Food & Drinks
Top 3 Award-Winning Chicken Chop Places Recommended By Dato' Fazley Yaakob
Malaysia is a food lover's paradise, with a diverse range of delicious food to excite your taste buds. While popular dishes like Nasi Lemak and Roti Canai often take the limelight, did you know that Chicken Chop was actually created in Malaysia?
The famous celebrity chef Dato Fazley Yaakob has teamed up with Knorr Malaysia in a search to uncover three exceptional but underrated chicken chop joints that are worth exploring. These eateries have not only captured the hearts of their loyal customers but have also received the esteemed title of being among the best in Malaysia.
With that said, here are the Top 3 Award-Winning Chicken Chop Places Recommended By Dato' Fazley Yaakob:
1. Charlie's Cafe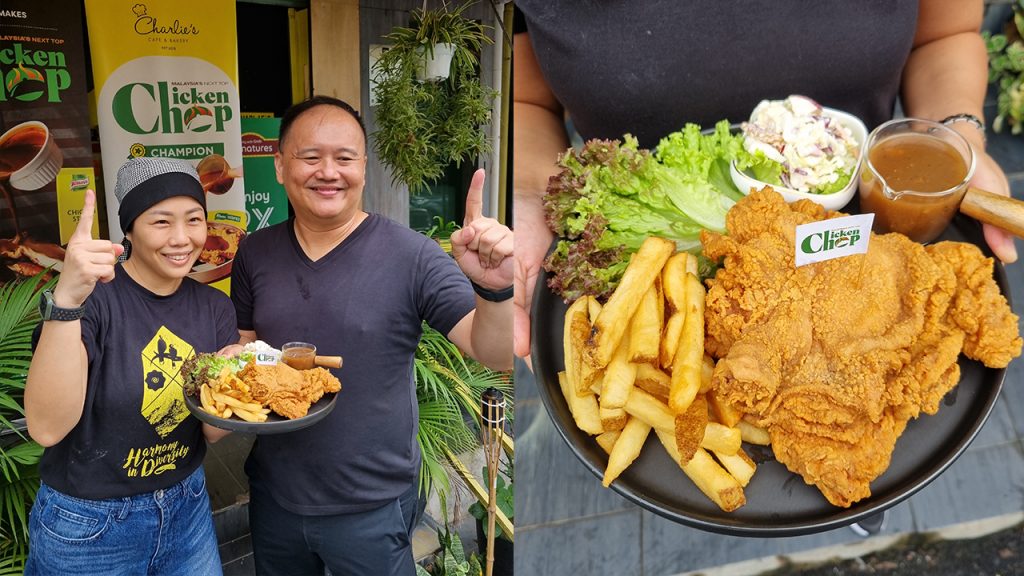 Nestled in a quiet housing area in Kuala Lumpur, Charlie's Cafe has been serving up mouthwatering chicken chops since 2015! Dato Fazley Yaakob has praised Charlie's Cafe for its juiciness and crispiness. It's worth mentioning that Charlie's Cafe Chicken Chop is also really big and affordably priced at RM26.90, with a complimentary Ice Lemon Tea.
The tender, juicy chicken paired with a generous portion of crispy fries or mashed potatoes and coleslaw makes for a hearty and satisfying meal.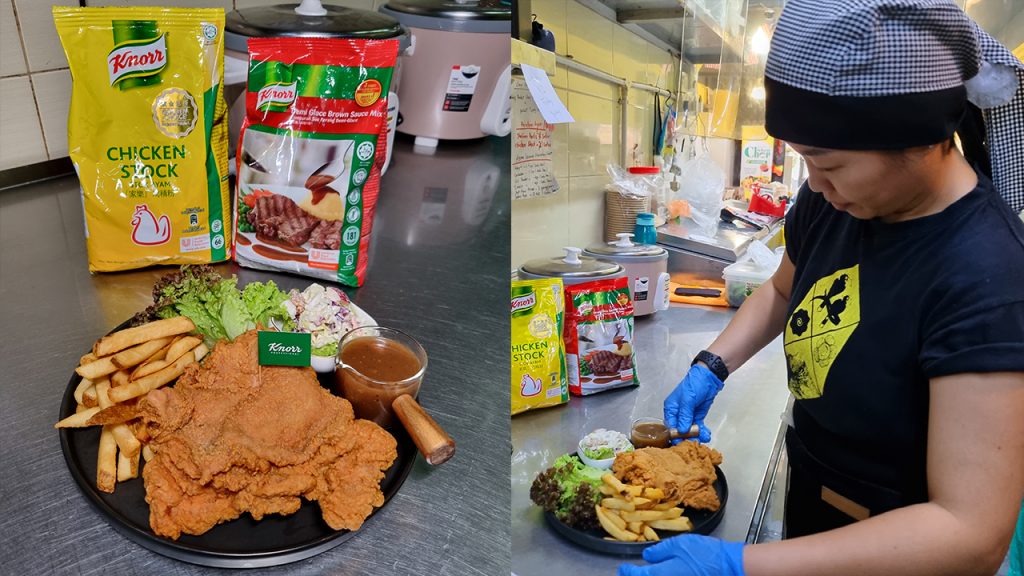 What sets Charlie's Cafe apart is their Chicken Chop sauce cooked using Sarawak Pepper, which gives a mild spicy kick. Its culinary prowess is undoubtedly deserving of accolades.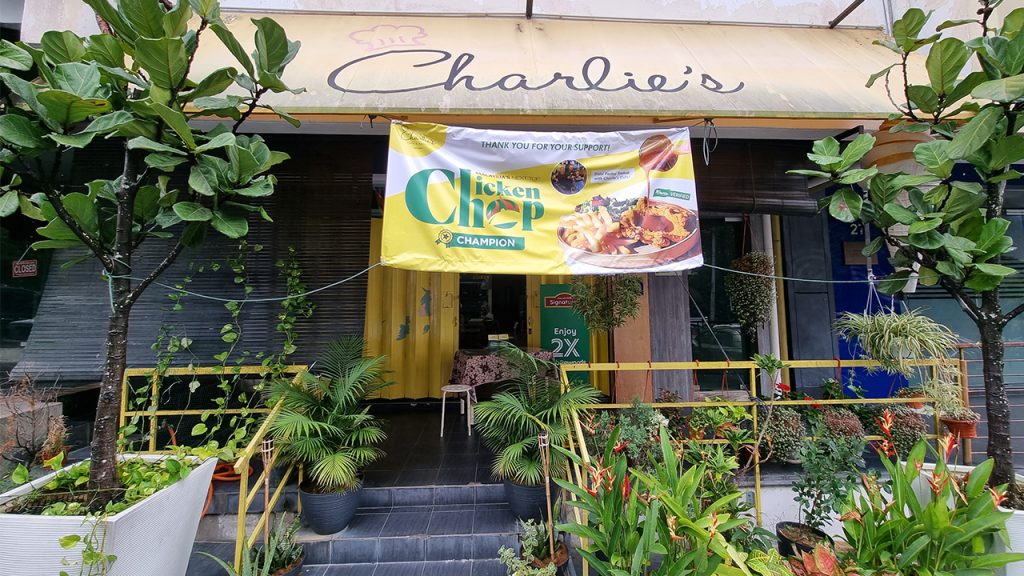 Address: 29, Jalan Bukit Desa 5, Taman Bukit Desa, 58100 Kuala Lumpur, Wilayah Persekutuan Kuala Lumpur
Hours: 11 am to 3 pm (Closed on Sundays)
Delivery: 10 am to 6 pm (Daily)
2. Dioh Salai @ Ipoh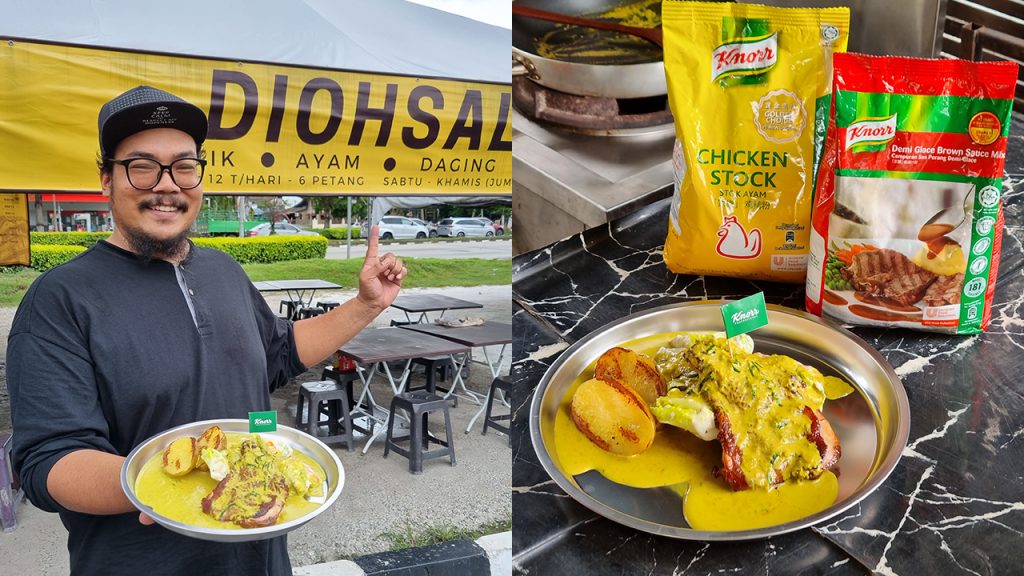 Dioh Salai, situated on the outskirts of Ipoh, has been in operation for almost a decade. Founded by Arriff, a young man from Negeri Sembilan who is passionate about fusion dishes.
"My wife gave me the idea to combine Chicken Chop with Salai (Smoked Meat) + Masak Lemak. I basically smoke my Chicken Chop for 1 & a half hours with mangrove wood and drench it in creamy & spicy masak lemak gravy," Arriff said.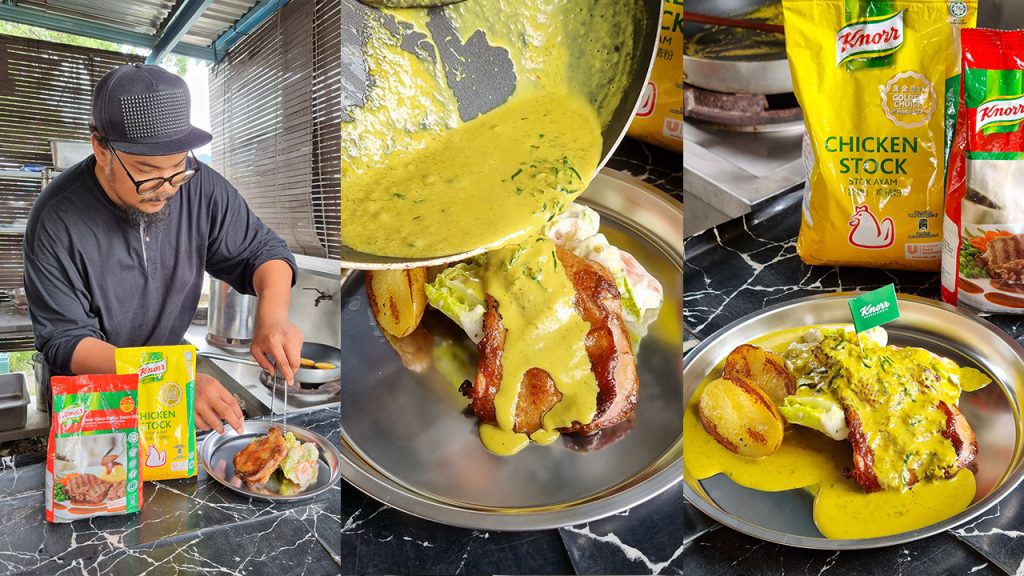 Dioh takes the classic chicken chop to new heights by infusing it with Negeri Sembilan's rich heritage of spices and herbs. Dato Fazley Yaakob was captivated by Dioh Salai's unique approach to chicken chop, which involves marinating the chicken in a blend of aromatic spices before smoking it to perfection.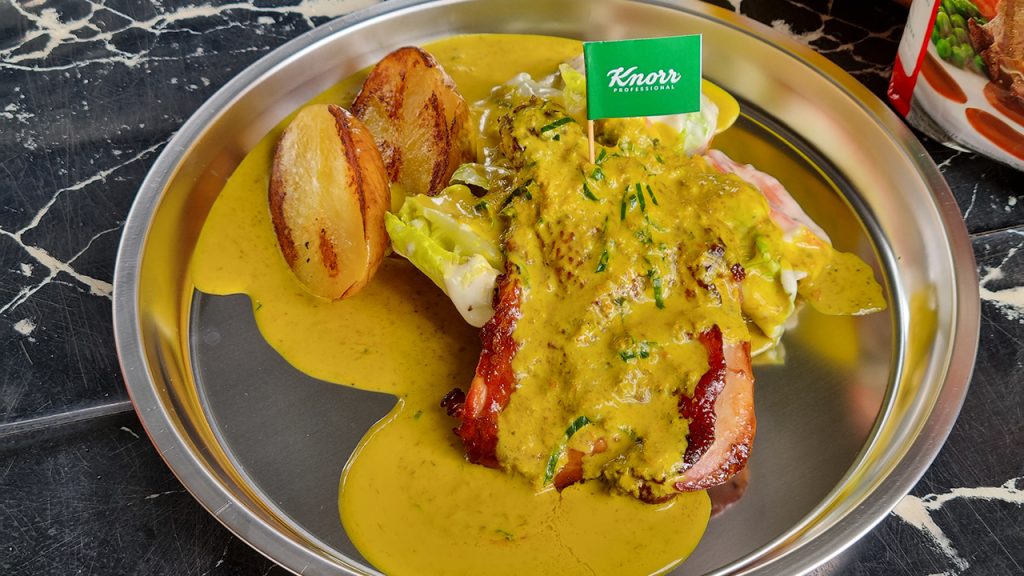 The result is a succulent, aromatic Chicken Chop with creamy Masak Lemak sauce that will take your taste buds on a journey.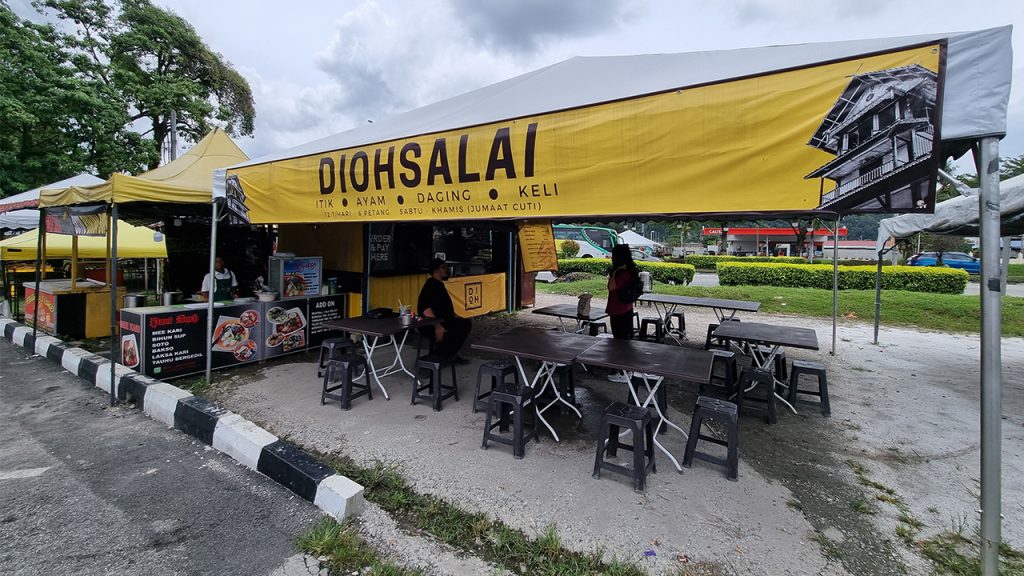 Address: Persiaran Sengat Baru 2 (Near Petronas), Taman Bersatu, 31300 Simpang Pulai, Perak
Hours: 12 pm – 8 pm
3. Paku & Pontianak KL @ Jalan Gurney, KL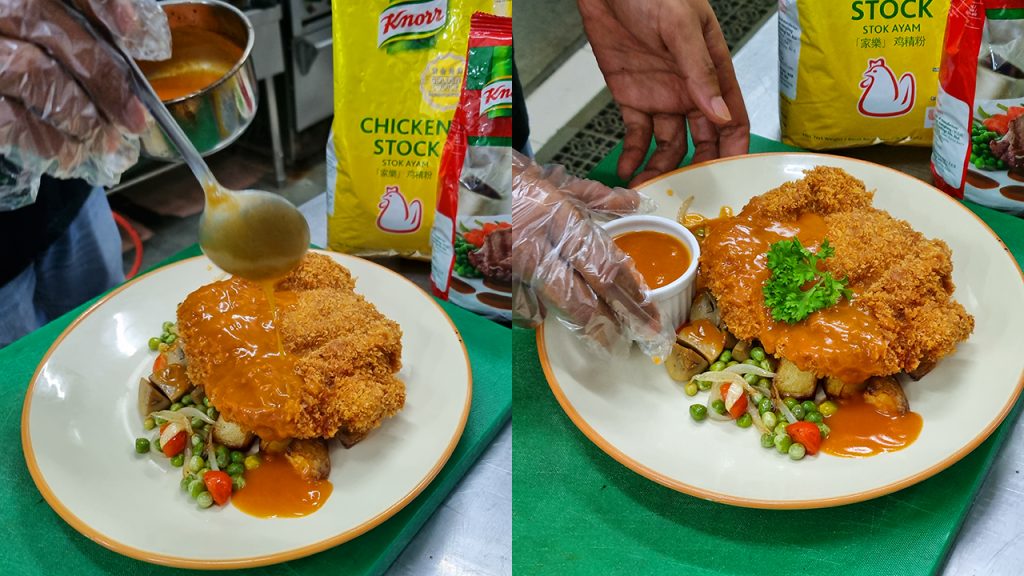 Paku & Pontianak KL is a casual fine dining restaurant nestled in a bungalow house. Decorated with roses, vintage items, and black accent decor, this restaurant is themed after spooky Malay folklore and will definitely give you a unique and unforgettable dining experience. Furthermore, there are ample parking spaces, making it suitable as a venue for events and parties.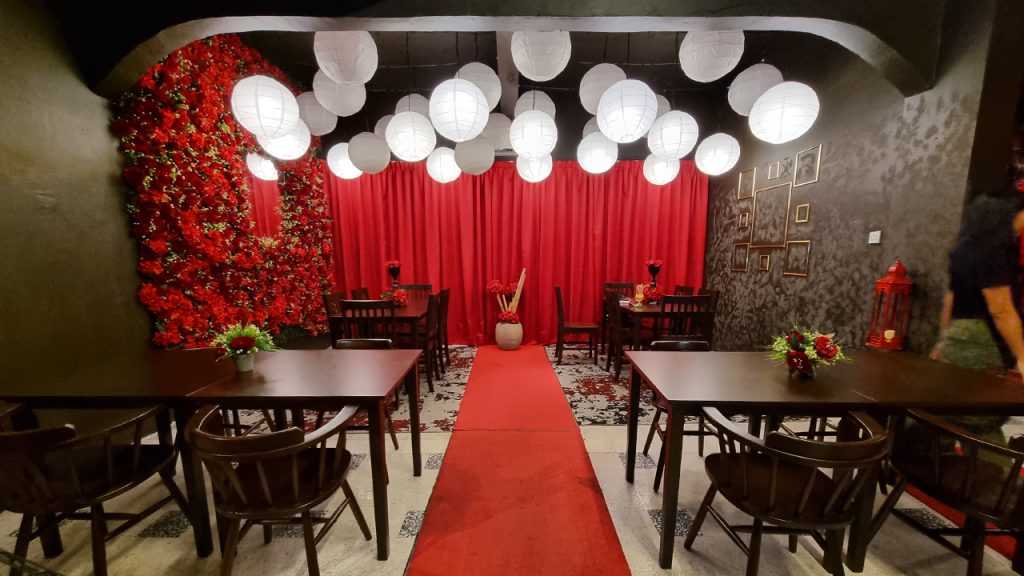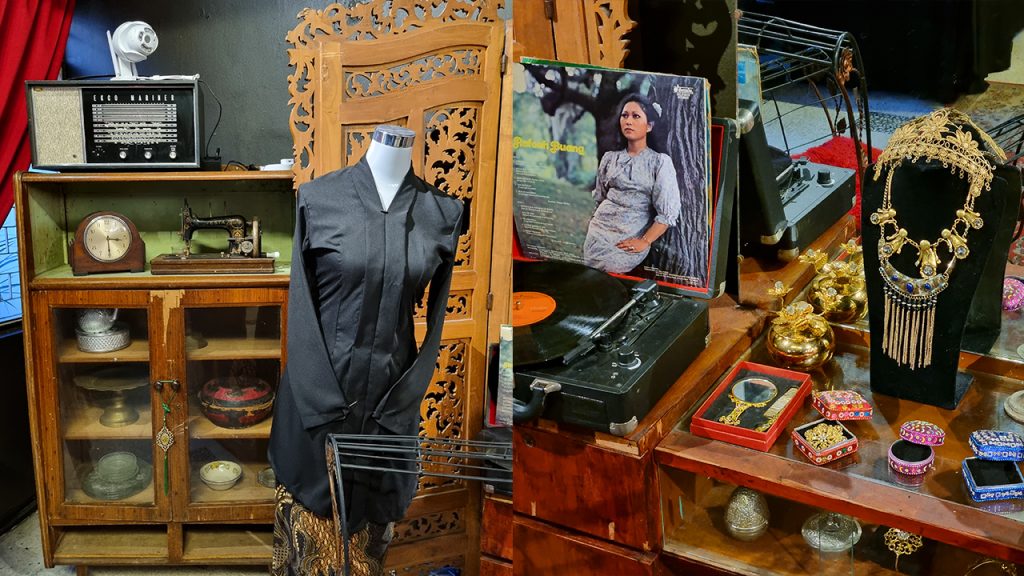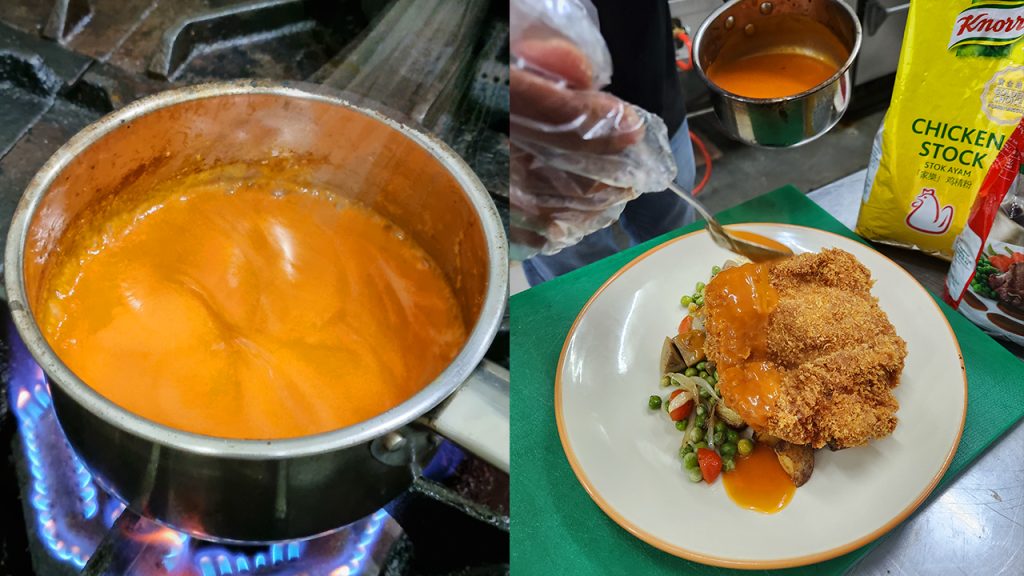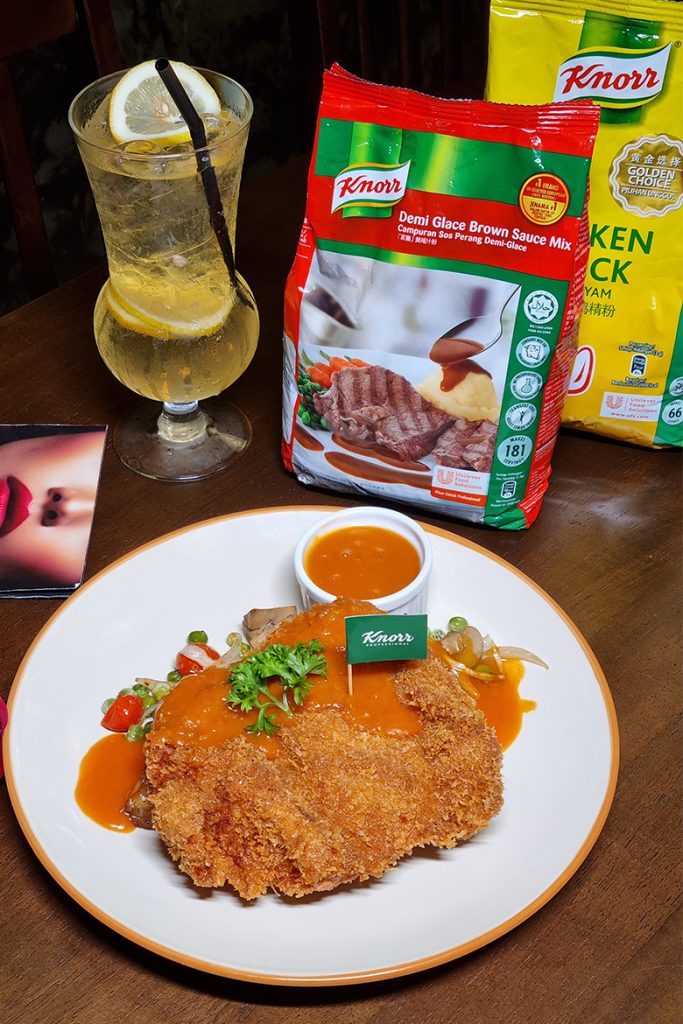 We sampled their award-winning Hainanese Chicken Chop, which is deep-fried until juicy on the inside and crispy on the outside. Unlike the usual Hainanese Chicken Chop, the culinary team at Paku & Pontianak has given this classic dish a twist by serving it with creamy and velvety tomato-based sauce, and topping it with peas, mushrooms, and fries. The result is a chicken chop that's bursting with flavor.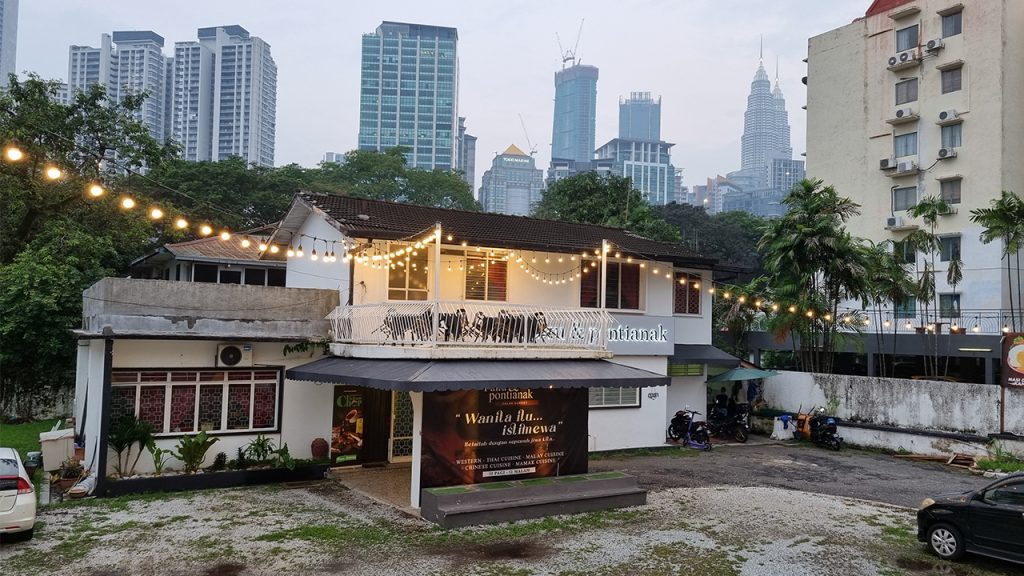 Address: 21, Jln Gurney 2, Kampung Datuk Keramat, 54000 Kuala Lumpur, Wilayah Persekutuan Kuala Lumpur
Hours: 11 am to 11:30 pm (Daily)
While Malaysia is known for its culinary diversity, it's essential to celebrate the underrated gems that enrich the food scene. Dato Fazley Yaakob's endorsement of Charlie's Cafe, Dioh Salai, and Paku & Pontianak KL as the top three chicken chop places in Malaysia speaks volumes about their exceptional quality and unique flavors.
If you're a foodie looking to embark on a culinary journey, be sure to explore these underrated but exceptional chicken chop establishments.
–
Join our Private Facebook Group and share your passion for food and places around Malaysia with our community. We regularly post about hidden gems, places to explore, attractive promos and new food to try.
Click on the picture below and join our Facebook Group today.