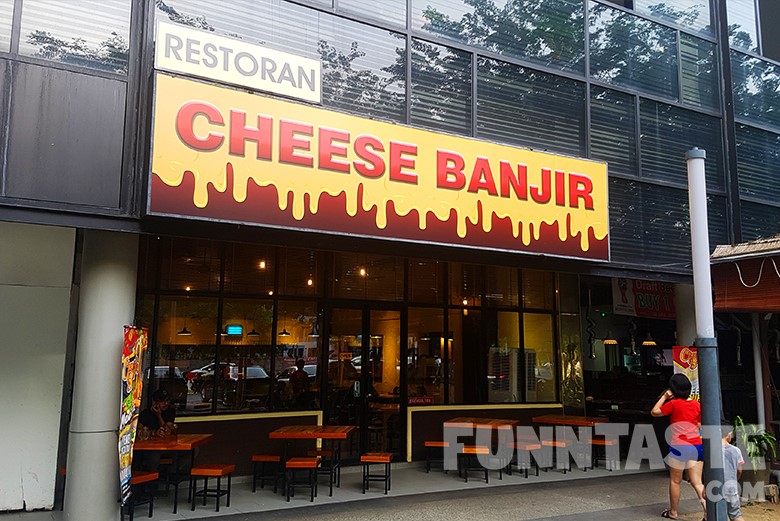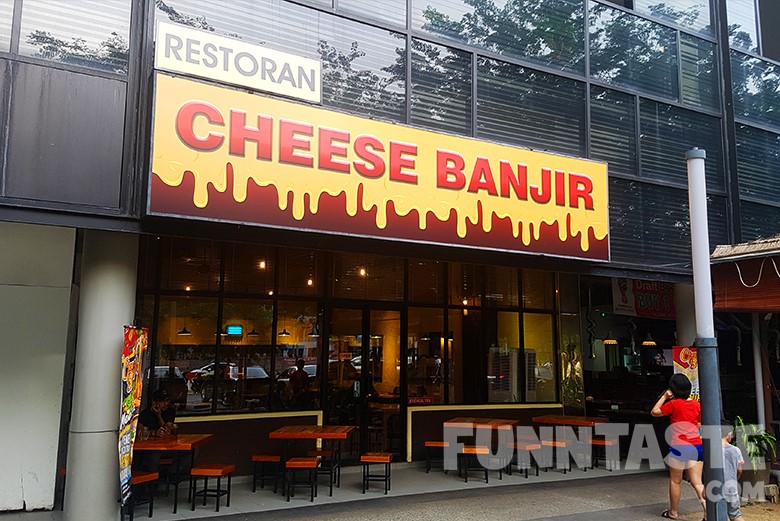 If you're a cheese lover living around the Klang Valley, chances are you've heard of Restaurant Cheese Banjir. As the name suggests, this restaurant is known for its generous amounts of cheese served in almost every dish. They first became popular because of its controversial Cheese Durian Milo Kaw which was made popular by various online media.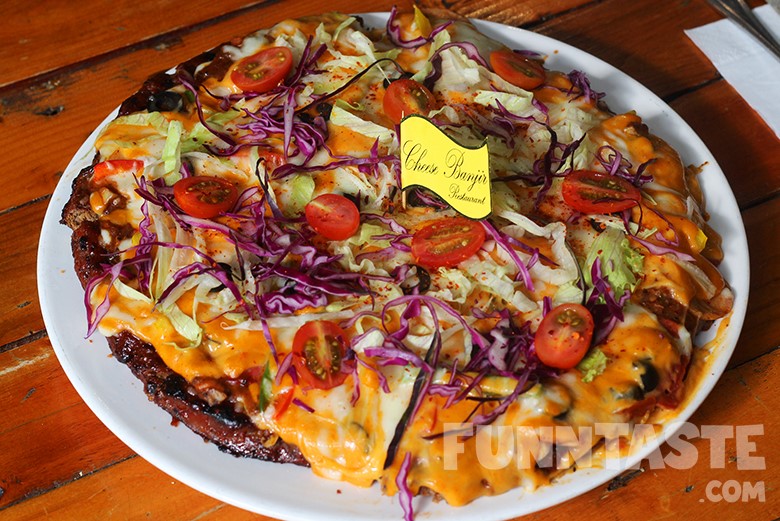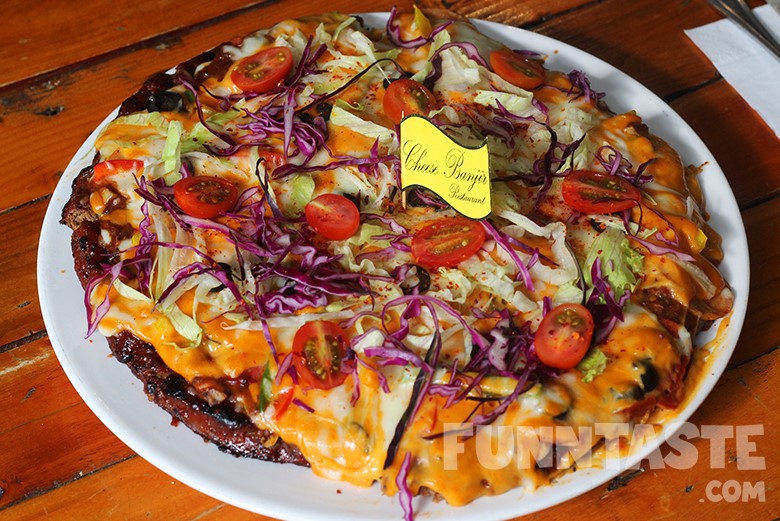 We sampled the outrages Beef Meatza Add on Cheese & Add on Toppings (8 Slices, RM103). Instead of Pizza dough, Cheese Banjir uses 100% Beef for the base. If you have a religious obligation to avoid consuming beef, Cheese Banjir also offers Lamb base.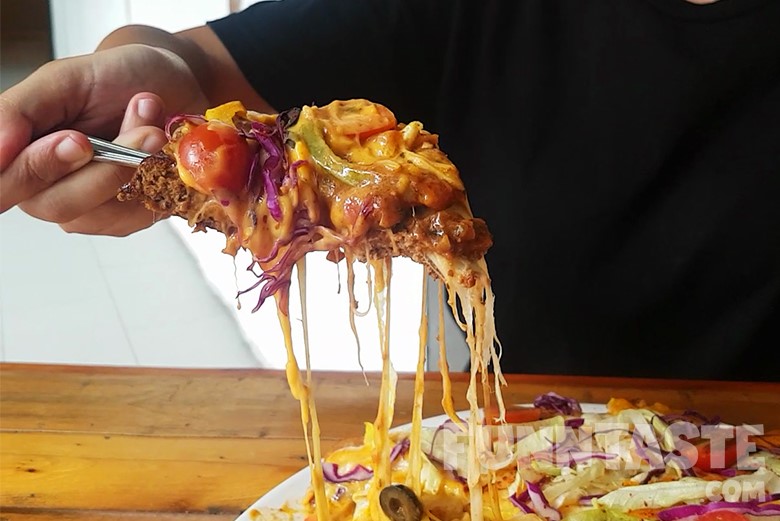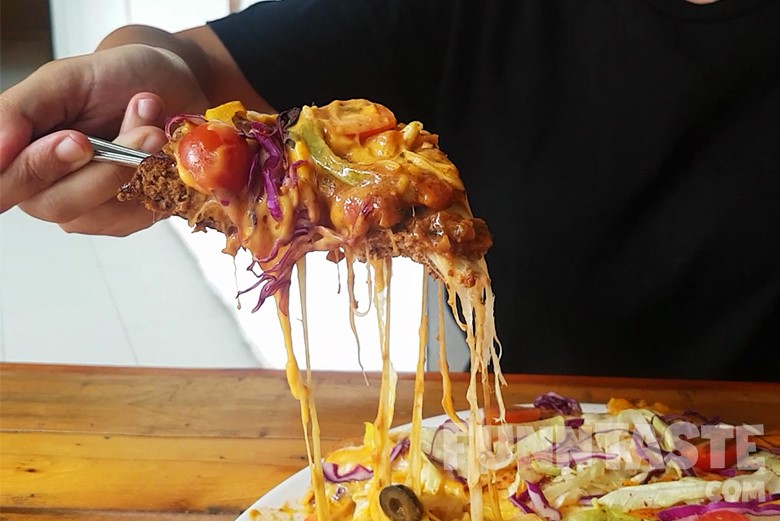 As you could tell by looking at the picture, an overwhelming amount of Cheddar Cheese and Mozzarella Cheese is added in the pizza. Cheese is also stuffed inside the meat base before baking and grilling, hence every bite is guaranteed to give you good amounts of cheese and meat.
Needless to say, if you're a meat lover or cheese lover you'll find this dish super enjoyable. Portion wise, this 8 piece Meatza with Add ons could easily fill up 8 – 10 people.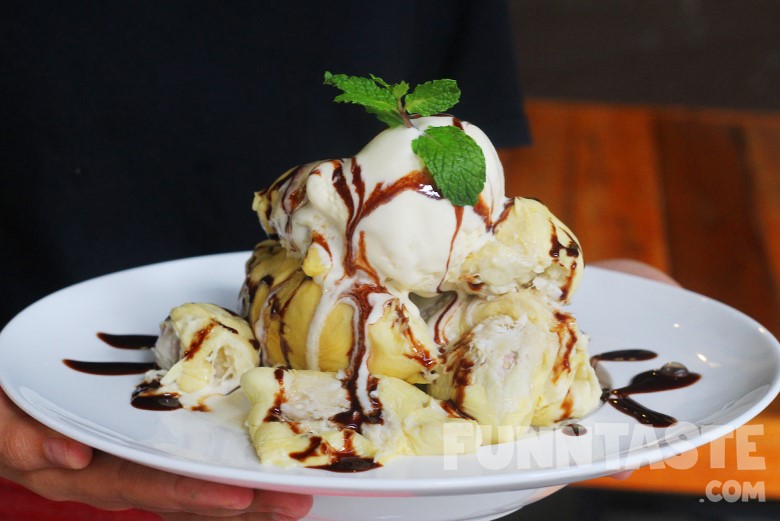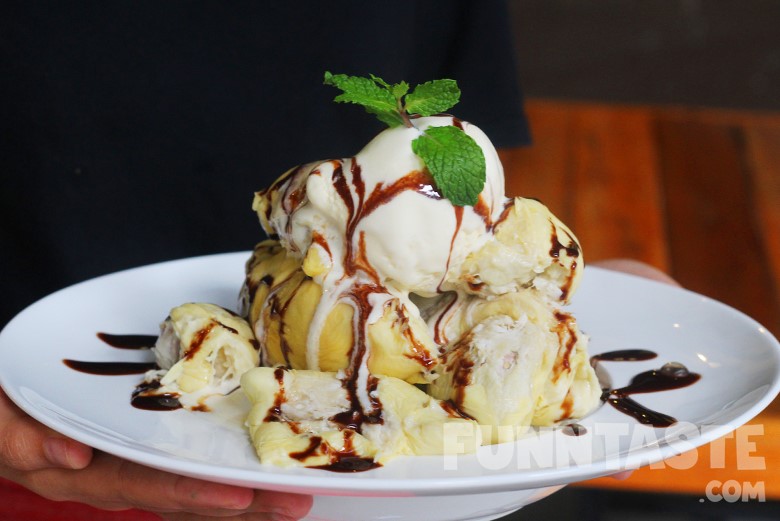 Since its durian season and everyone is going crazy over it, we decided to give their new dessert, Pulut Durian Tergolek (RM69/3-4PAX) a try. This dessert is topped with pulut, two scoops of vanilla ice cream, 12 huge chunks of D24 Durians fruits, chocolate drizzles and santan.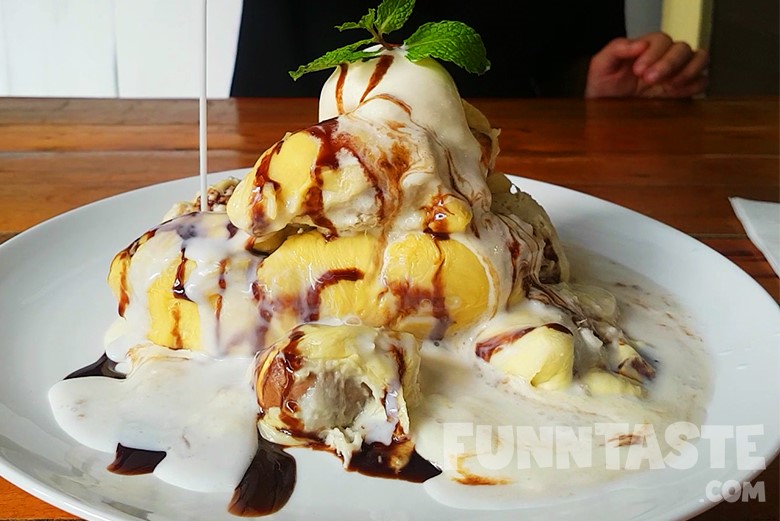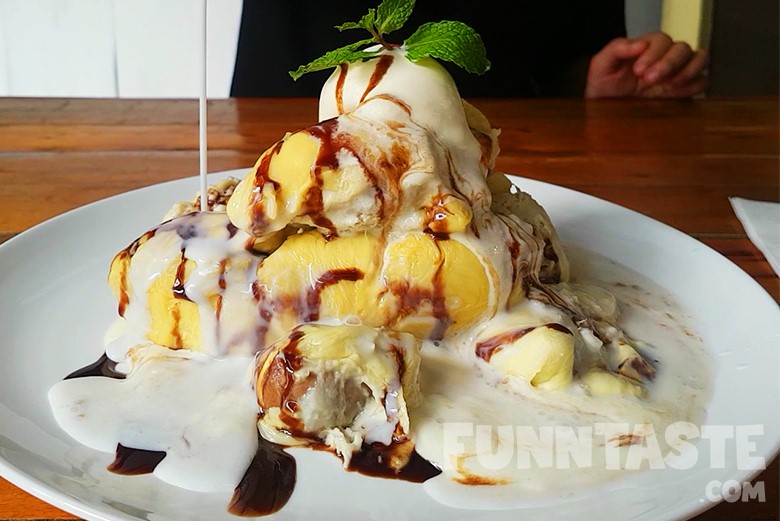 It's basically a monster-upgrade rendition durian sticky rice served with vanilla ice cream. While it's commonly available in Thailand, according to the owner you can only find this dessert at Cheese Banjir restaurant as of now.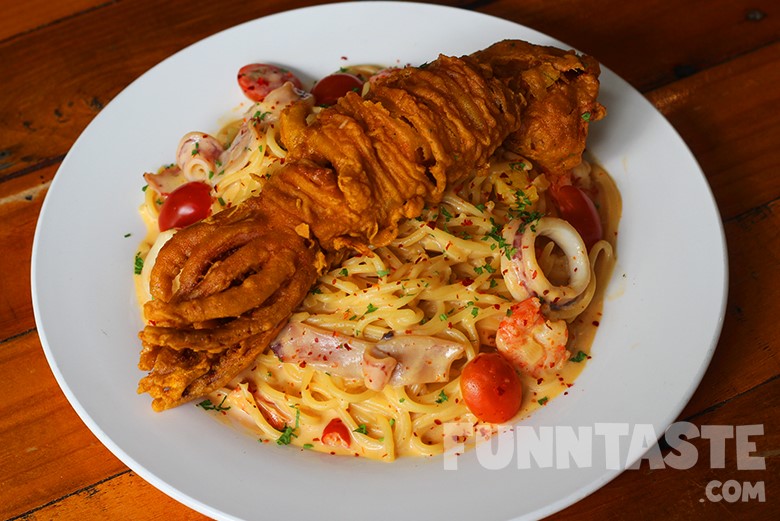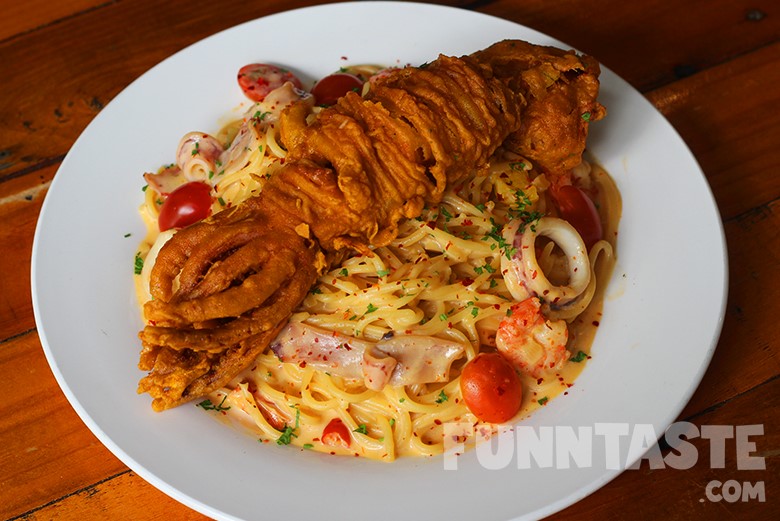 Cheese Banjir also serve great pasta here as well but with limited choices. Spaghetti Sotong (RM30) was vibrant and brimming with flavours. It had a hint of spiciness that lights up the creamy sauce. Quite delicious especially when paired with their fried sotong.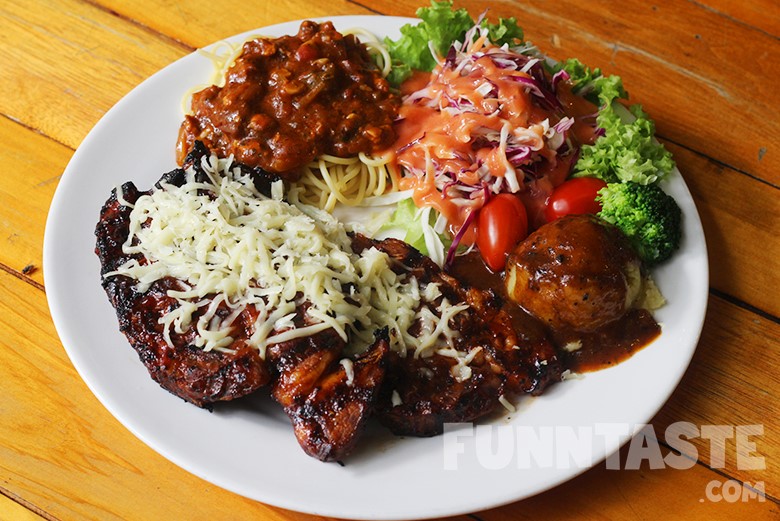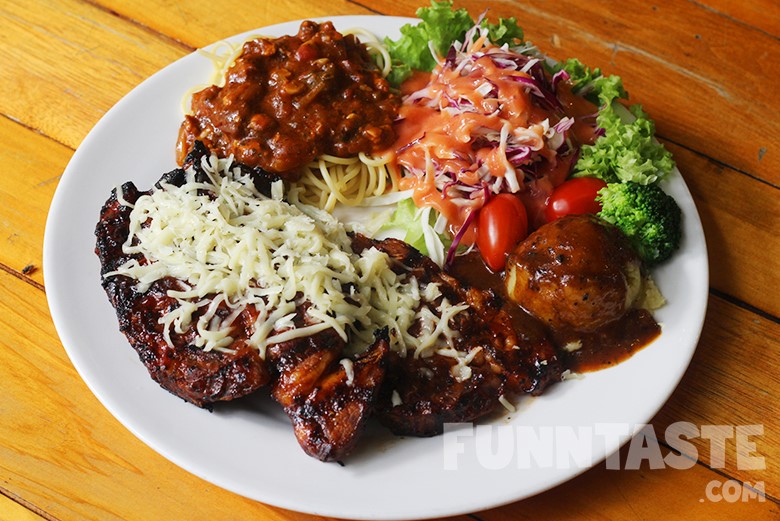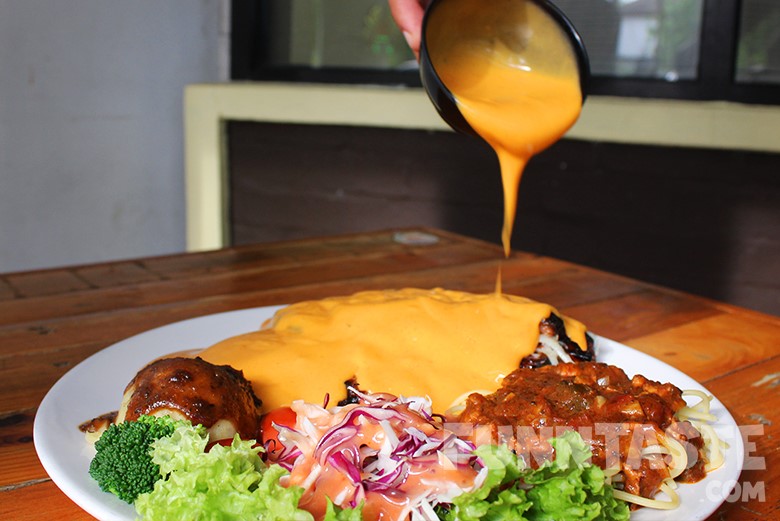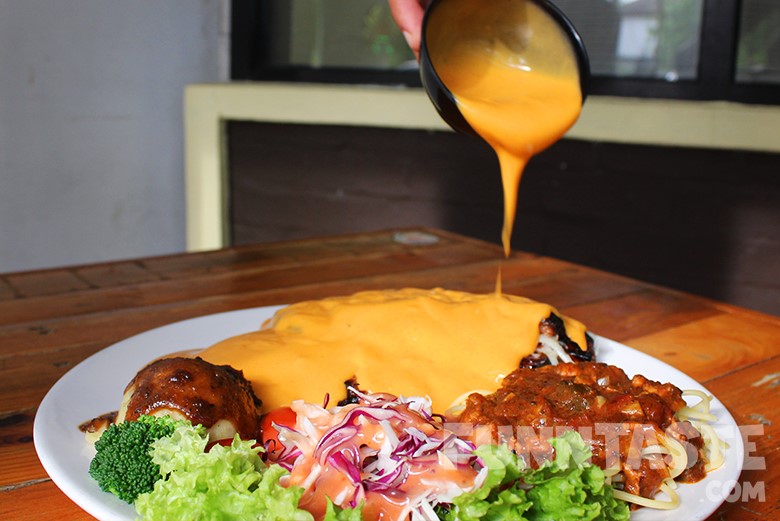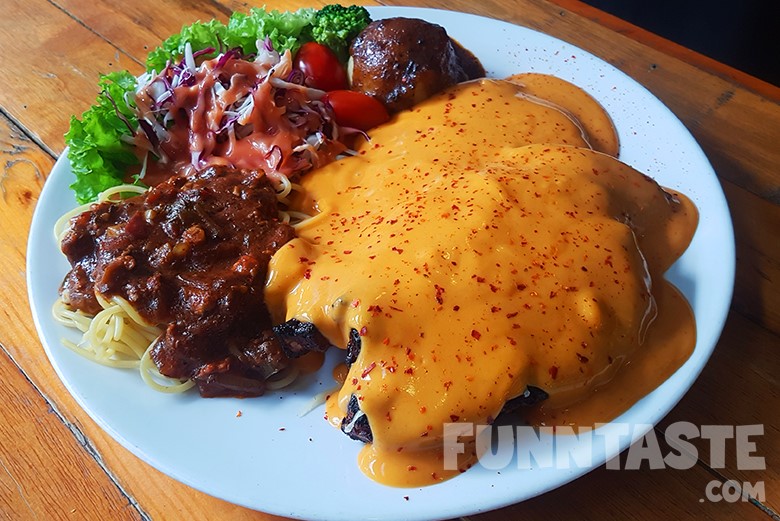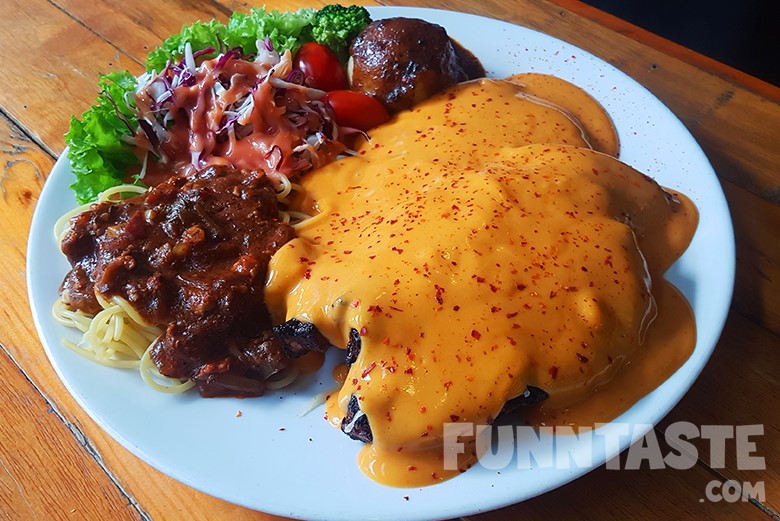 A visit to Cheese Banjir wouldn't be complete without trying their famous Lamb Grill The Hulk Cheese Banjir (RM40). The Lamb was surprisingly quite thick and tender, and the meat's seasoning hit the spot nicely – good enough to be eaten on its own. However the overflowing of cheese sauce certainly helped enhance this dish.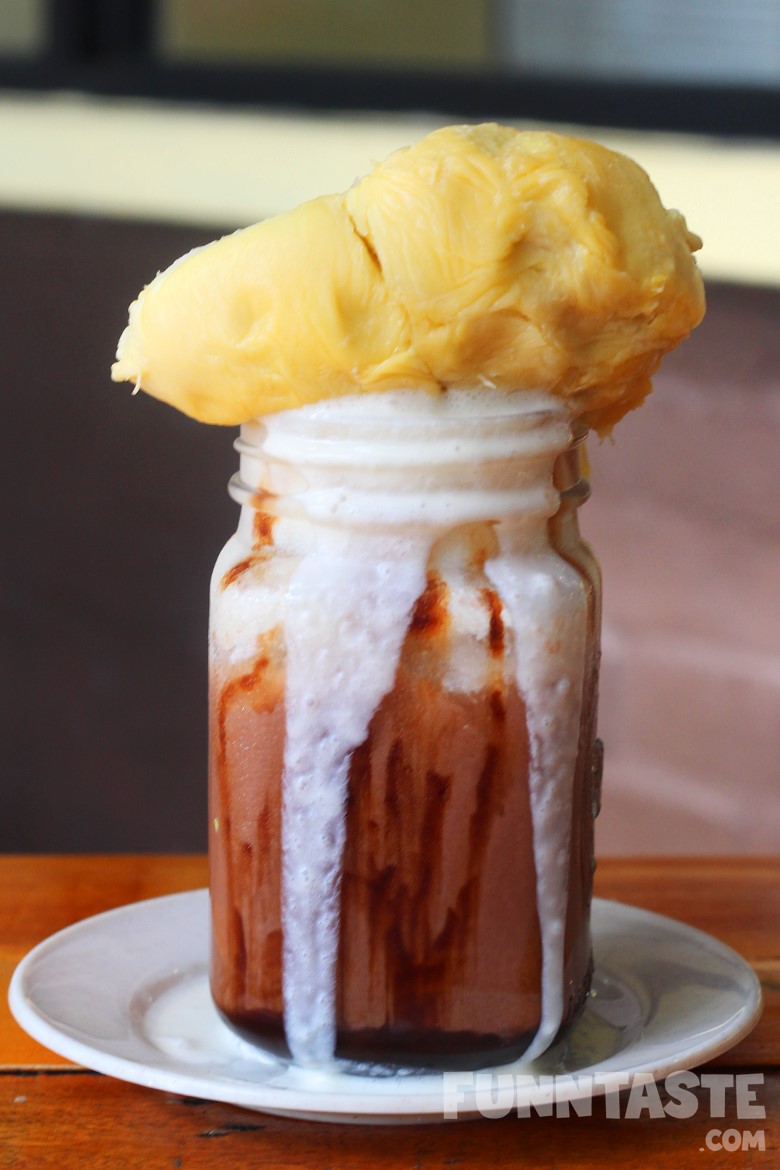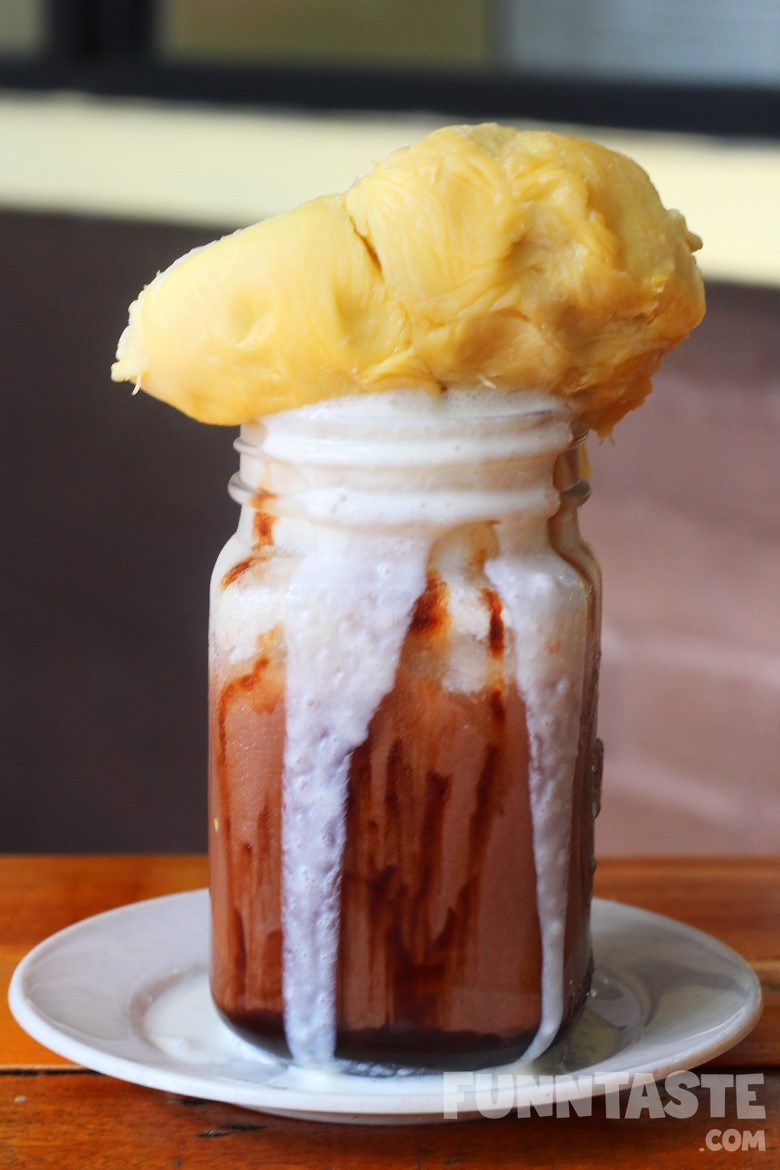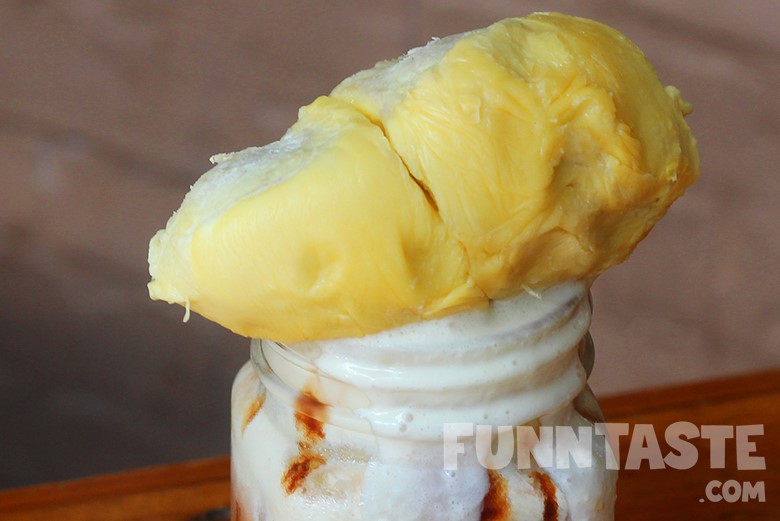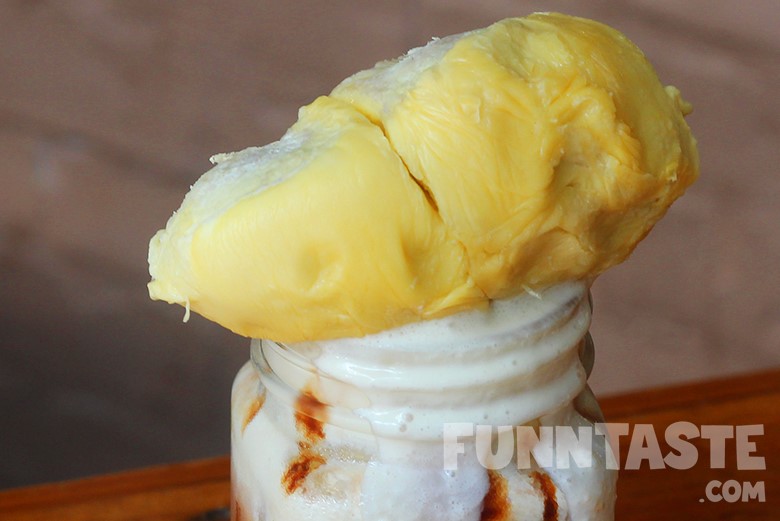 Yes, we managed to sample the controversial Cheese Durian Milo Kaw (RM25). Despite the unorthodox ingredients which make it sound gross, we personally enjoyed the heck out of it. There was something about the combination of Milo and Cheese which gives a gratifying taste. This drink came with 3 huge chucks of Real D24 Durian fruits which acts more of a dessert to the drink.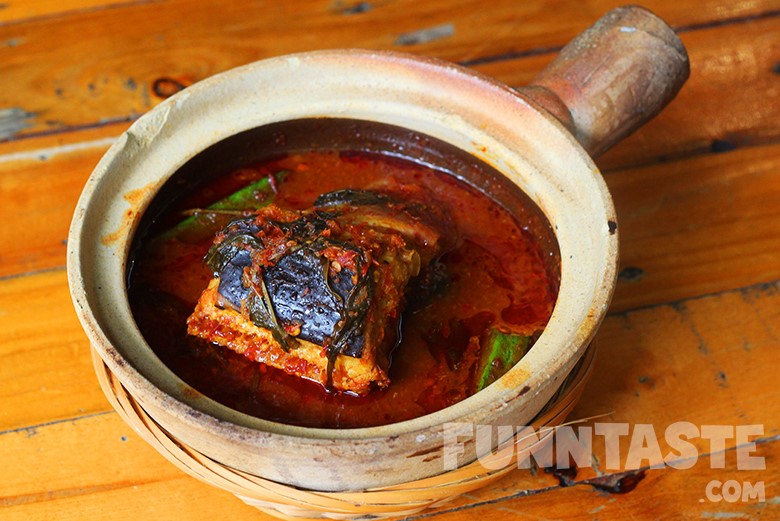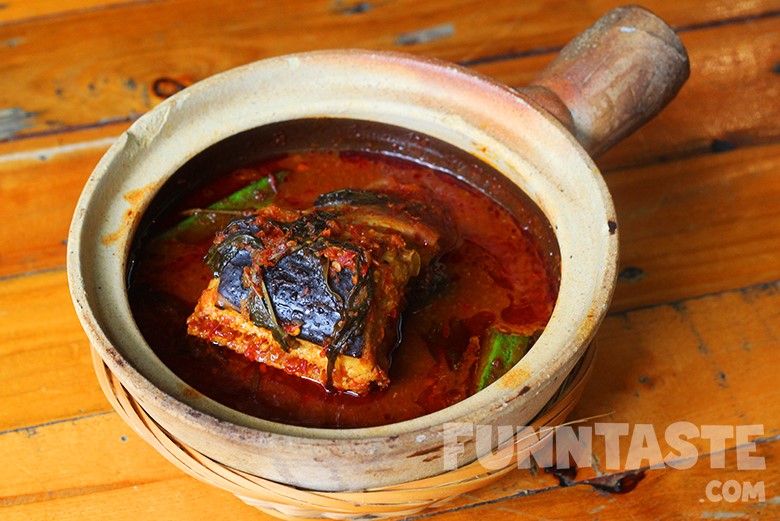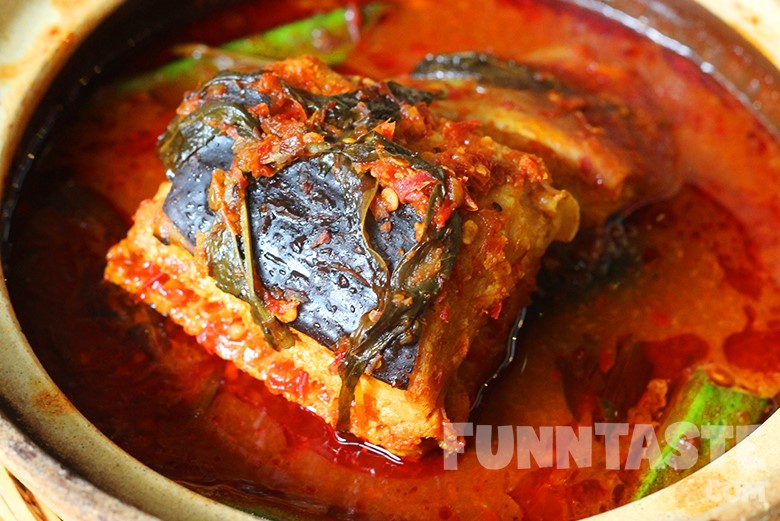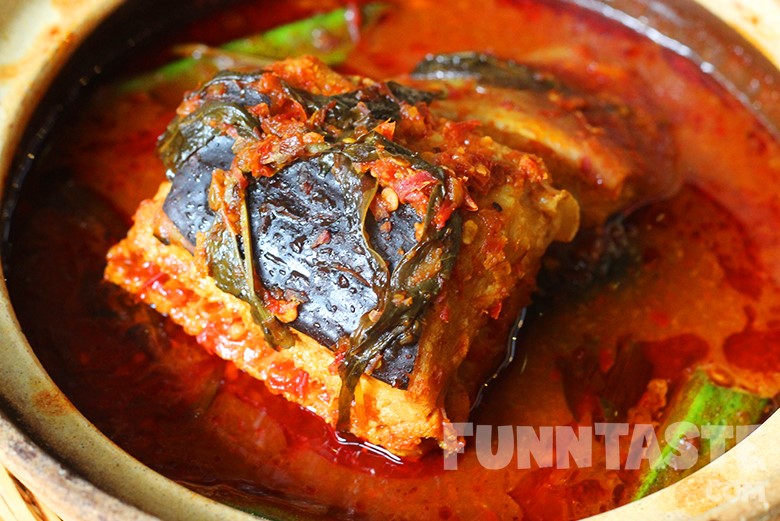 Cheese Banjir also has its fair share of "normal" food for those who crave ordinary taste. The Asam Pedas Fish with Rice (RM16) was unbelievably spicy but still pretty and we enjoyed it thoroughly. If you have a low heat tolerance you better not order this.
This article is written in collaboration with Cheese Banjir.
More Info
Cheese Banjir
Lot 19, G-Village, Jalan 1.76, Desa Pandan
Kuala Lumpur
Operating Hours: 10AM – 10.30PM, Daily