Food & Drinks
10 Cheap Japanese Sushi Places in KL & PJ (Under RM3)
Hungry for some Japanese sushi but spent too much during previous celebrations? Itching for some good sushi but do not have the budget to spend?
Well, sushi lovers, you are in luck! We are gonna introduce sHungry for some Japanese sushi but spent too much during previous celebrations? Here ome of the best sushi places to you! And not just any sushi, but cheap and good quality sushi.
1. FujiYama Japanese Restaurant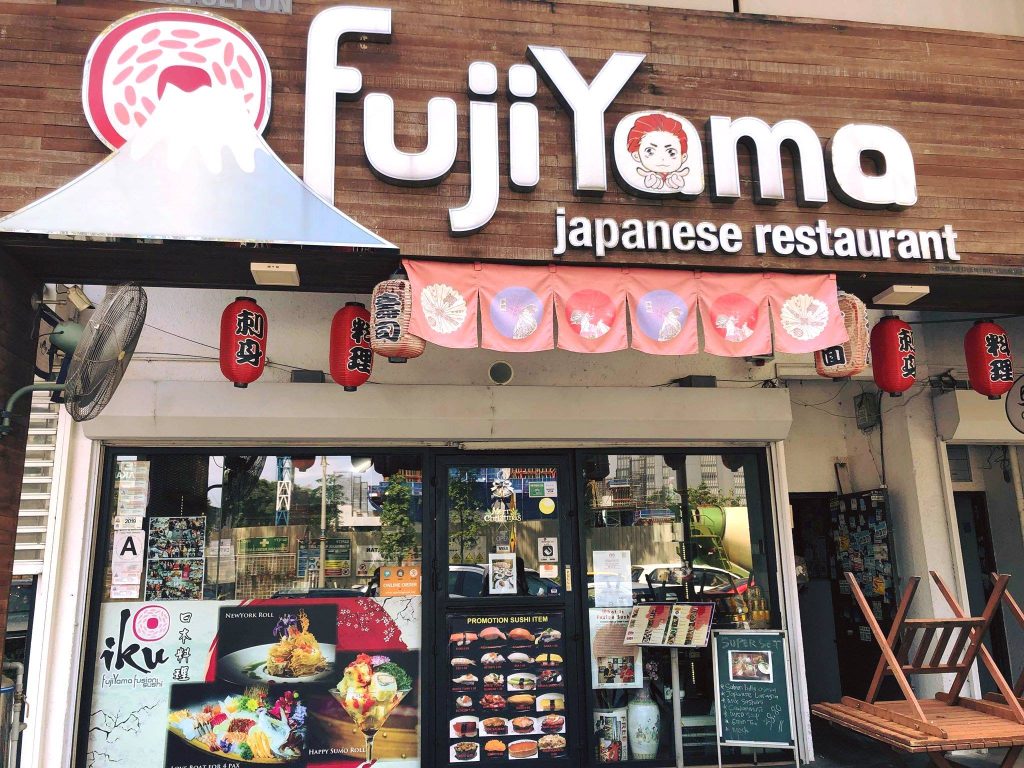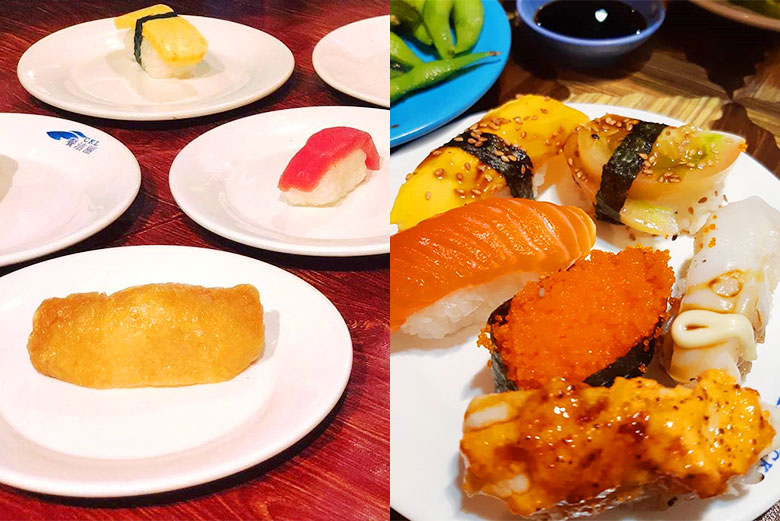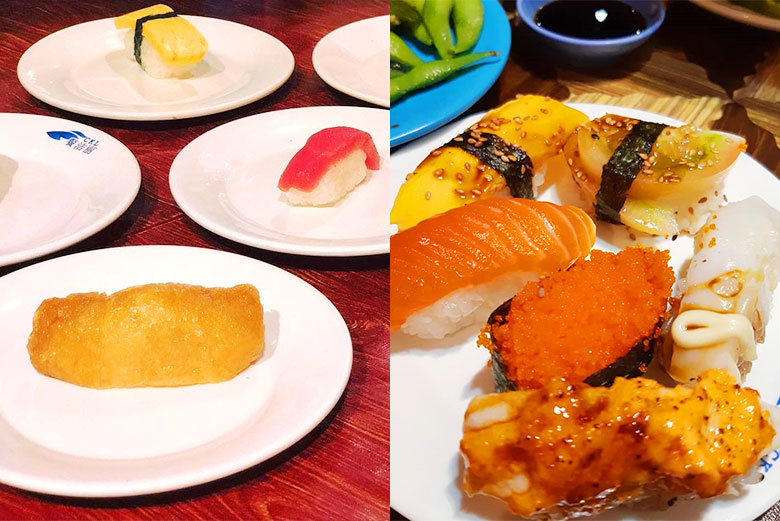 FujiYama Japanese Restaurant brings the Japanese cuisine to the next level. They are the one and only Japanese restaurant in Petaling Jaya that sells sushi from RM0.80 onwards. Their sushi varieties are massive compared to other places with over 80 different sushis for you to try. From the classic Kani sushi, Ebiko sushi, Tamago sushi, to their self-invented sushi such as Tomato sushi, Nato sushi and Avocado sushi, all for only RM0.80.
Operation Hours: Everyday, 11.00am – 11.45pm
Address: No. 21 Jalan Ss21/60, Damansara Utama, 47400 Petaling Jaya, Selangor
2. Sakura Sushi Japanese Restaurant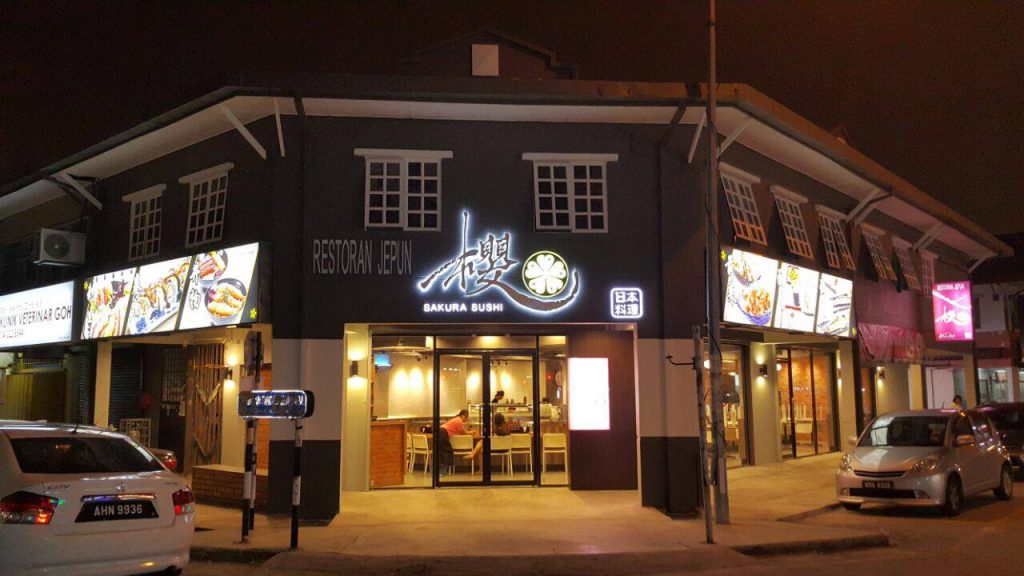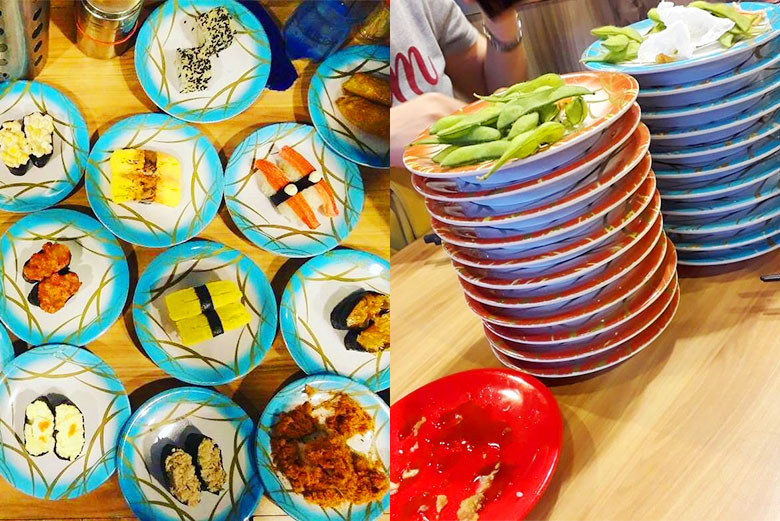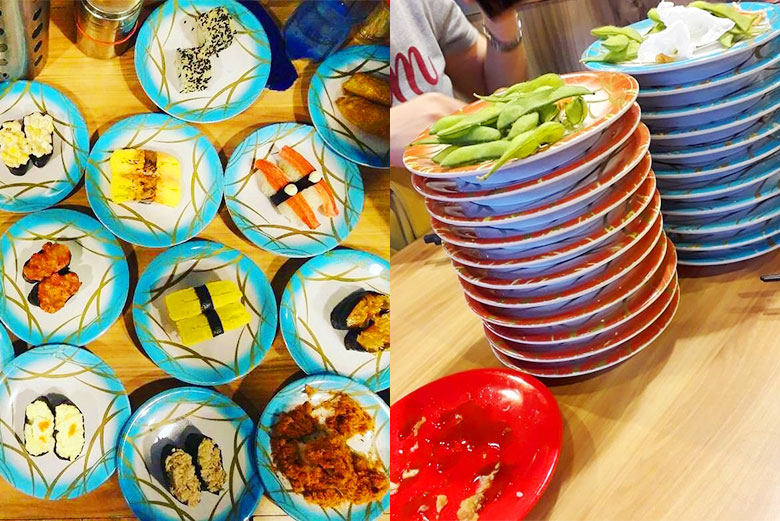 If you are looking for a cozy Japanese restaurant on a budget, Sakura Sushi Japanese Restaurant is the perfect place for you and your loved ones.
Starting with RM1.70 or RM2.70 per plate, you can enjoy well-prepared and delicious sushi such as Salmon, Unagi, Octopus, Ebi and many more. Donmono, Soba/Ramen and Yakimono is one of their many other options if sushi is not your thing.
Operation Hours: Weekday, 12.00pm – 9.30pm Weekend, 11.30am – 10.00pm
Address:
Pandan Indah Branch
69, Jalan Pandan Indah 4/3A, Pandan Indah, 55100 Kuala Lumpur.
Taman Midah Branch
20, Jalan Midah 3, Taman Midah, Cheras, 56000 Kuala Lumpur.
Setapak Branch
No. 9, 1617 Jalan Genting Kelang, Setapak, 53300 Kuala Lumpur.
3. Sushi Mentai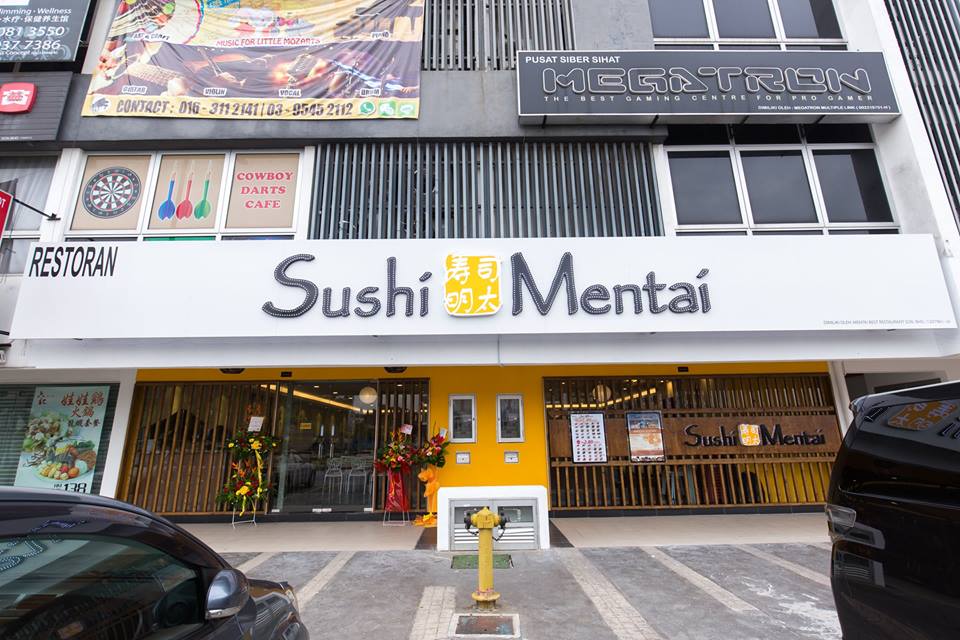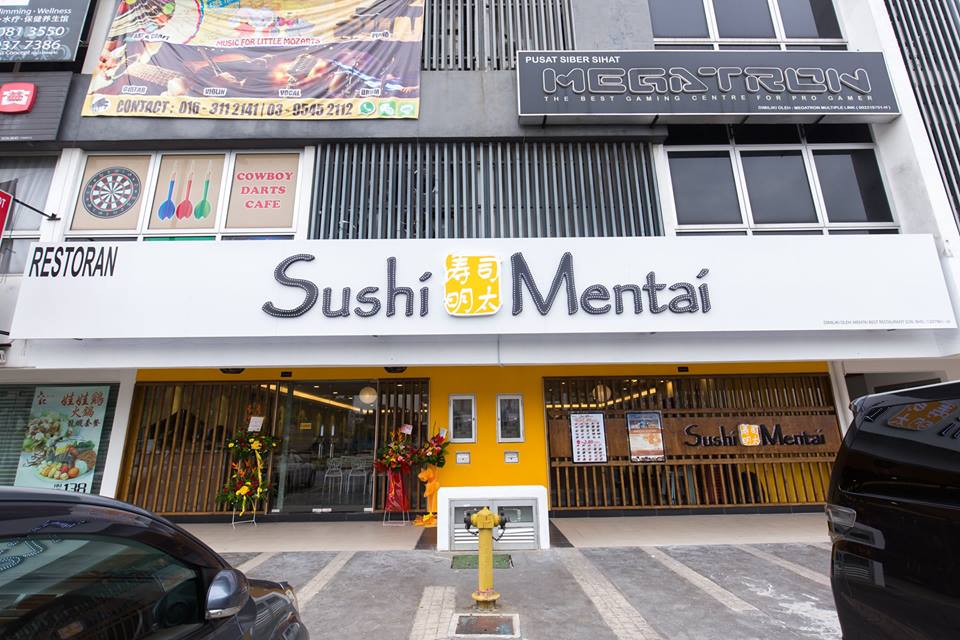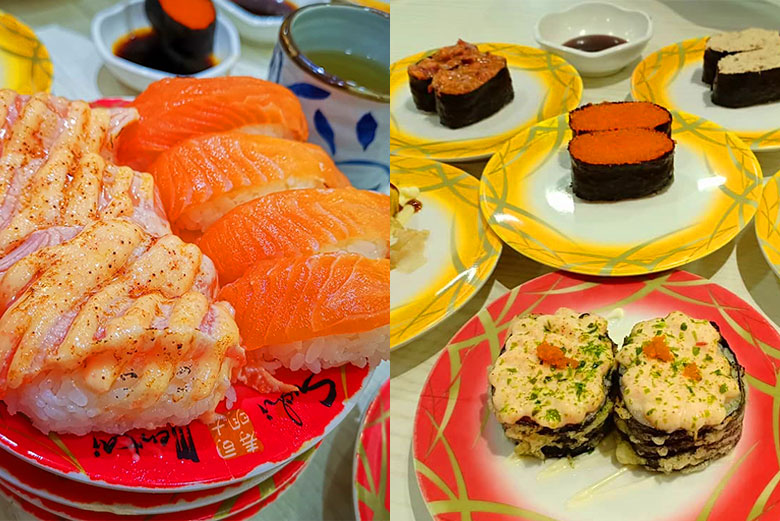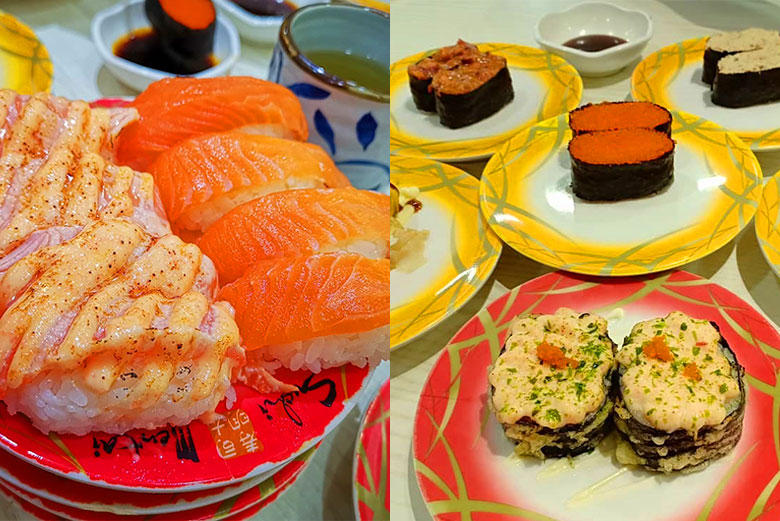 Sushi Mentai is one of the LARGEST sushi chain in Malaysia. Their sushi is made from superior ingredients and condiments mostly imported from Japan. Their price point are surprisingly low for such premium ingredients. Every plate of sushi on the conveyor belt are only priced at RM1.80 and RM2.80. So cheap.
Operation Hours: Everyday, 12.00pm – 9.30pm
Full list of locations, click here.
4. Empire Sushi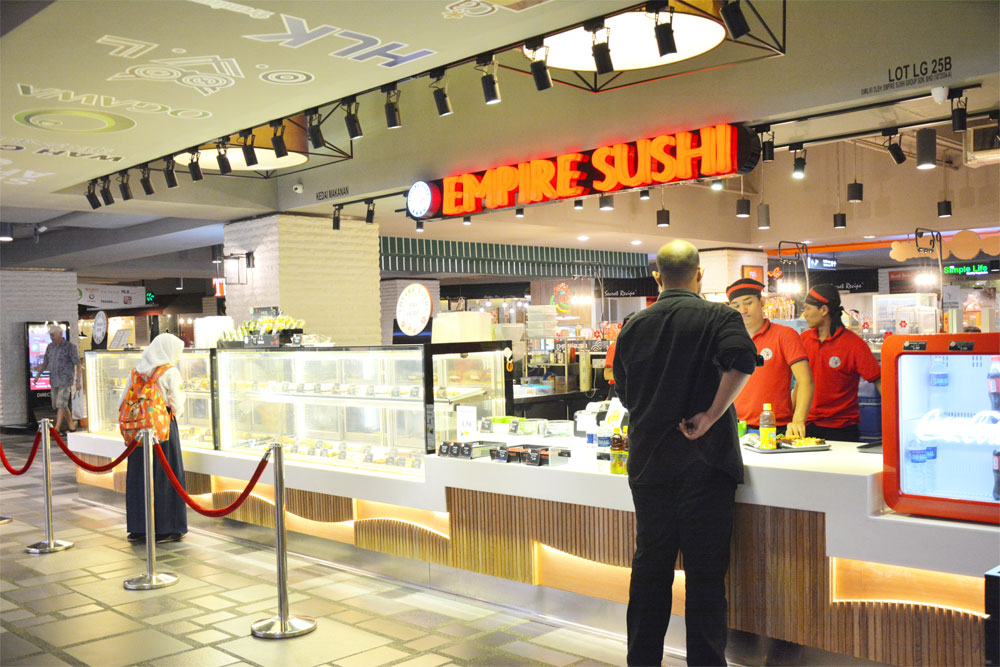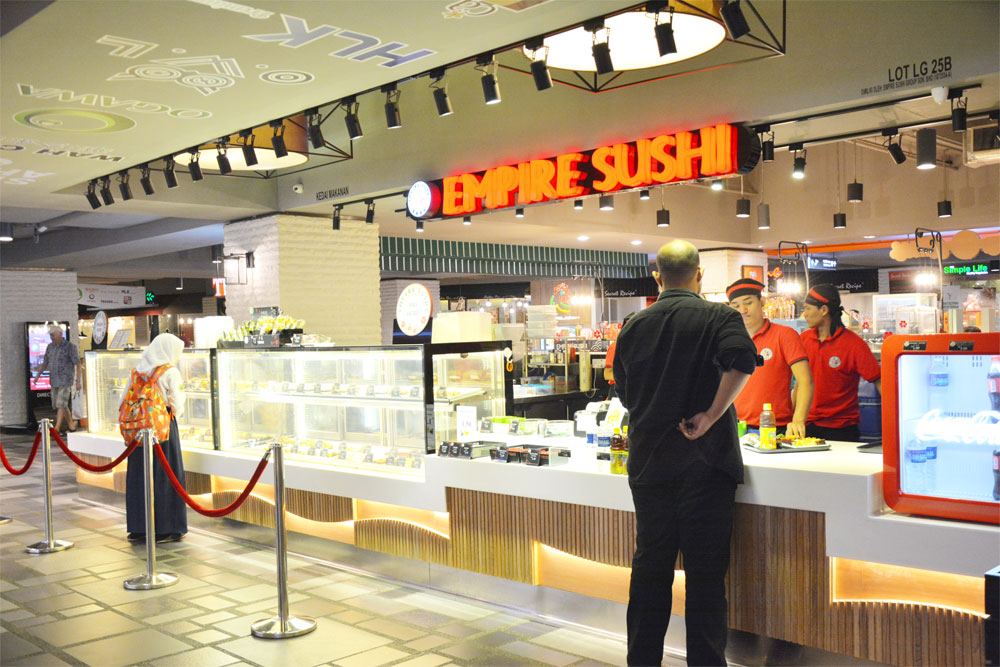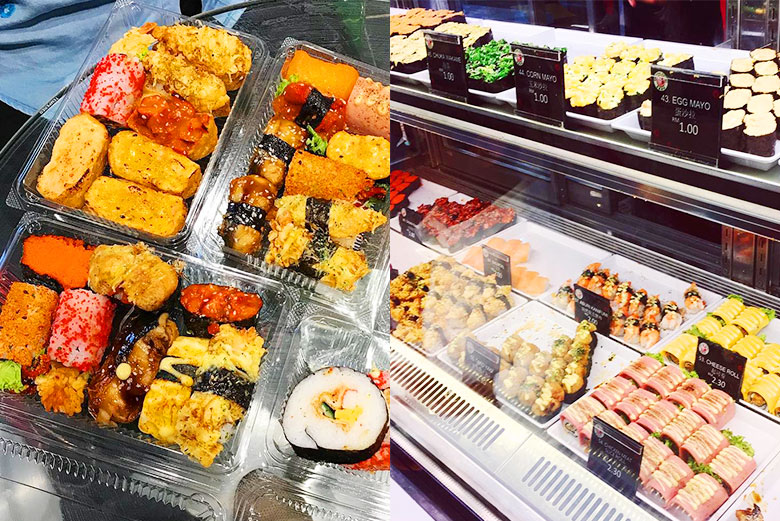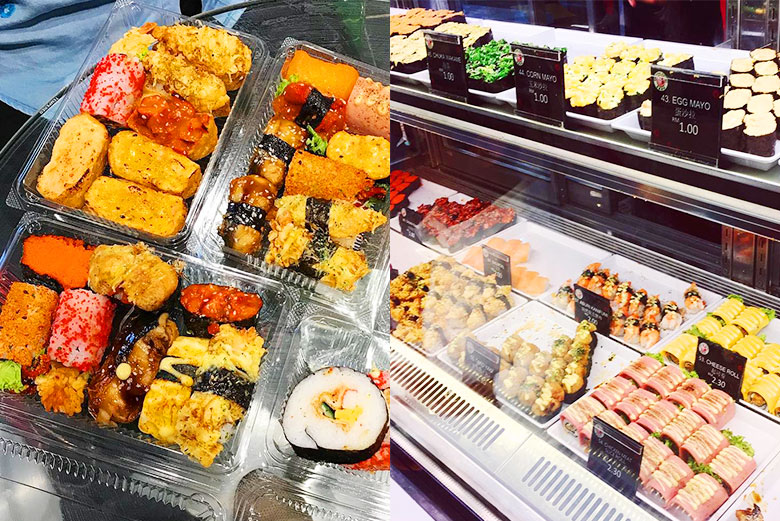 Craving for some freshly made bites while waiting for your friends and family to be done with their shopping? Empire sushi is the best selection for you. Their sushi are well-known for being cheap and tasty on their own without dipping into soy sauce and wasabi. This would be great for sushi lovers who enjoyed the original flavours of the sushi. Quality sushi for only RM1.10! Oh my goodness! Bring me some cheap and tasty sushi now!
Operation Hours: Everyday, 10.00am – 10.00pm
Full list of locations, click here.
5. Wasabi Concept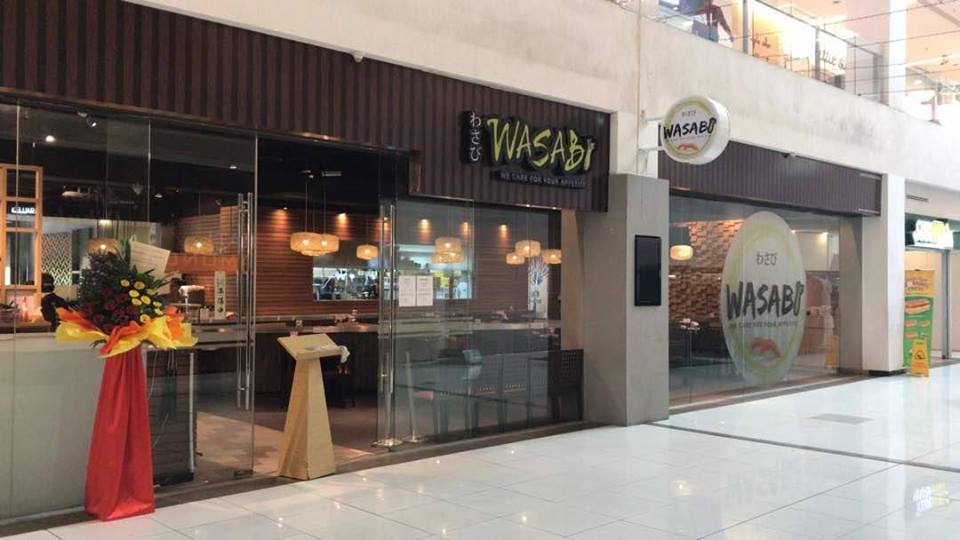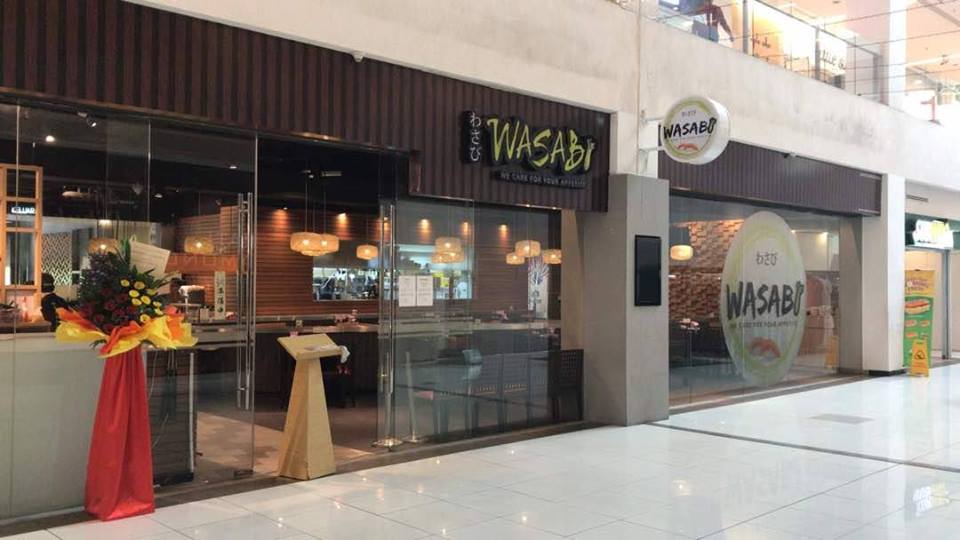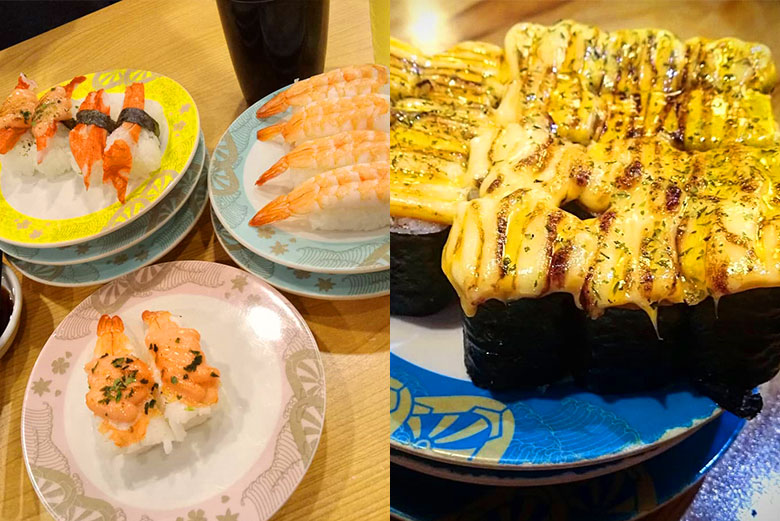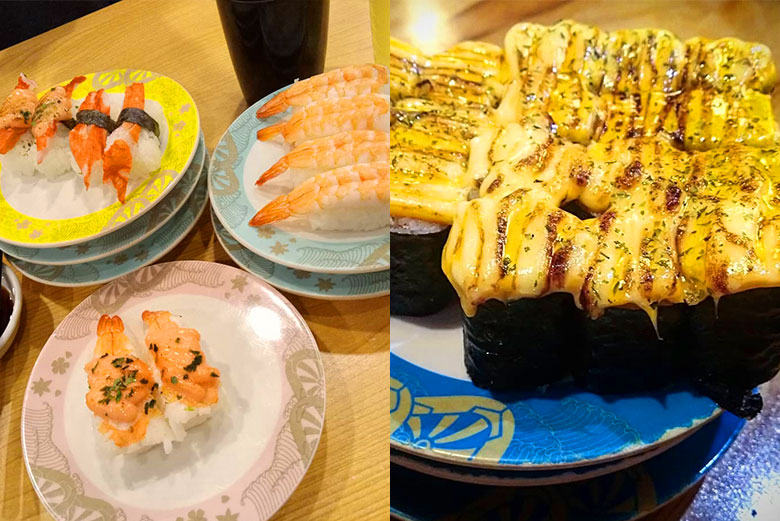 Wondering what pairs best with Sushi? The answer is none other than wasabi! Wasabi Concept serves a variety of different Japanese cuisines with affordable prices. They have 70 different sushi varieties for you to select from with a starting price of RM1.90, all the way up to RM4.90. They have their own unique sushi such as Black Caviar Gunkan and Wasabi Ebikko Gunkan which cannot be found easily onthe market. Psss,there's a secret for you, their The Hub SS2 branch has a Karaoke Room!
Operation Hours: Weekday, 11.30am – 10pm, Weekend 11.00am – 10pm
Address:
Wasabi The Hub SS2
Lot B-3A, The Hub SS2, Jalan 17/47, Seksyen 19, 46300 Petaling Jaya, Malaysia
Wasabi Menjalara
No.3, Jalan 11/62A, Bandar Menjalara, 52200 Kuala Lumpur, Malaysia
Wasabi Viva Home
Lot G-03, G-03-1 & G03-A, Ground Floor, No.85, Japan Loke Yew 55200
Wasabi Sri Petaling
No.21G, Jalan Radin Bagus 7, Bandar Baru Sri Petaling, 57000 Kuala Lumpur, Malaysia
Wasabi Taman Connaught
No.108G, Jalan Cerdas,Taman Connaught, 56000 Kuala Lumpur, Malaysia
6. Washoku Taipan Japanese Restaurant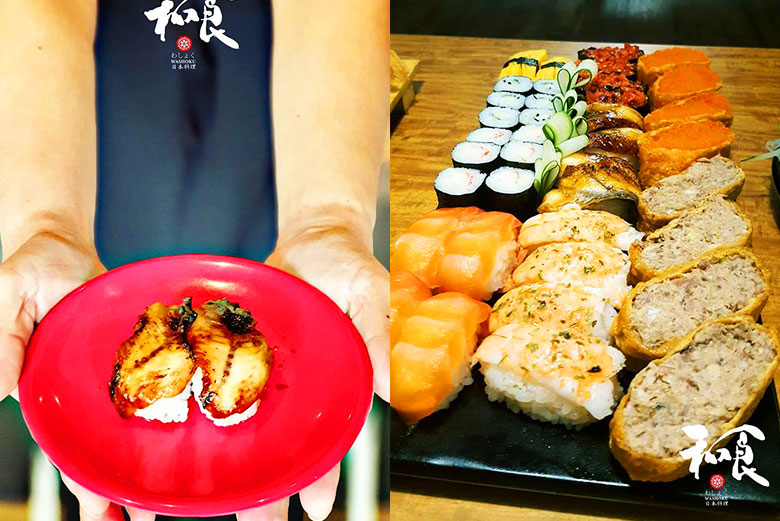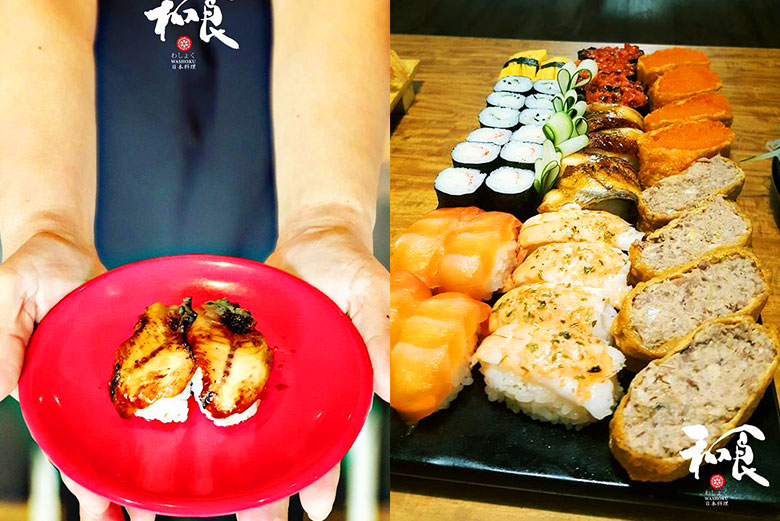 A new Japanese restaurant has invaded Taipan USJ. Washoku Taipan Japanese Restaurant officially opened on the 20th of February this year. All of their sushi are only selling from RM1.70 to RM3.70. Like other typical Japanese restaurants, they do have other Japanese option such as Donmono, Menmono and Yakimono. However, they have their own signature dish which is Sushi Burger. Imagine Crispy Tori Karaage sandwich between 2 sushi rice bun topped with Spicy Mayo.
Operating Hours: Mon-Fri: 12.00pm – 10.00pm, Sat-Sun 11.30pm – 10.00pm
Address: 5A, Jalan USJ 10/1J, Taipan USJ, 47620 Subang Jaya.

7. Sushi Jiro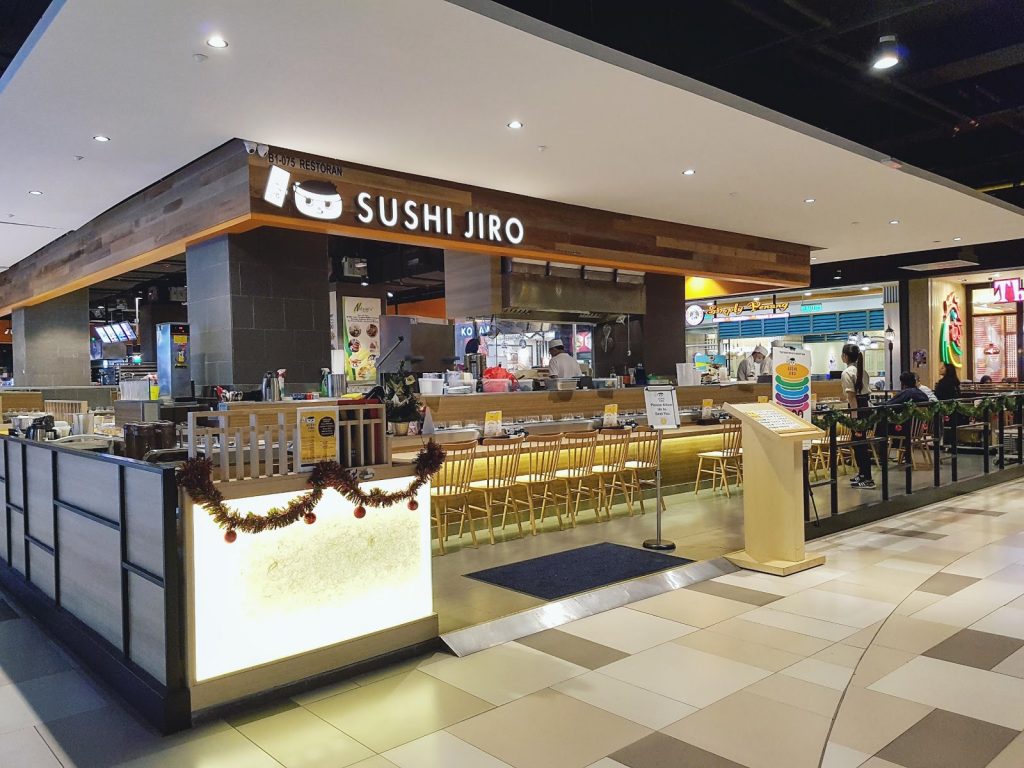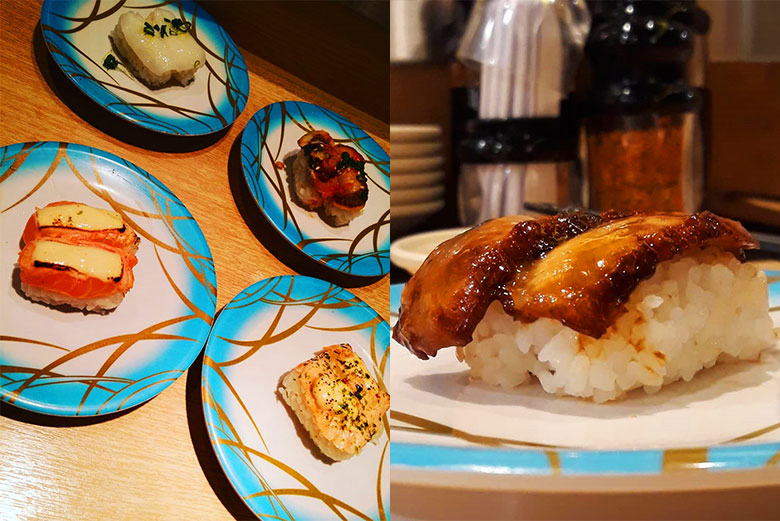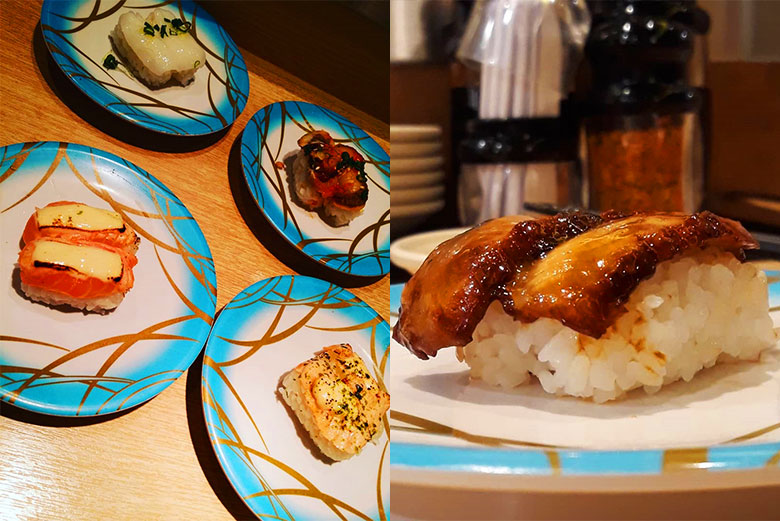 Sushi Jiro is an established Japanese restaurant in Malaysia. They are mainly located at huge shopping complexes such as Mid Valley Megamall, Sunway Pyramid and more. They focus on promoting good quality bite-sized Japanese food with a reasonable price. Now with their Signature Promotion, all plates are priced at RM2.99 if the customer consumes 5 plates or more. With this promotion, they are unofficially known as one of the CHEAPEST Japanese restaurant in Malaysia.
Oh! Oh! Almost forgot! They are doing RM1 sushi promotion until 5 May 2019 (Limited to 1 redemption per customer per day)! Time to eat some SUSHI! Yatta!
Full list of locations with operation hours, click here.
8. Sushi ZenS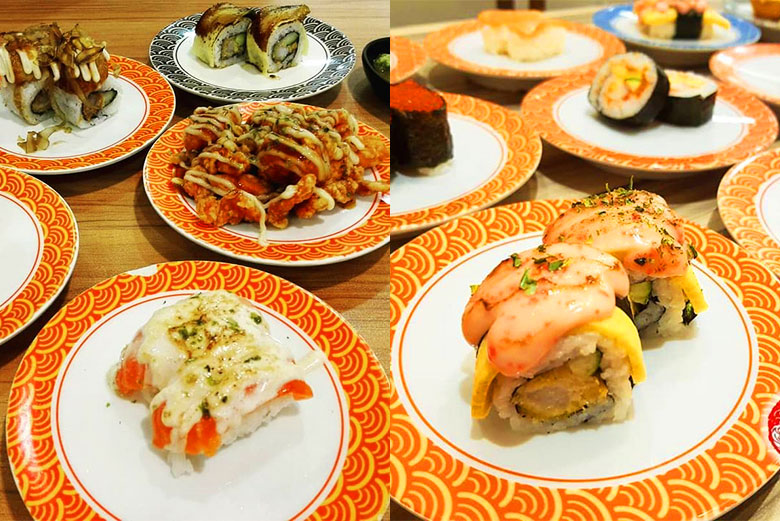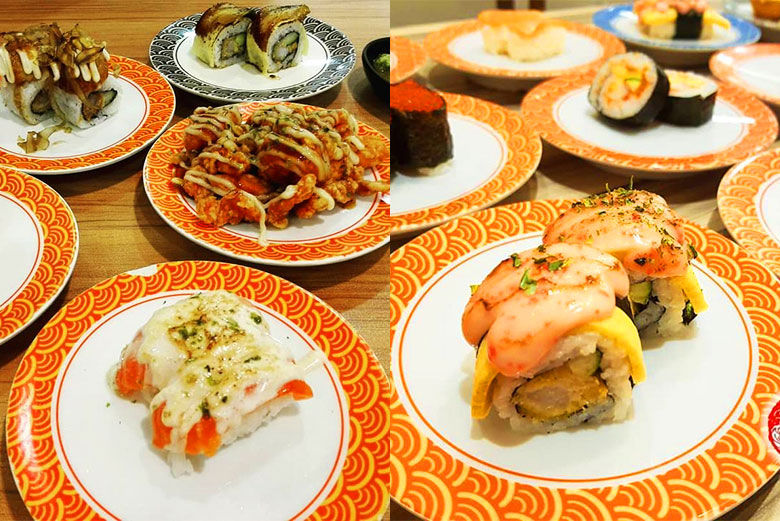 Japanese food lovers who are always on the look-out for affordable sushi cuisine need not look any further. Sushi ZenS brings you one of the cheapest sushi in the town starting from RM1.80. All of the sushis here are super value for money. Starting from RM1.80, you can enjoy exactly 27 types of freshly made sushi. For the more premium options, they have 20 types of interesting sushis which include Salmon, Ebi and even Ebiko.
Operation Hours: Daily, 12.00pm – 10pm
Address: Sushi ZenS Puchong, 26-G, Persiaran Puteri 1, Bandar Puteri, 47100 Puchong, Selangor
9. Sushi Go SS15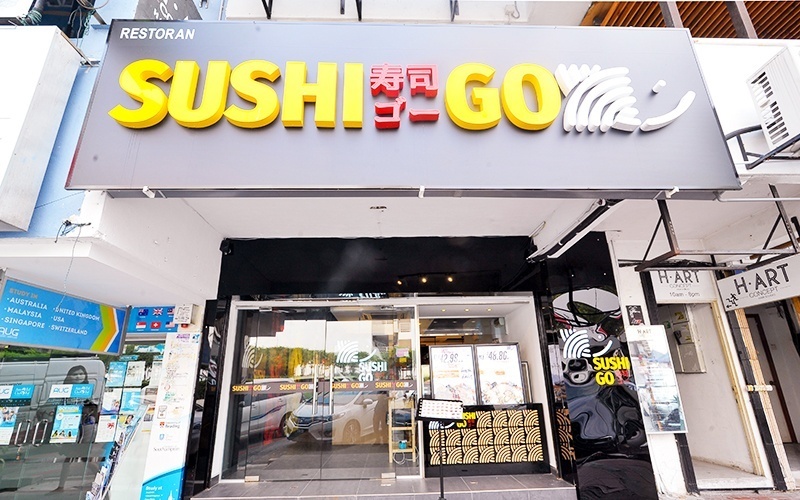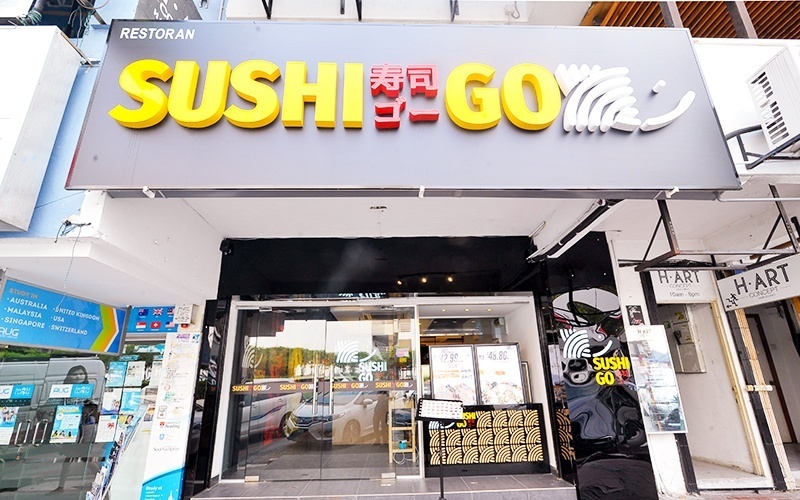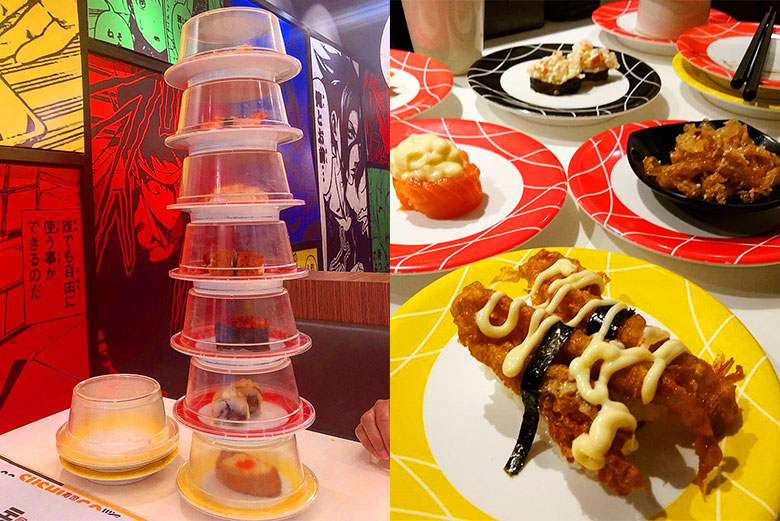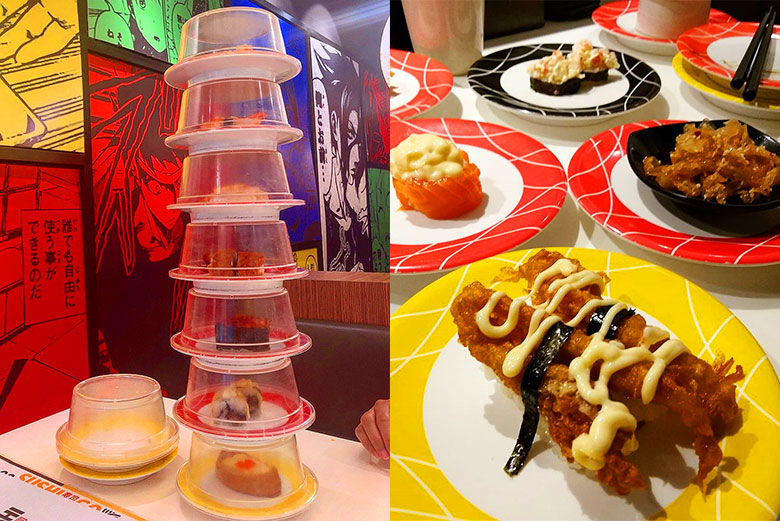 Ever wonder what can you buy with just RM1? What if I tell you that you can get a plate of mouth-watering and flavourful sushi with the RM1 in your pocket right now. Sushi Go at SS15 has been selling RM1 sushi ever since April 2017. They have over 100 dishes for you to select from and each and everyone of the sushi have their own unique and acquired taste.
Operation Hours: Everyday, 11.00am – 10.45pm
Address: 10, Jalan SS 15/8, Ss 15, 47500 Subang Jaya, Selangor

10. Sushi Q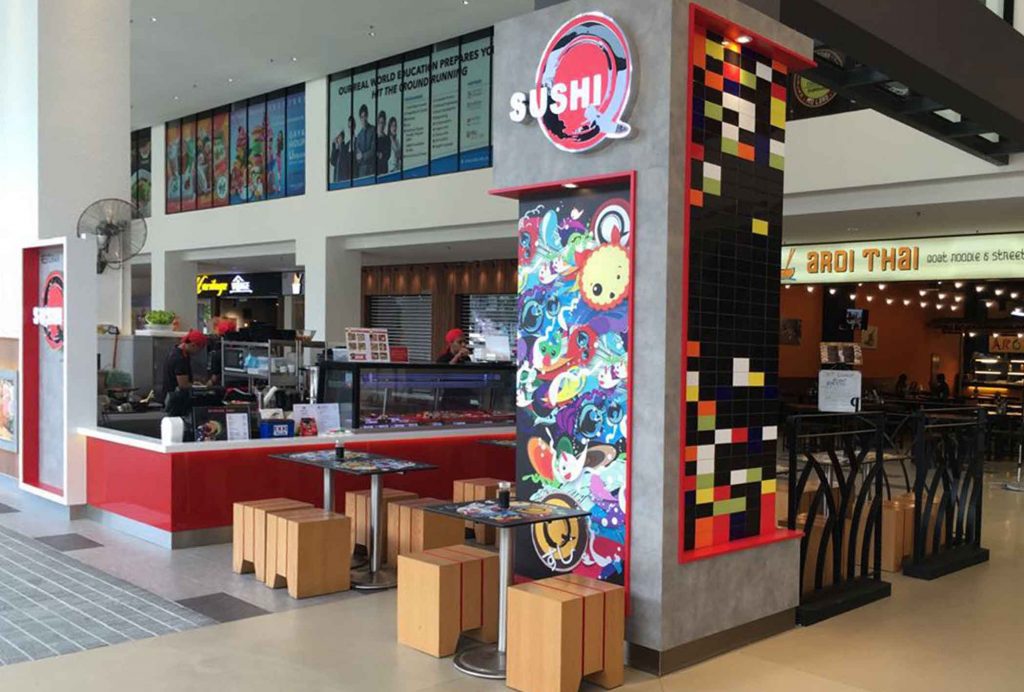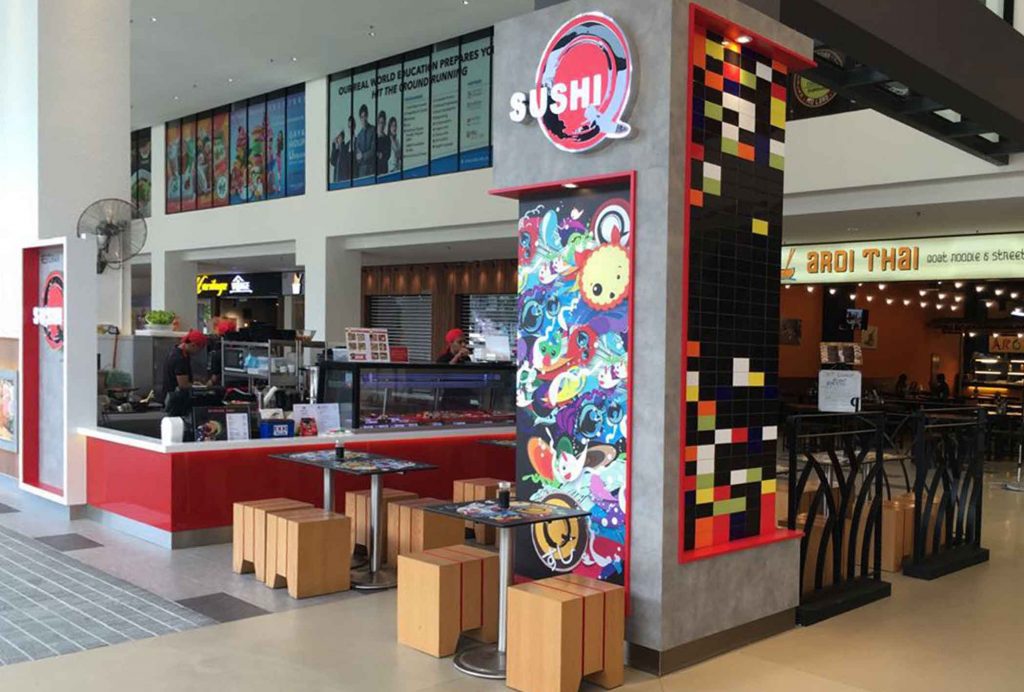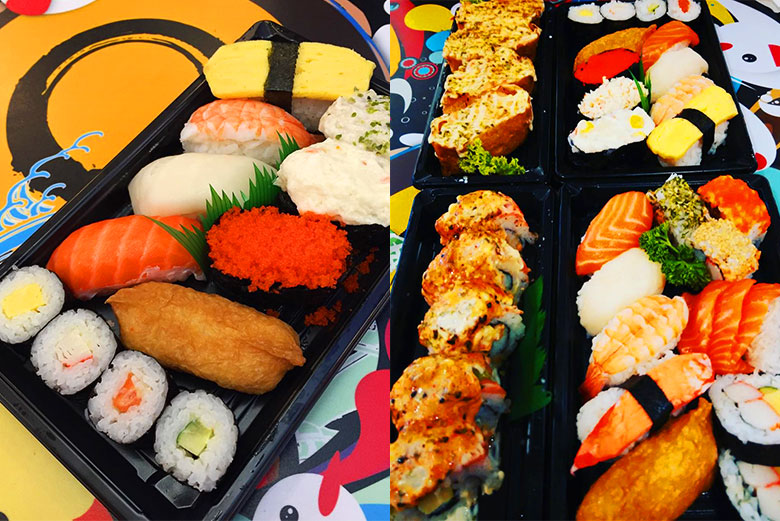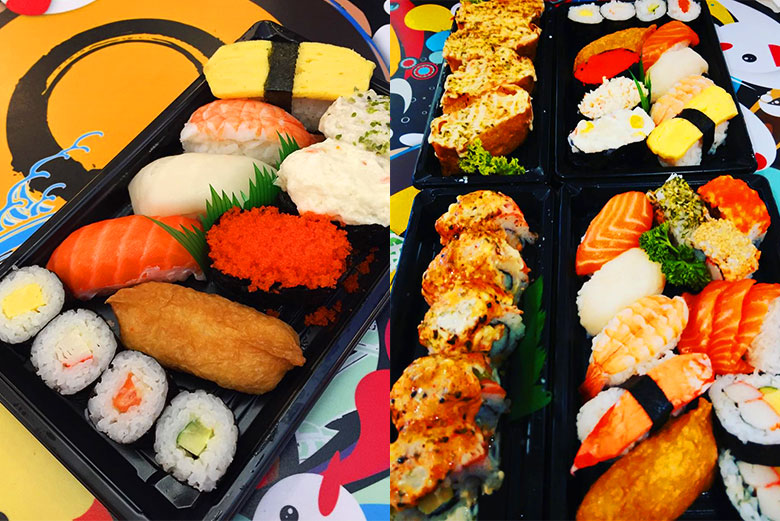 Have you ever been in a rush but also craving japanese cuisine? I know I have. That is why Sushi Q is the best place for you hungry folks. Sushi Q sushi's are made to impress you with a delectable variety of colourful rainbow sushi, unique hand rolls that's easy to eat, fresh sashimi, marvellous maki, tantalizing salads and sweet mochi. Wait, there is more. Their sushi price are only at RM1.80 per piece. And did I forget to mention that you can get it in most of the malls in KL and PJ area.
Operation Hours: 10.00am – 10.00pm, daily
Full locations, click here.
Feature Image Credit: unsplashed, Instagram User kimberly_chee, Sushi ZenS Facebook Page