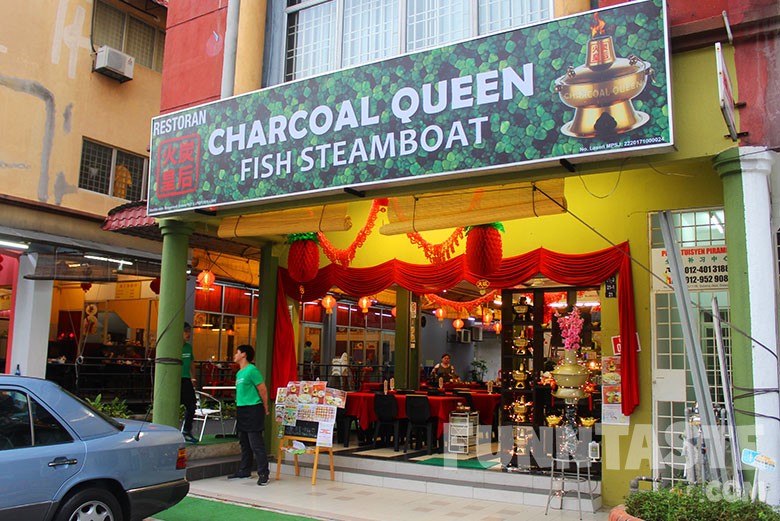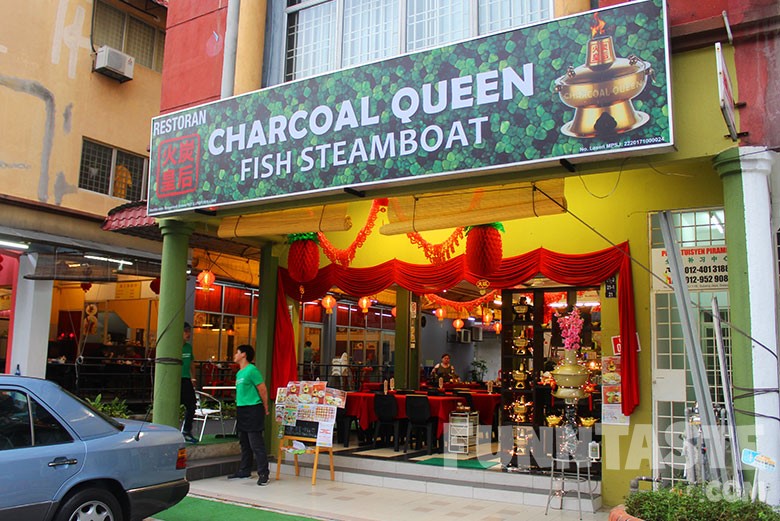 Charcoal is generally used in traditional steamboat. But in today's modern world, butane gas and electric stoves has replaced charcoal when it comes to making steamboat. This caused the traditional charcoal style steamboat to fade away especially in big cities. But one steamboat restaurant in Subang Jaya continues to use the charcoal tradition to cook their steamboat.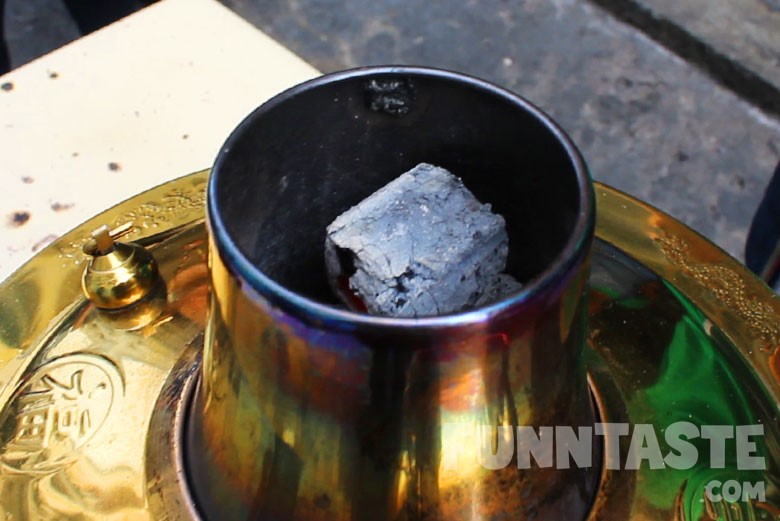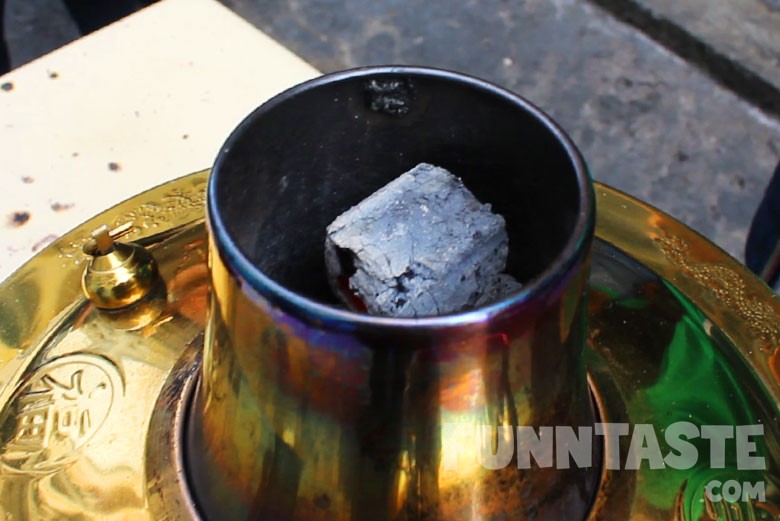 Located in USJ 1, Charcoal Queen is the only steamboat restaurant in Subang Jaya that serves old-school version of charcoal steamboat. What makes this restaurant stand out is the effort that goes into preparing the broth. Also, Charcoal Fish Steamboat is a tradition in Penang which is rarely found in the Klang Valley, hence Penangites now have a place to rejoice!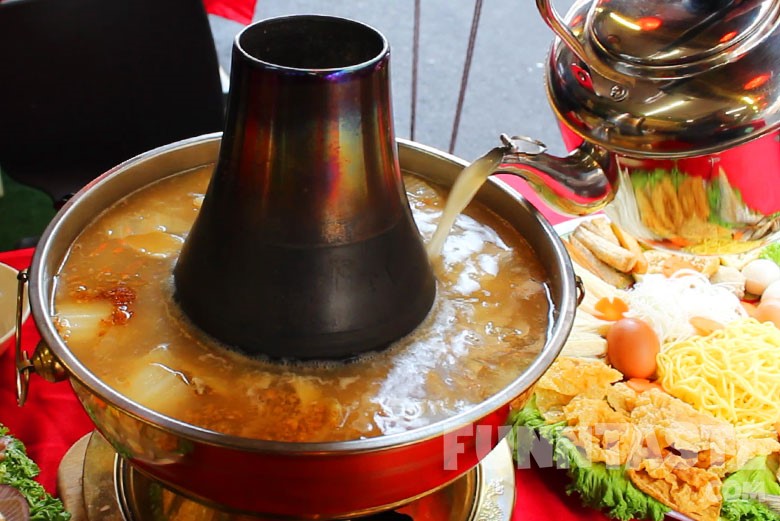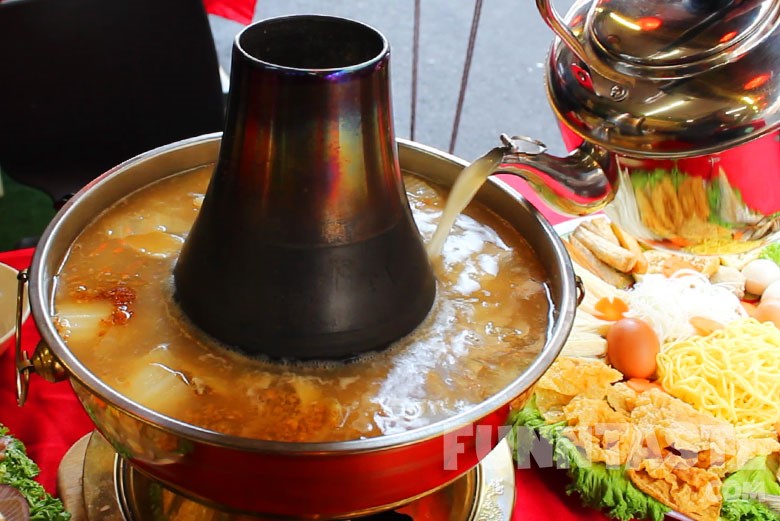 We were told that the fish broth is based on sea water fish and is cooked for 5 hours daily with other fresh ingredients.
Why sea water? Because sea water fishes such as garuppa and snapper are healthier than fresh water fishes. On top of that, the lady boss also emphasized on home cooking style as their broth has no added ajinomoto.
How To Order?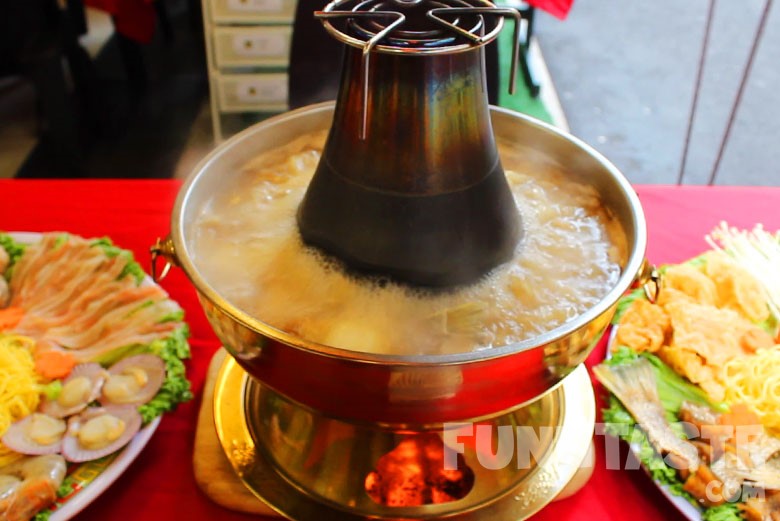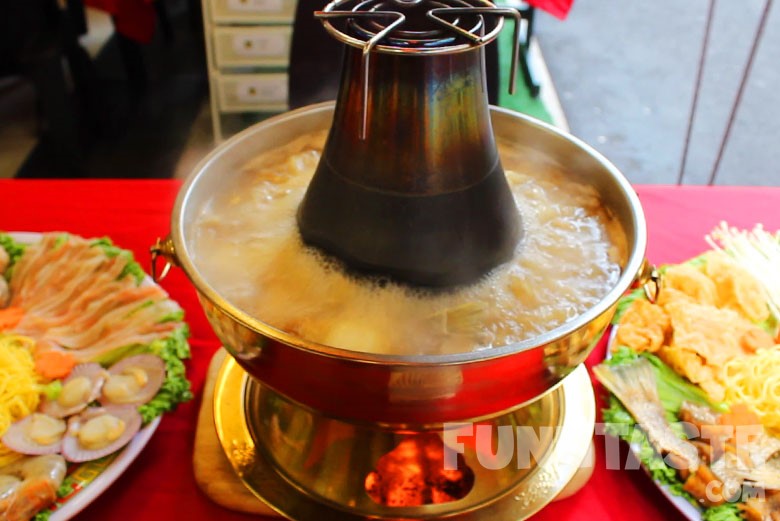 Just order by the set, they have different prices depending on the set you order which includes different plates of raw ingredients to be cooked in your steamboat.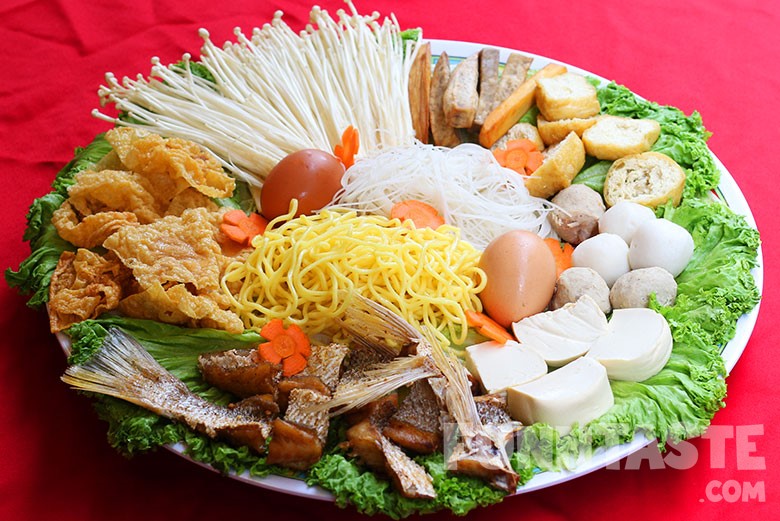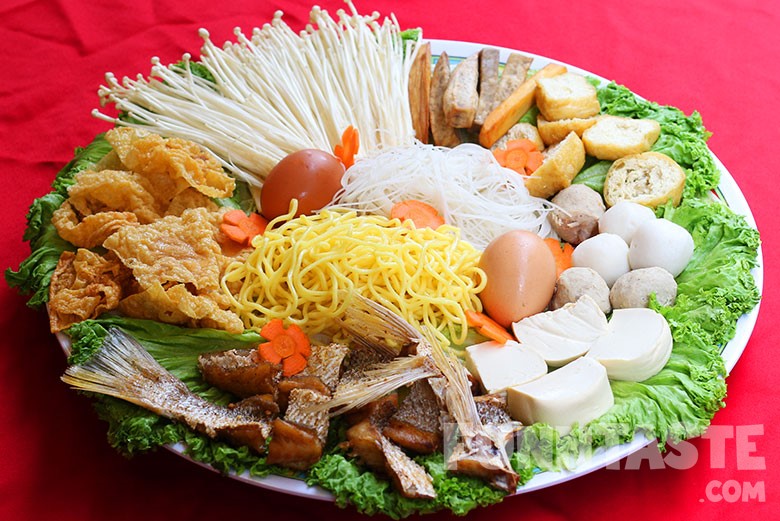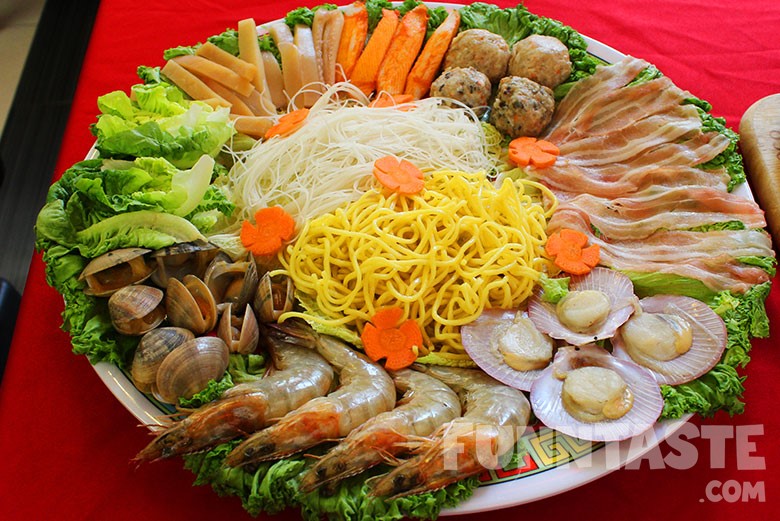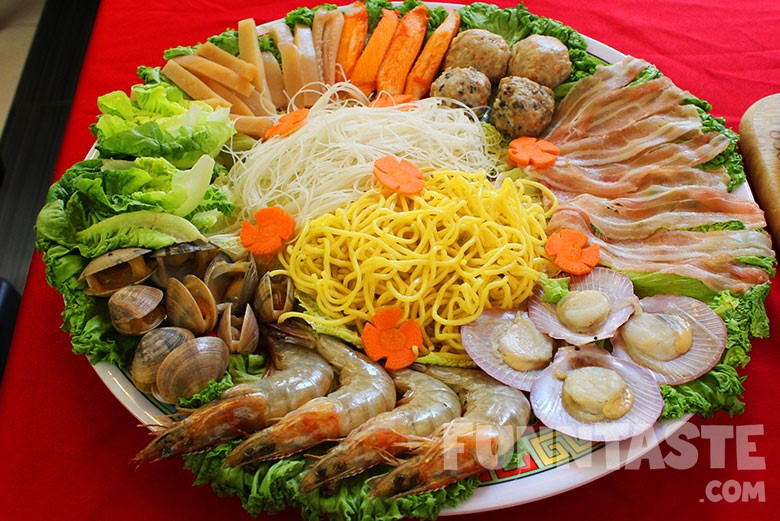 The set for 4 pax, Charcoal Queen Steamboat Set F (RM138) consists of a variety of seafood from seawater fish, prawns, scallops, clams, cuttlefish, snow crab, homemade minced meat balls, fish balls, yam, tofu, fuchuk, mushroom, tofupok, noodles, vegetables and eggs.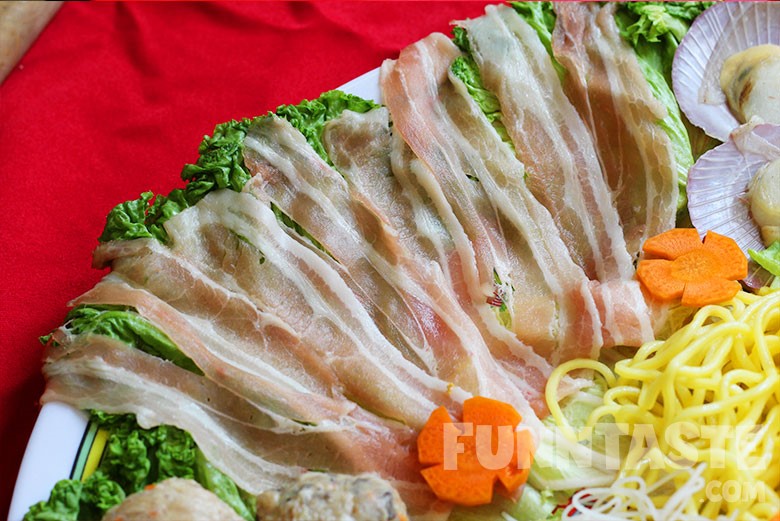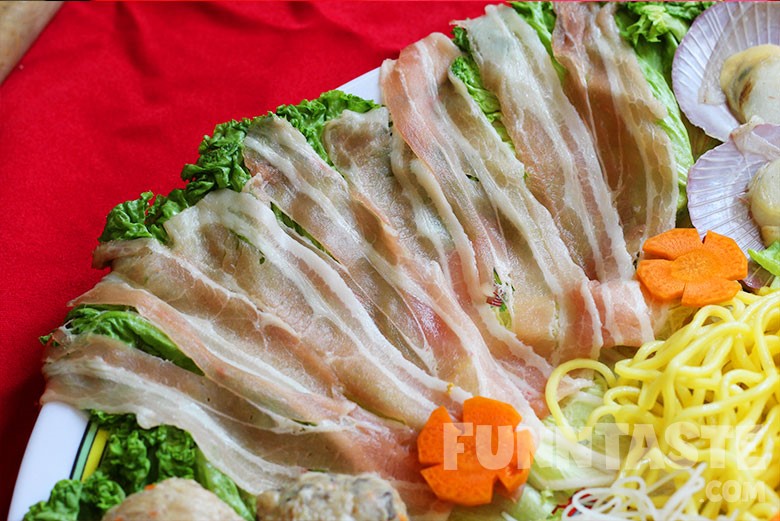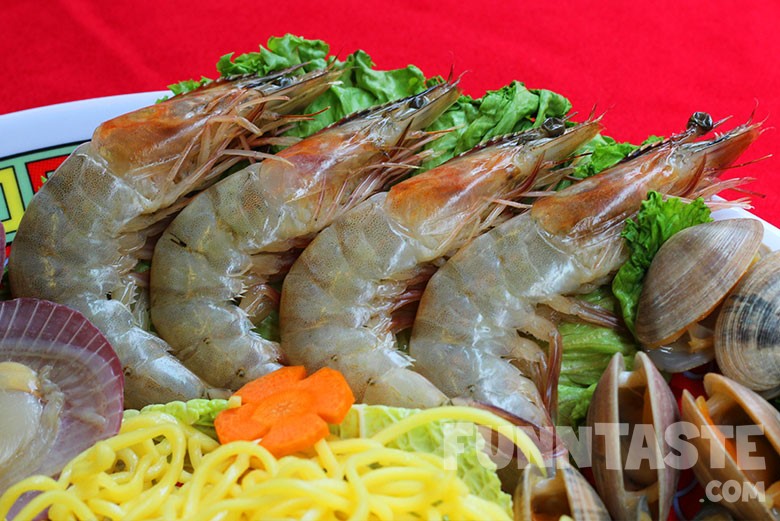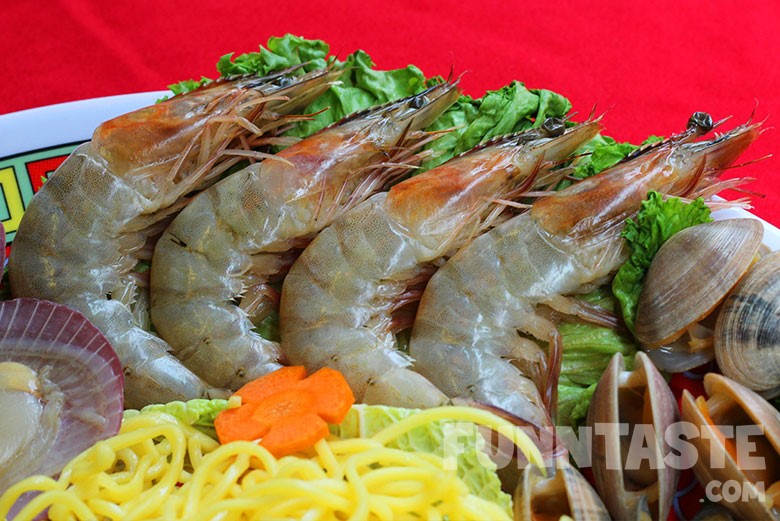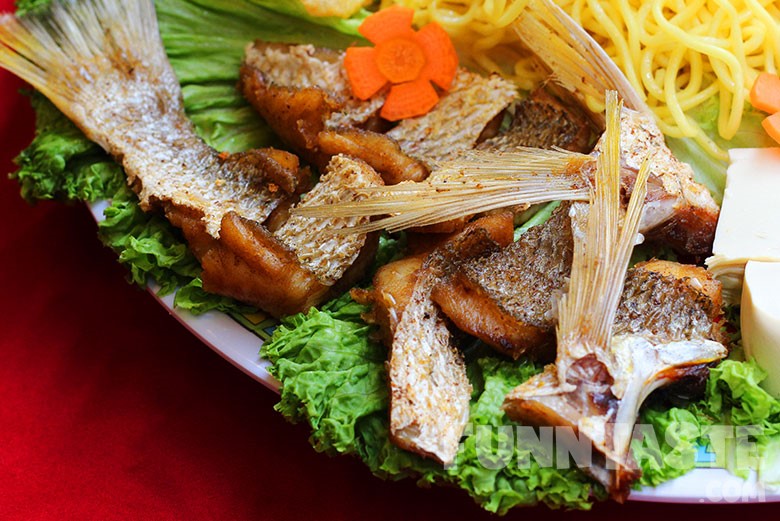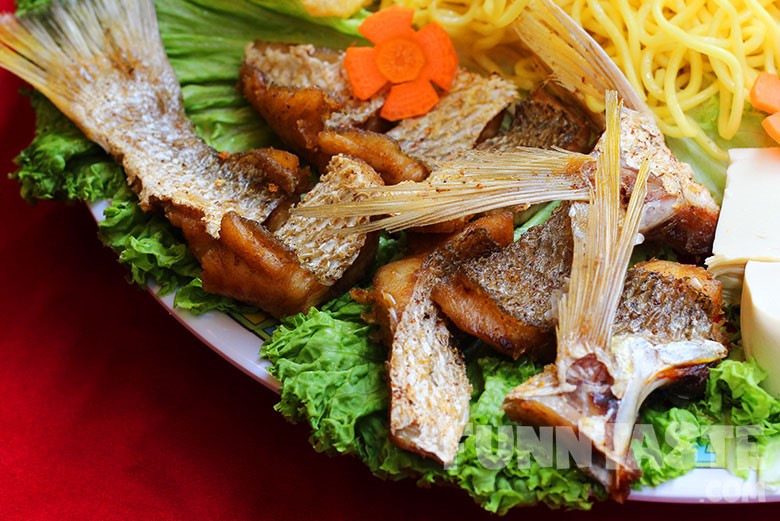 Most ingredients served are natural, such as the homemade minced meatballs and fresh snow crab meat is the type you can find in Japanese restaurants.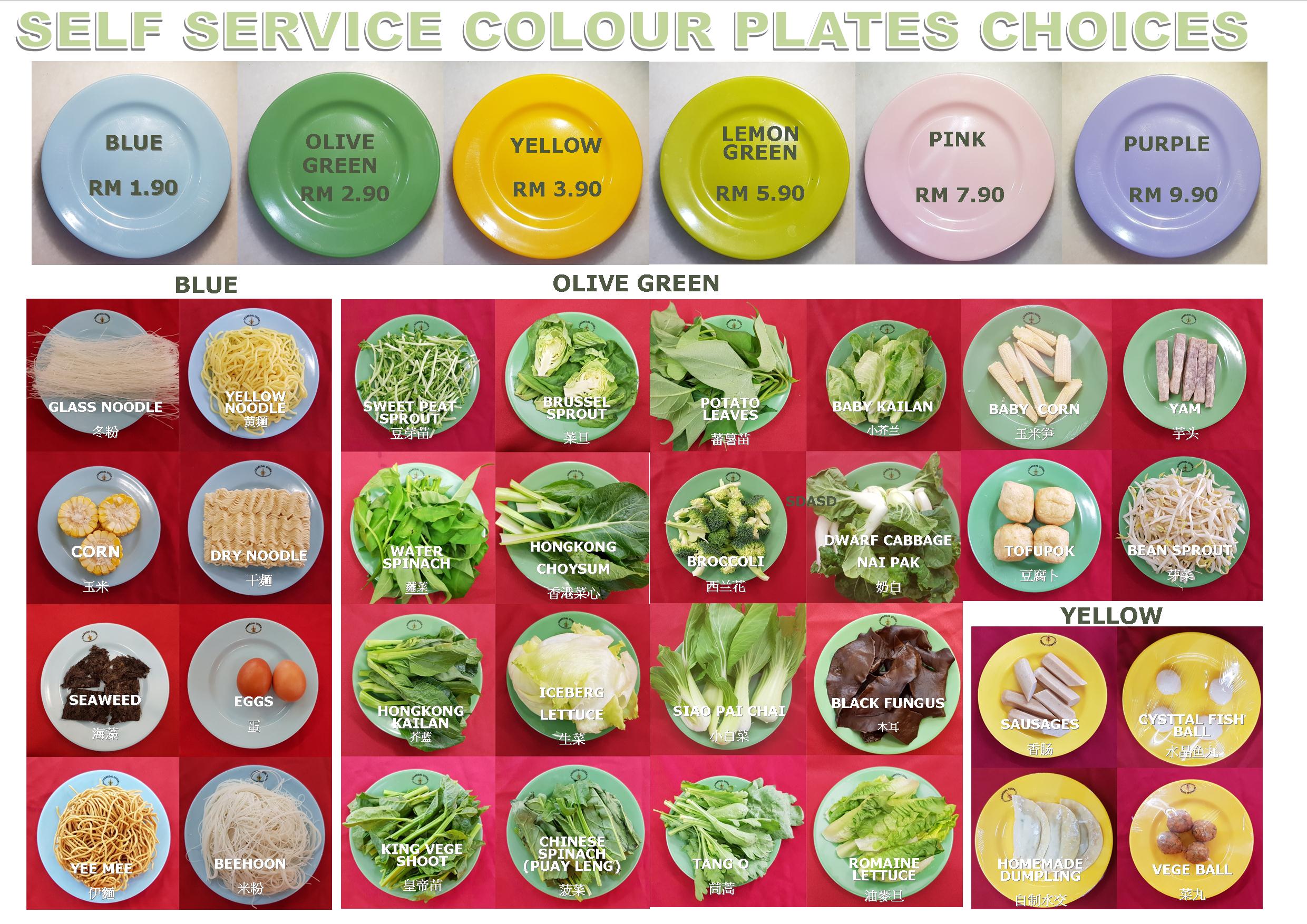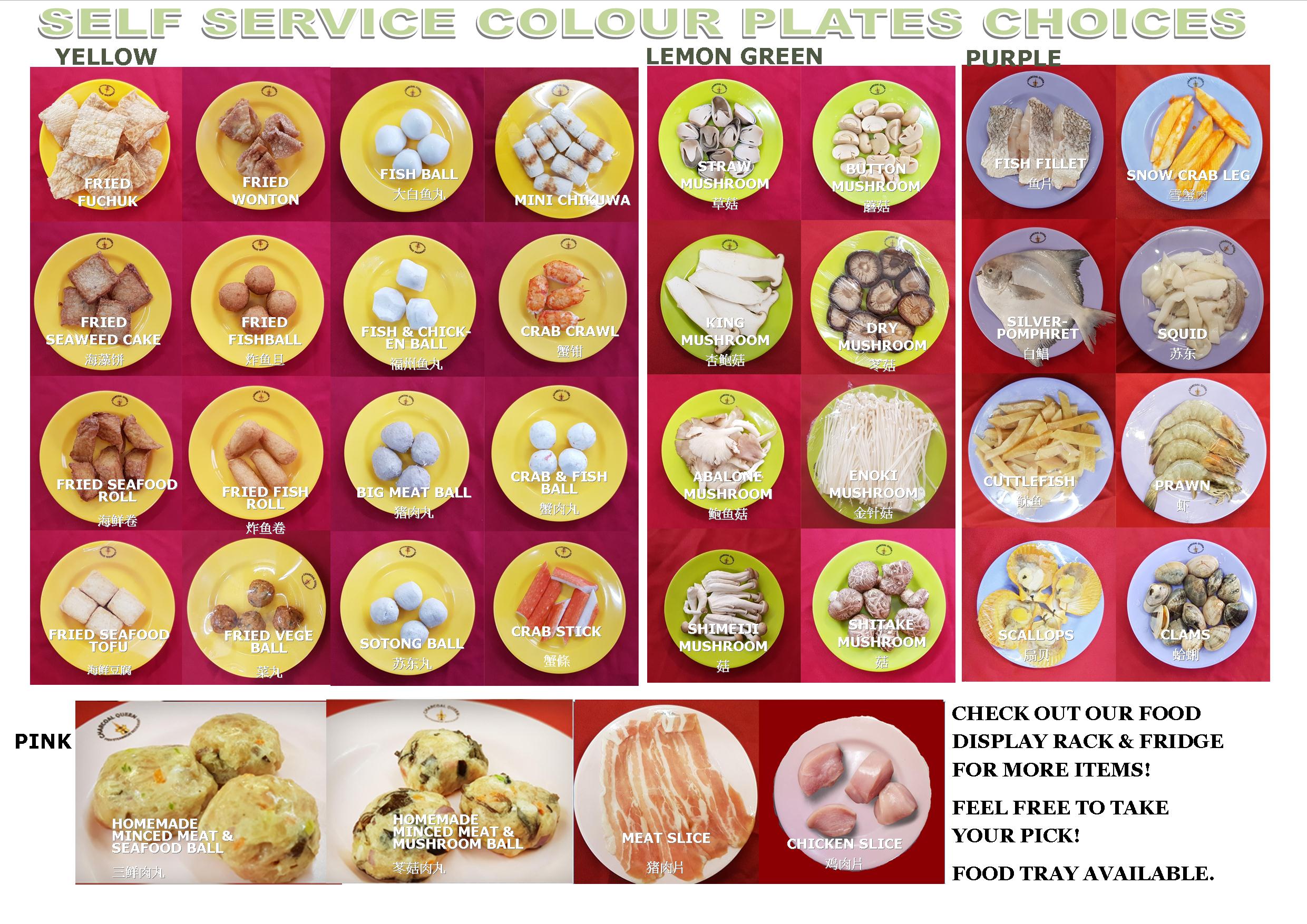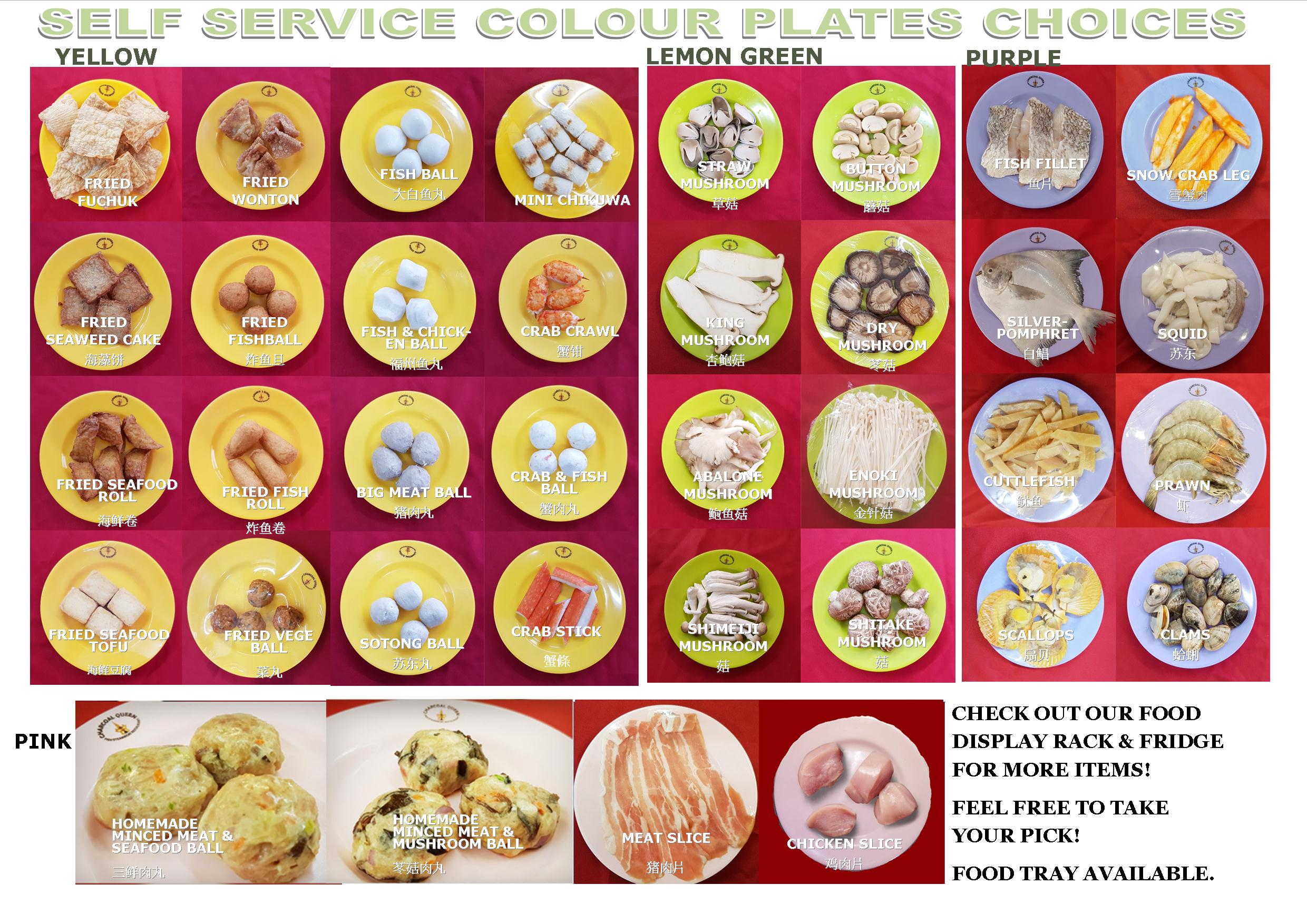 Extra add on dishes are also available. Inspired by the colour-coded plates in Japanese restaurants, the add-on dishes are placed on coloured plates with each colour denoting the price.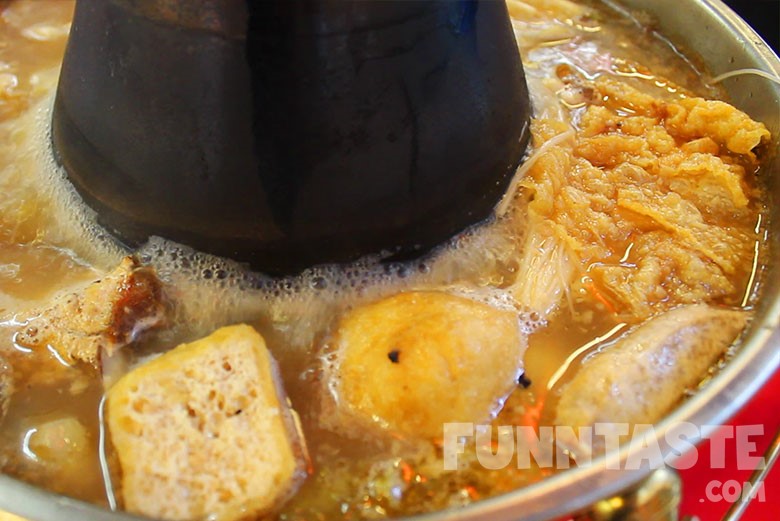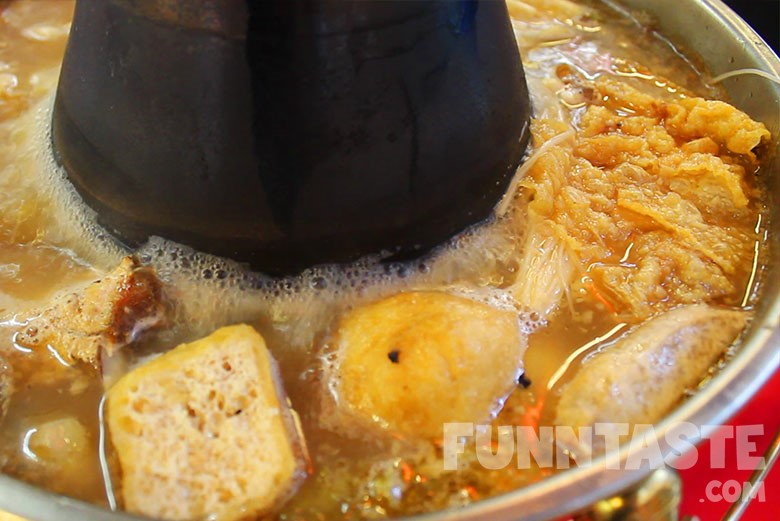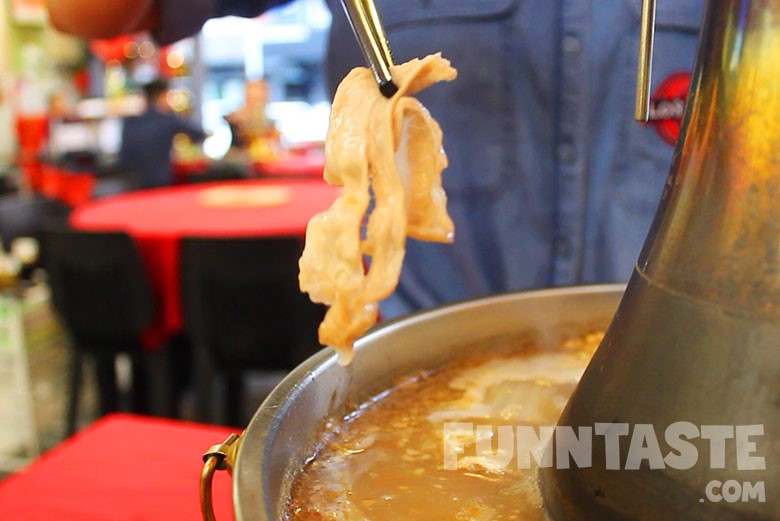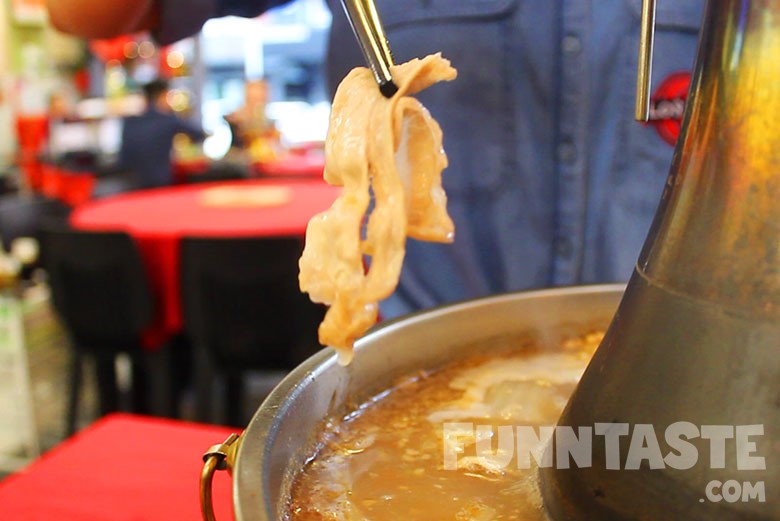 To get started, put your desired ingredients into the hot pot. Once the soup is boiled perfectly, all that is left is for you to indulge.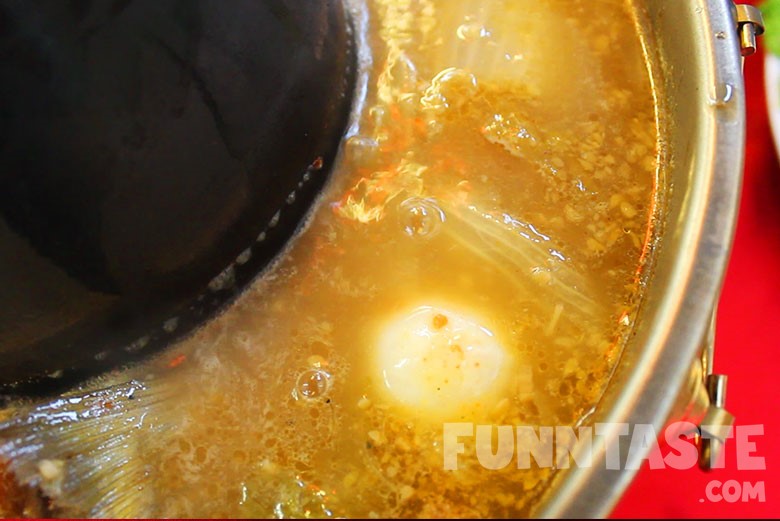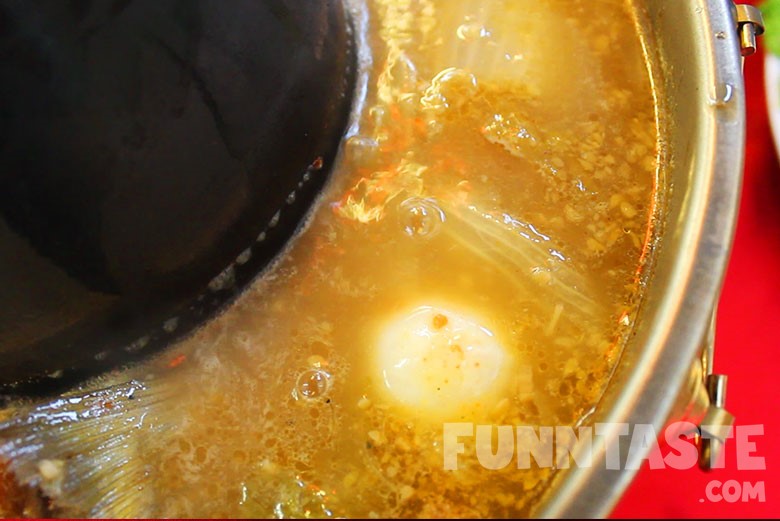 The fish broth was delicious on its own. Topped with all the added seafood's flavour, the soup became even tastier. Just add your preferred noodle and it would turn into a bowl of seafood noodle soup. The vegetables and meat we had were fresh as well.
Charcoal Queen serves two types of house special chili paste and fried garlic oil. If you like it spicy, the red one is almost twice as spicy as the green one.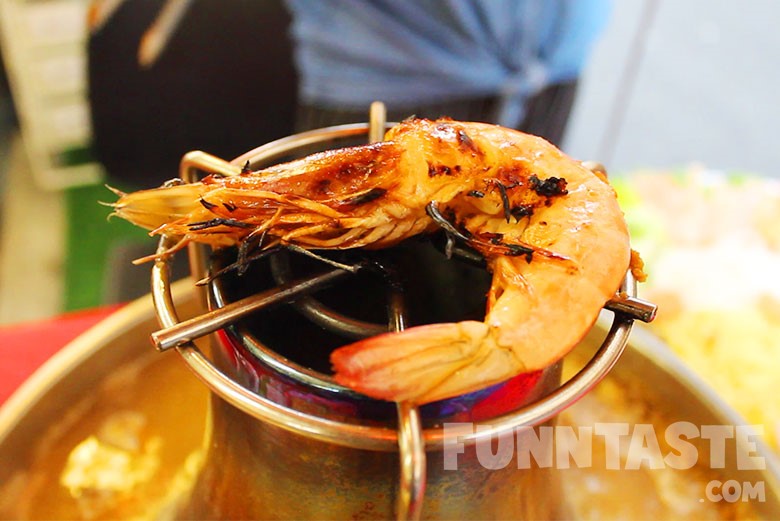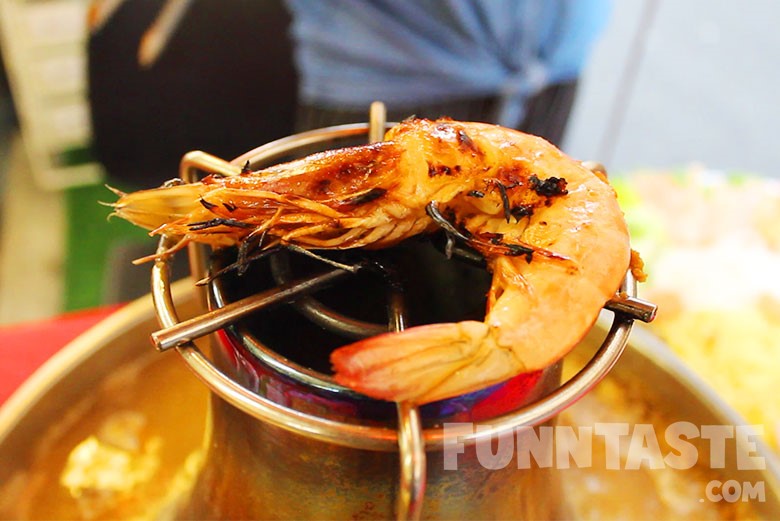 Grill option is also available, a small space on top of the pot. We followed the lady boss's suggestion and grilled the prawns with fried garlic oil pour over it, and man the prawns were succulent.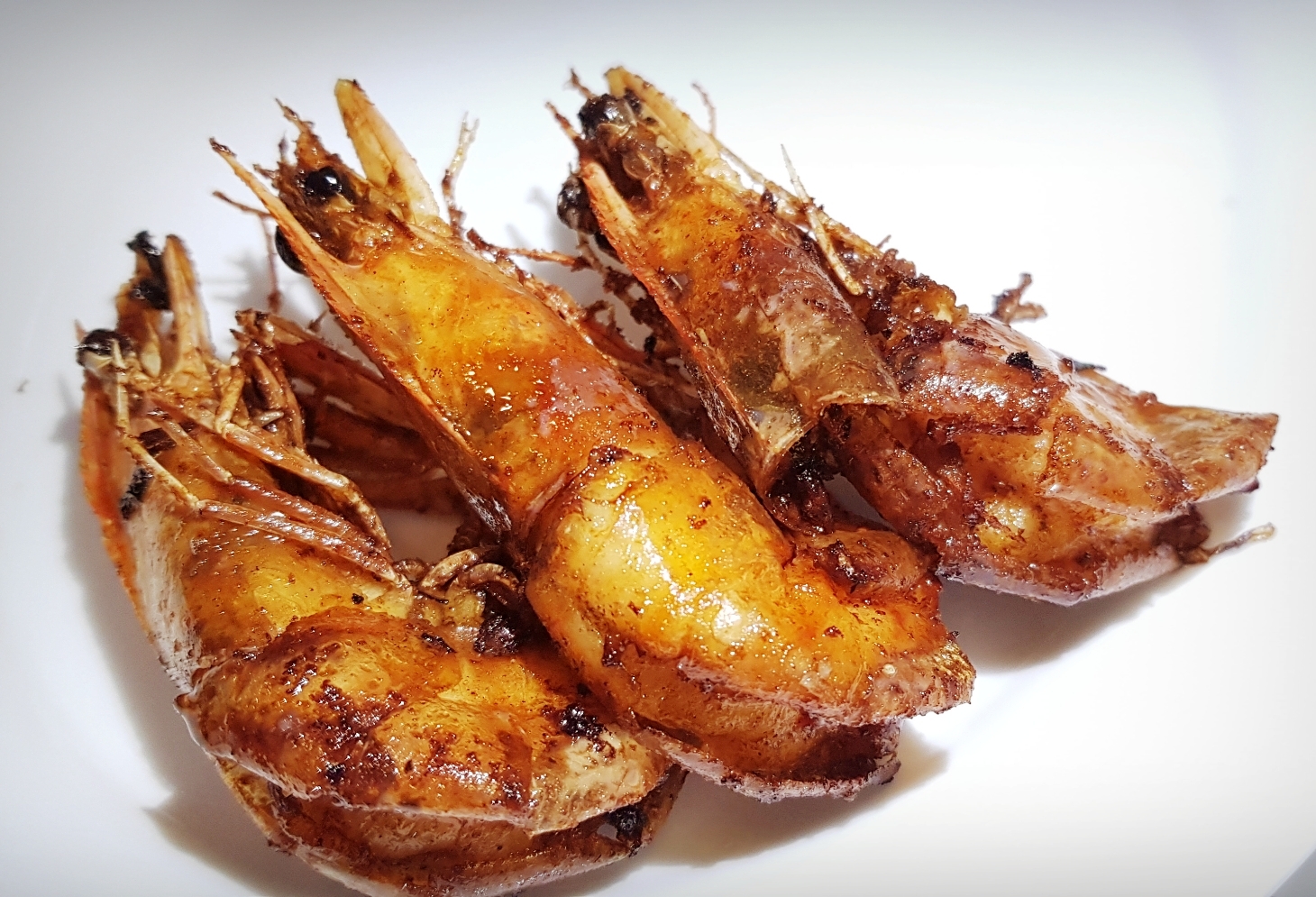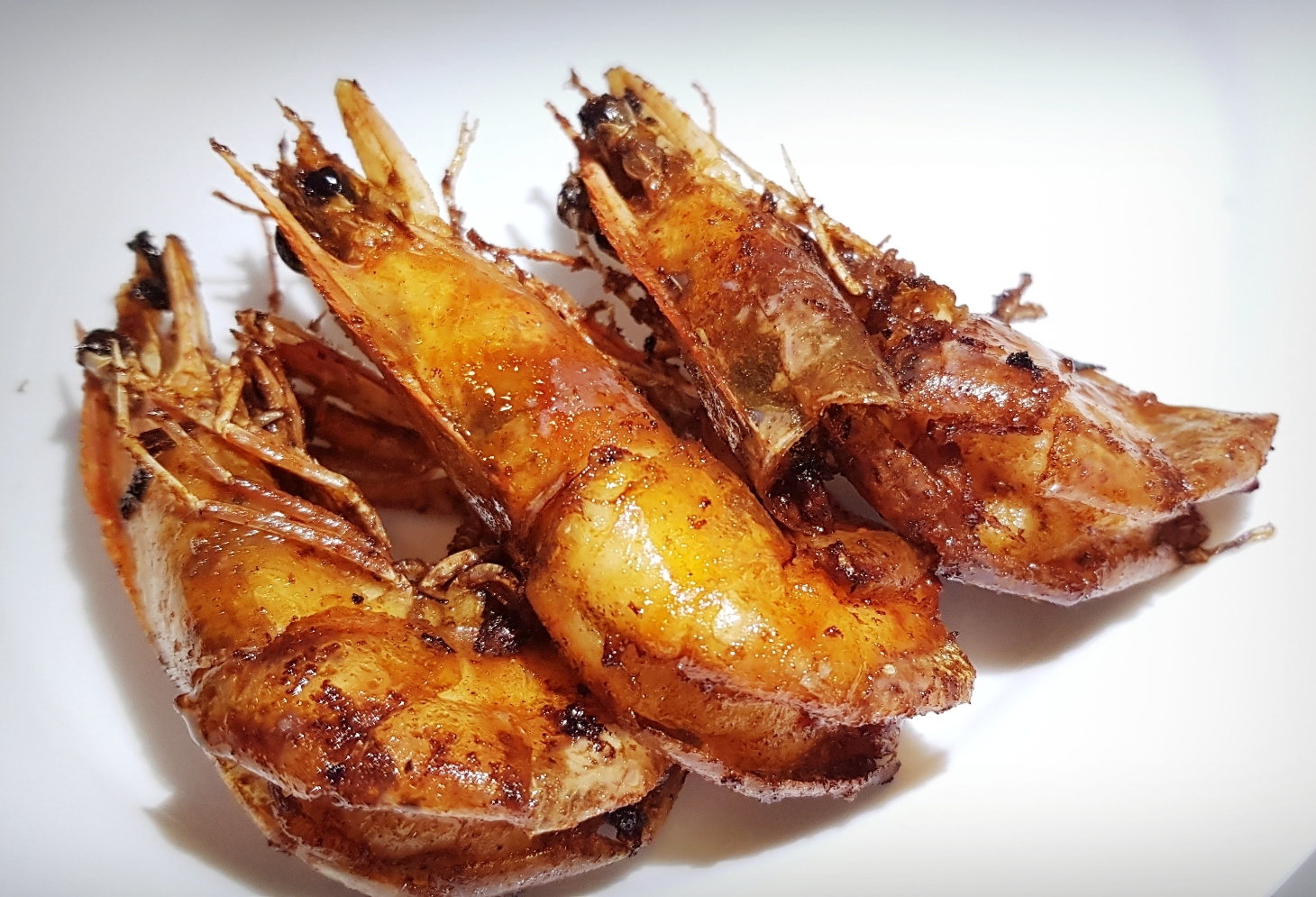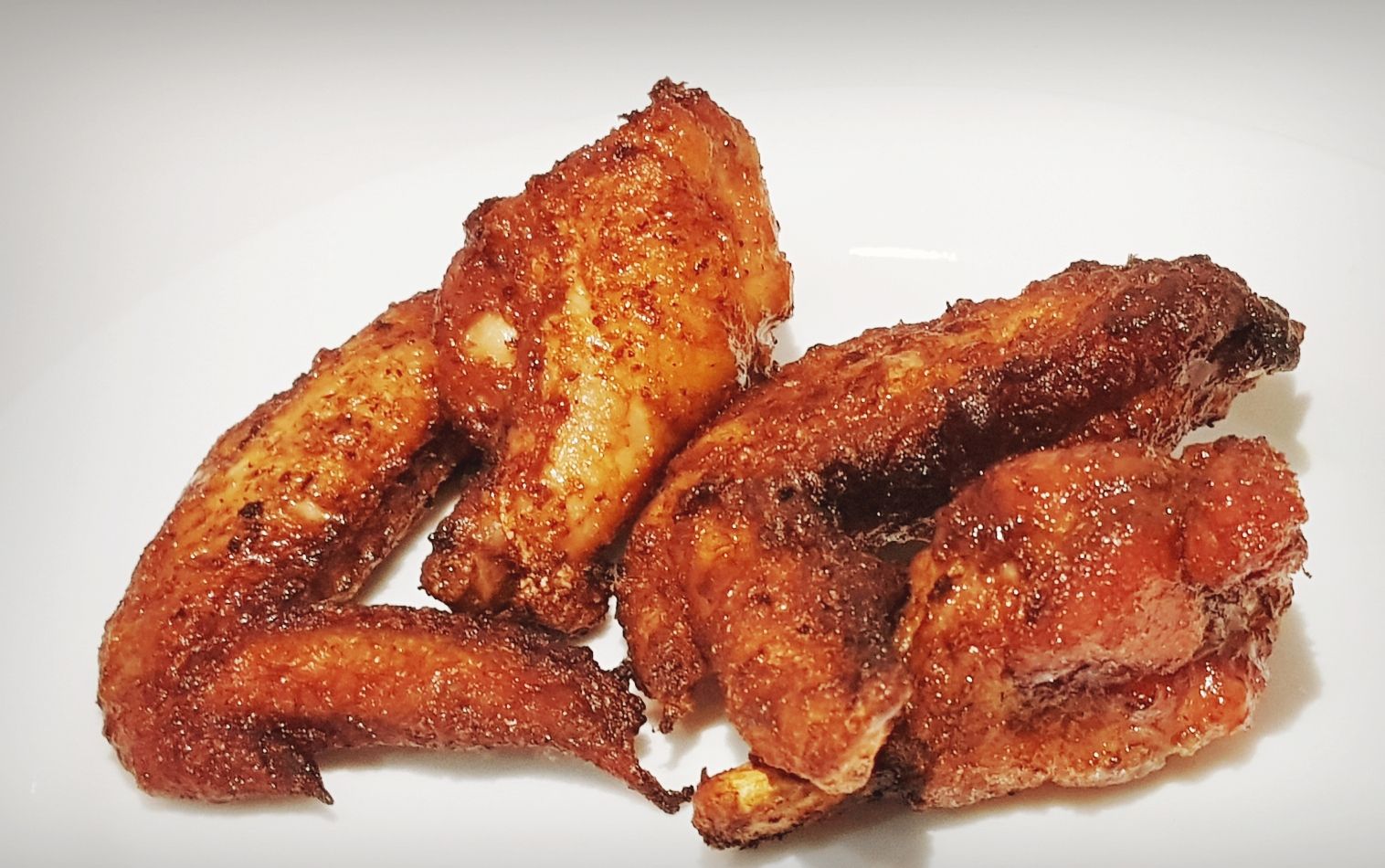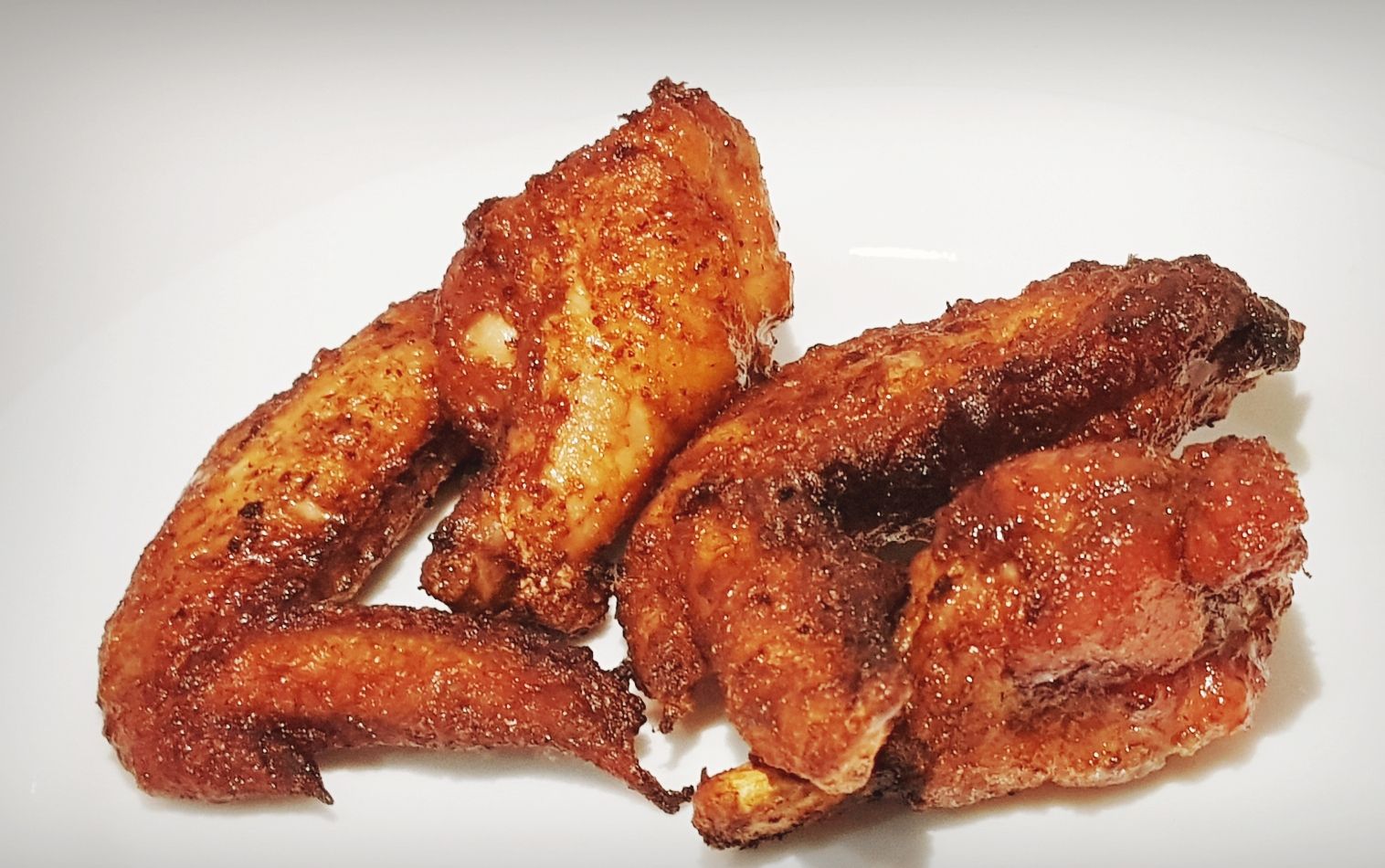 If you have a heavy palate, we highly recommend trying the Fried Penang Belacan Chicken and Peranakan Asam Prawn. Both serve as a great dish to munch on while waiting for the broth to boil.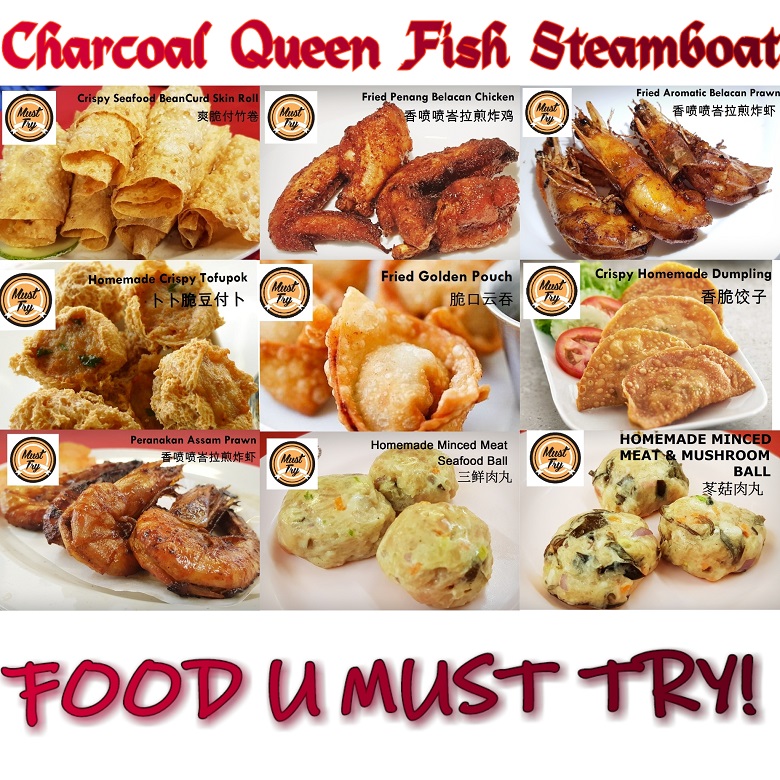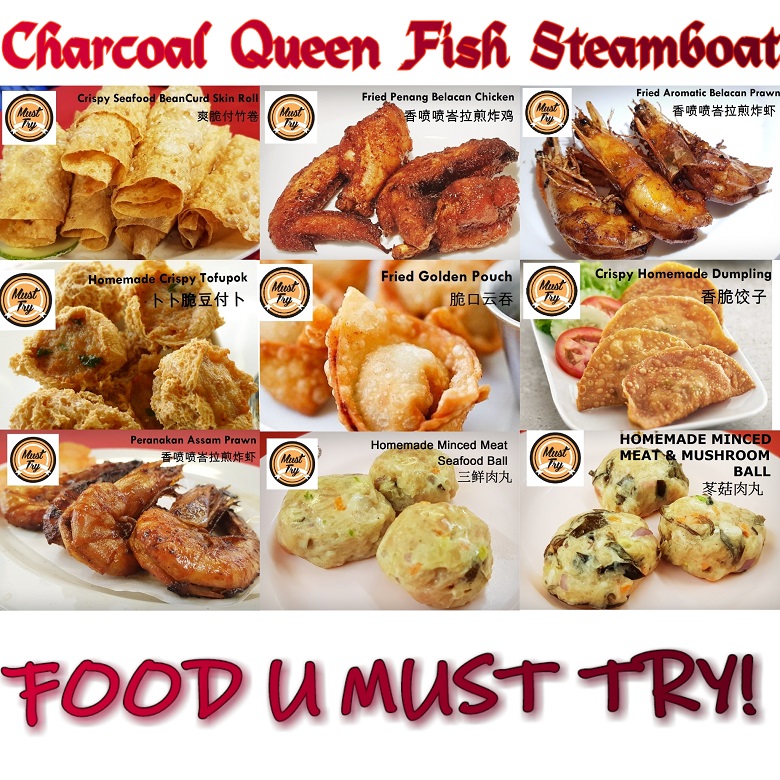 There are also other snacks available as shown above.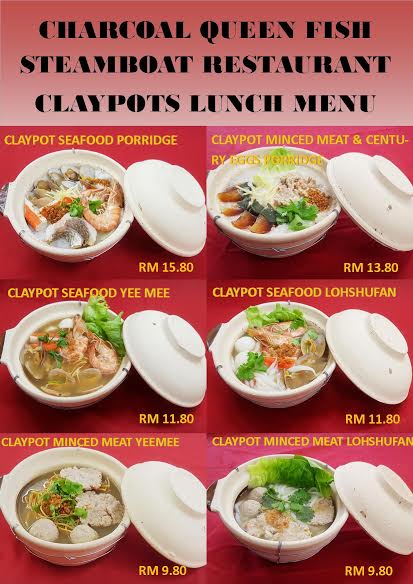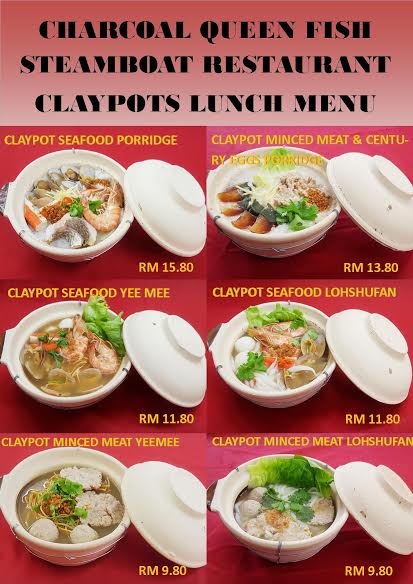 While steamboat dishes are only available at night, you can still get a good taste of their fish broth during lunch with Charcoal Queen's claypot dishes. These claypot dishes are available every day for lunch and also available for dinner on weekdays only from April 2018 onwards.
Free Membership for Charcoal Queen Steamboat
Charcoal Queen currently still offers free membership which comes with various benefits as listed below:
10% Discount on all add-on colour plates during weekdays
Collect points and redeem cash vouchers and colour plates
Free dessert
Lucky Draw during festive season
Birthday Goodies
Entitle for special promotion from time to time
P/S: Although Charcoal Queen Fish Steamboat is a nonhalal restaurant, they also serve pork-free set as well as their fish broth is pork free.
More Info
Charcoal Queen Fish Steamboat Restaurant
21, Jalan USJ 1/1b, Regalia Business Centre
Taman Subang Mewah,
Subang Jaya, Selangor
Cuisine: Chinese
Operating Hours: Weekdays 5.30PM – 10.30PM, Weekends 5.00PM – 10.30PM, closed Mondays
Phone Number: +603 5879 8882 / +6012 201 2061 / +6012 280 7719
Facebook: facebook.com/charcoalqueen.my