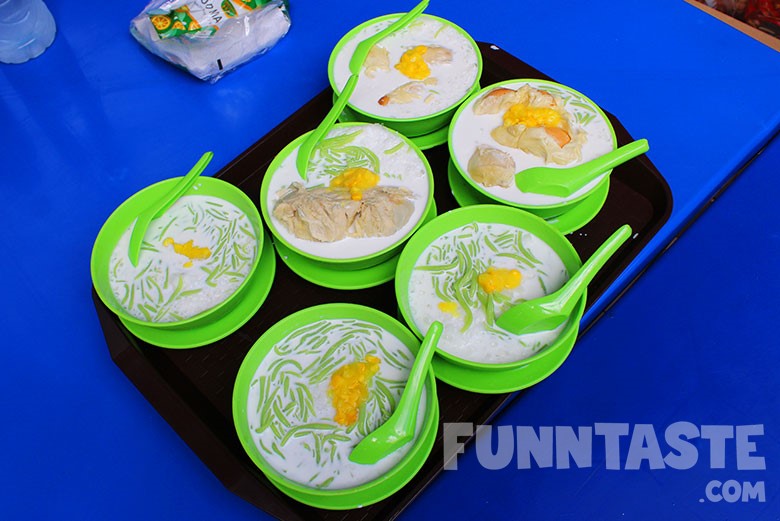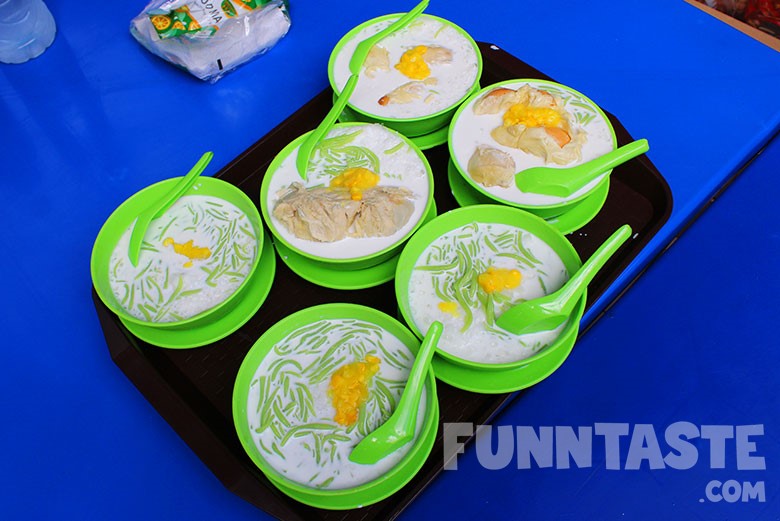 Nothing gets better than a bowl of cendol to beat the hot weather in Malaysia. This popular dessert can be commonly found almost everywhere, from roadside stalls to restaurants. Just like any popular classic Malaysian dishes, every so often people come up with a creative twist to it.
Durian cendol is one of the best result of a dessert with a creative twist. While we are not sure when or where this trend first started, we decided to try it out at one of the most reputable durian cendol stalls in Kuala Lumpur.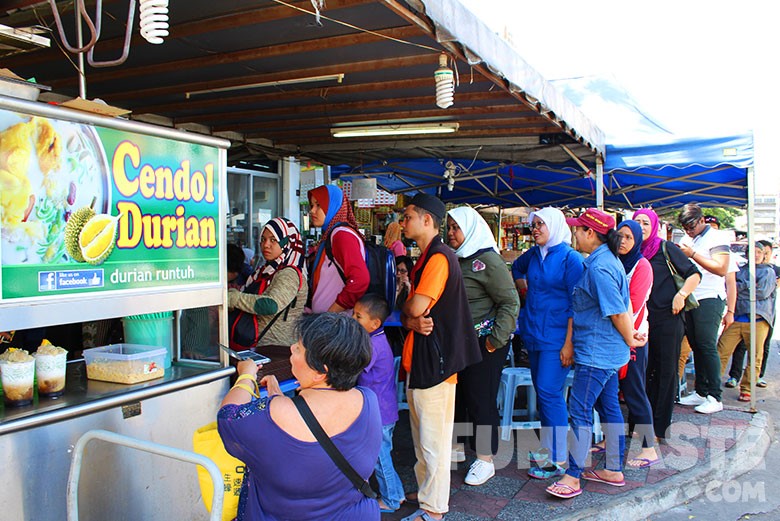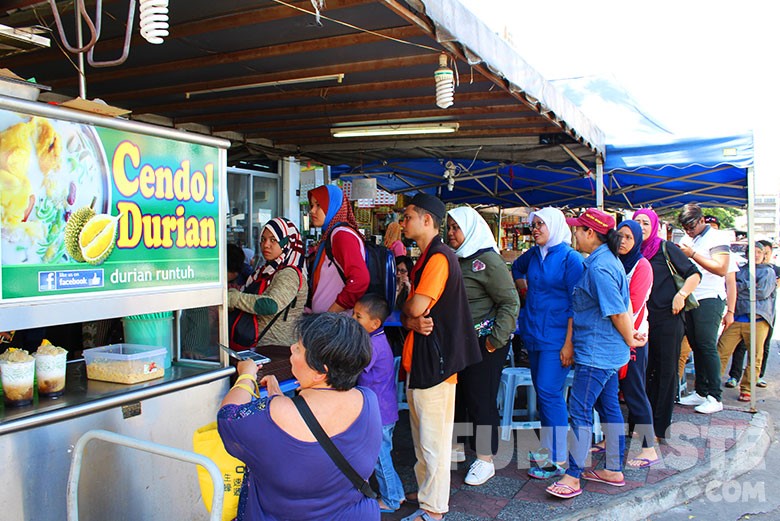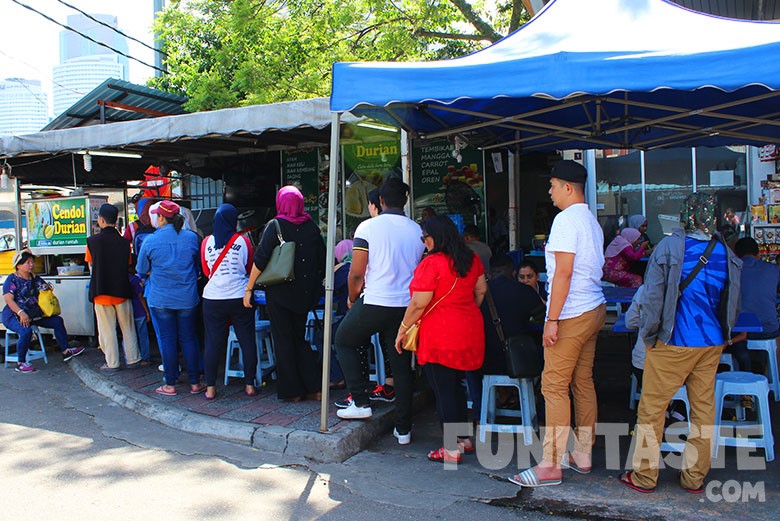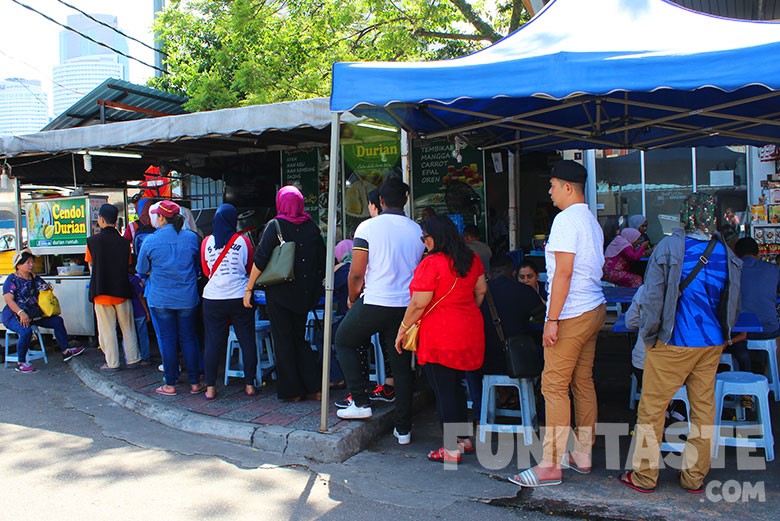 Durian Runtuh is located at Lorong Raja Bot, Chow Kit which is a stone's throw away from Tamu Hotel & Suite. Walking pass near this alley you will notice many durian stalls and even another durian cendol stall. However Durian Runtuh is the only stall that had a long queue and crowded with customers which is a good sign.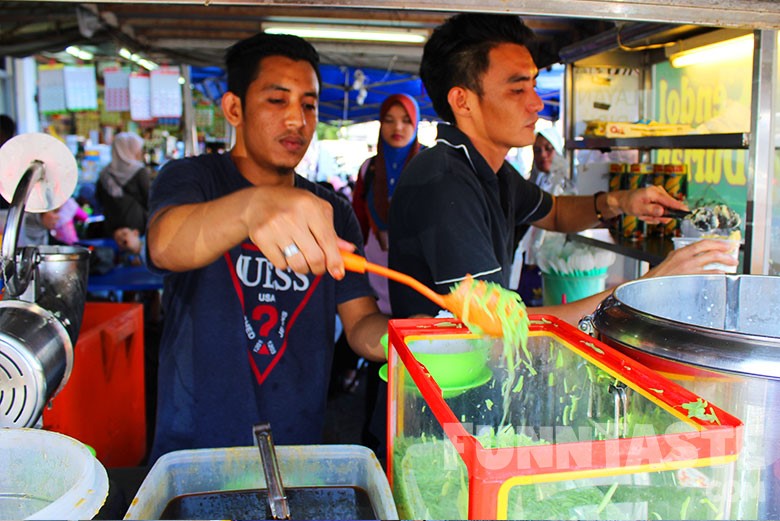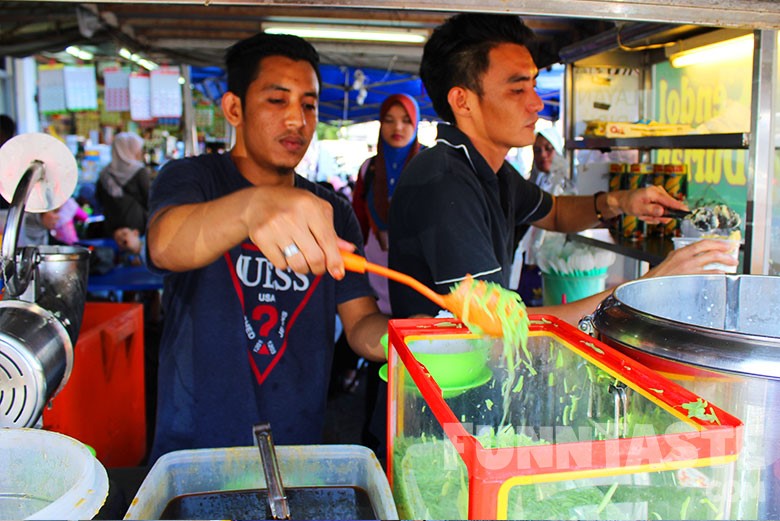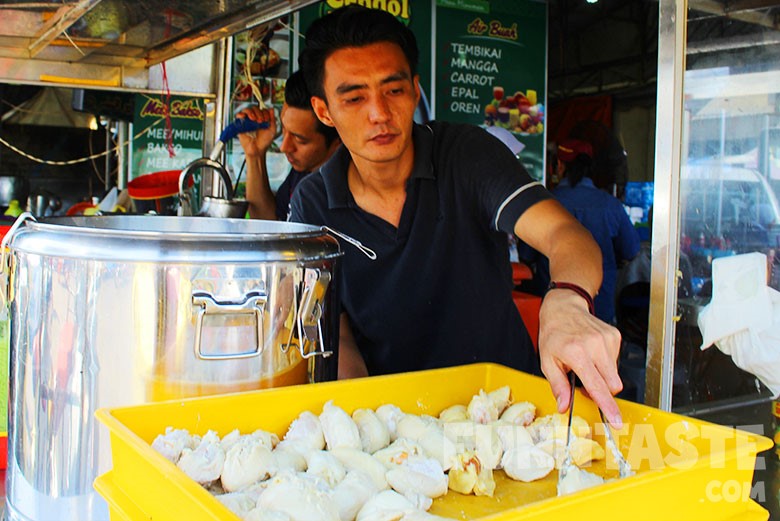 Much like any cendol stall,  Durian Runtuh is self-service. You stand in line, place your order, and pay at the counter.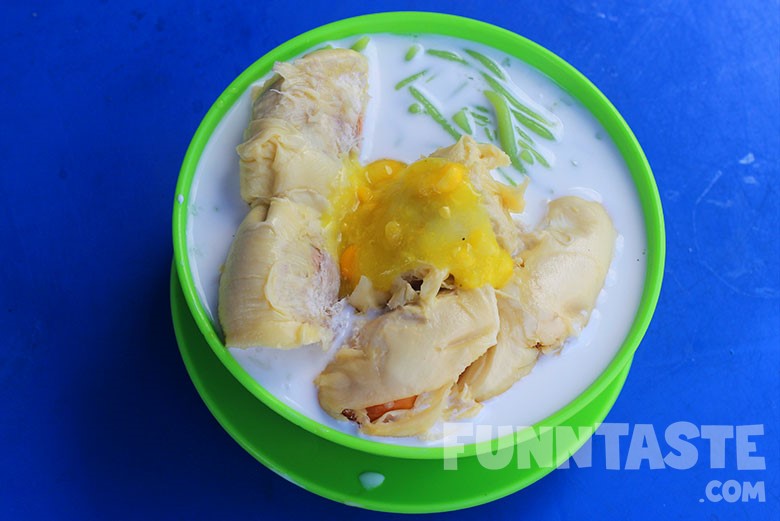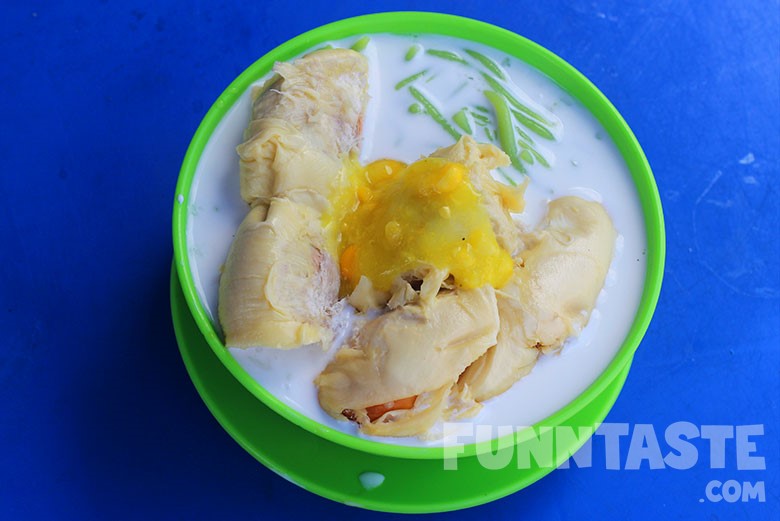 Durian Cendol (RM13)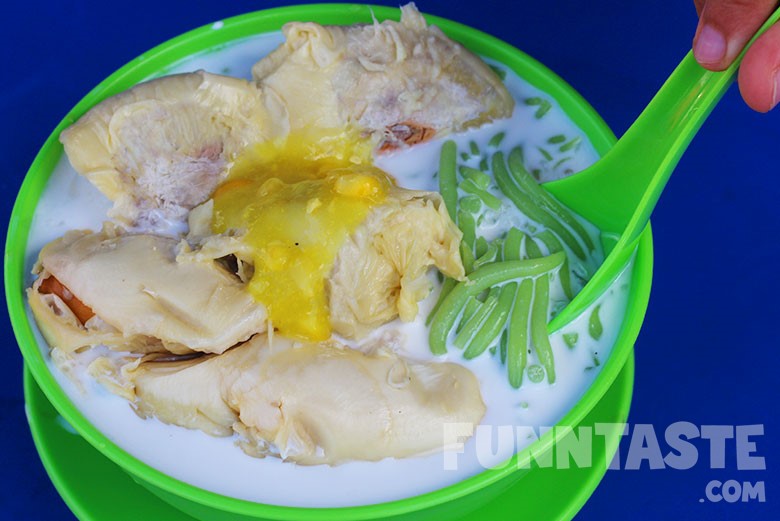 For RM13, you will get a huge bowl of cendol with 6 durian fruits. We were served durian kampung, the most common durians in the market which planted in a village. Although not as fleshier as Musang King or D24, the durian was quite flavoursome.  It had a slight bitter flavour to it but was quite sweet as well.
Taste wise, the durian cendol's ingredients were quite decent. The Gula Melaka used was authentic and sweet.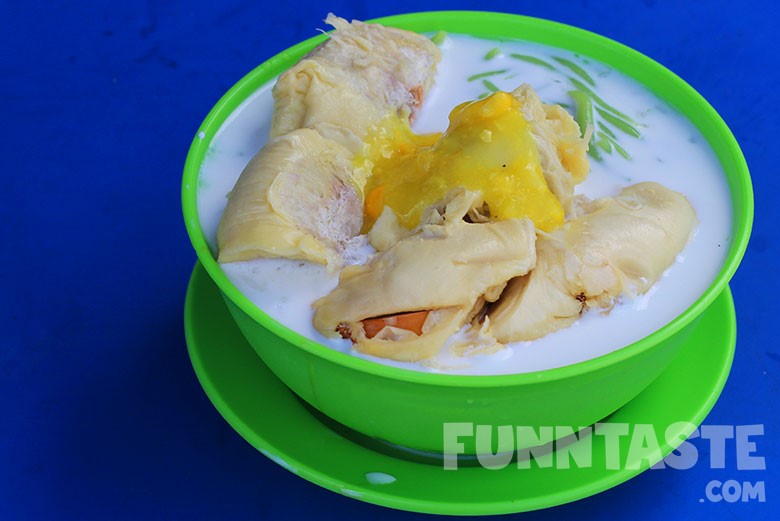 The infusion of durian certainly worked here, and while the star of the dish was certainly the durian fruits we found the coconut milk to be super tasty as well. Not too sure if our senses were flooded with the durian fruits, the coconut milk was creamy and the aroma  was so strong even the coconut milk tasted like durian infused.
Verdict
Durian Runtuh is certainly the place to go to if you are looking to try durian cendol for the first time. The portion size was certainly generous as the cendol was pretty big and there were 6 durian fruits, not bad for RM13.
Parking is an issue especially during after office hours, so be prepared to walk. For us, the durian cendol here is certainly worth the hassles. Needless to say, we will be dropping by Durian Runtuh pretty soon. Oh did we mention that this stall has a decent view of the Petronas Twin Tower?
More Info
Durian Runtuh
57, Lorong Raja Bot,
Chow Kit, 50300,
Kuala Lumpur
Cuisine: Malaysian
Operating Hours: 2.00PM – 3.00AM, Daily
Read also: 10 Durian Cendol In KL And Selangor You Need To Try In 2018