Food & Drinks
This Café In Damansara Makes The Craziest Waffle Burgers Ever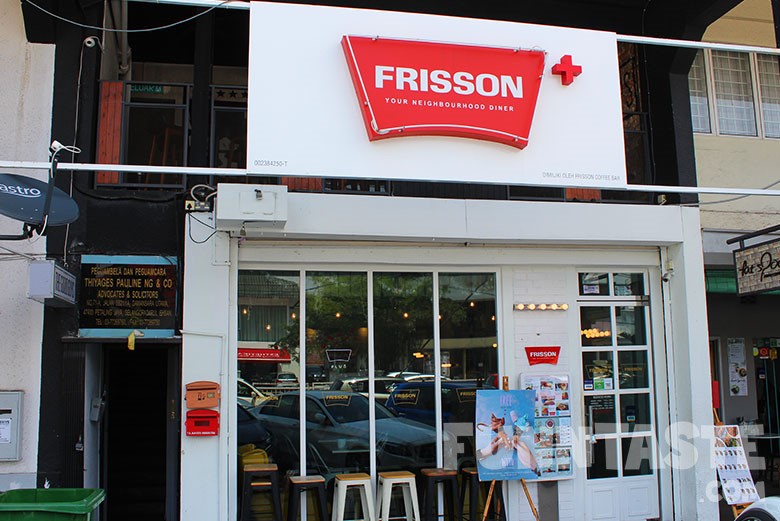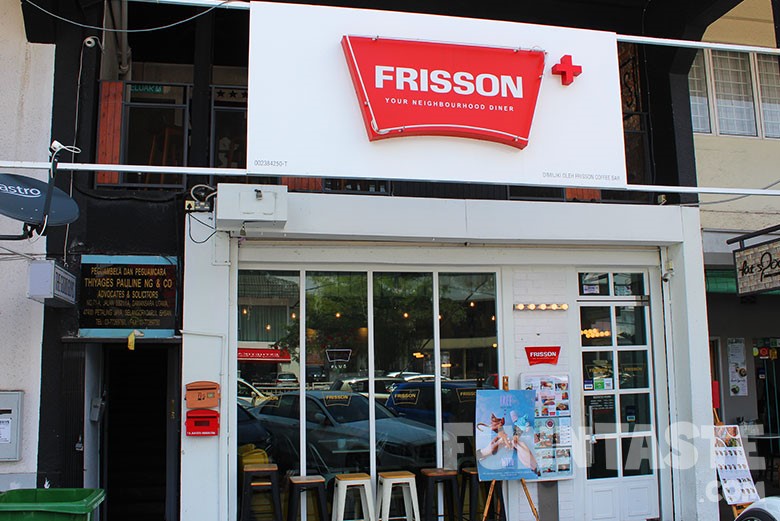 Though most café in the Klang Valley are known for their cosy and Instagram-worthy interior, Frisson at Damansara Utama in particular stands out with its bizarre food combination that will blow your mind. Take burgers for example. Instead of using regular buns, Frisson use waffles. Regardless what sorts of burger you opt for, you most likely will leave the café with a stuffed tummy as most of the burgers here are pretty hefty.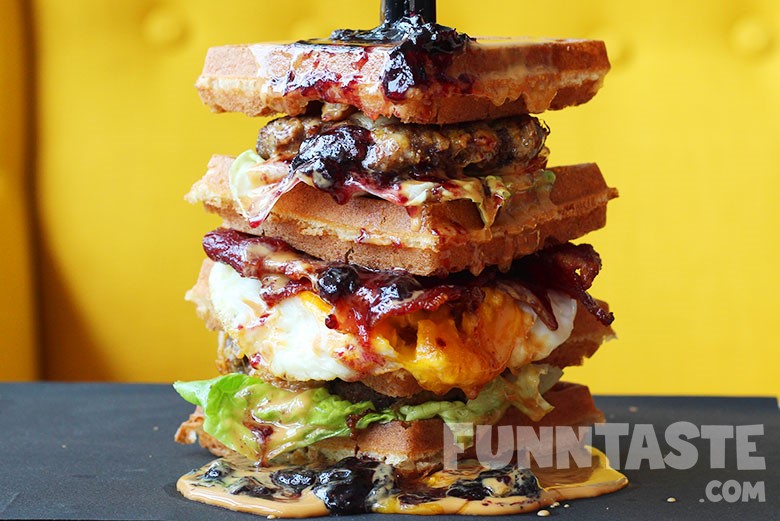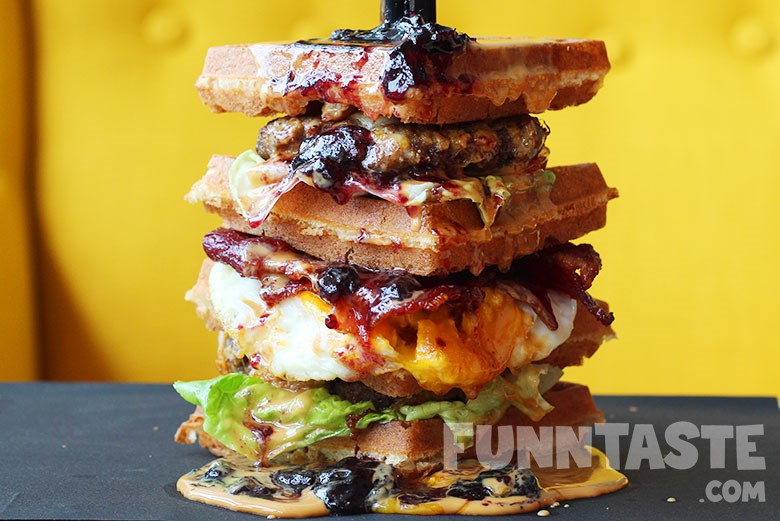 The most famous item in the menu is the Wessy Waffle Burger (RM28.90) which comes with a combination of sweet and savoury ingredients, namely beef patties, beef bacons, sunny side egg, lettuce, tomato slices. Lastly, the burger was loaded with peanut butter and jam.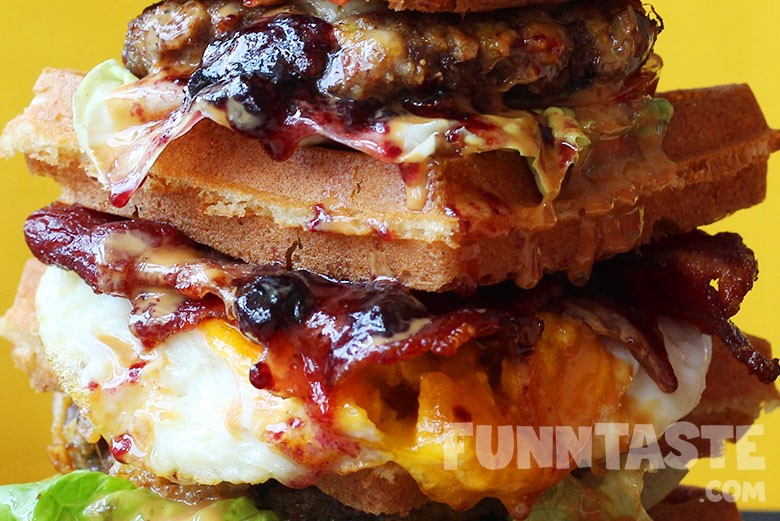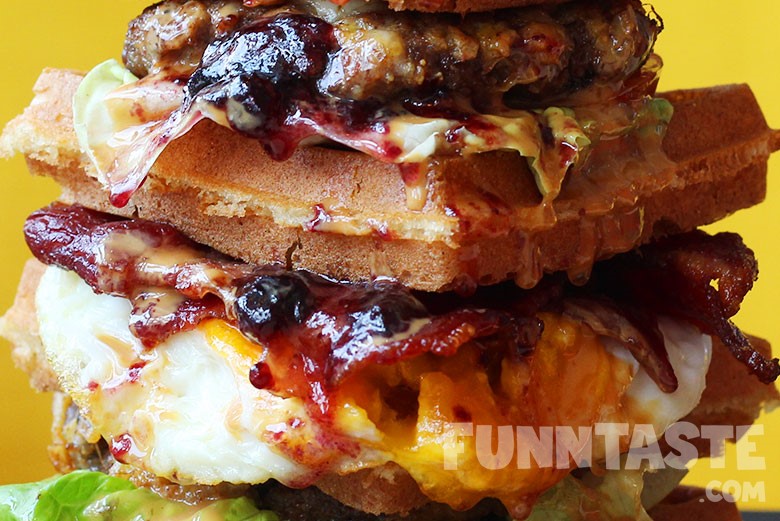 One of the key items that Frisson emphasises is that you will be able to taste the quality of their Australian beef patty when you take your first bite into their burger, which is fresh and never frozen. The main flavours of this dish certainly comes from the peanut butter which was thick and creamy but did not overpower the quality of the beef or other ingredients too much.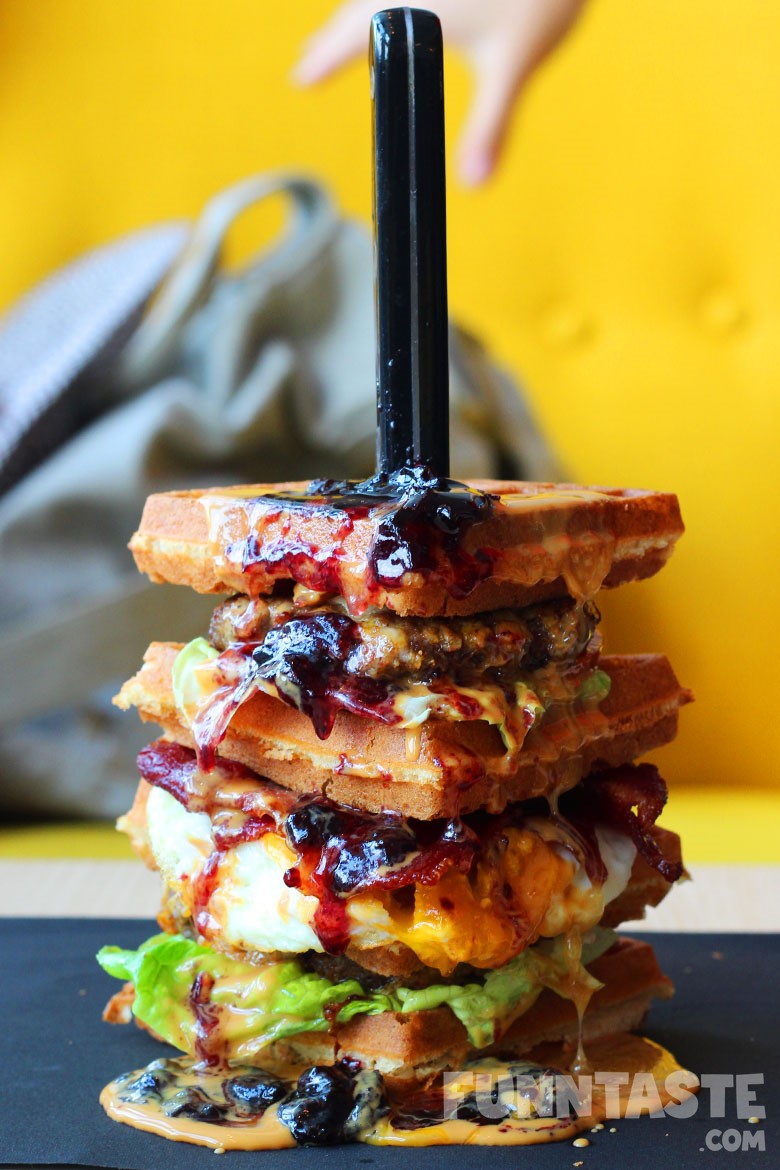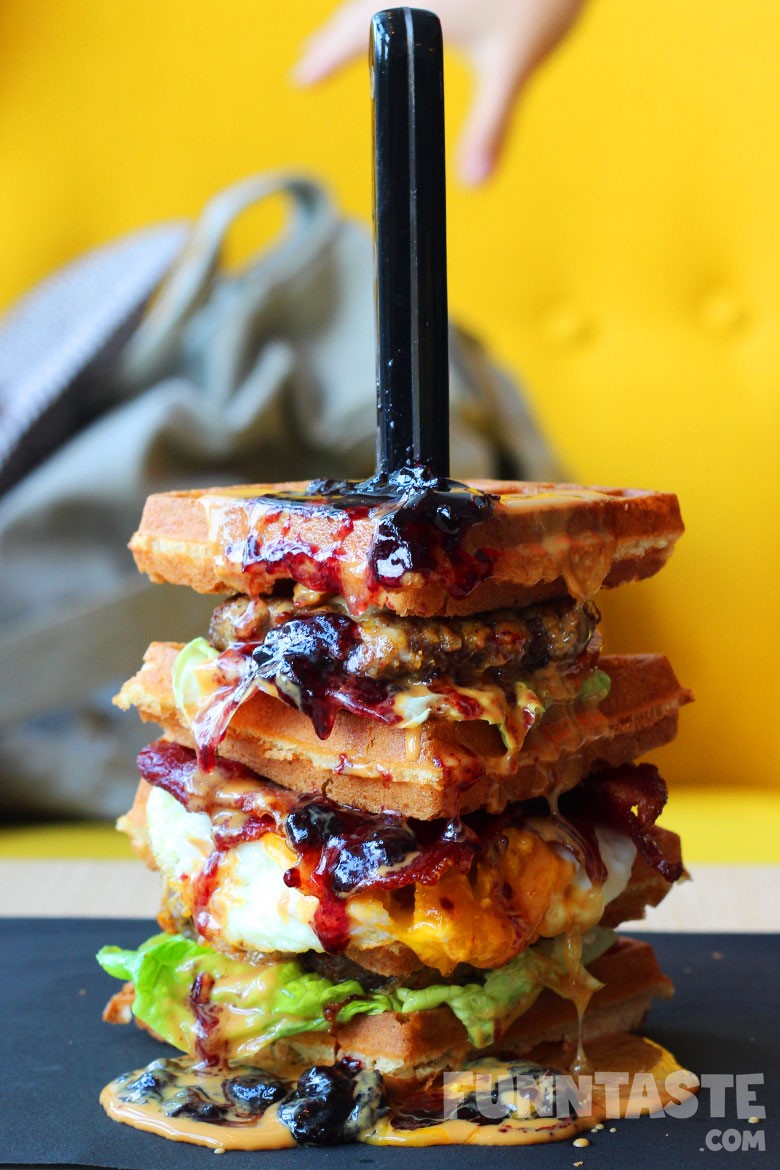 We suggest forget about being elegant to eat this dish with fork and knife. Be prepared for a messy affair and just dive into this burger with your bare hand.
On 23th March 2018, Frisson will be launching new Donut dishes in its menu and we sampled 3 of the potential best-sellers.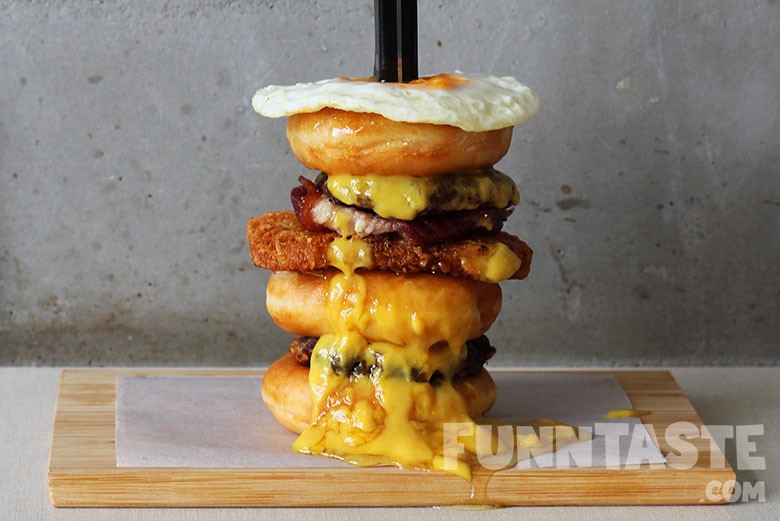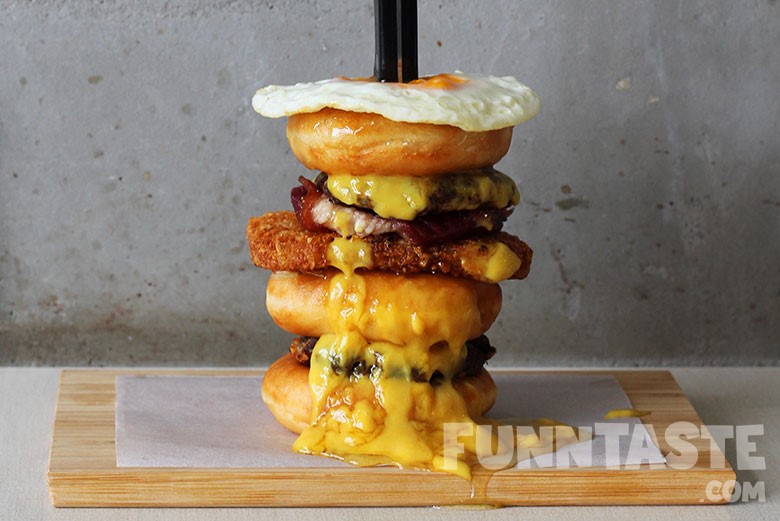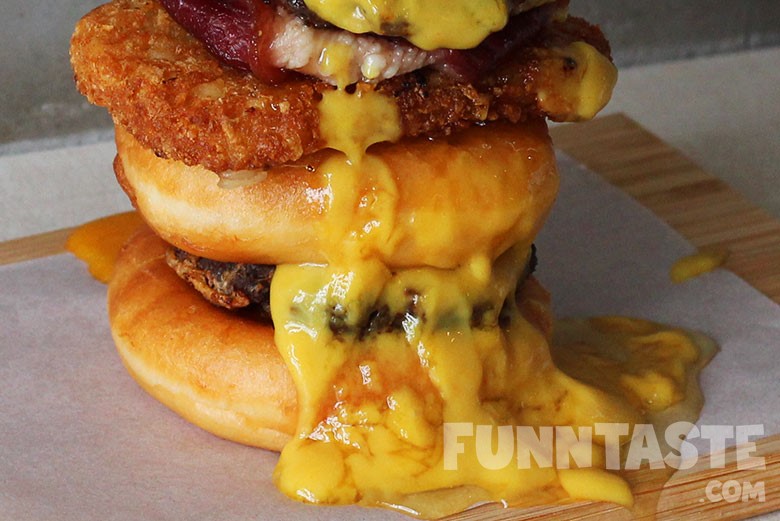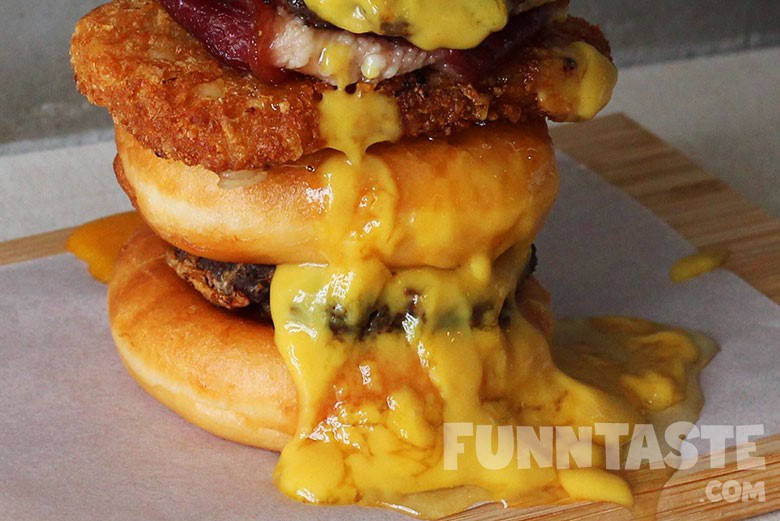 The Double Donut Ringmaster Burger (RM29.90) is a savoury dish and the donuts were stacked on one another with egg, bacons, and beef patties in between. All ingredients were fresh without a doubt, but we felt the Nutella Oreo Burger (RM27.90) tasted better.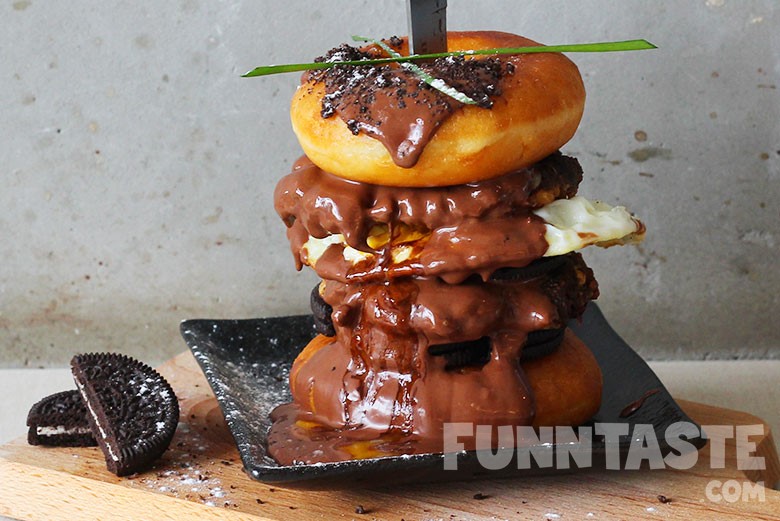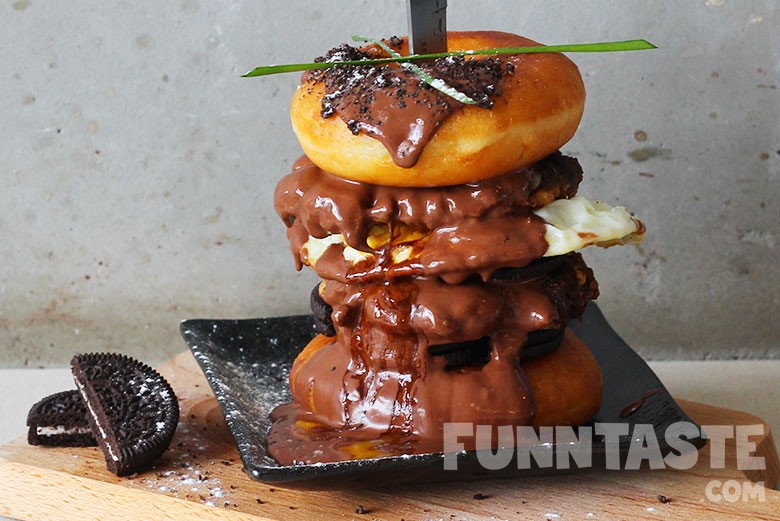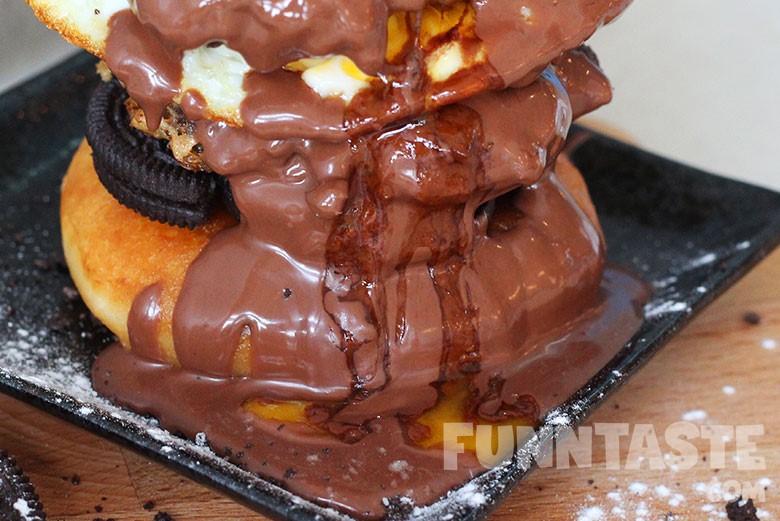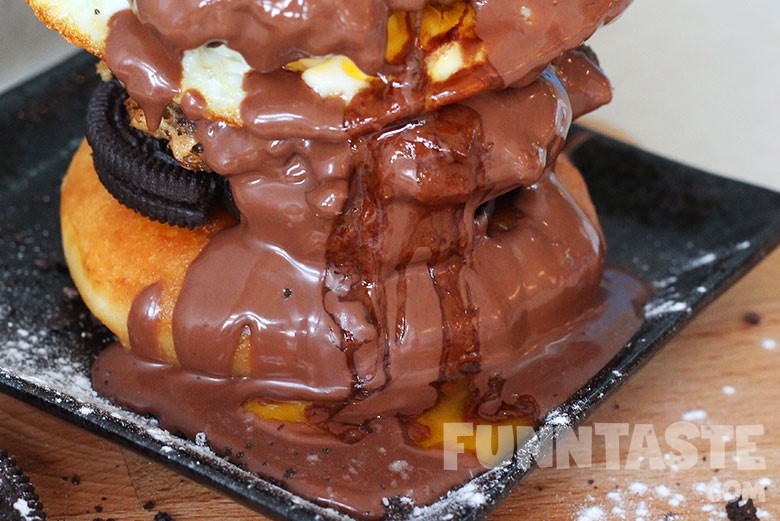 Since they were using Krispy Kreme donut, there was not much to shout out about the donut. But what we enjoyed the Nutella Burger most was the right combination of sweet and savoury. Not only the whole dish does not feel greasy nor sinful considering the generous amount of Nutella was used, the balance of the flavours was interesting.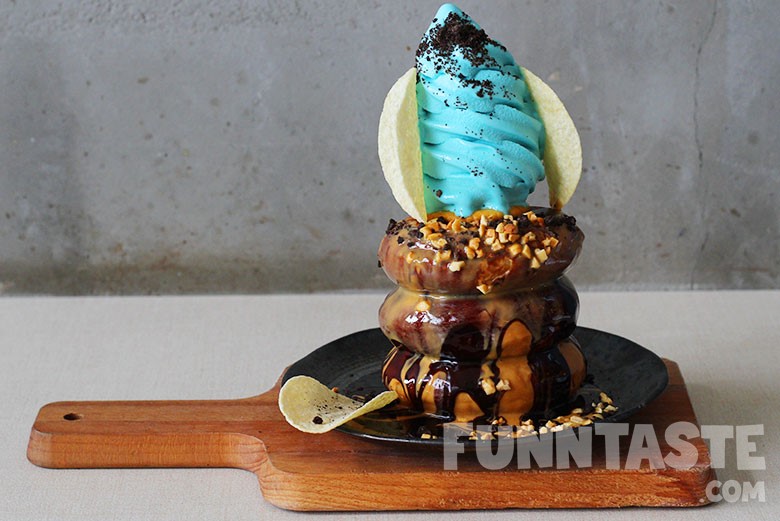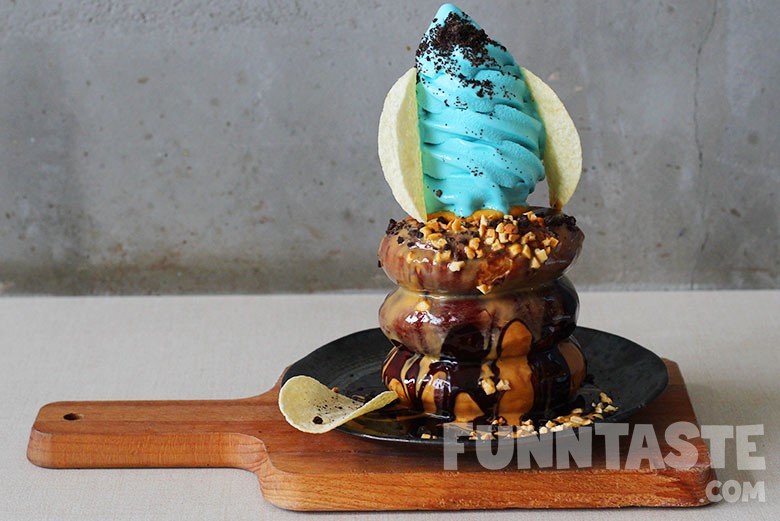 Next up, the sea salt flavoured soft serve donut which beautifully named as Luscious Surprise (RM22.90) was one hell of a stunning dish. It was aesthetically pleasing and we were told that the sea salt soft serve is inspired by an ice cream parlour from Sydney Australia. Taste wise, it was indeed strange, we certainly not used to something salty to be in icy cold form.
Verdict
After dining here it is clearly to see why Frisson has been successful throughout the years. Service was top notch and the staffs were all Malaysians who are well trained and knowledgeable in their food items.
The food here is NOT gimmicky but creative and well thought-out. The outlet is beautifully designed and also their angel wings wall painting will make up interesting Instagram pictures.
More Info
Frisson Coffee Bar
71-G Jalan SS 21/1A,
Damansara Utama,
47400 Petaling Jaya.
Cuisine: Western
Operating Hours: 11.00AM – 10.30PM, closed Tuesday
Read also: Forêt Blanc Patisserie @ Petaling Utama Avenue, Petaling Jaya