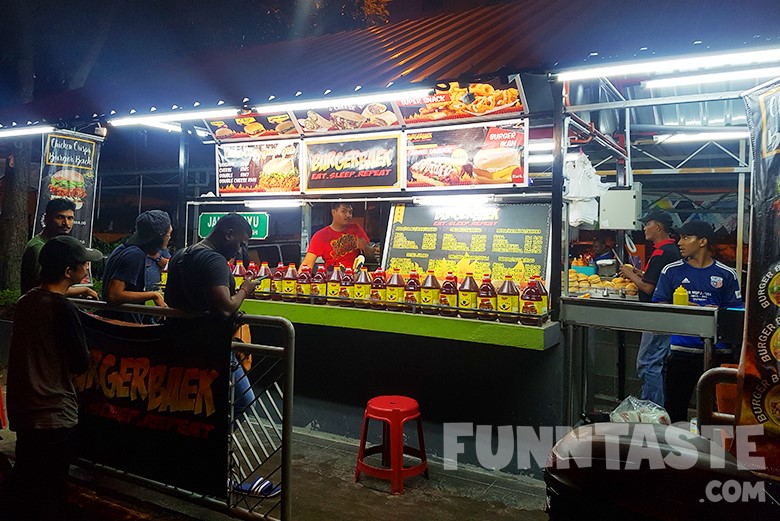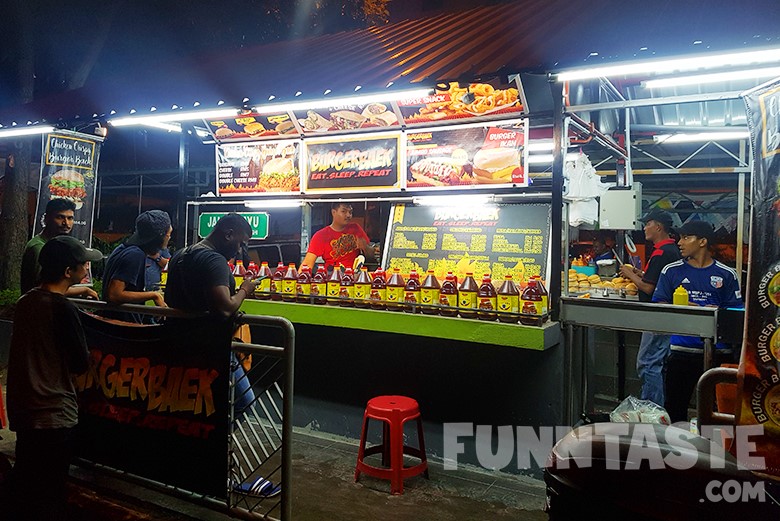 The rise of roadside burger stalls over the years is a good thing because it offers more inexpensive yet tasty options for us working class folks. Famed for their signature crispy burger, Burger Baek is probably the most inexpensive yet delicious burger stalls in Bandar Sunway.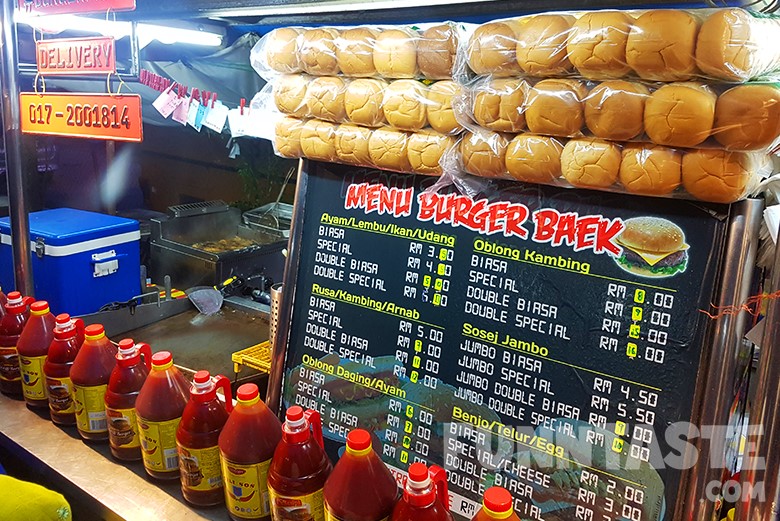 While the founders of Burger Baek started selling burgers 15 years ago, they only recently introduce their signature Crispy Chicken Burger Baek which made them super popular in a matter of months. From what we saw, customers came flooding in and people are willing to wait an hour just to get a taste of the popular Crispy Chicken Burger Baek.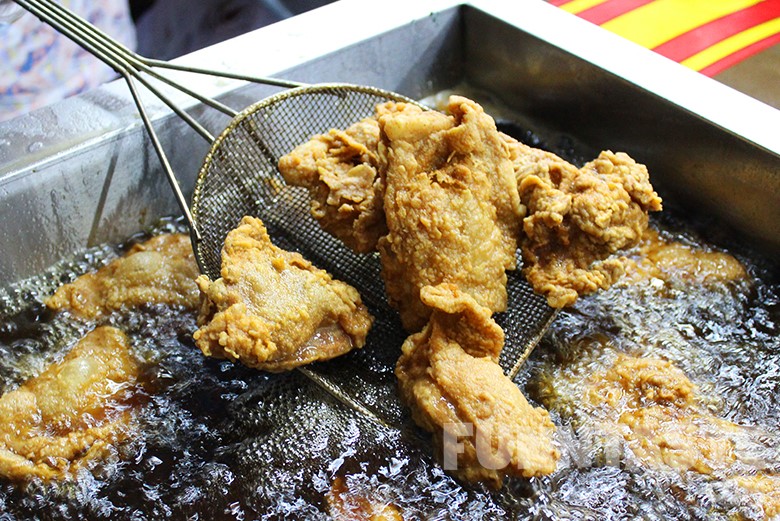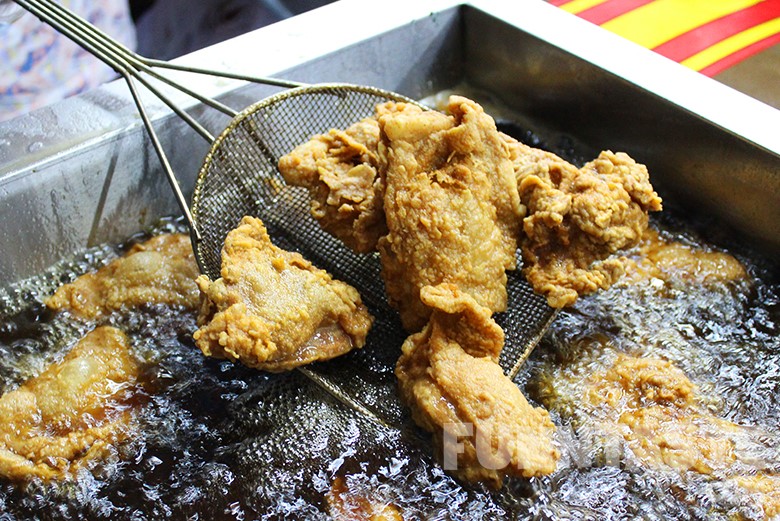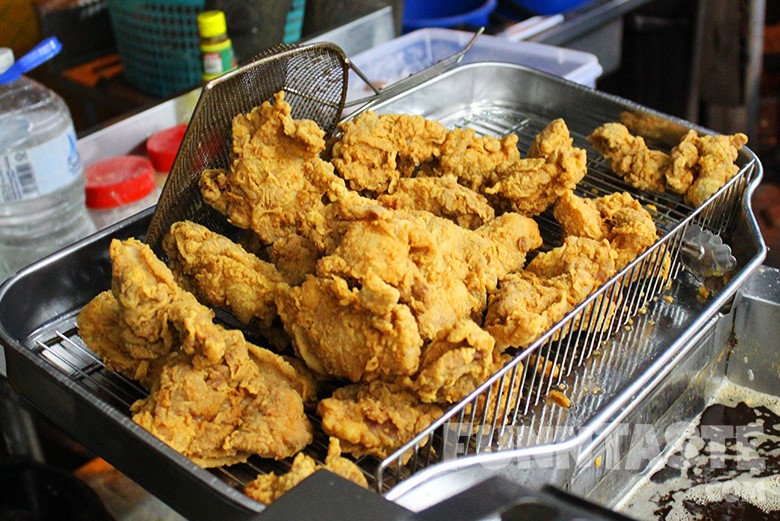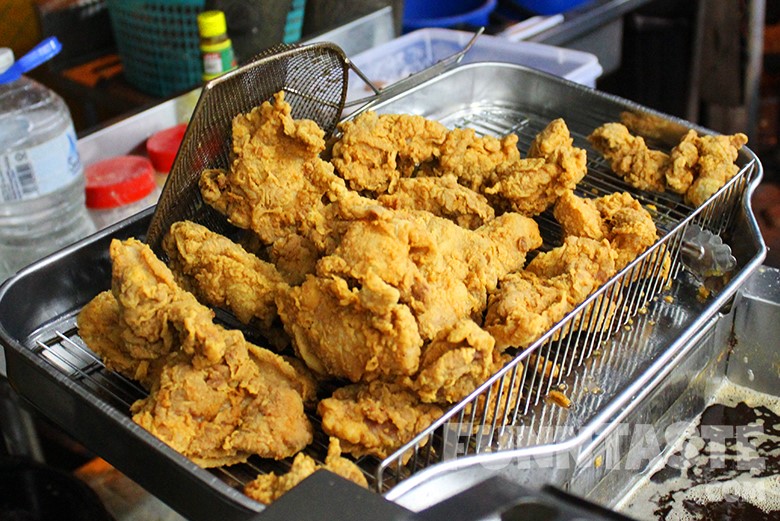 The Crispy Chicken Burger Baek is basically fried boneless chicken thigh topped with cheese sauce, mayo and chilli sauce. For some reason, their homemade BBQ sauce is provided in a separate packet. Double crispy chicken patty cost an additional RM3 while add on cheese cost only RM1.
The ordering process is simple. First you tell the abang your order and name, next you wait for your name to be called out once your burger is done.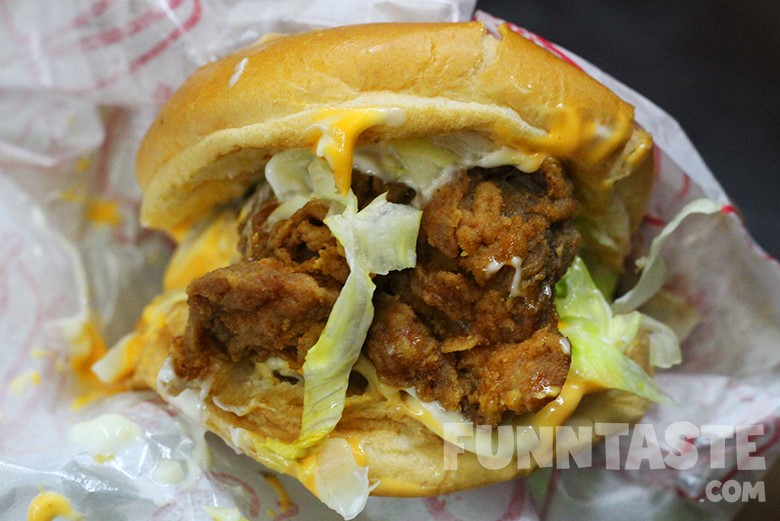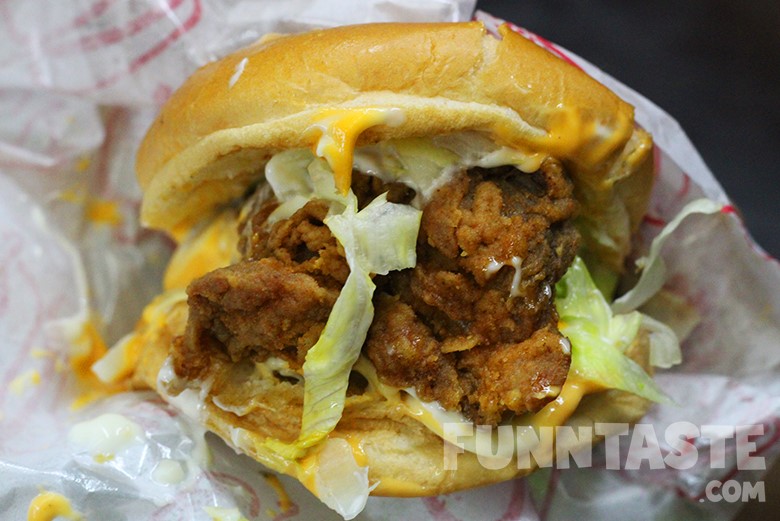 We had the Double Crispy Chicken Burger Baek Cheese (RM8) and it was freaking delicious. The fried chicken quite crispy, juicy and tender on the inside, it matched well with the soft buns and sauces. If you opt for Double you'll realize the patties are super thick.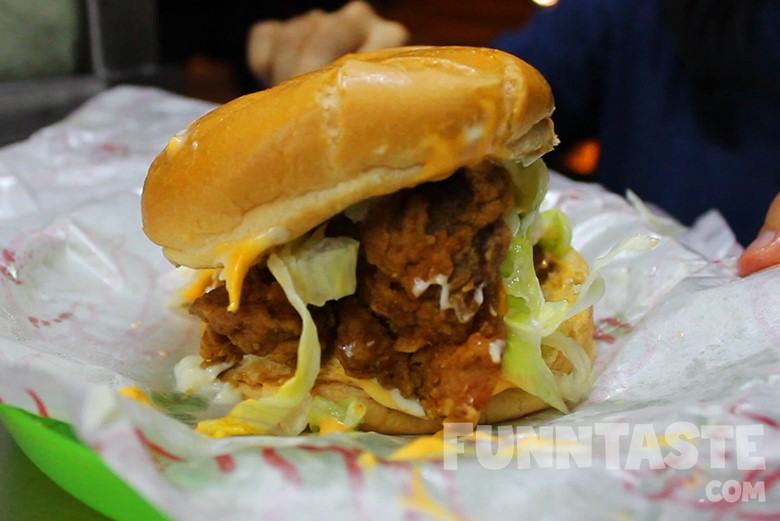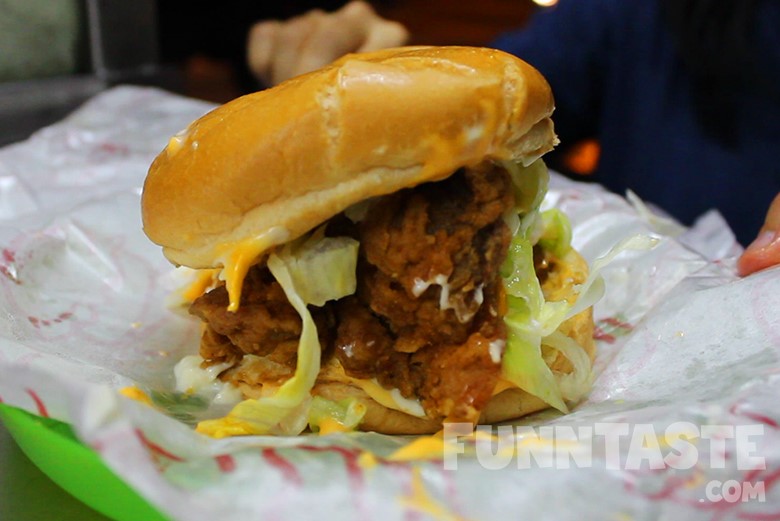 In our humble opinion, it tastes way better than KFC's Zinger Burger and much cheaper too. The homemade BBQ sauce was certainly unique and had distinctive homemade flavours. They added just the right amount of sauces which did not over shadow the fried chicken taste.
Verdict
Overall Burger Baek is a hidden gem for folks living in Petaling Jaya. The Crispy Chicken Burger Baek is cheap and delicious. The fried chicken here is among one of the crispest, well-seasoned and tastiest in the Klang Valley.
Seeing how each burger would cost you RM4 only, we don't see why you shouldn't give Burger Baek a try.
More Info 
Burger Baek
Jalan PJS 8/14, Bandar Sunway,
46150 Petaling Jaya, Selangor
Cuisine: Malay
Operating Hours: 7PM – 3AM, Daily