Food & Drinks
10 New Bubble Tea Spots In KL & PJ That's Not Chatime Or Tealive
The bubble milk tea trend has been ongoing ever since Chatime made its mark in Malaysia. As time goes by, we've been pretty familiar with not just 'that' one brand but many more.
With that being said, we have curated a list of places where you can get your bubble milk tea fix. So, don't forget to bookmark this page ?
1. The Alley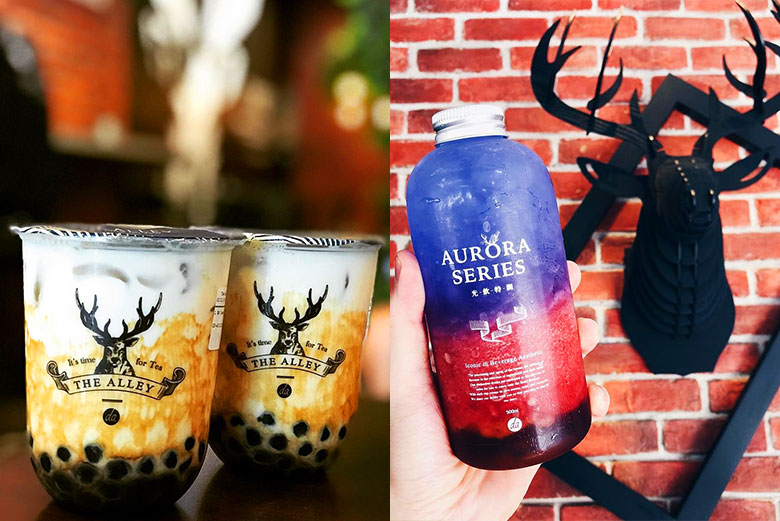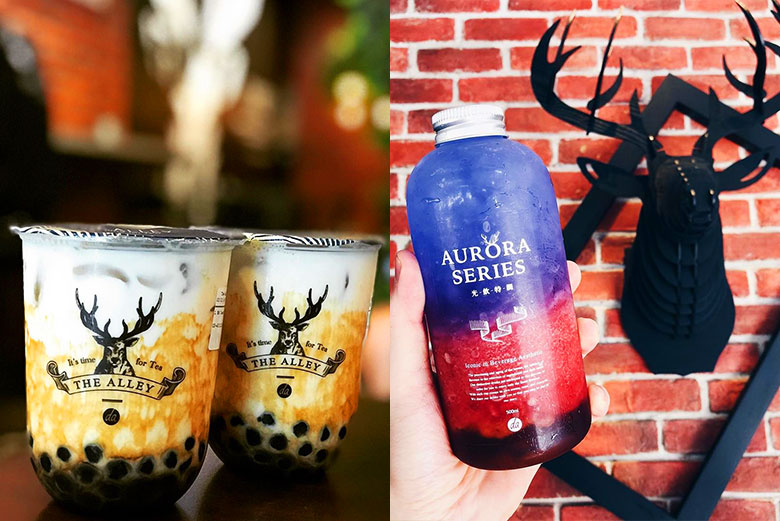 With around 20 stores nationwide, The Alley is known for their aesthetic packaging that stands out than the rest. The brand prides themselves with making their own sugar cane syrup and homemade tapioca balls. Every beverage of theirs comes with the right balance of sweetness that isn't too overpowering. Which leads us to let you know that their best seller Brown Sugar Milk Deerioca is to die for!
Opening Hours: 11.00AM to 1.00AM, Daily
Address: 126-G-3A, 126 Metro Genting Kelang, Jalan Genting Kelang, 53300, Wilayah Persekutuan Kuala Lumpur
Full list of locations, click here.
2. Cojiitii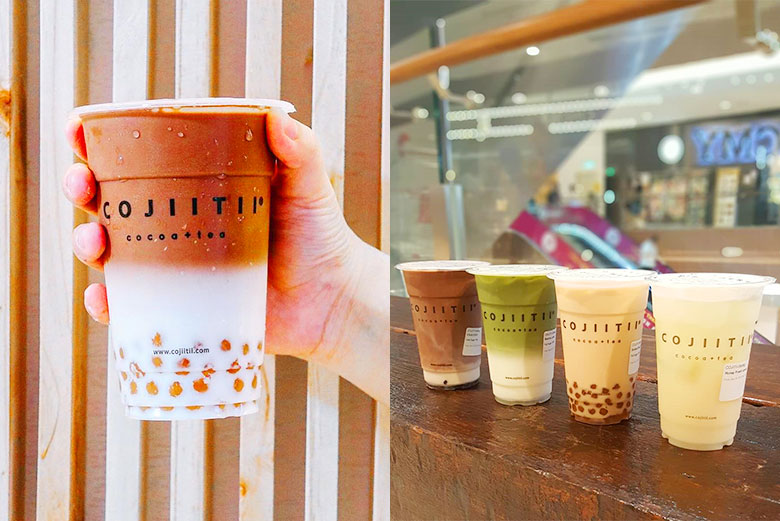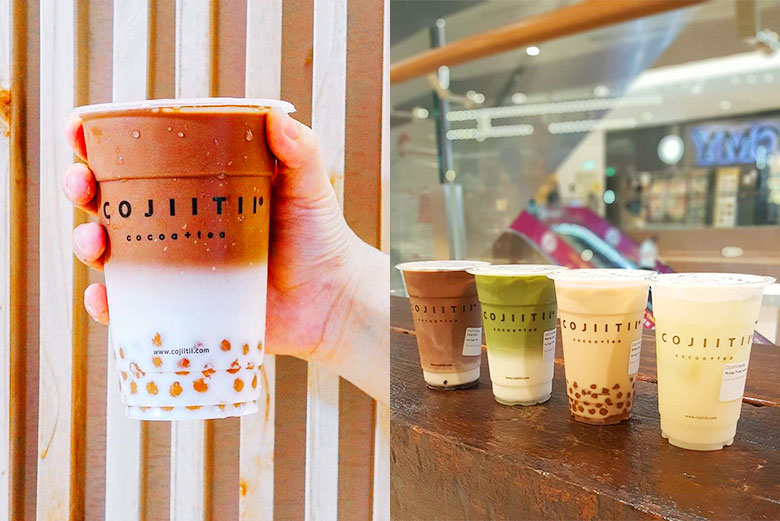 Setting themselves apart from the rest, Cojiitii is known for their signature Cheese Milk Tea. What's special about this beverage is that you'd come across a layer of salted cheesecake-like cream atop of the freshly brewed tea. Which is surely to melt in your mouth just like how a cheesecake would.
Opening Hours: 10.00AM to 10.00PM, Daily
Address: The Starling Mall, Lot K-F-101, Level 1 No, 6, Jalan SS 21/37, Damansara Utama, 47400 Petaling Jaya
3. Moojicha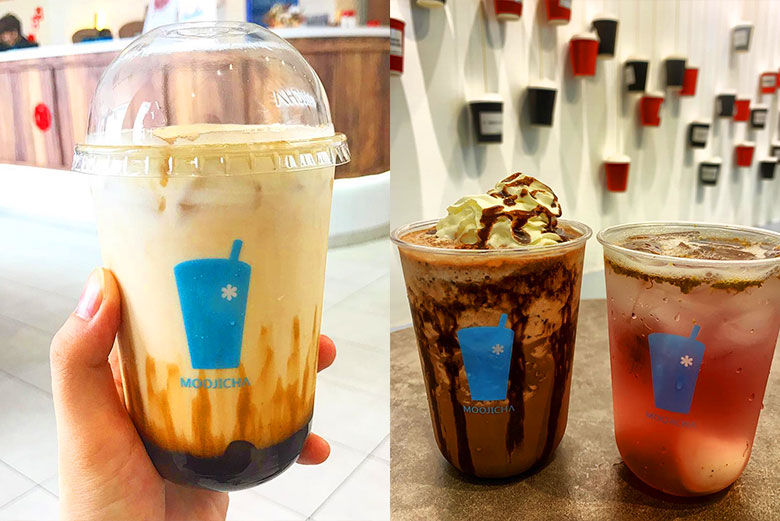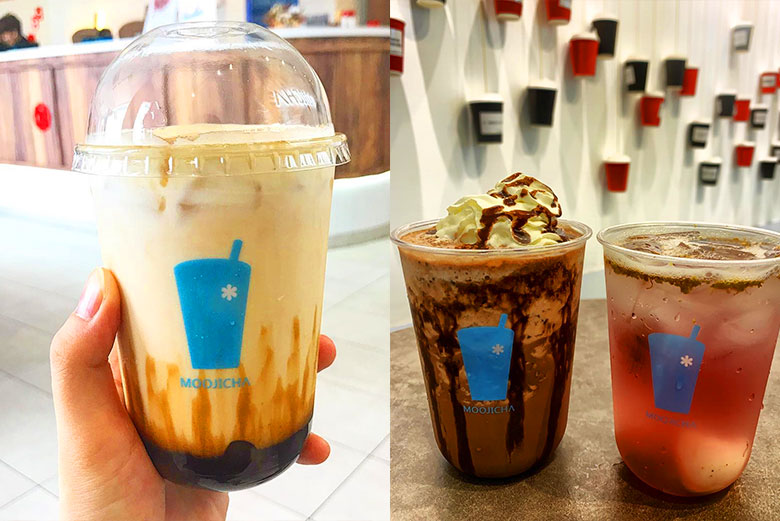 Ever since it got launched, Moojicha has come up with several different beverage series that makes them stand out. What makes a bubble milk tea better, is certainly the funky names each beverage is given. From Margarita Cactus, Unicorn Latte and now their latest refinery: Kao Ne Ne which is basically torched black sugar bubble milk tea. Another thing that sets them apart from the rest is that their pearls are actually made out of handmade white crystal bubbles instead of the usual black pearls.
Opening Hours: 12.00PM to 12.00AM: Mondays to Thursdays, 12.00PM to 12.30PM: Fridays, 11.00AM to 12.30AM: Saturdays-Sundays
Address: 103A-1, Jalan Dataran Cheras 5, Dataran Perniagaan Cheras, 43200 Cheras, Selangor
4. Tiger Sugar Malaysia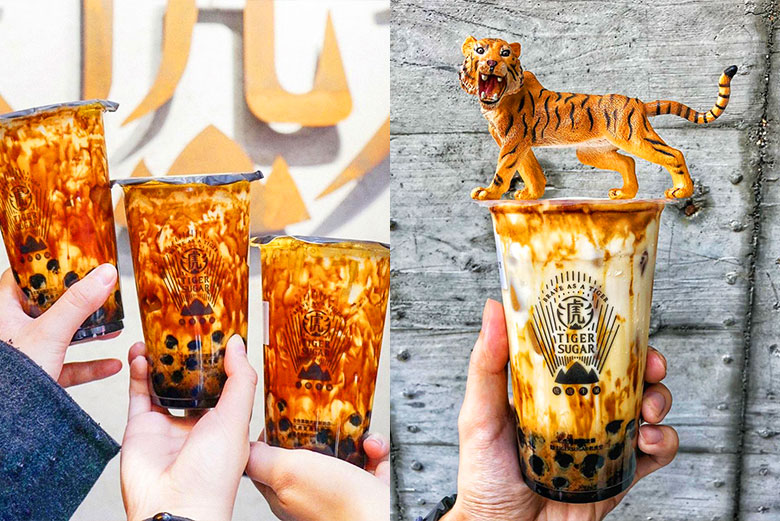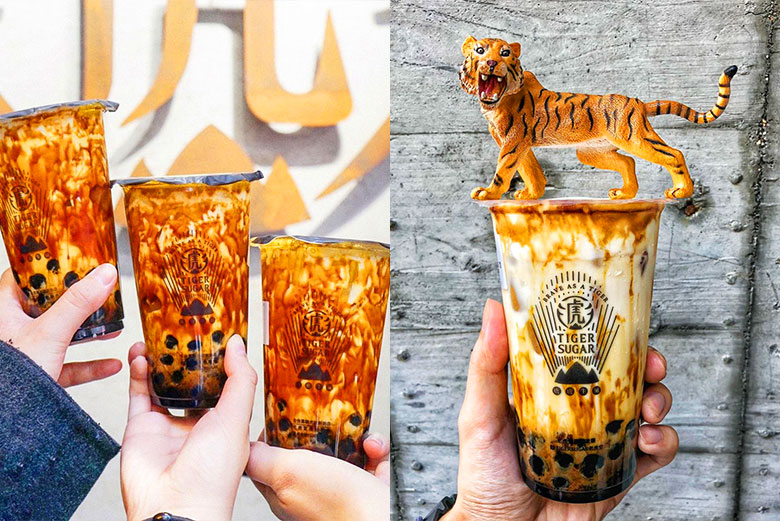 If you have passed by the brand's outlet at anytime of the day, pretty sure you have witnessed a long queue at sight. Although similar with other brands, Tiger Sugar's signature beverage is called Tiger Drink. Just like its name, the unique brown sugar milk drink resembles the tiger stripes by the looks of it. Something for you to try out in this heaty Malaysian weather.
Opening Hours: 10.00AM to 10.00PM, Daily
Address: Sunway Pyramid, Lot LG1.022, Bandar Sunway, 47500 Subang Jaya
5. Tea Three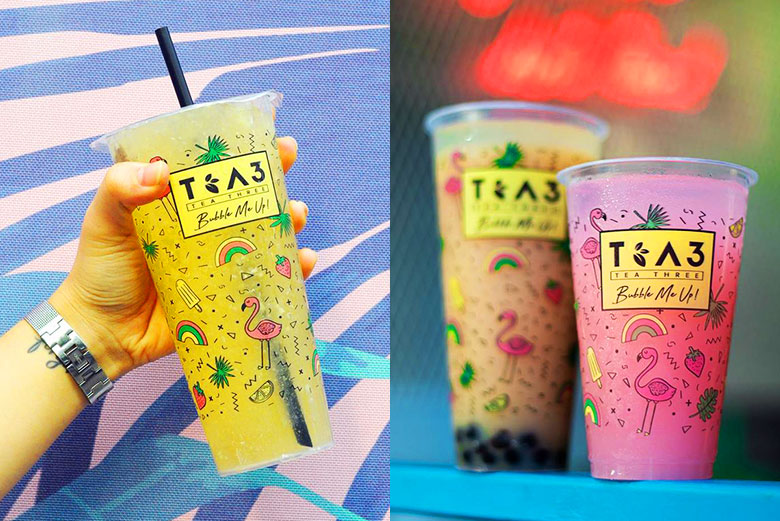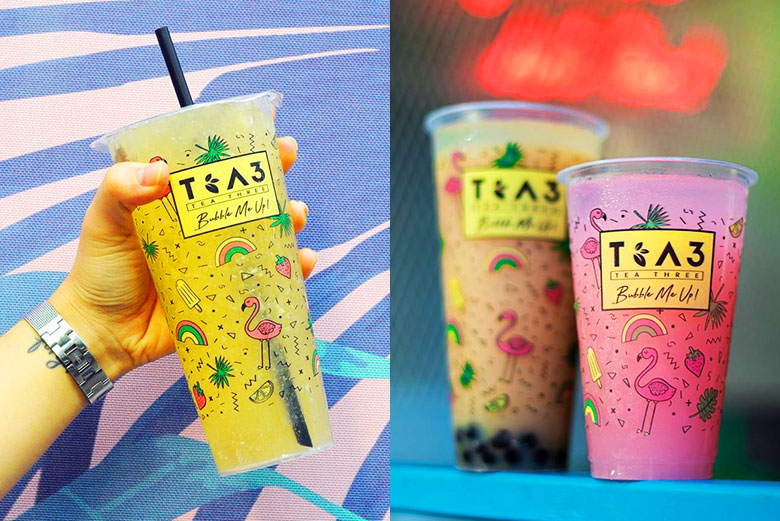 Tea Three comes with three forms: Heal-Tea (healthy), Beau-Tea (beauty) and Tast-Tea (tasty). With creative and distinctive seasonal flavours, be sure to enjoy a handcrafted milk teas made on a daily basis with fresh ingredients imported from Taiwan. With keeping in mind of the importance of its patrons health, Tea Three provides a variety of healthy ingredients for an enhanced taste and value. Healthy and sweet? The perfect combo we all need!
Opening Hours: 12.00PM to 8.00PM: Mondays to Thursdays, 1.00PM to 11.00PM: Fridays, 4.00PM to 12.00AM: Saturdays, closed on Sundays
Address: K-G-01 & 02 Soho KL, Solaris Mont Kiara, No.2 Jalan Solaris, Kuala Lumpur
6. Zododo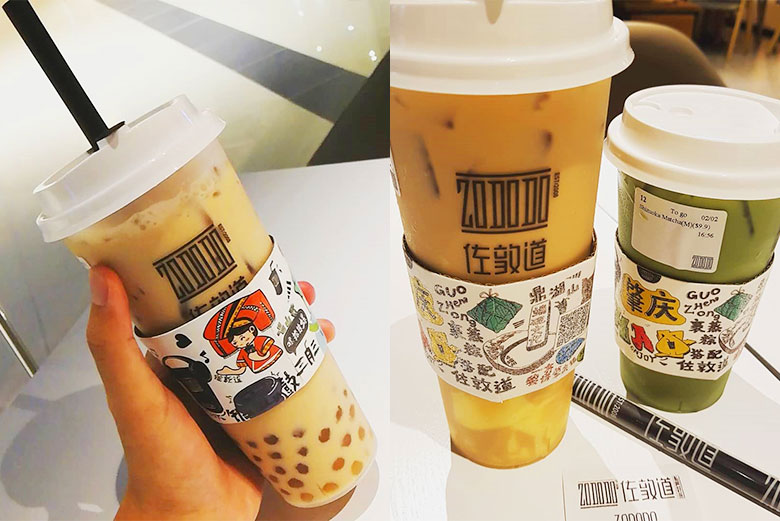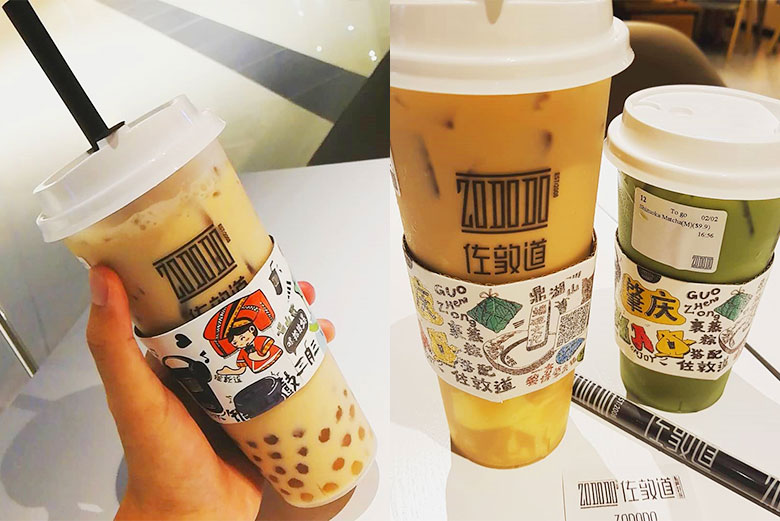 From Guangdong, China, Zododo made its way to Malaysia surprising us with a different milk tea flavour. Their hit Cheese Milk Tea is varies them from the other brands as that is their in-house specialty. Besides the signature beverage, there are other flavours that you'd find unusual in the bubble milk tea scene: Avocado, Kumquat and Cheese Jasmine. Sounds intriguing enough for us to try.
Opening Hours: 10.00AM to 10.00PM, Daily
Address: EkoCheras Mall, No 693, Batu, 5, Jalan Cheras, 56000 Kuala Lumpur
7. Yumcha Tea Bar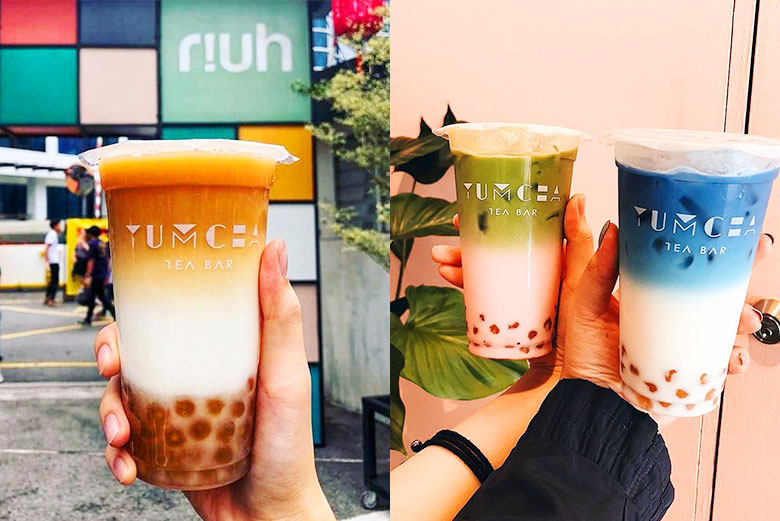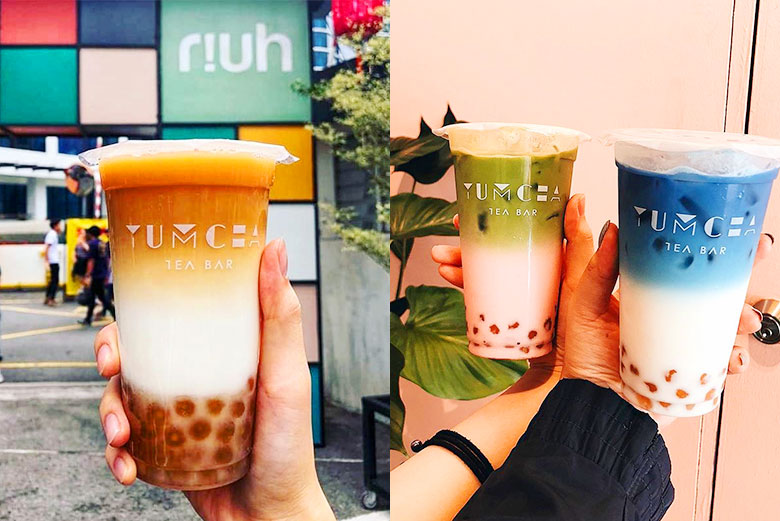 If you are an often bubble milk tea drinker but also a health freak, then Yumcha got you covered with the latter. Out of the many bubble milk tea brands out there, Yumcha is one of the many brands that incorporates local flavour delights into their beverages. Be gone with artificial colorings or sugar, the brand uses real black sugar and Gula Melaka in crafting their drinks!
Opening Hours: 10.00AM to 9.00PM, Daily
Address: 39, Jalan PJS 11/9, Bandar Sunway, Petaling Jaya
8. Cha Wan Jia Tea Bubble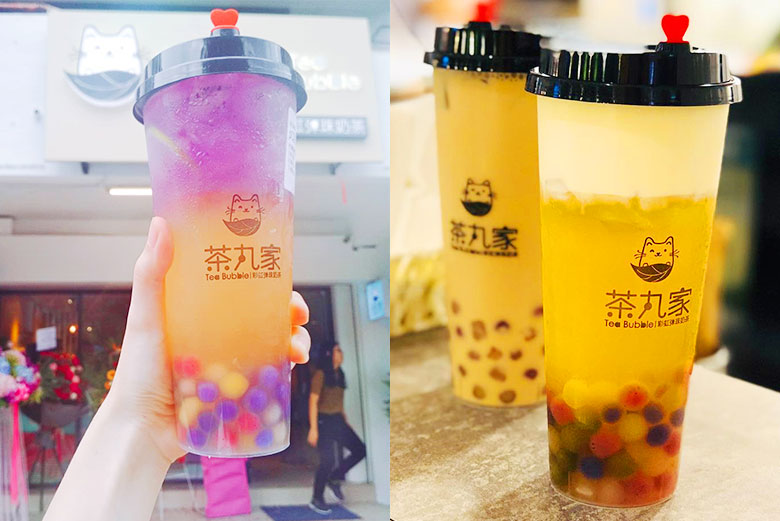 Cha Wan Jia Tea Bubble serves up coloured boba pearls with different flavours incorporated. There's the Dragon Fruit Pearl, Rainbow Pearls and also Pink Sakura pearls that was inspired by the spring cherry blossom season in Japan. Pick your choice of boba pearls and enjoy the beverage in its cute cup, that comes with a cute heart-shaped cap. Certainly an insta-worthy shot!
Opening Hours: 11.30AM to 12.00AM, Daily
Address: 34, Jalan SS 15/8, SS 15, 47500 Subang Jaya, Selangor
9. Koi Thé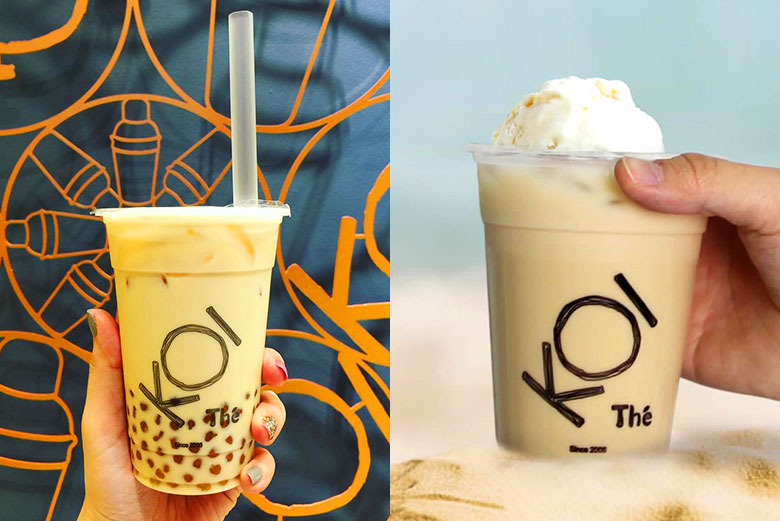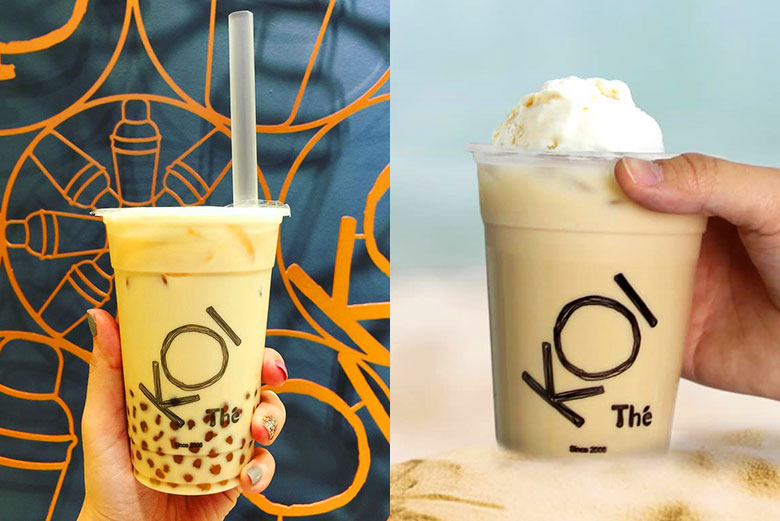 More commonly known as KOI, the beverage company was established in Taichung, Taiwan in 2006. The company has expanded to other countries in Asia, such as Indonesia, Vietnam, Thailand, Hong Kong, China, and Japan. Most known for its Golden Bubble Milk Tea, KOI also has other flavours including Ice Cream Tea, Grass Jelly Milk Tea and more.
Opening Hours: 10.00AM to 10.00PM, Daily
Address: Sunway Pyramid, Lot LG2.125, Lower Ground 2, Blue Atrium, 3, Jalan PJS 11/15, Bandar Sunway, 47500 Petaling Jaya
Full list of locations, click here.
10. Muyoo Malaysia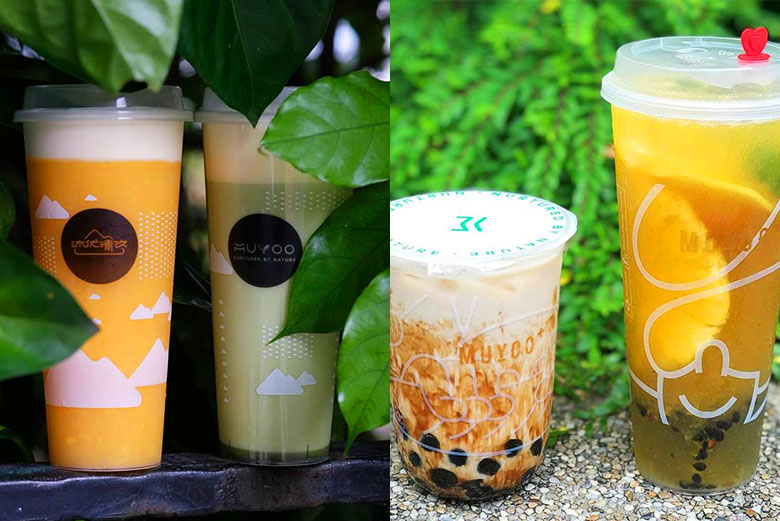 We are all aware that bubble milk tea comes from Taiwan, but hey, why go all the way there when we can create a tasty one locally, as well. Being a homegrown brand, you'd think that they'd limit themselves to certain flavours…and names. But that certainly does not stop Muyoo's love for everything dirty. With names such as Strawberry Dirty Drink and Brown Sugar Dirty Drink, it definitely does make us think of fancy cocktails from the bar!
Opening Hours: 10.00AM to 10.00PM, Daily
Address: F-07 Level 1, Eko Cheras Mall, Taman Mutiara Barat, Kuala Lumpur
Feature Image Credit: @jaydenn.w_, @tigersugarmsia, @yumcha.my Instagram