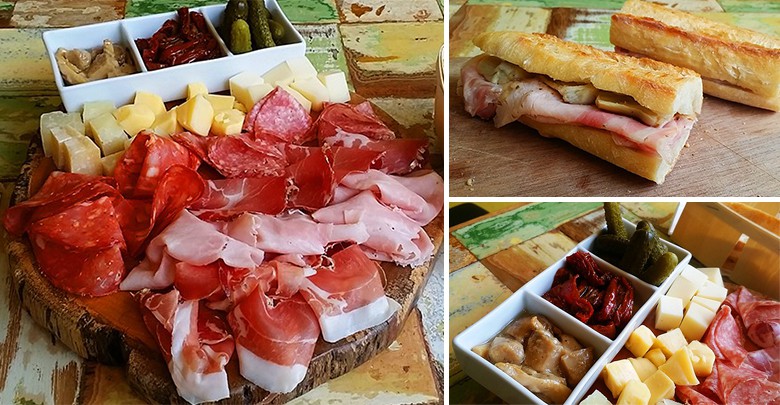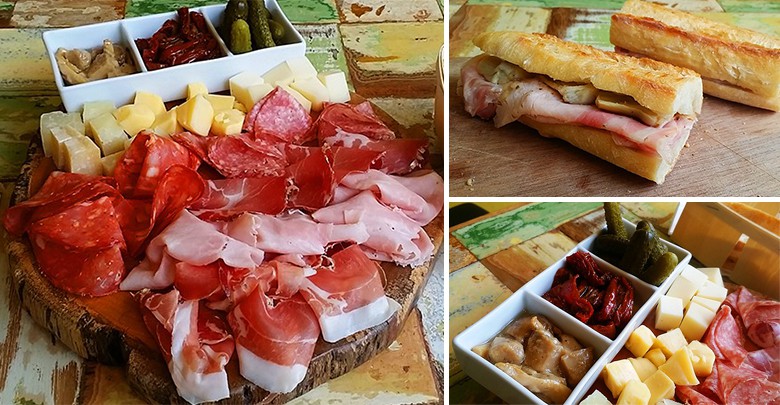 Tucked away at the street of Jalan Ceylon, Bottega Mediterranea recreates a classic Italian deli store in a setting that is artful and modern. Their decor and wall art somehow reminds us of the simple joy of dining at streets in Italy.
There is so much more to Italy than pizza and pasta. In Bottega Mediterranea, diners can expect to taste some of the greatest Italian delicacy such as charcuterie platter, Italian cold-cut sandwiches, hot sandwiches, coffee, and more.
On top of that, Bottega Mediterranea also supply cured meat, wine, uniquely Italian ingredients such as pasta and olive oil which imported from all over the Italian Peninsula to hotels and restaurants in KL, Penang, and Ipoh.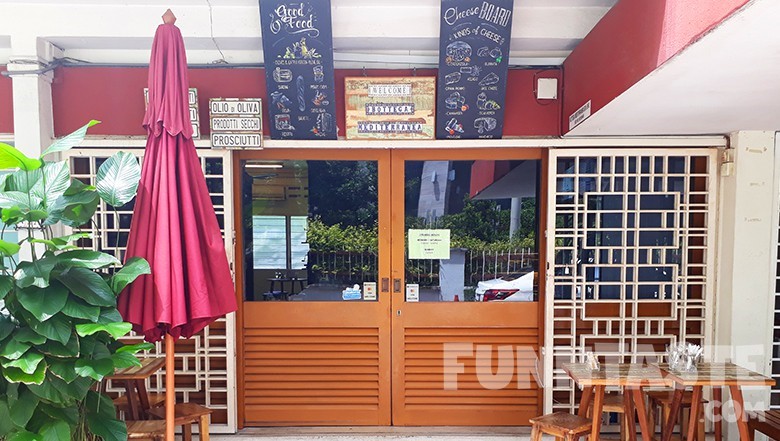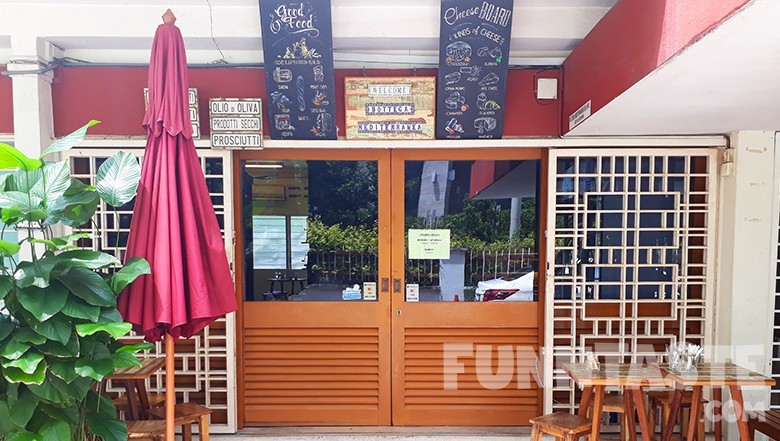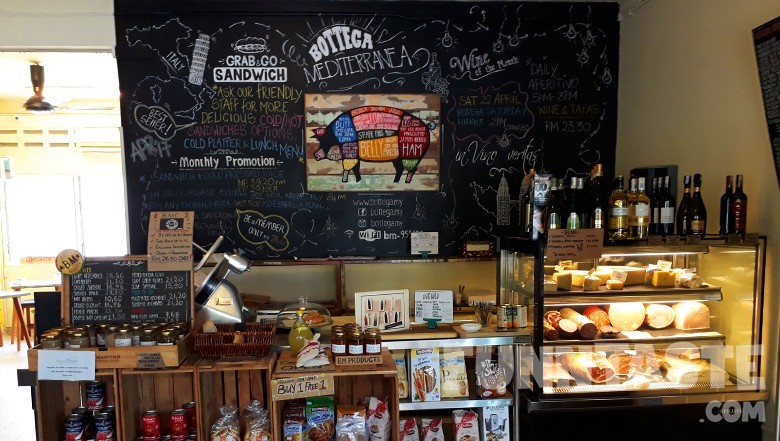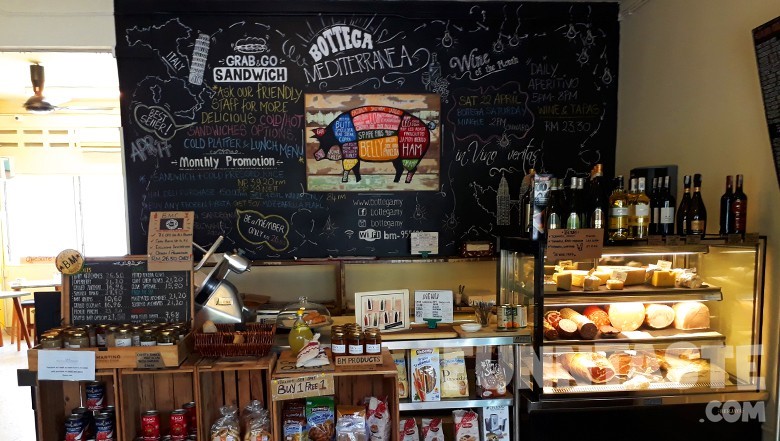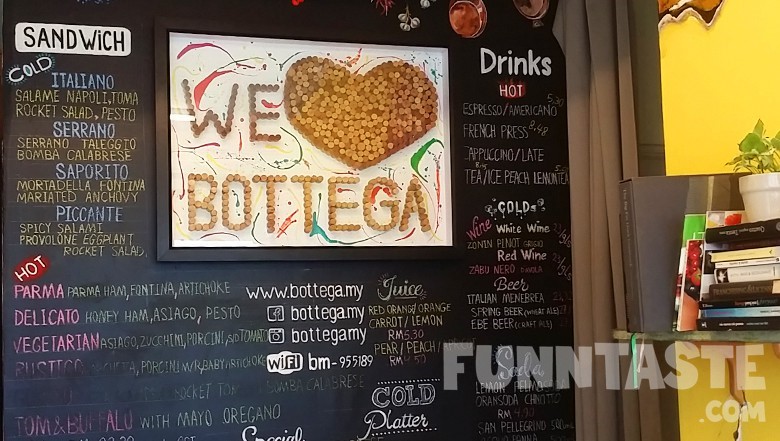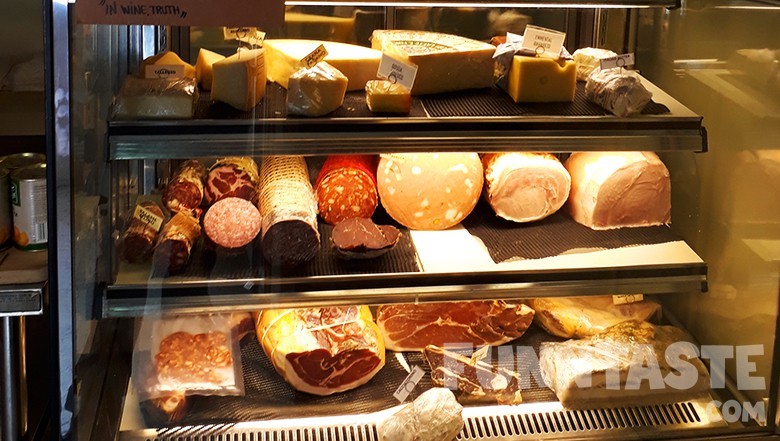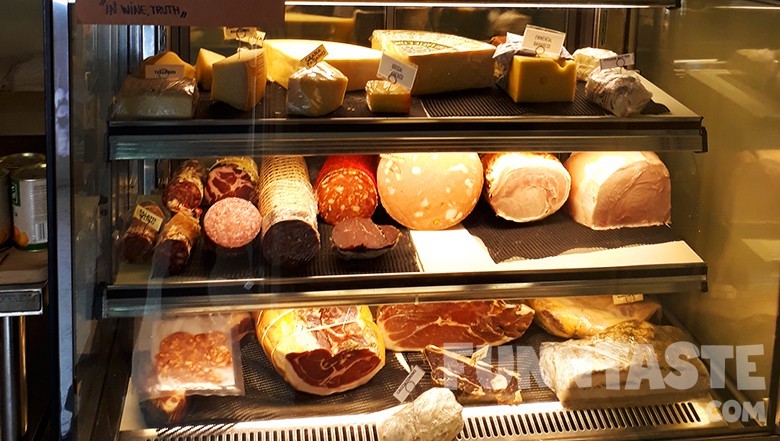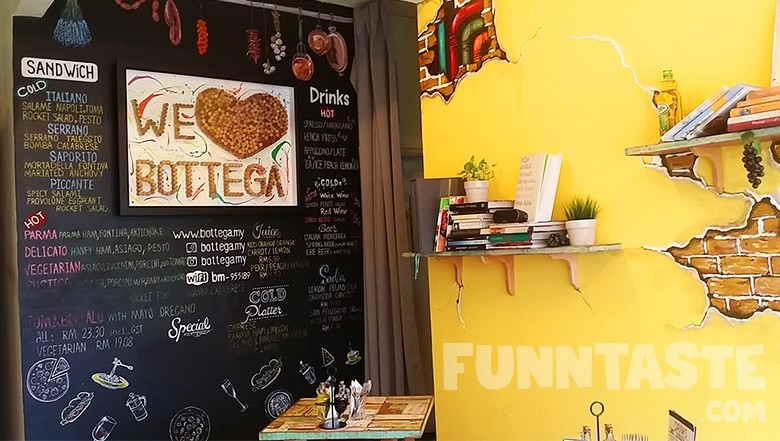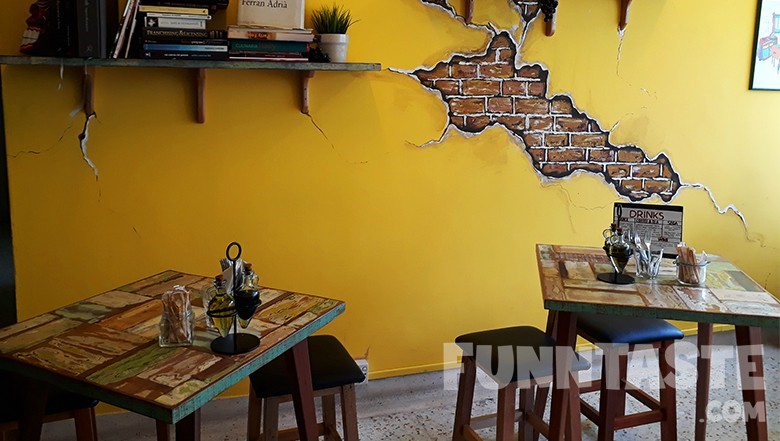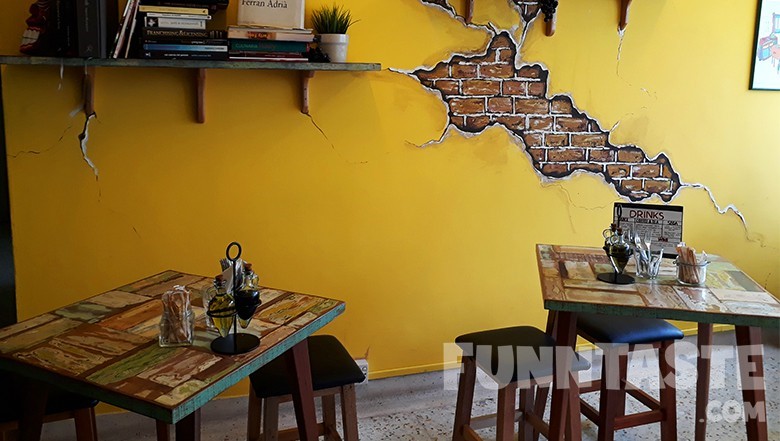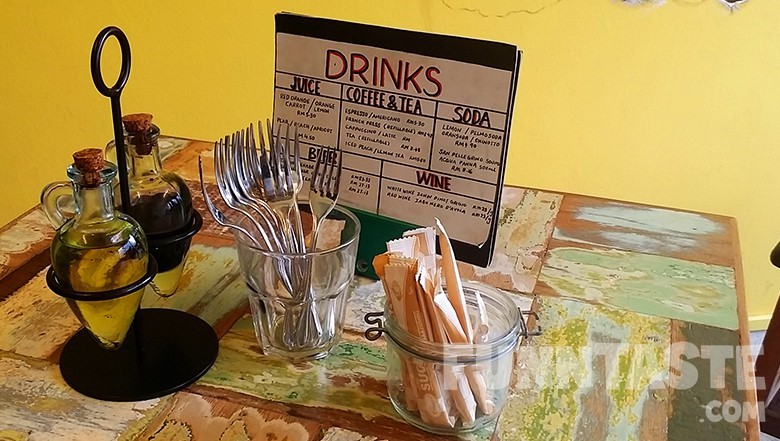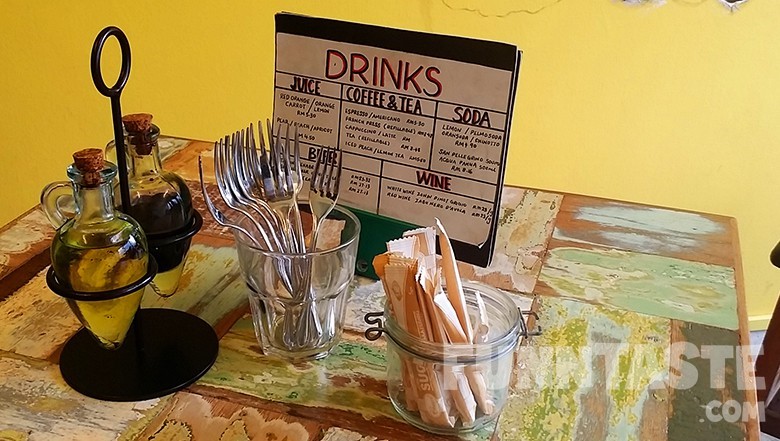 When it comes to choosing a place for a Italian style tea time, Bottega Meditterranea was an easy choice. They are known for their Charcuterie Platter and one can expect a decent platter filled with a curated selection of cooked and dry-cured meats from the owners who are both Italian.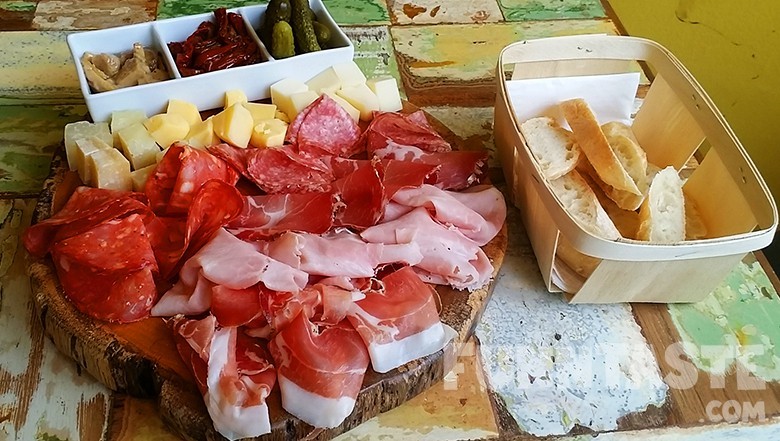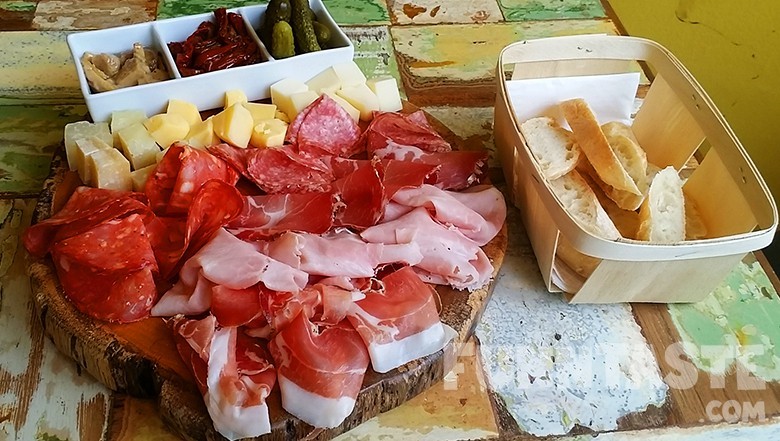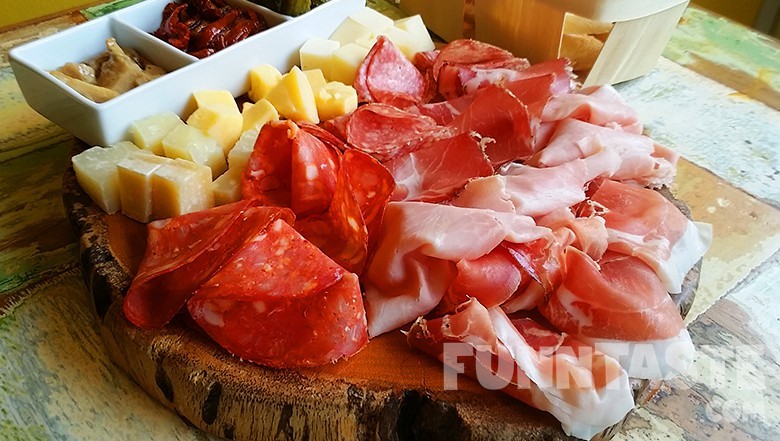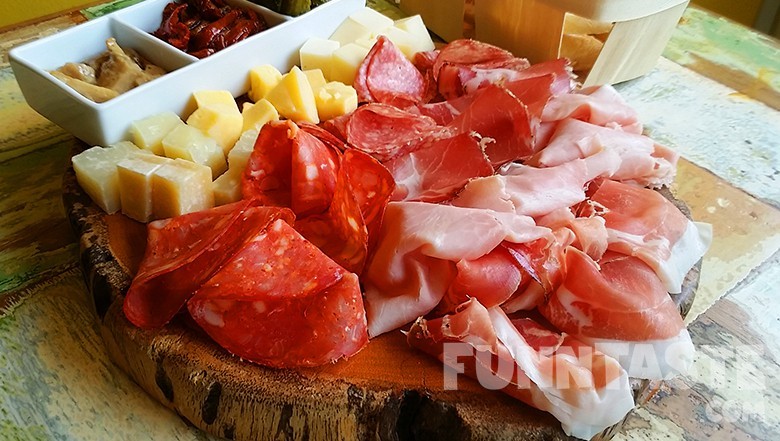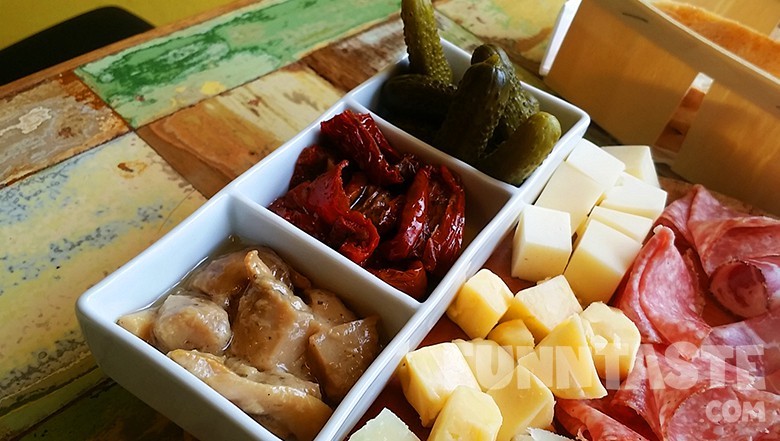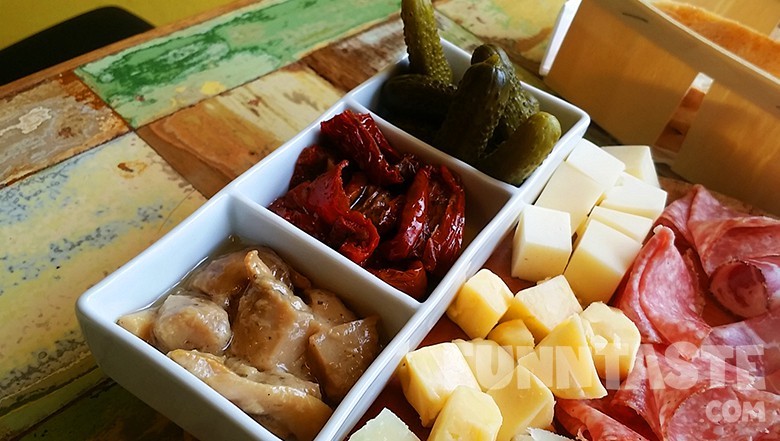 The Charcuterie Platter (RM51.95) for two pax comes with:
5 different cured meats: Ventricina picante, Parma 18m, Porchetta, Salame feline, Capocollo Piacentino.
3 different cheeses: Emmentaler, Toma, and Grana Padano, and pickles: grilled eggplant, green pesto, and sundried tomato.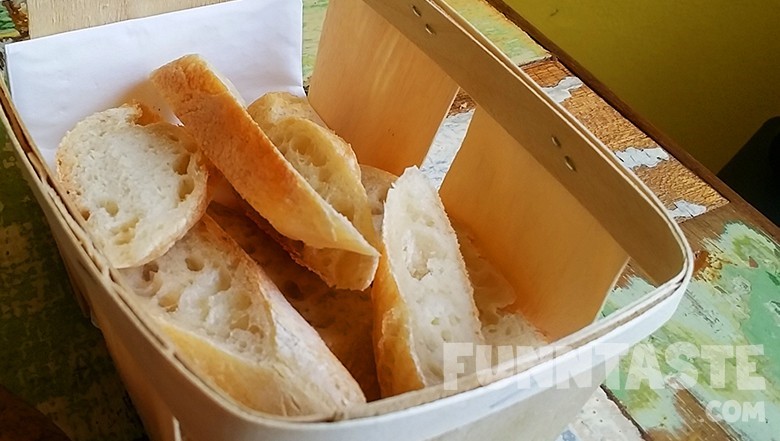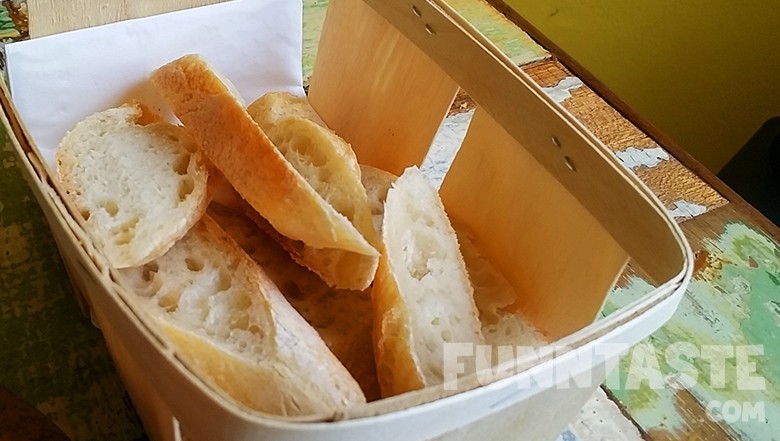 A side of homemade Italian toasts to pair the with the cold cut meats and cheese.
You get a nice crunch from the toasts, which contrast nicely with the soft and spongy texture of the meats and salty cheese.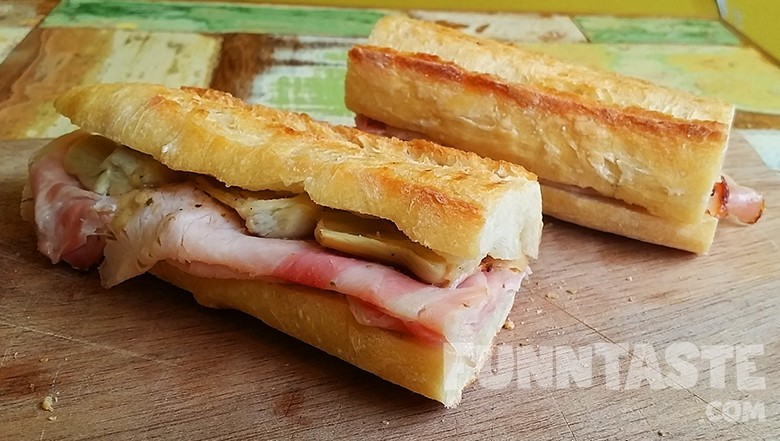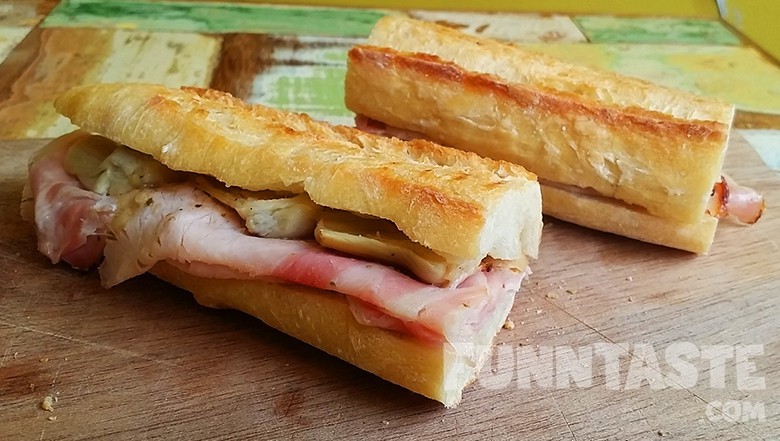 Highly recommended by the owner Francesca, we ordered a hot sandwich Rustico, a decent sandwich of Porchetta (Italian stylie roast pork), Porcini mushroom, and baby artichoke. It was scrumptious, though we prefer the bread to be less crustier. It was easy to eat, fuss free, and didn't require you to take a big chomp like how you eat Subway.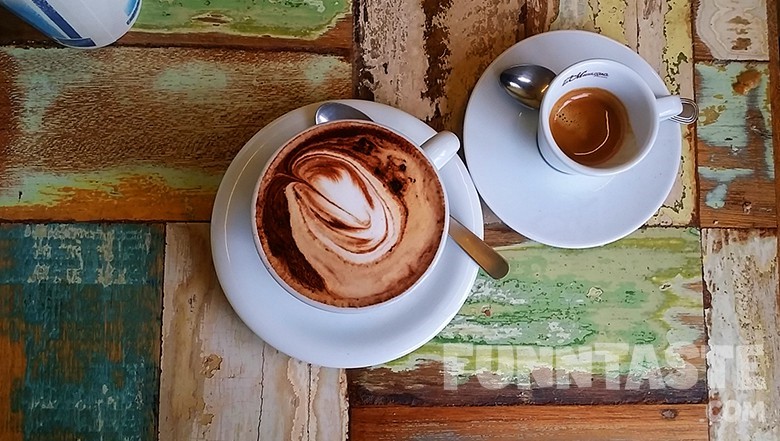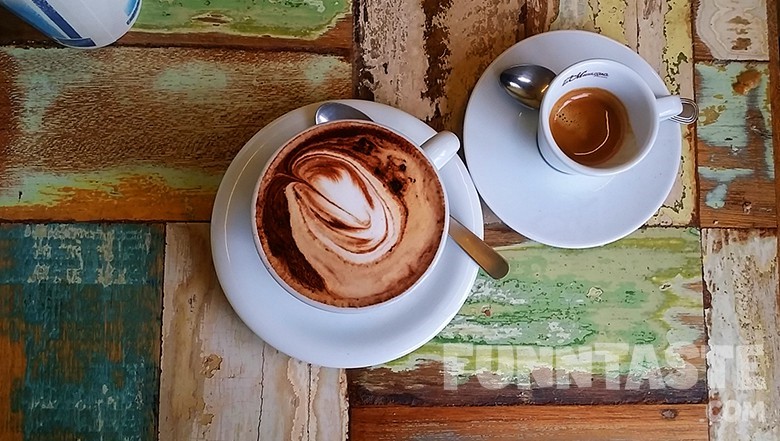 Of course, every Italian meal needs coffee to do the ending. As alcohol is not our thing, we decided on Cappuccino and Espresso. Both were aromatic, thick and creamy.
Verdict
Bottega Mediterranea is pretty unique in its offering. The ambiance was comfortable, and dining in a house is certainly an enjoyable experience. We foresee us going back there again in near future.
More Info:
Bottega Mediterranea
1A, Jalan Ceylon,
50200, Kuala Lumpur.
Tel: +60 3-2070 4222
Cuisine: Italian
Operating Hours: Monday to Saturday, 9:00AM–8:00PM