Things To Do
BIG HOME Expo Is Back This Mid-March 25 to 28 For 4 Days
Home exhibitions are a great opportunity to buy sale items, such as flooring, curtains, kitchen sinks, cabinets, sofas, dining tables, and home appliances.
Happening from Mac 25 till 28, the BIG HOME Expo will be held at Bukit Jalil Stadium, Carpark B for 4 days straight! It will be a huge aircond marquee tent so that you guys can shop without getting hot and humid.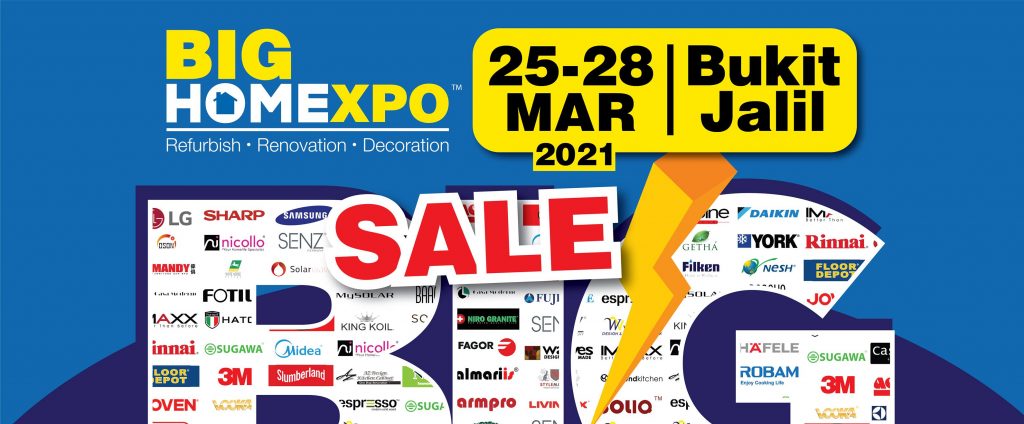 Plus, they have tonnes of exciting deals and gifts waiting for you guys in conjunction with their first expo after MCO 2.0!
Here are some of the reasons to visit BIG HOME Expo:
1) One-Stop Home Expo with over 500 brands
If you're looking to upgrade your house with new items at an affordable price, you're in luck because BIG HOME Expo is making a return this end-March, over 500 brands all under one roof. Visitors are able to purchase bath & sanitary-ware custom-built wardrobe & kitchen cabinets, flooring, furniture & furnishing, gate, roofing & awning, home & electrical appliances, audio visual & home theatre, CCTV, safes & locks interior design, kitchenware & appliances, lighting mattresses curtains & wallpapers, water filter, window to door & glass and lots more.
2) Compare + Bargain
Imagine over hundreds of shops all under one roof. Having that said means you can expect each category to find several shops and various exhibitors. BIG HOME Expo not only allows you to compare all at one place, you can even bargain the deals that best suits you!
3) Cash Voucher for spending above RM 1000*
For purchases above RM1000, you are entitled to redeem cash voucher. The more you spend, the more you save. You can even accumulate your purchases throughout BIG HOME Expo events.
4) Win a Robot Vacuum Cleaner
Stand a chance to win prizes a robot vacuum cleaner when you click "going" on their event page. *T&C apply.
5) Tag Share Win contests
Do check out BIG HOME Expo Facebook page at fb.com/BigHOMExpo for the ongoing contests and win some great
home goodies.
Further details as listed below:
BIG HOME Expo
Venue: Bukit Jalil Stadium, Carpark B (https://g.page/stadium-malaysia)
Date: 25 – 28 March 2021 (Thurs-Sun)
Time: 11am – 9pm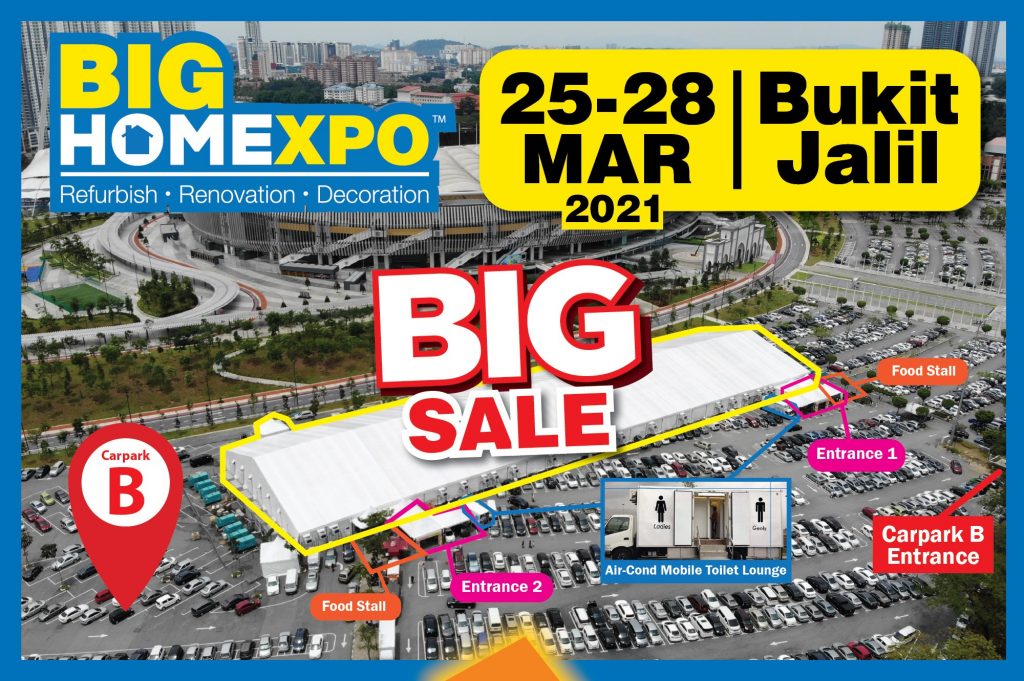 Make sure that you don't miss this expo if you're hunting for furniture and home renovation needs with good deal. Head over to BIG Home Expo's event page link down below for the ongoing contests and win some great home goodies.
Save dates here: facebook.com/events/222639496230072
Official page: facebook.com/BigHomexpo