Food & Drinks
Big Bowl Curry Mee @ Coca Seafood Restaurant, Selayang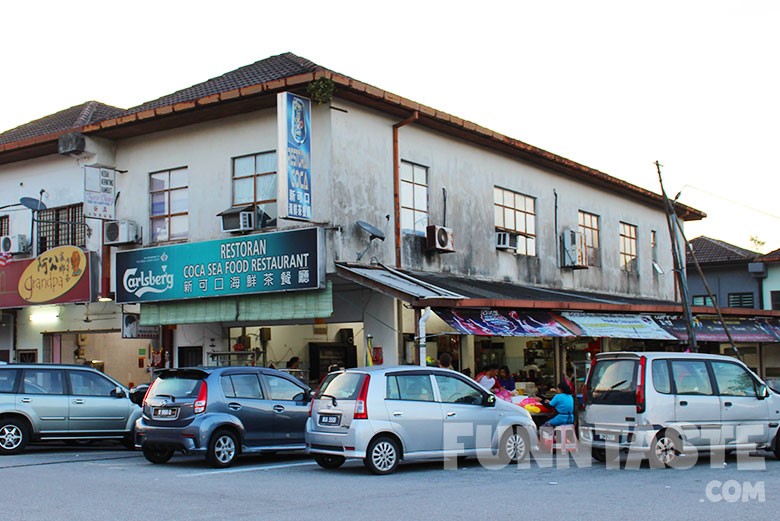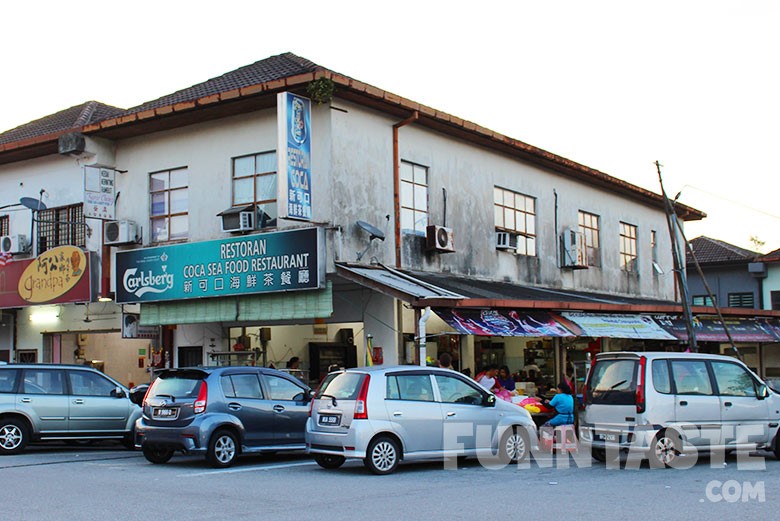 This ridiculously huge bowl of Curry Mee was one of the most talked dishes couple years ago thanks to a Facebook post that went viral. Even till today, this Curry Mee stall is still going strong and the dish is usually sold out by 8AM.
Unlike last time, you do not need to camp outside the restaurant before it opens to get a taste of this Curry Mee. In fact, we were there around 7.20AM and managed to get our bowl in about 30 minutes. That is not too bad considering 2 years ago people waited for 2 hours for the dish.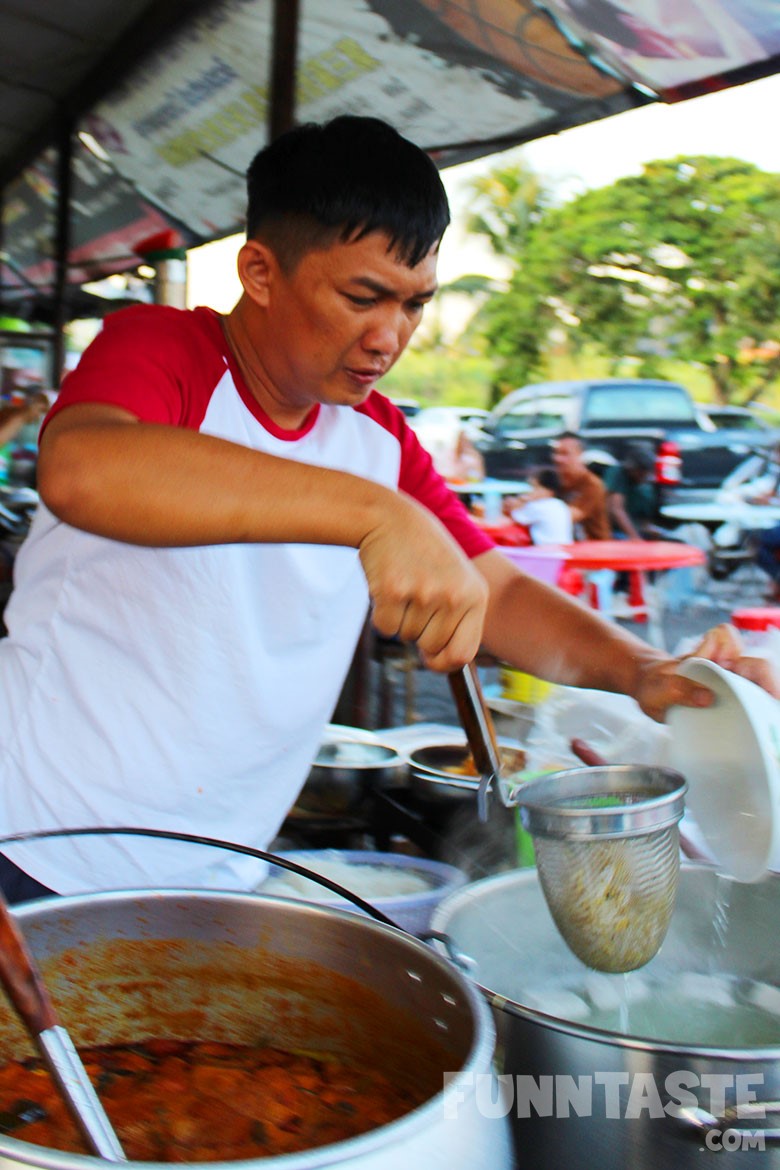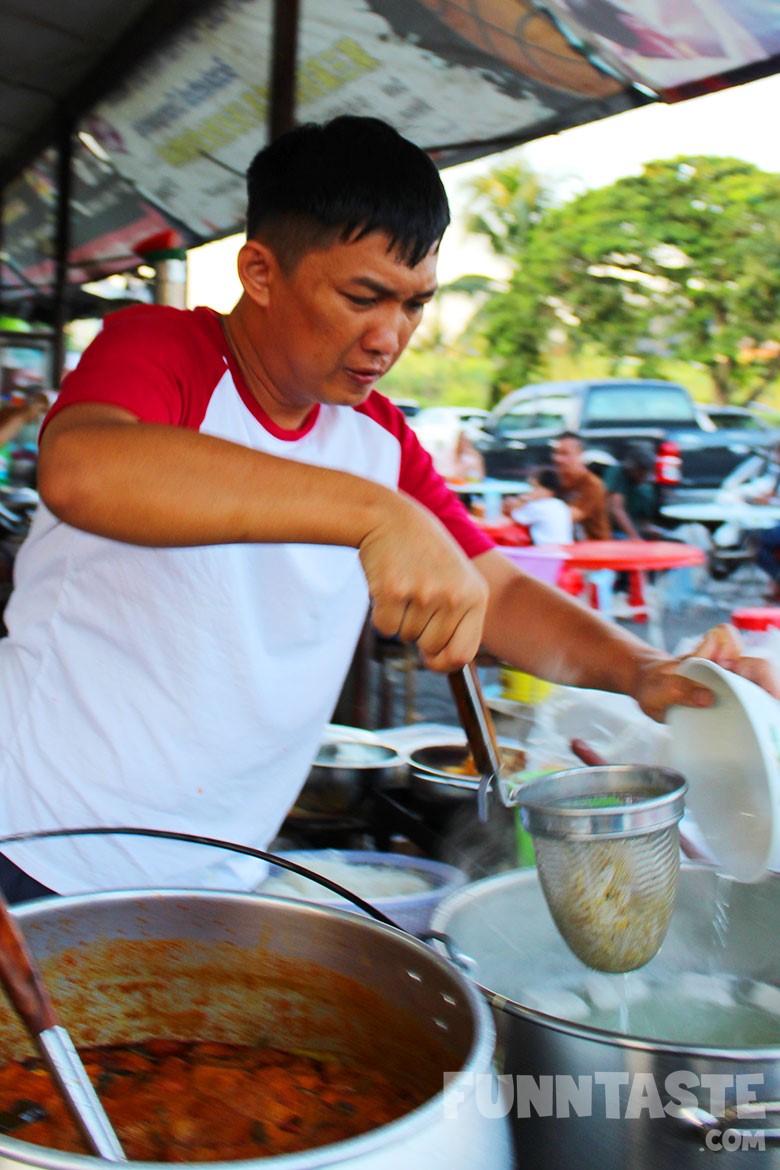 The stall owner, Jason Chan, a young, humble and friendly fella, has been selling curry mee for more than 10 years. He mentioned that they cook only one pot of curry broth which is why it tends to run out early.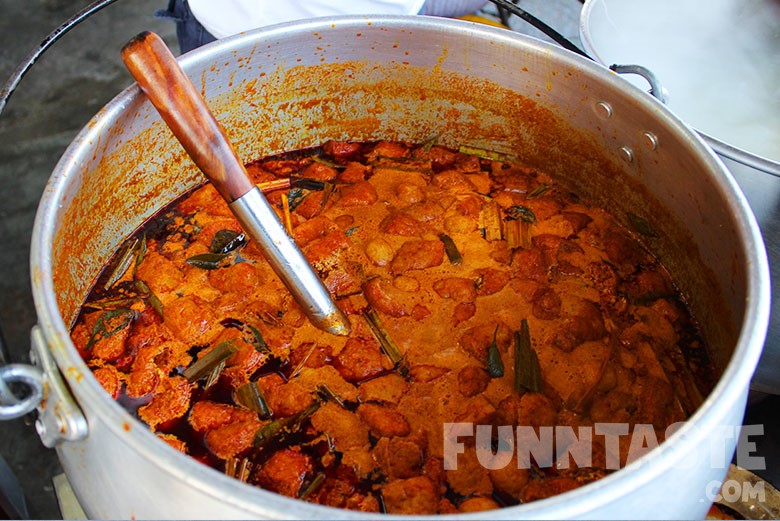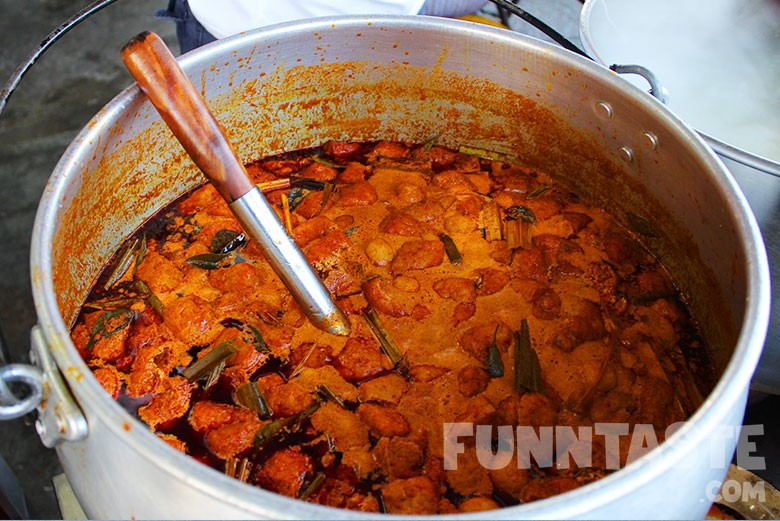 Aside from serving Curry Mee, Jason also serves Wantan Mee and Soup Noodles. But today we woke up at 5.30AM and drove 30 minutes away to Selayang to try out the popular Big Bowl Curry Mee.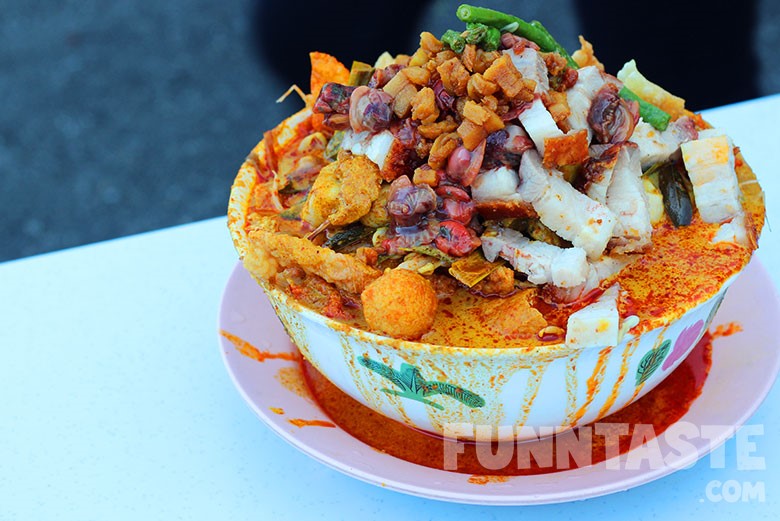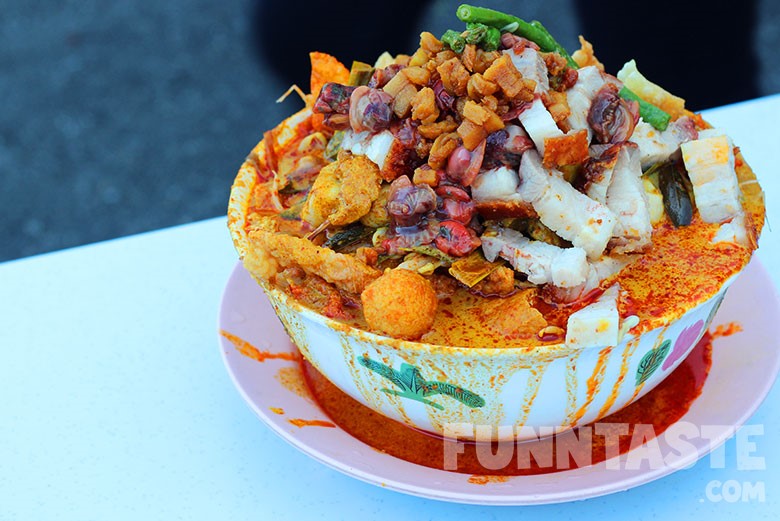 Curry Mee Big + Addon @ RM19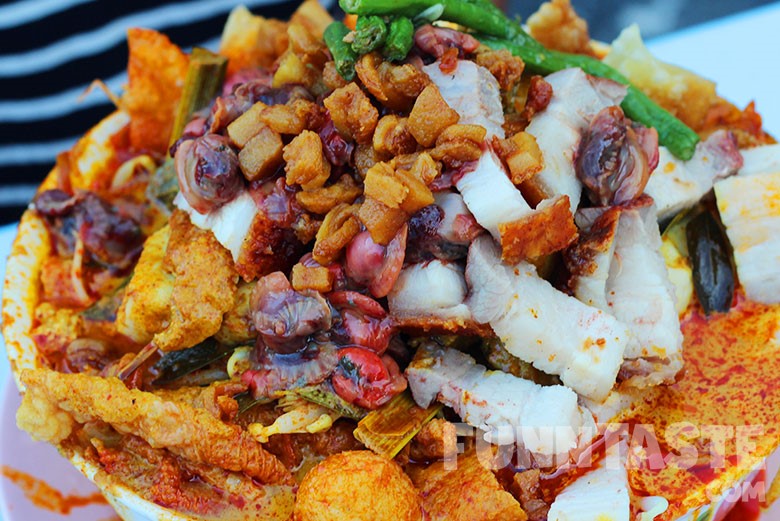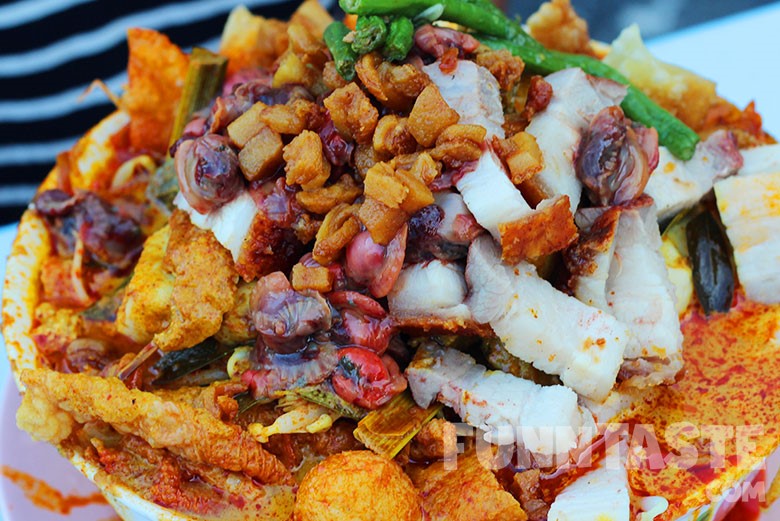 While there were the usual toppings such as char siew, roast pork, cockles, chicken curry, and long beans, there were also lard, fish balls, fried wantan, and fried bean curd sheets. These ingredients were quite unconventional as it can't be found in regular Curry Mee dishes.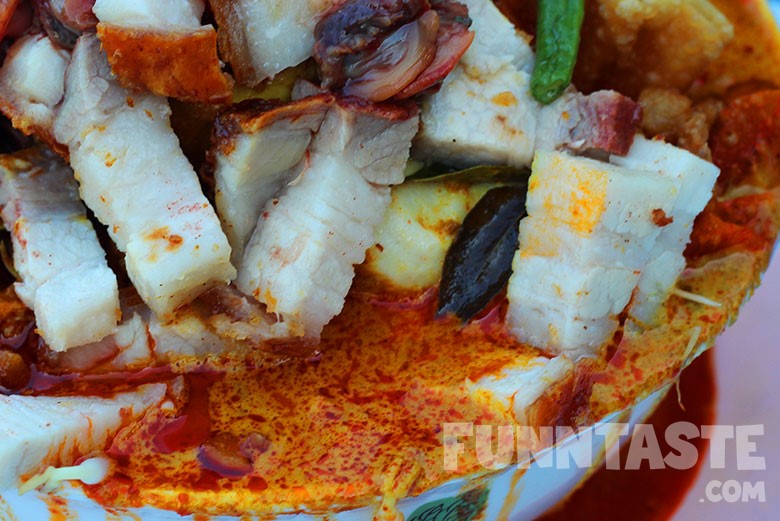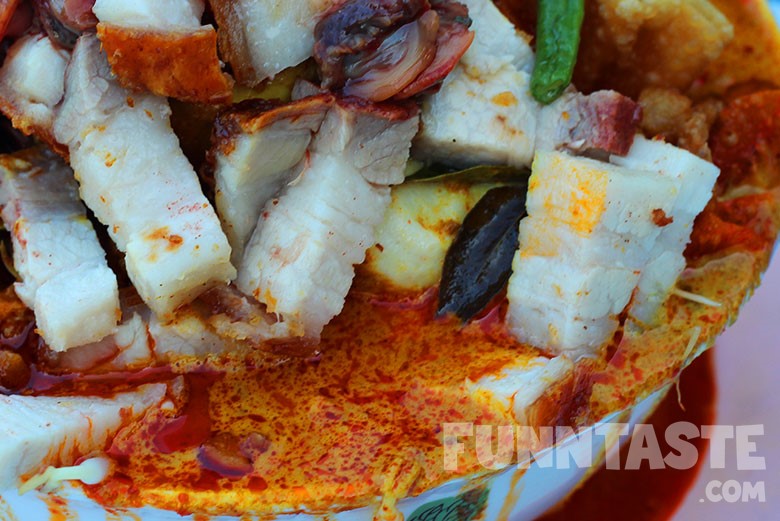 Needless to say, this dish was freaking huge! It can easily be shared with 3 people. There were only 2 of us and we can barely finish quarter of this bowl. After few mouthfuls later we felt quite grossed out.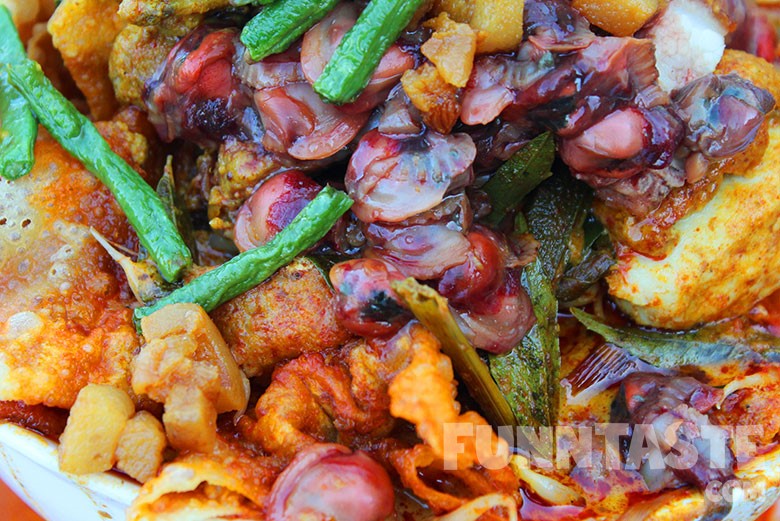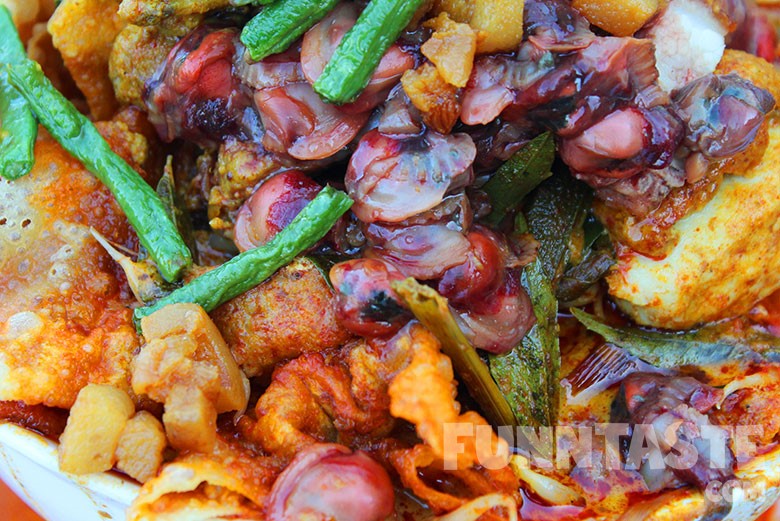 Taste-wise, the toppings were quite fresh and tasty. The raw cockle, fried wantan and fried bean curd sheets was a creative addition to this classic dish. Unfortunately, the curry broth was a huge let down as it tasted quite blend and lacked in aroma. We believe the curry broth was filled with MSG as we felt extremely thirsty after eating this.
Verdict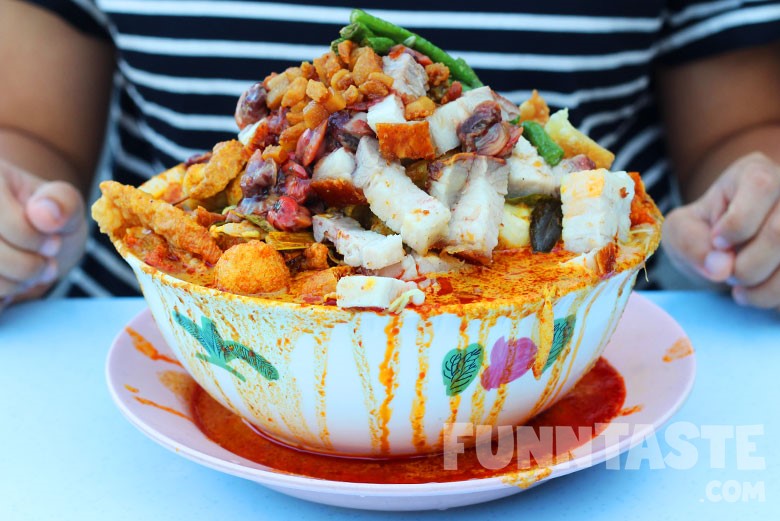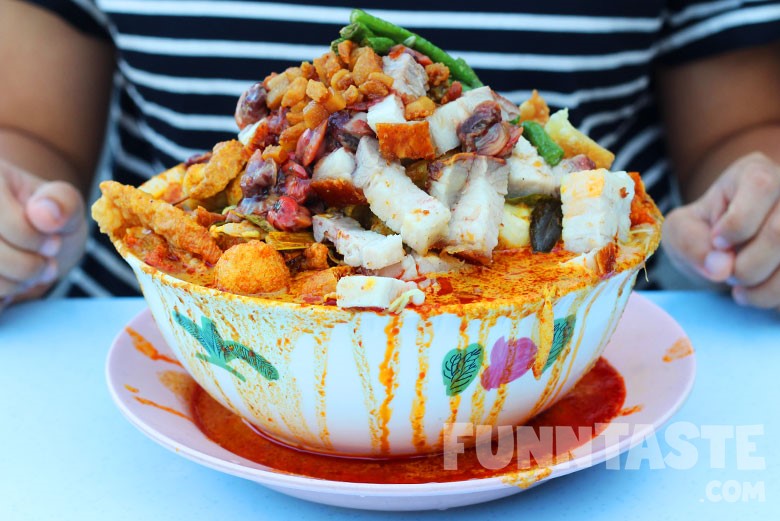 Despite the disappointing taste we personally think the curry mee here is an experience every foodie should try. If anything, this experience will add at least one interest post to your Instagram feed.
Just set your expectations low and be prepared to wait for a while. Personally, we don't see ourselves waking up and driving all the way to Selayang for an oversized-blend Curry Mee.
More Info
Coca Seafood Restaurant
29, Jalan Bidara 1,
Taman Bidara,
68100 Batu Caves,
Selangor
Cuisine: Chinese
Operating Hours: 6.30am – till finish (closed Wednesday & Thursday of the 1st week of the month)