Food & Drinks
10 Best Ice Cream Spots To Try During This Hot Season
We, Malaysians are only familiar with two kinds of weather. It's either raining like cats and dogs or it's burning hot. Well, the latter seems to be more appropriate.
We can't deny that we are still kids at heart and ice cream is certainly the right problem solver. So don't break a sweat because here are our 10 ice cream spots you can find in Klang Valley.
1. The Puntry by Puns Ice Cream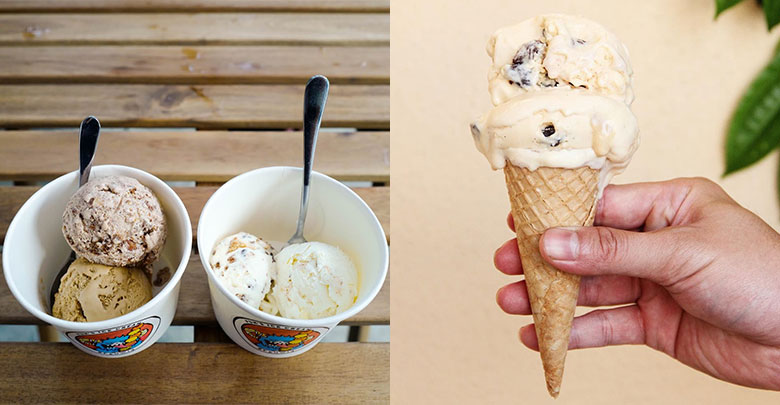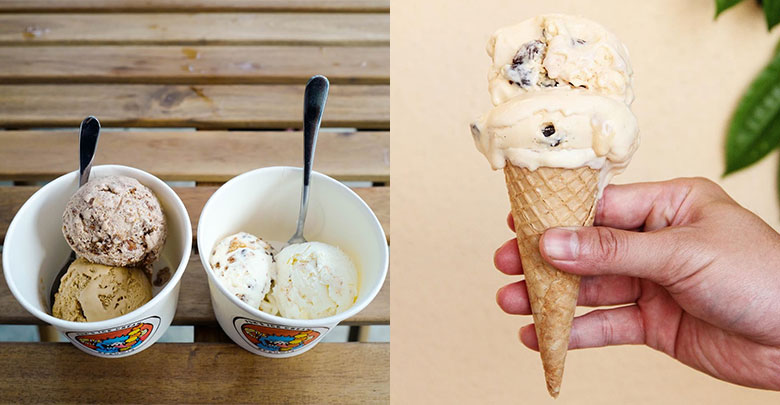 Like its' brand, they name every flavour of their ice cream after a pun. You can find quirky names like Eh! Matcha!, Gimme S'more and Berry Naise. So unique, if you asked me. The flavour list is updated every 1st and 3rd week of the month, so if you wanna place an order – do drop them a DM. With that said, the brand also just moved to a new location where they'd be whipping some tasty waffles and pancakes. FTW! If you're a funny person, pretty sure you'd come out of The Puntry feeling more punny.

Operating Hours: Closed on Mondays & Tuesdays, Wednesday-Friday (11pm-5pm), Saturday (11.30am-10pm), Sunday (10.30am-4pm)
Address: 5, Jalan Robson, Taman Persiaran Desa, Kuala Lumpur
2. The Ice Cream Bar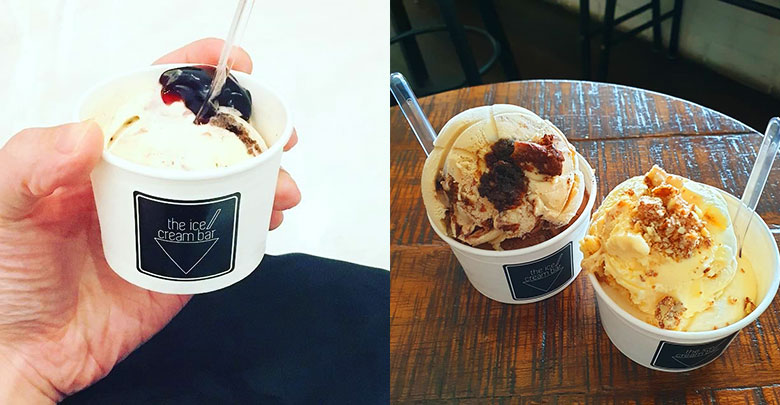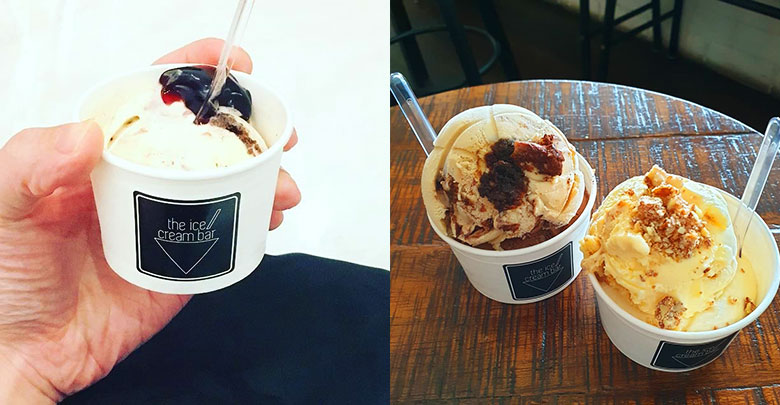 Why go to a normal bar when you can enjoy your favourite dessert infused with your favourite liquour. With an alcoholic twist to their ice cream, there's no such thing of stopping at just one scoop. From the same creative minds from Inside Scoop, get ready for another game changer that might make you scream for more ice cream. Don't forget to try the crowd-favourites – the Smoked Cognag; brandy-infused dark chocolate and XO, infused in cranberry and beer.

Operating Hours: Monday-Thursday (1pm-11pm), Friday-Saturday (12.30pm-12am), Sunday (12.30pm-11pm)
Address:  60, Jalan 27/70a, Desa Sri Hartamas, Kuala Lumpur
3. Joy St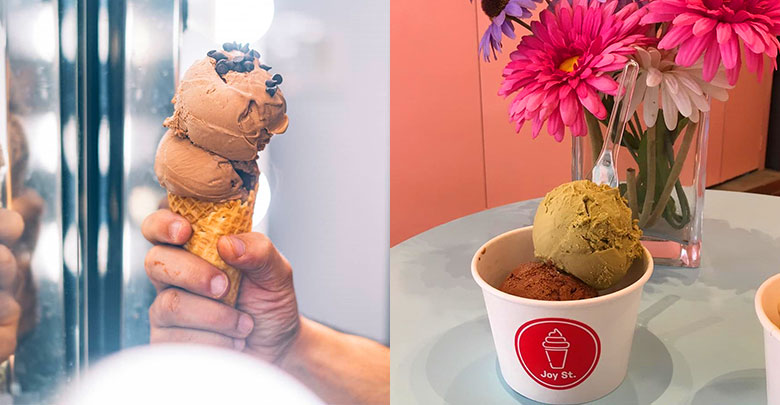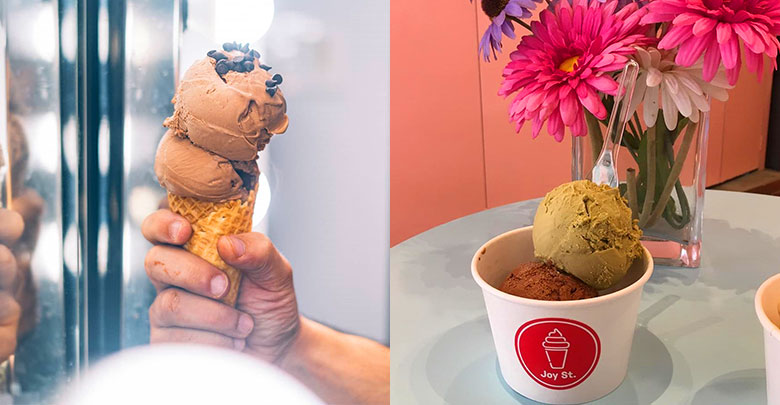 Being huge foodies themselves, the creative minds behind this amazing gelato shop took a leap of faith into the F&B world and succeeded. You can find gelato flavours like Rum & Raisin and fat-free sorbets like the Watermelon Lychee. Be sure to enjoy the delighted dessert as it will certainly bring joy with every mouthful of it.

Operating Hours: Monday-Friday (7am-11.15pm), Saturday-Sunday (9am-11.45pm)
Address: 6B, Ground Floor, Jalan Telawi 2, Bangsar Baru
4. Urban Artisan Café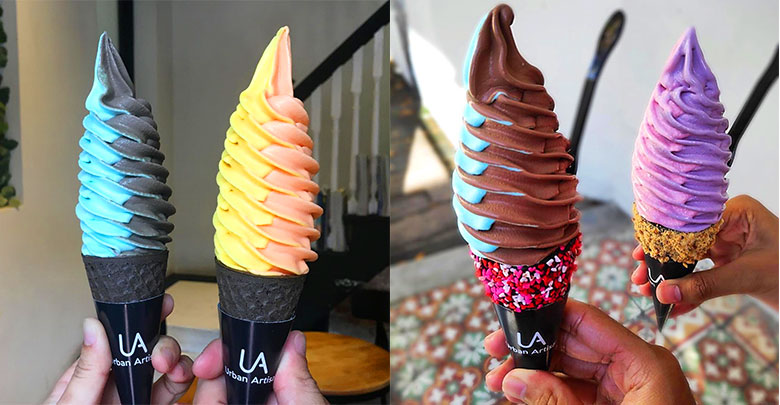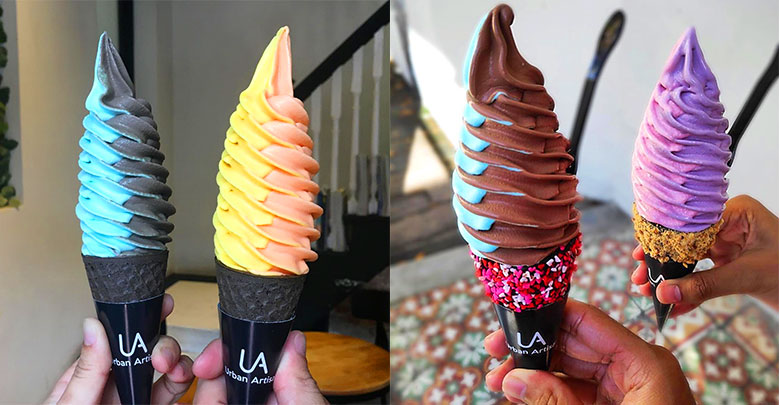 The brand's first outlet was opened in Penang and ever since then, it kept blooming its way til it reached the streets of KL. Their soft serves are absolutely pretty to look at and it comes in either pastel or bold shades, making an Insta-worthy shot. On top of that, you can even add on toppings like popcorns, chocolates or pretzels to give you an added texture.

Operating Hours: Sunday-Thursday (12pm – 10pm), Friday-Saturday (12pm-11pm)
Address: 149, Jalan Petaling Street, Kuala Lumpur
5. Kind Kones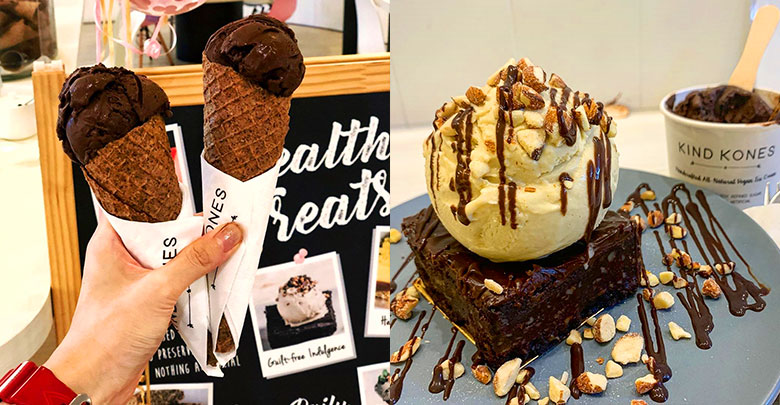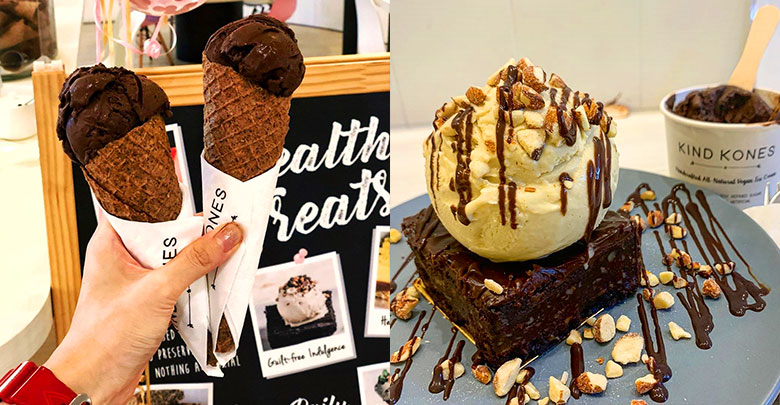 You might wonder how does a vegan ice cream taste like? Well the answer to that question would be Kind Kones. Their ice cream comes in two choices: standard (coconut or soy-based) and premium (almond or cashew milk base). Crafting over 40 flavours, you'll come to find a dozen different flavours available on a daily basis to tingle your taste buds.

Full list of locations, click here.

Operating Hours:  11am-11pm, daily
Address: No. 61, Plaza Damansara, Jalan Medan Setia 1, Bukit Damansara, Kuala Lumpur
6. IDC aka Ice Dreams Cafè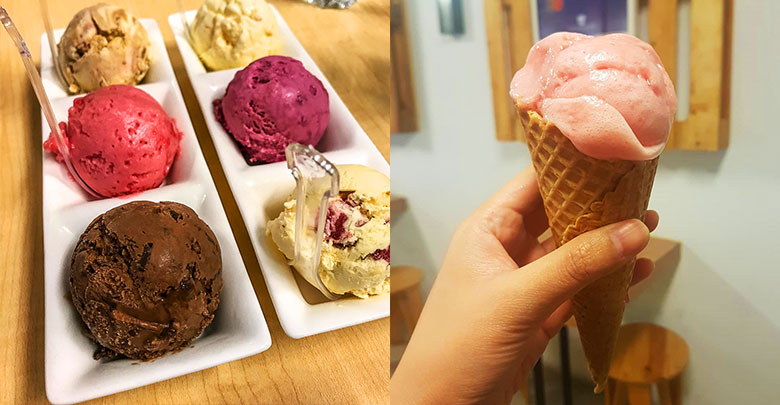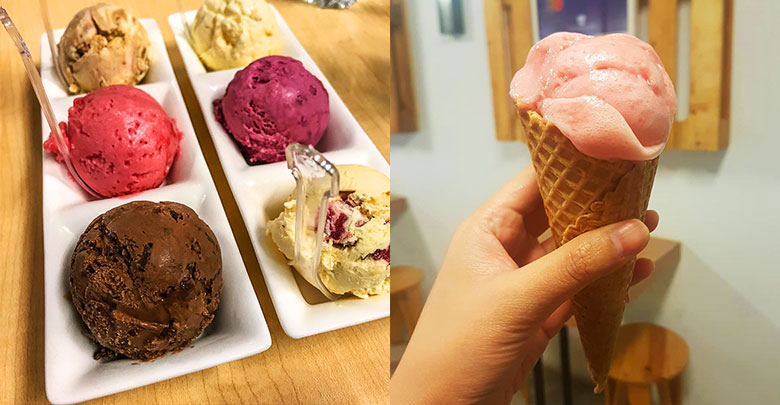 Cultivating with New Zealand's Kapiti brand, be sure to enjoy a gratifying scoop to chill your day out. You can find unpredictable ice cream flavours such as the Lemongrass & Ginger, Black Doris Plum & Creme Fraiche. The names do give out a weird combination however you'll never know how good it tastes until you've tried out!

Operating Hours: 1pm-11pm, daily except Mondays
Address: 30 Jalan SS 20/10, Petaling Jaya


7. Softsrve Ice Cream & Dessert Bar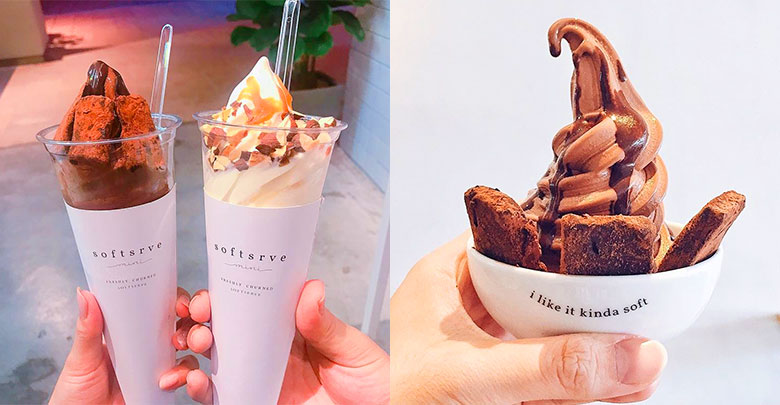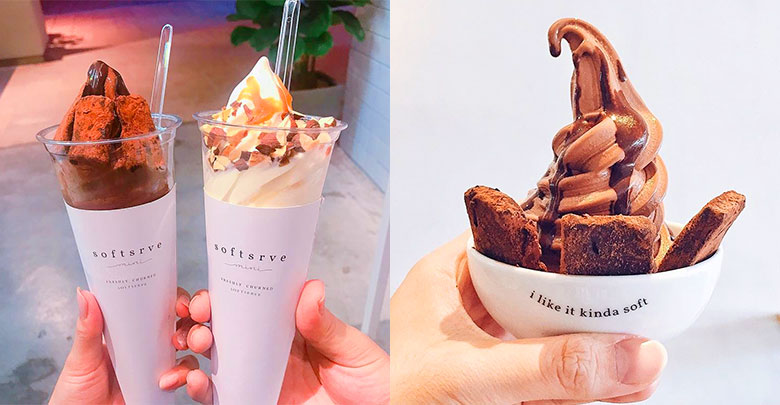 What is sweet with a creamy velvety texture? This artisanal ice cream bar started off by serving their ice creams with dry ice and cotton candy to add on to the aesthetics. Though now, you can enjoy your scoop of ice cream in flavoured cones such as the red velvet or matcha ones which gives you the ideal ice cream experience.

Operating Hours: 12pm-11pm, daily
Address: D-G-11, Plaza Arkadia, No.3, Jalan Intisari Perdana, Desa Parkcity, Kuala Lumpur


8. Inside Scoop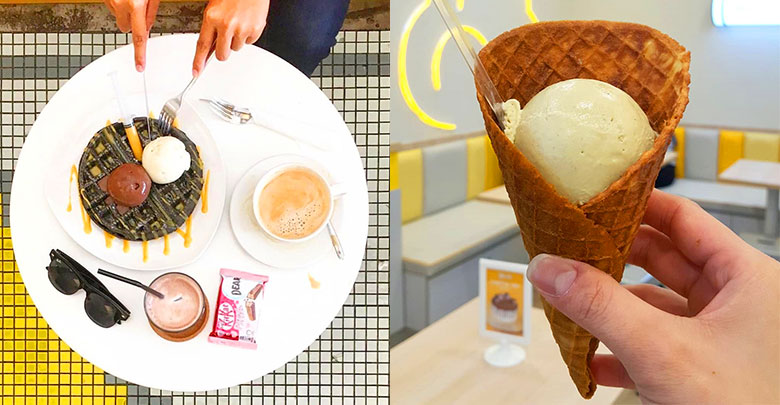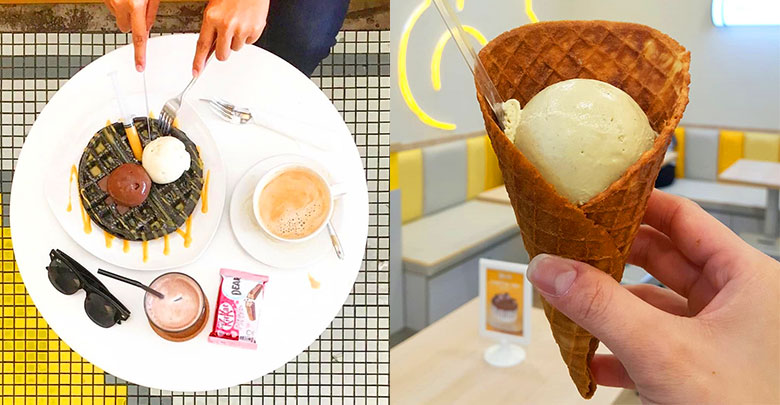 Being one of the best ice cream parlours around, you can pick flavours such as the classic: vanilla, chocolate or you can go with the more locally exoctics one like durian or cempedak. It tastes as good as the real deal! With all these flavours to treat your taste buds, buckle up for a mouth-watering ice cream experience at this hip ice cream joint in town.

Full list of locations, click here.

Operating Hours: Monday-Thursday (1pm-11pm), Friday (12.30pm-12am), Saturday (11am-12am), Sunday (11am-11pm)
Address: 57, Jalan SS 22/19, SS22, Damansara Jaya, Petaling Jaya


9. FROZEN by Ken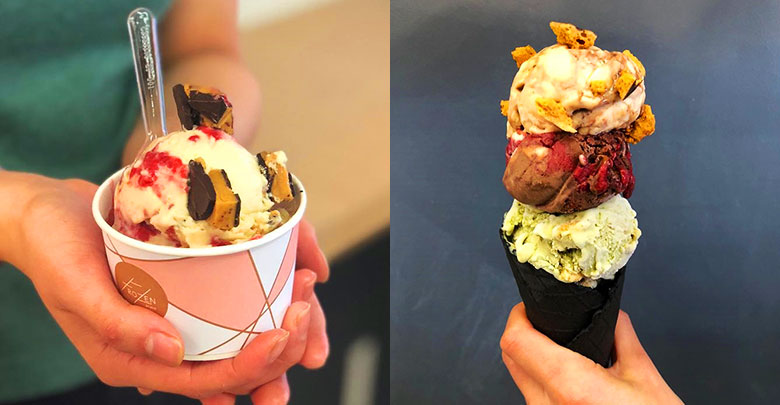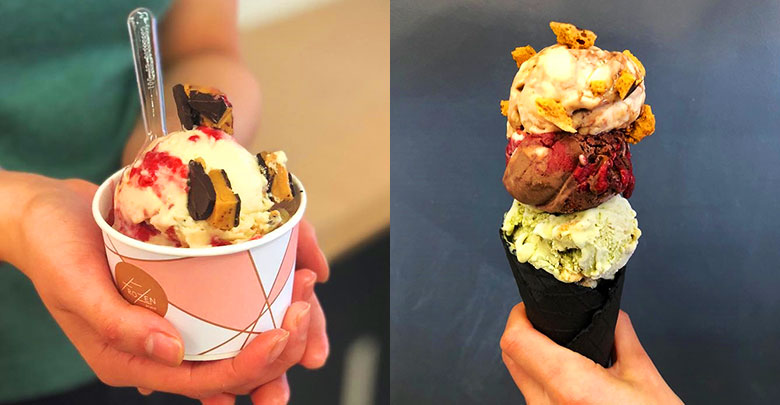 The parlour is known for their Australian-inspired ice cream themed desserts. Besides having a hip joint that is aesthetically pleasing to the eye, we can say for sure that you will not be disappointed with what they have to offer. On a daily basis, there are almost 20 flavours featured such as Peanut, Butter & Jelly, Tropical Cheesecake, Old-Fashioned (vanilla ice cream, biscuit cuiller soaked in whiskey and orange caramel sauce). If their names are tempting enough, I don't know what is.

Operating Hours: 11am-11pm, daily
Address: No. 6, Jalan Telawi 4, Bangsar, Kuala Lumpur


10. Whimsical – Artisanal Gelato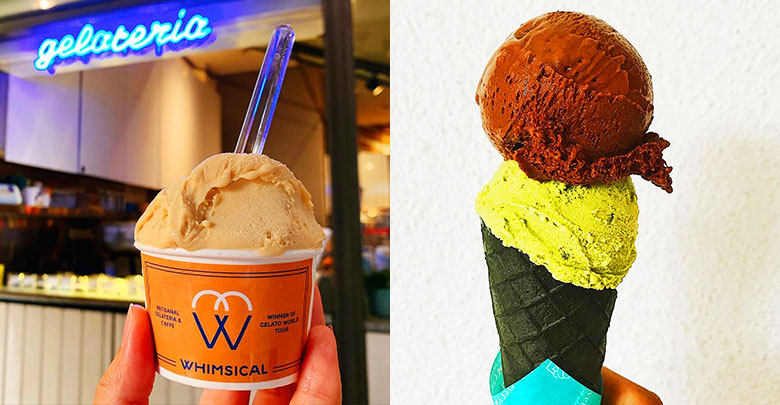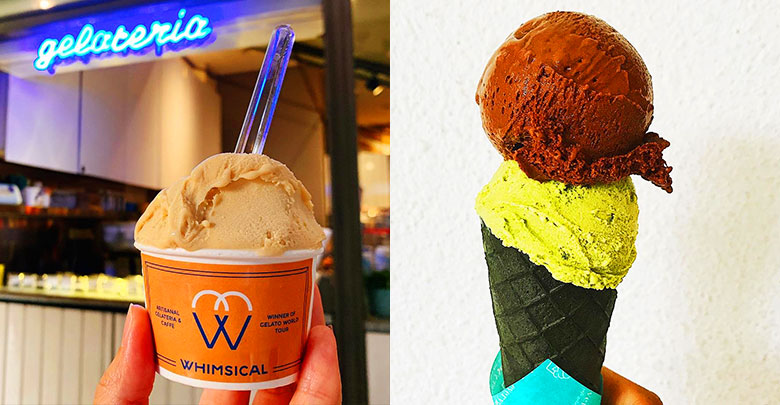 Whipping some good Cielo Dolci gelato, you can find two of its classic flavours: Salted Caramel and Dark Chocolate. Or even to give your taste buds an extra kick, go for the savoury flavours such as the Nasi Lemak gelato. Although it may sound awfully weird, local flavours gelato always seems to be crowd-pleaser, one way or another.

Operating Hours: 11am-11pm, daily
Address: D2-G3-05, Solaris Dutamas 1, Jalan Dutamas 1, Kuala Lumpur
Feature Image Credit: @frozenartisans Instagram, @urbanartisan_official Instagram, @miiyokko Instagram