Travel
10 Best Hotels In Penang With Amazing Beach View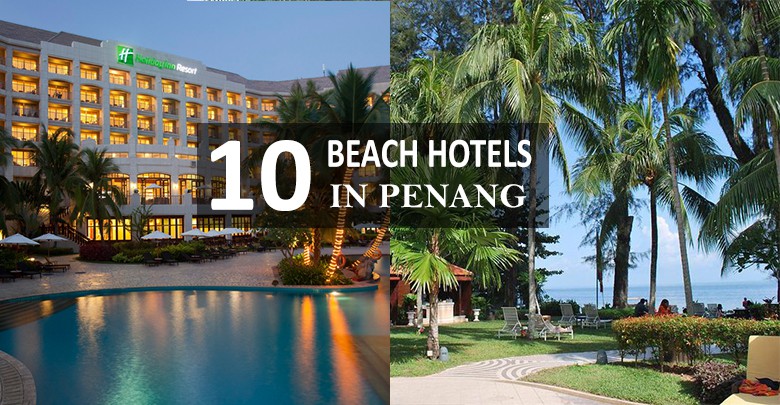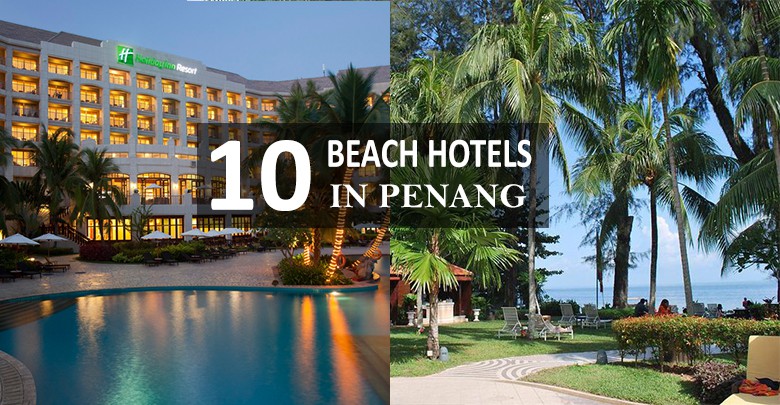 Penang is one of the most beautiful places in Malaysia and is home to many great tourist attractions, unbelievably delicious food, hipster cafe, exciting nightlife, and not forgetting its stunning beaches. When mention about beaches in Malaysia, people often think about Langkawi, Redang and Tioman. However the beautiful beaches in Penang are just as good or better than those places.
Staying close to the beach gives you a the luxury of a beautiful view just outside your doorstep.This list is for those who are looking for a relaxing stay beside a beautiful beautiful beach. With that said, here are 10 Best Hotels In Penang With Amazing Beach View.
1. Hard Rock Hotel Penang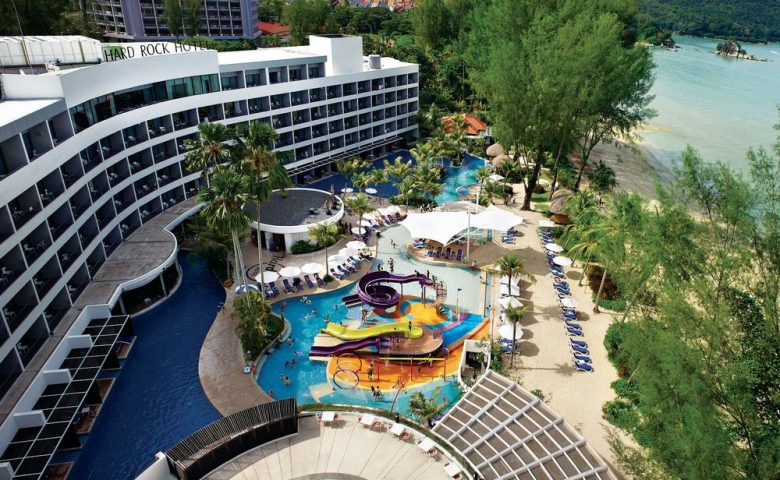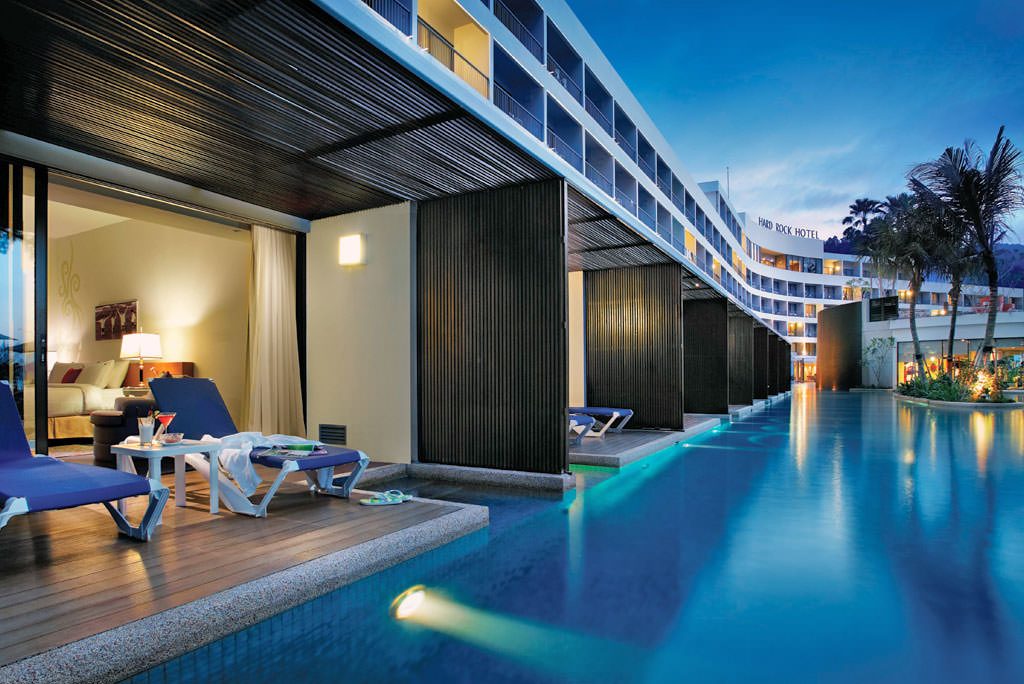 Sat along Jalan Batu Ferringhi, Hard Rock Hotel is a luxury resort featuring Hollywood and music-themed guest rooms and suites. With BOSE Sound System, 50-inch LED screen TV and free HD Blockbuster movies on demand, you can be entertained 24 hours. Their restaurant establishments is impressive as well. The well known Hard Rock Café is a must go. Do try their Starz Diner too when you are chilling by the poolside.
Price: From RM346 / Night
Address: Jalan Batu Ferringhi, 11100, George Town, Penang
2. Lone Pine Hotel Penang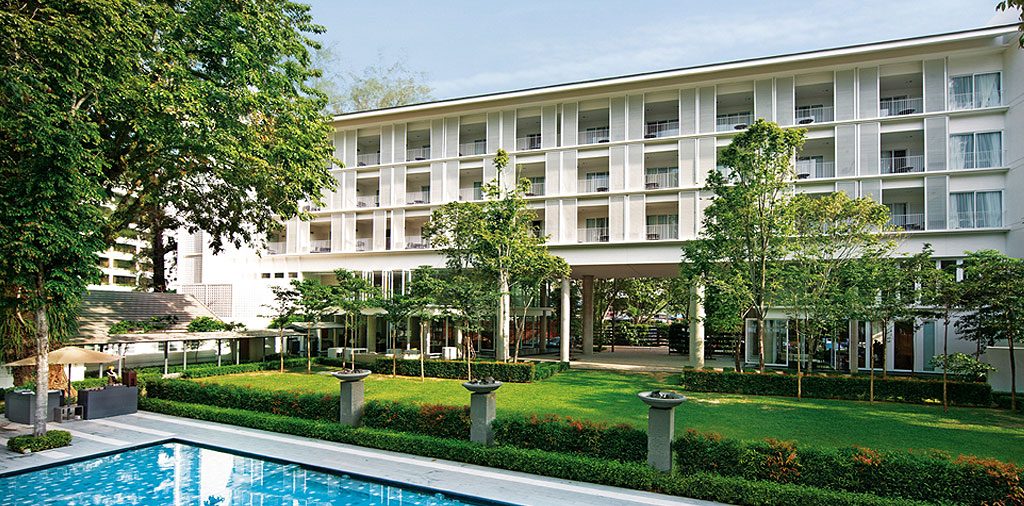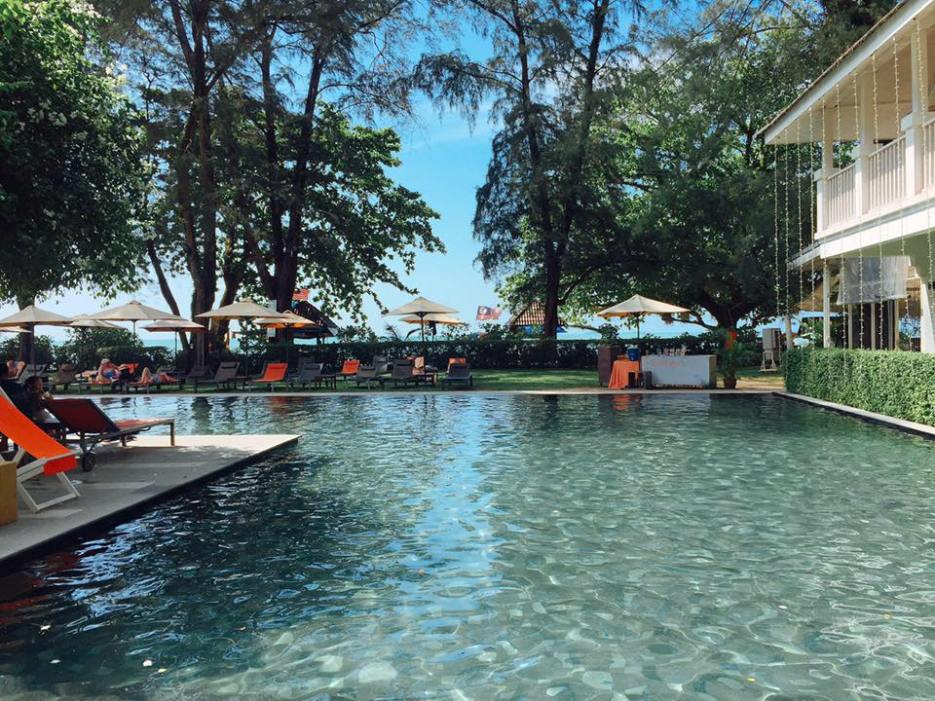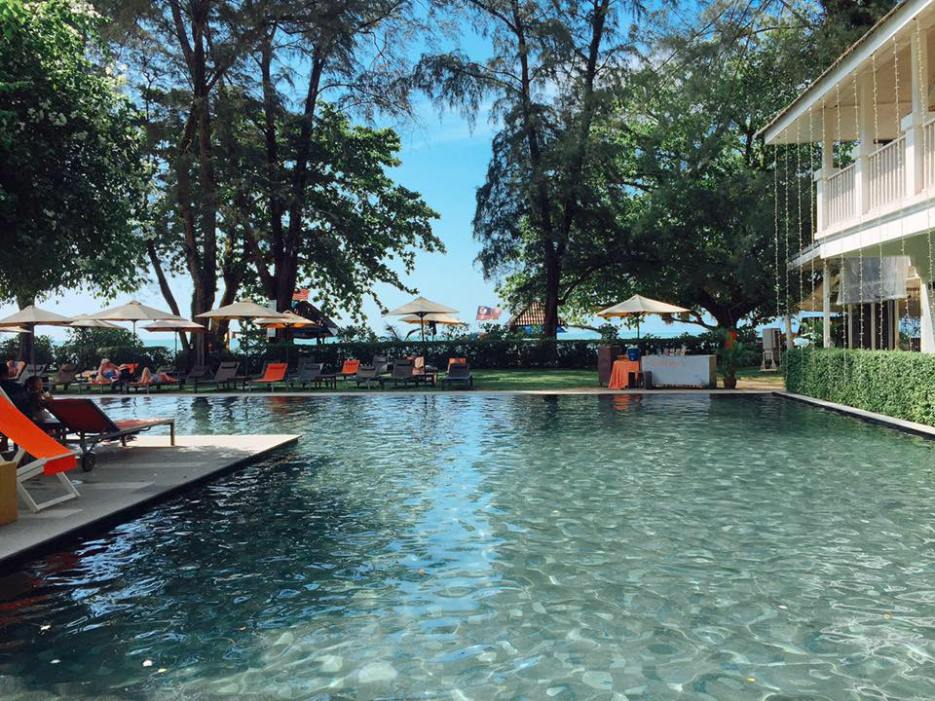 Lone Pine Hotel is the only luxury boutique hotel in Batu Ferringhi. The hotel gives out a strong colonial vibe through its European inspired design. When you are here, the best thing to do is spending the day on the private sand beach where you can enjoy water skiing. The Bungalow restaurant serves an international buffet breakfast, with the option of open-air dining by the pool. Other dining options include modern Japanese dishes at Matsu, as well as tapas and wine at Batubar.
Price: From RM401/ Night
Address: 97, Batu Ferringhi, 11100, Batu Ferringhi, Penang
3. Shangri-La's Rasa Sayang Resort & Spa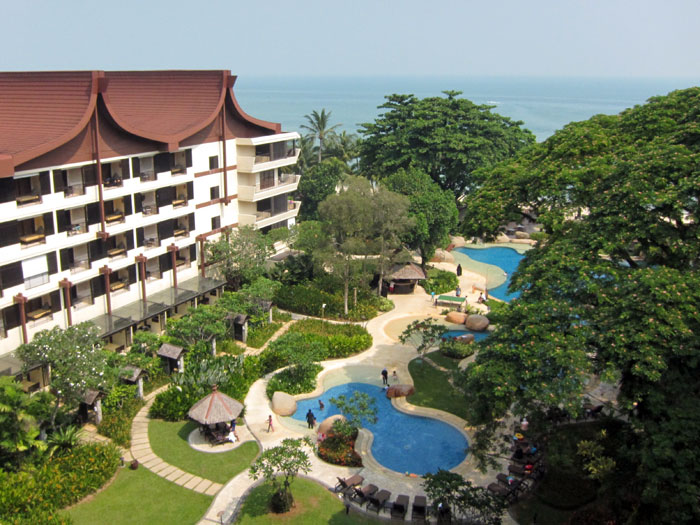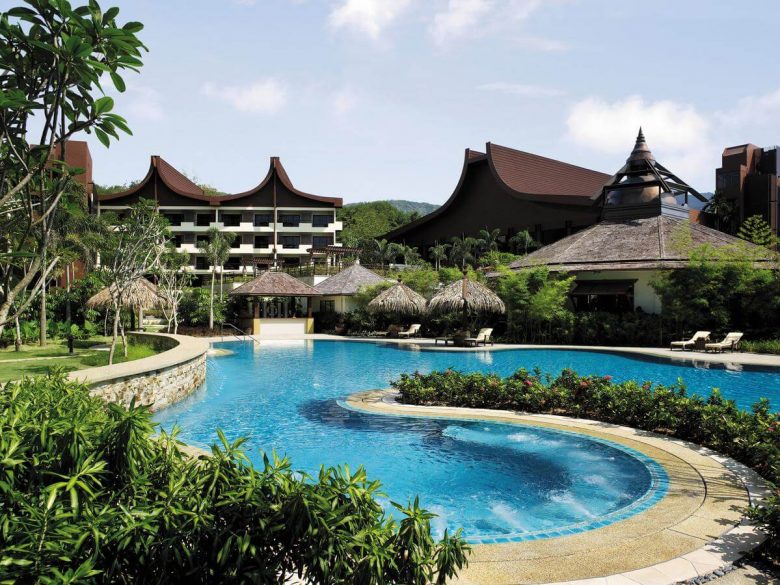 Shangri-La's Rasa Sayang Resort & Spa is a well-maintained upscale hotel and the management able to preserve its historic originality while offering modern amenities. Overlooking Batu Feringgi Beach,  the hotel offers spacious rooms surrounded by tropical gardens, allowing hotel guests to celebrates the beauty of the natural environments while taking a dip in the pool. Don't leave without trying Feringgi Grill's, one of the resort's 5 restaurants, which their fine dining menu is inspired by the climate and flavours of Penang, as well as a diverse mix of diners from the world over.
Price: From RM630/ Night
Address: Batu Feringgi Main Road, Jalan Batu Feringgi, 11100 Batu Feringgi, Penang
4. Lexis Suites Penang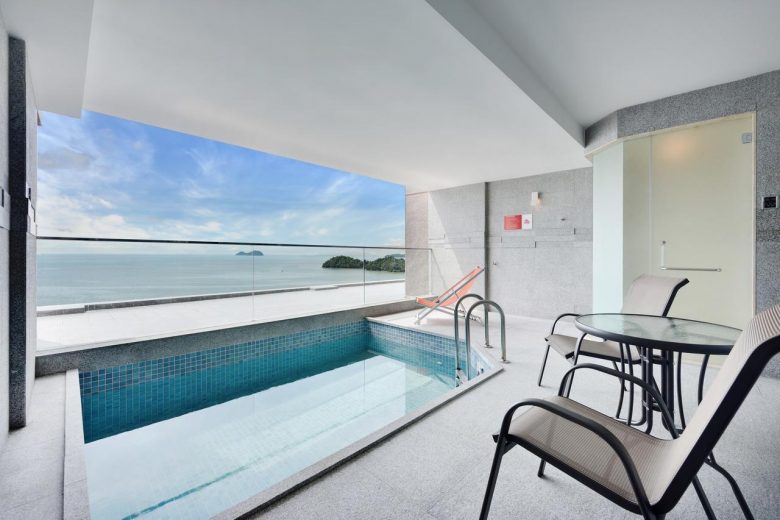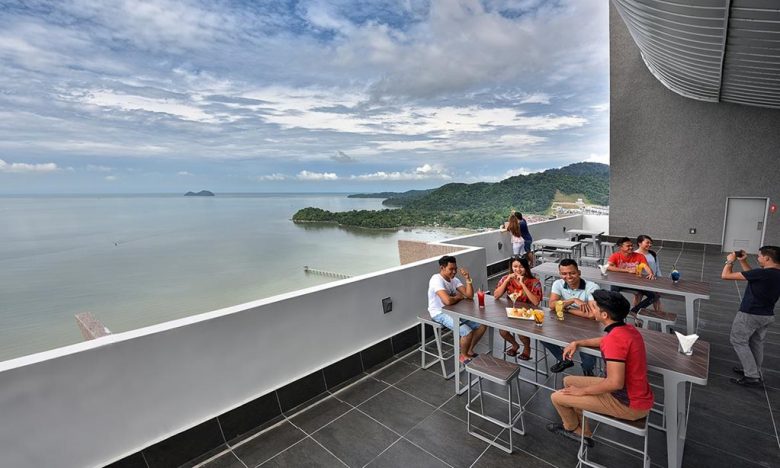 The only beach side hotel that is not located at Batu Feringgi as well as the nearest hotel to Penang International Hotel in this list. Lexis Suites Penang has been making waves in Penang due to the hotel's beautiful beach view. One of the key unique features of this hotel is that each suite comes with its own private swimming pool and sauna room at the balcony, making it a one-of-a-kind hotel with such facilities, by that setting a new record in Malaysia.
Price: RM 440 / Night
Address: 28, Jalan Teluk Kumbar, 11920 Bayan Lepas, Penang
5. DoubleTree Resort by Hilton Penang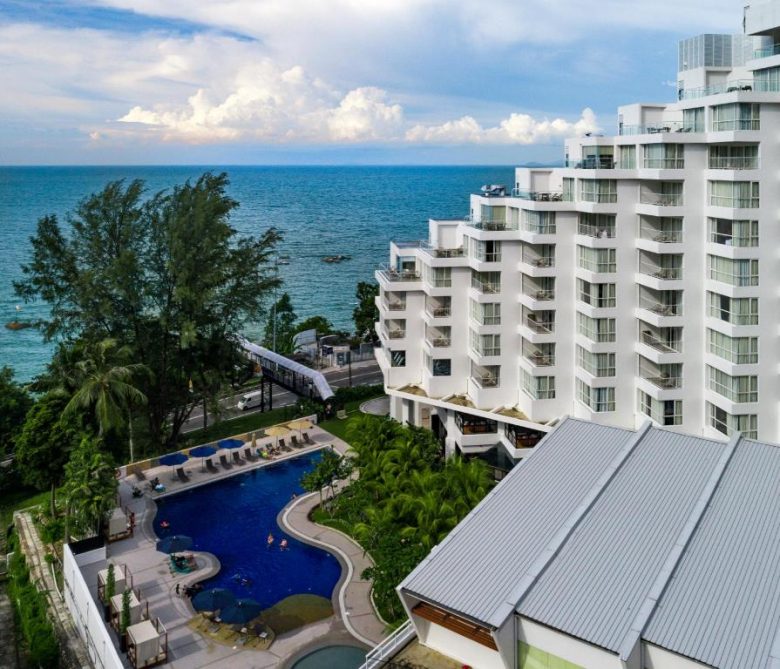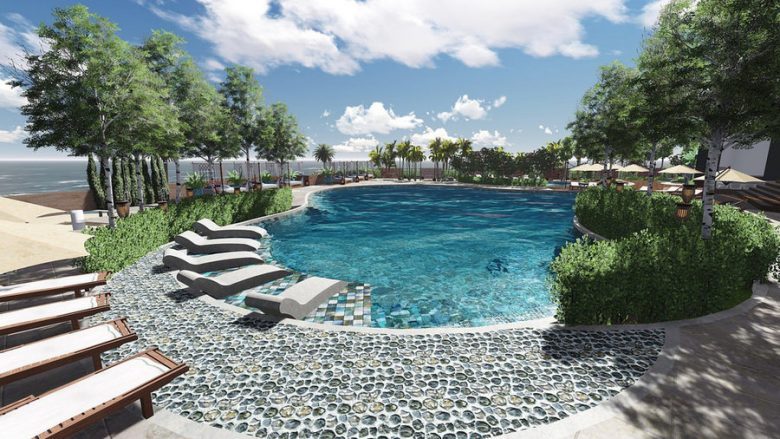 DoubleTree Resort by Hilton Hotel Penang offers scenic and comfortable accommodation in Penang. It is truly a relaxing place for a holiday and chill located in the area of Batu Ferringhi, which is just 2 minutes' walk from to the beach. The main dining outlet at DoubleTree Resort is Makan Kitchen, an all-day restaurant with a view of the swimming pool. Don't forget to check out Teddyville Museum, a Teddy Bear-themed museum that showcases the local culture of Penang.
Price: RM318 / Night
Address: 56, Jalan Low Yat, Puncak Ria, 11100 Batu Ferringhi, Penang
6. Lost Paradise Resort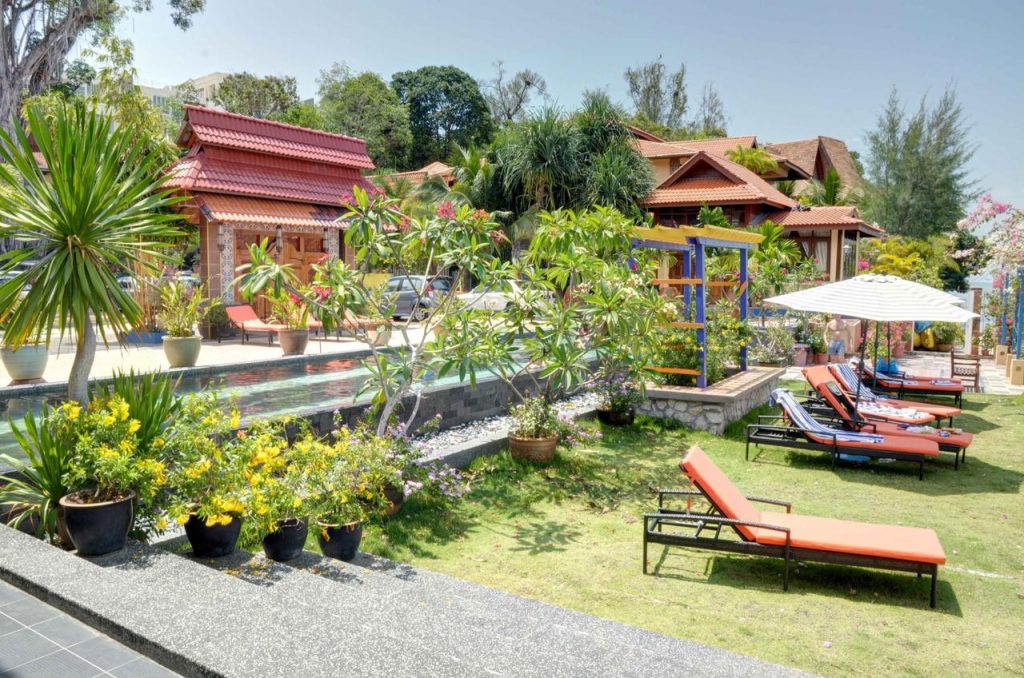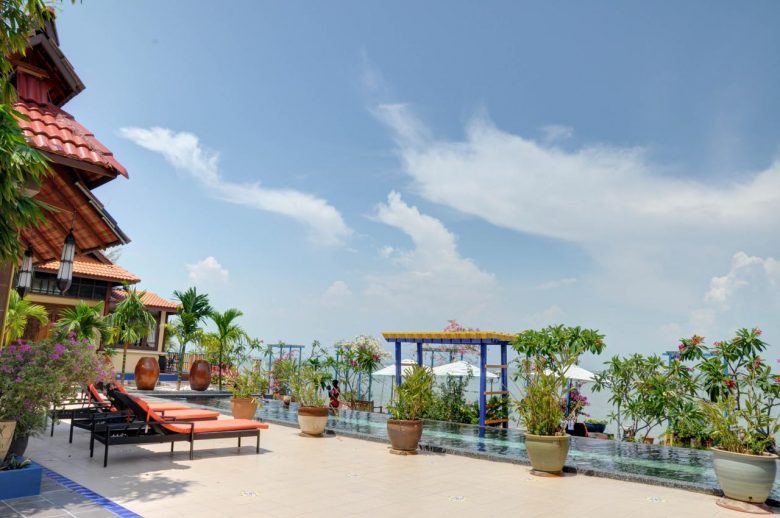 Strategically located at Tanjung Bungah, the Lost Paradise Resort is surrounded with flowers and greens, as well as overlooking sweeping views of Andaman Sea, which makes it a great place for strolling at the beach and its many water activity options. The rooms are clean and comfortable, and decorated in a Balinese style with many exquisite art pieces from India all over the resort.
Price: RM300 / Night
Address: 262, Jalan Batu Ferringhi, 11100 Tanjung Bungah, Penang
7. Flamingo Hotel By The Beach, Penang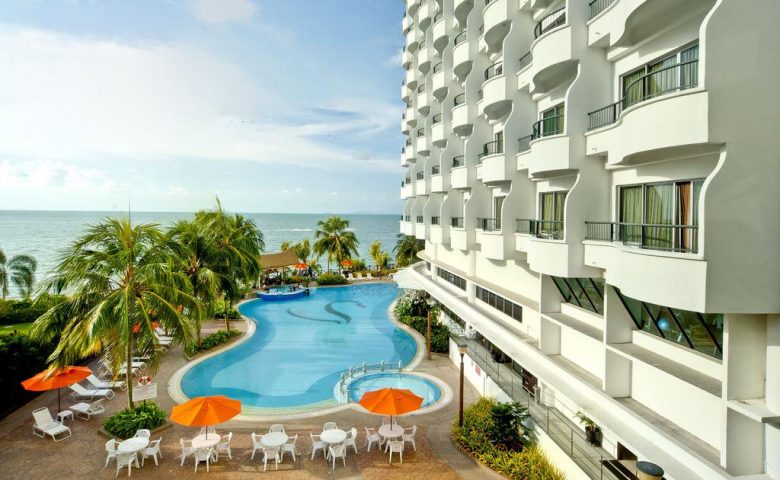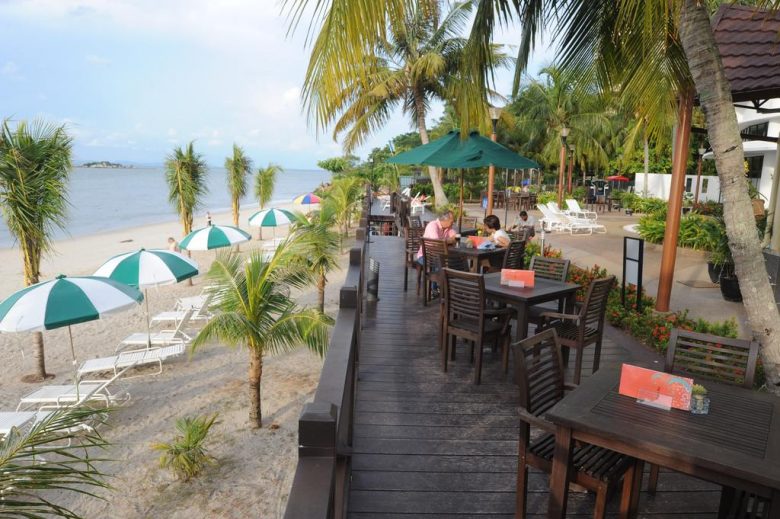 Flamingo Hotel By The Beach is just 2 minute walking distance from the beach, and offers tourists a lot of bang for their buck, a strategic location that is also serene and tranquil. The 280-room hotel offers well-appointed rooms ranging from deluxe to presidential suites to cater to their guests' needs. They feature room amenities like trendy furniture, a cozy bed with a soft pillow, an LCD TV, hair dryer, and private balcony with the majority of them facing the breathtaking beach.
Price: RM295 / Night
Address: 72, Jalan Batu Ferringhi, 11100, Penang
8. PARKROYAL Penang Resort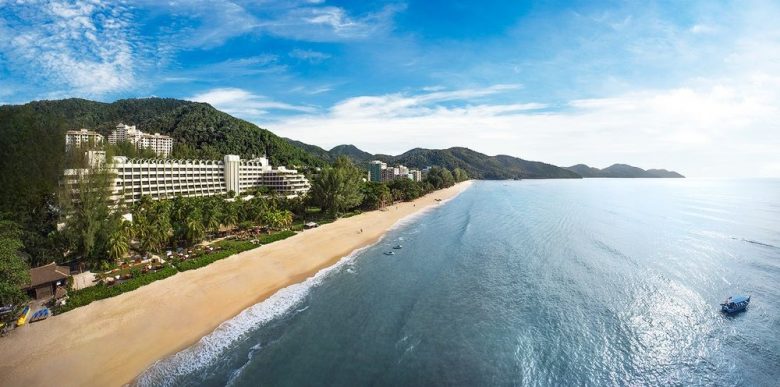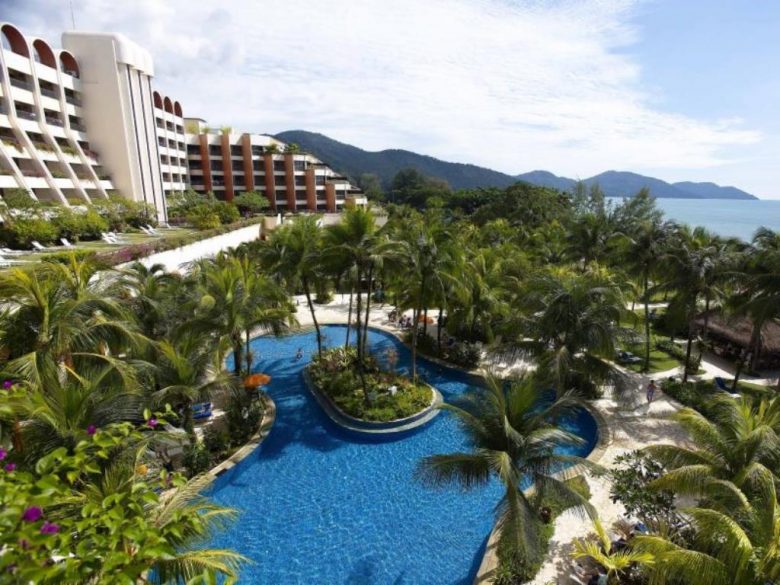 PARKROYAL Penang Resort Rooms is one of the top notch accommodations in the Batu Ferringhi area. The hotel's location is perfect for beach lovers and those who want to be at the center of the lively beach scene, and the spacious rooms and suites come with the convenience of well-equipped amenities, such as a marble bathroom, a satellite TV, in-room movies and tea/coffee maker. Other facilities include tennis courts and a fitness centre. There is also the renowned St. Gregory Spa features a range of facial and body treatments.
Price: RM530 / Night
Address: 56, Jalan Low Yat, Puncak Ria, 11100 Batu Ferringhi, Penang
9. Golden Sands Resort – Penang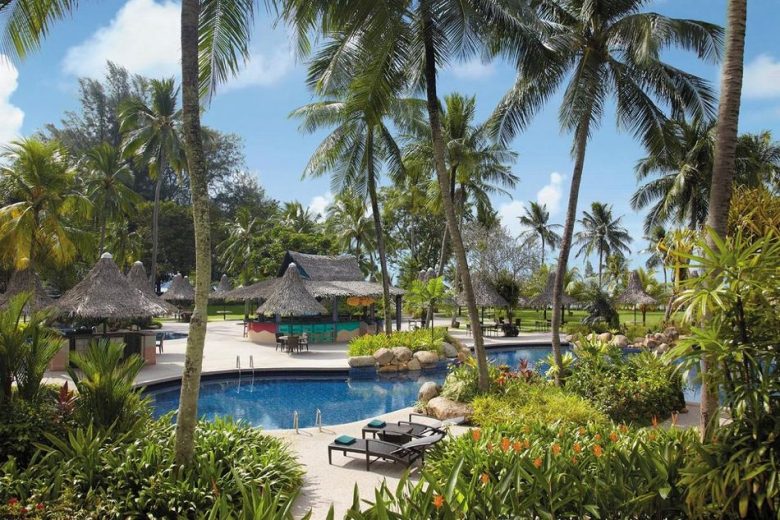 Golden Sands Resort is a 4-star hotel in the Batu Ferringi Beach. It has free Wi-Fi and a complimentary 2-way shuttle to UNESCO site, Georgetown. Back at the resort there's plenty to keep families occupied including a kids' club, the adventure zone entertainment centre, children's swimming pool and children's menus available in some of the restaurants. Overlooking the tropical grounds, international buffet spreads are available at Garden Café. Other dining options include at Sigi's Bar & Grill on the Beach and two lounges.
Price: RM360 / Night
Address: Jalan Batu Ferringhi, Kampung Tanjung Huma, 11100, Penang
10. Holiday Inn Resort Penang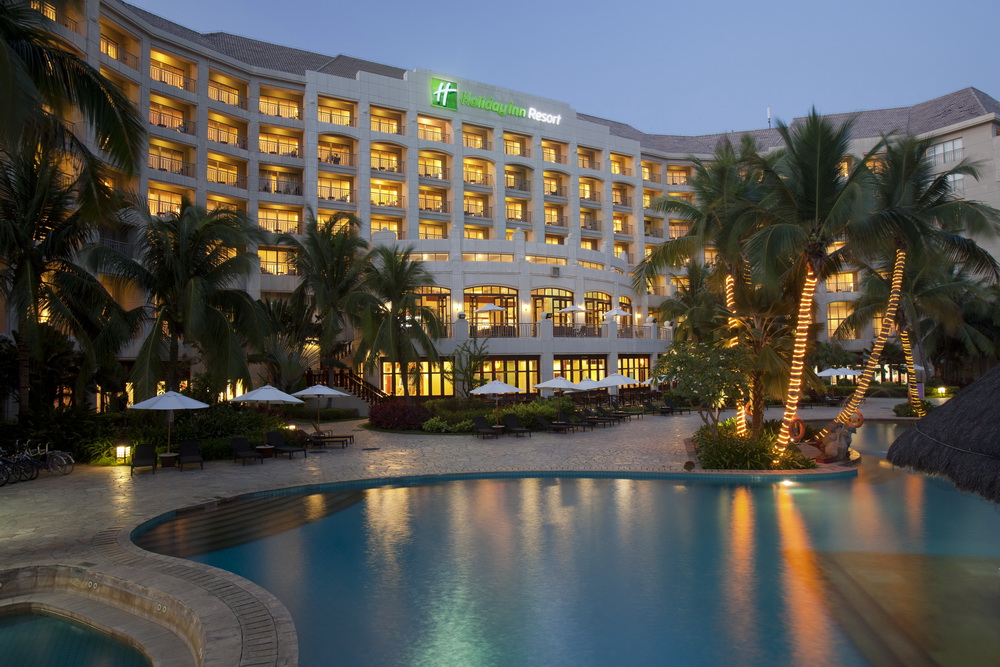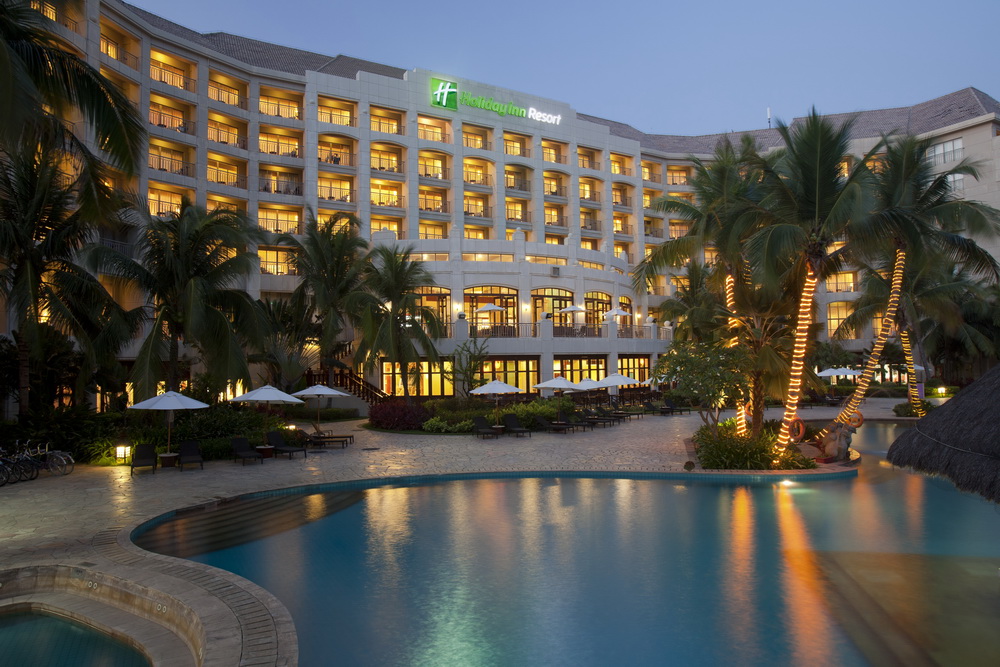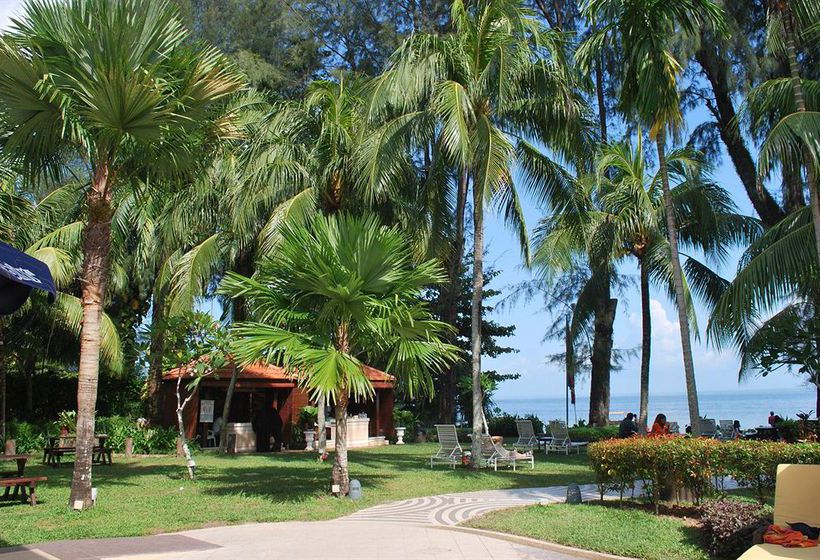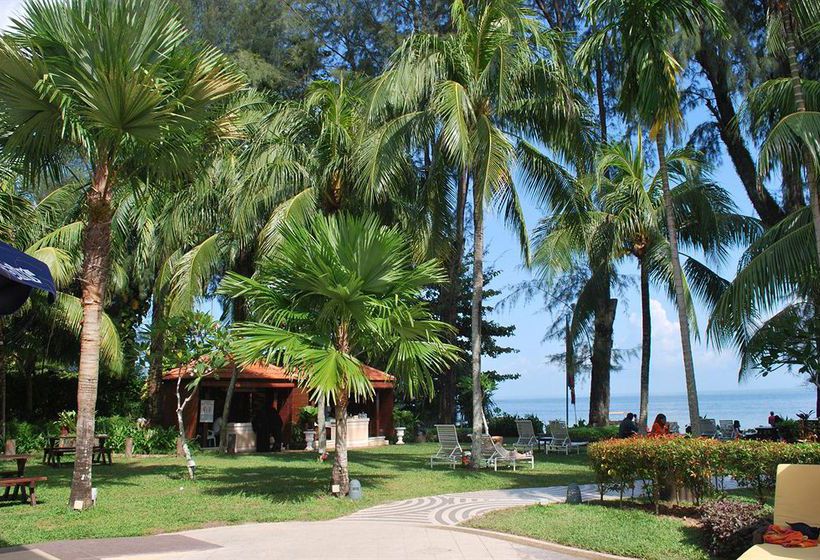 Guests at Holiday Inn Resort will be delighted to enjoy the well-appointed room the the property named Beach Wing that overlooks the beach and breathtaking sea view. The hotel is perfect for families as they have many children friendly facilities, such as the Playlab, an interactive kids' club offers a Mac Station, arcade games and a Lego room. Alternatively, guests can enjoy a variety of wellness treatments at the in-house child-friendly SPAcation. For those who just want to chill and have a drink, you can enjoyed some nice cocktails, at Hari's bar overlooking the sea.
Price: RM460 / Night
Address: 72, Jalan Batu Ferringhi, 11100 Penang, Pulau Pinang
Read also: 14 Hotels In Ipoh With Clean And Comfortable Rooms Under RM100 For 2 Pax