Food & Drinks
14 Best Street Food Around PJ Old Town Every Foodie Must Try (2020 Update)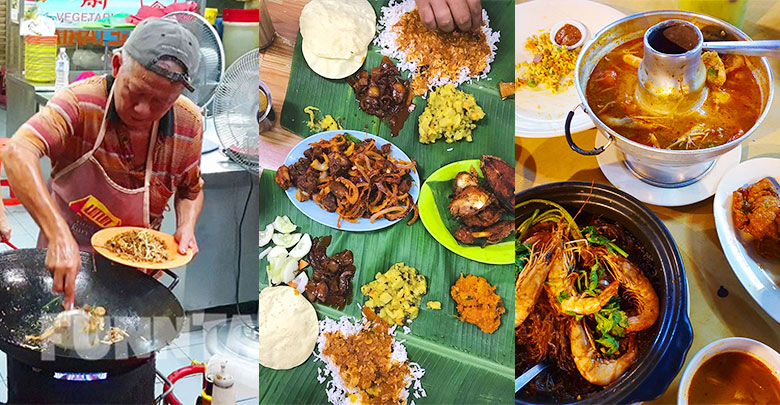 PJ Old Town is a legendary place with a variety of delicious food from Malay, Chinese and Indian cuisines. The only problem you'll have here is, with so many delicious food how would you ever choose where to eat.
We have list down a variety of popular local street food in PJ Old Town to get your cravings fixed with friends and family.
So, here are the 14 Best Street Food Around PJ Old Town Every Foodie Must Try (2020 Update) for all you hungry peeps!
1. Nasi Lemak Goreng Chef Fauzey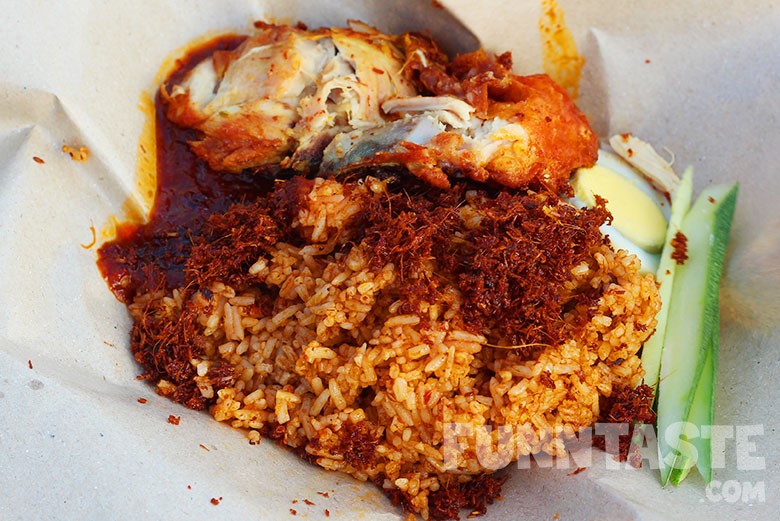 Starting the list of PJ's Nasi Lemak household names, it is Nasi Lemak Goreng Chef Fauzey. Instead of the usual santan rice, they serve fried santan rice that has been fried together with their homemade sambal over the wok. Definitely a unique modification that we feel every foodie should try at least once!
Address: Jalan Sentosa 3/57, Petaling Jaya Old Town, 46000 Petaling Jaya, Selangor
Operating Hours: 6pm– 11pm, closed on Sundays
2. PJ Old Town Char Kuey Teow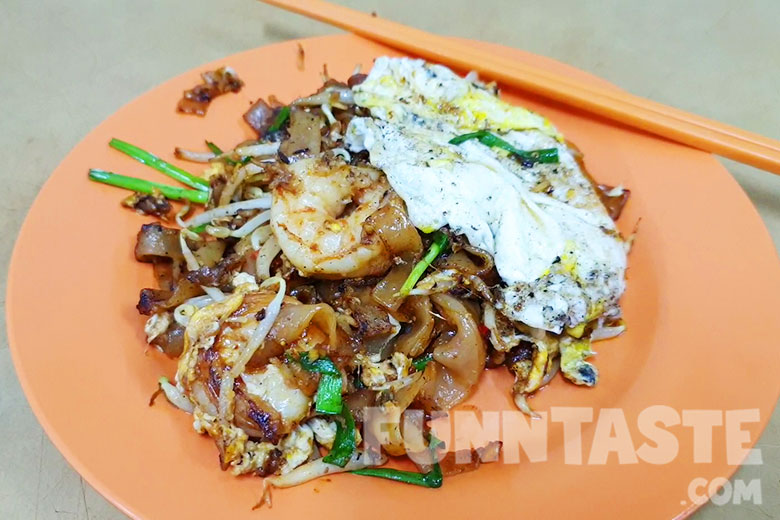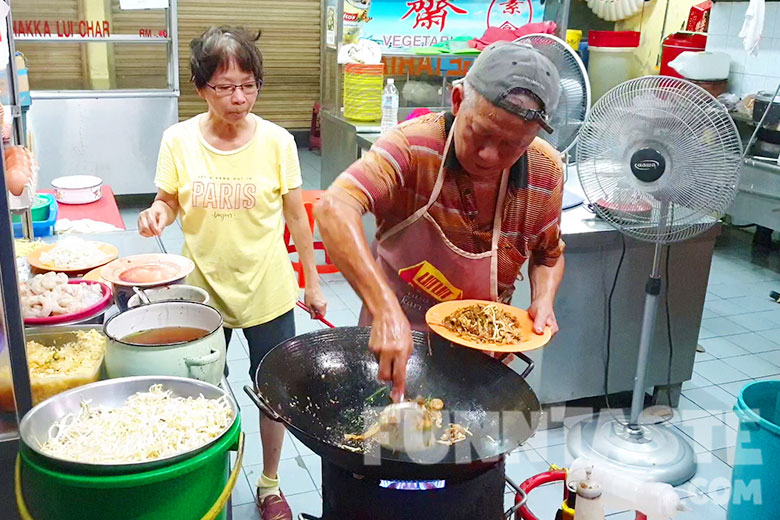 PJ Old Town Char Kuey Teow is one of the oldest stalls in the city. The friendly husband and wife duo have been selling CKT here for over 40 years. A plate of Char Kuey Teow here comes with plump, crispy prawns, a good handful of cockles, chives and bean sprouts. It is fried with plenty of "wok hei" and lard, giving it a little extra oomph and boost in flavour.
Address: Restoran Soon Lee, Jalan 1/10, Petaling Jaya Old Town (opposite Heng Kee BKT)
Operation Hours: 7pm – 11pm, daily
3. Nasi Kandar Zainul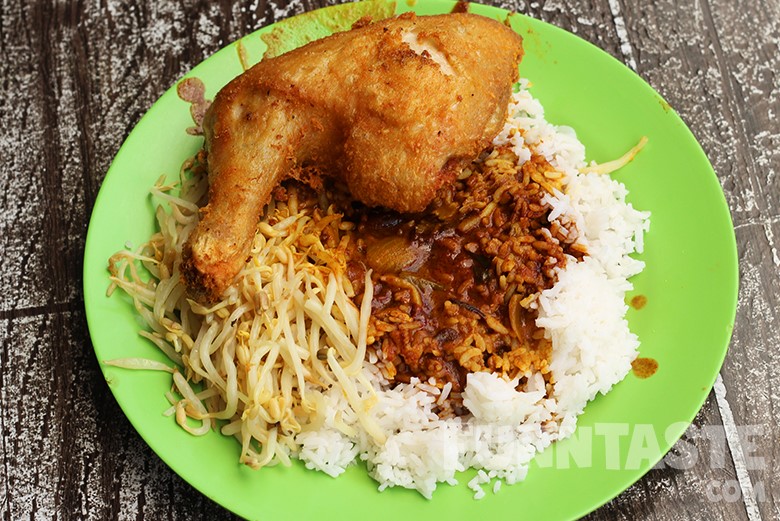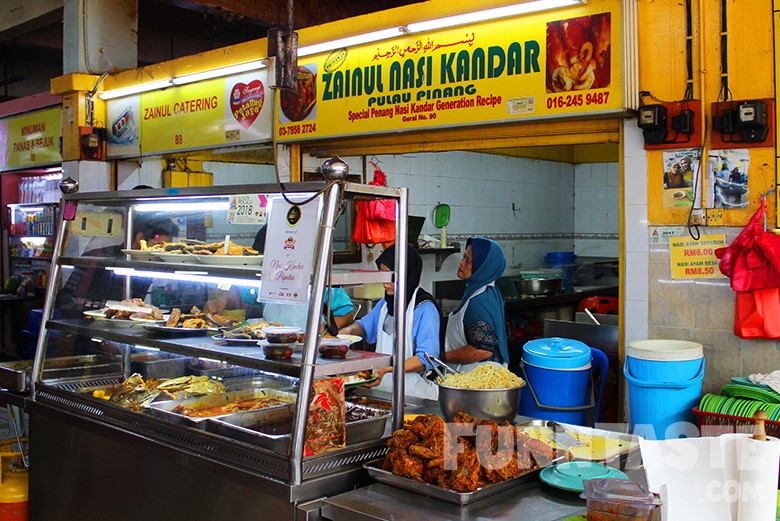 This stall is one of the few reputable Nasi Kandar places in the Klang Valley. Just like the latter, they've been selling Nasi Kandar for 4 decades now. Nasi Kandar Zainul is said to have the oomph curry flavors that can only be found in Penang nasi kandar stalls. The curries pack a punch as it was spicy, thick and wonderful. They are also known for crispy fried chicken which is said to be super juicy and delicious.
Address: Medan Selera Kompleks C, Lorong Sultan, Seksyen 52, 46200 Petaling Jaya
Operating Hours: 7am – 5pm, daily
4. Heng Kee Bak Kut Teh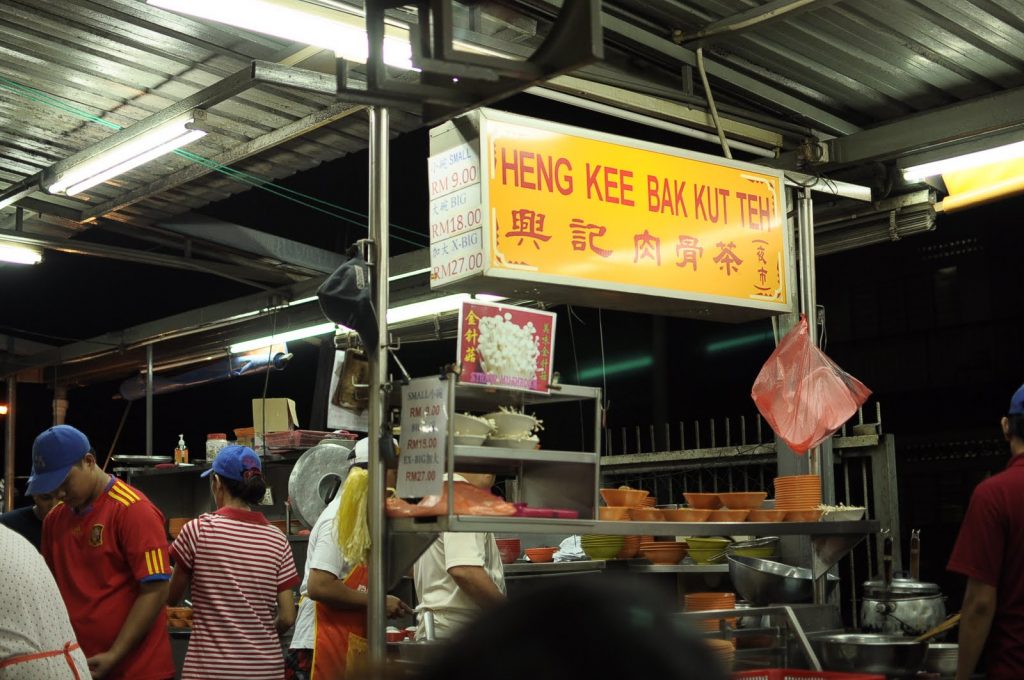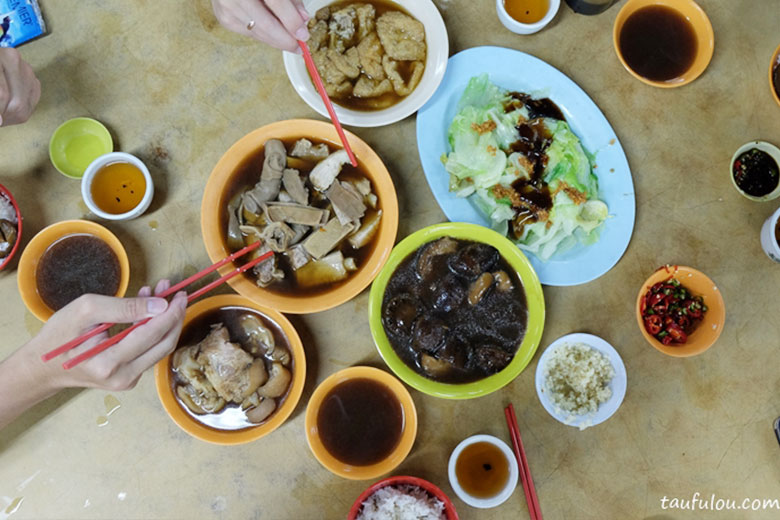 Heng Kee Bah Kut Teh is known for their distinctive flavour of Bah Kut Teh. The broth here is said to be much clearer and lighter without compromising the herbal flavour that we expect from a good BKT. They also try to keep their broth as authentic as possible by giving you another bowl to mix your mushroom and tofu puffs with. You will get to taste the BKT in the most purest form.
Address: 16, Jalan 1/10, Seksyen 1, 46000 Petaling Jaya, Selangor
Operating Hours: 5.30pm – 11pm, closed on Mondays
5. Sri Ganapathy Mess Banana Leaf Rice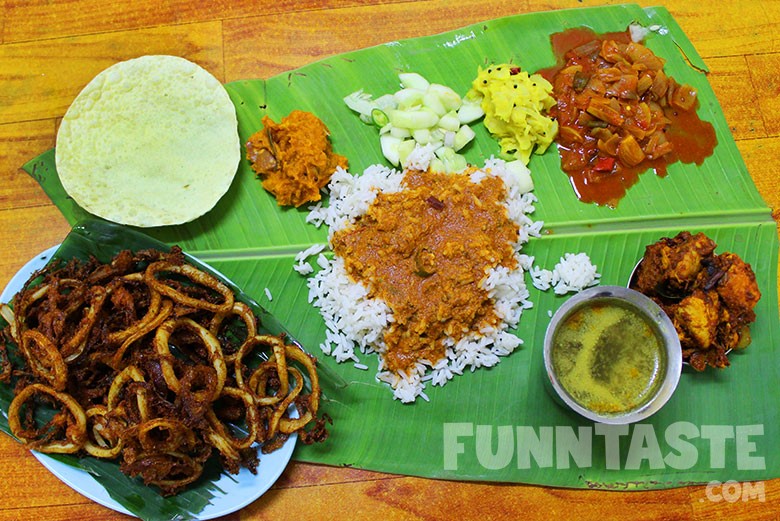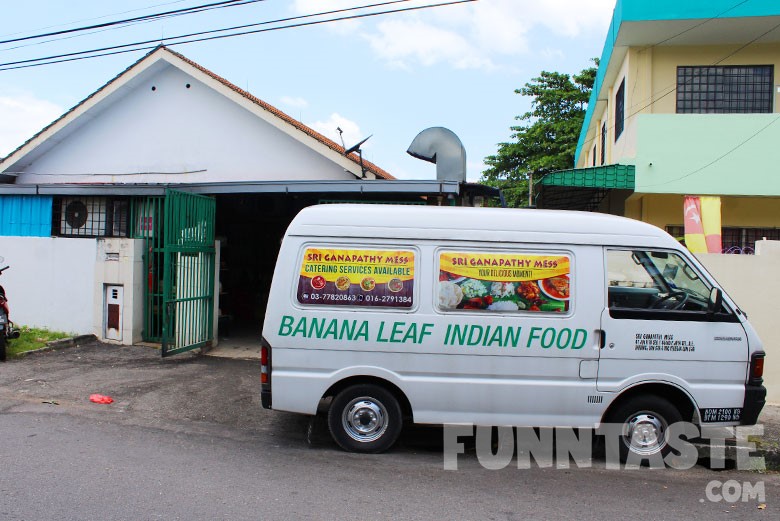 When people talk about Banana Leaf Rice in PJ Old Town, they're often referring to this hidden gem. Sri Ganapathy Mess is hidden in the mist of residence houses. They don't have any signage therefore do keep a lookout for a big white house with green gate.
The best part about this restaurant is their incredibly thick and flavorful curries, it's one of the best we've ever tasted. You can top your rice with one of their 4 gravies. Best of all, it is all refillable. You can also pair your rice with their chicken varuval or fried calamari as an extra treat to the whole experience.
Address: 47, Jalan 1/10, Seksyen 1, 46000 Petaling Jaya, Selangor
Operating Hours: 11am – 4pm, daily
6. Acha Curry House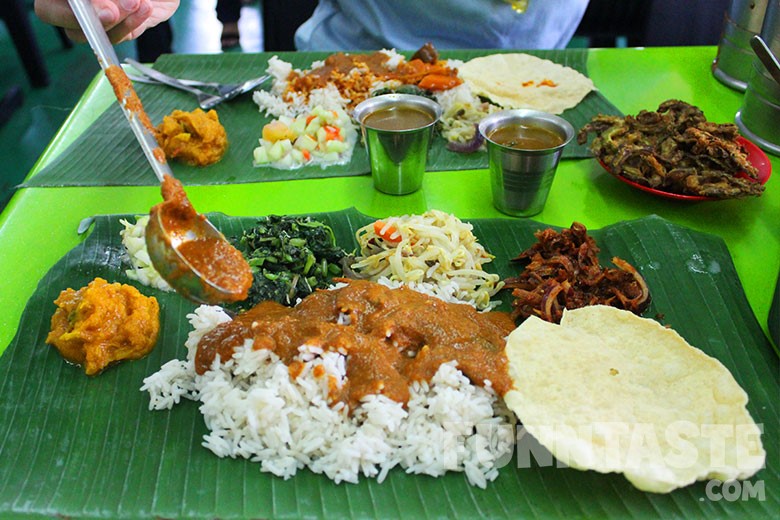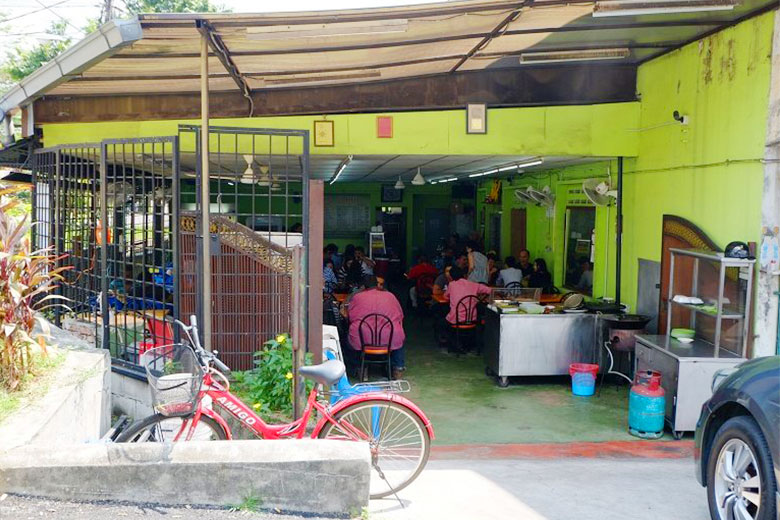 Another banana leaf rice entry because we can't get enough of it. Acha Curry House is one of the famous places for Banana Lead Rice and it is only served during lunch time so be sure to get there in time. You can refill your vegetables and curries as many times as you wish to. Make sure you don't leave without trying their Ikan Bilis Sambal, Onion Curry, and Fried Ikan Tenggiri.
Address: 271, Jalan 5/51, Bukit Gasing, 46000 Petaling Jaya, Selangor
Operation Hours: 10.30am – 4.30pm, daily
7. Cendol at Gerai Minum Weng Kee, PJ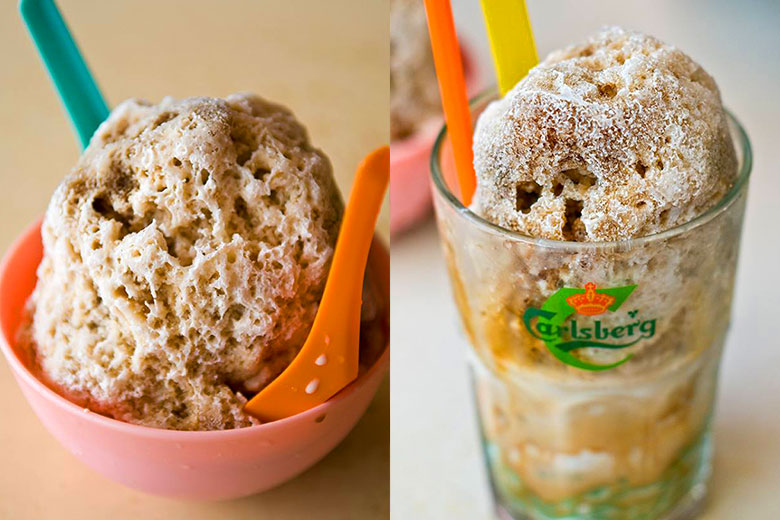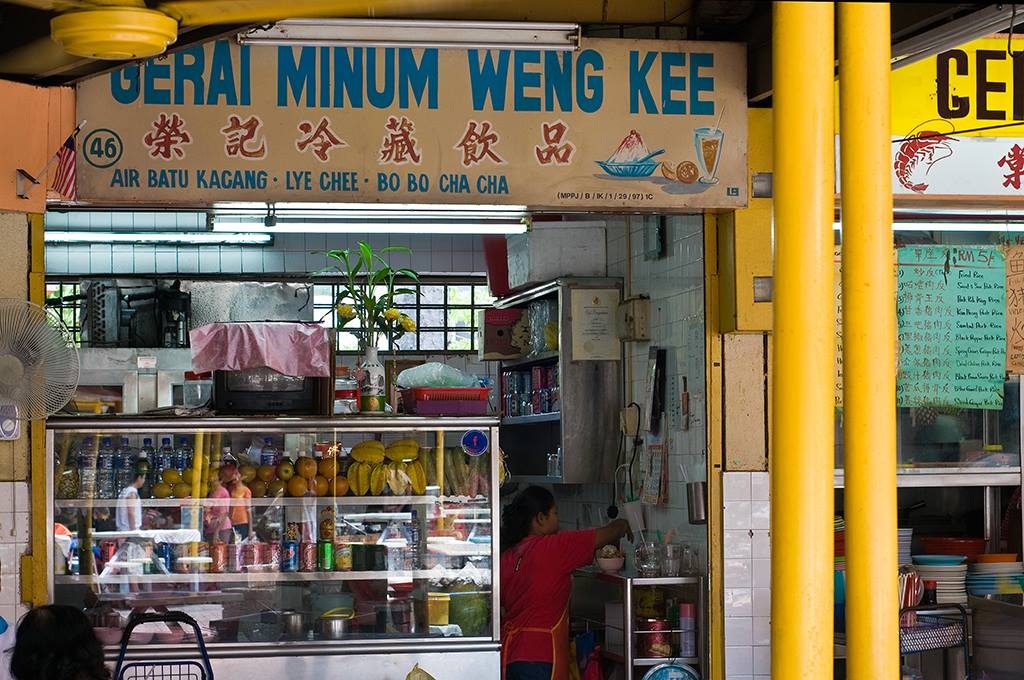 Gerai Minum Weng Kee is one of the known places for ABC and cendol. This stall has been operating for more than 50 years. ABC and cendol are cool shaved ice desserts topped with red beans, green jelly, palm sugar and gula melaka. One of the best things here is that you can adjust the sweetness level here by letting the boss know your preference.
Address: Stall 46, Jalan Othman, Pj Old Town, 46050 Petaling Jaya, Selangor
Operation Hours: 8am – 10pm, closed on Tuesday
8. Thoo Yuen Pork Satay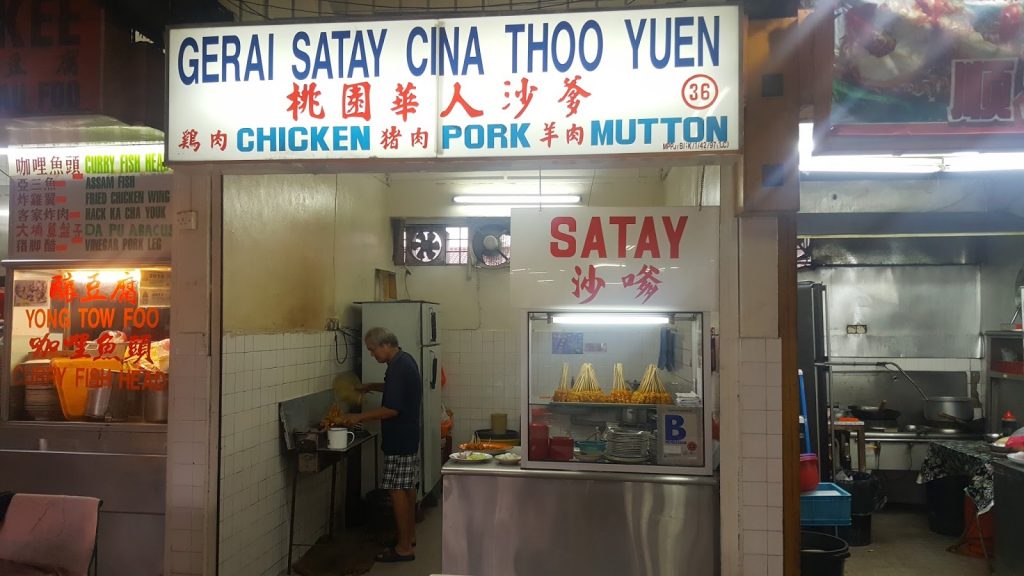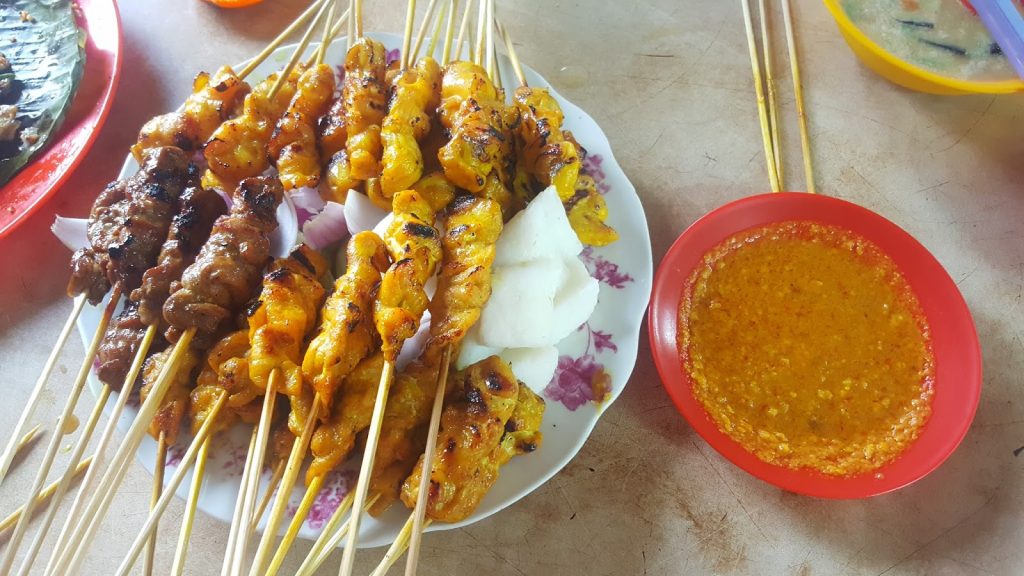 If you are In PJ and craving pork satays, then you're in luck. Head on over to PJ Old Town Food Court and look for Thoo Yuen Pork Satay. This stall is operated by an elderly couple who have been doing this for more than 30 years now. Apart from pork satays, you can get mutton and chicken too. Make sure you try their peanut sauce which is their own recipe.
Address: Stall 36, Jalan Othman, Pj Old Town, 46050 Petaling Jaya, Selangor
Operation Hours: 7am – 11pm, daily
9. Veng Soon Claypot Chicken Rice
Claypot Chicken Rice consist of well marinated soy sauce chicken cooked with freshly cut spring onions and fluffy rice. Sometimes some places add in salted fish for that extra favour. Veng Soon serves theirs with a side of shredded ginger. Most people order a side of steamed or stir fried vegetables for that extra crunch with their chicken rice. Remember to try their herbal chicken soup in coconut. It is fragrant without being too overwhelming, going so well with the chicken rice.
Address: F19, Jalan Pasar 1/21, Pj Old Town, 46000 Petaling Jaya
Operation Hours: 11am – 2pm, 5pm – 9.30pm (Monday-Saturday), 11am – 2pm, 5.30pm – 10pm (Sunday), closed on Tuesdays
10. Ah Mang Mee – Halal Hokkien Mee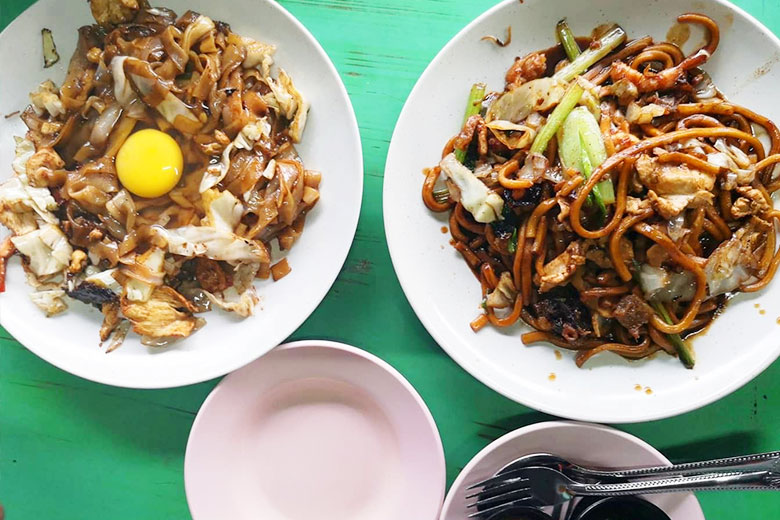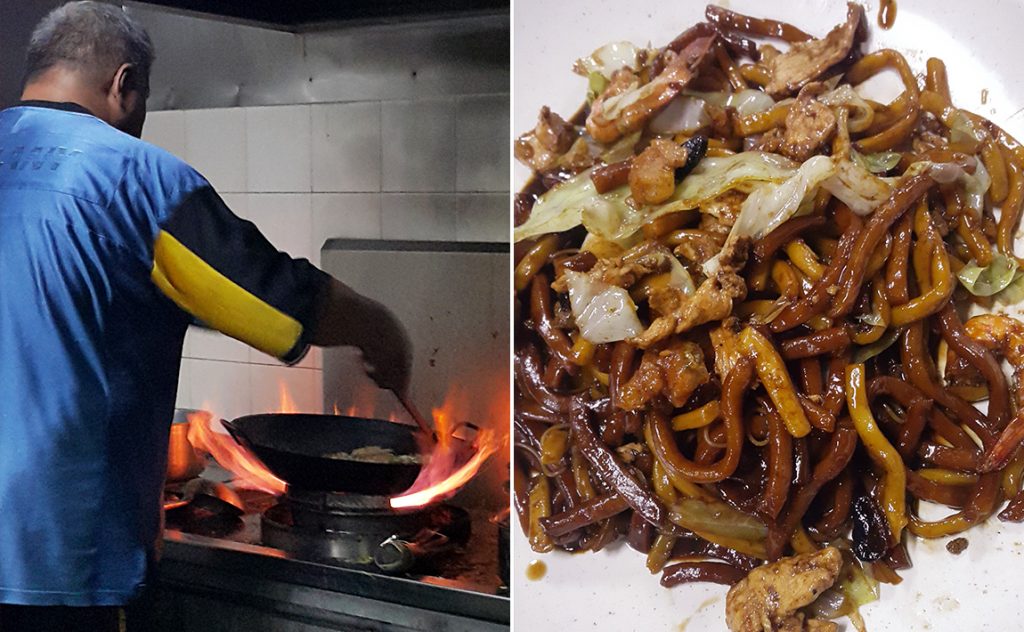 Hokkien Mee is usually non-halal as the noodles are usually cooked with pork lard and then, topped again with fried pork lard. However, this stall serves Halal hokkien mee much to the advantage of our non-pork eating friends. Jamal is a third generation Hokkien Mee seller. He replaced the fried pork lard with fried chicken skin to make his Hokkien Mee halal when he became a Muslim. Apart from that, you can also order the Koay Teow Bulan which is also another one of his signatures.
Address: 40, Jalan Othman, Pj Old Town, 46000 Petaling Jaya, Selangor
Operation Hours: 5pm – 10pm, closed on Monday and Tuesday
11. Kie Kee Chicken Rice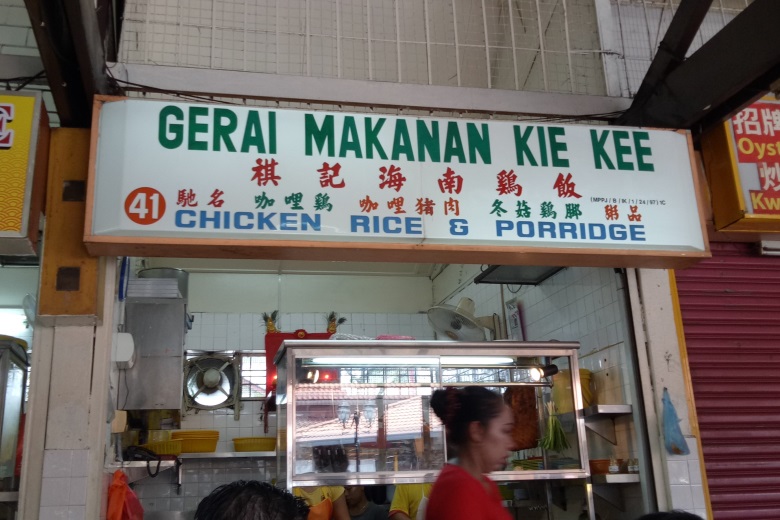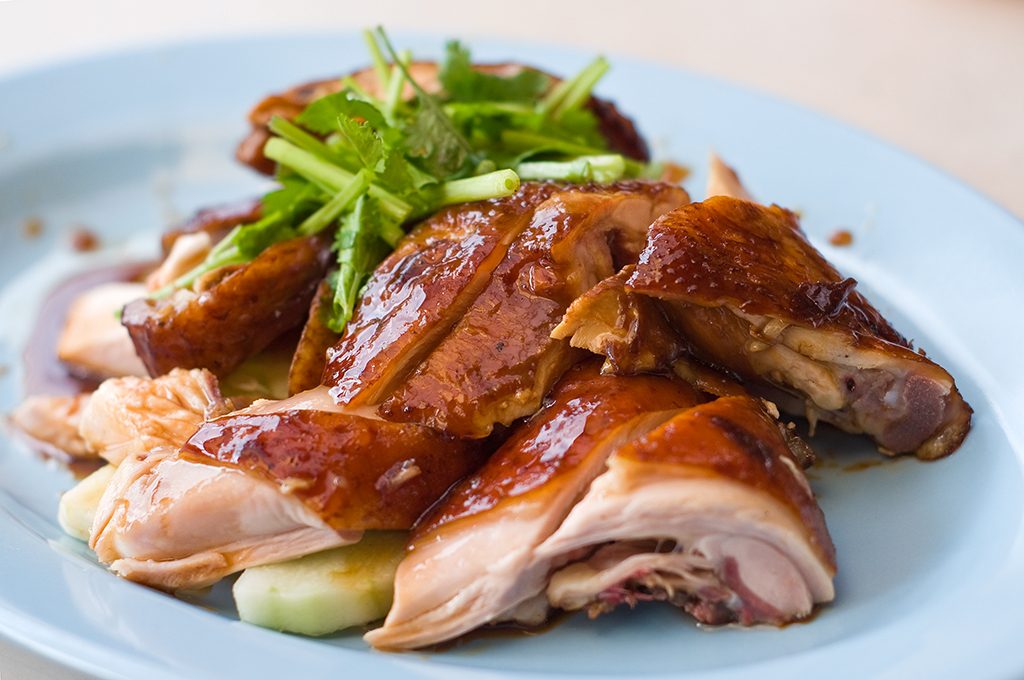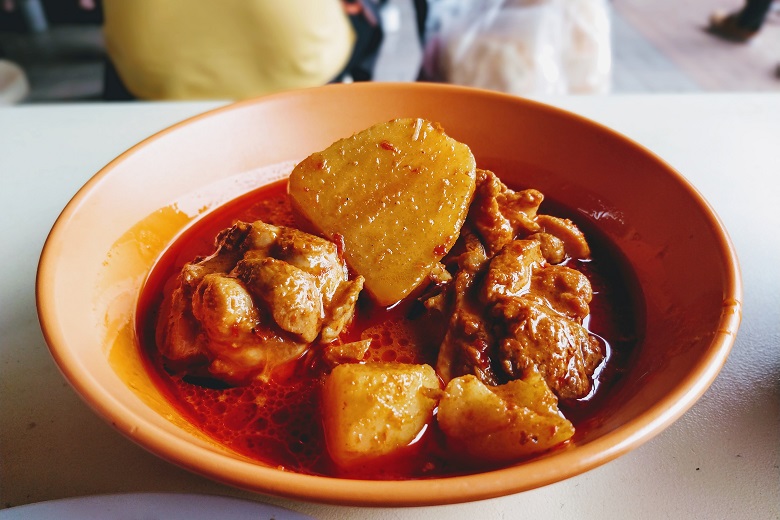 Chicken rice is a perfect meal for any time of the day. This stall has been in operation for many years. They are known for their generous portions of chicken at an affordable price and spicy sambal that pairs so well with the chicken. Make sure to try the pork curry too when you eat here!
Address: Stall 41, Jalan Othman, Pjs 4, 46000 Petaling Jaya, Selangor
12. Nasi Lemak @ Medan Selera 223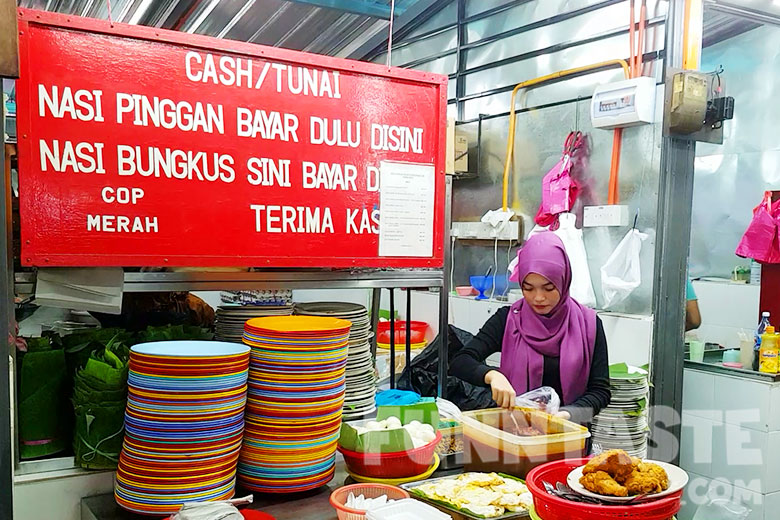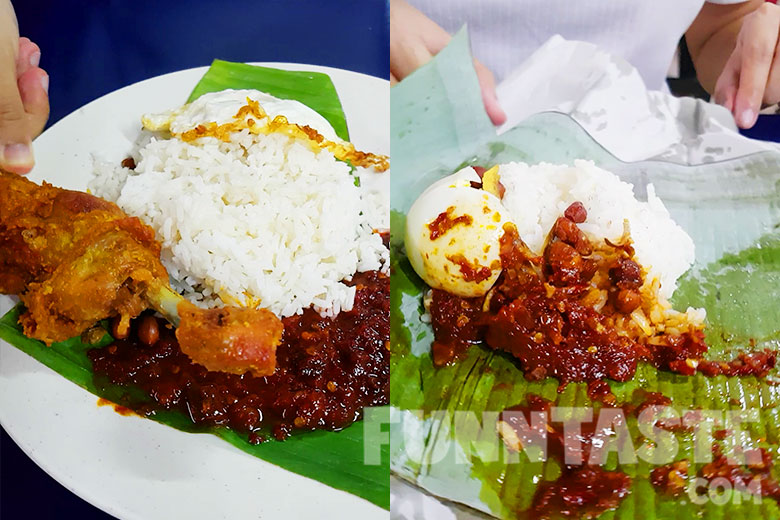 There are two famous Nasi Lemak Panas stalls at Medan Selera 223: Red and Blue. However, if you are a regular customer of the food court, you will come to know that the queue for the Red stall is crazy (in a good way). Serving only their signature nasi lemak ayam goreng, be sure to be dazzled away with their sweet and spicy level of the sambal as well as the fresh and crunchiness of the chicken.
Address: Jalan 51a/223, Seksyen 51a, 46100 Petaling Jaya
Operation Hours: 6pm – 2am
13. Koay Teow Soup @ Soon Lee Coffee Shop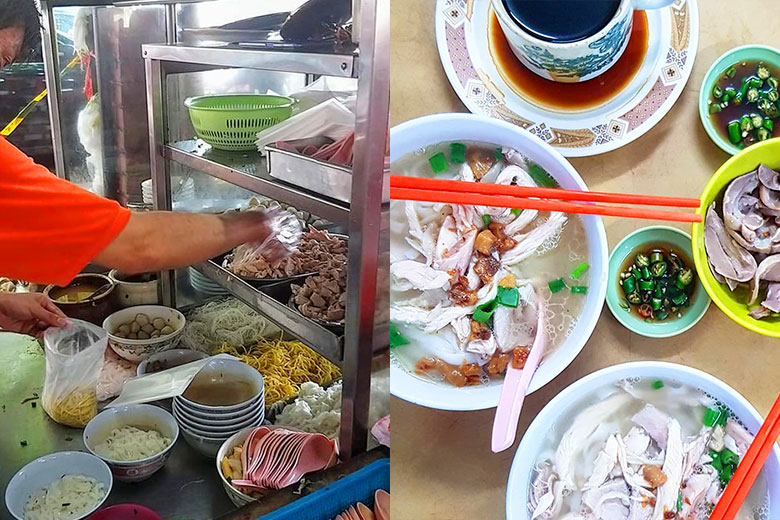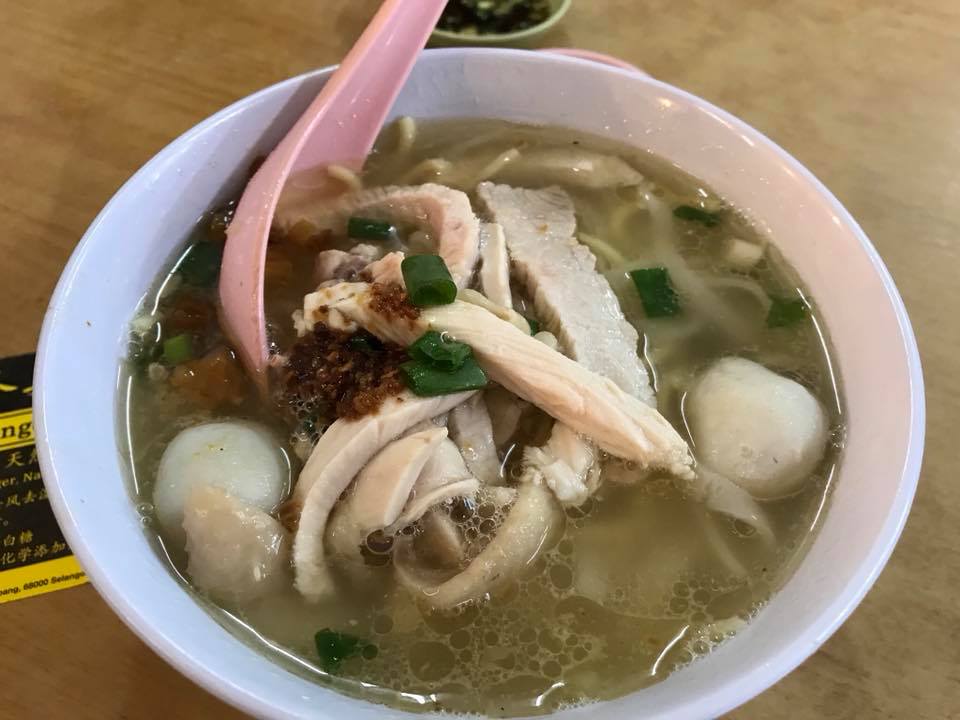 This Koay Teow Soup in Soon Lee Coffee Shop has been operating for close to 50 years by the first generation owner who migrated from Penang to Petaling Jaya in the early 70's. He has past on the business to his children, but still hang around to help out. A standard bowl of Koay Teow Soup comes with generous amounts of chicken slices, pork slices, fishballs and pork lards. The flavour of the pork is heavily infused into the soup that every spoonful is a burst of flavours.
Address: 39, Jalan 1/19, PJ Old Town, 46000 Petaling Jaya
Operation Hours: 6am – 3pm, closed on alternative Tuesdays