Food & Drinks
10 Best Char Siew Spots In Klang Valley Perfect For All Pork Lovers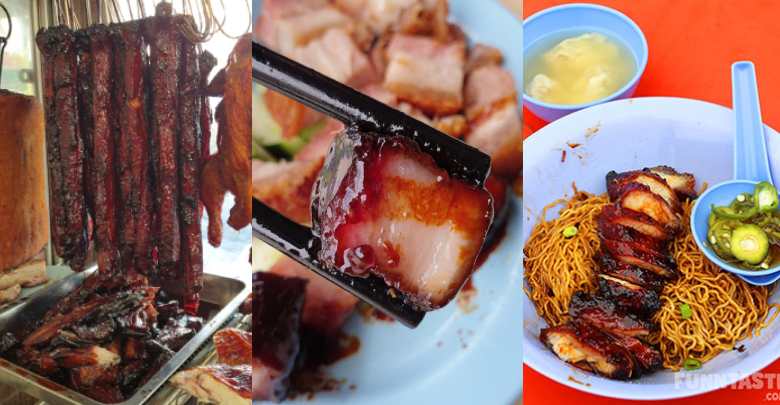 Char Siew, also known as BBQ Pork is among Malaysians' favorite dish, either as a lunch or dinner and pair it with oily rice, wantan mee, or simple snack when your tummy is bored.
Thanks to the Cantonese diaspora in Malaysia, we're blessed with a long list of legendary Char Siew spots, and most of them are typically owned by families for generations, with chefs perfecting recipes over decades.
From Cheras, Kepong, to Petaling Jaya and Glenmarie, we scour the city to bring you a delicious roundup of the best Char Siew in town! Get reading.
1. Char Siew Yoong 叉燒楊家家來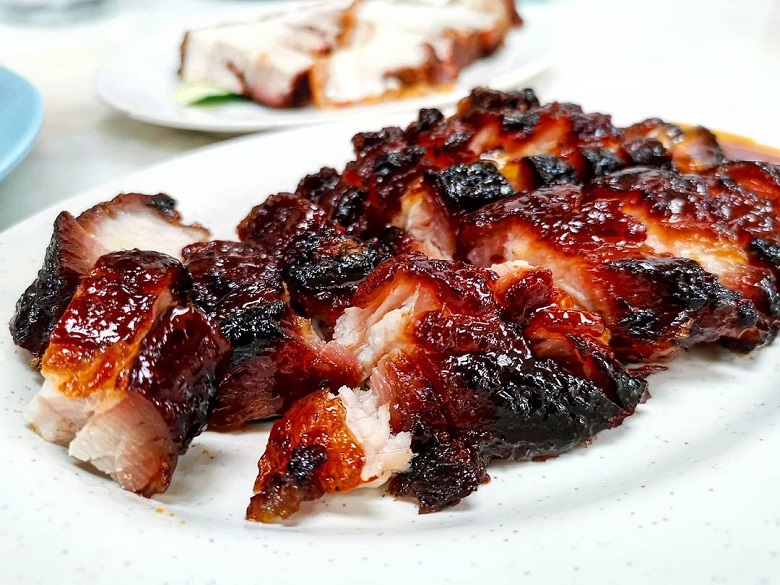 Image Credit: so3dna.kl
Image Credit: so3dna.kl
There's char siew in the shop's name and that is great marketing because you know that's the star dish in this place. Char Siew Yoong is one of the most popular spots to get your char siew fix as it gets crowded during lunch hour and it sells out quite fast. So char siew lovers know that there are different types of char siew to love and the type that they serve here is the tender meat with the perfect proportion of chewy fats and juicy meat that just melts in your mouth.
Address: 23, Jalan Pudu Ulu, Taman Pertama, 56100 Cheras, Kuala Lumpur
Operation Hours: 10.30 am – 4.30 pm
2. Meng Kee Char Siew Restaurant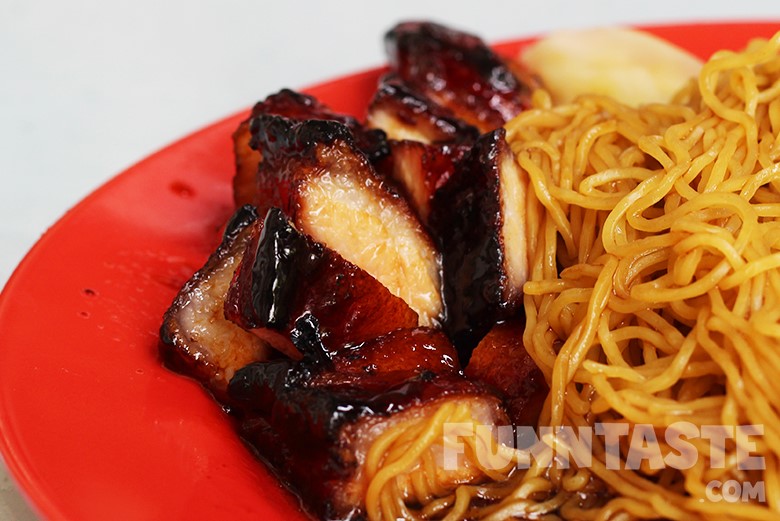 Image Credit: Fun N Taste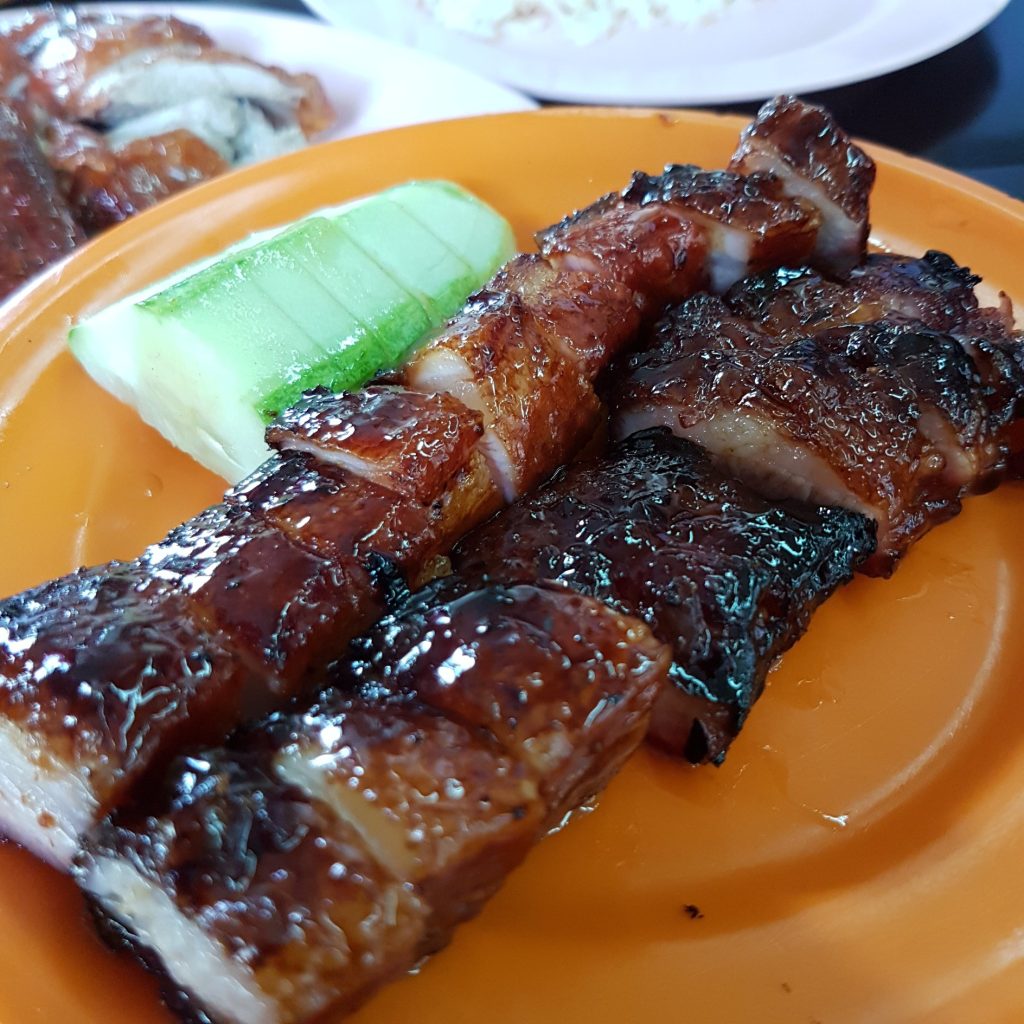 Image Credit: Take One Bite
Glenmarie folks, ya'll are blessed to have a char siew joint near you. This is a well known char siew spot among the locals for an affordably priced menu and speedy service, although the crowd does get pretty overwhelming. Aside from rice dish, they also serve wantan mee. Their meat is wonderfully barbequed with char on the edges and the gorgeous sheen of syrupy concoction that coats the tender meat and gives it its' juicy flavour.
Address: 30, Jalan Pekedai U1/36, Hicom-glenmarie Industrial Park, 40150 Shah Alam, Selangor.
Operation Hours: 6 am – 3 pm | Saturday: 6 am – 4.30 pm (Closed on Sunday)
3. Restoran Choon Yien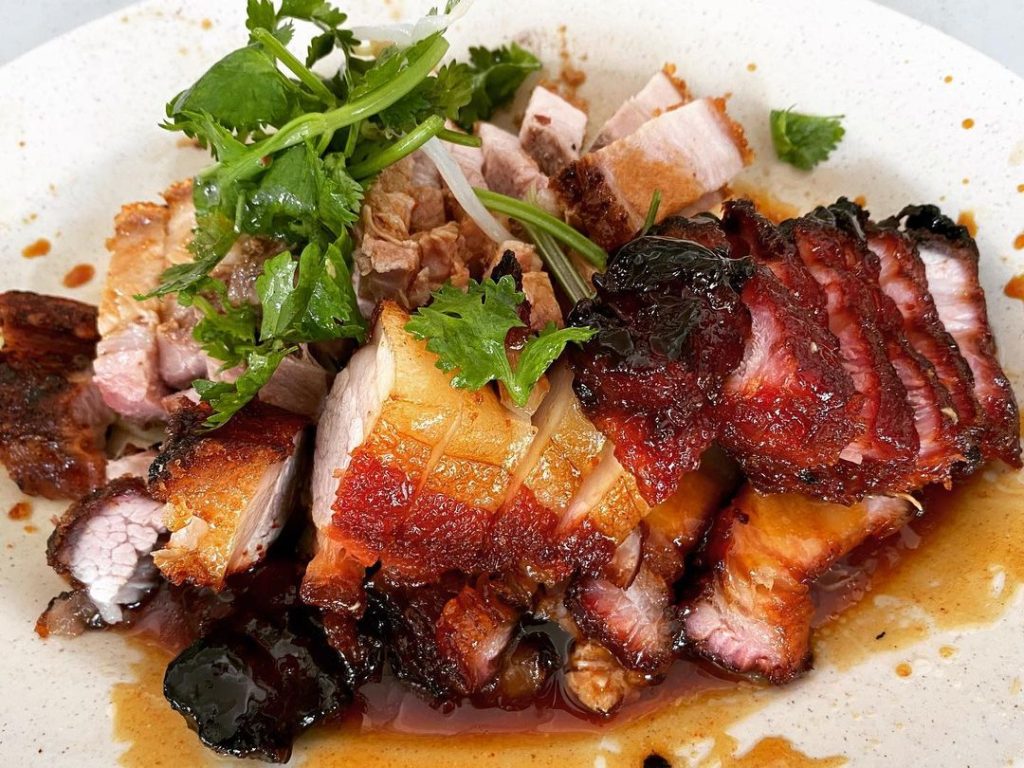 Image Credit: malaysian_foodmania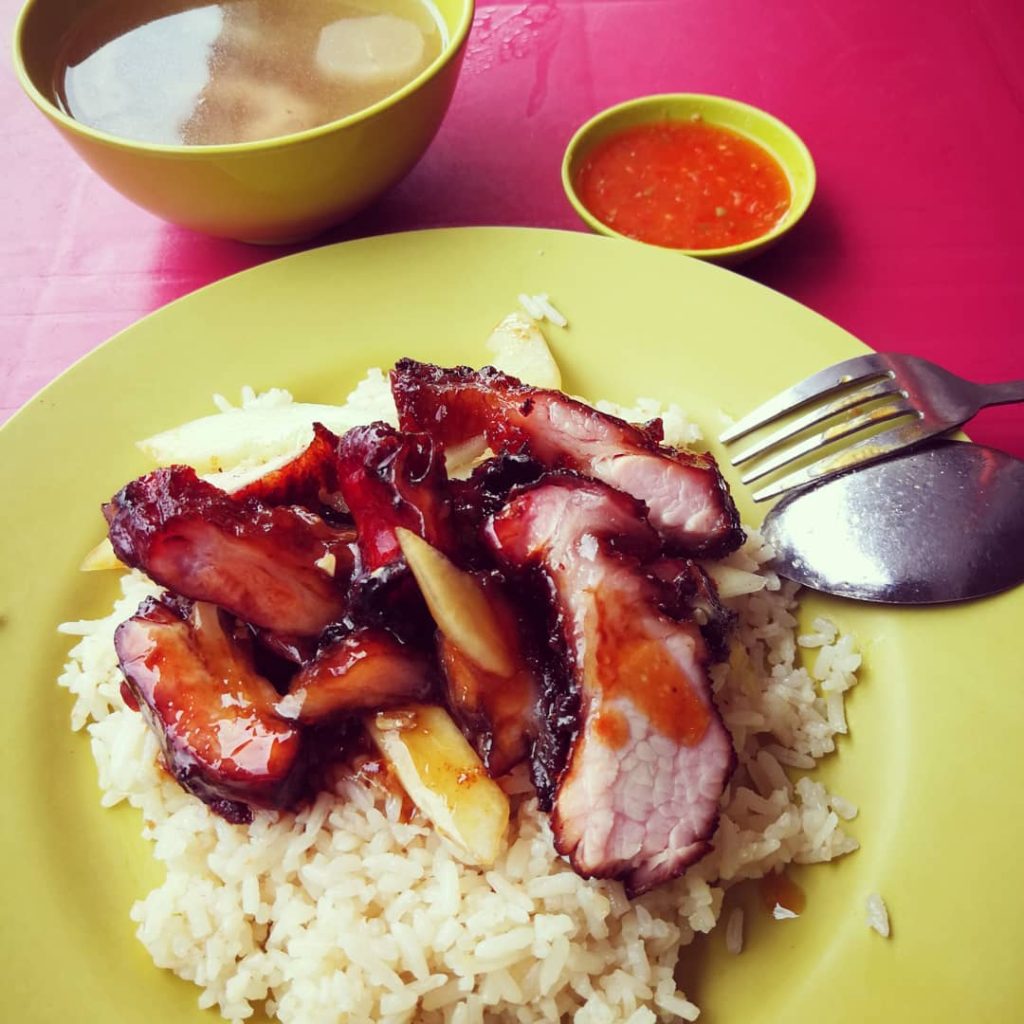 Image Credit: yohendra
This spot has been around for a long time that they have loyal patronage so this char siew is also another crowd favourite. Crowded, easily sold out and fatty char siew – the perfect testimonials to check this place out. They also add a little something to their char siew – garlic crust. Does this extra work? Head on over to discover it for yourself.
Address: CG – 1, Jalan 17/13, Happy Mansion, 46400 Petaling Jaya, Selangor
Operation Hours: 10 am – 10 pm (Closed on Sunday)
4. Spring Golden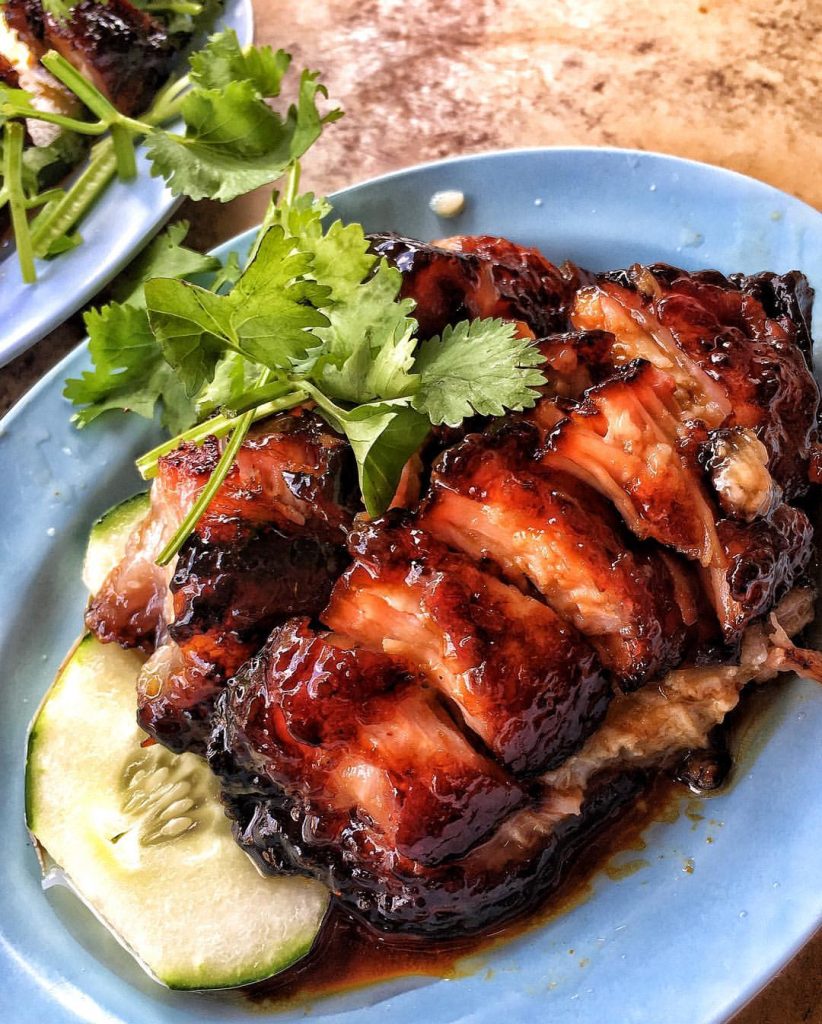 Image Credit: tummytalk_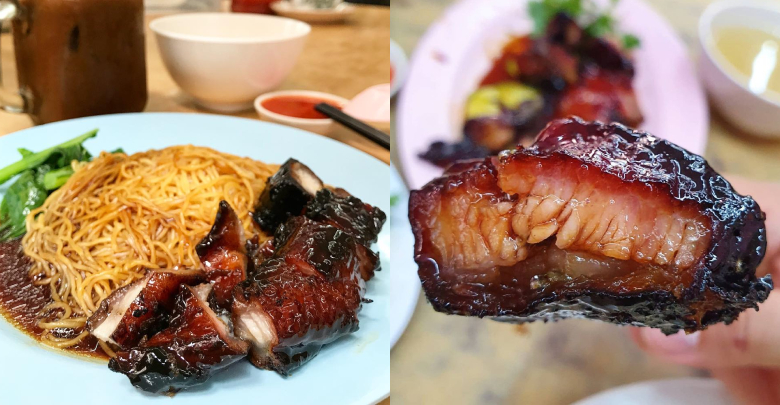 Image Credit: serenackyle, kyspeaks
What's gold here is their char siew because it is mouth-watering. They serve thick chunks of char siew and yes, the nice fatty ones which have a nice crispy exterior and a tender and juicy interior. Their char siew is the perfect balance of savoury and sweet thanks to their flavourful ingredients and exceptional skills. Their char siew is gold worthy and you'll instantly feel chirpy and happy after one taste of their fantastic char siew.
Address: 25, Jalan Sepadu C 25/C, Taman Sri Muda, 40400 Shah Alam, Selangor
Opening Hours: 9am – 2 pm
5. The Toast & Roast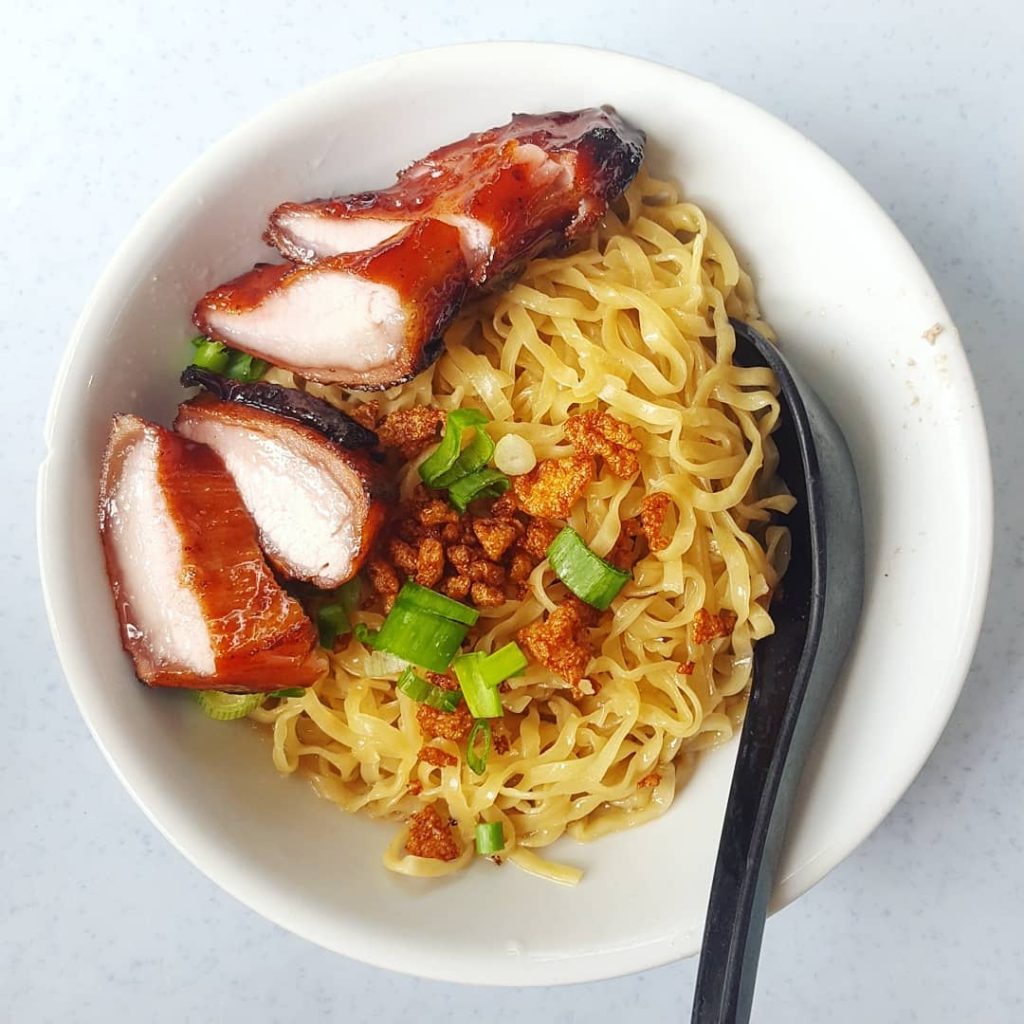 Image Credit: shengyen_ng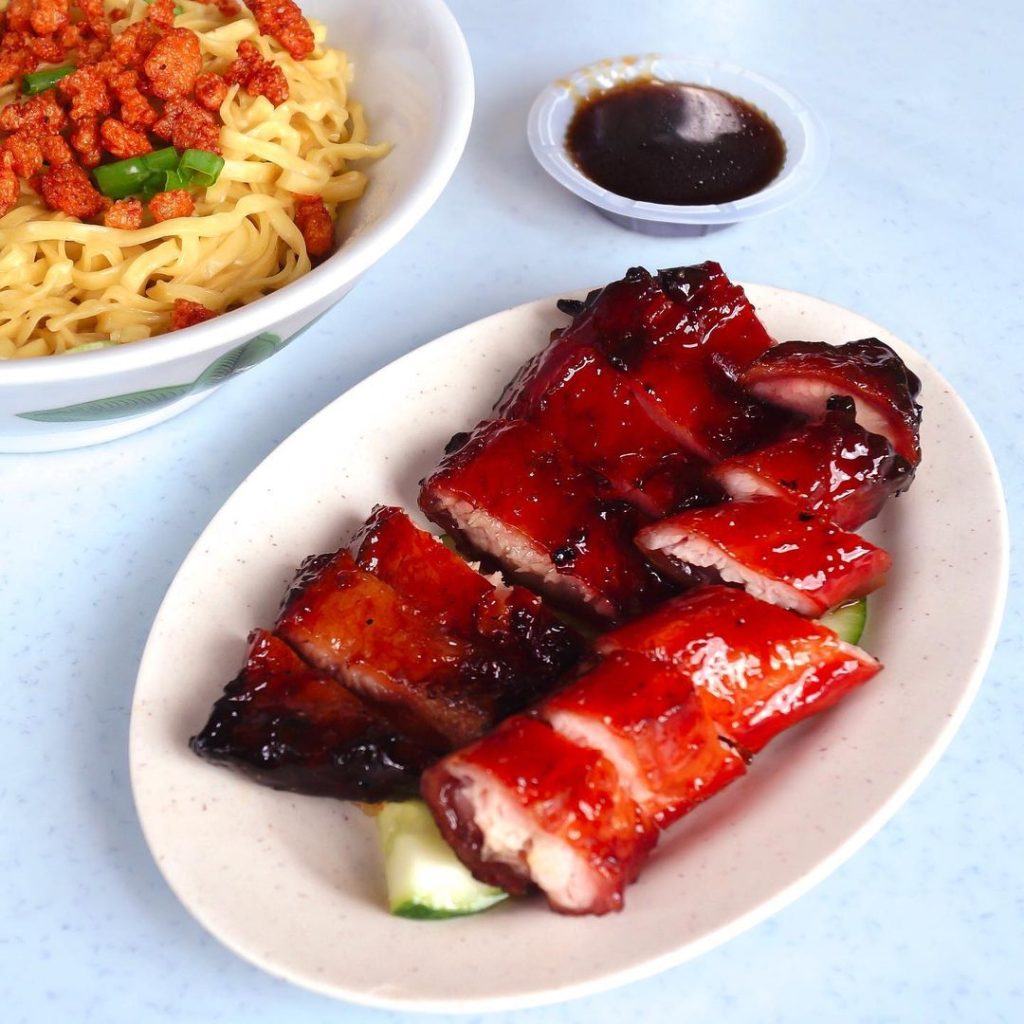 Image Credit: jonathanloong
No bread is served here but there's char siew and their signature dish is Hakka noodles with minced pork so you get two amazing items at one spot. Their char siew is flavourful thanks to the wonderful marination of their sauces which makes their char siew the ideal flavour combinations of sweet and savoury. On the outside, there's char and a nice little crisp when you bite into the tasty char siew.
Address: 20, Jalan SS 2/72, Seksyen 19, 47300 Petaling Jaya, Selangor
Opening Hours: 8.30 am – 4 pm (Closed on Tuesday)
6. TnR by Sean & Angie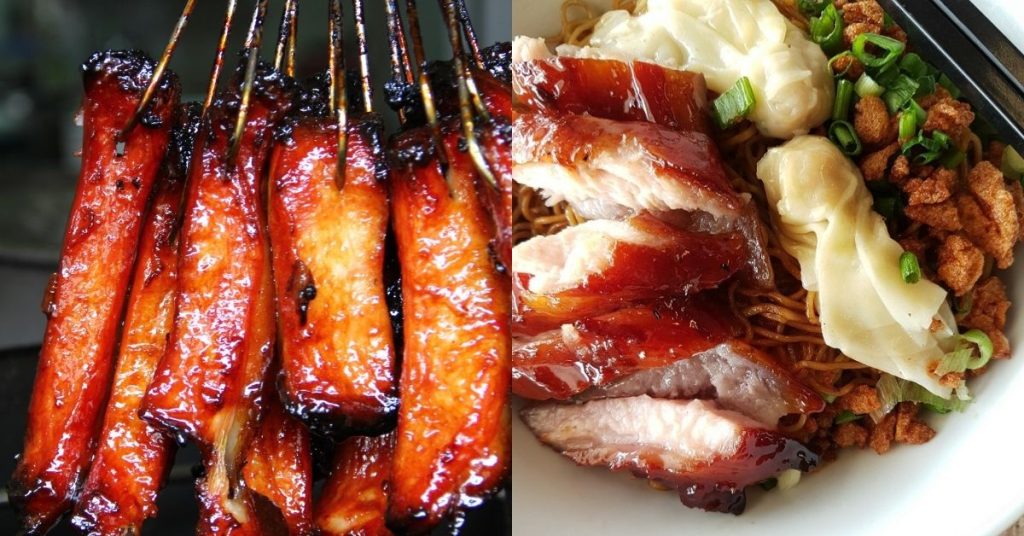 Image Credit: TNR Facebook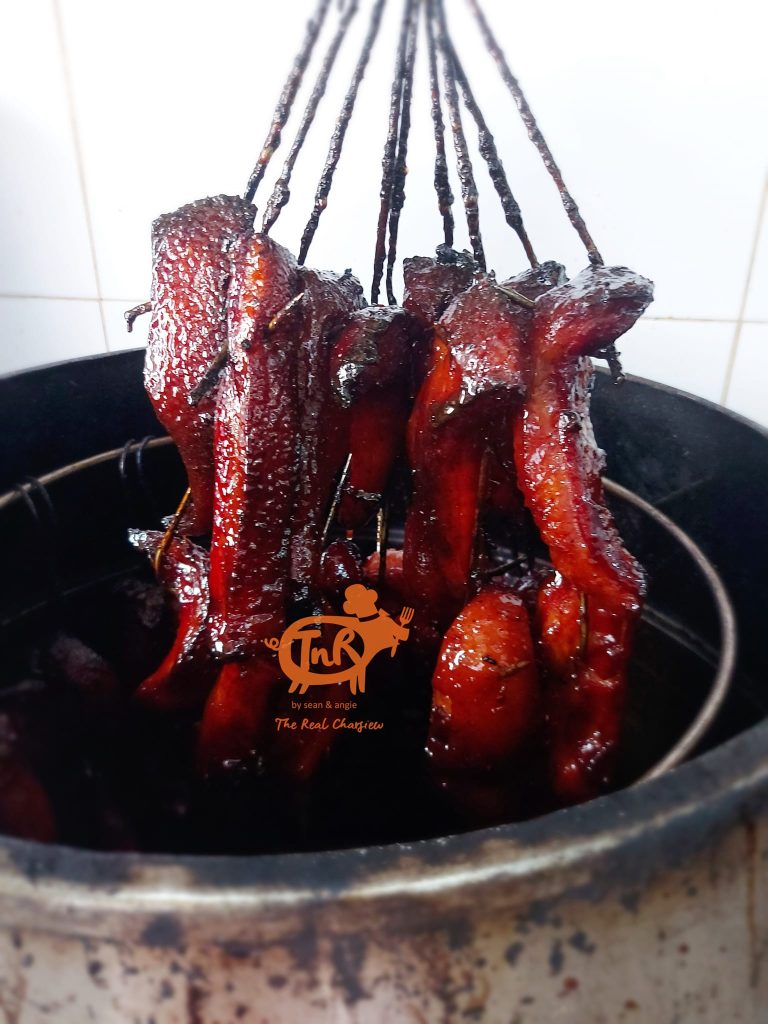 You most likely noticed that TnR by Sean & Angie has similar name with the previous shop. But that's the story for another day. The humble eatery usually has a queue of char siew lovers waiting to devour their sweet, juicy char siew atop Hakka noodles with minced pork.Their char siew is flavourfully cooked to perfection and each bite will leave you wanting more.
Address: 101, Jalan SS 2/6, SS 2, 47300 Petaling Jaya, Selangor
Opening Hours: 10 am – 8.45 pm (Closed on Thursday)
7. Wai Kee Wantan Mee @ Everyday Foodcourt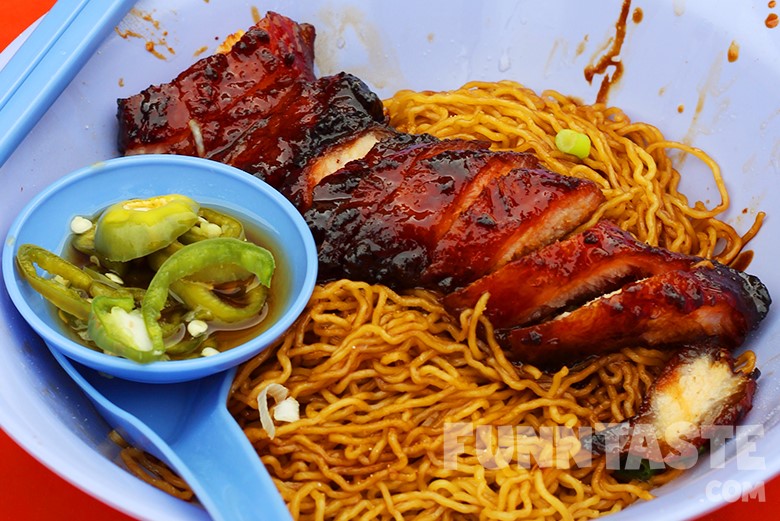 Image Credit: Fun N Taste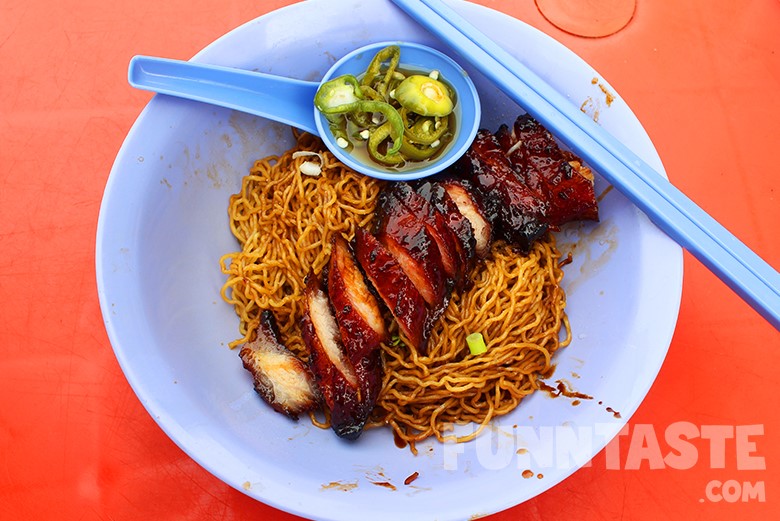 Image Credit: Fun N Taste
You may be thinking wheres the char siew in this, well they serve their char siew with their signature Wonton noodles and it's a crowd favourite that almost everyone shows up for this flavourful dish. Their char siew is succulent, tender and juicy on the inside and a nice little sheen of sweetness and char on the outside.
Address: Jalan Bandar 1, Pusat Bandar Puchong, 47100 Puchong, Selangor
Operation Hours: 7am – 3.30pm
8. Soo Kee Char Siew Restaurant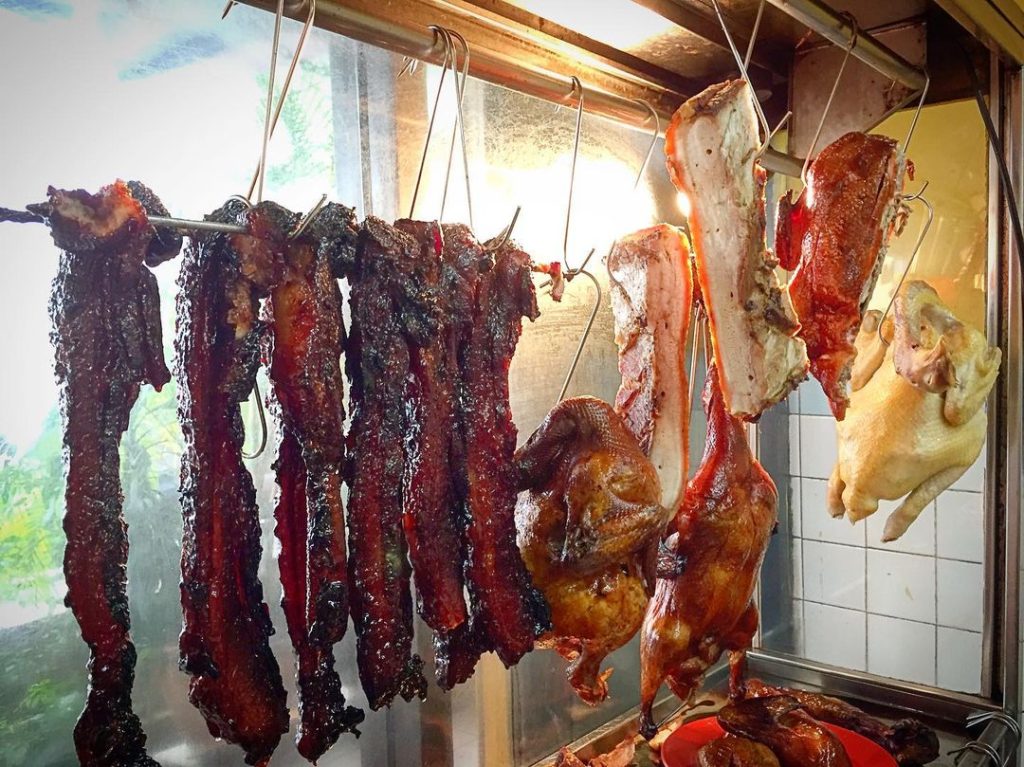 Image Credit: ndliew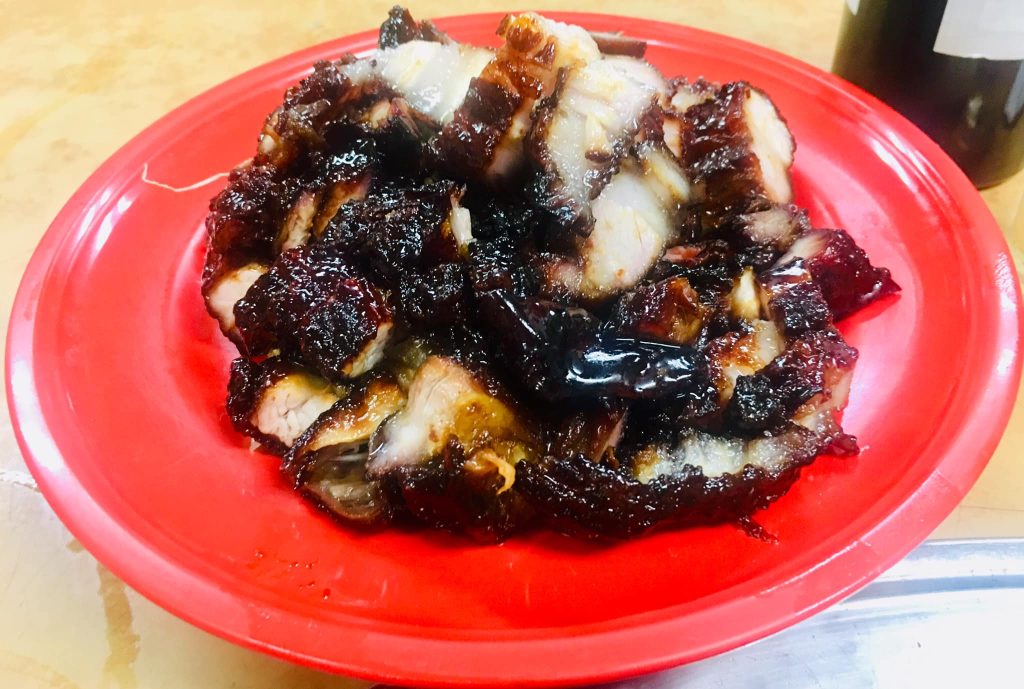 Image Credit: Adrian Lee
This place is old school and old school places like this are the OG's in dishes like char siew. Despite the old school style, this place is bustling with crowds who know that this place is a gem in disguise. You would have to enquire what they serve as they don't offer a menu but it pretty much covers the basics of rice, noodles, vegetables and a selection of meat – pork, chicken, duck, fish, etc. People can't get enough of their char siew as its' wonderful flavours paired with a crispy exterior and chewy & tender interior makes you sigh in delight.
Address: 4th Mile, 50450, 373, Jalan Ampang, Au 1, 55000 Kuala Lumpur
Operation Hour: 11 am – 9 pm (Closed on Monday)
9. Tian Hong Char Siew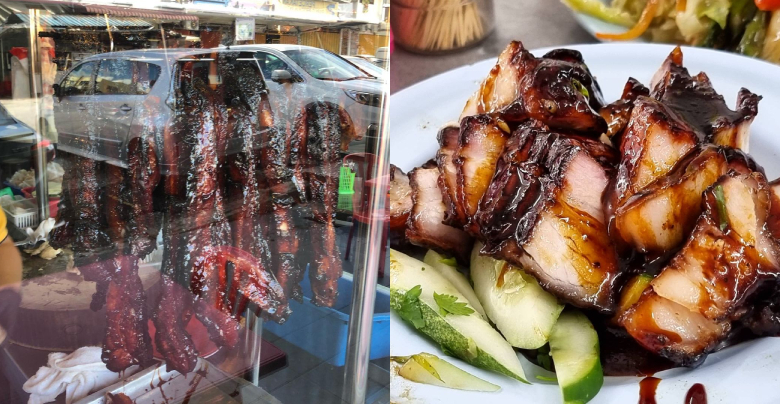 Image Credit: fandifu78, musteattoday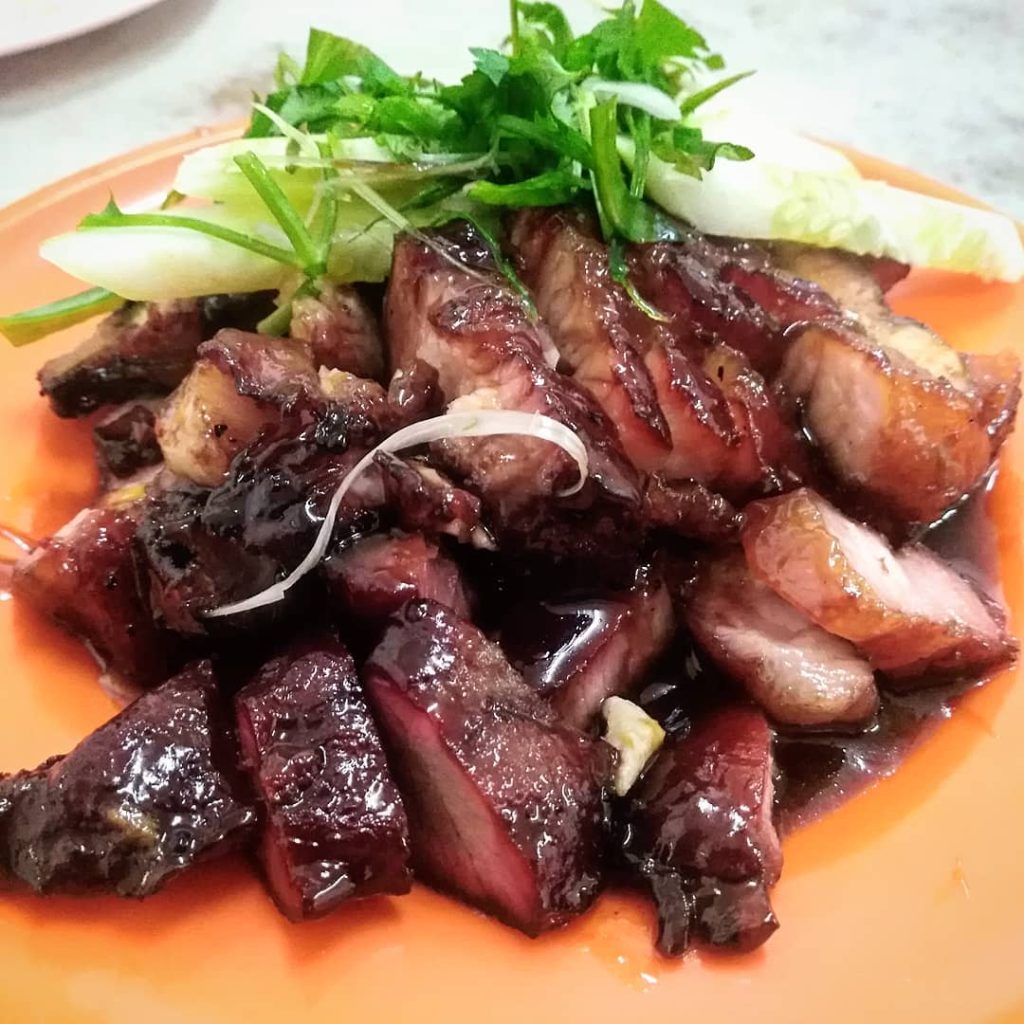 Image Credit: leoyap725
Now we all know and love how wonderfully delicious char siew is. This place not only serves fantastic char siew that is fleshy and charred to perfection but their sauce is as good and flavourful as their char siew. It intensifies the flavours of the char siew that makes it so irresistible that it's almost a must to have the char siew with the delicious sauce. Your taste buds will thank you for checking this place out in your next char siew hunt.
Address: 81, Jalan Tuanku 2, Salak South Garden, 57100 Kuala Lumpur
Operation Hours: 11.30 am – 3.30 pm (Closed on Monday)
10. Fat Yoong Restaurant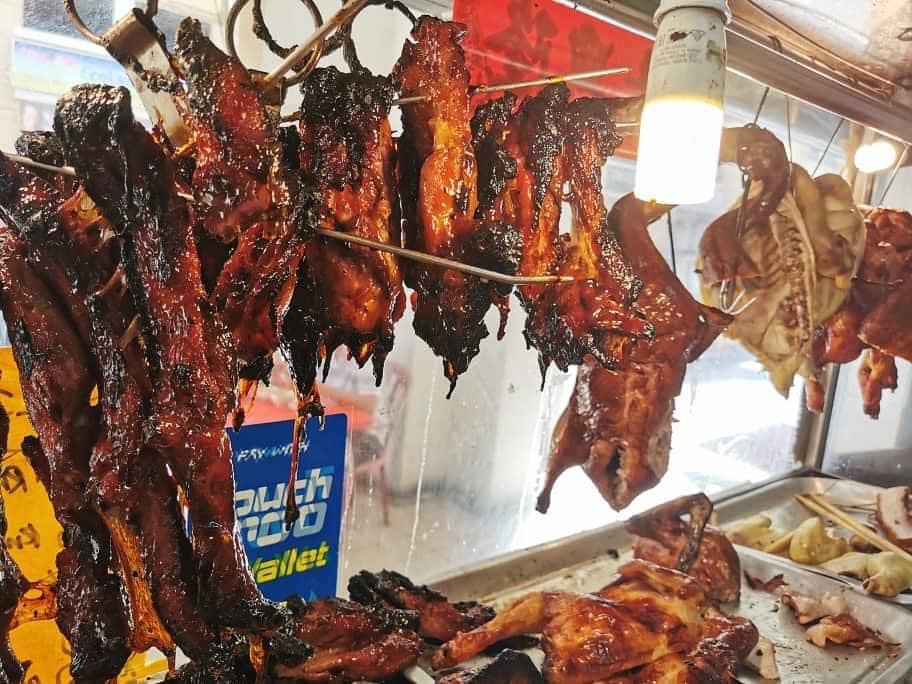 Image Credit: Tang Yin Ching
Image Credit: AIO2u 吃喝玩乐
You can get your char siew with wonton noodles here and let me tell you this combination is heavenly. Their wonton noodles on its' own are delicious and paired with juicy, luscious char siew that is charred to a sweet perfection creates a blissful moment of a wonderful combination of flavours. So wanton noodle fans, you know where to head to next to get your tasty wanton noodles with some fatty char siew that is extremely yummy.
Address: 1, 19, Jalan Metro Perdana 2, Taman Usahawan Kepong, 52100 Kuala Lumpur
Opening Hours: 5.30 am – 2 pm (Closed on Wednesday)
Also Check Out: 10 Fun Things To Do For Kids Around The Klang Valley
–
Join our Private Facebook Group and share your passion for food and places around Malaysia with our community. We regularly post about hidden gems, places to explore, attractive promos and new food to try.
Click on the picture below and join our Facebook Group today.