Food & Drinks
10 Awesome Hong Kong Eateries In The Klang Valley To Check Out [2021 Update]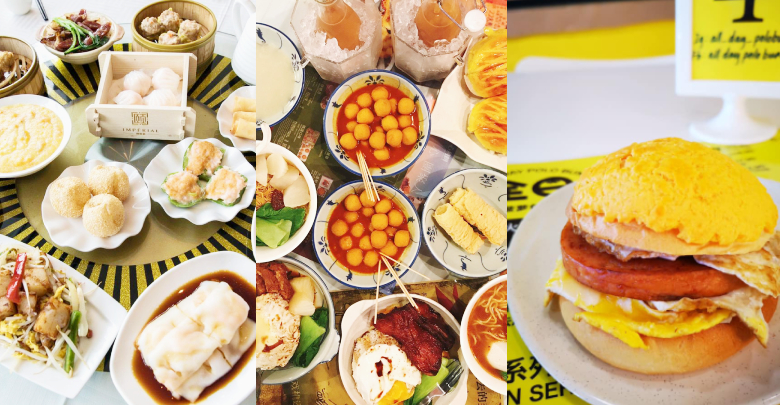 Feature Image Credit: Eater Montreal, valerie_ong0317, All Day Polo Bun
Dim Sum, Chee Cheong Fun, Hong Kong Milk Tea, HK Style French Toast, Hong Kong cuisine is an exotic fusion of Eastern and Western flavours due to its rich history.
If you miss traveling to Hong Kong, or you've not been to Hong Kong, then stay with us. For now, let's wait patiently for the borders to reopen and check out this 10 Awesome Hong Kong Eateries In The Klang Valley To Check Out [2021 Update].
Let's go!
1. HK Boy Cart Noodles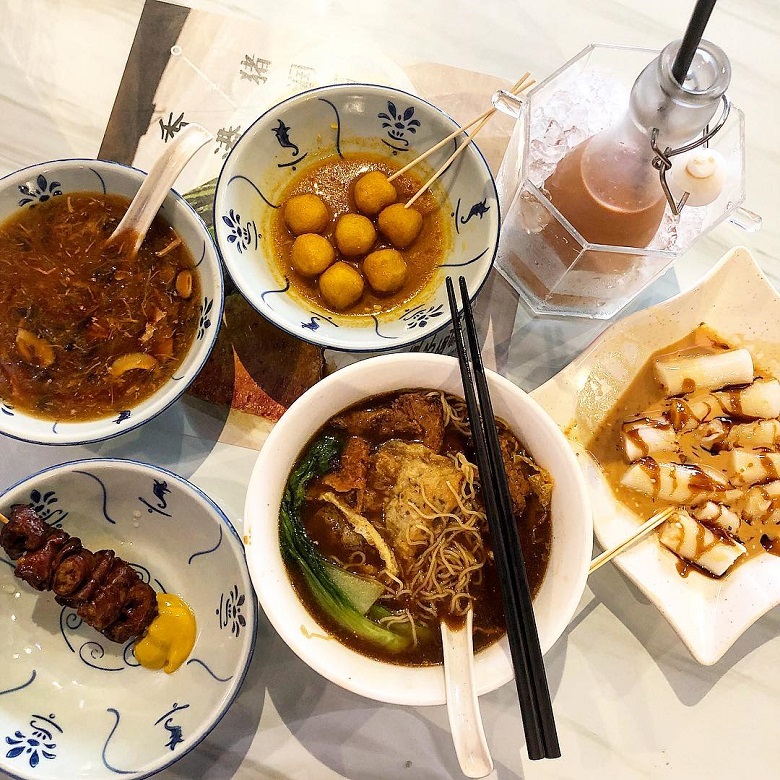 Image Credit: duolaxiin_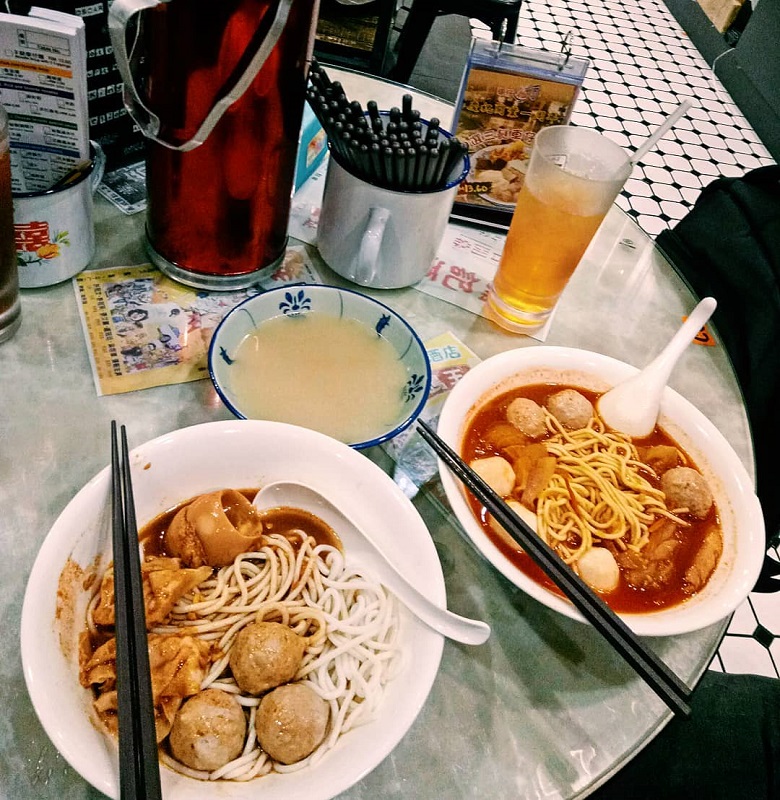 Image Credit: beatrice113
Founded by a Hongkie who misses home and decided to create a piece of home for himself is this place. Fueled by his love of street food noodles back in Hong Kong, the owner decided to open it up here as a remembrance of home. Deemed as the authentic 'Hong Kong classic food' for its fillingness and affordability, it is indeed an honour for us to enjoy it as well. Go for their cart noodles with almost 50 varieties to choose from, such as curry fish balls, pork intestine, braised beef. Add in the classic dessert, an egg waffle and wash it down with their famous ice tea.
Address & Operation Hours:
SS2: 14 (Ground Floor) Jalan SS2/67, 47300 Petaling Jaya, Selangor.
10am – 8pm
Kepong: 79, Jalan Kepong, Kepong, 52100 Kuala Lumpur.
12pm – 3.30 pm; 6pm – 10.30pm
Puchong: 25-G, Jalan Puteri ⅙, Bandar Puteri, 47100 Puchong, Selangor.
12pm – 3.30pm; 6pm – 10.30pm
Klang: 65, Jalan Batu Nilam 5, Bandar Bukit Tinggi 1, 41200 Klang, Selangor
12pm – 10.30pm
2. Yung Kee Beef Noodles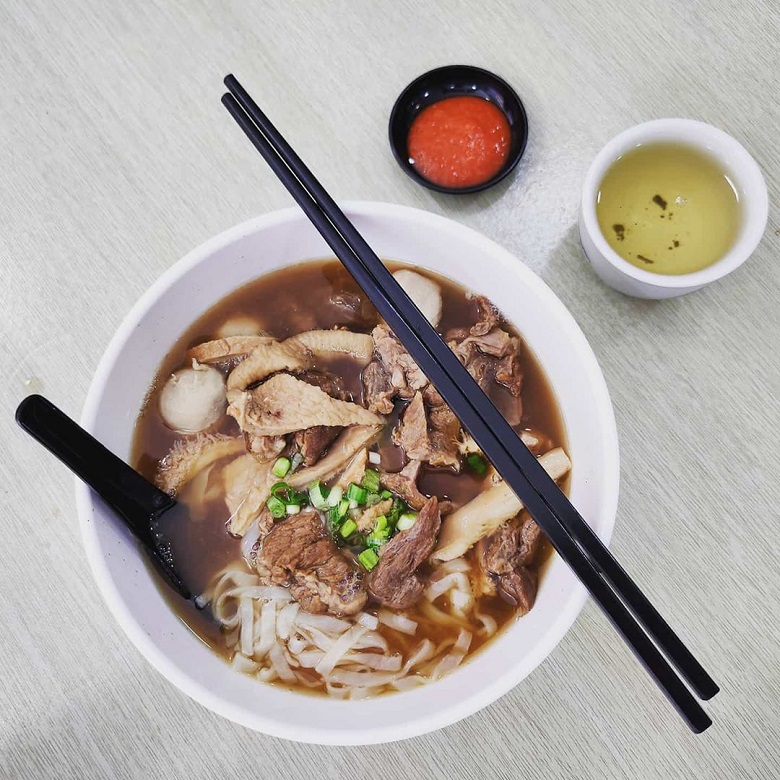 Image Credit: francis_lch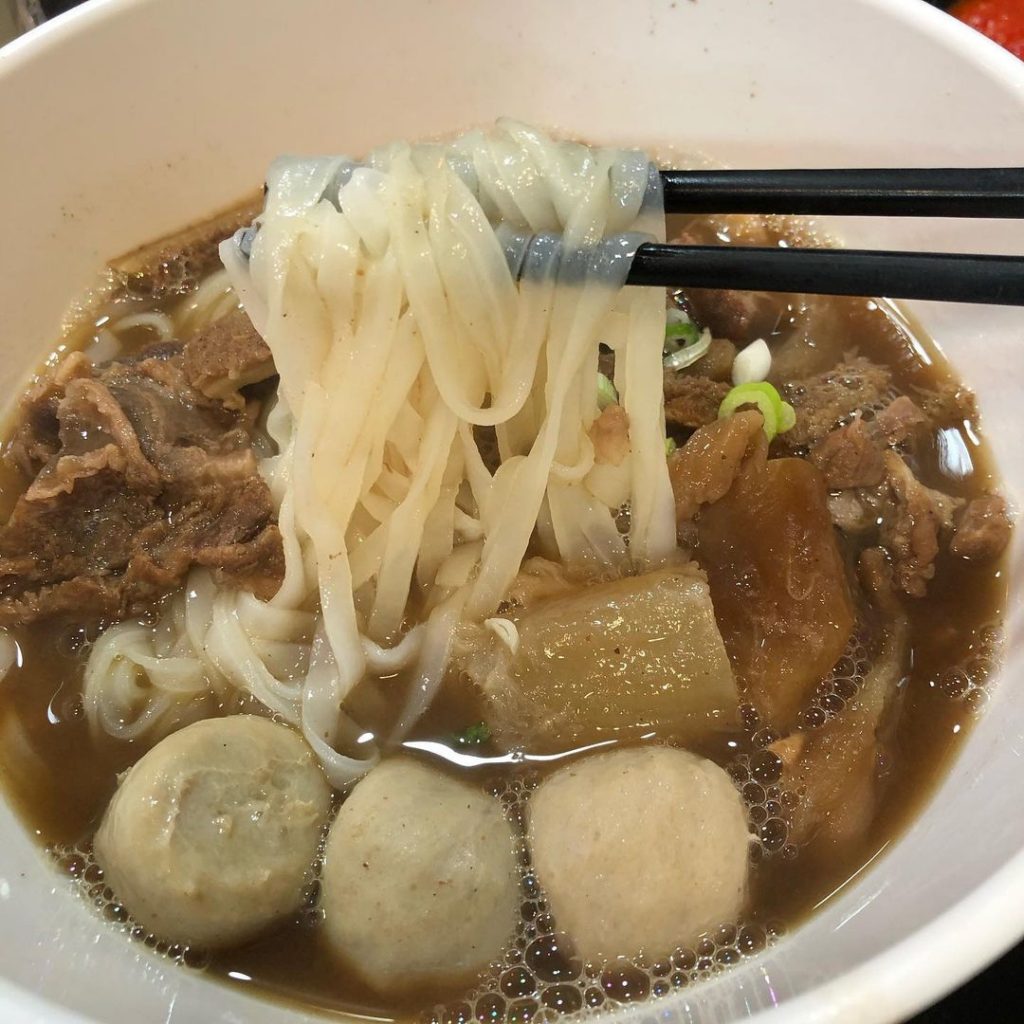 Image Credit: mvygan
Known as the beefiest broth you'll ever taste in Klang Valley, this place serves various types of beef noodles either with soup or dry keeping true to its Hong Kong authenticity. Their beef option consists of brisket and speciality cuts such as Kobe, wagyu, and US striploin. The star of the dish is not beef cut nor the noodles, but the broth. The beef broth is so tasteful and so flavourful that you might drink it all before even eating your noodles. A place you wouldn't want to miss if you're a beef noodle fan.
Address: 9, Jalan Kancil, Pudu, 55100 Kuala Lumpur.
Opening Hours: 8am – 8pm (Mon-Fri); 8am – 4pm (Sat-Sun)
3. Elegant Inn Hong Kong Cuisine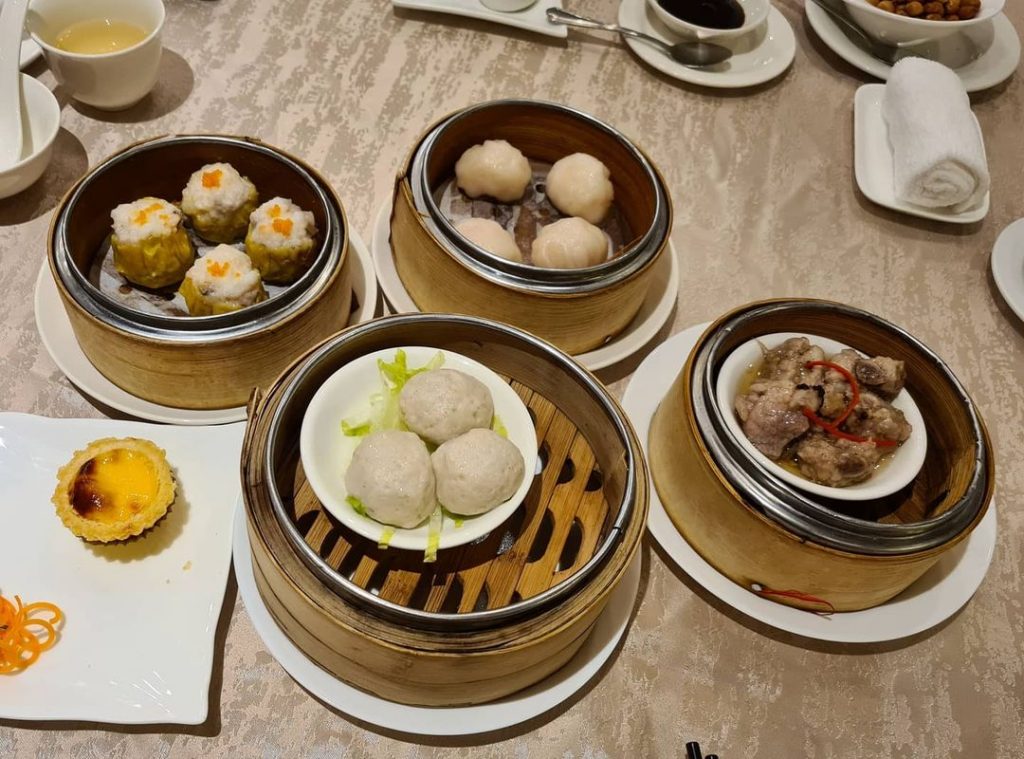 Image Credit: ricky7151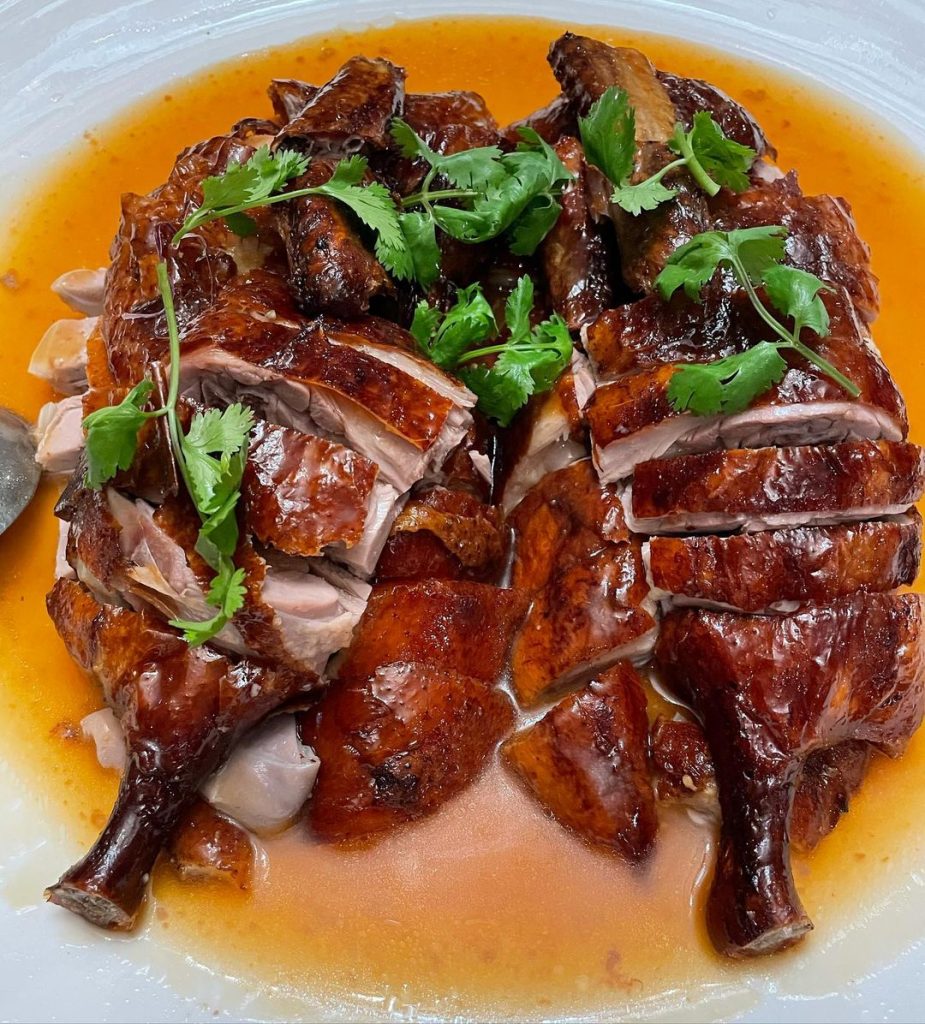 Image Credit: traveltummyy
A classy restaurant that lives up to its brand and reputation by serving exceptional and delectable Hong Kong-inspired Cantonese cuisine. Only quality ingredients are used in preparing their dishes to achieve the utmost taste. Their dishes are skilfully prepared in an artistic manner that allows you to appreciate their handiwork and to savour the wonderful combination of enriching flavours in every bite. A truly memorable experience that you should try out to appreciate and enjoy Cantonese cuisine at its best.
Address: 2.01, Level 2 Podium Block, Menara Hap Seng, Jalan P. Ramlee, 50250 Kuala Lumpur.
Opening Hours: 12pm – 2.30pm; 6pm – 10.30pm (Mon-Sat); 10.30am – 2.30pm; 6pm – 10.30pm (Sun & PH)
4. Wong Kok Char Chan Teng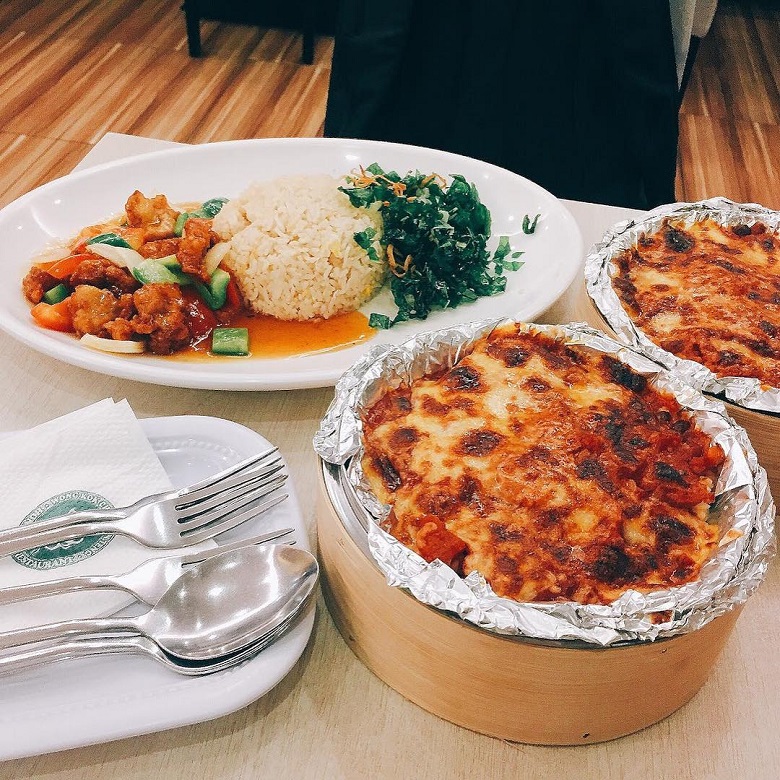 Image Credit: alexis.ahs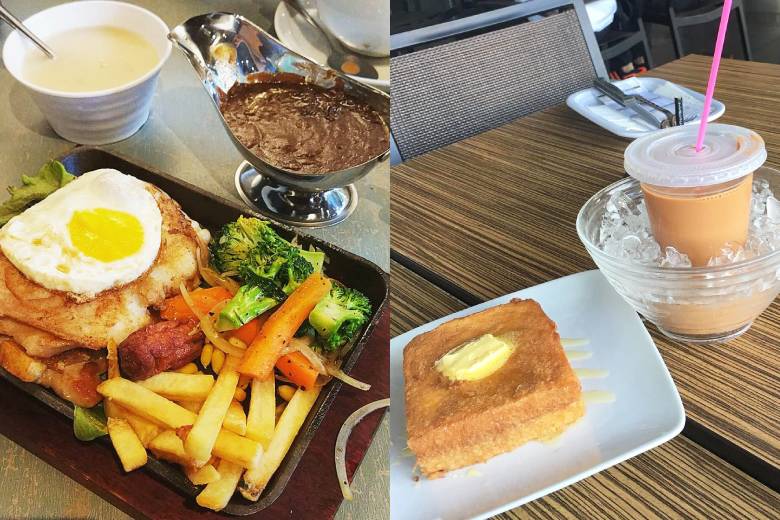 Image Credit: shirley.tan & robinwong19
The brand name means flourishing or busy corner and they aim to achieve that with by serving you their great cuisine of Hong Kong's famous food and treats. Their food options are simple, mouth-watering and endless to choose from so you're definitely in for a treat. Be it any meal of the day, they have got you covered as they boast a variety of cuisine all day long. So your breakfast, lunch, tea time, dinner and supper are all covered. They believe that to truly get a taste of Hong Kong is to taste it in Wong Kok.
Click here for full locations.
5. ah Muk Cha Chaan Teng (Setapak) 阿木冰室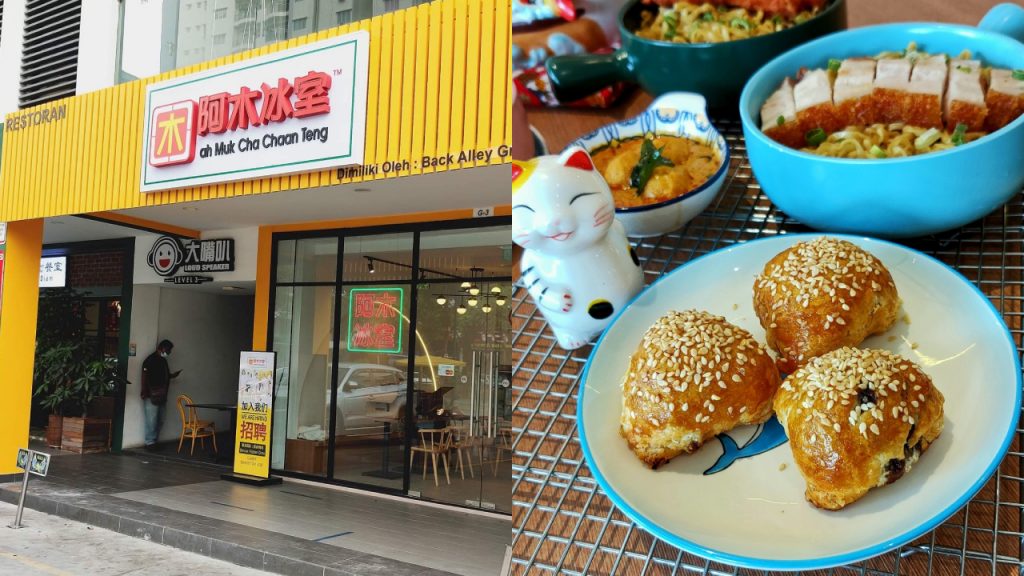 Image Credit: 阿木冰室 ah Muk Cha Chaan Teng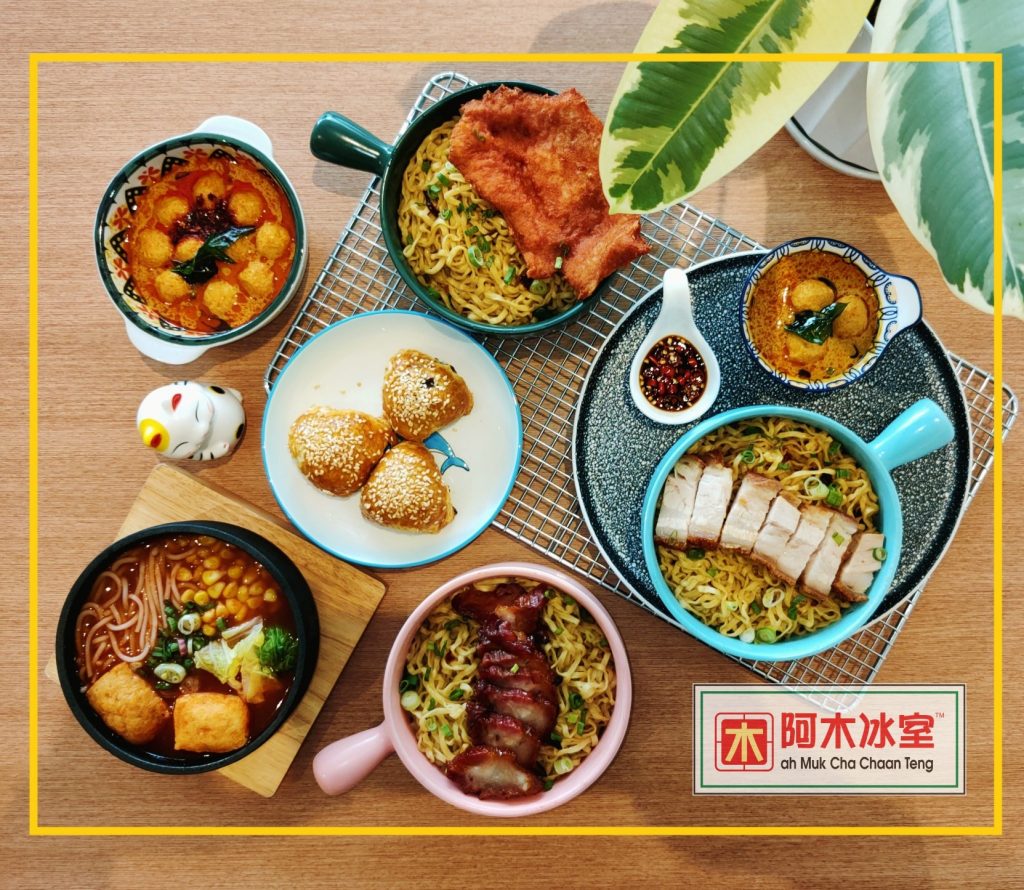 Image Credit: 阿木冰室 ah Muk Cha Chaan Teng
If you miss Hong Kong and all the delicacies that the city has to offer, this one is for you. Before entering, you will be greeted with their signature vibrant yellow colour shopfront. Most of the interior of Cha Chaan Teng are modeled like an old-school HK Cha Chaan Teng, complete with mosaic tiles and HK artworks, but ah Muk features a clean and sleek space. You can get most of staple items found in HK Cha Chaan Teng but their must-try are polo bun, char siew puff with pork, mango & grilled chicken baked rice, mixian with tomato broth and more.
Address: G3, Wisma Setapak 33, Jalan 3/23d, Off, Jalan Genting Kelang, Danau Kota, Kuala Lumpur
Opening Hours: 8.30 am – 7pm, closed on Wednesdays
6. Lai Ching Yuen @ Grand Millenium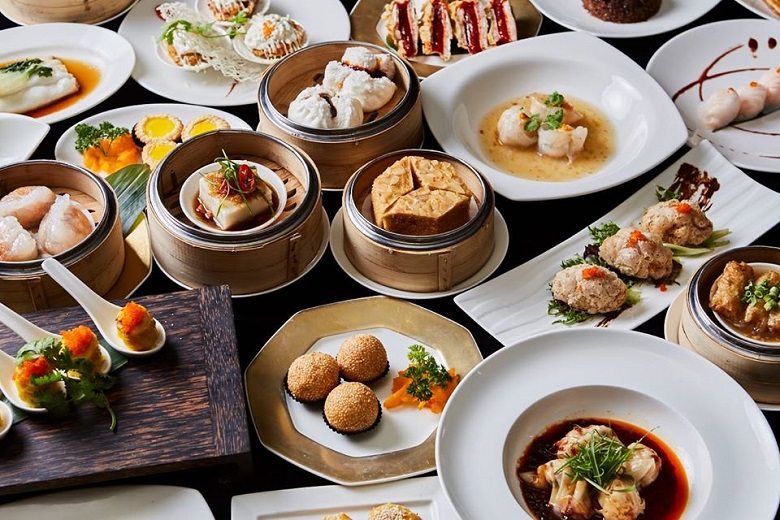 Image Credit: Lai Ching Yuen FB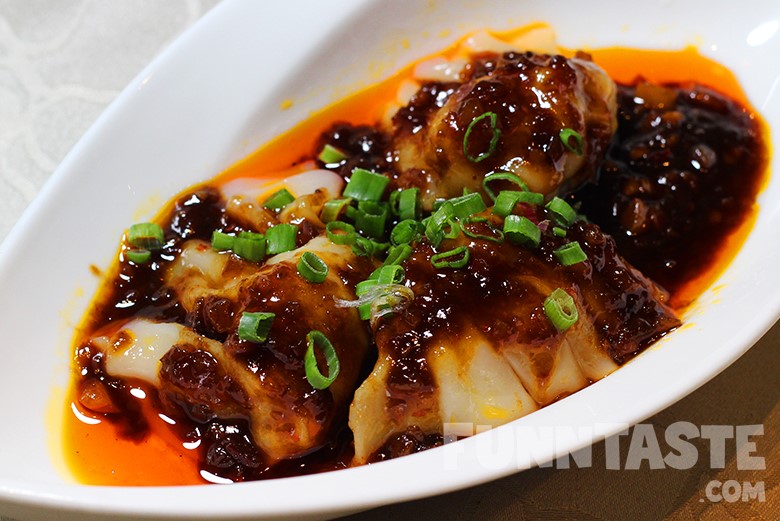 Image Credit: Fun N' Taste
Serving some of the best Cantonese cuisines in this glamourous restaurant that promises you a unique gastronomic experience. Expect an array of food to sample on in Lai Ching Yuen, their menu consists of a la carte and dim sum options. With quality and flavour being their utmost priority, treat yourselves to an ultimate exclusive dining experience that leaves your taste buds mind blown, your tummy full and your heart content with a feast like never before.
Address: 160 Jalan Bukit Bintang, 55100 Kuala Lumpur.
Operation Hours: 12pm – 2.30pm; 6.30pm – 10.30pm (Mon-Fri); 11am – 2.30pm; 6.30pm – 10.30pm (Sat-Sun)
7. Biew Gor Cha Chaan Teng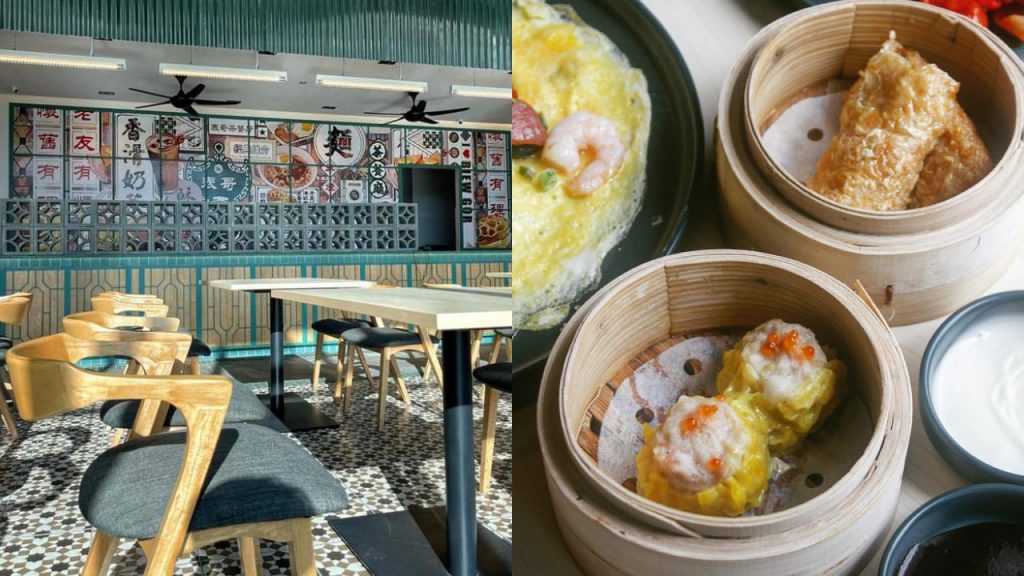 Image Credit: Mokor Moh & Tan Yunn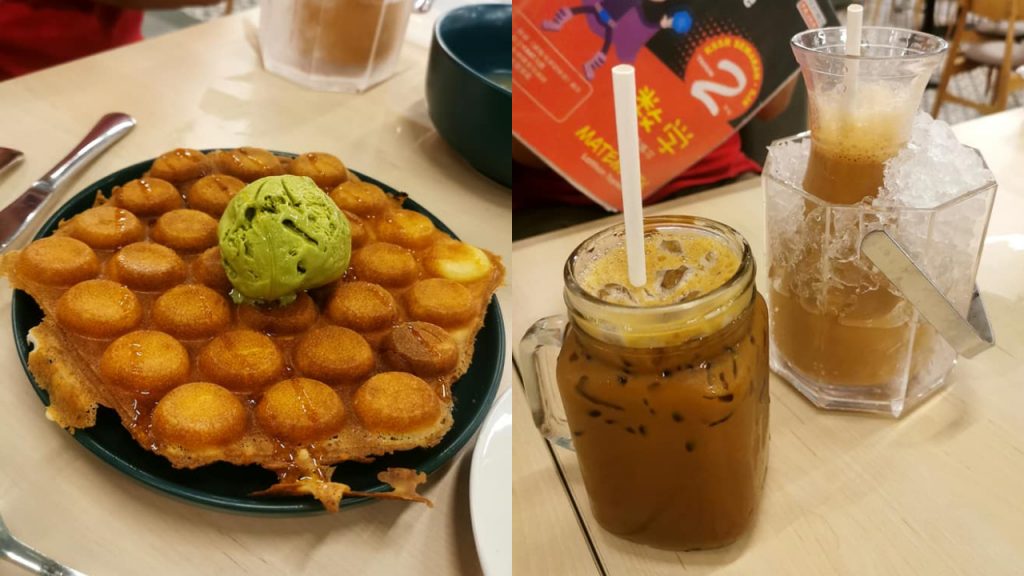 Image Credit: Joey Wai Yee
If you're in Klang and have a hankering for yum cha, this is one of the places to go. Tucked away in The Landmark in Klang, Biew Gor Cha Chaan Teng has a mix of authentic and modern vibes with Hong Kong decorations filled at every nook and cranny. While they specialises in Hong Kong snacks such as dimsum, HK style French Toast, waffle and milk tea, Biew Gor also offer 8 types of chicken chop, accompany with sauce inspired from different country.
Address: G20, The Landmark, Persiaran Batu Nilam 16, 41200 Port Klang, Selangor.
Operation Hours: 10am – 9pm,
8. Canton-i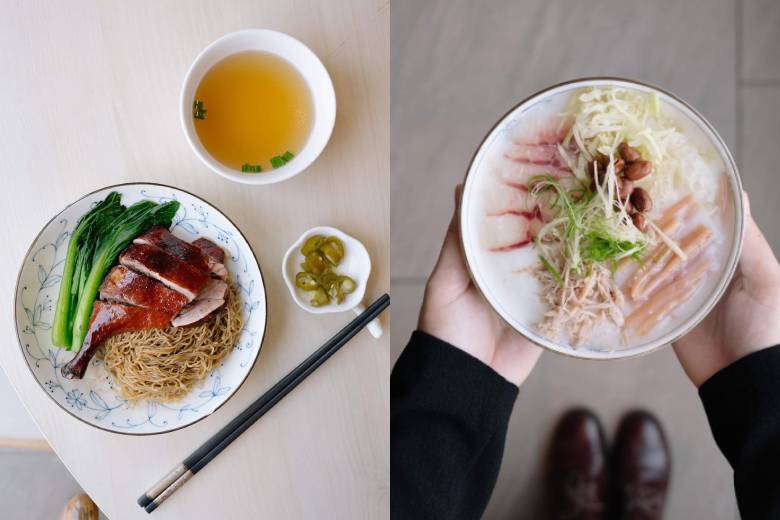 Image Credit: cantoni_my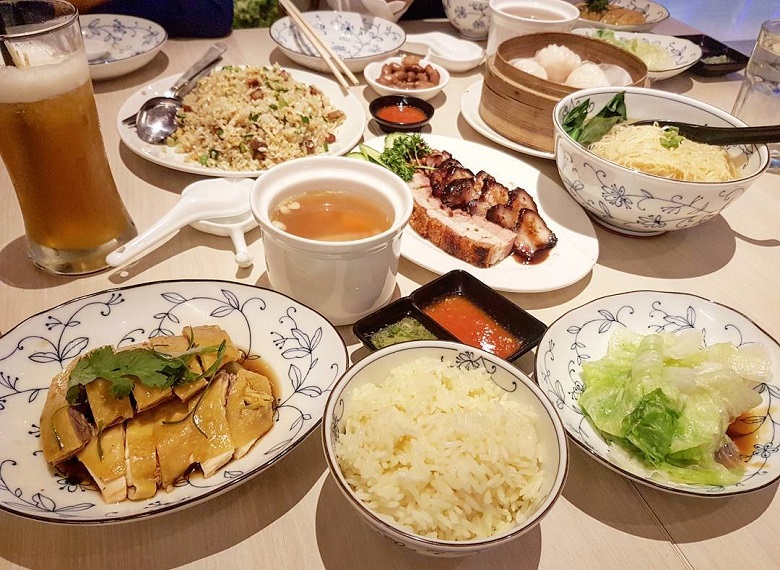 Image Credit: grandhustler5
An establishment under the Dragon-i group, their purpose is to serve authentic Hong Kong cuisine. Canton-i features an extensive menu of all-time favourite Hong Kong dishes, selected assortment of dim sum and delectable, hand-made desserts, that truly represents the taste of Hong Kong. Quality food is assured with the usage of prime ingredients and their precision in bringing the best of Hong Kong through their food.
Address & Opening Hours:
The Garden: LG-202 & 203 A, Lower Ground Floor, Mid Valley City.
10am – 10pm
1 Utama Shopping Mall: G208, Ground Floor, No. 1, Lebuh Bandar Utama, Bandar Utama Damansara.
10am – 10pm
IOI City Mall, Putrajaya: LG-80, Lower Ground Floor, IOI City Mall.
10am – 10pm
9. Mak's Chee Authentic Wonton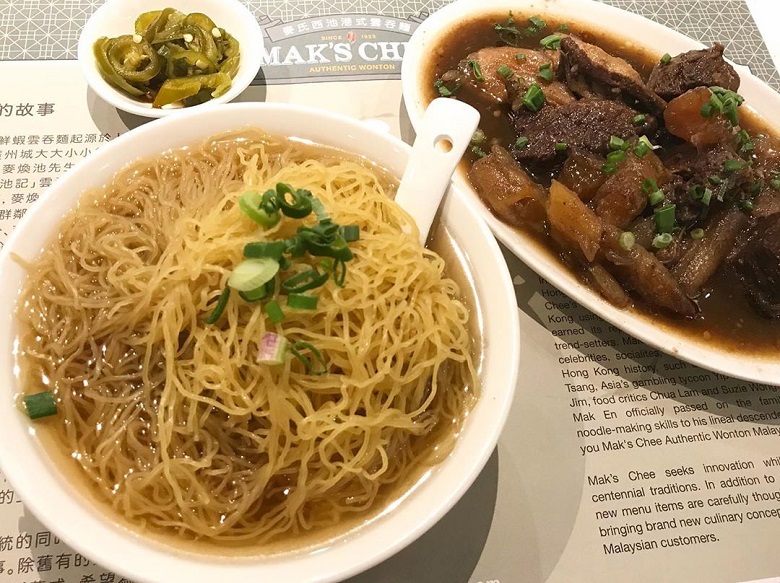 Image Credit: stephenlkc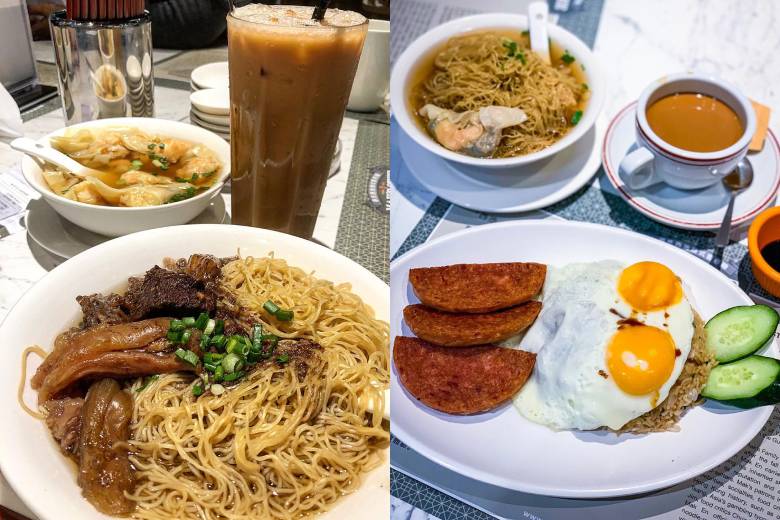 Image Credit: feedingjoeboy & jojostarchannel
A proud heritage of a 100 years old authentic prawn wonton noodle recipe that is world-famous. The family recipe and noodle-making skills were passed to the founder of this place who is the eldest son in law of Mak Chee, Chef Jonny Yu. This iconic Hong Kong noodle joint serves classic prawn wonton noodle with soup or dry which is a definite must try and their milk tea is the flavour of Hong Kong in one sip. Many authentic and tasteful dishes and all it requires is your patronage, so don't miss out.
Address & Opening Hours:
1 Utama Shopping Centre: LG 311D, 1 Utama Shopping Centre
11am – 10pm
Mid Valley Megamall: Level LG, Lot LG-063, Mid Valley Megamall
10am – 10pm
10. All Day Polo Bun
Image Credit: bellarina_hello_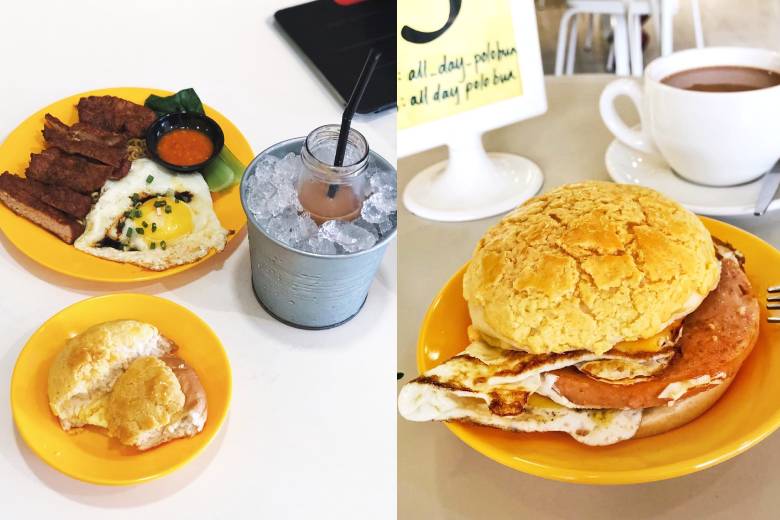 Image Credit: glk_a8 & lijhuin
Another snack joint that's definitely worth checking out is All Day Polo Bun. Their mission is to serve the well-loved polo bun in various ways. Their inspiration in diversifying the Hong Kong pineapple bun is to attract the locals by incorporating local flavours and this truly the best description of Hong Kong meets Malaysia. One bun will not do justice to their efforts so order a few more and try them all and the best part, they're freshly baked daily.
Address: 9-M, Jalan SS21/37, Damansara Utama, 47400 Petaling Jaya
Opening Hours: 8.30 am – 7pm, closed on Wednesdays
Also Check Out: 12 Japanese Buffet In KL & PJ For Unlimited Sashimi, Teppanyaki, Wagyu Beef & More [2021 Update]
–
Join our Private Facebook Group and share your passion for food and places around Malaysia with our community. We regularly post about hidden gems, places to explore, attractive promos and new food to try.
Click on the picture below and join our Facebook Group today.