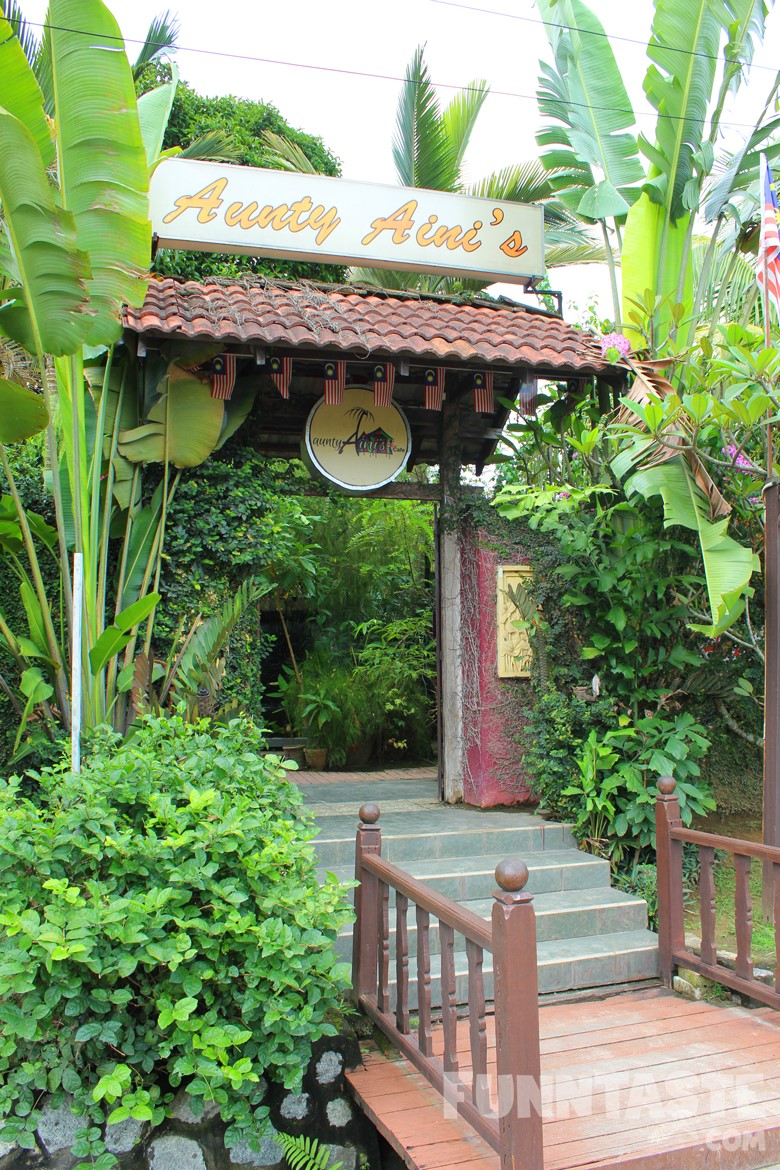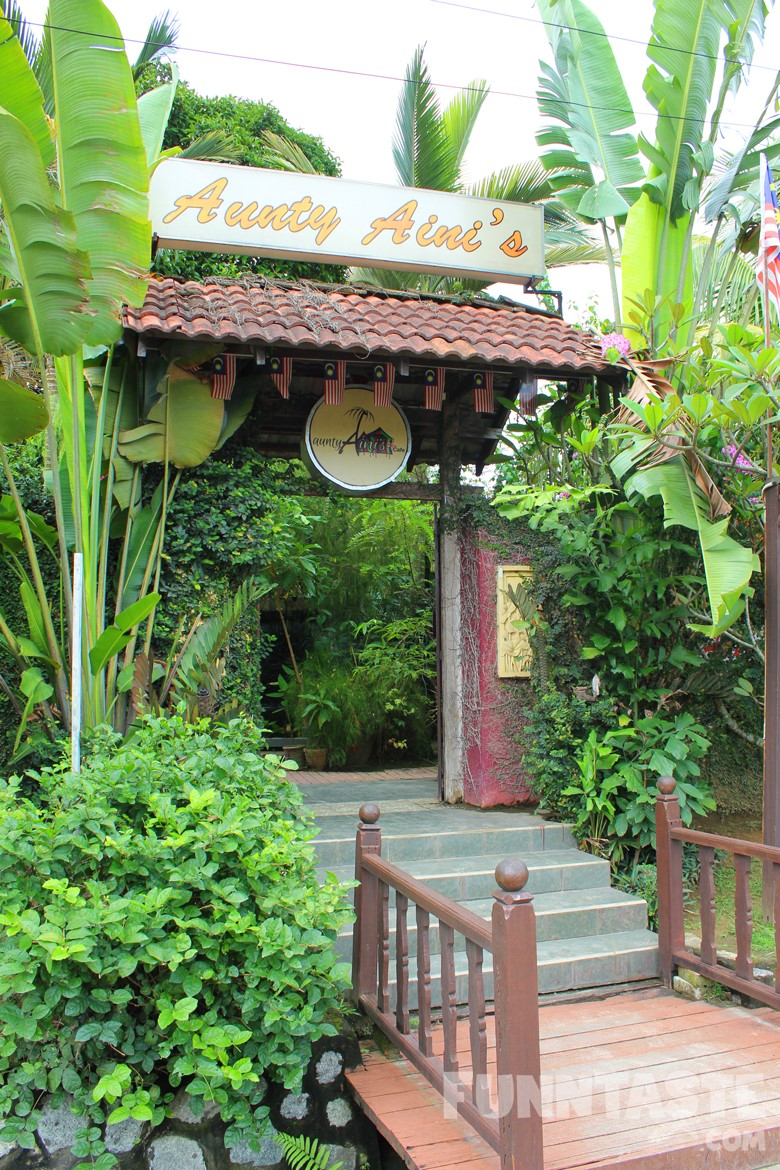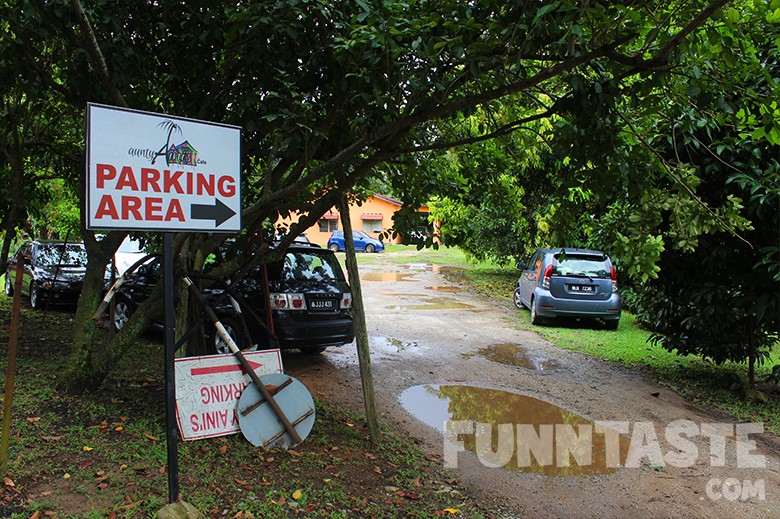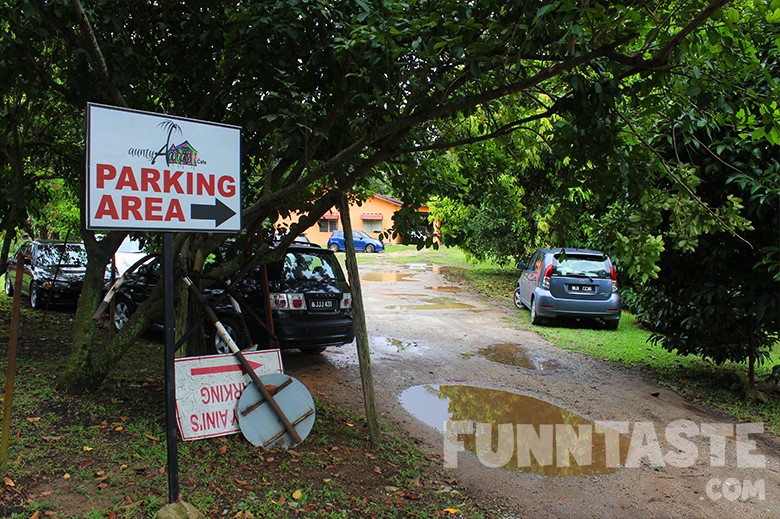 Aunty Aini's Garden Cafe is probably one of the restaurants that we wouldn't mind driving 1 hour to dine at. This restaurant was popularised by celebrity chefs Anthony Bourdain and Gordon Ramsay. In an episode of Gordon's "Gordon's Great Escape", he visited Aunty Aini's Garden Cafe to learn how to cook beef rendang.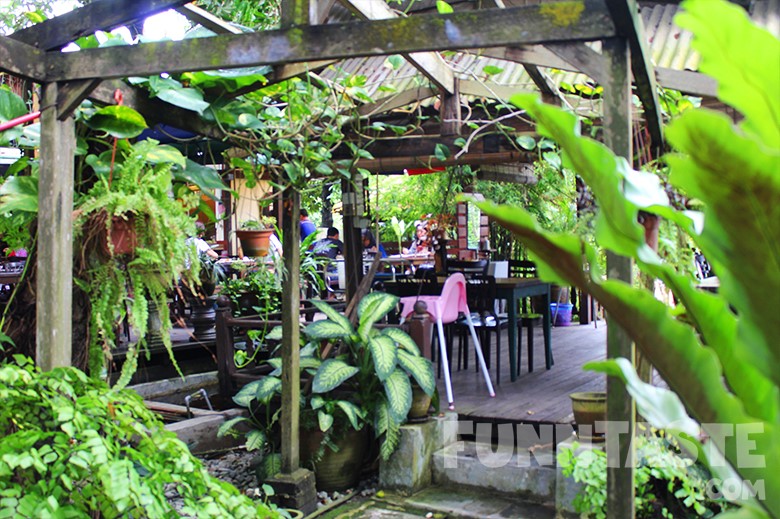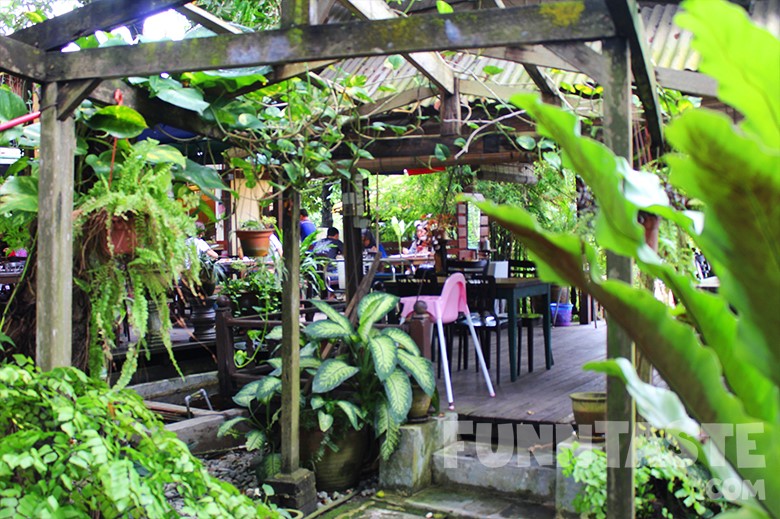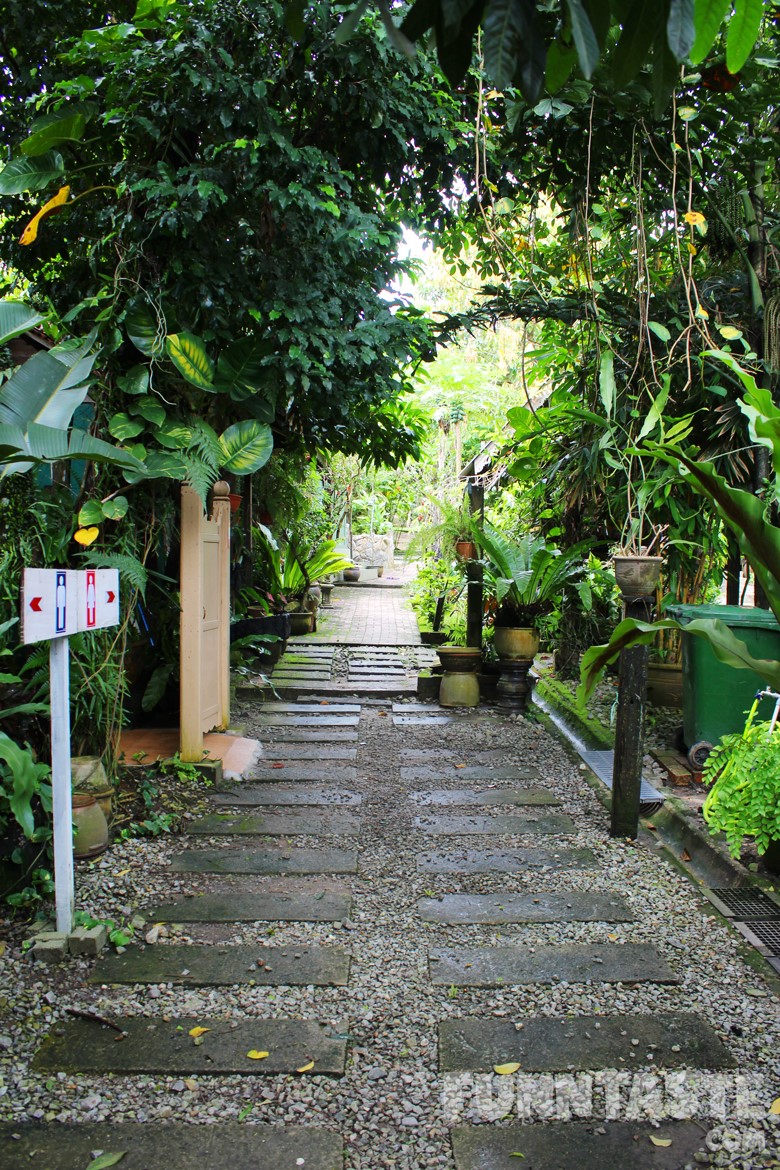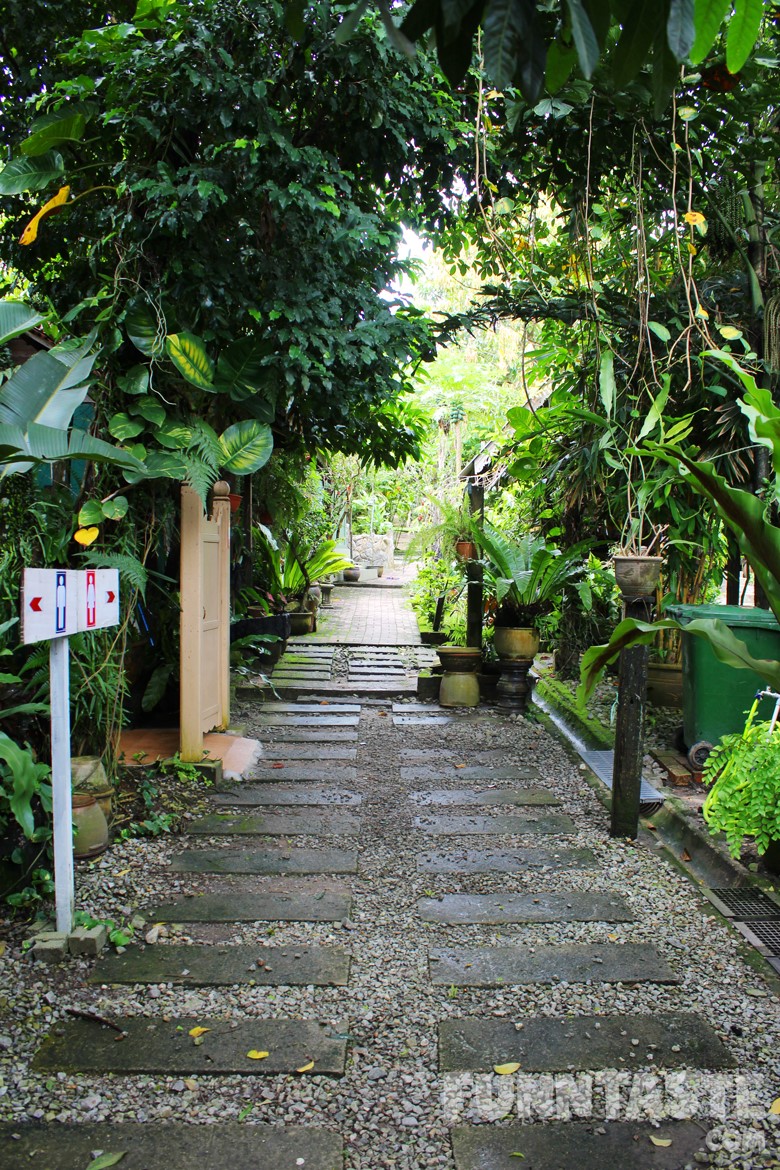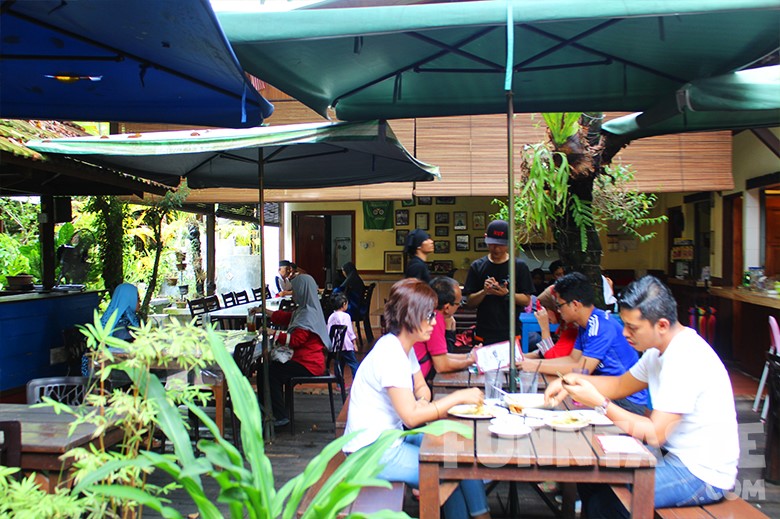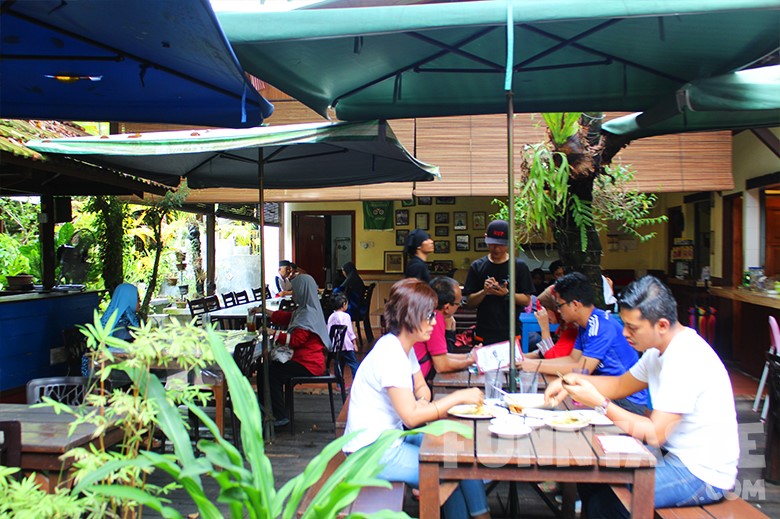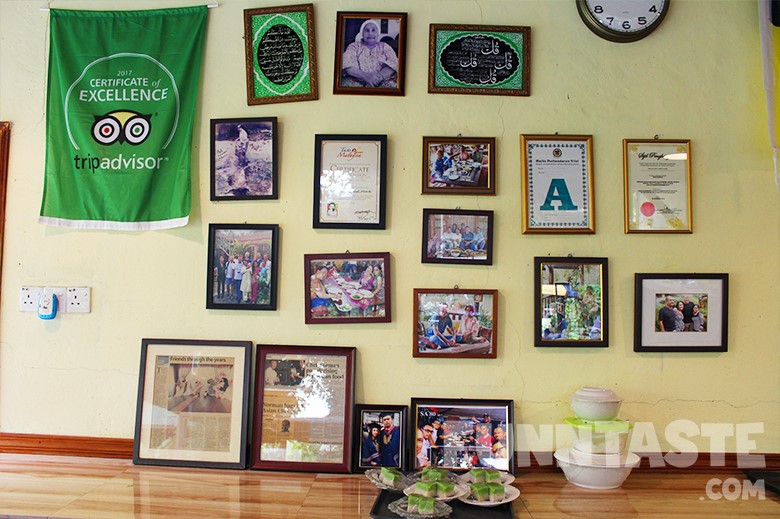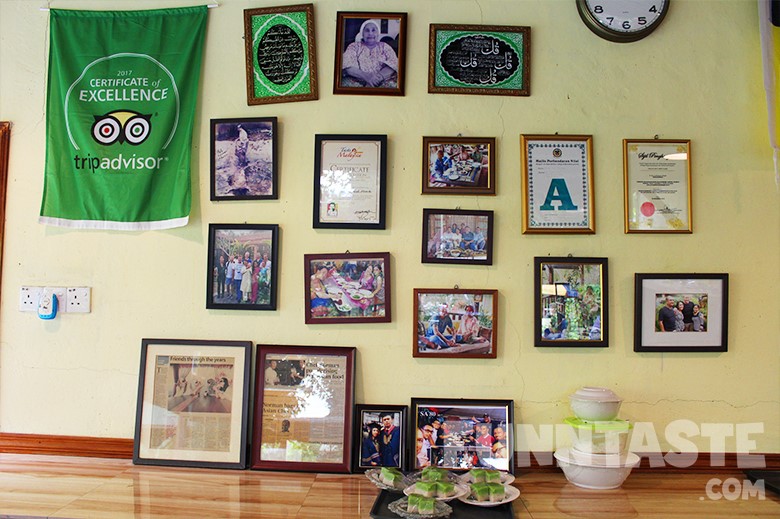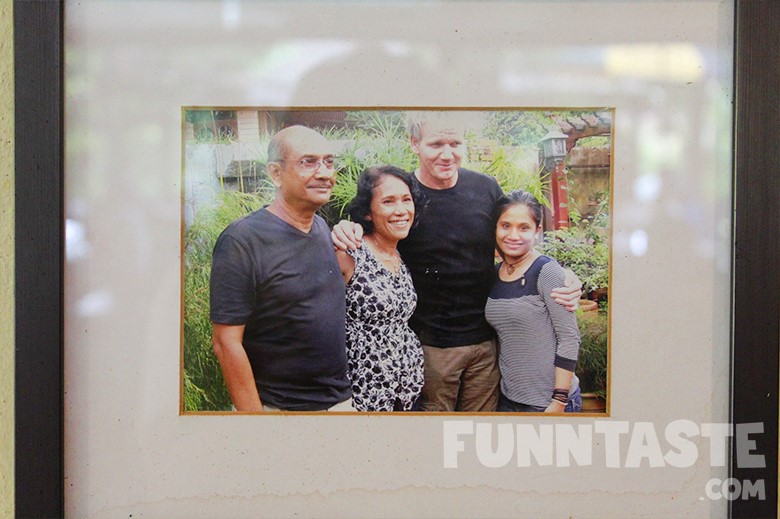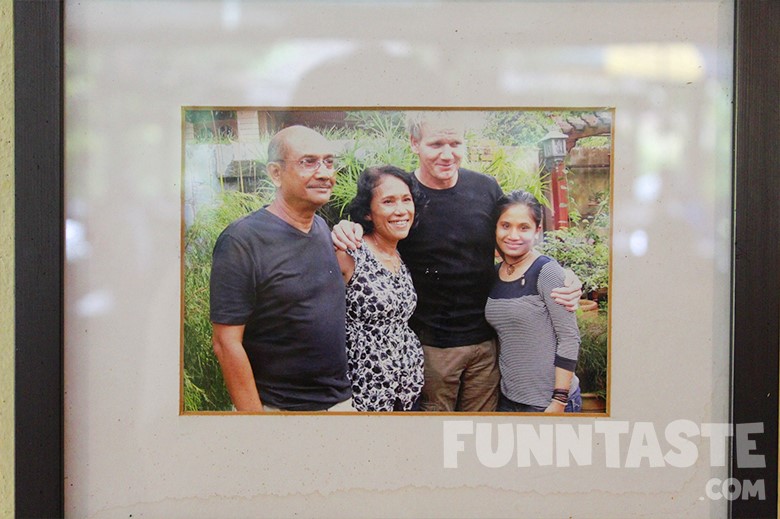 If you're looking for a traditional Minangkabau or more popularly known as Padang cuisine dishes, Aunty Aini's Garden Cafe should be your first choice. As the name suggests, Aunty Aini's Garden Cafe is set at a garden setting, the dining areas are surrounded by trees and plants, very relaxing and cozy, the atmosphere set us into a positive mood.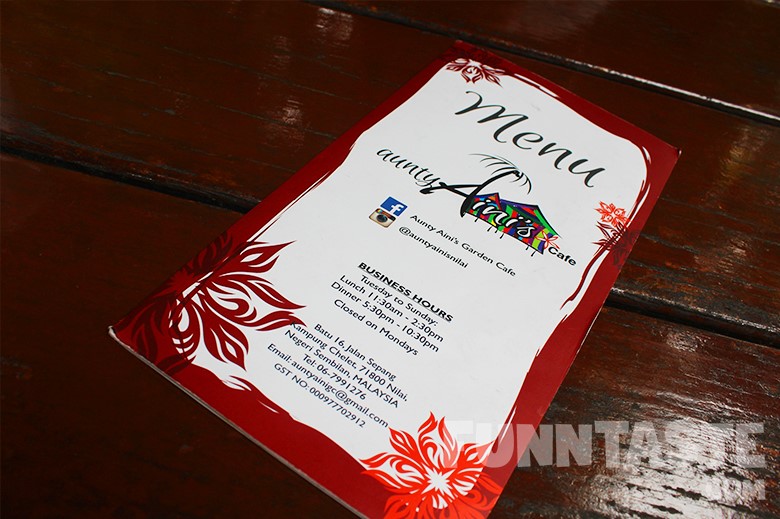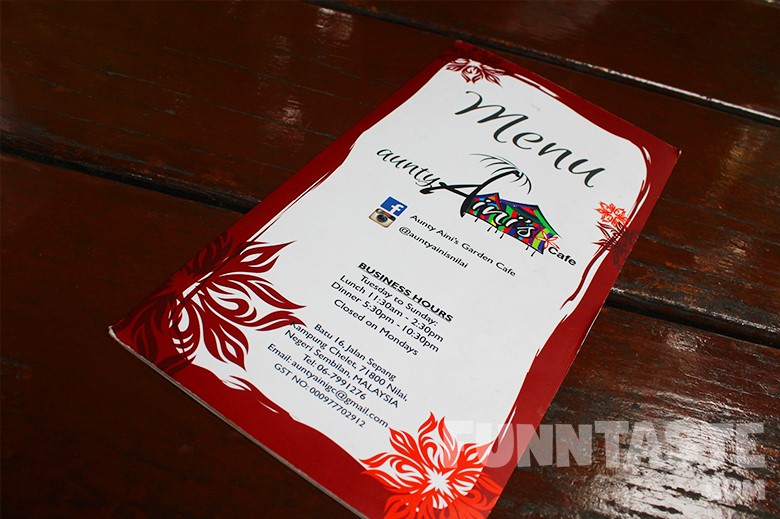 We ordered Ikan Jenahak Tempoyak, Pucuk Paku, Daging Rendang and 2 white rice for the 2 of us.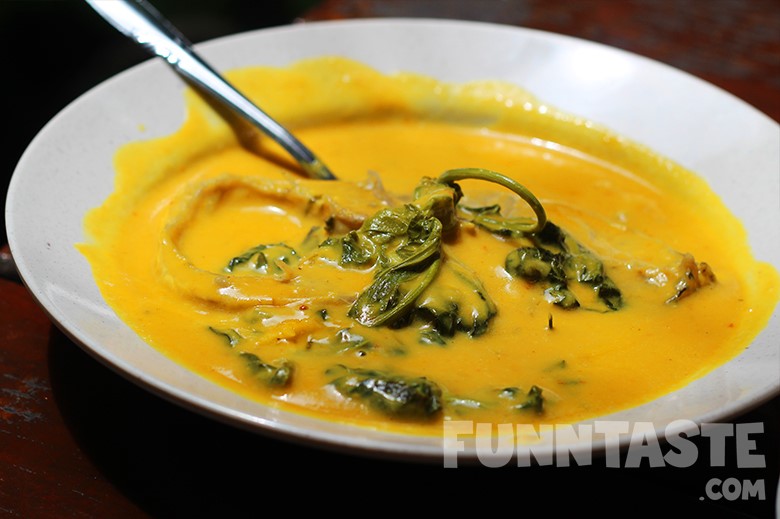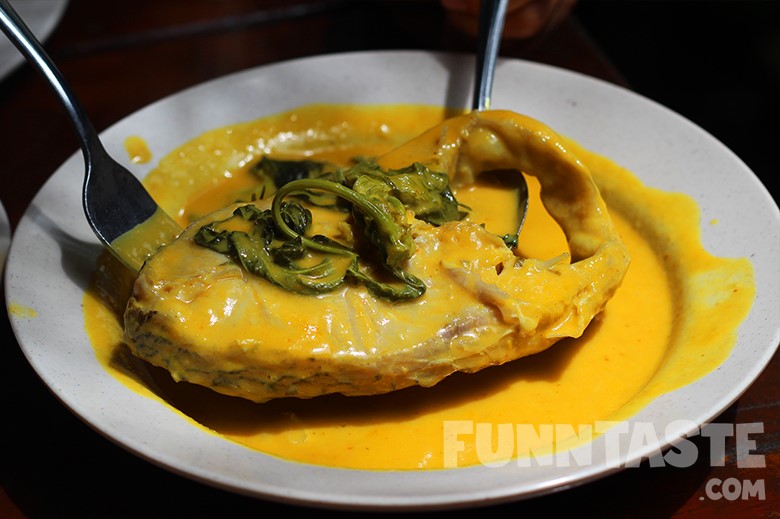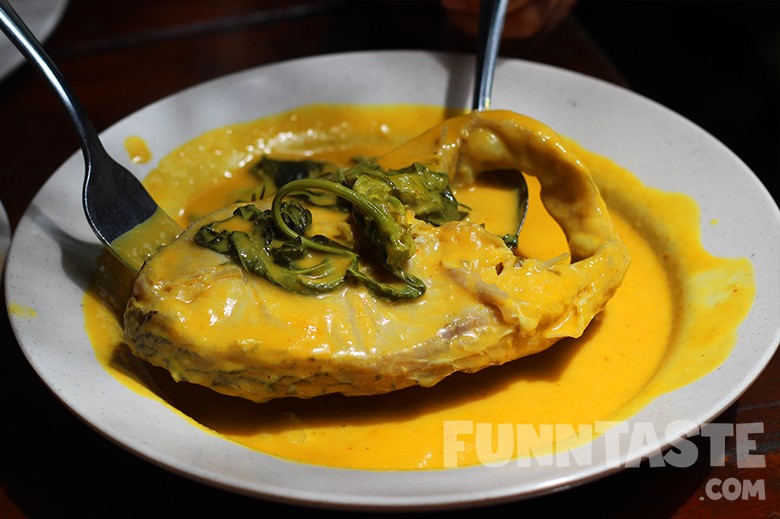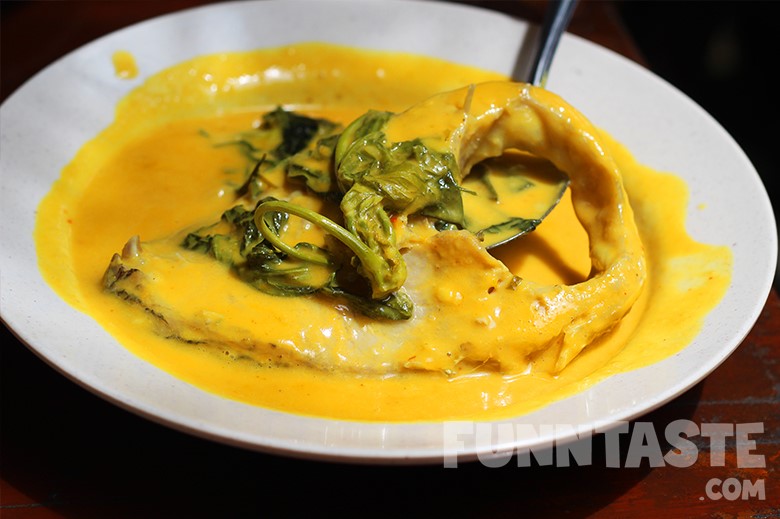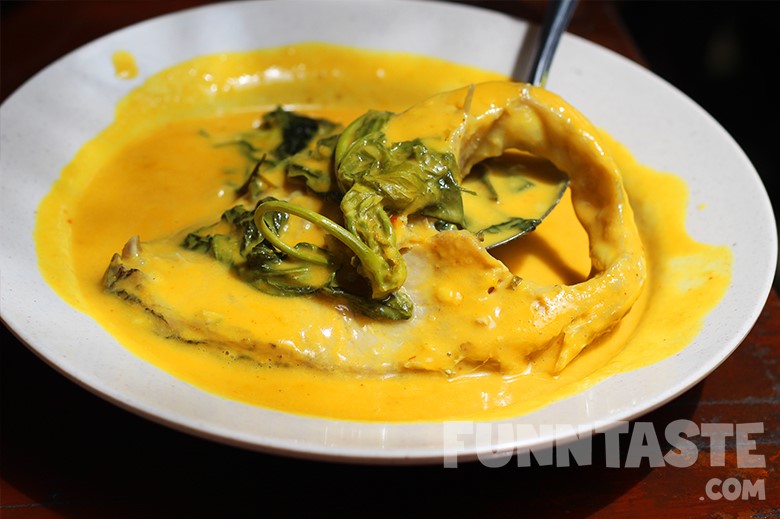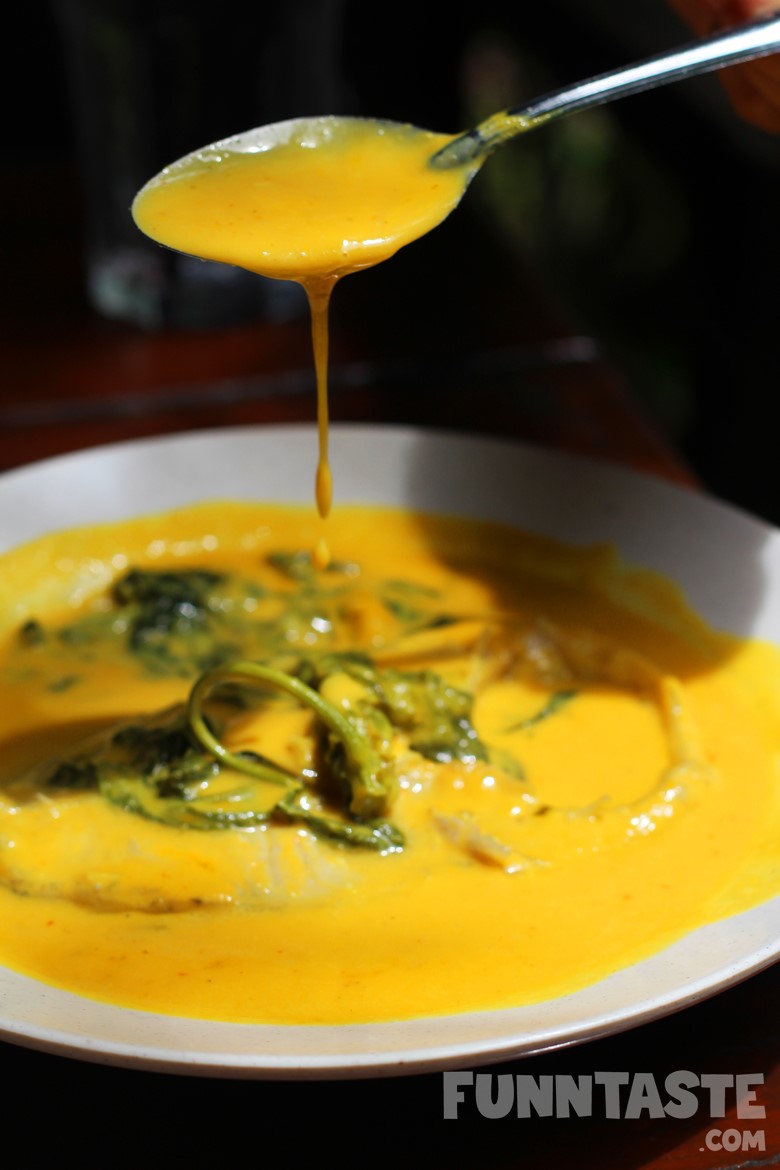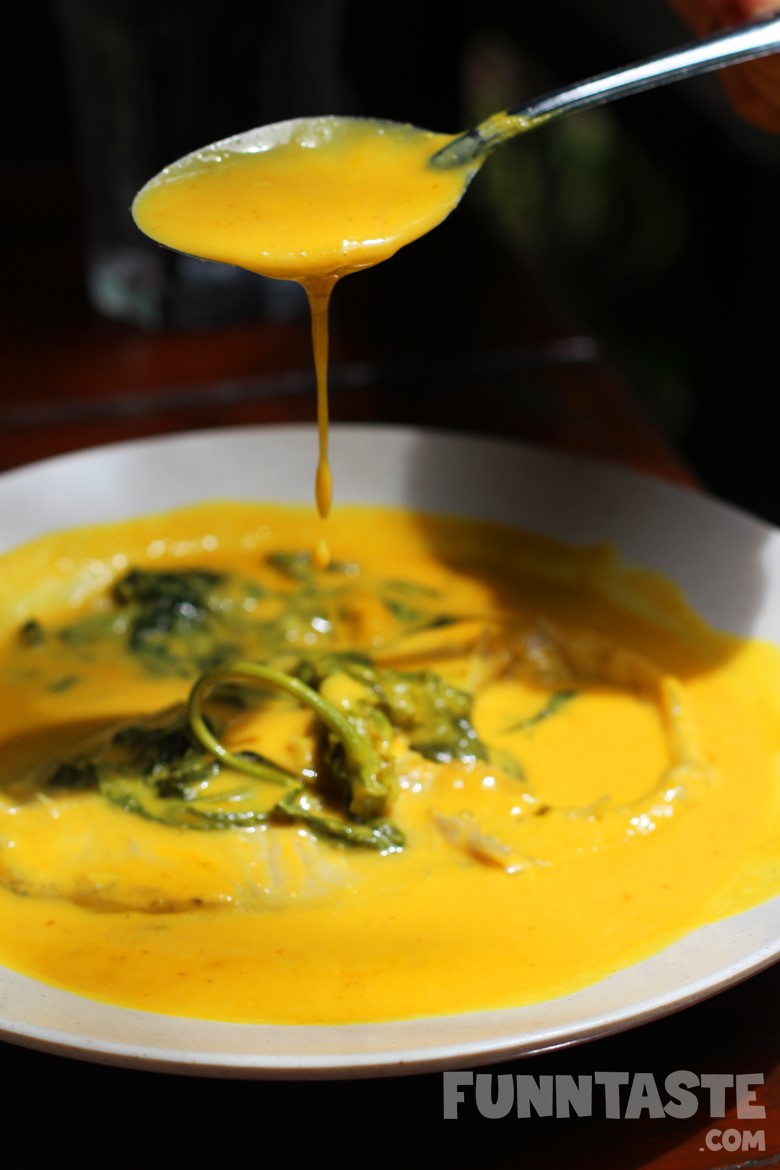 Firstly, the Ikan Jenahak Tempoyak (RM18.50) was insanely good and ridiculously fragrant. Reason being this dish involves fermented durian. Made of coconut milk, chillies, and fermented durian, the gravy was thick and lip-licking delicious that we wished Aunty Aini sells the ready-made paste. On top of that, the fish was soft and fresh. Simply put, this is a stunning dish to die for.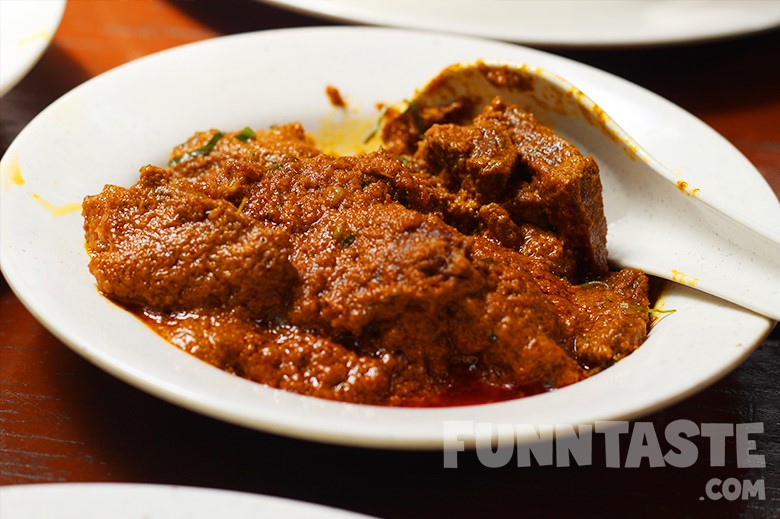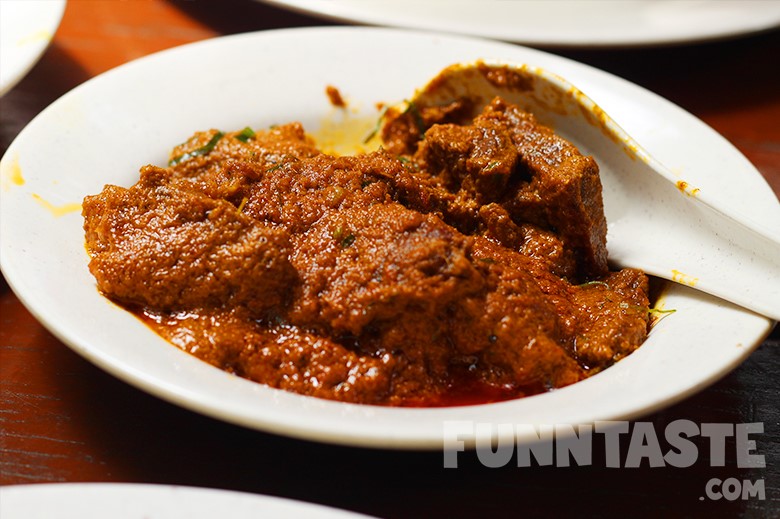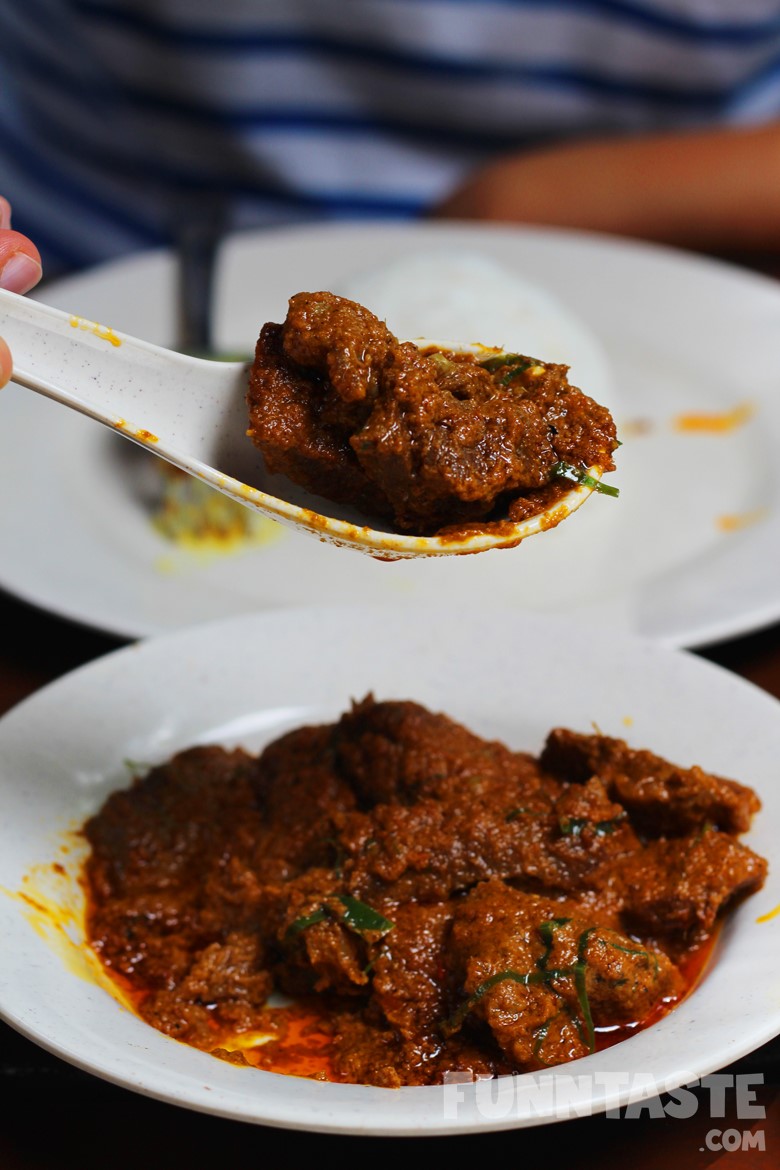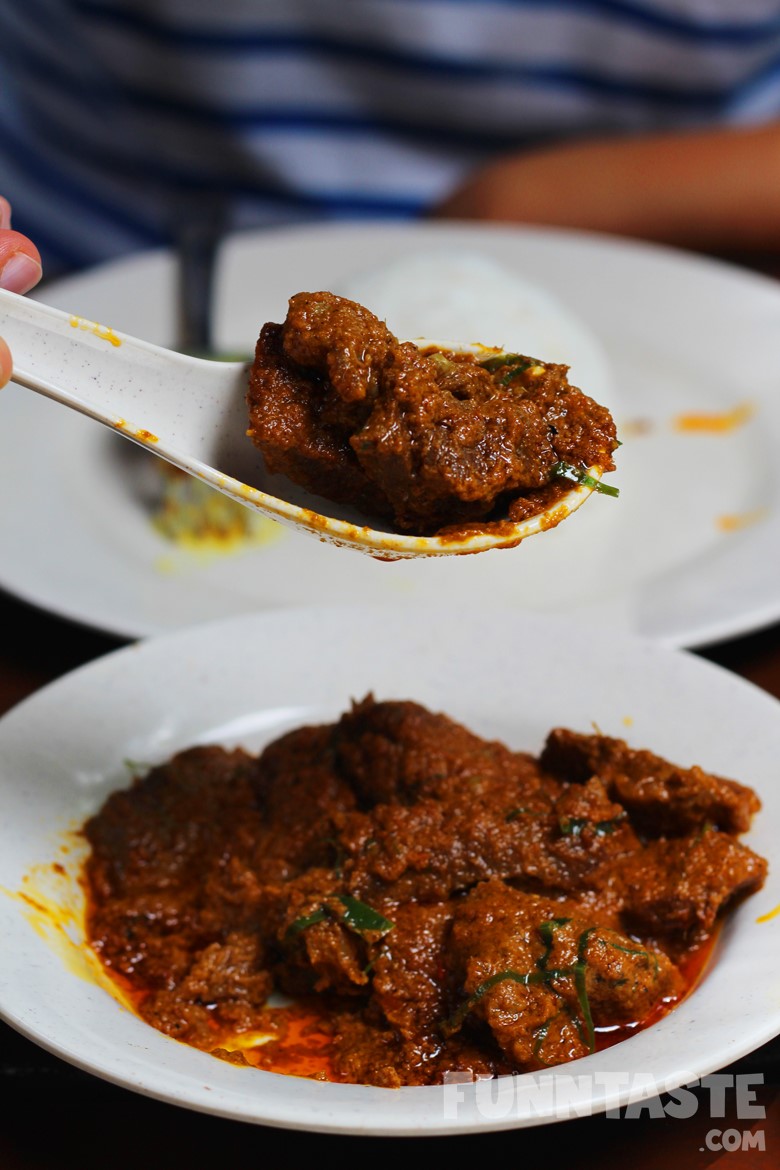 Daging Rendang (RM18.00), or beef rendang is possibly the most famous dish to order in Aunty Aini's Garden Cafe (thanks to Gordon Ramsay), comprised small chunks of beef cooked with a lavish amount of spices and seasoning. This dish was as delicious as it looked. The meat was soft and fork tender, only required minimal chew. The dish would be even better if there were more gravy, but that's just our personal liking. This dish can be punishingly spicy, so if you have low tolerance do request the waiters to tone down the spiciness.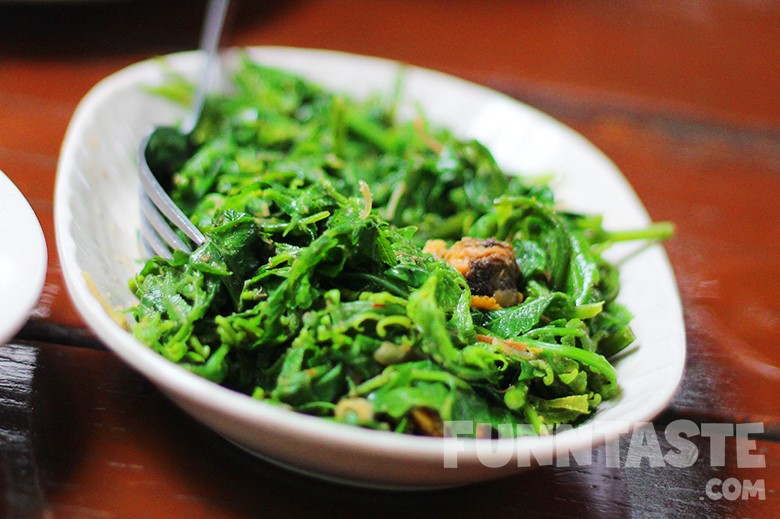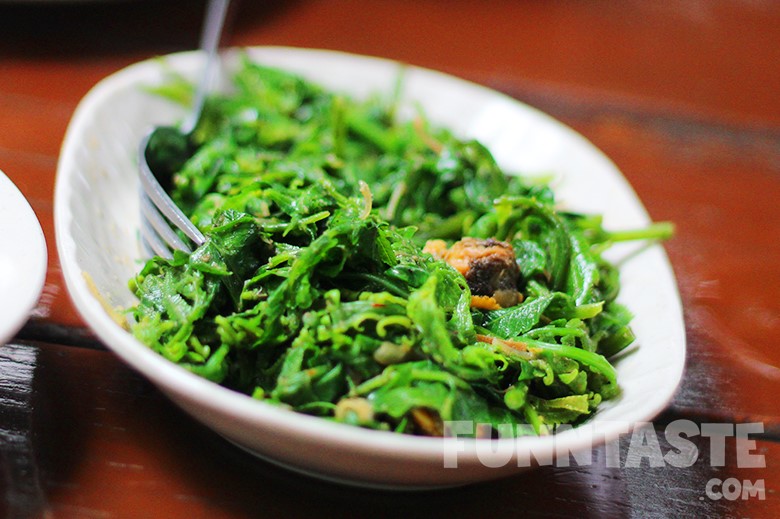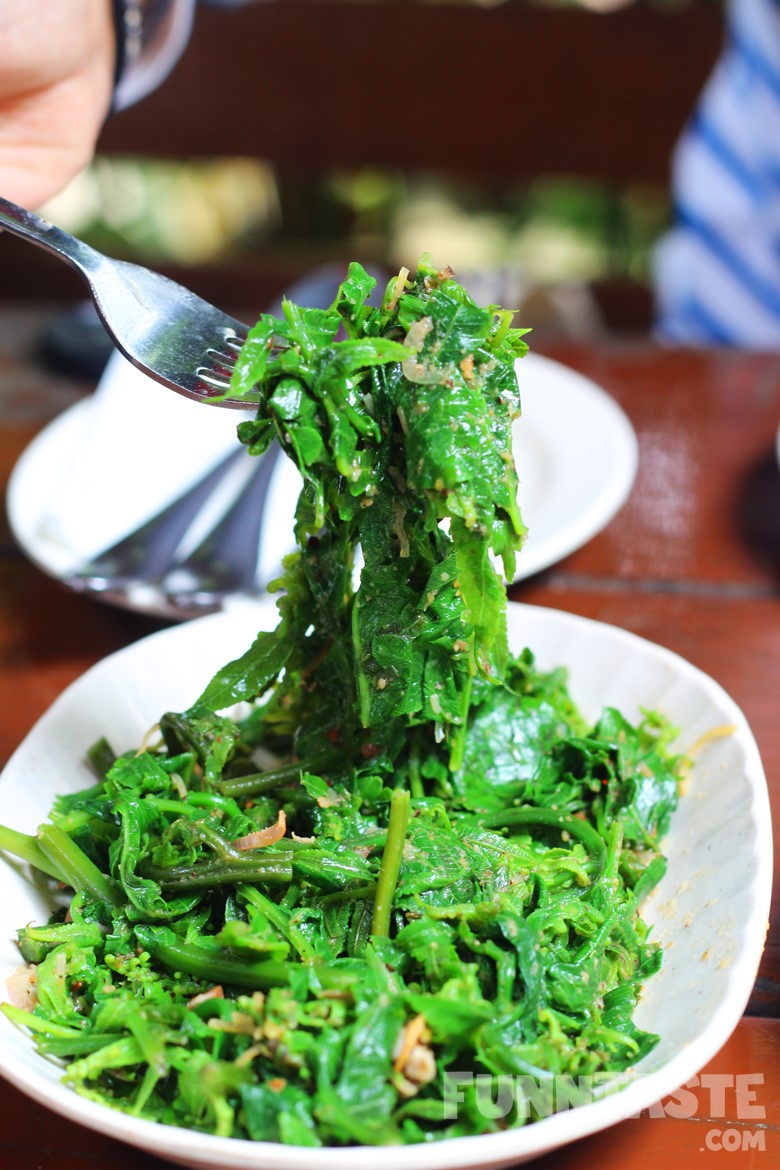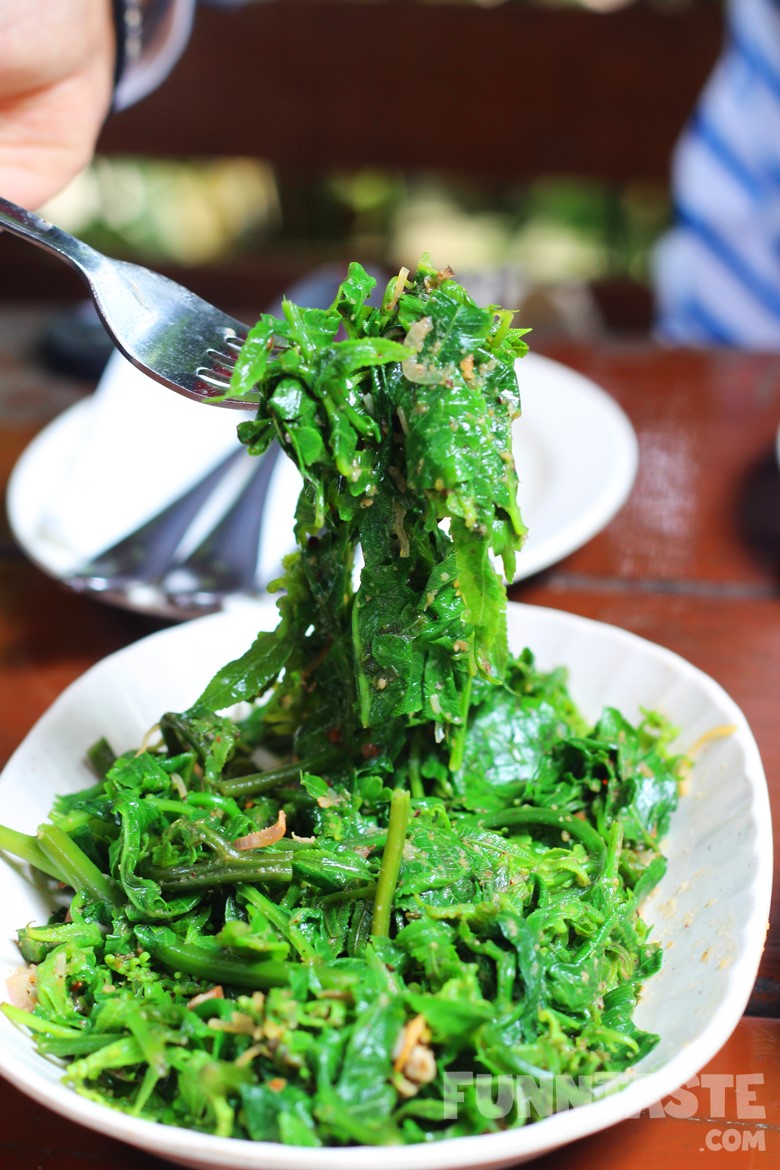 The Kerabu Pucuk Paku (RM9.00) also known as vegetable fern shoots. This dish ticked all the right boxes; freshness, yes, flavours, yes. It's a very simple dish, but delicious.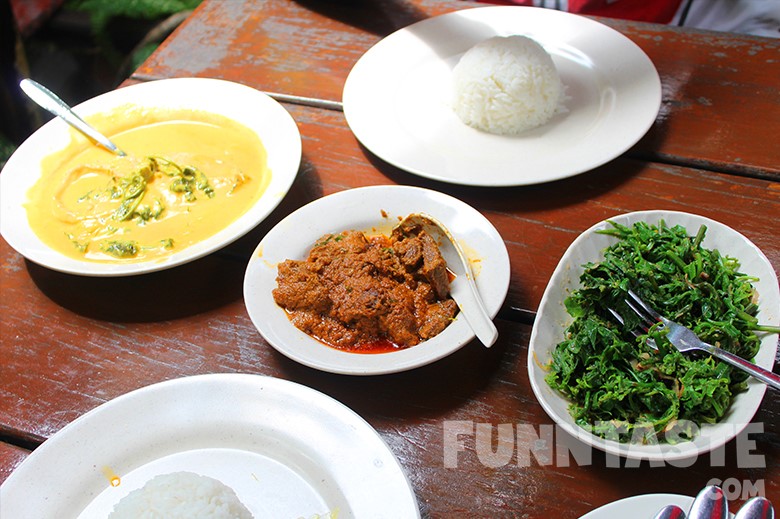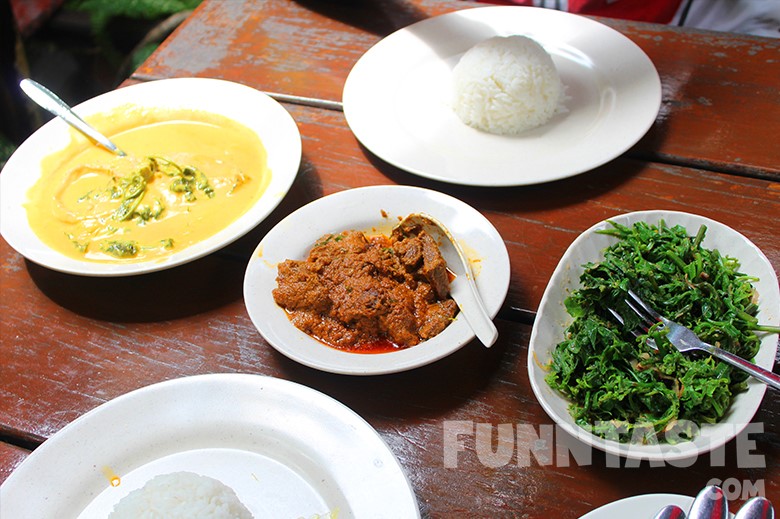 Verdict 
The 1 hour drive from KL was totally worth it. Service was prompt however the wait for the food was slightly longer despite the restaurant was not crowded. But we aren't complaining as the taste of the dishes compensate the waiting time. We tried to nit pick for negative things to talk about this restaurant, however seriously there isn't any. If you have any foreigner friends who come to visit Malaysia, and if time allows, Aunty Aini's Garden Cafe is surely a must go.
P/S: We were actually looking for Aunty Aini's clitoria bush, but we couldn't find it.
More Info:
Aunty Aini's Garden Cafe
Batu 16, Jalan Sepang,
Kg. Chelet, 71800 Nilai,
Negeri Sembilan.
Cuisine: Malay/Indonesian
Operating Hours: 11:30AM – 2:30PM, 5:30PM – 11PM, Close On Monday