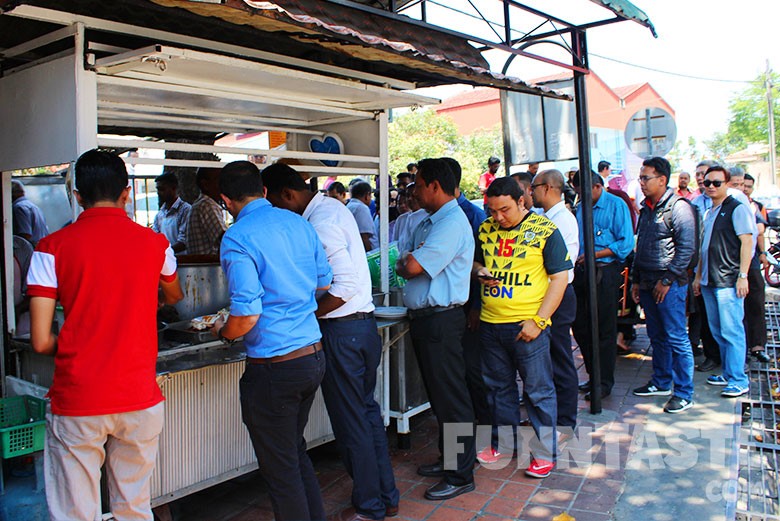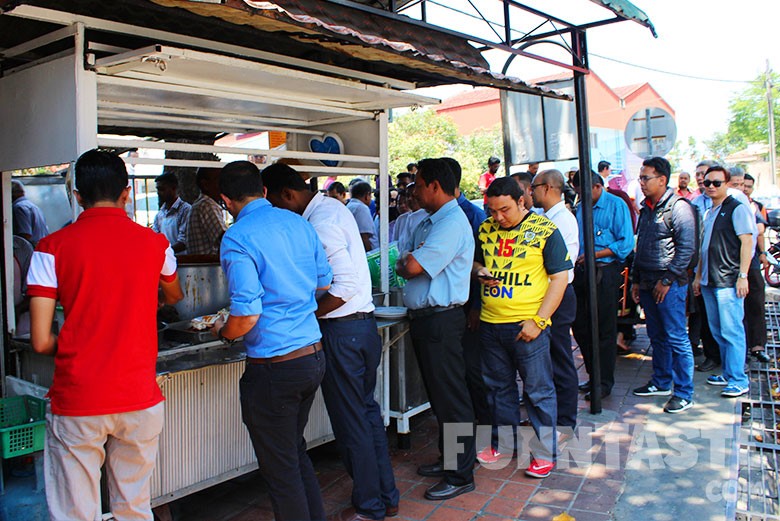 It goes without saying that looking for an affordable lunch in a top tier city like Bangsar is closed to impossible. Anuar's Fish Head Curry (Bangsar Fish Head Corner) is one of the few exceptions as a standard plate of rice, curry, beans sprout and fried chicken would cost you only RM3.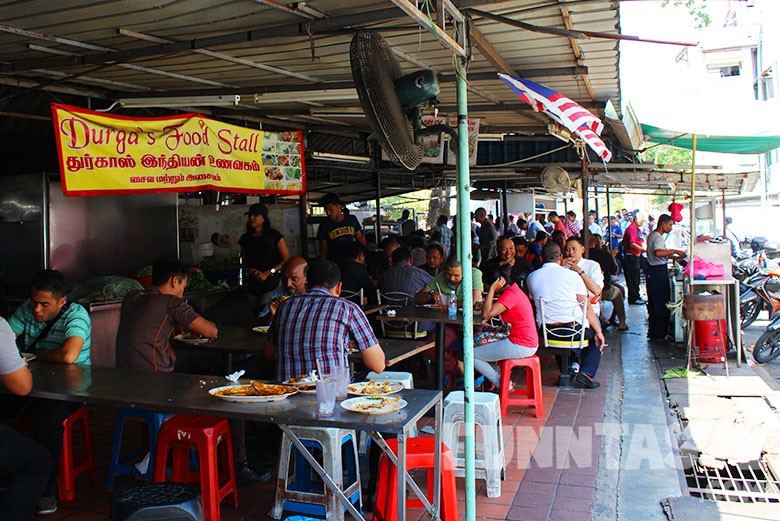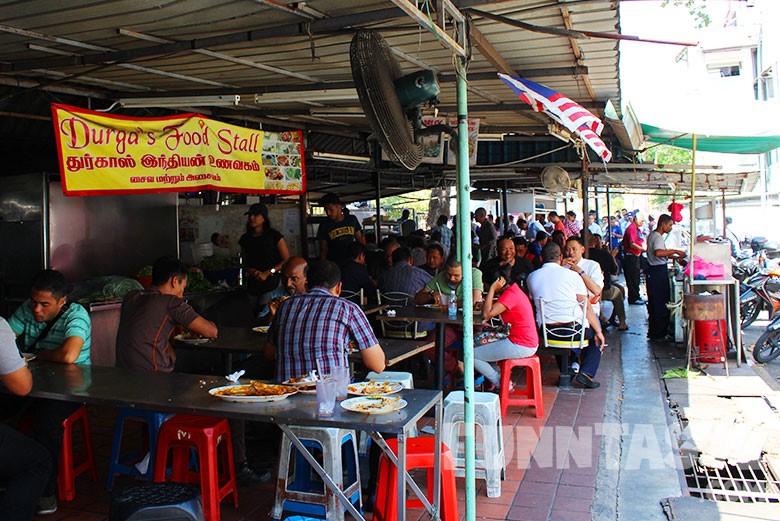 Although this eatery has been operating for over 30 years, it only gained popularity among the Internet community recently with sites like Says and WorldOfBuzz reporting on it.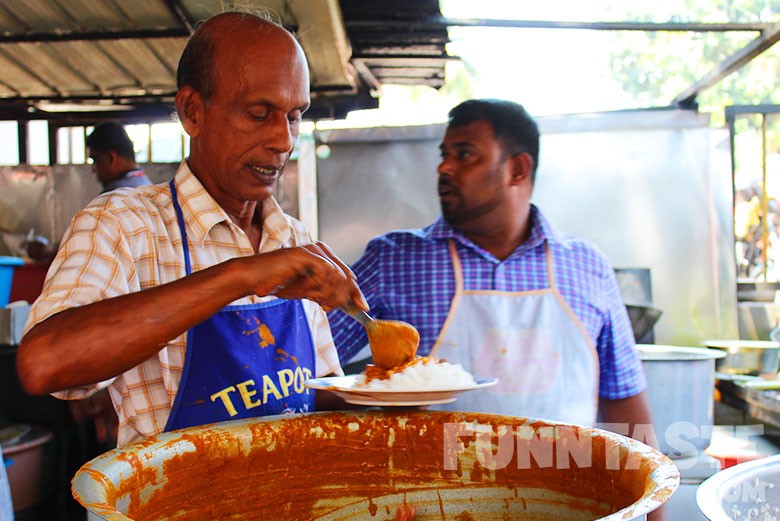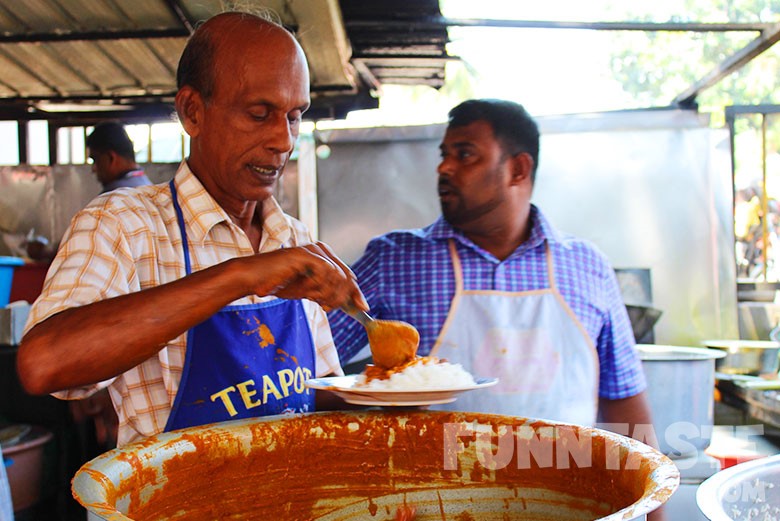 If you are coming here during lunch hours be prepared to wait at least 20 minutes under the hot sun as long queues are the norm here. We wouldn't say service is quick but it is fast enough to keep the line moving.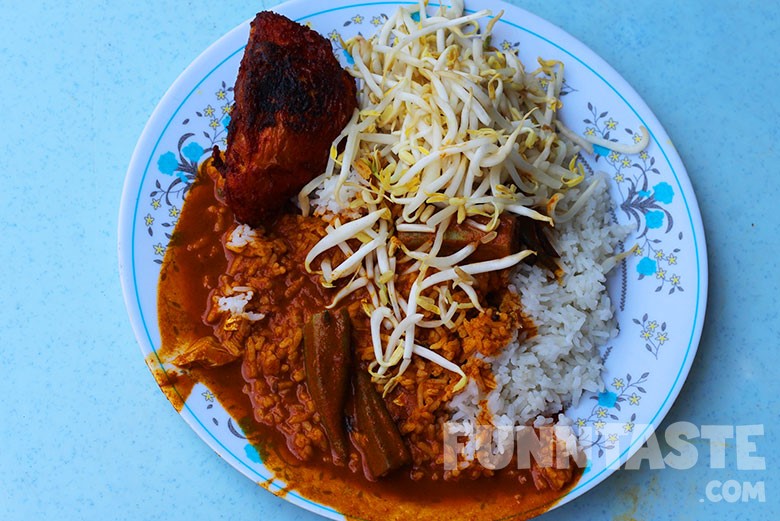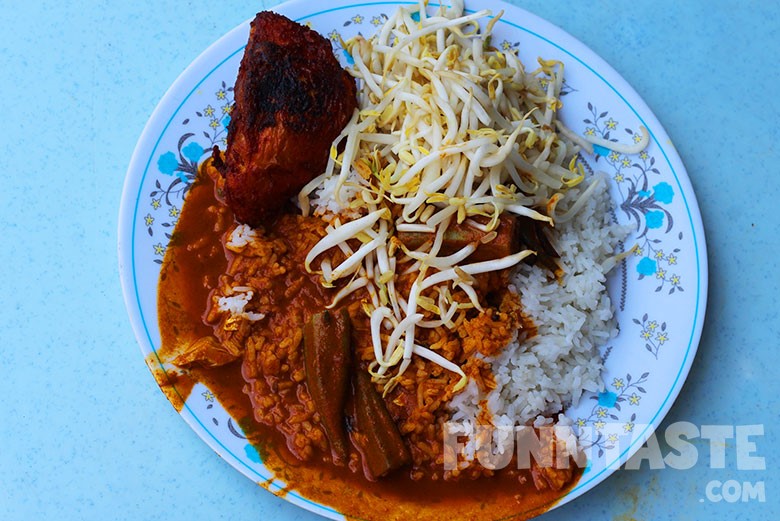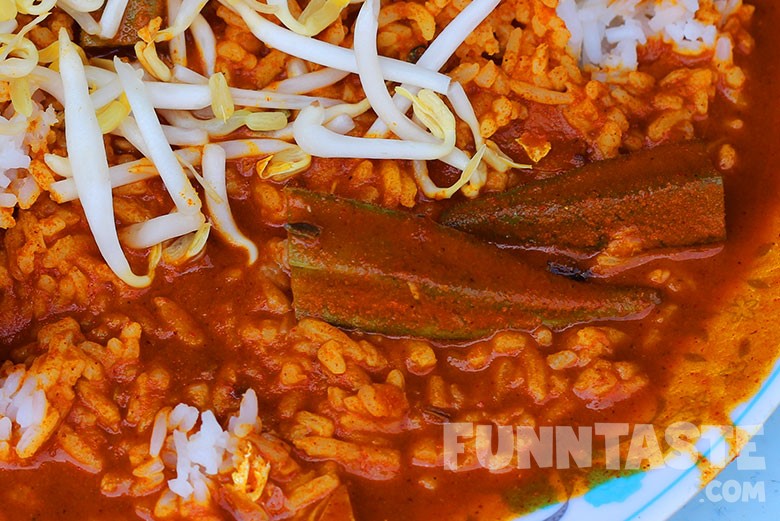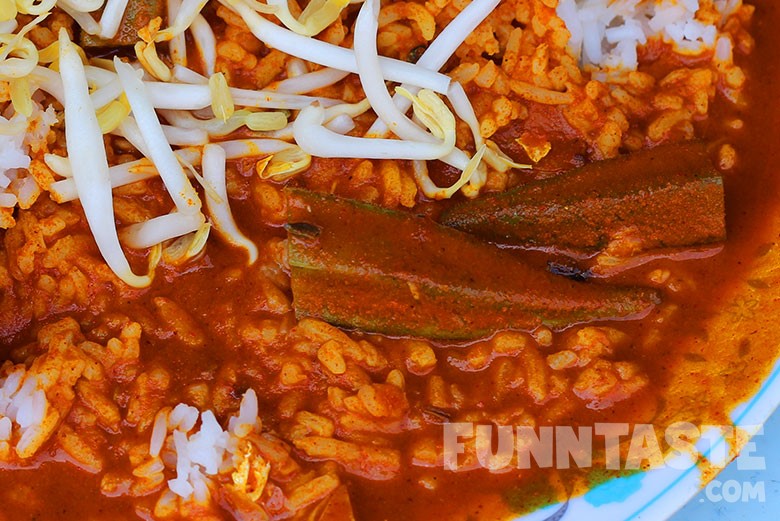 We took the signature rice, fish head curry, fried chicken and bean sprouts (RM3). Solely from looking at the photo you can tell that the curry was super thick, vibrant and fragrant. While that is true, taste-wise we felt it was quite average at best. It tasted very turmeric-ish without much Indian spices.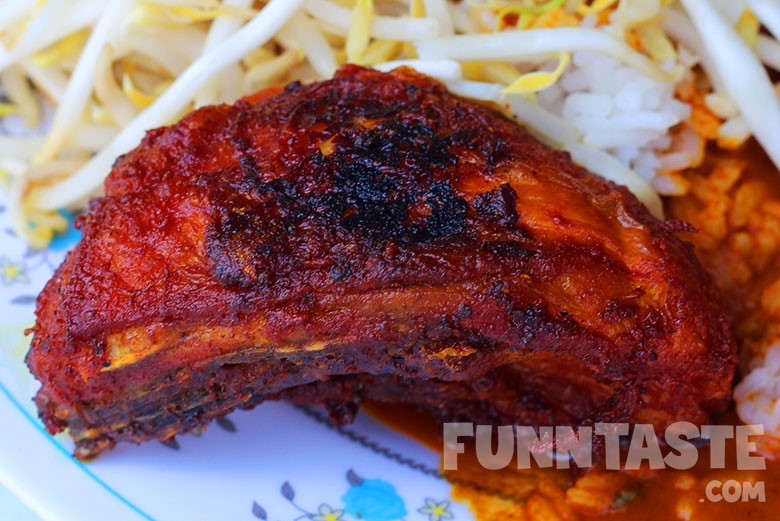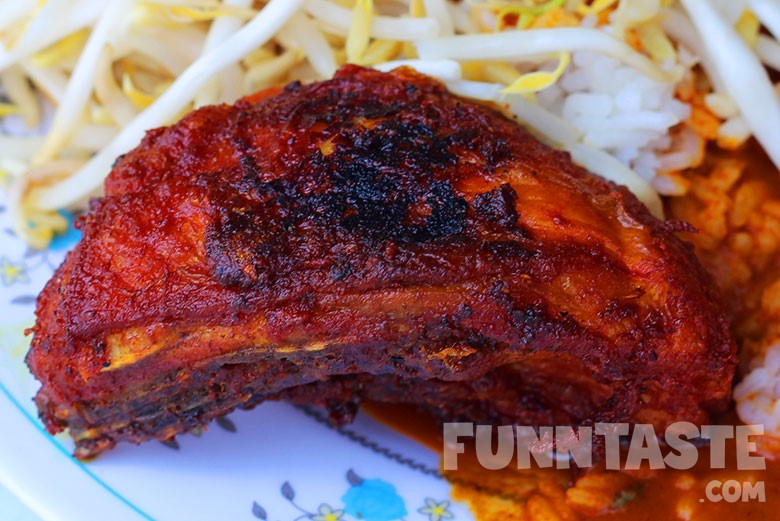 The fried chicken was well marinated and fried to crisp. The flesh was surprisingly tender and juicy despite looking a little dry. While it was less saltier than most mamak-style fried chicken, it certainly had the right balance of spices in the marination process.
The delicious fried chicken paired with lightly fried bean sprouts and the extremely affordable RM3 price tag certainly made up for the lacklustre curry.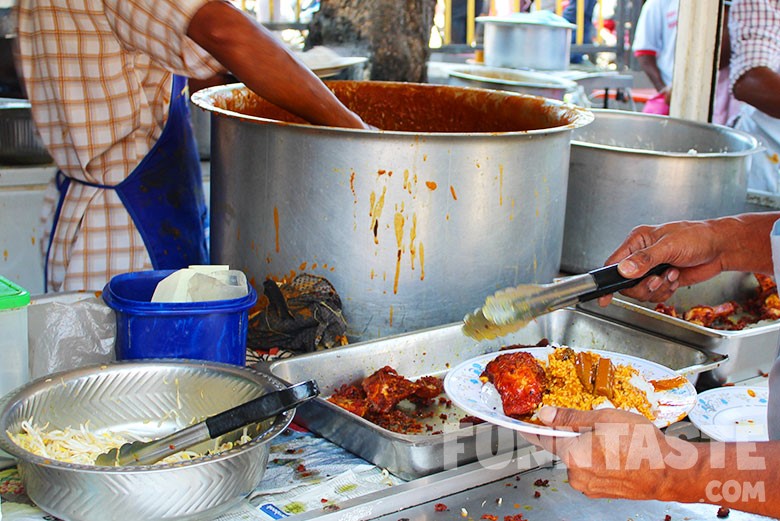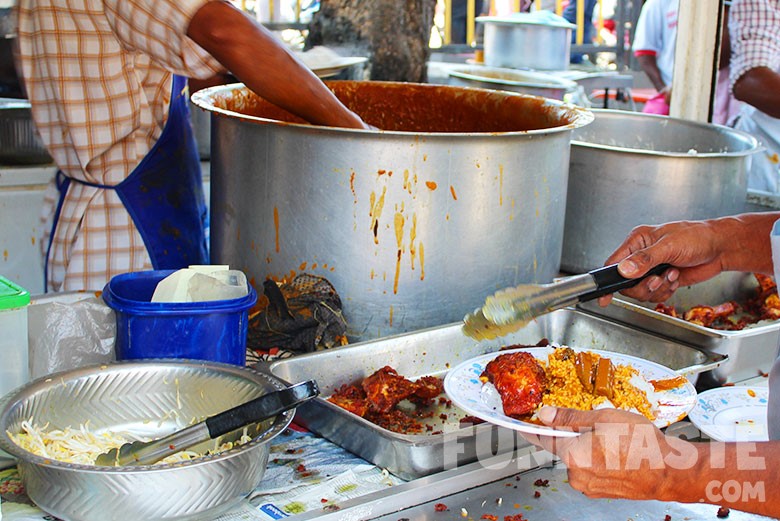 If you are not a fan of fried chicken you may opt for the fried fish (RM3) or fried squid (RM6). If you are feeling a little generous you can get the Fish Head Curry (RM30 – RM80, depending on size) which is quite popular among patrons here. We opted not to as the curry tasted quite mediocre.
Verdict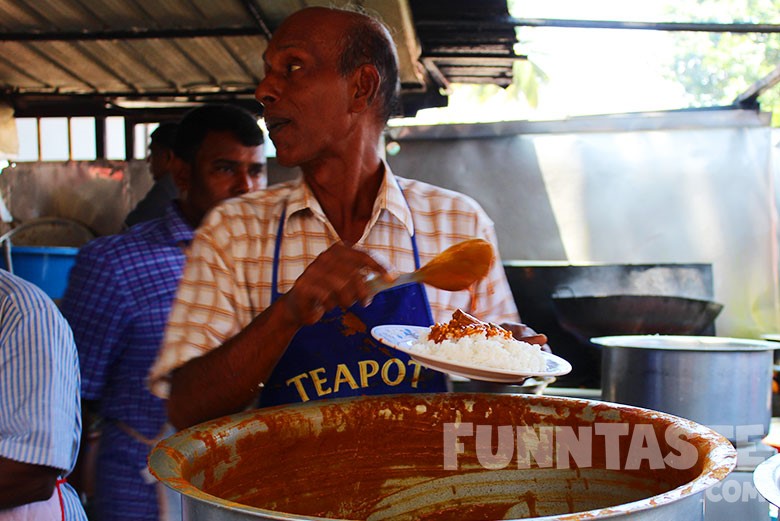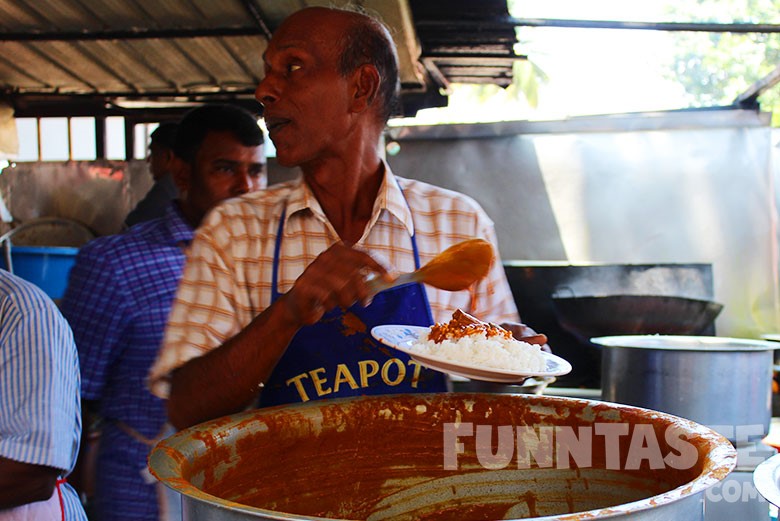 All in all dining at Anuar's Fish Head Curry was an incredibly satisfying experience. Sure, the curry could be better but considering the price we paid it certainly doesn't get any better than this. Considering the price, taste and portion size, we will definitely be coming back for the fried fish and fried squid.
More Info
Anuar's Fish Head Curry (Bangsar Fish Head Corner)
No 2, Lorong Ara Kiri 3,
Lucky Garden, Bangsar
Cuisine: Mamak
Operating Hours: 9.00AM – 5.00PM, closed Sundays
Read also: Banh Mi Cafe @ Sri Petaling, Kuala Lumpur