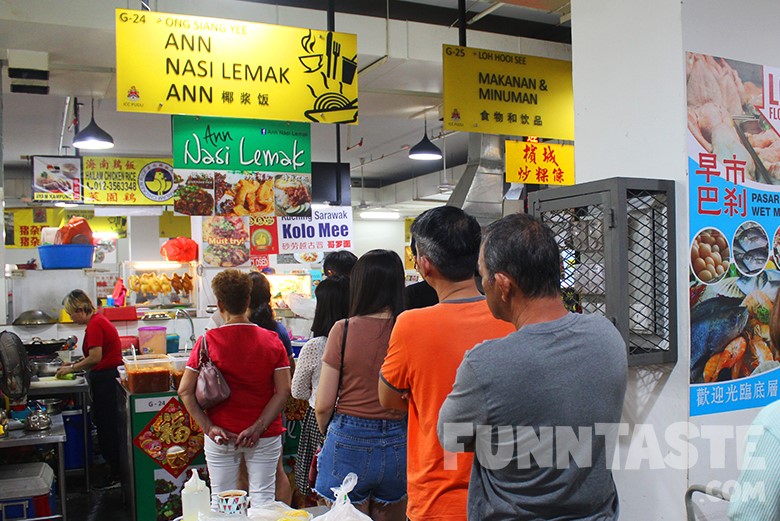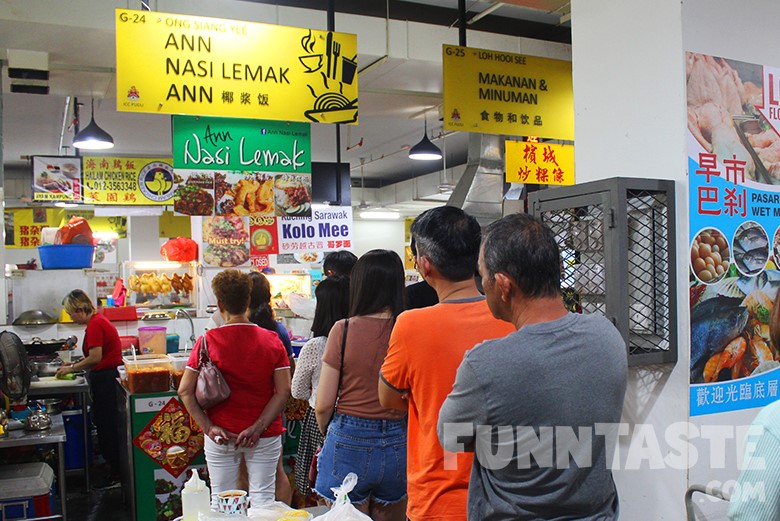 When people talk about nasi lemak around Pudu, they often think of two popular places – Peel Road Nasi Lemak and Ann Nasi Lemak. Both of these nasi lemak stalls came highly recommended by folks living in Kuala Lumpur and both stalls coincidentally serve pork.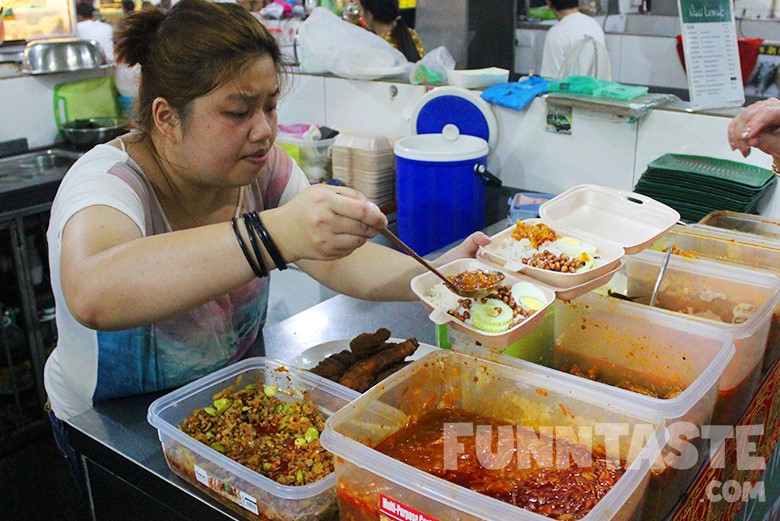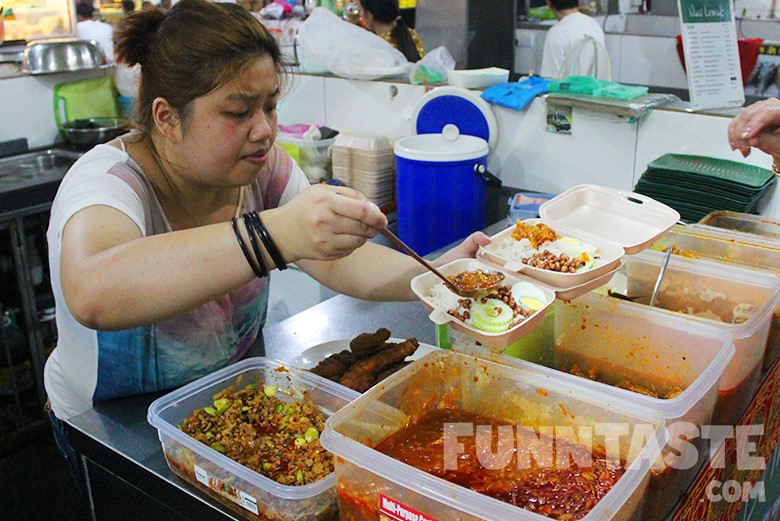 Since we've previously reviewed Peel Road Nasi Lemak, we would like to share about Ann Nasi Lemak at ICC Pudu. It's one of the most popular stalls around ICC Pudu as people are willing to queue up for it although there are plenty of good food around.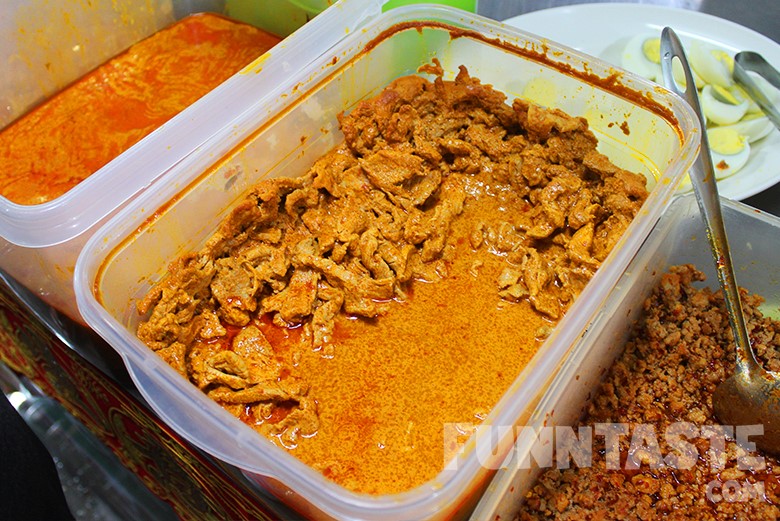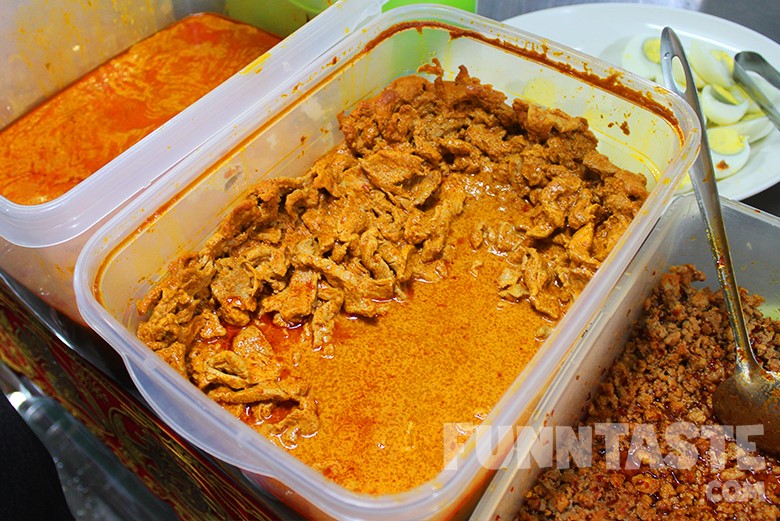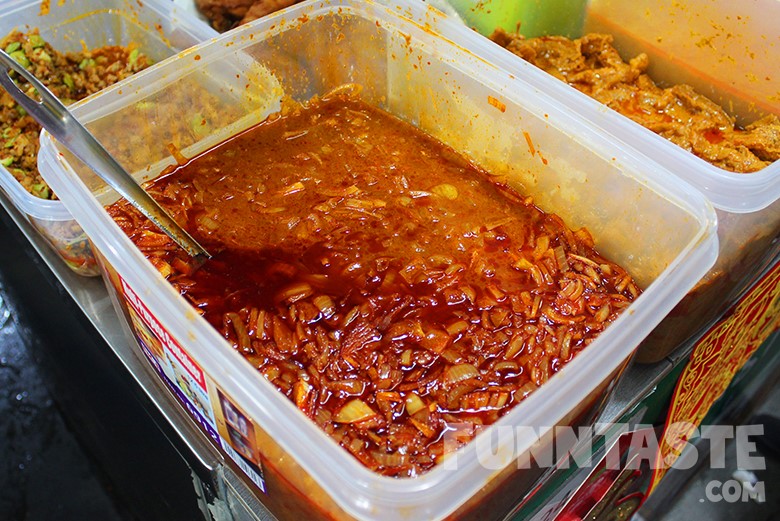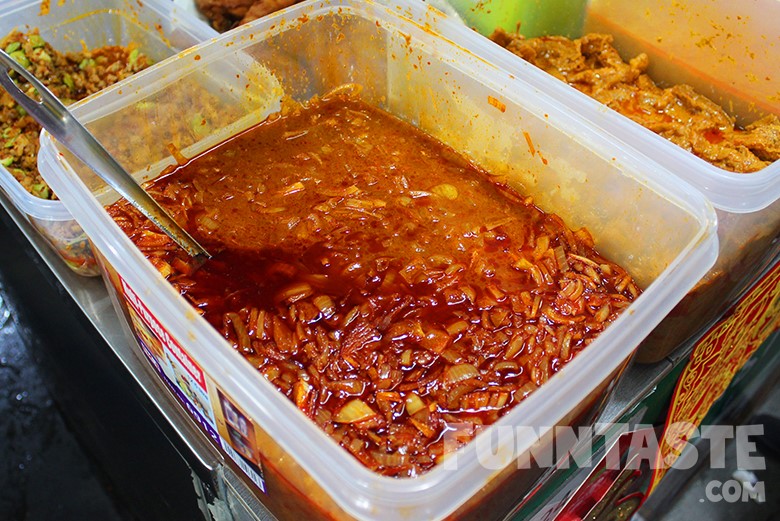 Among the dishes available, Porkskin Curry is their signature as many regulars rave about it. Sotong Sambal is also said to be one of the better side dish here however it wasn't available during our visit so we had to replace it with Siham(cockles) Sambal instead. While the Porkskin Curry was unique, we personally found the Sambal Siham, Fried Chicken, and Shrimp & Minced Pork Fried Petai to taste just as good.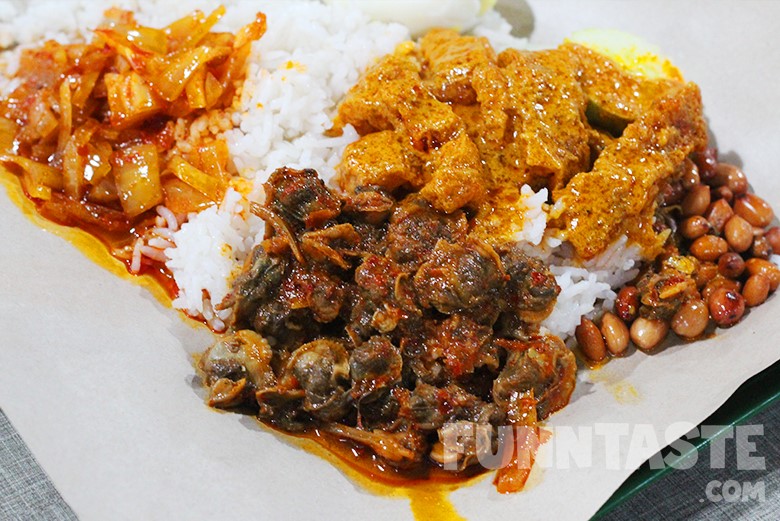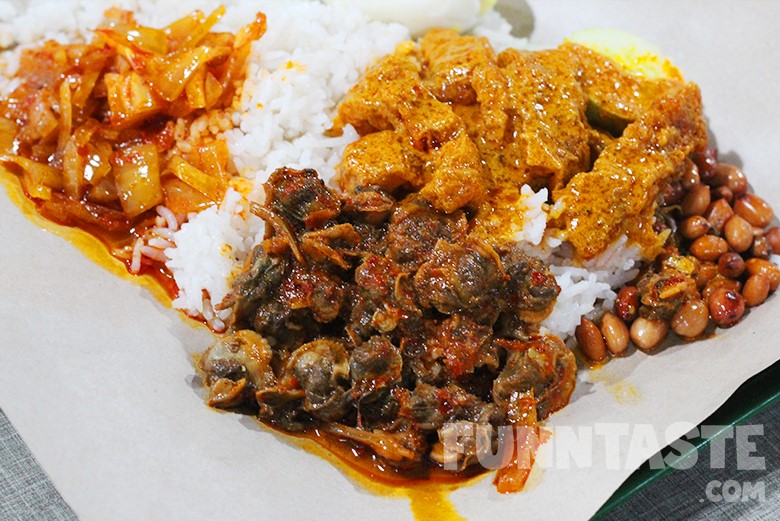 Our plate of nasi lemak as pictured above consisting of Curry Porkskin, Sambal Siham, Onion Sambal, boiled egg, peanuts, ikan bilis and cucumber cost a total of RM9. The nasi lemak here is not exactly cheap, but judging by the generous portions of the side dishes we would say it's definitely worth it.
The Curry Porkskin was rich but not overly thick and full of aroma derived from coconut milk and curry spices. The consistency of the pork skin was soft and chewy, may not be suitable if you prefer a little crunch.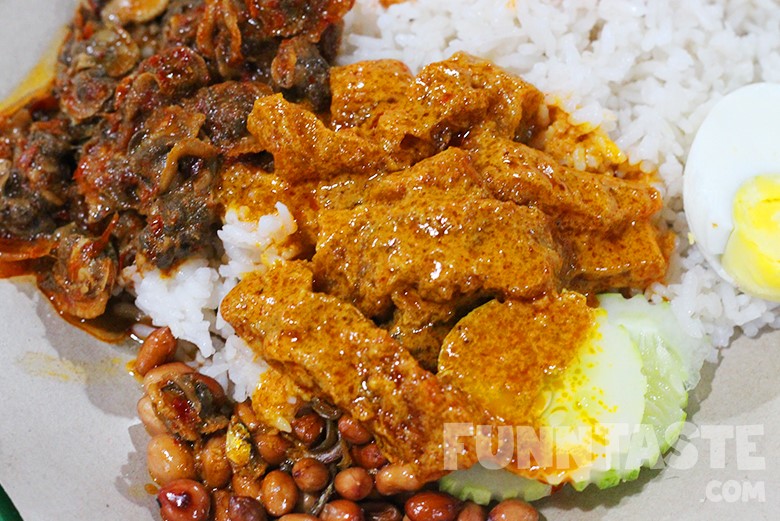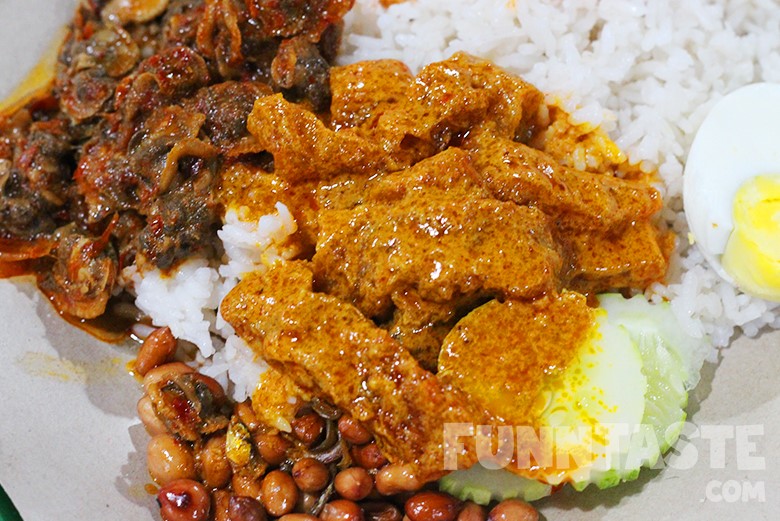 The santan rice was fragrant and Sambal Siham was decent and they were quite generous with the portion. The sambal was a little too mild for our liking although the owner told us it's quite spicy. The onions in the sambal gave it a good crunch and  a hint of sweetness.
Ann Nasi Lemak's stall can be found in ICC Pudu, if you are coming though the main entrance, just keep walking straight till you reach towards the end and you'll see the big yellow and green signboard.
More Info
Ann Nasi Lemak (ICC Pudu)
Kompleks Perniagaan Bersepadu Pudu
Jalan 1/77C Pudu, 55100 KL
Operating Hours: 6.30AM – 12.30PM, closed on Monday & Friday