Things To Do
All The Great Deals You Need To Know About Stylish Home Expo
Do you know that your furniture and house accessories can go bad overtime?
For instance, according to Sleep Like The Dead, you can expect to keep your mattress for 5 to 10 years. If you have a plain-old polyester pillow, you should be replacing it every 6 months, says Michael Breus, Ph.D., a clinical psychologist and author of the book Good Night.
If you're planning to change your furniture but you're unable to find anything that fits in your criteria, or you're just too lazy to travel all the way to KL for home expo, Stylish Home Expo is for you!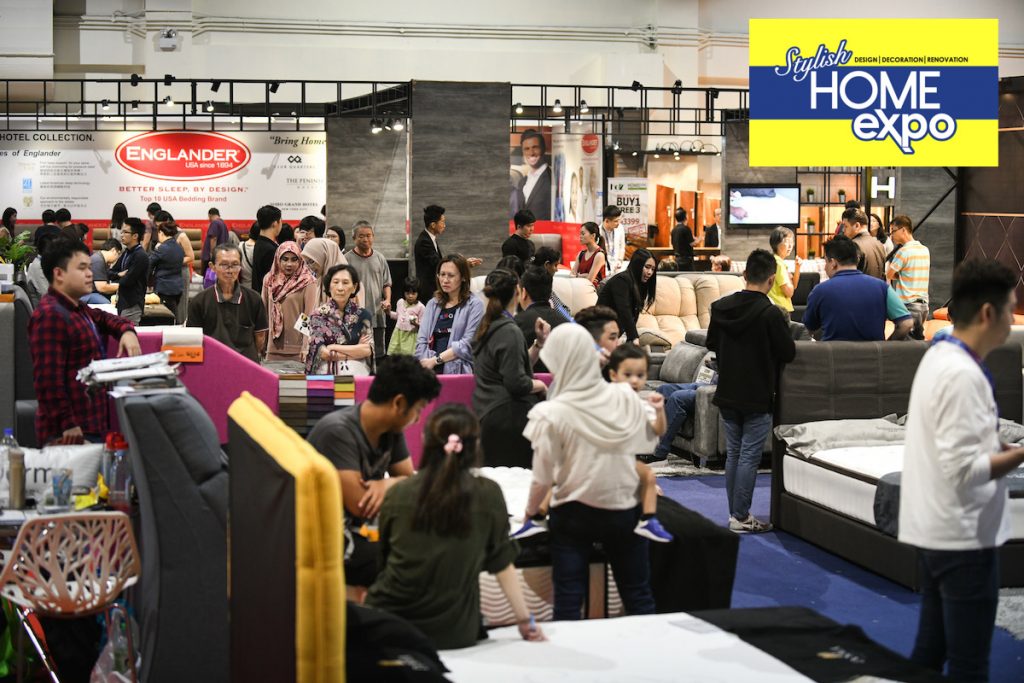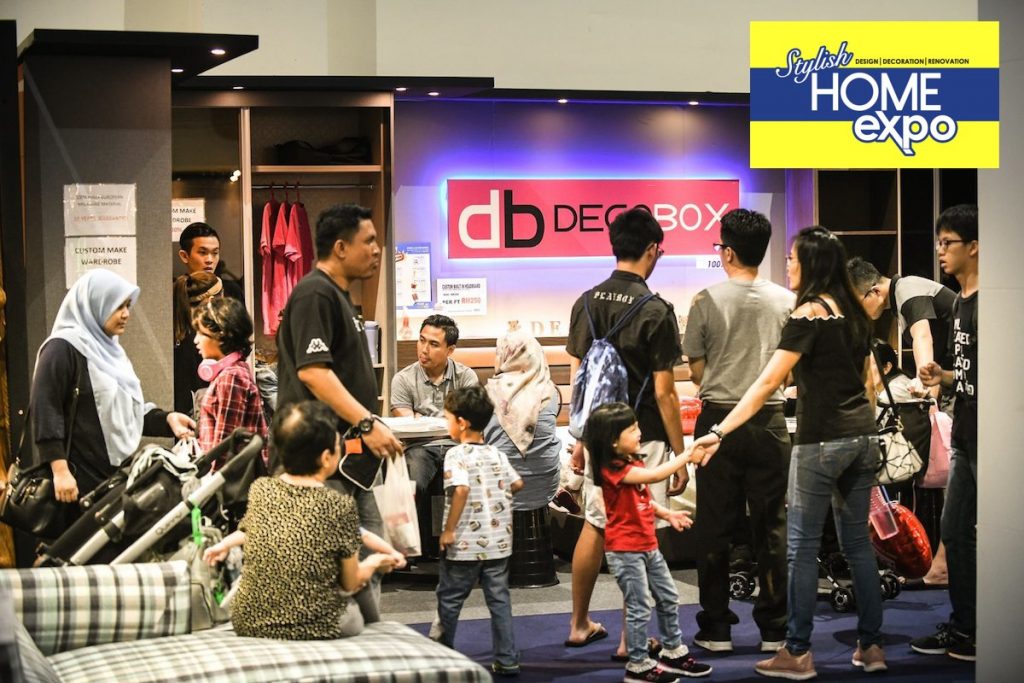 One of PJ's biggest home expos, Stylish Home Expo is back with many great deals this April at The Starling Mall, on the 26th till 28 April, from 11am till 9pm.
This exhibition with over hundred of exhibitors provides an one-stop solution to home decoration and furnishing needs.
Categories of furniture's and products on sale include tailor made kitchen set, interior decorations, security doors & gates, sofas, mattresses, kitchen appliances, dining tables, security systems, water filtration systems and many more.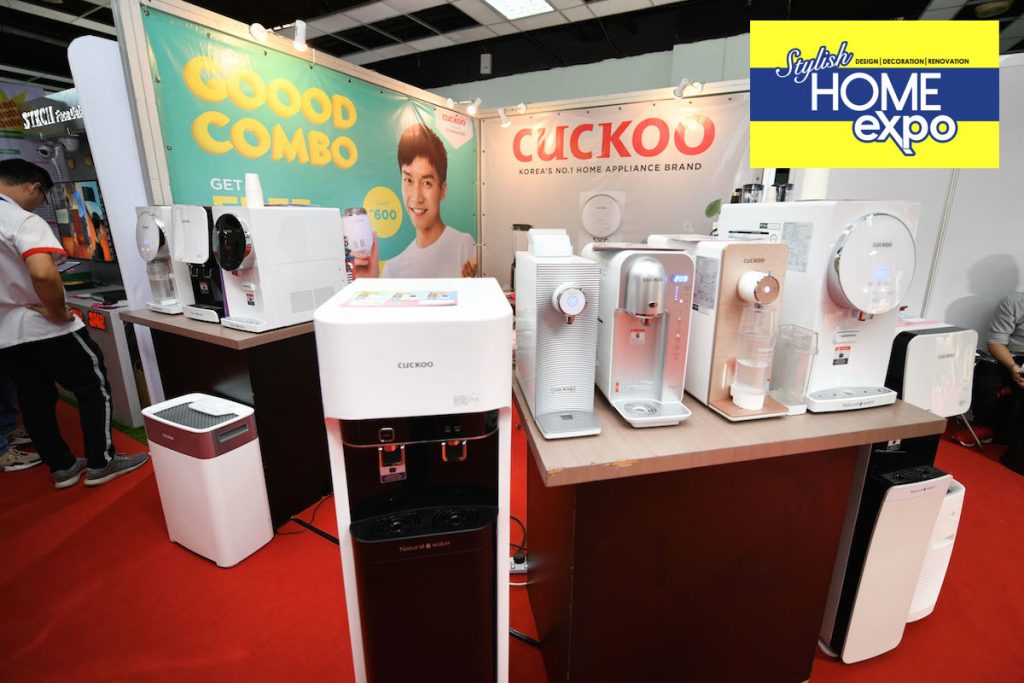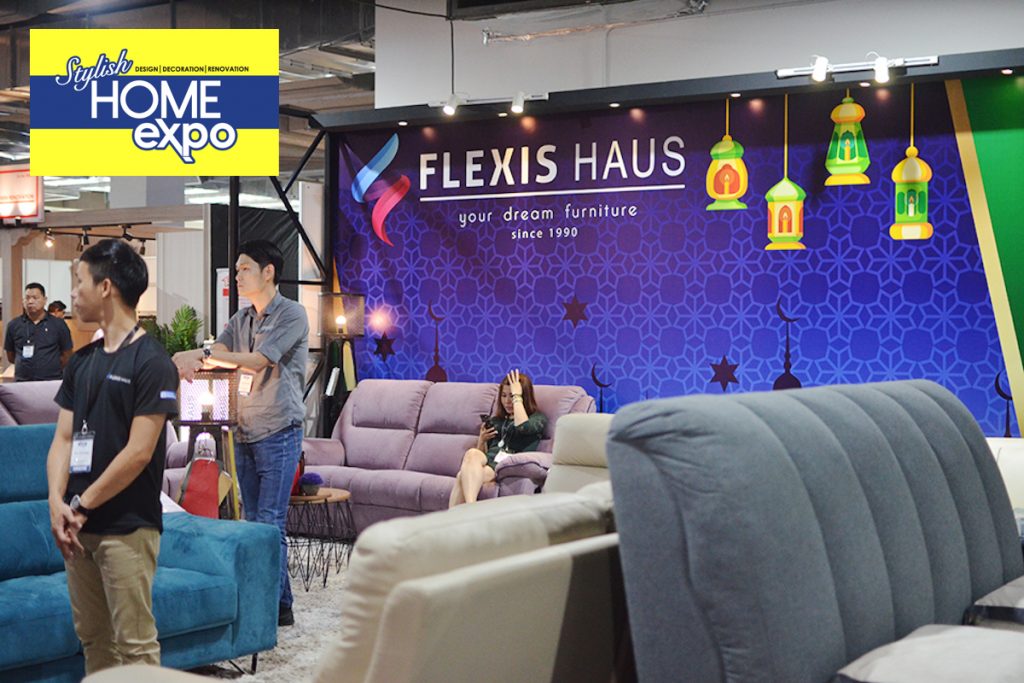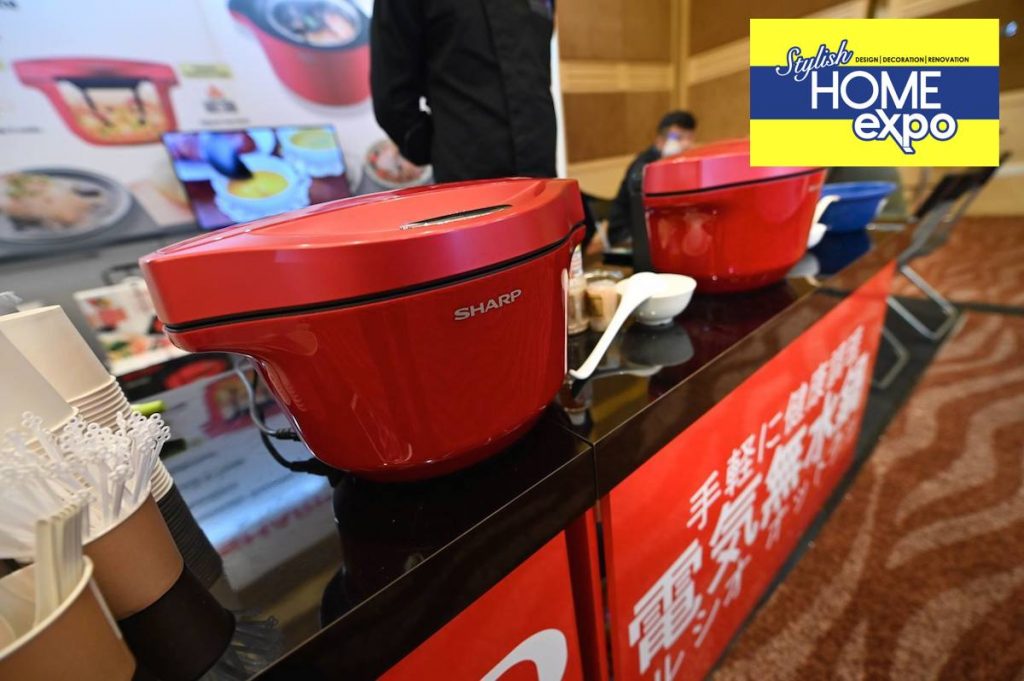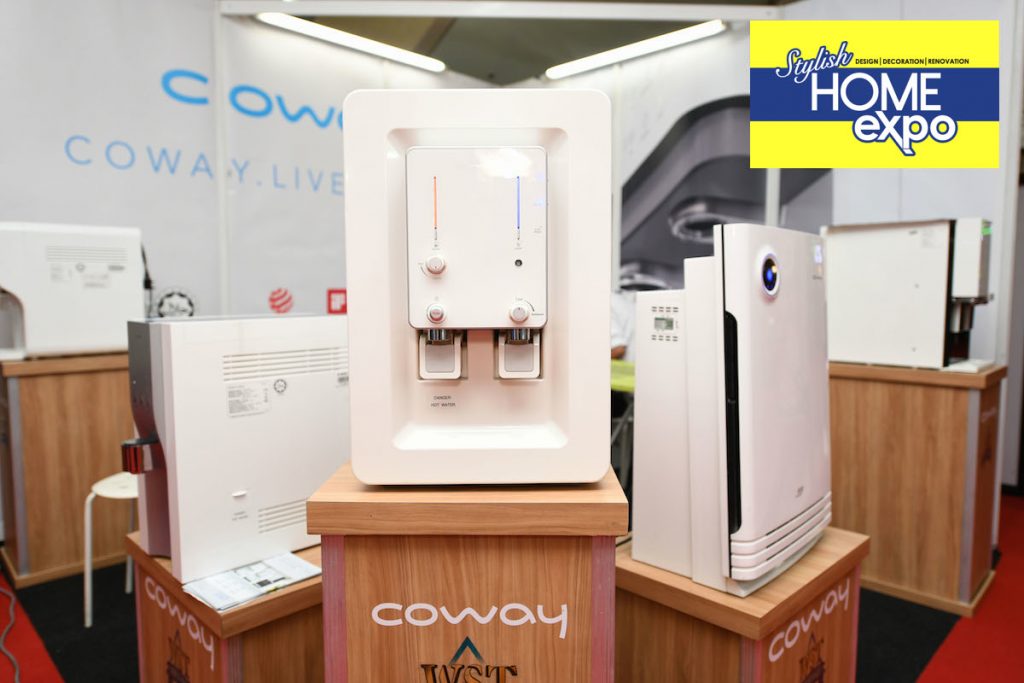 Some of the brands you can expect are Panasonic, Smartnano, Flexis Haus, Crownlivin, Sharp and more.
But that's not all! Here are the 3 great highlights that you can expect from the expo.
1. WIN a REVOR mattress worth RM8,300 by registering!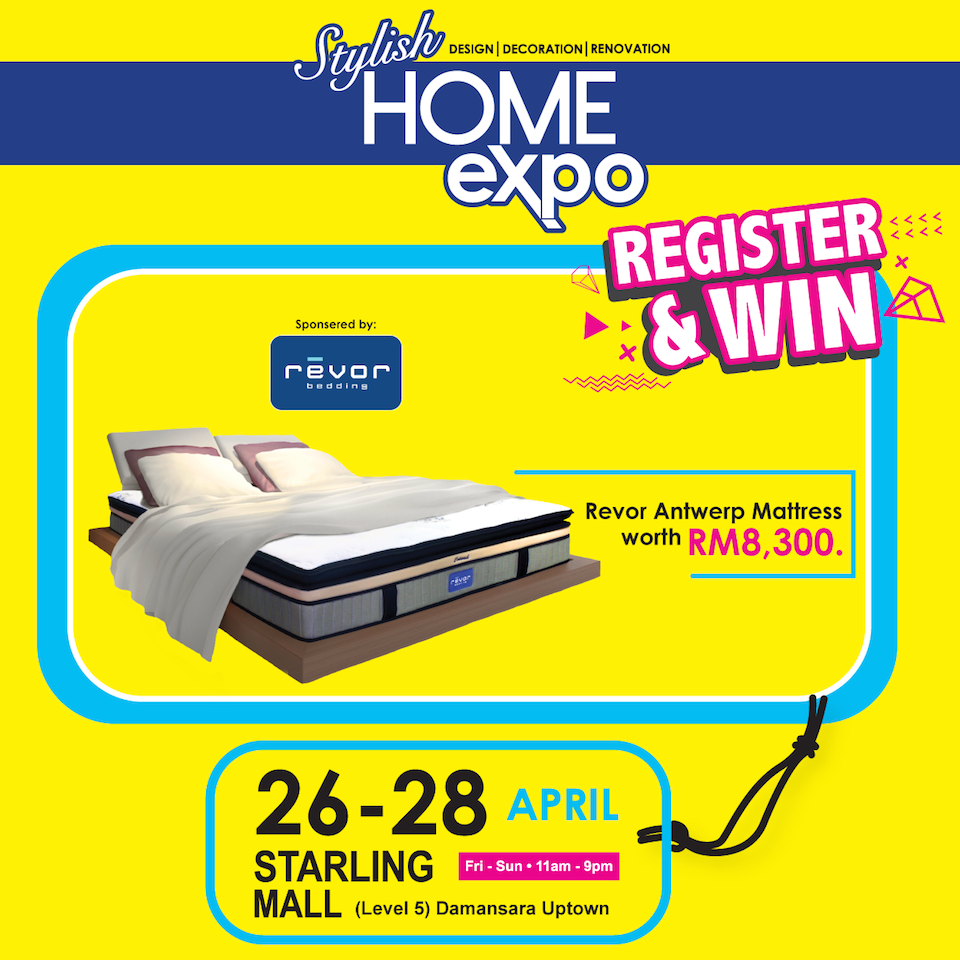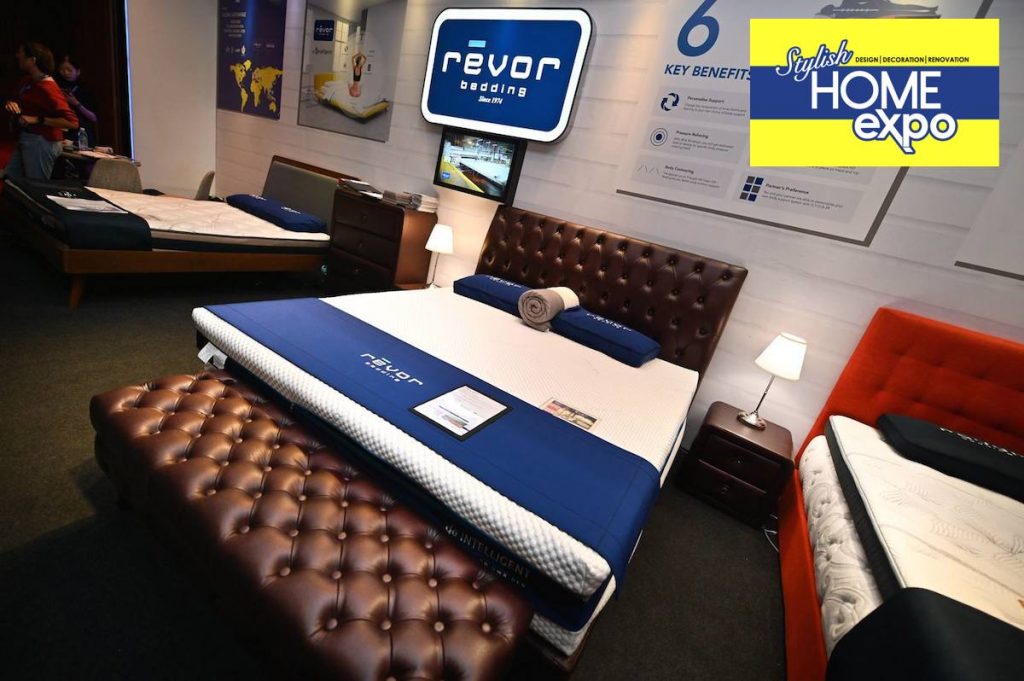 Shoppers are entitled for a chance to win a REVOR mattress worth RM8,300 upon registering. No purchase is needed!
2. REDEEM exciting gifts ON-THE-SPOT with minimum purchase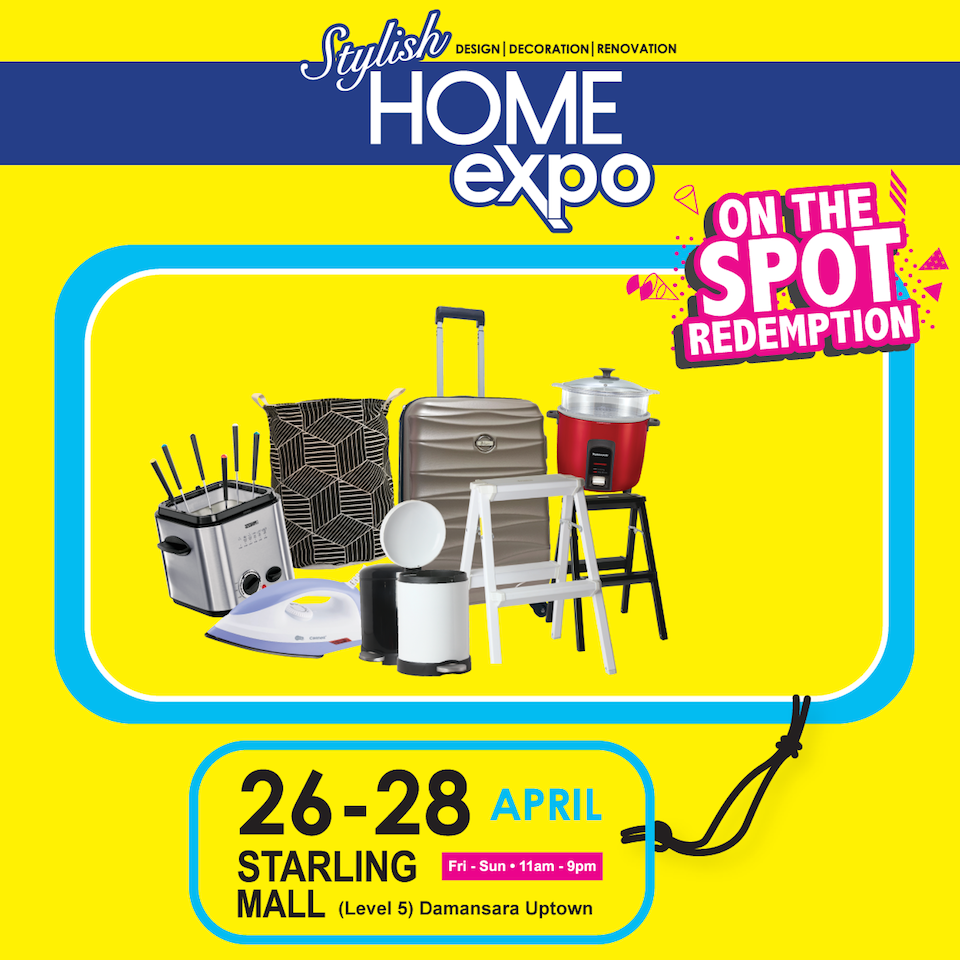 Shopper can get a guarantee FREE gift when spend RM1000 and above (single or combine receipt).
3. Daily lucky draw
Visitors are entitled for an opportunity to participate in their daily lucky draw and win fantastic prizes!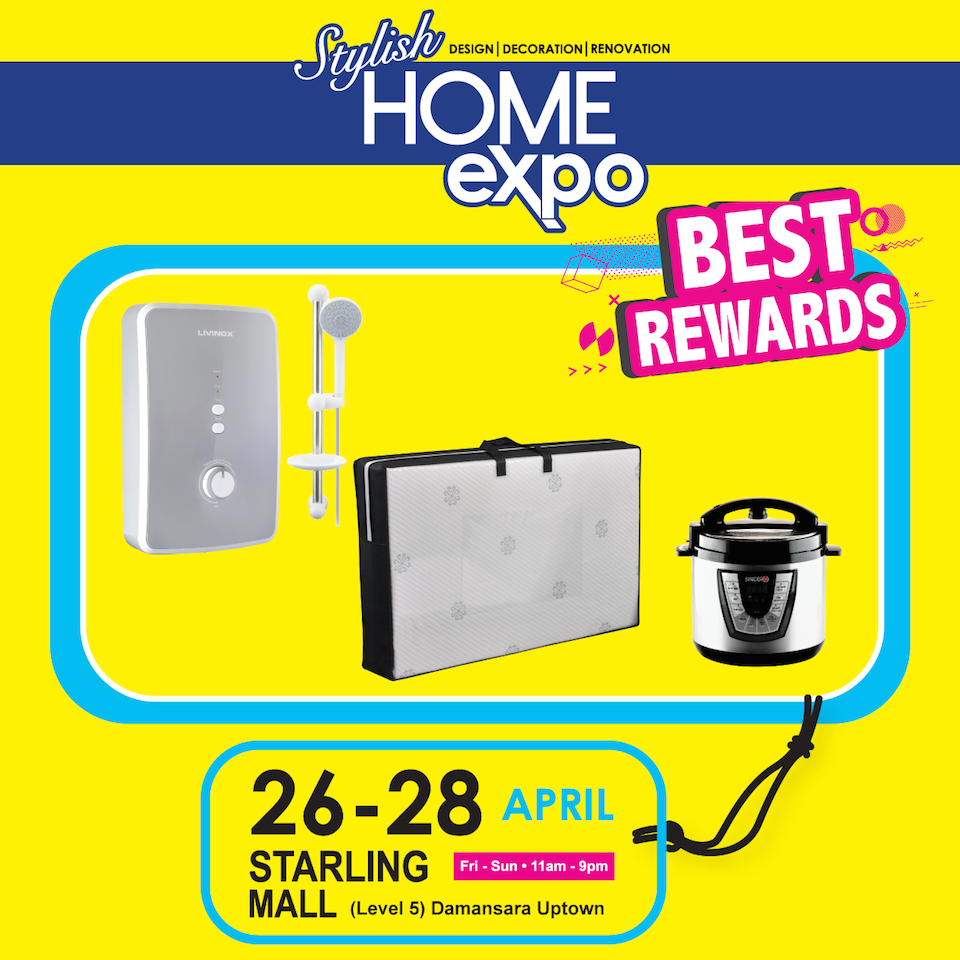 Further details as listed below:
Stylish Home Expo
Address: Starling Mall Event Hall, Level 5
Date: 26-28 April 2019 (Fri-Sun)
Time: 11AM – 9PM
Admission: Free
Make sure that you don't miss this expo if you're hunting for furniture and home renovation needs with good deal. Don't forget to share with your friends and family about Stylish Home Expo.
To make sure you're not missing out on any updates, you can follow Stylish Home Expo's official pages on Facebook here facebook.com/ StylishHomeExpo/