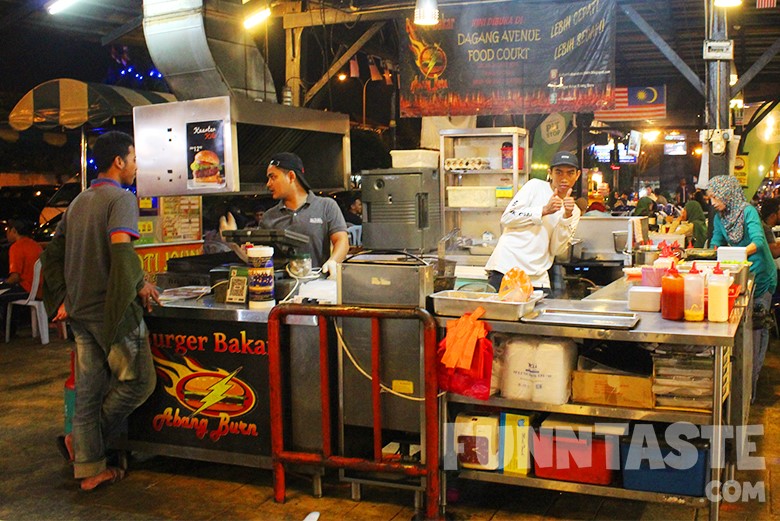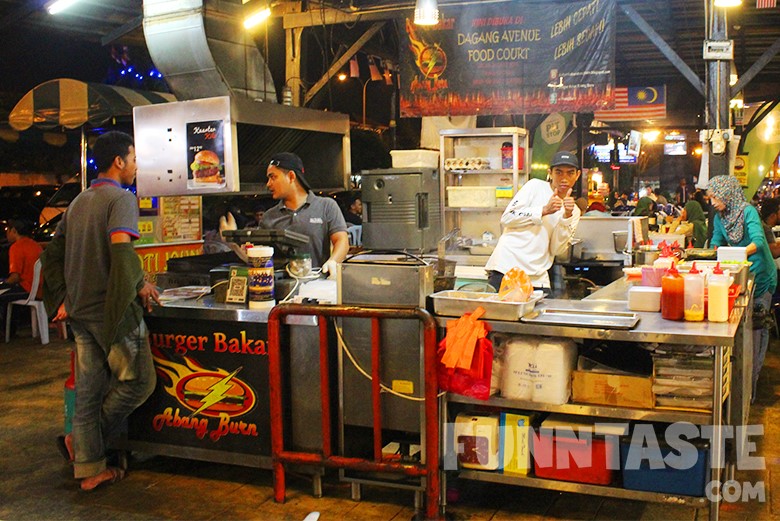 Burger Bakar Abang Burn is one of the longest lasting gourmet burger which opened during the peak of the "burger bakar" trend.  However, unlike most gourmet burger stalls Burger Bakar Abang Burn has been making big waves all over social media with their creative use of cheese.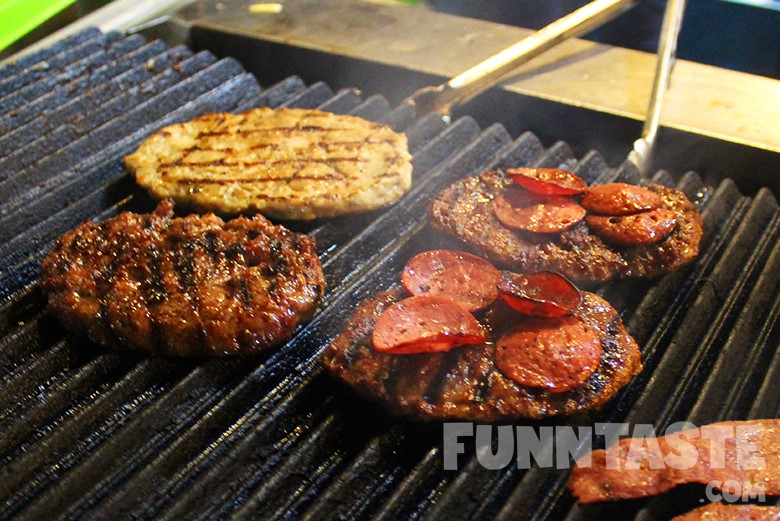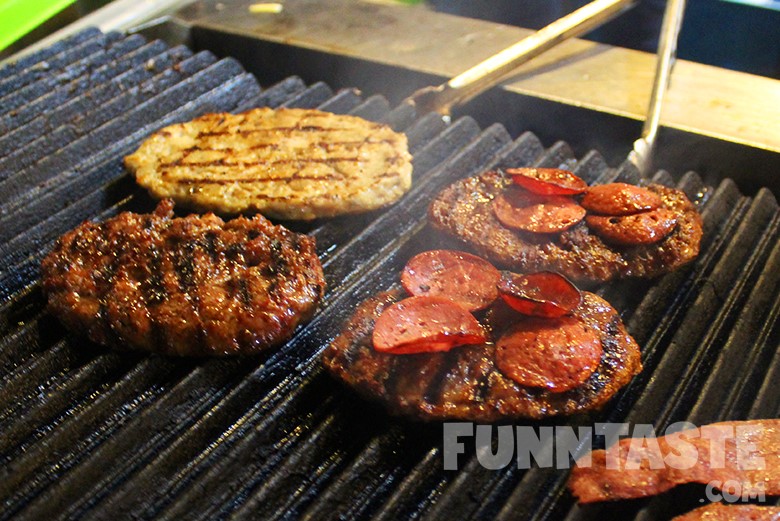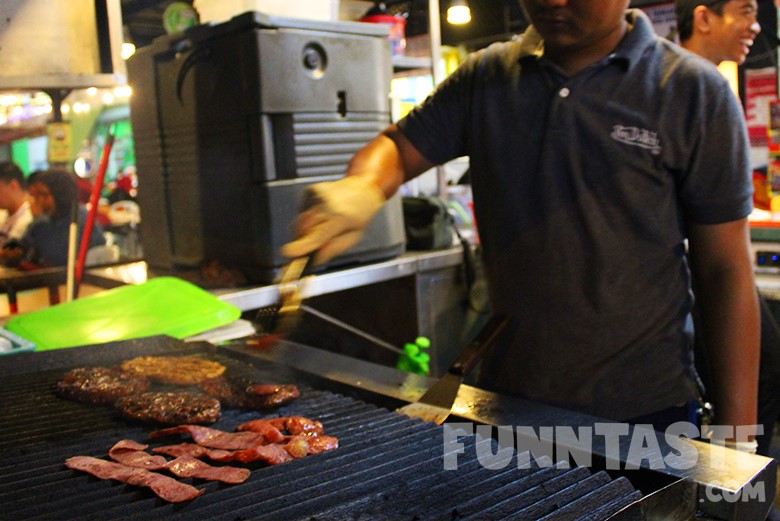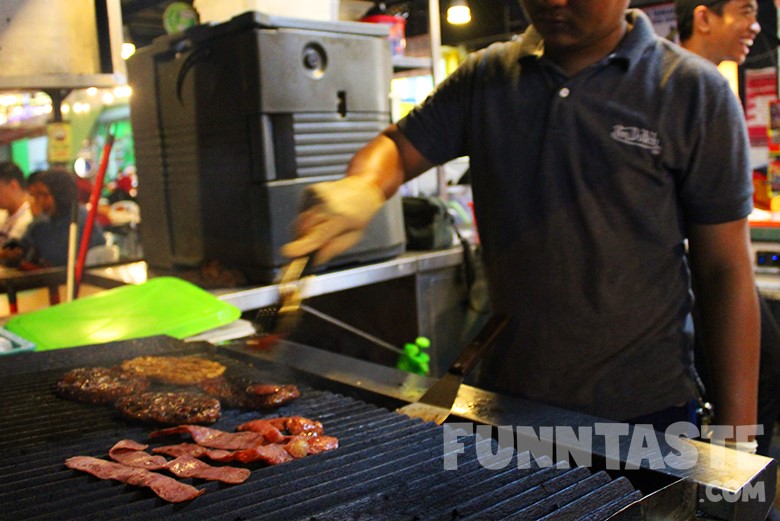 Recently, Burger Bakar Abang Burn introduced their new promotional item called "Aligot Cheese Balut". They basically wrap melted cheese around your burger patty which is affordably price at RM5. This means, if you opt for for a single patty beef burger @ RM7.90 + Aligot Cheese Balut @ RM5, the total price would be RM12.90.
Double Beef Burger With Toppings & Cheese Wrap @ RM23.50
Since there were two of us, we decided to opt with Double Beef Patty + All Toppings + Aligot Cheese. Looking at in hindsight, we should have omitted all toppings and opt for a single patty as it was a little too fulfilling.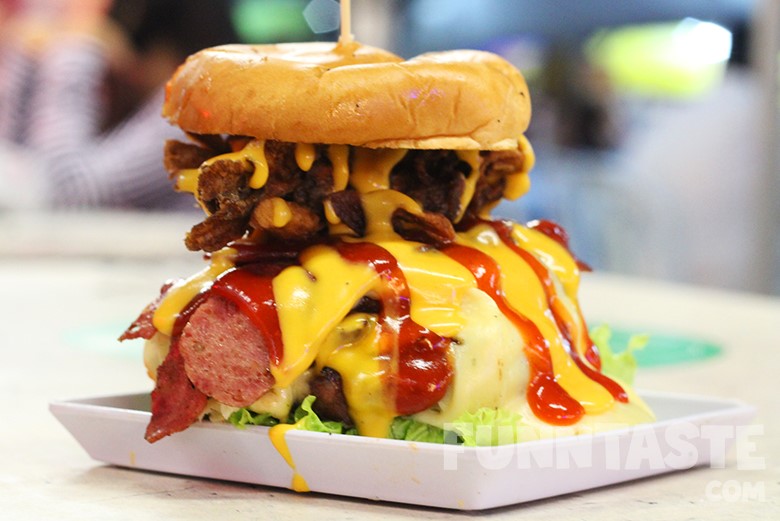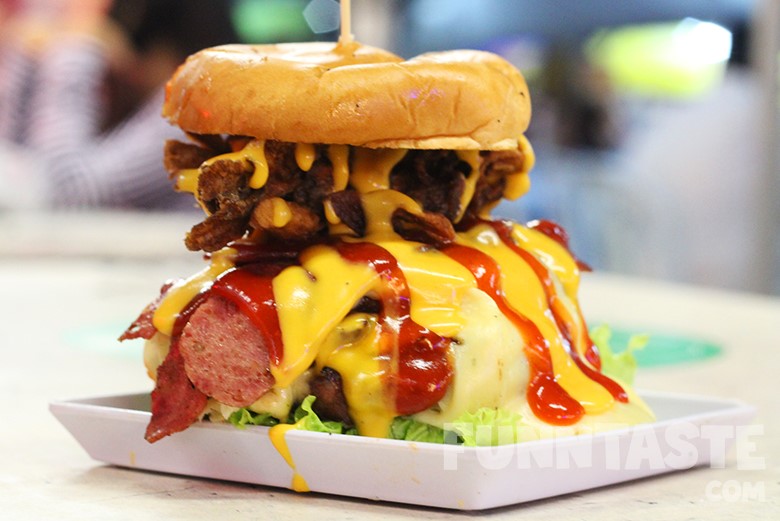 As you could tell by the picture, this is certainly one of the most cheesiest gourmet burger in KL today. The overflowing cheese was super satisfying especially when paired with their incredibly thick and juicy patty.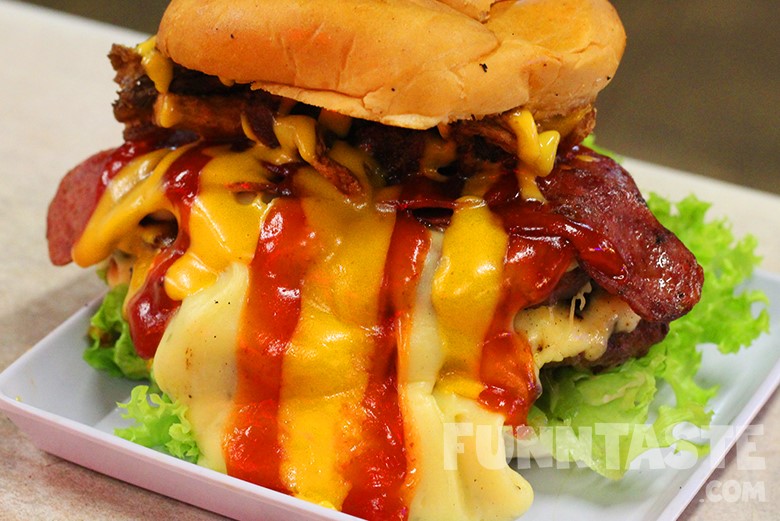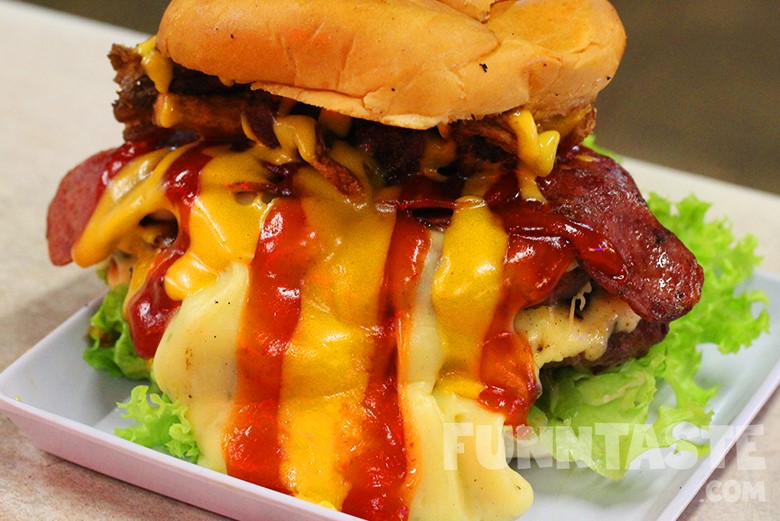 While the cheese was delicious on its own, what made this burger stood out was the paring of their incredible juicy patty. When you combine both savouriness from the cheese and patty and sweetness from the sauces, the flavours combine perfectly together for a gratifying taste. We also love how every bite came with a good chunk of cheese which was incredibly satisfying.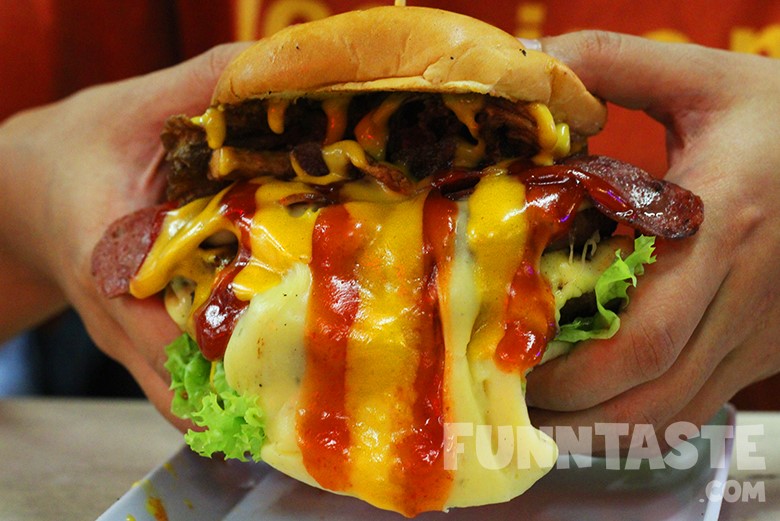 All in all, if you are a cheese lover you would probably fall in love with this burger. Important note: this burger is super fulfilling so be prepared with an empty stomach.
This article is written in collaboration with Burger Bakar Abang Burn
More Info
Burger Bakar Abang Burn
Klang Outlet: 23, Jalan Remia 4/KS6 Bandar Botanic, 
41200 Klang
Ampang Outlet: Dagang Avenue Food Court,
Jln Dagang B/3A,
Tmn Dagang,
68000 Ampang
Operating Hours: 6PM – 12AM, Daily