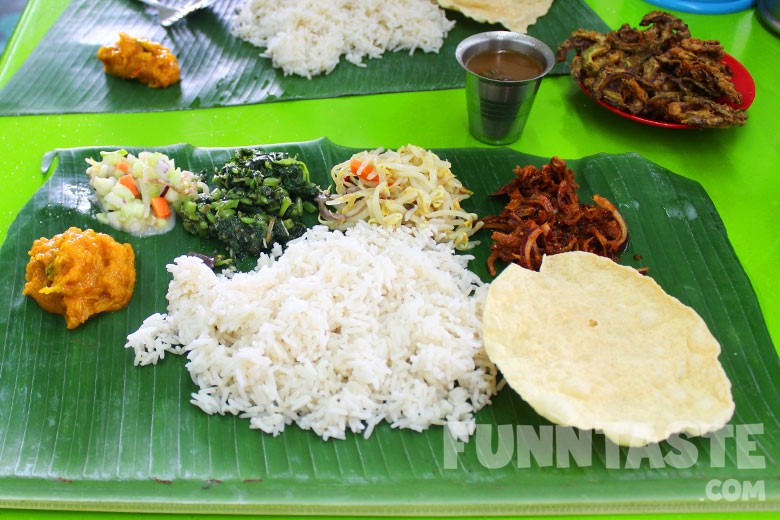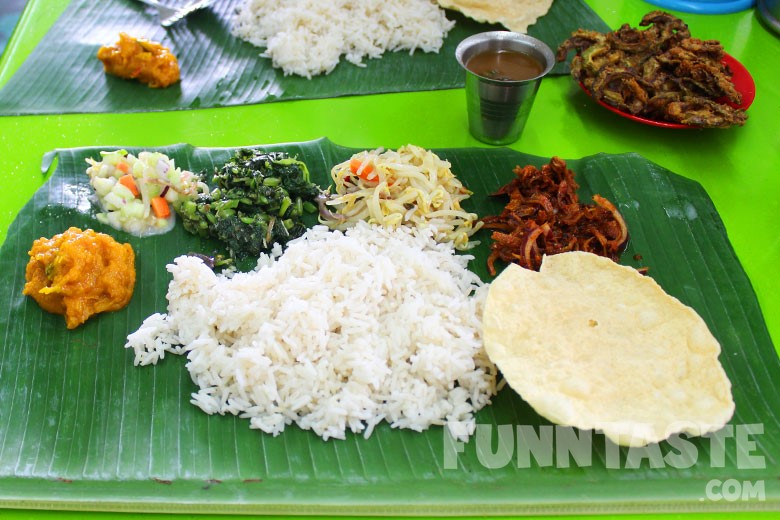 There is no shortage of Banana Leaf Rice eateries in the Klang Valley. We've pretty much tried every restaurant in town such as Sri Ganapathy Mess, Nirwana Maju, Kanna Curry House, Devi's Corner, Sri Paandi, Raju's and more.
We recently came across Acha Curry House and realized despite hearing about it so often we've never had the chance to dine there. Acha Curry House is apparently one of the better Banana Leaf restaurants in Petaling Jaya.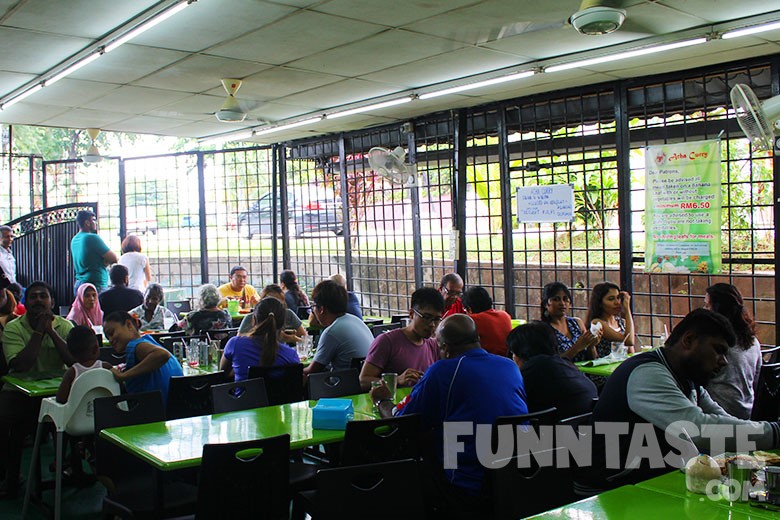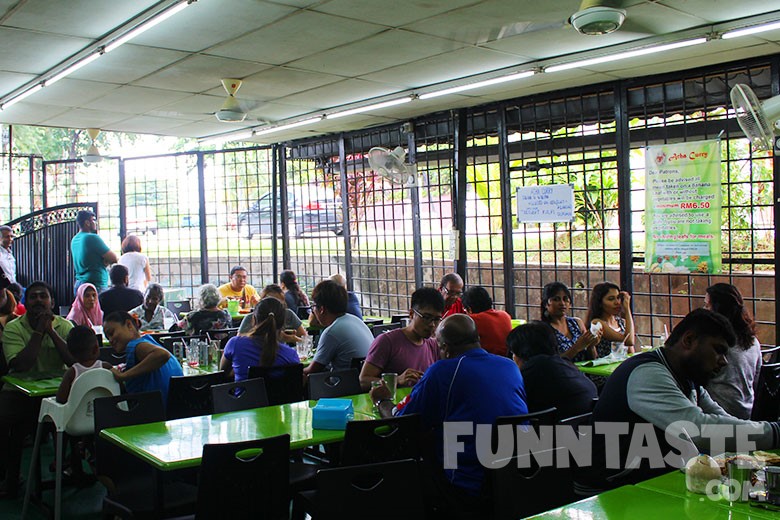 It gets crowded during the peak hours so you might need to wait for a seat or share table with other patrons.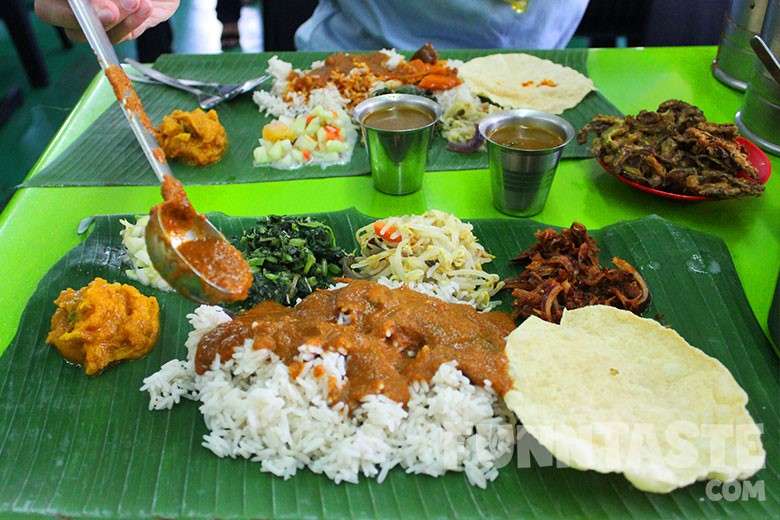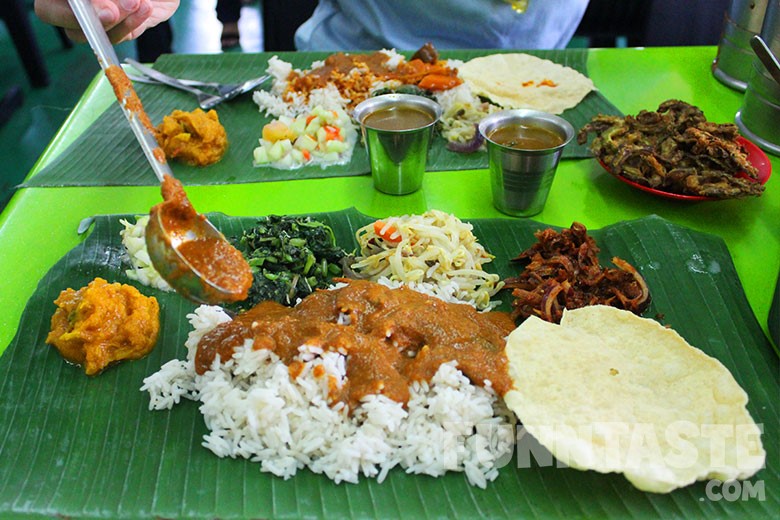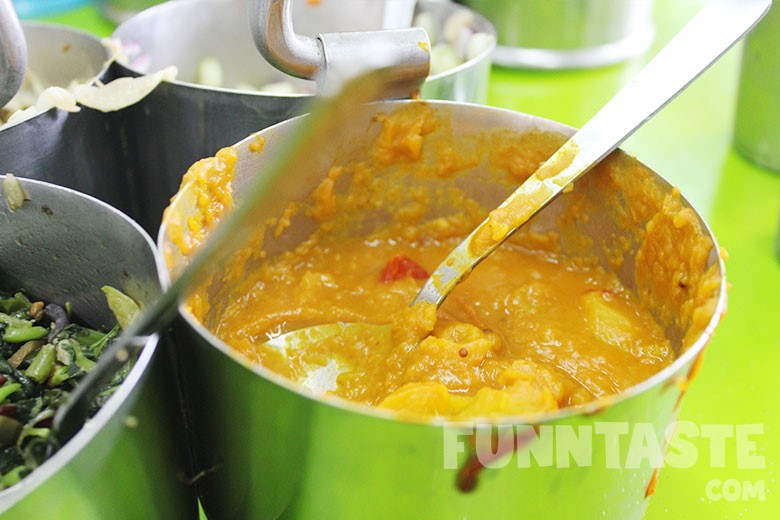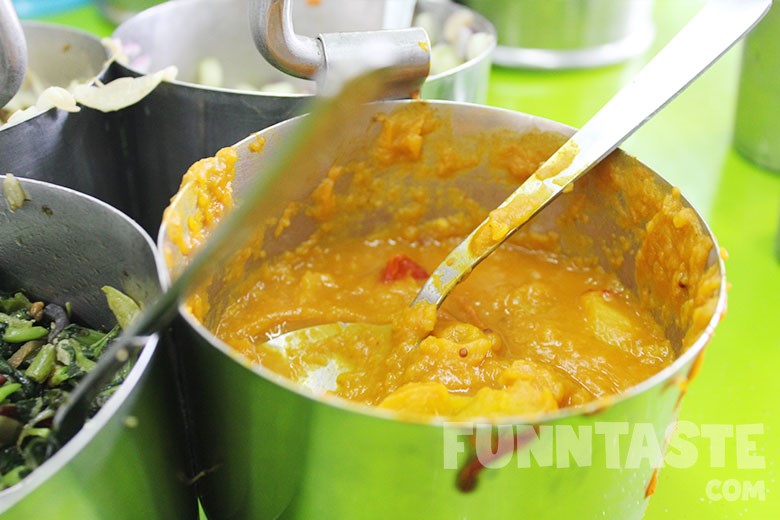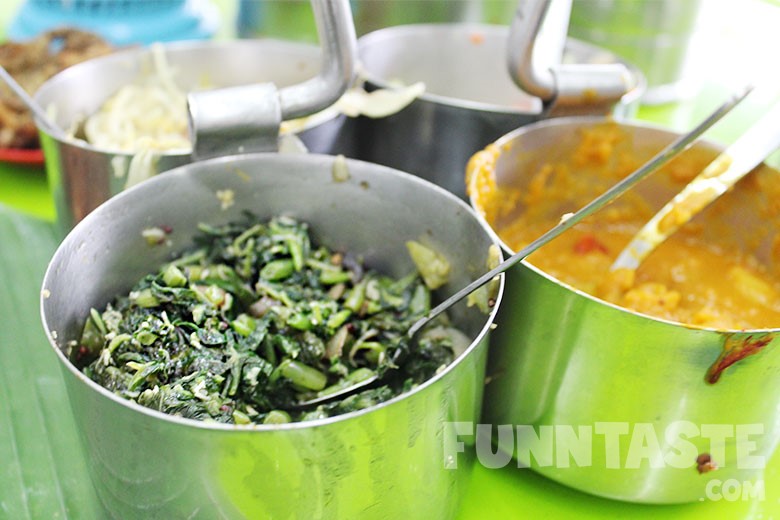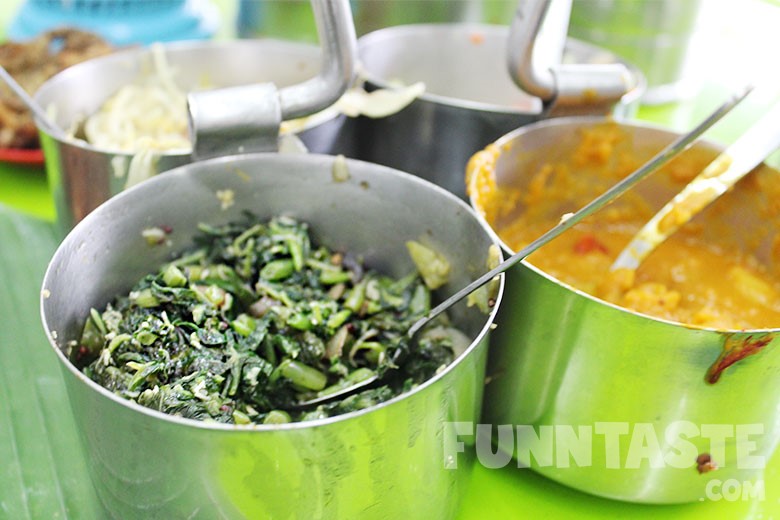 We had the standard Banana Leaf Rice (RM6.50).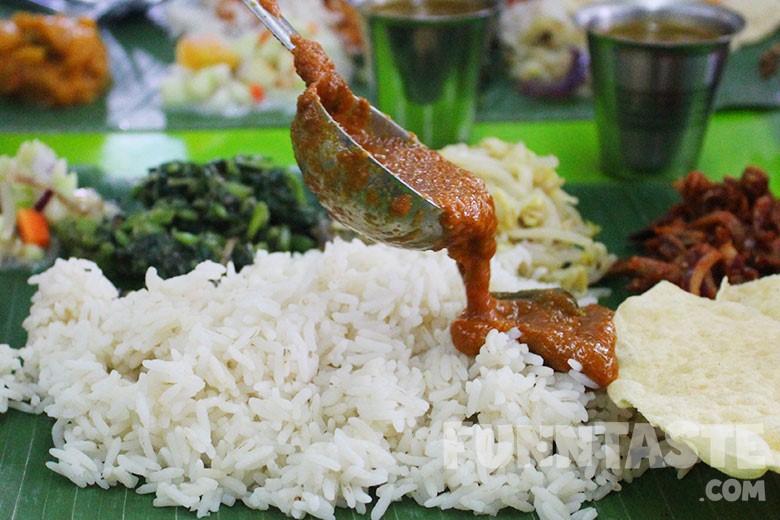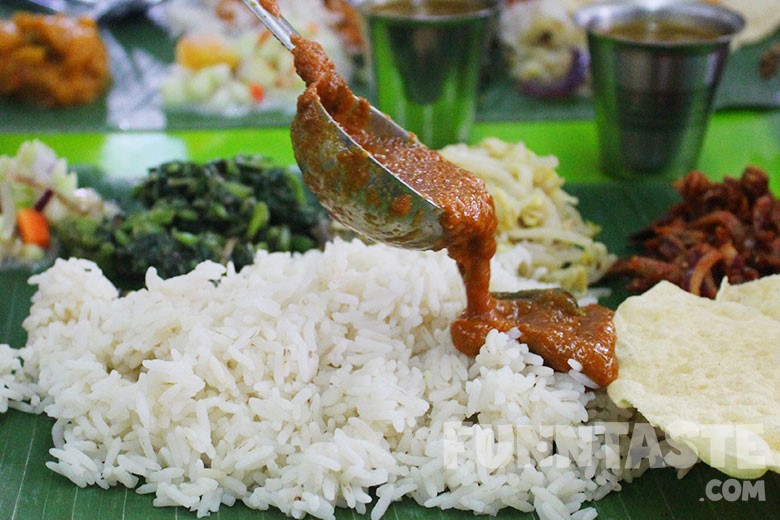 While Acha Curry House also offers the typical chicken curry, fish curry and dhal, we opted for the unique crab curry, salted fish curry and onion curry. We felt that the crab curry lacks in the "oomph" factor as it was not bursting with flavours. Salted fish curry and onion curry was alright but nothing much to shout about.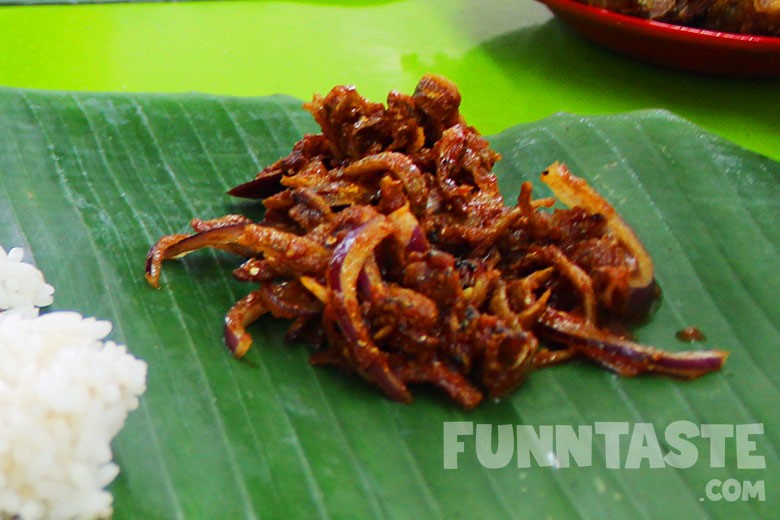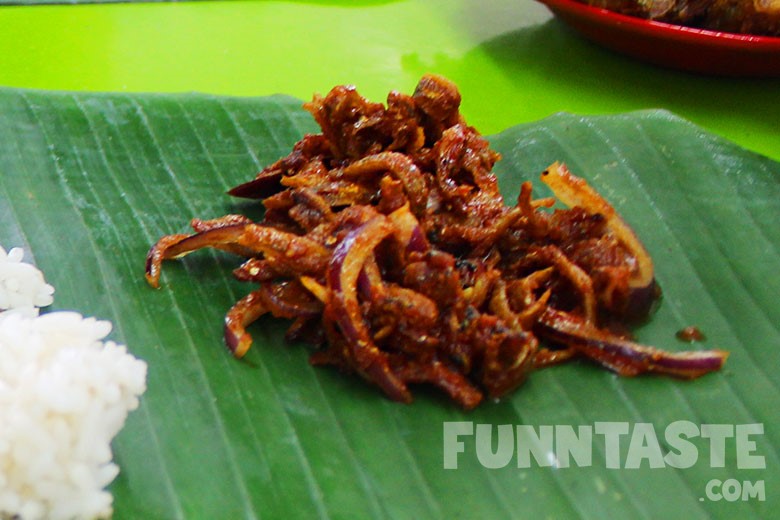 To our knowledge, Acha Curry House is the only banana leaf rice eatery that offers Ikan Bilis Sambal (RM1) as a topping among the assorted vegetables. It gave an extra spicy punch to the dish and despite the sambal gravy the anchovies were still crispy to our likings. Do note that for every top-up for the Ikan Bilis Sambal the Acha Curry House charges RM1.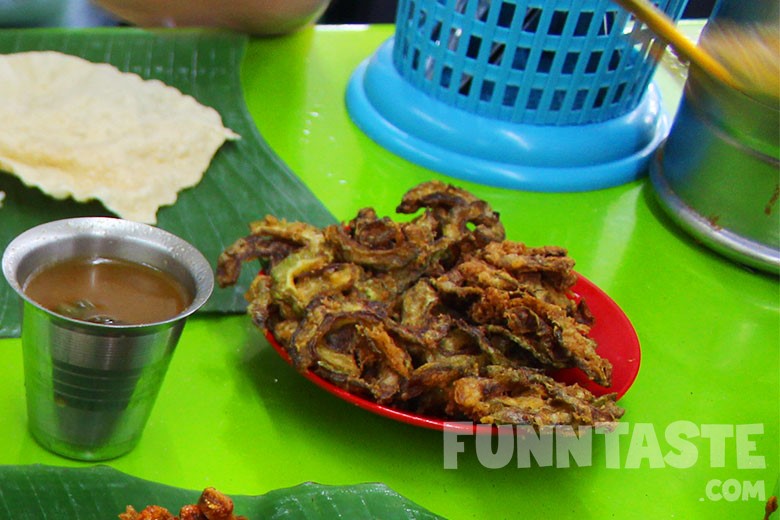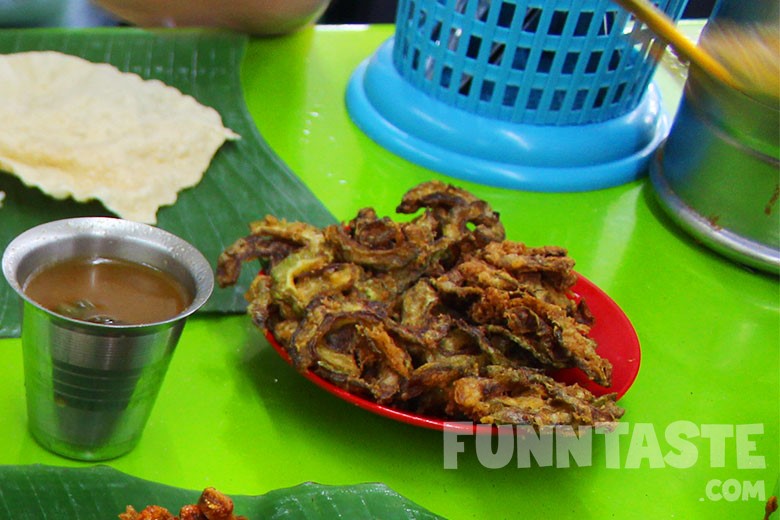 We were expecting something similar to Sri Nirwana Maju but still, the Fried Bitter Gourd (RM2) didn't disappoint. The flavours and textures were there making this a very addictive side dish to much on.
Verdict
In conclusion, Acha Curry House is a decent place to get your banana leaf rice fix. Prices are reasonable and the staffs were friendly and sincere. Although the curries was a disappointment, It left us feeling clean instead of bloated and yet we still felt satisfied with our meal.
More Info
Acha Curry House
271, Jalan 5/51, Bukit Gasing,
46000 Petaling Jaya
Cuisine: Indian
Operating Hours: 7.30AM – 4.30PM