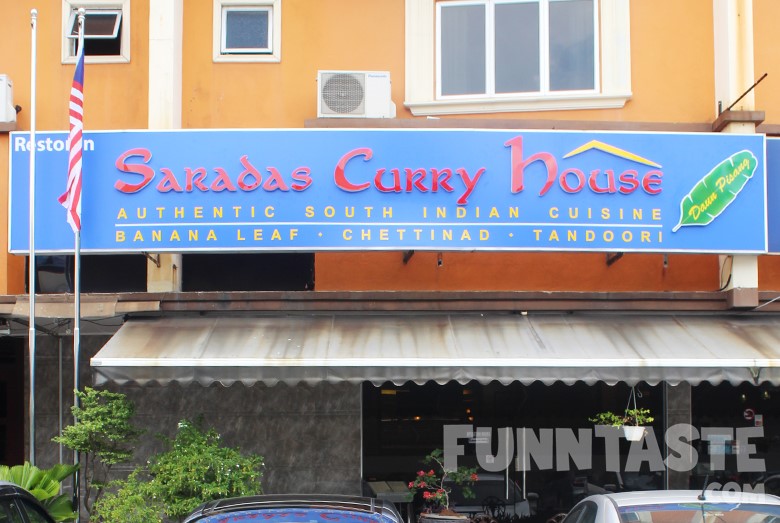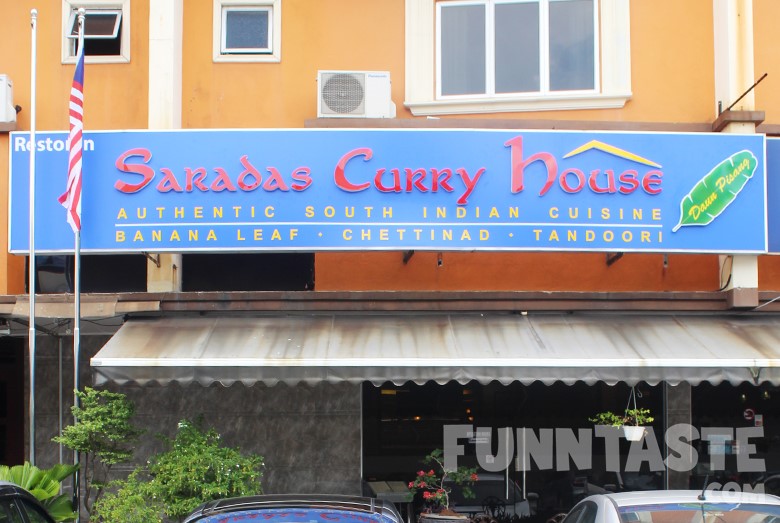 Saradas Curry House is helmed by a husband and wife team to bring a satisfactory rendition of both Authentic North & South Indian dishes. "Saradas" was named in memory of the husband's mother hence do expect dishes here to be made with love.
The restaurant itself was spacious and lit with orange lights providing an overall high-class ambiance. While the restaurant provides a variety of South Indian cuisine such as Banana Leaf Rice, paratha, tosai and more we decided to opt for their North Indian dishes.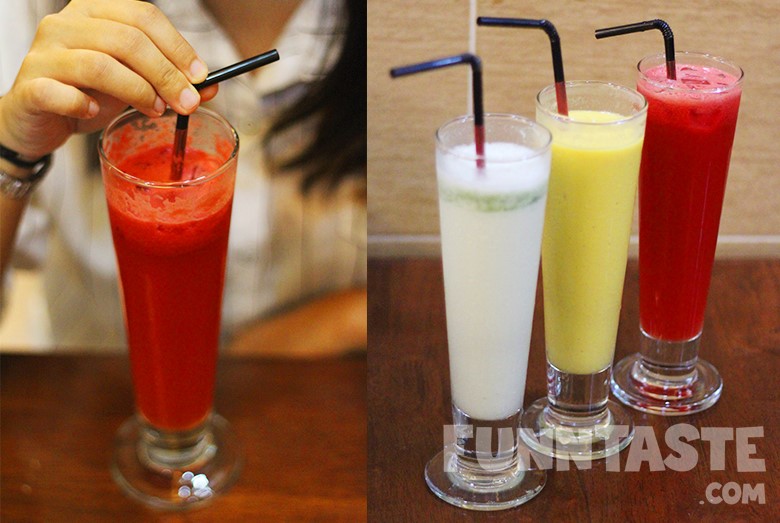 We started off with the drinks – Buttermilk (RM5), Mango Lassi (RM10) and Watermelon Juice (RM6). Both Mango Lassi and Watermelon Juice were thick in terms of consistency, however it wasn't as sweet as expected. Feel free to request for more sugar to adjust preference.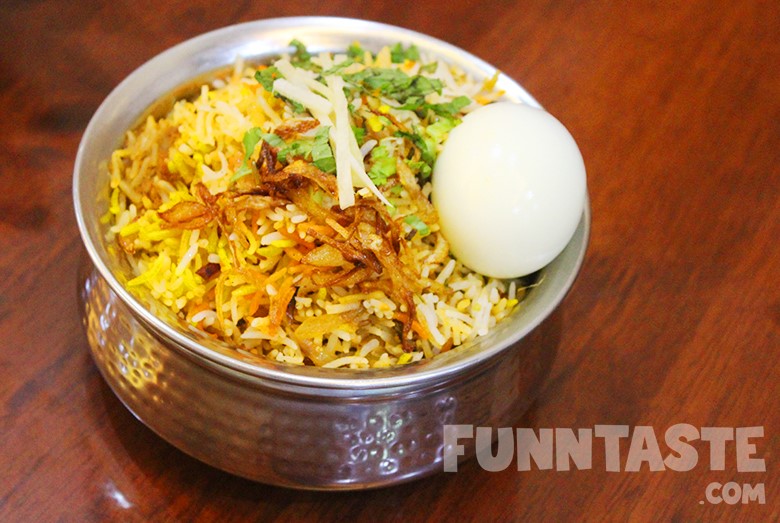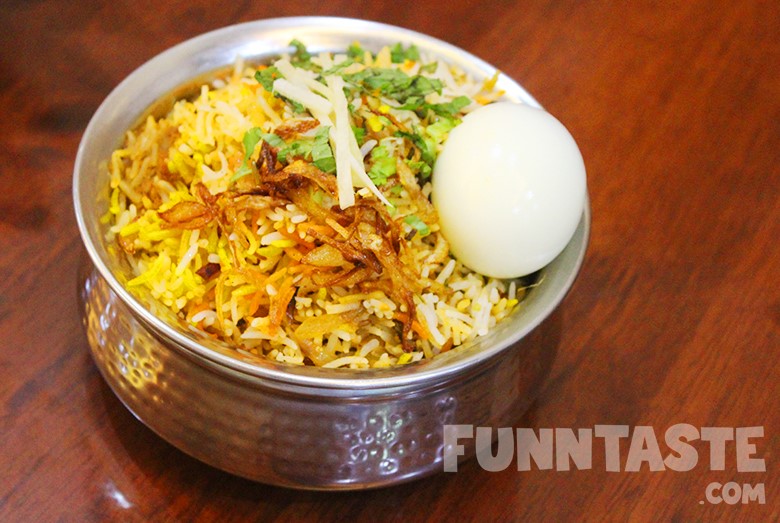 The highly anticipated Mutton Briyani (RM19.90) was served with a boiled egg on top. Spices in this dish were fierce, rice was flavourful and fluffy. The addition of mutton inside this briyani gives oomph to the dish, tender, soft and easy on the mouth. Portion size is small and not meant to be shared, unless you're also ordering Naan on the side.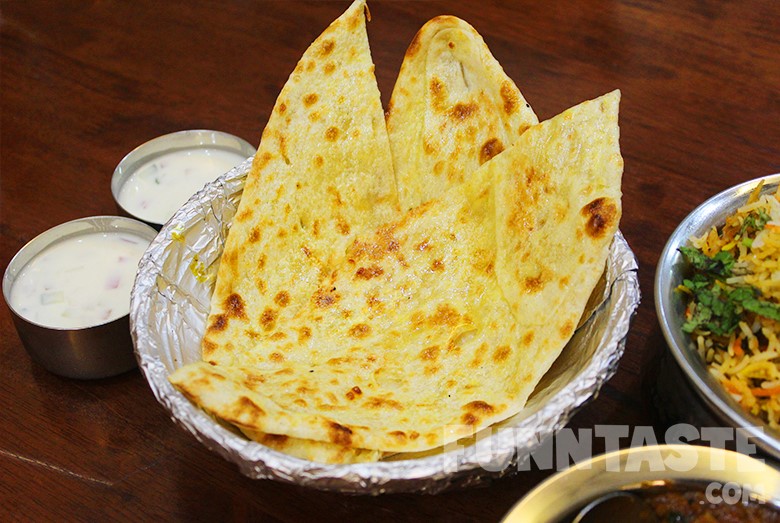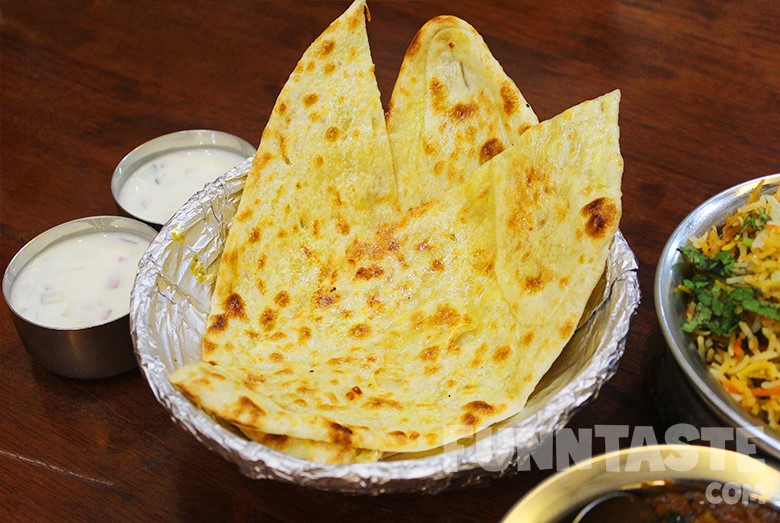 Saradas Curry House has their own rendition of Cheese Naan (RM6). Unlike many Naans at other Indian curry house, the roti was crispy and thin rather than thick and fluffy. The buttery flavour coupled with cheese and crisp was the perfect match to a perfect Cheese Naan.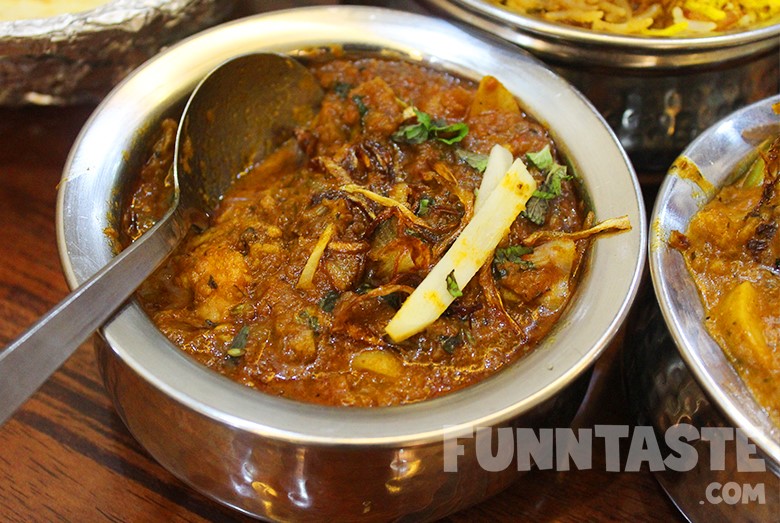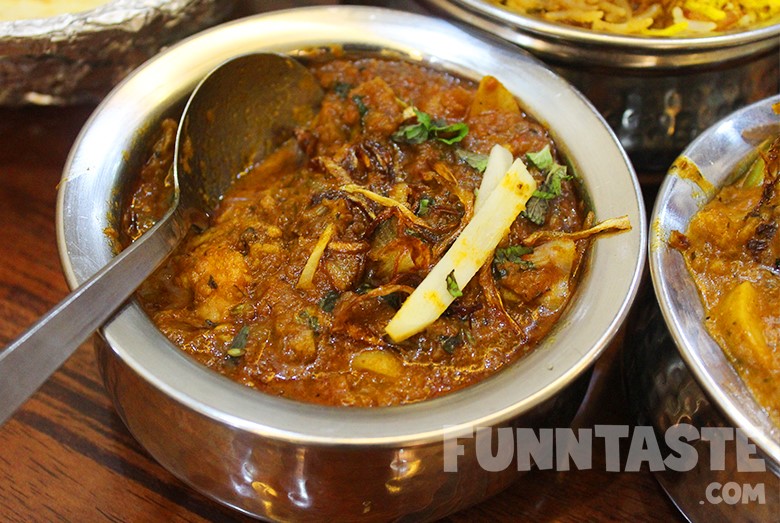 Prawn Massala (RM15.90) was quite decent – spicy, thick and aromatic. There was a little burnt flavour, not sure whether that's deliberate. Also, for RM15.90 we we're expecting more prawns.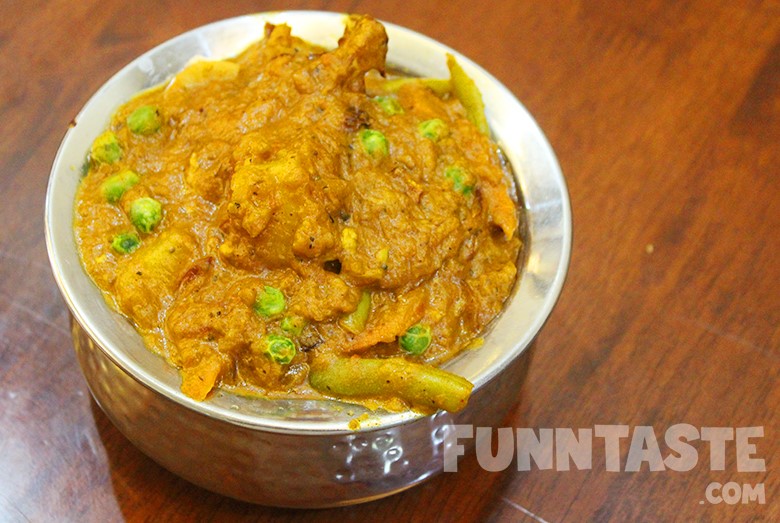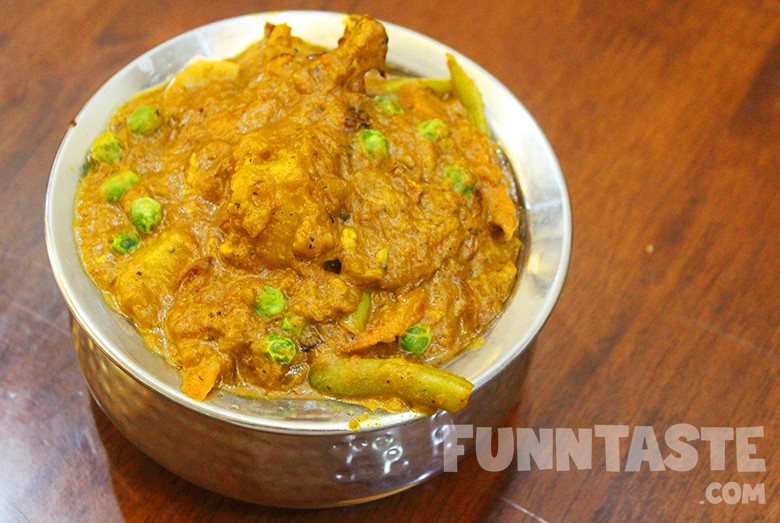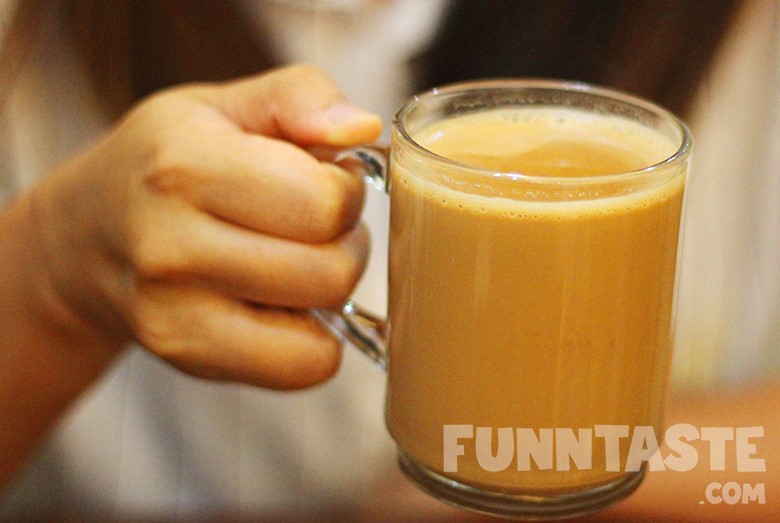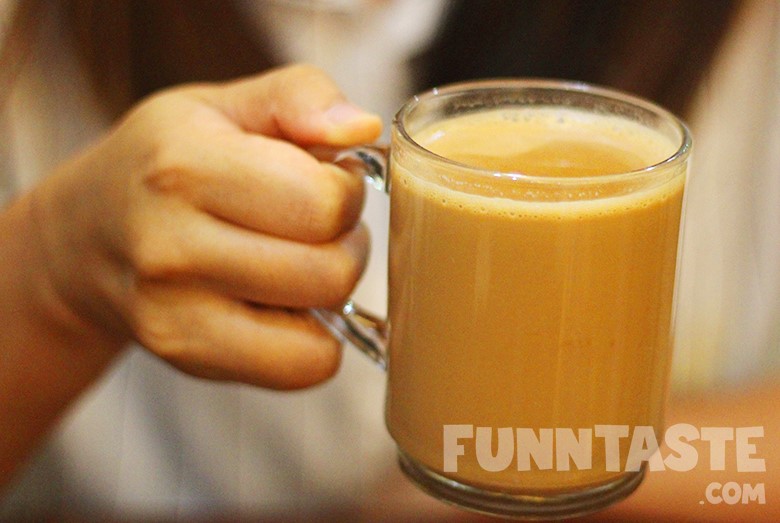 Mandatory Mix Vegetable (RM11.90) was the real star of the meal. Tasting very similar to the traditional dish, Aloo Gobi, the eatery's Mix Vegetable was perfectly cooked with a variety of ingredients- peas, cauliflower, onions, potatoes, mushrooms and more. And finally a typical Masala Tea (RM3) conveys a flavourful conclusion to the meal.
Verdict
All in all, it was a pleasant experience with tasty dishes. Nonetheless, Saradas Curry House could improve on its portion size as prices were on the higher end. Regardless, service was sincere and welcoming, the ambiance was vibrant and comfortable.
More Info:
Saradas Curry House
45 Lorong Sentosa 4,
Taman Bayu Tinggi,
41200 Pelabuhan Klang.
Tel: +6012 316 7030
Cuisine: Indian
Operating Hours: Daily, 11:00AM – 11:00PM