Food & Drinks
Here's How You Can Enjoy Up To 90% Off, Free Deliveries & Many Other Promos On Your ShopeeFood Orders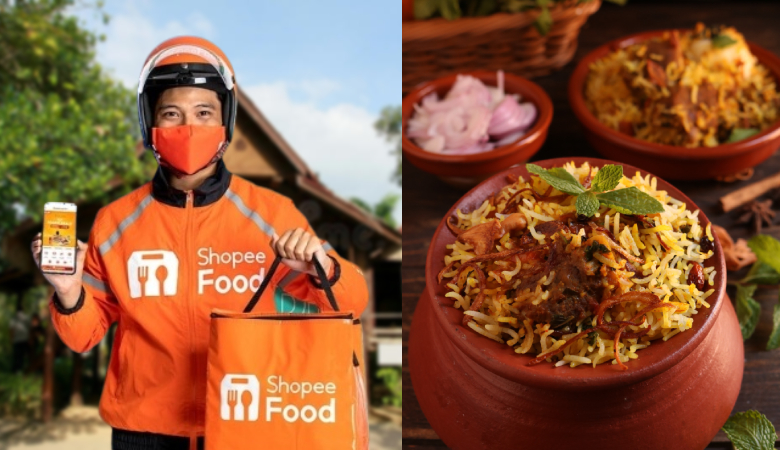 It's that time of the year again—the month-long holy Ramadan season, marked by fasting from dawn to dusk.
However when it comes to buka puasa, cravings can be all over the place. Sometimes the weather is pouring rain, or sometimes you're too tired to head out for meals due to being stuck in endless traffic jams.
Now, here's how ShopeeFood can help to satisfy those food cravings you have. This fasting month, you don't have to worry anymore when you want to. There are tons of food options to choose from and not to mention mouth-watering promos that you can check out on ShopeeFood.
Read on to find out more.
1. Up To 90% Discount from 3PM – 5PM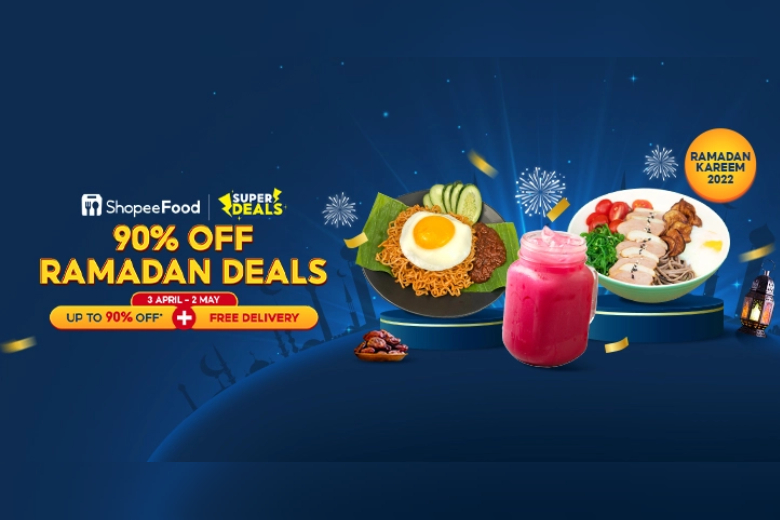 Satiate your stomach without burning a hole in your wallet. This Ramadan, ShopeeFood is offering vouchers up to 90 percent off, capped at RM6 for Klang Valley users, and up to RM12.50 for Johor Bahru users from 3pm to 5pm. However, worry not, if you missed the 3pm to 5pm time, you can still enjoy 50% off on the participating merchants all day long.
Here are the participating merchants worth checking out:
A&W – A&W is known for their scrumptious Coneys, tantalising waffles and the refreshingly iconic A&W RB floats. In more recent times, fans of A&W have also built a huge interest with some of the newer signatures, such as Mozza Burger and A&W's Golden Aroma Chicken, all made from fresh ingredients to ensure the highest levels of quality.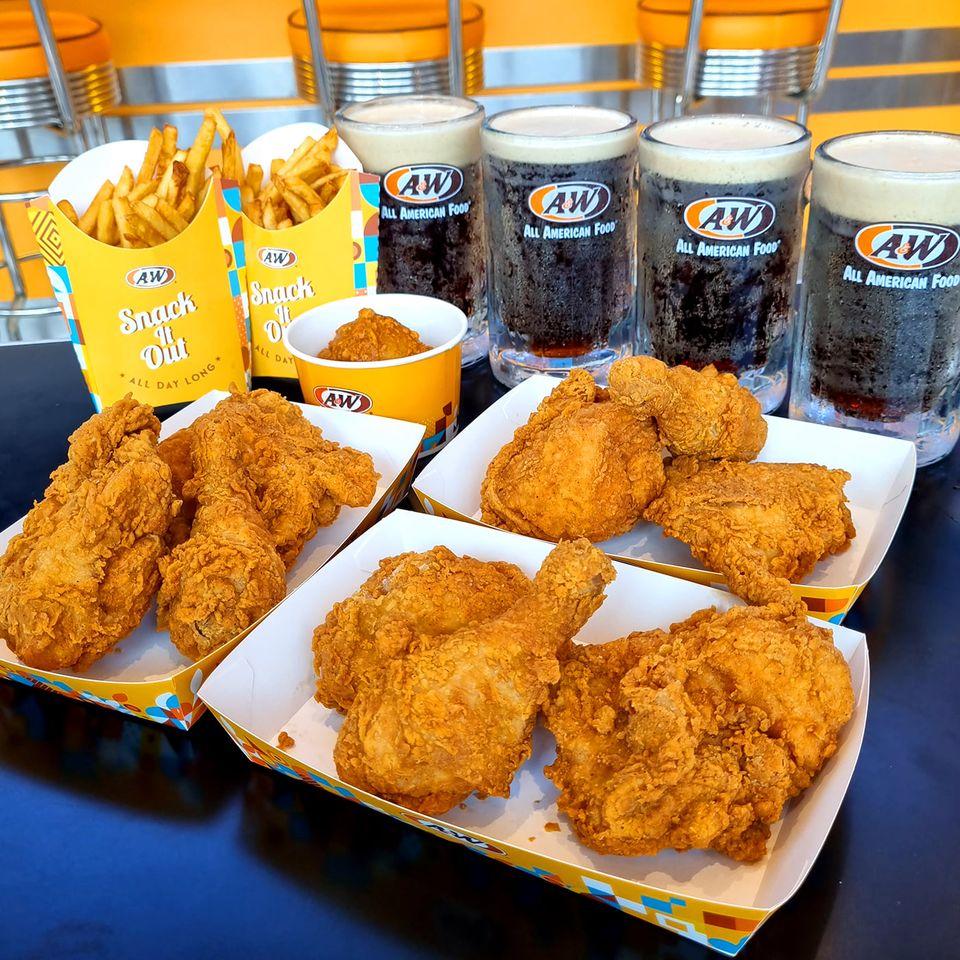 Tealive – Lifestyle tea brand Tealive offers a wide menu selection of milk tea, smoothies, chocolate and coffee that have been created to satisfy us all since 2017. Try them in ShopeeFood today if you haven't yet!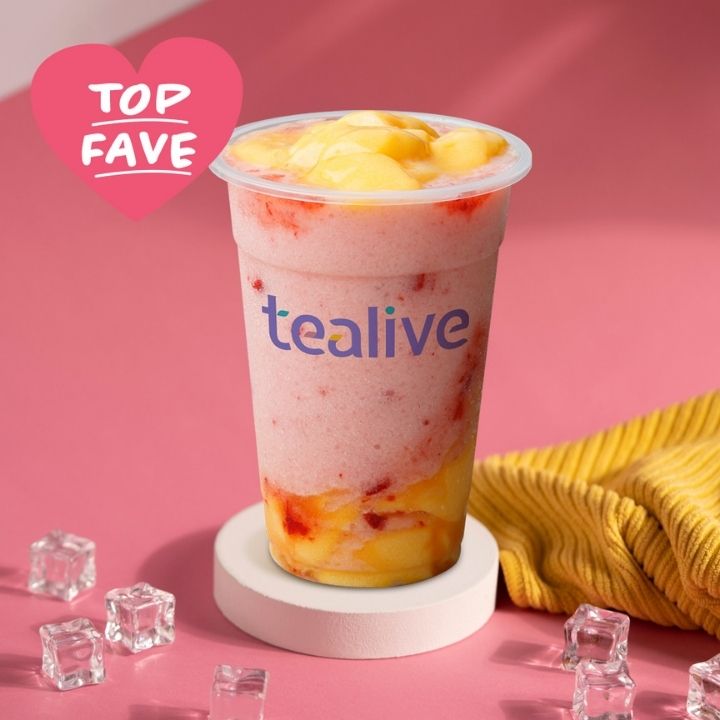 Myeongdong Topokki – If you love Korean street food, MyeongDong Topokki should be on your "to try" list. As the name suggests, MyeongDong Topokki is the MUST-TRY item here. If topokki isn't your cup of tea, try out other delicious menus such as crispy Korean Chicken and hearty Korean Soups such as Soondubu Jjigae. Treat yourself to some Korean goodness after a long day of puasa.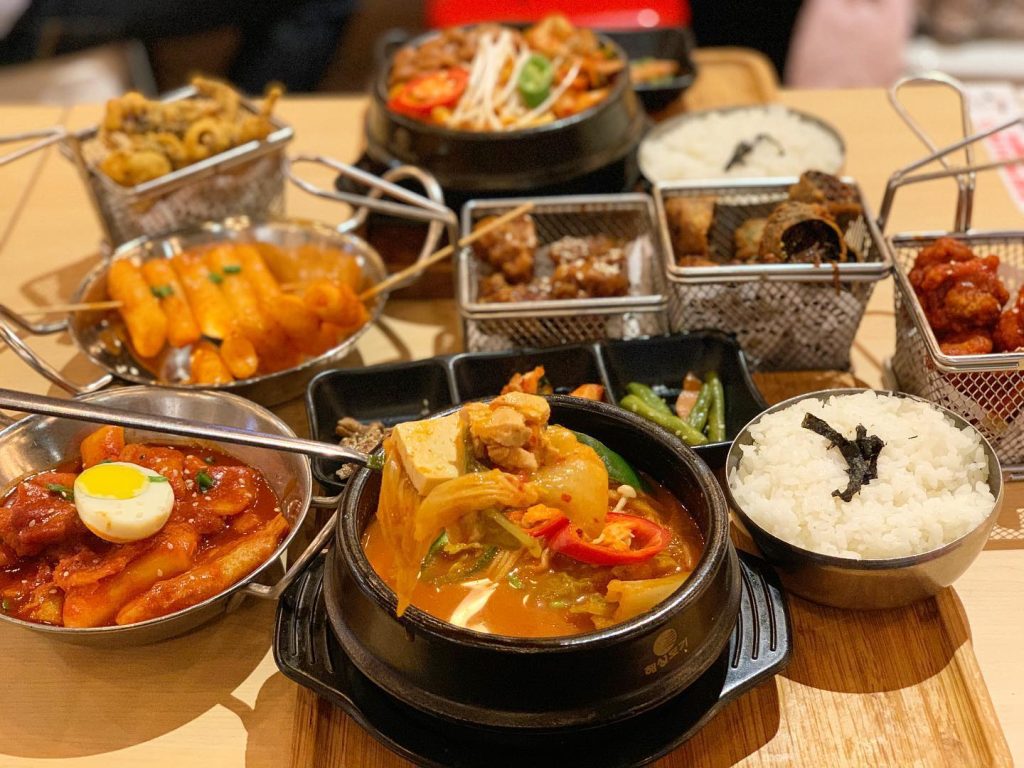 Salad Atelier – If you are looking for something that is healthy but filling, Salad Atelier is the answer! A healthy spot in town dedicated to bringing delicious food that is both hearty and healthy, choose from the array of vegetable options, toppings and dressings, guaranteed to give you that extra "umphhh" after a whole day of Puasa.
Santan ASEAN – Santan offers a variety of delicious Asian food that can be found on the in-flight menu, such as Pak Nasser's Nasi Lemak and Uncle Chin's Chicken Rice.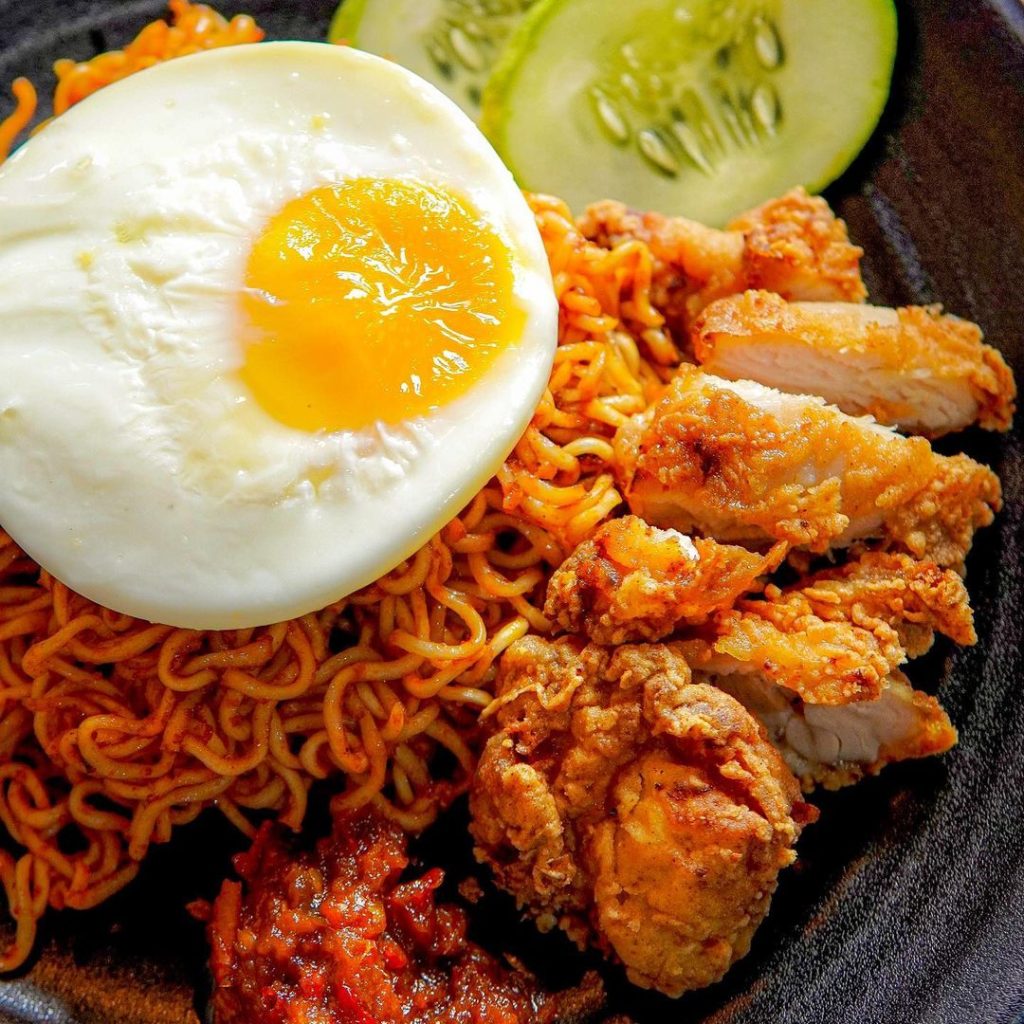 Little KL Food Hall – Berbuka with co-workers or family members? Little KL Food Hall houses a wide variety of options on ShopeeFood, from local cuisine such as Nasi Lemak to Japanese food, there's something for everyone.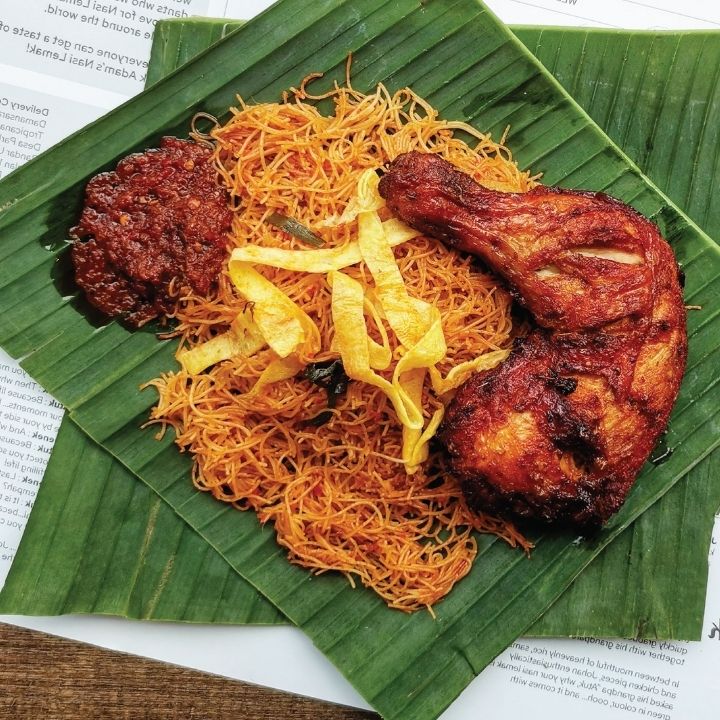 Nasi Lemak Tok Wan – Know someone who can't live without nasi lemak, regardless, anytime, anywhere? Give Nasi Lemak Tok Wan a try this Ramadan.
Nyonya Colors – Iftar meal is incomplete without kuih, isn't it? Make your berbuka special with a wide range of sweet and savoury traditional and authentic Malay kuih-muih from Nyonya Colors.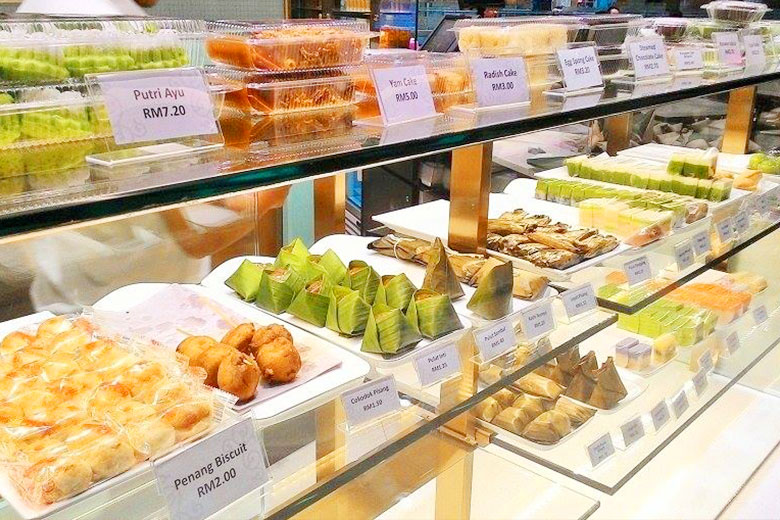 Da Mang Ren – Da Mang Ren serves healthy mango smoothies using only the freshest ingredients. Even though they're making a name for their delectable mango based drinks, don't forget their local snacks such as dim sum, bao, and more!
Med Mex – Calling all Mexican food lovers! Med Mex offers fusion Mexican and Mediterranean favourites, such as tacos, burritos, and more.
2. Free Deliveries
Who doesn't like free deliveries? Enjoy free deliveries when you order with ShopeeFood. Do remember to claim the free delivery vouchers and apply the RM3 off voucher, without minimum spending or RM4 off voucher with minimum order of RM15 when you check out.
Don't miss out on these daily free vouchers by ShopeeFood. Check in daily as new vouchers are up for grabs every day.
For more information / to claim the vouchers, can click here.
3. Stack Your Vouchers and Checkout with ShopeePay
Shopee allows you to use up to 3 vouchers in your checkout.The more vouchers used, the lower you have to pay. So be sure to collect them all. Food discount vouchers can be used along with free deliveries vouchers.
4. ShopeeFood Savings Pass at only 1sen
Food lovers rejoice, we can now enjoy our favourite food from ShopeeFood while saving on cash! From 15 April till 25 April, ShopeeFood Savings Pass comes with 50x vouchers priced at only RM0.01 (total vouchers worth RM219)!
Order Your Favourites From ShopeeFood Today!
To get all of these benefits listed above and ensure a smoother checkout process, do activate your ShopeePay.
Certainly there's more reason to come together and feast on all the delicious food that ShopeeFood has to offer. Be sure to share this exciting promos with your friends and family.
PSA: It's highly advised to make your orders before 7PM, so that ShopeeFood riders are able to berbuka puasa on time.
Ramadan is often a time when acts of charity are intensified. Speaking of berbuka puasa, ShopeeFood is also giving out buka puasa packs to their abang ShopeeFood this Ramadan through #ShopeeDeliversLove so they can berbuka puasa on time while on the job.
Good job ShopeeFood!
ShopeeFood is currently available in Klang Valley and Johor Bahru. Yet to try this service? Be sure to check it out on the Shopee app.
Apple App Store: https://apps.apple.com/my/app/shopee-my-ramadan-with-shopee/id959841113
Google Play: play.google.com/store/apps/details?id=com.shopee.my&hl=en&gl=US
Also Check Out: MyUbat: How To Get Your Prescriptions Delivered To Your Home
–
Join our Private Facebook Group and share your passion for food and places around the Klang Valley with our community! We regularly post about hidden gems, places to explore, attractive promos and new food to try!
Click on the picture below and join our Facebook Group today.