Food & Drinks
9 Unique Mooncakes You Should Be Eating This Season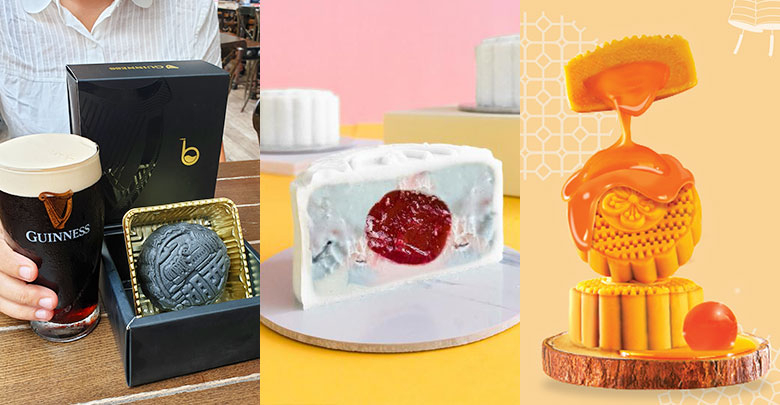 It is that special time of the year again. When families come together under the soft light of lanterns and the moon, to feast on mooncakes and contemplate the beauty and poetry of the full celestial body.
Many eateries have launched their own creative twist to the classic mooncake. The places listed below has level up their mooncake game, think ice cream, beer, and even petai fillings!
So, in the spirit of the Mid-Autumn festival, we have compiled a list of out of the ordinary mooncake flavours you should check out. Here's our list of 9 Unique Mooncakes You Should Be Eating This Season.
1. Ice Cream Mooncake by Inside Scoop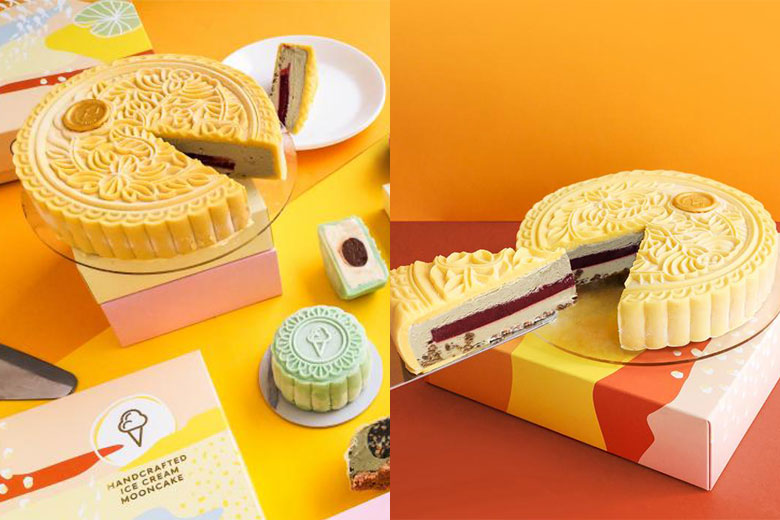 Inside Scoop's handcrafted ice cream mooncake seemed to have won the hearts of many ice cream and mooncake lovers. They've also released the biggest mooncake in Malaysia, aptly named The Supermoon. This gigantic ice cream mooncake consists of pistachio ice cream and raspberry jelly in it and wrapped in yellow snow skin. Weighing close to 1KG, the Supermoon can feed up to 12 people.
2. Beer Mooncake by The Beer Factory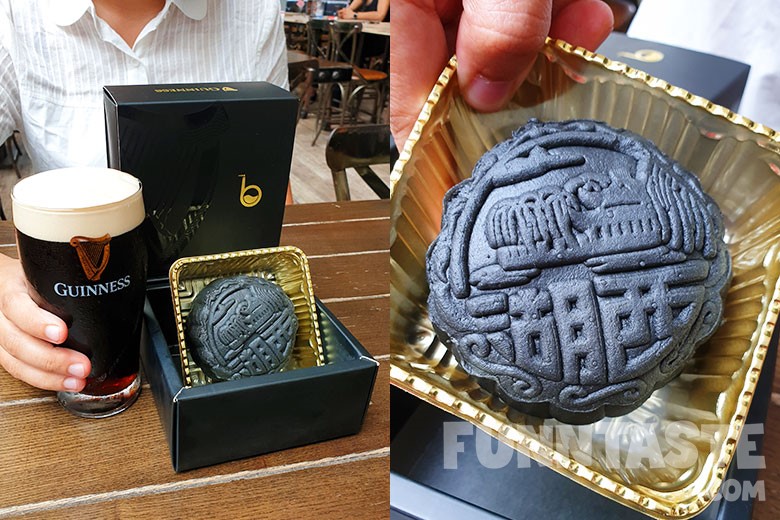 The Beer Factory has always been creative with their beer menu. And just when you thought boba beer couldn't get any more interesting, The Beer Factory drops their beer mooncake. They have came up with a Guinness-infused black snowskin mooncake. The snowskin is infused in charcoal powder and it's stuffed in a smooth chocolate and stout lotus seed paste with a hint of Guinness stout.
3. Petai Mooncake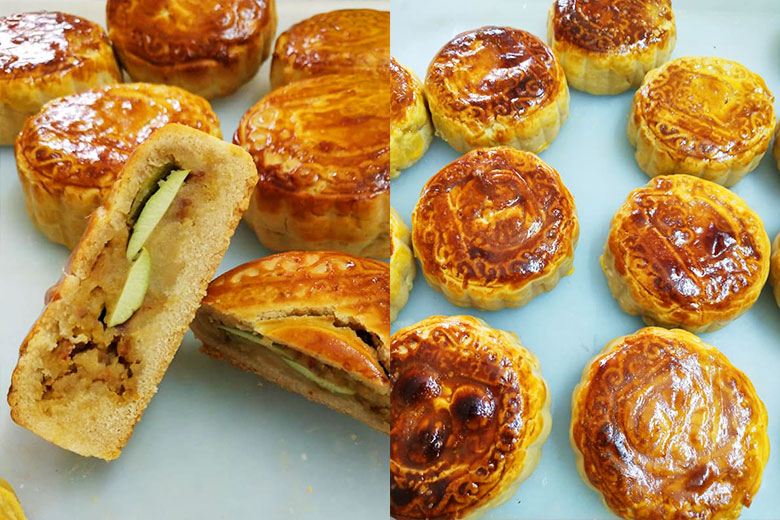 Yes petai mooncake actually exists, and you can purchase it for only RM15. This innovative mooncake is sold by a homebaker from Ipoh, known for her wide variety of petai products. Although most mooncakes are generally on the sweeter side, the Petai Mooncake is spicy as the fillings consist of potatoes, spices and chopped petai.
4. Salted Egg Volcano Mooncake by Hong Kong Bay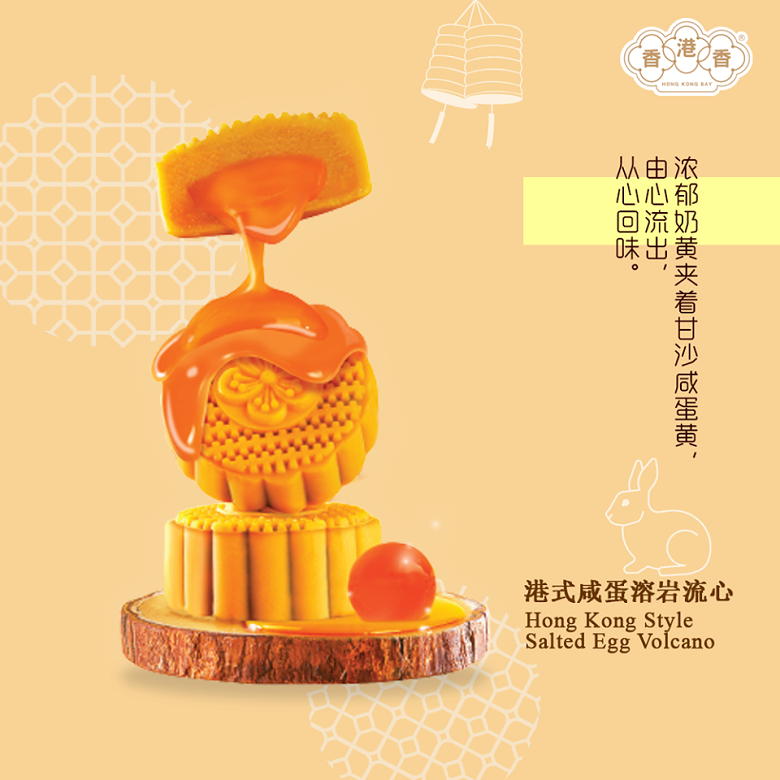 Salted egg lovers will be happy to know that Hong Kong Bay is now selling salted-egg flavoured mooncake — filled with salted egg yolk-spiked custard that apparently flows out like "lava".
5. Boba Mooncake by Casahana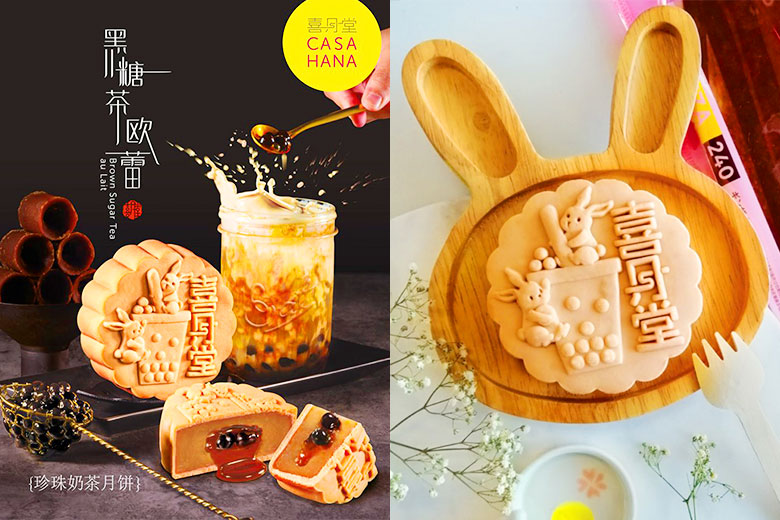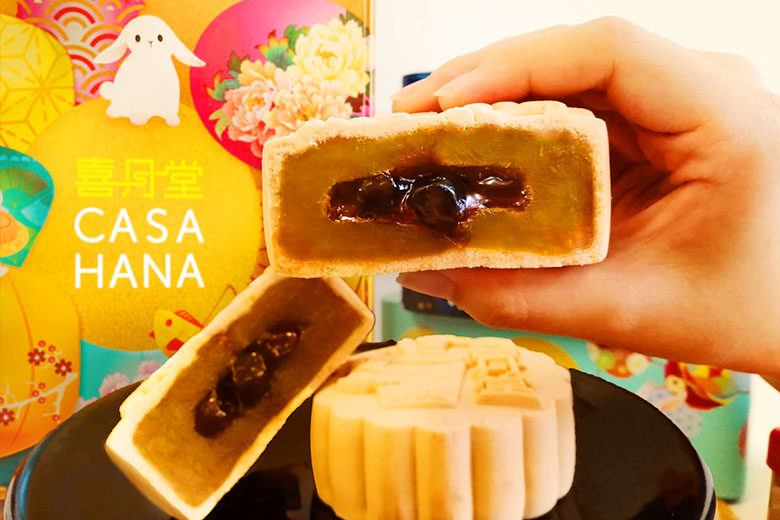 While the Boba trend has taken 2019 by storm, many restaurateurs have found many creative (and sometimes stupid) ways to ride on this wave. Casahana has hopped on Boba Milk Tea trend by selling bubble tea-flavoured mooncake – Brown Sugar Tea Au Lait. There are even boba pearls in the fillings, because what is bubble tea mooncake without the pearls?
6. Espresso Mooncake by Starbucks Malaysia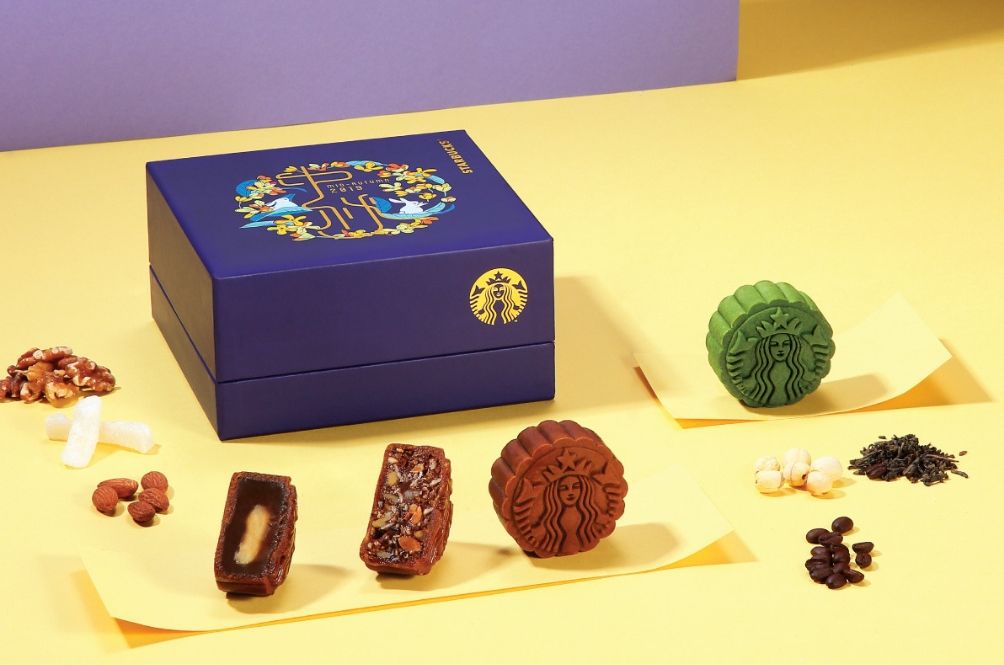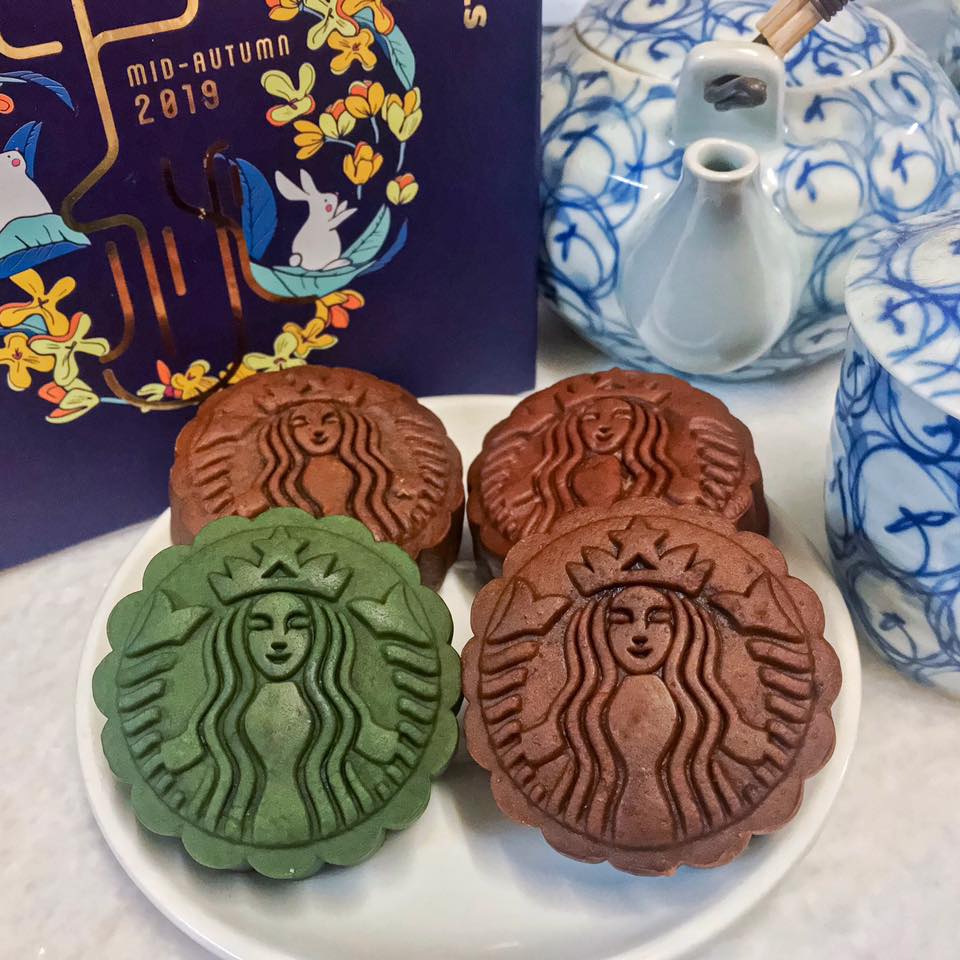 Not a fan of Bubble Tea? Check out Starbucks Malaysia's Espresso Mooncake! This year, Starbucks has released 4 mooncake flavours – Espresso Chestnuts, Coffee Mixed Nuts, Tiramisu, Green Tea Key Lime. The flavour that caught our attention is certainly Espresso Chestnut, which infused with Starbucks espresso coffee and coffee-flavoured lotus paste.
7. Cendol Mooncake by Leong Yin Pastry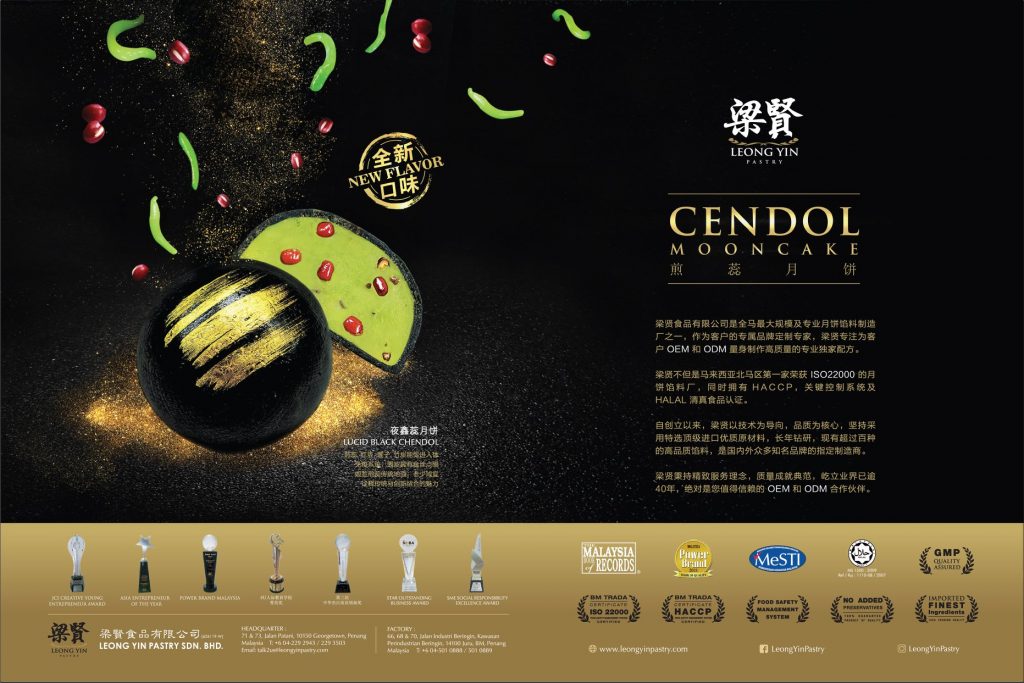 This 40-year-old pastry brand has launched a mooncake flavour inspired by the national dessert, Cendol. A flavour that truly embodies the Malaysian culture, what better way to show your patriotism while celebrating Mid-Autumn festival!
8. Musang King Mooncake by Durian SS2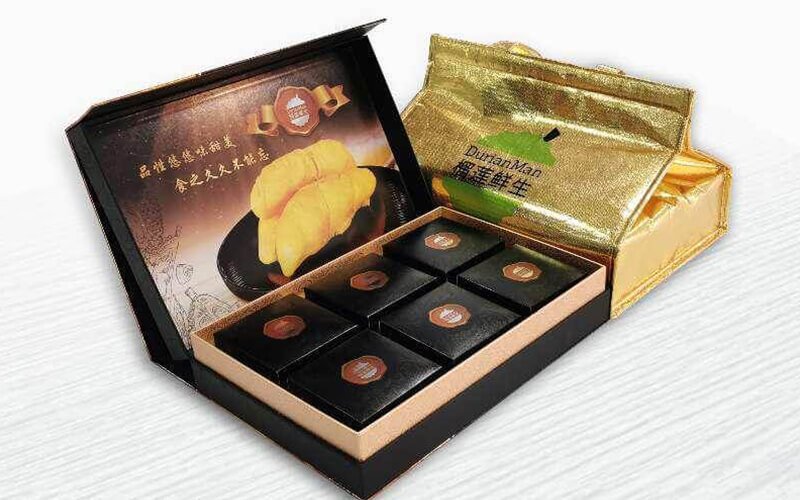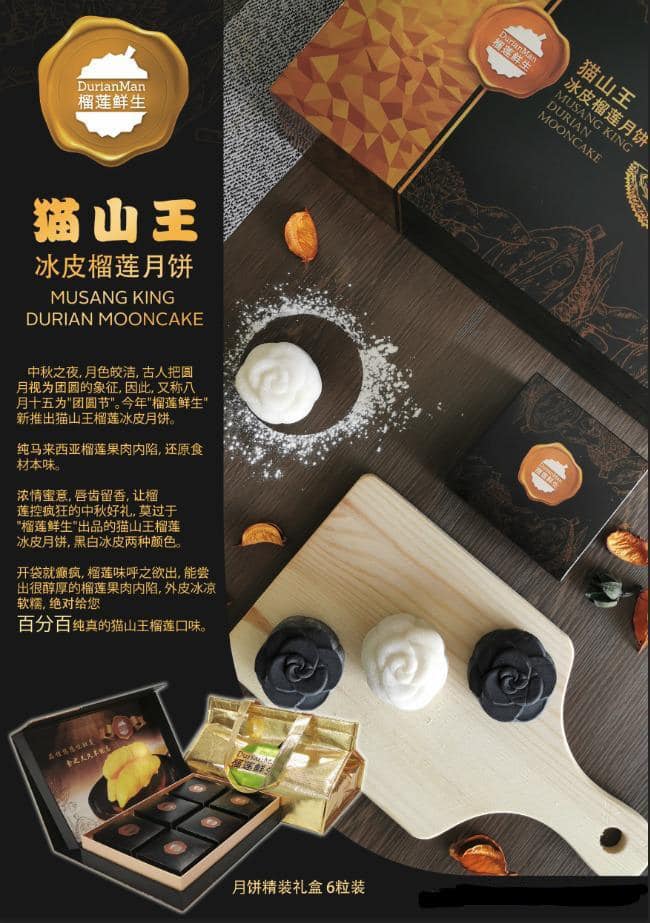 If you're looking for the best Musang King Mooncake this year, check out Durian SS2's Mooncake series. Durian SS2 is widely regarded as the best durian stall in the Klang Valley, so you know the durian mooncakes here are going to be good!
9. Family Mart Mooncake Series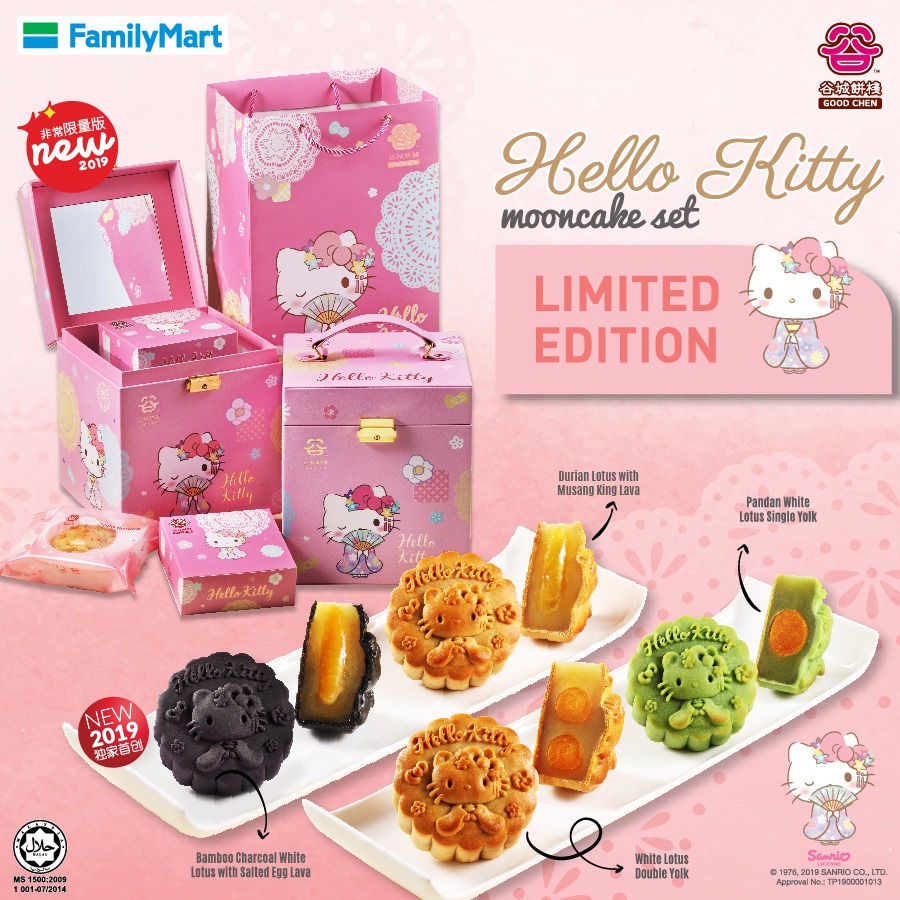 If you're a fan of Hello Kitty, Family Mart's 2019 Mooncake Series is a must-have for your collections. Each set of Family Mart Hello Kitty mooncakes consists of 4 mooncakes in the flavours of — Durian Lotus With Musang King Lava, Bamboo Charcoal White Lotus With Salted Egg Lava, Pandan White Lotus Single Yolk, White Lotus Double Yolk