Food & Drinks
8 Places In KL & Selangor To Dine At For Your Chicken Chop Cravings [2021 Update]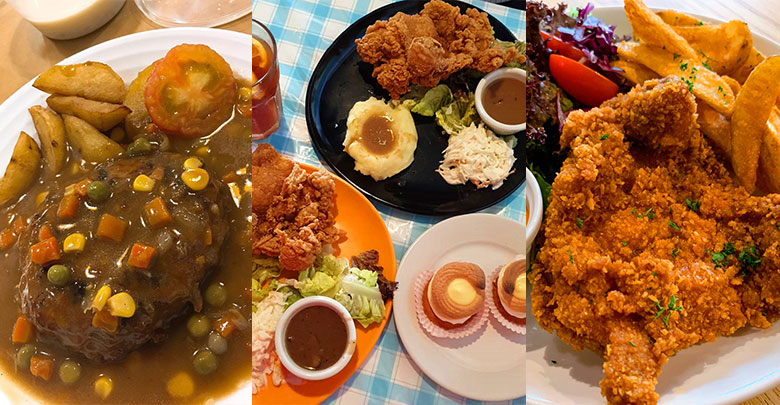 Feature Image Credit: eat_what_ah_later, sanbeams, Burpple
A simple plate of chicken chop has always been a widely adored dish of many here in Malaysia. Let's dive in on the delicious different ways we can prepare chicken chop – Hainanese style, salted egg, black pepper, hmm mouth watering goodness!
Here, we have a list of our top 8 Places In KL & Selangor To Dine At For Your Chicken Chop Cravings.
1. Restaurant Sin Kee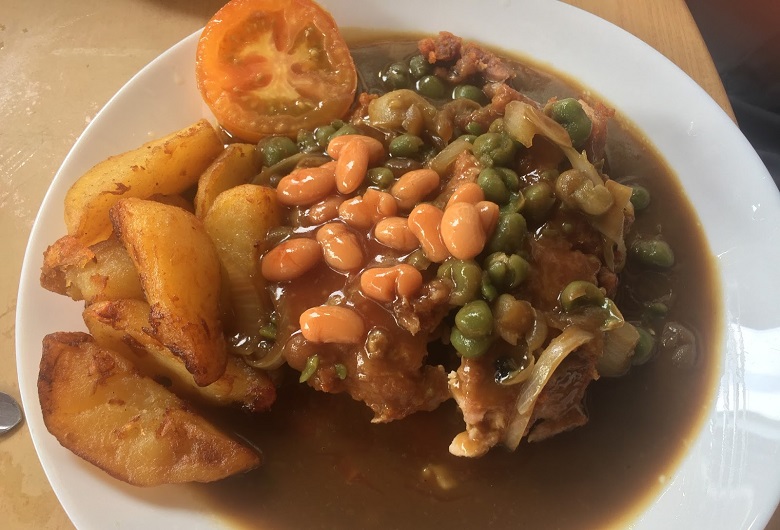 Image Credit: machohigh.blogspot.com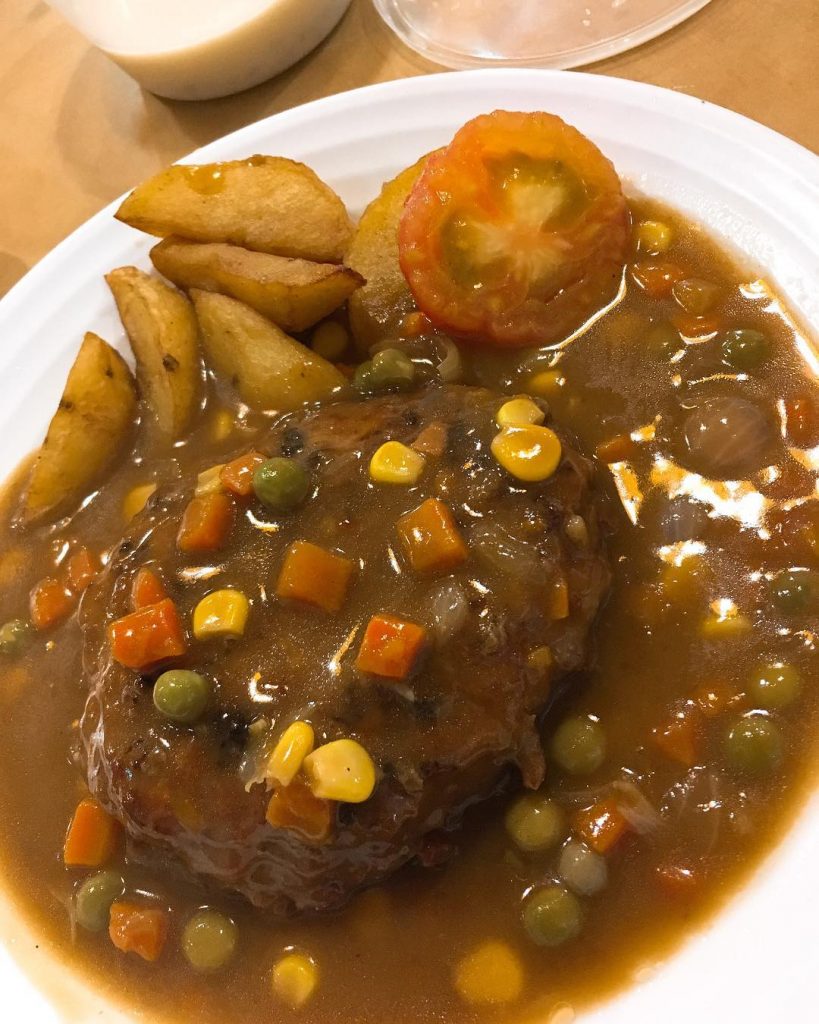 Image Credit: eat_what_ah_later
This place has been in business for over 46 years and they have served their wonder Hainanese dishes to a lot of locals and tourists over the years. One of their signatures is their Hainanese Chicken Chop. The chicken chop is made from minced chicken and fried to perfection. It is served with fried potatoes and brown sauce with mixed peas.
Address: 194, Jalan Tun Sambanthan, Brickfields, 50470 Kuala Lumpur
Operation Hours: 12pm – 2.15pm, 6pm – 9.15pm, closed on Monday and Tuesdays
2. Yut Kee Restaurant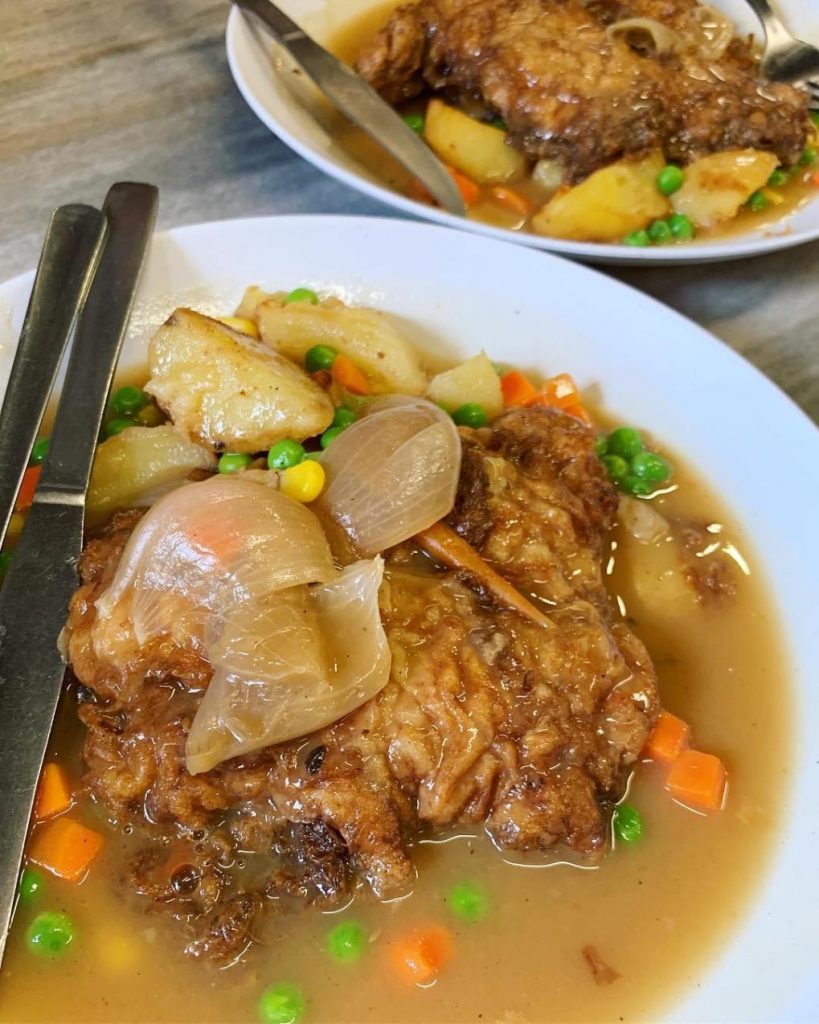 Image Credit: cmyk1214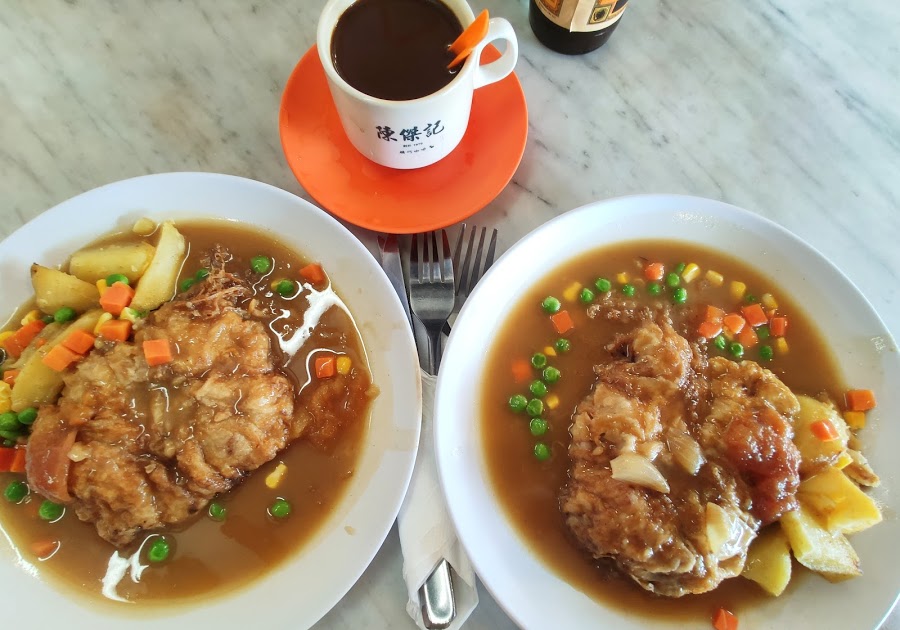 Image Credit: James Lim
Yut Kee Restaurant has been serving up traditional Hainanses cuisine since 1928. It is also one of the oldest names in KL while being one of the popular breakfast places for locals and also tourists. Their must try here is their Hainan Chicken Chop. It is a thick slab of chicken coated with egg and batter and then deep fried. The dish comes drenched with brown sauced and mixed vegetables and fried wedges! Definitely a throwback to the old school taste.
Address: 1, Jalan Kamunting, Chow Kit, 50300 Kuala Lumpur
Operation Hours: 7.30pm – 3pm, closed on Mondays
3. Coliseum Cafe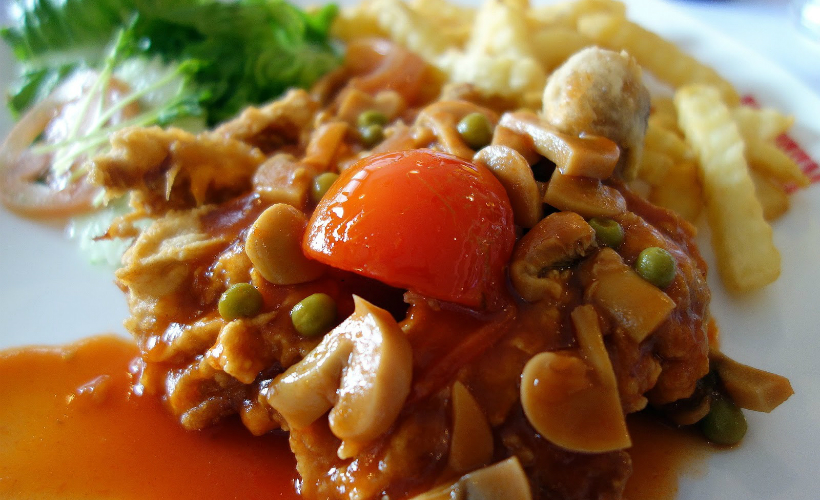 Image Credit: Eat Drink KL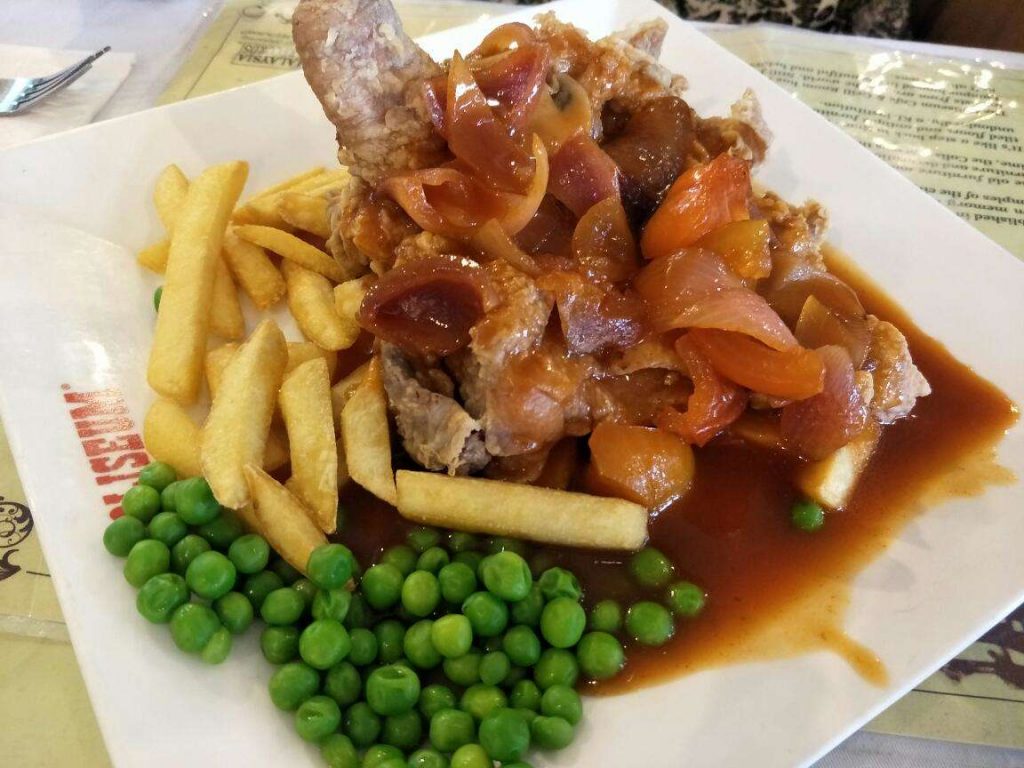 Image Credit: Zomato
Coliseum Cafe has been around since 1921, which makes them 100 years old in 2021! Back in Malaya days, it was a favourite hangout spot of the British colonials who wanted to get real Western food. Flashback to a century later, they are still using the same recipe perfected by the old Hainanese chefs passed down to subsequent generations. Their Hainanese Chicken Chop features a generously sized deep fried chicken chop served with a sweet and sour tomato sauce and fries.
Address & Operation Hours: Full list of Coliseum Café outlets and operation hours, click here,
4. Ho Ho Food Station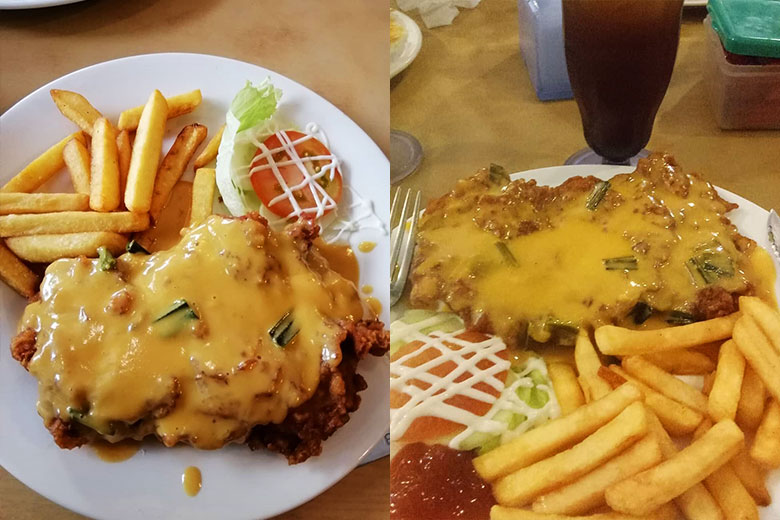 Image Credit: lee.jenny4231 & choonmeng94
For anyone that loves chicken chop, you would love this place! This restaurant is located just opposite the Tesco in Rawang. They are known for their huge variety of western meat chops. Their selted egg cream butter chicken chop is one of the most recommended dishes. You can find the unique flavors like Red Wine Chicken Chop, Wasabi Chicken Chop and so much more!
Address: 47, Jalan Setia Rawang 1, Taman Setia Rawang, 48000 Rawang, Selangor
Operation Hours: Mon- Sat 10.30am – 3pm, 6pm -11pm, Sun 10.30am – 11pm
5. Big Tas Tea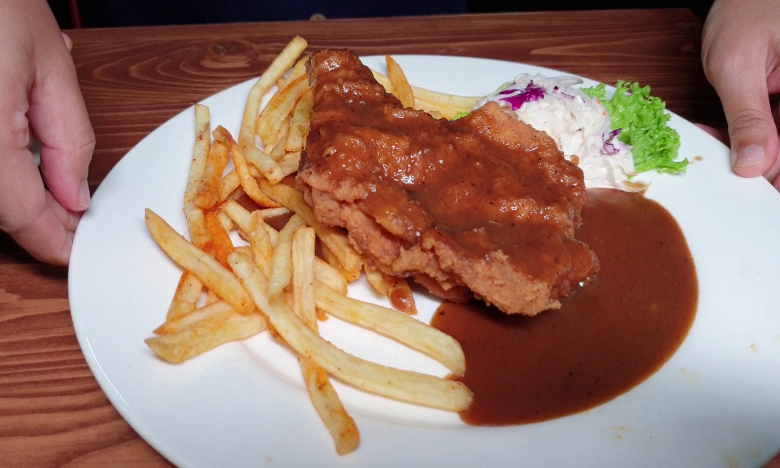 Image Credit: Fun N' Taste
This is one of the cheapest Halal Western food place you can find in Kajang. Their portions are huge for the price that you are paying. Their huge fried chicken chop is priced at only RM12.80. It comes with a side of fries and coleslaw. Imagine a crispy golden brown piece of chicken chop, covered with their homemade black pepper sauce. Makes you really want to dig in into it, right now.
Address: 18, Jalan Erko Sentral 8, Seksyen 2, 43000 Kajang, Selangor
Operation Hours: 3.30pm – 11.30pm, daily
6. Steven Western Corner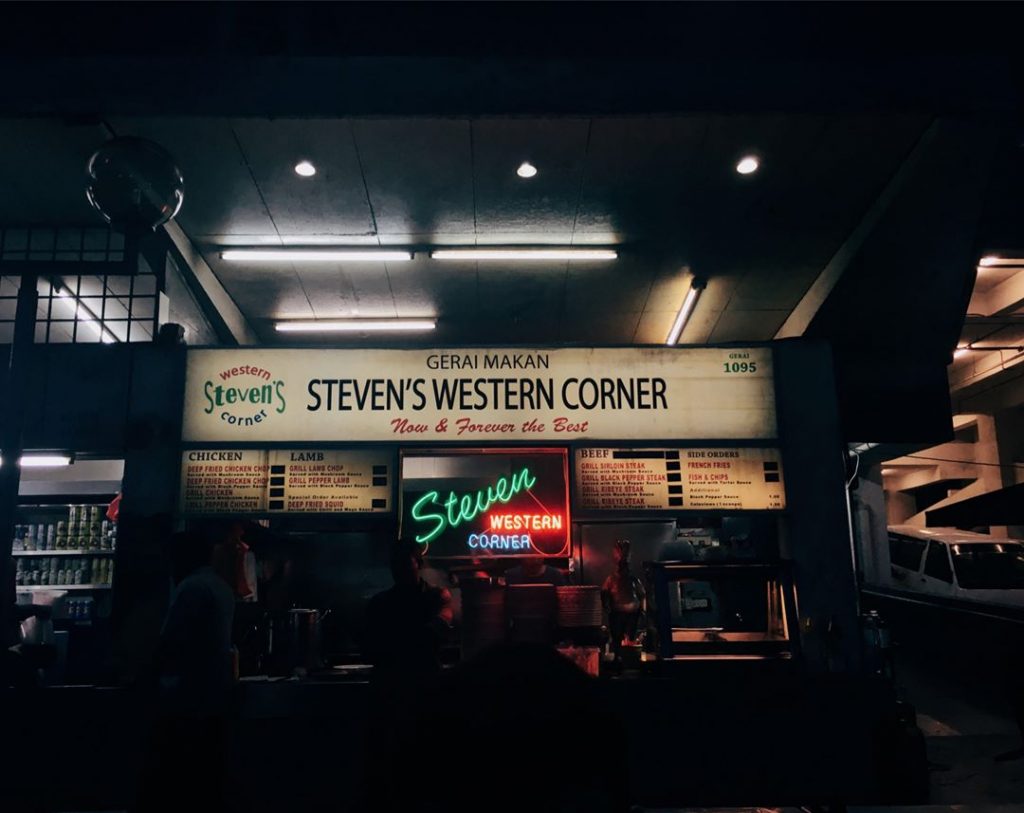 Image Credit: laoksantos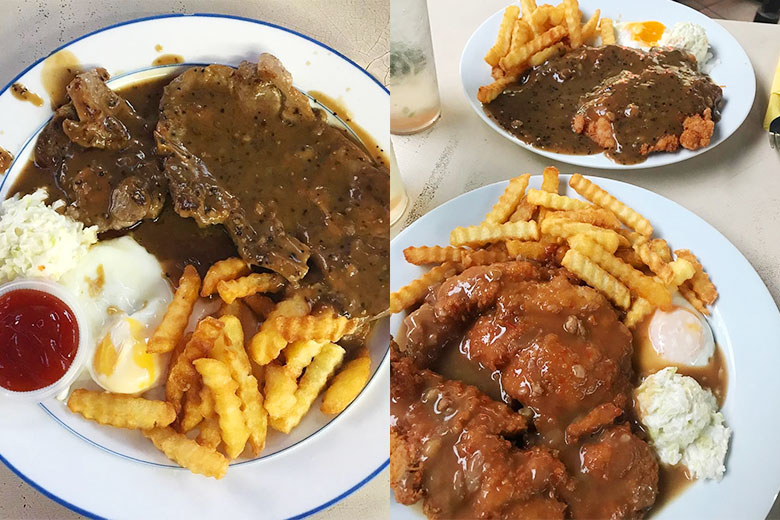 Image Credit: julesmohd & aynnazira
Founded by an ex hotel chef, Steven and his wife Lilly has been operating Steven's Western Corner for over 20 years and it is one of the go-to places to have affordable Western cuisine. By far the best sellers are their Deep Fried and Grilled Chicken Chops, that is served with fries, coleslaw and egg. You can choose either mushroom or black pepper sauce to pour over your chicken chop.
Address: 1095, Uptown Hawker Centre, Jalan SS 21/39, Damansara Utama, 47400 Petaling Jaya, Selangor
Operation Hours: 5.30pm-3am (Monday – Saturday), 5.30pm-12am (Sunday)
7. Charlie's Cafe & Bakery
Image Credit: followmetoeatla.blogspot.com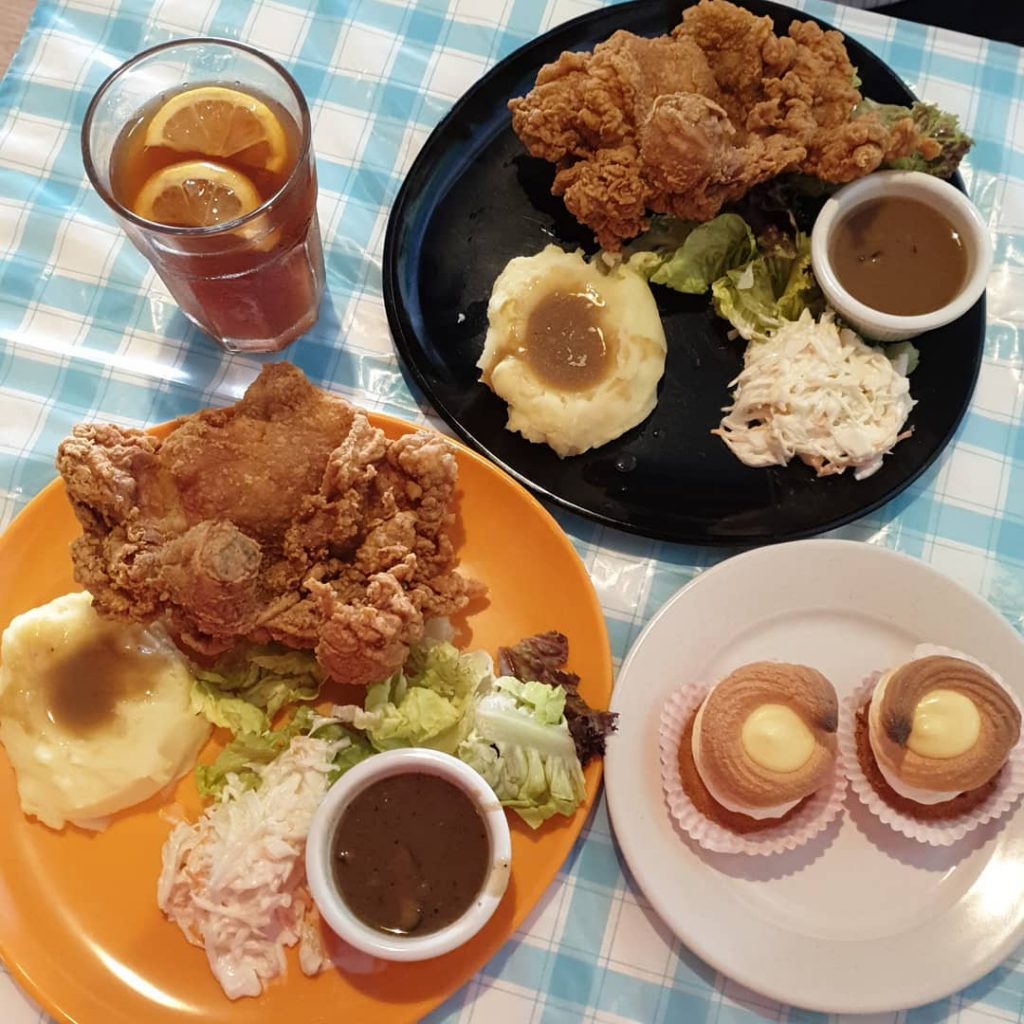 Image Credit: sanbeams
Charlie's was started from a social enterprise standpoint. The founders who both from Sabah wanted to help the less fortunate, especially the indigenous people. Therefore, they buy fresh produce direct from the Orang Asli Communities in Malaysia to prepare their dishes. Their best seller of all time, is none other than their Chicken Chop. It comes with 3 different sauces for you to choose from, to pair with the chicken chop. The sauces are Sarawak Black Pepper, Mushroom, Cheesey Mushroom.
Address: 29, Jalan Bukit Desa 5, Taman Bukit Desa, 58100 Kuala Lumpur
Operation Hours: 11am – 4pm, closed Sundays
8. Kuan Yew Coffee Shop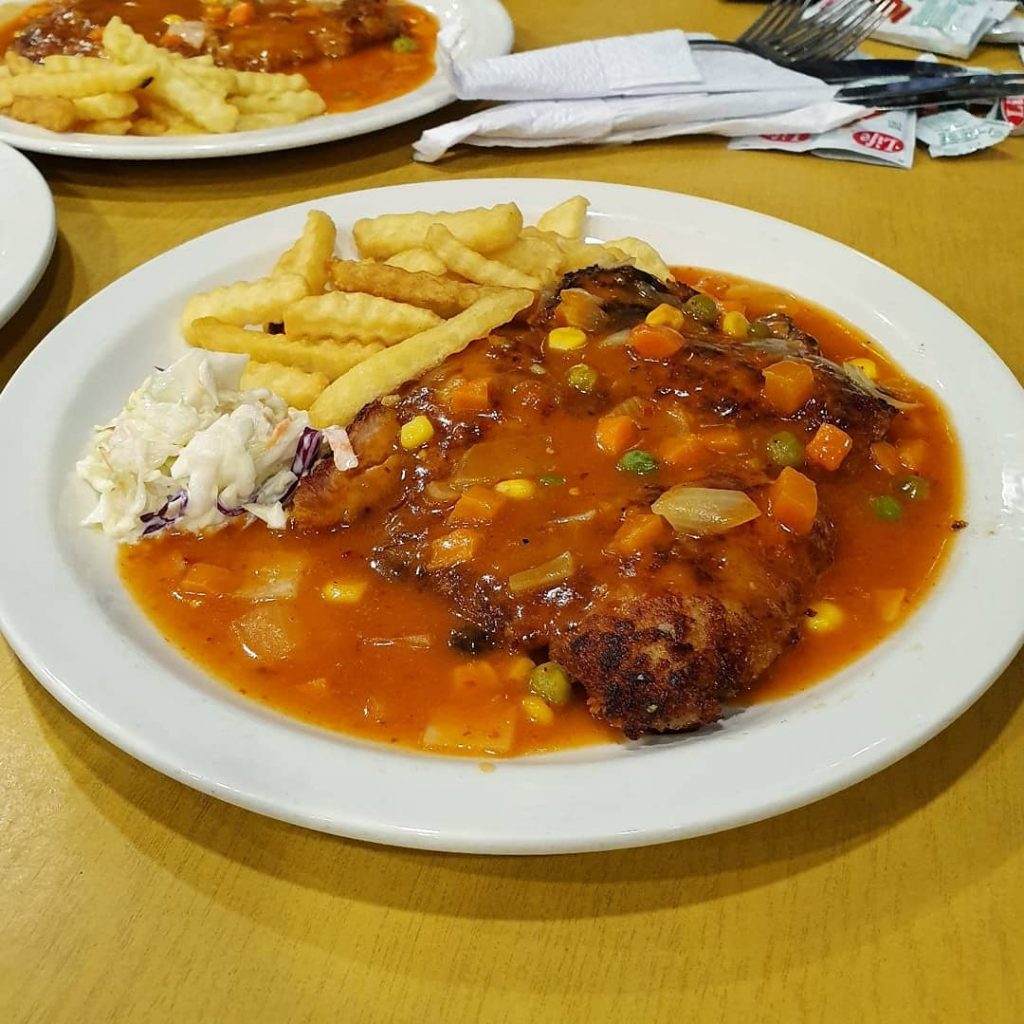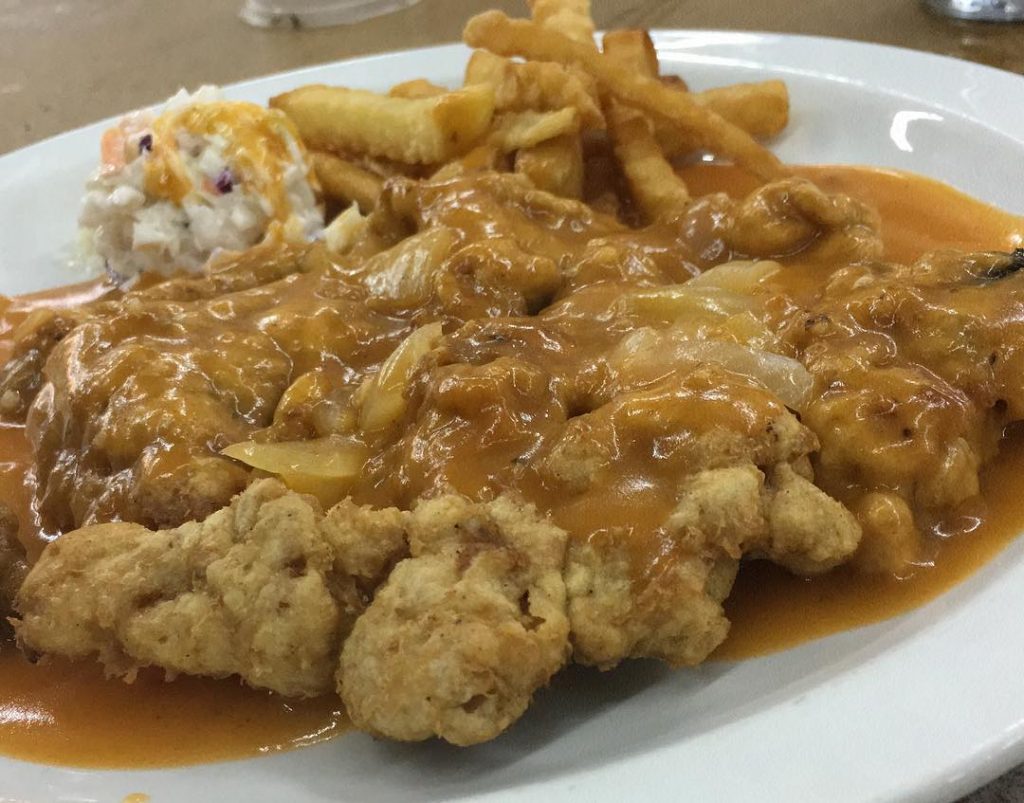 Also known as SS3 Western food or Michael's Western Food, this Western food stall has served a long history of operation in this kopitiam. Aside from chicken chop, there's a pretty good variety of western food available and the serving is pretty generous for its price. For a standard plate of chicken chop cost RM13, pretty affordable consider the fact that it's in PJ. They only opens at 6 and can get quite packed so be sure to get there early!
Address: 46, Jalan SS 1/23, Kampung Tunku, 47300 Petaling Jaya
Operation Hours: 6pm – 11pm
–
Join our Private Facebook Group and share your passion for food and places around Malaysia with our community. We regularly post about hidden gems, places to explore, attractive promos and new food to try.
Click on the picture below and join our Facebook Group today.