Food & Drinks
8 Best Places For Creamy Buttermilk Chicken Around KL & PJ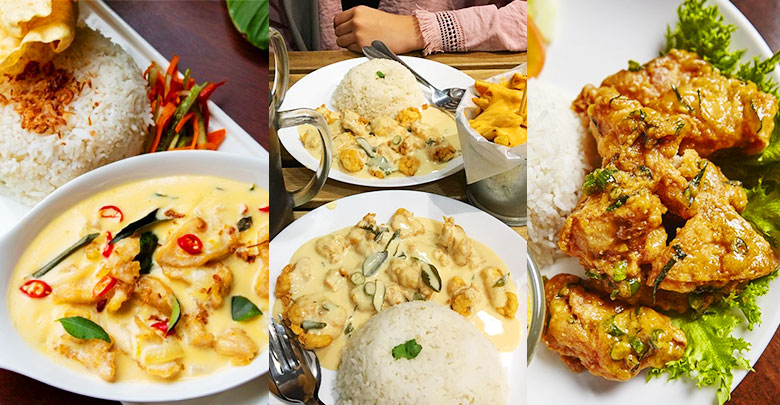 Buttermilk chicken. This simple dish is one comfort food that many people often turn to especially during lunch and dinner. This dish needs no fancy introduction. Any foodie would familiar with crispy fried chicken, served with thick and creamy buttermilk. It goes so well with steaming hot white rice, which makes it a perfect choice of any meal.
So without much delay, here are the 8 Best Places For Creamy Buttermilk Chicken Around KL & PJ.
1. Gold Chili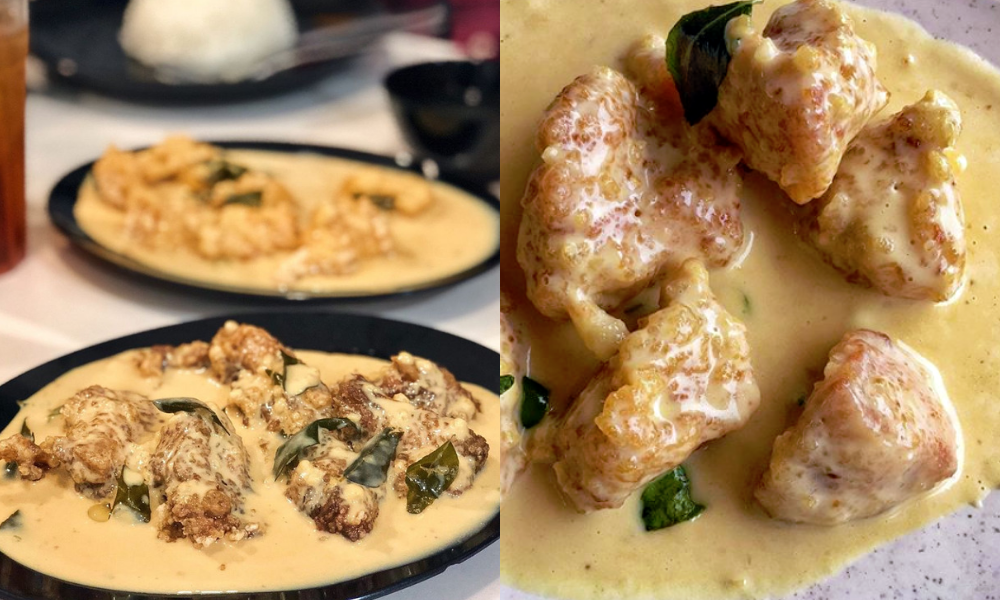 When you hear Gold Chilli, you will immediately think of their creamy buttermilk chicken. They first opened their first outlet in USJ 21 back in 2006 before opening the second and third outlet in SS15, Subang Jaya. Often cited as "The Best Butter Chicken in the Klang Valley", this place is widely beloved by all races. People often have to queue up for a table during lunch and dinner hours.

It is worth mentioning that Gold Chilli also serves a wide variety of local favorites such as Kangkong Belacan to Egg Foo Yong and Portugese Style Grilled Fish.
Address: 15, Jalan USJ 21/8, Taman Perindustrian Uep, 47630 Subang Jaya, Selangor
Operation Hours: 12pm – 10.45pm
Address: 5, Jalan SS15/8b, Ss 15, 47500 Subang Jaya, Selangor
Operation Hours: 12pm – 11.30pm
Address: 82, Jalan SS15/4, 47500 Subang Jaya, Selangor
Operation Hours: 12pm – 12am
2. Jibril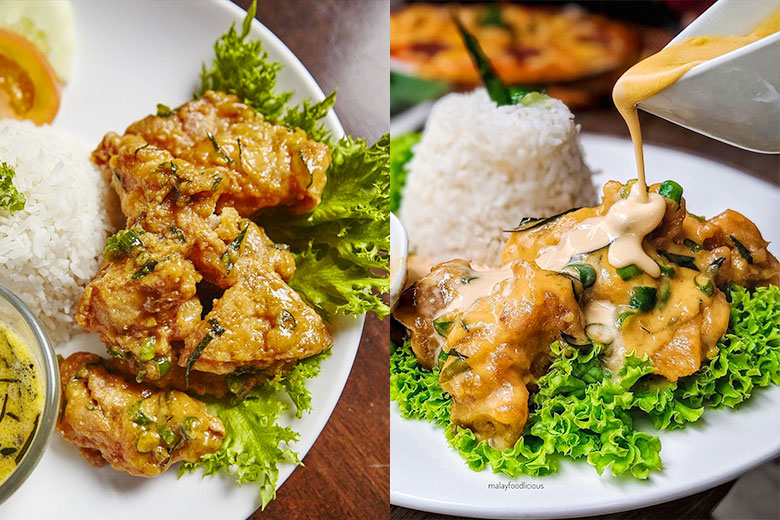 With a tagline of "You're hungry and bored. We can fix that", Jibril followed through with their variety of local favourite cuisine. Jibril is a non-alcoholic speakeasy "bar" hidden in Subang Jaya. This is also the most unlikely place that you can find salted egg butter chicken. The chicken is crispy and the sauce is creamy and salted with a hint of spiciness. Jibril is also creative with their dishes as they serve Nasi Lemak Butter Chicken and Butter Beer (Mocktail with butter foam)
Address: 25, Jalan SS 15/4b, Ss 15, 47500 Subang Jaya, Selangor
Operation Hours: 12pm – 12am
3. Homst Restaurant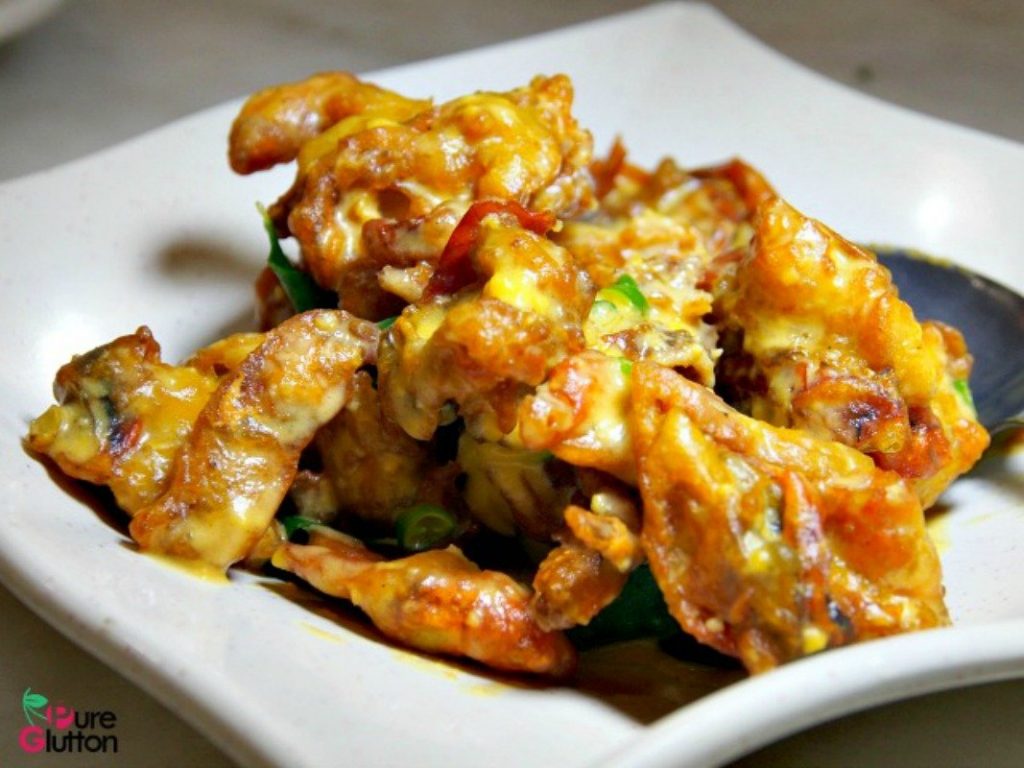 Homst Restaurant serves Halal Chinese cuisine. They offer an impressive variety of food like dim sum, fish, prawn, sotong, chicken, different veggie dishes and even duck. One of the must try favorites is their wet butter chicken. The butter has a kurma-like consistency and it coats the chicken evenly, making each bite sweet and savoury. When you can get butter chicken right, there really isn't anything you can do wrong.
Address: Click here for full locations
4. Tuah Cafe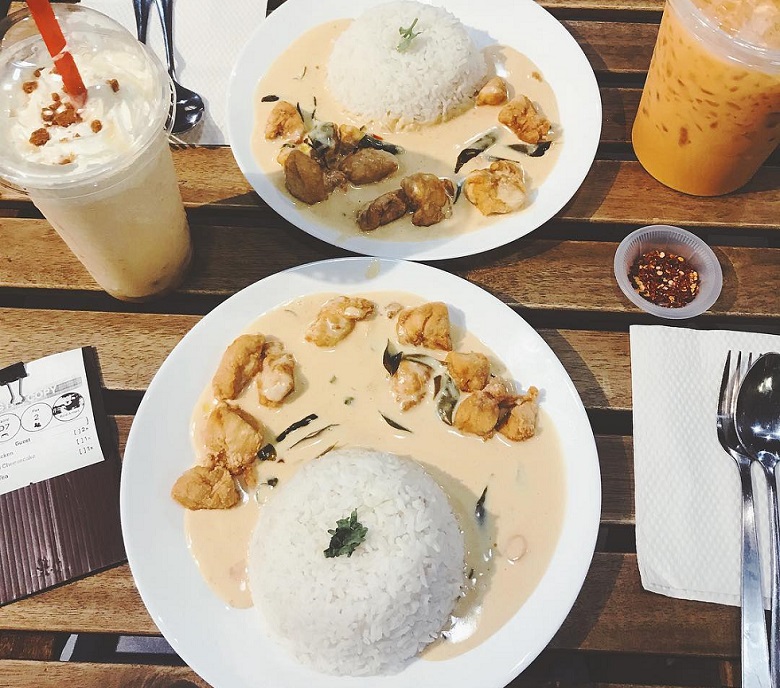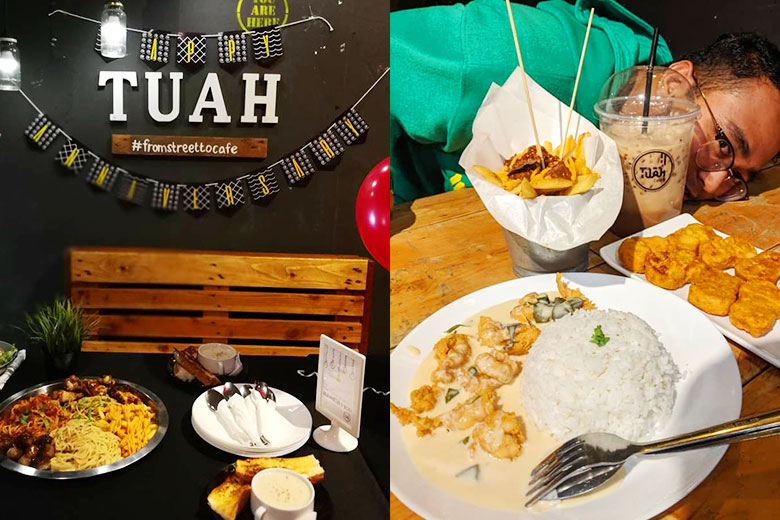 Tuah Cafe in Seksyen 7 Bangi serves probably the best buttermilk chicken rice in Bangi / Kajang area. The buttermilk sauce is said to be creamy and flavoursome and they are very generous with the sauce so you drink it like a soup while enjoying this comforting plate of butter chicken.
Address: 20, Jalan 7/1c, Seksyen 7 Bandar Baru Bangi, 43650 Bandar Baru Bangi, Selangor
Operation Hours: 11am – 1am
5. Meteora Café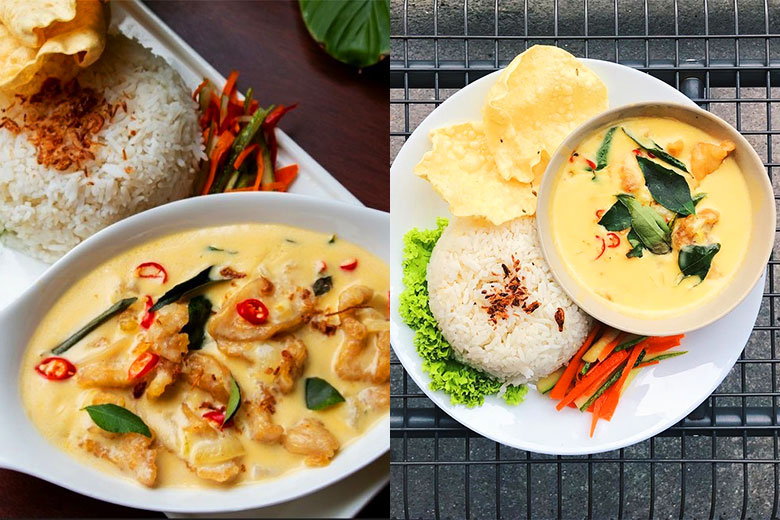 This is ANOTHER eatery located in Subang Jaya! They serve the usual café-styled food with churros being their signature dish. However, if you are here for a lunch, you can opt to try their butter chicken rice. Their portion for that is generous with lots of gravy. The butter sauce is said to be thick, flavorful, sweet and all around delicious!
Address: 54-1, Jalan USJ 9/5P, Subang Jaya
Operation Hours: 11am – 11pm, daily
6. The Butter Chicken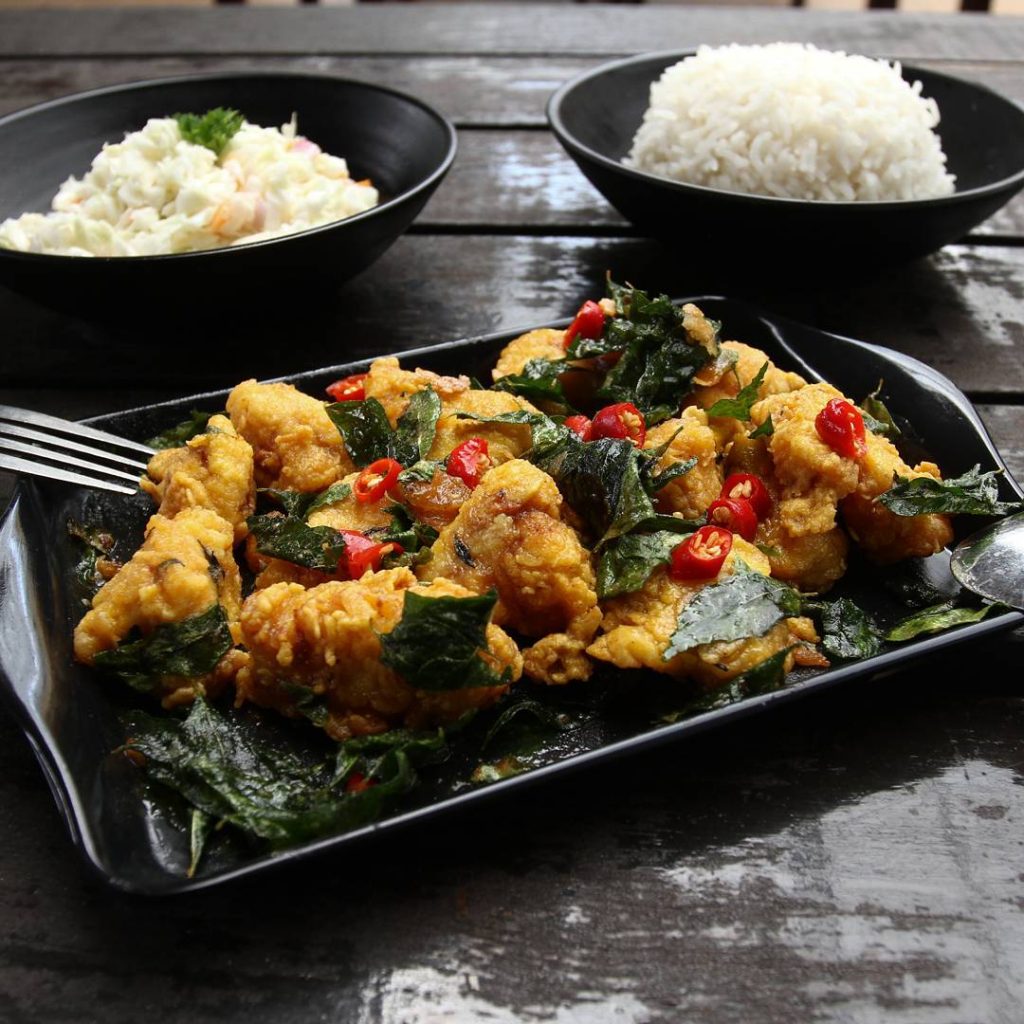 As the name suggests, everyone comes here for butter chicken. This is a humble stall located in Rasta TTDI. Their chicken is first marinated for 24 hours in 6 spices before cooking. Imagine, tender well-marinated chicken grilled to a golden brown and then stir fried with creamy butter sauce. It is one of the best places to have a meal around TTDI.
Address: Plaza Rasta, Jalan Datuk Sulaiman, Taman Tun Dr Ismail, 60000 Damansara, Kuala Lumpur
Operation Hour: 11am – 12 am, closed on Fridays
7. Buttermilk Kitchen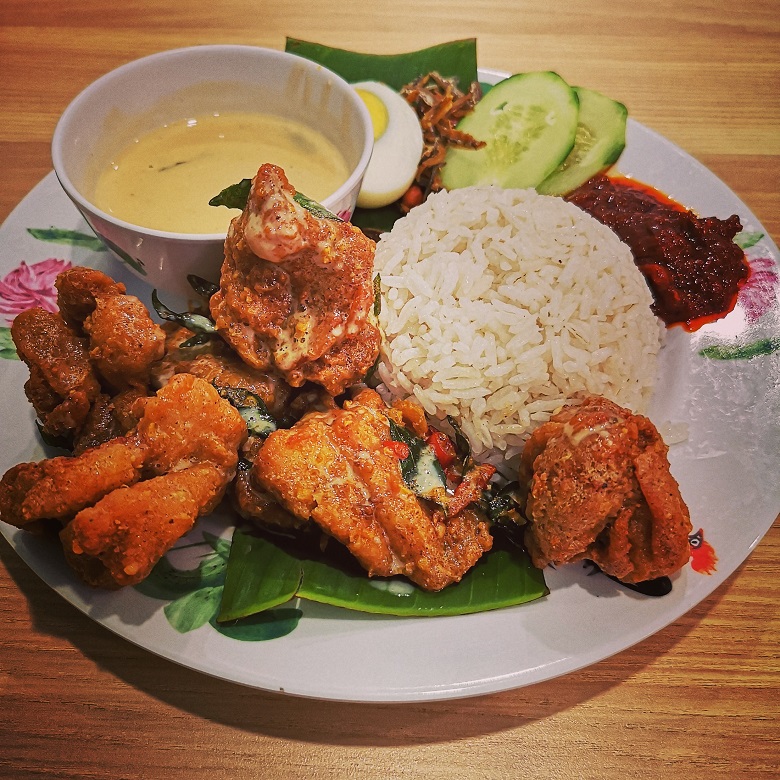 Buttermilk Kitchen is a place that serves all dishes buttermilk. Their buttemilk chicken is one of the bestselling items here. You can opt to have it with one of the three rice options: white rice, nasi lemak rice and fried rice. Every dish on the menu is specially crafted by the owner's mother. If you want a local twist to your buttermilk, you should definitely try the Curry Buttermilk Nasi Lemak with Chicken Pieces since you are here!
Address: 9, Jalan SS15/8B, 47500, Subang Jaya, Selangor
Operation Hours: 11.30am – 10pm , closed on Sundays
8. Mona Publika
Mona is a beautiful retro-Malayan bar in Publika and very well-known for their buttermilk and salted egg dishes. Their flavour and texture is incredible well balanced in every single dish. Their classic Salted Egg Butter Chicken is great from the flavour of the chicken to the sauce. The chicken is cooked to perfection to give it a crispy exterior. The butter sauce brings the chicken to a whole other level. It is definitely an A+ dish.
Address: D3-G3-8, Solaris Dutamas, No, 1, Jalan Dutamas 1, 50480, Kuala Lumpur
Operation Hours: 9am – 11pm (Mon-Fri), 11am – 12am (Sat-Sun)