Food & Drinks
8 Pet Cafe In The Klang Valley All Animal Lovers Should Visit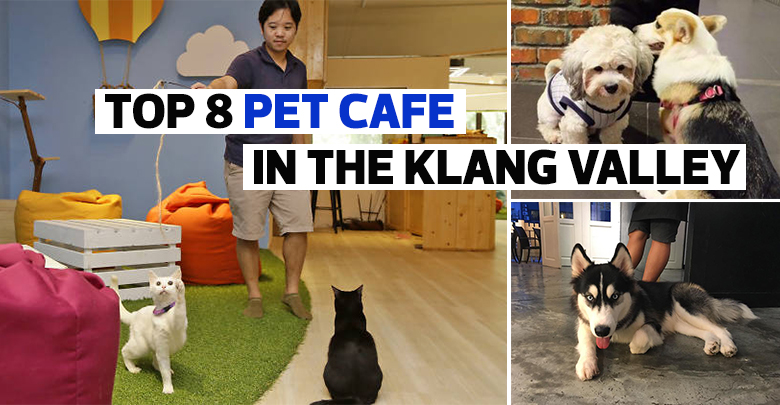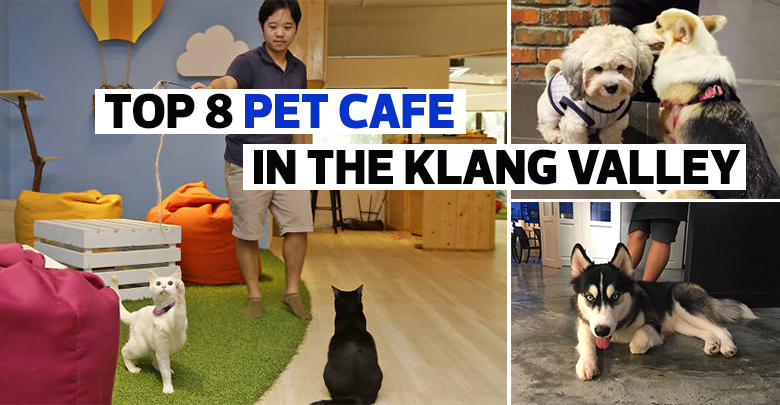 Studies have shown that the bond between people and their pets can benefits health, such as lowering stress and blood pressure. For animal lovers who don't or can't own a pet but would like to get cozy with the furry friends, you can always head over to any pet cafes in town to play with them over a cup of coffee or tea.
Not only that, some pet cafes allow customers to bring their furry friends to the café too, to hang out and make friend with other furry animals.
Lucky for you, there are quite a number of Pet Cafes within the Klang Valley where you can de-stress and play with your fury friends. With that said, here are 8 Pet Cafes around Kuala Lumpur and Petaling Jaya you should check out.
1) Bow Wow Café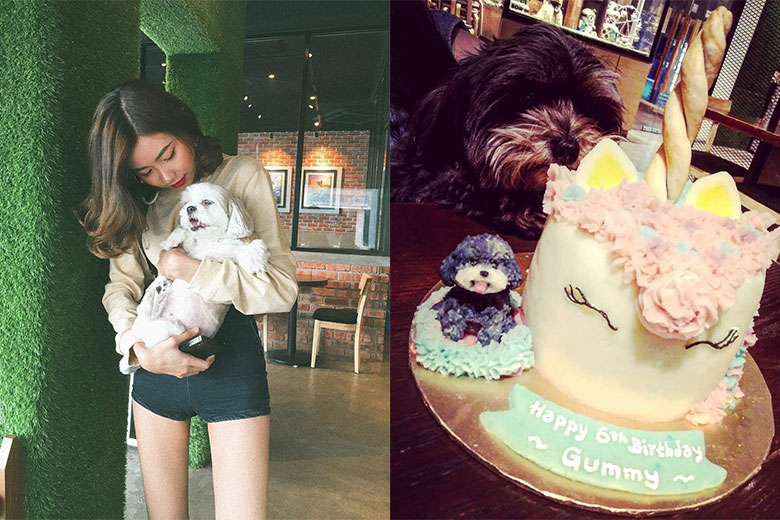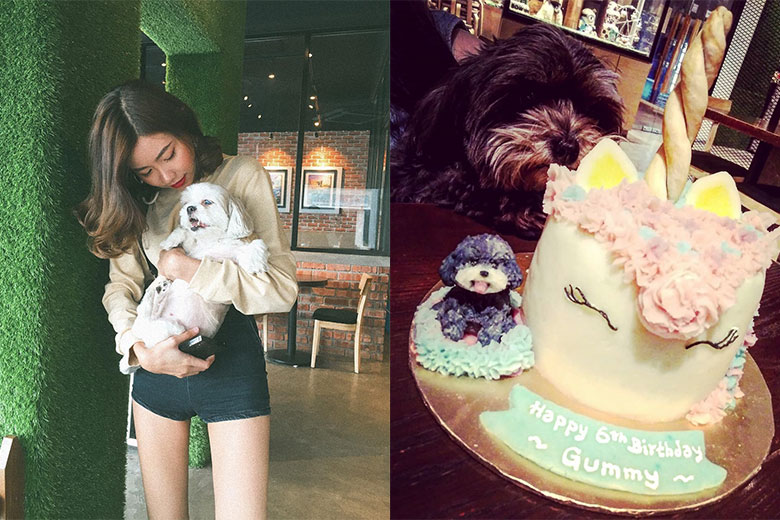 Dog lovers should not miss this cozy pet café in Puchong. Not only they serve delicious western and Asian fusion food, they also make homemade cake for human, as well as for pet. And of course, they have different kind of dog breeds in house, such as husky and golden retriever.
Operation Hours: 12.00PM – 10.00PM, closed Mondays
Address: 1F-06, Kompleks Kenari, Jalan Kenari 19, Bandar Puchong Jaya, 47100 Puchong
2) Clawset Café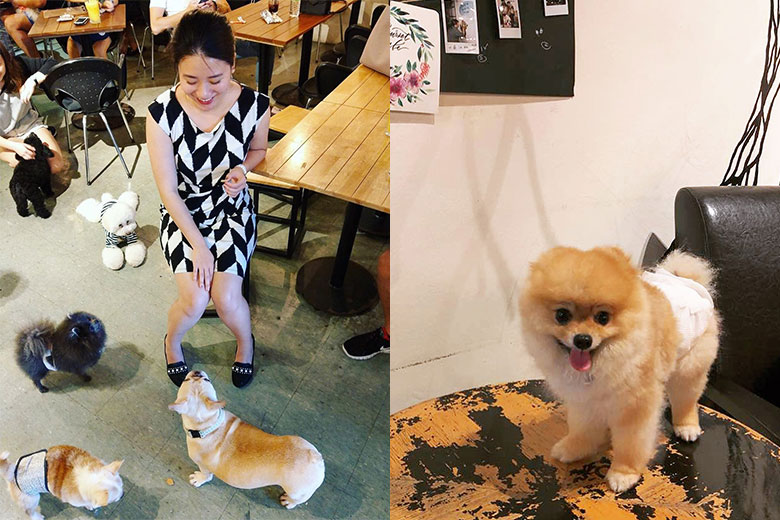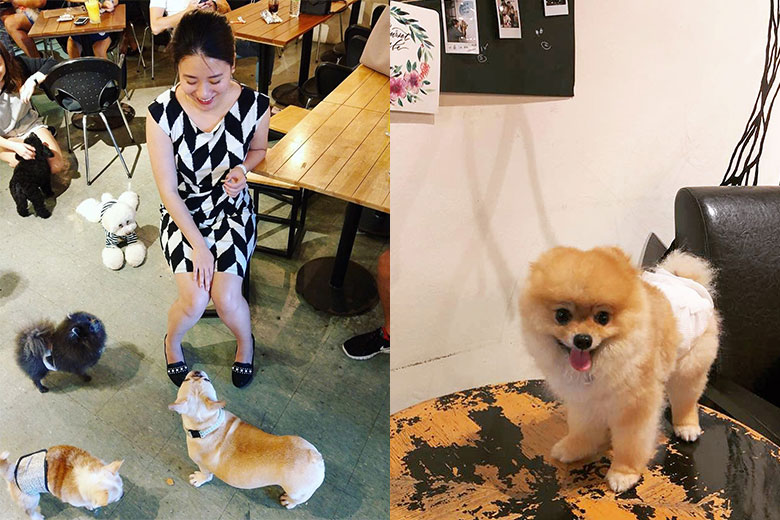 The founder of Clawset Café also happened to operate a pet salon next door, which makes this a perfect place for pet owner to bring their furkids to relax while waiting for their furkids to get groomed. Food wise, Clawset offer an extensive menu of western food like pasta and waffle, as well as menu cater to pet.
Operating Hours: 10.00AM – 10.00PM
Address: 36A, Jalan SS22/25, Damansara Jaya, 47400 Petaling Jaya.
3) Huskiss Café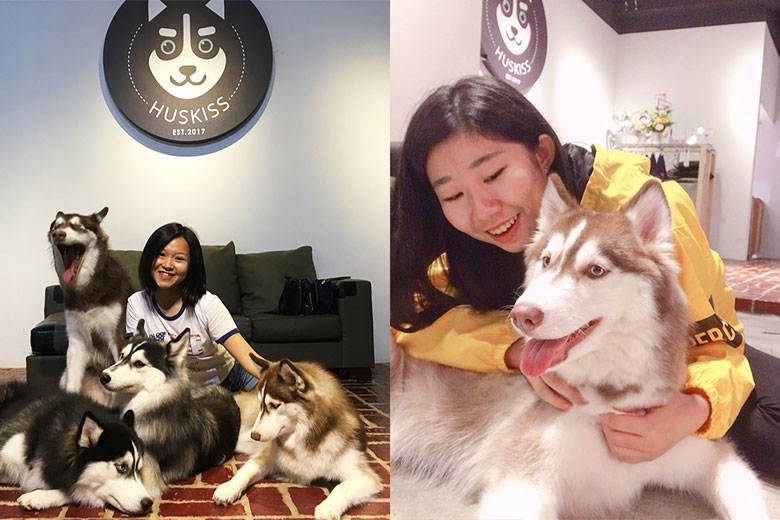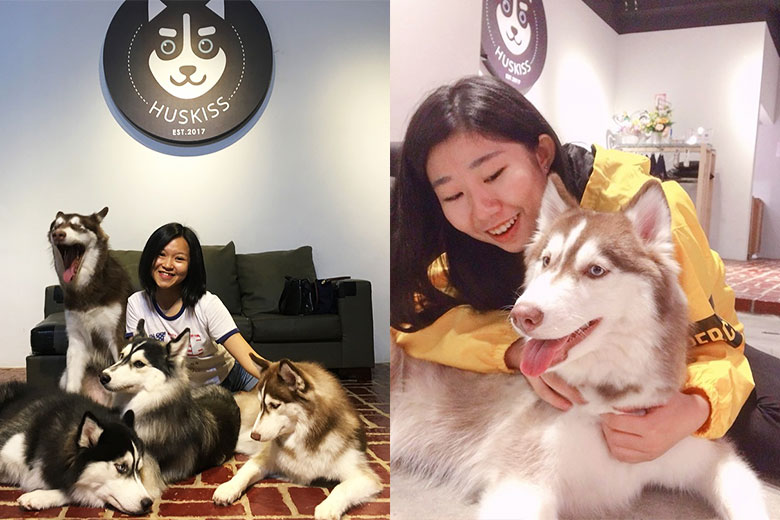 Huskiss Café is a great place to come if you want to hang out with husky dog. They have a pack of friendly husky to make your day paw-some. For those who would like to visit Huskiss, you are encourage to book in advanced especially during weekends, because only a limited amount of people are allowed in at once to avoid the place from being packed.
Operating Hours: 80-G, Block G, Zenith Corporate Park, SS7/26, 47301 Petaling Jaya
Address: 12.00PM – 4.30PM, 6.30PM – 9.30PM, closed Tuesdays
4) The Hound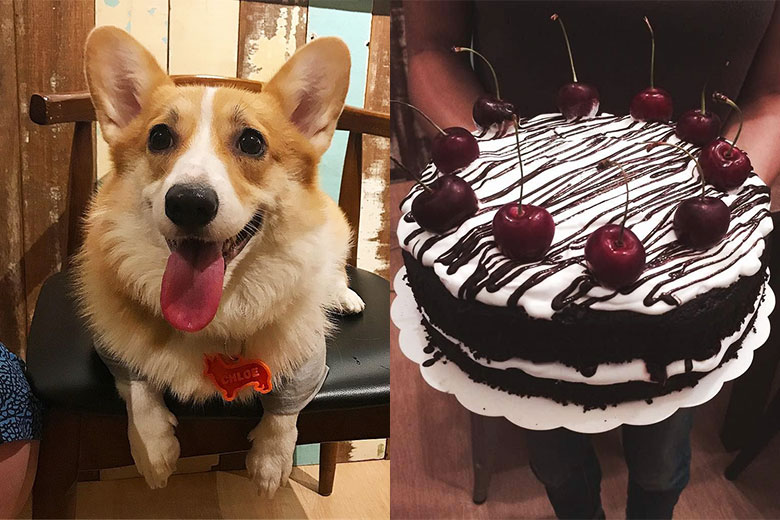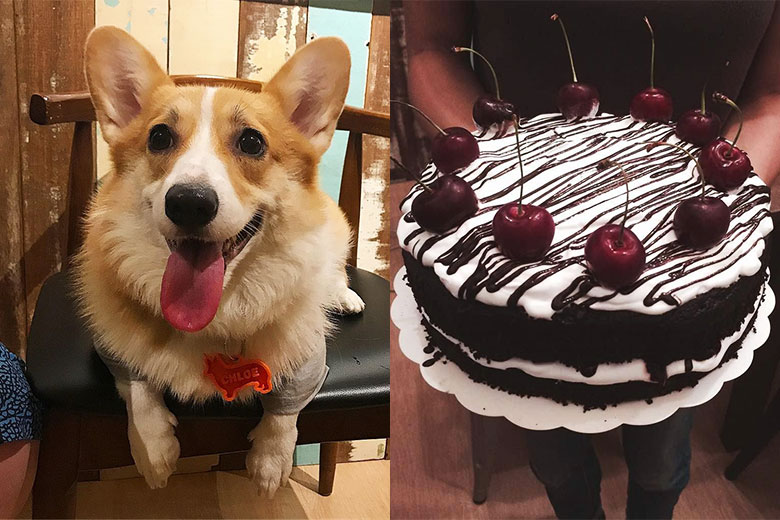 The Hound Café, which is situated in the bustling Taman OUG, is a pet friendly café all cake lovers shouldn't miss. Founded by a home baker, The Hound Café serves a number of delicious food and pastries such as black forest, lemon tart and fruit tart. Feel free to bring your own pugs here too, and make friend with their super friendly resident dog – Cookie the Beagle.
Operating Hours:  Sun, Tues, Wed 12.00PM – 10.00PM, Thur 12.00PM – 6.00PM, Fri, Sat 12.00PM – 11.00PM, closed Mondays
Address: 44-A, Jalan Hujan Emas 4, OUG, 58200 Kuala Lumpur.
5) Good Meowning Café – Cat Café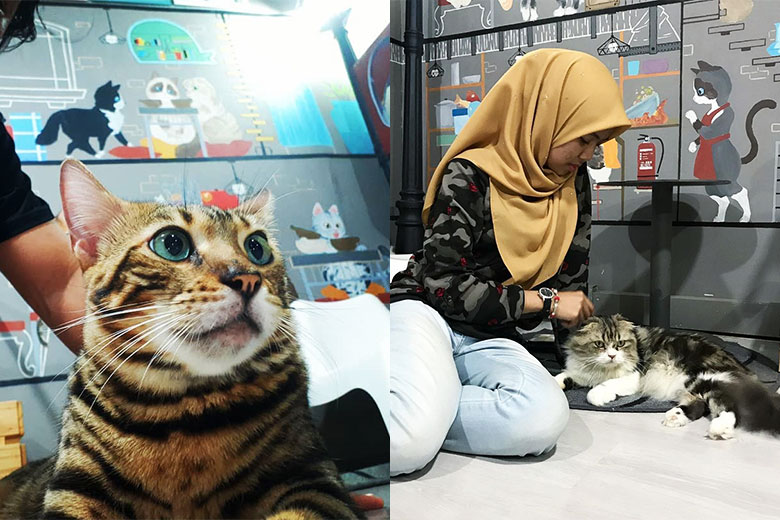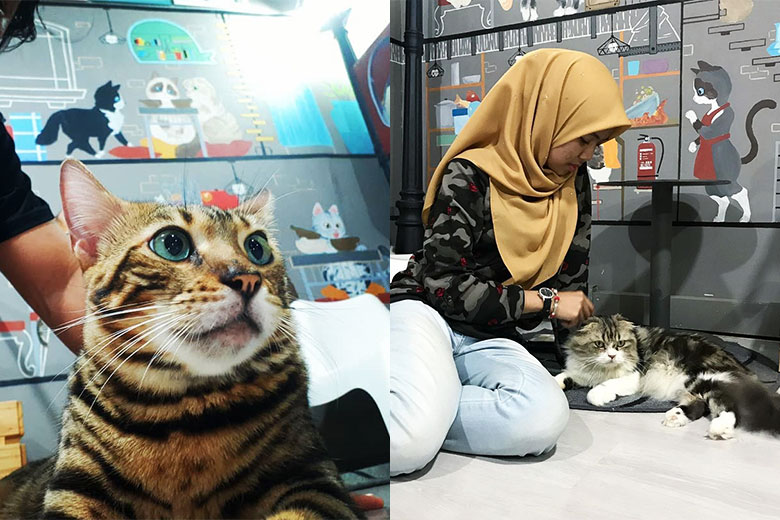 Good Meowning Café is a haven for every cat lovers. This purrfect spots also offer a wide variety of Asian food with quirky names like Purr Puff, Catmazing Chicken Rice, and Nasi Lemak Meowveles, so that diner can enjoy delicious food along with spending quality time with their resident kitty cats.
Operating Hours: 1, Jalan Suasana 2/7a, Tun Hussein Onn, 43200 Batu 9 Cheras
Address: 10.00AM – 10.00PM, closed Mondays
6) Purradise Cat Café TTDI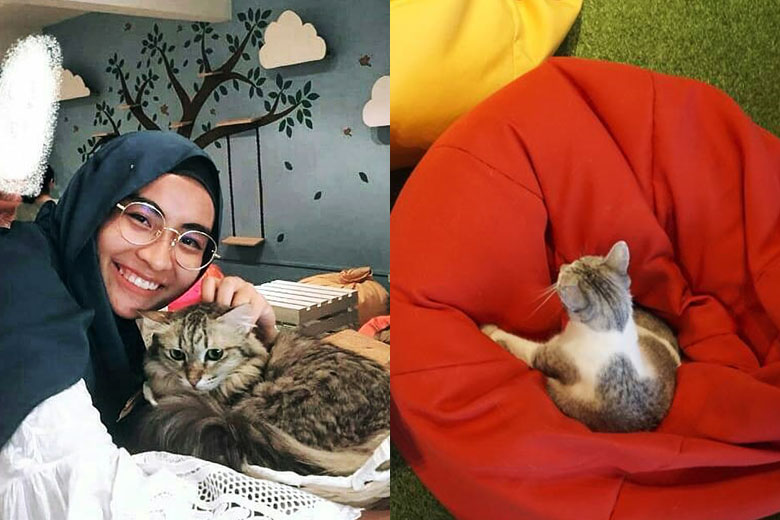 One fun fact about Purradise Cat Café is that all their resident cats are rescued from streets and they are encouraged to mingle with visitors at the café. Additionally, the café also follow a time-based model of charging where each customer charged at a fee of entrance for an hour and inclusive of one free smoothie or juice.
Operating Hours: 24A (First Floor), Jalan Tun Mohd Fuad 2, Taman Tun Dr. Ismail, 60000 Kuala Lumpur
Address: Tue – Sat 2.00PM – 10.00PM, Sun 11.00PM – 7.00PM, closed Mondays
7) Déjà Woof Cafe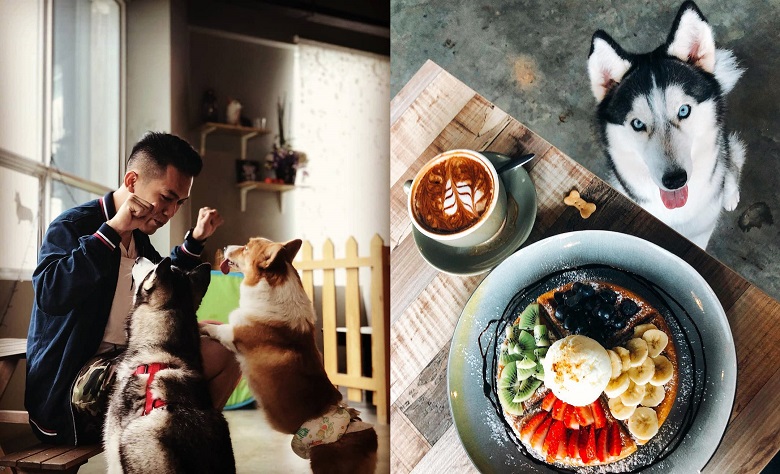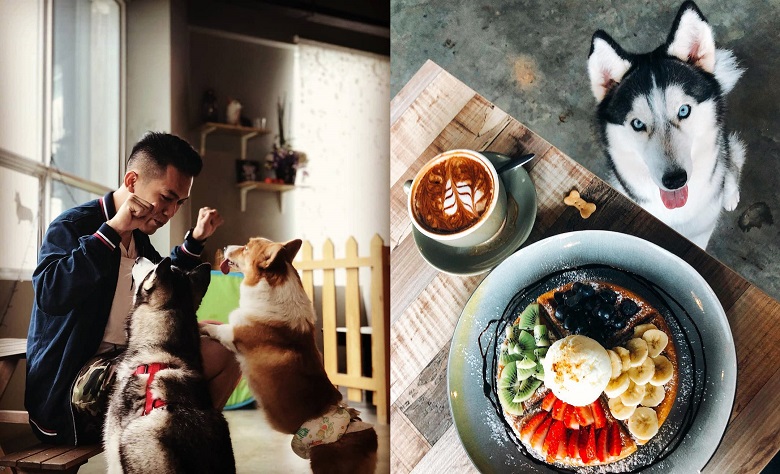 Located at Bandar Bukit Raja in Klang, Deja Woof Cafe is a pet-themed cafe, a great place to unwind with good food, coffee and pets. The owner has 4 very cute corgis and one shy husky who come and greet you. Food here is non halal, but they have a good variety of food like Smoked Duck Aglio Olio, Salmon Bruschetta, and so on.
Operating Hours: 12.00PM – 11.00PM, closed Wednesday
Address: 28A, Jalan Rodat 3/ku5, Bandar Bukit Raja, Klang
8) Big Bone Café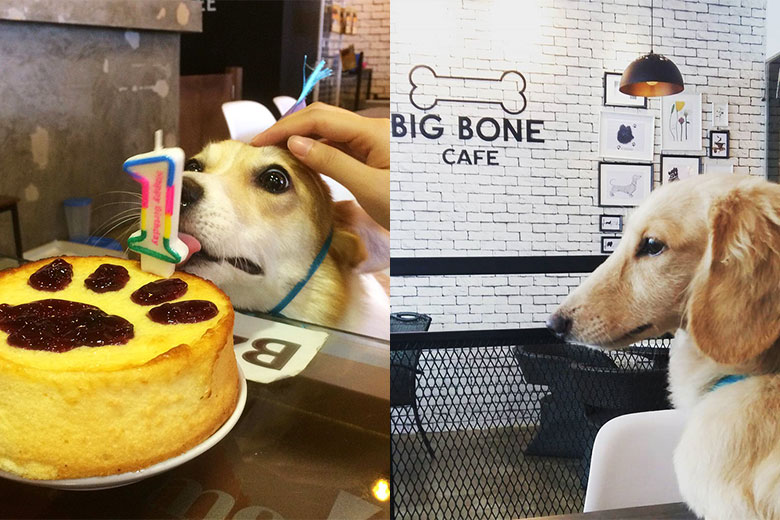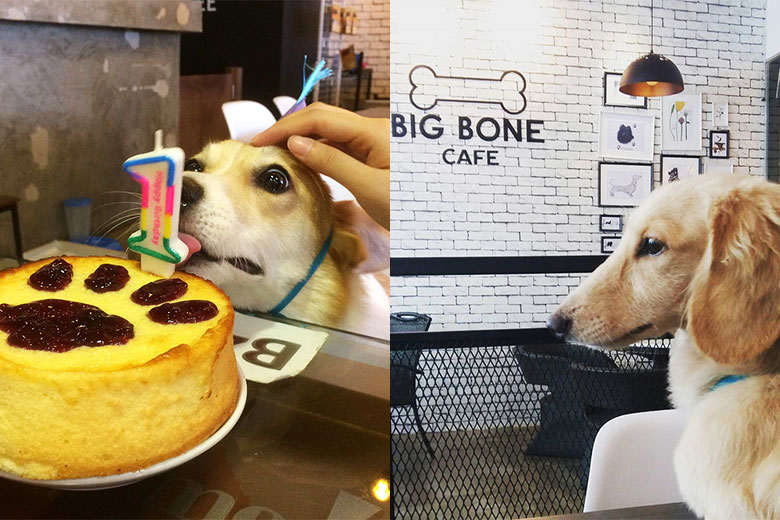 Due to its spacious interior, Big Bone Café is a popular spot to throw parties for animal lovers. Aside from serving food for the humans, they also serve pet treats for the fur kids, which mean you are more than welcome to bring your own pet to the café. Don't leave without saying hello to their in-house pups – Minnie the Poodle and B-Boy the Pomeranian.
Operating Hours: 11.00AM – 11.00PM, closed Mondays
Address: 2, 27, Jalan SP 5/2, Taman Serdang Perdana, 43300 Seri Kembangan
It is good to sometimes bring your own pets to these café, to mingle and make friend with other furkids, to be mentally and physically healthy.  Just like us humans, our pets also need good food to stay healthy.
With an aim to provide healthy pet treats for furkids, Furry Treats (a pet treats company) is offering healthy treats for pets. These treats are available for dogs, cats, rabbits and even horses.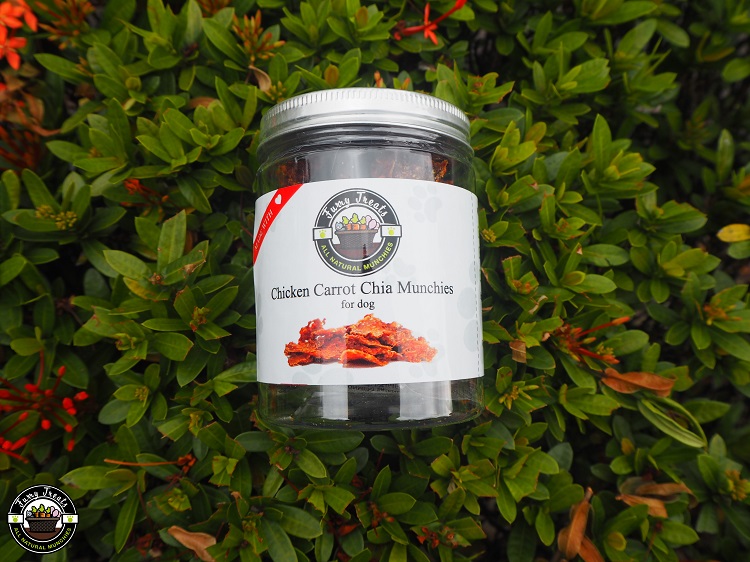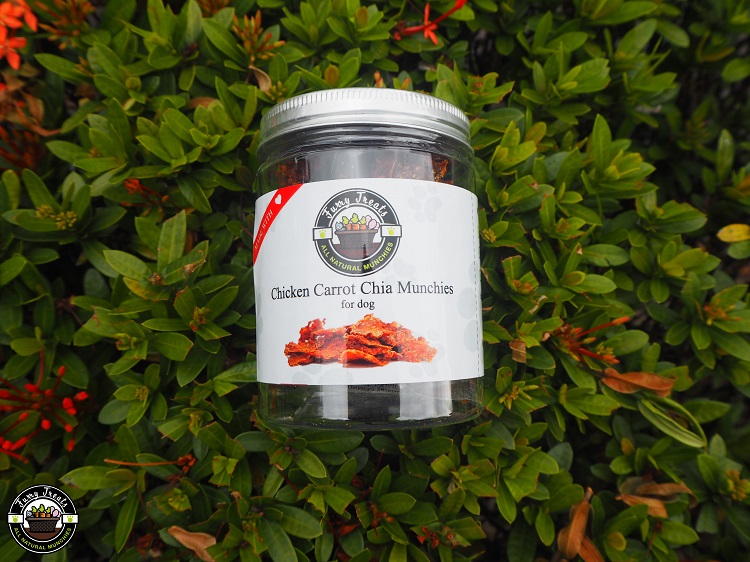 If you want your pets to live a long and healthy live, do try out Furry Treats by ordering pet treats via their website. Ordered pet treats will be sent to your doorsteps within days.
Click on the following link to order healthy treats for your pets today.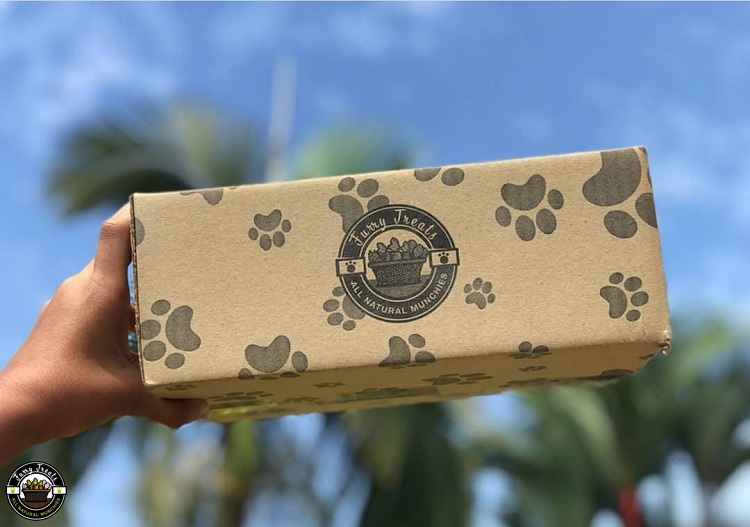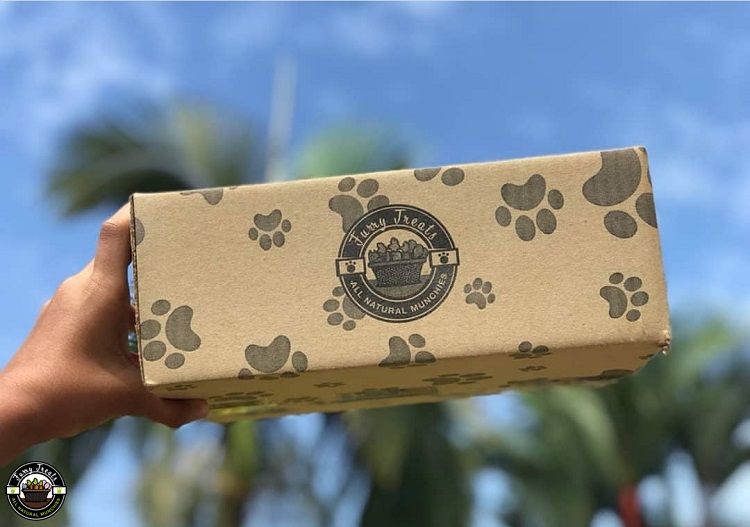 This article is written in collaboration with Furry Treats Malaysia.
More Information
Website: furrytreatsmalaysia.com 
Facebook: facebook.com/furrytreatsmalaysia
Instagram: instagram.com/furrytreatsmalaysia