Food
8 Awesome Roti Bakar Spots You Should Wake Up For In KL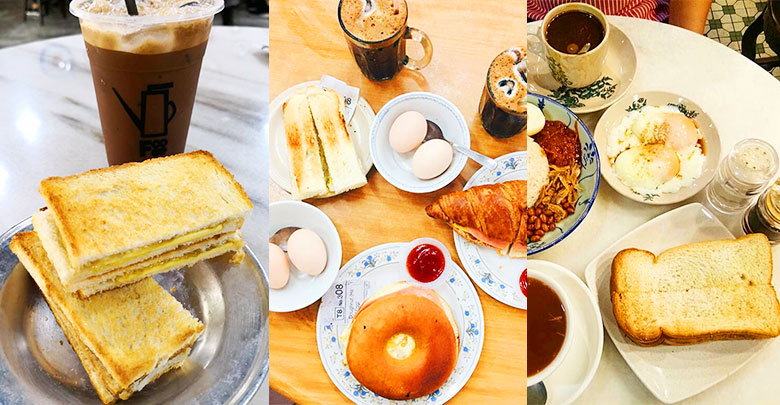 While we all enjoy a good cup of Teh Tarik and Roti Canai from time to time, there is nothing quite like a simple Roti Bakar, soft boiled eggs and kopi for breakfast. This combination is designed to fuel you up in the morning without having to feel bloated.
While you can get roti bakar from many places in Kuala Lumpur there are some places that stand out more than the rest. So, today we bring you 8 Awesome Roti Bakar Spots You Should Wake Up For In KL.
1. Thong Kee Kopitiam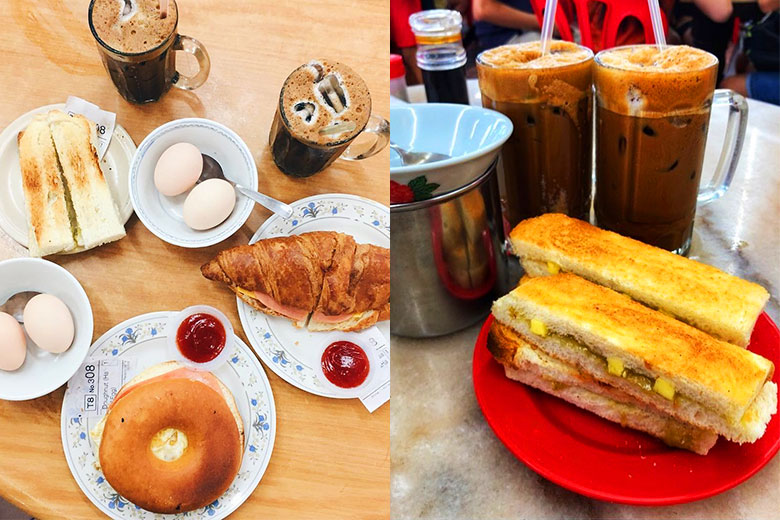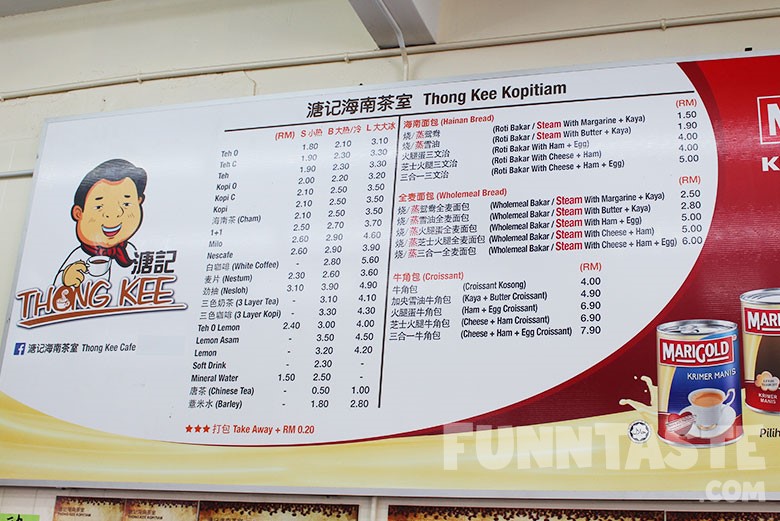 Thong Kee serves amazing Hainanese breakfast spread such as steamed bread and toasted bread with kaya and butter. Aside from that, they also serve homemade sandwich, donut and croissant. Their signature drink, 1+1 is a must try here. It's basically Hainanese coffee, mix with black tea. When you taste it you can feel the tea hidden inside the coffee. Pair it with their breads, and you have yourself a great breakfast.
Address: 17 & 19, Pandah Indah, Jalan Pandan Indah 1/23e, Pandan Indah, 55100 Kuala Lumpur
Operation Hours: 7am – 4.30pm, closed on Mondays
2. Ho Kow Hainanese Kopitiam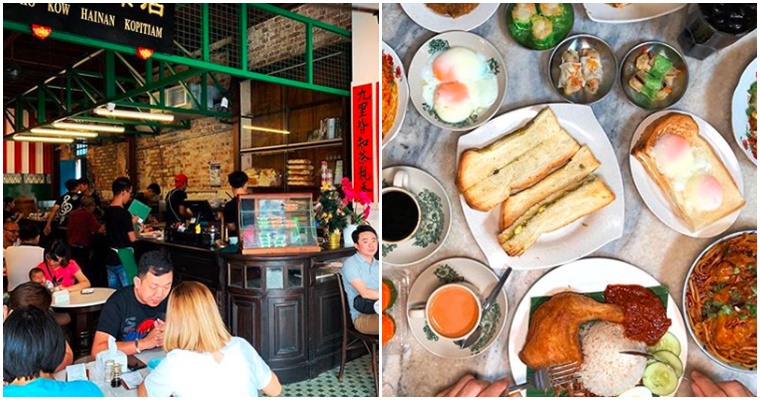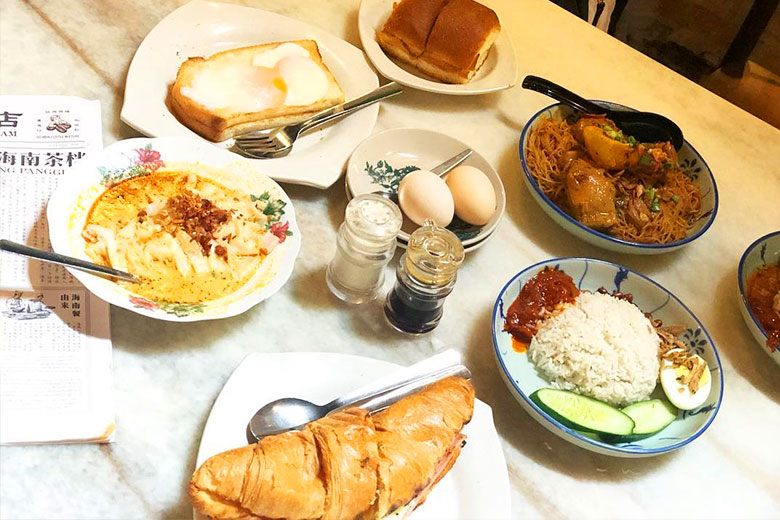 Established in 1956, this 60 plus year old coffee shop used to operate at a run down stall along Jalan Panggung. Although they have shifted to a brick and mortar shop, the shop still keep its old school and vintage flair. Here you can find the traditional breakfast from way back when. You can get all sorts of Hainanese food here, such as kaya butter toast, soft boiled egg, nasi lemak, curry mee and more. Then of course, there is Hainanese-style coffee that's super gao!
Address: 1, Jalan Balai Polis, City Centre, 50000 Kuala Lumpur
Operation Hours: 7.30am – 3.30pm, closed on Mondays
3. Ah Weng Koh Hainan Tea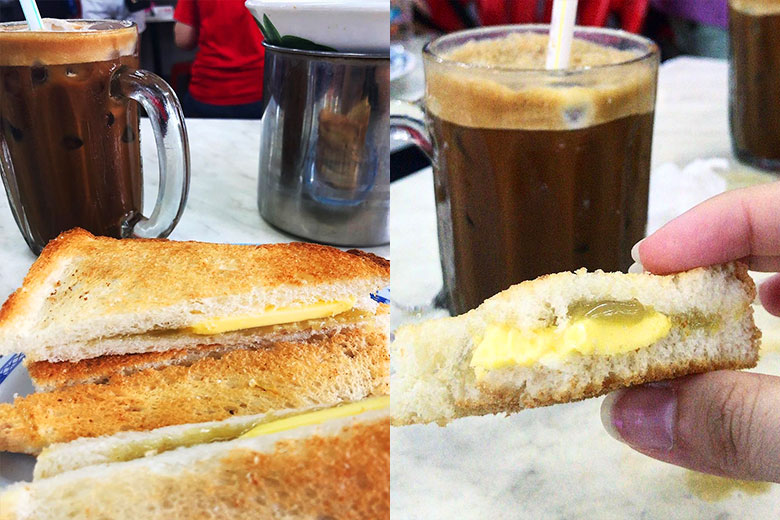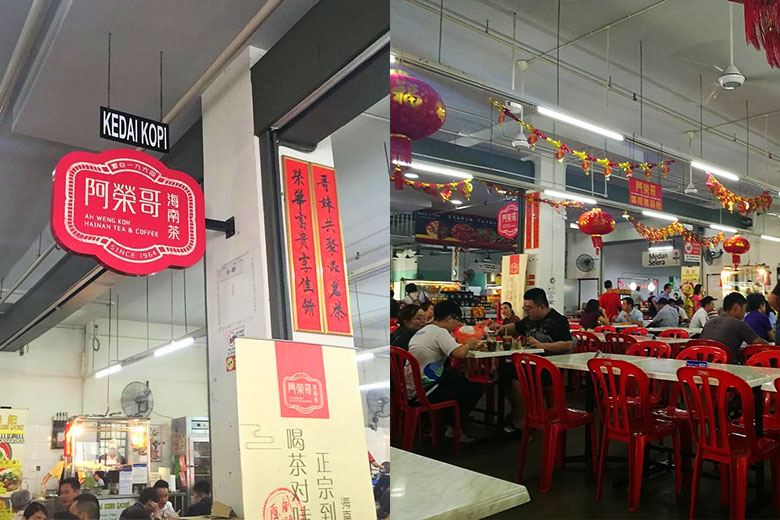 Ah Weng Koh Hainan Tea is located in ICC Pudu with a much bigger and brighter space to cater to the never ending flow of people coming here to enjoy their Hainan breakfast. Their roti bakar is light and crunchy with kaya and slabs of butter in the middle. You can also opt to have it in grilled bun for more of a chew.
Address: G85, ICC Pudu, Jalan 1/77C, Pudu, 55100 Kuala Lumpur
Operation Hours: 5.30am – 2pm, closed on Mondays
4. Poppo Kanteen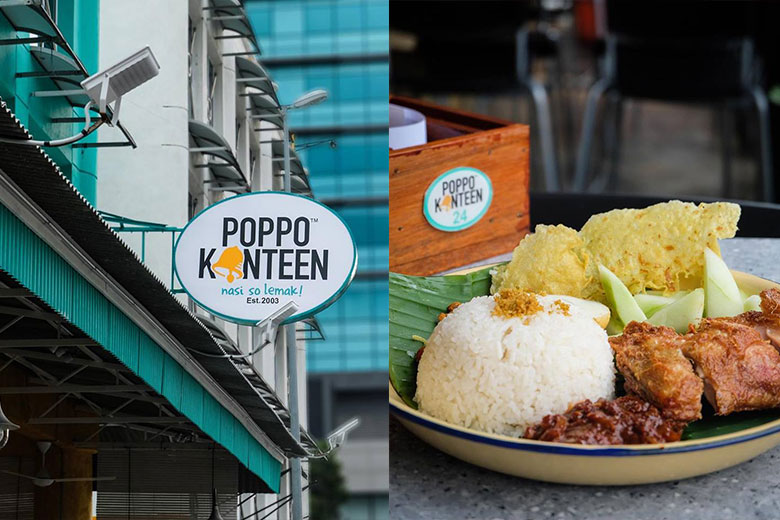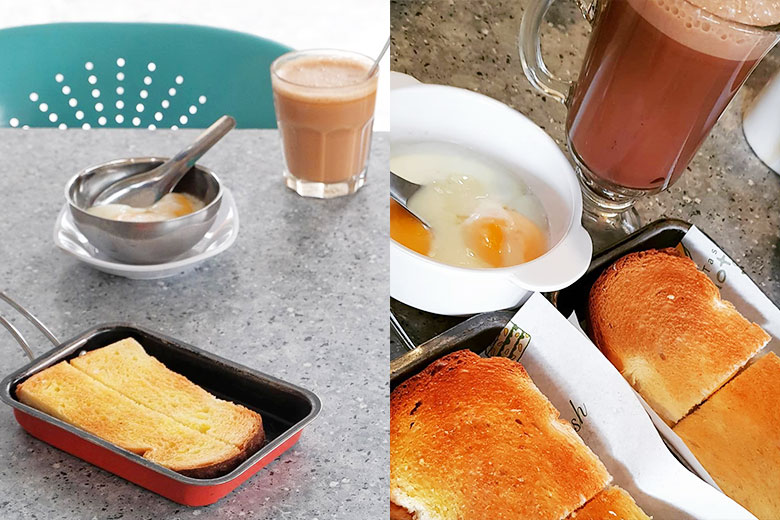 Poppo Kanteen has opened multiple branches in Klang Valley with their tagline that all Malaysians love to hear, "nasi so lemak". They pride themselves in using the freshest ingredients for their extensive menu of food. Their nasi lemak is definitely a crowd favourite. You can also try their roti bakar like Garlic Bread Kaya and Cheese Toast. It is perfectly toasted without being charred.
Address: Click here for full location
5. Nam Heong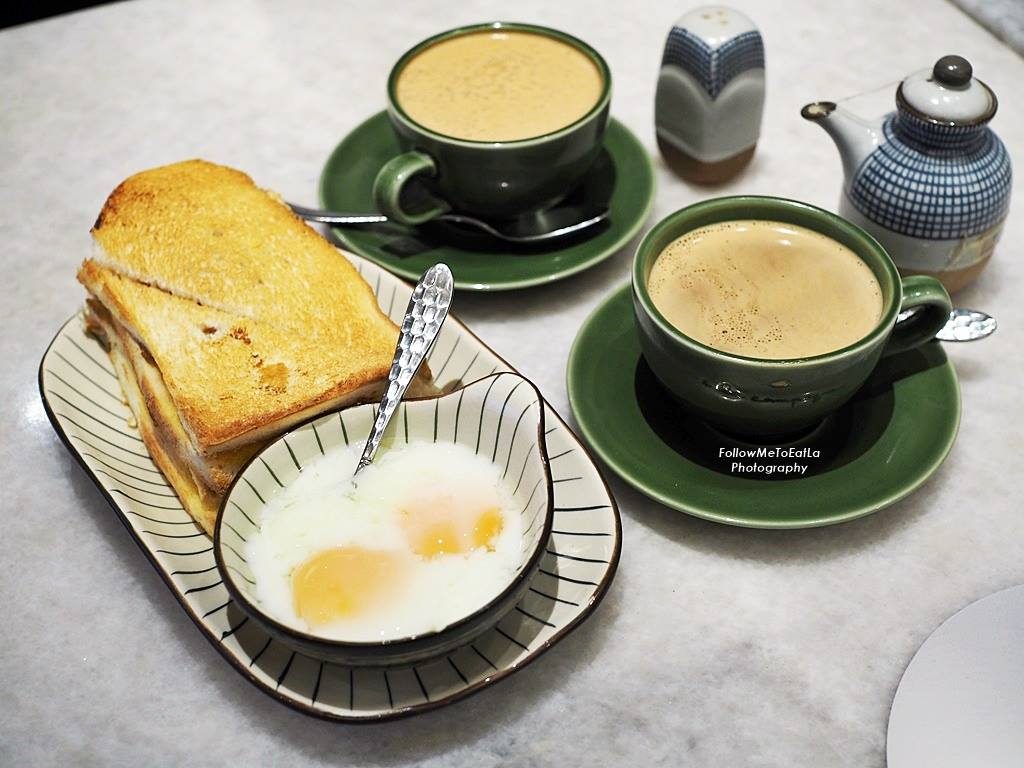 Nam Heong Ipoh is a household kopitiam brand originated from Ipoh, so expect to see a menu filled with all favourite local dishes. Think Kai Si Hor Fun, Curry Noodles and the classic kaya toast and coffee, of course! You can get a variety of toast with different jams and toppings, such as Kaya, Margerine, and even egg on toast. Albeit a bit expensive, Nam Heong offers a slightly more comfortable and chilly environment to dine at.
Address: Click here for full locations
6. Yut Kee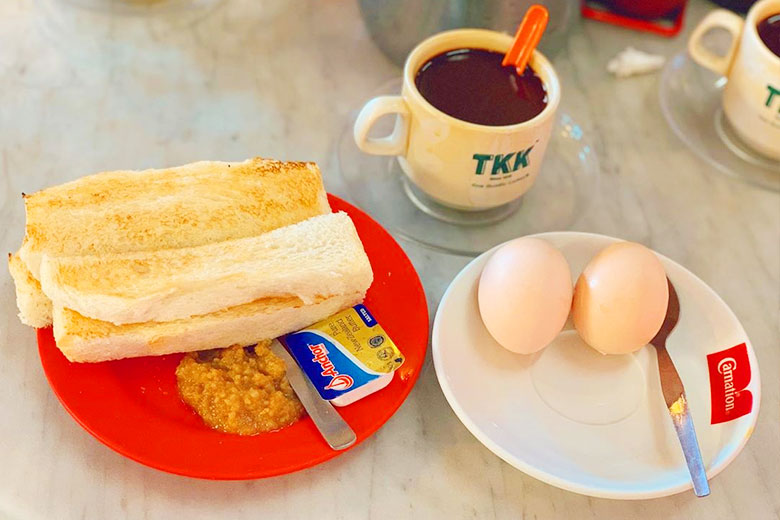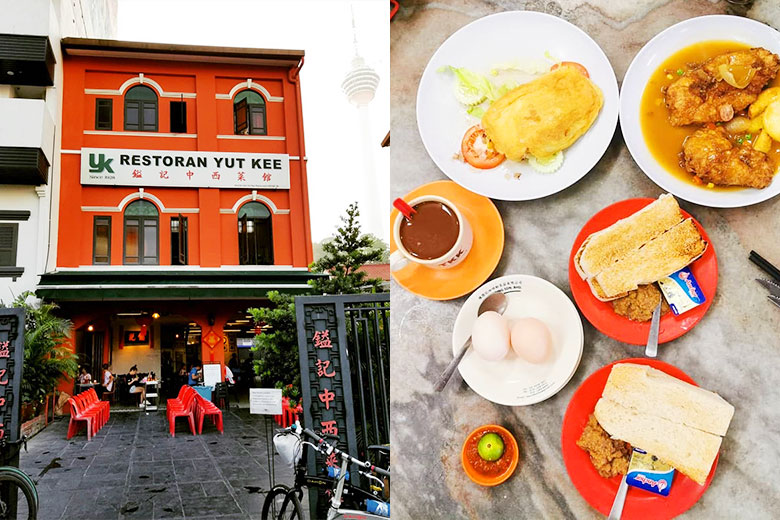 Probably one of the most controversial picks in this list, Yut Kee is still one of the oldest kopitiam names in KL and they have been serving Hainanese cuisinese since as early as 1928. Say what you want but their Roti babi (bread filled with pork fillings) is still one of the better breakfast meals out there. For a much traditional breakfast, you can try their toasted bread with a set of their boiled eggs. You can opt to have extra kaya or butter.  
Address: 1, Jalan Kamunting, Chow Kit, 50300 Kuala Lumpur
Operation Hours: 7.30am – 3pm, closed on Mondays
7. Foo Fee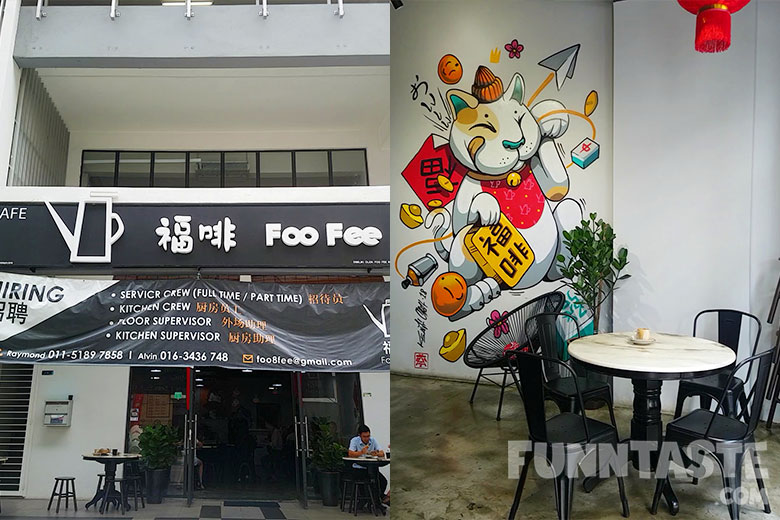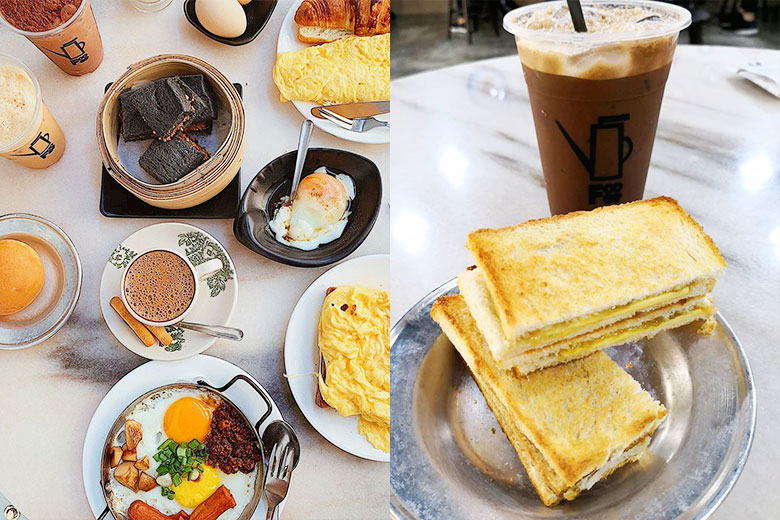 Foo Fee is a cozy coffee shop located in Kepong. Their atmosphere is lively and busy with the constant stream of people coming in and out. They also have slight variations from the traditional kaya toast — think peanut butter and charcoal bread. Their signature here is their MK ice, which stands for Milo-Kopi. It is rich and aromatic and you can pair it with kaya and butter toast to make a great breakfast We are drooling just thinking about it.
Address: G32 Fortune Perdana Lakeside, Jalan Metro Perdana, Kepong, 52100 Kuala Lumpur
Operation Hours: 8am – 5pm, daily
8. Sin Hoy How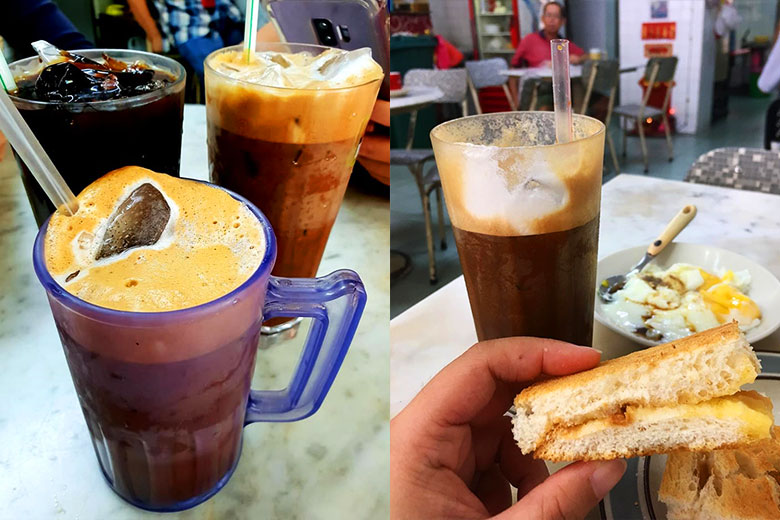 Sin Hoy How was established in 1937 and it is now one of the few surviving authentic kopitiams in the city of KL. Best known for their iced white coffee, many come back for the taste of nostalgia with a side of toast bread with kaya and butter. Do be forewarned that it can get quite expensive here. Their curry laksa is also a must try here if you like the soupy and thick Ipoh-style curry noodles.
Address: 7, Jalan Tun H S Lee, 50000 Kuala Lumpur, Wilayah Persekutuan
Operation Hours: 7am – 2pm, daily