Food & Drinks
8 Affordable & Delicious Lunch Spots To Eat Near KL Sentral – 2017 Edition
Nestled just 2KM away from the heart of Kuala Lumpur, KL Sentral is home to numerous restaurants that serves amazing food with an affordable price tag. There is no shortage of cuisines, you can savour a variety of scrumptious Chinese, Malay and Indian dishes without breaking the bank.
With that said, here are the 8 Best Lunch Spots Near KL Sentral.
1. Brickfields Char Kuey Teow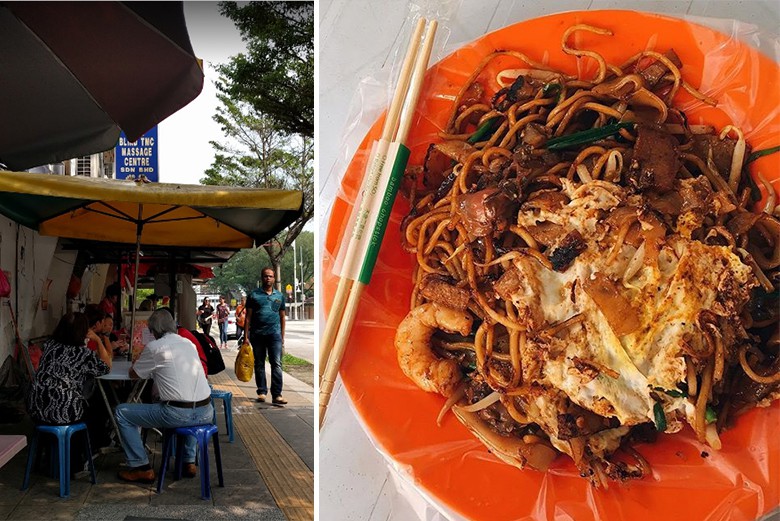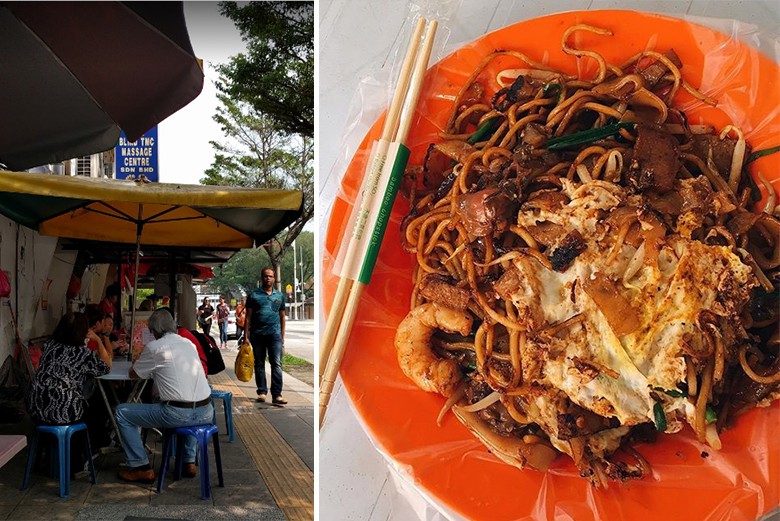 Kicking off the list is the quick, affordable and delicious Brickfields Char Kuey Teow. While this stall has yet to gain popularity on the Internet, many working class adults regard this as their comfort food. Despite the small portion size, do expect generous fillings of fresh cockles. fish cakes, eggs, beans sprouts and more. For RM5 it definitely worth your money.
2. Singh Chapati House
https://www.instagram.com/p/BNtGNcGjGK2/?taken-at=42961317
When in doubt, have the "singh-sational" Punjabi chapati. While this eatery has a lot to offer, it is their thick and soft chapati that won the hearts of patrons in Brickfields. Reasonably priced at RM1.50, each chapatti are thick and soft which makes up for the perfect chapatti eating experience. If chapatti isn't your thing you can always opt for white rice or biryani instead.
3. Peter's Pork Noodles
https://www.instagram.com/p/BGdk3EqO7Mm/?hl=en&taken-at=215617224
Crave for something porky for lunch? Look no futher than Peter's Pork Noodles. As the name suggests, this stall does pork noodles with abundance of porky flavours. Price at RM6 for small and RM7.50 for big (with poached egg), it's the perfect place for you if you're into soupy dishes. Although many have said that the stall is overrated, we personally think it's much better than your average pork noodles and it's worth seeking out for if you're nearby. Be warned tho, the place can get crowded during lunch time.
4. Sin Kee Restaurant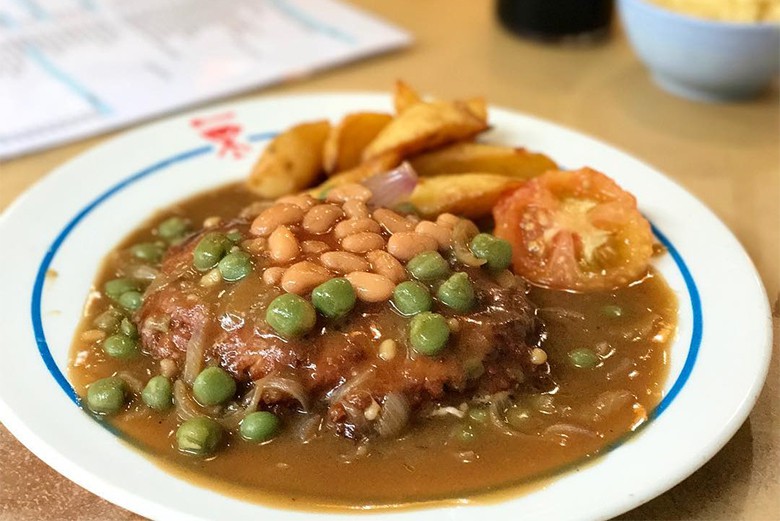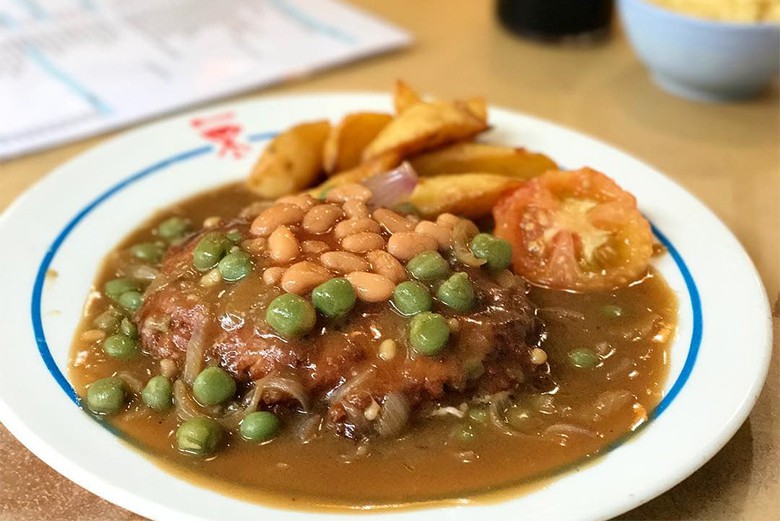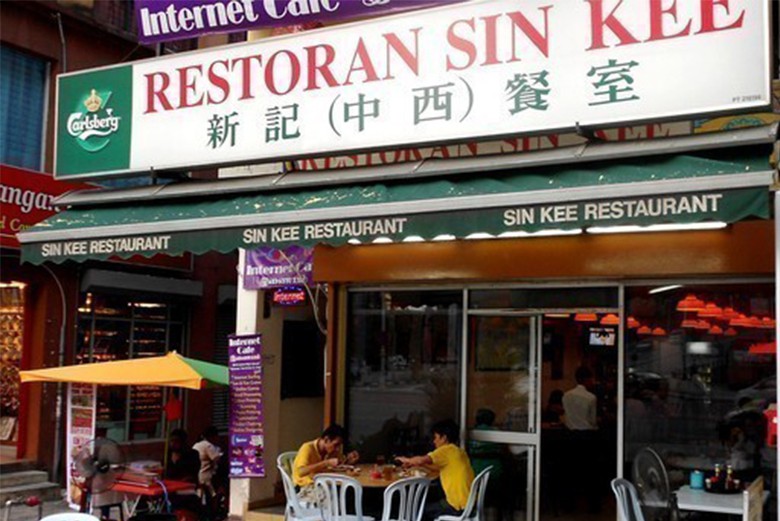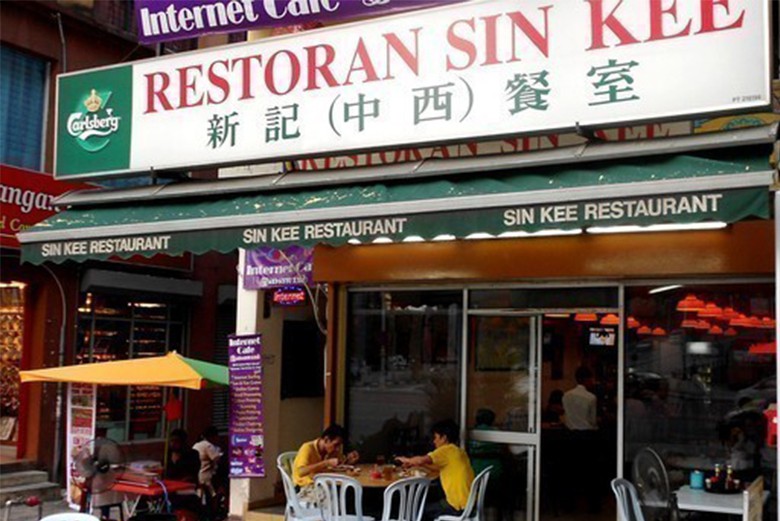 Although Sin Kee is mostly known for its steamed rice which is anything but affordable, the restaurant also offers a variety of affordable individual dishes. Rice, noodle and poultry range across RM9.50 to RM14. Chicken Chop is a MUST TRY dish for this eatery. Crowded during lunch and parking is impossible to find, but if you happen to be around the area do give it a try.
5. Plaza Sentral Food Court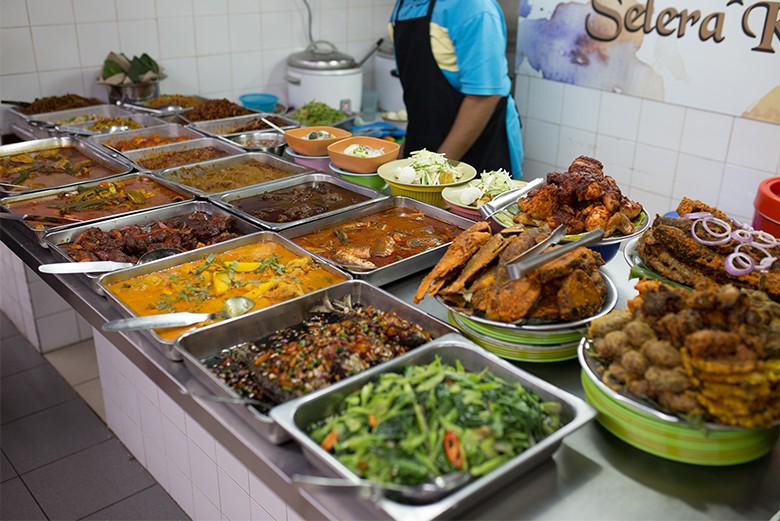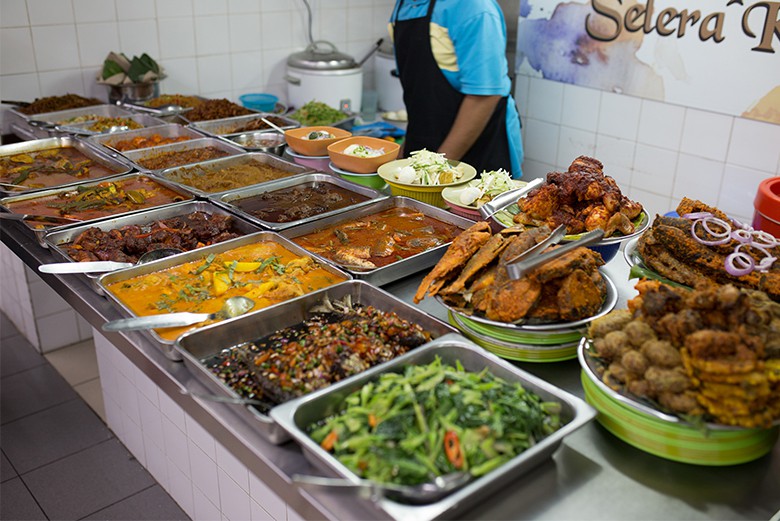 At Plaza Sentral Food Court, there's always something for everyone. Despite the unpleasant atmosphere and the recent complains of food smell, this food court offers a variety of irresistible local dishes. Choices ranges from Chicken Rice, Nasi Kukus, Rojak to Roti Canai, Nasi Kandar, Vegetarian economy rice and more. It's best to take away your food and eat else where.
6. Restoran Happy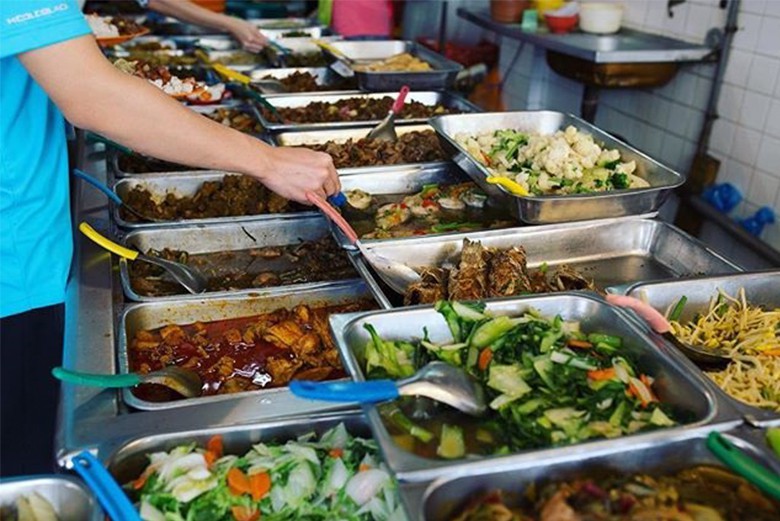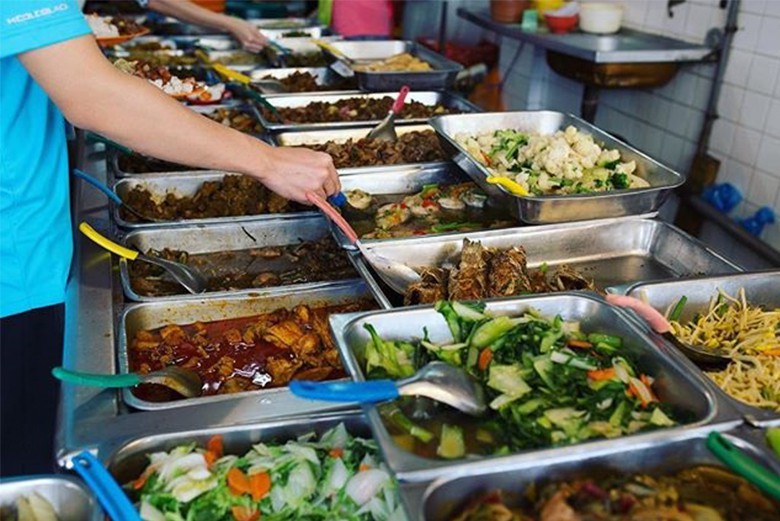 What's a good lunch without economy rice, or as the Chinese say "zhap fan". Restoran Happy's economy rice stall serves up a large variety of chinese dishes ranging from chicken, pork, beef, eggs and vegetables. There's also a chicken rice stall and vegetarian bao.
7. Sami's Corner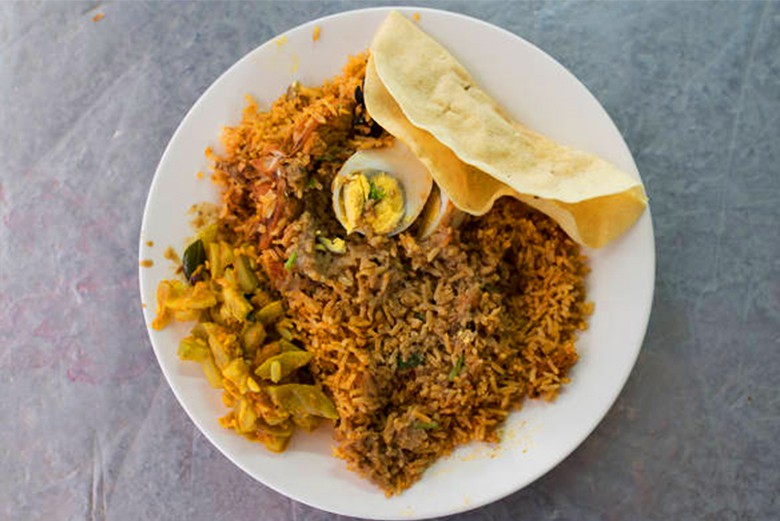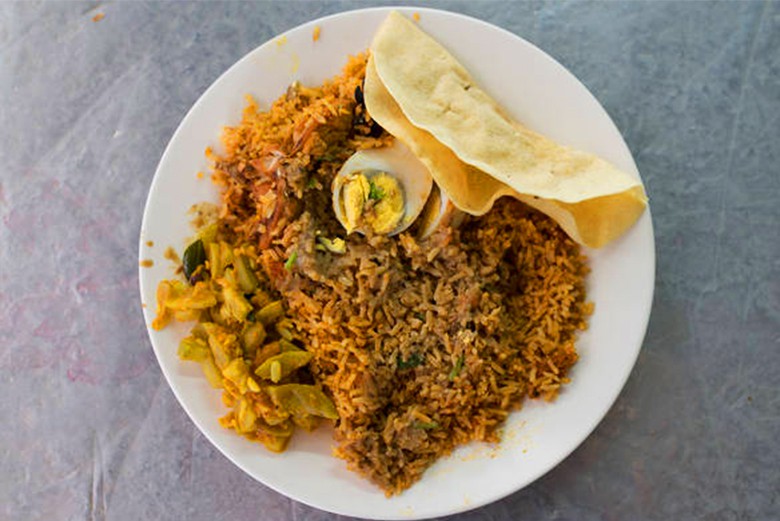 Image Credit: Bryan Ong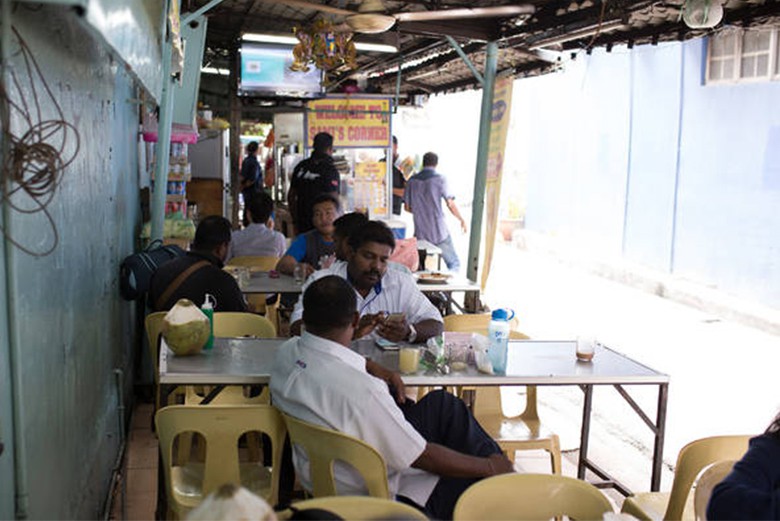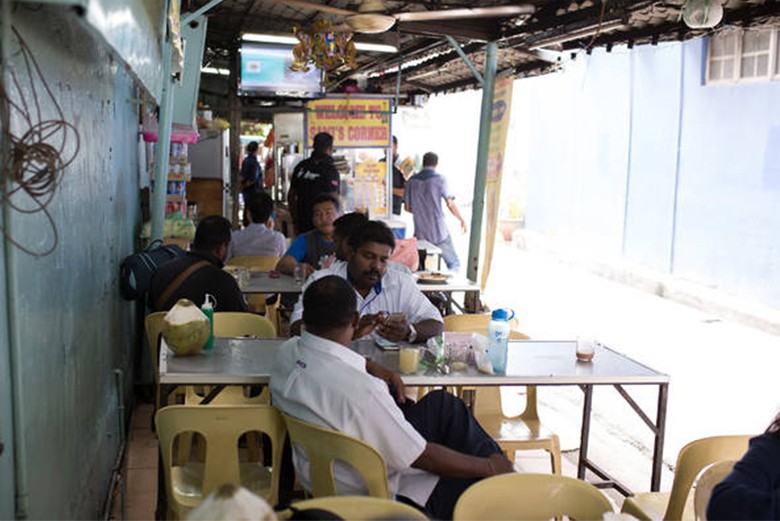 Sami's Corner is the perfect place to get your biryani fix on a work day. Tucked between a bar and a hotel, Sami's Corner serves up biryani set at an affordable price. For RM8 you'll get a large portion of chicken biryani, boiled egg and iced sirap. There are also other dishes such as Indian mixed rice, sup kambing and more.
8. Selvam's Corner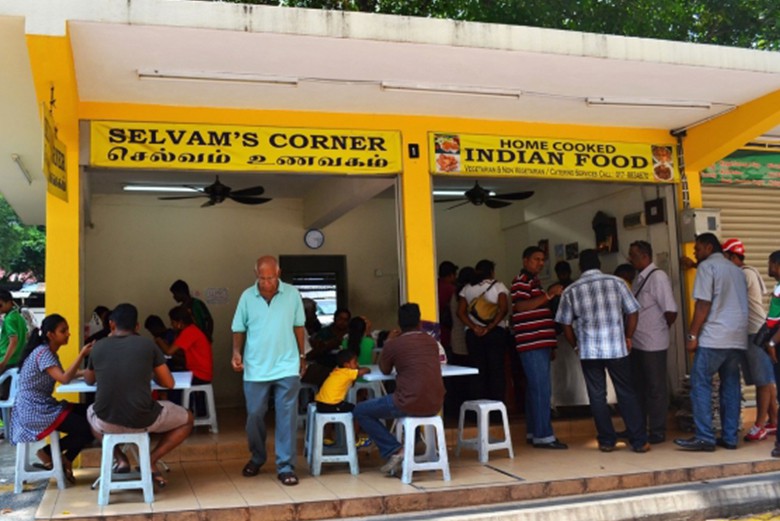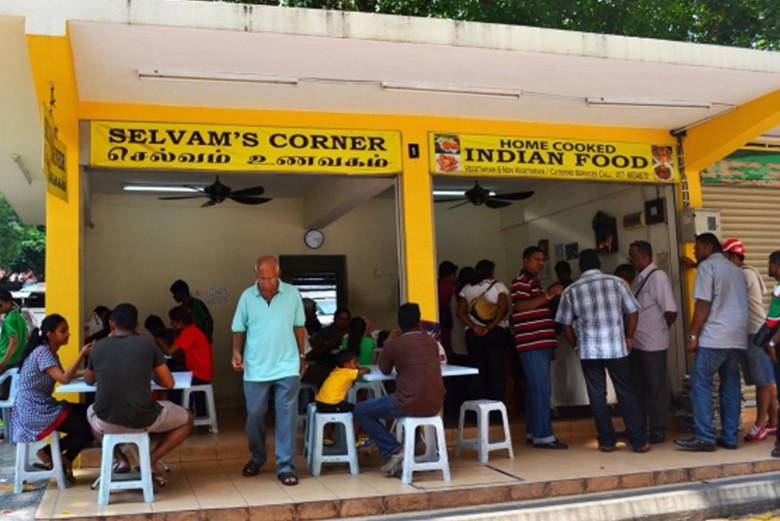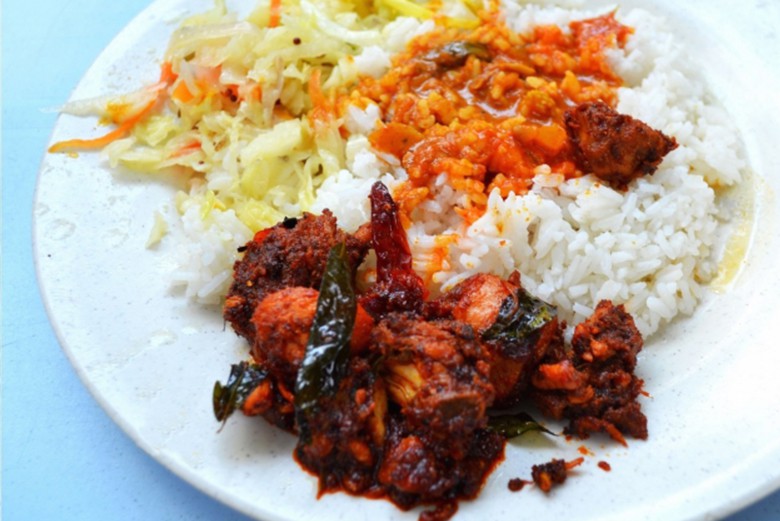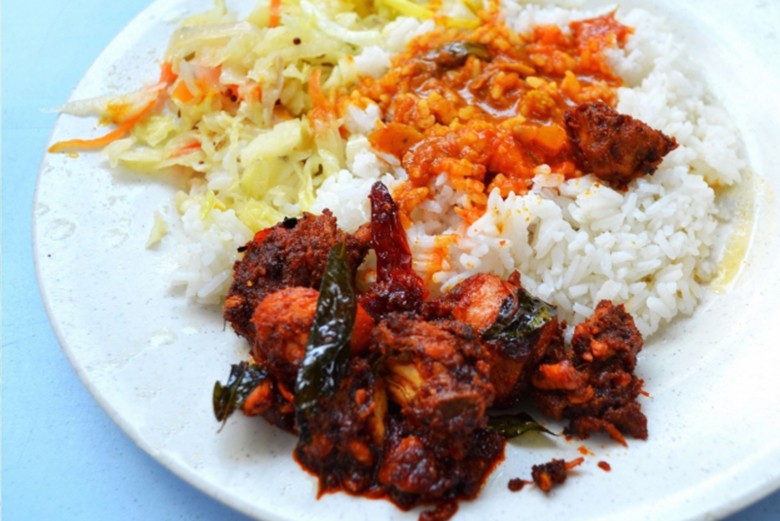 Selvam's Corner is usually packed with crowd even way past lunchtime as patrons rush for home cooked Indian food. This eatery offers over 20 variety of comfort Indian dishes such as curry fish head, dry varuval chicken, fried chicken drumstick, mutton curry and much more.