Food & Drinks
5 Best Spots To Get Your Penang Assam Laksa Fix in Petaling Jaya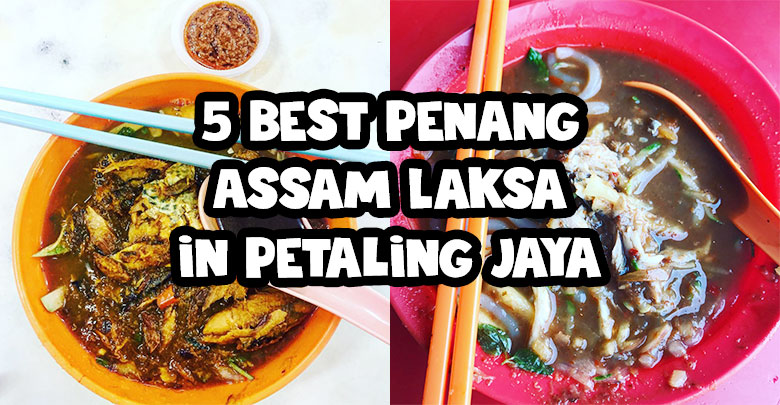 Ahhh, Asam Laksa.
Who wouldn't love a piping hot bowl of Assam Laksa on a rainy day? It's one of Penang's most beloved dishes, made with mackerel (ikan kembung) soup and tamarind which gives the dish a sour taste. Other srumptious ingredients includes flaked fish, lemongrass, galangal, chilli, onion, mint, pineapple slices and a thick sweet prawn paste. This dish is so universally beloved that CNN Travel ranked Penang Asam Lasksa 7th out of 50 most delicious foods in the world.
While Assam Laksa is available in almost every corner of the street in Penang, it can be difficult to seek out for a bowl in Petaling Jaya.
With that said, we've compiled a list of the 5 Best Spots To Get Your Penang Asam Laksa Fix in Petaling Jaya.
O&S Restaurant @ Taman Paramount (RM6)
https://www.instagram.com/p/BU3gxkgDuUj/?taken-at=515424
Operating daily from the break of dawn, O&S is like a mini Penang hawker center with some of the best Penang street foods. Their Assam Laksa however, stands out. With an abundance of ingredients such as shredded mackerel fish, sliced pineapples, onions, cucumbers and mint leaves, one should never give their Assam Laksa a miss.
Ho Li Chow @ Damansara Kim
https://www.instagram.com/p/BO3ranJD58W/?taken-at=1228937350486042
Located opposite of The Starling mall, Sue's Kitchen is a rather pleasant kopitiam – cosy, clean and well spread out. While this eatery serves up a variety of local favourites, Assam Laksa is among the MUST TRY. With no oil and fat added you don't have to feel sinful when indulging into Penang's finest dish. It taste VERY similar to what we've tasted in the streets of Penang, savoury and delicious. It's also worth mentioning that all dishes are prepared by hand and made with love.
Aik Asam Laksa @ Seapark (RM6)
https://www.instagram.com/p/7wtn4kzfrr/
Opened from 12PM to 5PM, the owners operate their business opposite Seapark Taman Paramount's market from a food truck. Many Penangites say this is their go to place whenever they crave a taste of home. While the authentic homemade fish broth is rich and tangy, toppings is lesser than expected.
Decanter Restaurant @ Section 17 (RM9)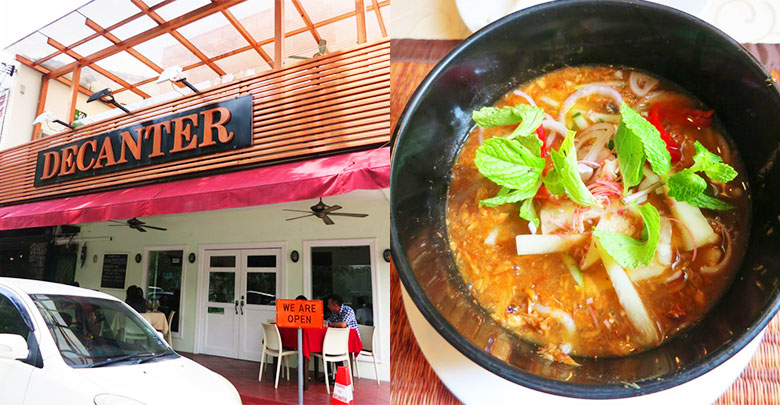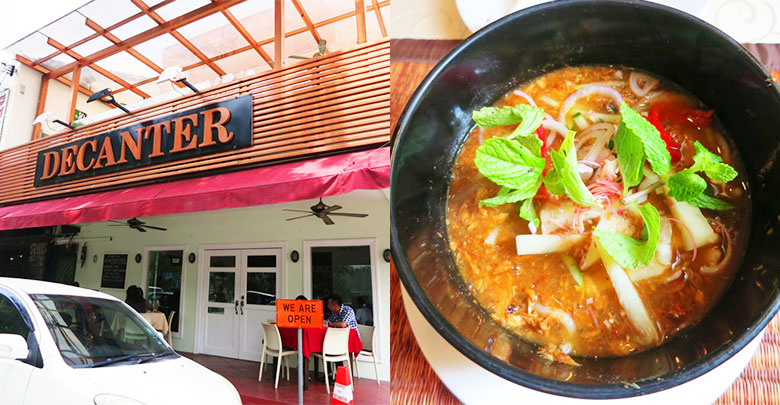 While Decanter serves Asian and European dishes, many come here just for the Assam Laksa as it's regarded as "the best in town". Served with shredded fish and a decent amount of toppings infused in a spicy and sour fish broth. While portion size is decent and price is reasonable due to the air-conditioning and calming ambience, there have been many complaints in regards to the service quality. So be prepared to wait 45 minutes for a dish that's probably never going to come.
Ah Cheng Laksa @ eCurve, Sunway Pyramid, Paradigm Mall and More
https://www.instagram.com/p/8e-dPqRwDj/?taken-at=599964042
The most popular eatery on this list, Ah Cheng Laksa has made a reputation on serving delicious Assam Laksa with numerous shopping malls. It's very rare you find anyone saying something bad about Ah Cheng Laksa because they are so good. If you're dining here, do expect thick fish broth, abundance of pineapple, cucumber, onions mint leaves and big slices of fish. Despite being a commercialise brand, Ah Cheng Laksa's Assam Laksa is one of the most authentic and delicious Assam Laksa in the Klang Valley.