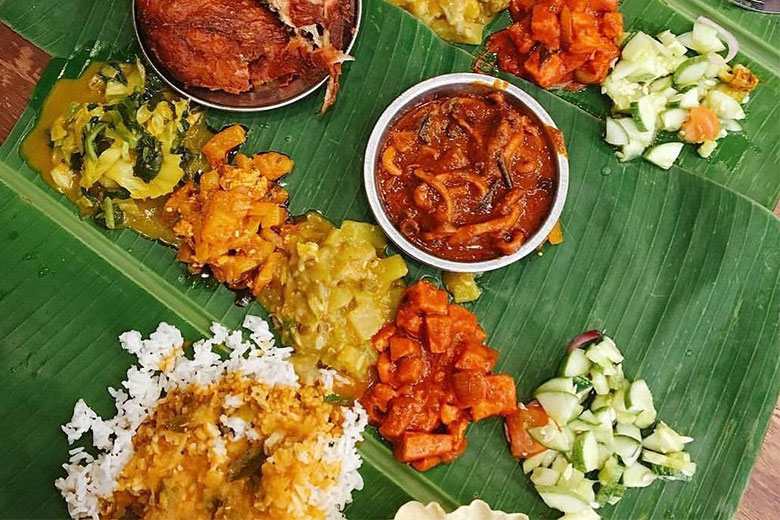 If you get food noobs to name some of the top Banana Leaf Rice eateries that they are aware of, chances are they will name restaurants like Sri Nirwana Maju or Devi's Corner. They are undeniably famous, but other Banana Leaf Rice eateries that are not in KL or PJ deserve some limelight too.
That being said, here are 5 Banana Leaf Rice in Subang Jaya you should try.
1. Raj's Banana Leaf
https://www.instagram.com/p/BRnV0epBdQd/?taken-by=vvfeevv
Situated near SS15 LRT is this spacious corner Indian restaurant. Raj's Banana Leaf SS15 opened its doors less than a year ago but the restaurant has been enjoying brisk business since as it is much frequented by the office workers and Subang folks for its banana leaf options. Albeit expensive, in all other regards the curry is flavoursome and the side vegetables are delicious.
Operating Hours: 9AM – 12AM, Daily
Address: 2, Jalan SS15/4B, SS 15, 47500, Subang Jaya
2. Moorthy's Mathai
https://www.instagram.com/p/BMieu28A5WJ/?taken-at=543730505
You would often see Moorthy's being crowded but their service quality is rather consistent. The Banana Leaf Rice Set always comes loaded with delectable dishes such as stir-fried beansprouts and masala squash. We highly recommend the thick and intensely flavoured dhal as well as their Fried Tenggiri Fish. There is also another outlet at Sunway Damansara, Petaling Jaya.
Operating Hours: 7AM–9PM
Address: 24, Jalan USJ 4/9g, Usj 4, 47600, Subang Jaya
3. INT Restaurant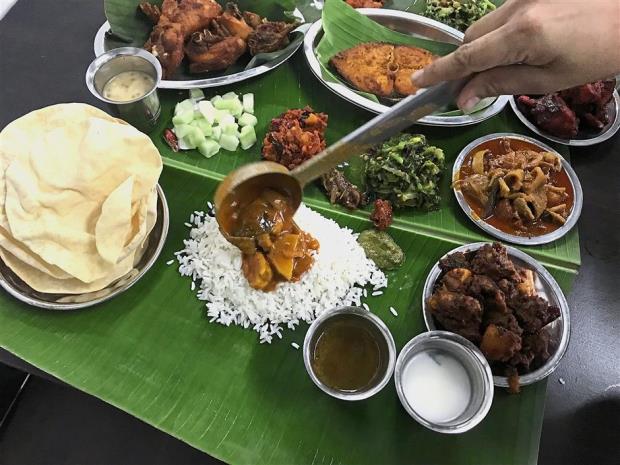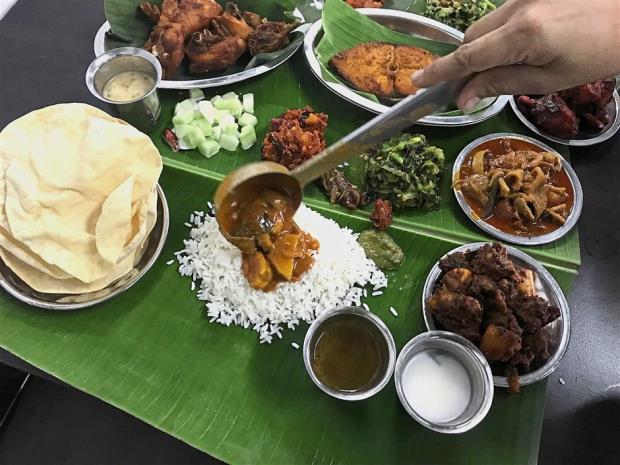 INT Restaurant is a hidden gem in the neighbourhood of SS13 situated beside 3K Sports Complex. They are a South Indian restaurants serving no-frills Indian dishes and massive spread of vegetables and meats. A standard rice set cost RM8 which is slightly pricier, but the taste certainly justify the price charge. The specialties here include Indian lamb shank priced and kodal curry.
Operating Hours: 7AM–9PM, Daily
Address: 1, 2 Block B Jalan SS13/E Subang Jaya
4. Richfield Curry House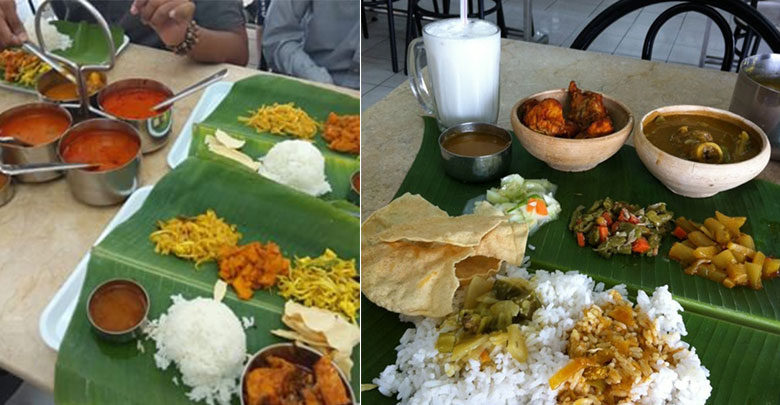 Richfield Curry House is situated in a secluded area of USJ1 with lesser crowd. Nonetheless this hidden gem has established a positive reputation among the Subangites for its affordable price and the variety of vegetables. Their mango chutney and mutton bone dhall are not to be missed when you're here.
Operating Hours: 7AM – 8PM, Daily
Address: 2, Jalan USJ 1/1B, 47610 Subang Jaya
5. Restoran Abirami
https://www.instagram.com/p/BaDipMMnf0d/?hl=en&taken-at=1479574399031878
Another famous spot for Banana Leaf Rice in the neighbourhood of SS15, Abirami is a decent place for regular Southern Indian cuisine. Their Banana Leaf Rice comes with good choices of various vegetable stews, free flow of curries and pickles. The rice set costs RM6 as of today, which is quite reasonably considering the location.
Operating Hours: 8AM – 10PM, Daily
Address: C1, Jalan SS15/4D, 47500 Subang Jaya