Things To Do
20 Shopping Mall Chains You Didn't Know That Are Available On Shopee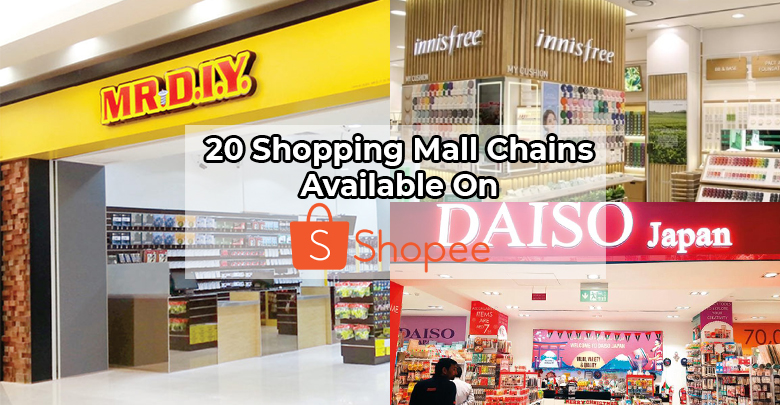 With cases increasing to all time high and Malaysia being one of the top 15 covid-19 new cases worldwide, it's understandable that some of us are afraid to step out from home, especially when we're living with vulnerable people like older parents and children.
Lucky for us, we're living in the era of online shopping, where literally anything can be shipped to our door step. Here's a list of 20 Shopping Mall Chains Are Available At Shopee, ranging from "RM2 shops", pharmacies, Japanese Convenience Stores and many more, save this list so you can shop online.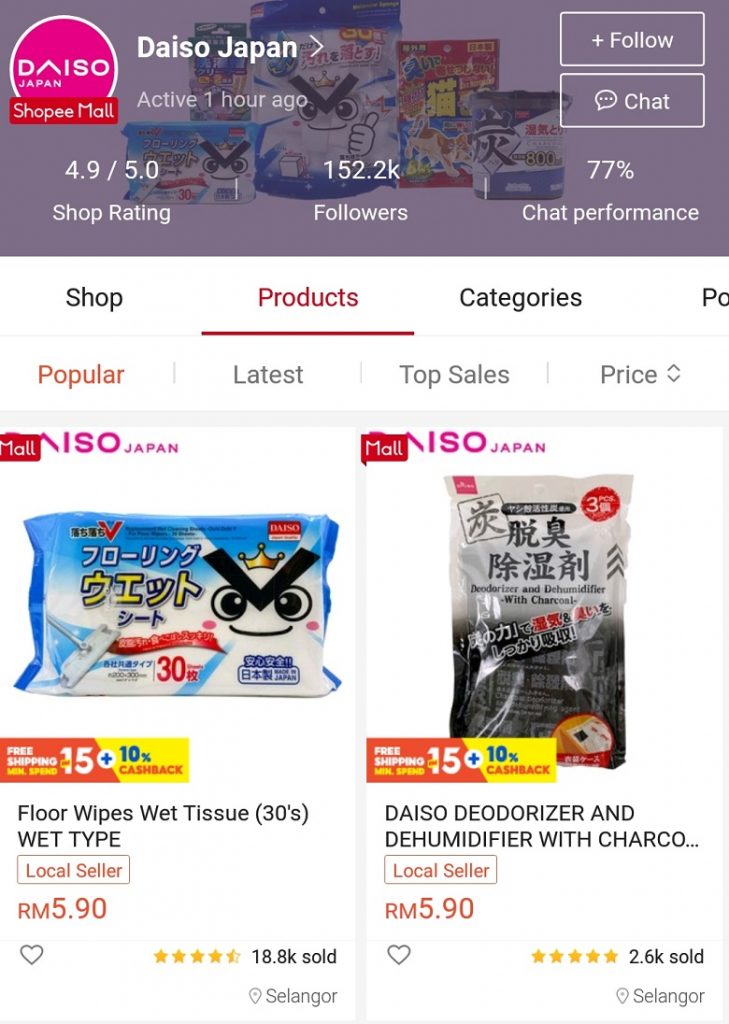 Anything from gardening tools to cutleries to shoe rack, Daiso has almost everything you can think of. All for the price of RM5.90. Not only cheap but also great value for money.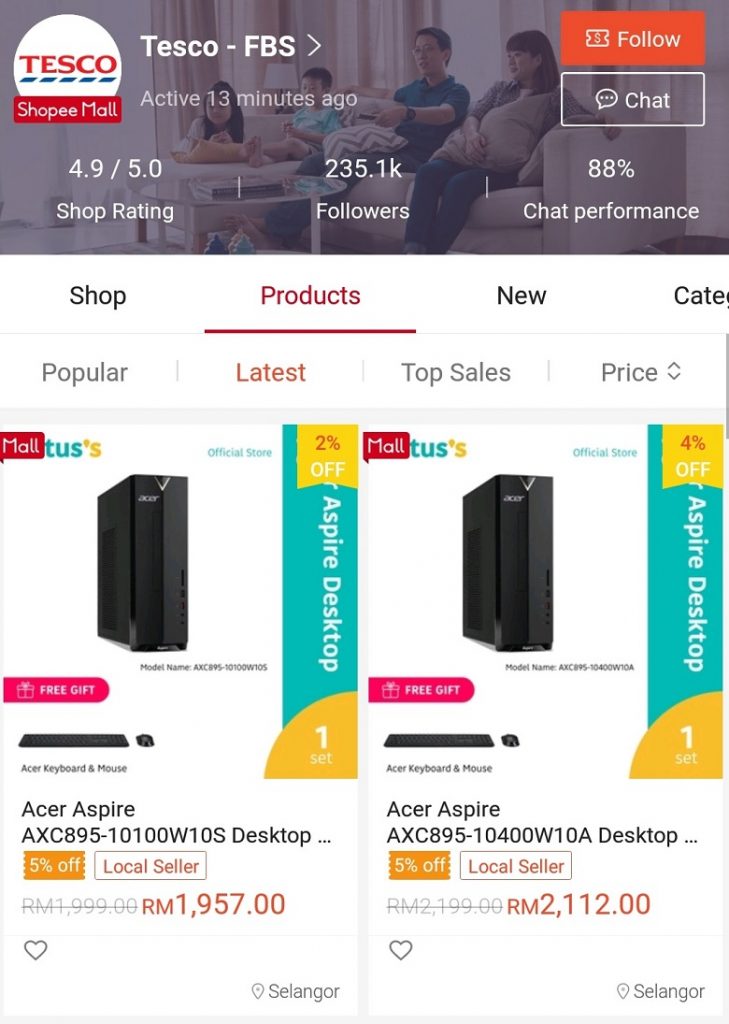 Another spot that carries an array of grocery choices is nonetheless at Tesco. With plentiful of options ranging from home and living products, milk powders, diapers, even mobile phones and laptops are in their platform.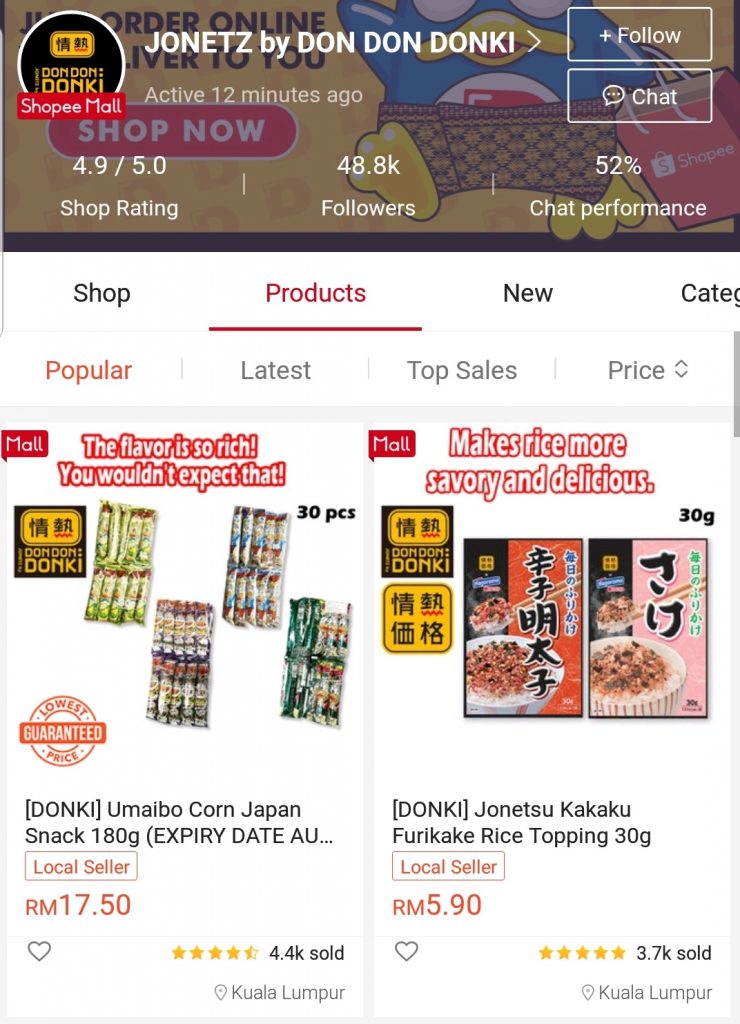 If you didn't already know, Don Don Donki is a popular discount chain store originating from Japan. Some of the things to check out for are Ichiran Ramen, Jonetsu Kakaku Miso Soup and Umaibo Corn Japan Snack.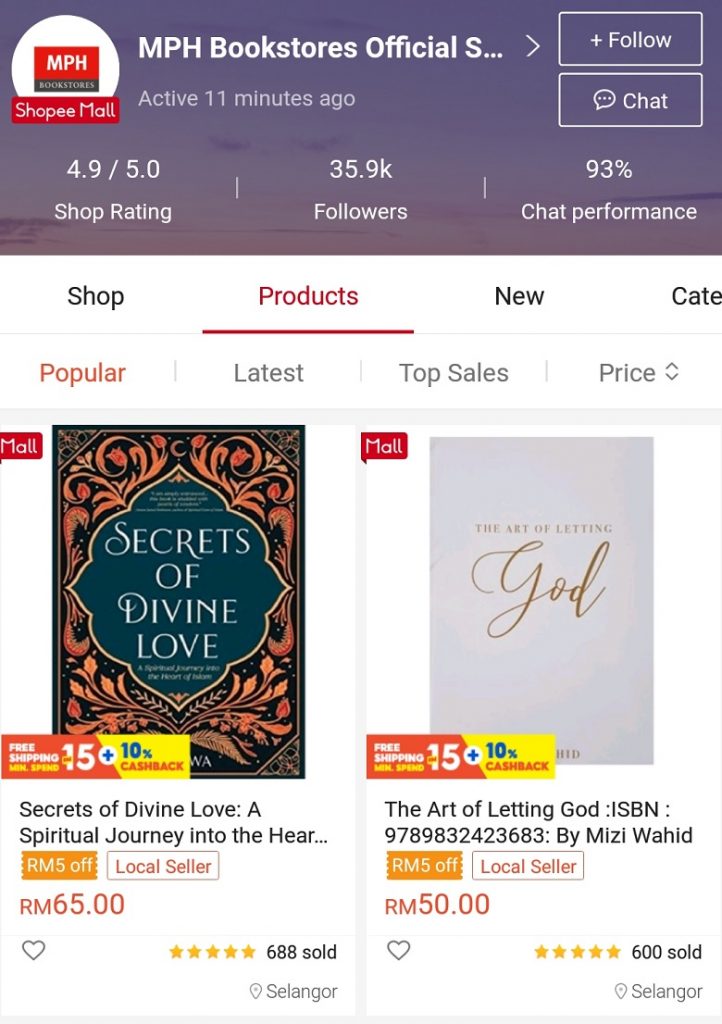 One of the leading book store in Malaysia, over here in MPH Shopee you can find over 4000 books, ranging from non fiction to fiction, as well as Malay books.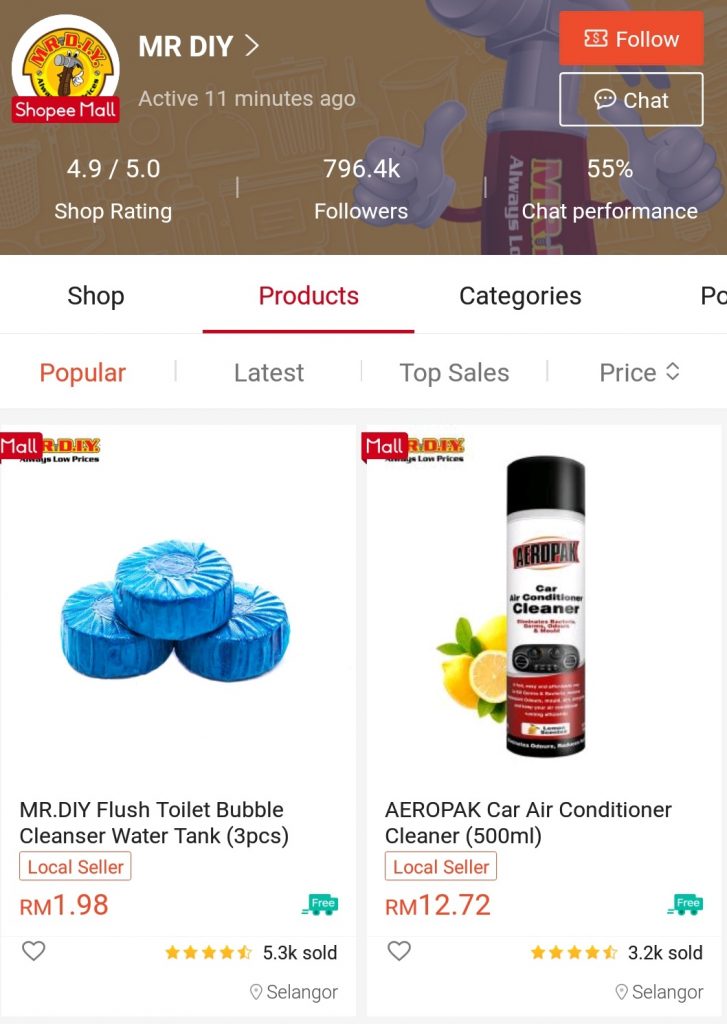 One of the largest, if not, the LARGEST home improvement retailer in the country. Mr DIY has been around for 16 years. Mr DIY sells 10,500 items on Shopee. Aside from the regular household items, they also sell electrical items such as rice cooker, driller, vacumm, and electric kettle.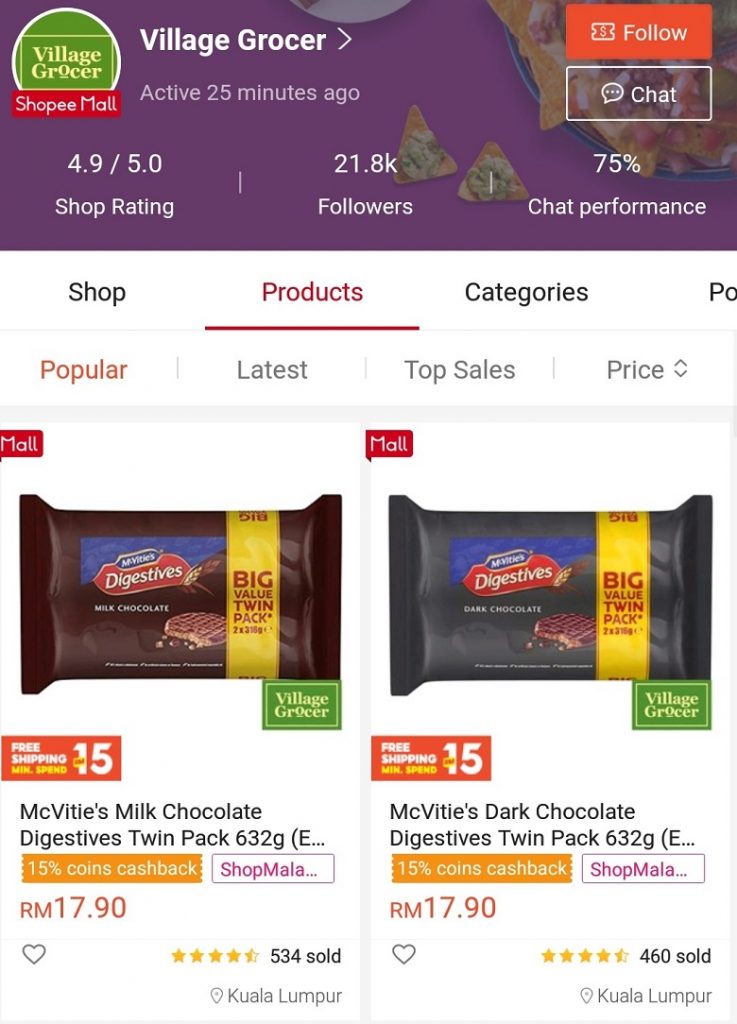 Village Grocer covers basic kitchen necessities like spices, sauces like mayonnaise and salsa dip, even frozen goods like green peas and edamame are available. It's also worth mentioning that they offer free shipping without any minimum spending.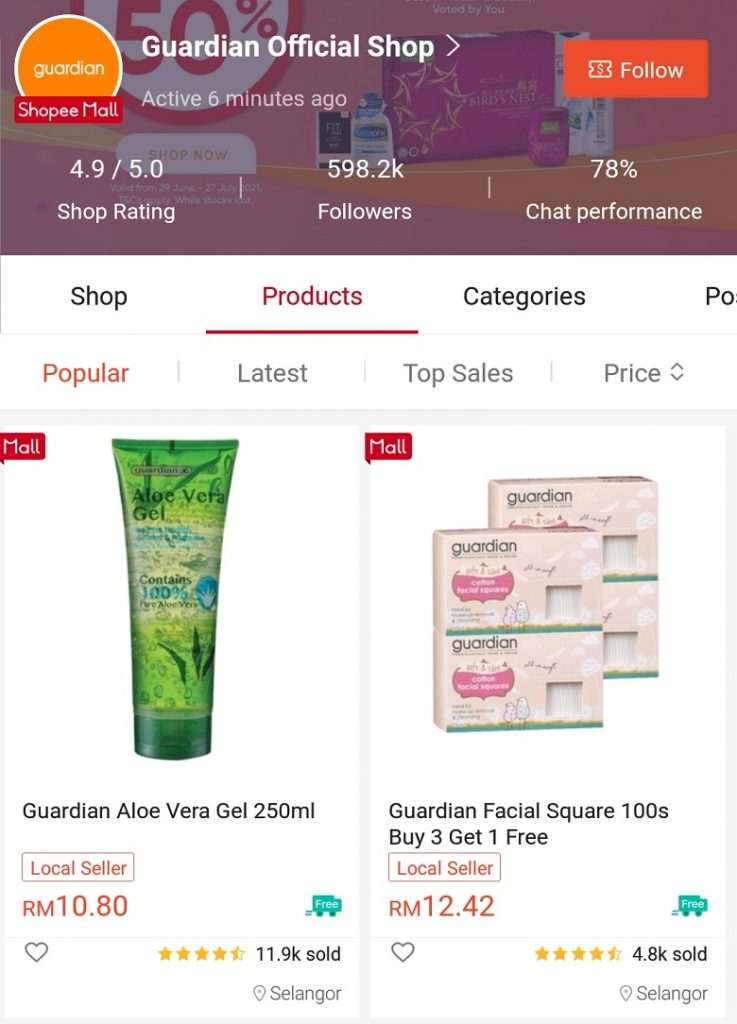 A brand that literally needs no introduction, because if you live in Malaysia you know about Guardian.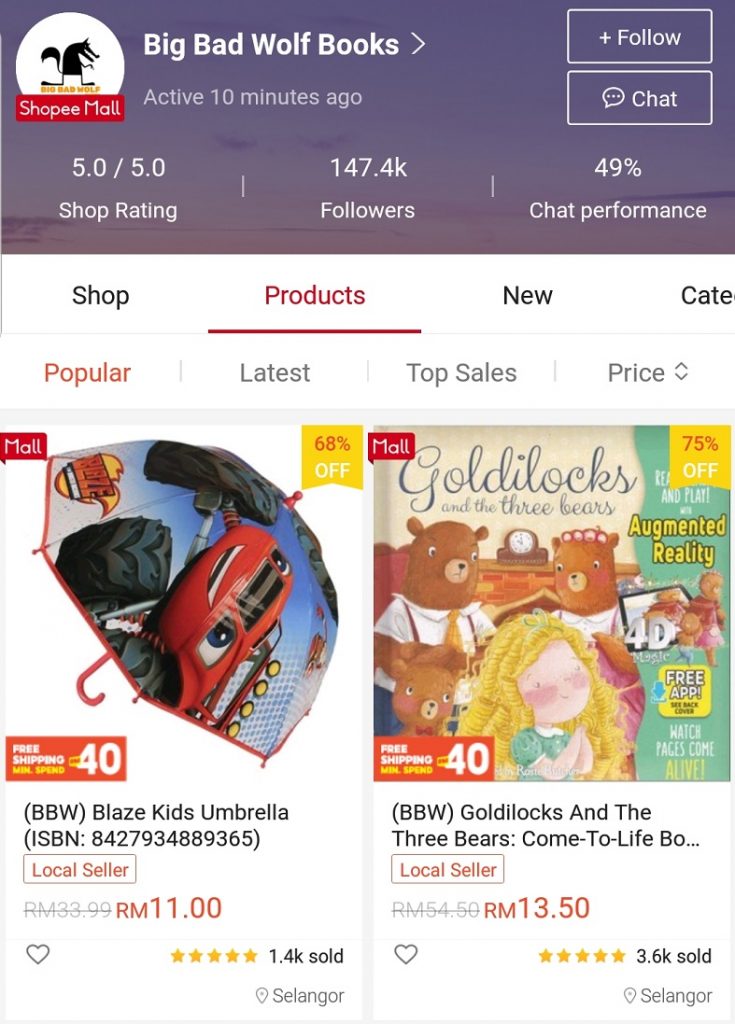 A heaven for all book worms! Prior to the pandemic days, they are known for their affordable book sales. Now they are taking their sale to Shopee. Go check out the books on their Shopee page.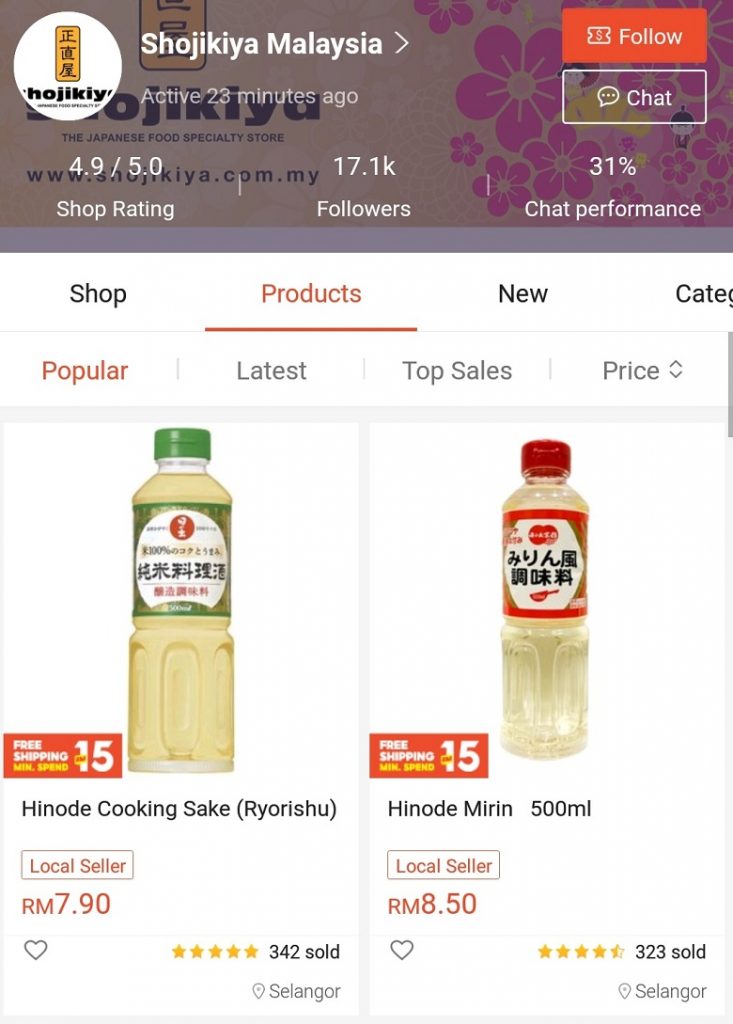 Before Don Don Donki landed in Malaysia we have Shojikiya to source for our Japanese food ingredients. Here in Shojikiya, you can discover and buy a extensive of Japan-made goods and treats with just a few clicks and they'll courier to your doorstep.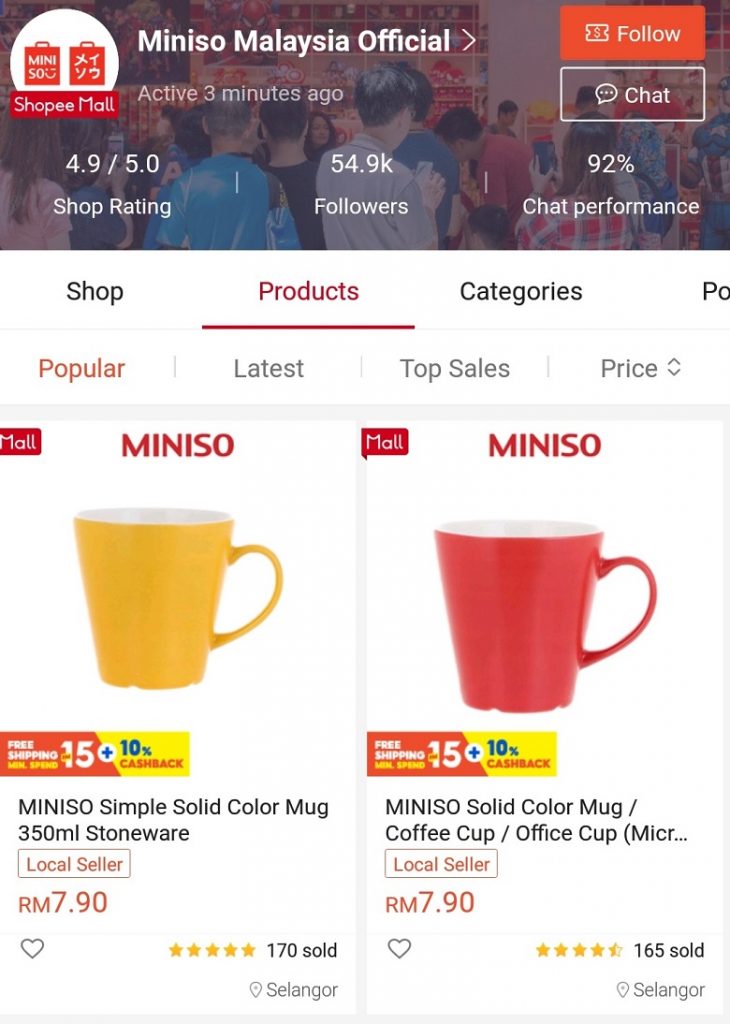 Founded in Guangzhou, China in 2013, Miniso is a Japanese-inspired lifestyle product retailer and you can often find this shop in shopping malls. They sell over 700 products on Shopee, including items that they collaborated with big brands like We Bare Bears and Marvel.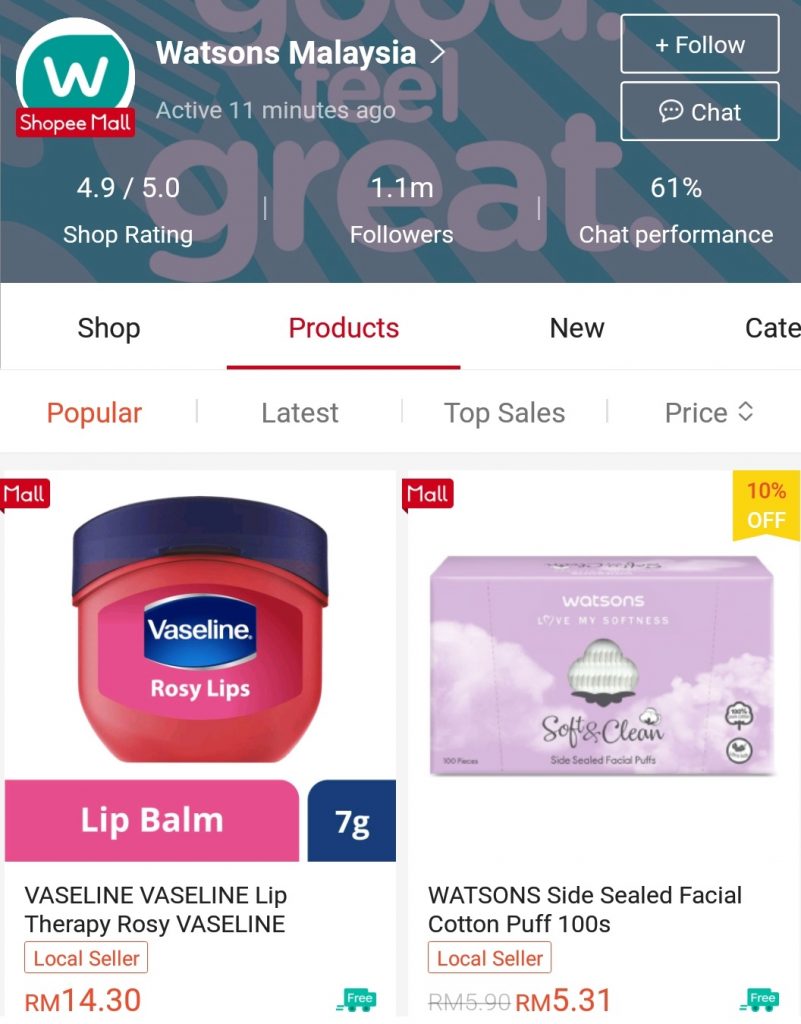 If you run out of toiletries and skincare product, Watson is available on Shopee. Everything you can find at the physical store is available online. Their own Watsons Brand products are also available on Shopee.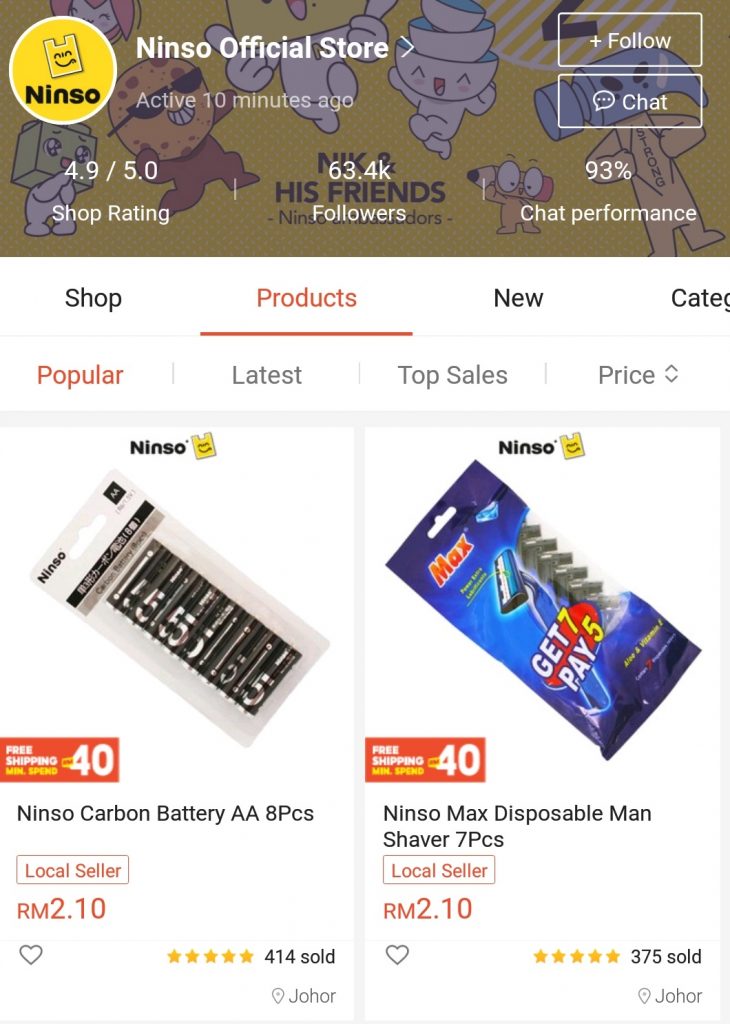 Although Ninso is a weeny smaller than other stores (over 1,200 items) on our list, Ninso still packs quite a lot of essential items. Listing on Shopee show that they even sell artificial plants for house decoration, ankle socks, laundry bags, baby shower caps, and floor mats.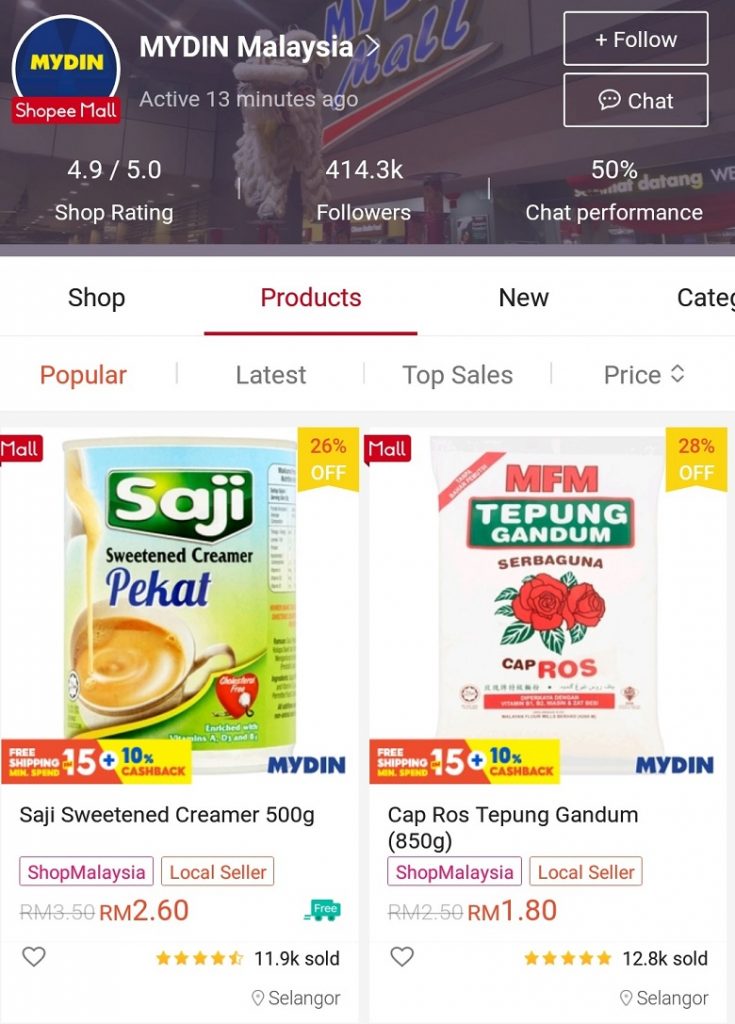 Another household brand to shop with great value. MYDIN covers an extensive of food, cooking essentials, medical supplies (think Tiger Balm, Eno, face mask) and even man and women Muslim wear.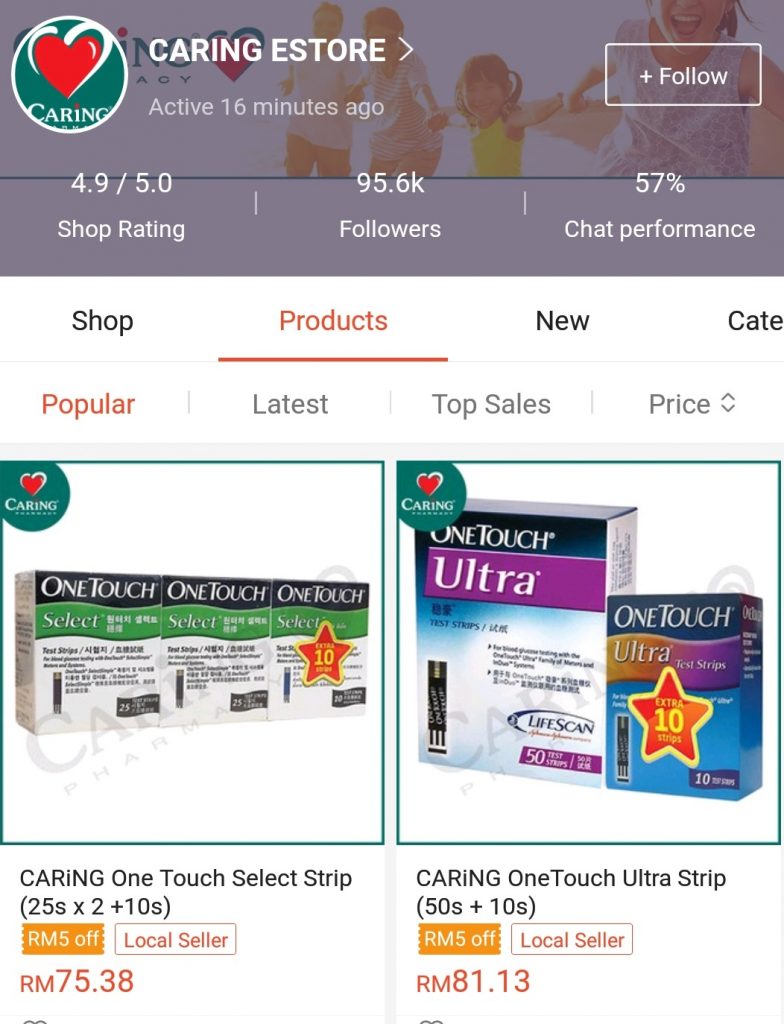 You can find many medicinal skin care products that are not usually available at other health care and beauty care chain store. On Caring's Shopee page, you can find items ranging from medical supplies, supplements, health food and protein drinks.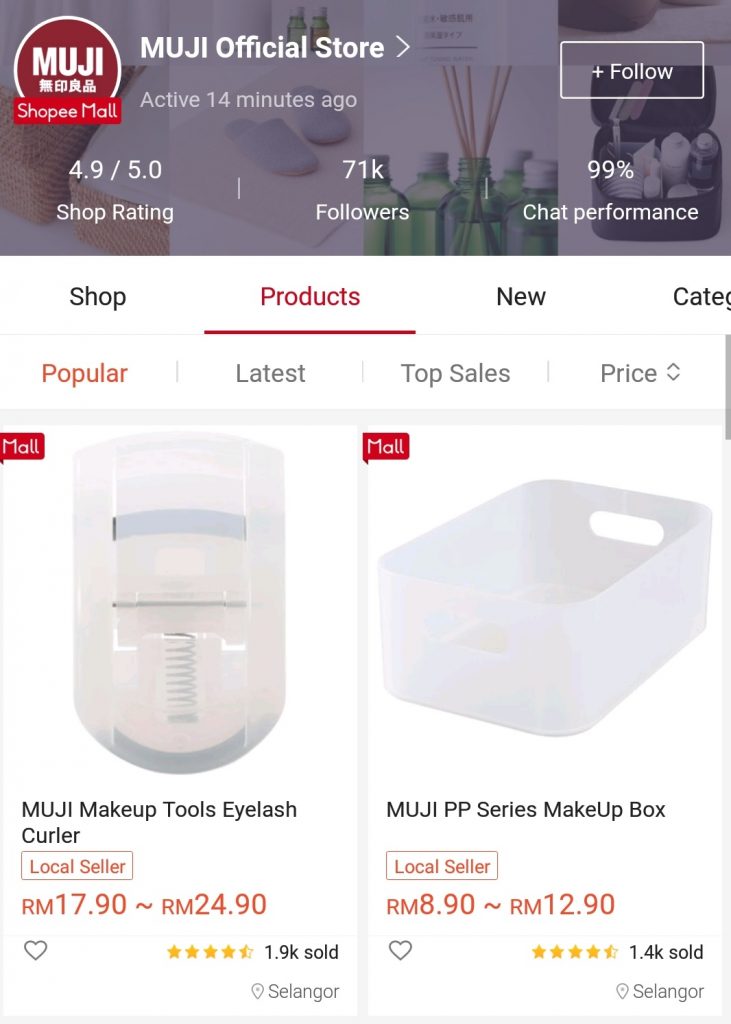 Japanese lifestyle chain Muji is best known for its clean, functional designs and drool-worthy stationery , and you'll find all that and more at its global flagship store in Ginza.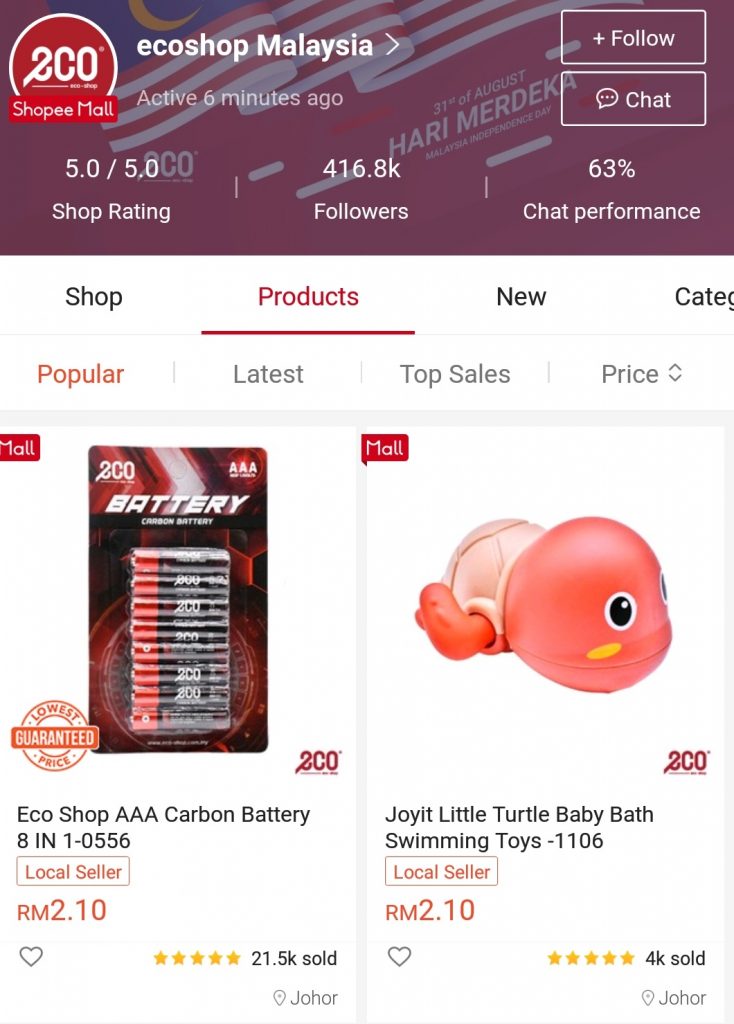 More commonly known as "the RM2.10 shop in everyone's neighborhood", ecoshop covers almost everything you need under your home, from face mask, hand sanitizer, down to pet food. They are the RM2 shop to go for if you're looking to buy cleaning products.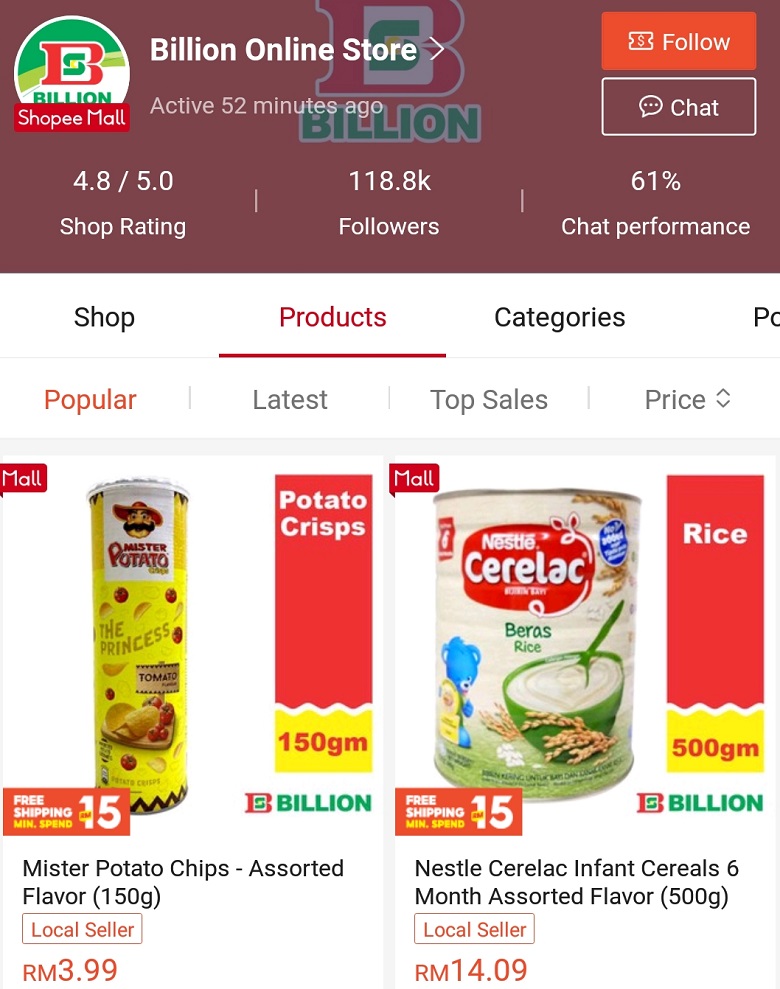 Similar to MYDIN, Billion sells a wide range of household goods in terms of food and toiletries. Those who are spending more time at home who plan to pick up rope skipping or badminton, sports & outdoor equipment are available as well.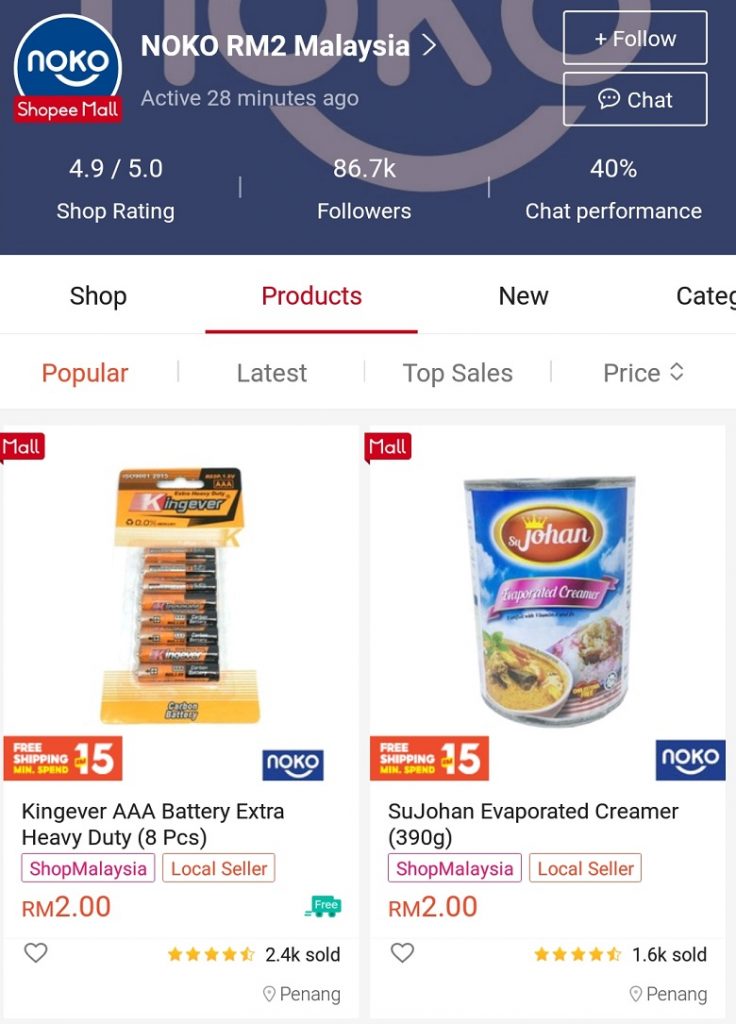 NOKO sell extensive of household items for cooking, baking, gardening and many more. They even have a category called Big Brands For Less where you can purchase branded items such Dove and Colgate in smaller quantities at RM2 only. If you're looking for party decorations and cute stationery at affordable price points, this is definitely the place to shop.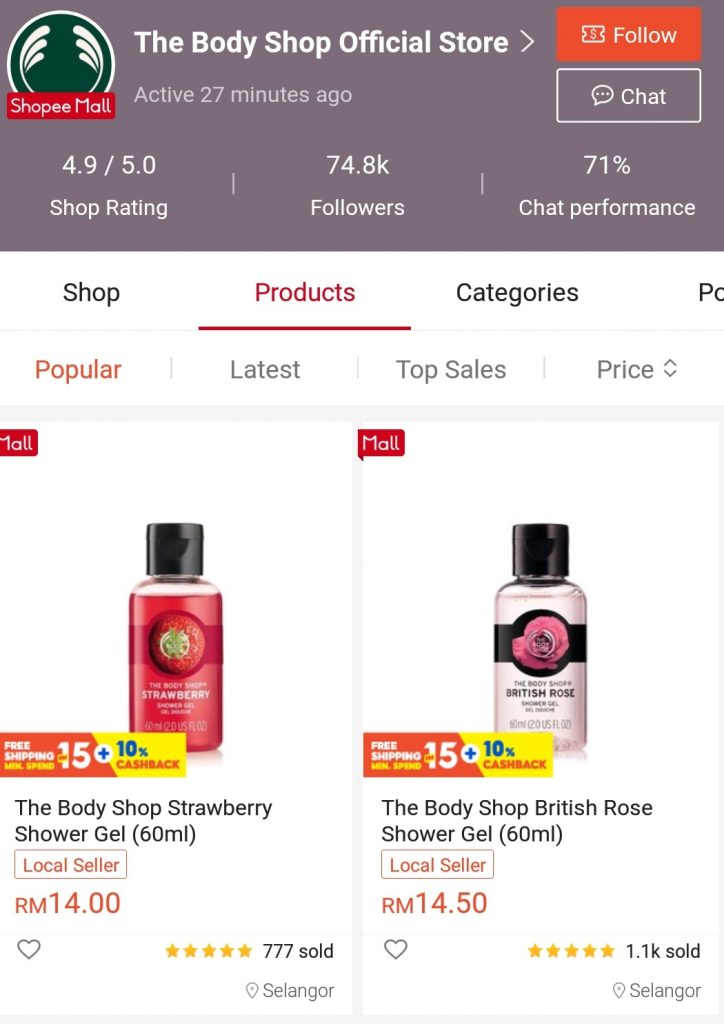 The Body Shop has always put an emphasis on its natural ingredients, ethical origins, and refusal to test its products on animals. Their top selling product is their Ginger Scalp care shampoo which helps in reducing dandruff.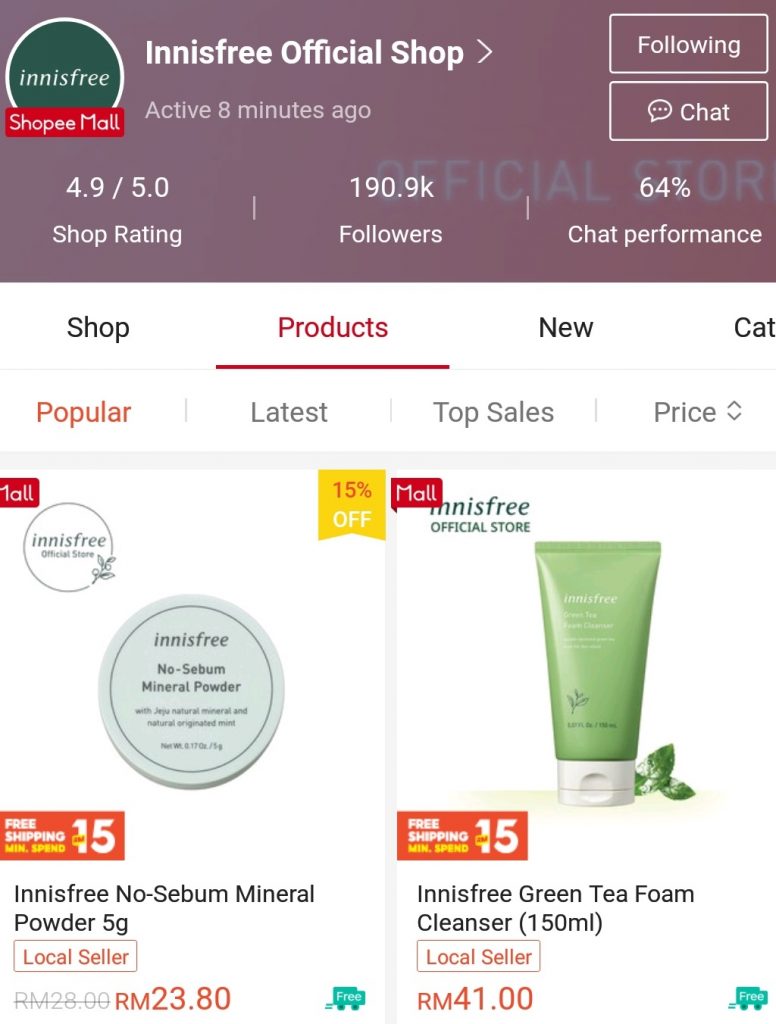 Worry no more if there's no Innisfree stores in your area, because you can easily get their products on Innisfree's Shopee page.
Also Check Out: 12 Scary YouTube Channels For Scary Stories, Ghosts, & Mysterious Videos All Horror Fans Should Subscribe
–
Join our Private Facebook Group and share your passion for food and places around the Klang Valley with our community! We regularly post about hidden gems, places to explore, attractive promos and new food to try!
Click on the picture below and join our Facebook Group today.