Food & Drinks
16 Late Night Supper Spots In Petaling Jaya Perfect for Night Owls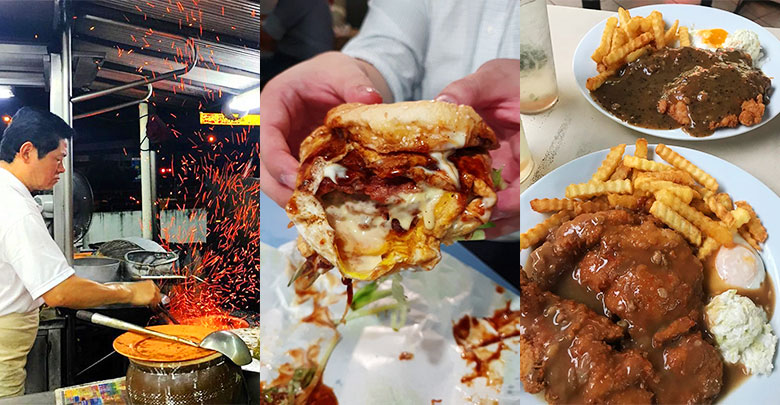 Imagine you're hungry in the middle of the night, what would be the first thing you do? Go to McDonald's? Too many times. Instant noodle? Too unhealthy. Well the best part of living in the Klang Valley is, there's always endless of food choices from day to night.
There's no shortage of supper spot in Petaling Jaya, but not all are really worth putting on the calories for. In this list of ultimate late midnight supper spots, we're going to introduce you 16 Late Night Supper Spots In Petaling Jaya that's Perfect for Night Owls
1. Ahwa Hokkien Mee (Non Halal)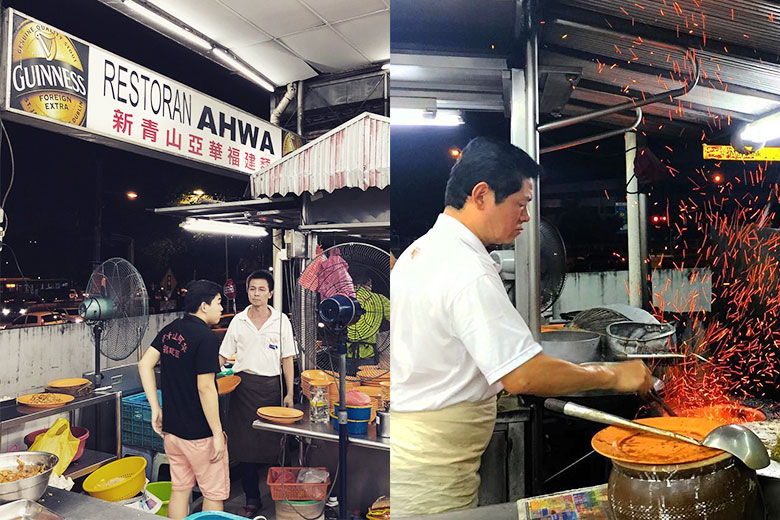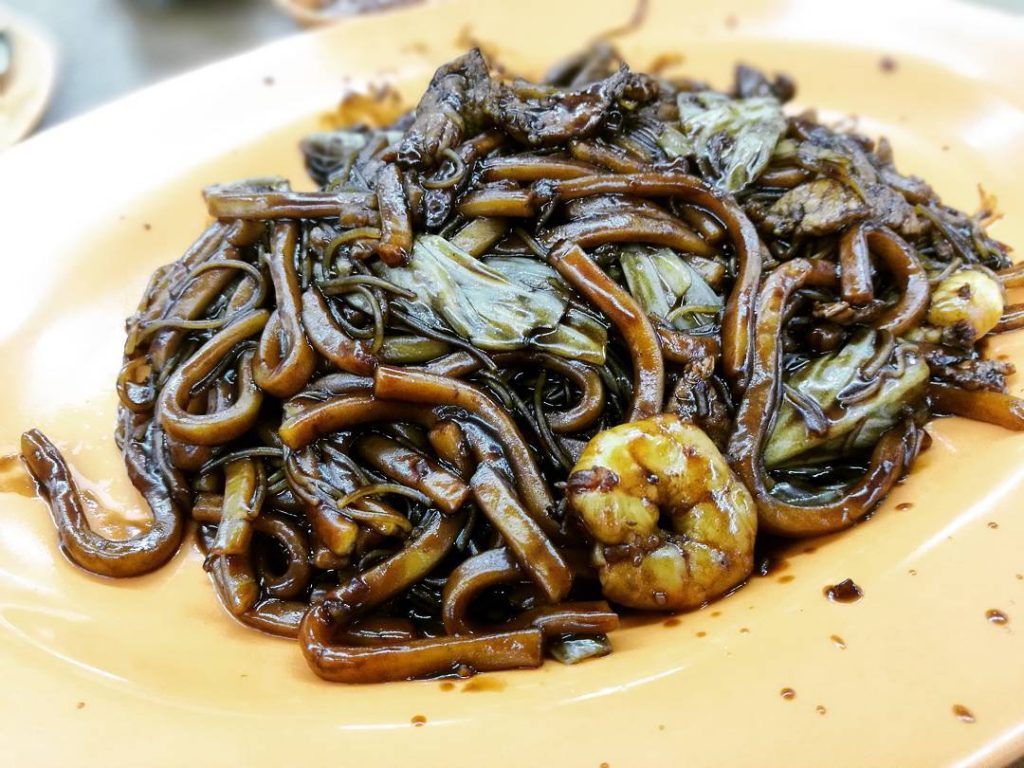 The hokkien mee served at this eatery has got to be one of the best joints that is available in PJ. If you are the person who craves odd dinner meals during supper then this is the place for you. The noodles are known to be cooked using charcoal and don't be surprised if you witness every table having at least one plate of the dish.
Hours: 6pm-2am, daily
Address: 66, Jalan 14/48, Seksyen 14, 46100 Petaling Jaya, Selangor
2. Brader John Burger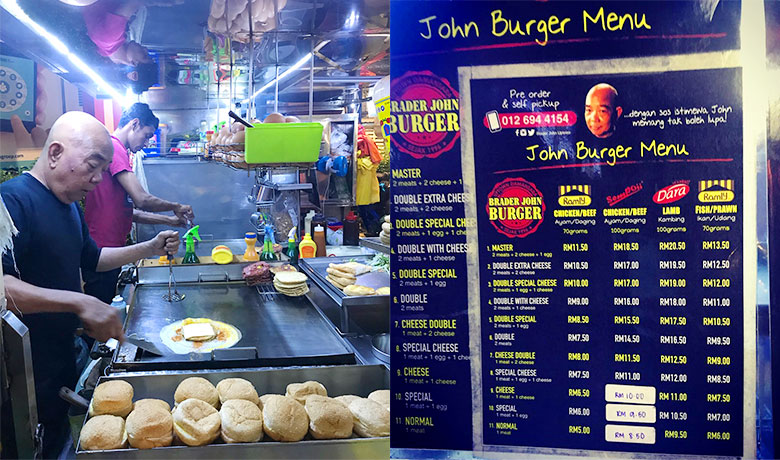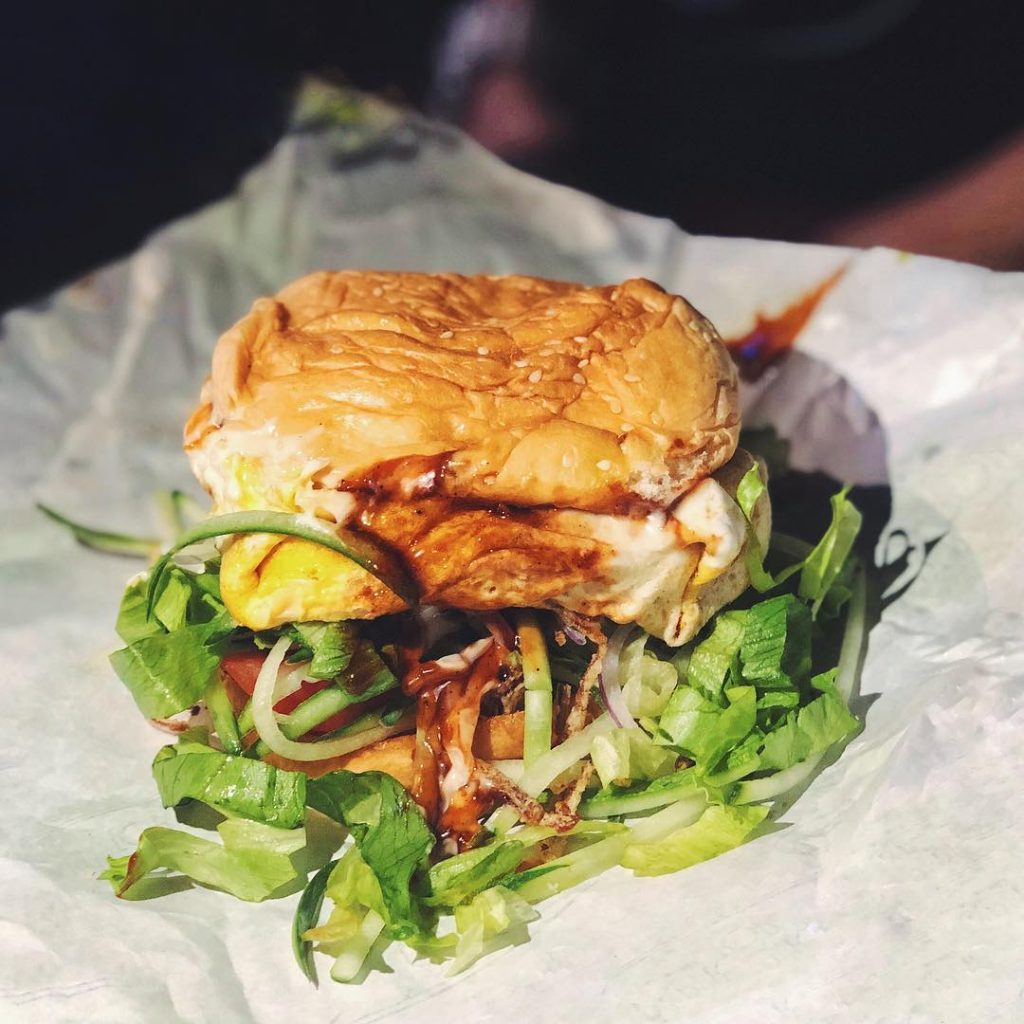 There is no doubt in the world that a Ramly burger is the best go-to supper dish for us Malaysians and Brader John is one of the popular spots in town. Brader John is also said to serve the best Ramly Burger in the Klang Valley and after trying it we couldn't disagree. With a pretty huge menu, be sure to get messy because his burgers are drenched in his own special sauce and toppings which definitely leave you satisfied.
Hours: 10pm-4am, closed on Sundays
Address: Jalan SS 21/58, Damansara Utama, 47400, Petaling Jaya, Selangor,
3. Nasi Lemak Bumbung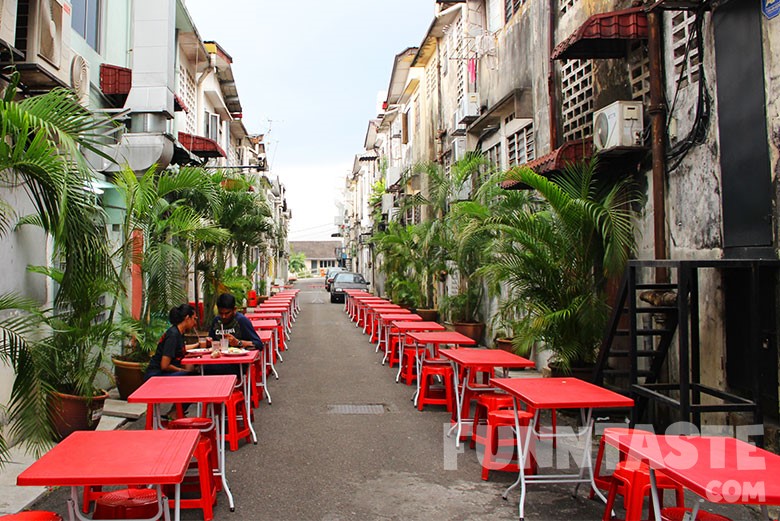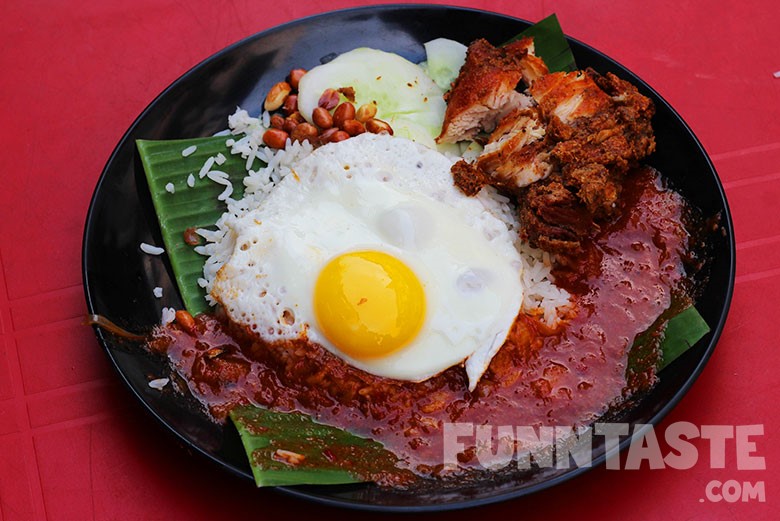 PJ-ians are no strangers to Nasi Lemak Bumbung in Seapark, a famous nasi lemak eatery which has been operating in SS21 for more than 20 years. Their ayam goreng berempah is absolutely delicious and filled with spices that you would want to order another extra. The sambal is made perfectly with the right level of spiciness with a hint of sweetness to it.
Hours: 5.30pm-4am (Monday-Thursday), 5pm-4am (Saturday), 5.30pm-12am (Sunday), closed on Fridays
Address: Jalan 21/11b, Sea Park, 46300 Petaling Jaya, Selangor
4. Stars Picker Audio (Vegetarian)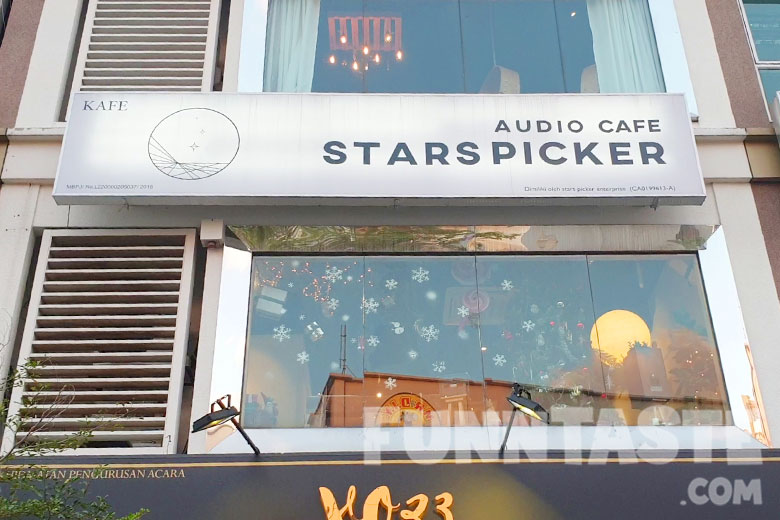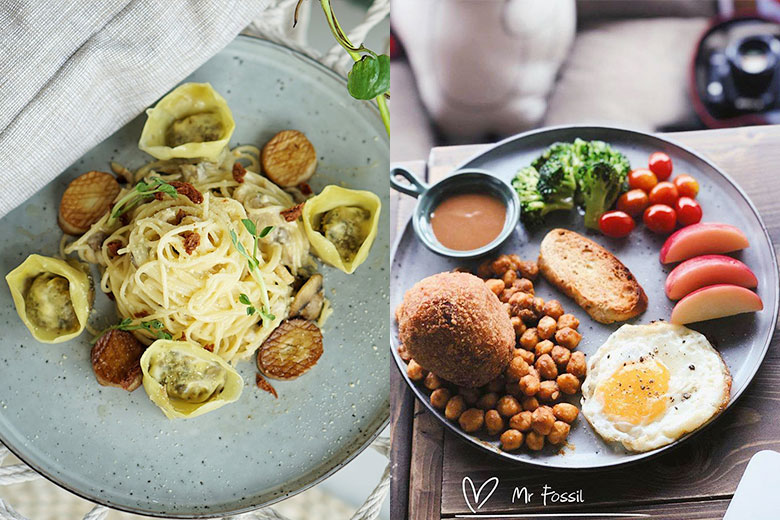 Most of us would put our headphones to listen to our favourite songs and directing a music video in your head, at the same time. After all music is an all time therapy for everyone. This headphone concept cafe allow you to use theirs when you're dining in. This place is perfect for those who like to spend some good quality time alone and test out some of the headphone products that are up for sale.
Hours: 12pm-11pm (Sunday-Thursday), 12pm-12am (Friday-Saturday). closed on Wednesdays
Address: 37-2, Jalan PJU 5/20e, Kota Damansara, 47810 Petaling Jaya, Selangor
5. GangNam Oppa BBQ (Non Halal)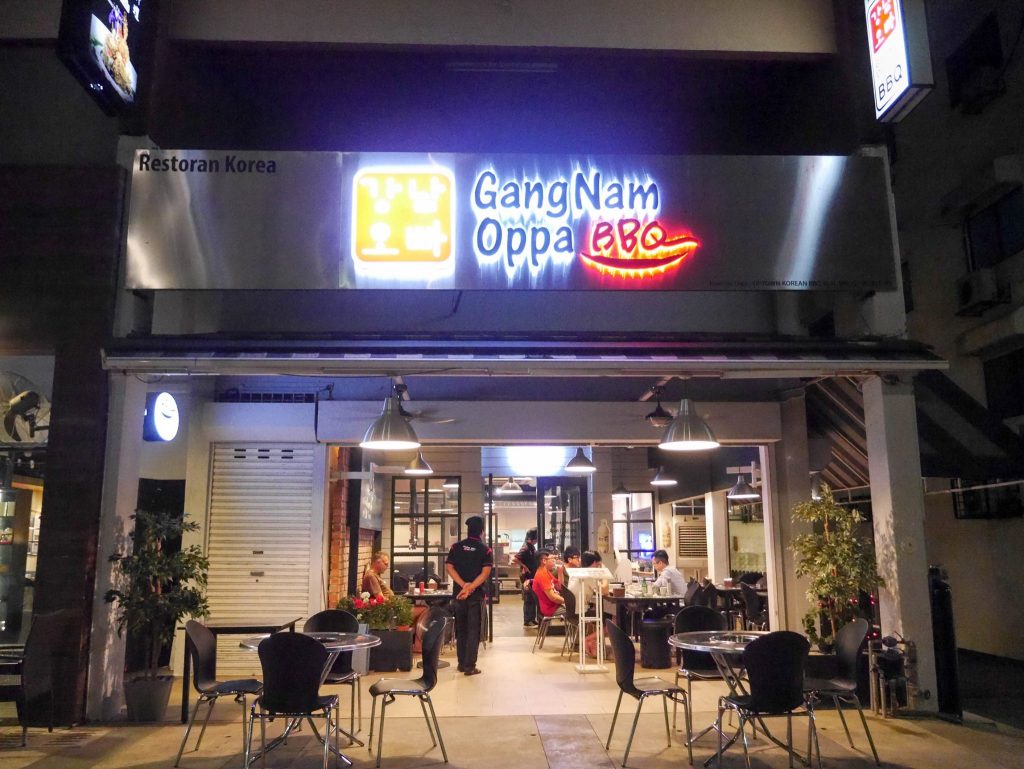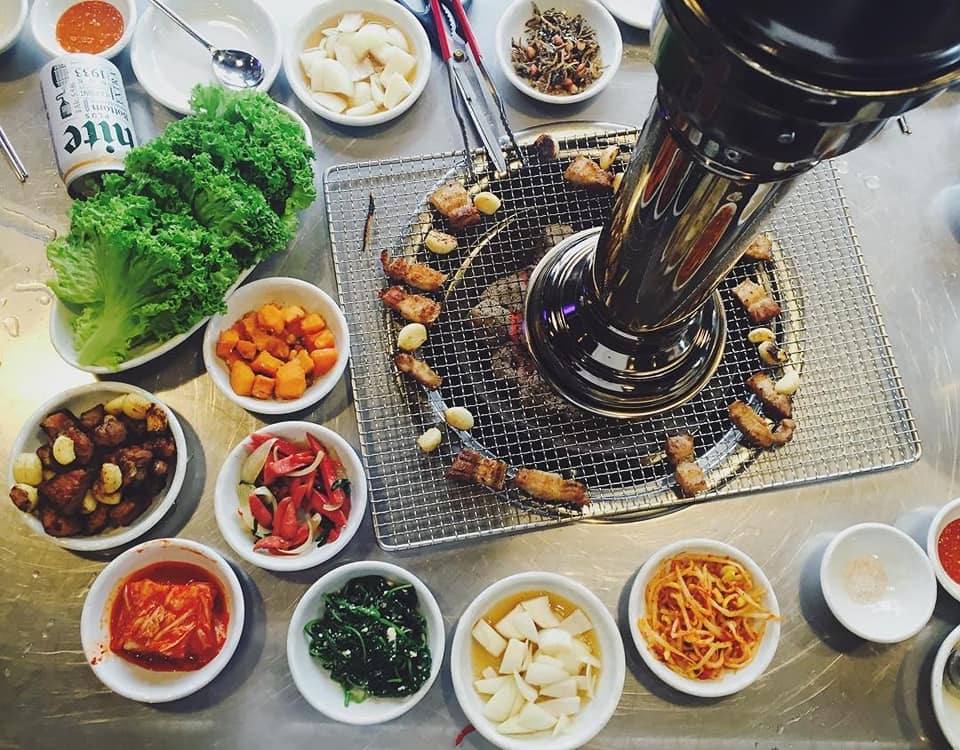 If you always wanted to enjoy a good Korean barbecue with some friends over supper like one of the scenes from your favourite K-drama, then this is the right place to be. The al fresco-like barbecue joint serves assorted grilled chicken, beef and pork. There are also your typical Korean dishes like kimchi stew, spicy rice ball, pancake and so on.
Hours: 4pm-1am (Monday-Saturday), 11.30am-10.30pm (Sunday)
Address: 23, Jalan SS 21/60, Damansara Utama, 47400 Petaling Jaya, Selangor
6. 3 Budak Gemok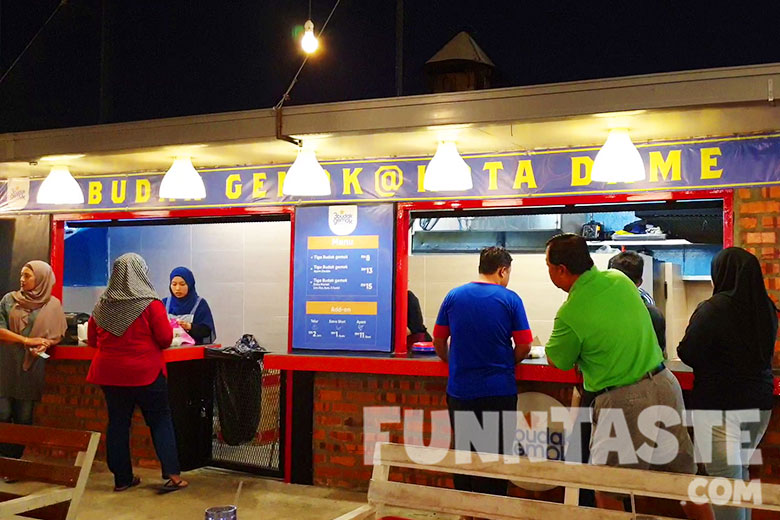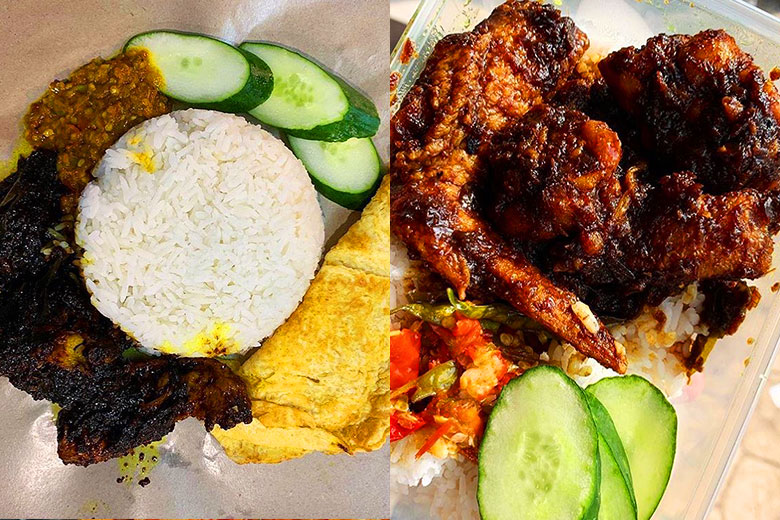 Who knew that ayam masak kicap will be a demanding dish during supper. This popular joint is owned by 3 siblings serves one of the best ayam masak kicap and cili gesek. The chicken is fried by batches so be sure that your dish would be served hot and fresh. Imagine a plate of white rice, ayam masak kicap and some of the spicy cili gesek would certainly make you run for the hills and making you want more.
Hours: 6pm-2am, daily
Address: 6, Jalan Teknologi, Kota Damansara, 47810 Petaling Jaya, Selangor
7. 223 Nasi Lemak Panas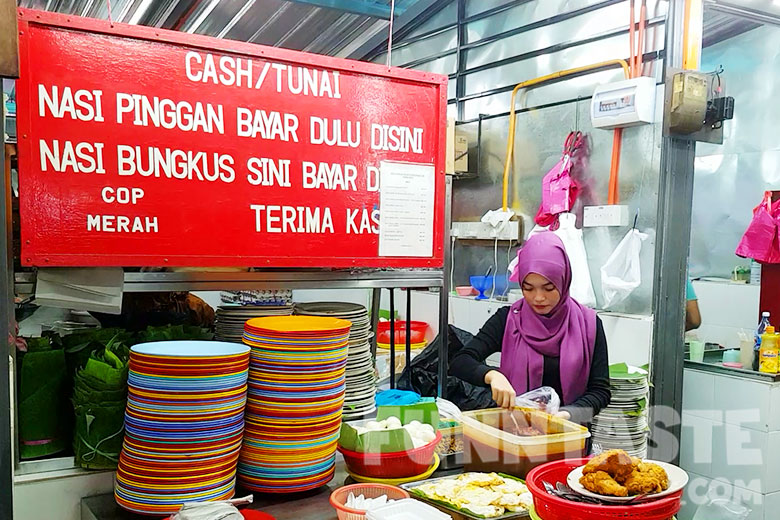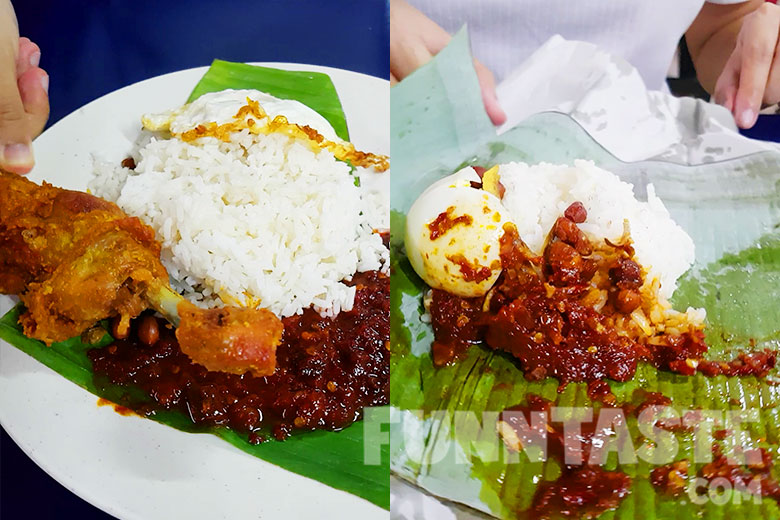 There are two famous Nasi Lemak Panas stalls at Medan Selera 223: Red and Blue. However, if you are a frequent goer you will come to know that the queue for the Red stall is crazy (in a good way). Serving only their signature nasi lemak ayam goreng, be sure to be dazzled away with their sweet and spicy level of the sambal as well as the fresh and crunchiness of the chicken.
Hours: 6pm-2am, daily
Address: Jalan 51a/223, Seksyen 51a, 46100 Petaling Jaya, Selangor
8. Hai Di Lao (Non Halal)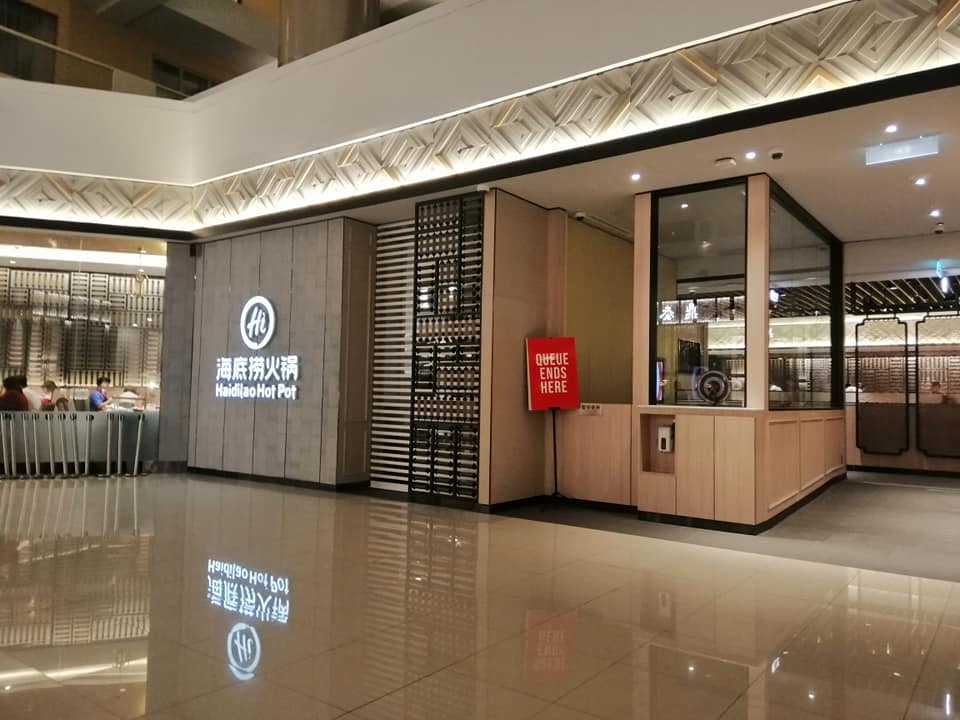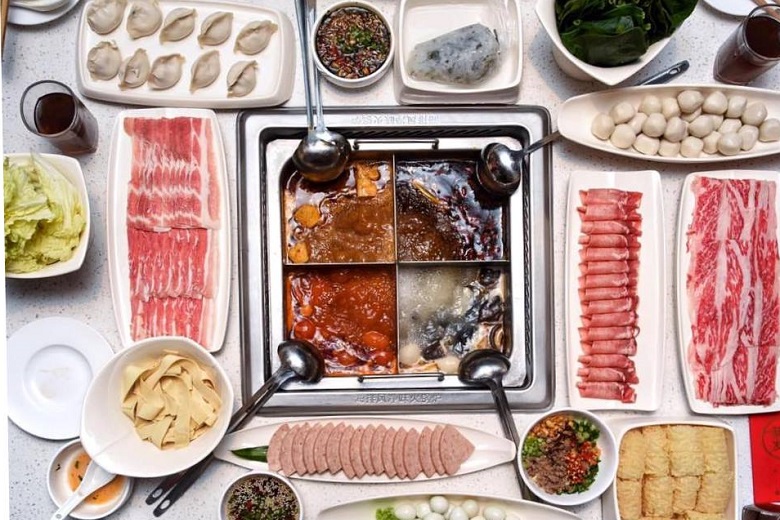 Unless if you're living under a rock, you should know that Hai Di Lao is a super popular hot pot restaurant that originated from China. While mostly known for their fragrant soups, fresh ingredients, variety of sauces and their awesome service, this popular hot pot franchise is also opened till 3AM. Do prepare to queue for a long time as locals are crazy about this place.
Hours: 10am-3am, daily
Address: G1.PT.02, Sunway Pyramid, 3, Jalan PJS 11/15, Bandar Sunway, 47500 Petaling Jaya, Selangor
9. Flying Wantan Mee (Non Halal)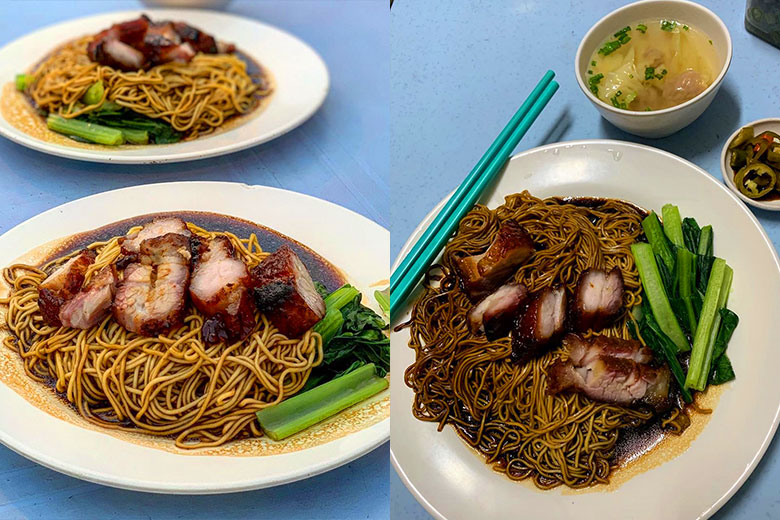 Located at Sea Park, this mobile stall on wheels is at the same row with myBurgerlab. Just like a typical roadside stall, there are plastic tables and chairs laid out. What makes their Wantan Mee special is the tossing skill. You will come to witness the cook tossing the balls of noodles almost two stories high flawlessly. The Char Siew served is absolutely juicy with the perfect char on its edges making it a perfect dish, overall.
Hours: 6pm-11.30pm, closed on Sundays
Address: Jalan 21/22, Sea Park, 46300 Petaling Jaya, Selangor
10. Tommy Thongchai (Non Halal)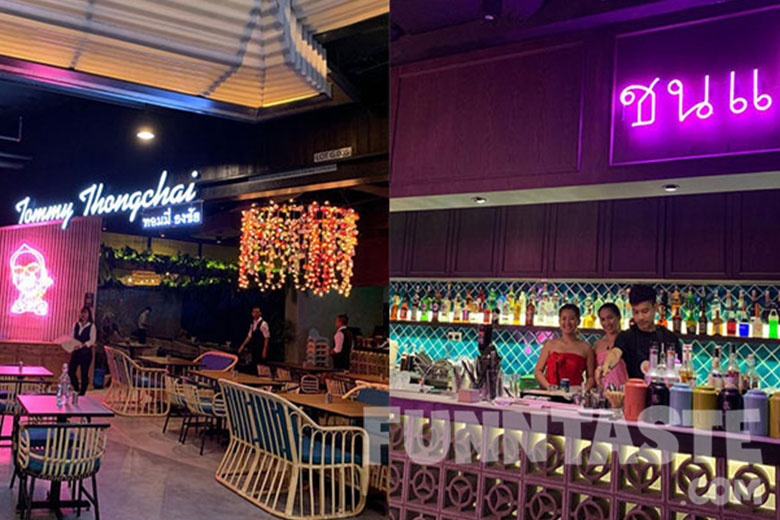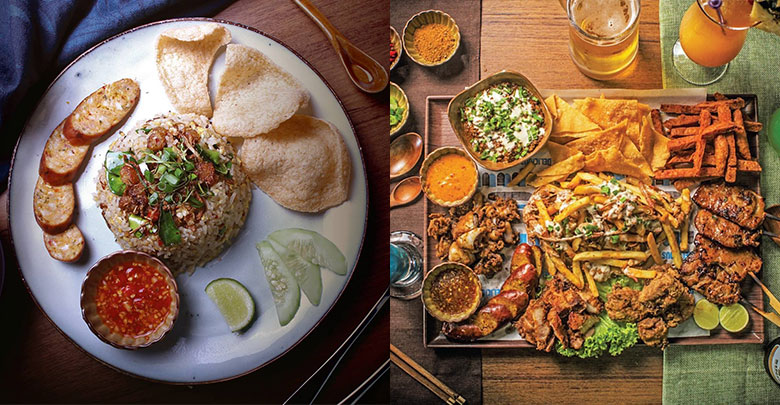 One of the more newer restaurants on this list, Tommy Thongchai serves one of the best Thai-Western fusion dishes. Pad Kee Mao Spaghetti, Padkra Pao Burger, Thai Mac & Cheese, Fried Chicken Somtam Burger are just some of the fusion dishes here. Some may sound like an odd combo but it is definitely delicious.
Hours: 12pm-3pm, 6pm- late night (weekdays), 12pm-2am (weekends)
Address: The Square @ Jaya One, Unit G, 72A, Jalan Universiti, Seksyen 13, 46200 Petaling Jaya
11. Ban Rao Restaurant (Non Halal)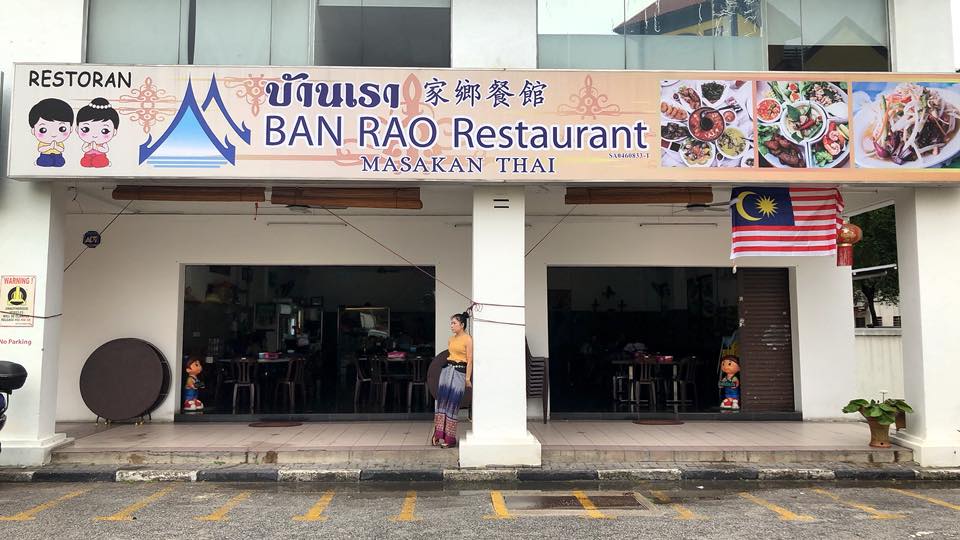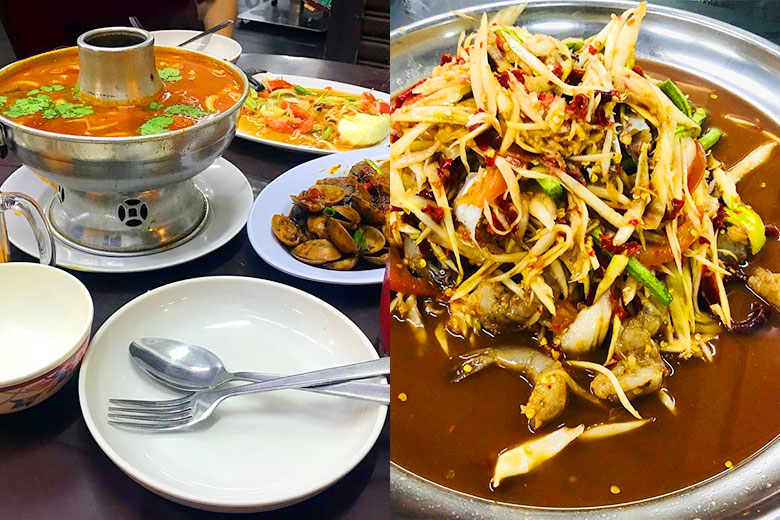 Some late nights — rainy ones especially — calls for a comforting pot of Tom Yam soup. What started off a simple Thai food stall in a coffee shop, is now expanded to a full fledged restaurant. If you love authentic Thai food, Ban Rao Restaurant must be on your list. This restaurant is run by a Thai family and known to serve probably the most authentic Thai food in town.
Hours: 12pm-2.00am, daily
Address: A109-110, Block A, Mentari Business Park, Jalan PJS 8/5, Bandar Sunway, 46150 Petaling Jaya
12. PJ Old Town Char Kuey Teow (Non Halal)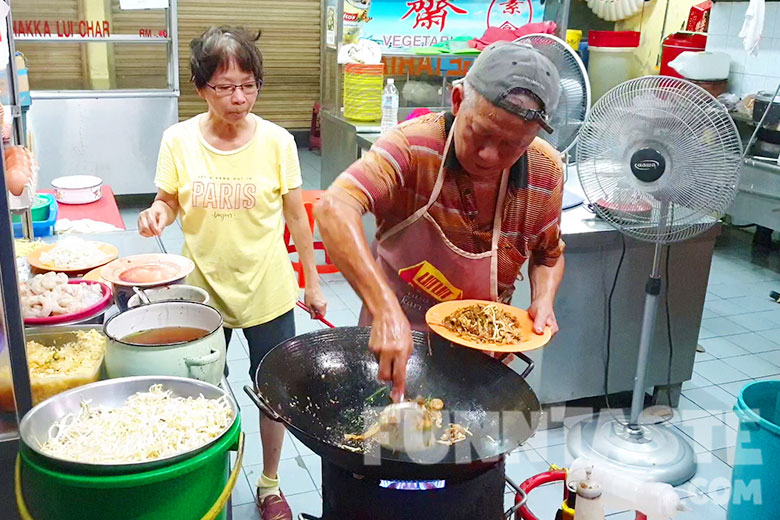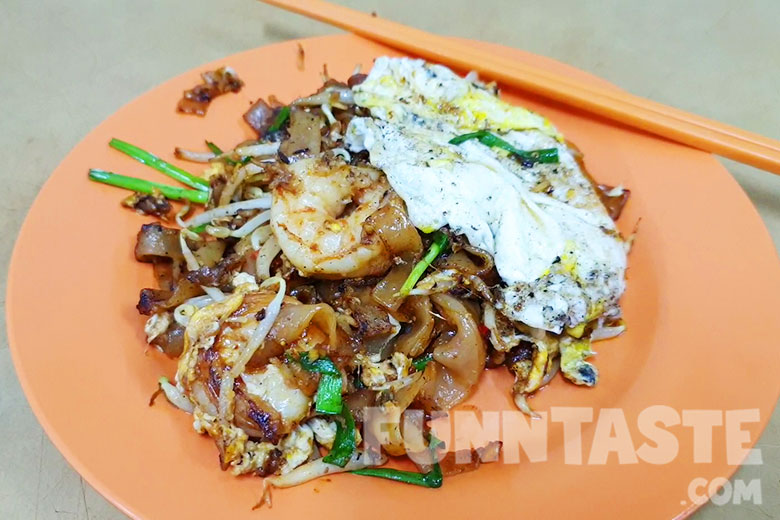 Char Kuey Teow is not a regular dish you would have for supper however sometimes you just crave weird dishes at odd times so why not. Located at PJ Old Town, this wok hei dish is delicious especially with the hint of charred bits. Being pretty generous with their ingredients, get ready to feast on a plate of char kuey teow with plenty of prawns, cockles and beansprouts.
Hours: 6pm-10.30pm, daily
Address: 6, Jalan 1/10, Seksyen 1, 46000 Petaling Jaya, Selangor
13. Hayaki Cafe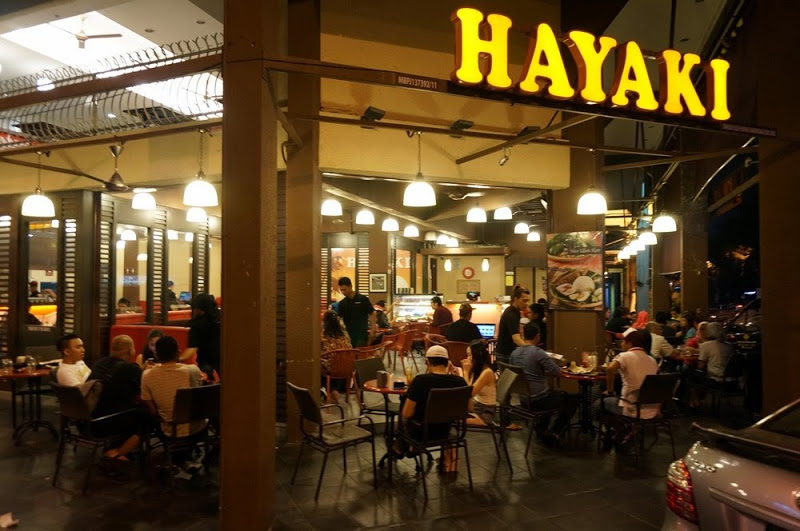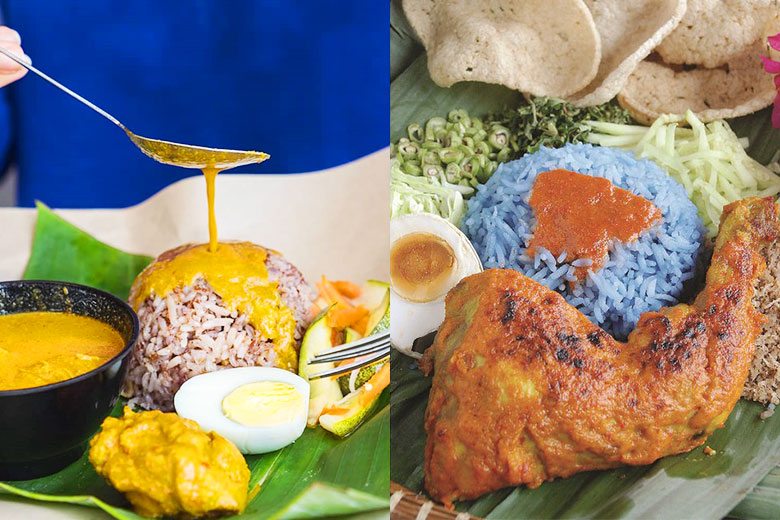 This kopitiam specializes in serving Kelantanese food in Uptown Damansara. Their crowd favourite has got to be the Nasi Kerabu Ayam Percik. The blue colour of the rice is actually extracted by a blue pea flower making the dish even more authentic as it is. The meat is grilled to perfection and the seasoning is absolutely spot with its mix of herbs in it.
Hours: 24 hours
Address: Jalan SS 21/37 Uptown, Damansara Utama, 47400 Petaling Jaya, Selangor
14. Steven Western Corner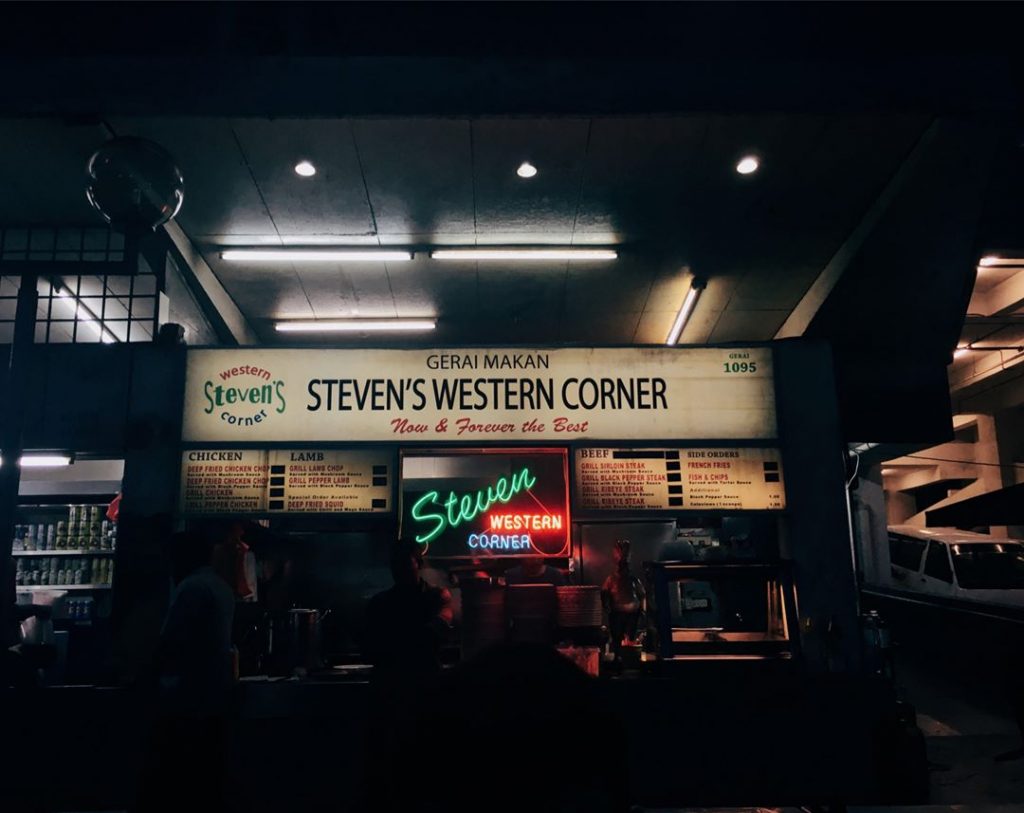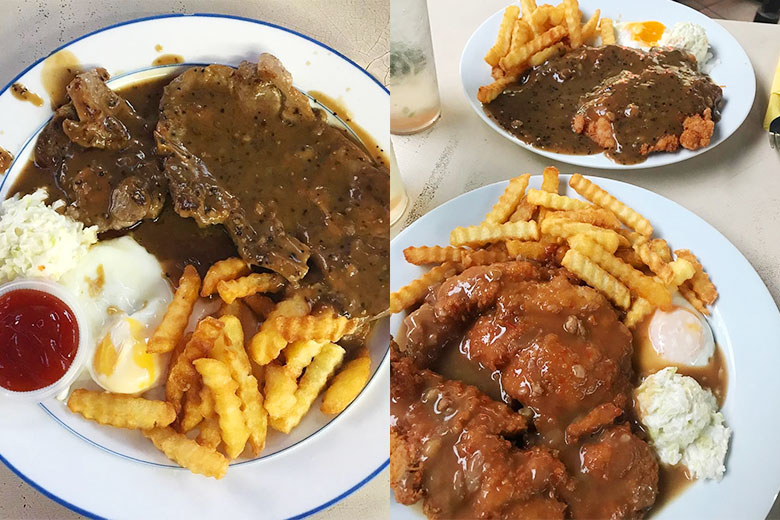 Steven's Corner has been around for over many years and it is one of the go-to places to have affordable Western cuisine. This street-western eatery is offers Chicken Chop, Fish and Chips and even Mix Grilled dishes but in a more simpler way.
Hours: 5.30pm-3am (Monday – Saturday), 5.30pm-12am (Sunday)
Address: 1095, Uptown Hawker Centre, Jalan SS 21/39, Damansara Utama, 47400 Petaling Jaya, Selangor
15. Syed Bistro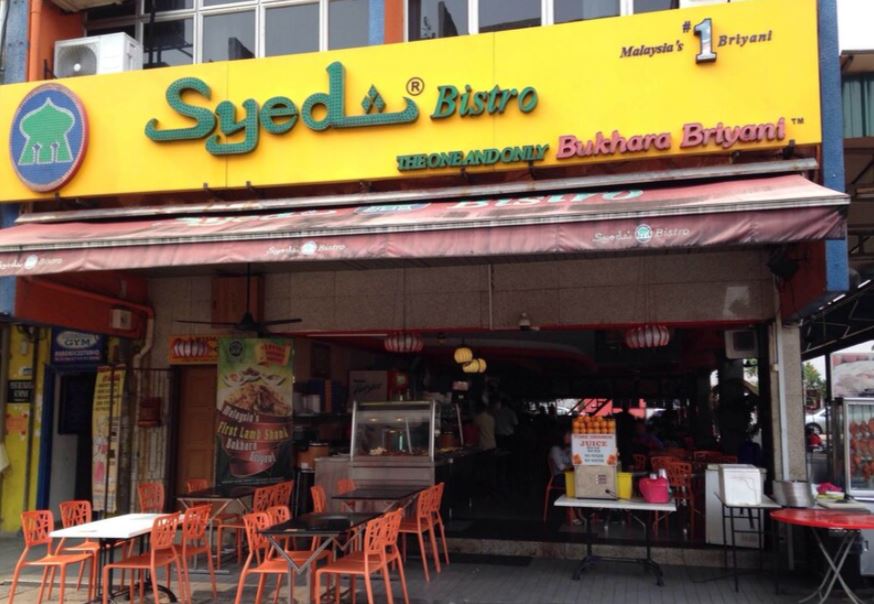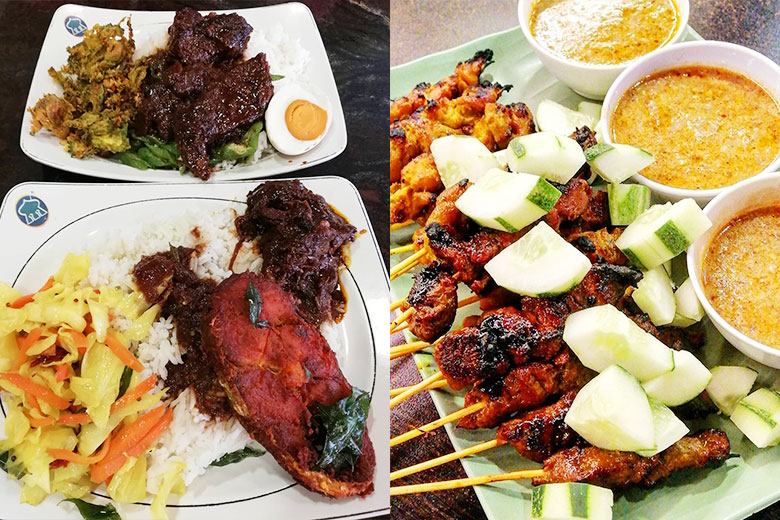 If you are into mamak-style dishes then head on over to Syed Bistro that offers dishes from Nasi Kandar to Satay and Biryani over the span of the night. You can even opt for the usual Maggi Goreng and Sirap Limau as you enjoy watching a football match over with your close buddies.
Hours: 24 hours
Address: 19, Jalan SS 6/12 Kelana Jaya, Petaling Jaya, 47301 Selangor
16. Burger Baek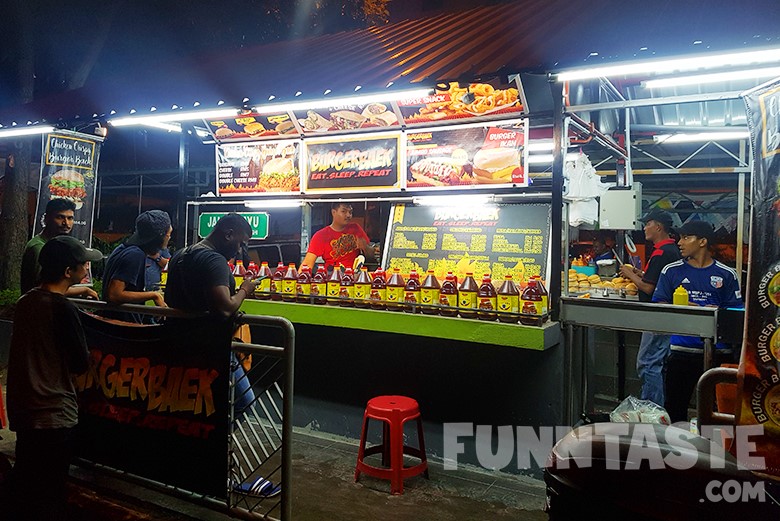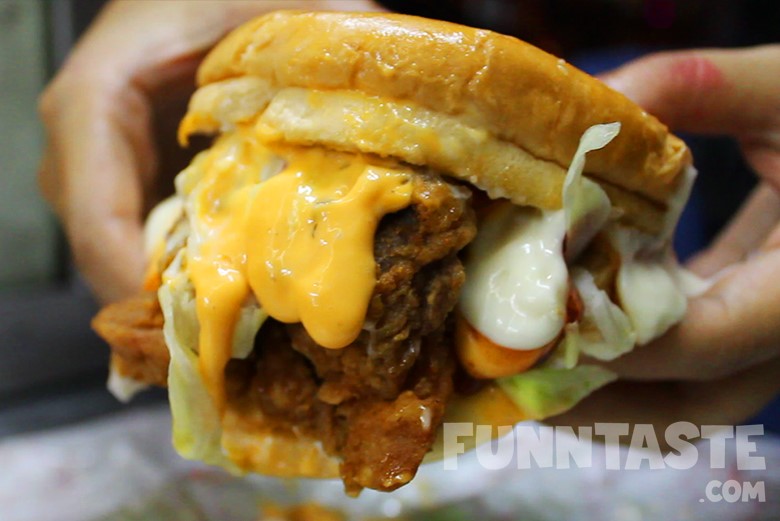 Famed for their signature crispy burger, Burger Baek is probably the most inexpensive yet delicious burger stalls in Bandar Sunway. The crowd pleaser, the Crispy Chicken Burger Baek is basically a deep fried chicken thigh that is drizzled with their in-house cheese sauce, chilli sauce and mayo. And oh, it's only RM4 per burger, pretty affordable isn't it?
Hours: 5.30pm-4am (Monday – Saturday), closed on Sundays
Address: Jalan PJS 8/14, Bandar Sunway, 46150 Petaling Jaya