Food & Drinks
15 Awesome Supper Spots You've Probably Missed Out in Subang Jaya 2019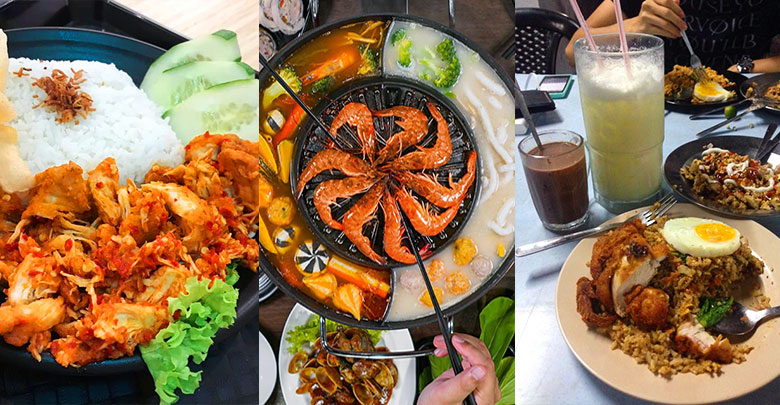 Subang Jaya is known to be one of the most happening places in Klang Valley at night. Not sure if it's because of the student crowds that stay up late or the insomniacs but this is one of the places to be when it comes to late night food. Whether you crave cakes, nasi lemak or burgers, Subang Jaya has it all.

With that said, here's 15 Awesome Supper Spots You've Probably Missed Out in Subang Jaya 2019
1. Donutes Coffee & Bakery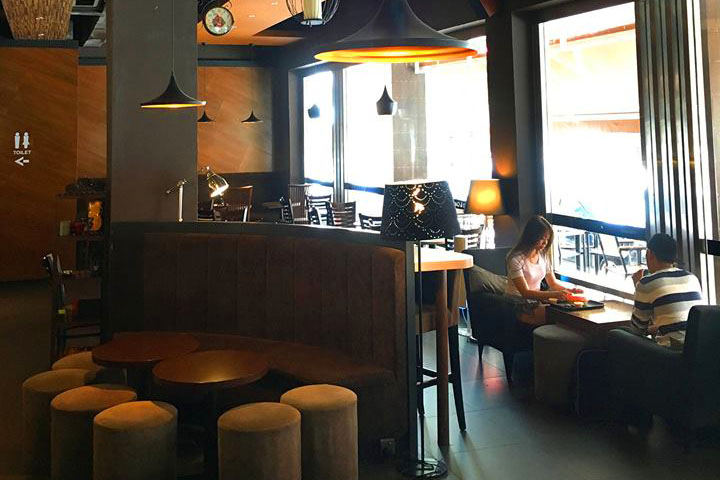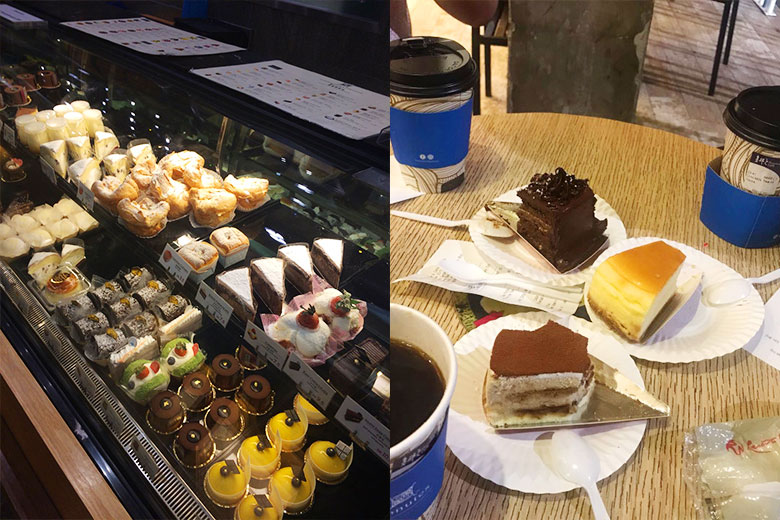 Founded in Taiwan in 1989, this coffee and bakery made its way to Subang Jaya in 2015 to keep our night owls and insomniacs company. They are best known for their freshly made and baked bread while opened for 24 hours a day. Their best selling bread is their Danish Polo, Taiwan Rosong and the Golden LiSha Mini Croissant. You can grab a bread and coffee before work at 8am or a mango smoothie and bun when you are rushing for assignments at 3am! Donutes Coffee & Bakery is here for you.
Address: 1, Jalan SS 15/4e, Ss 15, 47500 Subang Jaya, SelangorOperation Hours: Daily, 24 hours
2. Meeples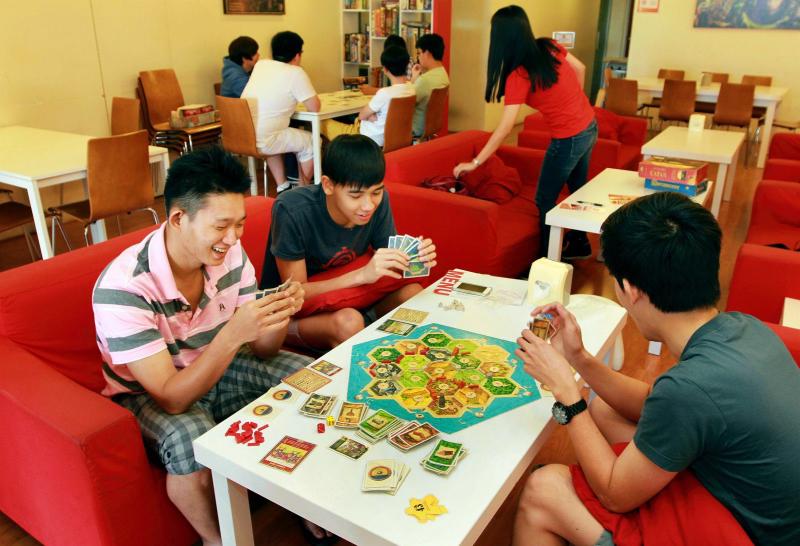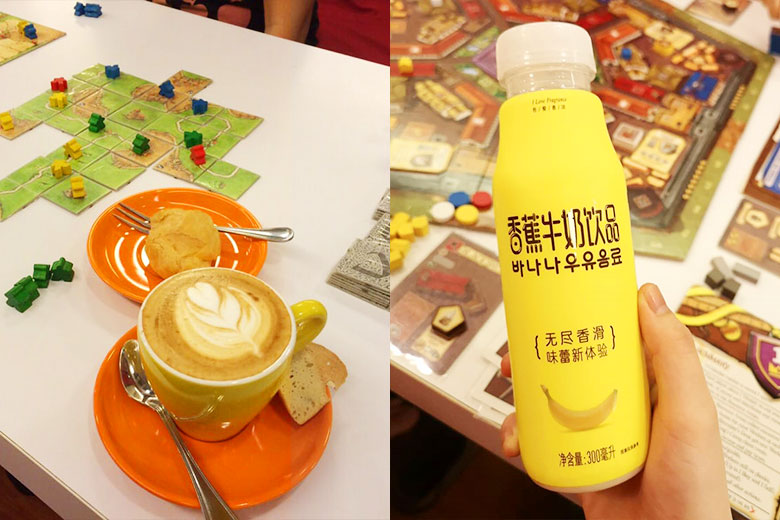 Imagine one night when there is no internet for the next few hours and you're going old school, this is the place to be. Meeples is European Boardgame Cafe in Subang Jaya with over 150 European, American and Asian board games you can ever play. You get to explore a different game every time you visit this cafe with your friends! Meeples has a list of caffeinated beverages that will keep you engaged in your board game. Be sure to try their Nutella latte, Creme Brulee latte and Nutella milkshake! Or stay alert with their Hot Salsa Nachos!
Address: 64, 1, Jalan SS 15/4d, Ss 15, 47500 Subang Jaya, Selangor
Operation Hours: Tue – Thur 5pm – 1am, Fri – Sun 2pm – 1am, closed on Mondays
3. Nasi Lemak Panas Warisan Sambal Opah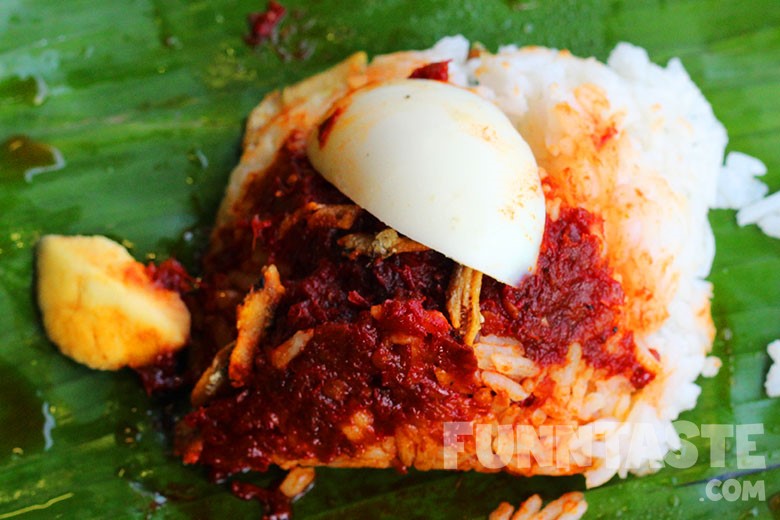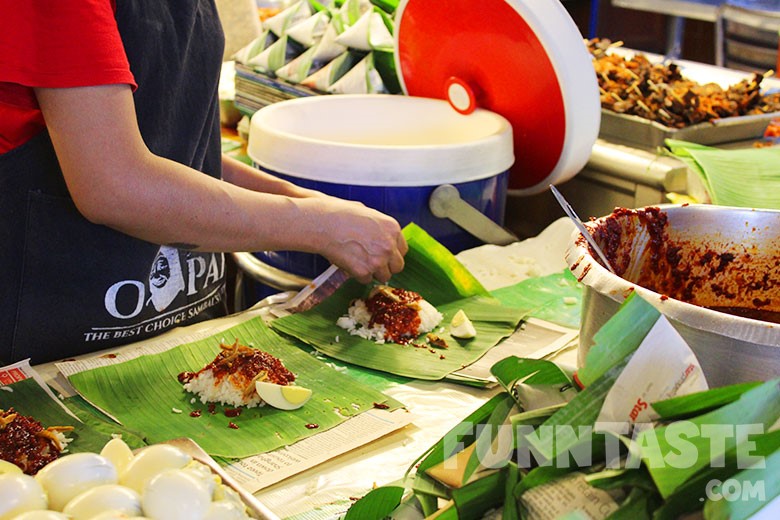 This is one of the popular Nasi Lemak places in Subang Jaya. It has a history that is said to date back to 1960. Here, you can find RM1 Nasi Lemak that is prepacked by friendly and helpful staff. The sambal has a rich consistency that packs a punch, going perfectly well with their frangant and aromatic coconut rice. They have a wide variety of side dishes for you to choose from, like beef rendeng, sambal lala, sambal quail eggs, sambal prawn, sambal squid, fried intestine, fried egg, fried chicken and more. For students on a budget in the area, check out Nasi Lemak Panas Warisan Sambal Opah.
Address: 7, Jalan USJ 9/5p, Subang Business Centre, 47620 Subang Jaya, Selangor
Operation Hours: 5pm – 5am
4. D'New Burger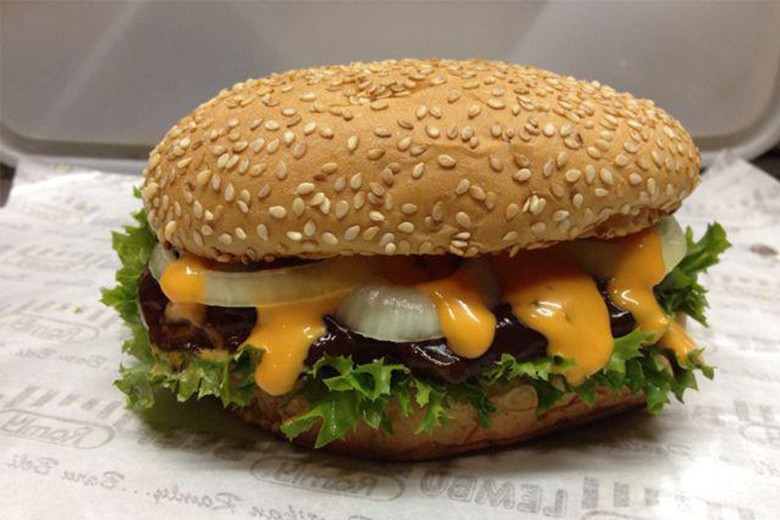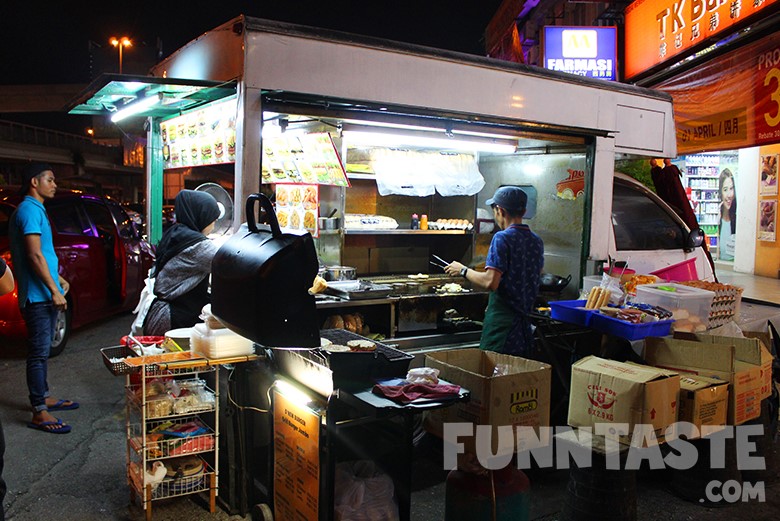 Fancy a burger after dinner? You can head on over to D'New Burger for their unconventionally delicious grilled burgers, just in front of TK Bakery! Their grilled patties are significantly thicker than the usual Ramly burgers. They have a list of burgers to choose from, even exotic sounding ones like rabbit and deer if your taste buds are craving something different. Their burgers are sloppy and saucy here, just like how a Ramly burger should be. Perfect if you are hungry, even better if you're just looking for a good time!
Address: Jalan SS 15/4D, SS 15, 47500 Subang Jaya
Operation Hours: 8.00PM – 3AM (Off once on Monday every 2 weeks)
5. Gold Chilli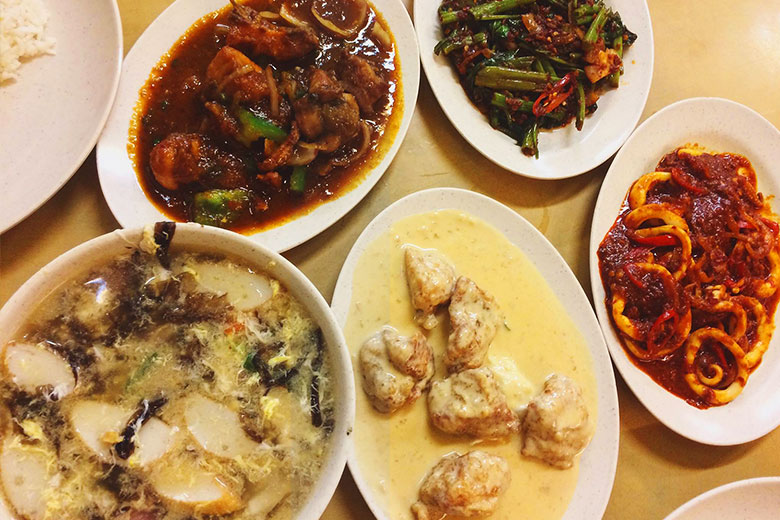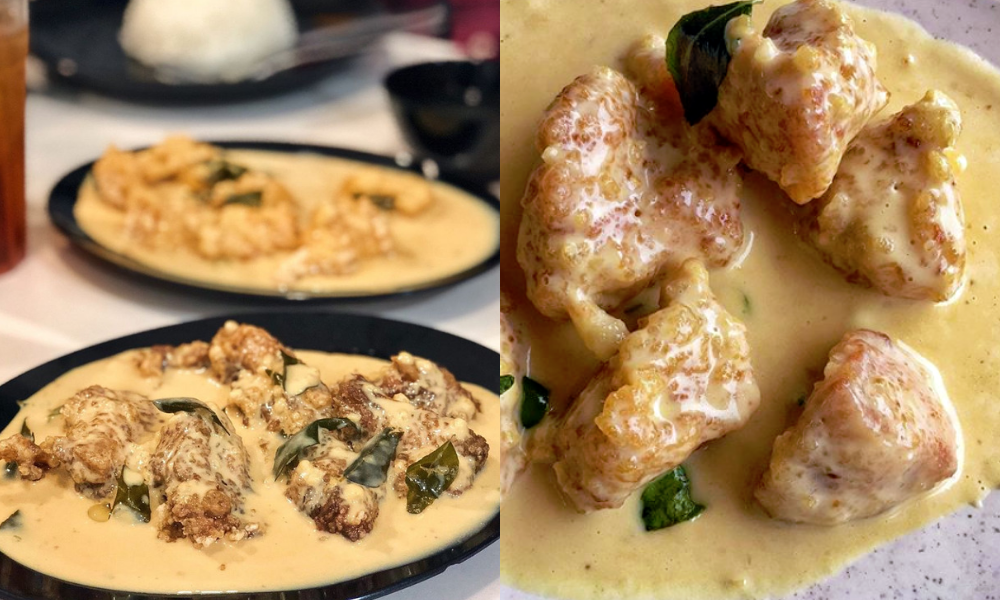 Famously known for the buttermilk chicken, Gold Chilli was first established in USJ 21 back in 2003 and only came into anak subang's lives around 2006. Apart from their buttermilk chicken, they also serve a wide variety of local favorites from kangkong belacan to Egg Foo Yong and Portugese Style Grilled Fish. Be sure to be mentally prepared to wait because people wait up to half an hour just to eat here! Fret not, there is a second outlet here in SS15 so your chances of getting a seat is doubled!
Address: 5, Jalan SS 15/8b, Ss 15, 47500 Subang Jaya, Selangor
Operation Hours: 12pm – 11.30pm
Address: 82, Jalan SS15/4, 47500 Subang Jaya, Selangor
Operation Hours: 12pm – 12am
6. JS Mamak Lorong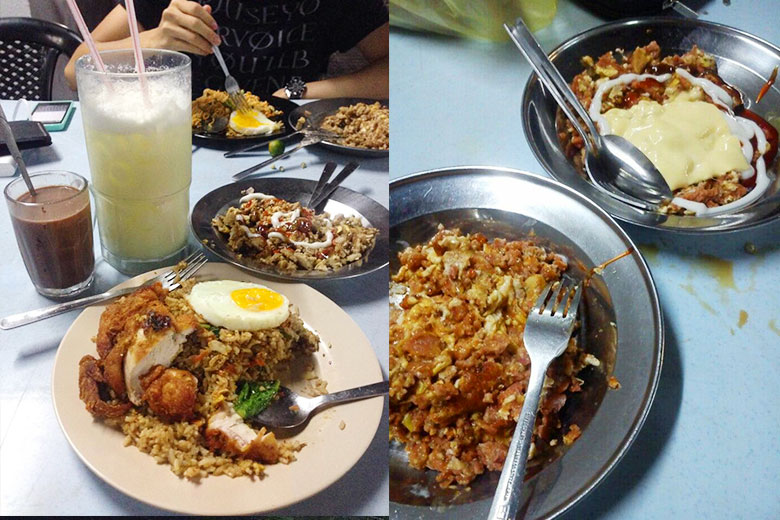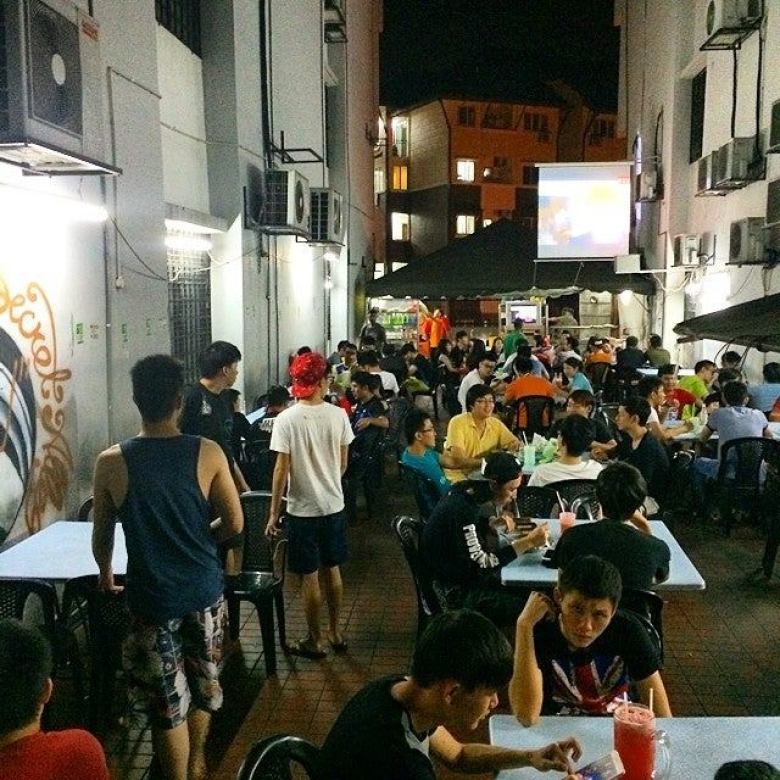 This place is a Subangite favorite! They are best known for Kaima, which means "Godmother" in cantonese. Basically, their mashed up burger patties that are fried with eggs and onions, topped with chilli sauce and mayonnaise. Many have recommended their fruit juices to go with your Kaima. Sounds simple, right? Wait till you taste it!. Best after a night out or just a late night noms.
Address: 5, Jalan SS 15/7, Ss 15, 47500 Subang Jaya, Selangor, Malaysia
Operation Hours: 6pm – 5am, daily
7. Jibril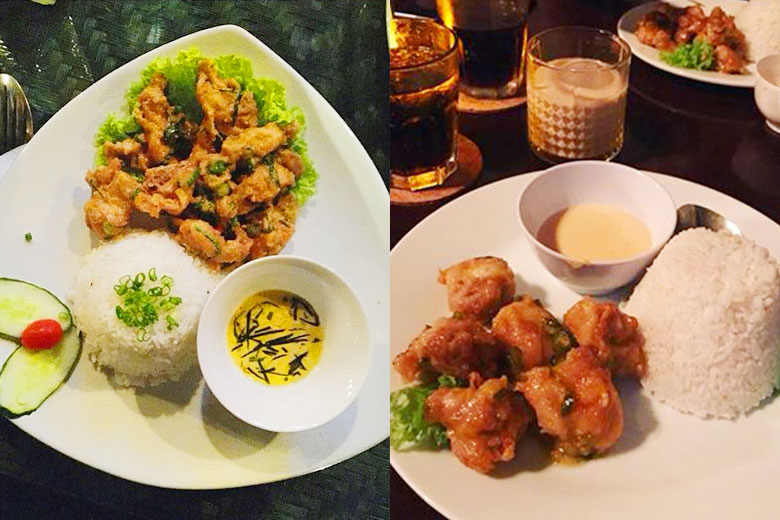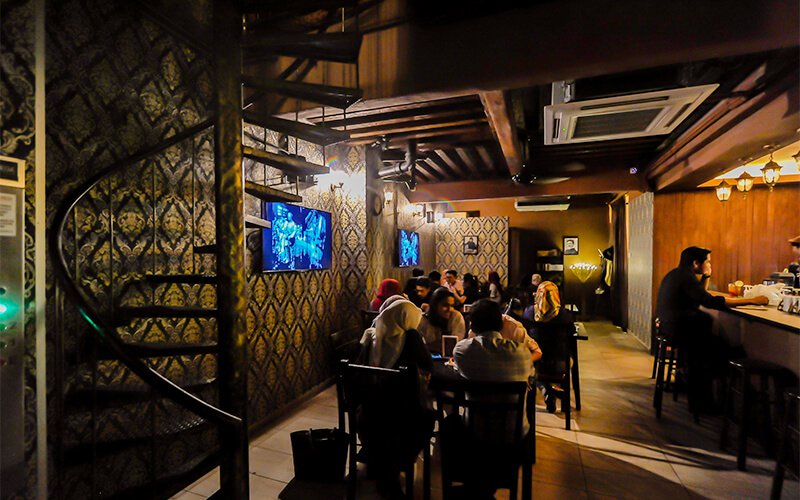 Their tagline is "You're hungry and bored. We can fix that." Jibril is a non-alcoholic chill out bar in Subang Jaya, appealing to the student crowd that usually hangs out in Subang Jaya at night. They have classic rendition of mocktails with names mirroring the original cocktails, like the Nojito and Mockarita. They also have an array of mocktails that are of their own creation with interesting famous names. If you are hungry, they serve local favorites like butter chicken, salted egg squid and so much more. Feeling posh? No problem! Jibril also have western food like Premium Australian Beef Ribs to make you feel like a million bucks. Perfect for a date or hang out sesh!
Address: 25, Jalan SS 15/4b, Ss 15, 47500 Subang Jaya, Selangor
Operation Hours: 12pm – 12am
8. Fat Joe's Shack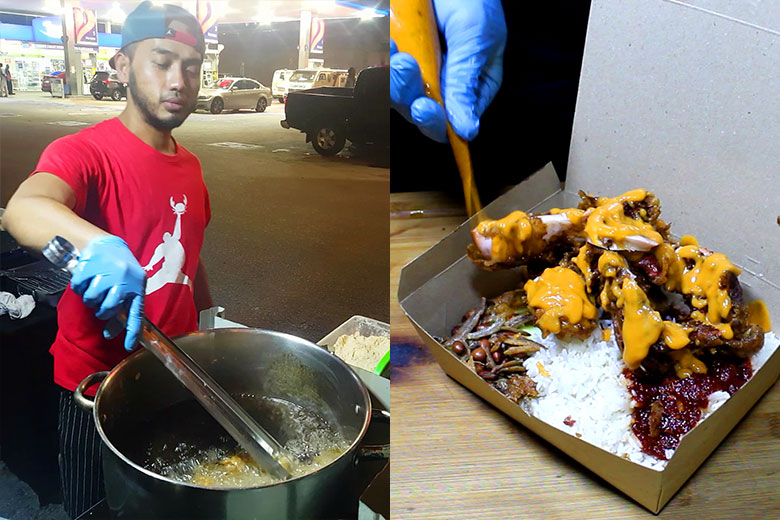 This humble stall is located next to the Petron Station in SS14. Fat Joe's shack is known for their delicious soft shell crab dishes. If you saw them and stopped at this shack, you need to try these few things.The first, Nasi soft shell crab wrap with cheesy fries! Perfectly crunchy and salty. Such an upgrade for a snack! You also need to get Nasi Lemak Kukus Soft Shell Crab with Salted Egg Sauce. Their spicy sambal will give you the kick that goes so well with the soft shell crab! We don't know who Fat Joe is but we are entirely grateful for him!
Address: Jalan SS17/1A, 47500 Subang Jaya (Near ETIQA Insurans)
Operation Hours: 8.30pm – 12.30am, off day not fixed
9. Nasi Lemak Kukus Dua Belas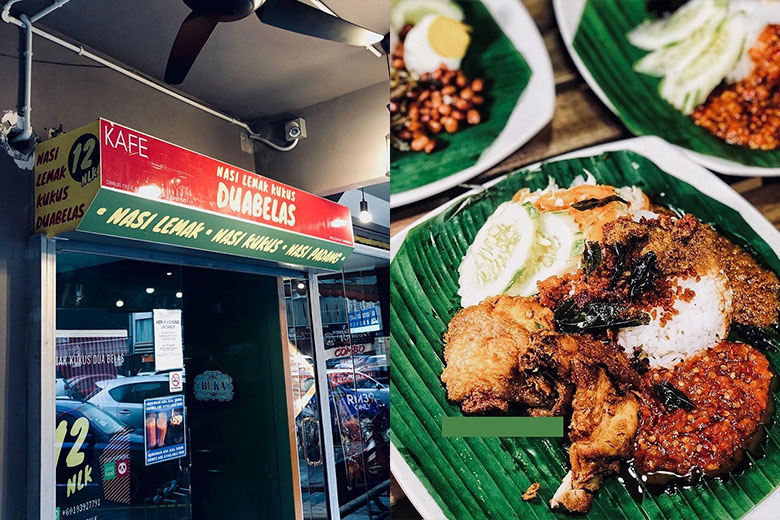 Owned and operated by a husband and wife duo, they are said to have the best Nasi Lemak in Subang Jaya. They used to sell their Nasi Lemak Kukus at Sime Darby Medical Center for over 20 years before moving to SS15. Their Nasi Lemak is known to have lot of side dishes for you to choose for you Nasi Lemak! There is the traditional ayam goreng, ayam and daging rendangs,sotong and kerang sambal and so much more. Just a traditional Malaysian snack or meal for any time of the day.
Address: 49 SS15/4E, 47500 Subang Jaya
Operating Hours: 1030am – late night, daily
10. Big Singh Chapati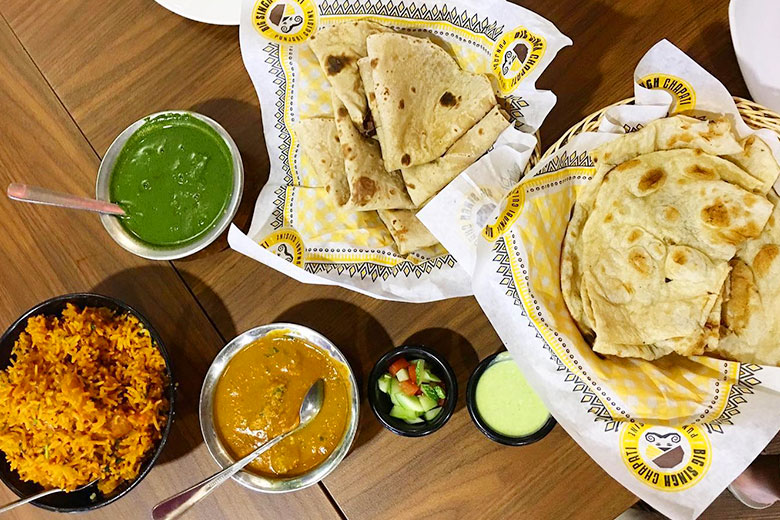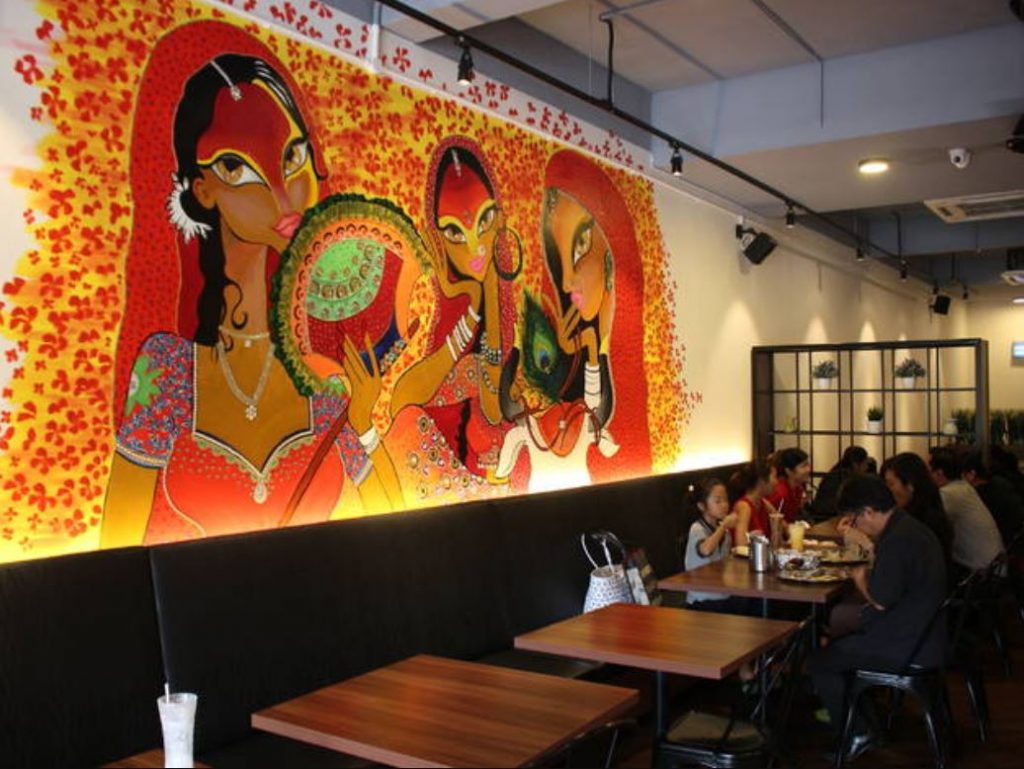 Craving Punjabi cuisine? Pop by Big Singh Chapati for authentic Punjabi that will probably blow your mind with its rich and buttery flavors. Here, you can get the classics like Butter Chicken, Mutton Rogan Josh, Cheese Garlic Naan, Aloo Gobi Masala. If you are unsure of what to get, you can always start off with chapati, which is the restaurant's specialty. There are 3 types of chapati and 12 types of paratha. Wash it all down with a Mango Lassi. No one should go to bed with an empty stomach and what better way than to fill yourself with chapati!
Address: 41, Jalan SS 15/5a, Ss 15, 47500 Subang Jaya, Selangor
Operation Hours: 11am – 11pm
11. Rock Cafe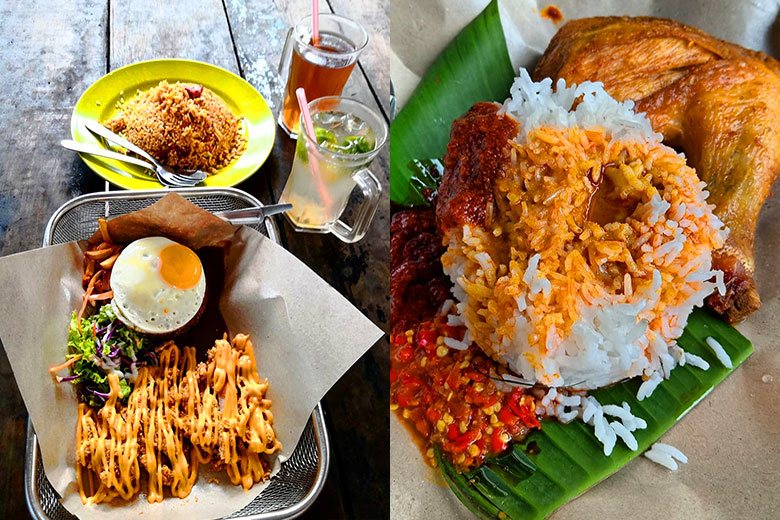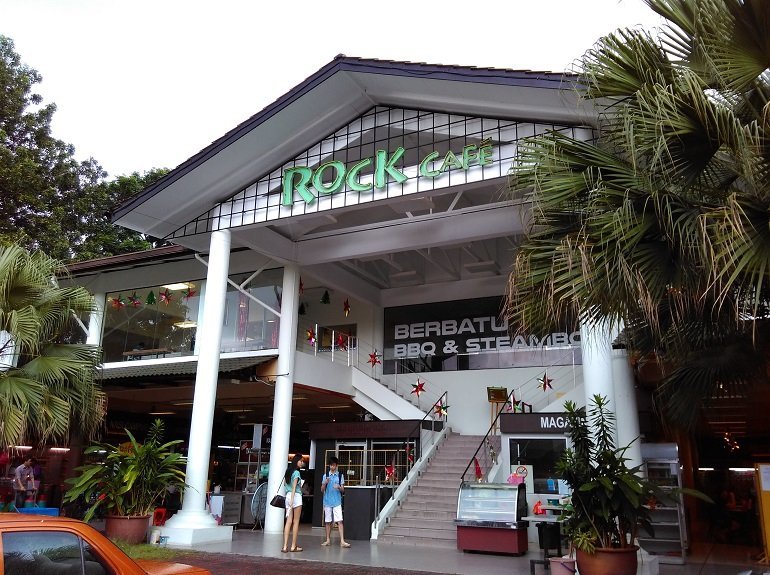 Rock Cafe is one of the good old places you always end up at when you're in Subang Jaya! If you are a very picky eater or you're just someone that never knows what to eat, this is the place to go. There is a variety of international cuisines and local food. From Arabic food and Japanese food to Indonesian and Italian food, you can literally have all of them on one table.
Address: Medan Rock Cafe, Jalan PJS 11/20, Bandar Sunway 46150 Subang Jaya
Operation Hours: 24 hours, daily
12. Summer Hotpot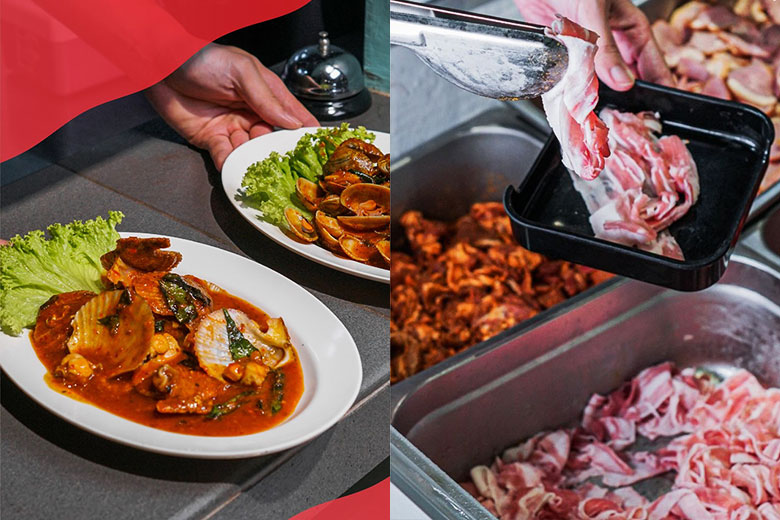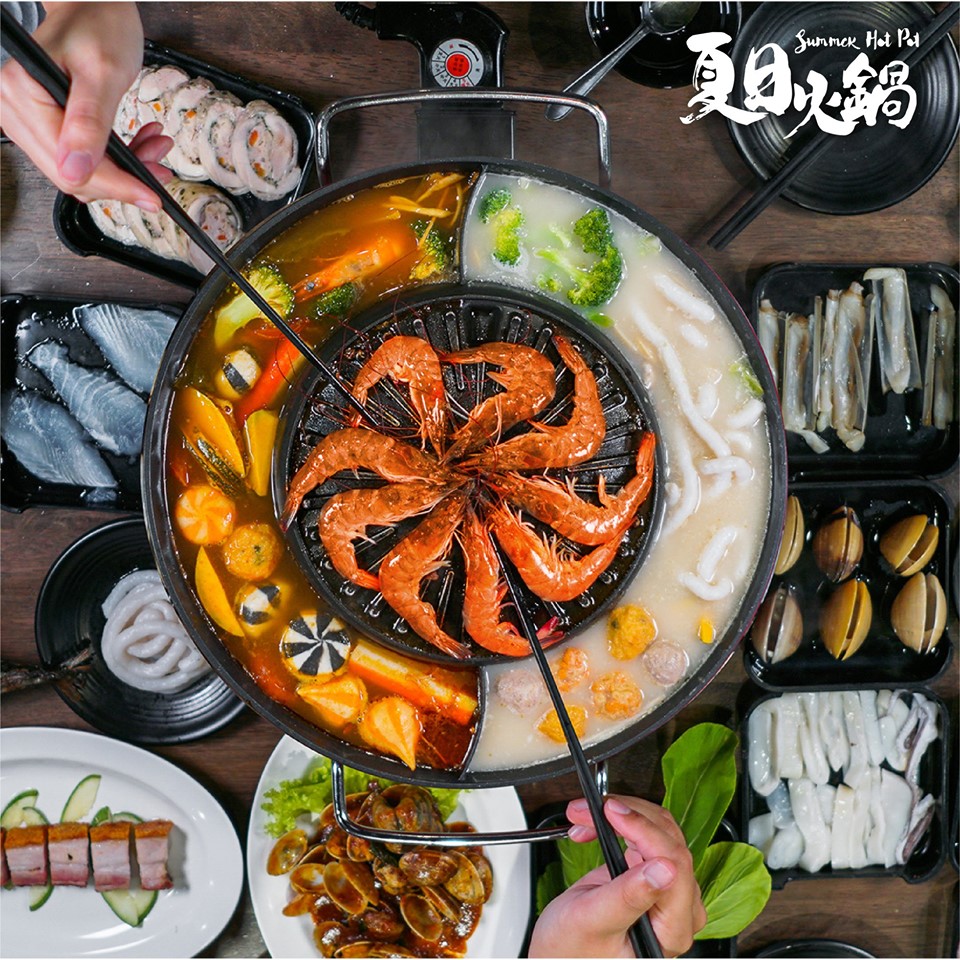 Who doesn't like a good hotpot? In Summer Hotpot, you get to choose from 5 soup bases for your meat to have a dip in or the option to grill instead. They have different sections in the shop dedicated to their buffet of food, drinks and desserts. It is definitely a good time when you have hotpot. Nothing says friendship milestone like stealing the meat that your friends have put in the pot. It's a buffet! There's always more.
Address: 36G, Jalan PJS 8/2, Bandar Sunway, 46150 Petaling Jaya, Selangor
Operation Hours: Weekdays, 11am – 3pm, 4.30pm – 12.30am, Weekends, 4.30pm – 12.30am
13. Kotak SS15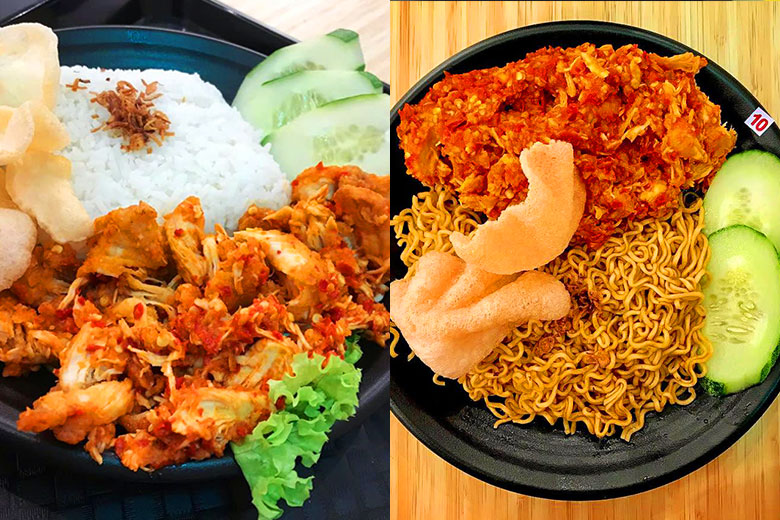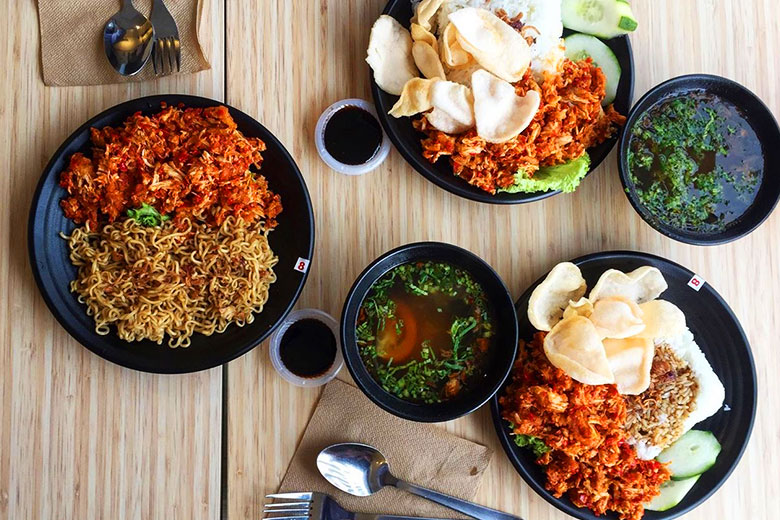 Kotak is bringing you Indonesian cuisine with a modern twist. With Indonesian food being known for their heat, it is unsurprising that Kotak's signature includes dishes that have their homemade sambal chili: Ayam Gerprek and Cheesy Ayam Gerprek. They also have a variety of rice and Mi Sedap dishes. If you're only here to chill, have a snack! Whether you're here for a meal or a snack, you're guaranteed a good time!
Address: 7, Jalan SS15 / 8B, 47500, Subang Jaya , Selangor
Operation Hours: 12pm – 12am
14. Burger Baek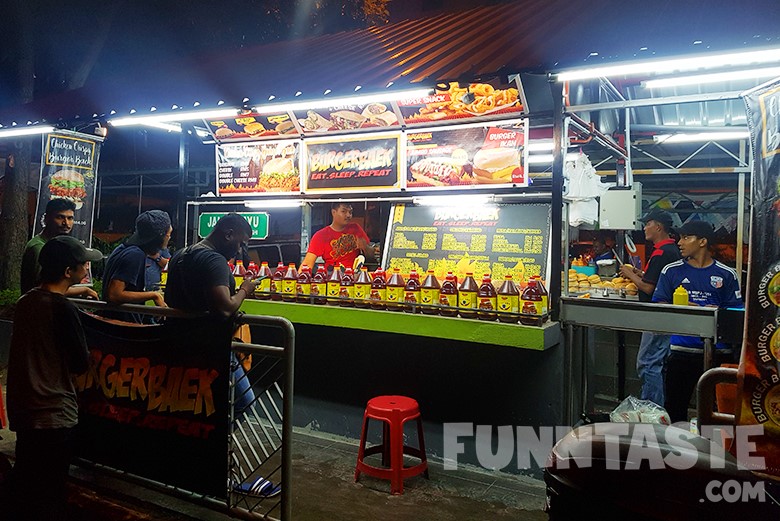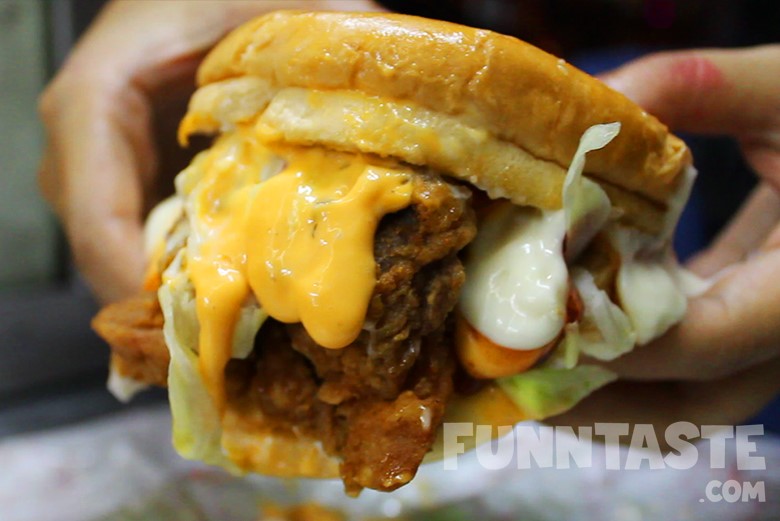 Burger Baek started 15 years ago, bringing us inexpensive but delicious burgers. Now everyone is raving about their Crispy Chicken burger Baek, which put them in the spotlight and their stall on the map in a matter of months. This burger is a boneless chicken thigh that is deep fried, then topped with cheese sauce, mayo and chilli sauce. If that's not enough flavor for you, they provide their homemade BBQ sauce for you separately! For an even better experience, double it! Definitely a hidden gem and a bang for your buck.
Address: Jalan PJS 8/14, Bandar Sunway, 46150 Petaling Jaya, Selangor
Operating Hours: 7PM – 3AM, Daily

15. Restoran Darussalam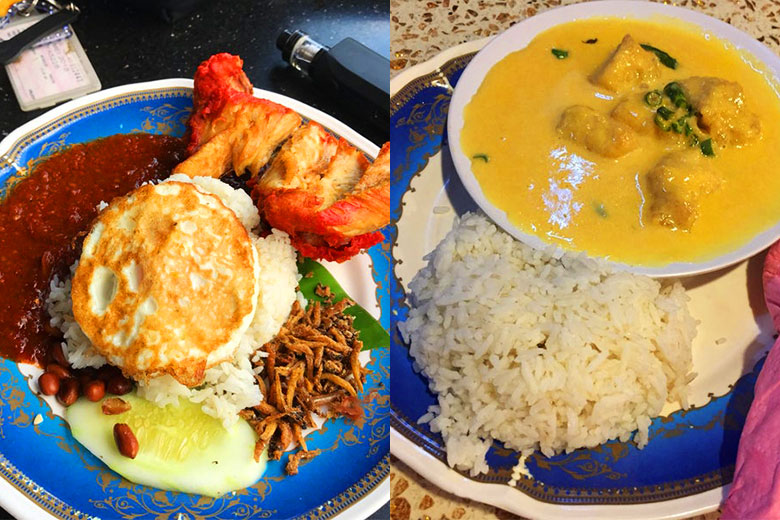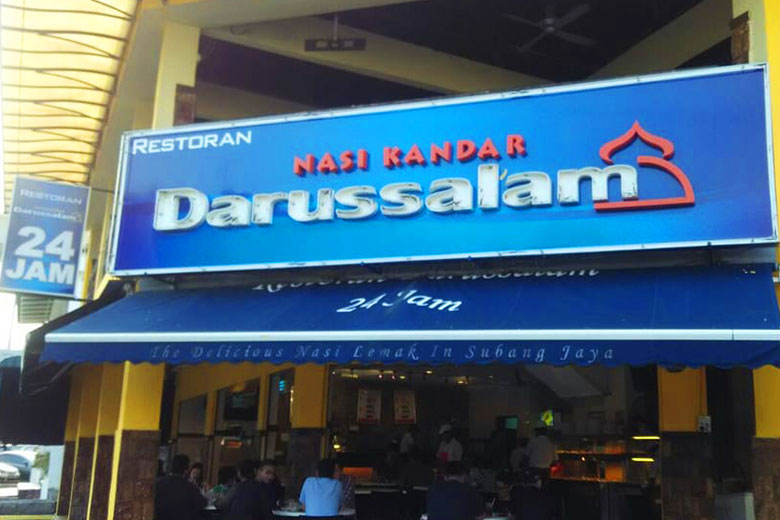 Being one of the more popular spots in Subang Jaya, Darussalam serves all the food that you would usually find in a normal mamak store. Their Nasi Lemak Ayam is a high recommended dish to have when you're here. Tender and juicy chicken meat that is covered by the crispy and crunchy chicken skin, imagine that. If you're not in the mood for fried chicken, you can always opt for their "goreng goreng" dishes like Maggi Goreng.
Address: Jalan SS 15/8b, Ss 15, 47500 Subang Jaya, Selangor
Operating Hours: 24 hours, daily