Food & Drinks
14 Best Food In Cheras You Shouldn't Miss Out On! (2020 Guide)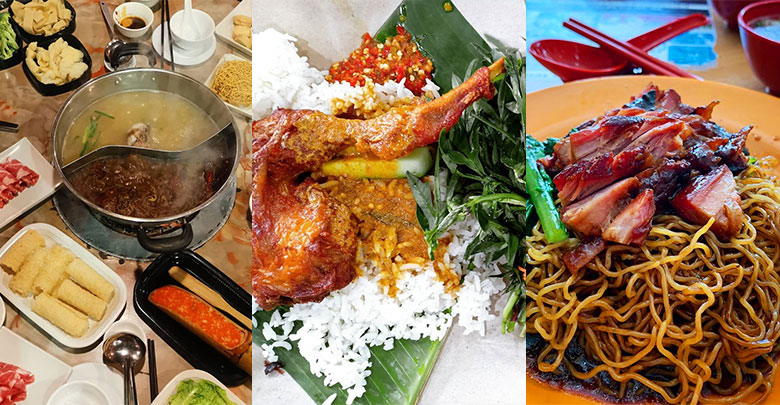 Cheras has been a place full of surprises for many people. There are many great malls, wonderful cafes, and the most important stuff for us, delicious foods.
In today's article, we're bringing you the 14 Best Food In Cheras You Shouldn't Miss Out On!
1. 50 Cents Nasi Lemak Bungkus @ Warong Kaklong (Halal)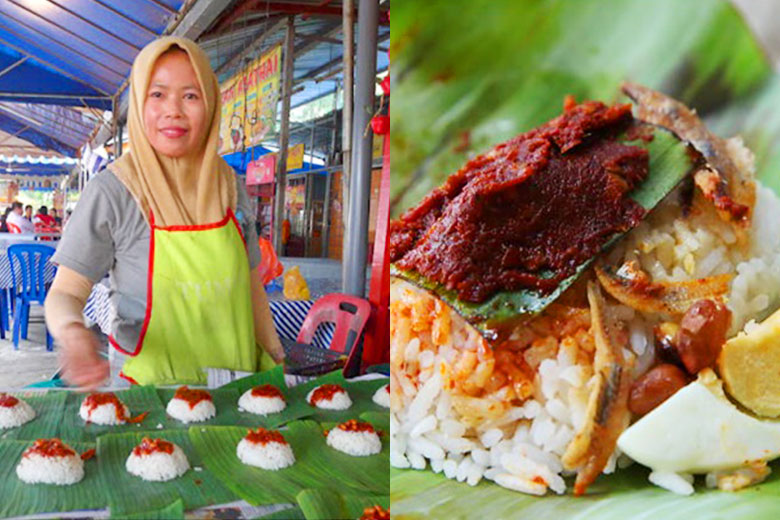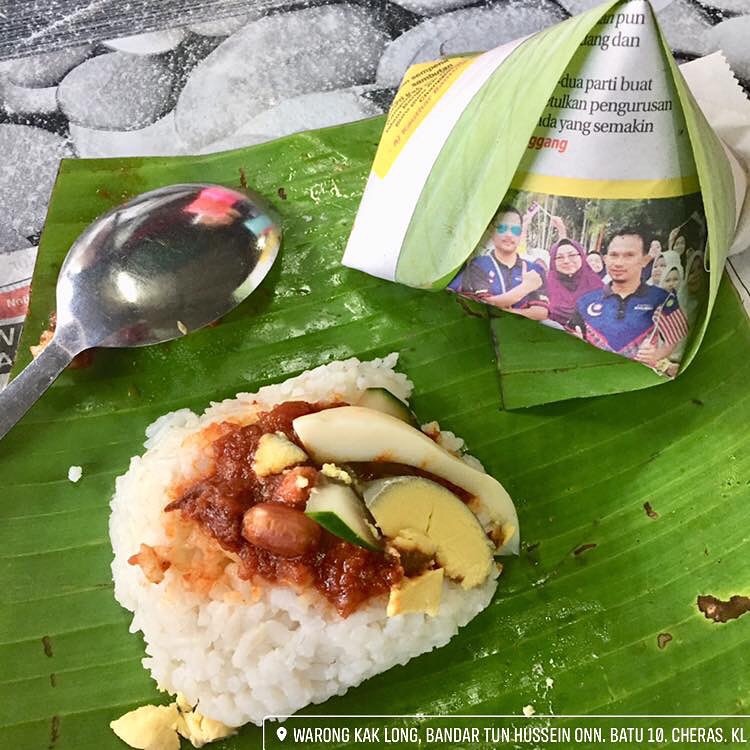 There is not much you can buy with 50 cents these days but Warong Kaklong is here to prove you wrong. At Warong Kaklong, they sell Nasi Lemak Bungkus (nasi lemak packets) at only 50 sen for the past decades. The nasi lemak might not seem big but the fragrant of the nasi lemak is undeniably strong. The pack of nasi lemak comes with a good portion of coconut rice, good amount of nuts and anchovies and delicious yet spicy sambals.
Address: 12, 10, Jalan Suasana 2/7, Tun Hussein Onn, 43200 Cheras, Selangor
Operation Hours: Everyday, 6am – 3pm. Closed on Monday
2. Chapathi Recipes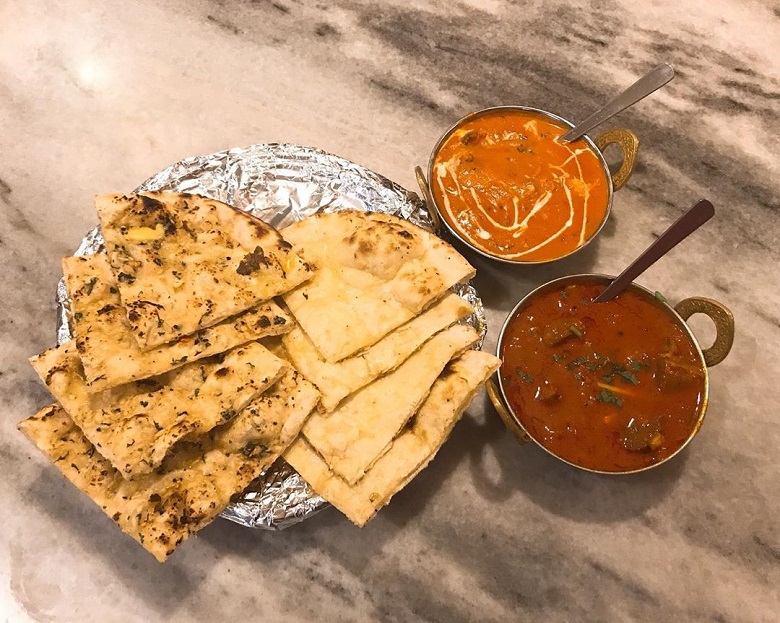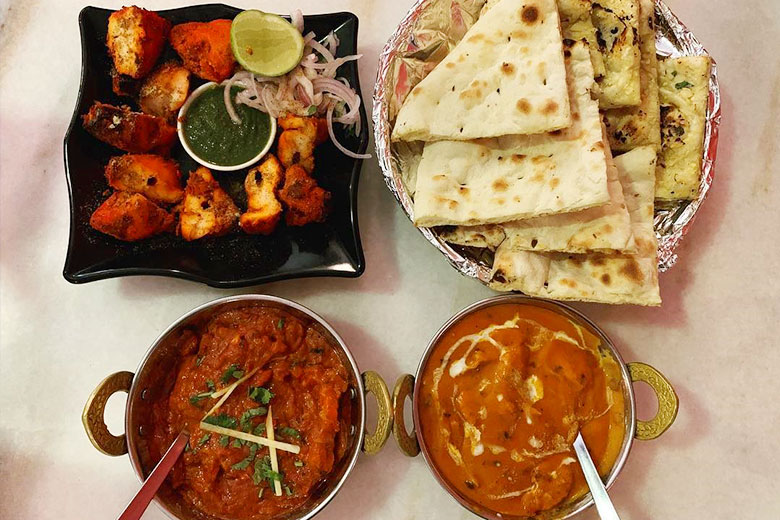 Located just 2 minutes away from UCSI university, Chapathi Recipes has been serving wonderful garlic butter naans and butter chicken.Their garlic butter naans is arguably the best in KL as every bite you take comes with a burst of garlic and butter flavours. The crunchiness of the naan just makes you wanting it more. And don't make me start on their butter chicken. The tandoori chicken is cooked to perfection before entering the buttery gravy.
Address: 5, Jalan Menara Gading 1, Taman Connaught, 56000 Kuala Lumpur
Operation Hours: Everyday, 11am – 11pm
3. Shi Fu Wantan Mee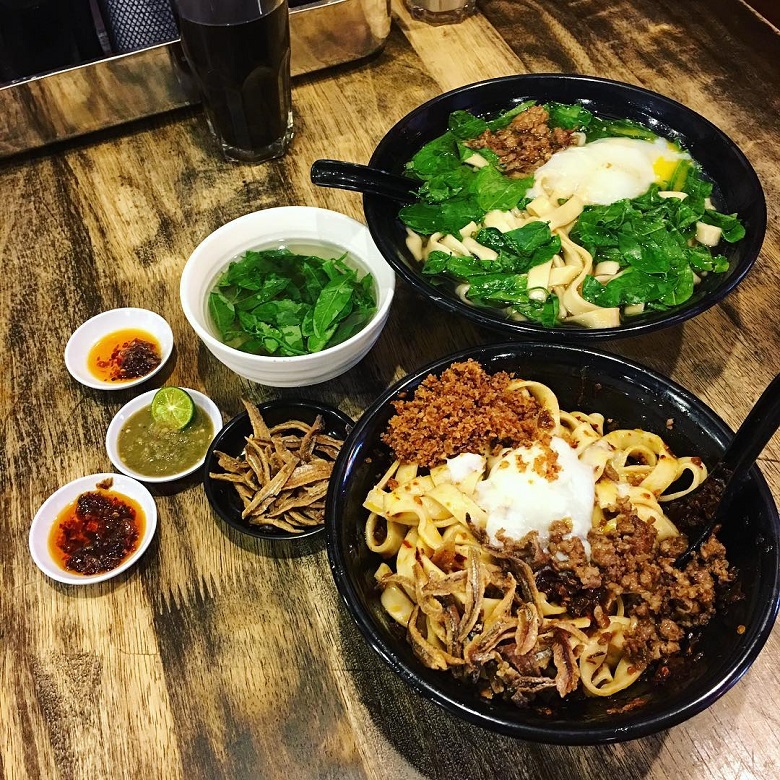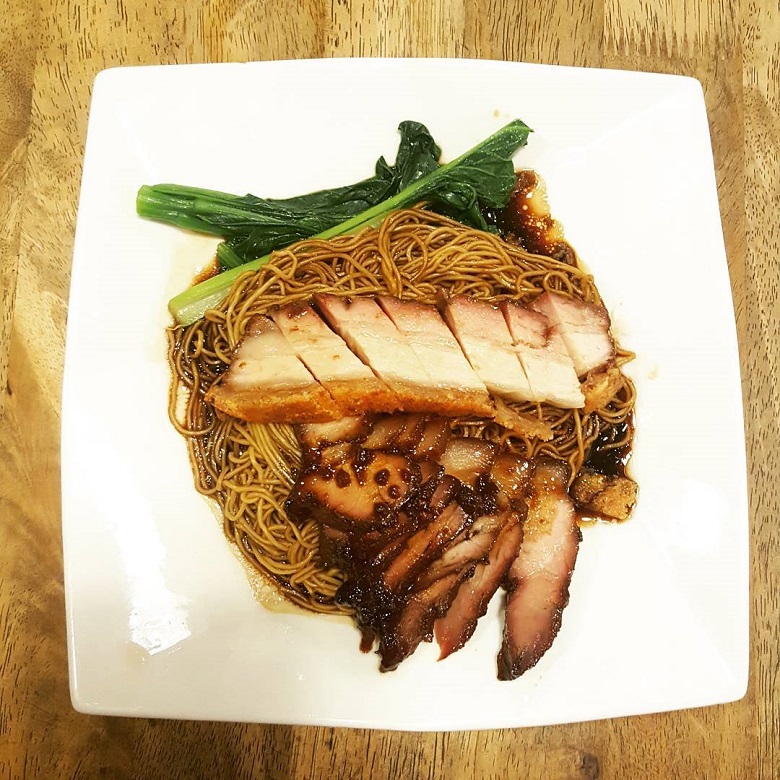 Shi Fu Wantan Mee is known to serve the "world's most spiciest" Pan Mee and it is not for the weak hearted. The noodle might not look reddish in colour but trust us, it is so spicy there are people admitted into hospital after having it. Other than that, they also serve a variety of noodles such as curry noodles, wantan mee and etc. Each of their dish has their own unique taste and it is worth trying all of them. Best of all, they also serve free flow pork lard which comes in multiple flavours!
Address: 18, Jalan Manis 4, Taman Segar, 56100 Kuala Lumpur
Operation Hours: Everyday, 9am – 12am
4. Anne Elizabeth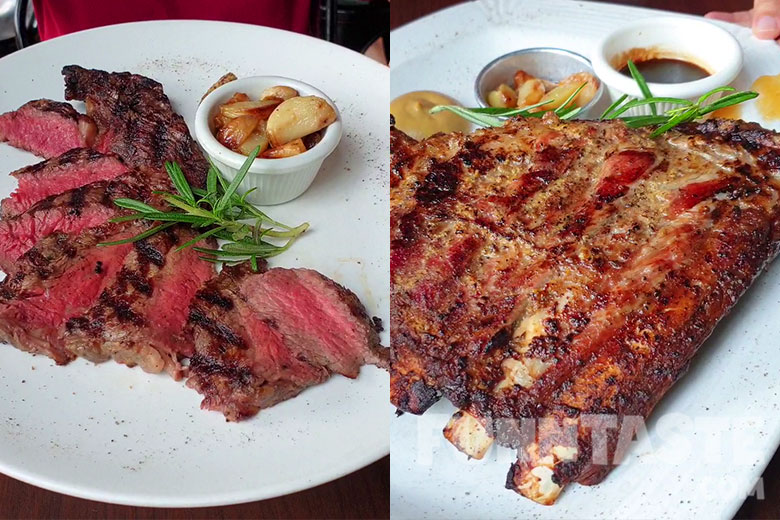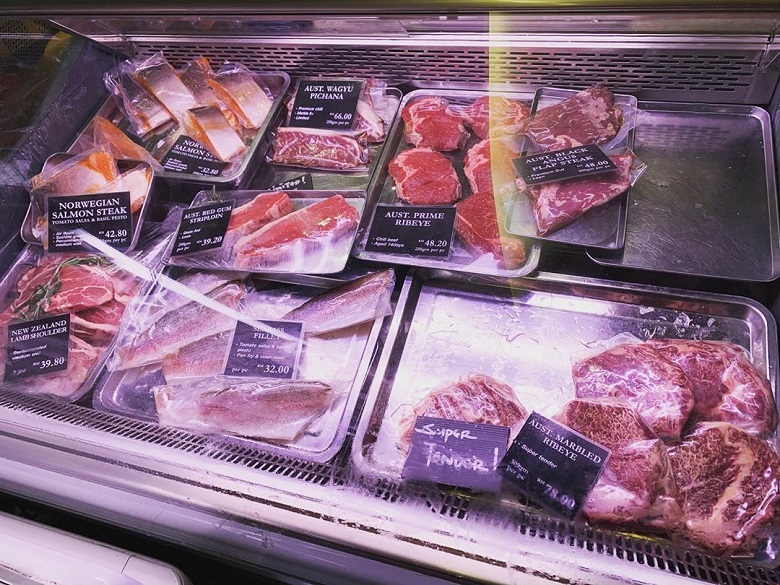 Opened 4 years ago by a qualified chef Jacob Fong, who specialised in British-European style cuisine, Anne Elizabeth takes pride in serving good quality imported meats and salmon. They have 2 huge chillers just to display their meats, starting from their specially homemade sausages to their freshly cut salmons. The most popular option is their Spanish Iberico Pork, which is a classic favourite that pork lover must not be missed. The dining concept here is – "You Choose, You Pair, We Cook, We Serve". So don't be surprised if no one hands you a menu!
Address: 1, Jalan Manis 4, Taman Segar, 56100 Kuala Lumpur
Operation Hours: Everyday, 12pm – 11pm. Closed on Friday
6. Hokkien Mee @ Chui Lau Sinn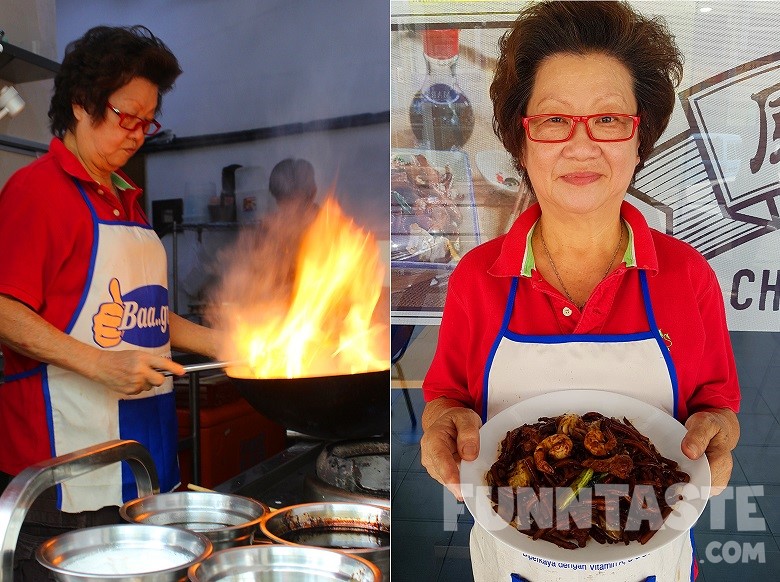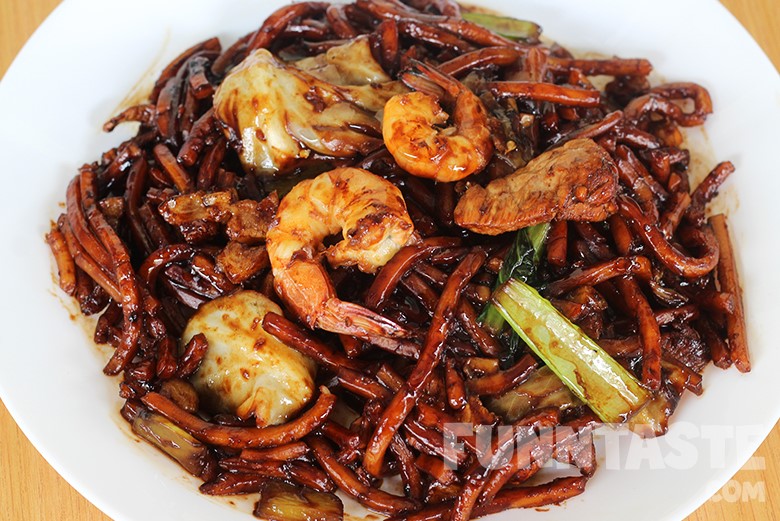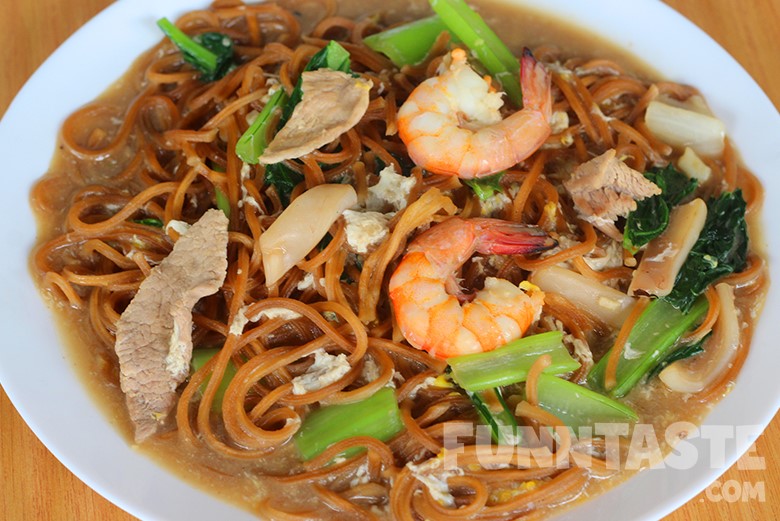 Having over 40 years of experience, Chui Lau Sinn hokkien mee is one of the best in Cheras. The owner usually insist on cooking the noodles by her own to ensure the taste of the food is always on standard. Their delicious Hokkien Mee is only selling for RM9.90 onwards and have a good portion of prawns, chicken slices and crunchy pork lard. If you are not into hokkien mee, there is also a lot of other choices such as Fried Lou Shu Fun and Fried Rice.
Address: 1, Jalan Jejaka 3, Maluri, 55100 Kuala Lumpur
Operation Hours: Everyday, 11am – 9.45pm
7. Peel Road Nasi Lemak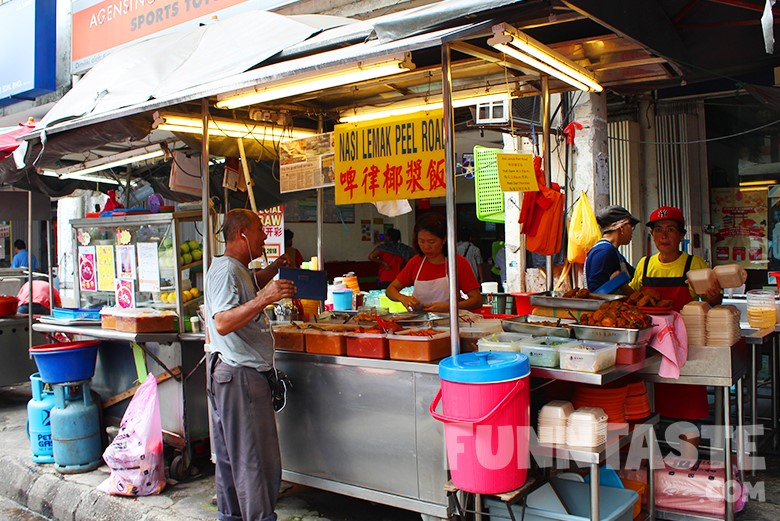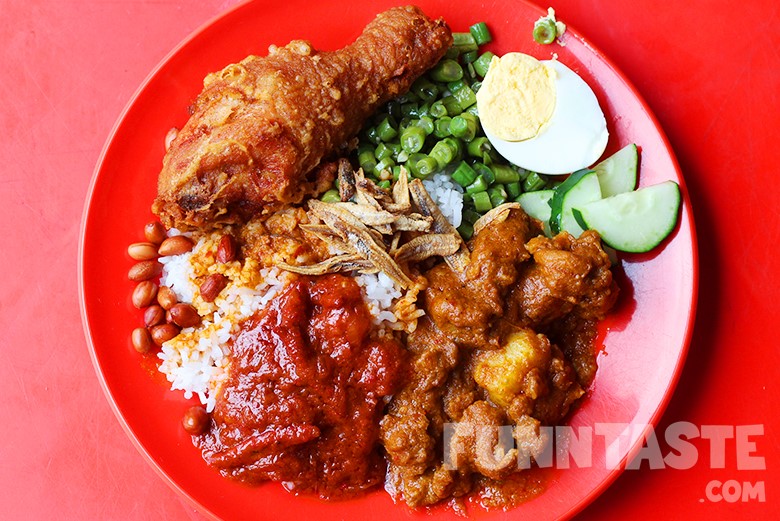 Mention Chinese Nasi Lemak, Peel Road Nasi Lemak is surely one of the places to come into mind. Not surprisingly, it operates in a Chinese coffee shop which also houses other Chinese food stalls. Although it is marketed as nasi lemak, the ordering process is quite similar to Chinese Mix Rice (zhap fan) style. You start off with a choice between white rice or santan rice, then you choose and scoop your preferred lauk to your plate by yourself. Lastly, give your plate to the lady boss and request for the essential ingredients which are ikan bilis, peanuts, boiled egg and cucumber. The most popular side dish is their wild boar curry where you can barely find it anywhere else.
Address: 88, Jalan Peel, Maluri, 55100 Kuala Lumpur
Operation Hours: Everyday, 2.30pm – 9.30pm. Closed on Thursday
8. Yulek Wan Tan Mee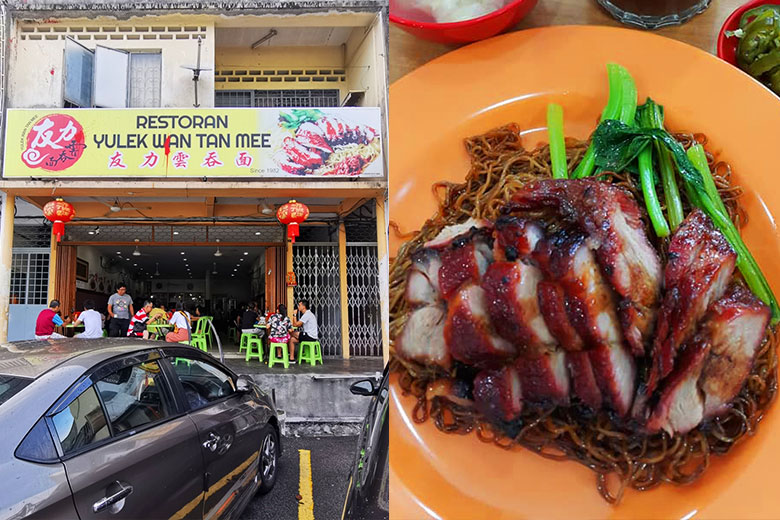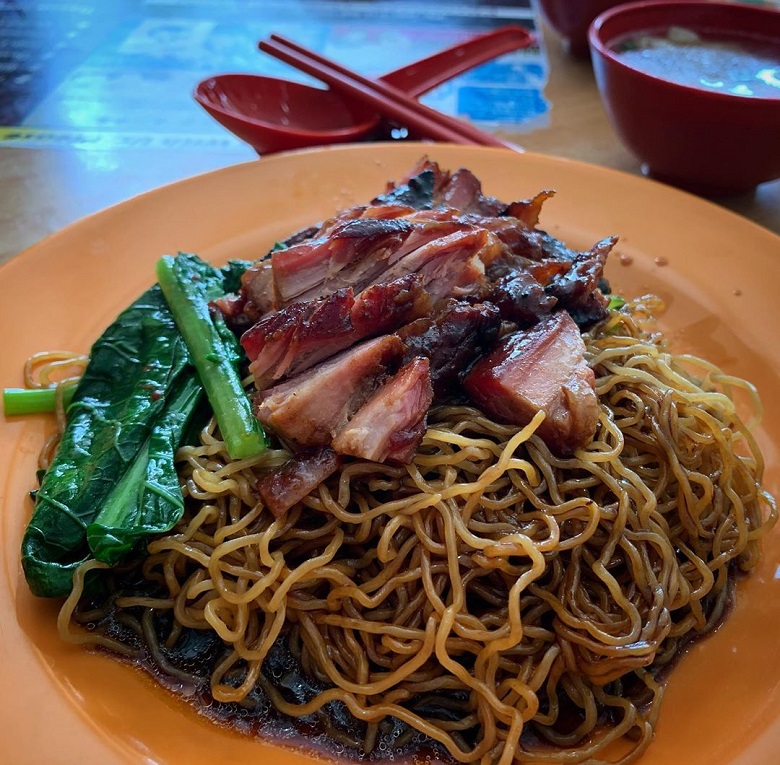 Another strong contestant to fight for the best Wantan Mee in Cheras, Yulek Wan Tan Mee might not have the fancy cooking method such as tossing up in the air but we can guarantee their taste is super duper good. Their Wantan Mee might look like an ordinary plate of Wantan Mee, but their Char Siew is something to die for. It has just the right amount of fats and meats which makes the Char Siew melts in your mouth and eat them together with their springy noodles, is an experience out of the world.
Address: 19, Lorong Durian, Taman Cheras, 56100 Kuala Lumpur
Operation Hours: Everyday, 7.30am – 4pm. Closed on Tuesday
9. Dragon Door Steamboat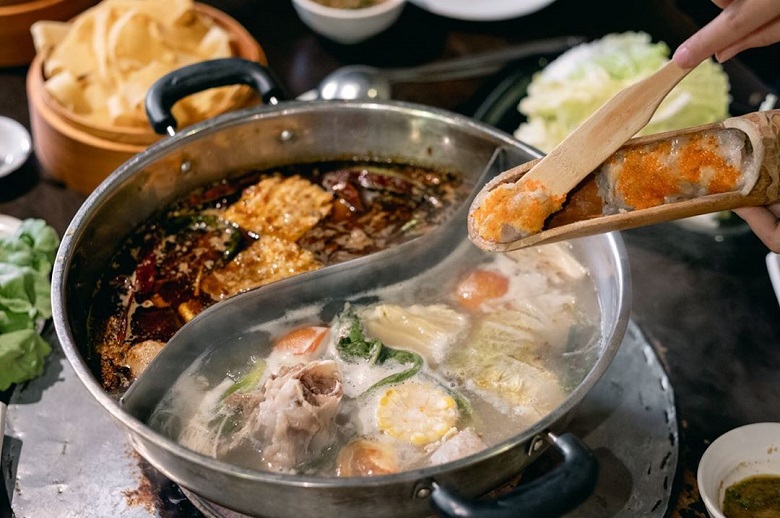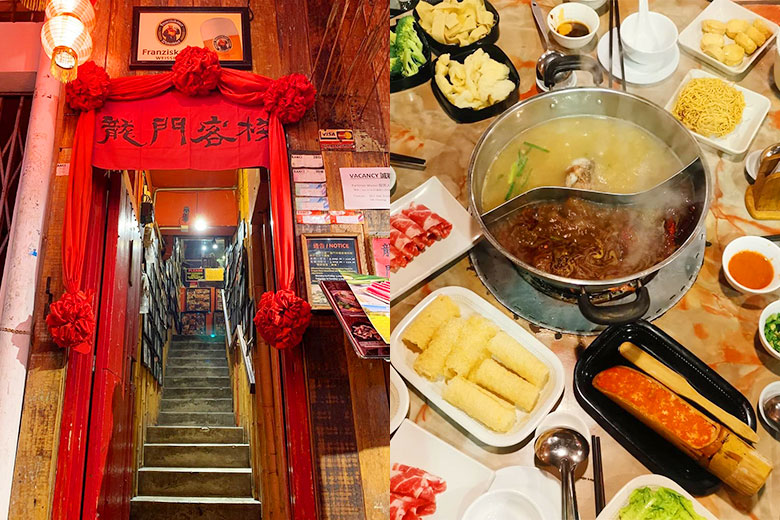 Dragon Door Steamboat has a storefront that you will never miss. The shop is decorated similar to those old-time Chinese shoplot with red lanterns and curtains. There are also countless photos of artists visiting the shop. Their food is something you shouldn't be missing as well. They have 5 different selection of soups you can choose from and what we suggest is the pork bone soup. The pork bone soup comes with big pork bone and the soup so fragrance and delicious, you won't stop slopping the soup.
Address: 18-1, Jalan Manis 4, Taman Bukit Segar, 56100 Cheras
Operation Hours: Everyday, 5pm – 12am
10. Big Tree Lin Kee @ Chan Sow lin (Steamed Fish)
A very popular stall that's operate under a big tree in Cheras, Big Tree Lin Kee has been cooking wonderful lunch for many friends and families. Many of them go for their steamed fish and other seafood dishes. Their Signature will be their steamed assam fish head where the fish head is cooked perfectly, not too mushy, and mixed with their own recipe asam sauce. They also serve other dishes such as Vinegar Pork Knuckles and Lala soup which is also a must when you are planning to visit them.
Address: 87, Jalan Waras 3, Taman Connaught, 56000 Kuala Lumpur
Operation Hours: Everyday, 10,30am – 3pm. Closed on Monday.
11. Pok Nik Nasi Kukus Ayam Kampung (Halal)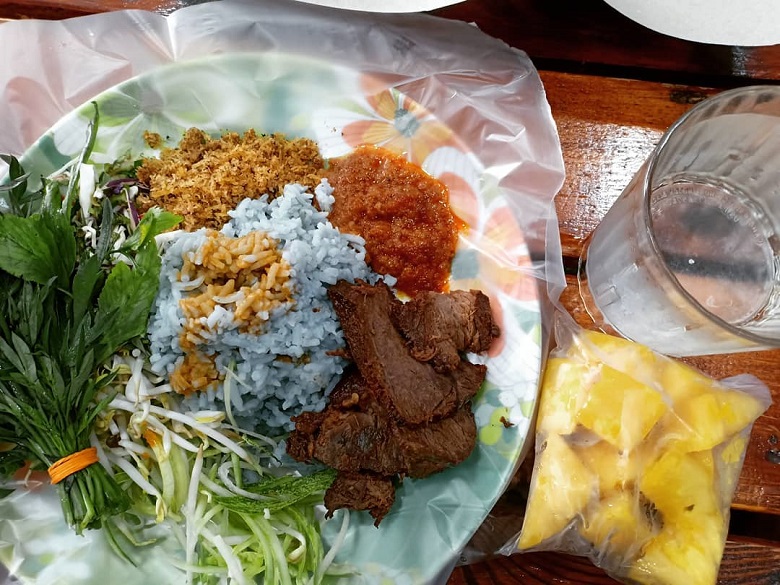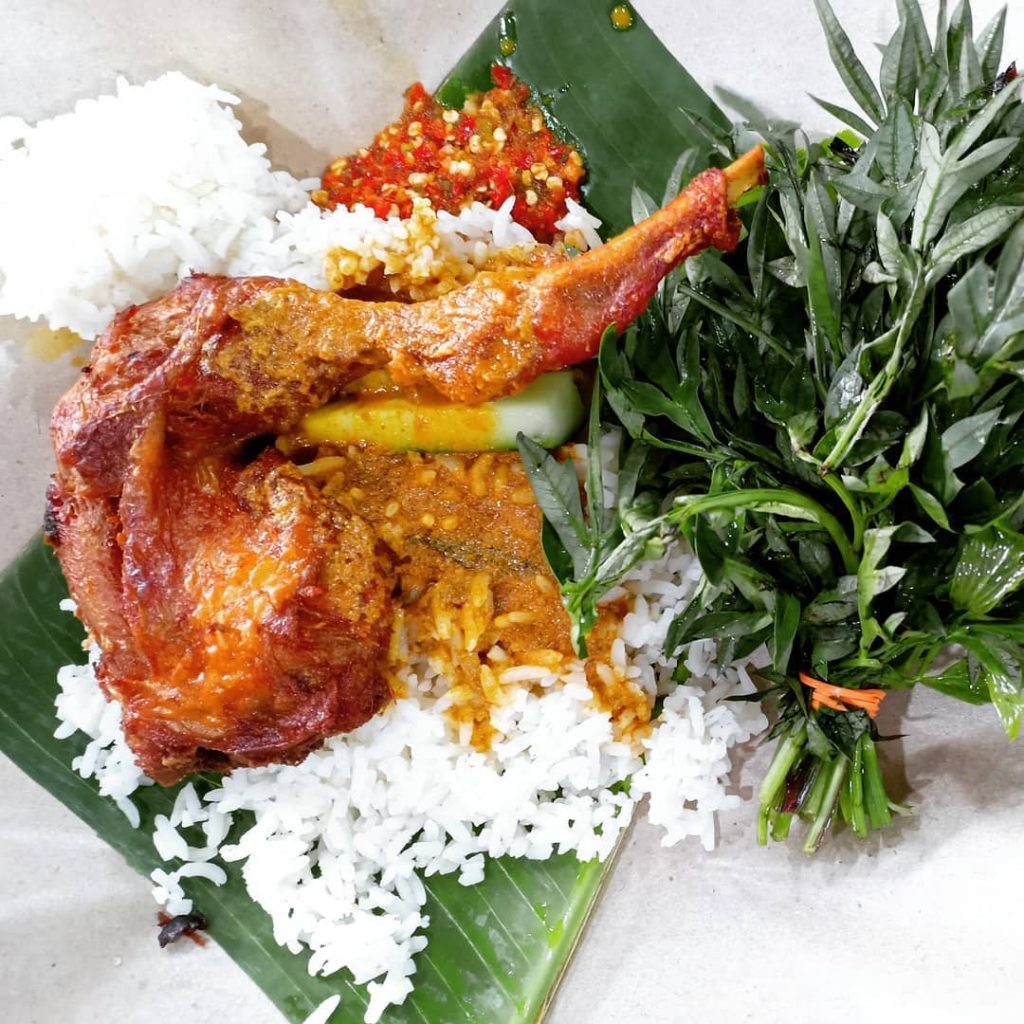 When people think of Cheras, they think of Chinese restaurants. However, it doesn't mean there are no good malay restaurants in the area. Pok Nik Nasi Kukus is the restaurant you should try at least once in your life. The stall itself doesn't seem very interesting at first, mainly because it might look like an ordinary stall from far. But once you try their nasi kukus, there is no turning back. The rice is fluffy and fragrance at the same time, and it goes so well with their freshly fried chicken.
Address: 7, Jalan 8/95b, Taman Cheras Utama, 56100 Kuala Lumpur
Operation Hours: Everyday, 7.30am – 9.30pm
12. Restoran Char Siew Yoong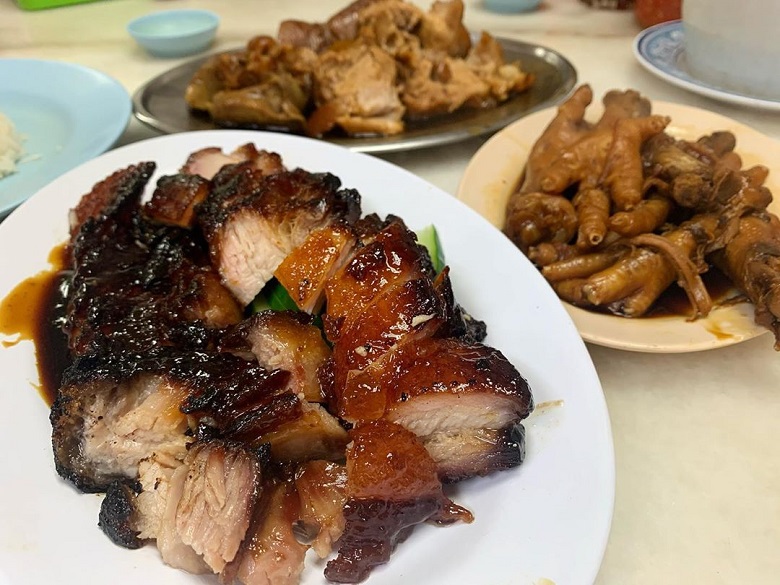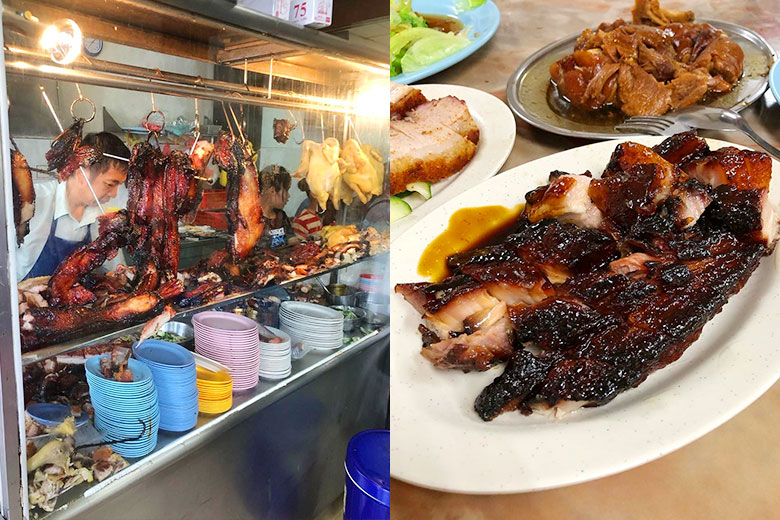 Restoran Char Siew Yoong is a very well known shop in Cheras area. They have been serving legendary Char Siew since decades ago. Their Char Siew is even been said to be better than the Char Siew compare to the one in Hong Kong by a famous actor, Chapman To. Their Char Siew is marinated perfectly with their homemade sauces and cooked it perfectly to provide it with a melt in your mouth texture. It should be in every Char Siew lovers bucket list.
Address: 23, Jalan Pudu Ulu, Taman Pertama, 56100 Kuala Lumpur
Operation Hours: Everyday, 10.30am – 5pm. Closed on Thursday.
13. Crab Generation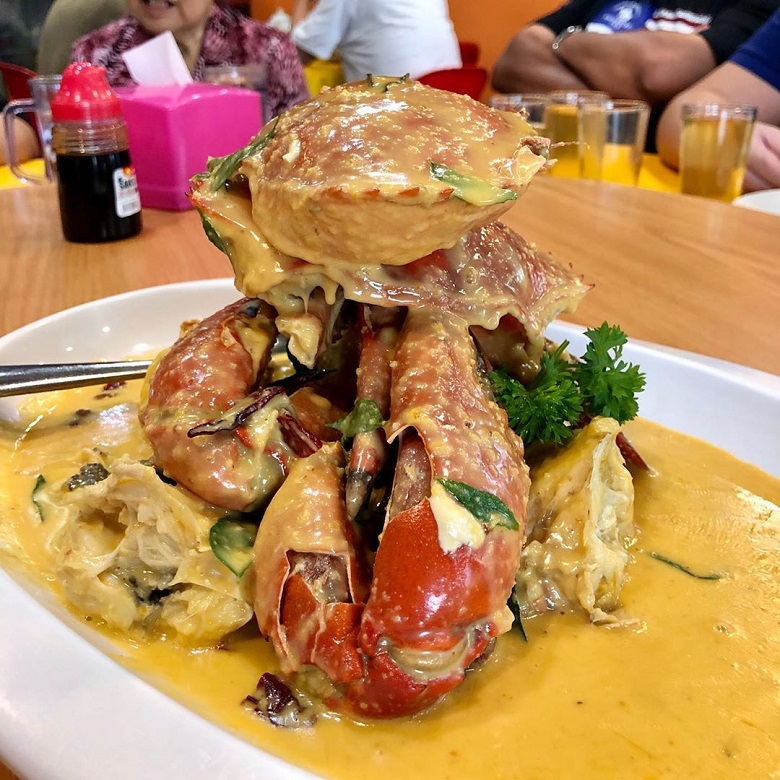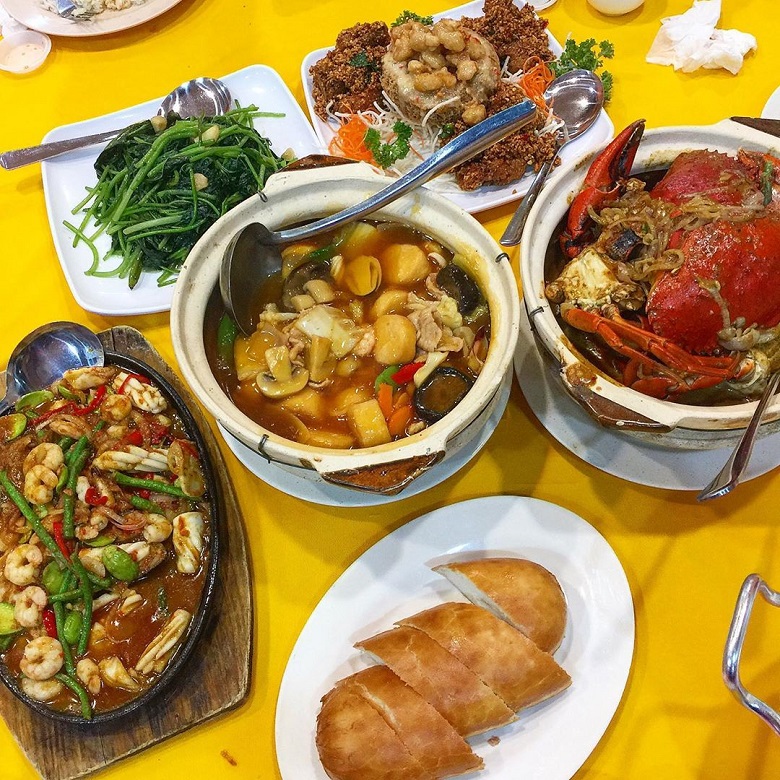 A popular chain of restaurant located in multiple areas of Malaysia, Crab Generation has been a great place to hangout among young and older generations. Crab Generation is a great place for family and friends to gather around and to indulge wonderful crabs. They serve traditional crab cuisine such as sweet and sour crabs, salted egg crabs and many more. They also have creative way of cooking the crabs such as brown sugar pearl crab and oreo cheese crab.
Address: 60, Jalan 1, Taman Len Seng, 56000 Kuala Lumpur
Operation Hour : Everyday, 11.30am – 2.45pm, 5pm – 11pm.
14. Khunthai Authentic Thai Restaurant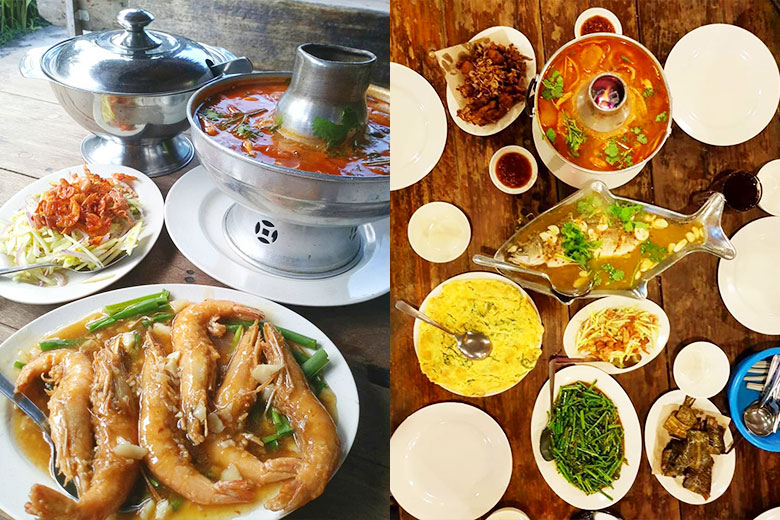 Khunthai Authentic Thai Restaurant started at the year 1999 from a humble 10 tables restaurant expand to more than 280 tables diner. Most of the furniture are made out of woods to give the whole restaurant an old school but yet authentics vibe. The restaurant serves all sorts of thai cuisine such as BBQ, Kerabu, Soups, and others. Oh! What is worth mentioning is their seafood, it is all freshly caught.
Address: Lot 2, Jalan CJ 1/6, Kawasan Perindustrian Cheras Jaya, 43200 Cheras, Selangor
Operation Hours: Everyday, 11am – 12am