Food & Drinks
14 Dessert Spots In Subang Jaya Every Sweet Tooth Should Try (2020 Guide)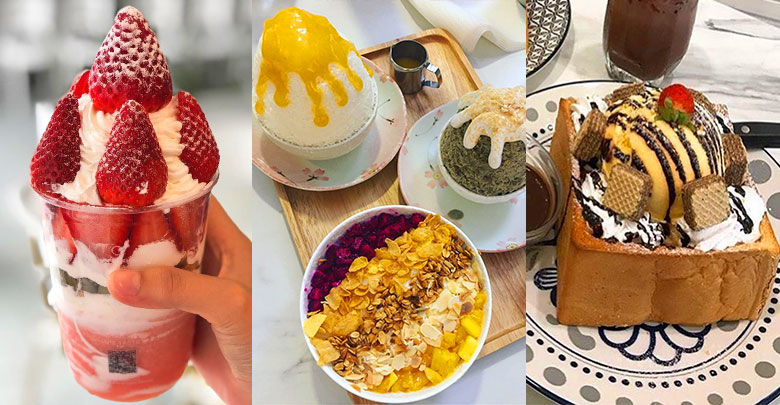 Food is such an important part of our lives. After a satisfying meal, we always get ready with a second stomach, just for a sweet and tasty dessert to round up a meal session.
Whether you enjoy your dessert cool as ice cream or hot and crispy as waffle, the city of Subang Jaya has it all and you'll be spoilt for choices.
Here, we've rounded up 14 Best Dessert In Subang Jaya Every Sweet Tooth Should Try (2020 Guide).
1. Chewie Mellow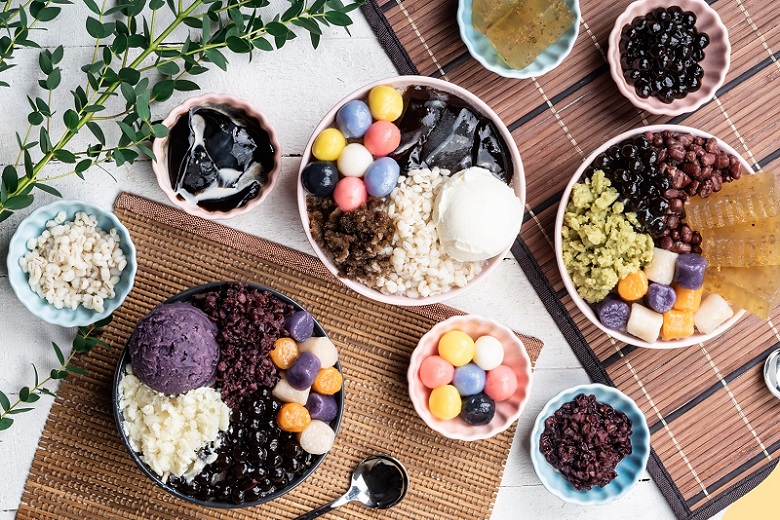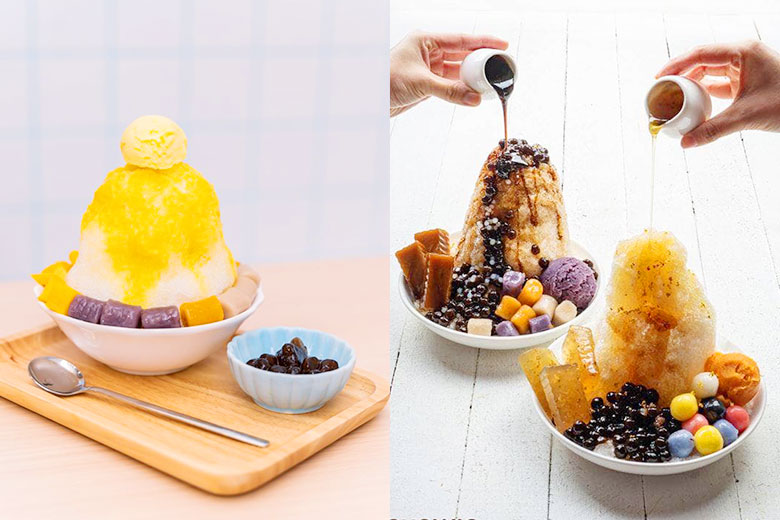 Chewie Mellow is without a doubt one of the cutest dessert stores you'll ever come across, mainly due to its cute mascot and brightly lit pink and light blue decor. Located at the busy street of SS15, Chewie Mellow serve a wide array of Taiwanese desserts. Their shaved ice comes in different flavours, which includes soya, grass jelly, matcha among others. Hot dessert are available as well that are nourishing for the body, such as Pumpkin Barley and Red Bean with Lotus.
Hours: 11am – 11.30pm (Mon-Thurs), 11am – 12am (Fri-Sun)
Address: 55-G, Jalan SS 15/8a, Ss 15, 47500 Subang Jaya, Selangor
2. Harajucube SS15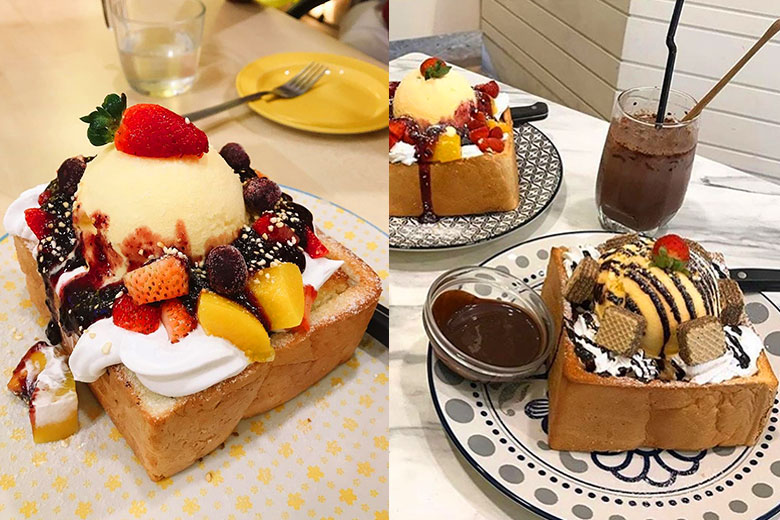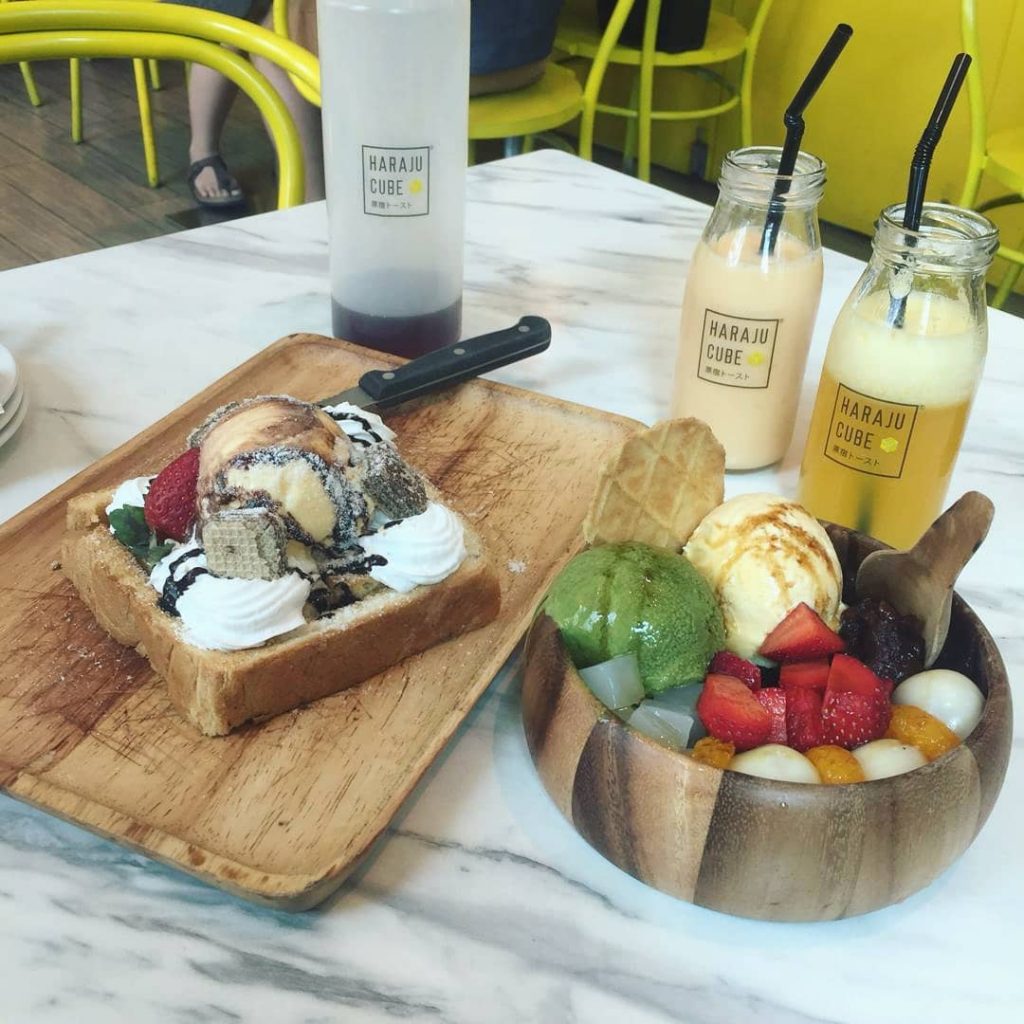 From the name, you could already guessed that this is a Japanese dessert cafe. To be exact, it is a Japanese honey toast specialty dessert store. Harajucube serves their dessert which comes with a thick bread toast, topped with ice cream, toppings, then doused with honey. You get a nice and soft crunch in every bite you take. One dish can easily be shared by two or three people.
Hours: 10am – 10pm
Address: G-03 SS 15 Courtyard, Jalan SS15/4G, SS 15, 47500, Subang, Selangor
3. Dáo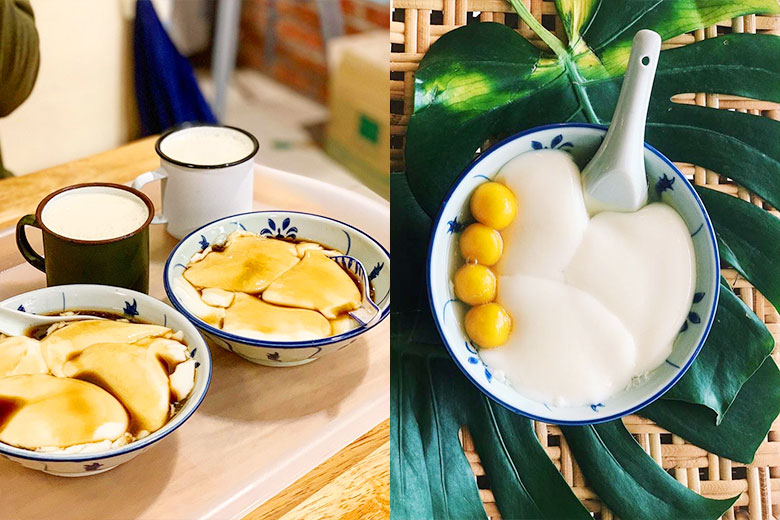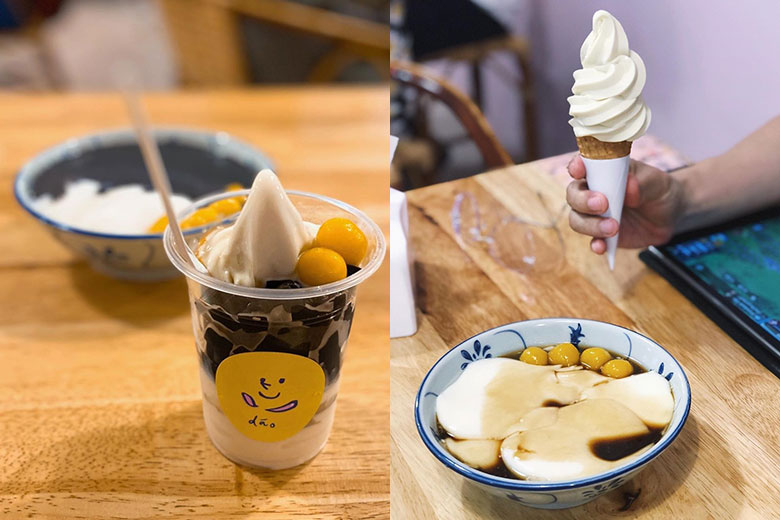 Dáo serves tau fu fah and soymilk-based products with the price range between RM2.80 to RM15. The recipe for their tau fu fah is more than 25 years old that came from Ipoh. Over here you can pick different syrup for your tau fu fah – ginger, brown sugar and white sugar. Best part is, the tau fu fah are not overly sweet, perfect for people of all ages.
Hours: 12pm – 10pm, closed on Wednesdays
Address: 20, Jalan SS 15/4b, Ss 15, 47500 Subang Jaya, Selangor
4. Hanbing Korean Dessert Cafe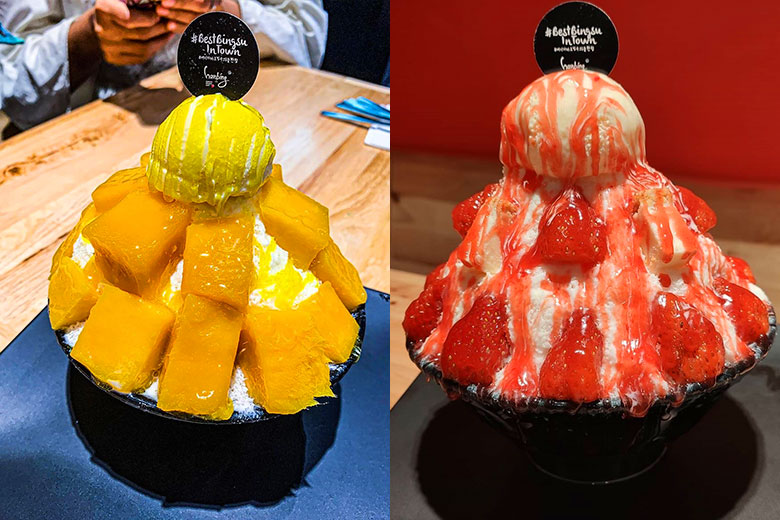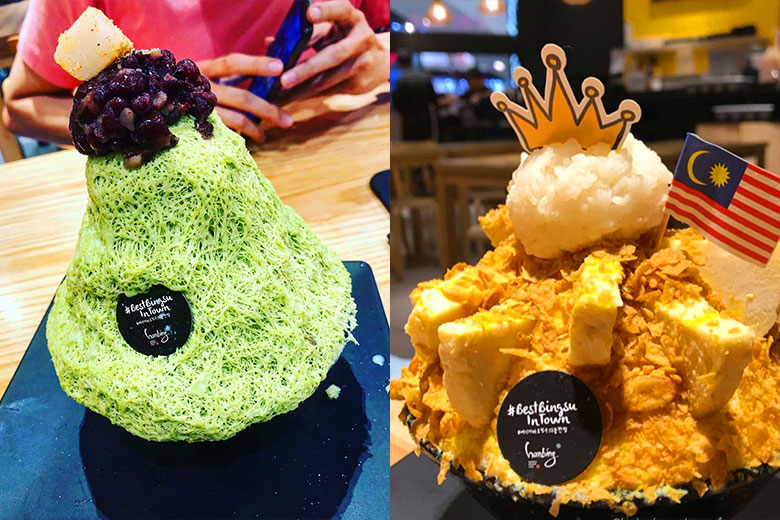 Hanbing is one of the most popular bingsu spots in the Klang Valley. So if you love Korean shaved ice, this is the place for you. They specialise in bingsu covered with luxurious fruit items such as blueberry, strawberry and musang king durian. The Mango Snow Ice is their signature item and the perfect choice for those wanting something sweet without being too obvious about it.
Hours: 11am – 12pm
Address: G-09, SS15 Courtyard, Jalan SS15/4G, Ss 15, 47500 Subang Jaya
5. Chill U Up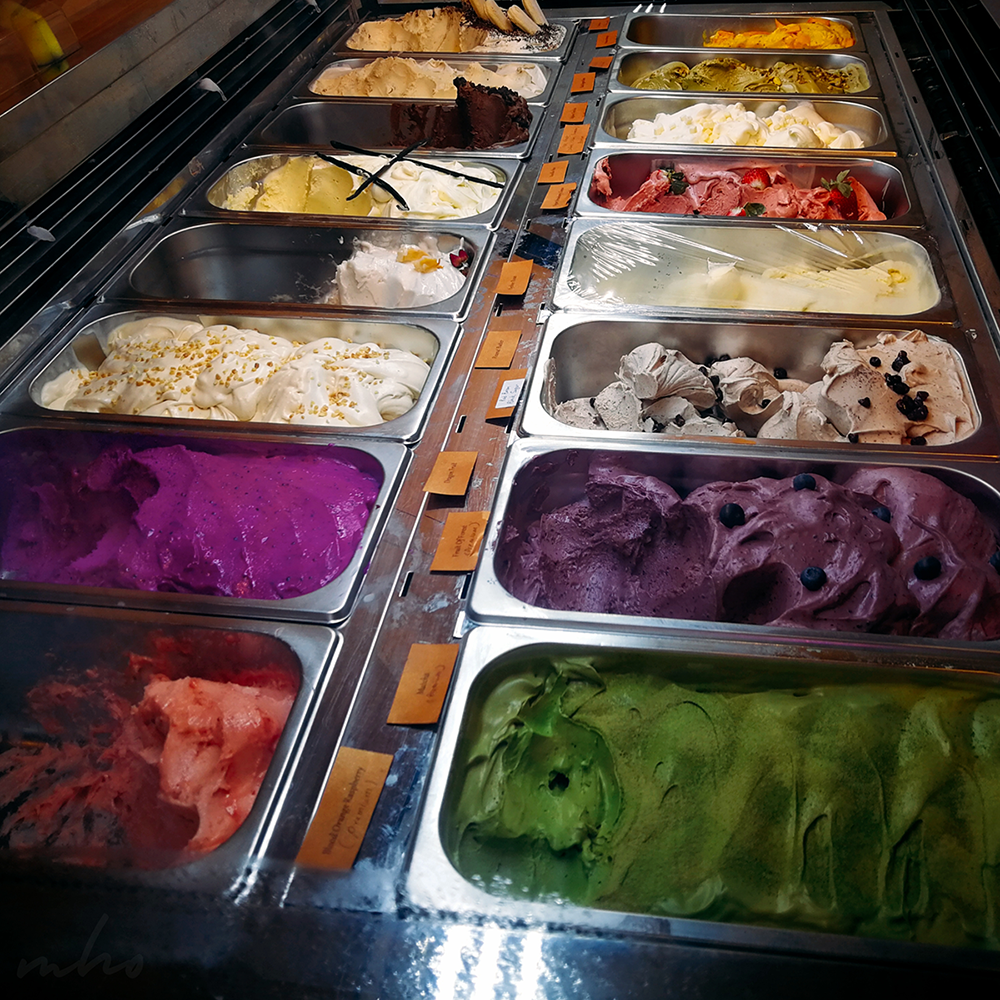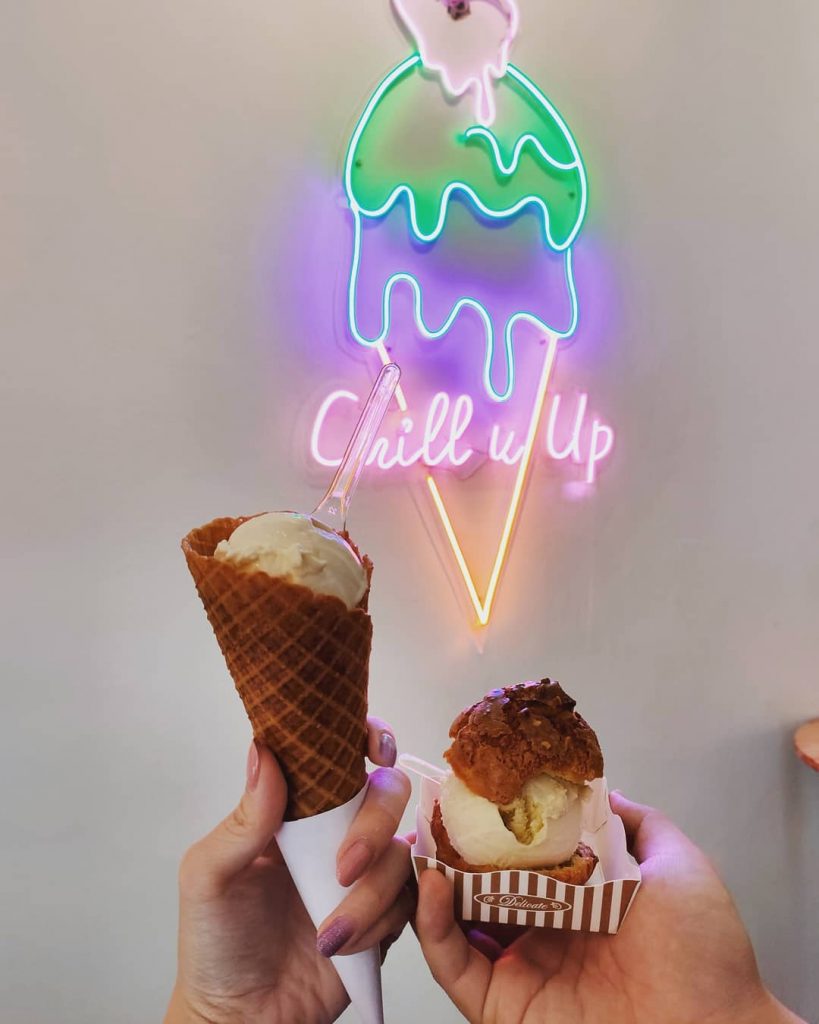 Chill U Up is SS15's newest dessert spot to satisfy your gelato craving. They serve many variety of flavours, whether you're after something nutty, sweet, fruity or chocolatey, you can find it at Chill U Up. Even their ice cream cone is homemade, which comes in 3 different flavours, original, green tea, and charcoal.
Hours: 11am – 10pm
Address: 13-G, Jalan SS 15/4d, Ss 15, 47500 Subang Jaya, Selangor
6. Inside Scoop (USJ)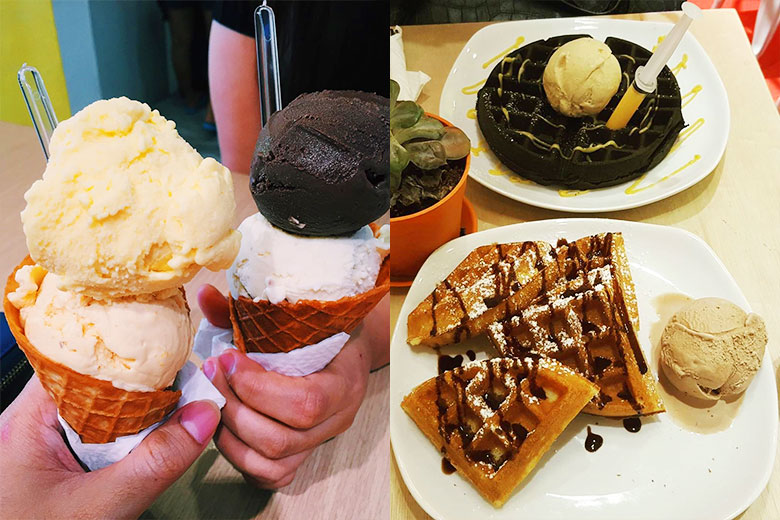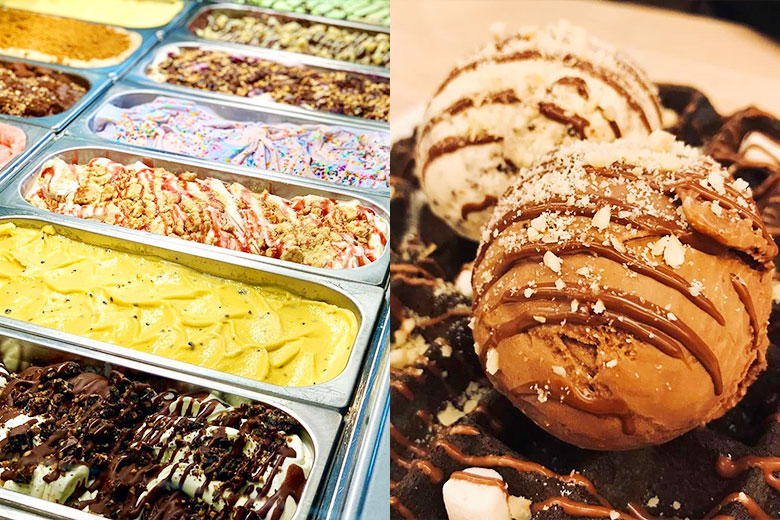 Inside Scoop is a popular ice cream store across Malaysia. They only use premium ingredients with no artificial flavourings, colourings and preservatives to ensure their ice cream is fresh. Some of their popular flavours are Peanut Butter Cup and Teh Tarik. You can also have just one scoop of ice cream with the waffle for a light but delectable treat.
Hours: 1pm – 12pm (Mon-Thurs), 12.30pm – 12pm (Fri-Sun)
Address: 27, Jalan USJ 10/1e, Taipan Business Centre, 47620 Subang Jaya, Selangor
7. Mykori Dessert Cafe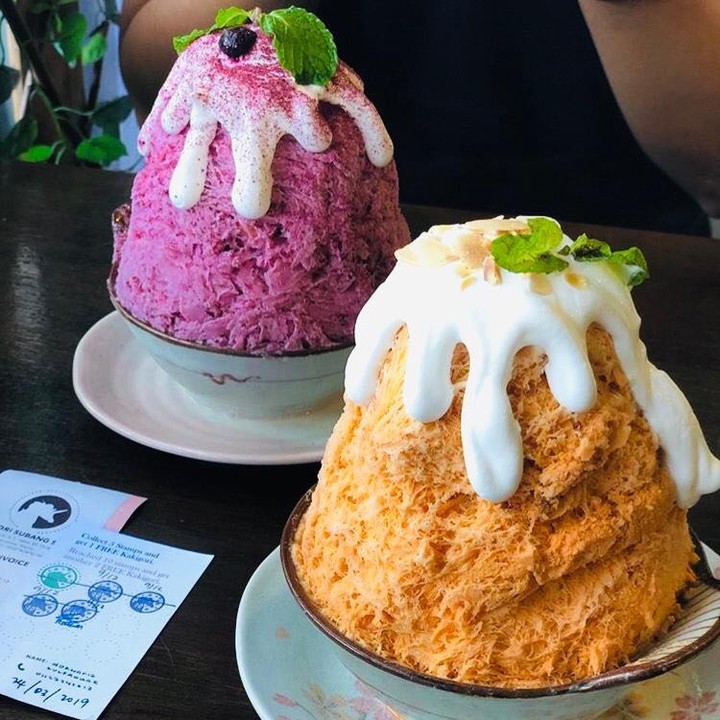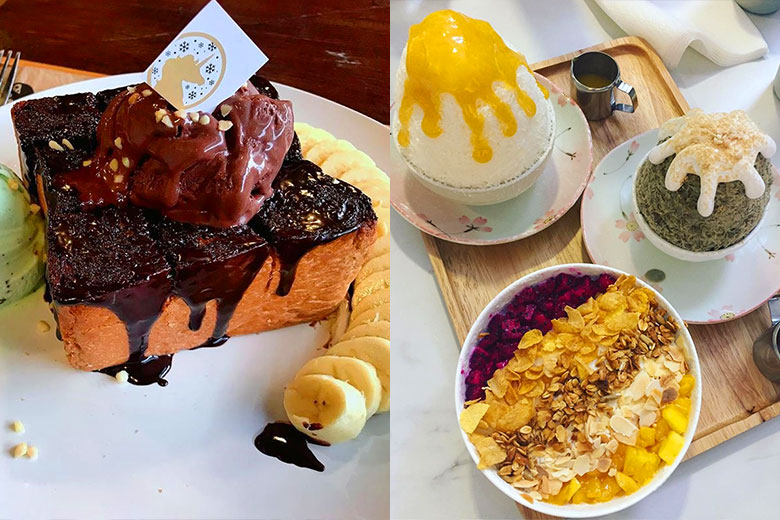 Mykori Dessert Cafe is one of the pioneers of Japanese shaved ice in Malaysia. From a myriad of flavours and toppings to choose from, rest assured knowing your shaved ice is going to be soft and fluffy here. For those who like to eat fruits with shaved ice, do try Melon Kakigori (topped with honeydew) and Mont Mauve Kakigori (topped with fruit berries). Taiyaki is available here as well, it is the fish shaped cake with sweet red bean paste inside.
Hours: 2pm – 11pm (Weekday) | 1pm – 11pm (Weekend)
Address: 5-1, Jalan SS 15/8a, Ss 15, 47500 Subang Jaya, Selangor
8. Rollney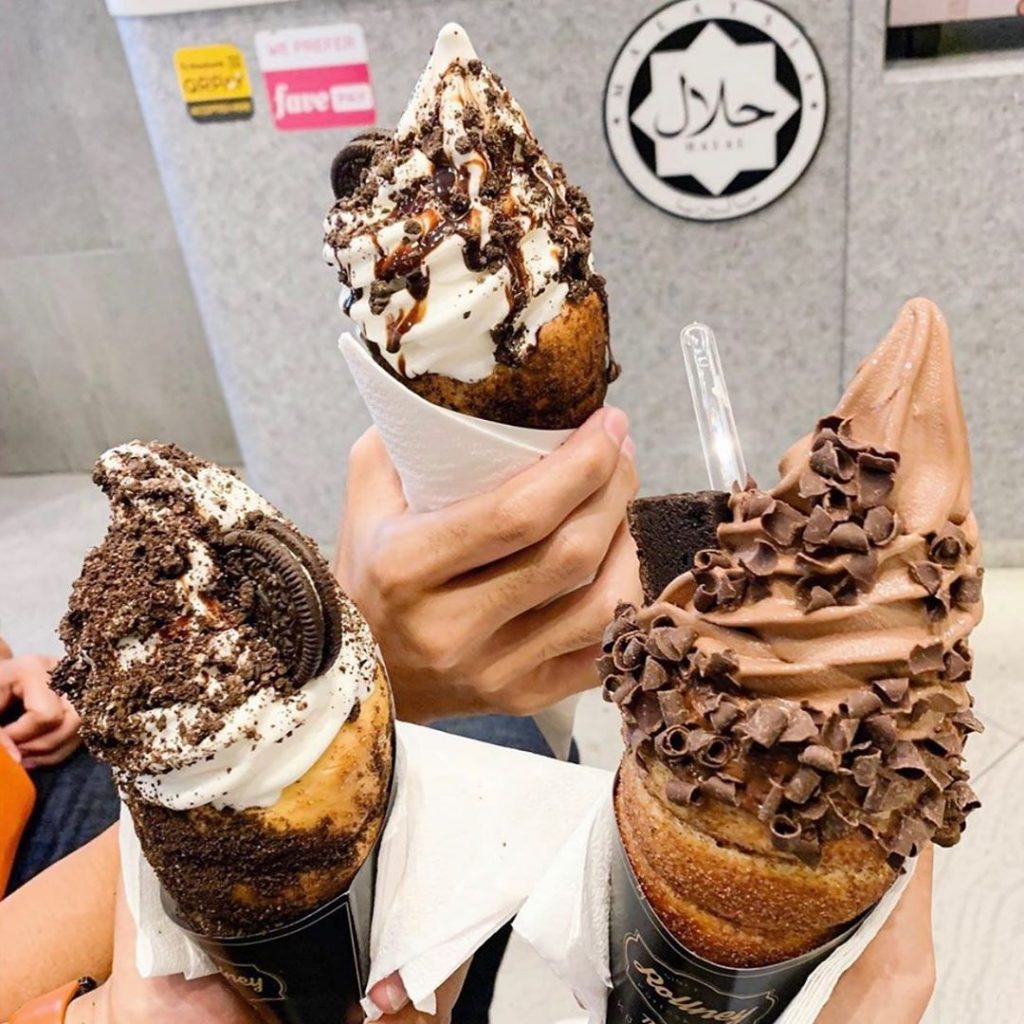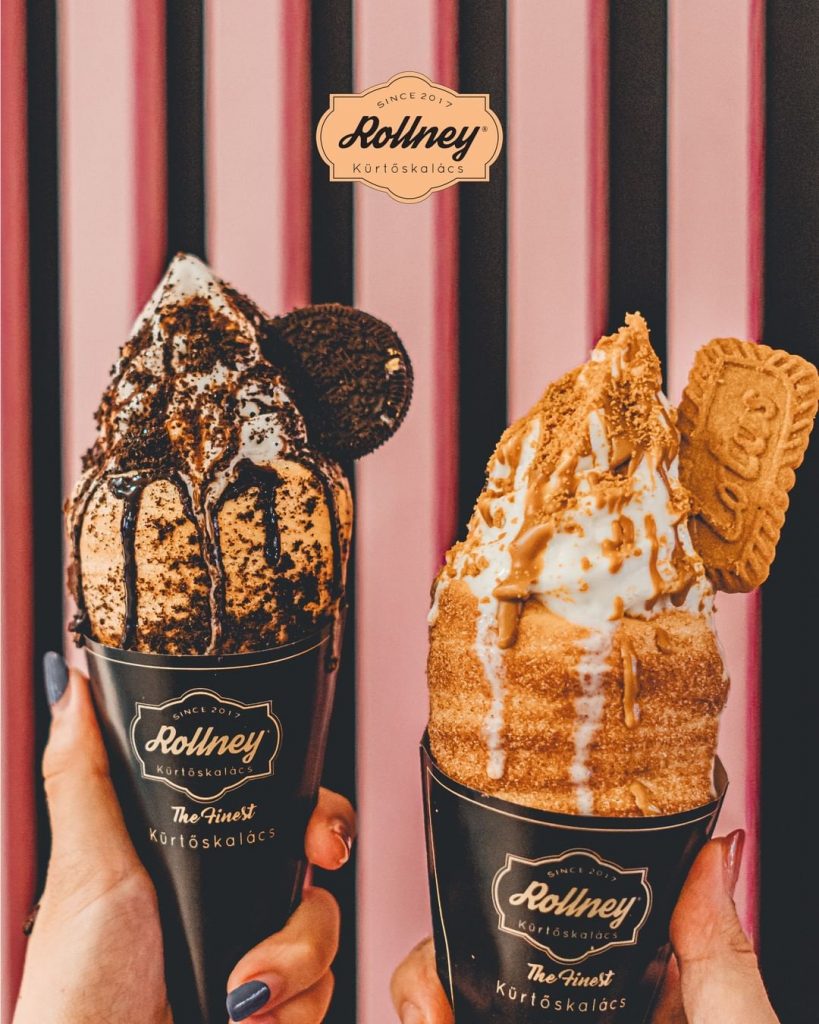 Now you don't have to fly all the way to Europe to enjoy Kurtos Kalacs, also known as Hungarian chimney cake. Rollney is a homegrown dessert chain specialising in this European dessert. All chimney are freshly made upon order, then have it filled with soft served ice cream. The portion is sharing-intended as it's very filling, therefore remember to tag a friend along with you.
Hours: 10 am – 10 pm
Address: Sunway Pyramid, LG2-08, 3, Jalan PJS 11/15, Bandar Sunway, 47500 Subang Jaya, Selangor
9. Fat Baby Ice Cream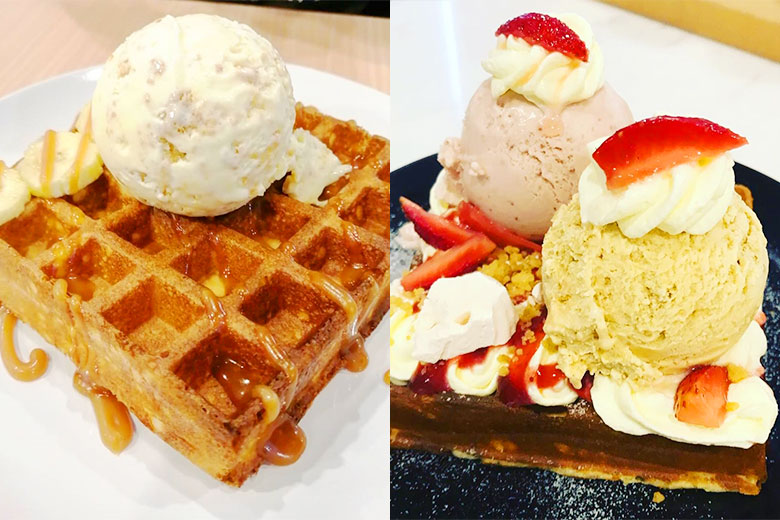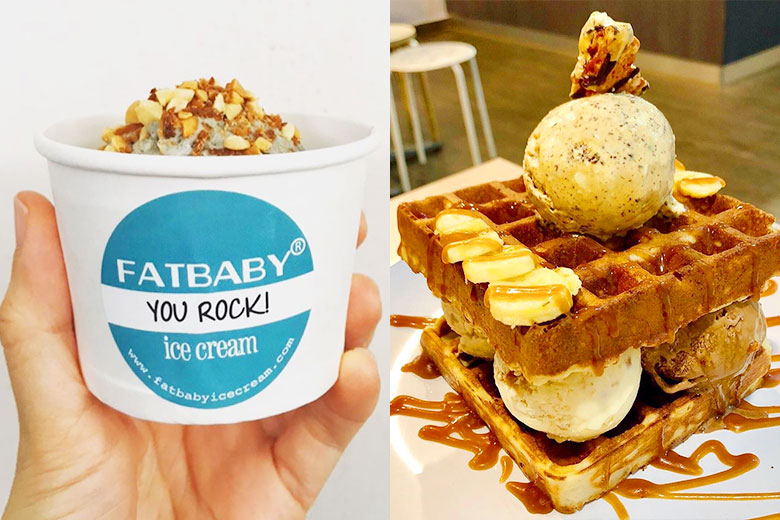 Located in SS15, Fat Baby Ice Cream is an ice cream parlour that only opens from Thursday to Sunday. Because most of the time, the owner and her staff are churning out great ice cream to supply to cafes in and around the Klang Valley and Penang. Variety of ice cream flavour is available for choosing. Some of the popular ones are chocolate, salted caramel, cornflakes ice cream. You can also choose to have crunchy waffle with ice cream to spice up your experience.
Hours: 1pm – 10pm (Thurs), 12.30pm – 10pm (Fri – Sat), 12.30pm – 10pm (Sun)
Address: 47, Jalan SS 15/4b, Ss 15, 47500, Subang Jaya
10. Souka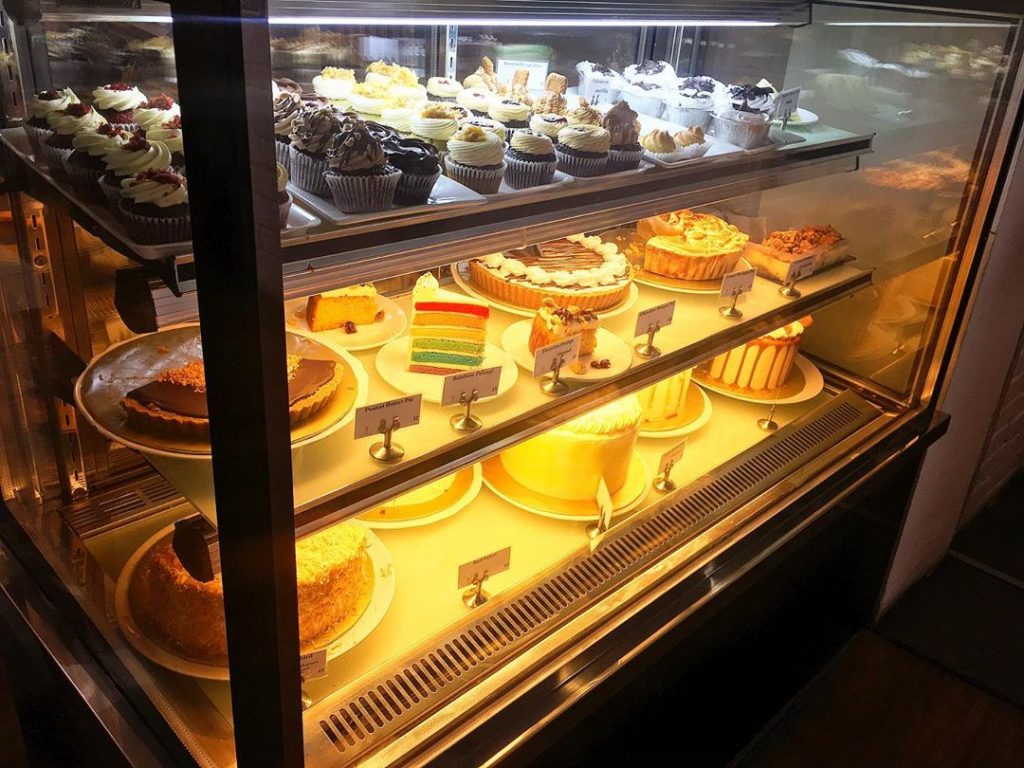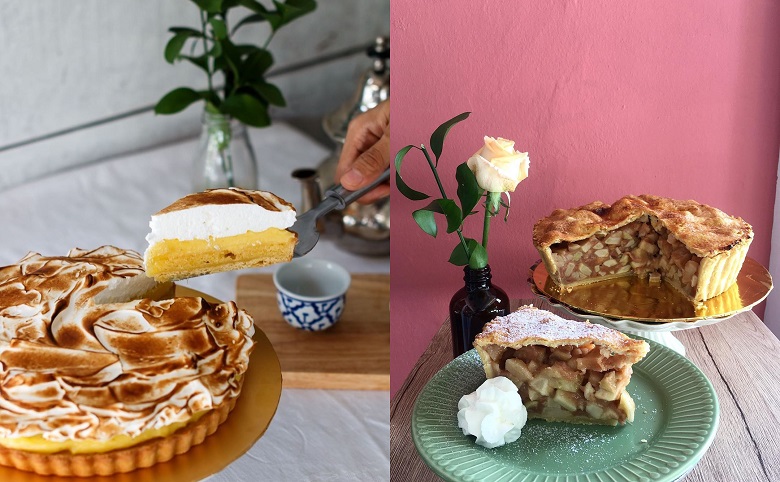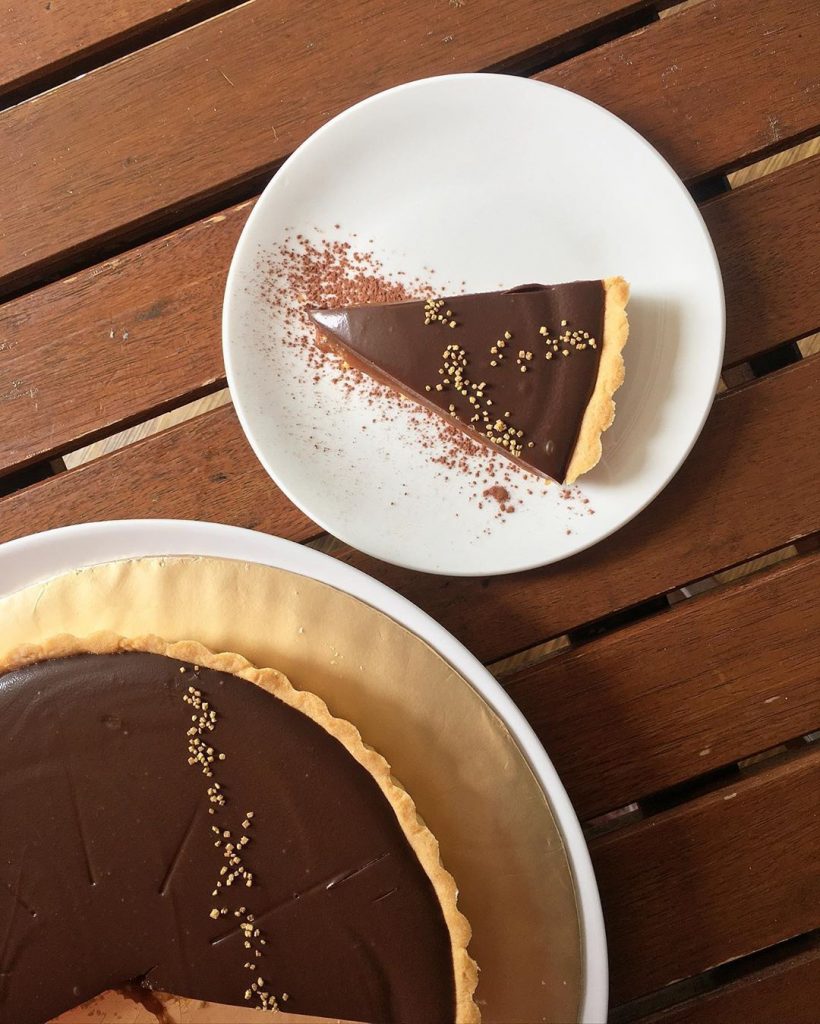 Souka is quite a popular name in the vicinity of SS15, for their tempting selection of cakes, pastries and desserts. Ran by Muslim, rest assured all the ingredients used are Halal. Some of their best items in the menu are Burnt Cheesecake, Red Velvet Cake, Hummingbird Cake, Biscoff Cheesecake, and lots more. We swear everything looks so good you'll want one each.
Hours: 12pm – 2am
Address: 31, Jalan SS 15/4, Ss 15, 47500 Subang Jaya, Selangor
11. Alchemist Dessert Café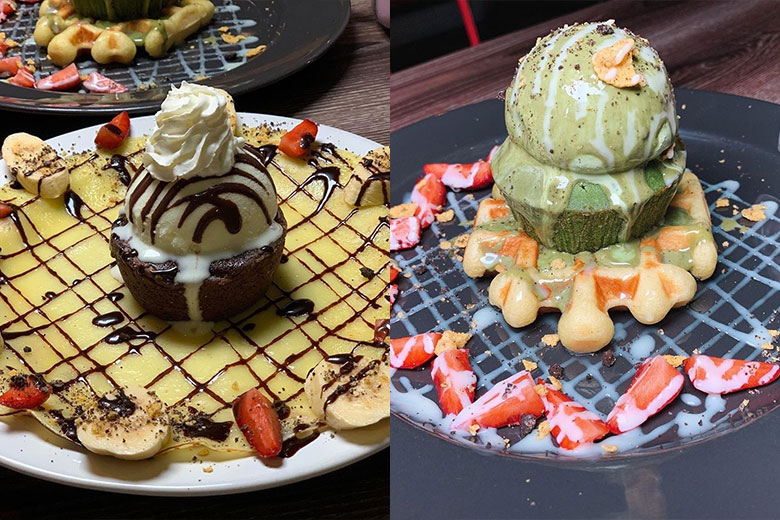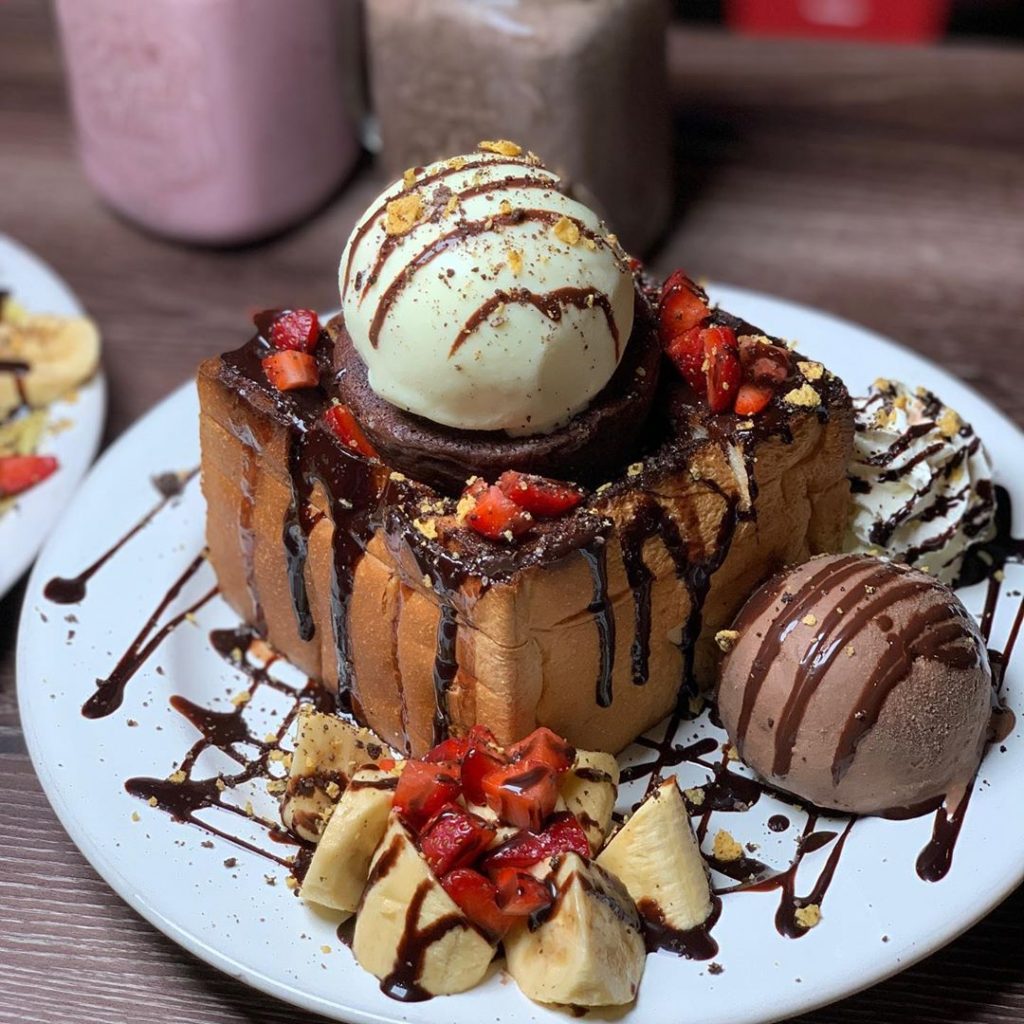 If you're a fan of belgian waffle, this funky and hipster cafe might be your new spot to get desserts in SS15. Alchemist Dessert Cafe are known for their passion for belgian waffle and shibuya toast. Prices here are affordable, cater to students around the neighbourhood. Aside from waffles and toast, you can also get savoury dishes such as Carbonara Pasta and Big Breakfast.
Hours: 12pm – 1am (Mon – Fri), 12.30pm – 10pm (Sat – Sun)
Address: 90, Jalan SS 15/4b, Ss 15, 47500 Subang Jaya, Selangor
12. Donutes Coffee & Bakery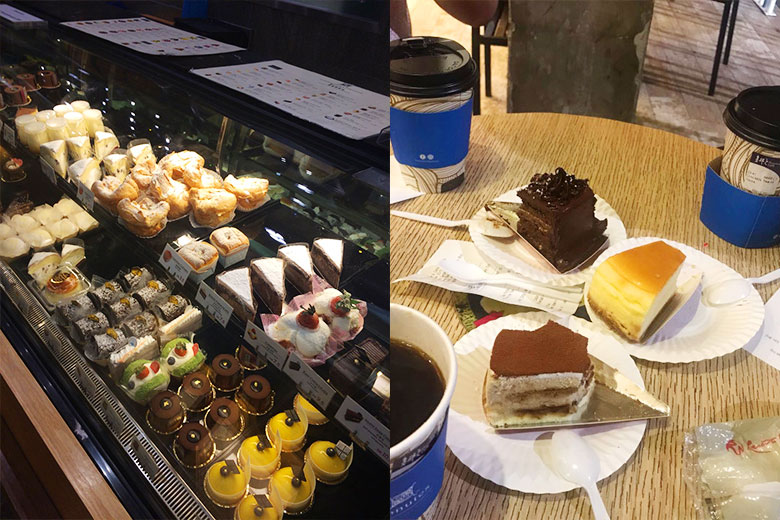 Donutes Coffee & Bakery is one of the few cafe in town that opens 24 hours. If you're looking for a cozy and spacious cafe to pull an all-nighter at, you know where to be. They serve a wide arrange of pastries, cakes, teas, and lots more. You can grab a puff and coffee before work at 8am or a slice of cake and chocolate drinks in the midnight! Donutes Coffee & Bakery is here for you.
Hours: 24 Hours
Address: 1, Jalan SS 15/4e, Ss 15, 47500 Subang Jaya, Selangor
13. Ben & Jerry's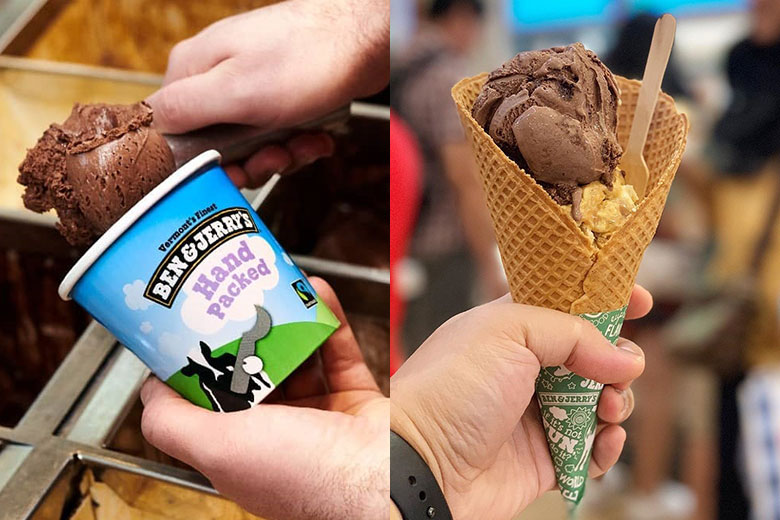 Ben & Jerry's at Sunway Pyramid is their first-ever scoop shop in Malaysia, serving 16 types ice cream flavours, from the brand's best-sellers – Cherry Garcia to Chocolate Fudge Brownie, Chunky Monkey, New York Super Fudge Chunk and more. You can consume your ice cream the way you want to, whether it's in a cup, on a waffle bowl, or even blended with fresh milk as a thick milkshake.
Hours: 10pm – 10pm, daily
Operation Hours: LG2.ESC1, 3, Jalan PJS 11/15, Bandar Sunway, 47500, Selangor
14. Vanilla Mille Crepe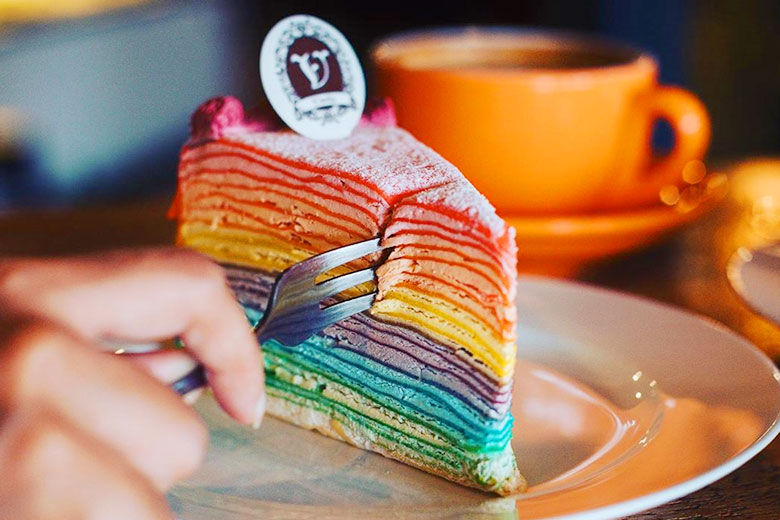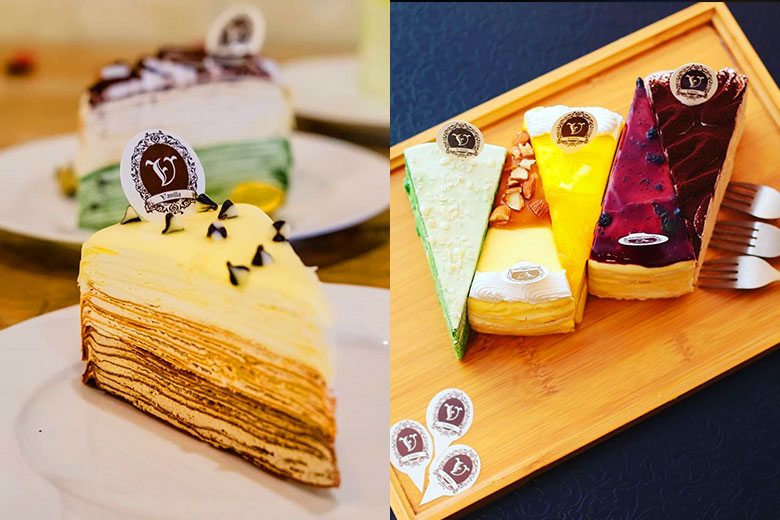 In need of a crepe cake? Head over to Vanilla Mille Crepe at SS15. For the uninitiated, Mille Crepe is a French pastry where many thin crepe layers were stacked up together. Expect some uber yummy crepe cake flavours in Vanilla Mille Crepe, such as Vanilla, Caramel, Tiramisu and more.
Hours: 12pm – 12am, daily
Operation Hours: 42, Jalan SS 15/4, Ss 15, 47500 Subang Jaya, Selangor