Food & Drinks
Here's What You Can Eat In Sunway Pyramid Under RM12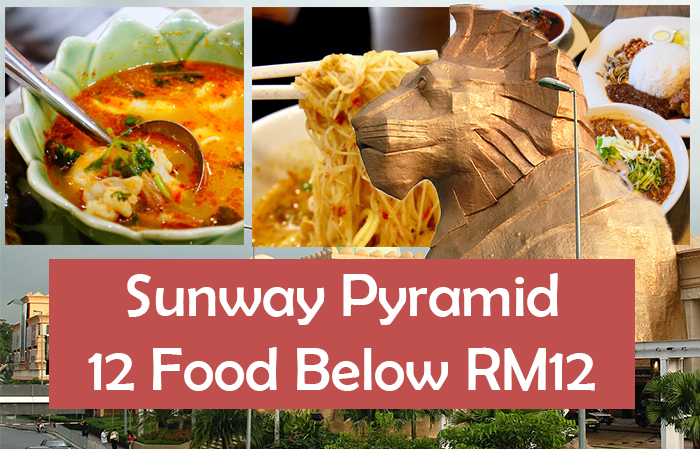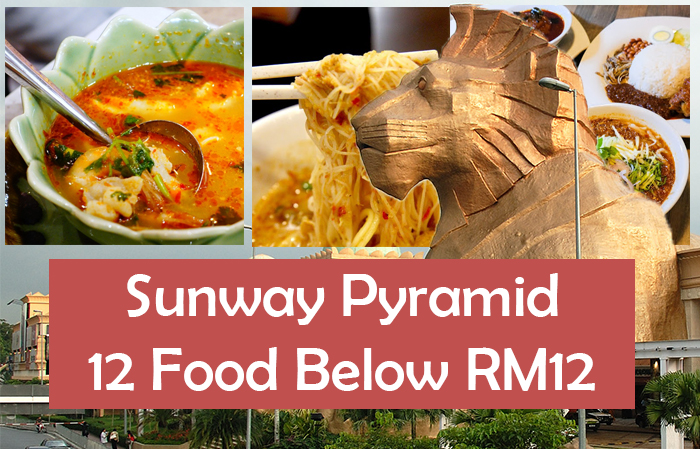 Dining in any of the Klang Valley' major Shopping Mall for RM12 may seem like a fantasy, but you'll be surprise what Sunway Pyramid has to offer for people who are on a tight budget. Even some restaurants which may seem on the higher end has a selection of cheap eats during certain hours.
That being said, here are 12 restaurants in Sunway Pyramid Under RM12.
Ayam Penyet Express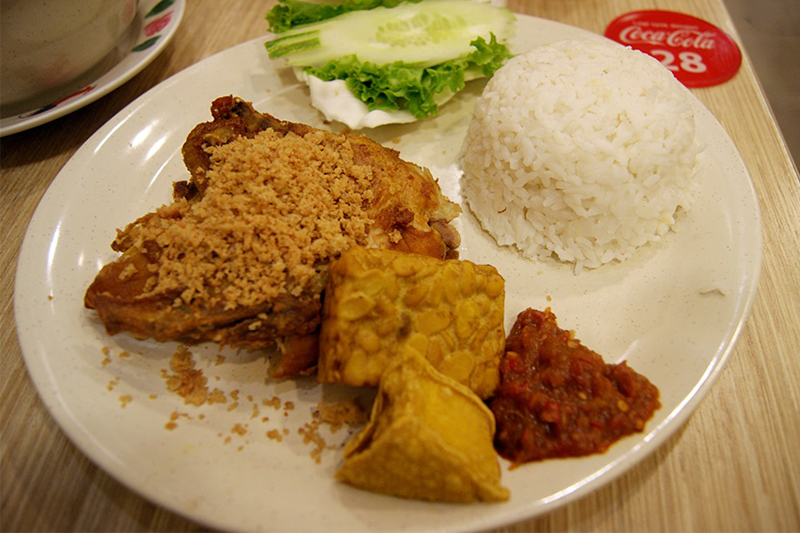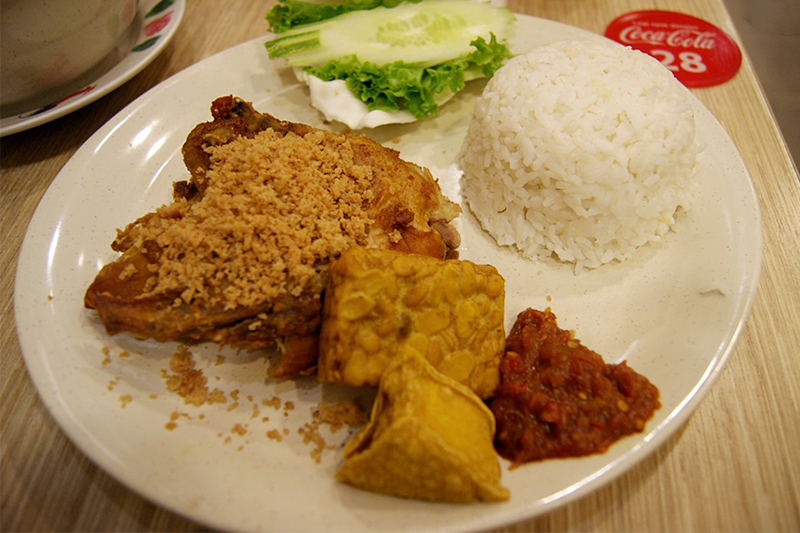 '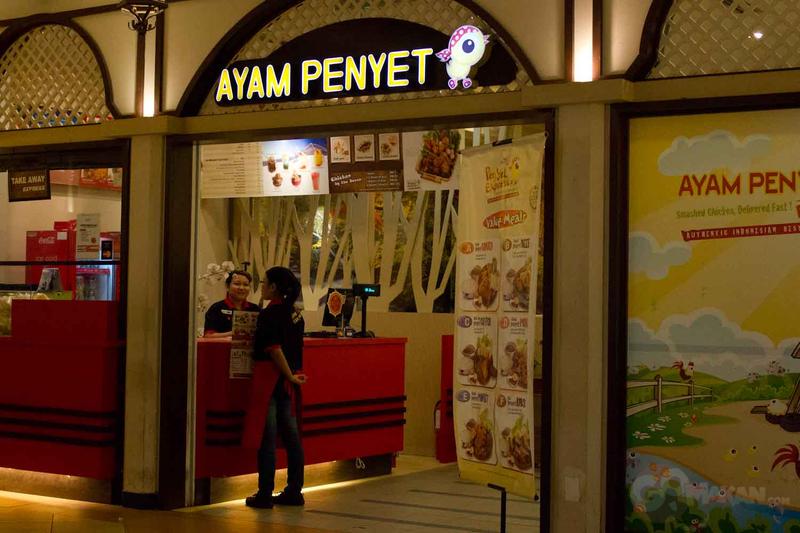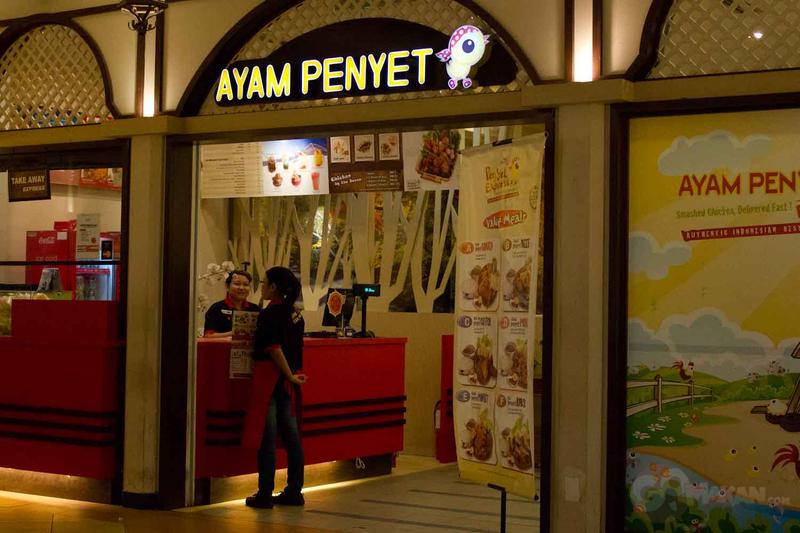 Located in the Blue Concourse area in Sunway Pyramid, this restaurant takes affordable dining to a whole new level (for Sunway Pyramid's standards). Known for their spicy sambal which comes with every main dish, Ayam Penyet Express' sets can cost you as low as RM12. And it comes with one piece of crispy chicken, a bowl of soup and rice.
If you're someone who loves Malay / Indonesian cuisine, this restaurant is right up your alley. Remember to bring your own water though, cause their sambal burns.
Porridge Time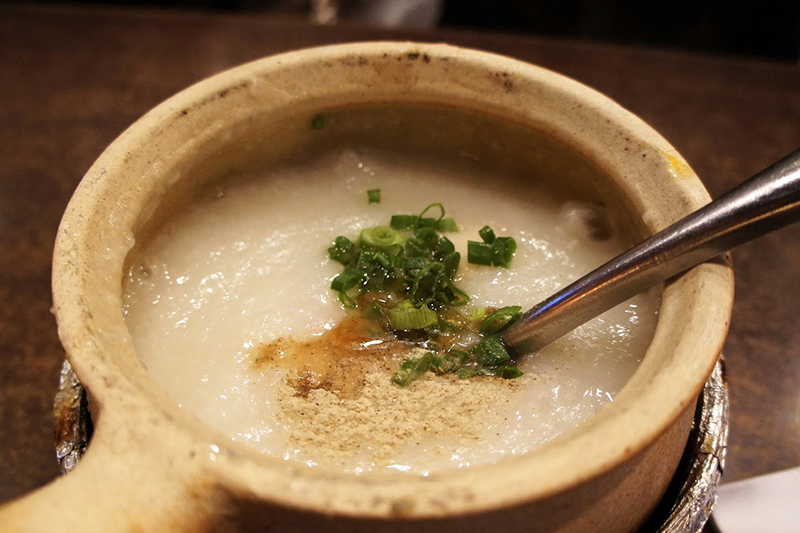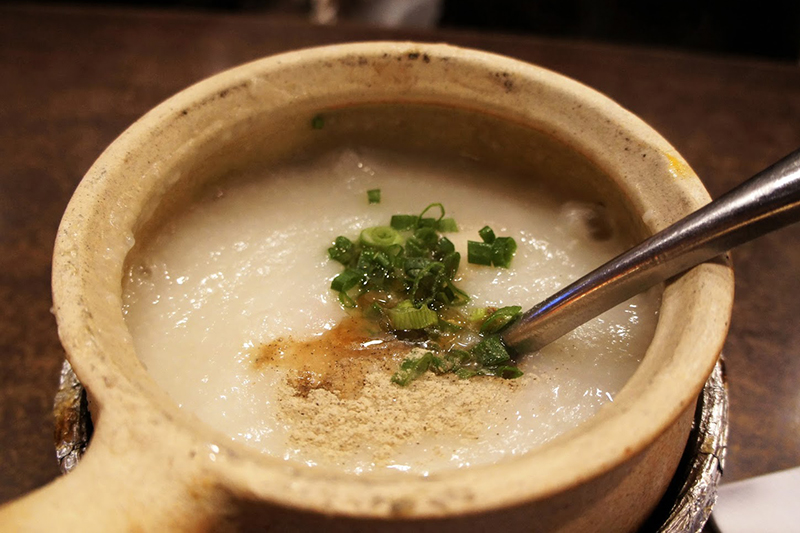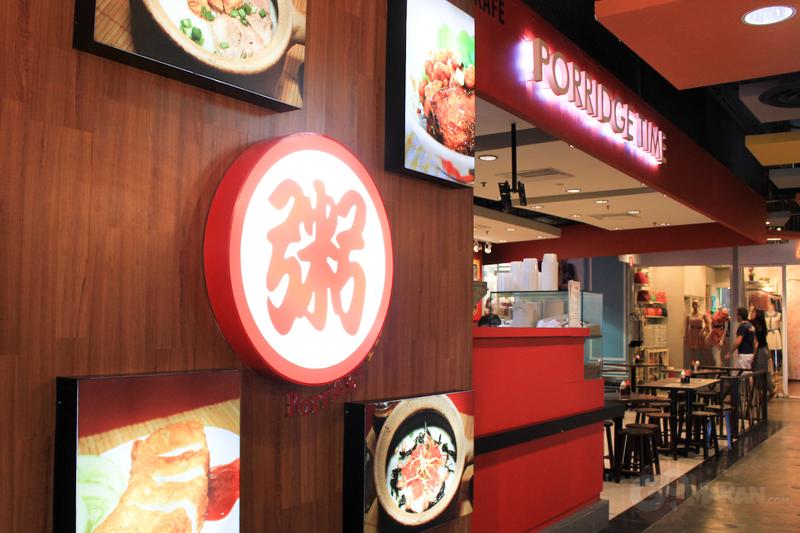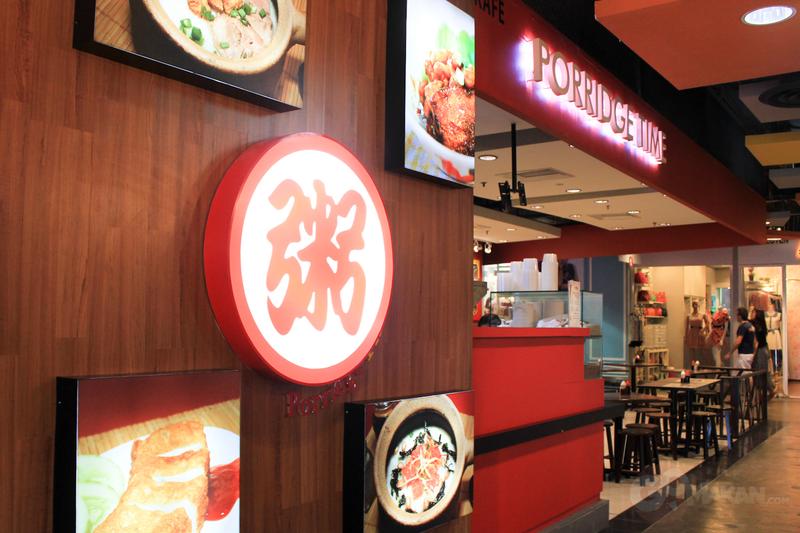 Eating healthy? Looking for a milder lunch or dinner? You should definitely check out Porridge Time.
Located in the First Floor of Asian Avenue, Porridge Time is one of the cheapest and healthiest eateries in Sunway Pyramid currently. A bowl of Shredded Chicken Porridge with Salted Egg will cost you RM10.90. Better yet, a bowl can be shared with two pax, unless of course you're a big eater.
Teppanyaki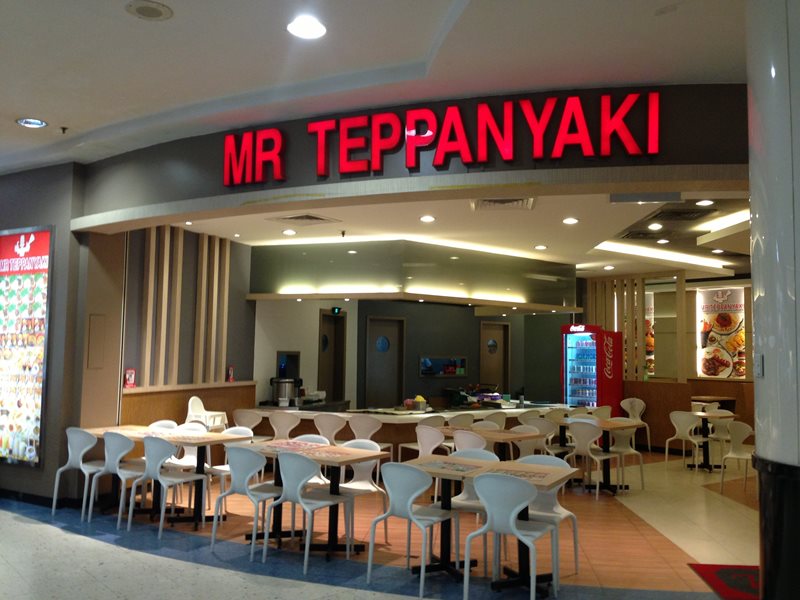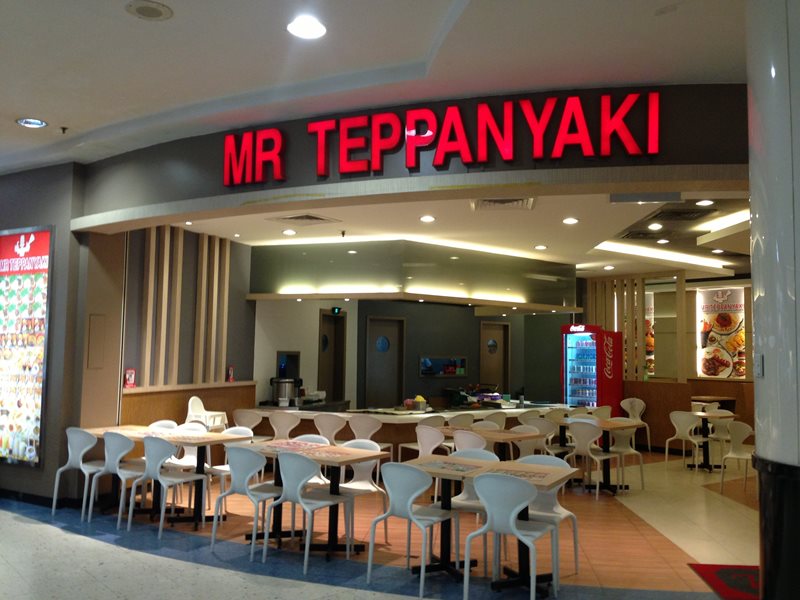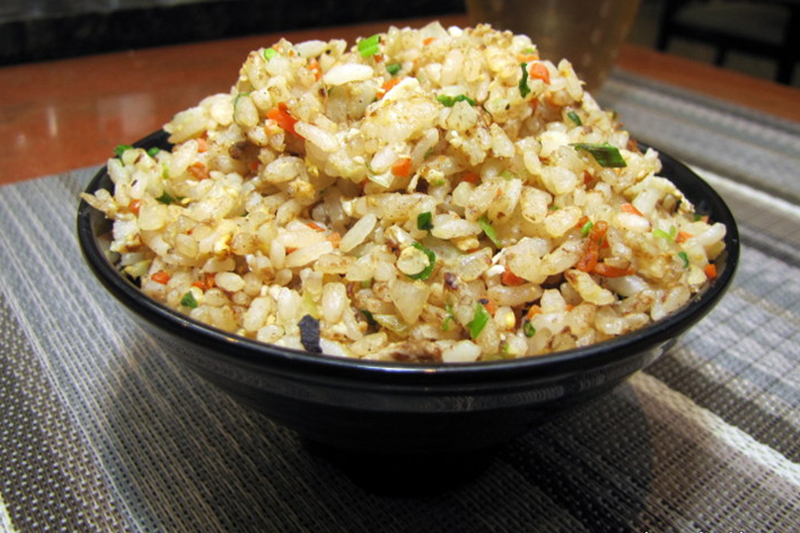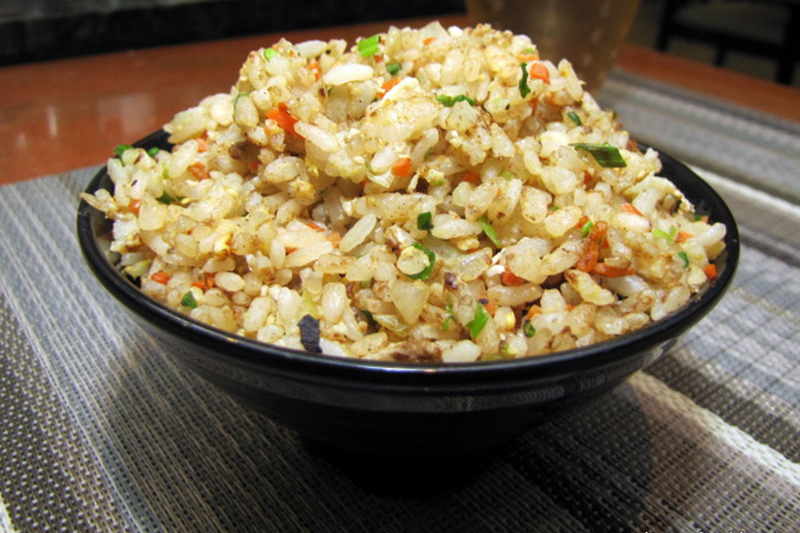 Yes, the popular Japanese restaurant also has something to offer for you under RM12. Although on the surface it may seem like all the dishes cost above RM20, but if you look closely you'll notice Teppanyaki's Garlic Fried  is priced at RM9.50, while their Chicken Fried Rice cost RM10.50.
Mr. Tuk Tuk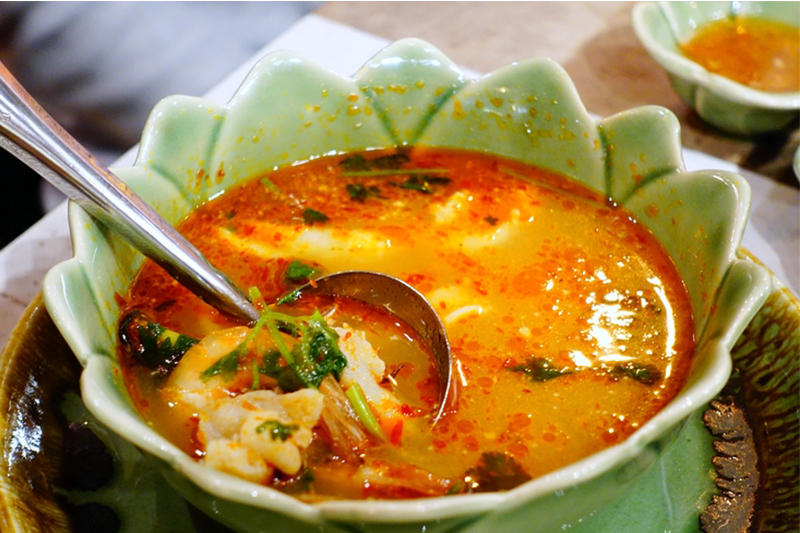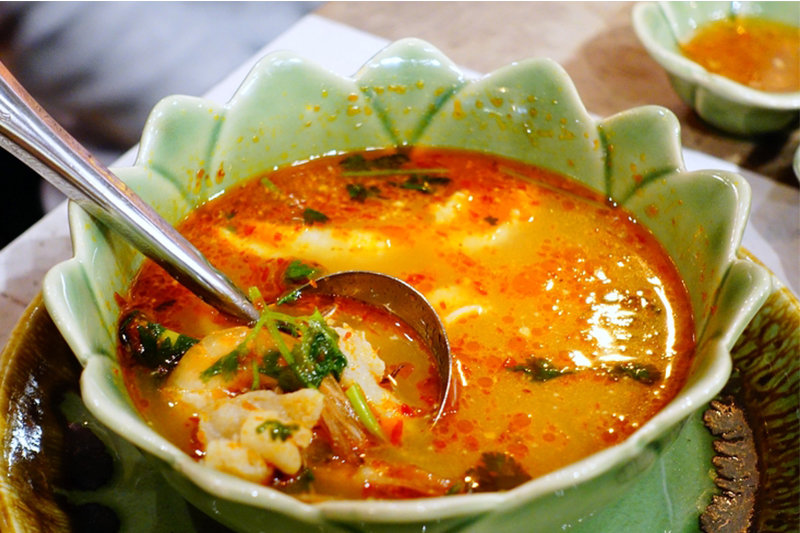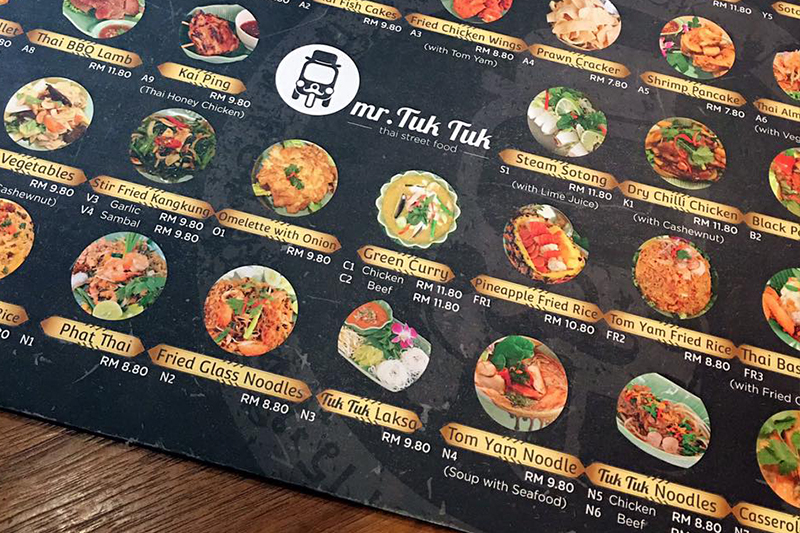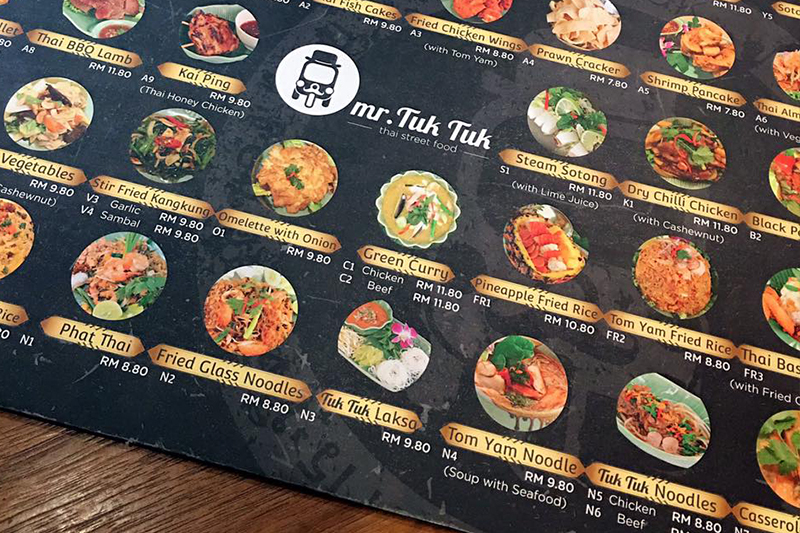 Ah yes…how can we not mention Mr. Tuk Tuk. This restaurant is quickly becoming everyone's favourite dinner place simply because of its scrumptious dishes and affordable price.
A bowl of Tom Yam Soup literally cost RM8.80, Pineapple Fried Rice is priced at RM10.80, and Green Curry Chicken / Beef will cost you RM11.80. These are only some of the scrumptious street Thai dishes you can find at Mr. Tuk Tuk.
Formosa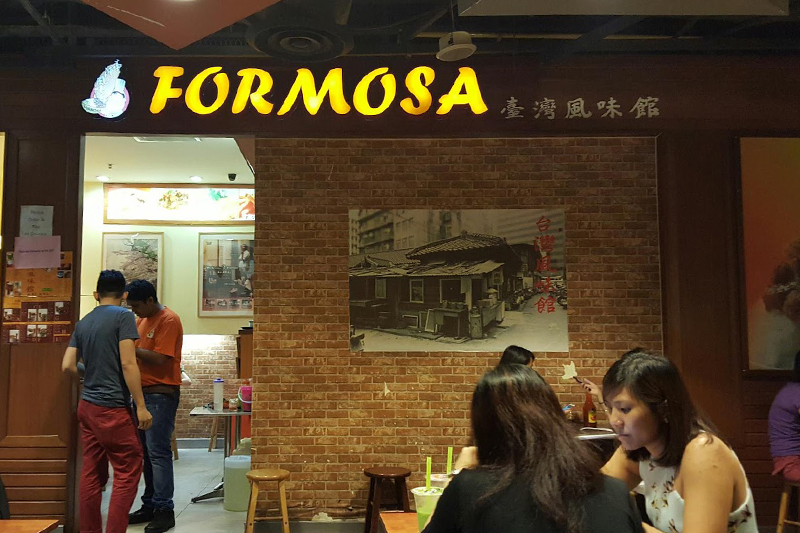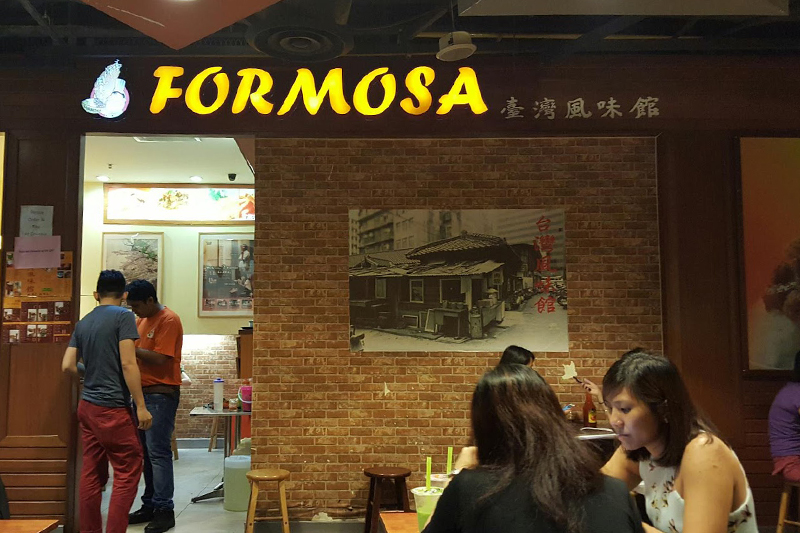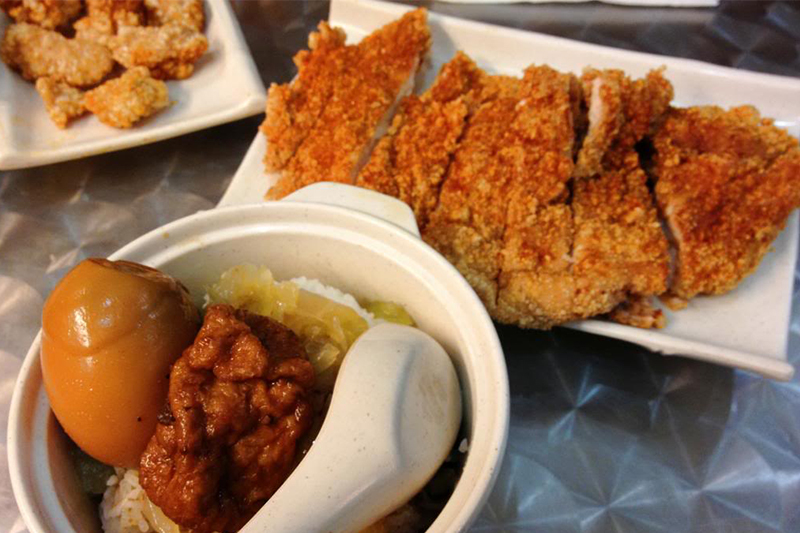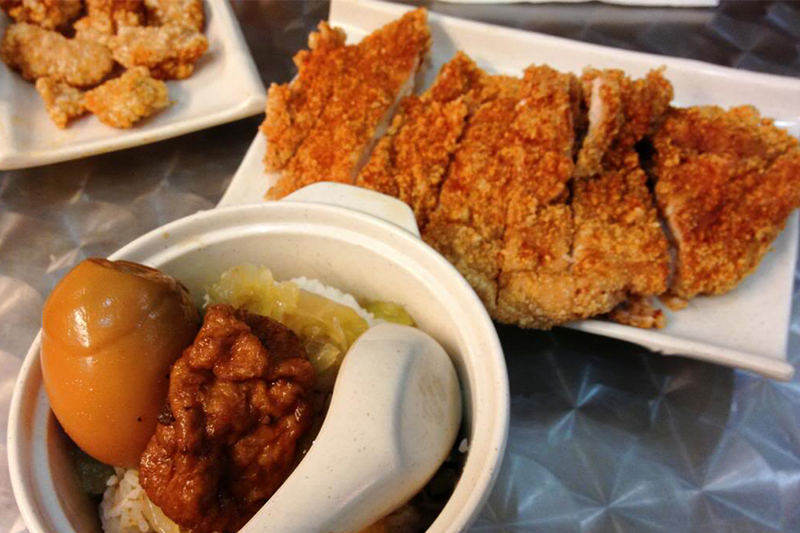 On the subject of scrumptious spicy food, Formosa is yet another restaurant which you can get the most out of for RM12. A set with Crispy Taiwan Chicken, Braised Sauce Rice and Drinks will only cost you RM11.80. Also, did we mention that the Crispy Taiwan Chicken serving portion is HUGE?
If you're not into Braised Sauce Rice, you can always opt for noodle dishes such as Lok Bak Spinach Noodle which cost below RM10.
Taiwan Spicy Noodle House 台灣香辣面之家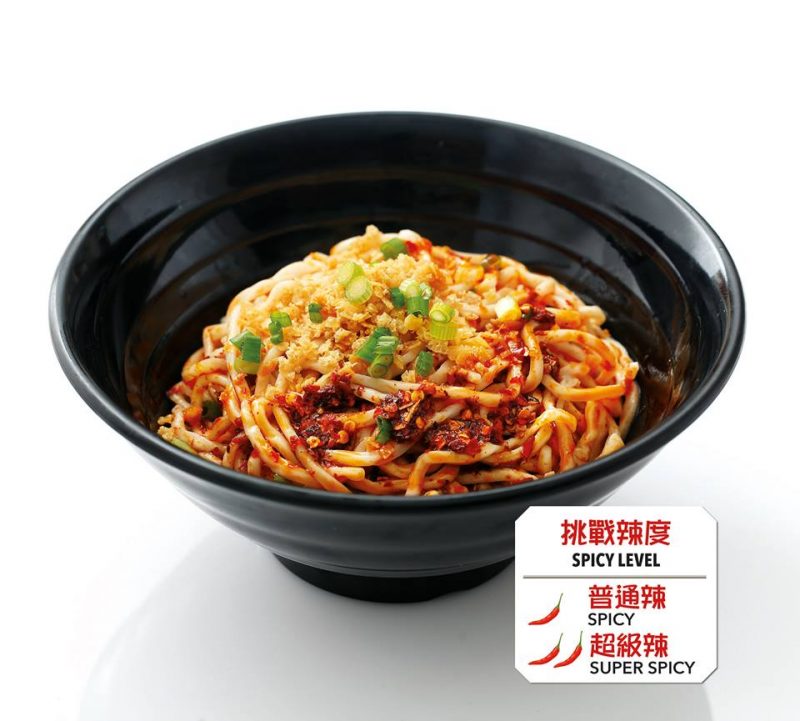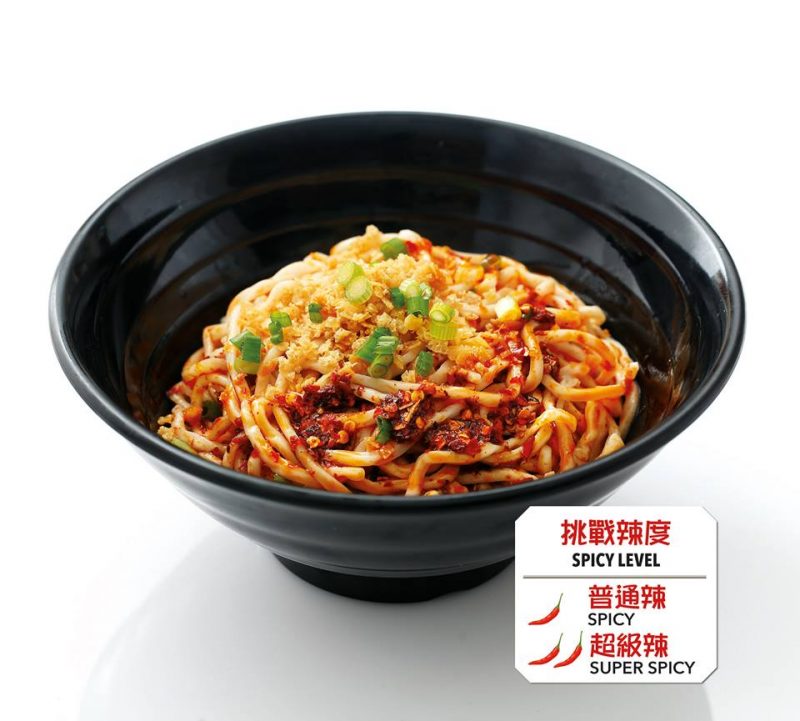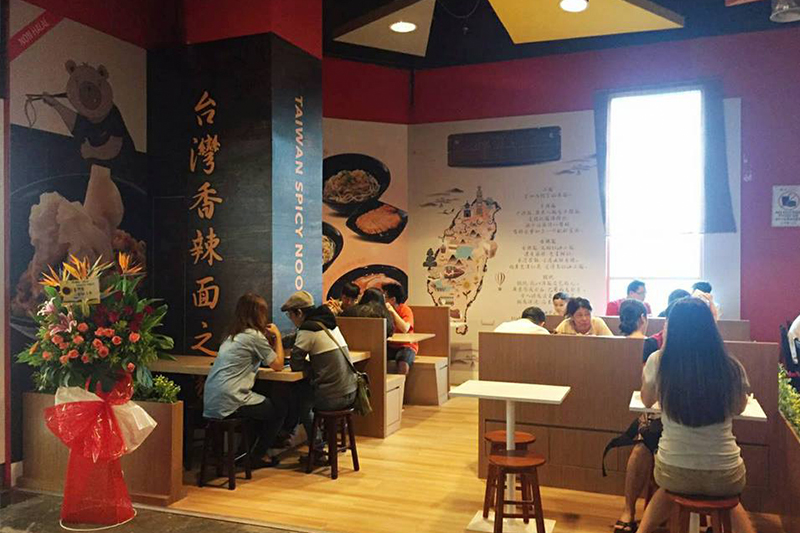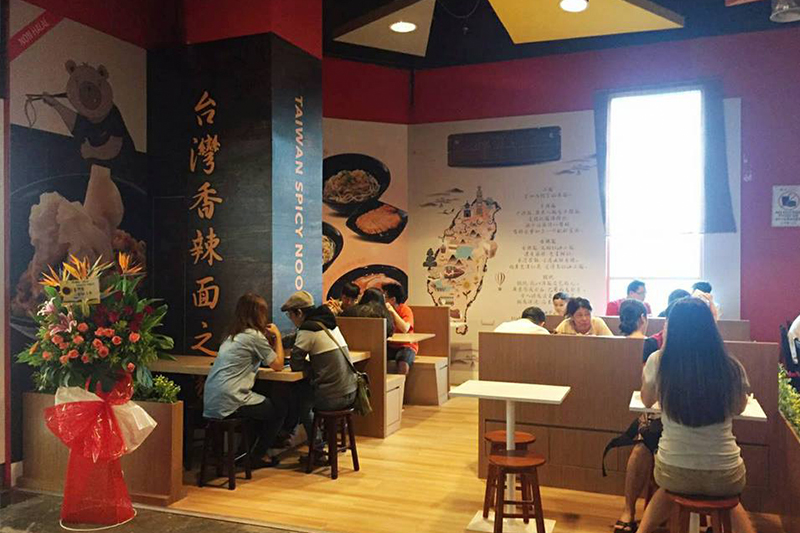 As its name suggest, Taiwan Spicy Noodle House (TSNH) is well known for their irresistible spicy noodles. A large portion of dishes in this eatery's menu cost below RM12.
Dishes such as Spicy Pork Bone Soup Noodles with Minced Meat Pickled Cabbage and Spicy Dry / Soup Noodle with Minced Meat Pickled Cabbage cost below RM11. If you're a vegetarian, you may opt for Spicy Dry / Soup Noodles with Vege which only cost RM9.80.
Ah Cheng Laksa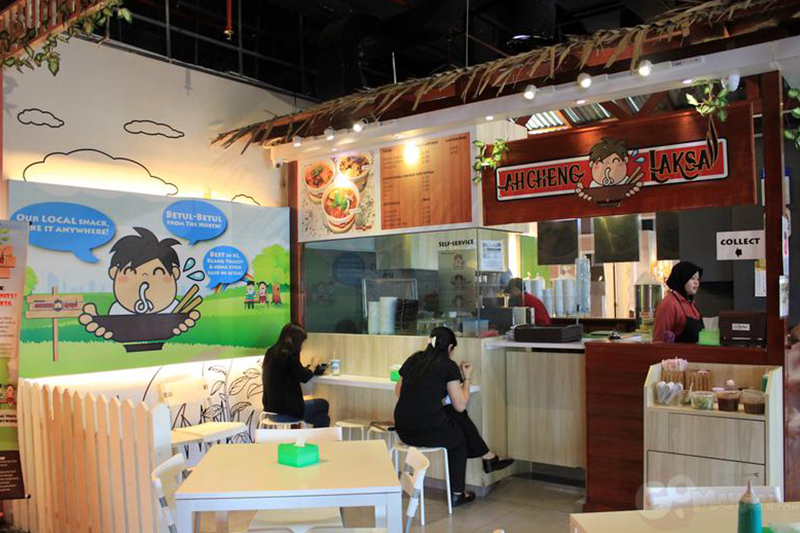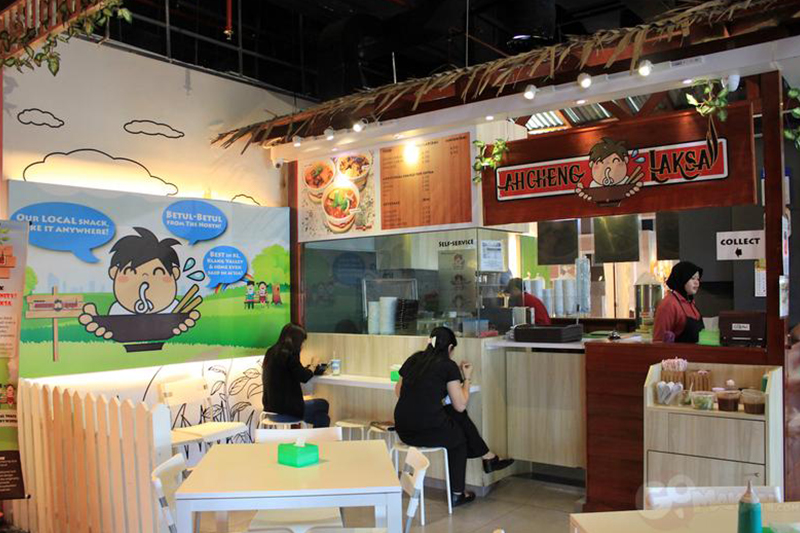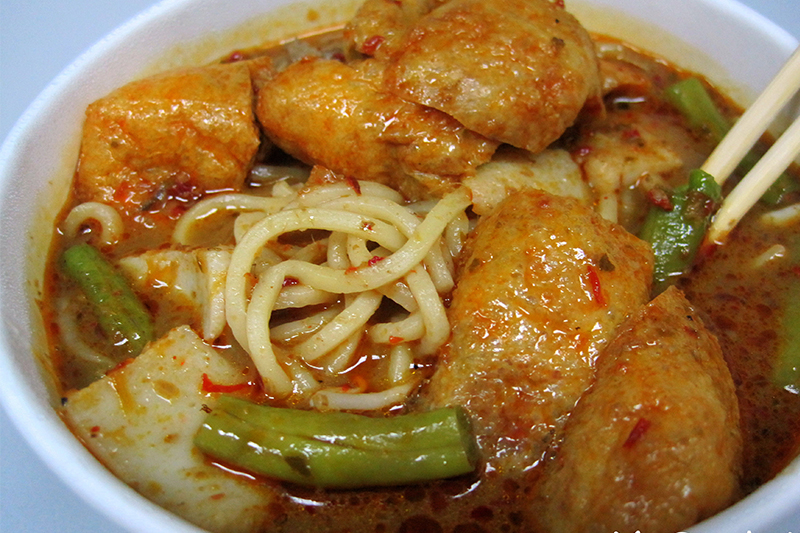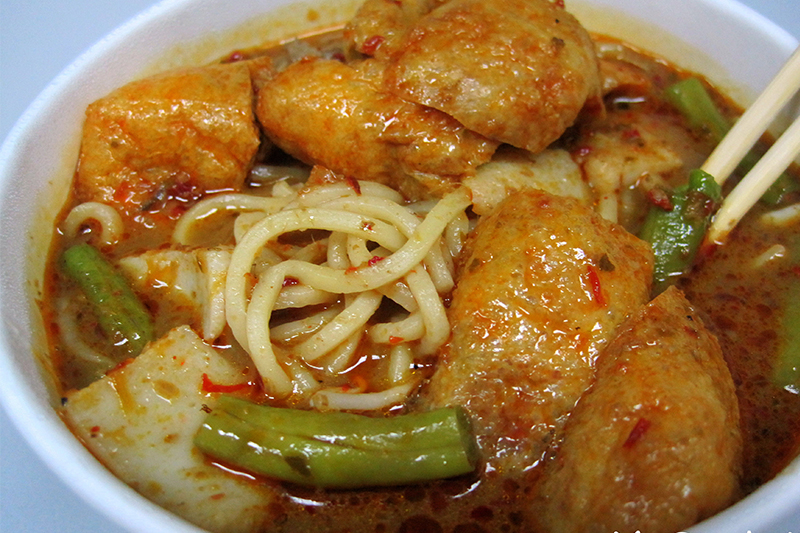 Ah Cheng Lakas is the place to go if you're craving for some laksa goodness. The restaurant provided quite a few choices which are all below RM12. A bowl of regular Asam Laksa cost RM8.90, same goes to Curry Laksa and Pan Mee. For the rice lovers, Nasi Lemak Rendang (RM9) and Curry Chicken with Rice (RM9.90) should satisfy you.
Teochew Chendul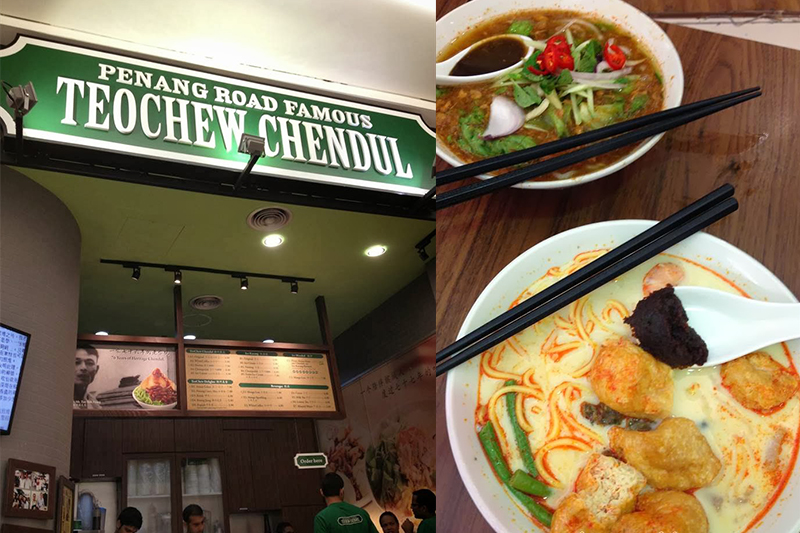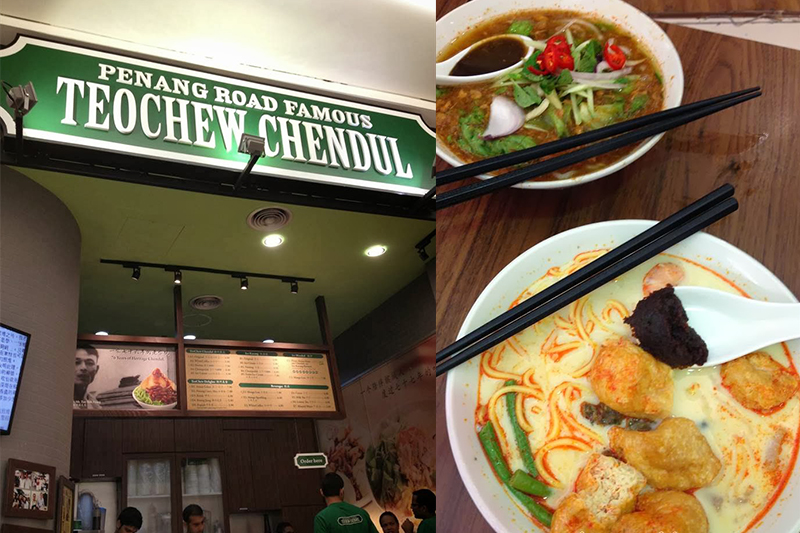 Believe or not, Teochew Chendul has more than just Chenduls to offer. The restaurant actually serves some Malaysian delights such as Assam Laksa, Penang Curry Mee, Penang Rojak, etc all below RM10.90. Teochew Chendul's breakfast set comes with a hearty plate of Nasi Lemak with choice of tea or coffee at only RM5.50.
I Love Yoo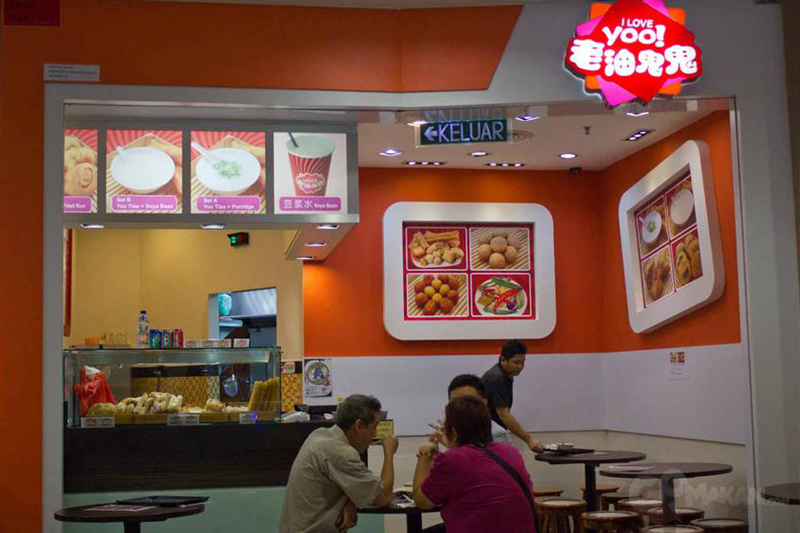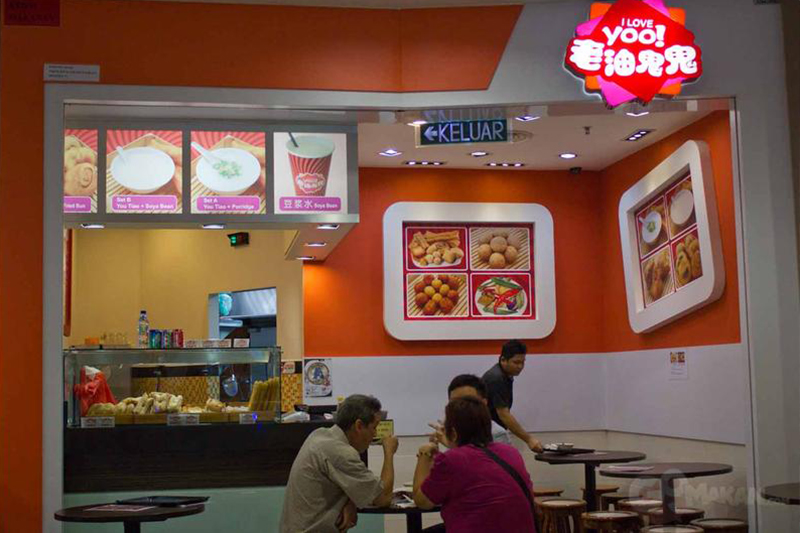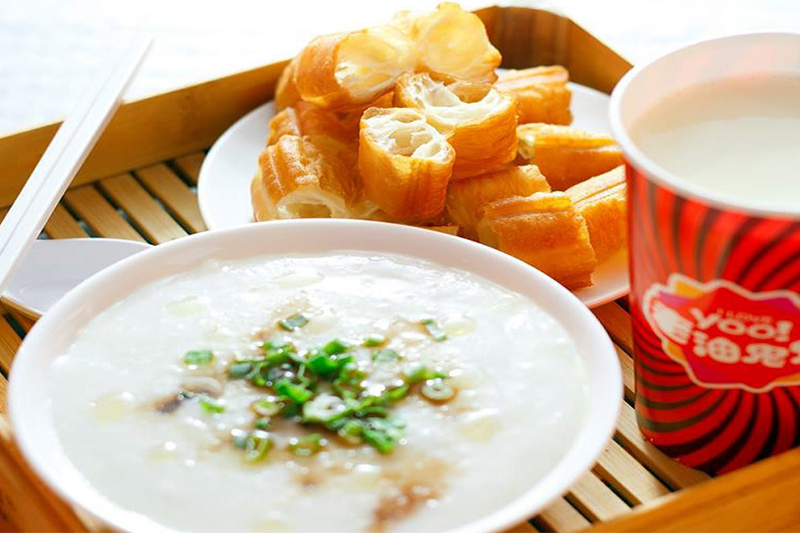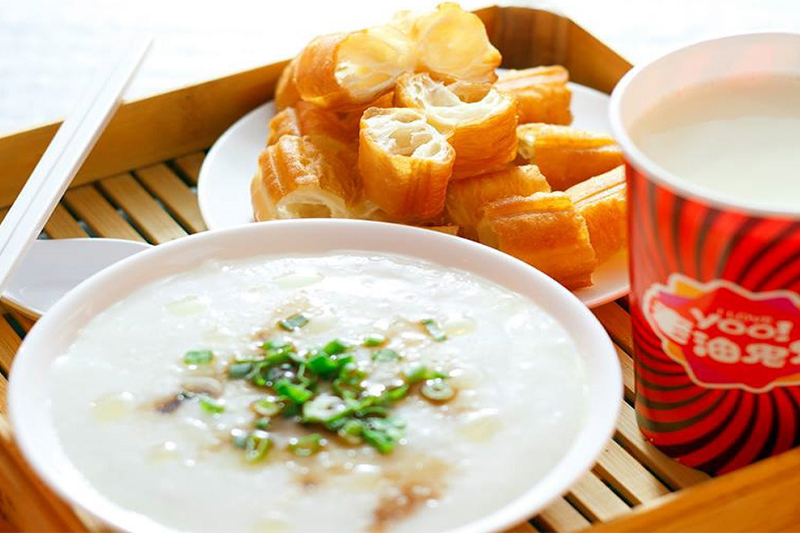 We know what you're thinking, another Porridge restaurant? But hang on a minute, this one is different. I Love Yoo serves your typical Porridge dishes with some of the staple breakfast snacks such as Young Tau Foo, Chee Cheong Fun, Kuey Teow, fish ball and more. A set of four pieces of Yong Tau Foo, Chicken Soup / Curry Gravy and two pieces of Chee Cheong Fun will cost you RM8.80.
Sandwich Express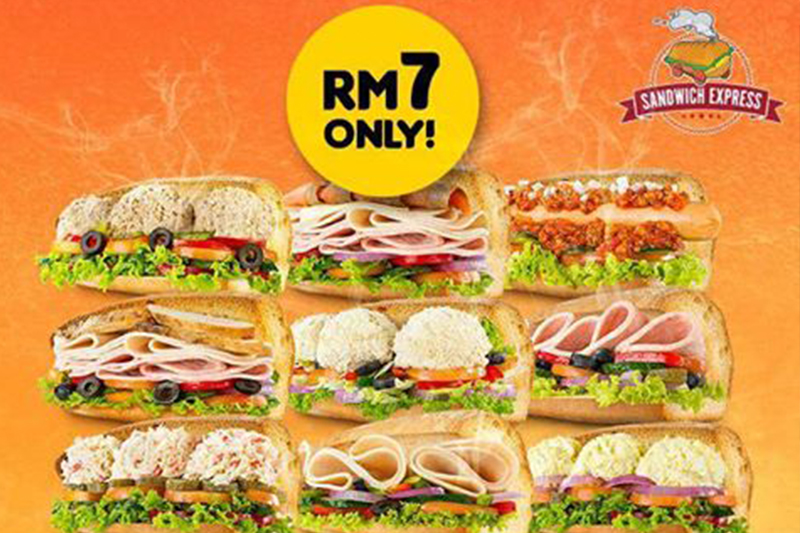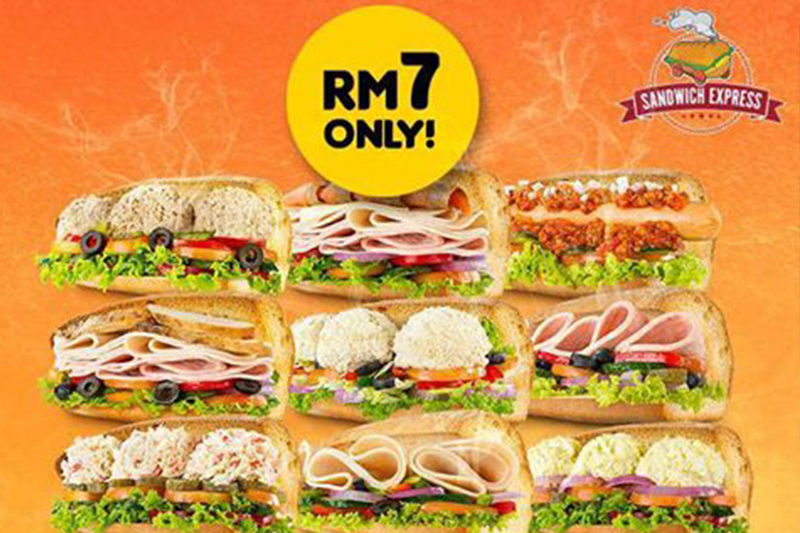 New food in town Sandwich Express is also another affordable option for grab and go. Similar to most fast-casual restaurants, select your order of preferred bread main ingredient of your choice such as Veggie Delight (RM6.90), Egg Mayo (RM7.90), Chicken Slices (RM9.50), then your preferred sauces.
Kebab King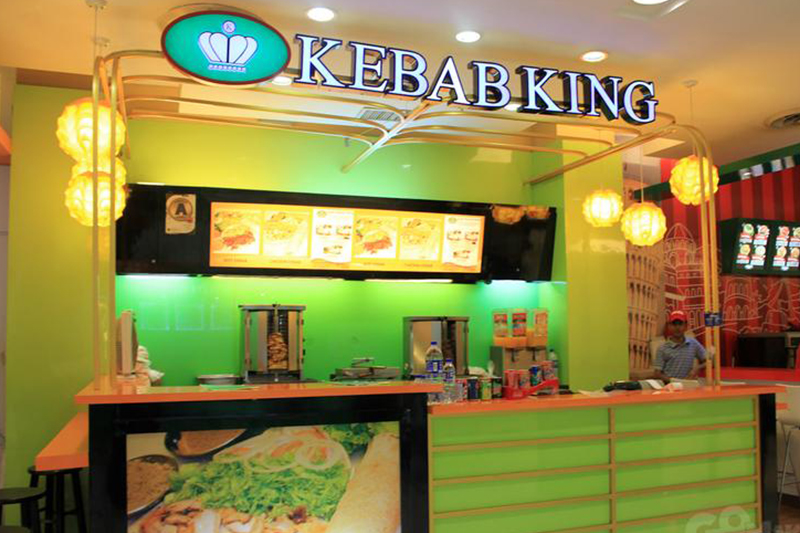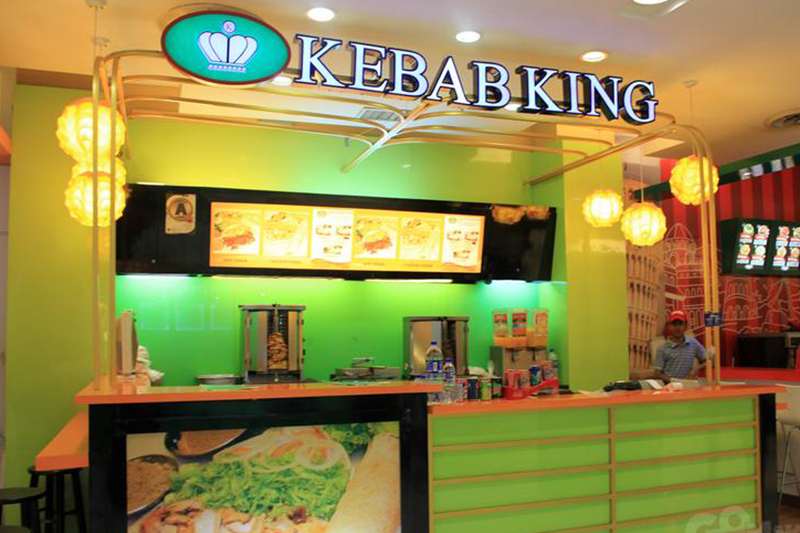 Not everyone wants to have a full-on meal for lunch, hence Kebab King would make a good choice. Situated near Pepper Lunch on the First Floor of Orange Atrium, Kebab King serves five different types of Kebab. We heard that Lamb is the best seller but it always sold out fast. Nonetheless their Beef Kebab is yummy too.
Pizza in Jusco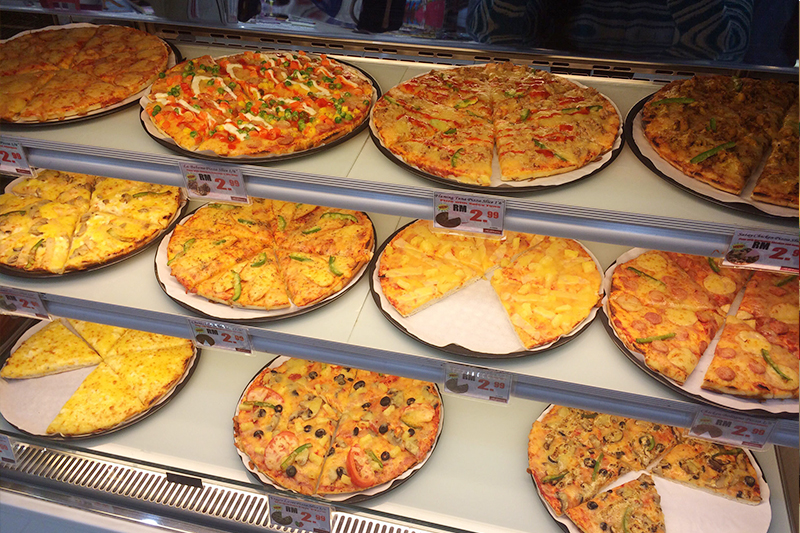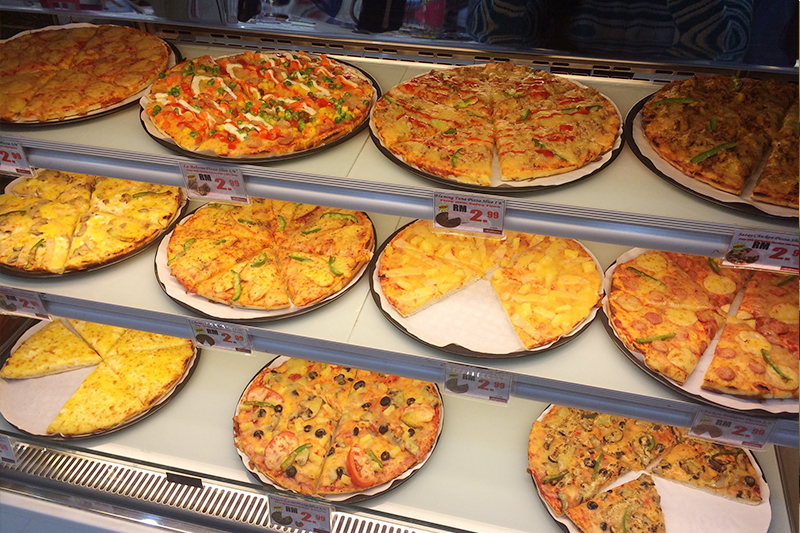 Okay, so we kinda cheated on this one. But think about it, four slices of generic Jusco pizza would only cost you RM5.90. That's almost half of your actual budget and who cannot like the combination cheese, mushroom, ham, pineapple all baked on a nice dough?