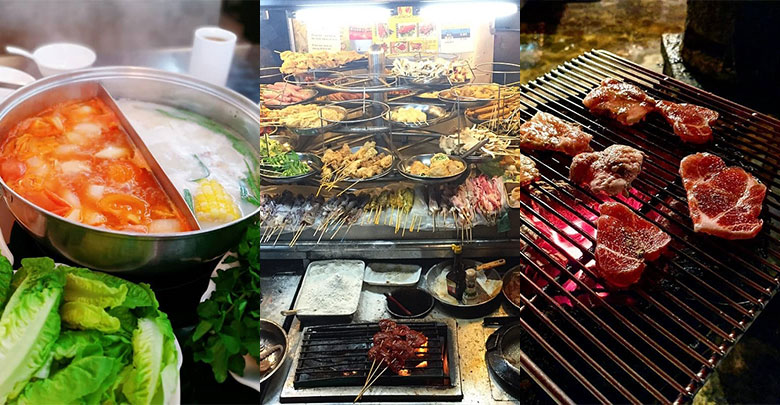 When you are up late at night, your tummy is bound to sing the song of your people, LOUD.
Puchong is a great place that offers you a variety of different cuisines even when it's late at night, from small snacks to full meals. Whether you are with friends or by yourself, you can always find something that tickles your fancy if you look hard enough.
We are here to make it easy for you today so here are the 10 Supper Spots In Puchong To Satisfy Your Midnight Hunger.
1. Lok Lok Street Puchong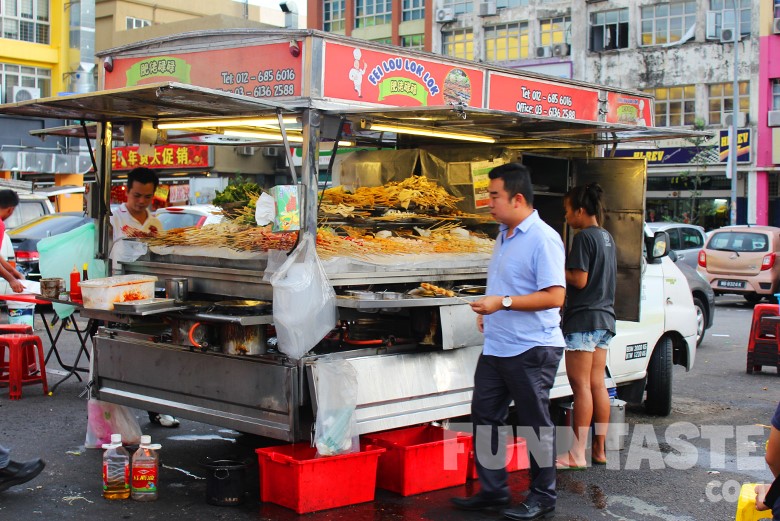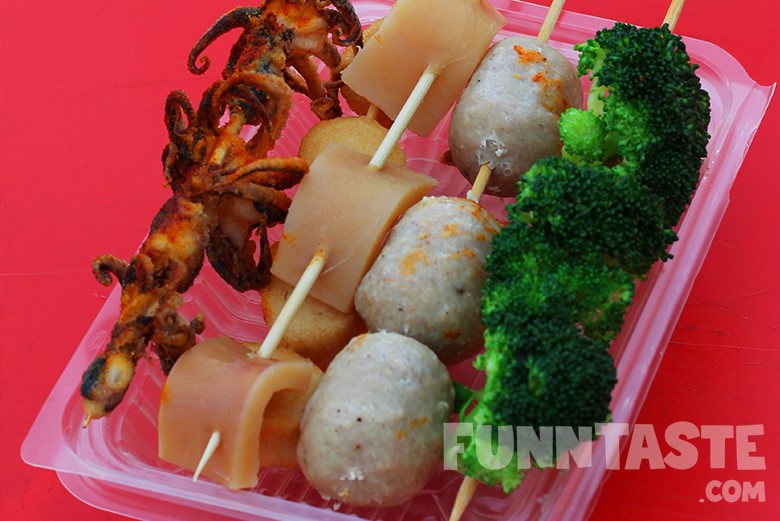 If you want a variety of food all in one spot in Puchong, this is the place for you. You can spot Lok Lok Street next to Bangunan Pro Ice, next to IOI Boulevard. By 6pm, you can see food trucks starting to set up. True to their name, you can find food trucks selling lok lok here. If that is not for you, there are other types of food here like Asam Laksa, Chee Cheong Fun, ABC, Prawn Mee and so on.
Address: 19a, Jalan Kenari 9, Bandar Puchong Jaya, 47100 Puchong
Operation Hours: 6pm – 12am, daily
2. DG Food Court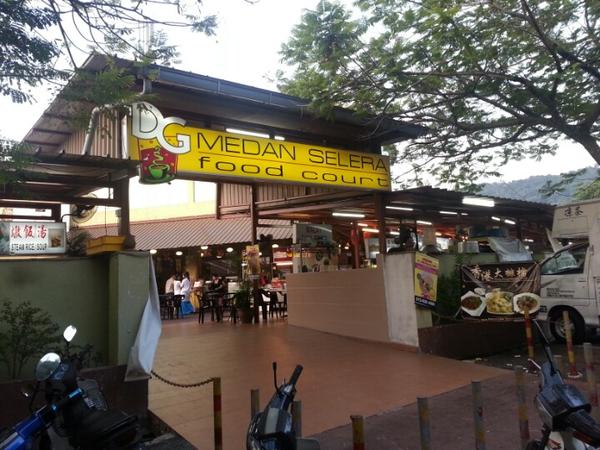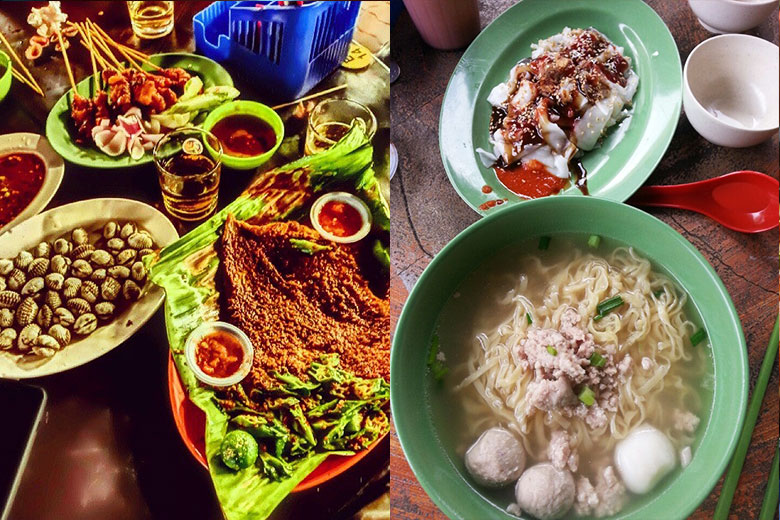 DG Food Court is open all day but you can feel the food court come to life when the sun goes down. It has a number of different cuisines available here from local favorites like soup noodles to western food. This is the place for all your cravings. They also have football matches screenings on game night! If you're hungry at night, drop by with your friends.
Address: DG Food Court, Jalan Wawasan 2/23, Pusat Bandar Puchong, 47100 Puchong
Operation hours: 6am – 2.30am, Daily
3. In House Cafe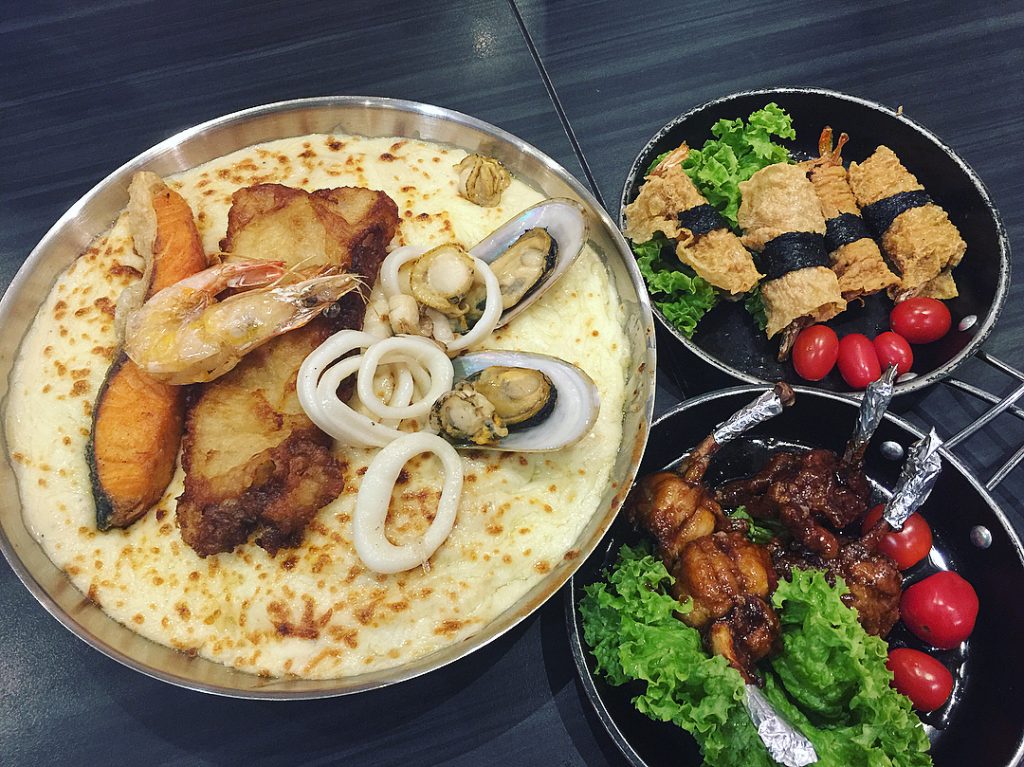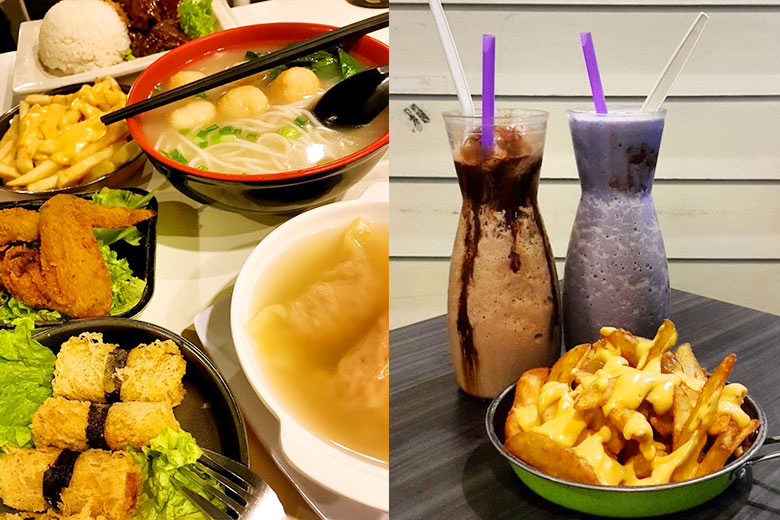 You can always count on this place to be opened whenever you feel hungry. Located at Jalan Kenari in Puchong, In House Cafe offer a wide array of Western and Asian dishes, such as chicken chop, pork chop with cheese baked rice, bread toast, to spaghetti, nasi goreng, as well as standard drinks like coffee and tea, to milkshake. There are over 100 of food items to choose from. Think of it as a non Halal version of Murni, but 24 hour!
Address: 33G & 35G, Jalan Kenari 17C, Bandar Puchong Jaya, 47100, Selangor
Operation hours: 24 Hours
4. Restoran I Love Hokkien Mee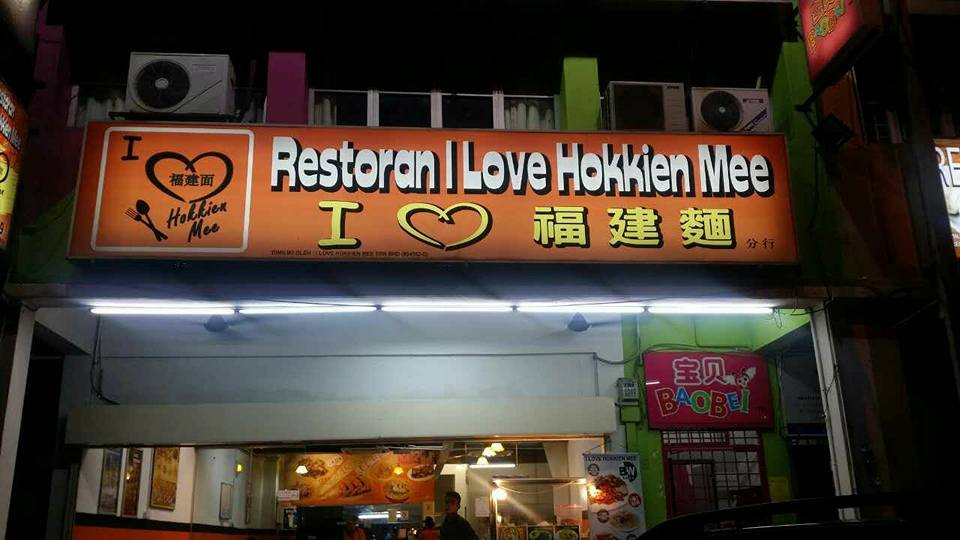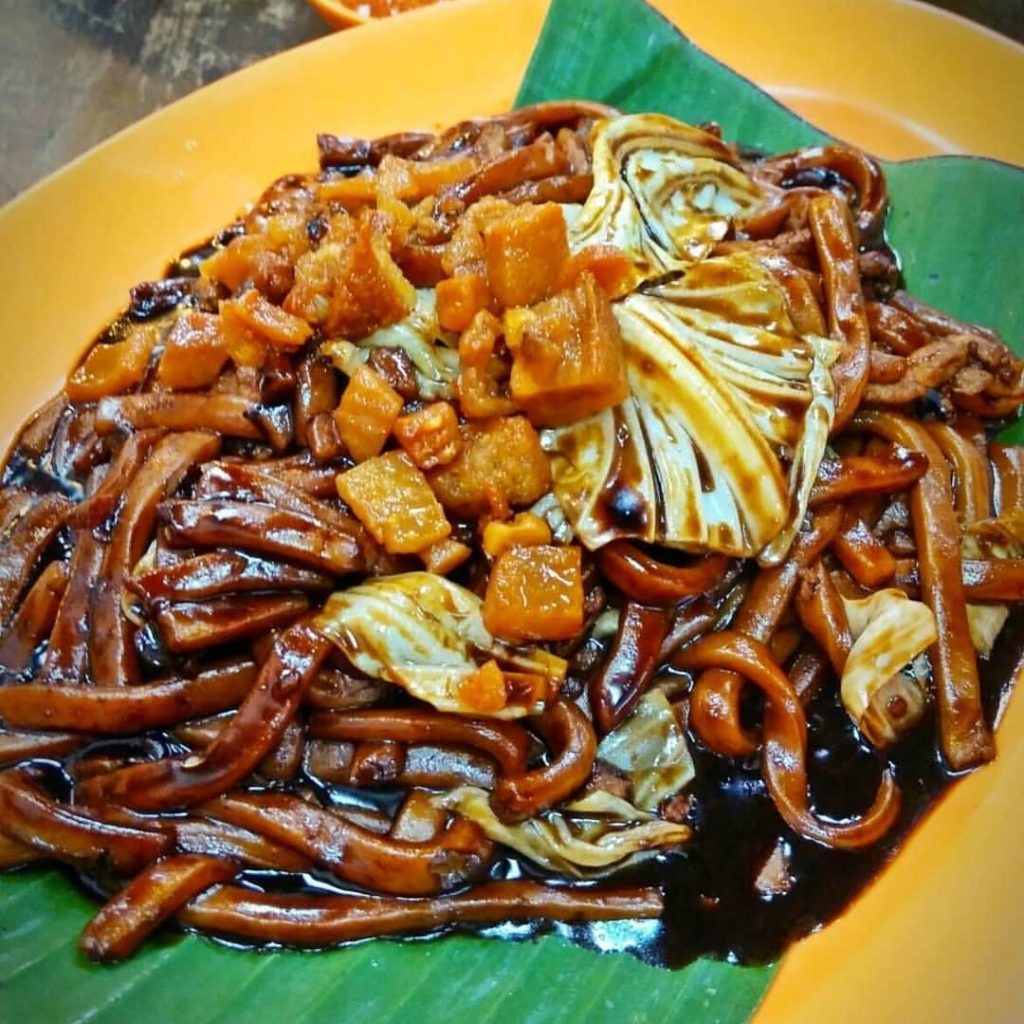 We love a good Hokkien Mee late at night! This place is well known for their Hokkien Mee, as the name suggests. Their Hokkien Mee is full of "wok hei" that adds a layer of smokiness and flavor to the already fragrant dark sauce coating the noodles. They also have other variety of noodles like Cantonese Fried noodles and Friend Keuy Teow with egg, another signature. Noodles for all hurray!
Address: 14, Jalan Kenari 11, Bandar Puchong Jaya, 47100 Puchong, Selangor
Operation Hours: 4.30am – 1.30am
5. ASAP Steamboat & Grill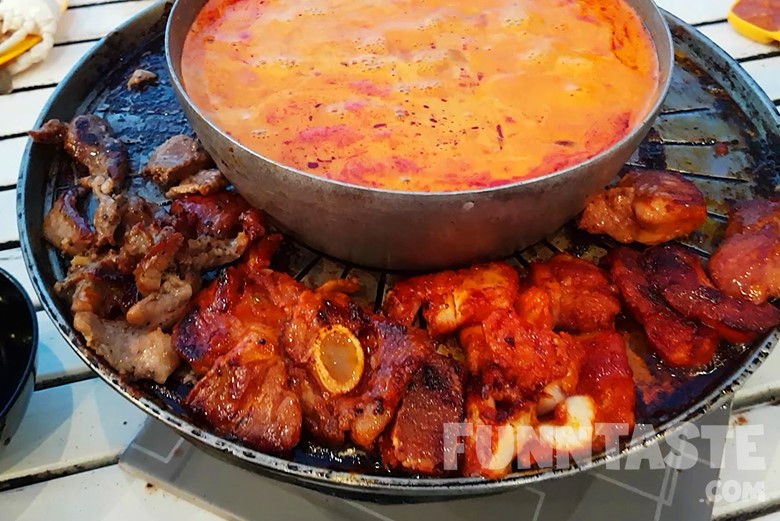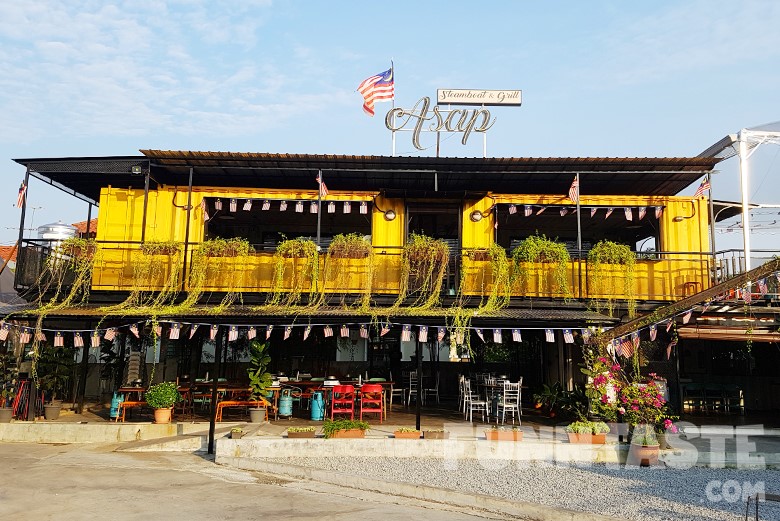 This is the place for those who love steamboat buffet and grill, even at night. ASAP Steamboat & Grill offers all-you-can-eat buffet. You get to have a selection of raw marinated meats like chicken, beef, fish and lamb. There is also an assortment of fishballs, shrimp, shellfish, vegetables, mushroom and so much more that you can eat to your heart's content. For the steamboat, you can choose between their Chicken Soup, Tom Yam Soup and Curry Laksa Soup. Take some readied food while you wait. Their specialty is their fried baby crabs.
Address: 94, Jalan Tempinis, Kampung Tengah A, 47100 Puchong, Selangor
Operation Hours: 6pm – 12am
6. HK Boy Seafood Hotpot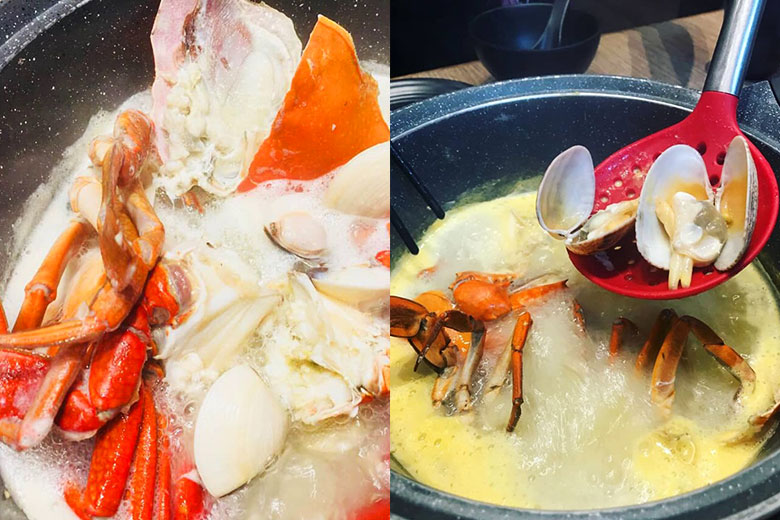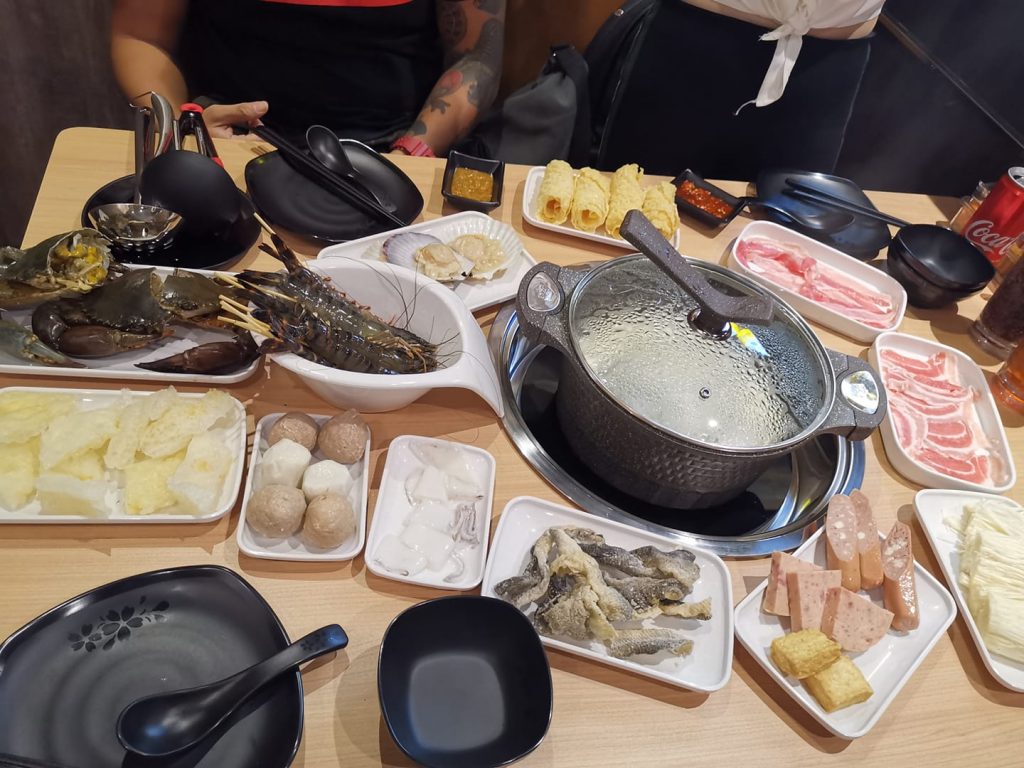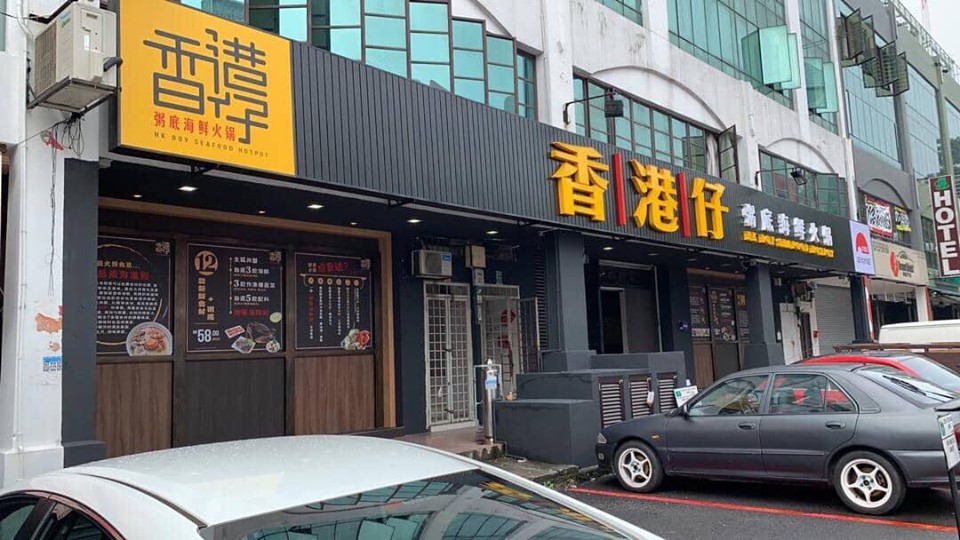 Another hotpot on this list, HK Boy Sefood Hotpot has something completely different to offer. Apart from the normal soup bases, they offers you porridge to cook your food in. The porridge is boiled from pork bones to give you the "umami" flavor of what Hong Kong porridge is. You can still opt for the usual soup bases if you prefer. They have a selection of premium ingredients for you to choose from, like Spanish Iberico pork, Australian Beef, abalone and so much more.
Address: 58G, Jalan Puteri 2/2, Bandar Puteri, 47100 Puchong
Operation Hours: Sun – Mon 5pm – 1am | Fri – Sat 5pm – 2am
7. Walnut Café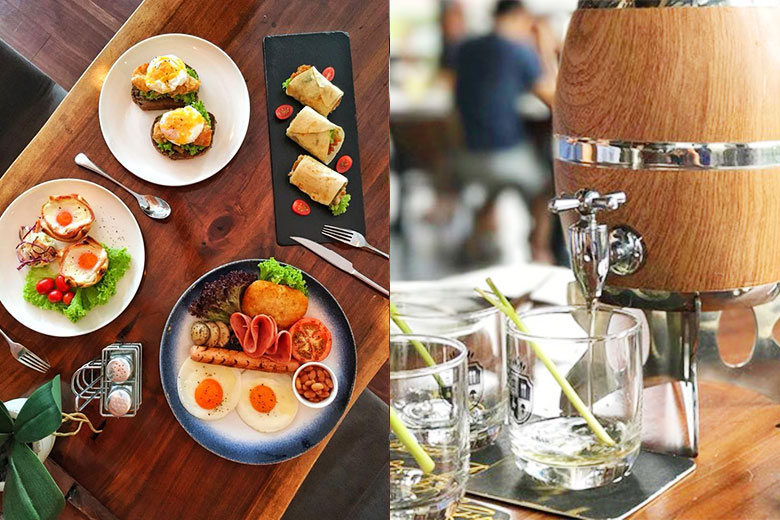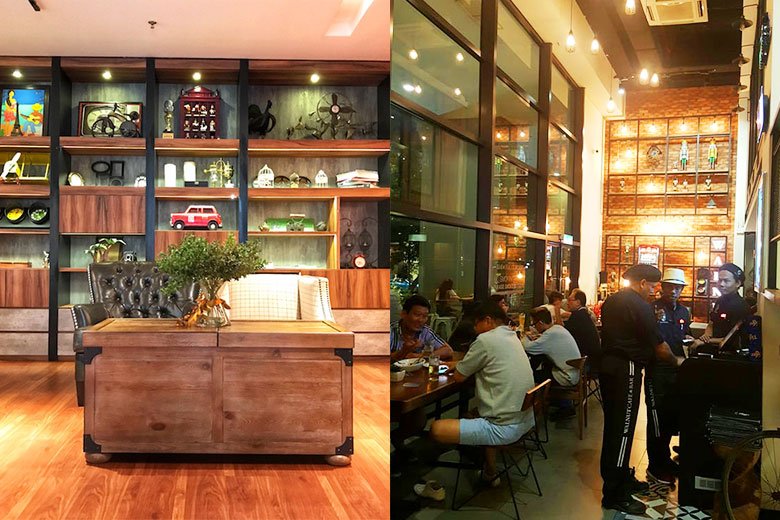 If you want somewhere chill but yet fancy looking, this is the place to come to. Their name Walnut is inspired by the walnut tables they use for the cafe. Their interior exudes class and poise, which is also translated in their food. They serve mainly western food with a local twist to it. They also have their signature drinks that you should try out when you are there like Lemongrass White tea which served in a barrel. All in all, it's a cozy place with nice ambiance to enjoy food and drinks.
Address: G-10, Ground Floor, Tower 4 & 5, PFCC, Jalan Puteri 1/2, 47100 Puchong
Operation Hours: 11pm – 1am
8. Seoul BBQ Puchong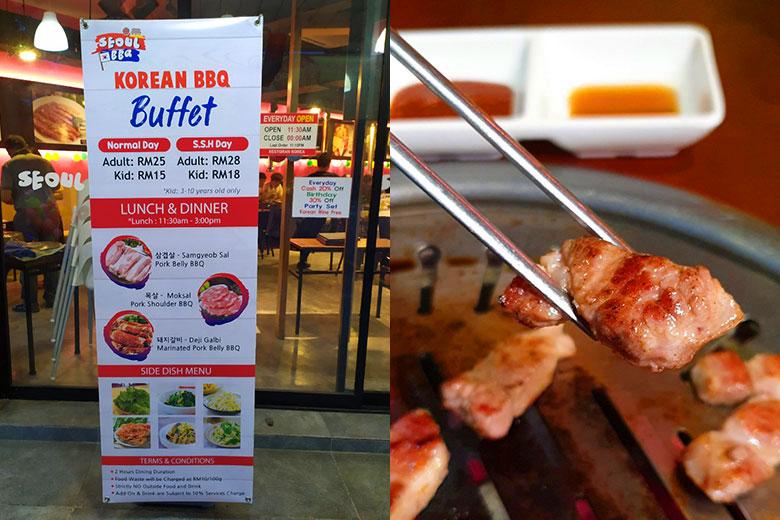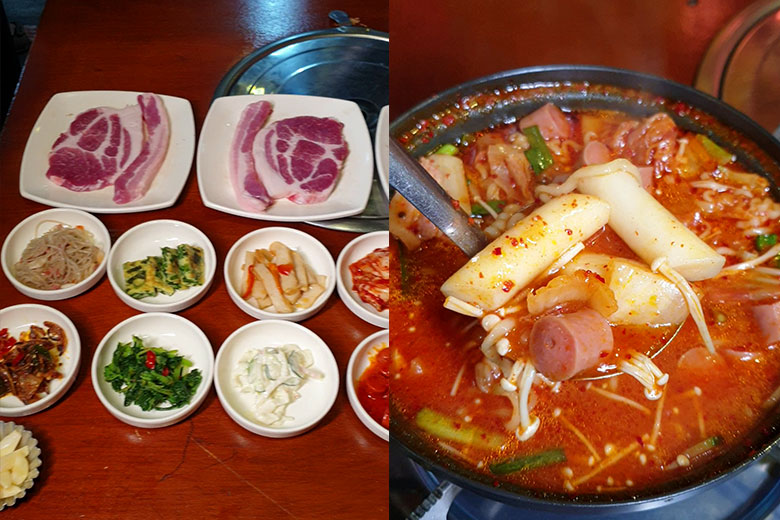 Seoul BBQ Puchong offers you all you can eat Korean BBQ buffet at RM28/pax. You can opt to cook the meat yourself and feel like an ultimate chef or just have them help you bbq it while you enjoy your dinner. This restaurant is often busy and hustling by dinner time. If you don't feel like having a buffet that night, you can always opt for the set packages or the ala carte menu.

Side note: This Korean restaurant is actually owned by a Korean family from Seoul, North Korea.
Address: 72, Jalan Puteri 2/4, Bandar Puteri Puchong
Operating Hours: 7PM – late
9. Japanese BBQ Taisyu Yakiniku Puchong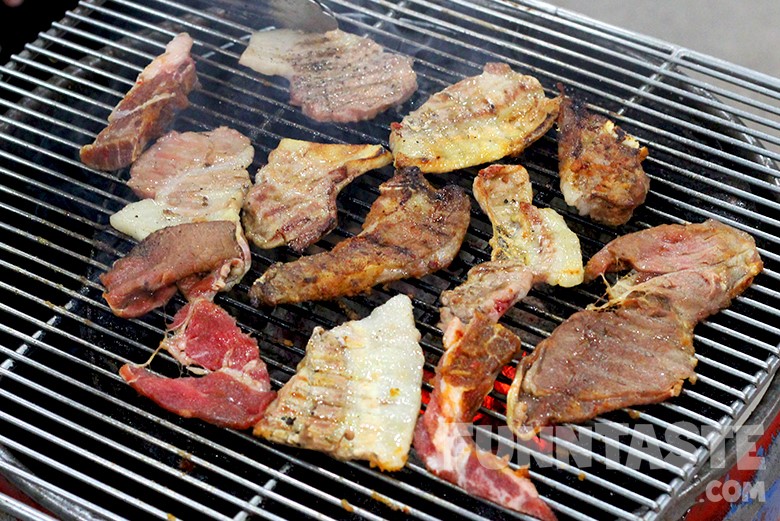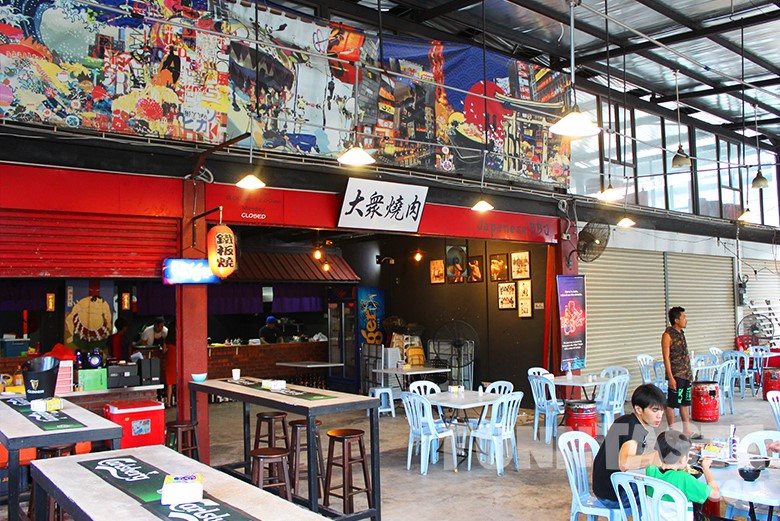 Taisyu Yakiniku is one of the most affordable Japanese BBQ restaurants in Puchong. The restaurant has simple and laid back setting which gives customers a much chill vibe. They serve over 17 cuts of meat, mainly pork, beef, chicken, lamb and seafood. If you come here in a group, you can literally order a plate of almost everything. Here, you can cook and even season your own meat, it's all about self service and making yourself comfortable.
Address: G2 Lot 5362, Jalan Layang-Layang 1, Bandar Puchong Jaya
Operating Hours: 6pm – 12am (Closed on Mondays)
10. Nasi Kukus Malaya Ayam Cincang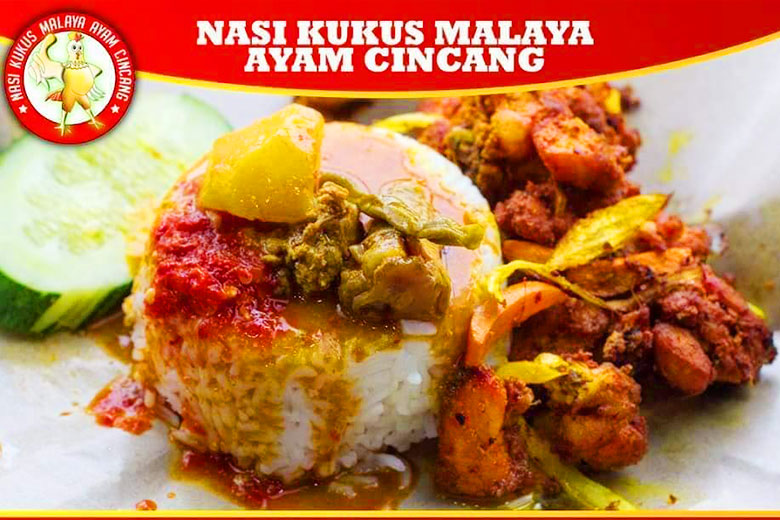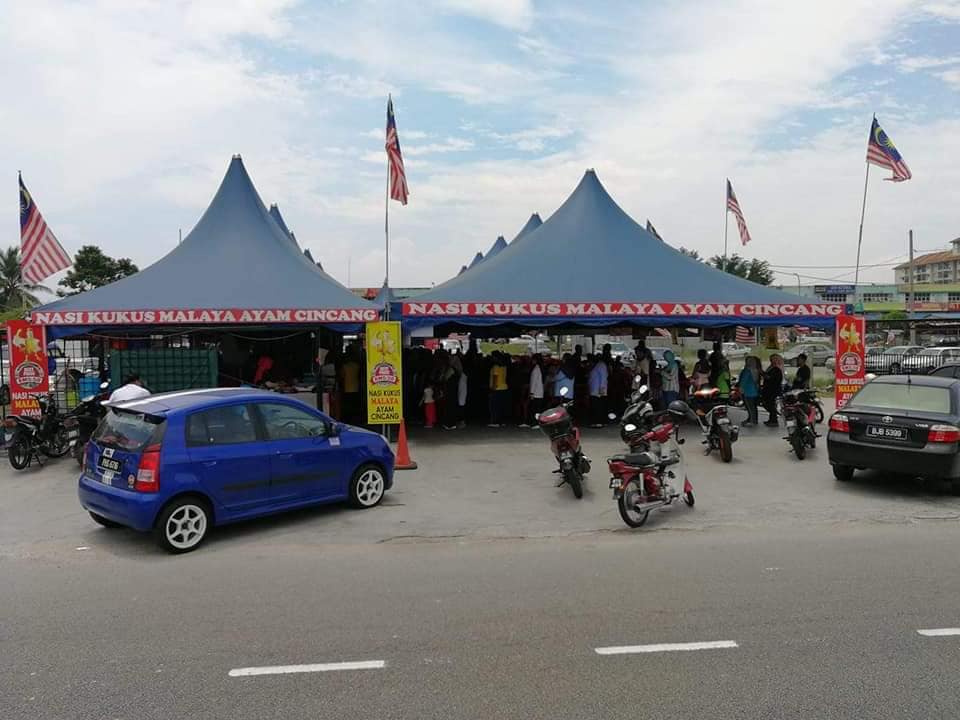 This Nasi Kukus stall is a 24 hours eatery that is open for 365 days a year. You can come here anytime you want and we mean it! Do note that they only have one item on the food menu, wait for it, it's Nasi Kukus Ayam Cincang. The chicken is marinated with more than 20 herbs and spices and then fried in batches all throughout the day. Pair it with their gualai kawah and sambal merah pedas, sedap giler!
Address:
(1) 16, Jalan Putra Perdana 5d/1, Taman Putra Perdana, 47100 Puchong, Selangor
(2) Taman Puchong Permai, 47100 Puchong, Selangor