Lets think about pork ribs, the incredulous juicy meat cooked at a perfect temperature sticking around the bones. When it's done right, it would be like cupids singing down your throat as the juicy and texture enters your mouth. Hmmm I can already feel my heart throbbing in my chest.
If you haven't realised yet this one's is for all the pork rib lovers! Sit back and relax as I bring you 10 Spots In Klang Valley For Tender & Juicy Pork Ribs To Fulfil Your Porky Cravings.
1. Naughty Babe Dirty Duck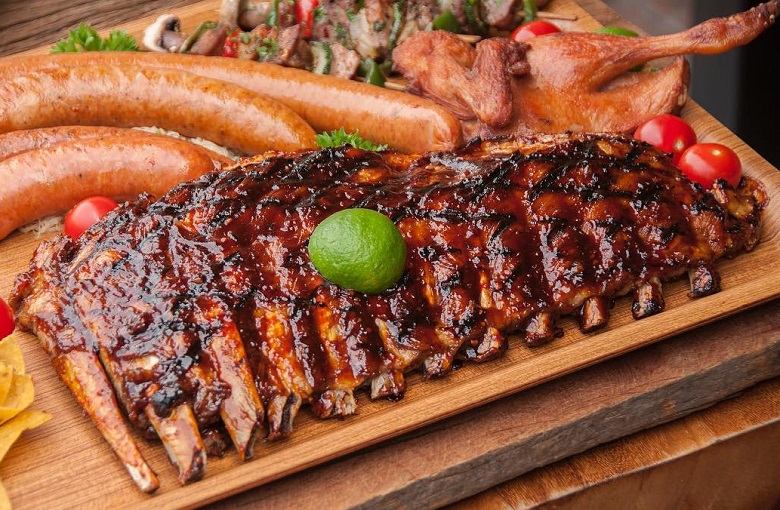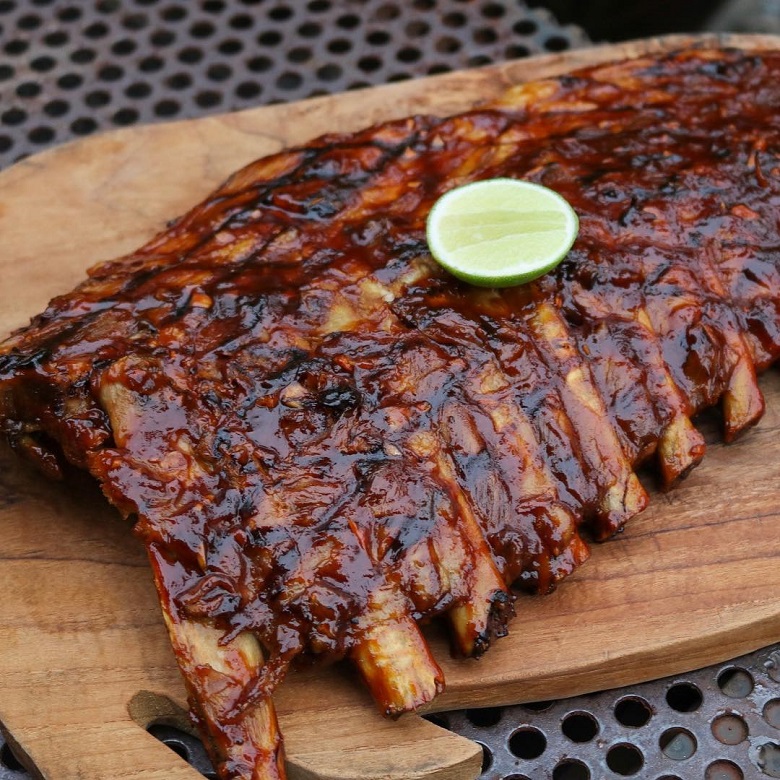 Calling themselves the antidote for carnivores, Naughty Babe Dirty Duck's signature dish is the Naughty Babe Dirty Duck BBQ Pork Rib (NBDD BBQ PORK RIBS). This exclusive dish is coated with their very own homemade barbeque sauce and served with tomato salsa and their flaming hot chilli sauce. Other in demand dishes include the Jamon Serrano served with Spanish serrano ham and rockmelon and the Porky Sausage Platter served with 5 different types of Hungarian and German sausages.
Address: Desa Sri Hartamas 42, Jalan 25/70A, Desa Sri Hartamas, Kuala Lumpur
Operating Hours: 12pm -12am, daily
2. Down To Bones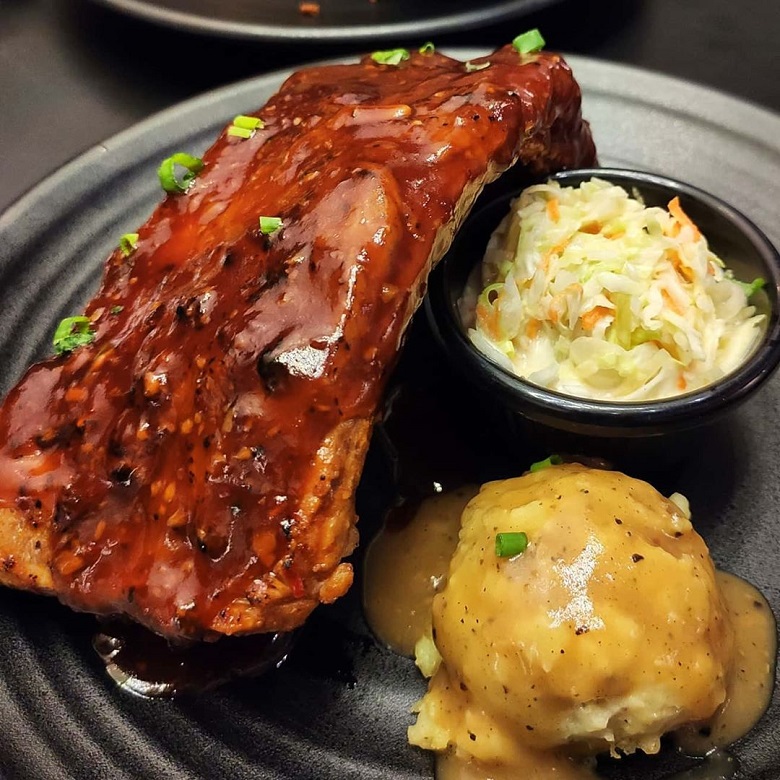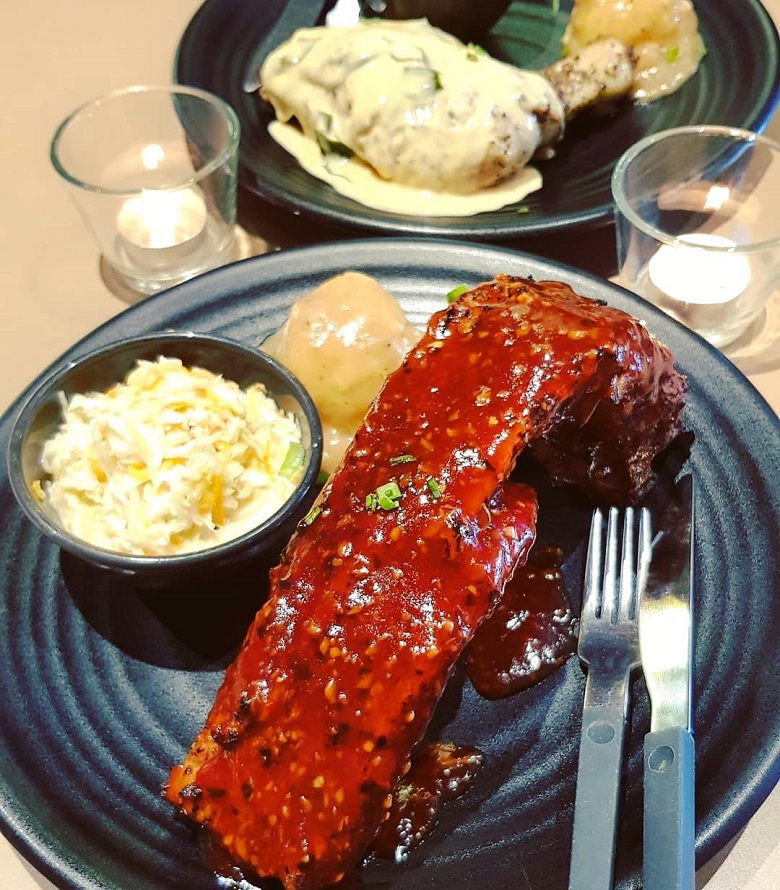 Looking for something vintage to take the edge off? Look no further as Down To Bones brings you the retroness and warmth like nowhere else. This diner serves massive pork ribs which are smothered in DTB's signature sauce, and served with buttery mash and coleslaw on the side. They also serve pork ribs coated in cheese glaze and Super Ring crumbles. Yes that's right, Super Ring the famous local snack brand. If you're not in a mood for pork, they also serve other mains such as lamb and roasted chicken.
Address: 8, Jalan Hujan Rahmat 3, Taman Overseas Union, 58200 Kuala Lumpur
Operating Hours: 12pm – 3.30pm, 6pm – 11.30pm, closed on Thursdays
3. 8Haus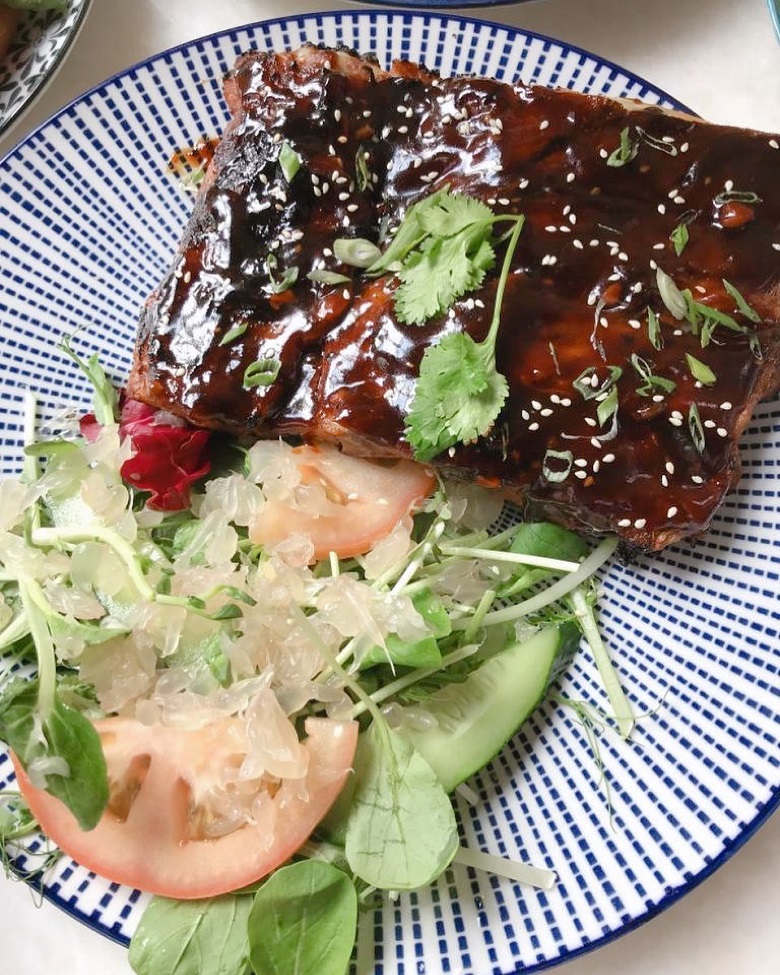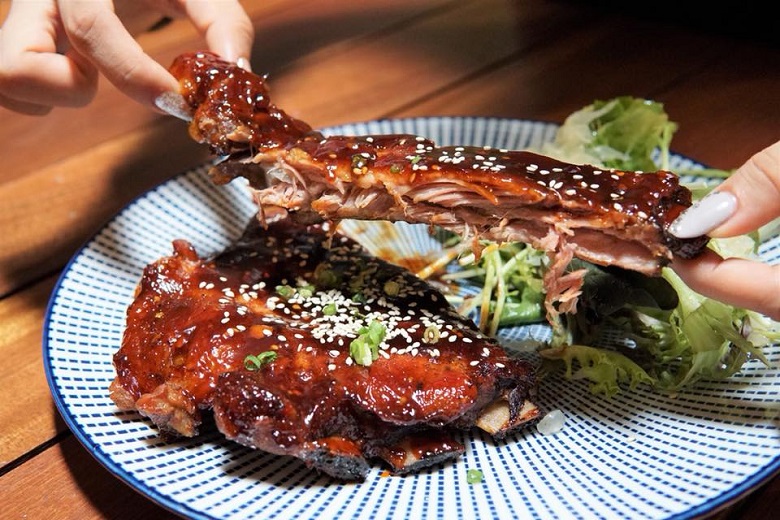 Set in the 19th century, 8Haus bathes you with its historical charms. This diner exclusively offers an unpalatable list of Western Oriental fusion food. Their signature pork ribs – Best Haus's Pork Ribs is lacquered in flavourful Hoisin sauce and served with savoury pomelo salad.
Other robust dishes worth mentioning would be the Pork Roulade, XO Haus Linguine With Braised Pork Belly that comes with mouth watering thinly sliced pork belly that easily melts in your mouth with every bite.
Address: 8, Jalan Sin Chew Kee, 50150 Kuala Lumpur
Operating Hours: 11am – 11.30pm, Mon-Fri; 9am – 11.30pm, Sat-Sun
4. Meat The Porkers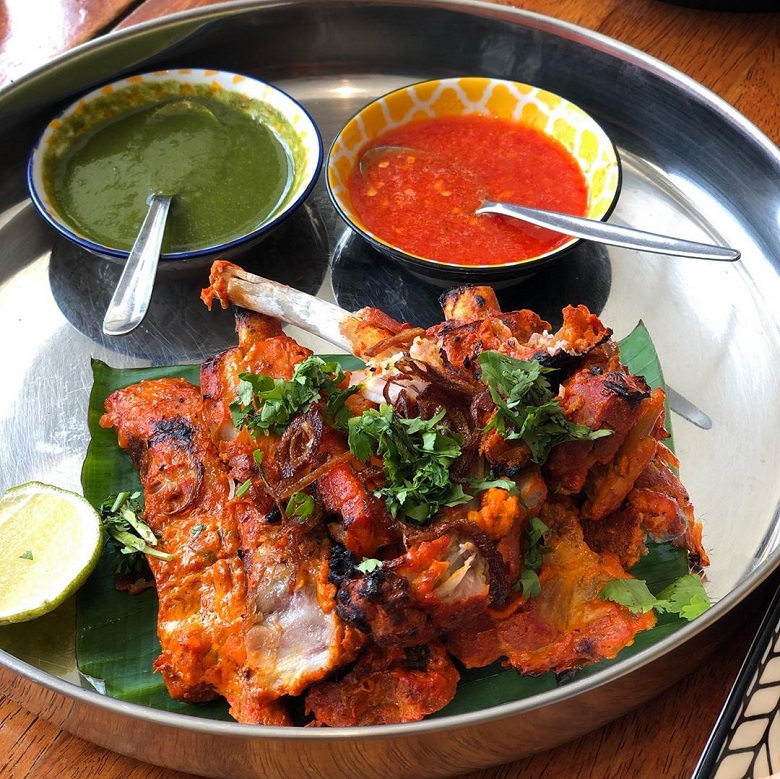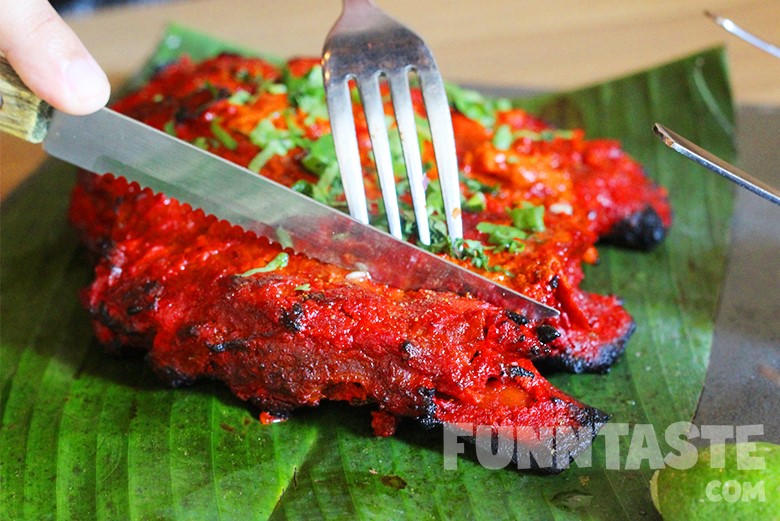 The restaurant, which is by the same group behind Fierce Curry House, serves Indian cuisine with a twist—a porky twist. Their signature Tandoori Pork Ribs is roasted in a clay oven upon ordering, then served with traditional mint sauce, homemade tamarind sauce and shredded coconut.
Address: 9M, Jalan Medan Setia 1, Bukit Damansara 50490 Kuala Lumpur
Operating Hours: 12pm – 3pm, 6pm – 10.30pm, daily
5. ANTE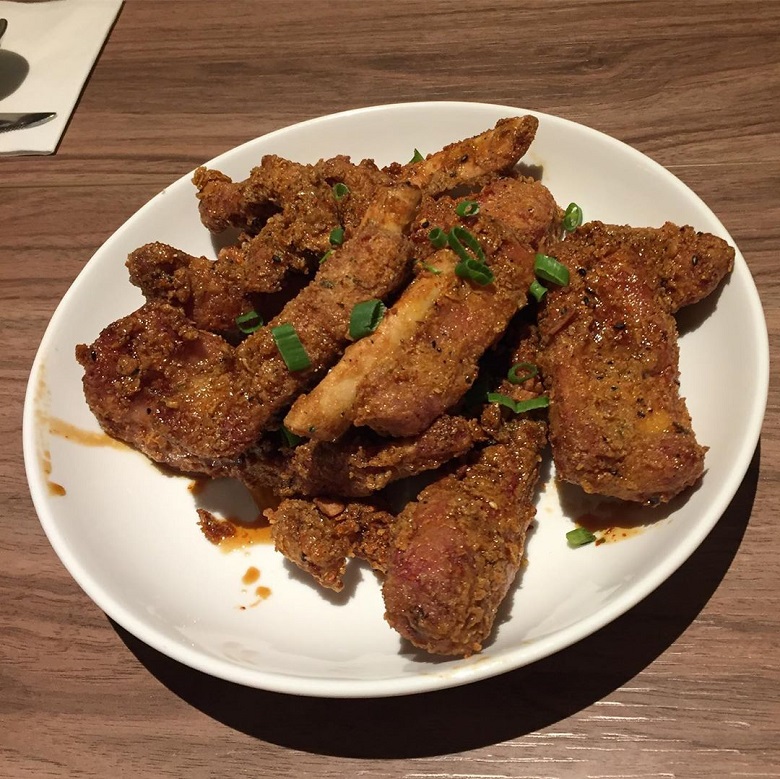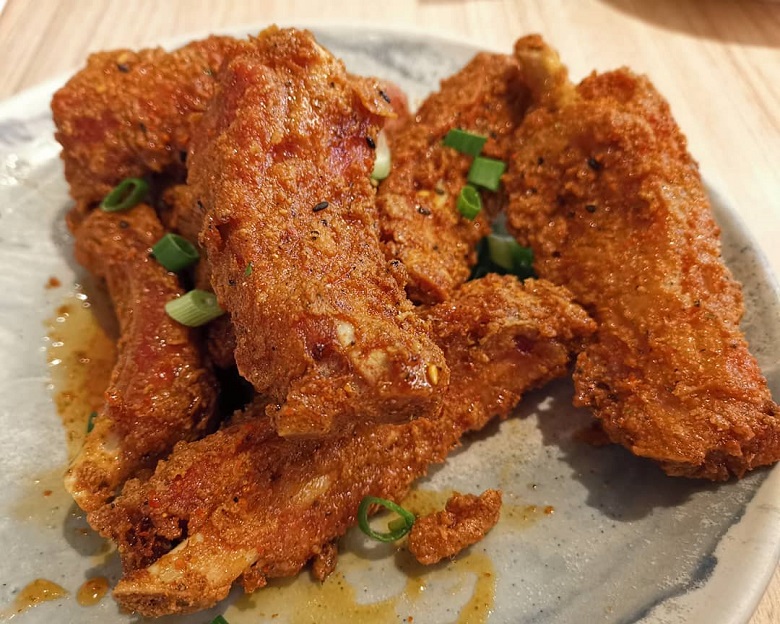 ANTE is the perfect place for you if you're looking for that kitchen and bar fusion with a bit of neon lighting and romantic evoking atmosphere. Whether it is pork steak, pork burger, pork ribs, ANTE has just the thing for you. Alongside their popular pork steak such as ribeye and pork shoulder, their ribs are equally as good. Their fall-off-the-bone Iberico Baby Ribs has a great crunch, a good sharing plates before devouring into their main dishes.
Address: 1 Utama Shopping Centre, Lot F346, First Floor, New Wing, Rainforest, Bandar Utama, 47800 Selangor
Operating Hours: 10am- 10pm, Sun-Thurs; 10am – 10.30pm, Fri-Sat
Address: Publika, A2-G1-09, Solaris Dutamas 1, Jalan Dutamas 1, 50480 Kuala Lumpur
Operating Hours: 11am – 10.30pm, Sun-Thurs; 11am – 11.30pm, Fri-Sat
6. Ribs King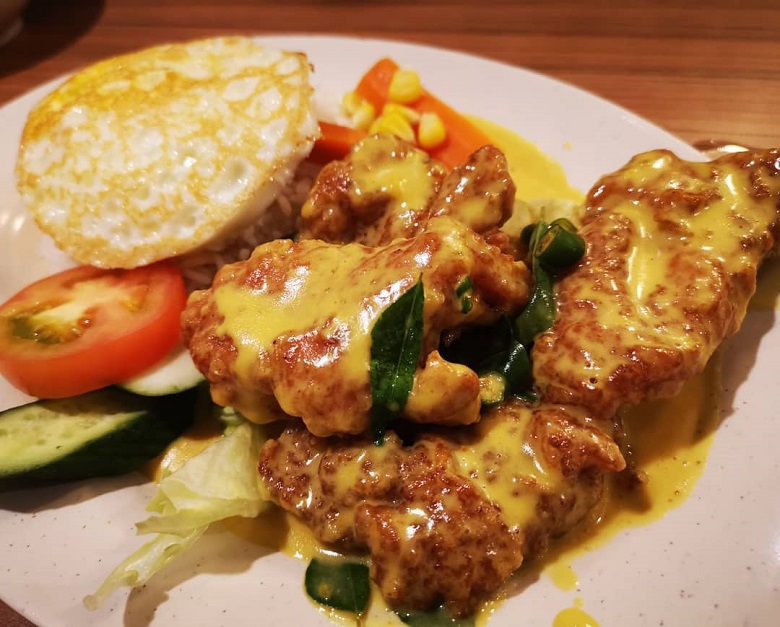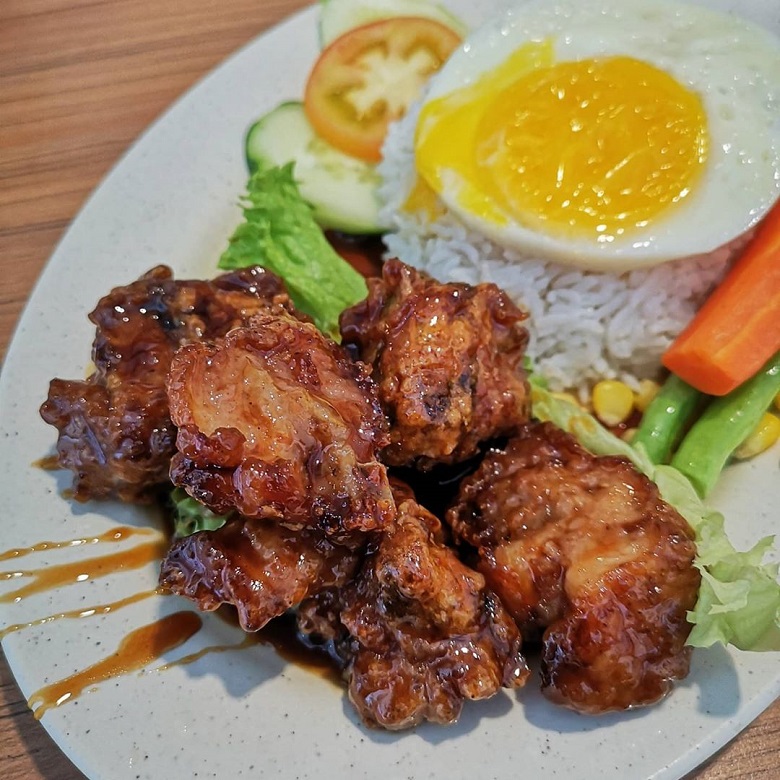 Located in Taman Paramount, Ribs King serves a variety of Chinese and Western cuisine. Their best selling pork ribs dishes include the Buttermilk Pork Ribs and Nam Yee Spare Ribs. They are not really a pork ribs specialized place, but on a huge plus side, the menu ranges from stir fried noodles to pork chop rice and everything in between. With a calming and soothing ambiance Ribs King is an incredulous place to dine in.
Address: 25, Jalan 20/7, Taman Paramount 46300 Petaling Jaya, Selangor
Operating Hours: 11am – 10pm, daily
7. Iberico Kitchen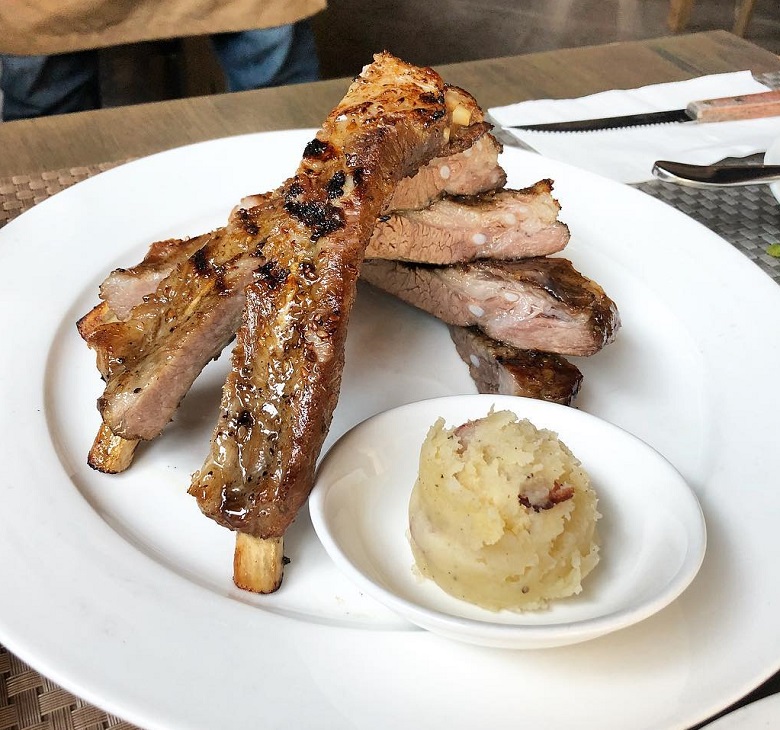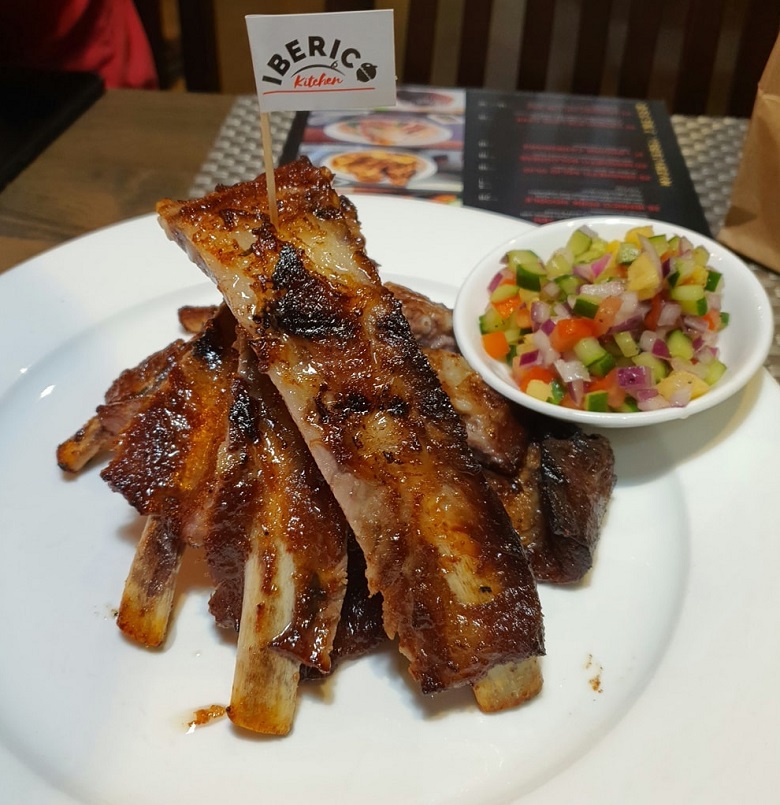 Iberico Kitchen, as its name indicates, serves pre-eminent premium iberico pork exquisitely imported from Spain. The freshness of the iberico meat is inarguable. Not only does Iberico kitchen serves quite an extensive menu on Iberico pork but it also offers vast varieties of meal courses such as salad, pasta, soup, Iberico Pork Chop, Iberico Burger, Iberico Meatballs and dessert. The owner has specifically intended to bring the richness of the iberico meat to the public hence, the iberico pork narrowed menu.
Address: Iberico Kitchen D-G-07, Oasis Square, Oasis Ara Damansara, Petaling Jaya, Selangor
Operating Hours: 11am – 3pm, 6pm – 10pm, daily
8. El Cerdo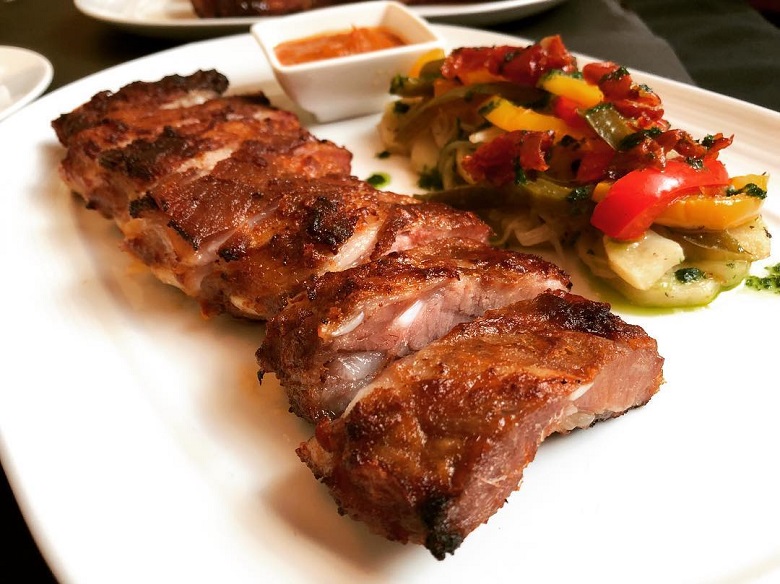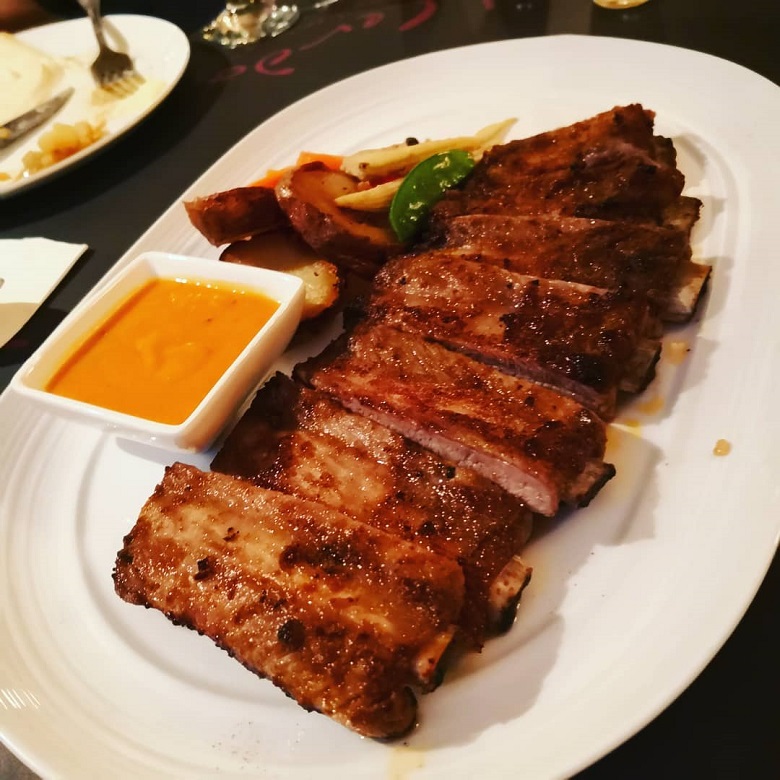 Influenced by European, Mexican and Carribean famous cuisines, El Cerdo is an award winning best pork restaurant located in the heart of KL. Their signature dishes include Cochinillo Al Estilo Segoviano, spanish style roasted pig; amon Iberico de Bellota, pork shoulder steak and Iberico spare ribs. Almost all of El Cerdo's dishes are served in big portions which makes it perfect for sharing between 3 to 4 people so make sure to go with friends and family!
Address: 43 & 45 Changkat Bukit Bintang 50200 Kuala Lumpur
Operating Hours: 6pm – 1am, Mon-Thurs; 6pm – 2am, Fri-Sat; 12pm – 2.30pm & 6pm – 1am, Sun
9. Sausage & Ribs Shack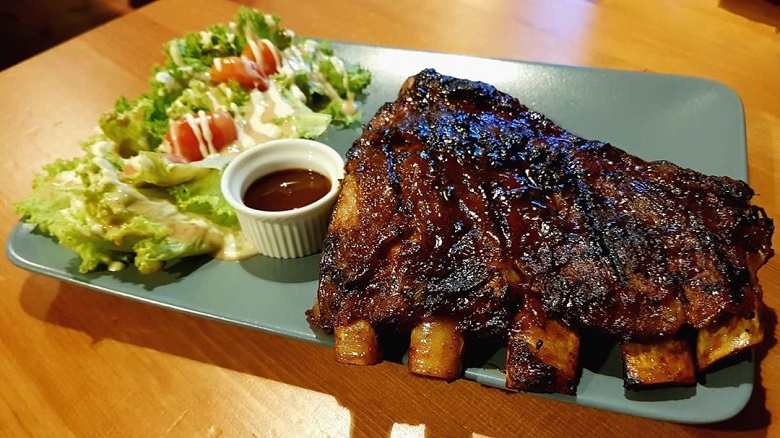 Sausage and Ribs Shack makes their very own sausages to ensure the juicy, savoury quality of every chew. Their BBQ spice-rubbed pork ribs seemed to be one of the signature dishes there. If you're planning to come here, a quick reservation is highly important, especially for the savoury pork ribs as it requires some prepping time. A quick tip, don't wear shoes inside and here's why; the restaurant has a strict no shoe policy to maintain a squeaky clean and comfortable environment for their diners.
Address: Sausage & Ribs Shack, 9, Jalan 2/105, Taman Midah, Cheras.
Operating Hours: 11am – 10pm
10. Marta's Kitchen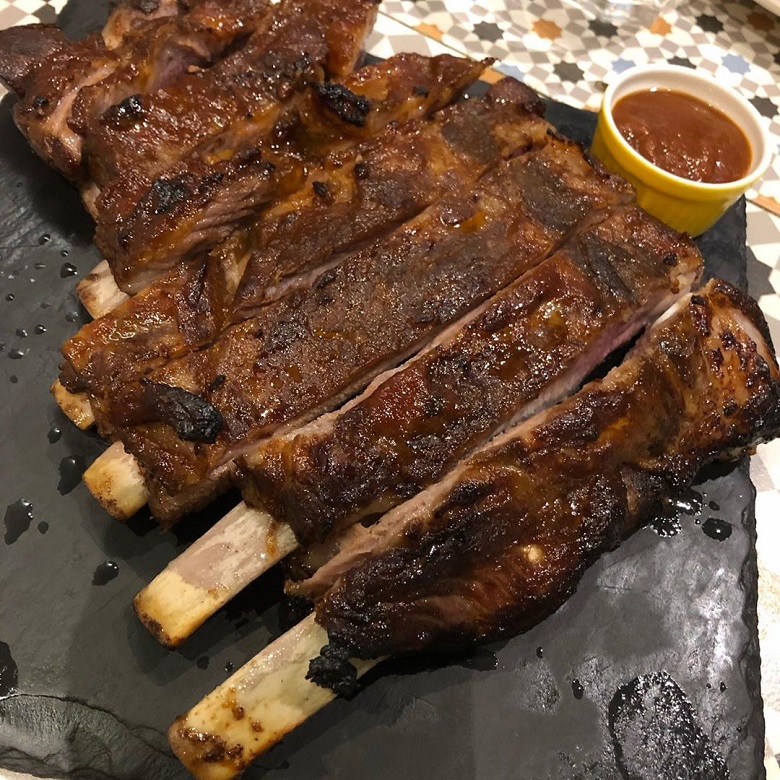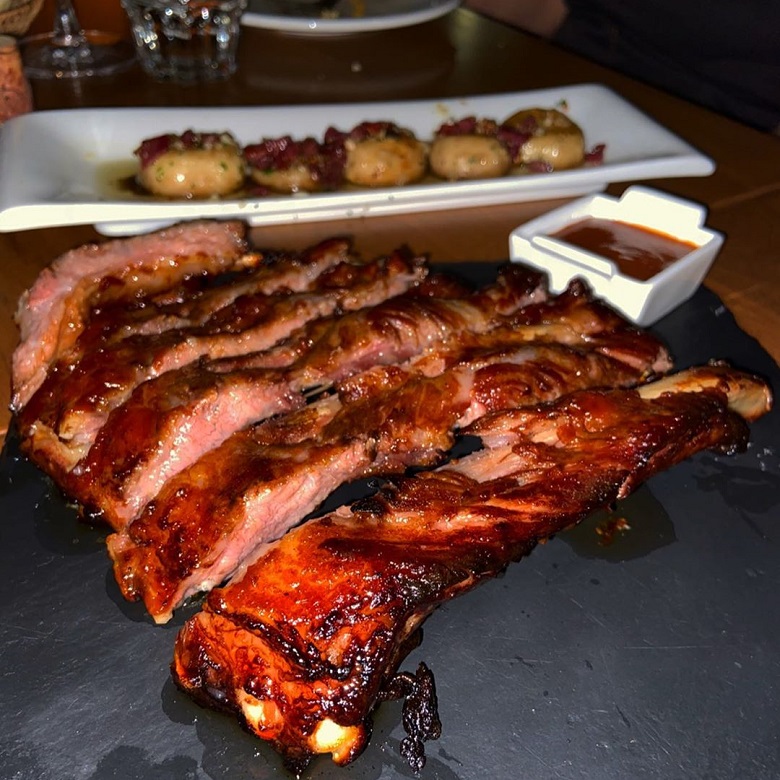 Upon entering Marta's kitchen, emptors would usually be welcomed with spanish pop songs that transports them back to the land of Espana. One of the unique features of Martha's kitchen is that customers can have a clear view of the kitchen which gives a sense of homeliness. Staying true to the spanish culture and traditions, Martha has tweaked some of the dishes at least 50 times to achieve the authentic taste and flavour. One of it being her scrumptious iberico pork ribs. The meat is caramelised and lacquered with sweet and tangy sauce to really give an oomph and flavour to it. Additionally her repertoire is also prepared with plenty of pork meat such as the Jamon Iberico Ham, skewered pork pinchos and ham croquettes.
Address: The Signature, Jalan Sri Hartamas 22,Desa Sri Hartamas, Kuala Lumpur
Operating Hours: 11.30am – 11.30pm