Food & Drinks
10 Sedap Giler Food In Kampung Baru For All Foodies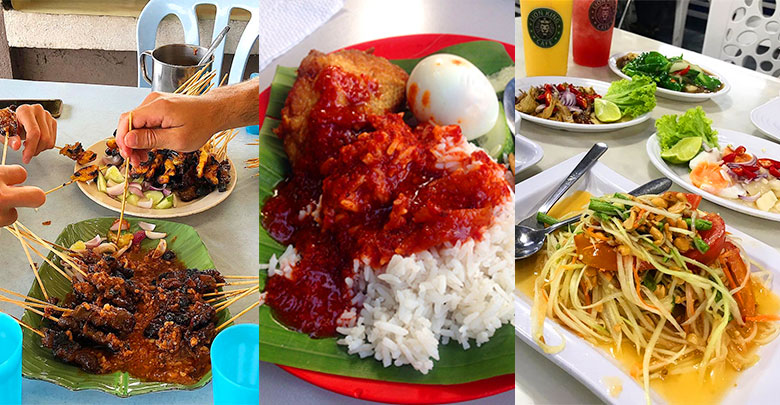 Kampung Baru (translated to new village) has come a long way since the British colonial in 1900. While Kampung Baru is still retaining their village lifestyle within the city, the place has become a must-visit heaven for food lovers. Aside from the traditional houses, there is also a wide variety of good food.
With that said, here is our list of 10 sedap giler food in Kampung Baru you gotta try.
1. Wanjo Nasi Lemak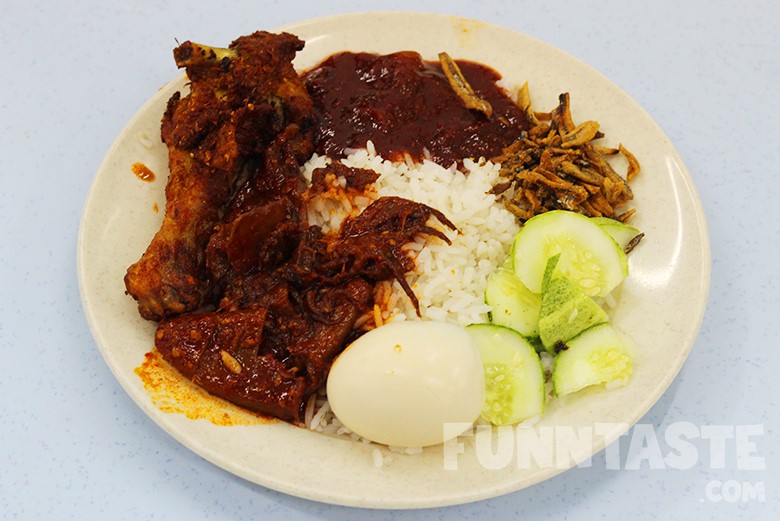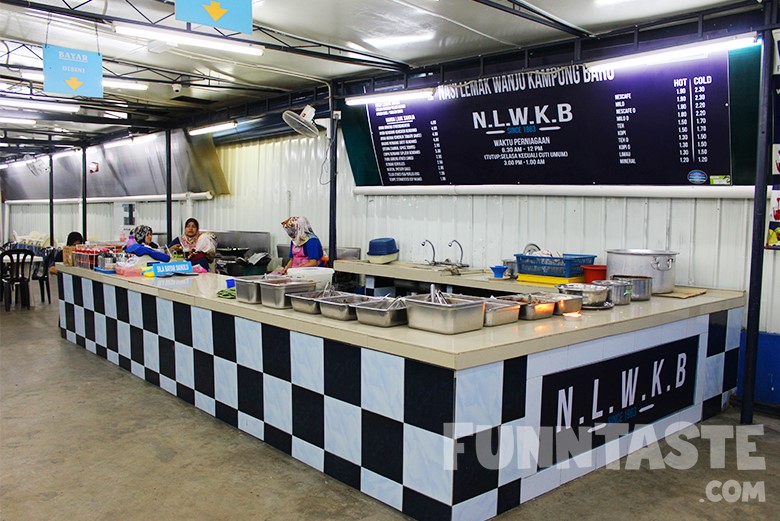 Residents around Kampung Baru will definitely be familiar with this nasi lemak stall. Wanjo Nasi Lemak still uses the same family recipe passed down for generations since 1963. Their sambal is on the sweet side, but their side dishes such as sambal sotong is spicy. There are many other dishes to add on too, such as fried chicken, cockles, beef rendang and lots more. You can come here during breakfast as they open as early as 6.30 in the morning.
Address: Nasi Lemak Wanjo, 8, Jalan Raja Muda Musa, Kampung Baru, 50300, Kuala Lumpur
Operation Hours: 6.30AM -12PM & 3PM – 12.30AM, Daily
2. Ayam Penyet Mak Maya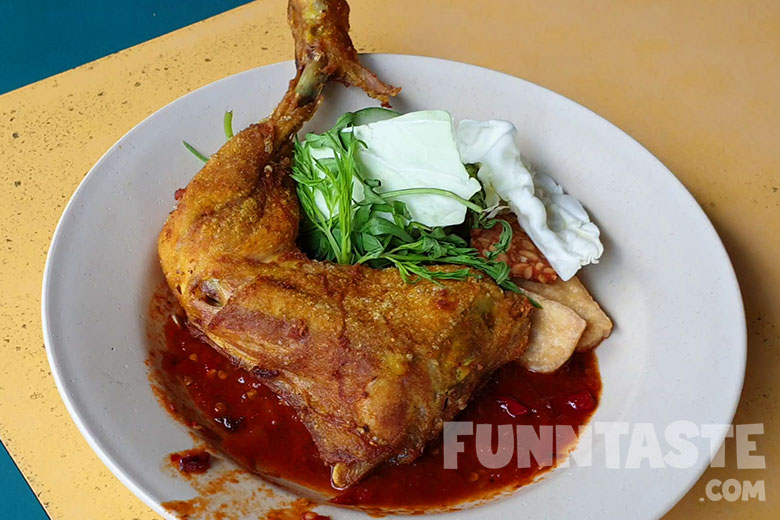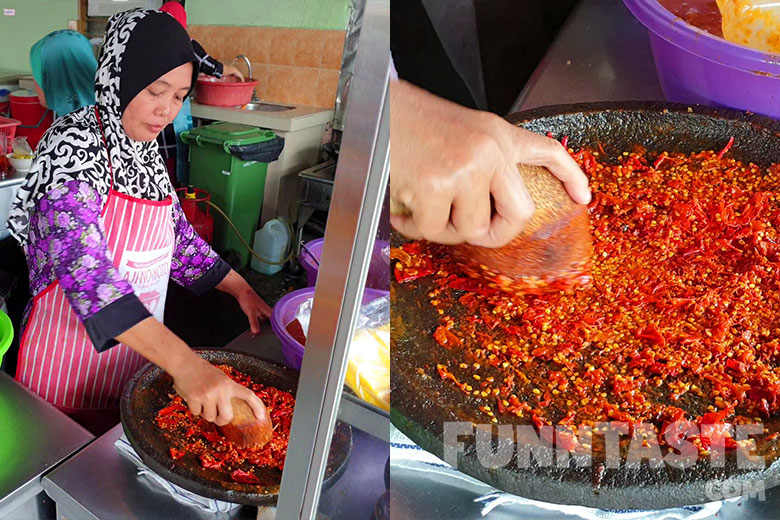 If you're a big fan of ayam penyet, then Ayam Penyet Mak Maya should be included in your eating list. They serves their ayam penyet differently, in which the chicken is more tender and juicy. The burning hot sambal is prepared "fresh" on the spot by pounding chilies, peanut, tomato and more to the paste form. Pair it all in one spoonful, amazing! Other than ayam penyet, they also serve ikan kembung and ikan keli.
Address: 58, Jalan Raja Muda Musa, Kampung Baru, 50300, Kuala Lumpur
Operating hours: 12PM – 6PM, Daily
3. Apam Balik Nusantara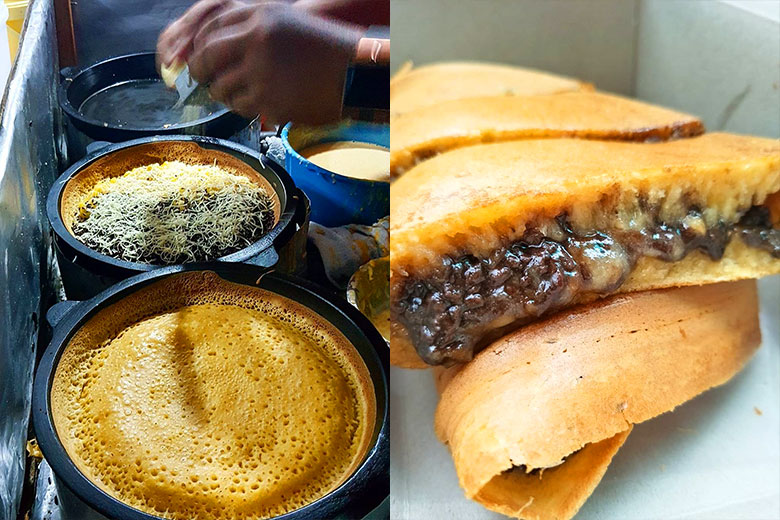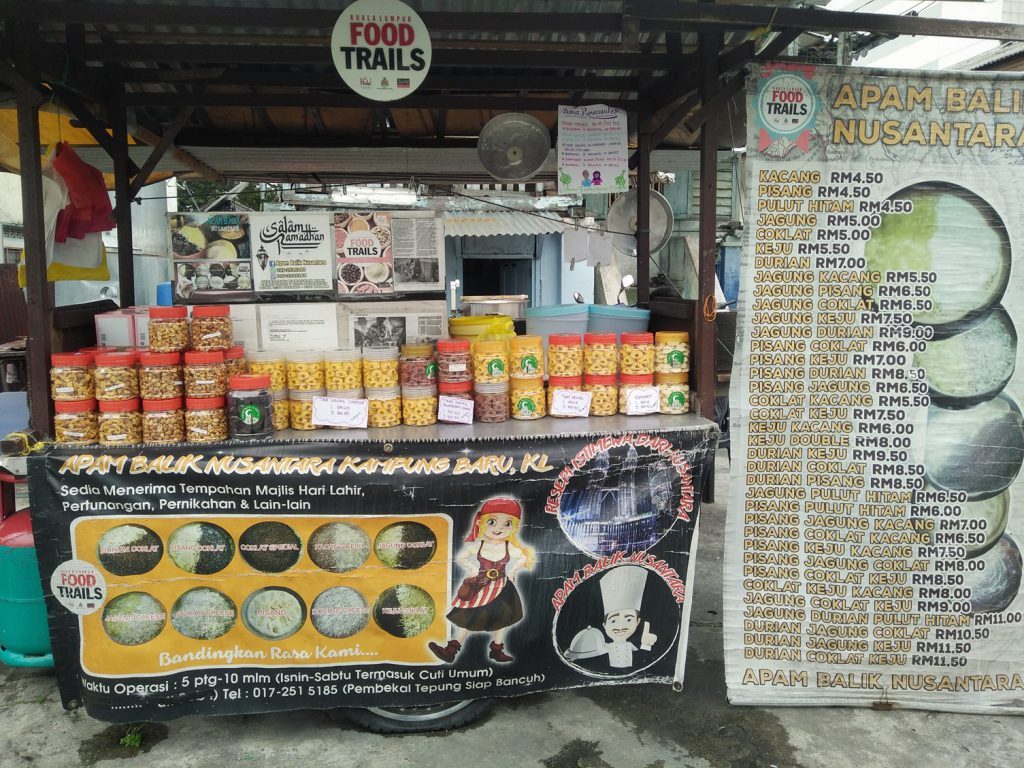 If you visit Kampung Baru on a regular basis, you'll most definitely heard of this Apam Balik Nusantara. Specializes in serving Indonesian style apam, do expect the apam to be thicker and and moist, because of the extra butter and flour that are stuffed inside the apam. There are over 20 choices of fillings to choose from but the most popular choice is none other than durian cheese and chocolate banana.
Address: 14, Jalan Hamzah, Kampung Baru, 50300 Kuala Lumpur
Operating hours: 4.30PM – 10PM (Saturday-Thursday)
4. Pak Hassan Roti Canai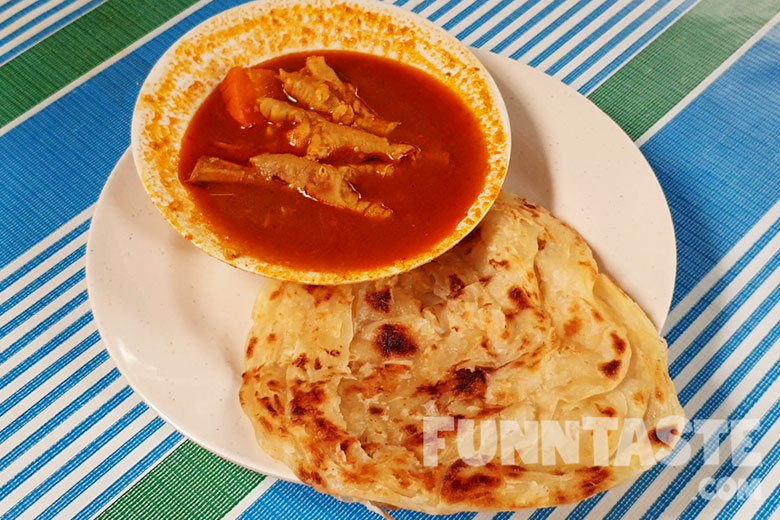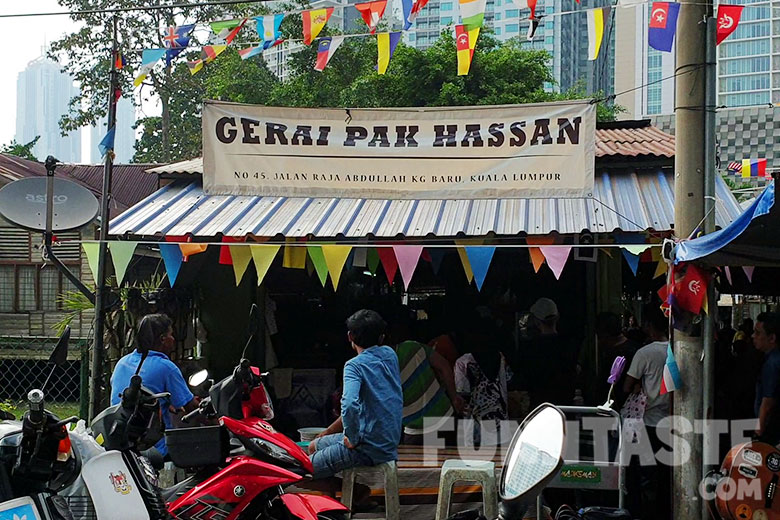 This has got to be arguably the most popular Roti Canai in Kampung Baru. There is almost always a long queue at Pak Hassan Roti Canai so be prepared to wait in line. Their roti canai stands out as they serve it with chicken feet curry. The best part is self -service and you can take as much as you want. Other than roti canai, they also serve nasi lemak.
Address: Warung Pak Hassan 31, Jalan Raja Abdullah, Kampung Baru, 50300 Kuala Lumpur
Operation Hours: 7AM – 12PM (Tuesday-Sunday)
5. Cendol Durian Kampung Baru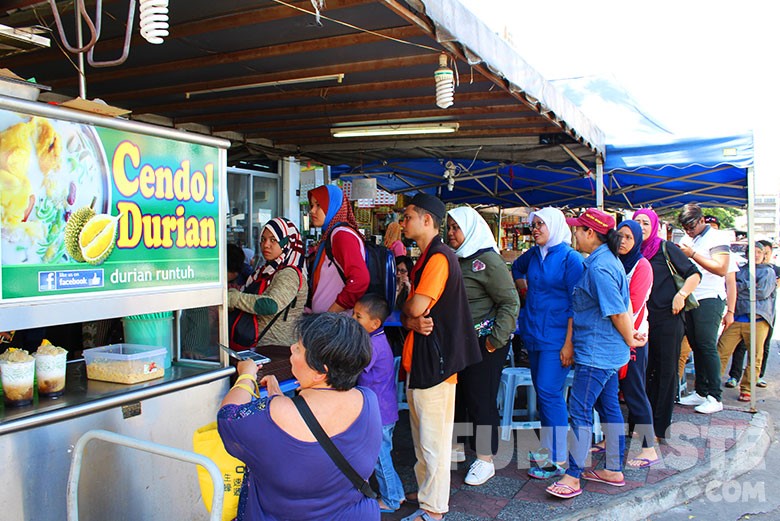 Durian Runtuh is located at Lorong Raja Bot which is a stone's throw away from Tamu Hotel & Suite. Walking pass near this alley you will notice many durian stalls and even another durian cendol stall. But Durian Runtuh is the only stall that had a long queue and crowded with customers which is a good sign. For RM13, you will get a huge bowl of cendol with 6 durian fruits, which we think it's pretty affordable!
Address: 57, Lorong Raja Bot, Chow Kit, 50300, Kuala Lumpur
Operation Hours: 2PM – 3AM, Daily
6. Suraya Seafood Kampung Baru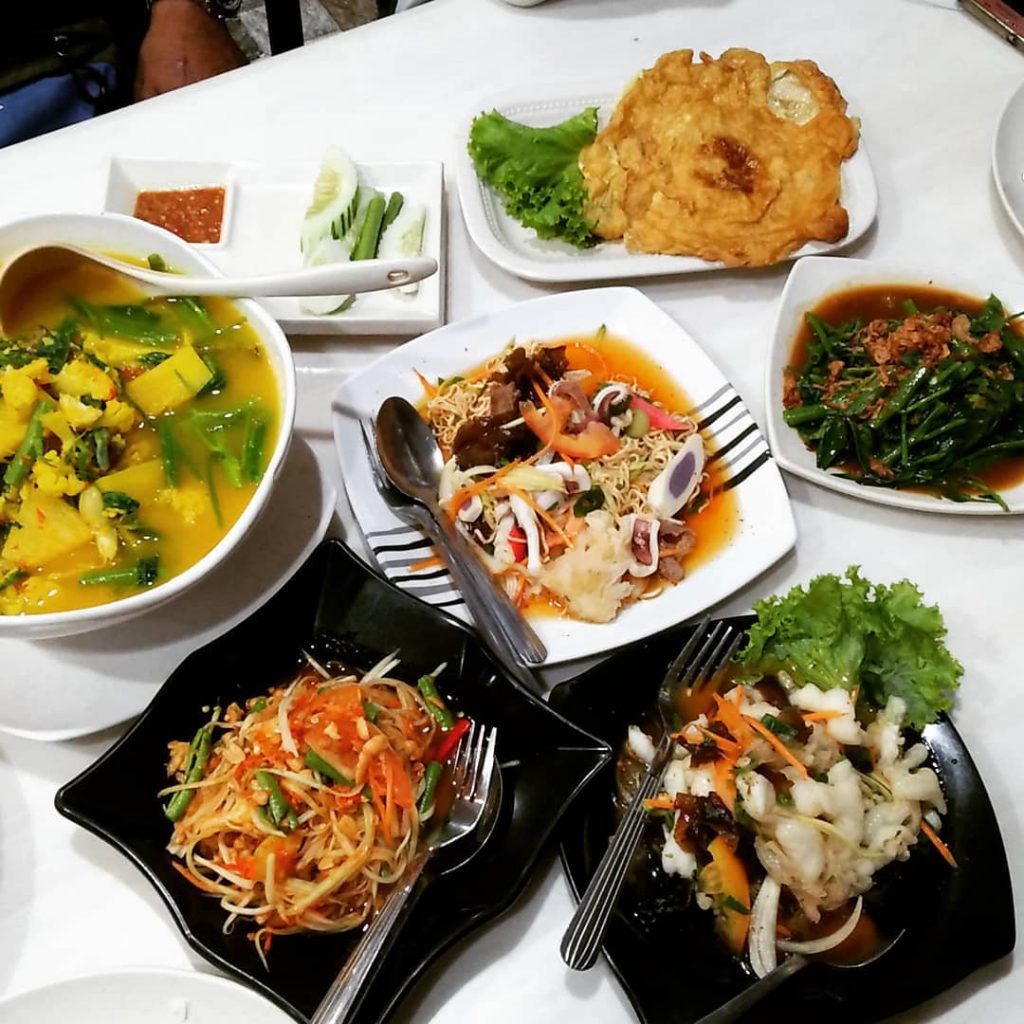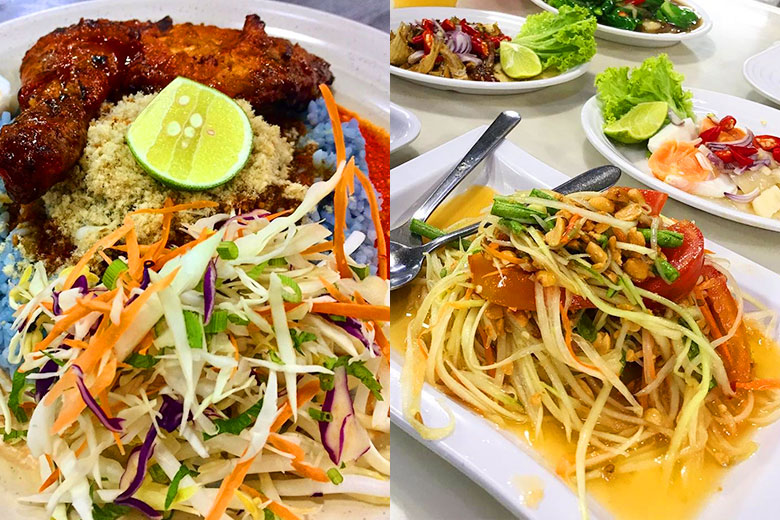 Fans of Thai and Kelantanese cuisine can't possibly pass up on a meal at Suraya Seafood. Some of the classic dishes you can find here are Nasi Kerabu, Chicken Feet Kerabu, Maggi Kerabu, Tom Yam Seafood and more. Alternatively you can order a myriad of dishes and seafood to go with your rice. Seabass or siakap tiga rasa is a must to try. You may also go for grouper or pomfret as well. The restaurant is always very crowded during rush hours so it's highly recommended to come earlier or later.
Address: Jalan Raja Muda Musa, Kampung Baru, 50300 Kuala Lumpur
Operation Hours: 6PM – 1AM, Daily
7. Satay Capitol 1951-Warisan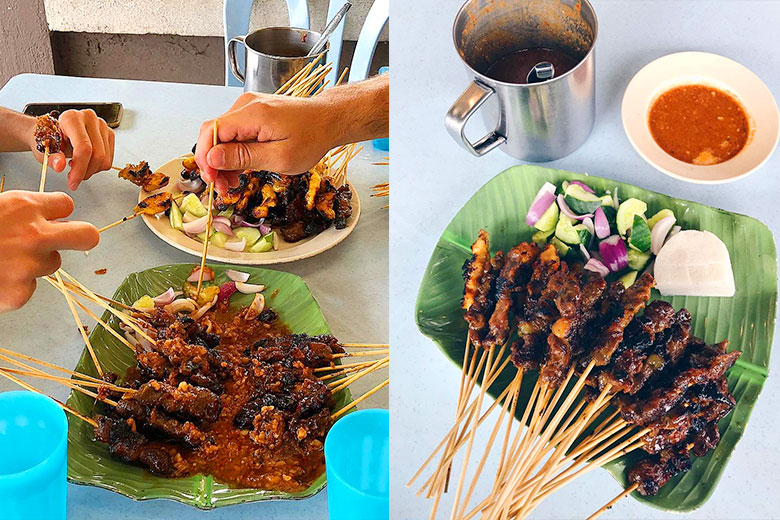 If you are looking for satay in Kampung Baru, this is the place for you. Two varieties of satay are available – chicken and beef satay that are nicely seasoned with herbs and spices. But the uniqueness lies in the sambal kacang sauce which has a tiny bit of chilli in it.
Address: 1, Pusat Penjaja Selera Muda, Jalan Haji Hashim, Kampung Baru, 50300 Kuala Lumpur
Operating Hours: 3PM – 12AM (Monday-Saturday)
8. Alfiyah Lontong Jawa Asli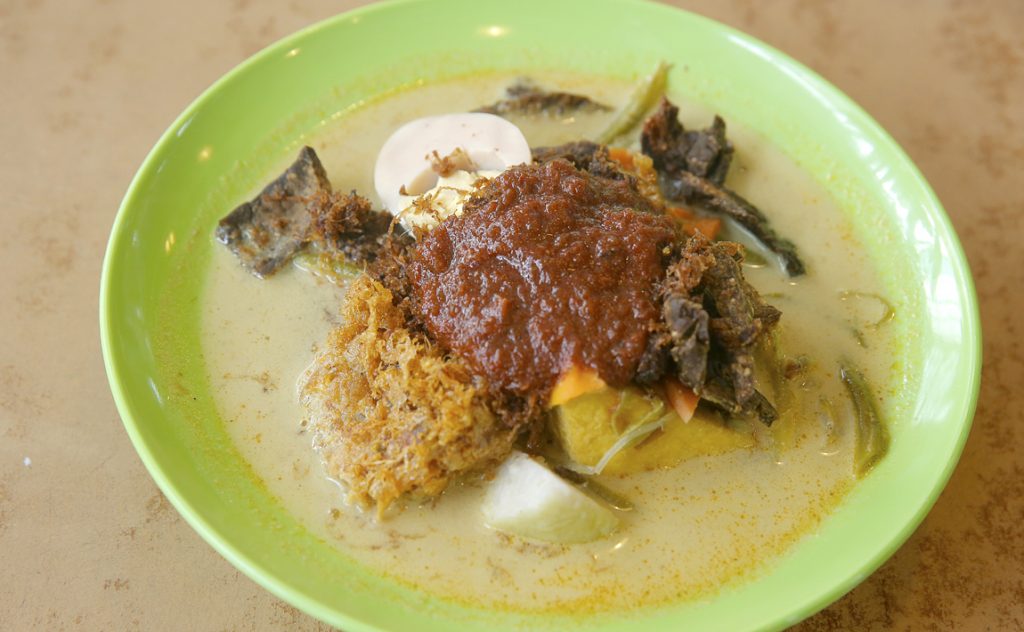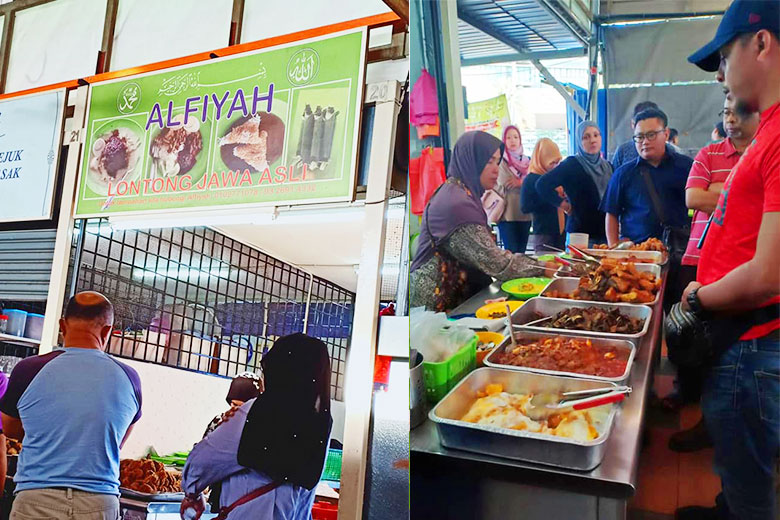 This humble stall will immediately catch your attention with a long line of early birds. Alfiyah Lontong Jawa Asli serves one of the best lontong in town. If you want a little extra crunch, do try their fried paru. Even when the paru is soaked in the broth for a while, it still maitain its crunchiness.
Address: 161, 171, Jalan Raja Muda Abdul Aziz, Kampung Baru, 50300 Kuala Lumpur
Operating Hours: 7AM – 11AM (Monday-Saturday)
9. Nasi Lemak Antarabangsa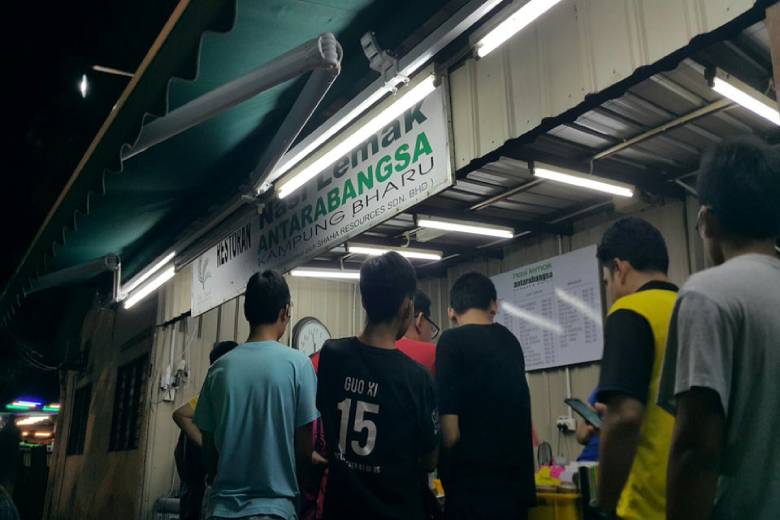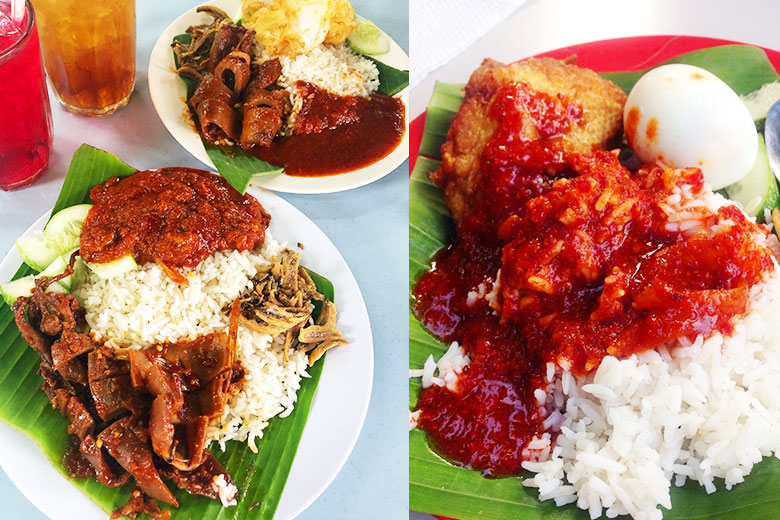 Just like their neighbour, Nasi Lemak Antarabangsa is equally as well known as one of the nicest nasi lemak in KL. The nasi lemak is popular amongst local but also tourists, that's how the stall's name originated. The sambal which is cooked more than 6 hours is on the sweeter side. Pair it with their signature sambal sotong to give you a kick of heat and flavour.
Address: 7C, Jalan Raja Muda Musa, Kampung Baru, Kuala Lumpur
Operation Hour: 12AM – 12PM, 6PM – 12AM
10. Masakan Padang Asli Kampung Baru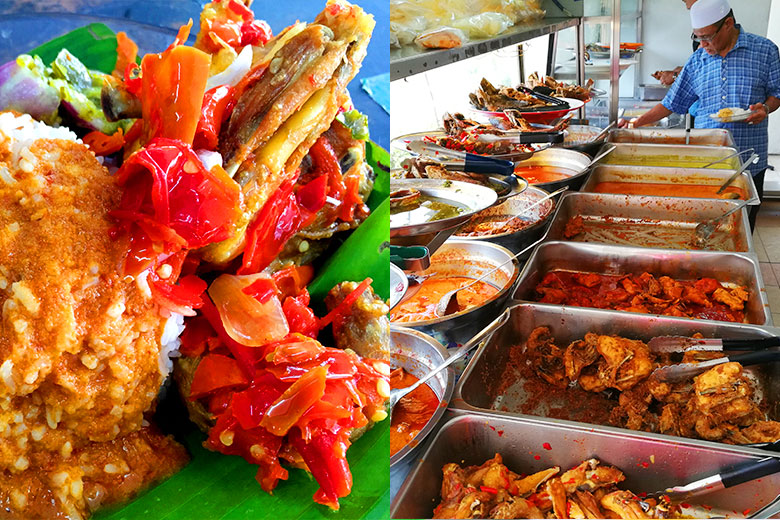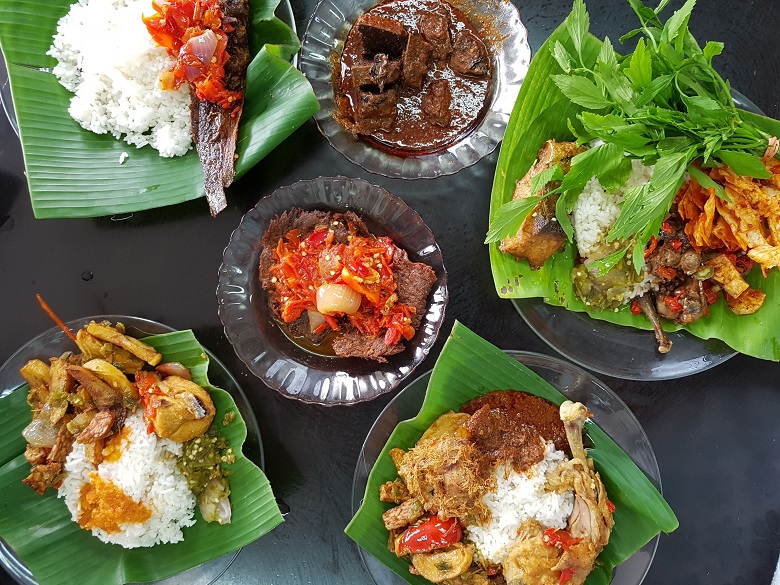 If you love masakan Minang, have a taste of Minang classics at Masakan Padang Asli Kampung Baru. They serve up all the classics and more, from bergedil, fried beef with chilies (dendeng), beef tendon (tunjang) and beef lung (paru). Just like most Nasi Padang meals, it's just not complete without a heaping serving of both their sambal merah and sambal hijau.
Address: 7C, Jalan Raja Muda Musa, Kampung Baru, Kuala Lumpur
Operation Hour: 12AM – 12PM, 6PM – 12AM