Travel
10 Secret Forest Resorts In Malaysia For A Relaxing Getaway
Believe it or not, Malaysia is home to a number of breathtaking, beautiful and peaceful resorts. Nestled in the middle of nature's forests that looks like your smartphone's wallpaper.
With that said, these 10 Secret Forest Resorts In Malaysia For A Relaxing Getaway.
1. The Dusun @ Seremban, Negeri Sembilan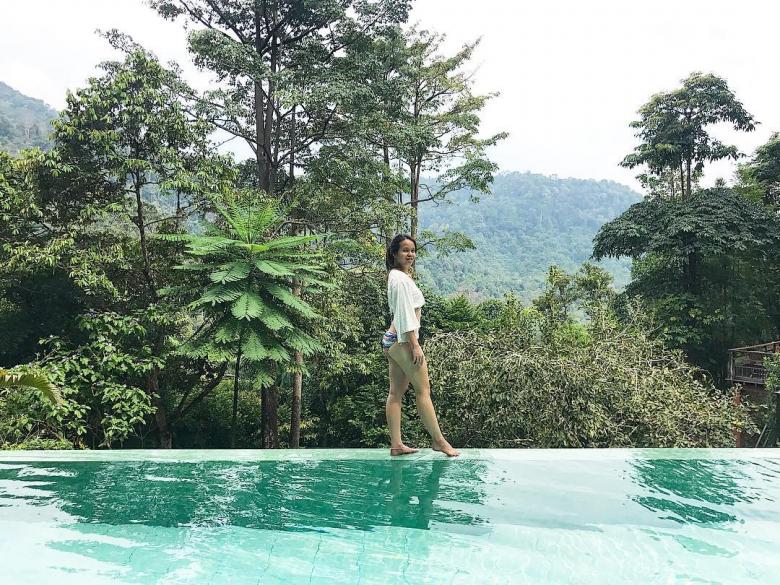 The Dusun is a small eco-resort on a durian orchard, sitting 800 feet above sea level. If serenity is what you're after, The Dusun is the best place to go.
Guests can enjoy privacy, breathtaking views of the distant Mantin Hills, and the chirping sound of birds. Each house has fully equipped kitchens and outdoor barbecues which they light for guests in the evenings. Minangkabau food traditional to Negeri Sembilan is also available.
Price: From RM400 / Night
Address: 3437, Kampung Kolam Air, Mukim Pantai, 71770 Seremban, Negeri Sembilan
2. Tiger Rock @ Pulau Pangkor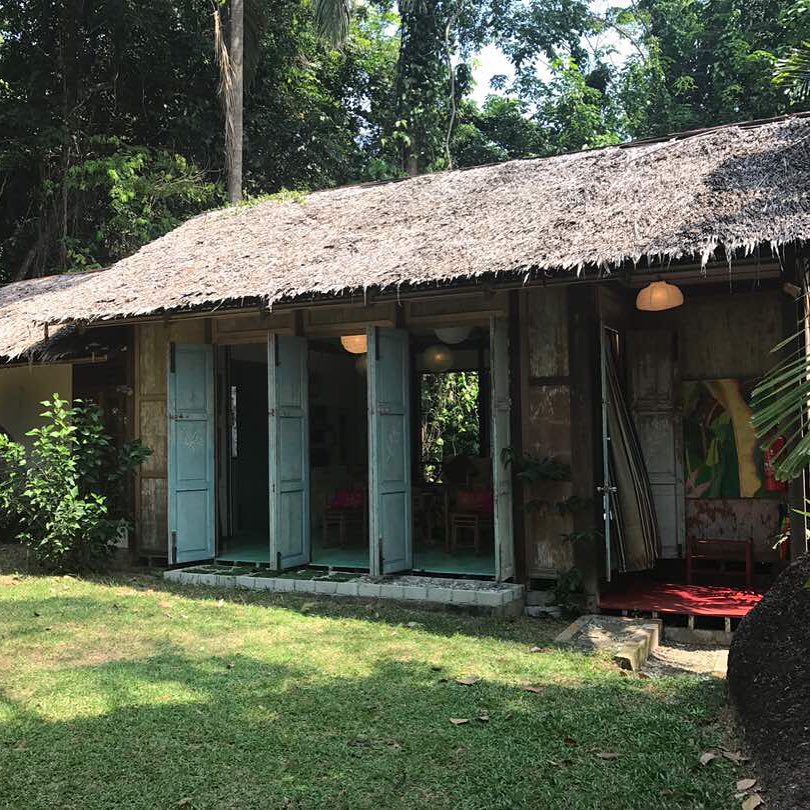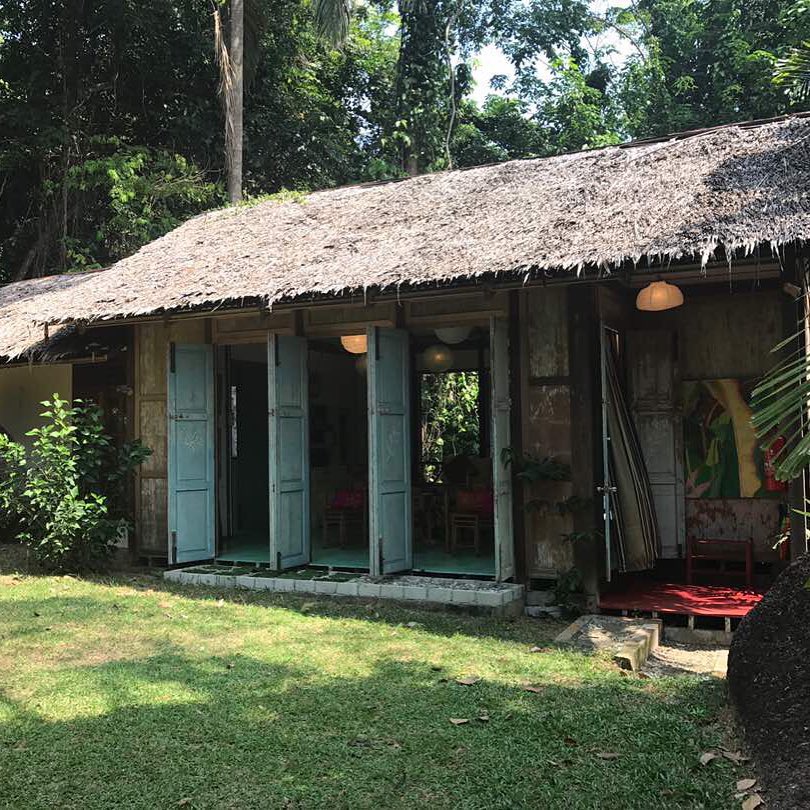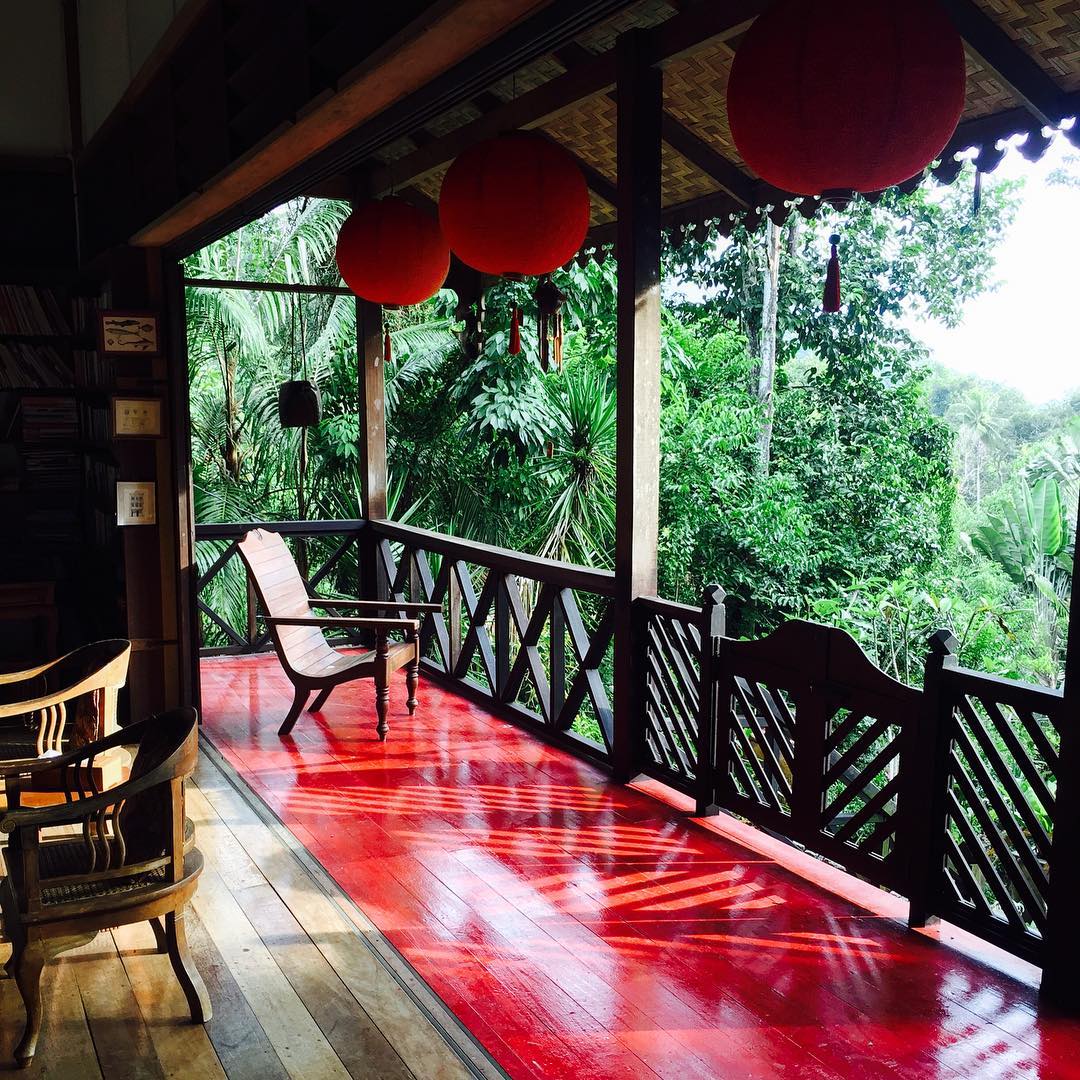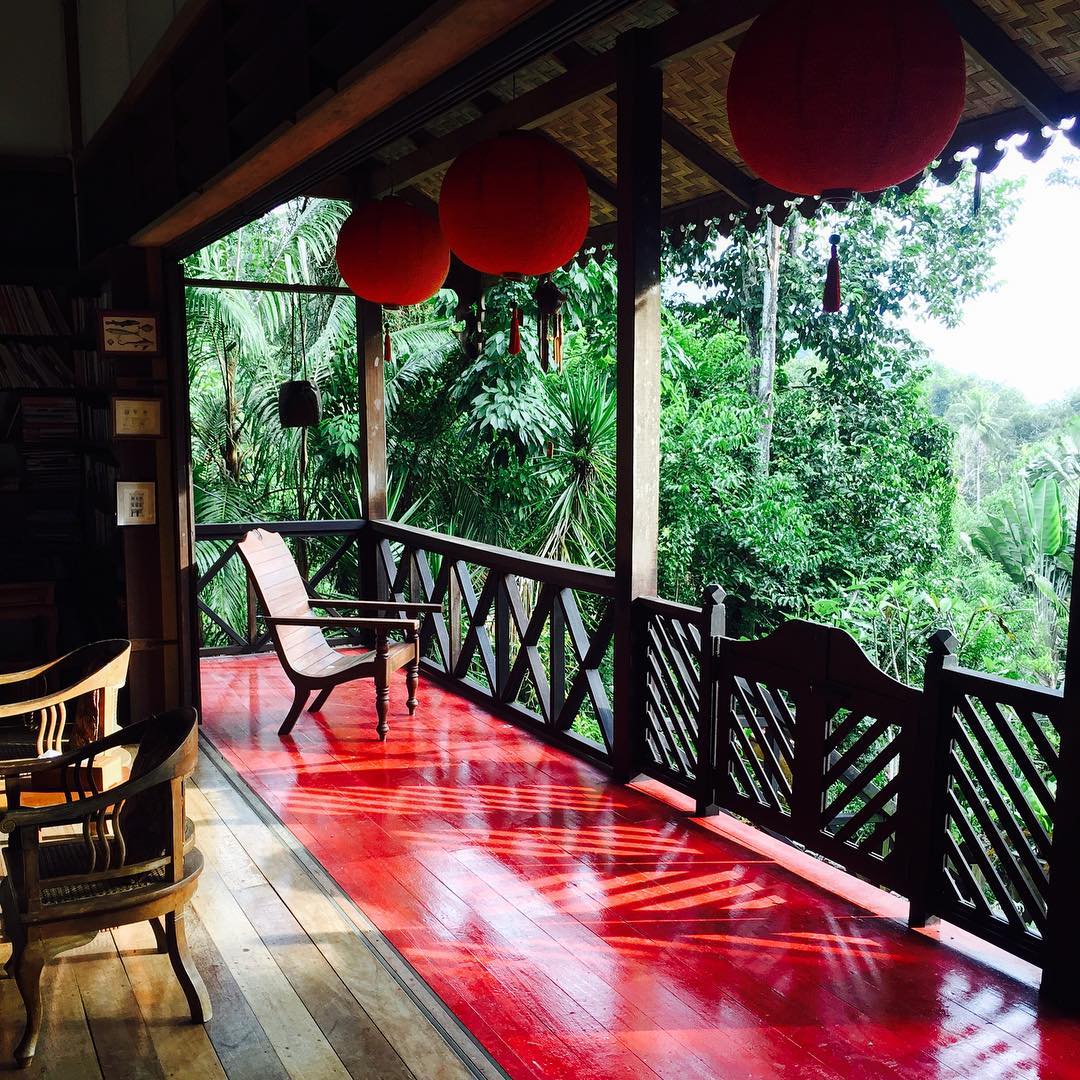 Tiger Rock provides the best of both beach and jungle sanctuary. Featured in "1000 Places To See Before You Die" by New York Times, Tiger Rock is often branded as an artists' private retreat, excellent for people seeking a beautiful and tranquil hideaway.
This hotel offers many types of accommodations, ranging from studio rooms to private rental houses. A wide range of recreational activities are available at and around the property, such as a trip around the island or to nearby islands, trying some local breakfast, visiting different temple ceremonies, and watching wildlife.
Price: From RM690 / Night ( Per Pax )
Address: WD.2 Pangkor, 32300 Pangkor Island, Perak
3. Awanmulan @ Jelebu, Negeri Sembilan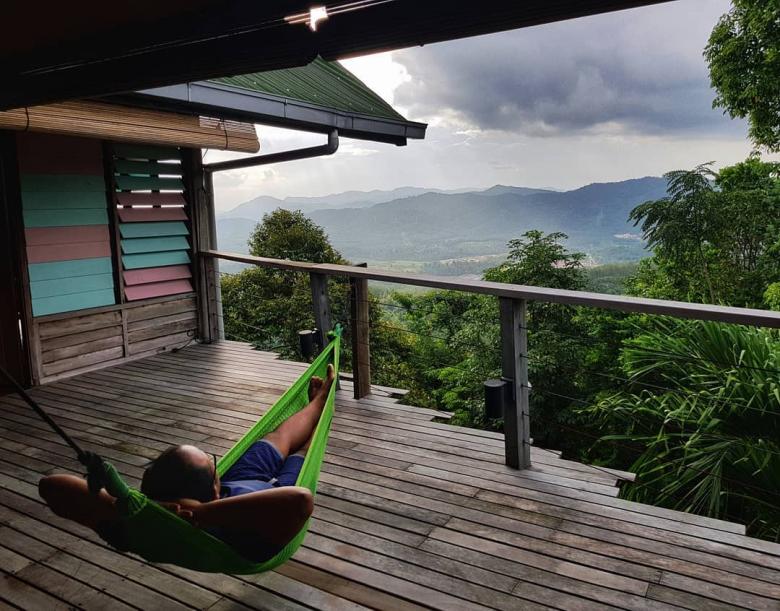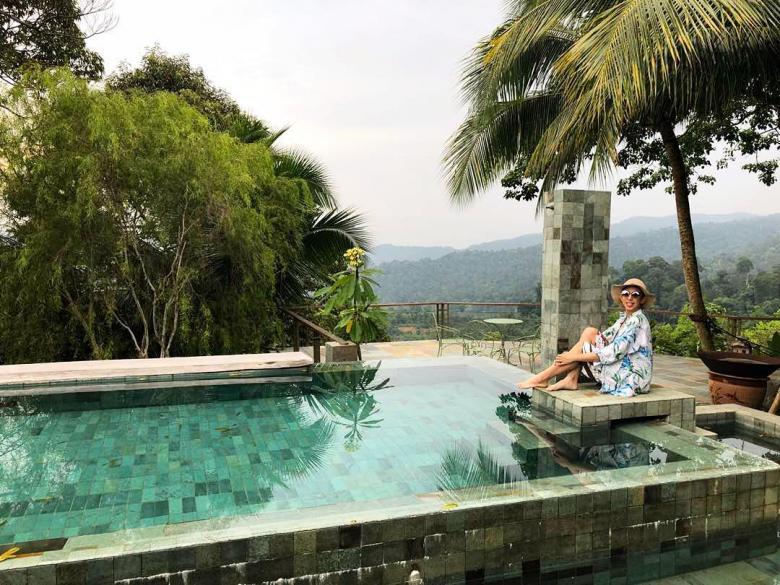 Strategically nestled on the rolling hills in the hills of Negeri Sembilan, Awanmulan is a collection of small homes sit on a hill slope, overlooking a lush valley and surrounded by hills of green forests.
The resort is fully equipped with kitchen utensils and dining cutlery, allowing you to prepare meals while enjoying the chirping of birds, creeking of crickets, and the cool jungle air. At night, relax and fall asleep to the stars and clouds over moonlit skies.
Price: From RM1,000 / Night
Address: Awanmulan, Seremban, Negeri Sembilan
4. Dusuntara Jungle Retreat @ Batang Kali, Selangor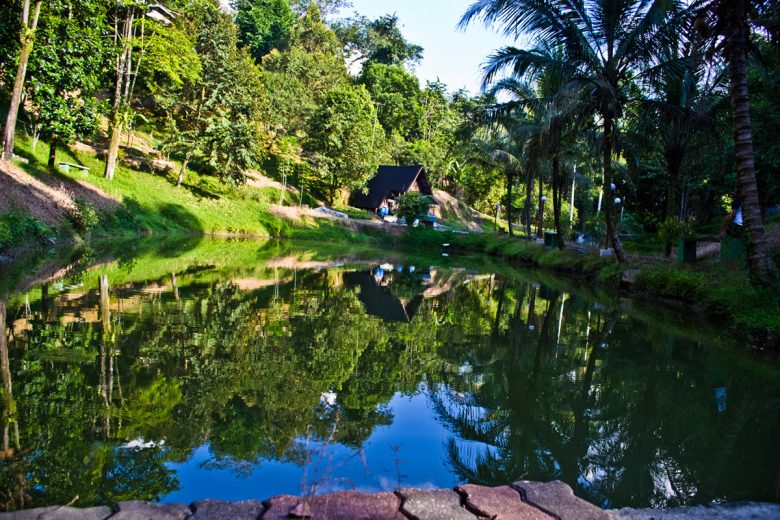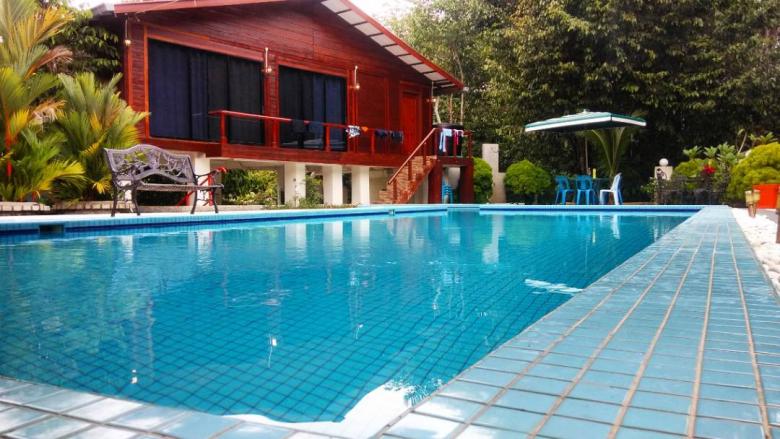 Less than 60 minutes by road from Kuala Lumpur lies Dusuntara, one of the most well kept secret of a blissfull and heavenly jungle retreat. Sitting at the foothills of the Genting Highlands in the lush tropical foliage of Batang Kali, Dusuntara is perfect for city dwellers who are after for a brief refreshing weekend staycation. Just sit back and enjoy the tranquility while taking a dip in their jacuzzi.
Price: N/A
Address: Dusuntara Jungle resort, 48200 Batang Kali, Selangor
5. Sekeping @ Serendah, Selangor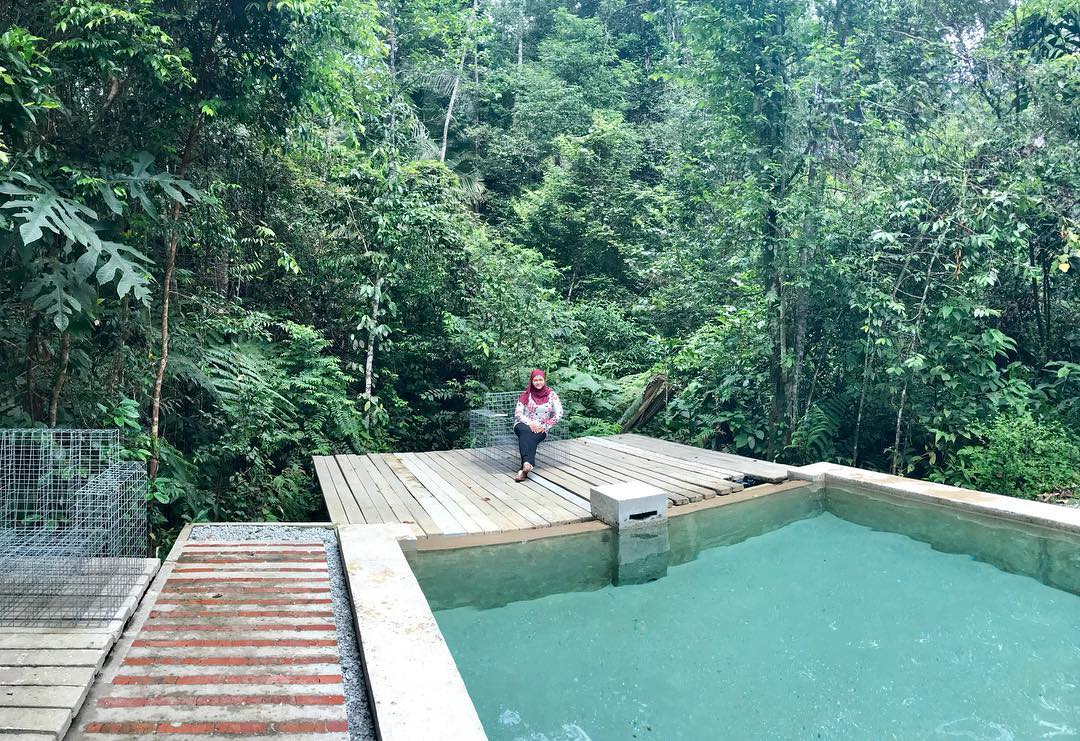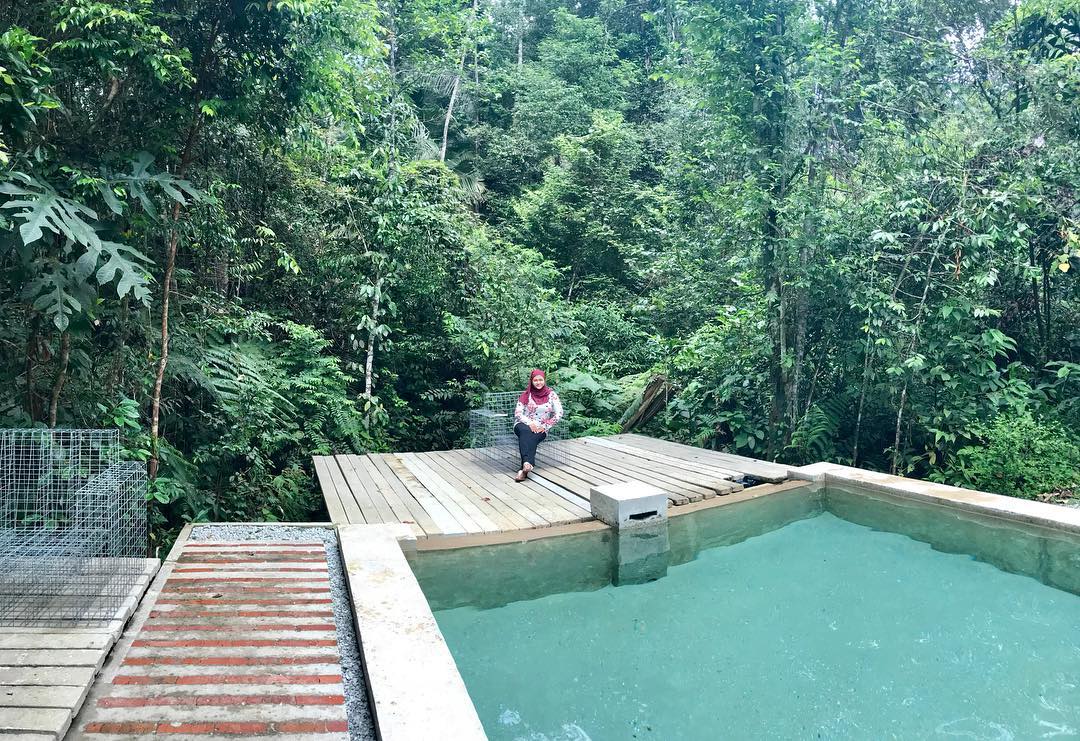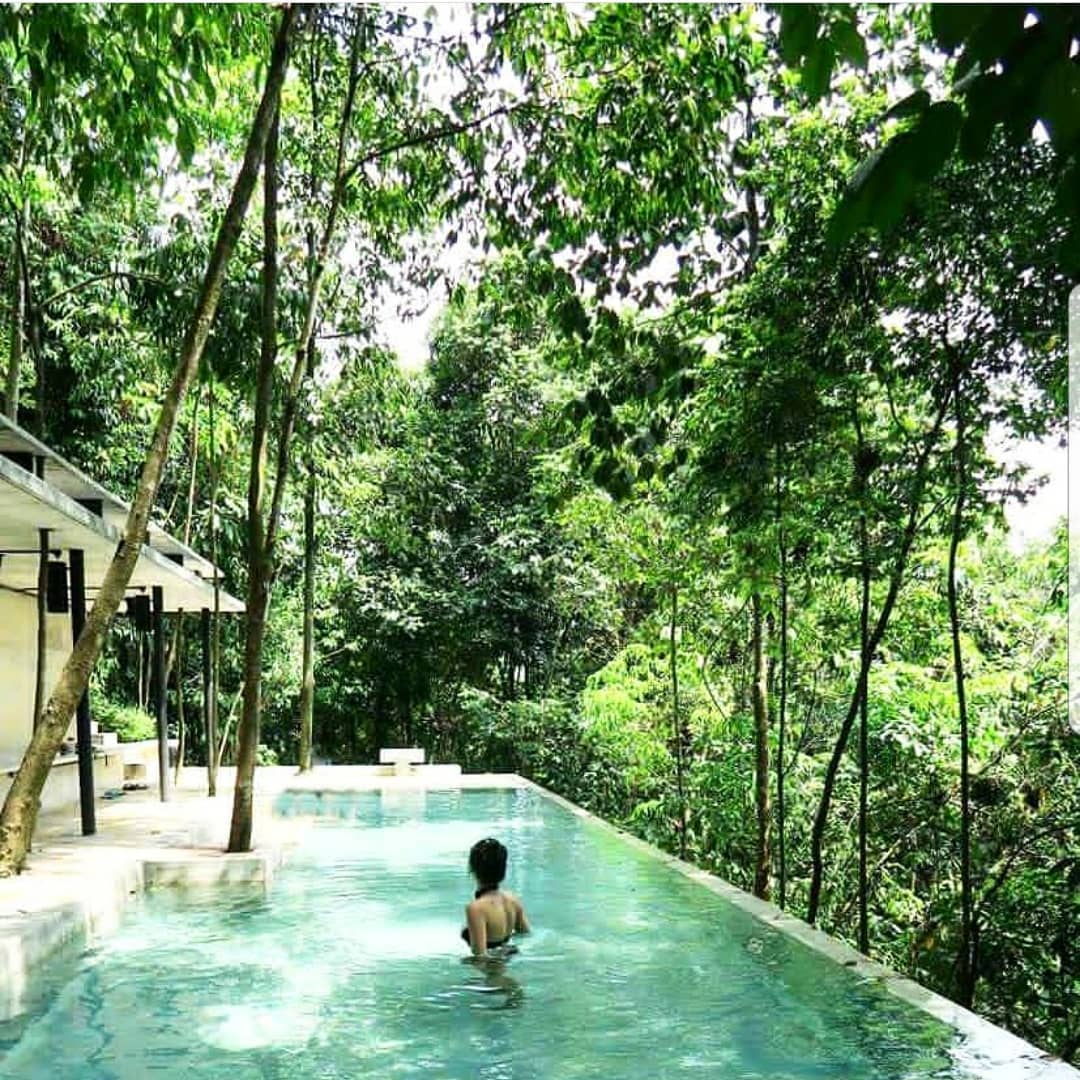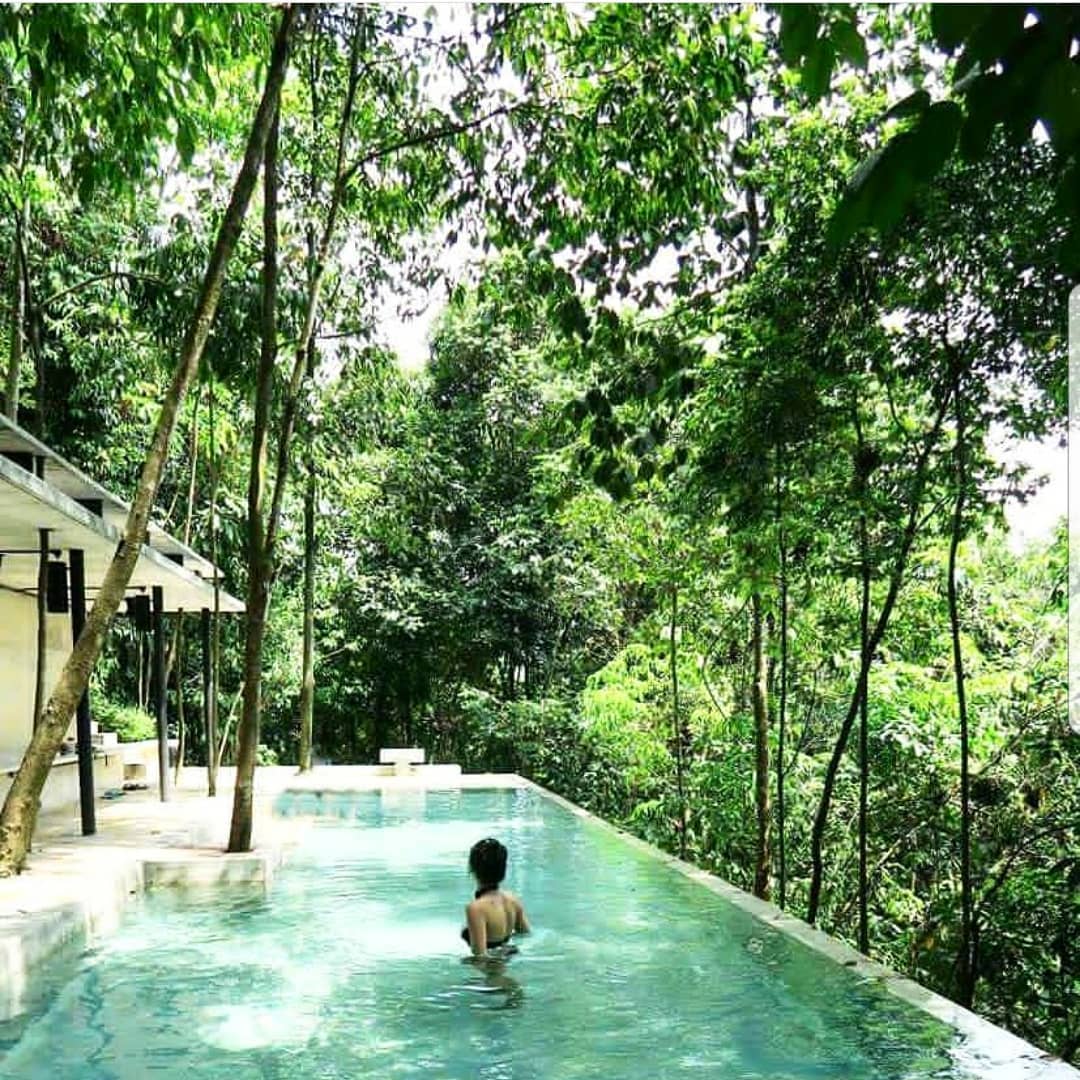 Be enchanted with Sekeping Serendah Retreat, a famous spot for staycation by the KL-ites who don't wish to drive too far away as Sekeping is only less than an hour away from KL. Also known as "The Glasshouse", the very transparent and open sheds of the retreat celebrates the beauty of the natural environments. They are seen more as 'glorified tents' to provide basic shelter for its inhabitants as they commune with the land.
Price: From  RM300 / Night
Address: N3.368050 E101.631150 (GPS)
6. The Shorea @ Jelebu, Negeri Sembilan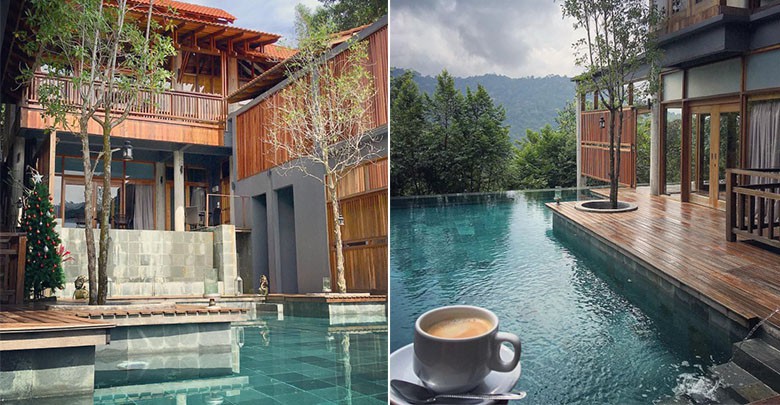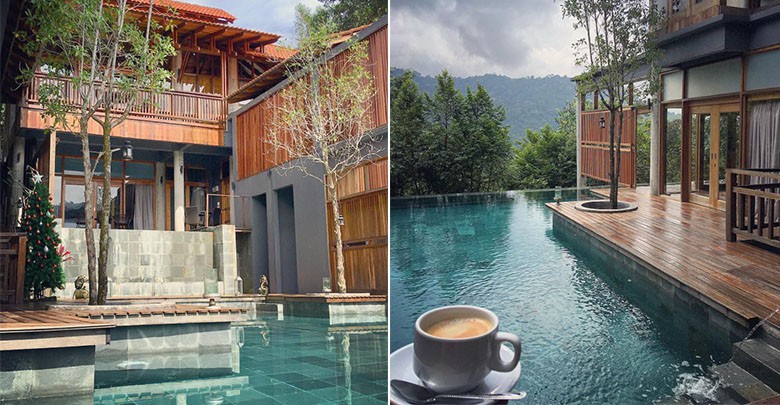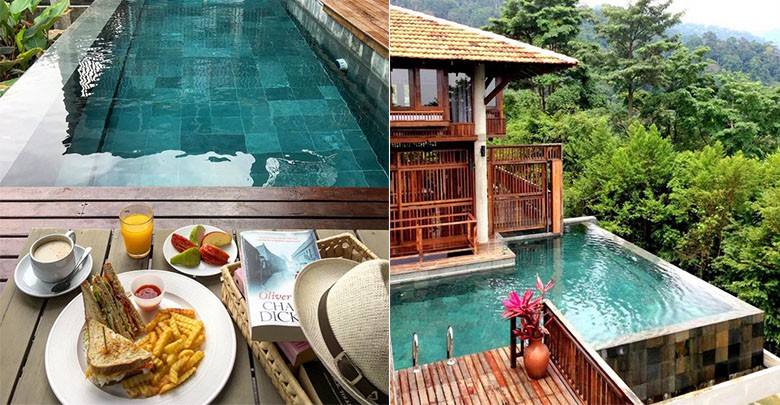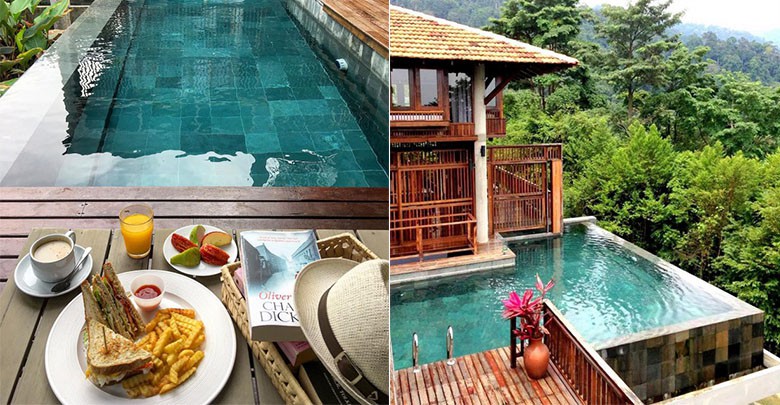 Looking for heaven where nature and serenity combine in one? Book a villa of your own at The Shorea.
Built by using mainly the shorea timber species (very eco-friendly by the way!), the resort's secluded villas are set on natural terrains, with meandering paths leading down to a jungle stream, a waterfall within the Berembun Forest Reserve.
Price:From RM3,100 / Night
Address: Village Kolam Air, Mukim Pantai,, Jalan Jelebu, 71770 Seremban, Negeri Sembilan
7. Mutiara Resort Taman Negara @ Jerantut, Pahang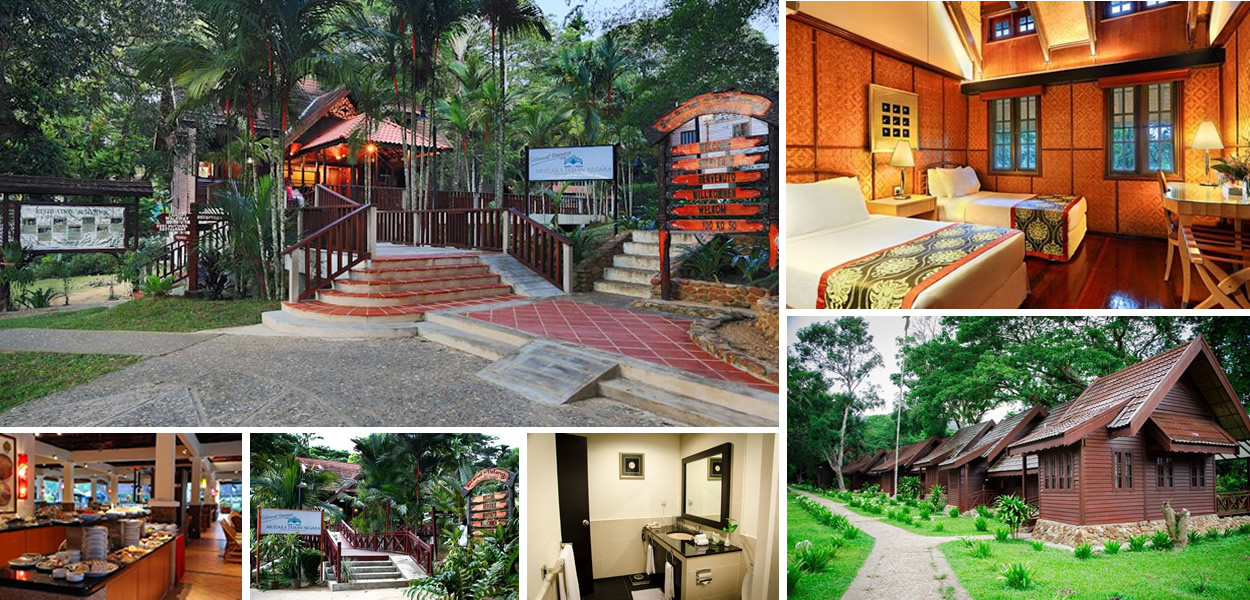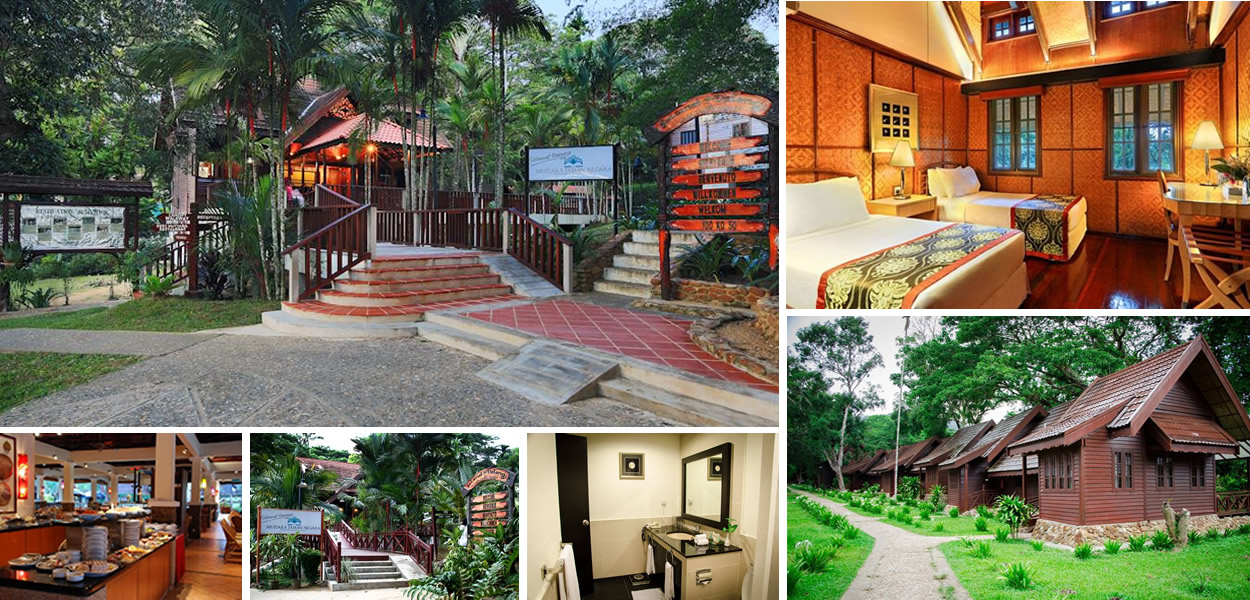 Located in Taman Negara, Pahang's rainforest sanctuary Mutiara Resort Taman Negara features air-conditioned accommodation with a terrace, offering Tembeling River or jungle views. It has a restaurant and provides a wide range of adventure activities.
Recreational options like jungle trekking, canopy walks, mountain climbing and caving can be arranged at Mutiara Taman Negara's tour desk. Guests can also visit the homes of the "Orang Asli" or local natives.
Price: RM277 / Night
Address: Kuala Tahan Jerantut, 27000 Pahang Darul Makmur
8. Belum Rainforest Resort @ Pulau Banding, Perak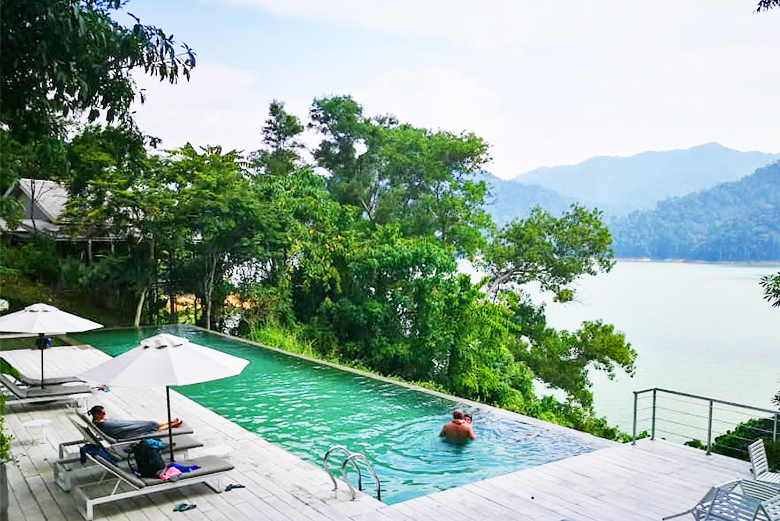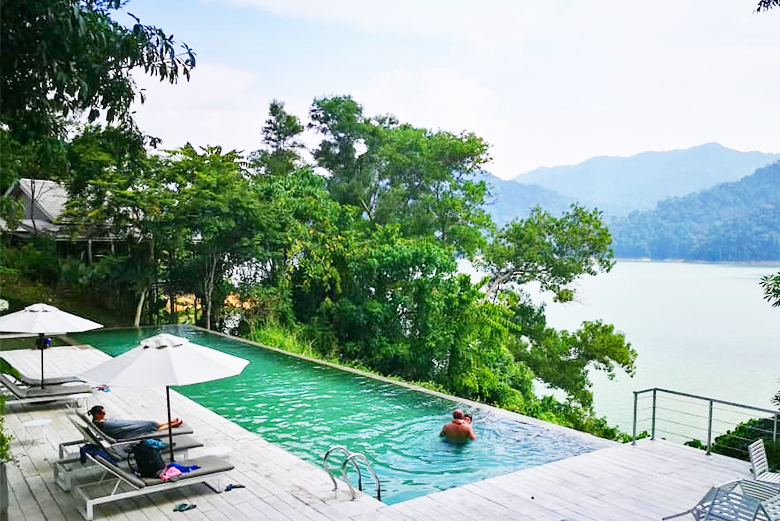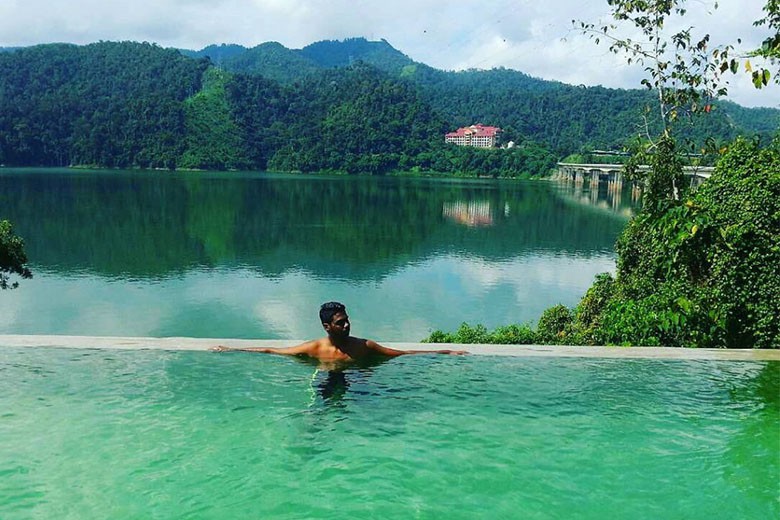 The Belum Rainforest Resort is one of Malaysia's premier ecotourism holiday destinations. Set in the midst of a tropical paradise, the Belum Rainforest Resort is everything nature-lovers and holiday-goers expect in a getaway destination: complete relaxation and serenity, stunning views and surroundings, adventure, and the chance to get close to nature. With the Belum-Temengor Rainforest literally at their doorstep, guests at the resort will have a rare opportunity to experience the soothing beauty and mystery of the vast jungle, which has remained untouched for centuries.
Price: From RM310 / Night
Address: Belum Rainforest Resort, Pulau Banding, 33200 Gerik, Perak
9. Sepilok Jungle Resort @ Sandakan, Sabah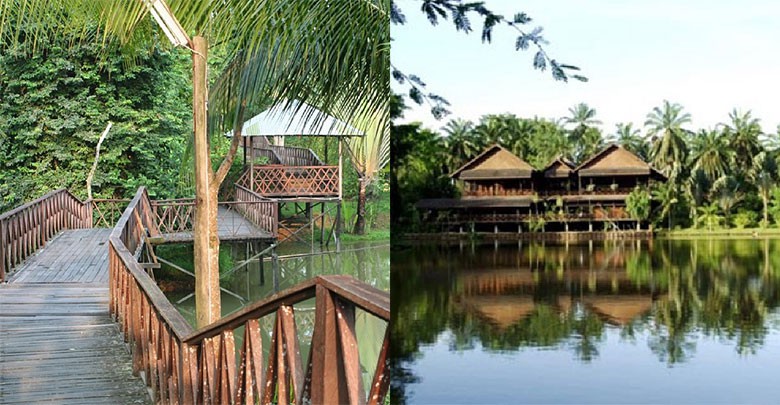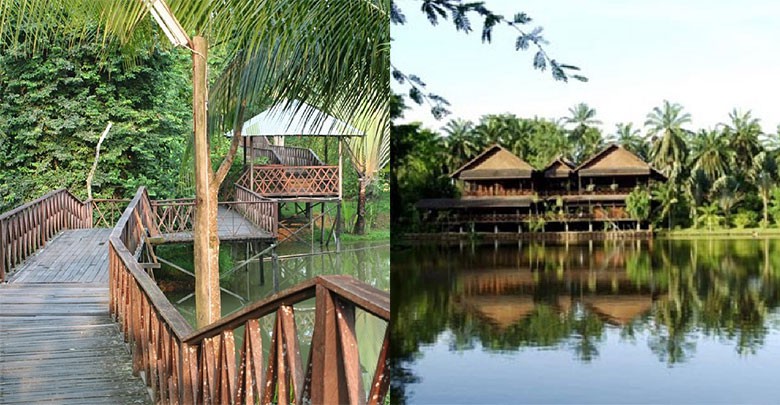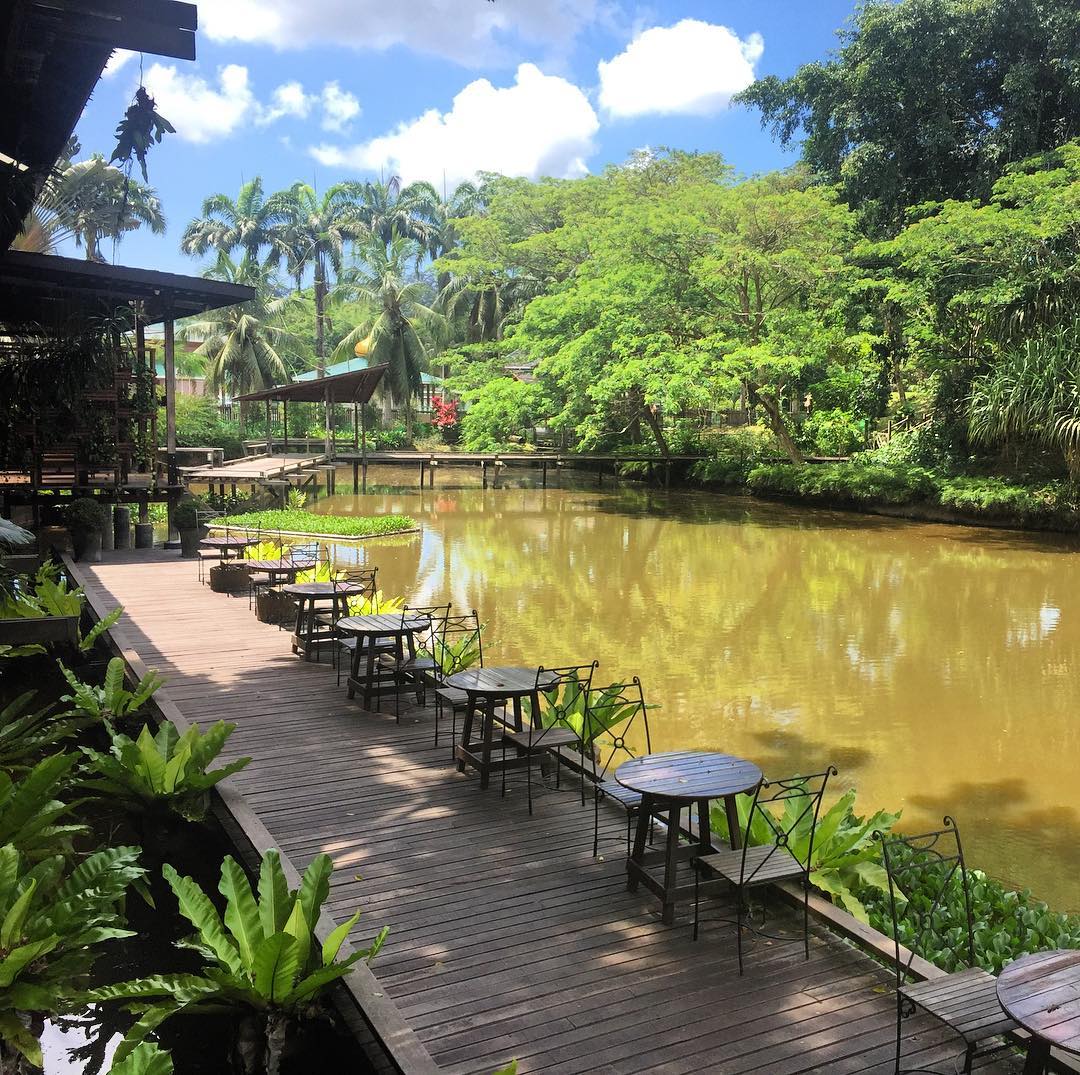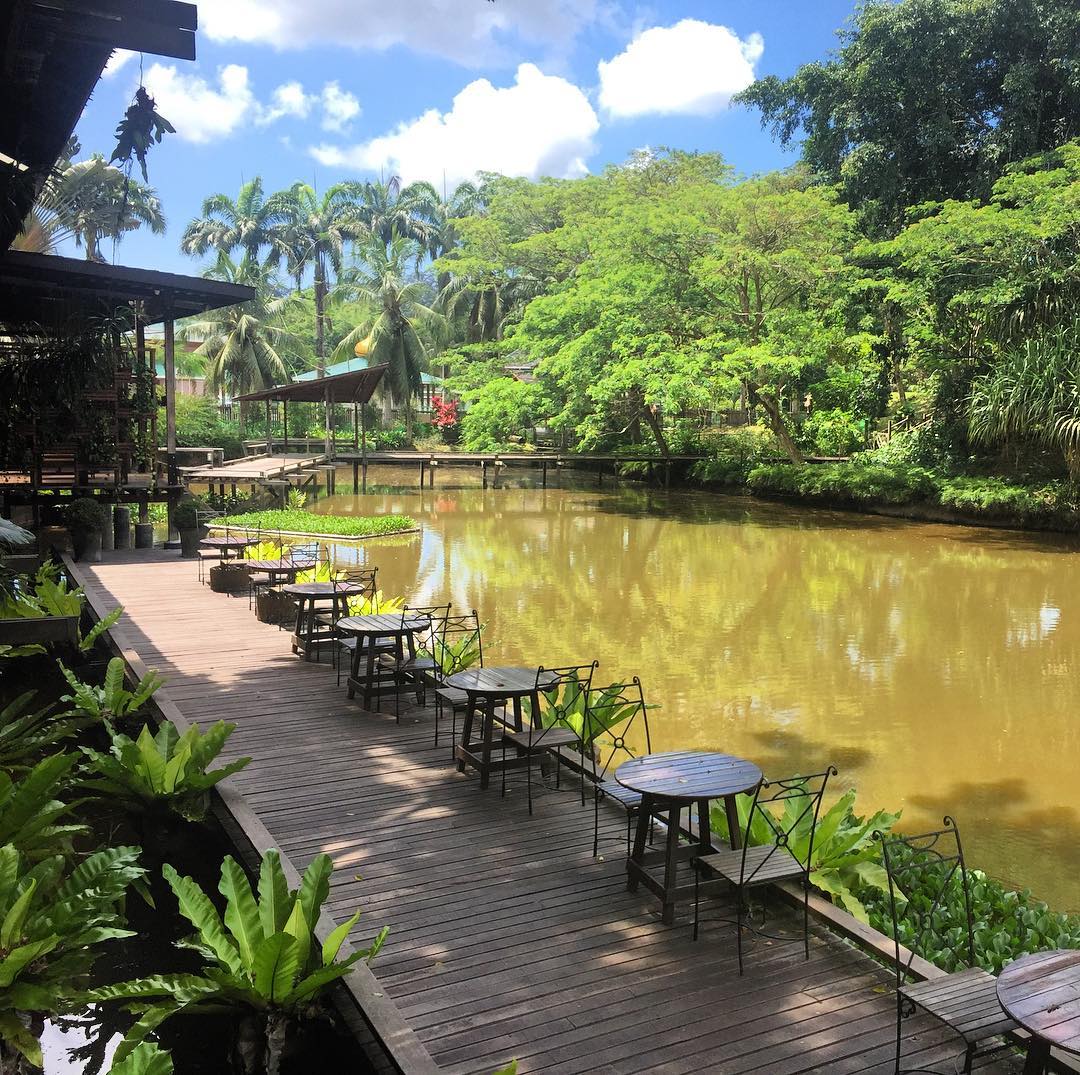 Ideally located in Sandakan, this area is popular for ecotourism where guests are offered the opportunity to enjoy an eco-friendly environment. A culturally richcity, guests can visit the Labuk Bay Proboscis Monkey Santuary, Turtle Island Park, Kinabatangan River and Gomantong Caves. Apart from being a nature paradise, Sepilok Jungle Resort boasts 45 air conditioned rooms and 15 fan rooms ranging from dormitory to deluxe with balcony, which makes it a perfect place for nature lovers.
Price: From 168 / Night
Address: Mile 14, Jalan Rambutan, Sepilok, 90000 Sandakan, Sabah
10. Fig Tree Hill Resort @ Sungai Ara, Penang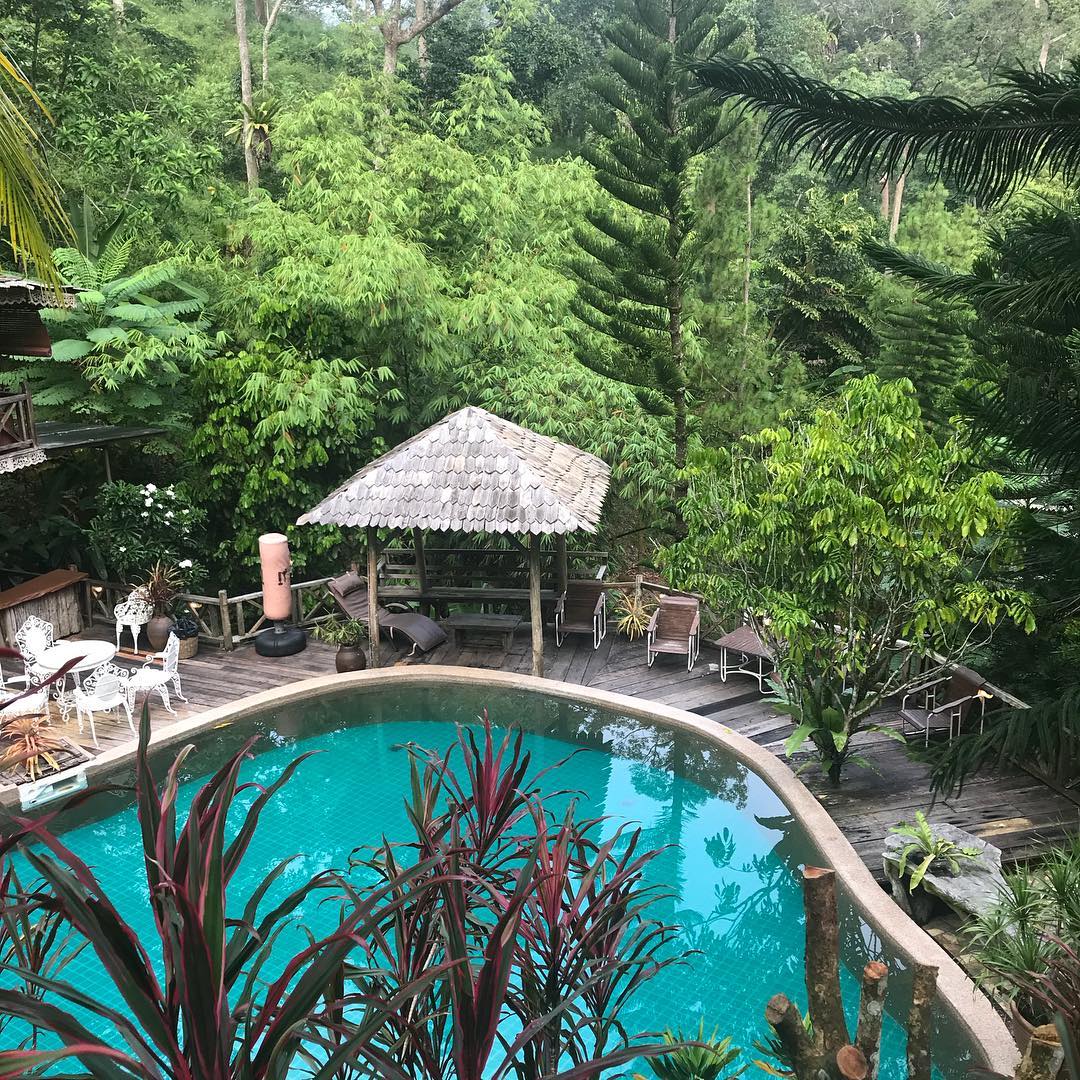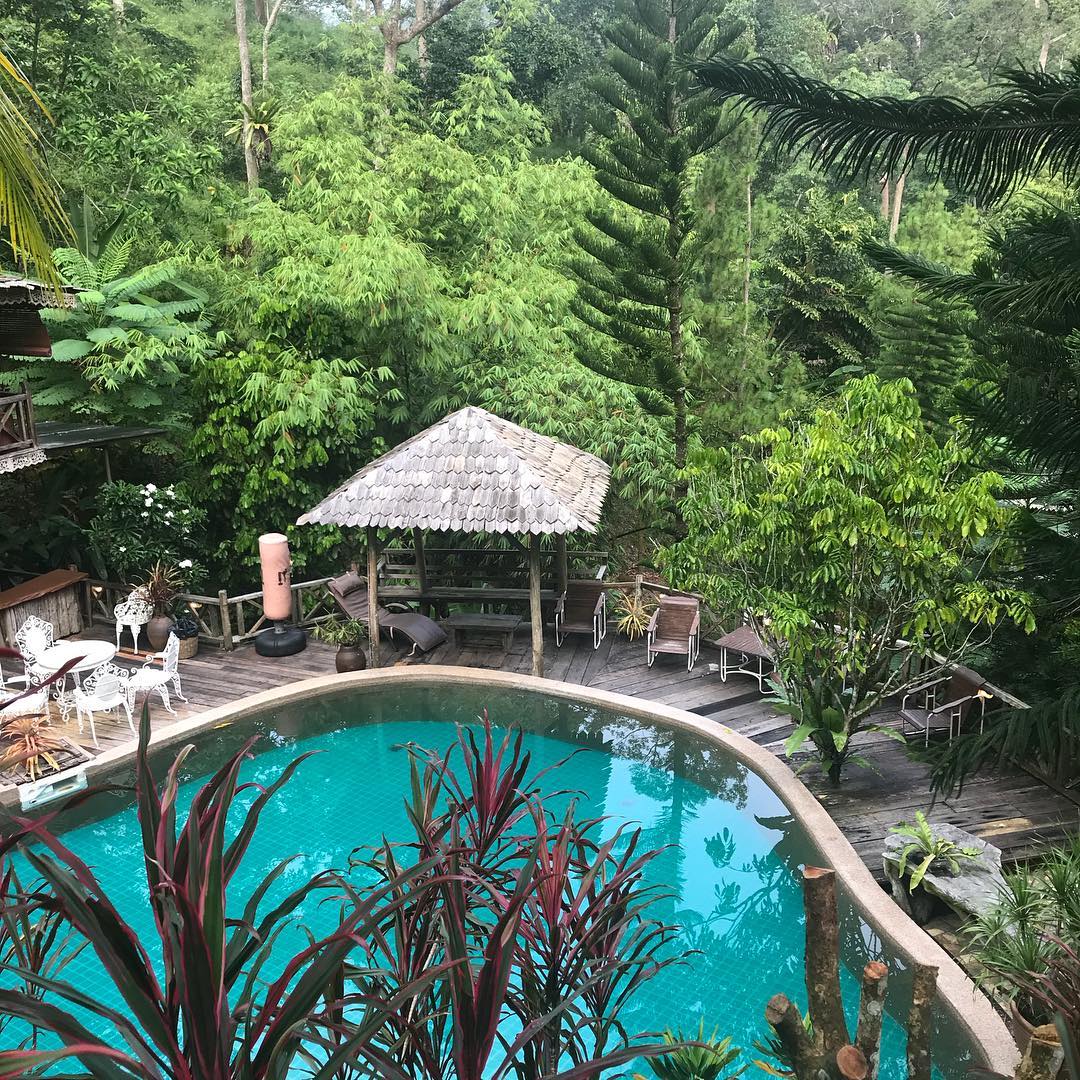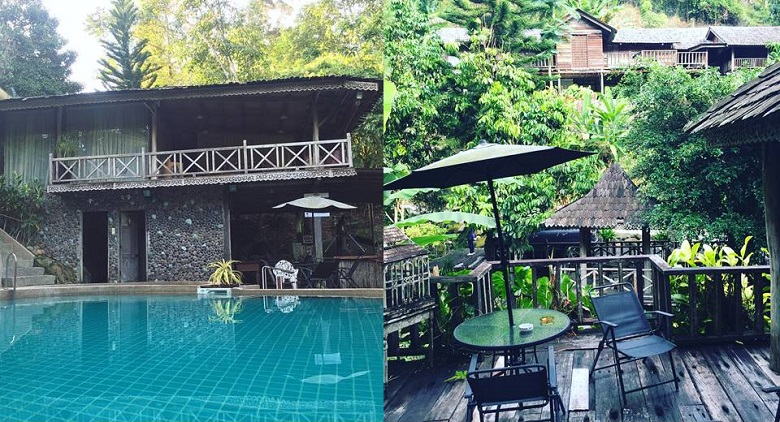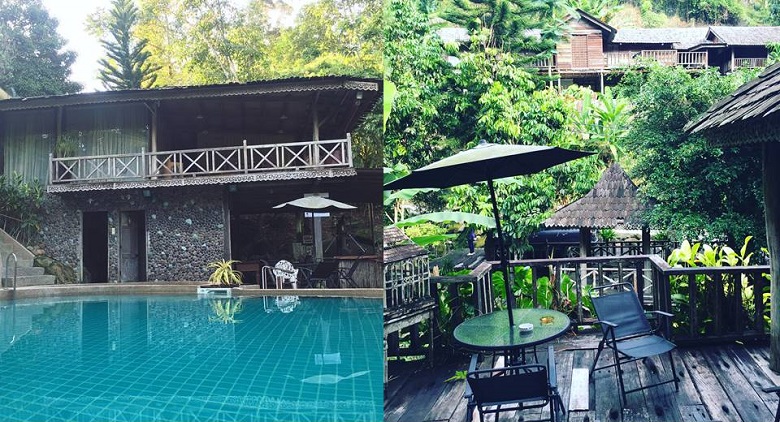 In a small village of Sungai Ara which is situated in Bayan Lepas area lies a special hill resort, the Fig Tree Hill Resort. Built atop of a sheer tropical hill, Fig Tree Hill Resort offers breathtaking environment of the tropics framed by a spectacular panorama of endless natural stream.
With a wide range of exquisite villas, leisurely pursuits and pampering serviced available right at your doorstep, get ready to fall in love with the irresistible charm of Penang at the Fig Tree Hill Resort.
Price: From RM795 / Night
Address: Jalan Kenari, Sungai Ara, 11900 Bayan Lepas, Pulau Pinang