Food & Drinks
10 Restaurants In KL & PJ To Try For Really Good Nyonya Food [2021 Update]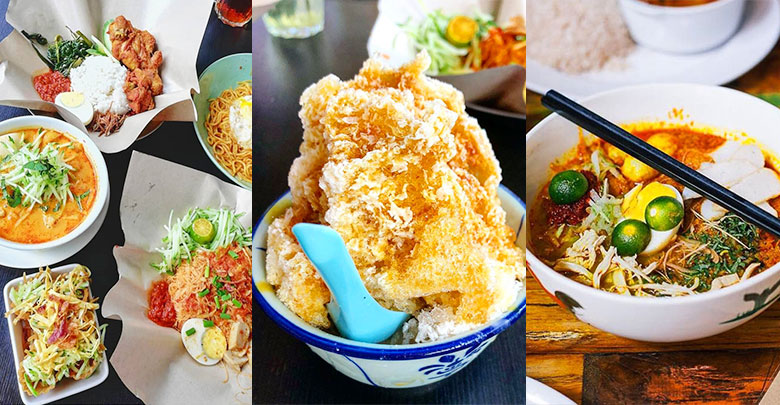 Feature Image Credit: _tureng, benjaminion, mytourismchannel
Long ago before fusion cuisine become popular in Malaysia, we already have our own fusion which is Nyonya cuisine.
The birth story of Nyonya cuisine comes from who we know as the Chinese immigrants, who in the 15th century settled at the regions that are now called Malaysia and Singapore and Indonesia, blending influences and cooking traditions.
As a result, you can find ingredients used commonly in traditional Chinese cooking and Southeast Asian cooking combining together. For instance, five spice, soy sauce, and fermented soybeans from Chinese cooking; coriander, galangal, lemongrass, and kaffir lime from Southeast Asian recipe.
Without having to drive Melaka or Penang, you can also have the very best here in the Klang Valley. In no particular order, here are the 10 Restaurants To Try For Really Good Nyonya Food.
1. Kampung Contemporary Dining (Non Halal)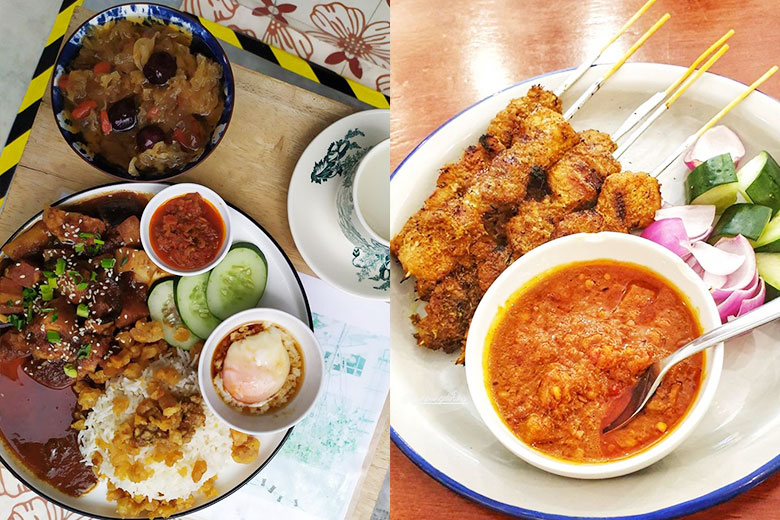 Image Credit: Kampung Contemporary Dining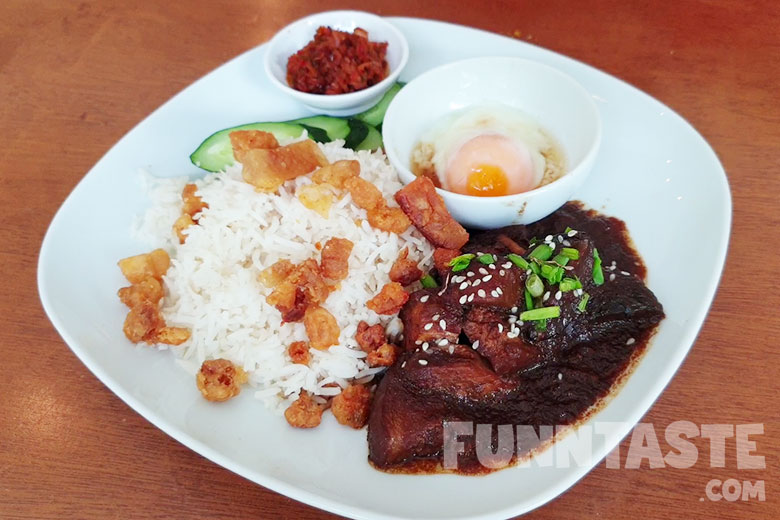 Image Credit: Fun N Taste
Founded by a husband-and-wife duo with family roots from Melaka, Kampung Contemporary Dining serves Melaka cuisine with a modern twist. Porky nyonya dishes take centre stage at this cozy eatery, and you can expect to find dishes like Braised Pork Pongteh, Siu Yuk Pork Lard Nasi Lemak, Melaka Pork Satay.
Address: 11, Jalan 17/45, Seksyen 17, 46400 Petaling Jaya
Operation Hours: 10.30am – 9pm, closed on Tuesdays
2. Limapulo: Baba Can Cook
Image Credit: babacancook & mytourismchannel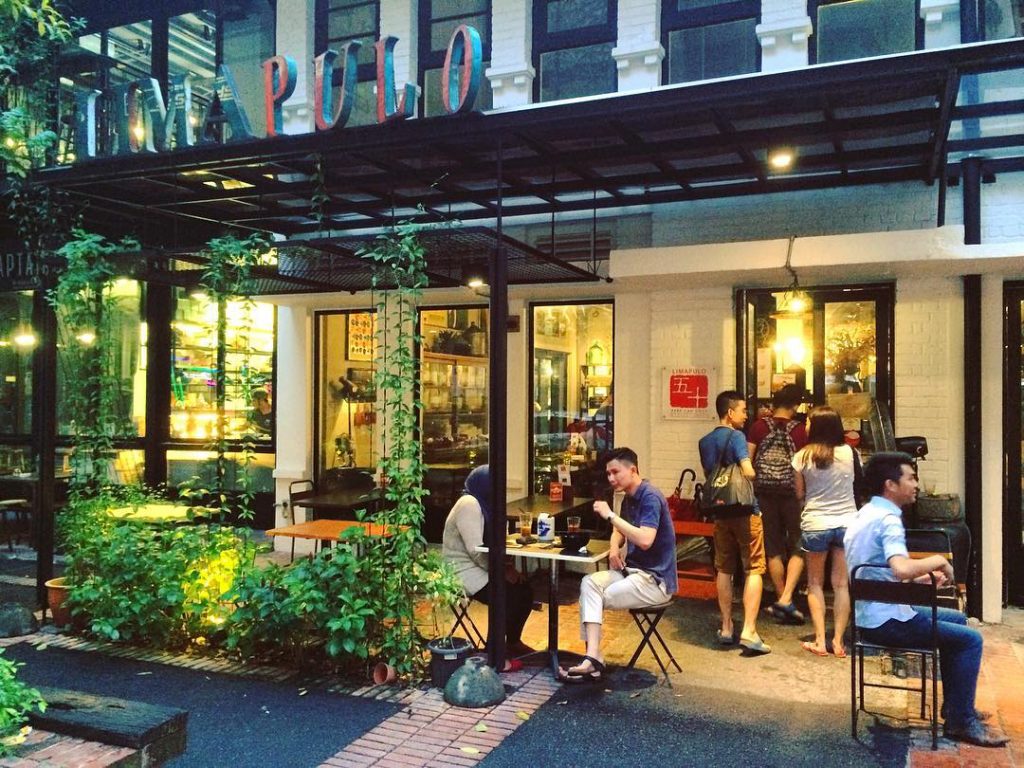 Image Credit: haoz86
In the popular enclave of Chow Kit, there is this restaurant Limapulo: Baba Can Cook serving tip-top Nyonya Laksa. Their laksa even won the "Best Curry Laksa" award in the Star Food Awards in 2015. The restaurant is owned by a true blood Baba Nyonya Uncle John. The recipes for Limapulo, Uncle John says, has been passed across generations in his family in Malacca. Other than laksa, they also serve awesome satay, pong teh chicken and cendol.
Address: 50, Jalan Doraisamy, Chow Kit, 50300 Kuala Lumpur
Operating Hours: 11.30am – 3pm, 5.30pm – 9.30pm closed on Sundays
3. Nyonya Roof Private Kitchen 娘惹屋私房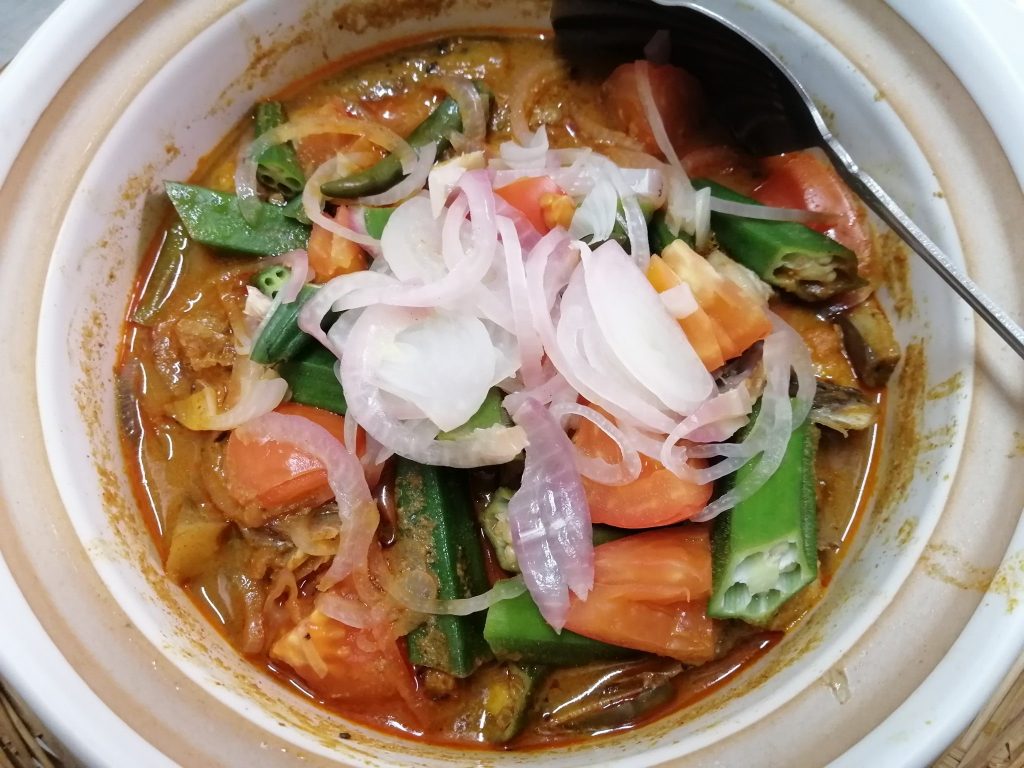 Image Credit: Nyonya Roof Private Kitchen 娘惹屋私房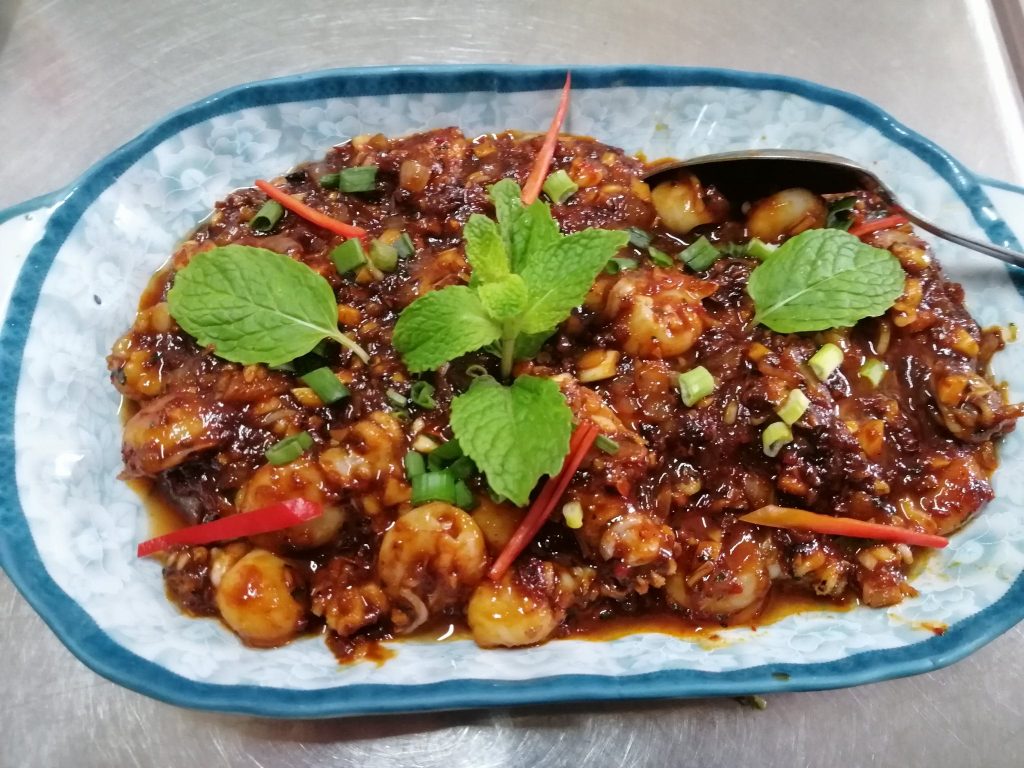 Image Credit: Nyonya Roof Private Kitchen 娘惹屋私房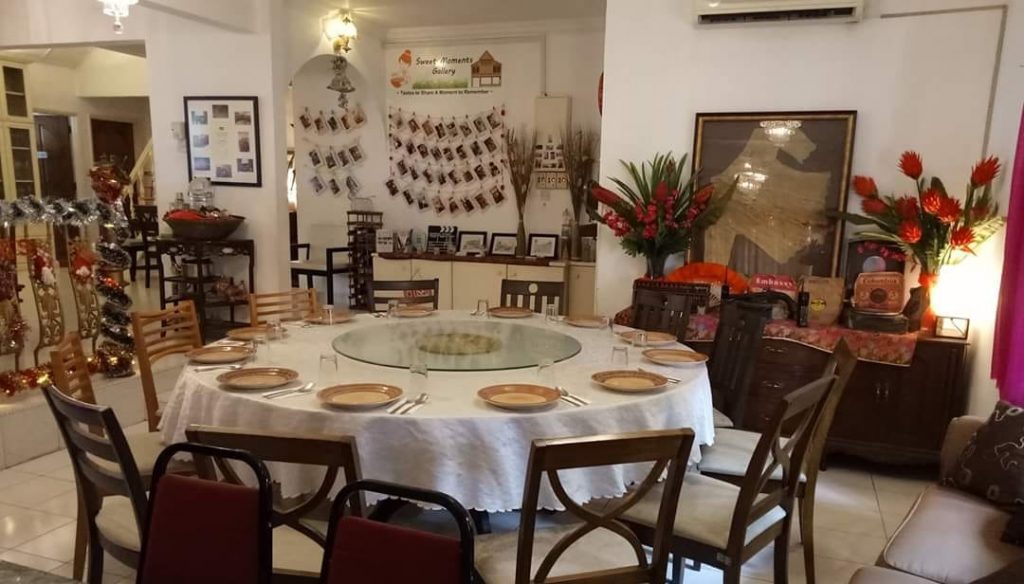 Image Credit: Nyonya Roof Private Kitchen
Nyonya Roof Private Kitchen is not private per say but you will need to reserve a table before you go to the restaurant. They only have about five tables and they are not open for walk-in. Dishes must pre-order as well. It may seem troublesome but it is worth the effort because you get to devour in a home-cooked Nyonya dishes in a cosy home setting. Kerabu Pucuk Paku, Rempah Chicken, Pai Tee are must have. Do check out their Facebook page for the list of dishes.
Address: 43, Jalan SS19/1 47500 Subang Jaya, Selangor, Malaysia
Operating Hours: 12pm – 3pm, 6pm – 10pm, daily
4. Restoran Sri Nyonya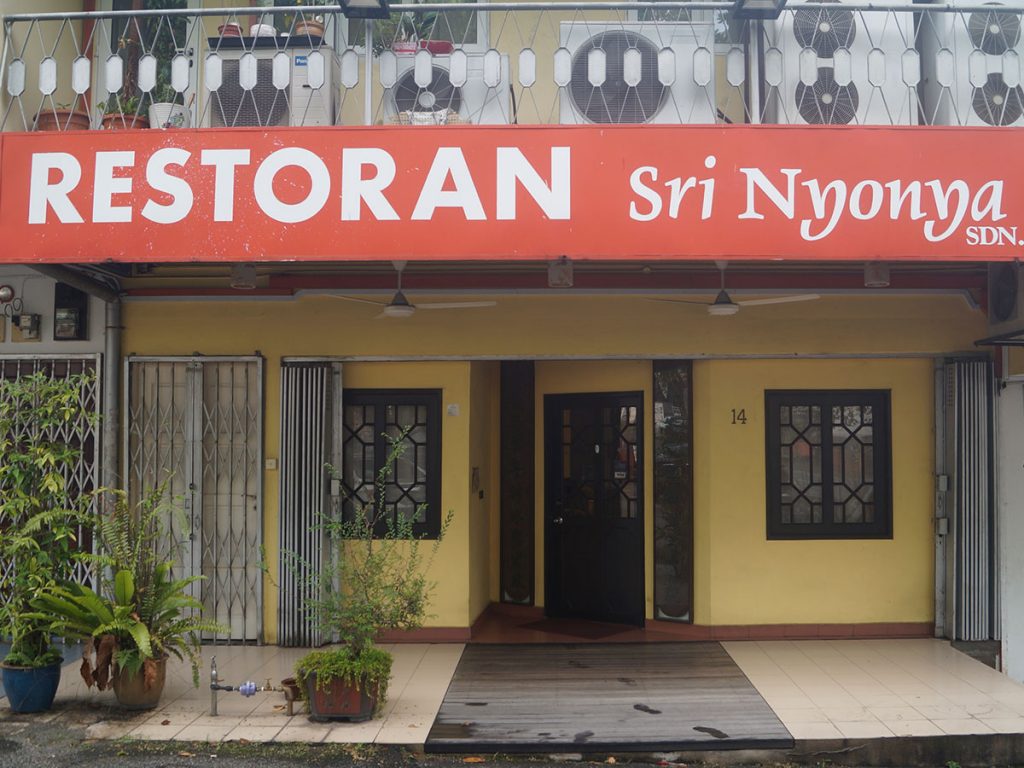 Image Credit: voiz.asia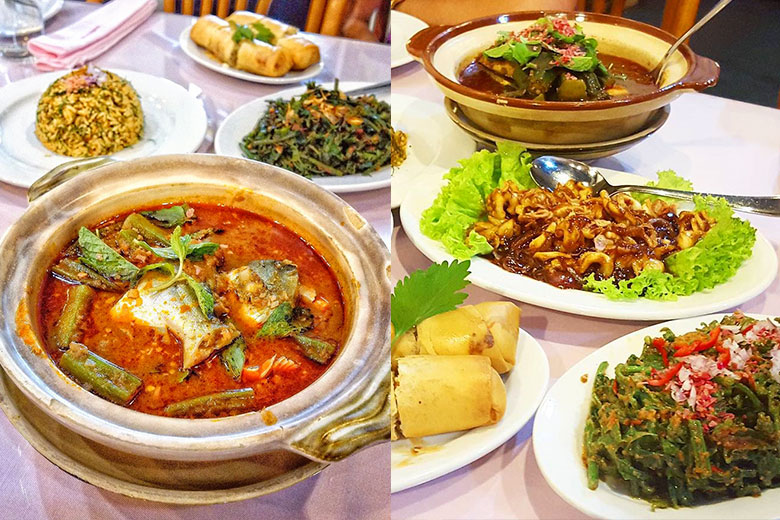 Image Credit: guan_chua & engstergram
If you're looking for Penang Nyonya food like what your grandmother used to make, this is the place for you. Sri Nyonya is one of the oldest Nyonya restaurant in town. Founded in 1986, Sri Nyonya's is a family-run restaurant, still uses with recipes passed down through the generations. With a variety of unique Nyonya recipes, some of the must try are Nasi Ulam, Pomfret Gulai Tumis Curry, Chicken Curry Kapitan and Perut Ikan.
Address: 14, Jalan 22/49, 46300 Petaling Jaya, Selangor, Malaysia
Operation Hours: 12pm – 2.30pm, 6pm – 930pm, closed on Mondays
5. Baba Low's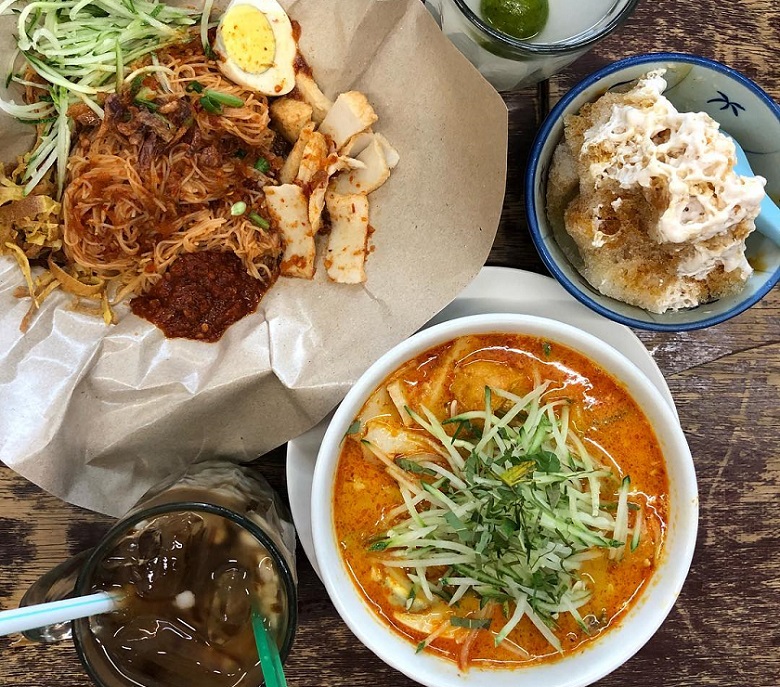 Image Credit: lifexperienxe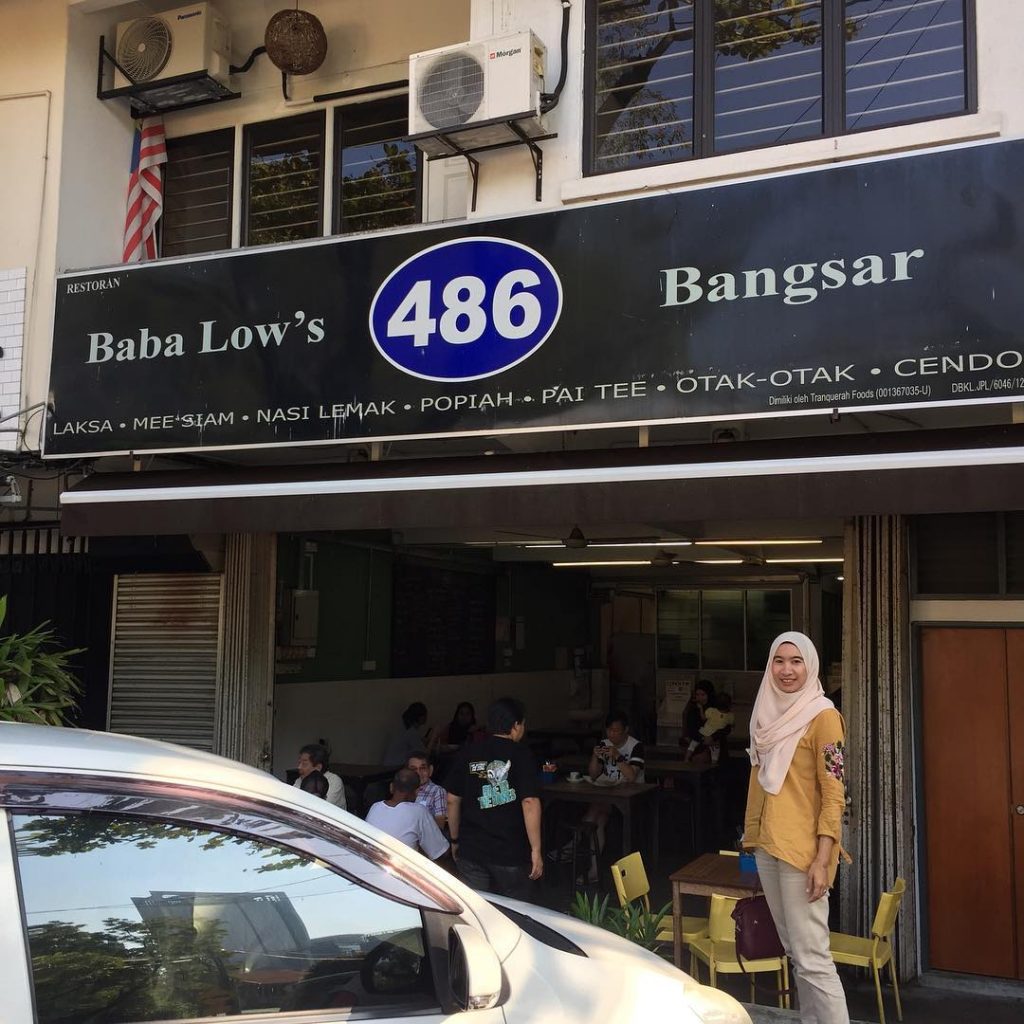 Image Credit: medina_bites
Nestled in the middle of a housing area in Bangsar. Baba Low's specialises in serving Malaccan-Peranakan cuisine. One of the signature dishes here is their Nyonya Laksa. Every mouthful of the soup is packed with bold and strong flavour, enough to teleport you to Melaka. Other must-try in the menu are Mee Siam, Nyonya Styled Fried Noodles, Pongteh Chicken, and Cendol. If you want something light, you can have the crispy Pai Tee.
Address: 11, Lorong Kurau, Bangsar, 59100 Kuala Lumpur
Operation Hours: 7am – 10pm
6. Nyonya Colors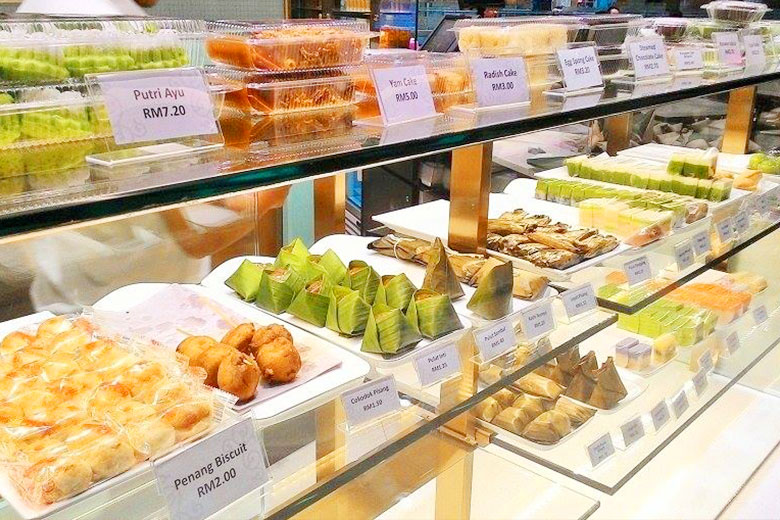 Image Credit: Eateraction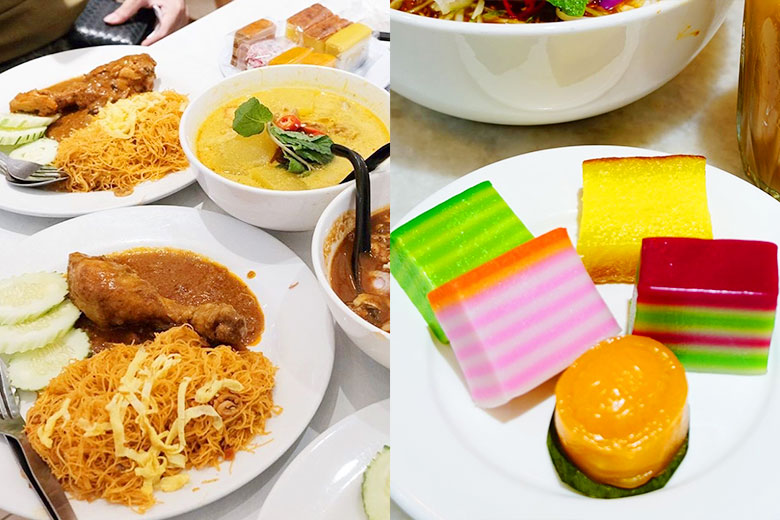 Image Credit: wendyfoodie & shihhaotung
Nyonya Colors is best known for their local kuih-muih and you can find them in major shopping malls in KL, such as Suria KLCC, Mid Valley, 1 Utama and more. The most popular ones are Kuih Talam, Ketakap, Pulut Tai Tai and Lapis Pandan. They also offer a variety of savoury meals, such as Nasi Lemak Pandan, Chee Cheong Fun and Nasi Kunyit with Curry Chicken.
Click here for full locations.
7. Big Baba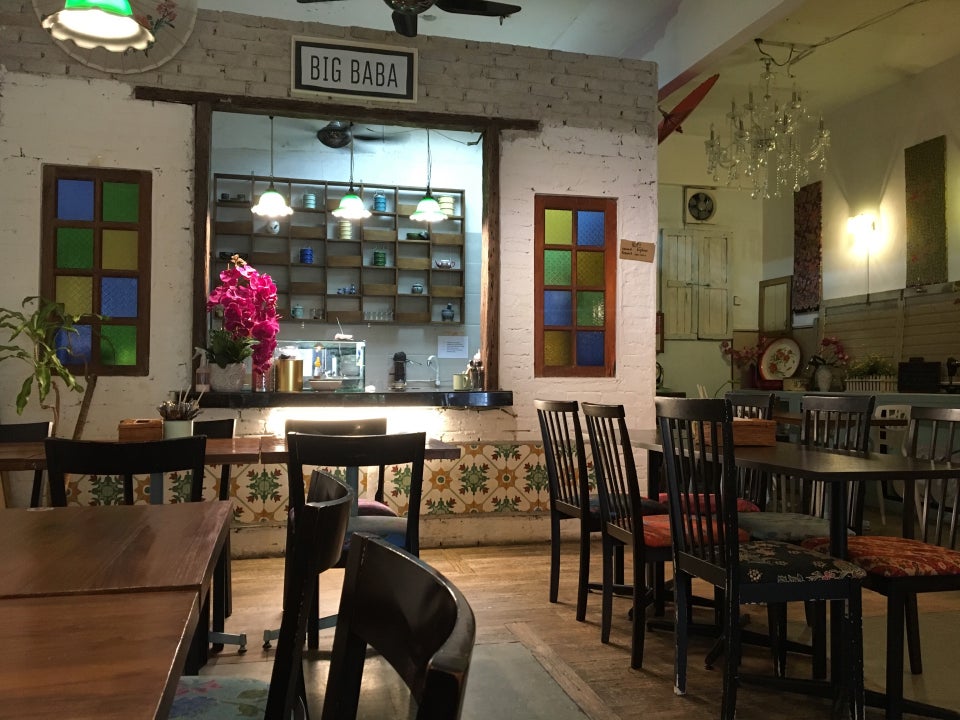 Image Credit: Foursquare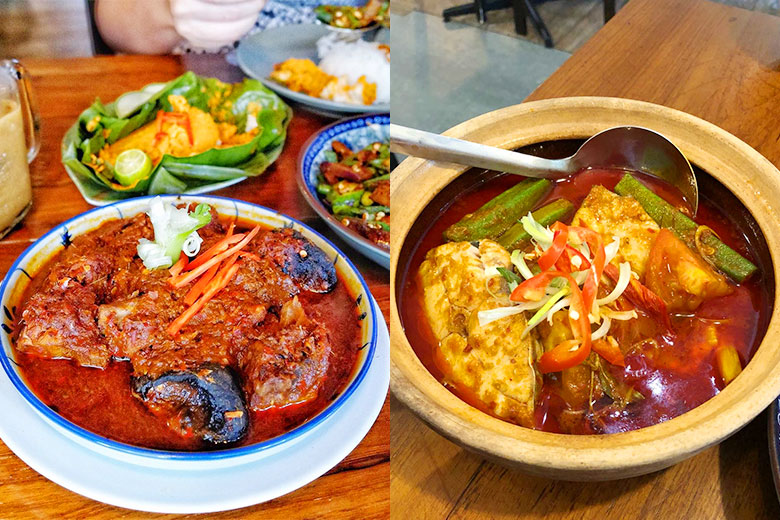 Image Credit: Foursquare & guan_chua
To experience what it's like to dine in a Peranakan home, Big Baba is one of the places to go. This quaint little restaurant exudes an old school and nostalgic feel, the décor and furniture are similar to the Peranakan houses in Melaka. Some of the signature dishes are Ayam Buah Keluak, Portuguese Curry Debael, Itik Tim, Udang Masak Lemak and Nyonya Braised Chicken.
Address: 34, Jalan 2/109E, Desa Business Park, Taman Bukit Desa, Off Old Klang Road, Kuala Lumpur
Operation Hours: 11am – 3pm, 5pm – 9pm, closed on Mondays
8. Ginger Roots Restaurant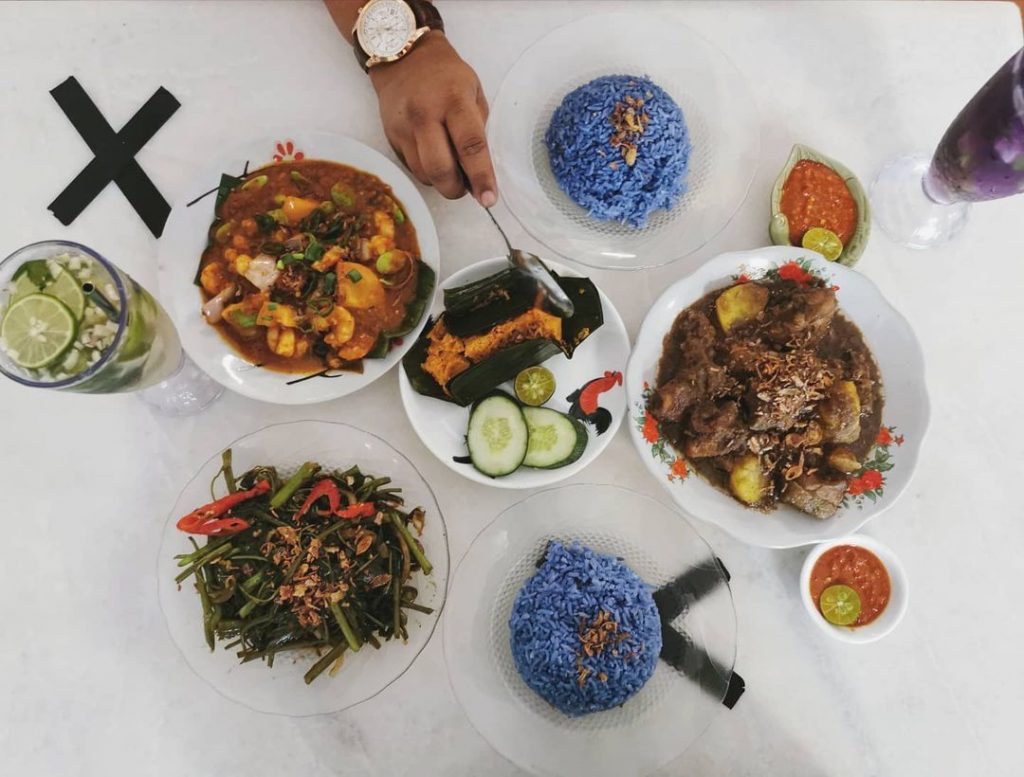 Image Credit: zuec.khoo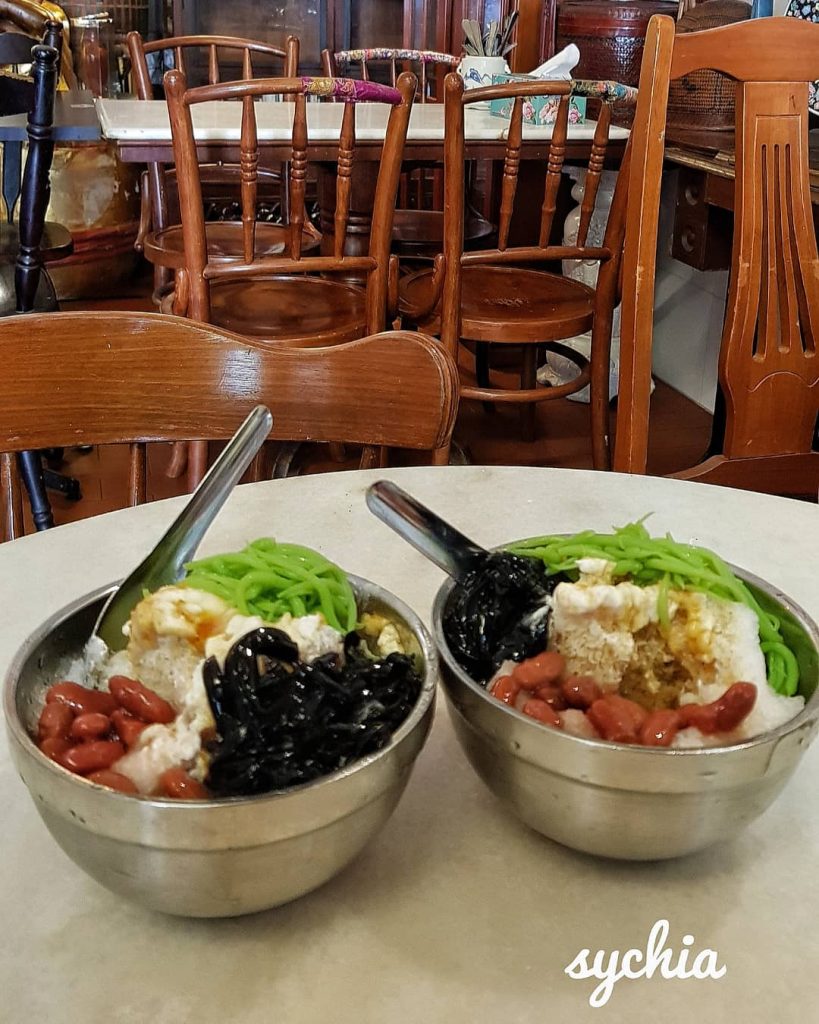 Image Credit: adjuster.chia
Ginger Roots Restaurant whips up flavoursome classic Nyonya and Peranakan food that will have you feeling satisfied at the end of the meal. The layout of the restaurant is simple and cozy, filled with many antique and vintage decorations. If you can handle the heat, Chili Garam Fish is a must try. It's basically deep-fried fish topped with their in-house special Cili Garam. Besides that, do check out some of their specialties, such as Ayam Buah Keluak, Rendang Ong and Otak Otak. Lastly wash down your meal ith a bowl of Ice Kacang.
Address: 87, Jalan Hujan Emas 8, Taman OUG, Kuala Lumpur
Operation Hours: 11.30am – 3pm, 6pm – 10pm, closed on Mondays
9. Kakatoo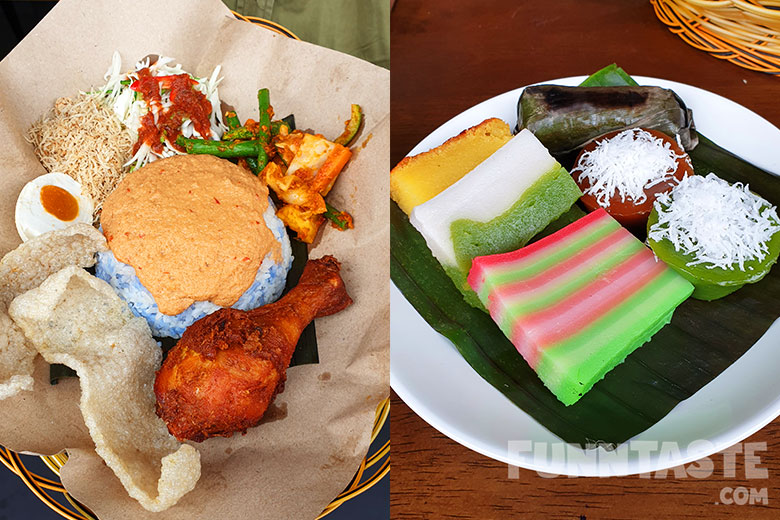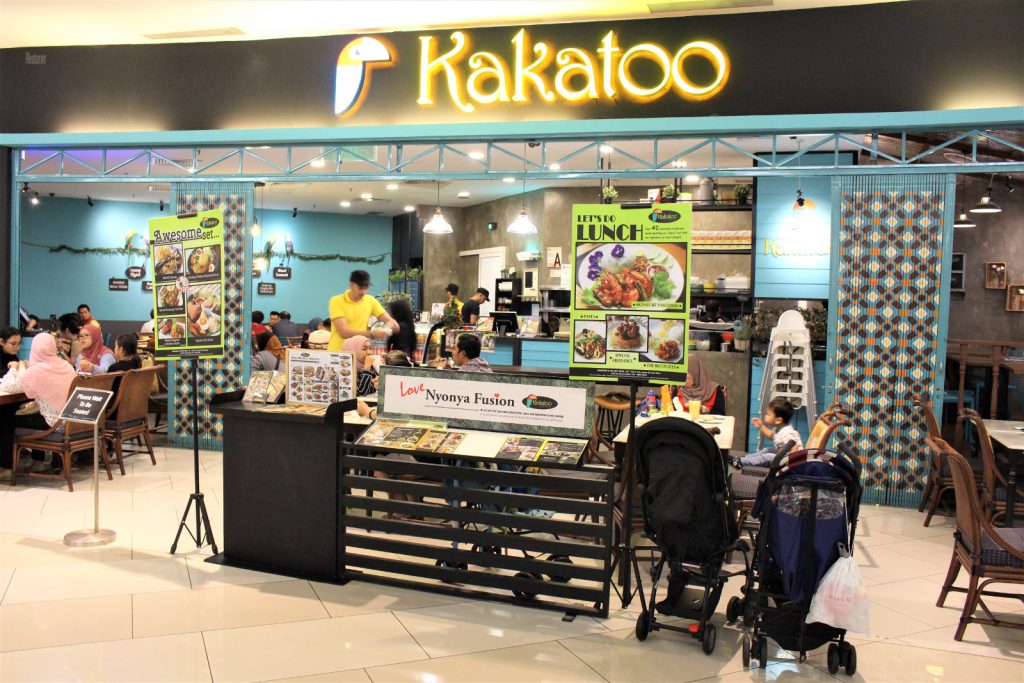 Kakatoo Cafe is one of the cafes that serve you authentic Nyonya Kampung Cuisine. The owner uses recipes that were passed down to her by her grandmother so this is also a tribute to the family's Peranakan roots. Kakatoo Cafe offers a wide variety of traditional Malaysian and Nyonya food. It ranges from noodles, rice, snacks to desserts. But the must try dish is certainly their Nasi Kerabu, which comes with homemade acar.
Address: B-G-1, Ground Floor, Ativo Plaza No.1, Jalan PJU 9/1, Damansara Avenue, Bandar Sri Damansara, 52200 Kuala Lumpur
Operating Hours: 8.30am – 10pm
10. Tanjung Bungah Nyonya (Non Halal)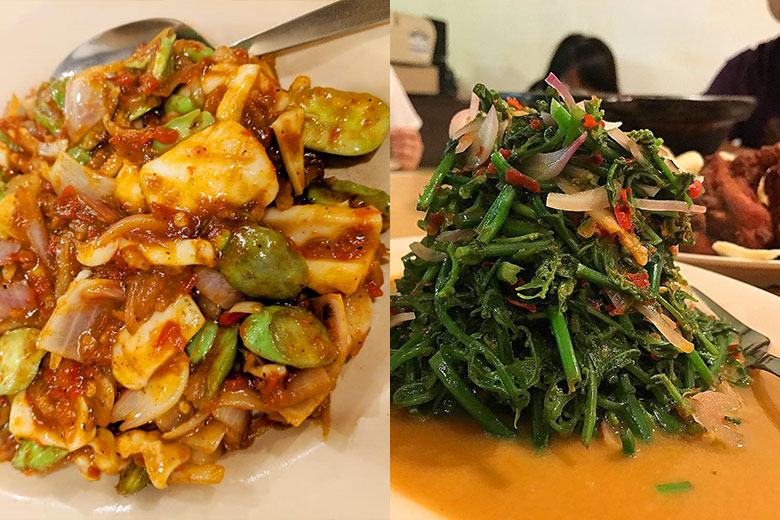 If you are tired of the same old Chinese Tai Chow dinner, Tanjung Bungah Nyonya can be a great option. As its name suggest, the dishes here are leaning towards the Penang's nyonya style. They dish up many Nyonya favourites like Curry Fish Head with Garupa, Paku Pakis, Pickled Swim Bladder Curry and more. While the interior is nothing to shout about, the food here are certainly worth going after.
Address: 129, Jalan SS 2/6, SS 2, 47300 Petaling Jaya, Selangor
Operating Hours: 12pm – 3pm & 6pm – 10pm