Food & Drinks
10 Places To Enjoy A Good Satisfying Nasi Kandar Around KL & PJ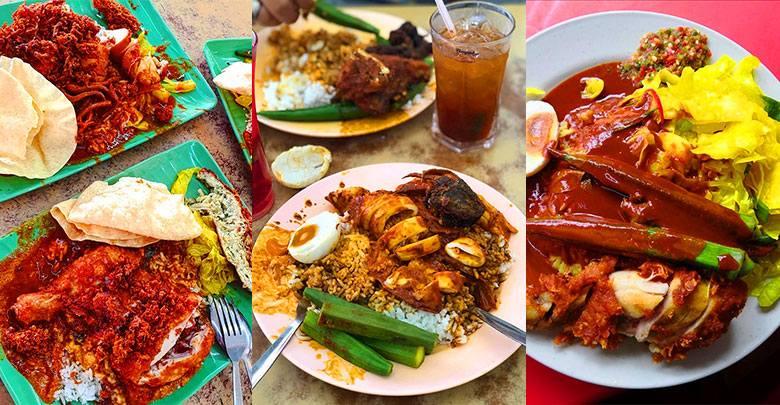 Nasi Kandar spots in Klang Valley? Hmm a little skeptical now are we. As it turns out Penang is not the only place that serves mouth watering Nasi Kandar with crispy, tender poultries. Although it's not up to the high standards of Penang Nasi Kandar, there are some decent places in Klang Valley that serve Nasi Kandar almost similar with merits to Penang.
Don't eat your heart out as I will help you to list down 10 Places To Enjoy A Good Satisfying Nasi Kandar Around KL & PJ that are waiting to be discovered by many.
1. Nasi Kandar Salman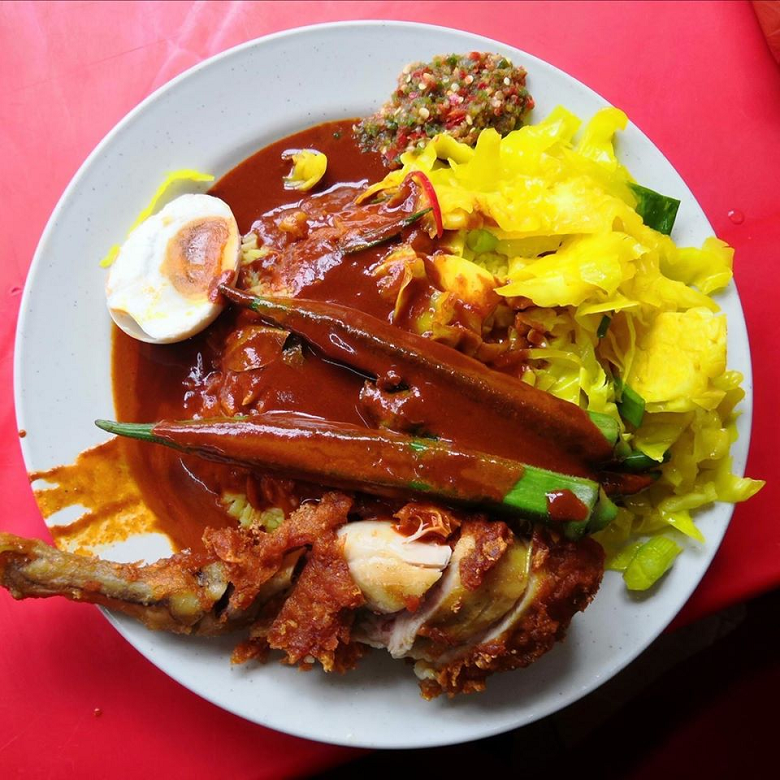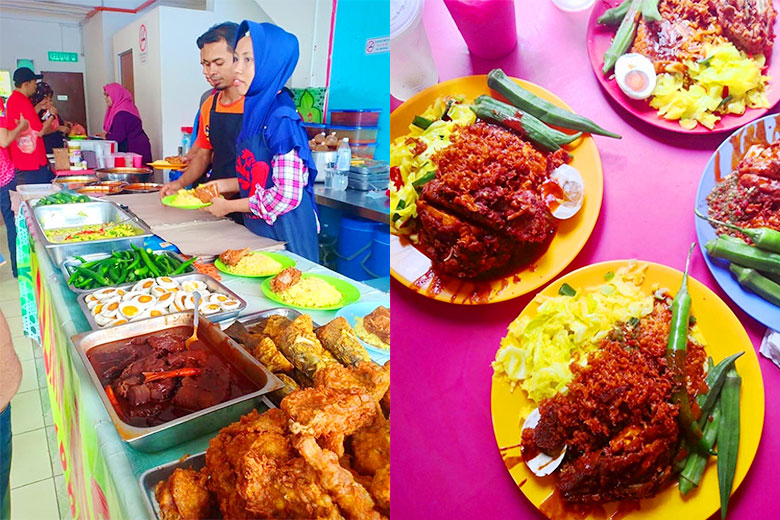 Served with 5 different curries, Nasi Kandar Salman gives out an ambrosial taste to its patrons. It's highly recommended for customers to ask for "Kuah Banjir" when purchasing for the maximum experience. Their tagline "Murah, Banyak, Sedap" is perfect as this saucy platter with extra large fried chicken only costs you RM5 and RM1 for every side dish add ons. If you are thinking of visiting Nasi Kandar Salman it's best to arrive there earlier to avoid the massive lunch crowd.
Address: Lot 6741E, Jalan Bistari, Kampung Sungai Tangkas, 43000 Kajang
Operating Hours: 11am – 9pm, closed on Fridays
2. Nasi Kandar Apollo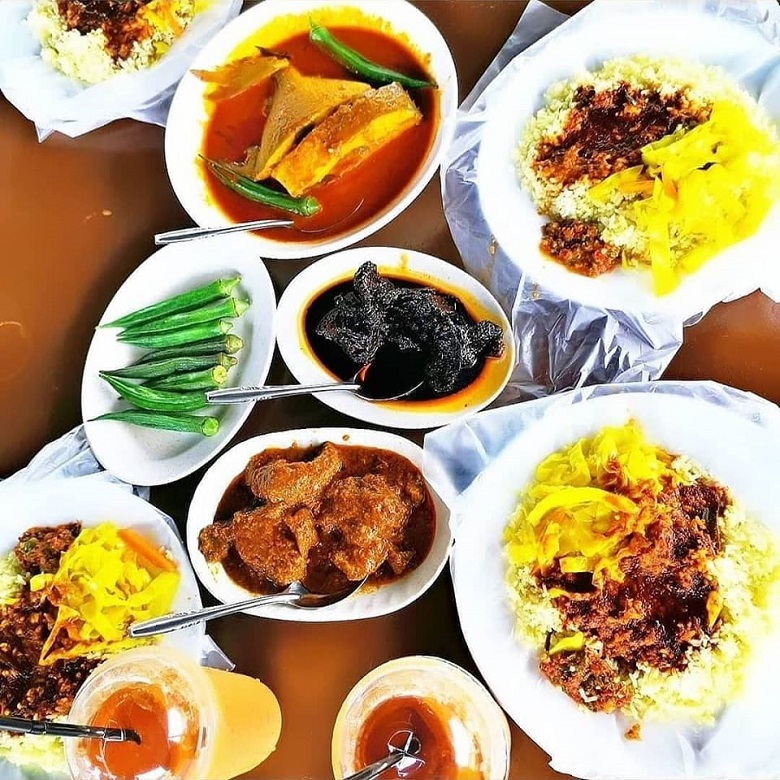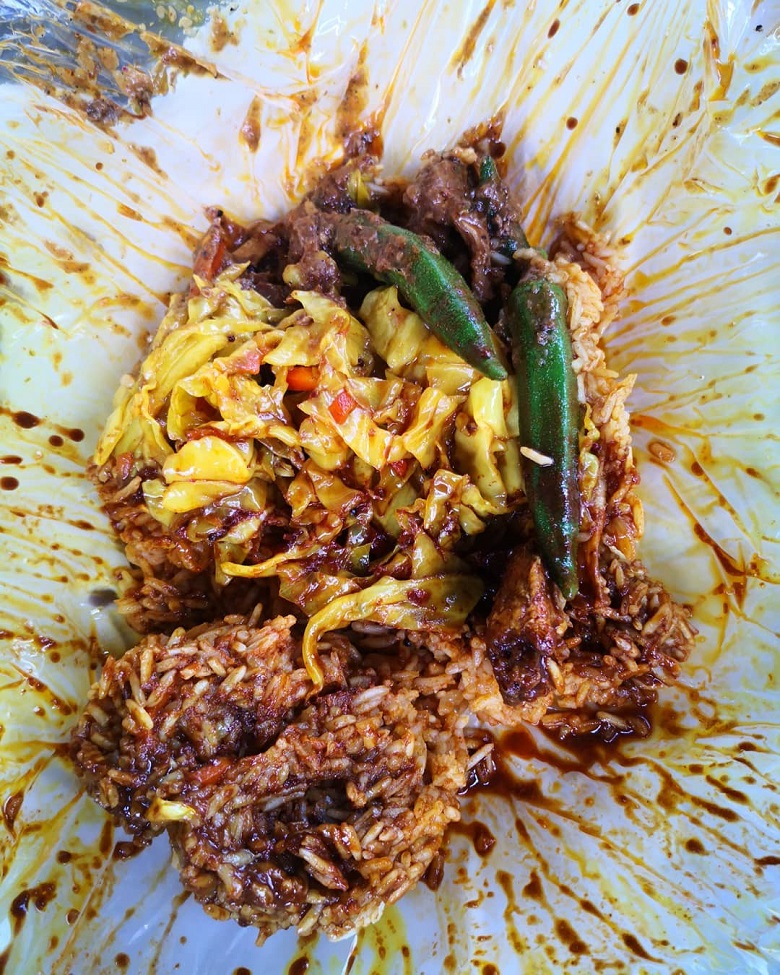 Located at Agro Exposition Park Serdang (MAEPS) away from the bustling city, Nasi Kandar Apollo is uniquely cooked in an Apollo pot to maintain the light texture of the rice. People usually flock over here to try out their Kari Ikan Bawal Mas and 3 different flavours of fried chicken – Ayam Goreng Masala, Ayam Goreng Sesame, Ayam Goreng Nestum. So, if you want to get your hands on a nasi kandar with delicious side dish for a reasonable price then this is the place.
Address: Jalan Reko Sentral 2 Kajang, Malaysia
Operating Hours: 10am – 10pm
3. Nasi Kalut Jitra Mai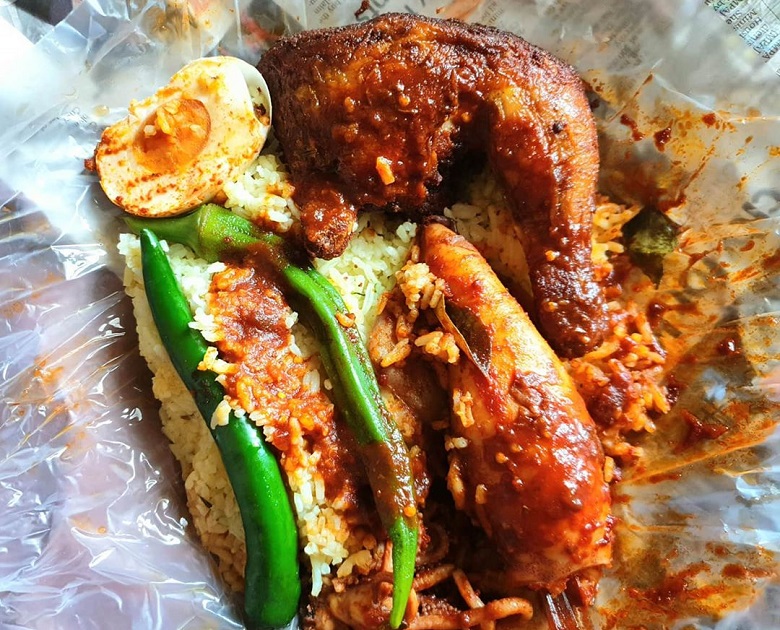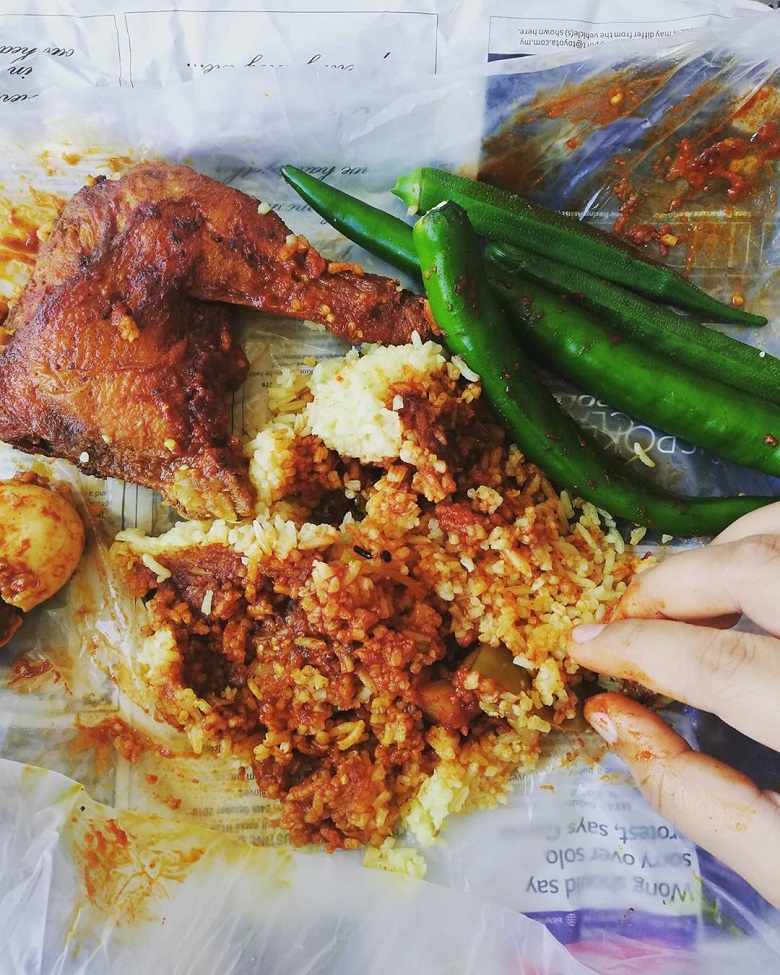 Nasi Kalut Jitra Mai costs about RM8 with a robust mixture of savoury curries, yellow rice, fried chicken, okras and egg. Although, the side dishes are limited but it's sufficient and sold at affordable prices for many to buy. Nasi Kalut Jitra Mai is available at both Seksyen 7 Shah Alam and Jalan Ampang so it's now convenient for locals living in Puchong and Subang to get their nasi kalut fix instantaneously. Food lovers who opt to eat at Seksyen 7 instead of a takeout have the advantage of relishing the contemporary environment of green floor seating and Japanese tables.
Address: Jalan Keluli AN7/AN, Seksyen 7, 40000 Shah Alam, Selangor, Seksyen 13, Shah alam, Selangor
Operating Hours: 10.30am – 10pm, closed on Friday
4. Nasi Kandar Kudu Bin Abdul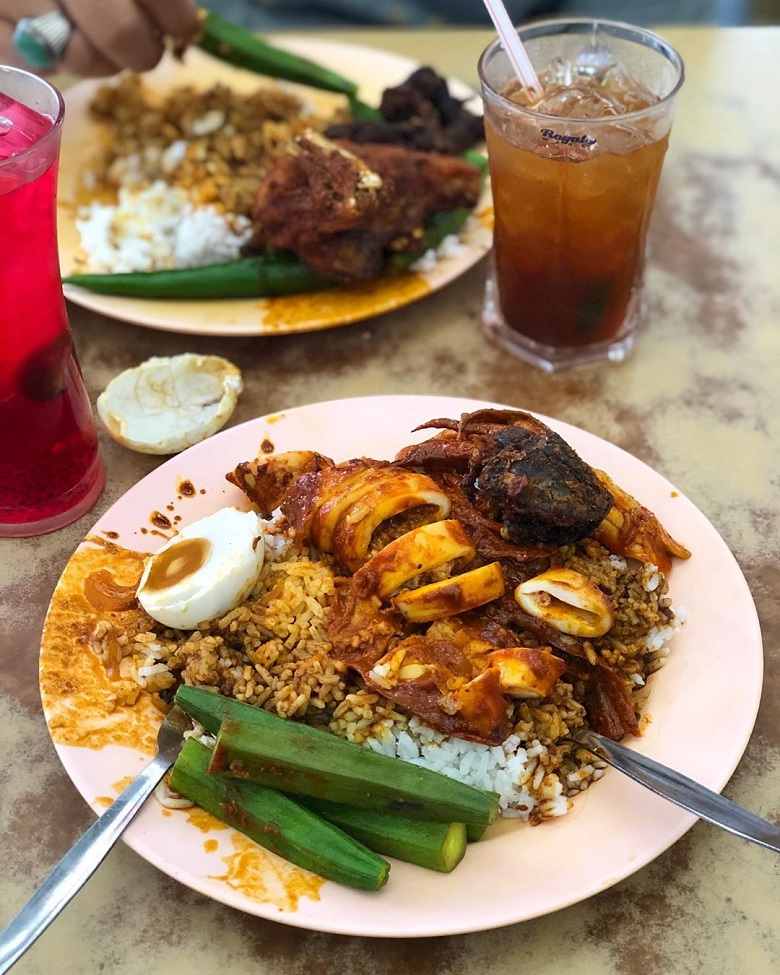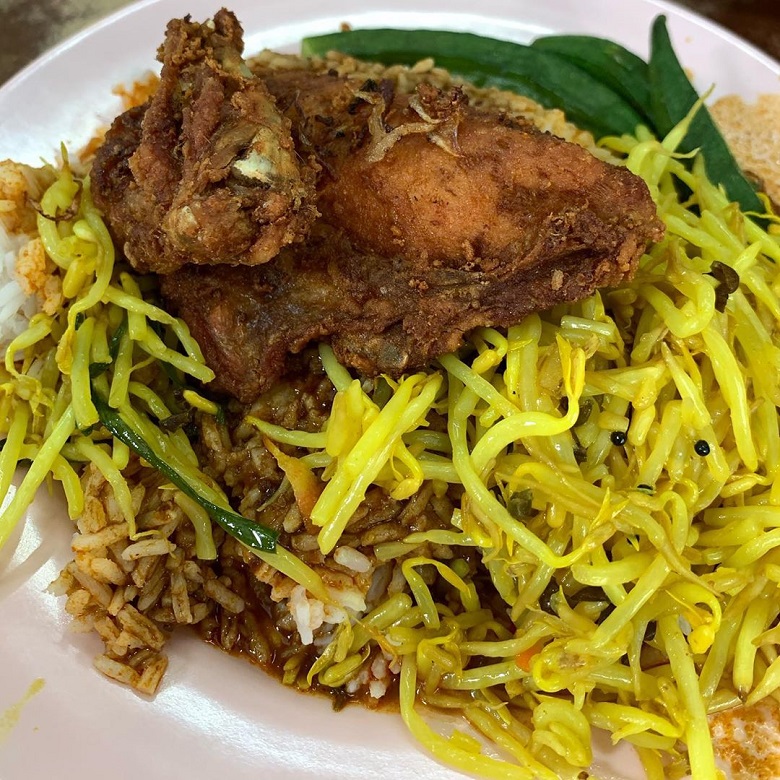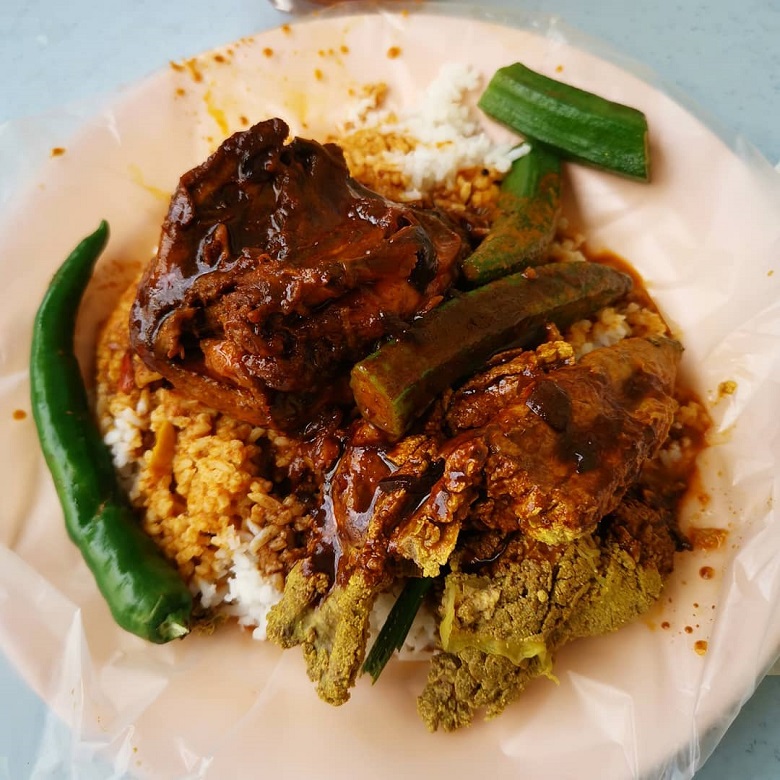 Featured in The Star Online 2015, Nasi Kandar Kudu Bin Abdul is certainly a winning combination. Their signature dish which is the Nasi Kandar Ayam Sambal Bawang is less than RM10 despite located at a tourist spot. The only downside of Nasi Kandar kubu is having to wait at least 15 minutes on average due to the long queue. If you're in a haste or rushing this would not be a suitable place for you to satisfy your hunger.
Address: 35, Jalan Tuanku Abdul Rahman, Chow Kit, 50100 Kuala Lumpur
Operating Hours: 7.30am – 8pm
5. Nasi Kandar Kok Siong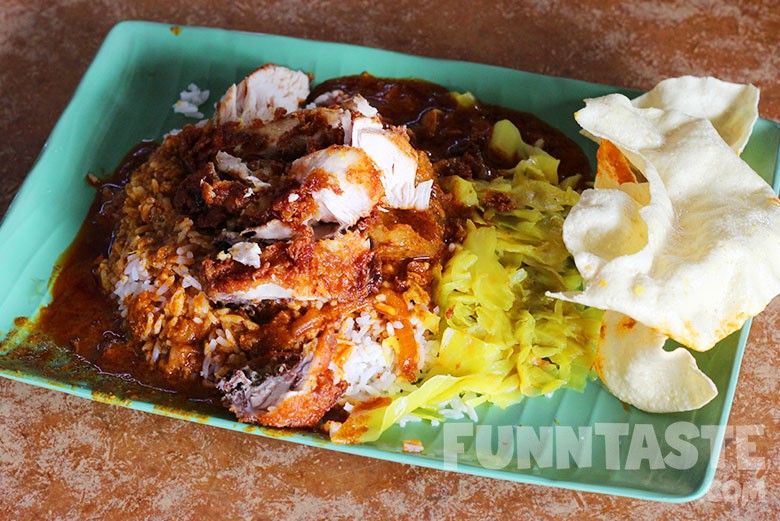 Nasi Kandar Kok Siong is the next best thing for Penangites who crave for Nasi Kandar but can't travel 300 km up north. Their best selling dishes consist of fried chicken and mutton curry. The eccentric twist of the "kopitiam" like surrounding and the piquancy of the curry gives out an eminence of authentic Penang's nasi kandar which helps distinguish Nasi Kandar Kok Siong from the rest.
Address: Restoran Kok Siong 47, Jalan Bandar 16,Pusat Bandar Puchong, 47100 Puchong, Selangor
Operating Hours: 10am – 4pm
6. Nasi Kandaq Uncle Botak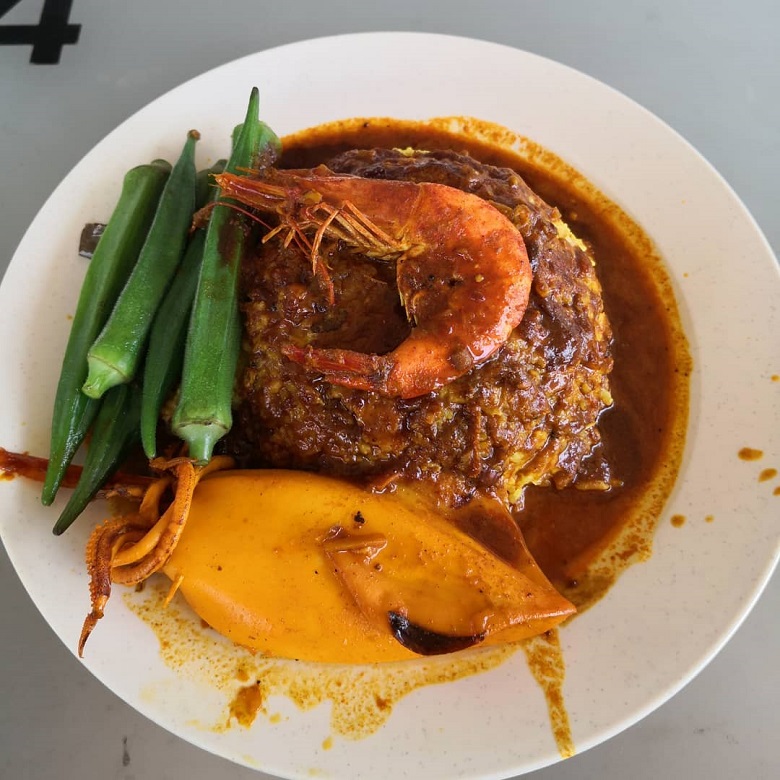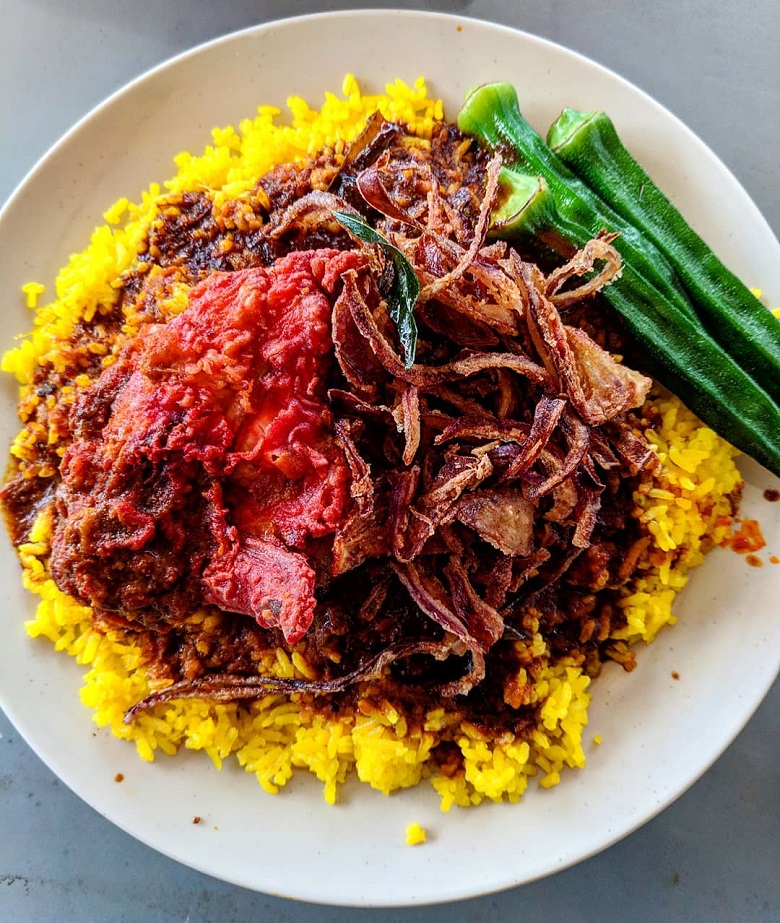 Topped with 6 kinds of curries for sapid flavour, the gearbox curry is the most special dish served in Nasi Kandaq Uncle Botak. The meat and tendon are cooked until they are soft and tender making it easy for diners to dig in. Their RM6 Nasi Kandar set comes with a variance mix of kuah campur, vege and fried shallots which is worth the money. Other strongly recommended dishes are the flavourful fish and prawn curries that have successfully captured the local's heart. In total there are more than 10 dishes to choose from so if you're looking for variety then you should definitely dine here.
Address: Jalan Dewan Sultan Sulaiman, Kampung Baru, 50300 Kuala Lumpur (Beside Quill City Mall)
Operating Hours: 11am – 5pm, closed on Fridays
7. Nasi Kandar Zainul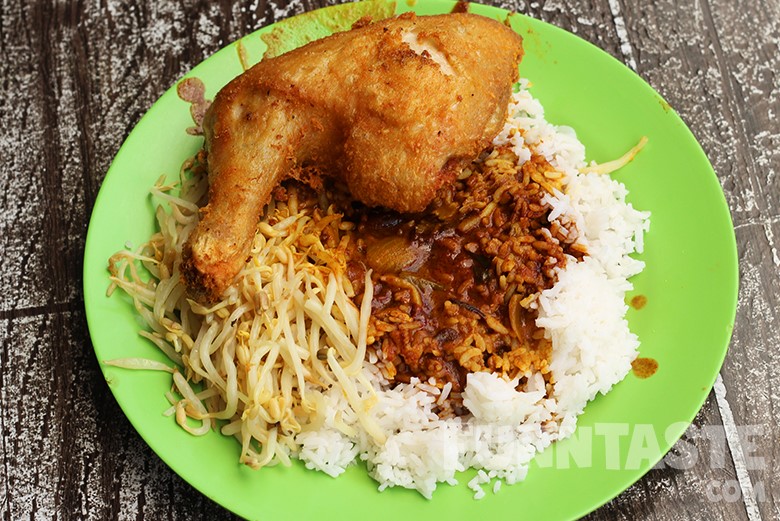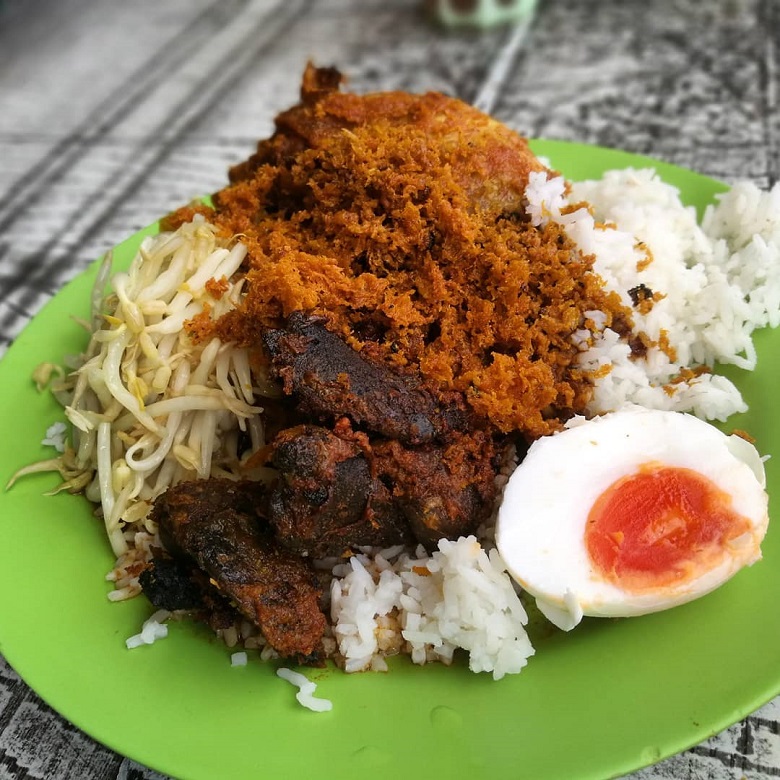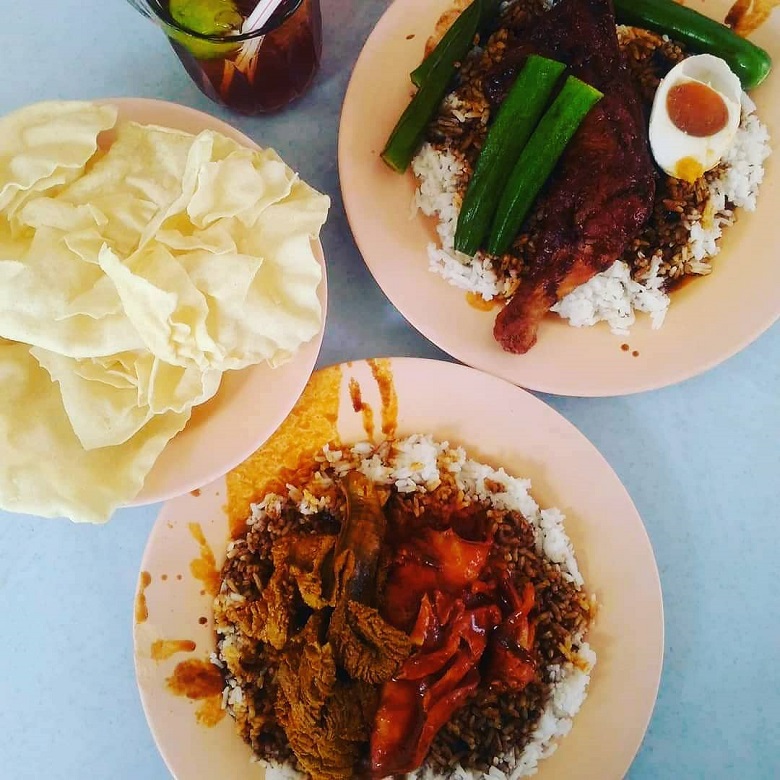 Diners in Nasi Kandar Zainul can feel the steam released by the fried chicken hitting their nose when they rip into it as each piece is crispy hot and fragrant from the hot wok. Needless to say, their fried chicken is one of the main reasons why people all over the place crowd over to get a taste of their nasi kandar. It's safe to say that Nasi Kandar Zainul is the seventh heaven for fried chicken lover. They serve nasi ayam besar but if you're not a big eater then the RM6 nasi ayam kecil should be of the similar satisfaction as the fried chicken comes in a large portion.
Address: Medan Selera Kompleks C,Lorong Sultan, Seksyen 52,46200 Petaling Jaya
Operating Hours: 9am – 4pm
8. LC Restaurant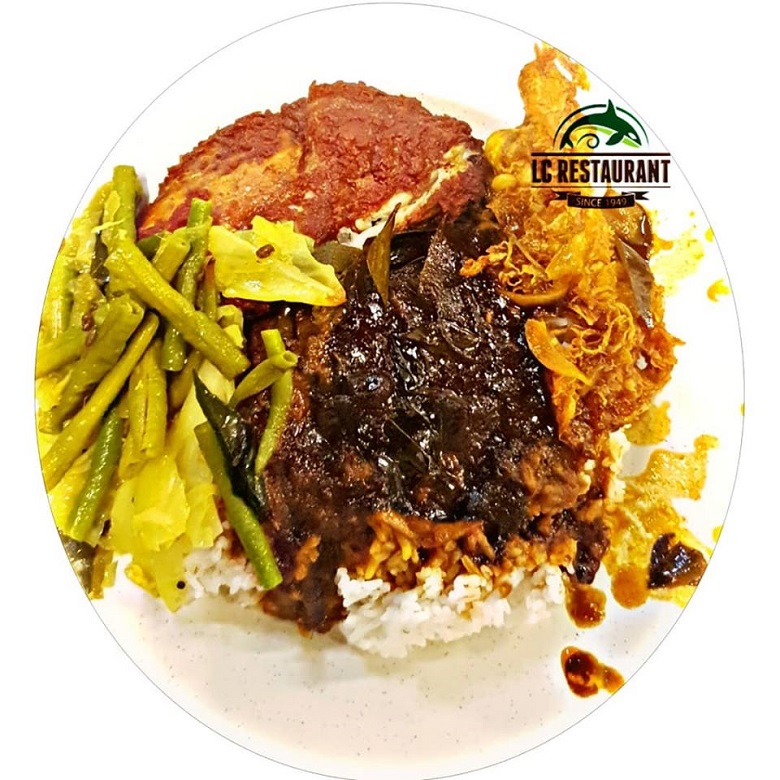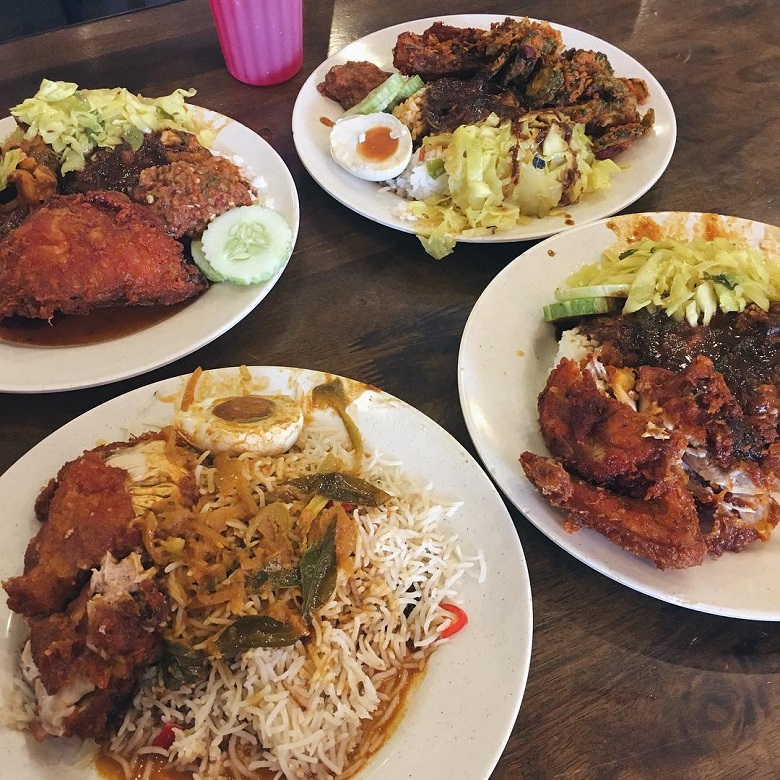 Hailing all the way from Penang, Line Clear has its own branch located at Kampung Baru. Don't be discouraged by the huge crowd of customers during lunch hours because the service is quick and efficient. A plate of nasi kandar with fried chicken and vegetable with sirup is RM9.30 on regular days. On top of that, diners are given complimentary sirap drinks every friday! Who doesn't like free things right?!
Address: 170, Jalan Raja Abdullah, Kampung Baru
Operating Hours: 7am – 2am
9. Restoran Mohd Yaseen Nasi Kandar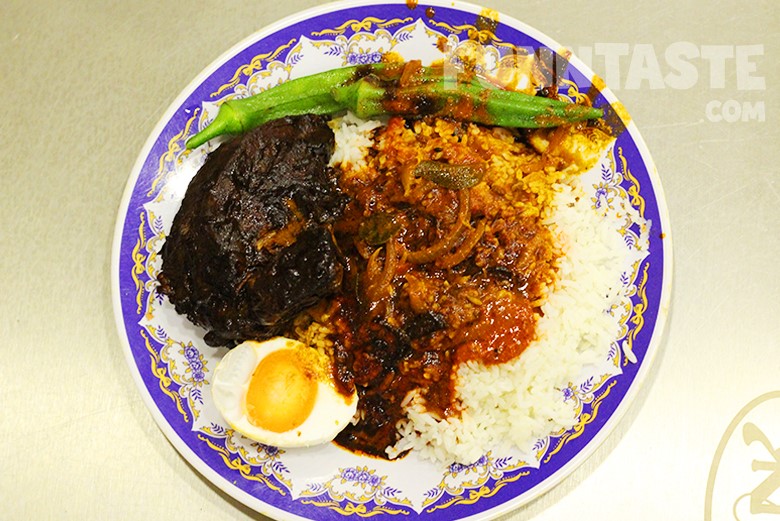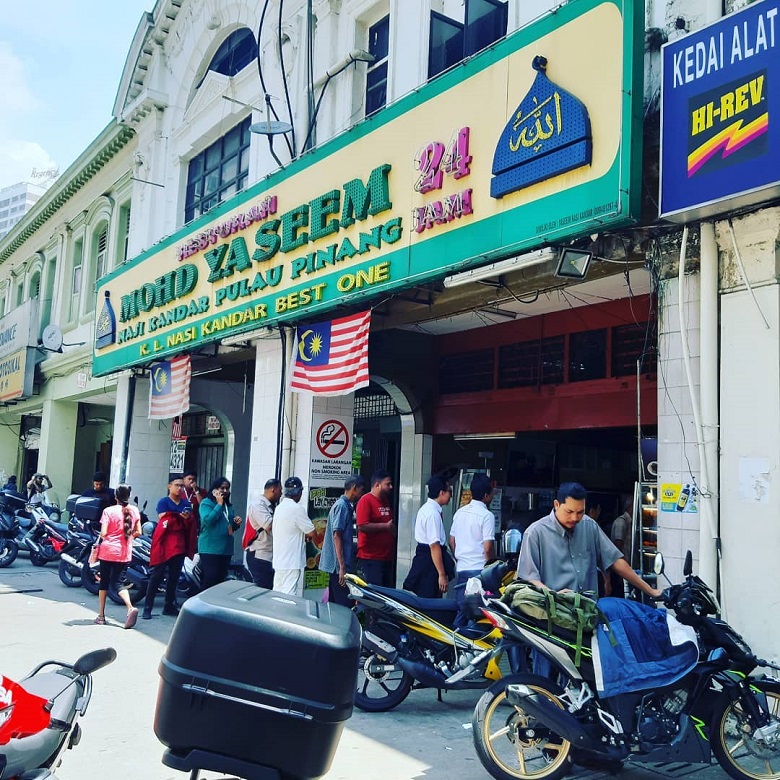 You'd think a nasi kandar restaurant that has been operating for 50 plus years would come with an affordable priced dish but to our dismay it was pretty costly. For a plate of ayam madu and okra at Mohd Yaseen you'd have to pay RM7.70 whereas for a plate of ayam kicap, okra and salted egg costs roughly about RM8.70. Otherwise, If the price point isn't a problem for you then you'd probably take delight in knowing that the thick, vibrant curries tasted fresh and the portion was quite big.
Address: 351, Jalan Tuanku Abdul Rahman, Chow Kit, 50300 Kuala Lumpur
Operating Hours: 24 hours
10. Nasi Ganja @ Nasi Dulang Daun Pisang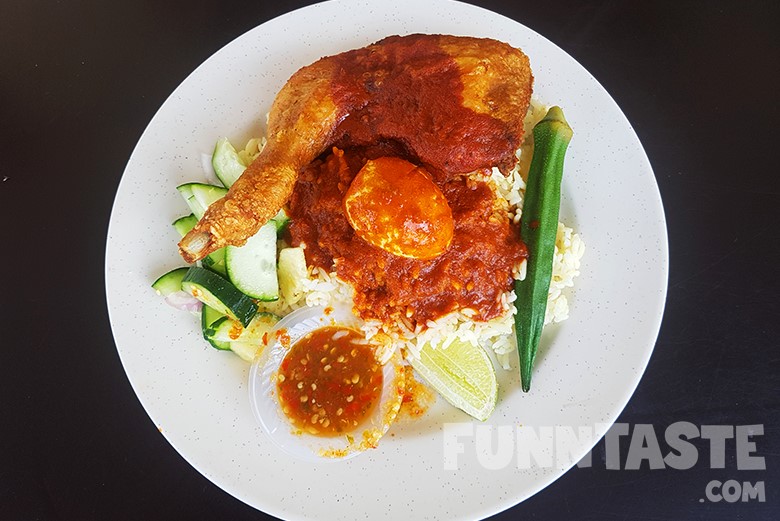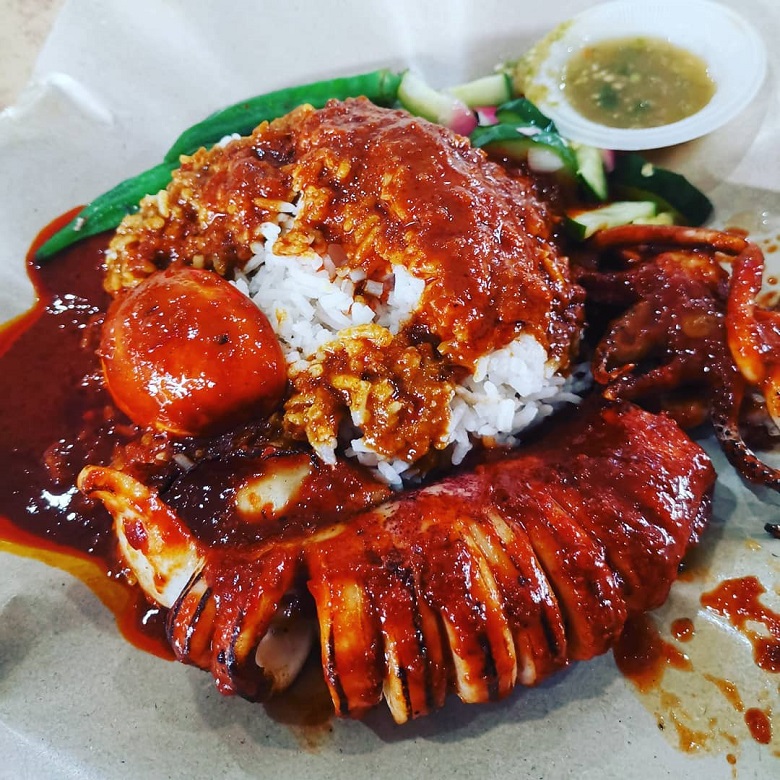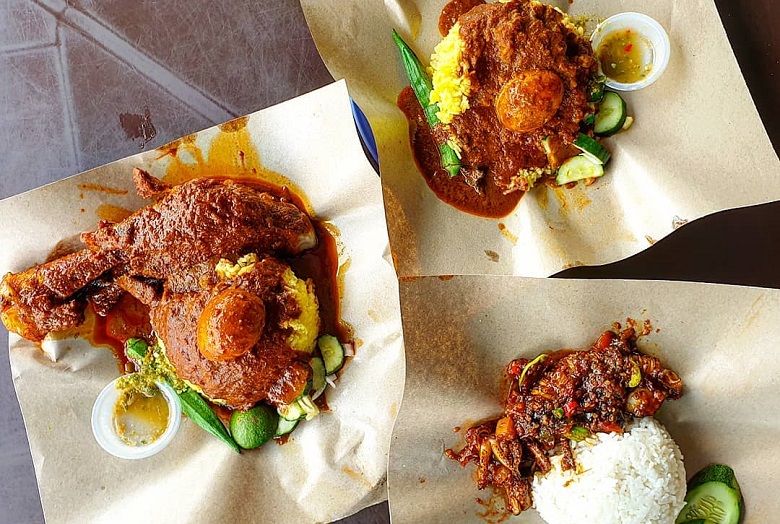 This restaurant is known for its Nasi Dulang Daun Pisang where they served rice on a tray with banana leaf. But today we're here for their Nasi Ganja. For only RM7.50, you'd be able to relish in their must try set nasi ganja ayam with their authentic homemade kuah. They also serve nasi ganja lamb shank if you're a fan of lamb. All in all, this hidden gem should at least be tried once by everyone who's fond of a more modernized nasi kandar. Lastly, it's highly advisable to visit this restaurant before 11am to avoid long queues.
Address: Pt 75024 Jalan Besar Sungai Ramal Dalam,43000 Kajang, Selangor
Operating Hours: 10am – 4pm