Food & Drinks
Top 10 Places To Get Really Good Tong Shui Around KL & PJ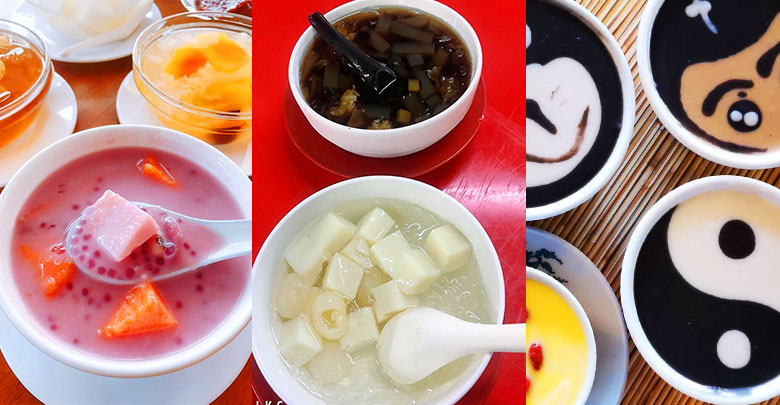 While dessert cafes are mushrooming in town, we still think nothing beats a good old belly warming bowl of tong shui. Best thing about tong shui is, it comes with cold and hot options. Besides that, sometimes tong shui are generally less sweeter as majority of Chinese people aren't big fan of sweet stuff, at least in Malaysia!
Sadly, thong shui desserts aren't commonly found hence today we're bringing you 10 Places To Get Really Good Tong Shui Around KL & PJ.
1. Ruby Restaurant 芝麻糊大王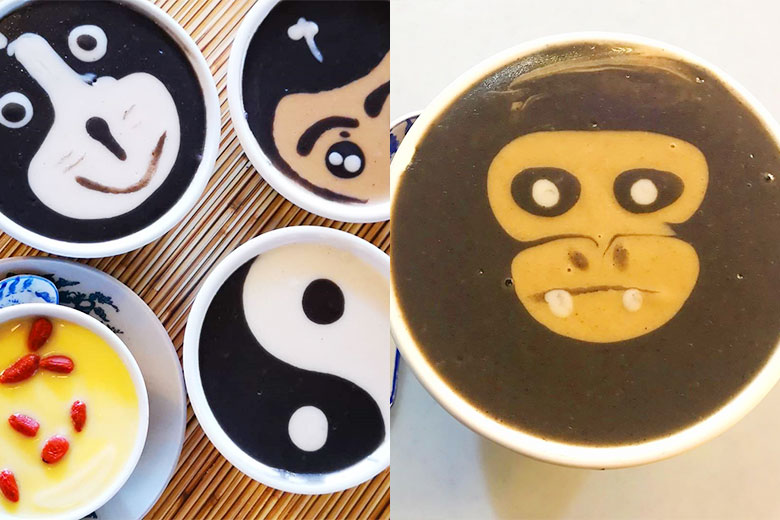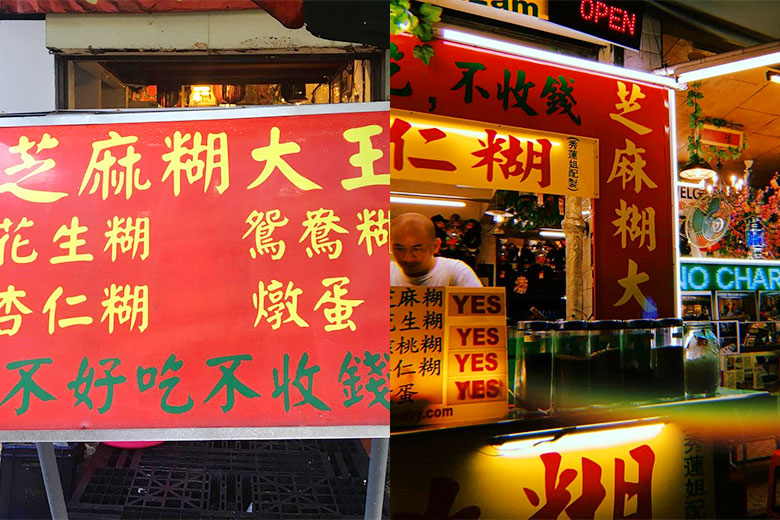 Ruby Restaurant in Pudu is currently helmed by the fourth generations of the owner's family. Over here you can find traditional Chinese desserts such as peanut paste, cha wu (peanuts and black sesame mix), stead egg custard and so on. If you aren't pleased with the dessert, you probably don't even need to pay for it as they have a bold statement at the signboard that says "If it's not good, no need to pay".
Address: Jalan Landak, No. 32, Jalan Kancil, Pudu, 55100 Kuala Lumpur
Operation Hour: 11am – 12am
2. Hong Kee Dessert Stall 洪记糖水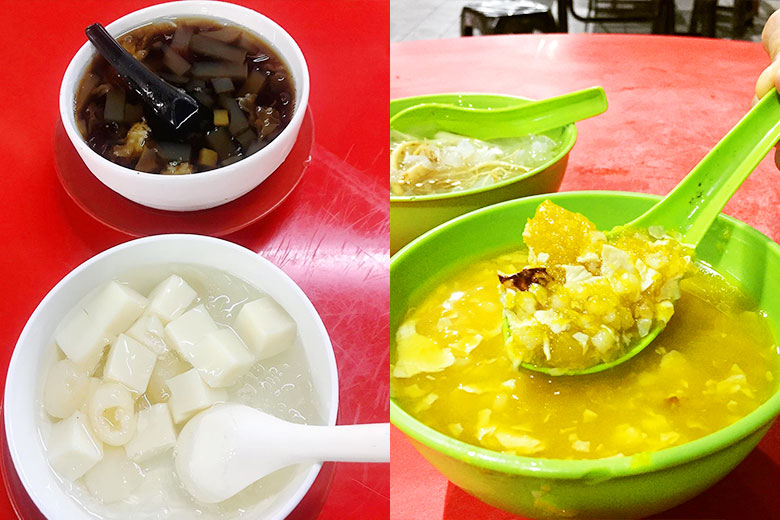 With over 20 types of Chinese desserts, there is definitely something you'd definitely like at Hong Kee Dessert Stall. Customers are even given the options to 'mix and match' their dessert flavours. This includes Bubur cha cha, red bean, green bean, peanut and more. Their tong sui is may not be the most rich but is definitely worth a shot.
Address: Pasar Sentosa, Jalan 17/27, Seksyen 17, 46400 Petaling Jaya, Selangor
Operation Hour: 3.30pm – 11.30pm
3. Chicken Bowl 鸡公碗糖水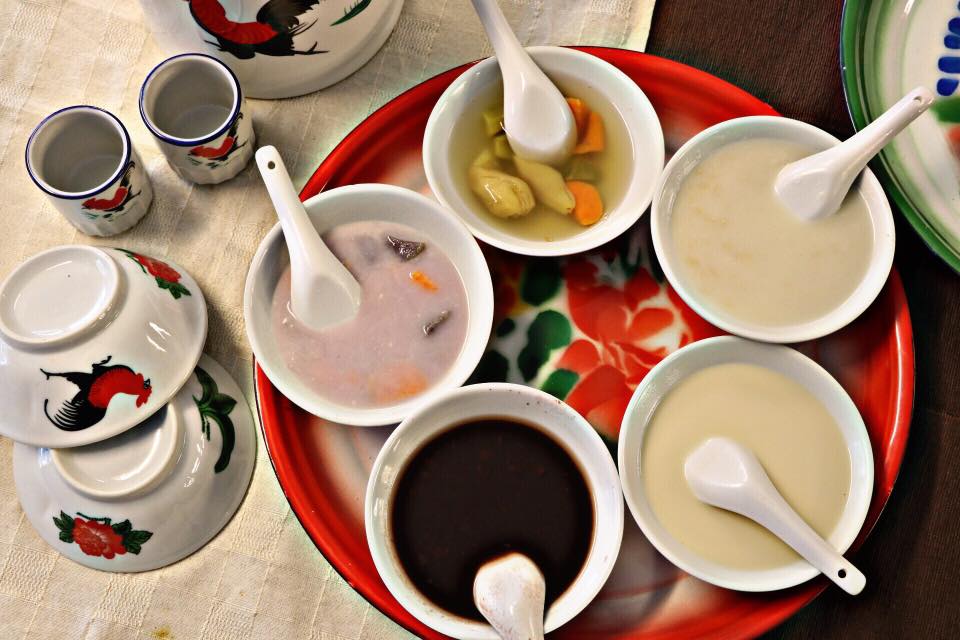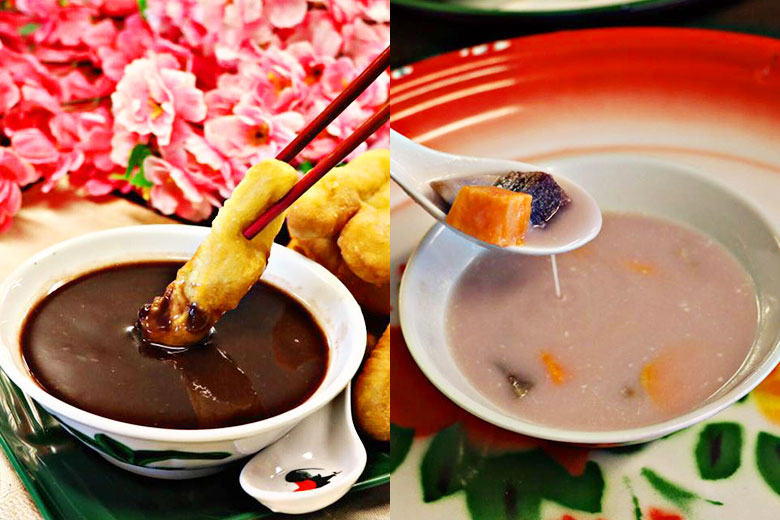 This Chinese dessert shop in Kajang has made its mark even though it had just opened last March. The place is set in a traditional Chinese style which gives your dessert that extra nostalgia. You can find your favourite desserts like red bean soup, wheat soup, sweet potato soup, bubur cha cha and others here.
Address: Taman Selamat,Batu 14, Jalan Cheras, 43000 Kajang Selangor
Operation Hour: 1.30pm – 10.30pm, closed on Mondays
4. Dawa Dessert 大华茶粿餐饮店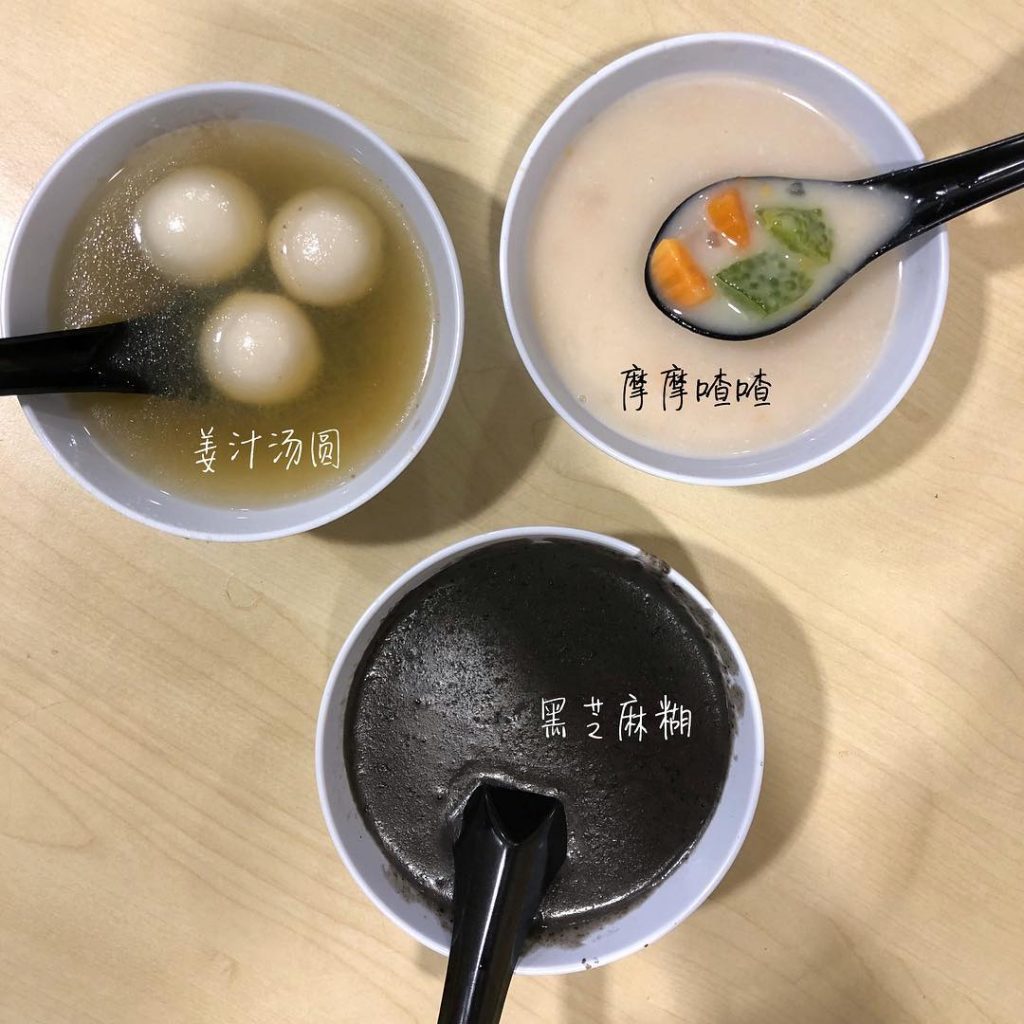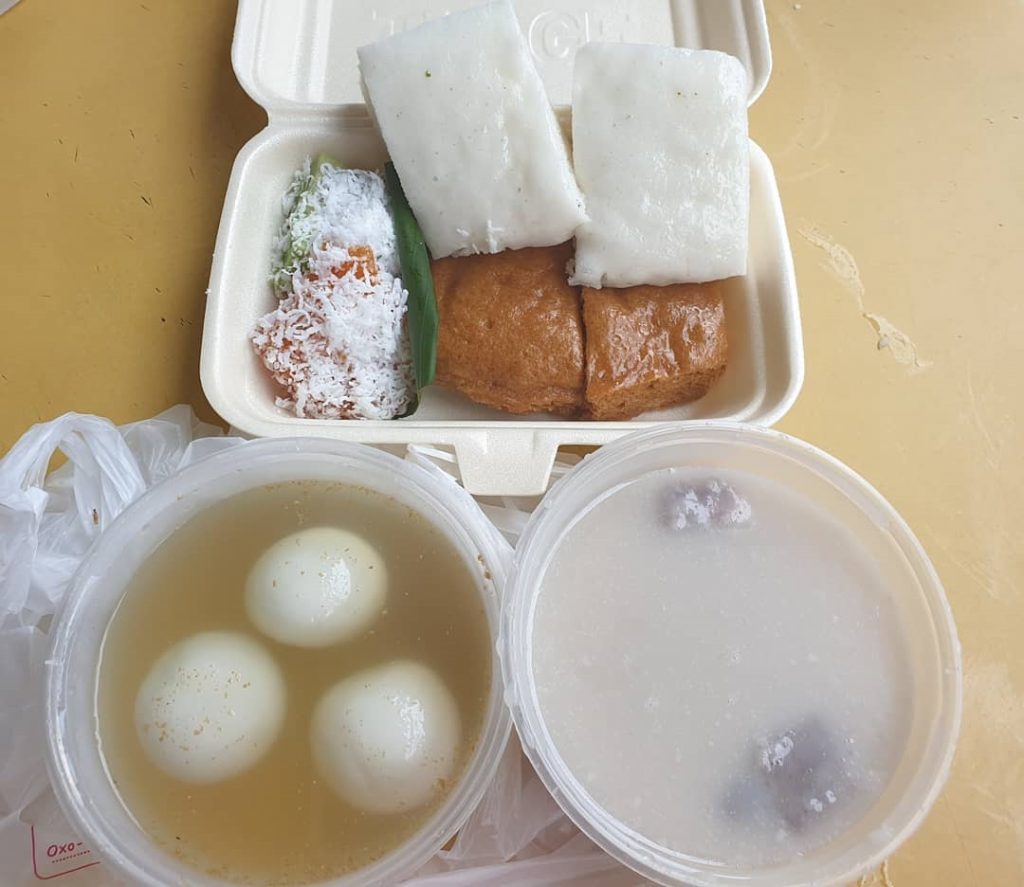 For those who like to munch on a bit of side dishes while having your tong shui, this is the place to be. They serve an array of Malaysia desserts on top of their delicious tong shui, from Malay kuih and fried radish cake to dumplings and Yam cakes. There is something for every palate.
Address: 43, Jalan Kancil, Pudu, 55100 Kuala Lumpur, Wilayah Persekutuan Kuala Lumpur
Operation Hour: 3pm – 12am, closed on Tuesdays
5. SYTC Tong Shui 十月糖城糖水铺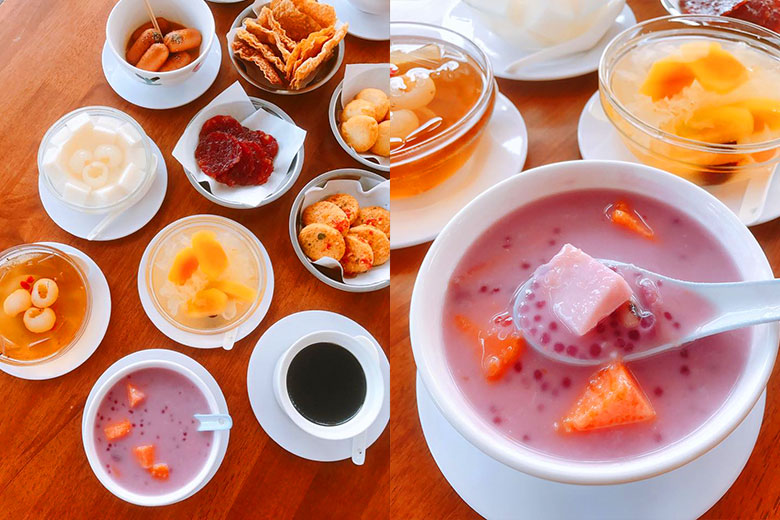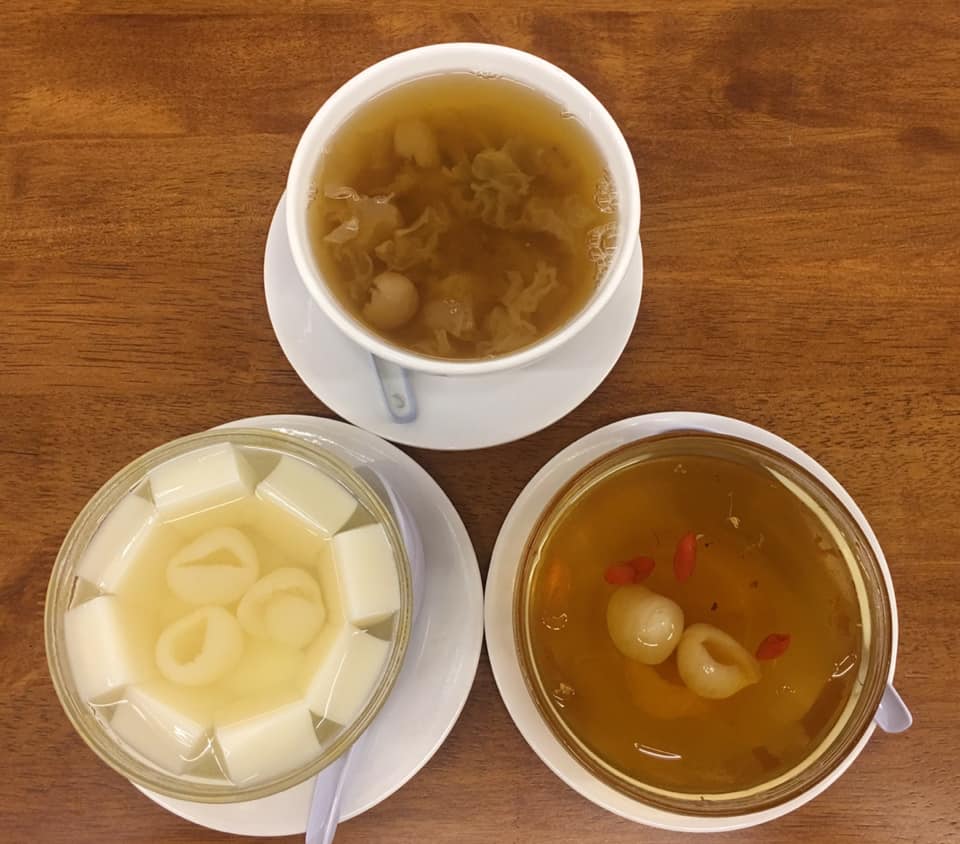 SYTC Tong Shui is the best place to indulge in our guilty dessert pleasures. Their menu has a combination of hot traditional desserts and modern cold desserts. You can now enjoy the best of both worlds without needing to head to two different places. Their Tofu Longan Milk is a signature dish, made with smooth and fresh tofu fa which will keep you coming back for more.
Address: 109-G & 110-G, Jalan Dataran Cheras 6, Dataran Perniagaan Cheras, Balakong, 43200 Selangor
Operation Hour: 3pm- 12am, daily
6. Taiping Town Restaurant 太平城美食糖水馆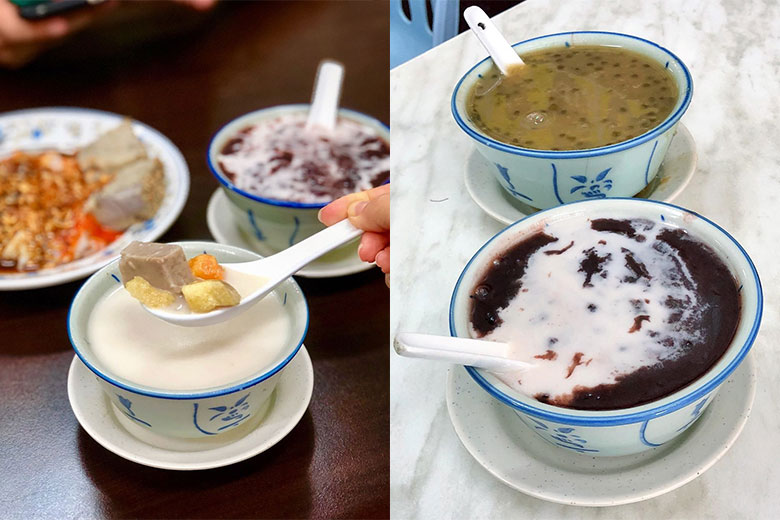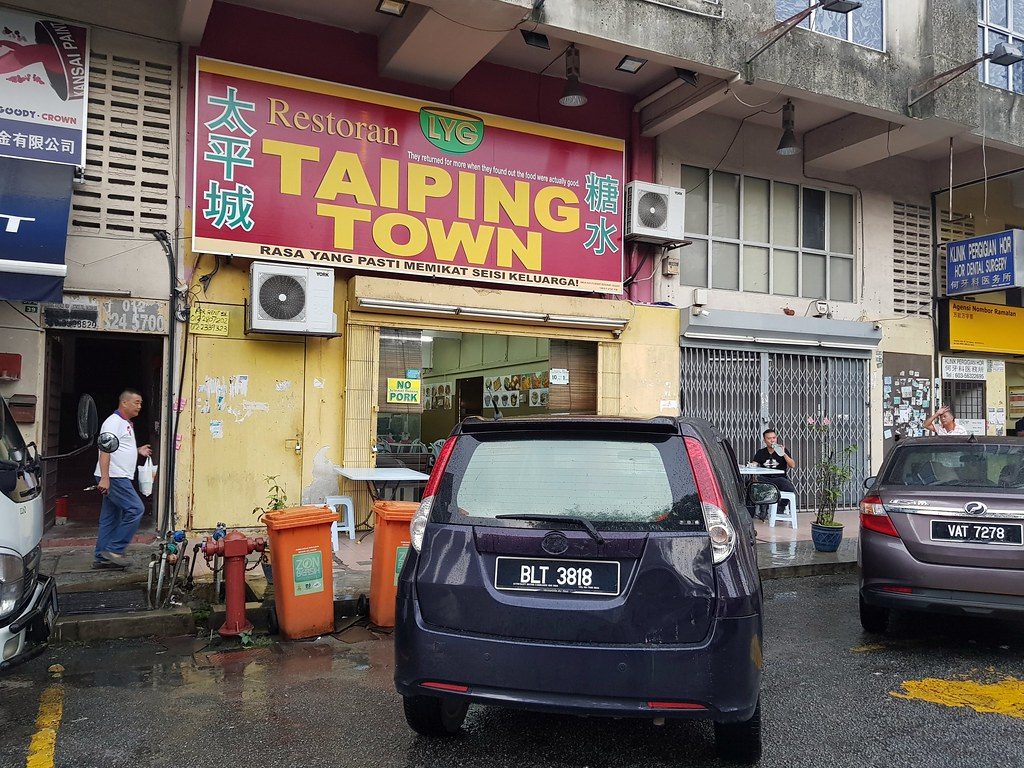 Taiping Town Restuarant wows dessert lover with a menu of cold and hot desserts that are the best on both cold and warm weather. You can enjoy their pulut hitam, gandum, bo-bo cha-cha, kacang merah if you prefer the hot ones. For cold ones, there are a wide variety of items to choose from, such as ice kacang, cendol, bandung ice and many more. Everything is prepared to the tee to ensure that the best flavors come out of each ingredient that is used.
Address: 37, Jalan USJ 1/19, Taman Subang Permai, 47500 Subang Jaya, Selangor
Operation Hour: 10am–12am
7. Lol Soon Kee Dessert 啰信记糖水甜品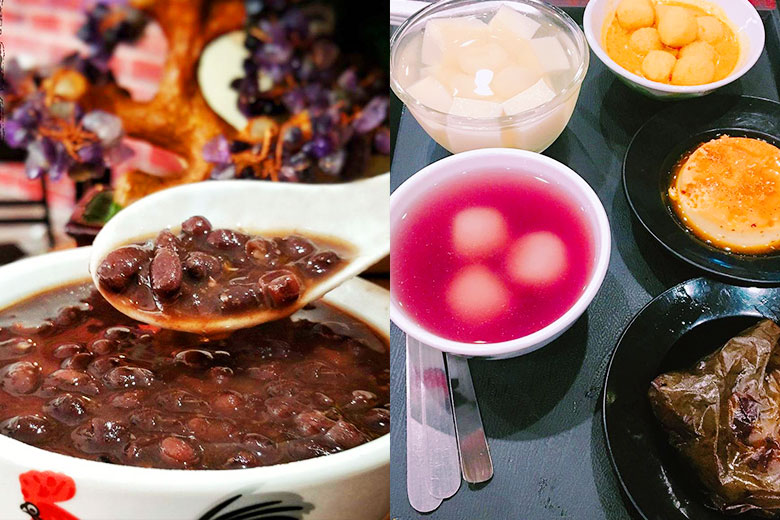 Set within the vicinity of Prima Setapak, Lol Soon Kee serves a vast variety of tong shui and long list of snacks and cold desserts. Bubu cha cha, red bean Soup, caramel custard and black sesame soup are the popular items here. Simple and old time favourite meals are also available, such as fried meehoon with fried chicken, nasi lemak, pork chop burger, lotus rice and so on.
Address: Plaza Prima Setapak, B-G-16, Jalan Prima Setapak 5, Taman Setapak, 53300 Kuala Lumpur
Operation Hour: 12pm – 11pm, closed on Thursdays
8. Leong Seng Dessert House 良成糖水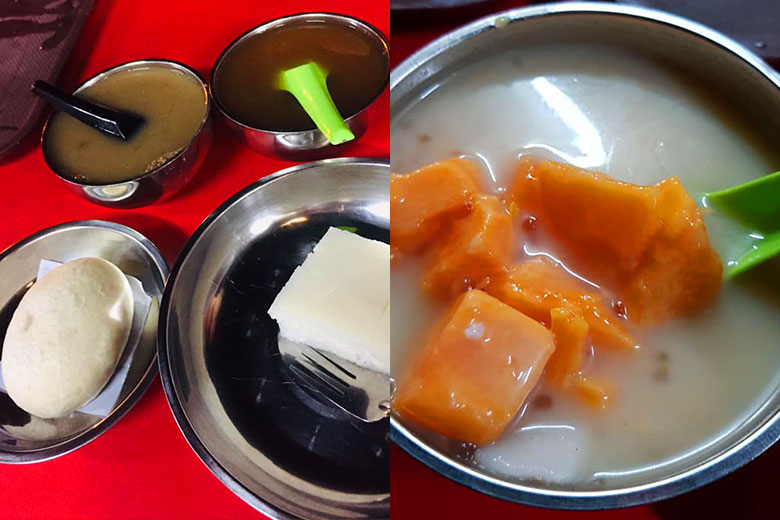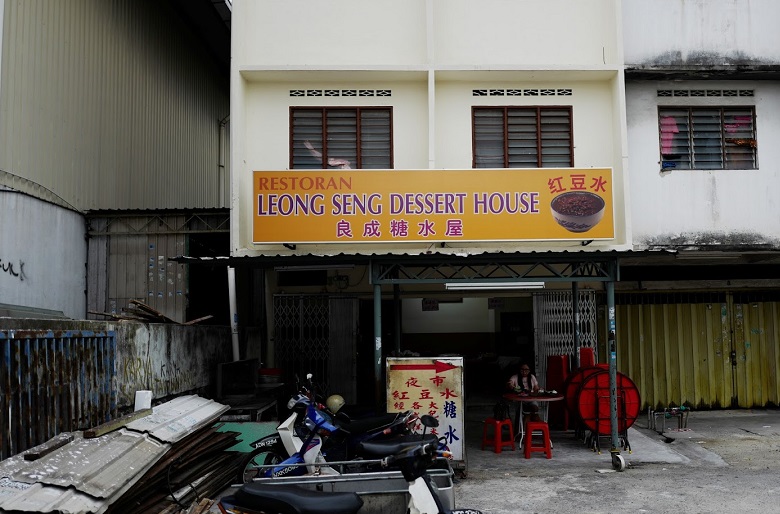 Leong Seng may look very simple but the desserts are on point as it is always packed with customers at night. Apart from their tong shui, you can also get traditional Chinese snacks here. There is fried radish cakes, nyonya kuihs, steamed sticky rice and others. This is one the places where you can gather with your friends and just have a good time.
Address: Taman Indah, 43200 Cheras, Selangor
Operation Hours: 6pm – 11.30pm, closed on Saturdays
9. Yee Kee Tong Shui Puchong 易记 糖水小食店
Yee Kee Tong Shui serve simple but affordable Chinese desserts, from bubur cha cha, gingko barley, longan fungus, red bean soup, sweet potato and more. Most importantly, they pride on serving fresh tong shui daily and any left over is discarded for quality reasons. Therefore, all desserts are 50% off after 7pm.
Address: 56, Jalan Puteri 2/2, Bandar Puteri, 47100 Puchong, Selangor
Operation Hours: 12pm – 10pm (Tues – Fri), 10am – 10pm (Sat & Sun), closed on Mondays
10. Wang Tong Shui Station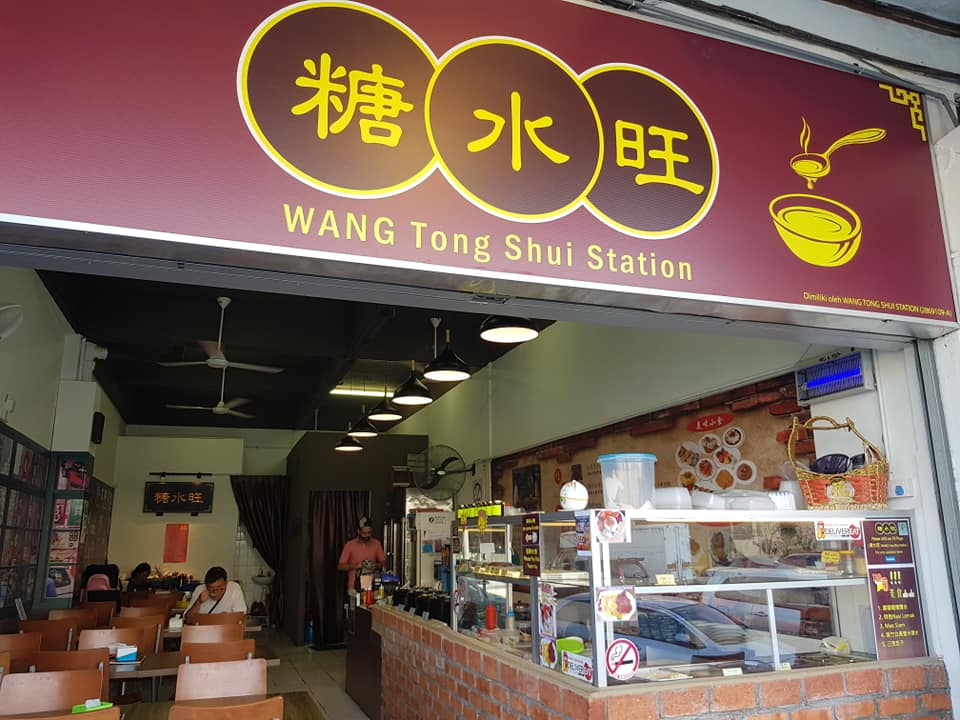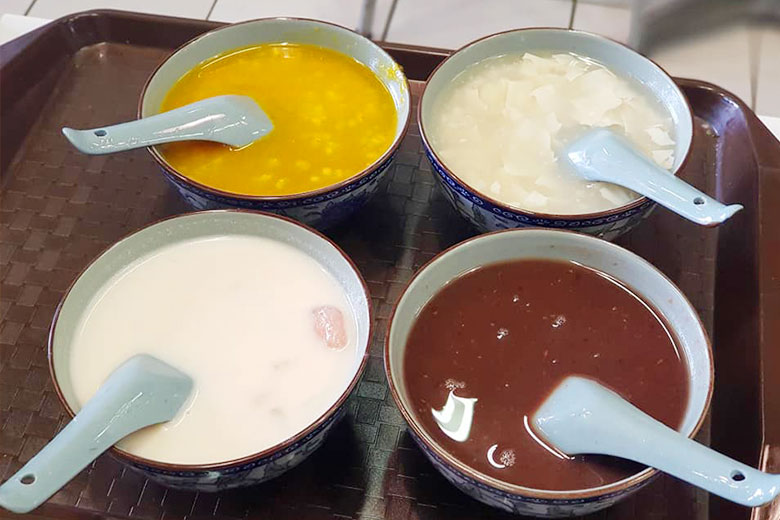 Wang Tong Shui Station is a simple shop that dishes out delicious tong shui and homecooked dishes in a local neighbourhood. They serve 6 type of hot tong shui to choose from. If you fancy a teatime snack, you can also drop by to try their heritage titbits, such as popiah, dumplings and fried radish kiuh.
Address: 103a, Jalan Sepadu, Taman United, 58200 Kuala Lumpur
Operation Hours: 10am – 8pm, closed on Mondays