Food & Drinks
10 Most "Worth It" Buffet Places In KL & PJ (Under RM50 Per Pax) (2019 Guide)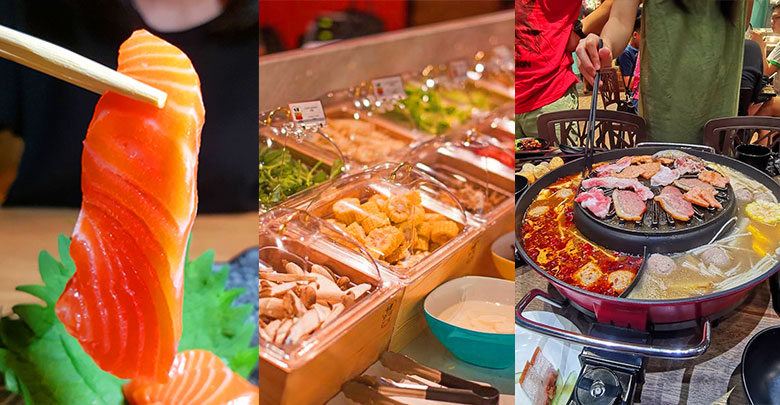 Regardless of what sorts of buffet, if you're a hardcore foodie, you'd understand the joy of looking at arrays of food, and knowing that you can eat everything displayed.
Many people have the misconception that good buffet cost a fortune. But trust us when we say there are many great ones that cost less than RM50, and you're bound to be satisfied with the taste and choices.
With that said, here are the 10 Most "Worth It" Buffet Places in KL & PJ (Under RM50 Per Pax).
1. ASAP Steamboat & Grill (Halal)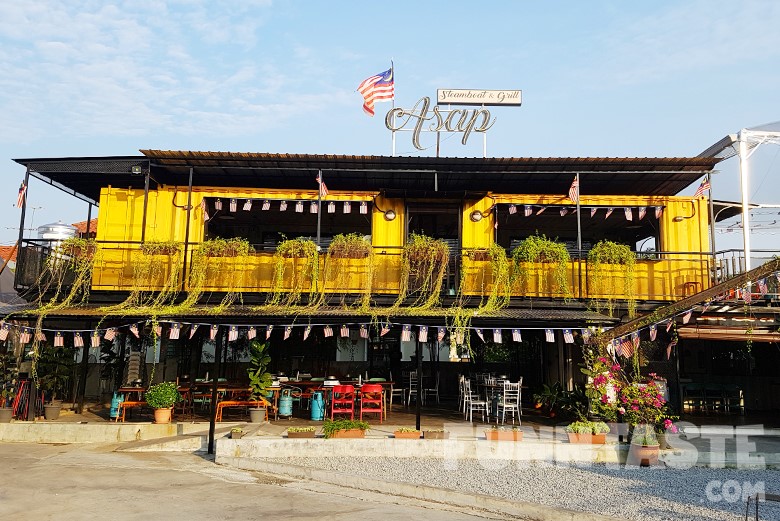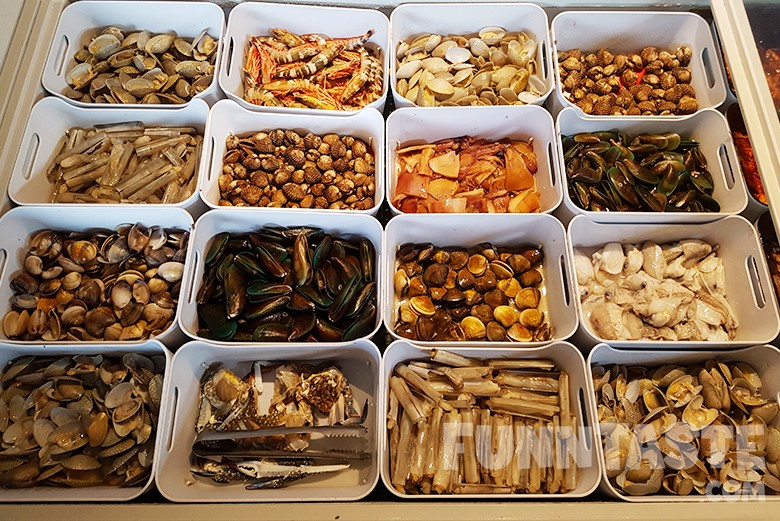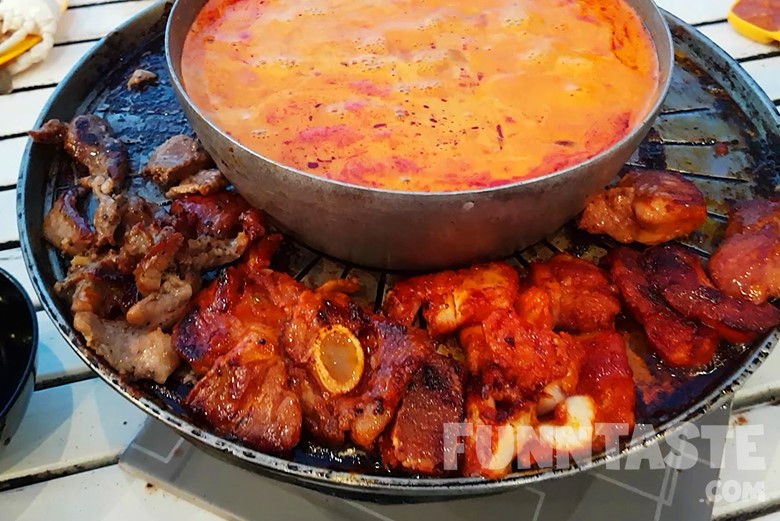 Looking for a cheap steamboat and grill buffet with nice ambiance? Look no further than ASAP Steamboat & Grill in Puchong. Priced at RM42 for adults and RM21 for kids, ASAP lets customer enjoy a wide variety of seafood from shrimp, cockles, clams, crabs, mussels, marinated lamb, chicken, beef, veggies, meatballs and frozen food. Aside from the cheap price, the ambiance is one of their main attractions here, especially for those who like to dine under the stars.
Address: 94, Jalan Tempinis, Kampung Tengah A, 47100 Puchong, Selangor
Operation Hours: Everyday, 6pm – 12am
2. Seoul BBQ Korean Buffet (Non Halal)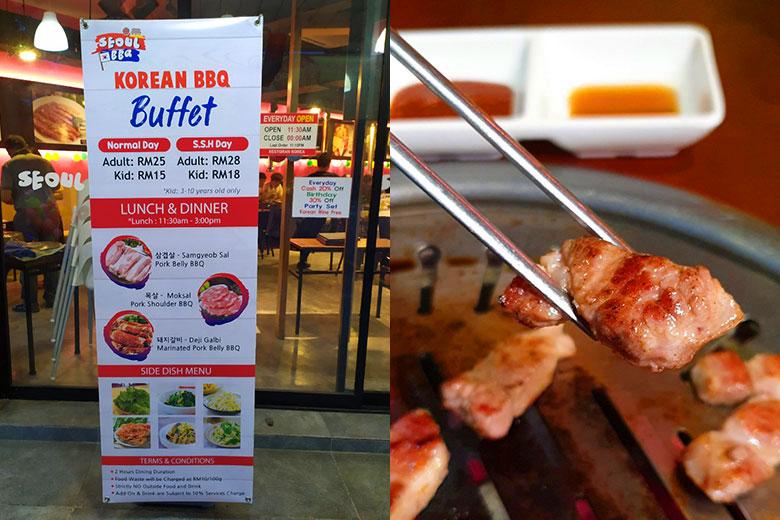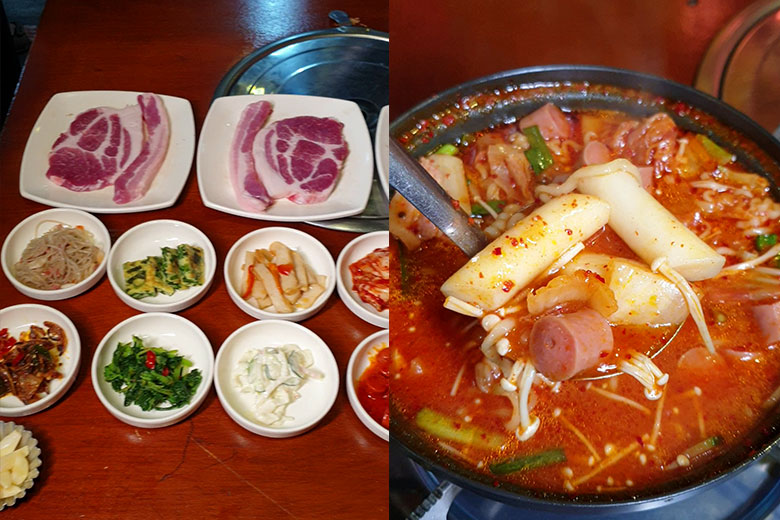 Seoul BBQ Puchong has literally no online presence, you won'd find any blog review, Google review or even their Facebook page. However this Korean BBQ spot offers refillable pork meat (3 types) and refillable banchan from only RM28 per pax. Bonus point: this place is helmed by a Korean family living in Ampang, so you know the food is going to be authentic.
Address: 72, Jalan Puteri 2/4, Bandar Puteri Puchong
Operation Hours: Everyday, 7pm – 11pm (2 Hours Dining Duration)
3. MAIU Japanese Restaurant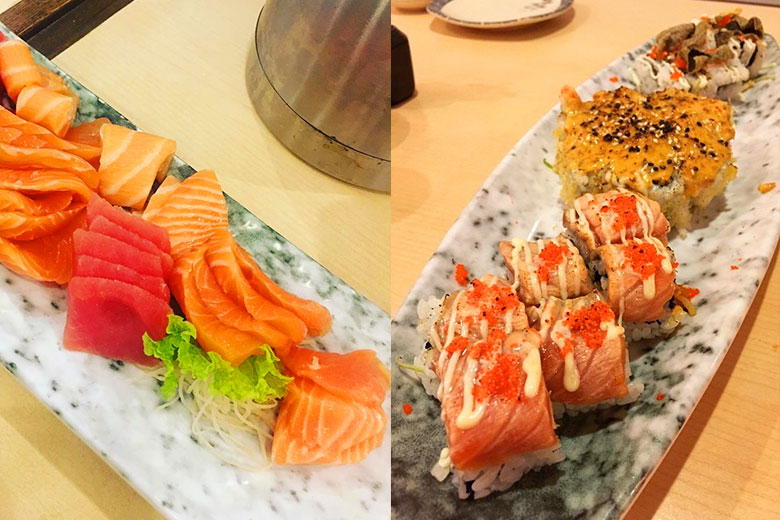 Hungry for some Japanese Buffet but don't not want to pay a premium price for it? Why not try MAIU Japanese Restaurant which is located in Sri Petaling. You can enjoy all kinds of Japanese dishes from sushi, sashimi, maki, yakimono, agemono, teppanyaki and so much more with just RM48.80. Unlike traditional buffets, every dish here is made to order. So it's just like eating in any other Japanese restaurant, except you get to order everything in the menu with a fix price.
Address: Ground Floor, 39-1, Jalan Radin Anum 2, Sri Petaling, 57000 Kuala Lumpur
Operation Hours: Everyday, 11.30am – 2.30pm, 6pm – 10.30pm
4. Summer Hot Pot (Non Halal)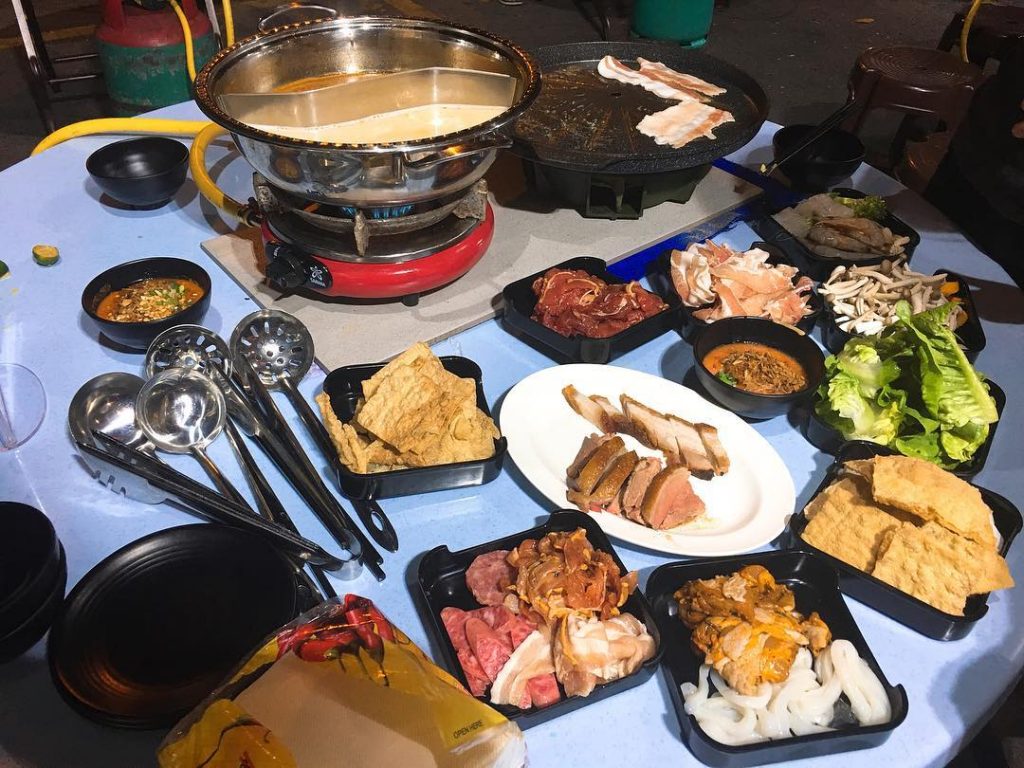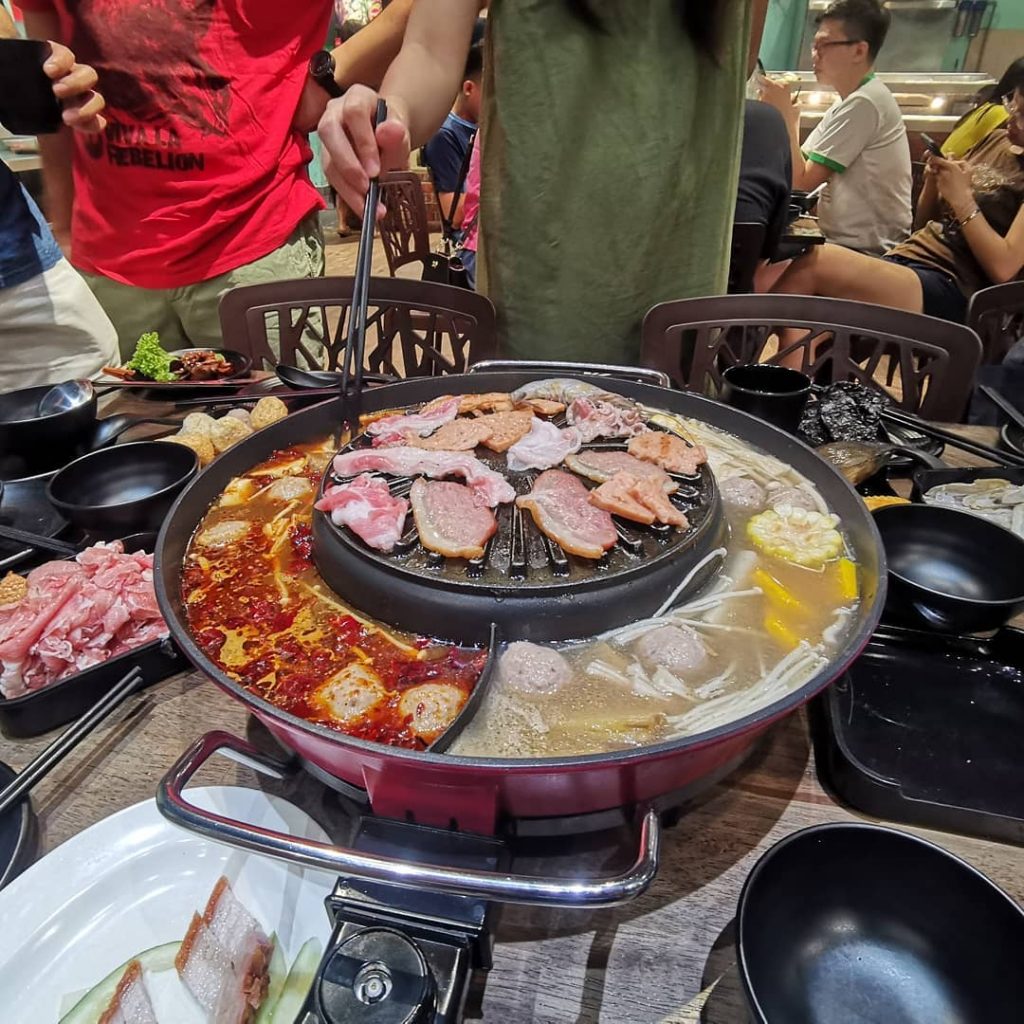 Summer Hot Pot is a newly established steamboat restaurant located just opposite Sunway Pyramid. Known for their huge buffet spread this place is super affordable, with just RM49.80 nett can you enjoy all their food including 2 of their soups of your choice. You can also go for their Beer Buffet where you enjoy their steamboat with unlimited refill of beer with just RM30 extra.
Address: 36, Jalan PJS 8/2, Bandar Sunway, 46150 Petaling Jaya, Selangor
Operation Hours: Weekdays, 11am – 3pm, 4.30pm – 12.30am, Weekends, 4.30pm – 12.30am
5. The Ganga Café (Vegetarian)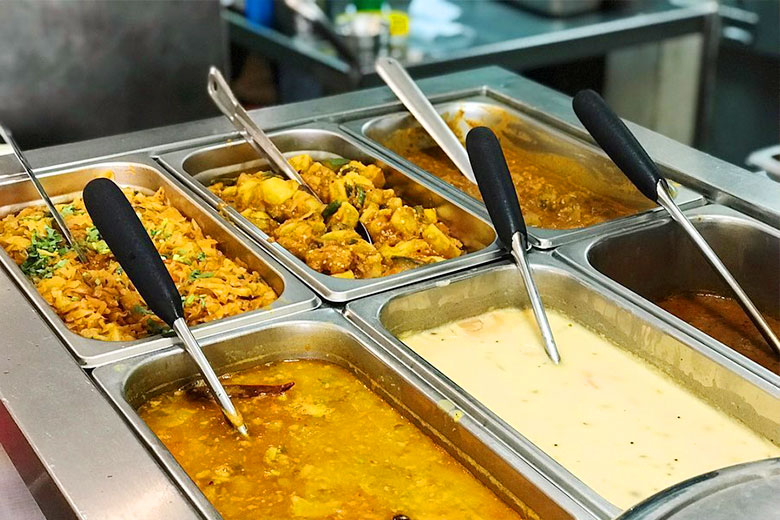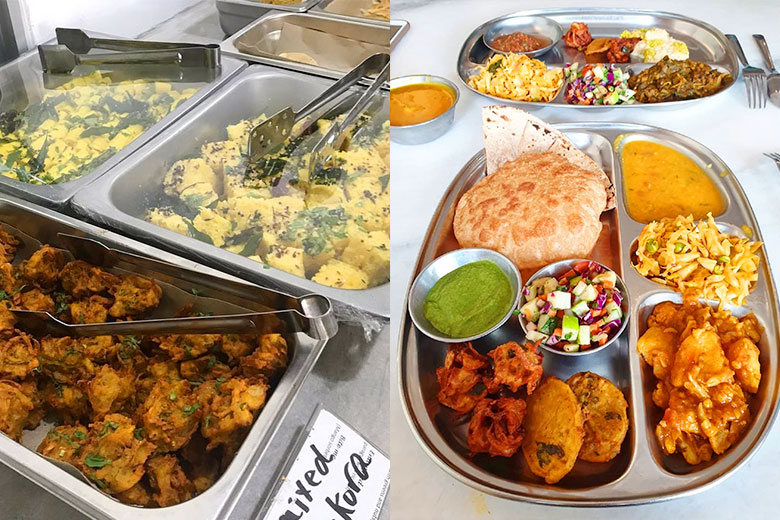 If you're looking for a casual Indian cuisine buffet, look no further than The Ganga Cafe. Their Sunday buffet lunch offers a decent range of Indian breads, 3 types of vegetables, 3 types of dhalls, and 4 Indian snacks/starters, 1 dessert, 1 salad, and 1 soup. You can also enjoy free flow masala tea and coffee served in small traditional steel cups. All in all, The Ganga Cafe comes in good for value at an affordable price tag.
Address:
(1) 17, Lorong Kurau, Bangsar, 59100 Kuala Lumpur
(2) 24, Jalan 21/19, 46300 Petaling Jaya, Malaysia
Operation Hours: Sunday 11am – 3pm (for buffet)
6. Kuro Japanese Steamboat (Non Halal)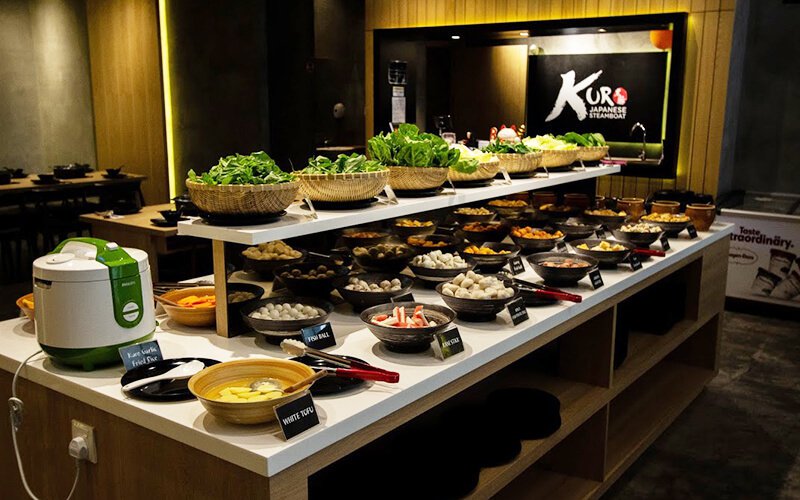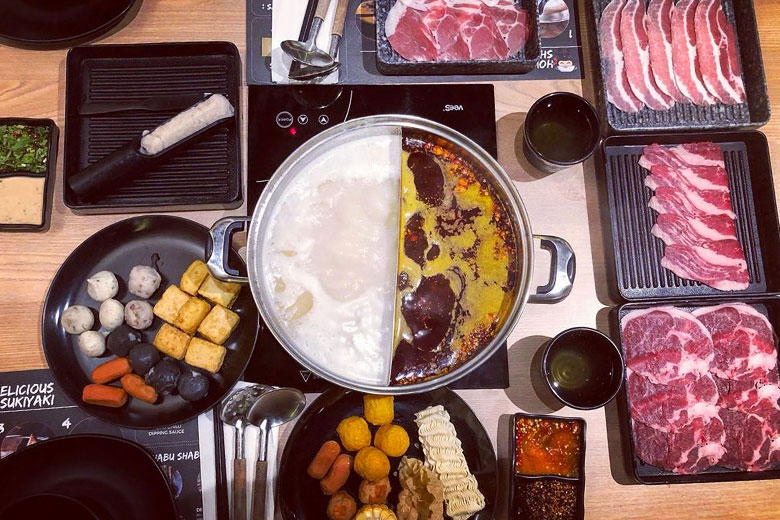 There are tons of steamboats and hotpot restaurants in Plaza Arkadia but Kuro Japanese Steamboat stands out the most. What's makes Kuro Japanese so special is their wide range of ingredients especially their Japanese Wagyu Beef, Australia Wagyu Beef, Kurobuta Pork Belly and many more. The signature here is Kuro Broth and Spicy Kuro Broth which are both homemade broths. This steamboat spot is affordably priced at RM49.90, not bad for a place that serves high quality meat. Plus for an extra RM10++ you get free-flow Haagen Dazs ice cream.
Address: F-G-03, Plaza Arkadia, No.3, Jalan Intisari Perdana, Desa Parkcity, 52200 Kuala Lumpur
Operation Hours: 11.30am – 3.30pm, 6pm – 11pm
7. Ngences Giga (Halal)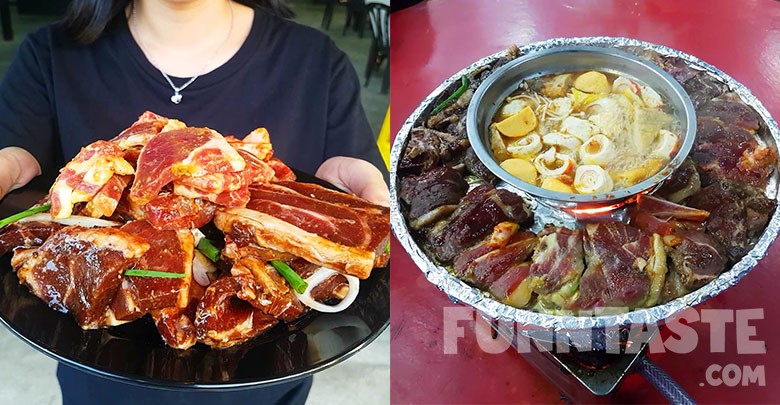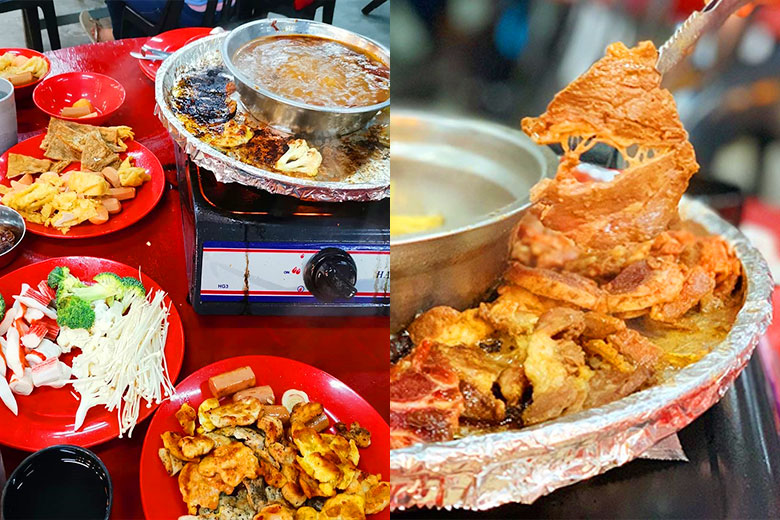 Ngences Giga is located at the edge of Kuala Lumpur where they served one of the best lamb buffet in the town. Priced at RM42 per pax, you can enjoy their signature lambs which comes in flavours – Black Pepper Lamb, Ginger Lamb, Paprika Lamb and Garlic Lamb. All of the lambs are marinated perfectly and are bursting with kambing flavours.
Address: Jalan 24/56, 21, Lebuhraya Duta – Ulu Kelang, Taman Setiawangsa, 54200 Kuala Lumpur
Operation Hours: 5pm – 12am
8. Wagyu More Malaysia (Non Halal)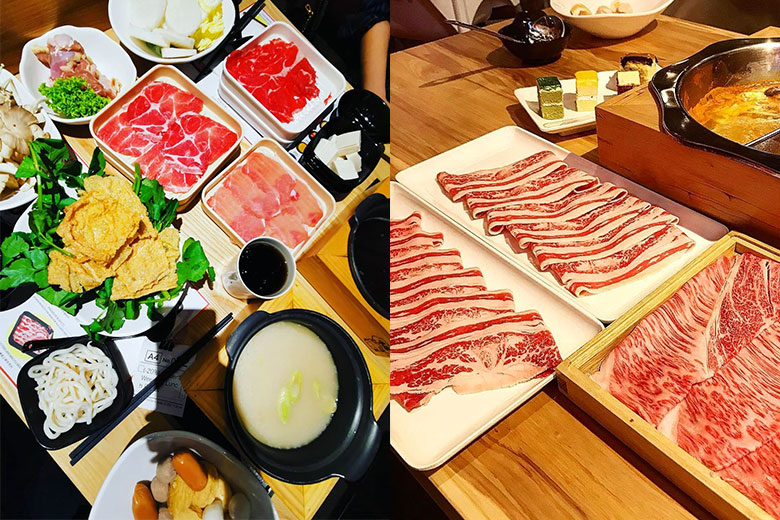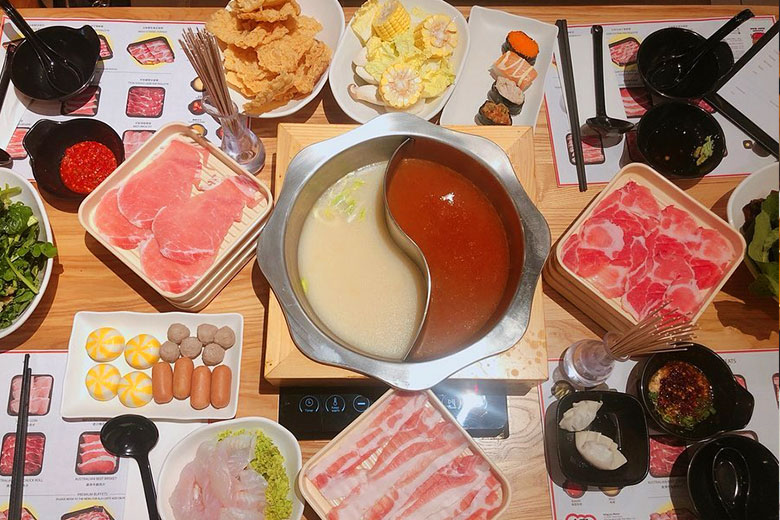 Craving for some high quality meat? Check out Wagyu More at The Gardens. This restaurant specialize in beef and pork cuts, serving free flow Australian Beef, US Pork Loin, Imported Pork Shoulder, and lots more at only RM28.80 (Weekdays time during lunch).

They also features a Wagyu More buffet large buffet spread which consist of mushrooms, seafood, sushi, soft serve, meatballs and more.
Address: T-216-B, 3rd Floor The Gardens Mall, Lingkaran Syed Putra, Mid Valley City, 59200 Kuala Lumpur
Operation Hours: 11am – 10pm
9. Kuro Teppanyaki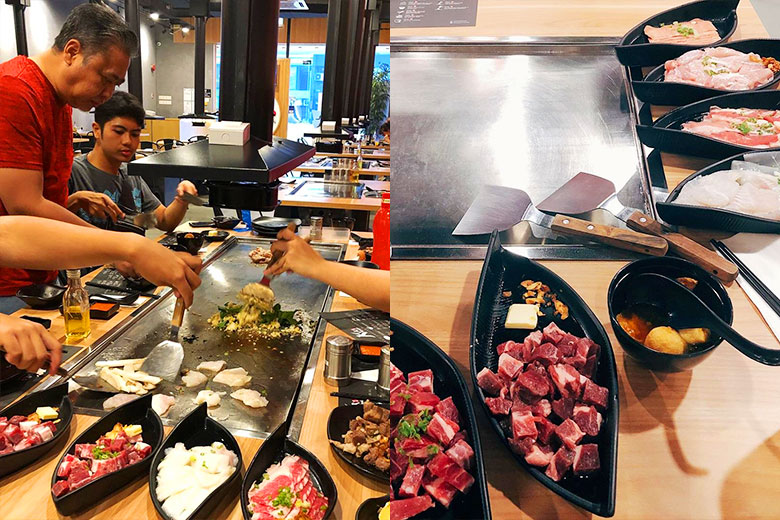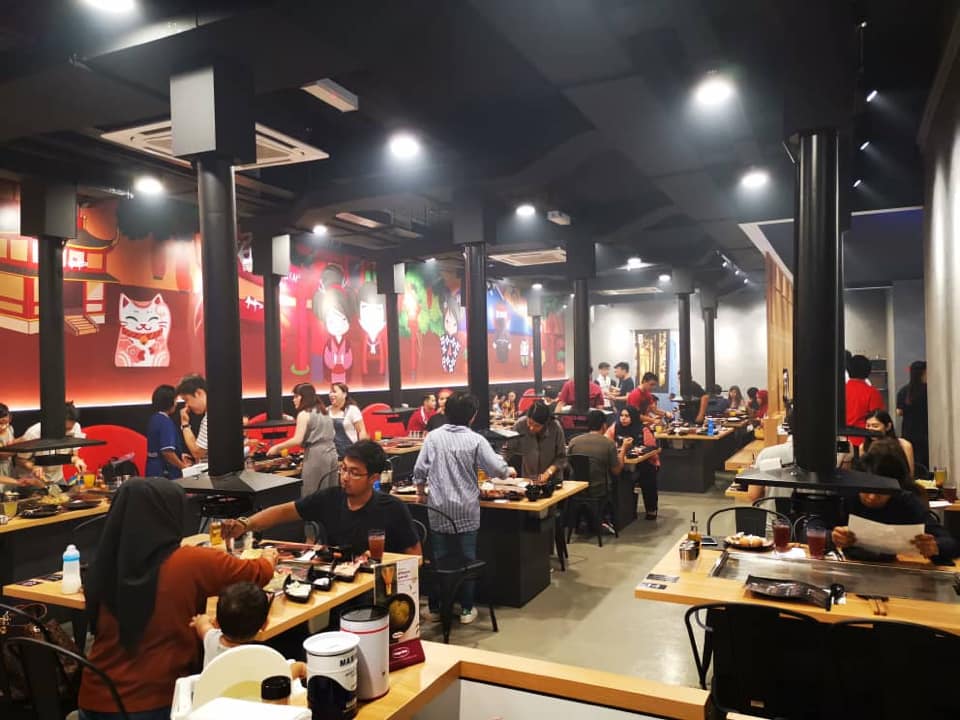 Although Kuro Teppanyaki isn't exactly below RM50, it is worthy of mentioning as the concept is super unique and only cost RM2.90 more. Be a teppanyaki chef and cook yourself a feast of teppanyaki meats at Kuro Teppanyaki, which they serve unlimited servings of meats such as chicken thigh, chicken streaky, cuttlefish, dory fish, Australian premium cube steak, Australian premium beef karubi slices and Australian lamb cube! The ingredients are well-known to be fresh so you can indulge it without any hesitation. Their buffet is priced at RM52.90 and customers can add RM12 for unlimited servings of ice cream.
Address: 9A, Nadayu 28 Dagang, Jalan PJS 11/7, Bandar Sunway
47500 Subang Jaya
Operation Hours: 11.30am – 3.30pm, 6pm – 11pm
10. Chef Rasa Sayang @ Crystal Crown Hotel Petaling Jaya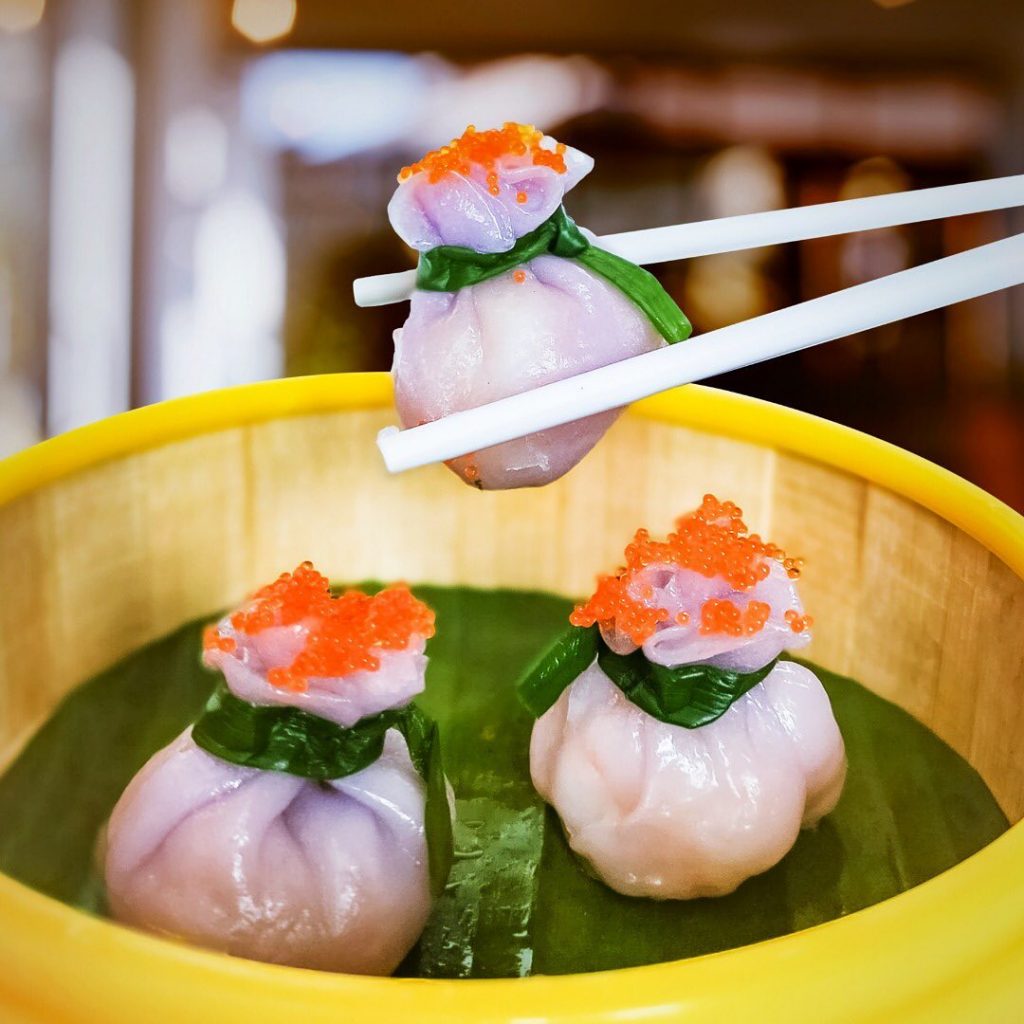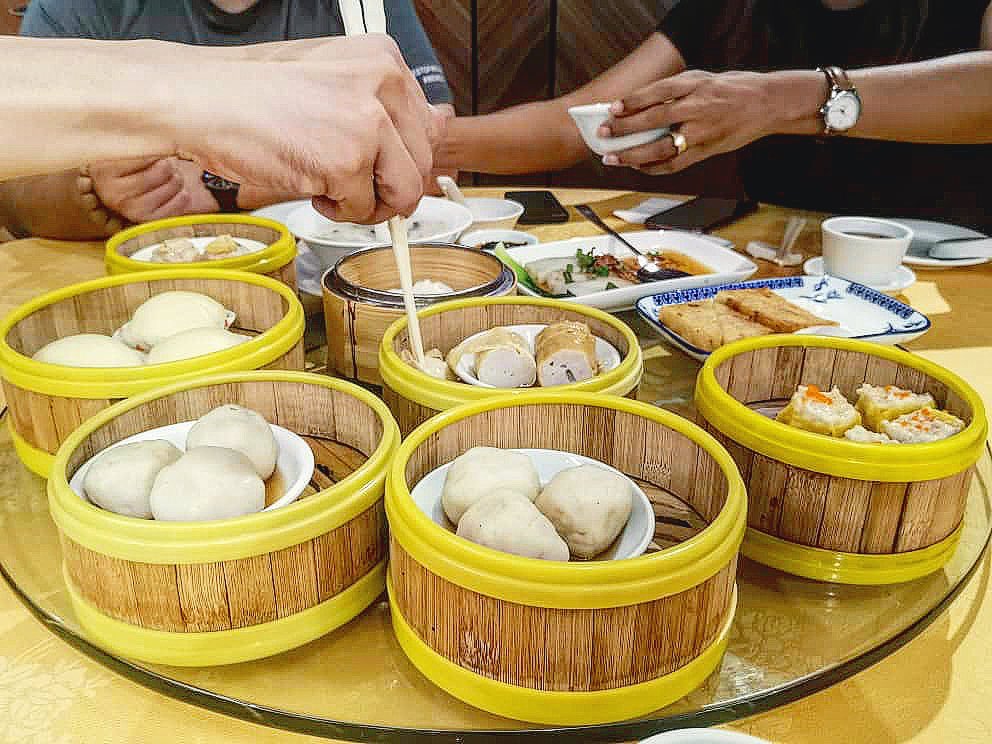 Sick of Japanese buffet and steamboat? Craving for juicy dumplings, soft steamed buns, and savory fried delights? Come try Chef Rasa Sayang Dim Sum Buffet! With just RM48++ for adults, you can have your favourite Dim Sum as much as you want. They have all the authentic chinese dimsum such as Steamed Prawn Dumplings, XiaoLongBao, Siew Mai and so much more! And it is absolutely pork free so everyone can enjoy their wonderful and delicious dimsum!
Address: Crystal Crown Hotel Petaling Jaya, 12, Lorong Utara A, Pjs 52, 46200 Petaling Jaya
Operation Hours: Everyday, 12pm – 3pm, 6pm – 10.30pm