Things To Do
Top 10 Instagram-Worthy Murals & Street Art in KL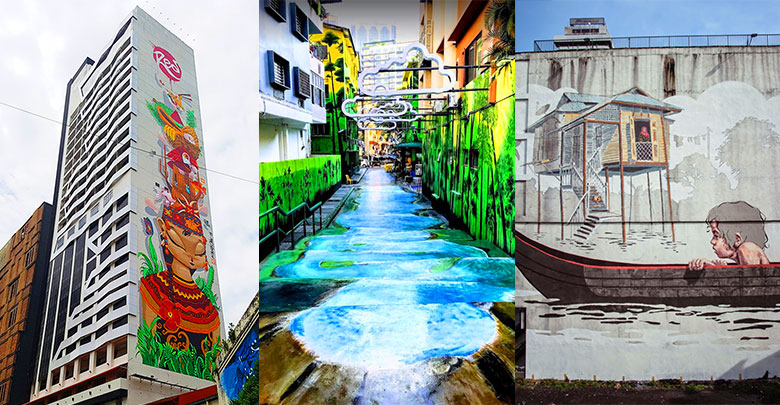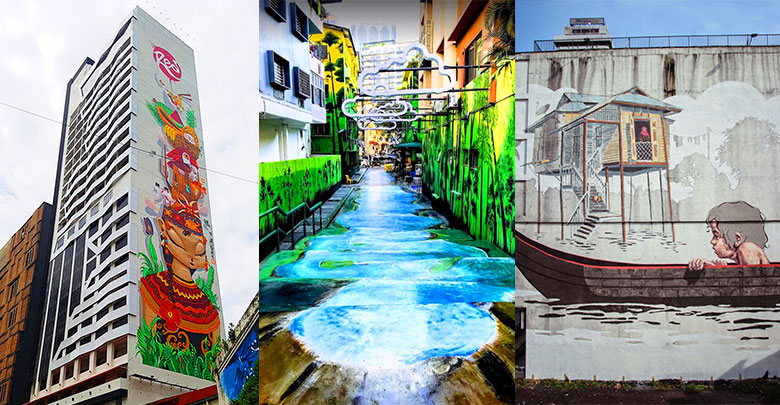 The local street art revolution has been evolving which gives us Instagram users more cool backgrounds to post our #OOTD (outfit of the day) photos. These graffiti masterpieces are created by talented local artists and foreigners. If you have realised, the street art may give some people the false impression of vandalism when it is merely a gesture to make intricate life-sized paintings – an iconic piece.
That said, here are 10 places to help up your Instagram game.
1. Jalan Sultan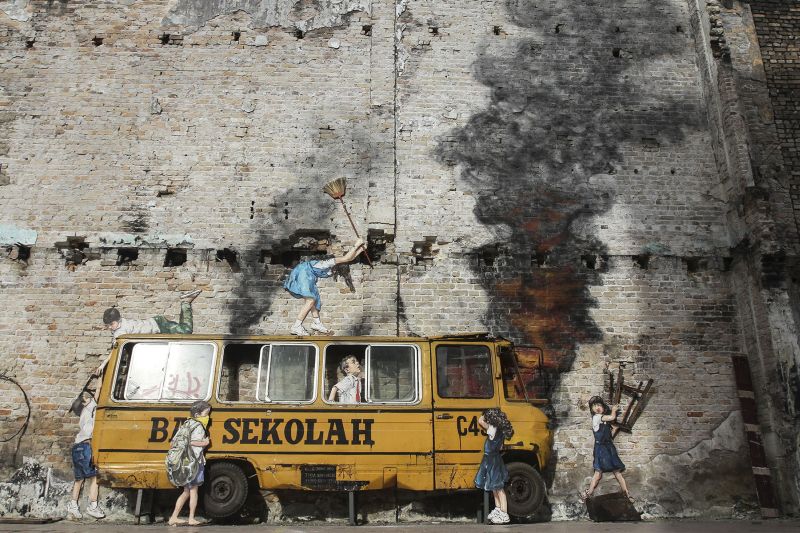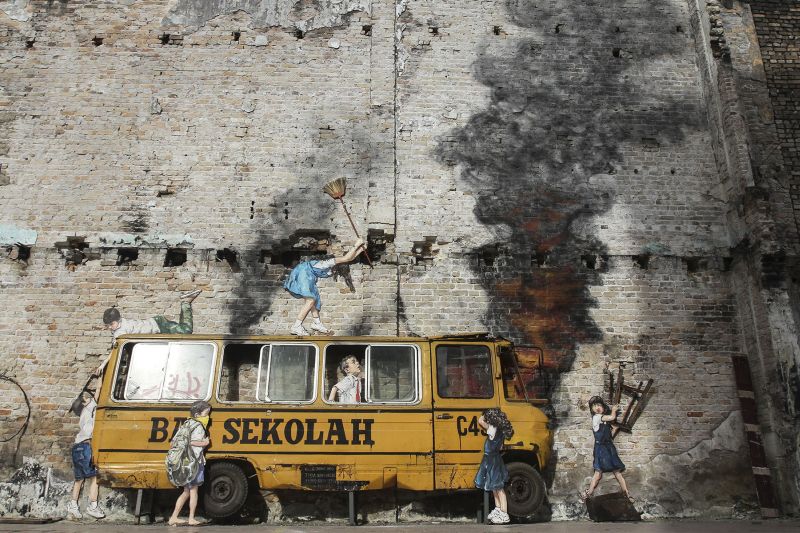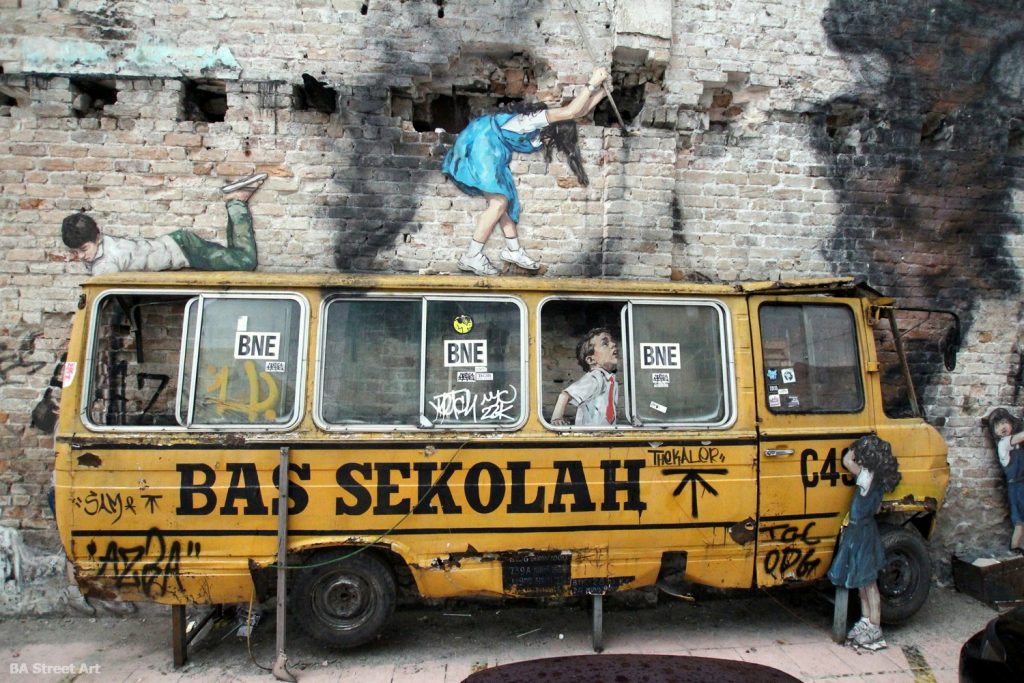 If you have walked pass Jalan Sultan, surely you might have come across Ernest Zacharevic's artwork – Bas Sekolah. This is the same artist behind some of Penang's iconic murals like The Little Children on a Bicycle, Boy on a Bike and The Trishaw. He is known to include a human touch and with this piece, it is all about the young kids playing on a school bus in their uniforms .Catch the bus mural at 12-14 Jalan Sultan, Kuala Lumpur.
2. Jalan Alor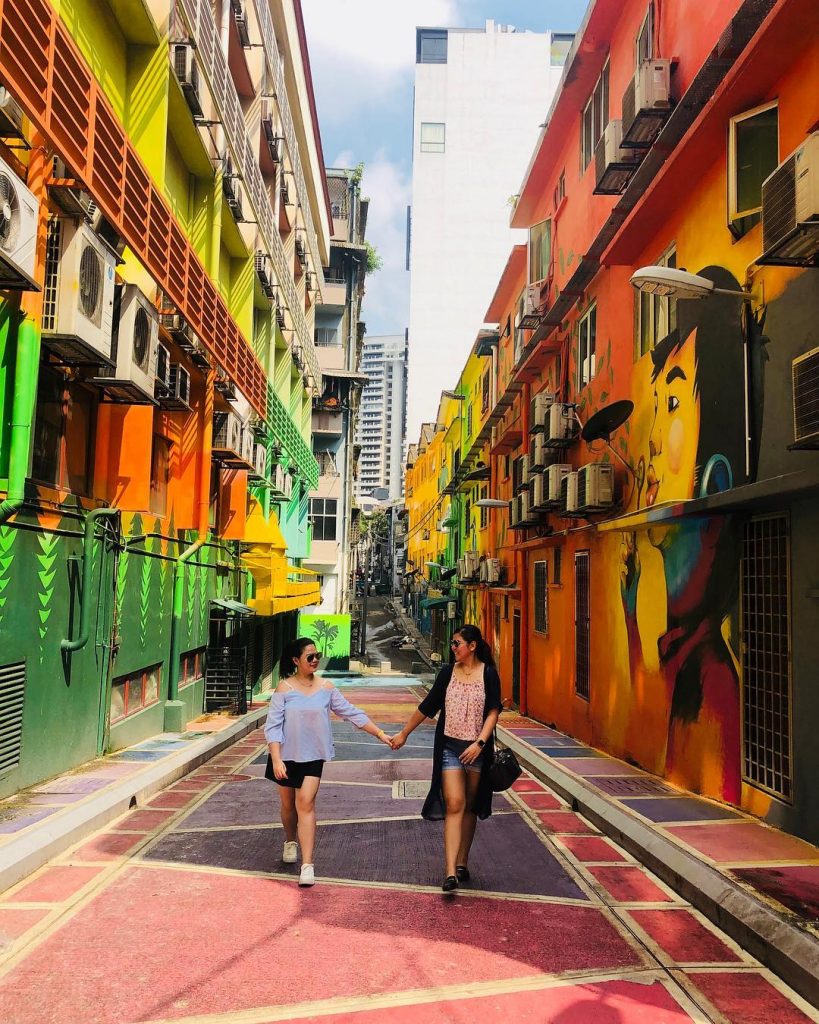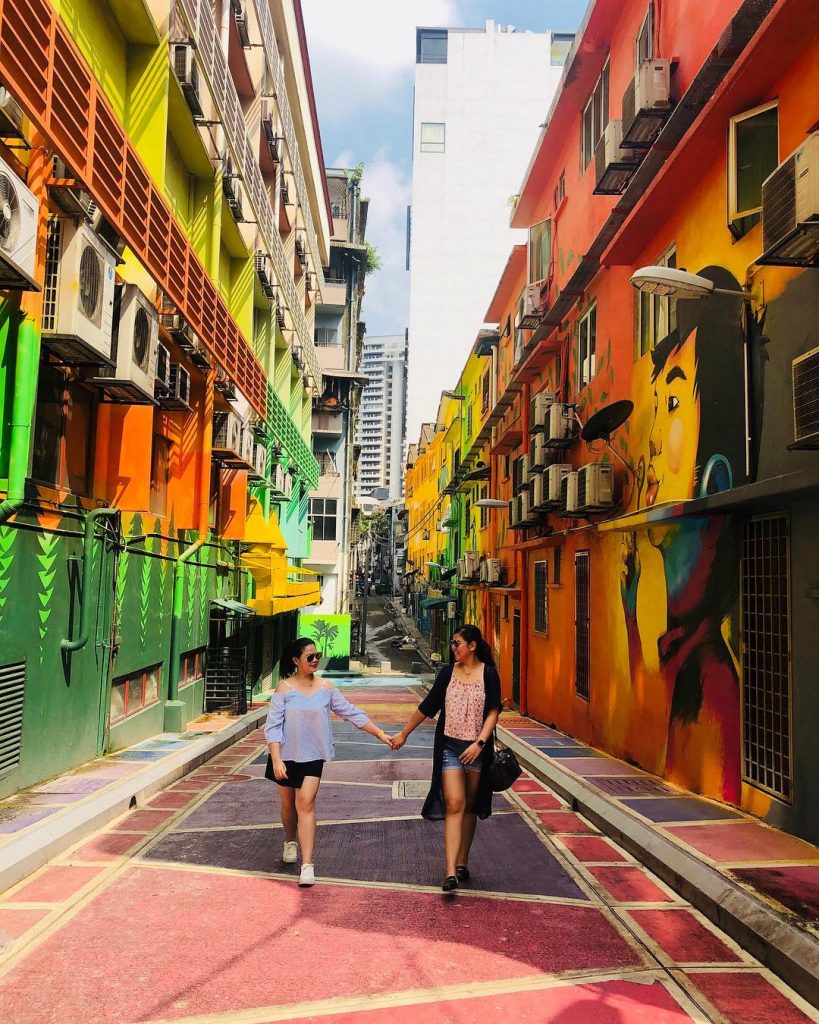 There so many things we tend to miss out with our busy schedule such as family time, self pampering session or just socialising during the weekends with some good ol' mates. This mural of the little boy blowing bubbles in Jalan Alor reminds us to live in the moment and enjoy life as much as possible with no regrets. With rainbow hues used in this piece, it brings a sense of significance to life and how life is such a beautiful phenomenon.
3. Changkat, Bukit Bintang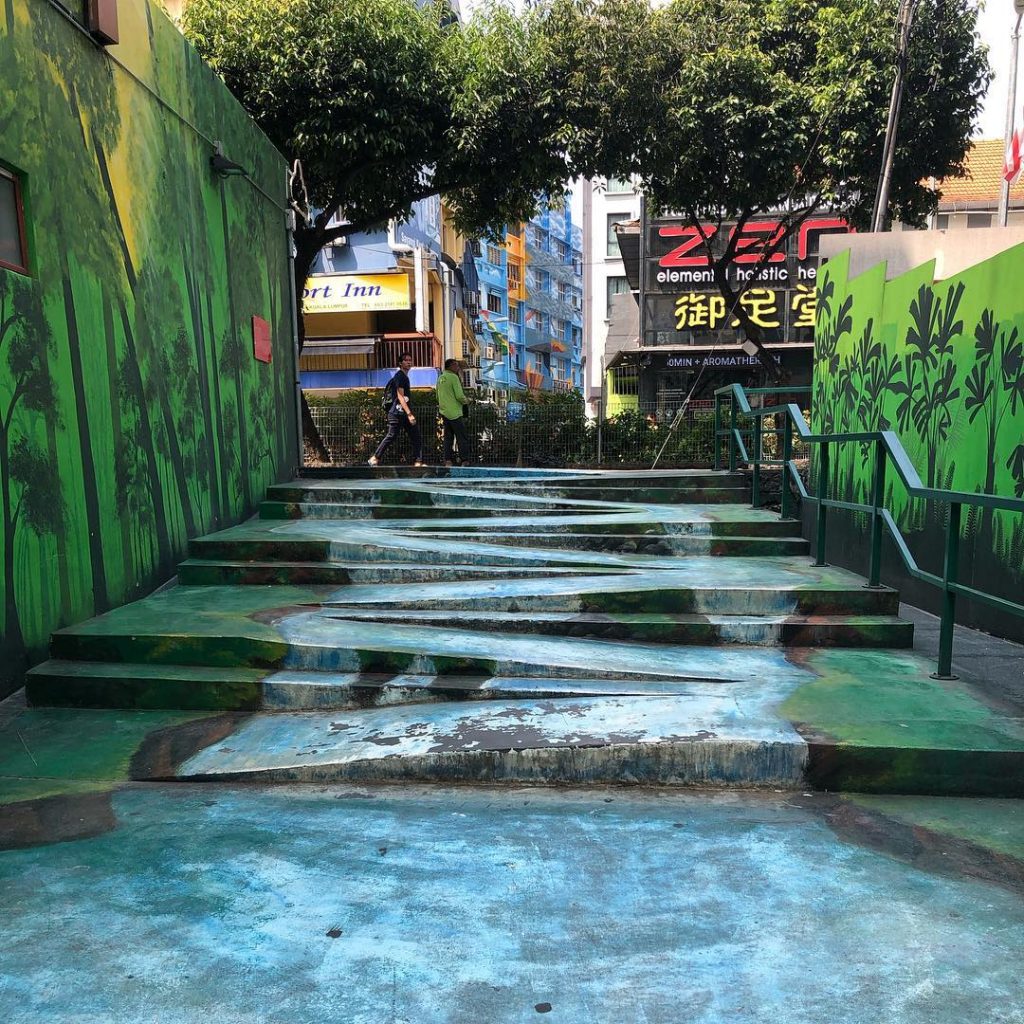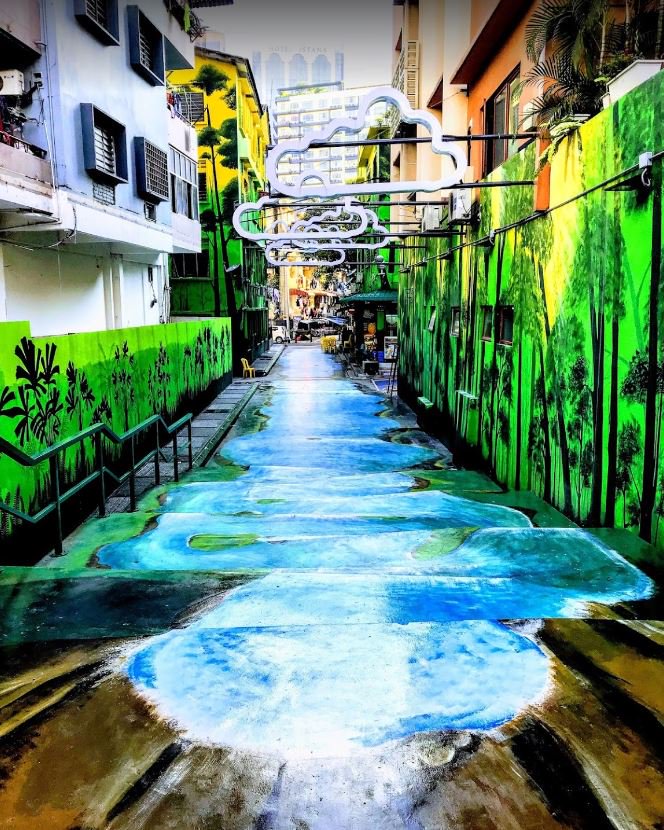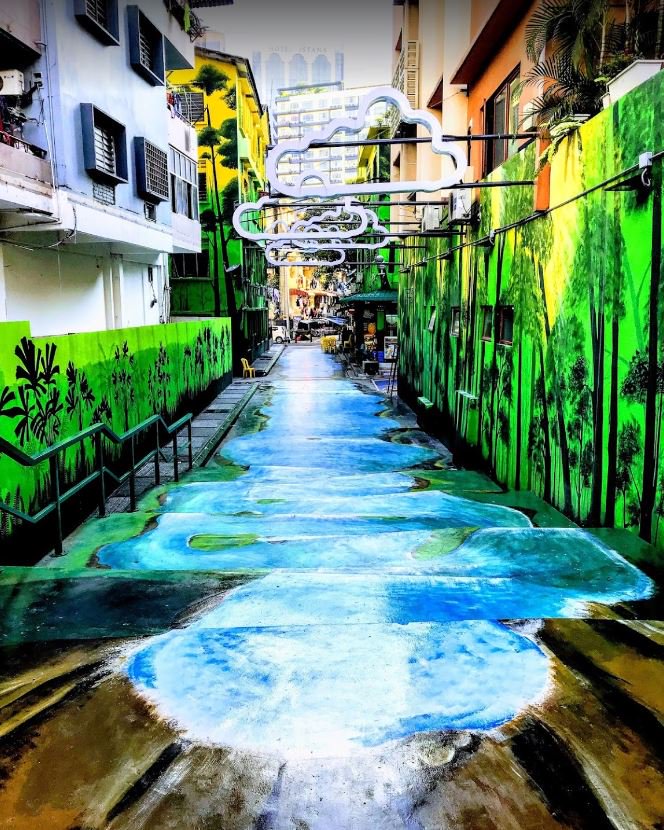 Not a dodgy lane anymore, you will come across that the lane has undergone a major transformation with a huge waterfall mural painted all over. Following in the footsteps of the iconic Spanish Steps, the side lanes has been painted with a 3D effect of a stream and waterfall. This would make people feel like they are crossing a stream instead.
4. Jalan Gereja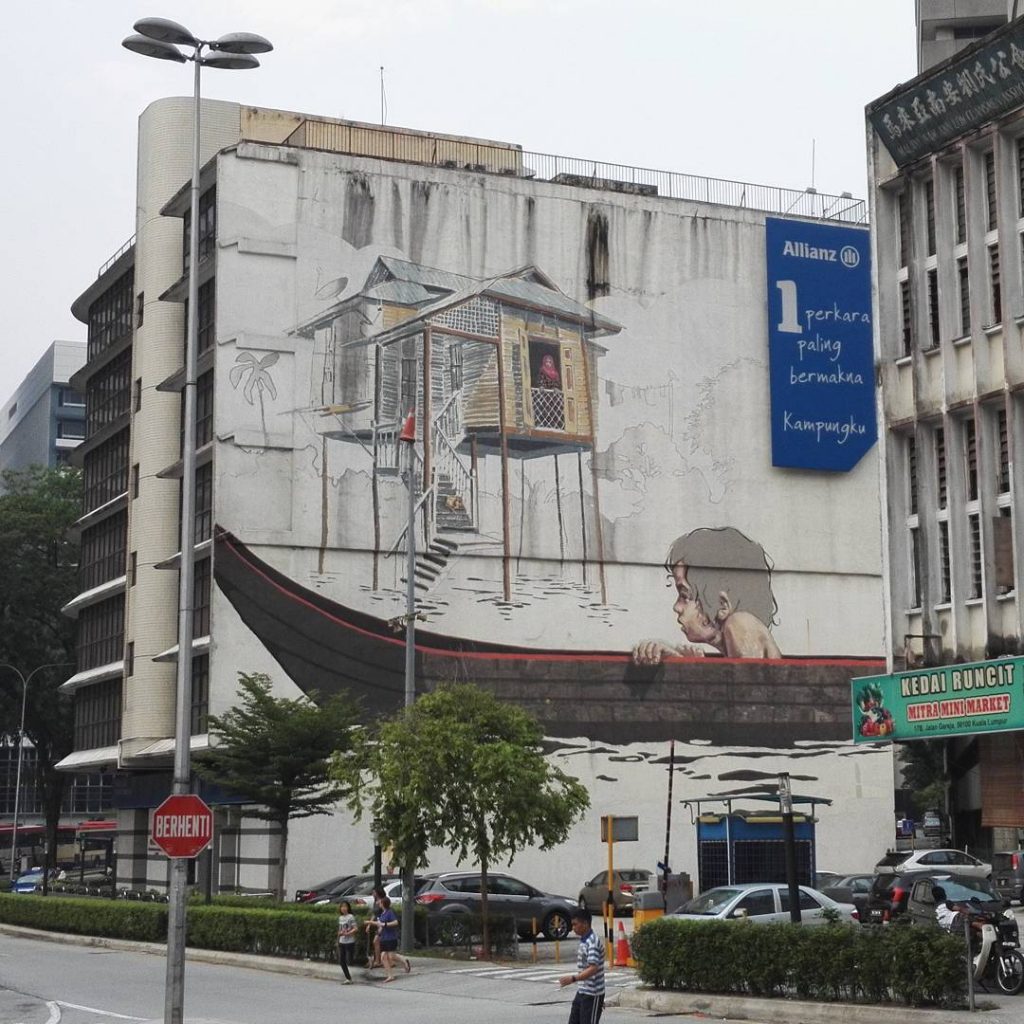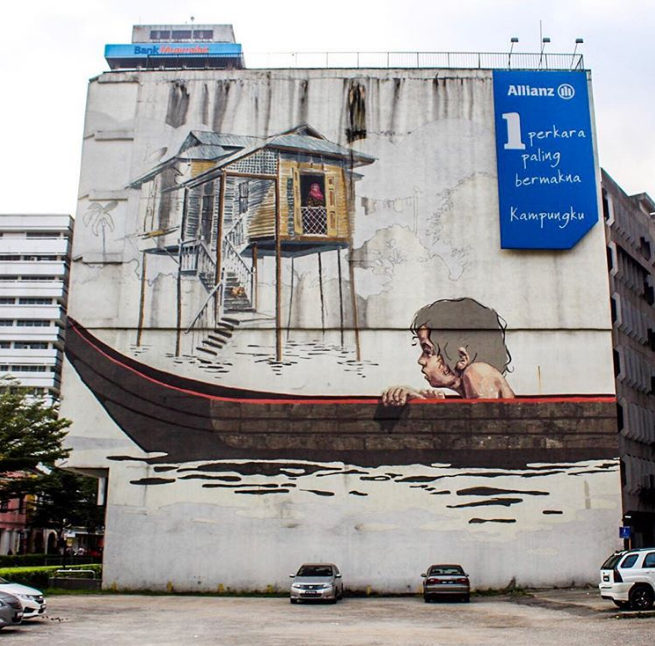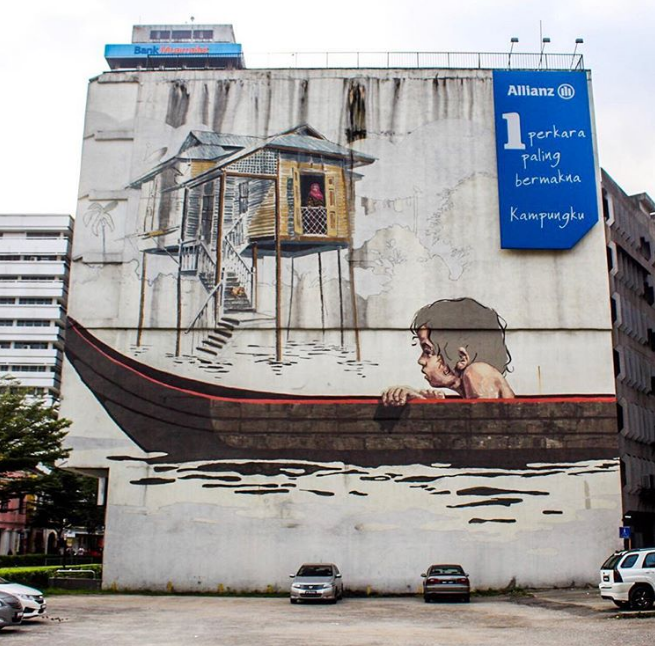 Another masterpiece created by the legend himself, Ernest Zacharevic. The story behind The Sampan Boy was to actually create awareness to the public about the newly insurance plan launched by Allianz General Insurance Company, then. This life-sized painting can be found at the side of Wisma Allianz on Jalan Gereja depicting a sampan floating by a house on stilts with a young boy in it.

5. Laman Seni, Shah Alam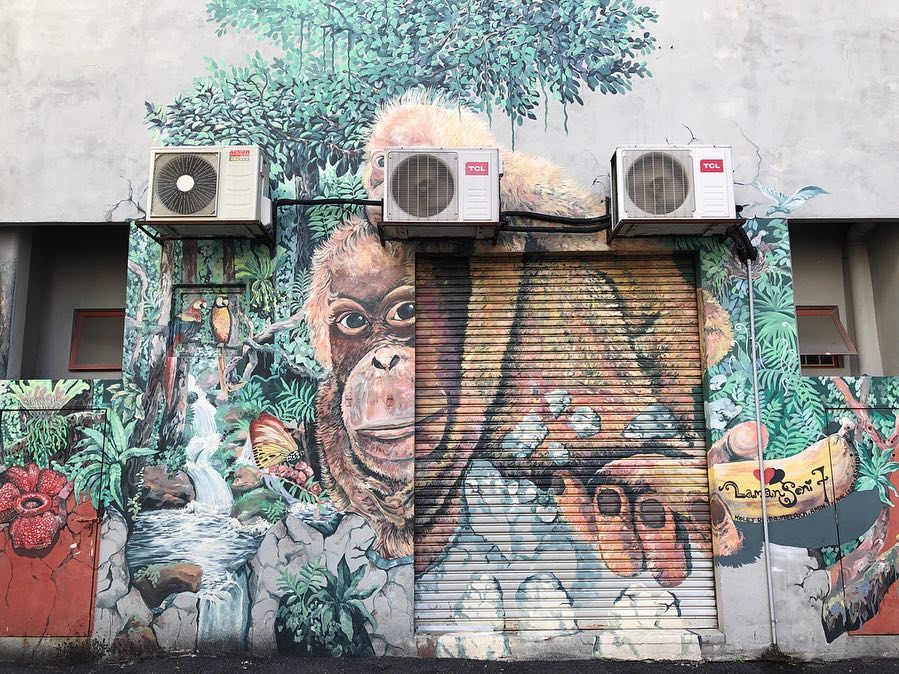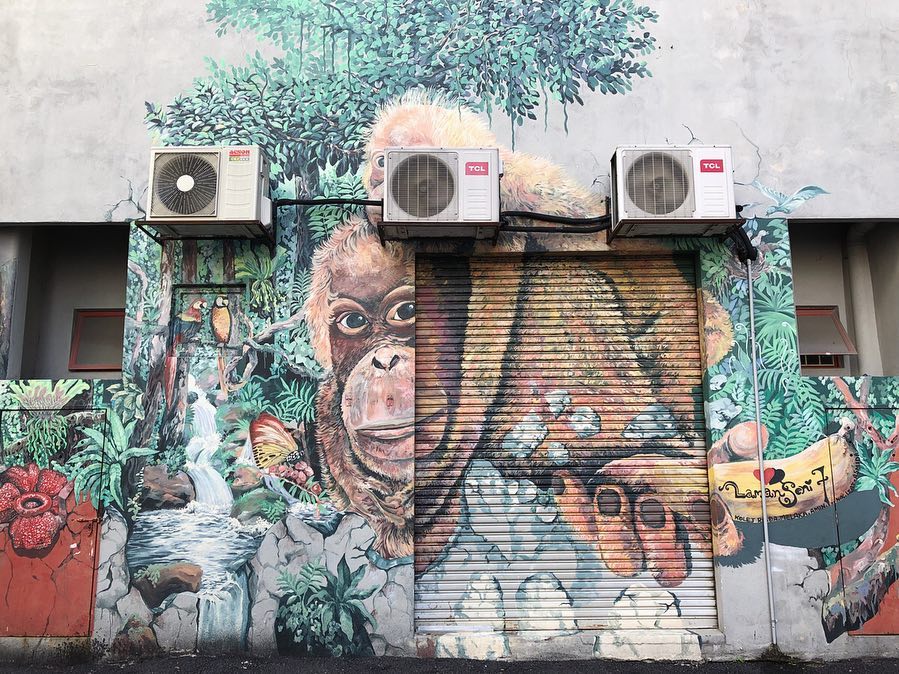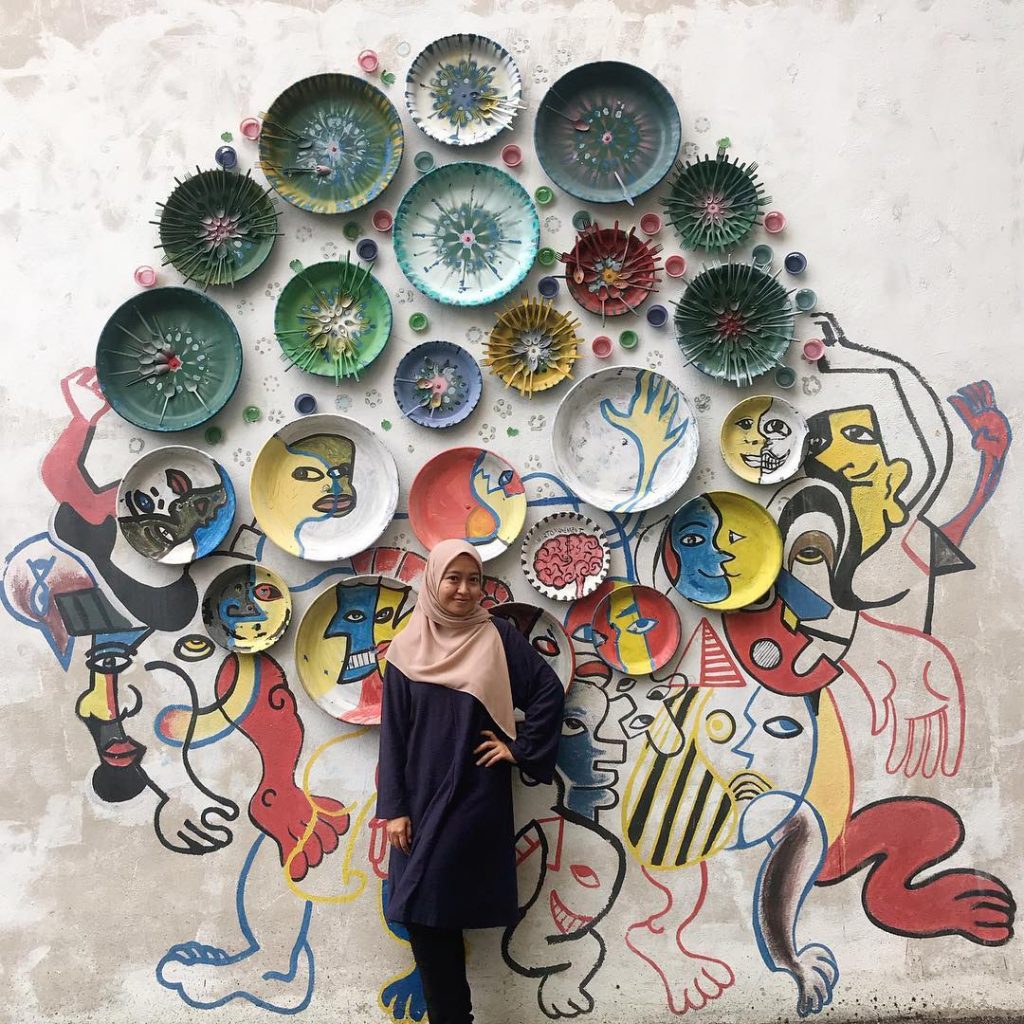 No idea where to get more epic backgrounds for your IG feed, well then – you can head down to Laman Seni at Shah Alam and get hyped up with all the impressive street art created by a group of talented young artists. Their initial plan for the future is to turn back alleys into public art galleries for many to see. Here at Laman Seni, you can find 3D paintings, 3D installations and plenty of paintings in sight.
6. Pasar Seni River Bank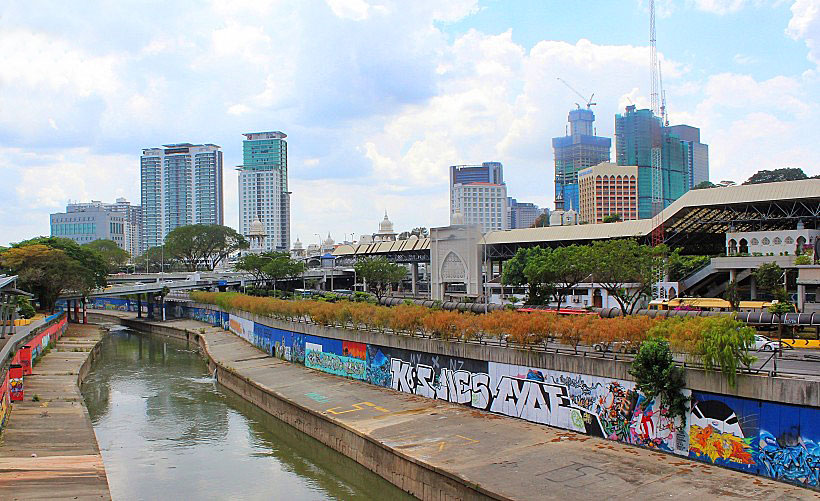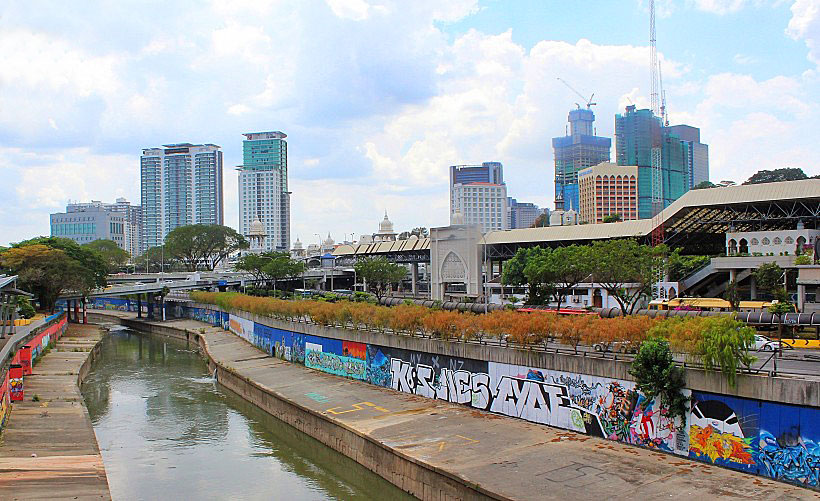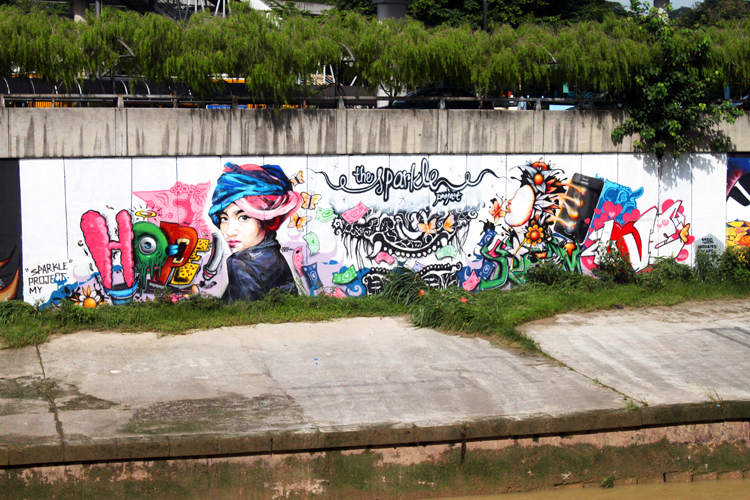 If you have ever rode on the LRT on the way to Pasar Seni, you most probably must have seen the long stretch of street arts along the river bank, located near the Central Market. You can say some were done by amateurs however the gratifying ones are painted by the talented Katun and Kenji Chai.

7. SS2 Petaling Jaya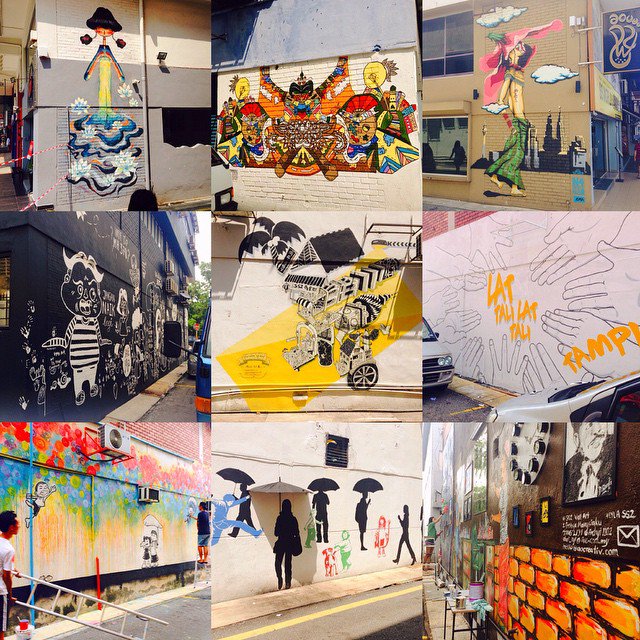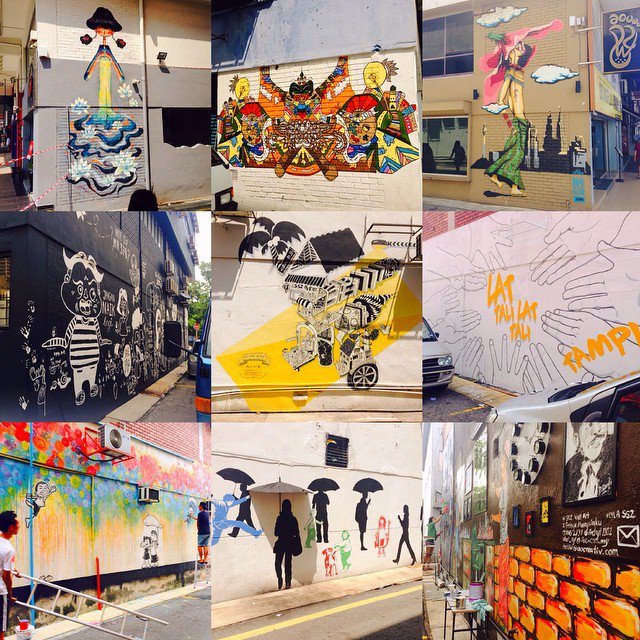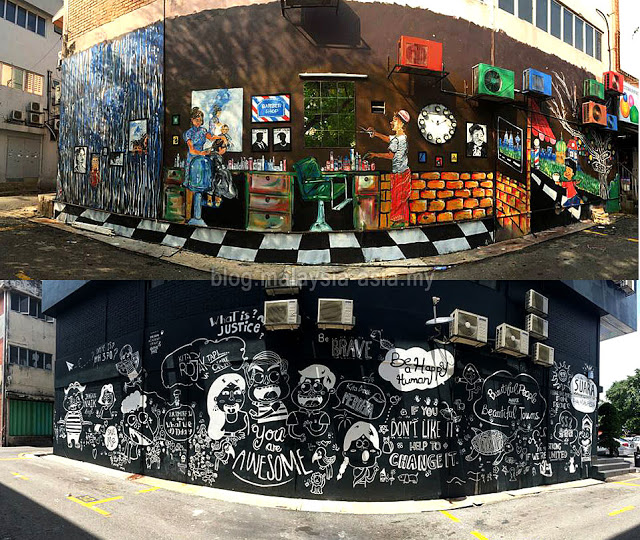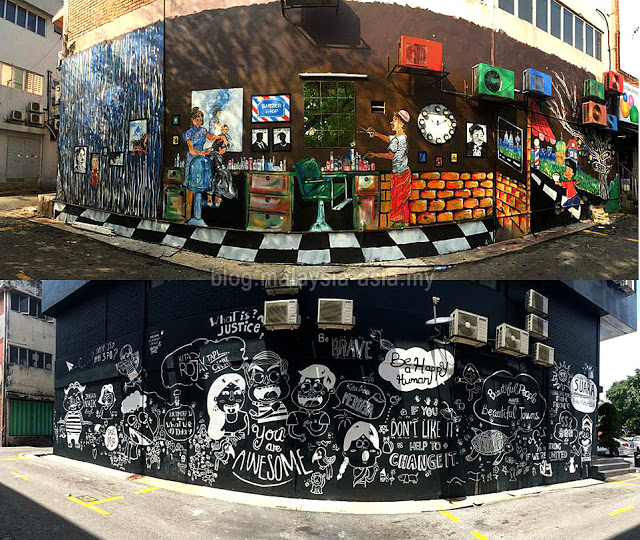 The murals found at alleys of SS2 was actually a Wall Art Competition where the theme was called 'Bestnya Malaysiaku'. A total of 22 walls were selected for the artist. It being the last place you'd think of seeing a street art, this goes to show that creativity doesn't have to linger in the same old box all the time.
8. Jalan Imbi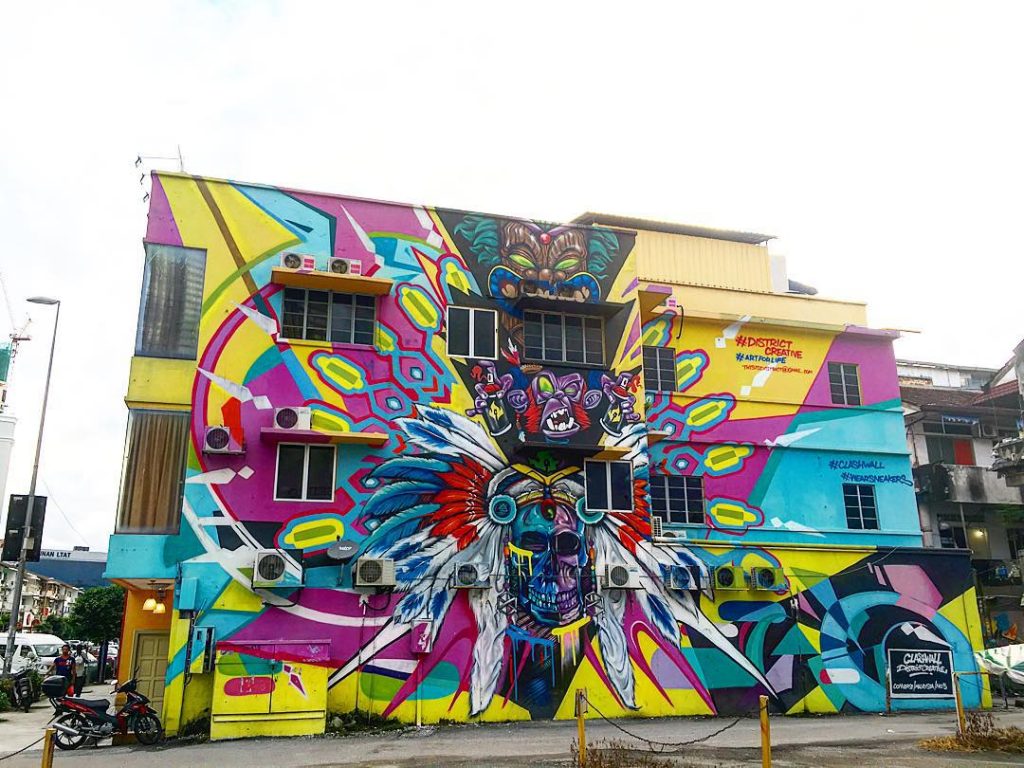 If you suddenly see a splash of bright colours on the wall at Jalan Imbi, don't be alarmed. This life-size painting takes up 3 story of the building comprising of a skull wearing a Red Indian head gear, crazy monkeys on the loose holding spray paint cans and sinister loojing clown looking over you from the highest story. How creepy it may be, it is definitely a street art you wouldn't want to miss.
9. Jalan Telawi, Bangsar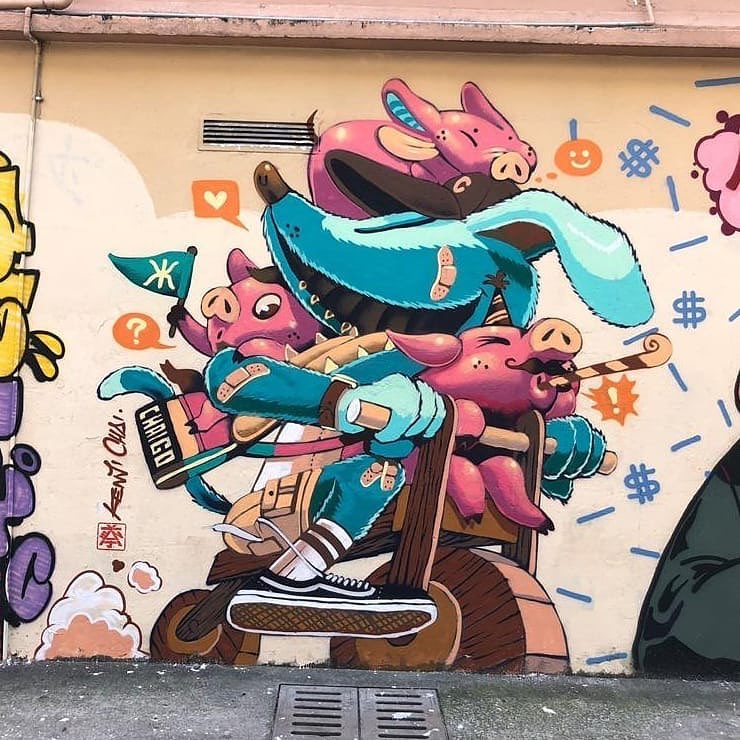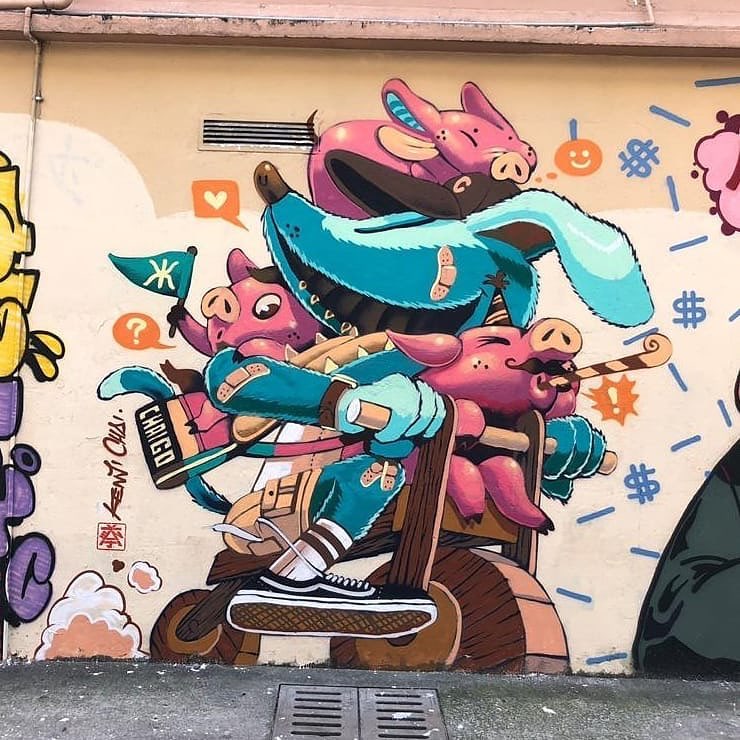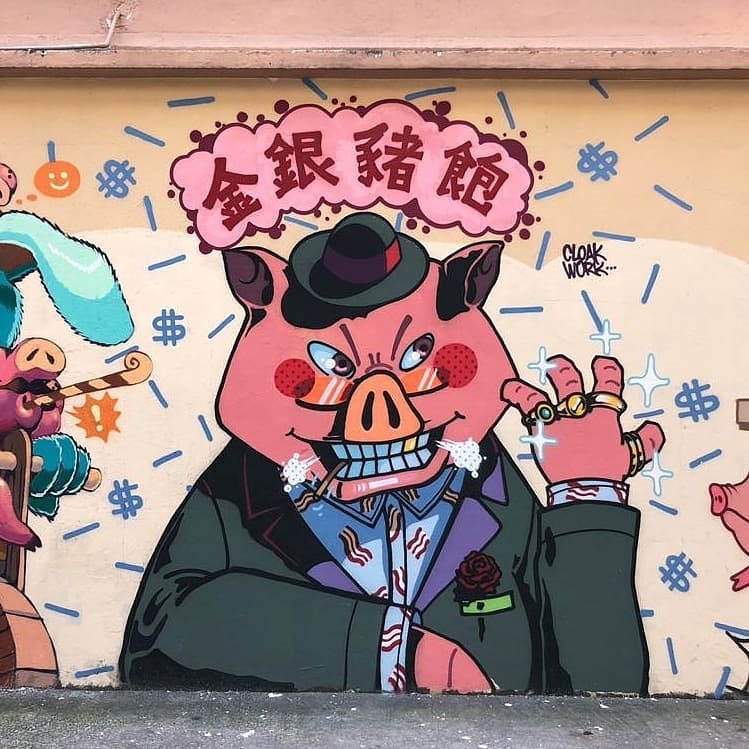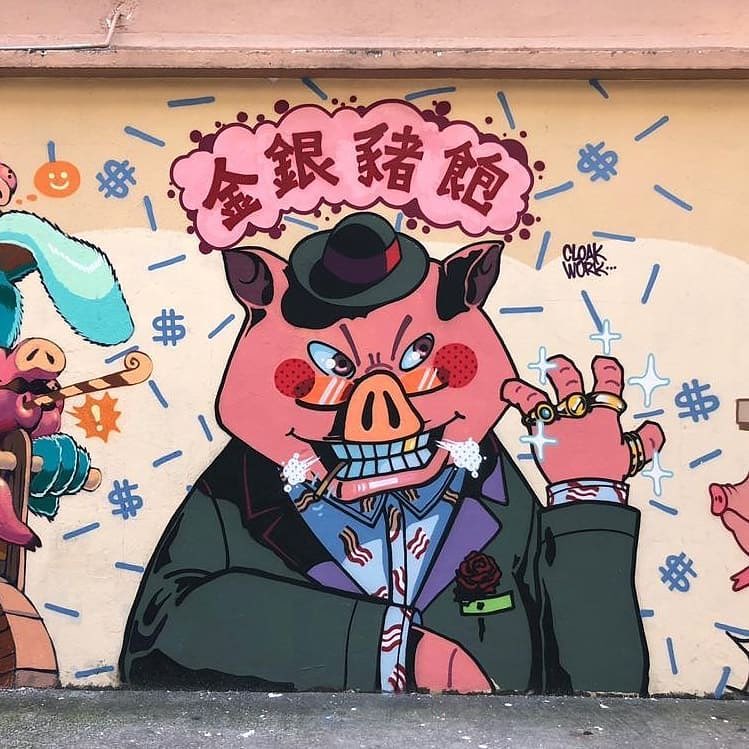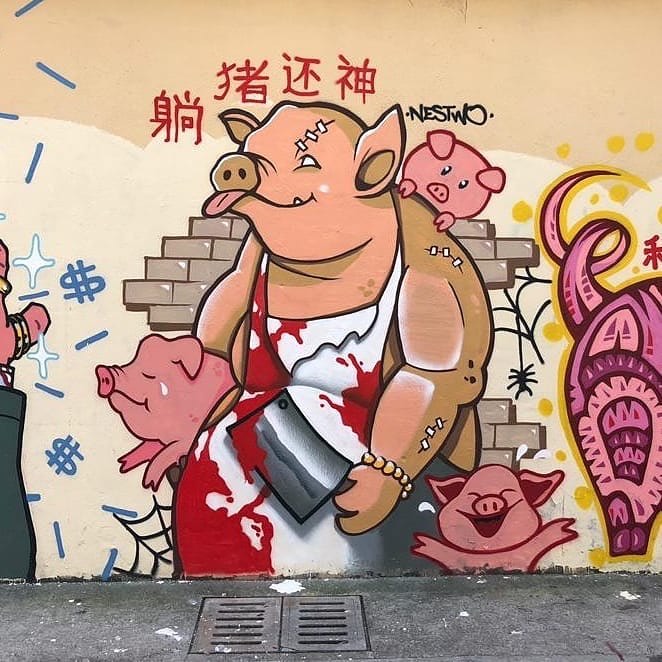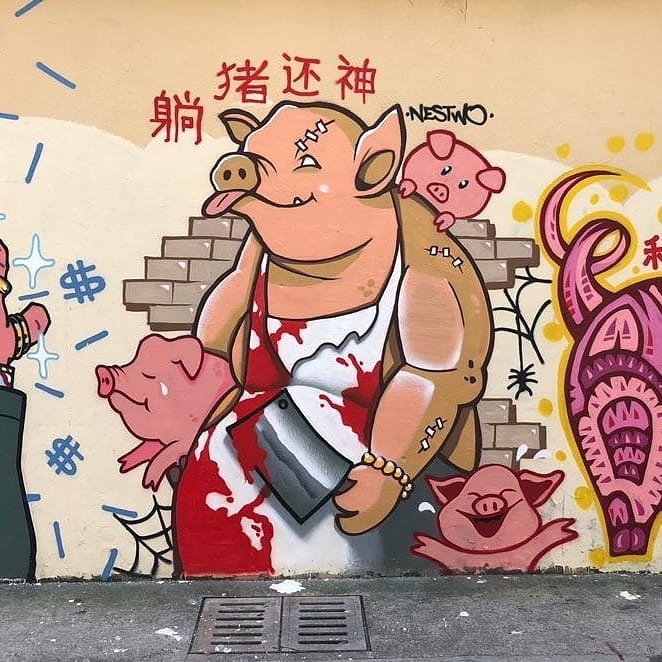 This time around, Bangsar is not only known to hip bars and classy restaurants but you can now find amazing cool backdrops, as well. Graffiti artist Kenji Chai has created a fresh colourful looking wall street art in the spirit of the Chinese New Year. Collaborated with a few other artists, they created various pig murals around Bangsar that is absolutely interesting.
10. Mural Jalan Kenari, Puchong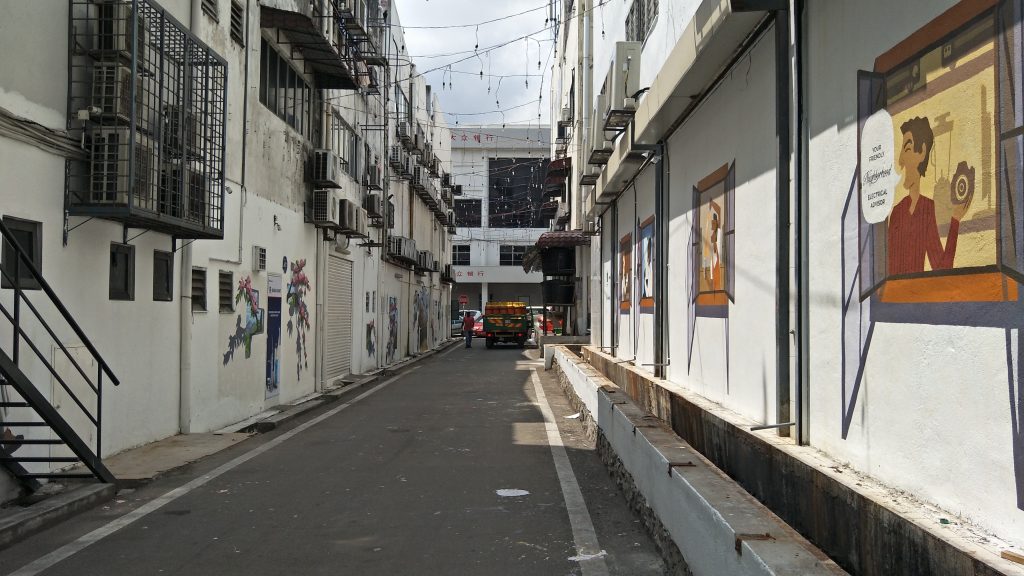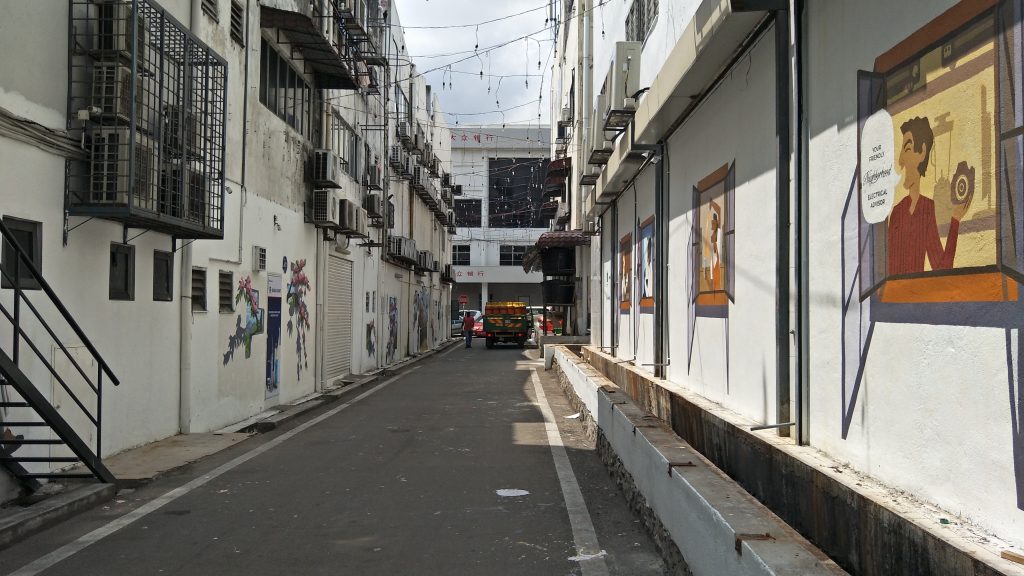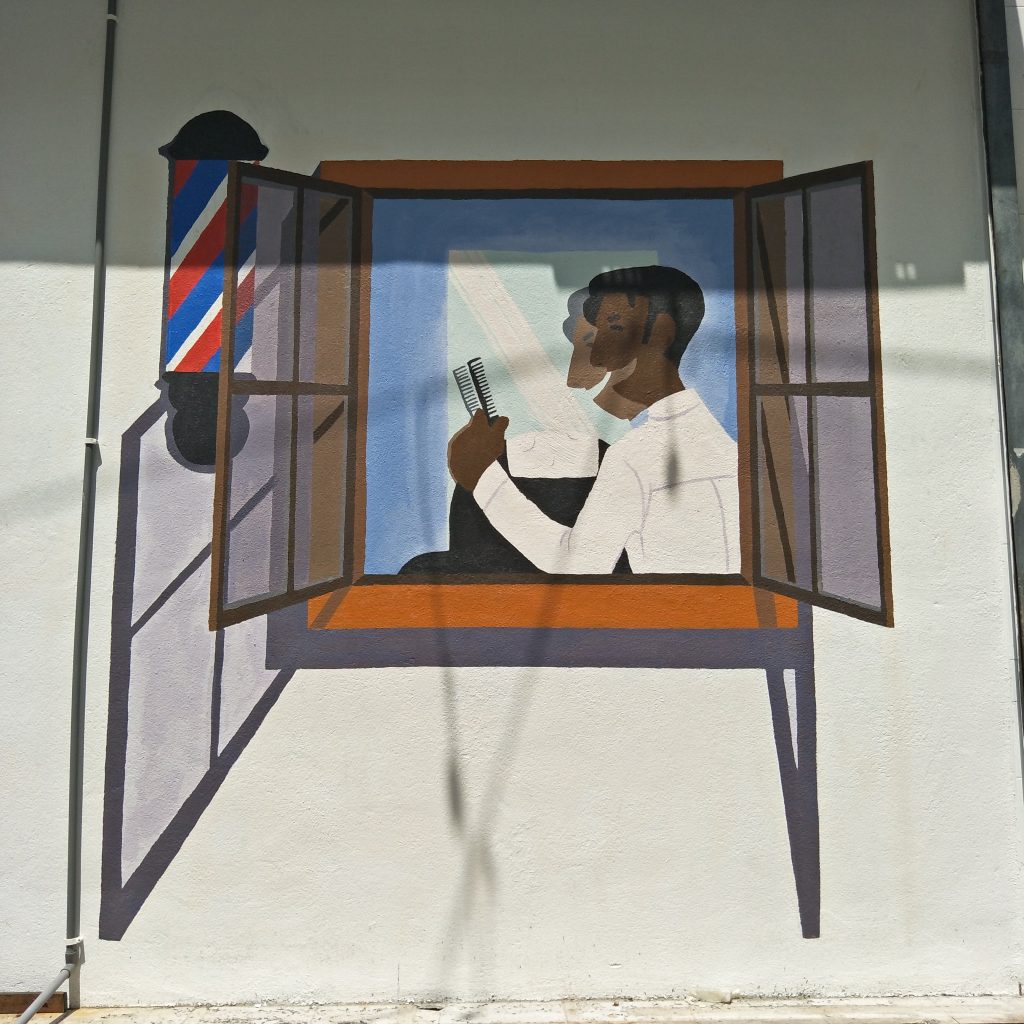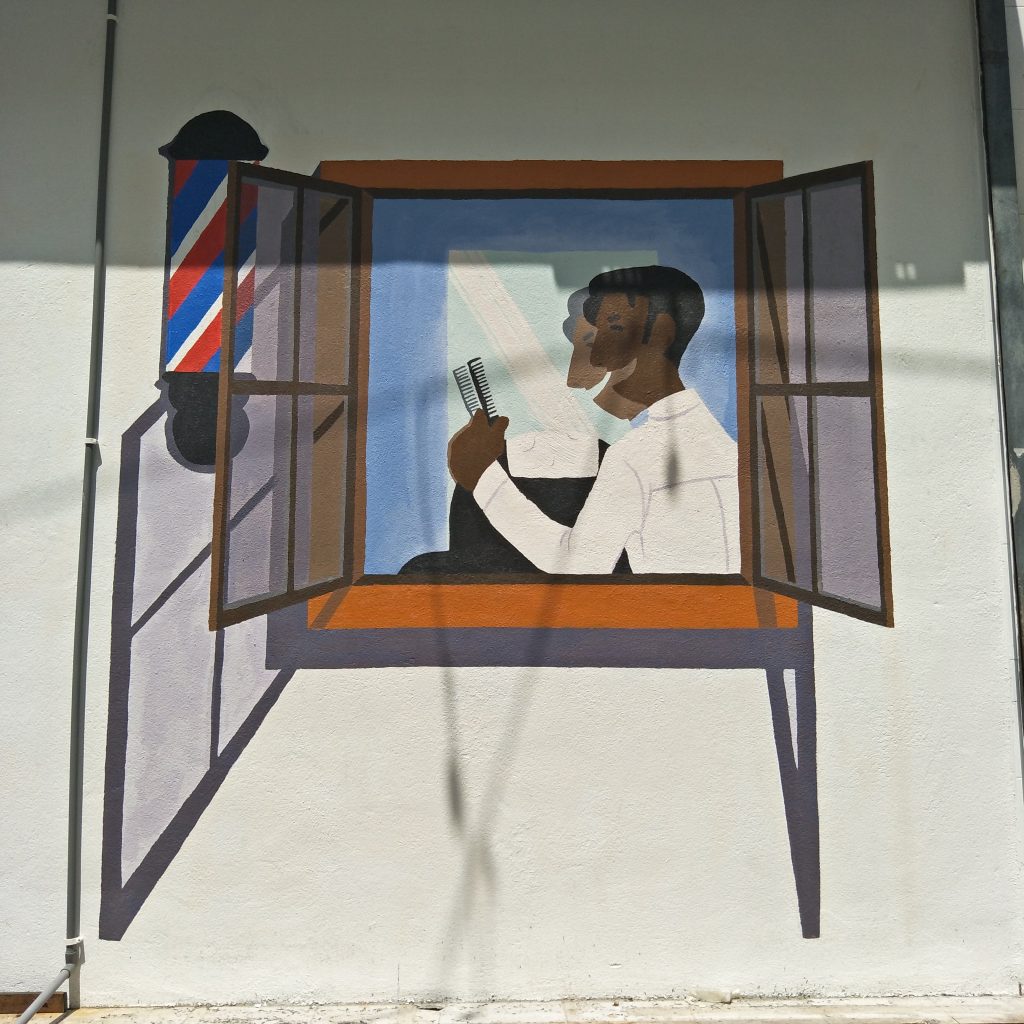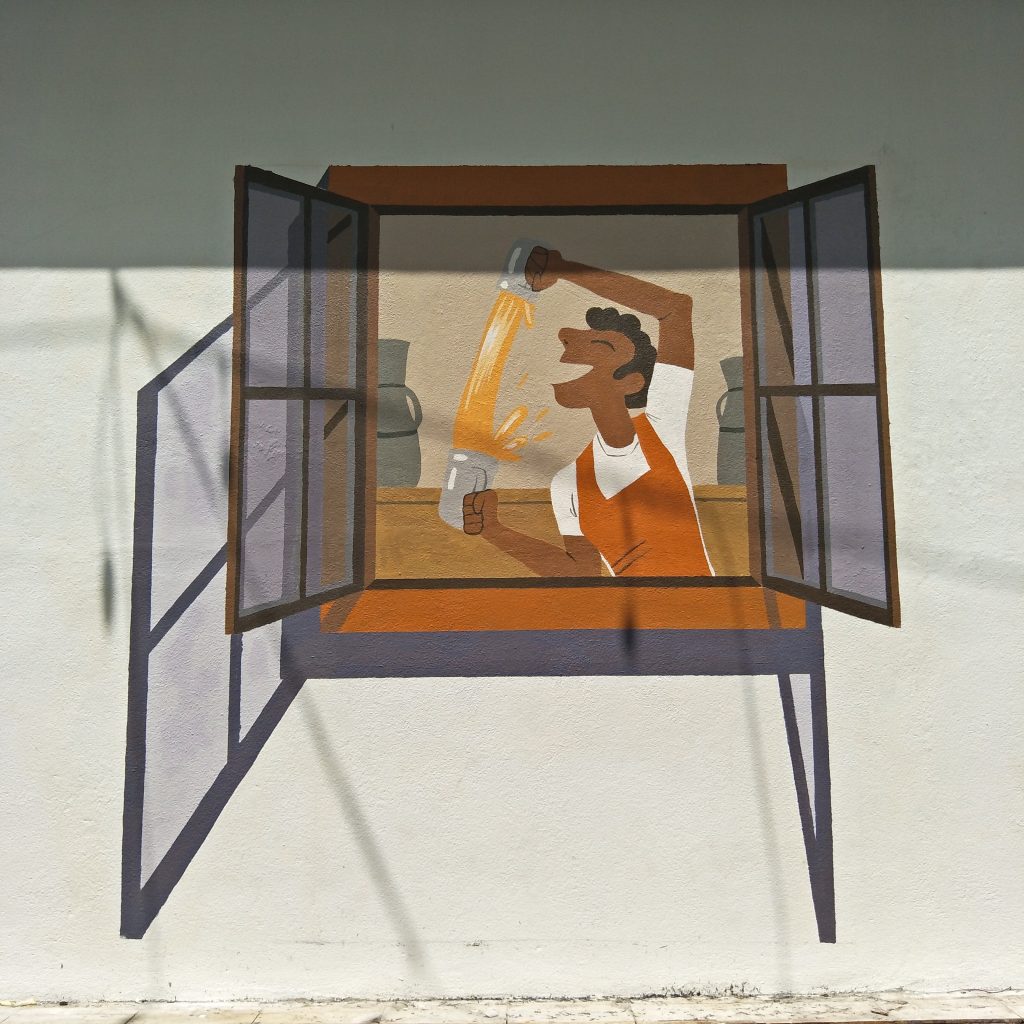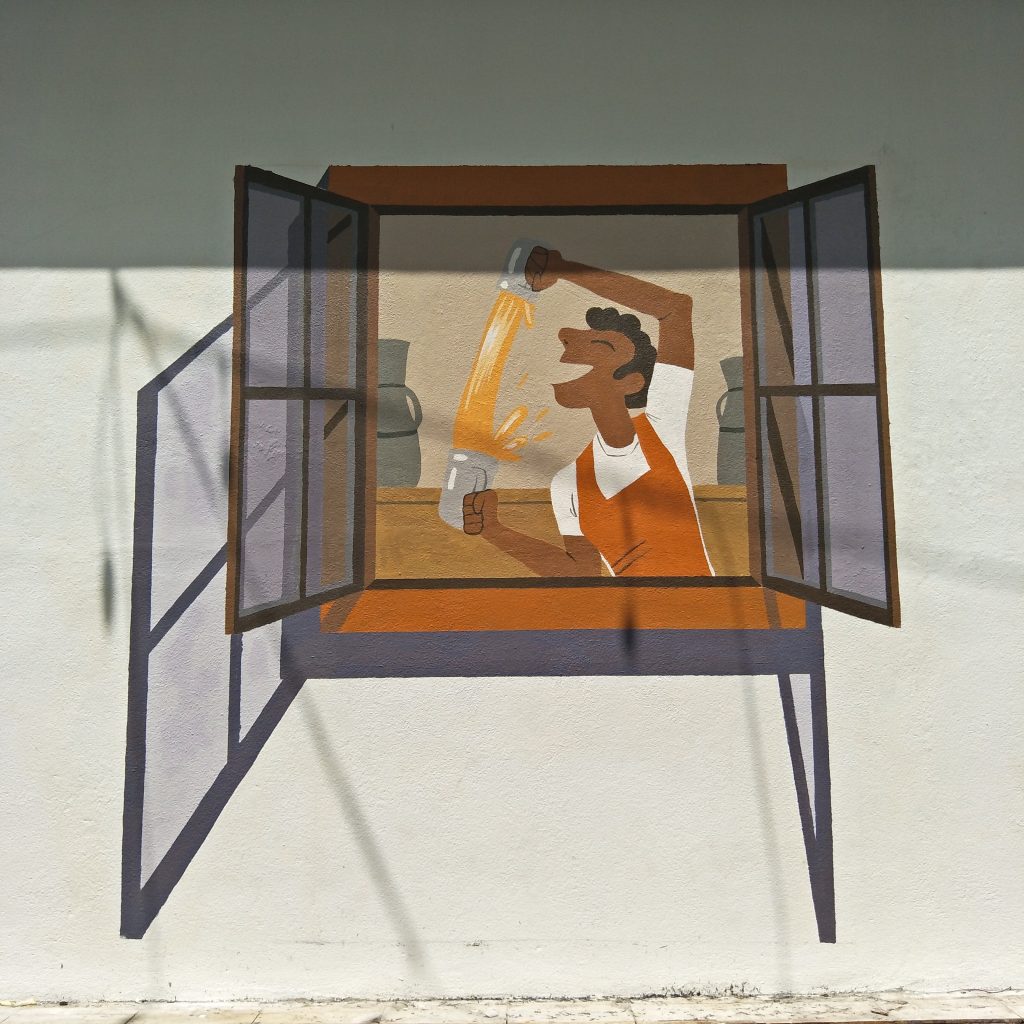 In case you haven't know yet, the backlane of Jalan Kenari 5, Puchong, has been beautified with murals decorating walls along the walkaway. The artwork was done by 103 final year students from The One Academy, Subang Jaya.