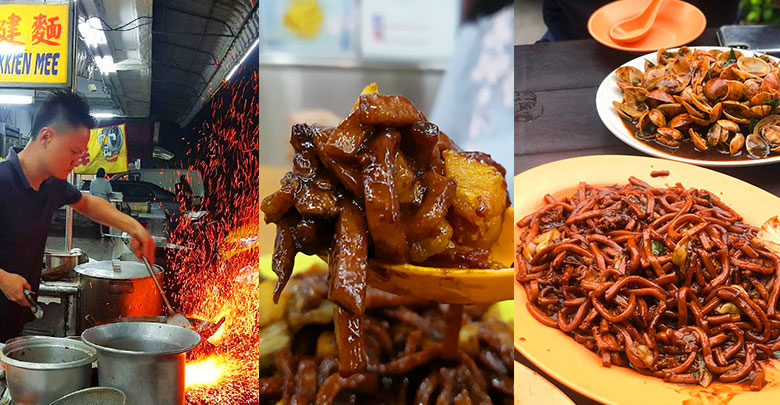 Hokkien Mee is one of the most popular dishes among the Chinese and Indian community in Kuala Lumpur. A delicious plate of Hokkien Mee packs strong wok hei (which is usually achieved when cooked over charcoal) and just the right amount of sauces for the best flavours.
Today, we will be covering the Top 10 Hokkien Mee Every Foodies Need To Try In KL & PJ
1. Ah Mang Mee – Halal Hokkien Mee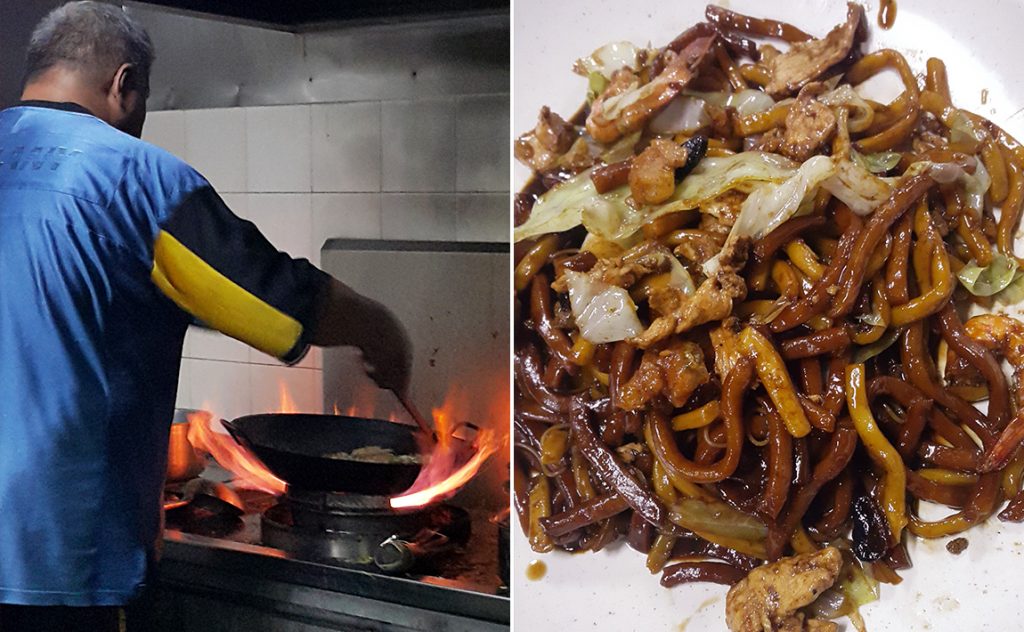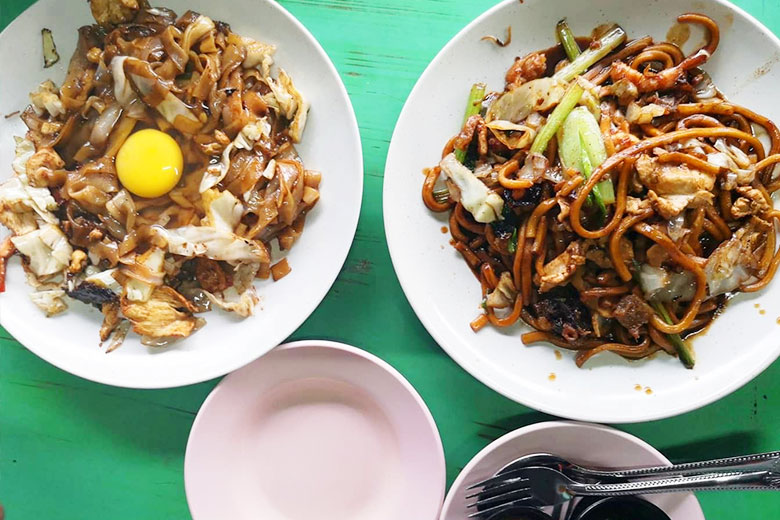 Hokkien Mee is usually a non-halal and cooked with pork lard as the key ingredient to an extra oomph to the dish. However, this Muslim stall owner found the best replacement which is chicken skin. The owner fries the chicken skins and break it down into bits before mixing it with hokkien mee. This helps maintain the crunchy texture of the dish but yet provides an exquisite taste that is different from other Hokkien Mee stall.

It also gives Muslim foodies to get a taste of authentic Hokkien Mee without the addition of non halal ingredients.
Address: Stall No. 8 Medan Selera Jati Jalan 1/12 (Opposite Good Shepherd Lutheran Church) Section 1, Off Jalan Othman, PJ
Operation Hours: Everyday, 5pm – 10pm, Closed on Monday and Tuesday
2. Ah Wah Hokkien Mee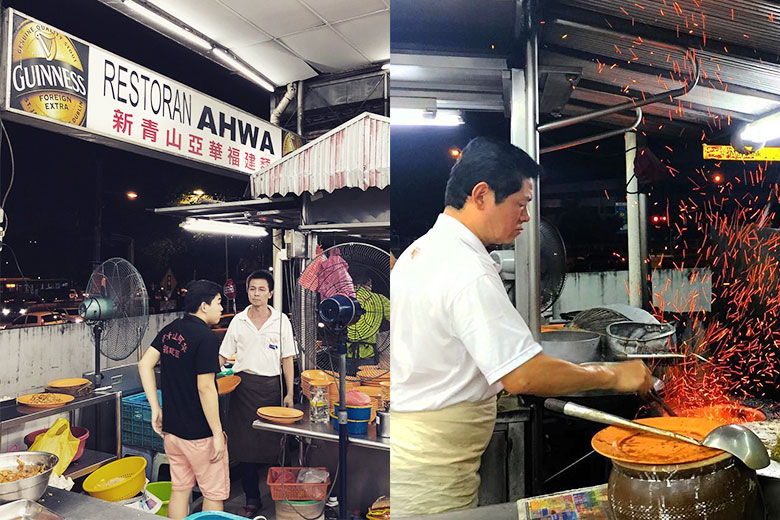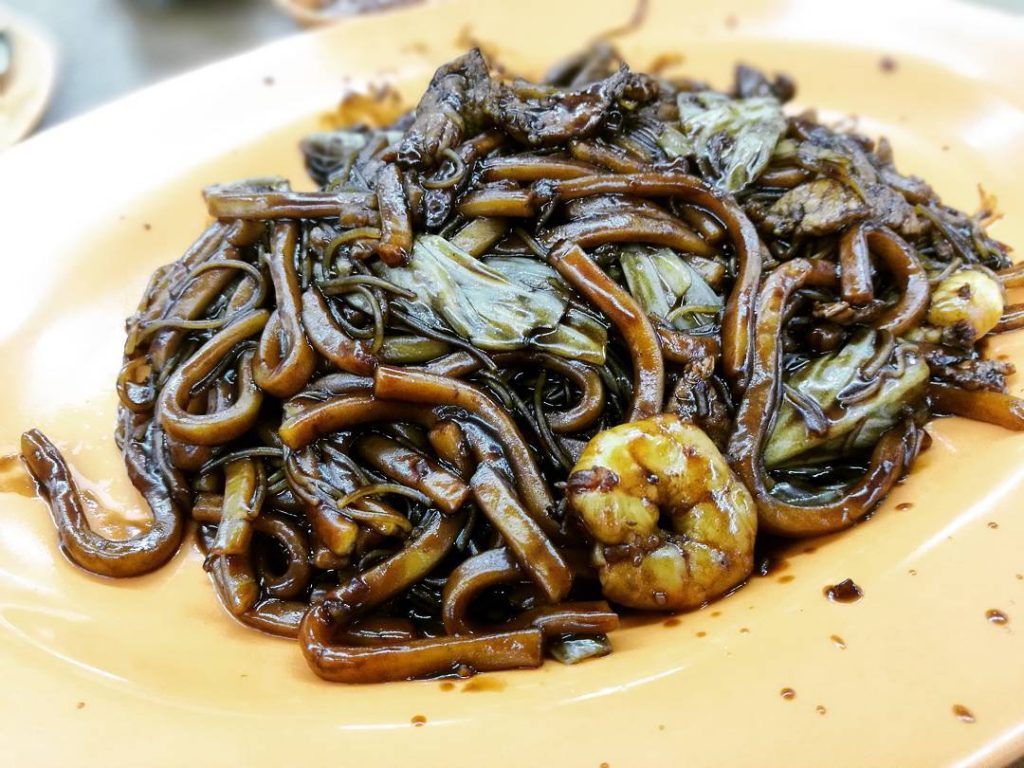 The hokkien mee served at Ah Wah Hokkien Mee has got to be one of the best places available in PJ. If you are someone who craves odd dinner meals during supper then this is the place for you. Known for cooking over charcoal this place is always packed to the brim during dinner.
Address: 66, Jalan 14/48 Seksyen 14, 46100 Petaling Jaya
Operation Hours: Everyday, 4.30pm – 1am

3. Lao Ping Hokkien Mee @ Taman SEA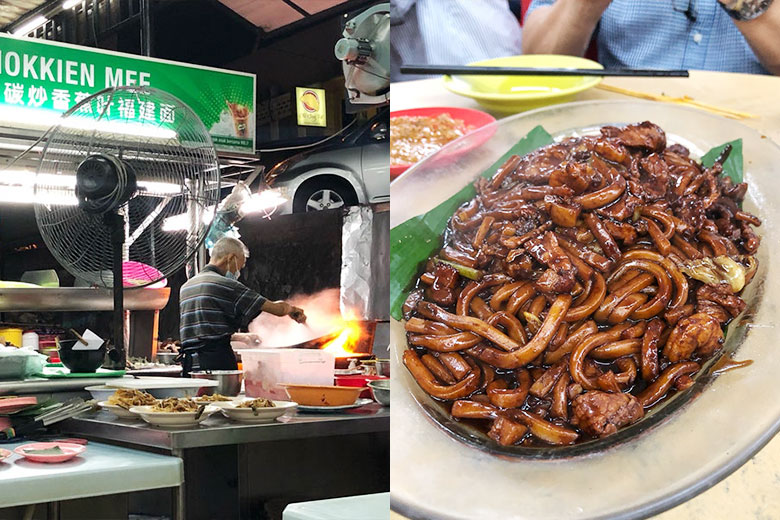 Another strong competitor to the best Hokkien Mee in PJ area, Lao Ping Hokkien Mee is located at Sea Park. The stall has been operating for over 30 years and the owner still insist on using charcoal to cook after all these years. Every single plate is prepared by himself to ensure the consistency quality. Just a head-start for those who are planning a visit, the average waiting time 30-40 minutes, so please be patient.
Address: 1, Jalan 21/1, Sea Park, 46300 Petaling Jaya, Selangor
Operation Hours: Everyday, 5pm – 12pm
4. Chui Lau Sinn @ Cheras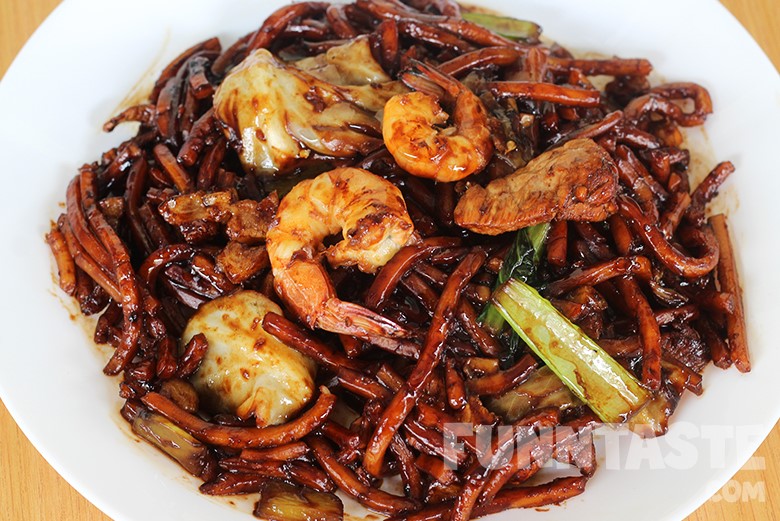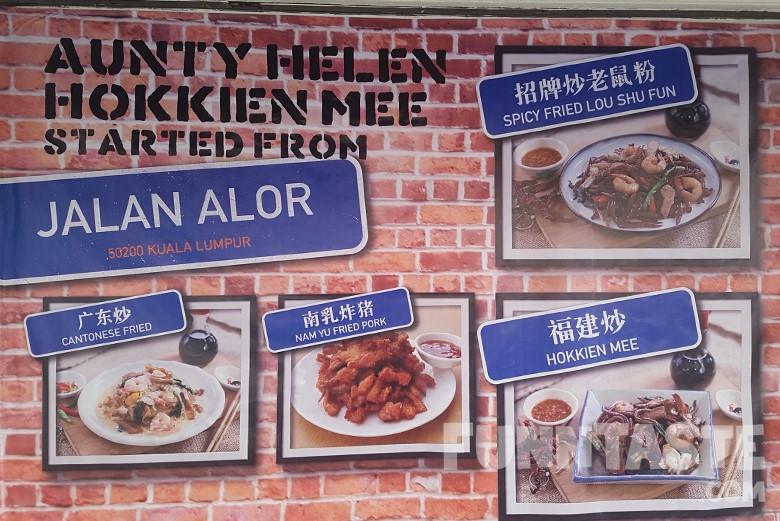 Having over 40 years of history, Chui Lau Sinn is one of the oldest eateries in Cheras. The Hokkien Mee here is prepared by the same 72 year old aunty or her son. They cooked their Hokkien Mee under so much heat to ensure each and every strand of the noodles are covered with the Wok Hei. And also their Hokkien Mee comes with a smoky aroma which you will definitely smell it from far!
Address: 1, Jalan Jejaka 3, Maluri, 55100 Kuala Lumpur
Operation Hours: Everyday, 11am – 9.45pm, Closed on Monday
5. Hong Lai @ Setapak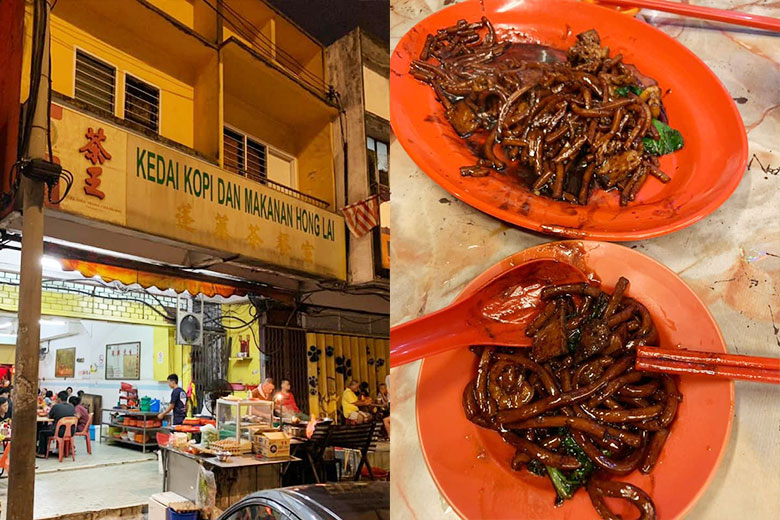 If you are traveling around Jalan Genting Kelang area, and stumble upon a stall that has huge fire sparks bursting from their wok, you found the famous Hong Lai Restaurant. Open only at night, they serve the most authentic noodle dishes in the market. They still insist on cooking their noodles with charcoal which gives the smoky aroma to their dishes.
Address: 83, Jalan Genting Kelang, Taman Ayer Panas, 53000 Kuala Lumpur
Operation Hours: Everyday, 7pm – 2am

6. San Ching San Hokkien Mee @ Kepong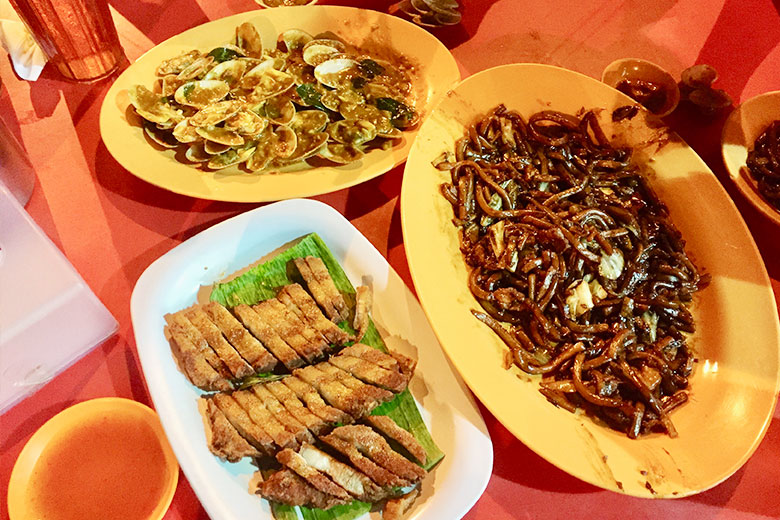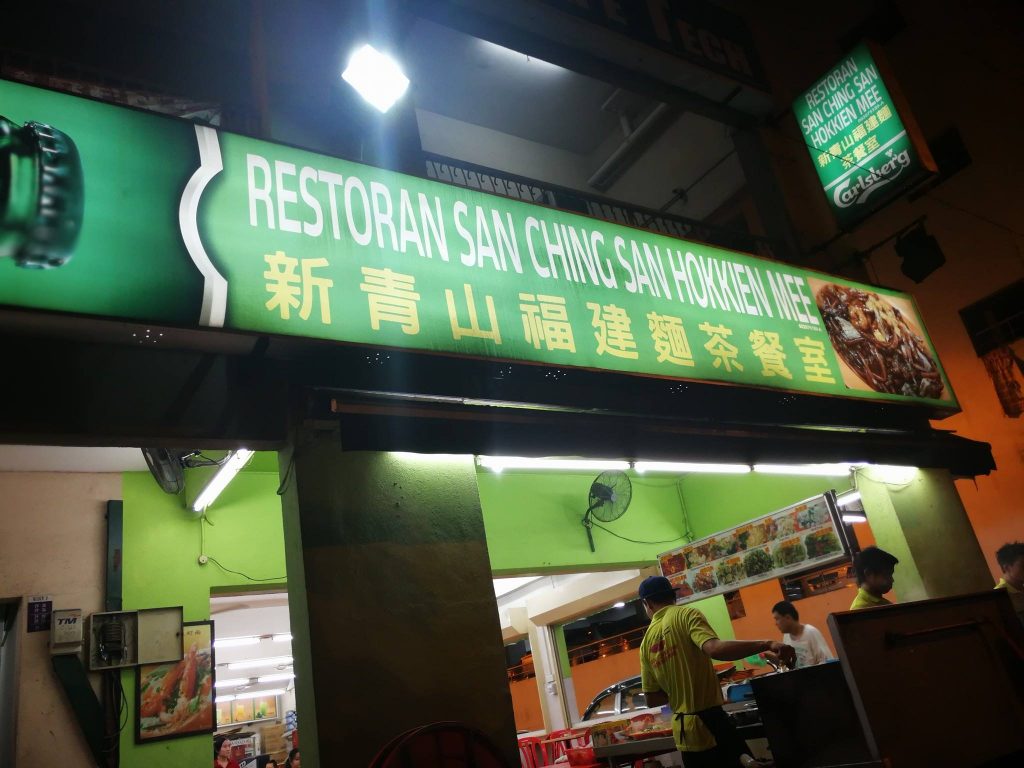 San Ching San is just located near Aeon Big Kepong. It is a great place for people who are always hungry for supper around Kepong. Their Hokkien Mee is perfectly seasoned, it provides just the right amount of sweetness and saltiness.
Address: 29, Jalan Metro Perdana Timur 3, Taman Usahawan Kepong, 52100 Kuala Lumpur
Operation Hours: Everyday, 5pm – 2am
7. Sentul Ah Yap Hokkien Mee & Seafood Restaurant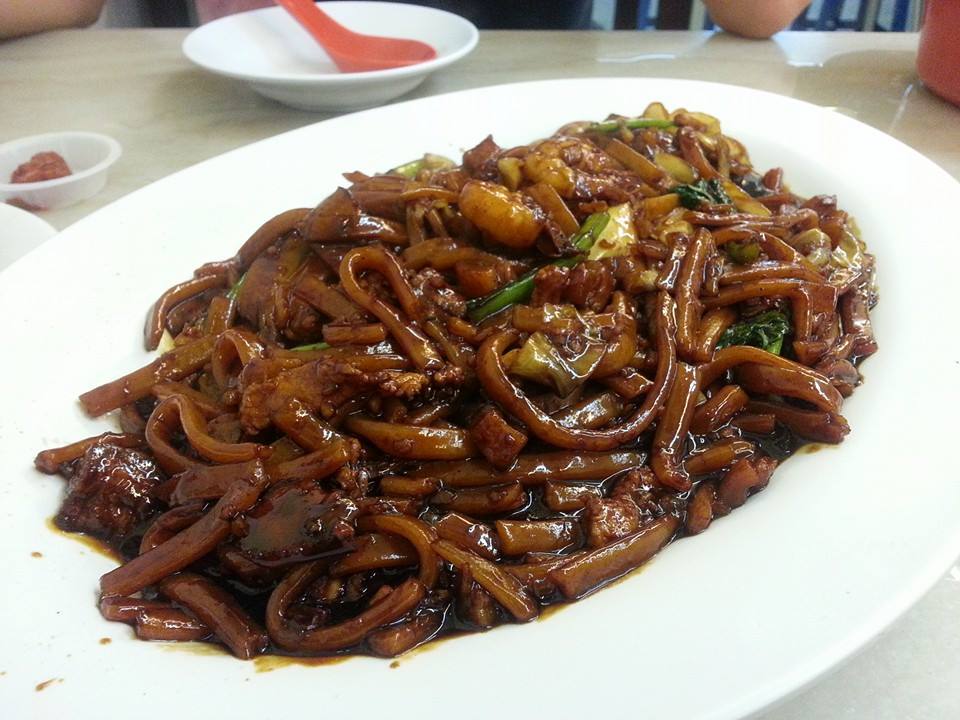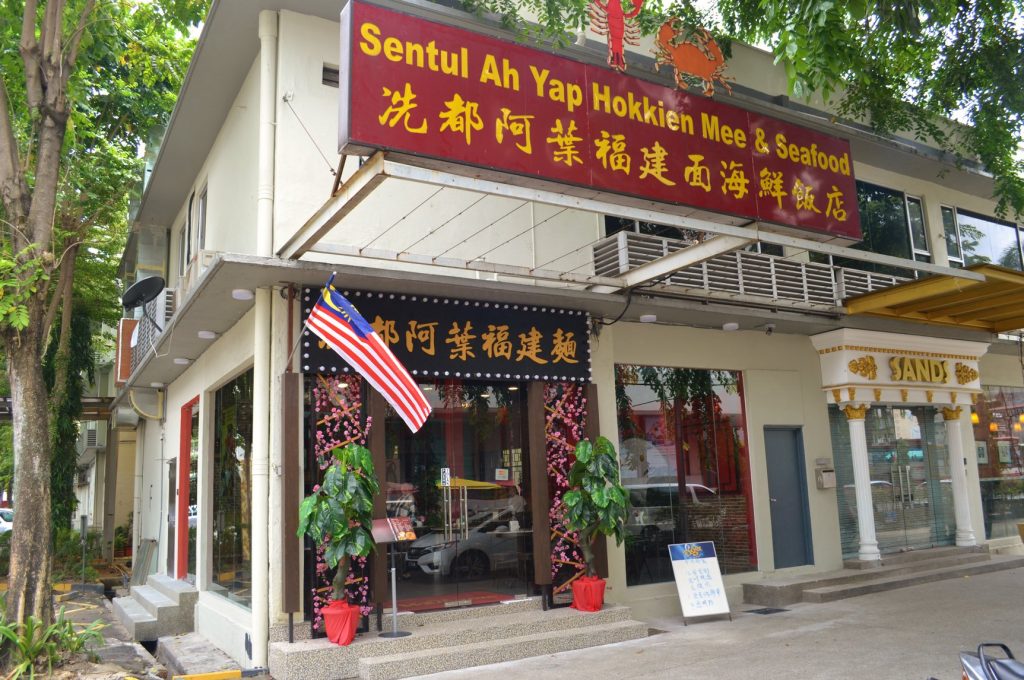 Sentul Ah Yap is one of the oldest hokkien mee in KL district, as they've been established since 1960. Their hokkien mee is fried under strong flames using charcoal, just like how they started 50 plus years ago. It is super smooth and springy, mixed with their gravy! Delicious! Besides hokkien mee, they do offer other dishes and side orders which are equally worth trying as well.
Address: Lot 468-1(2) B, Ground Floor, Block F, Riverwalk Village, Rivercity,
Jalan Selvadurai, Off Jalan Sultan Azlan Shah, 51200 Kuala Lumpur
Operation Hours: Everyday, 11am – 11pm
8. Damansara Uptown Hokkien Mee @ Petaling Jaya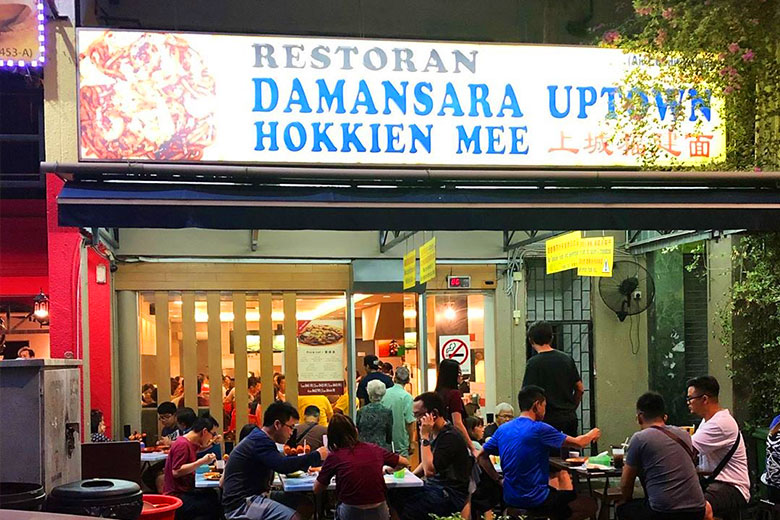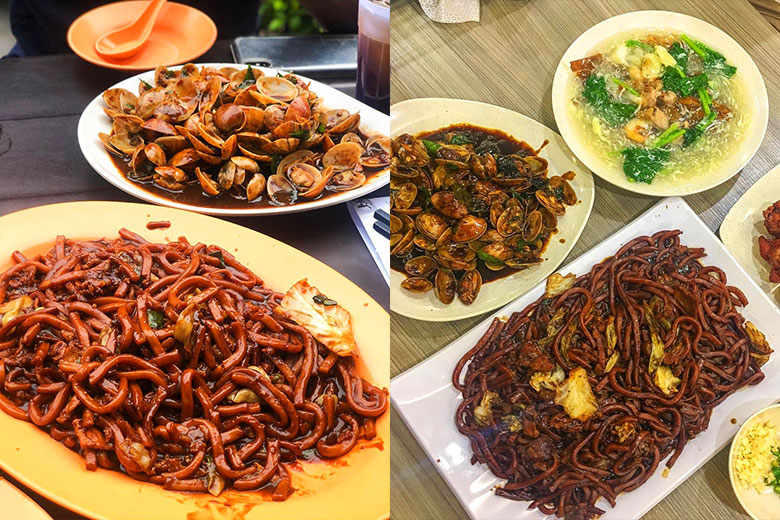 Damansara Uptown has tons of different cuisine and cafes for you to select from. However, you can also find simply and authentic food such as Hokkien Mee around the area. Damansara Uptown Hokkien Mee serve the best Hokkien Mee in town as their thick noodles is well coated with black soy sauce and topped with hearty amount of pork lard. Pairing them with their homemade chili paste which further enhances the overall flavours of the dish.
Address: 121, Jalan SS 21/37, Damansara Utama, 47400 Petaling Jaya, Selangor
Operation Hours: Everyday, 5pm – 2.30am
9. Soong Kee Charcoal Fried Hokkien Mee @ Puchong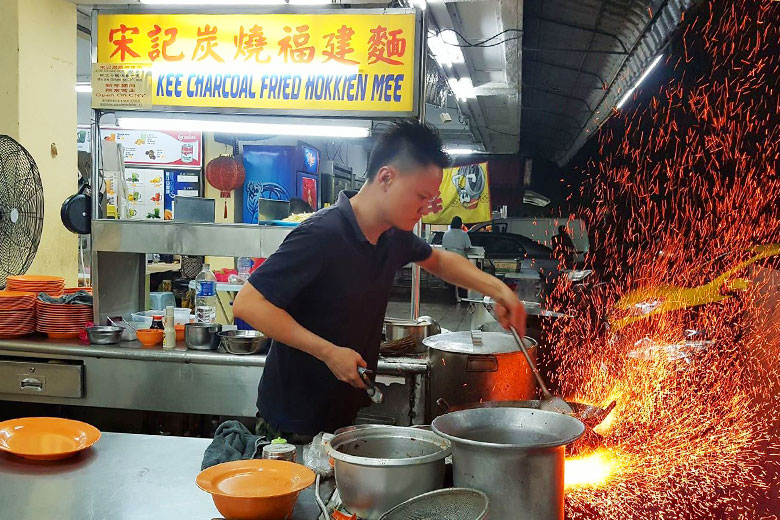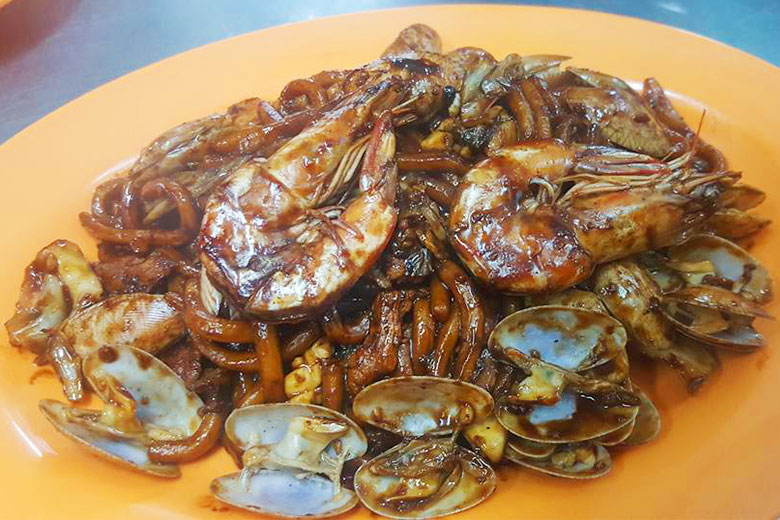 Located just opposite Tesco Puchong, Soong Kee restaurants serve the most traditional Hokkien Mee in Puchong. Their Hokkien Mee is still cooked with charcoal to maintain the traditional taste of the dish which gives the Hokkien Mee the smoky fragrance and Wok Hei. Their noodles comes slightly drier compared to others but their Hokkien Mee also comes with prawns and pork livers which you will never find it in others' stalls.
Address: 47G, Jalan Bandar 1, Pusat Bandar Puchong, 47100 Puchong, Selangor
Operation Hours: Everyday, 5.30pm – 11.30pm
10. Peng Yuan Hokkien Mee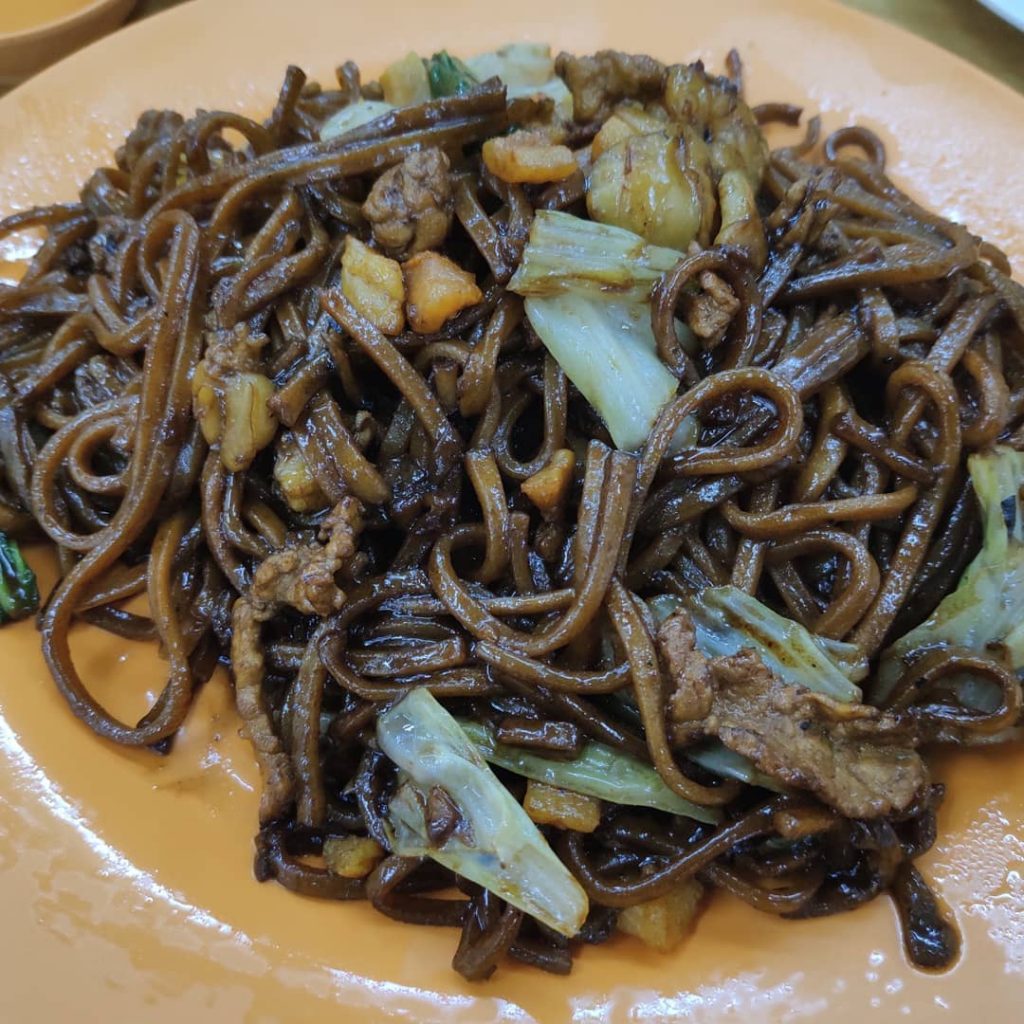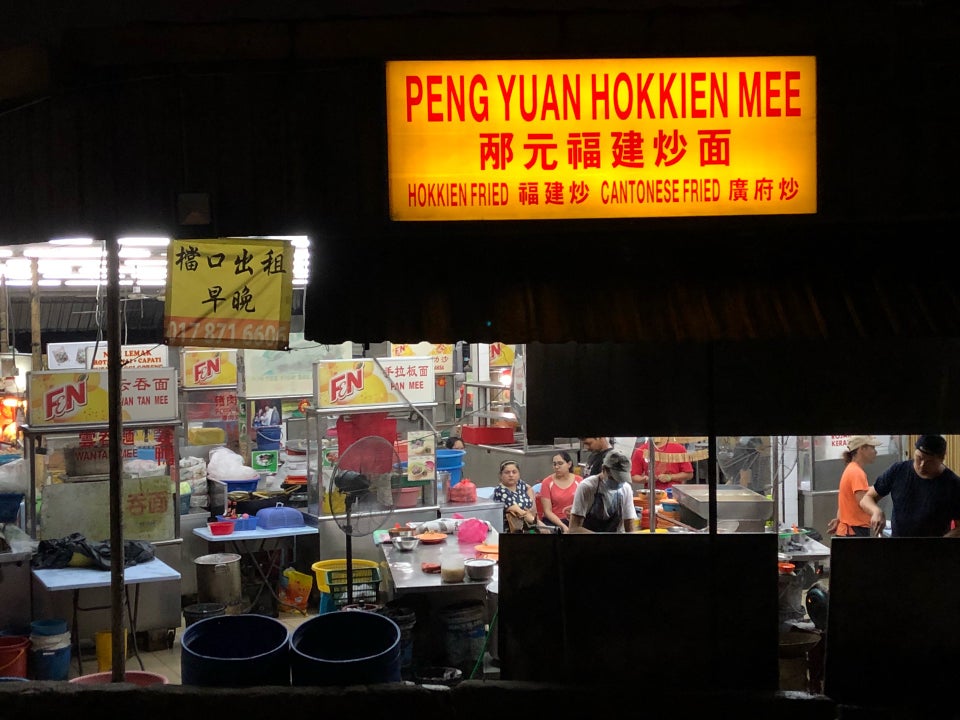 Located at the same row of shop lots with Ah Wah Hokkien Mee, Peng Yuan is another popular Hokkien Mee in PJ. The Hokkien Mee is cooked in a swift manner in order to give the dish a distinct smoky aroma, finish it tonnes of pork lards, amazing! You could also order side dishes to pair with your Hokkien Mee, such as Popiah and Fried Chicken, they're equally good.
Address: Restaurant Mei Keng, 42, Jalan 14/48, Seksyen 14, Petaling Jaya, Selangor
Operation Hours: 5pm – late