Food
10 Pork Noodle Places So Good You'll Keeping Going Back For More In KL & PJ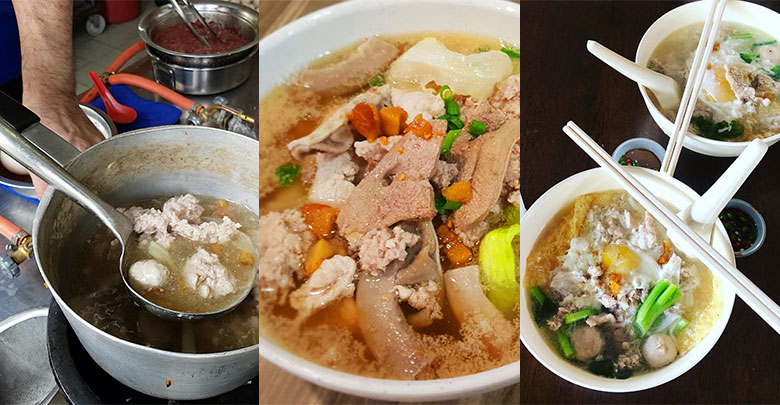 Pork Noodles are one of the most widely sought after dish in Kuala Lumpur. Due to its generous ingredients and hearty nature, it's best enjoyed during breakfast. A delicious bowl of pork noodle strongly relies on its flavoursome soup, followed by the plethora of porky ingredients (intestine, liver, pork balls, etc…)
If you're hunting down the best Pork Noodles in town, you're at the right place because we're about to introduce you 10 Pork Noodle Places So Good You'll Keeping Going Back For More In KL & PJ.
1. Restoran Shangri-La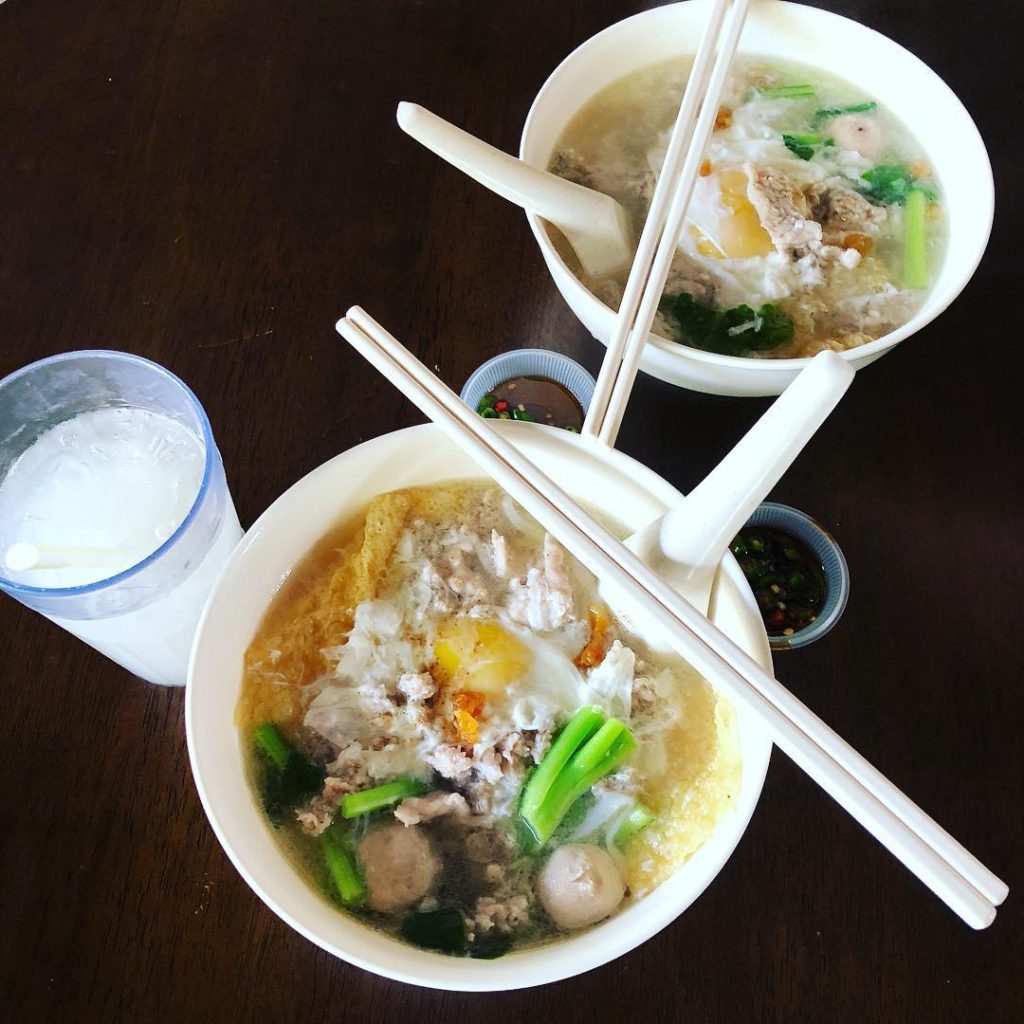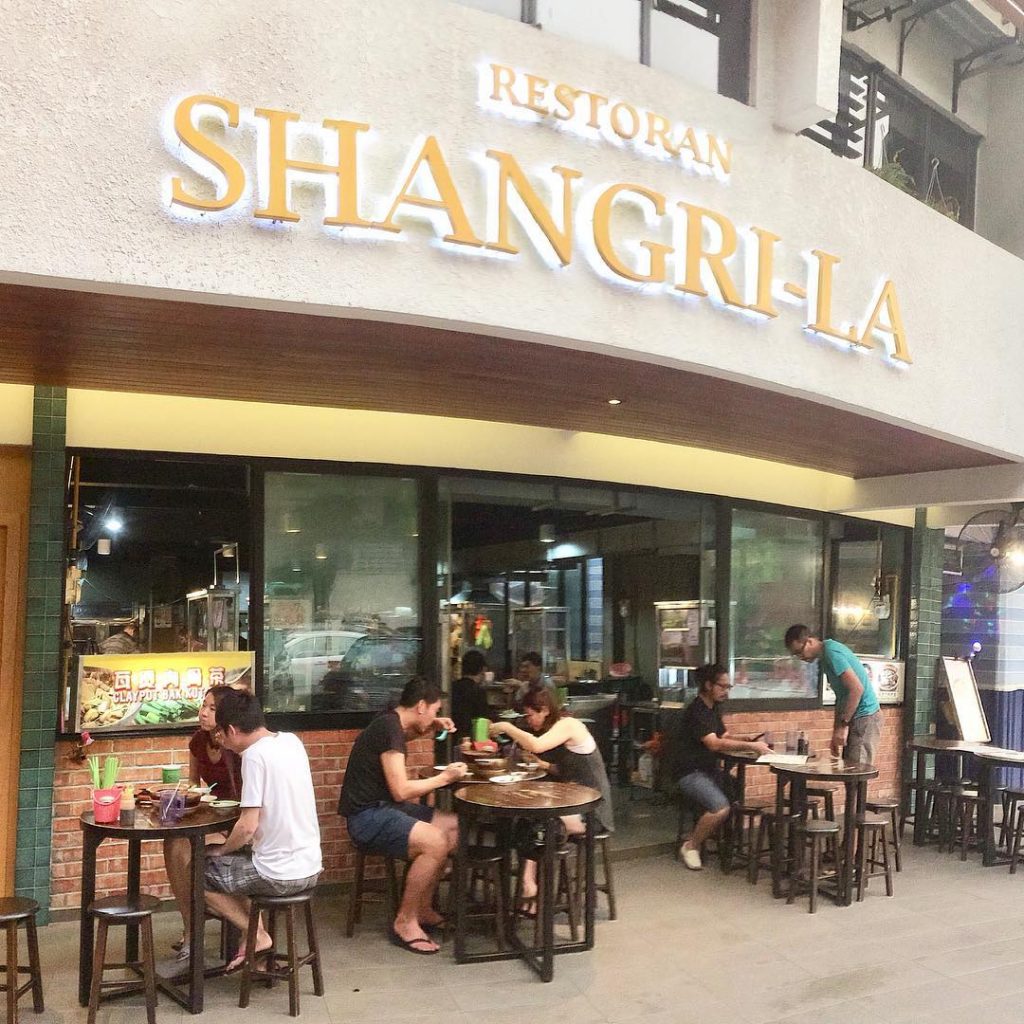 If you ever wondering around Bukit Damansara area, do drop by at Restoran Shangri-La to taste their famous Mui Chea Pork Noodles. Their broth is sweet yet savory at the same time. Remember to request for extra soft boiled egg with your noodle to further uplift the broth. Topped with their delicious and perfectly-seasoned minced meat, porky goodness in a bowl!
Operation Hours: Everyday, 7.30am-2pm, 5pm-11pm
Address: 7, Jalan Batai, Bukit Damansara, 50490 Kuala Lumpur, Wilayah Persekutuan Kuala Lumpur
2. Restoran Kui Lam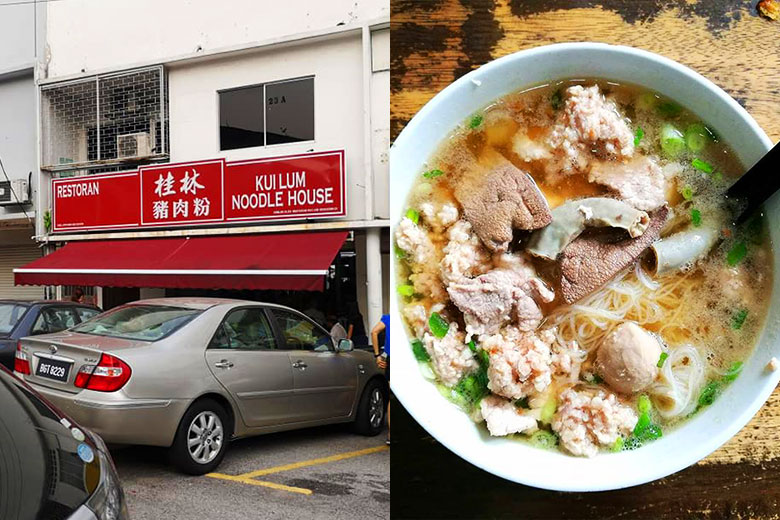 Cheras is a great place to hunt down some good food and of course, by default, there will be good pork noodles' stalls as well. Restoran Kui Lam in Cheras serves one of the best pork noodles in the area. Their classic Signature Pork Noodles comes with huge amount of layered pork intestines whick most places don't serve. Their broth is also very yummy where you will finish it easily.
Operation Hours: 8am – 3pm, closed on Mondays
Address: 32, 20 Lorong Lobak, Taman Cheras, 56100 Kuala Lumpur, Wilayah Persekutuan Kuala Lumpur
3. 66 Chu Yuk Fan, Taman Megah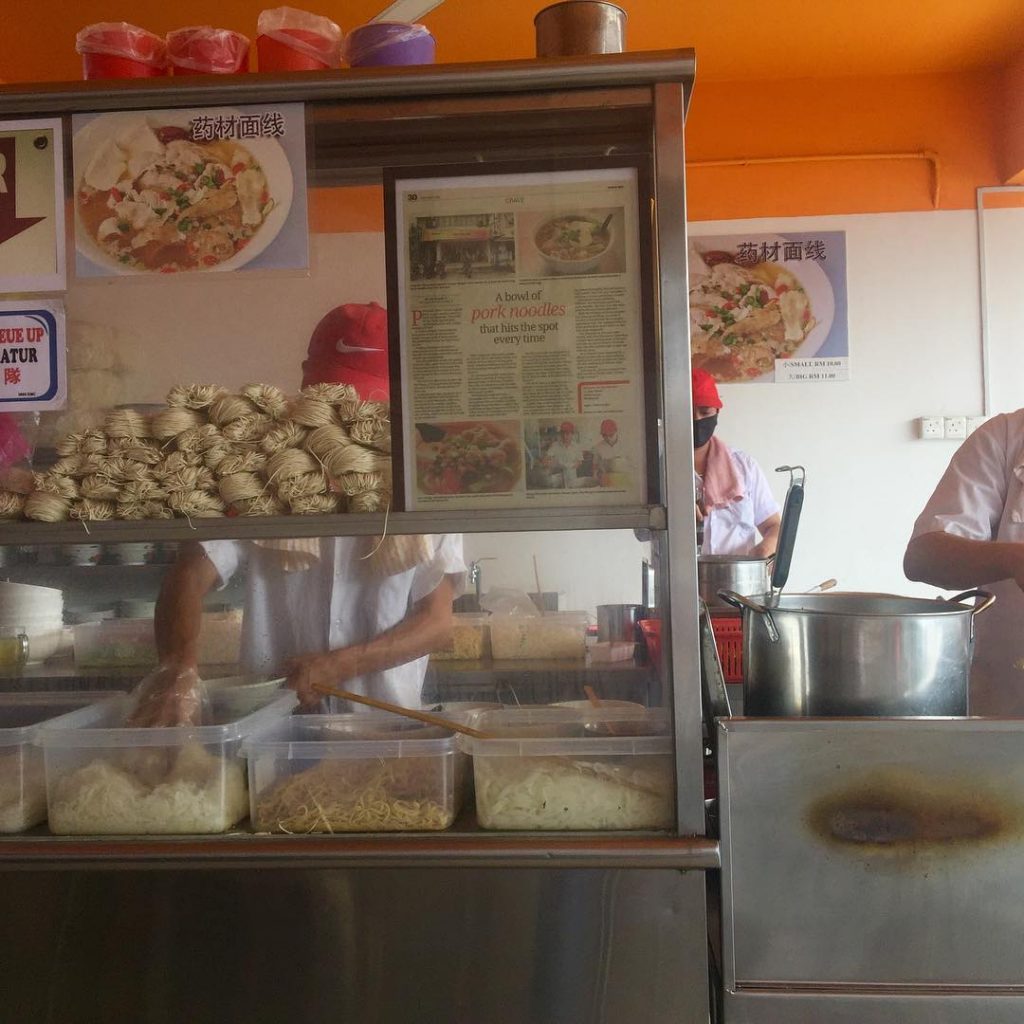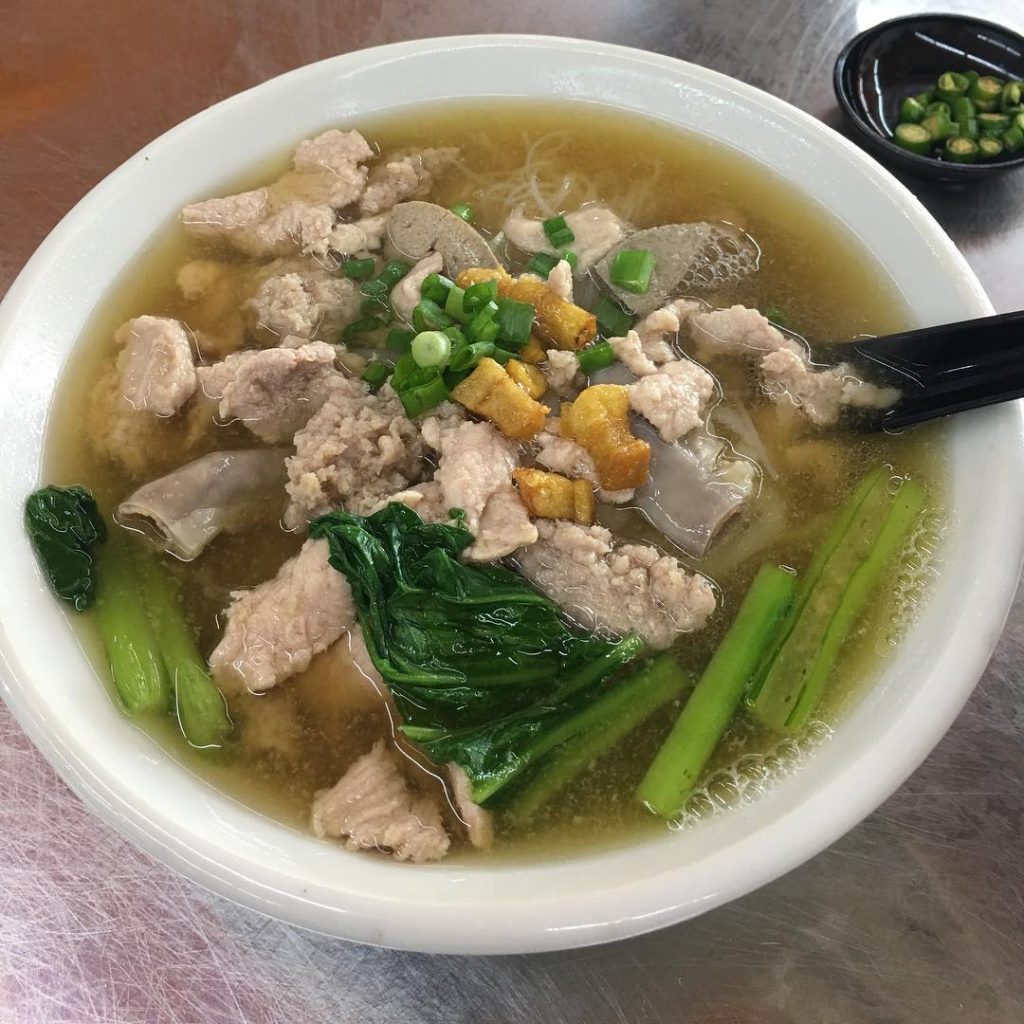 Chu Yuk Fan is just located right opposite of Taman Megah morning market and only operated during the morning and afternoon sections. Their pork noodles come with tons of ingredients such as meat slices, pork liver, pork intestine and minced meat as well. The broth is so sweet with pork fragrance and go so well with their generous amounts of lard in the soup as well. It is definitely better than any food court pork noodles you randomly stumble upon.
Operation Hours: Everyday, 7.30am – 9pm
Address: 11, Jalan SS 24/8, Taman Megah, 47301 Petaling Jaya, Selangor
4. HK Porky Noodle
HK Porky Noodle just started in the market for less than a year, but they are fast becoming one of the best commercialize pork noodle spot in PJ.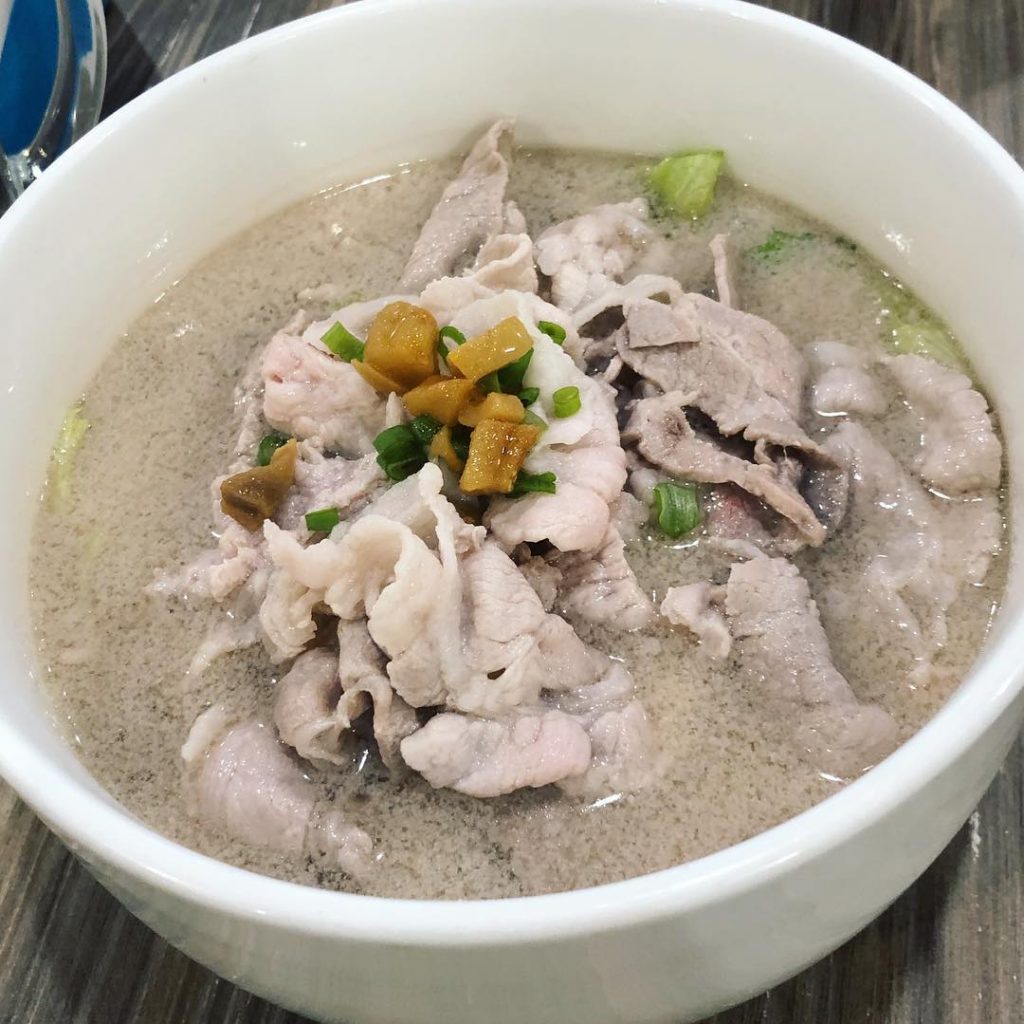 With only RM9, you can a bowl of noodles with large amount of minced meat, meat slices, pork bellies, pork intestines, pork livers and even pork meatballs. All of the meats are so soft and tender and comes with an awesome sweet broth that has been cooked for 10 hours.
Operation Hours: Everyday, 10am – 9pm, Closed on Thursday.
Address: 40, Jalan SS 2/10, SS 2, 47300 Petaling Jaya, Selangor
5. Restoran Sun Sea, Taman OUG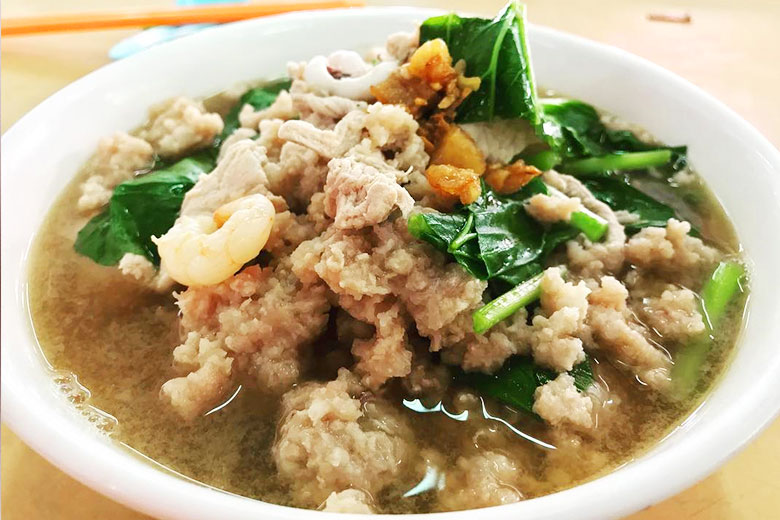 Served one of a kind pork noodles in the market, Restoran Sun Sea is just located right next to Taman OUG morning wet market. It is usually very packed so go at your own risk.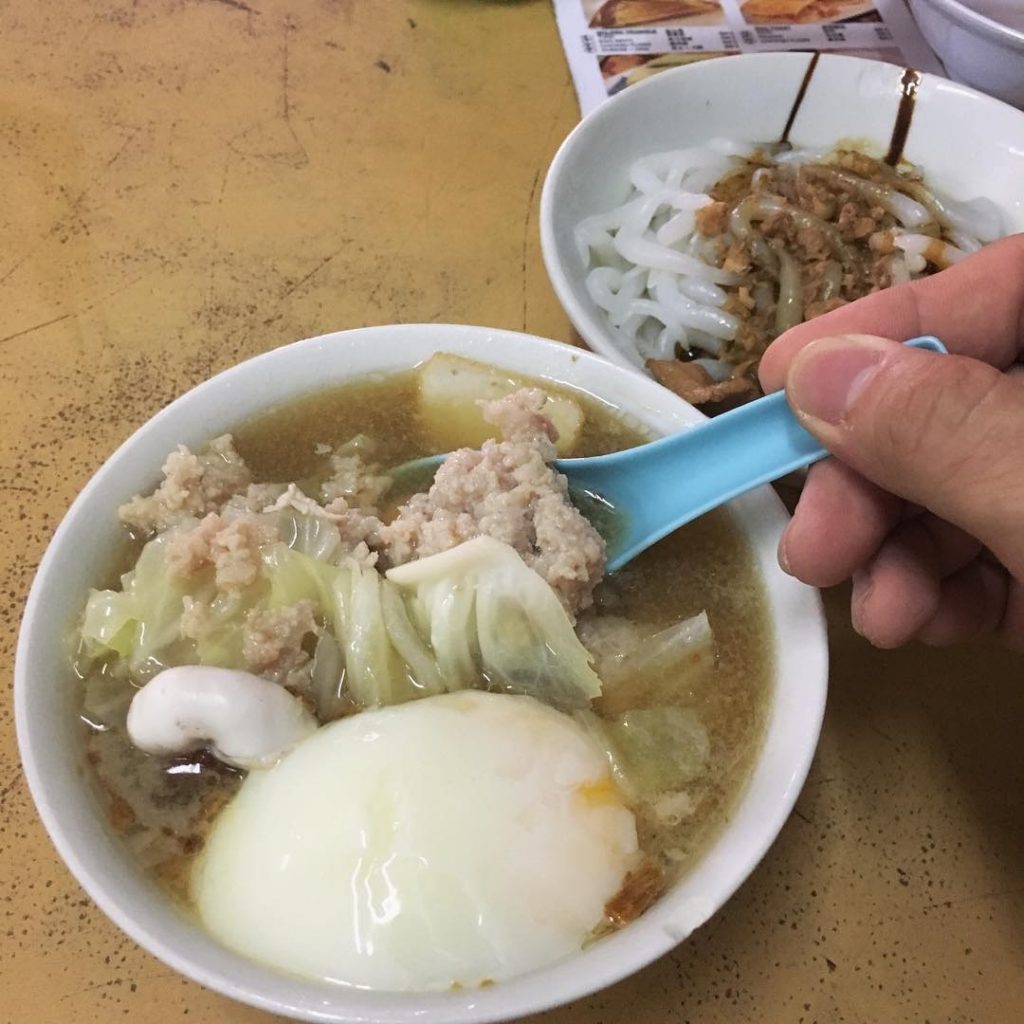 What so special about their pork noodle you asked? And the answer is their broth. Their broth is cooked with, not only pork bones, but also with seafood which creates a unique sweet broth with a slight hint of umami from the seafood.
Operation Hours: Everyday, 8am – 2.30pm, Closed on Wednesday
Address: 29-37, Jalan Hujan Rahmat, Taman Overseas Union, 58200 Kuala Lumpur, Wilayah Persekutuan Kuala Lumpur
6. Kedai Kopi Wah Cheong, Seksyen 17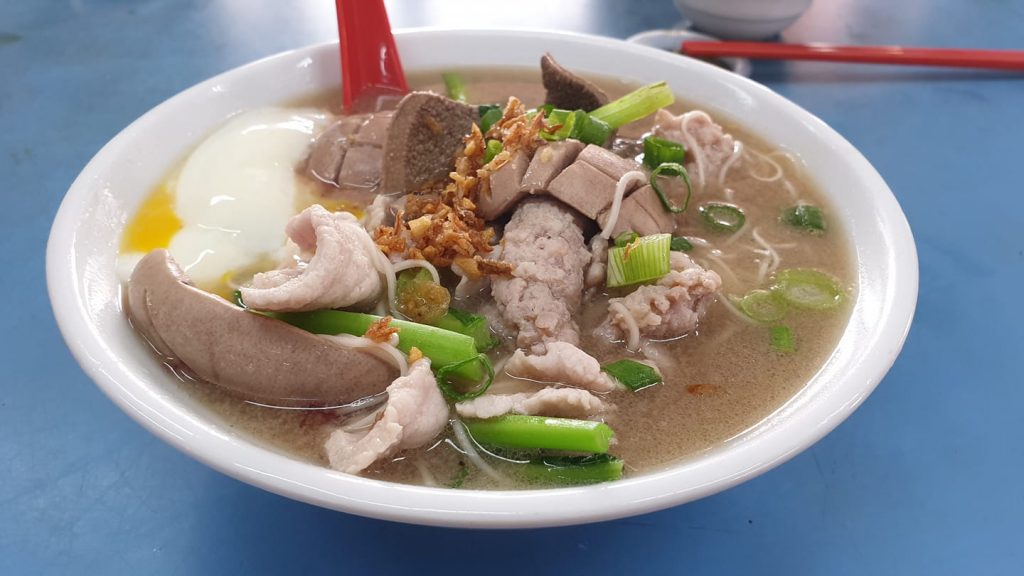 Wah Cheong Their pork noodles come with two different kinds, the soup version and the dry version. The soup version is slightly above average compared with other restaurants or stalls that serve pork noodles. But their dry version pork noodles is the bomb.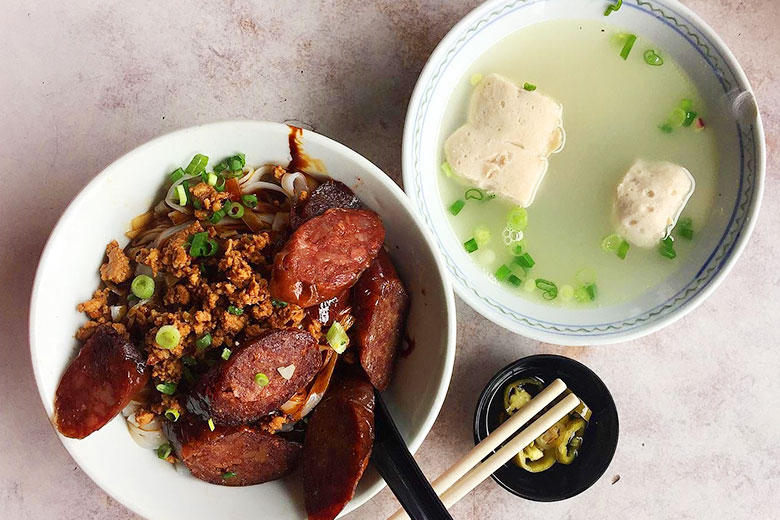 It might look like an ordinary bowl of pork noodles but their minced meat is so fragrant and flavourful. Combine it with their homemade Hor Fun, exquisite taste that you will never forget.
Operation Hours: Everyday, 6am – 11pm
Address: Jalan 17/29, Seksyen 17, 46400 Petaling Jaya, Selangor

7. Restaurant Yuyi, Pudu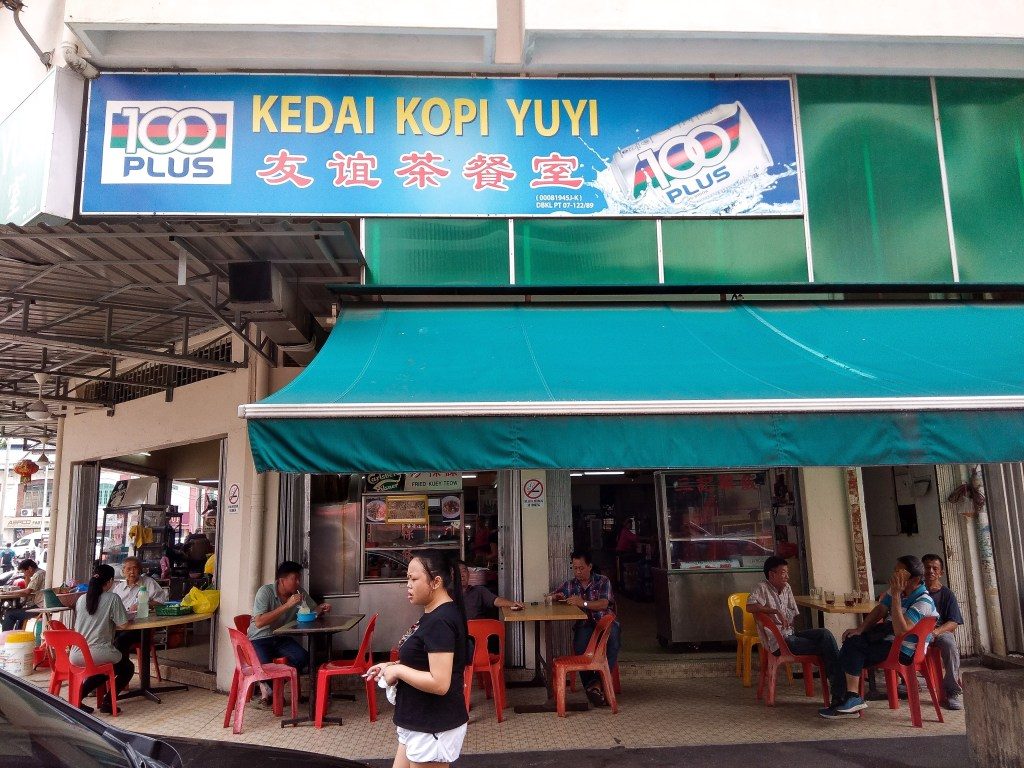 Pudu holds a lot of delicacies and pork noodles is one of the local favorites. The pork noodles stall at Restaurant Yuyi serves one of the most authentic pork noodles in the market and usually have a long queue during lunch hour. It is because the owner cooks their pork noodle to order, bowl by bowl, to ensure the standards of the pork noodles remain at the best.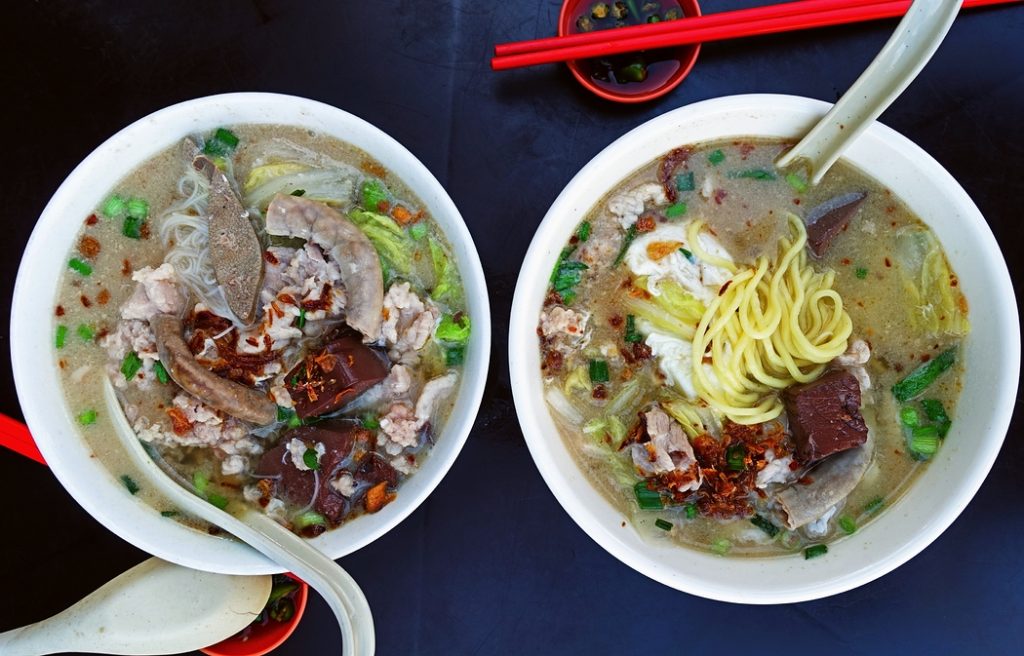 It comes with a good amount of ingredients but what stands out the most is the pork blood, which most places do not serve. The pork blood complements their light and rich broth beautifully. It is certainly worth the wait!
Operation Hours: Everyday, 7am – 1pm
Address: Jalan Brunei 2, 55100 Pudu, Kuala Lumpur.
8. Ooi Noodle House, SS15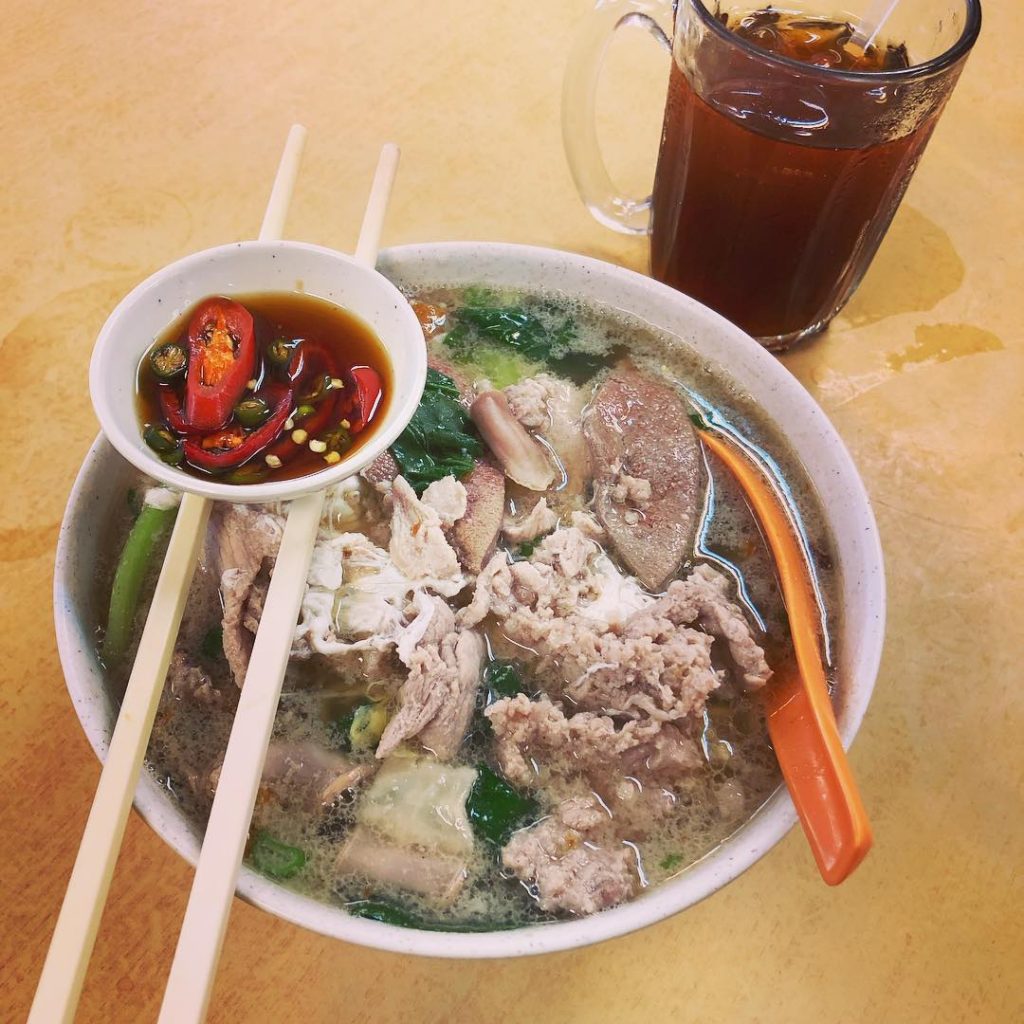 Ooi Pork Noodle is known to be the best pork noodles in SS15 but be warned, you have to go there early because it you might at the risk of waiting for an hour plus before you are able to indulge in this devily delicious bowl of noodles.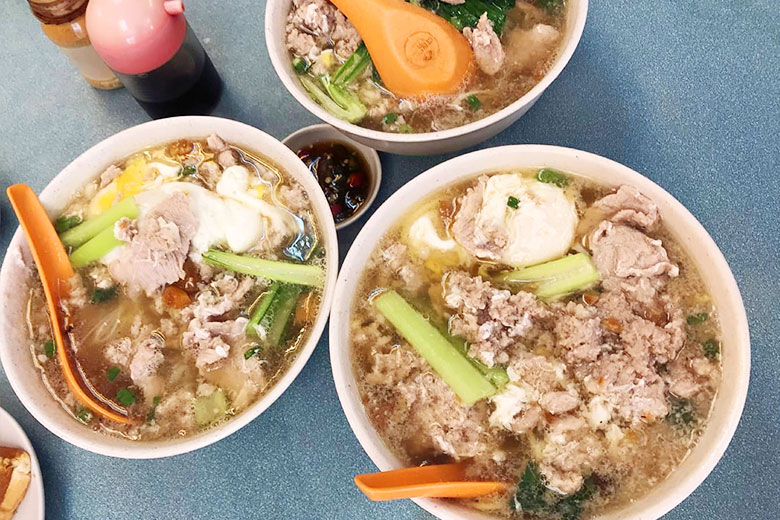 The noodles are prepared bowl by bowl to ensure the quality and the consistency of the broth. The noodles might not be big but the taste of the broth is unparalleled and you will finish your soup without noticing.
Operation Hours: Everyday, 7.45am – 4pm
Address: 78, Jalan SS 15/4b, Ss 15, 47500 Subang Jaya, Selangor
9. Peter's Pork Noodle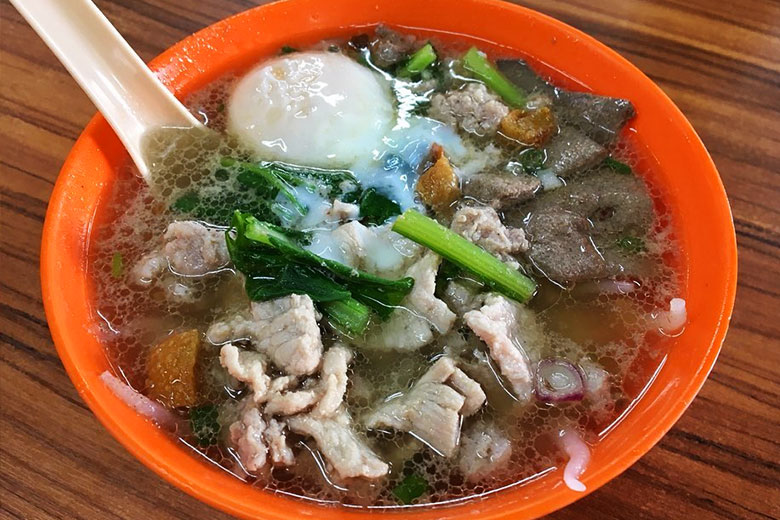 Looking for comfort food around Kuala Lumpur? Why not get a warm and rich pork noodle at Peter's Pork Noodle. Their pork noodles serve generous amount of minced pork and pork slices.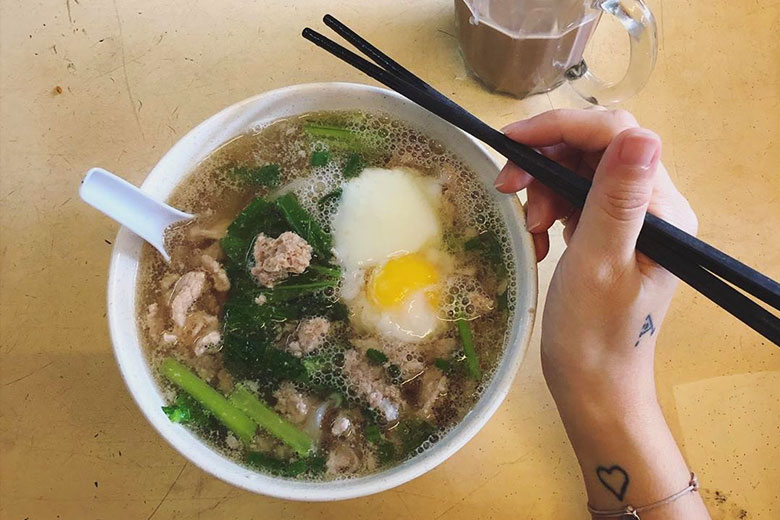 The noodle comes along with their noodles of your choices with a few slices of pork livers. It's robust, flavourful and just right, highly recommended to request for top up for egg because it goes so well with their clear broth. It adds a creamy texture to the soup.
Operation Hours: Everyday, 7am – 2.15pm
Address: 7, Jalan Tun Sambanthan 4, Brickfields, 50470 Kuala Lumpur, Wilayah Persekutuan Kuala Lumpur

10. Restoran Mama Love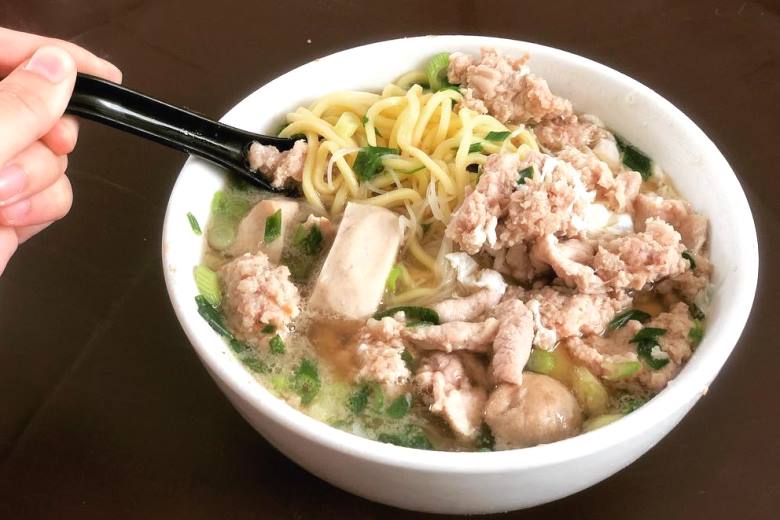 Restoran Mama Love is arguably one of the best pork noodles in Cheras area. They serve all kinds of noodles, from the classic pork noodles all the way Curry Mee, definitely there will be something for you.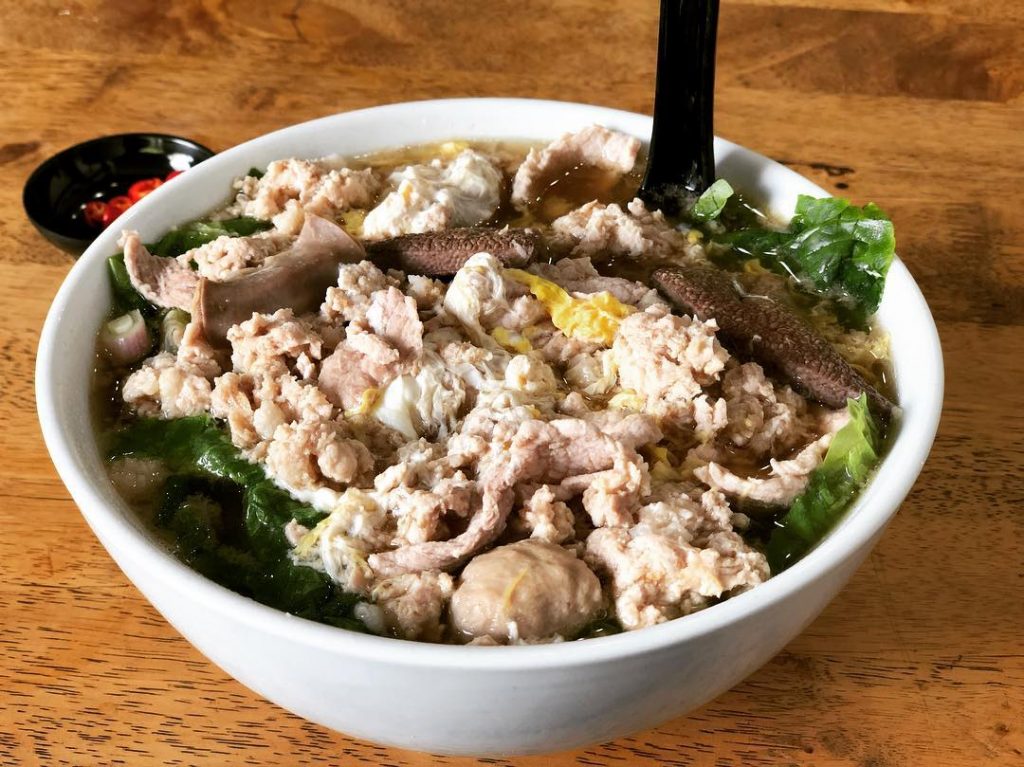 The sweetness from the pork broth infuse with the bitterness of the bitter gourd, and topped with their FREE homemade fried pork lards (limited amount daily), mmm overflowing with porky goodness!
Operation Hours: Everyday, 7.30am – 5pm, Closed on Wednesday.
Address: 17-1, Jalan Tun Perak 2, Taman Tun Perak, 43200 Balakong, Selangor
Honourable Mention(s):
Penang Rood Pork Noodle @ Cha Chan Teng, Puchong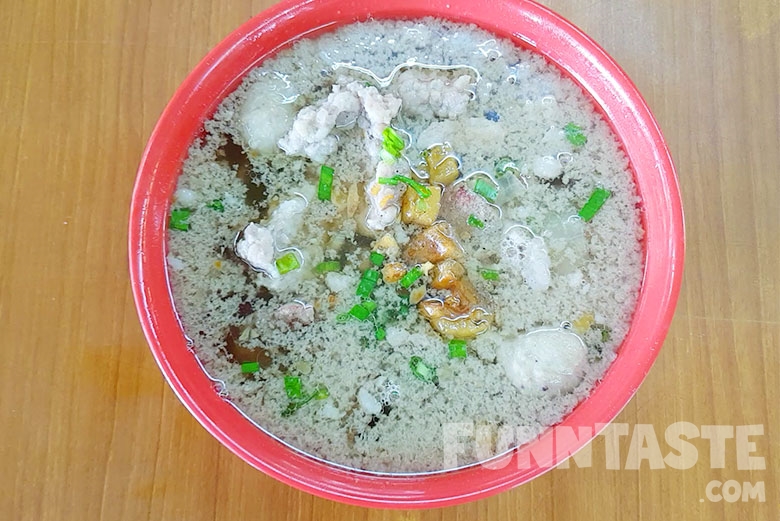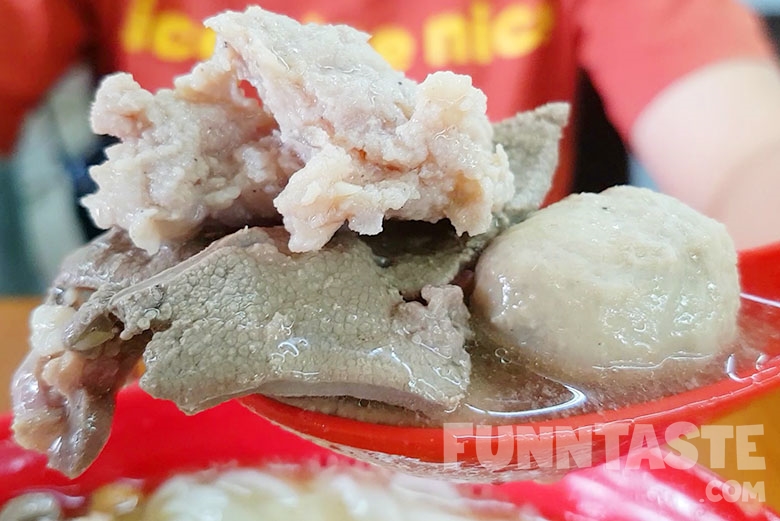 First thing that you'd notice about the pork noodles here is the slightly nutty brown broth as opposed to the regular clear ones you get elsewhere. Pork Noodle at Cha Chan Teng Puchong (used to be called at Fatt Kee Restorang) comes with generous amounts of minced meat, pork meatballs, pork slices, pork intestines and more, making it a wholesome meal even if eaten simply with dry noodle.
Address: 45G, Jalan Bandar 1, Pusat Bandar Puchong, 47100, Puchong
Operation Hour: 6AM – 12PM