Klang Valley is brimming with tons of dessert stores for you to satisfy all of your sweet tooth cravings. With so many sugar shops popping up almost every week, it can be quite tough to determine which are actually worth spending on.
Like it or not we're all guilty of spending a bit much for dessert, but with Maybank QRPay Sweeten your November campaign, you now can save 31% from your total bill, capped at a maximum aggregated discount of RM10 per transaction with no minimum spend.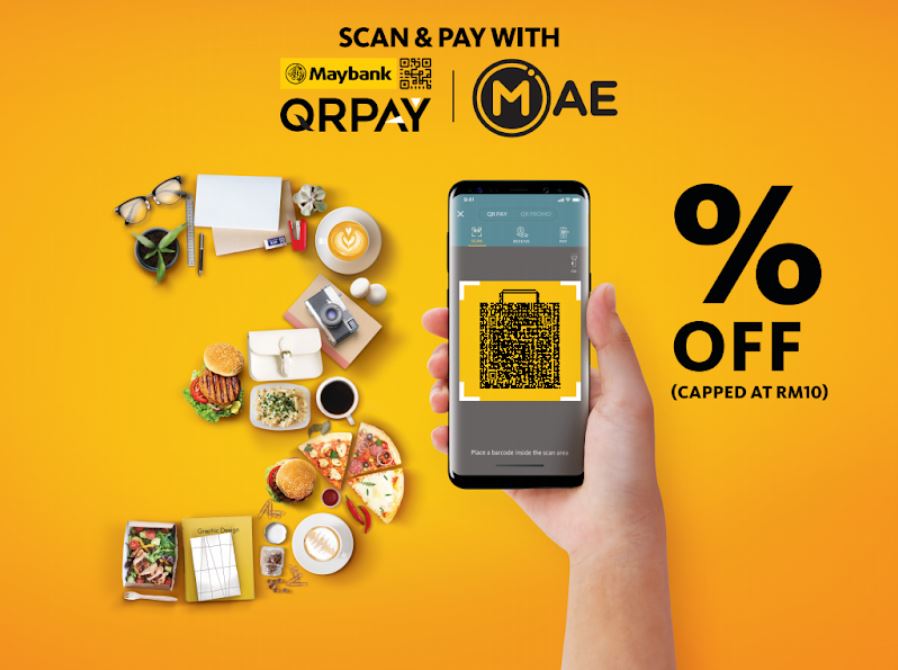 Just apply the promo code, Nov31, upon payment at all participating outlets. For non-Maybank customer you can download the Maybank app on App Store & Play Store and sign-up for MAE e-wallet to enjoy this promo.
Without further ado, here are our top picks for dessert spots that worth visiting for this campaign. Look out for this promo in stores and share it with all the dessert fans!
1. MÖGE TEE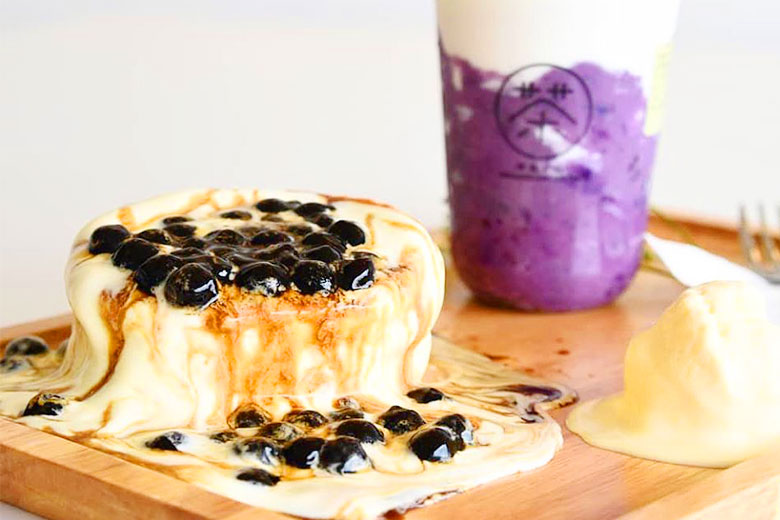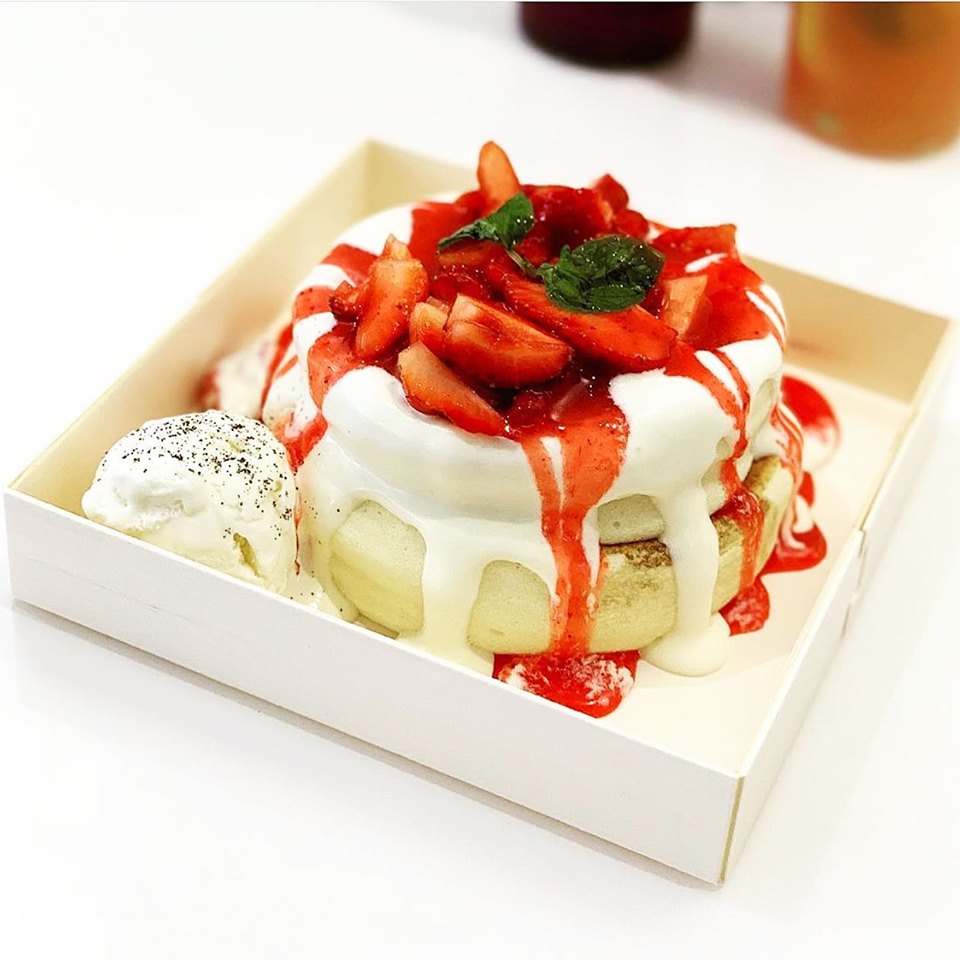 Souffle pancakes are in trend and MOGE TEE is upping up their boba game with their version of soffle. Even if you're not a fan of boba, their souffle pancakes with fruit toppings are looks as equally divine on a plate. Dessert paradise for sure!
Address: 34, Jalan SS 15/4d, 47500 Subang Jaya, Selangor
Hours: 12pm – 1am
2. Baby Bull
Baby Bull is not just a place for croissant. If you want something fancier, you can also get frozen cheesecake on a stick, which features toppings like molten chocolate sauce, popcorn, berries, and more.
Address: Nu Sentral Mall, Jalan Tun Sambanthan, Brickfields, 50470 Kuala Lumpur
Hours: 10pm – 10pm
3. Heuk Hwa Dang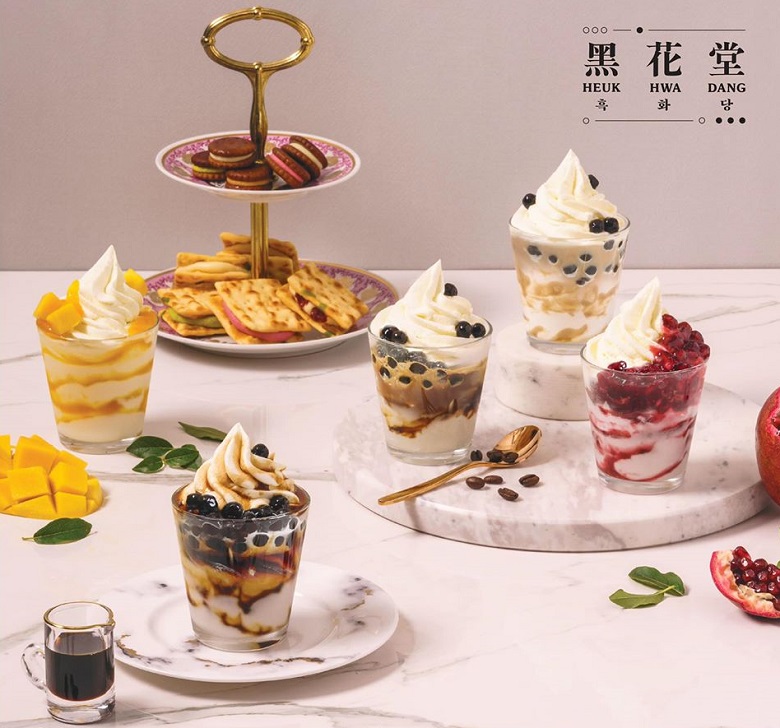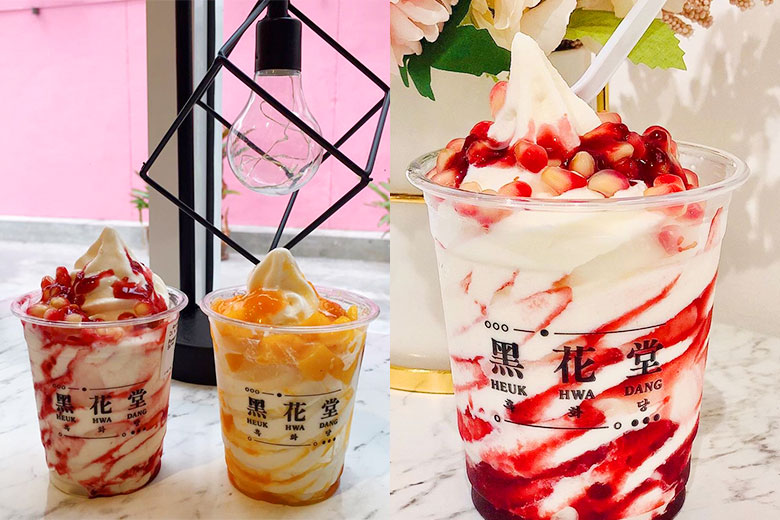 When you're craving for softserve happens to be around Subang, Heuk Hwa Dang is one place to check out. Its cup sizes are generous and it even offers real fruits toppings to reduce the guilt of your indulgence.
Address: 57, Jalan SS 15/8a, Ss 15, 47500 Subang Jaya, Selangor
Hours: 10am – 12pm
4. Mykōri Dessert Cafe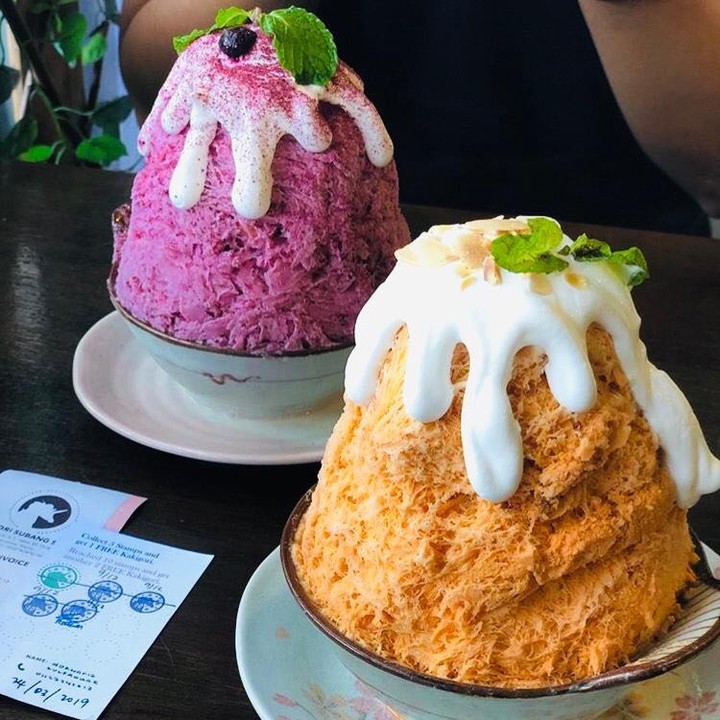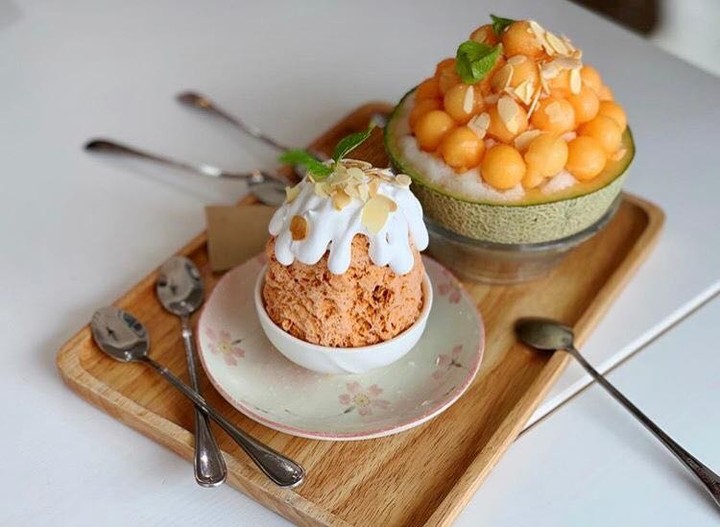 Mykori Dessert Cafe is one of the pioneers of Japanese shaved ice in Malaysia. From a myriad of flavours and toppings to choose from, rest assured knowing your shaved ice is going to be soft and fluffy here. For those who like to eat fruits with shaved ice, do try Melon Kakigori (topped with honeydew) and Mont Mauve Kakigori (topped with fruit berries).
Address: No. 2-G, Block E, Jalan GC4 Glomac, Cyber 12, 63200 Cyberjaya, Selangor
Hours: 12pm – 11pm
5. Caffe Bene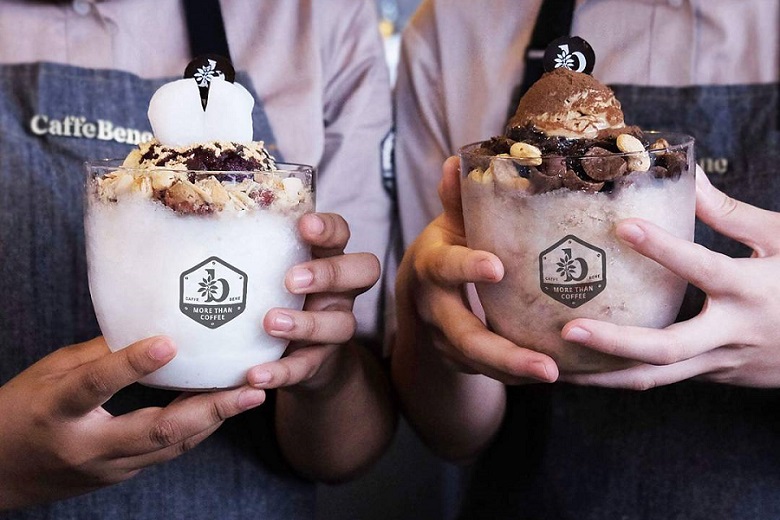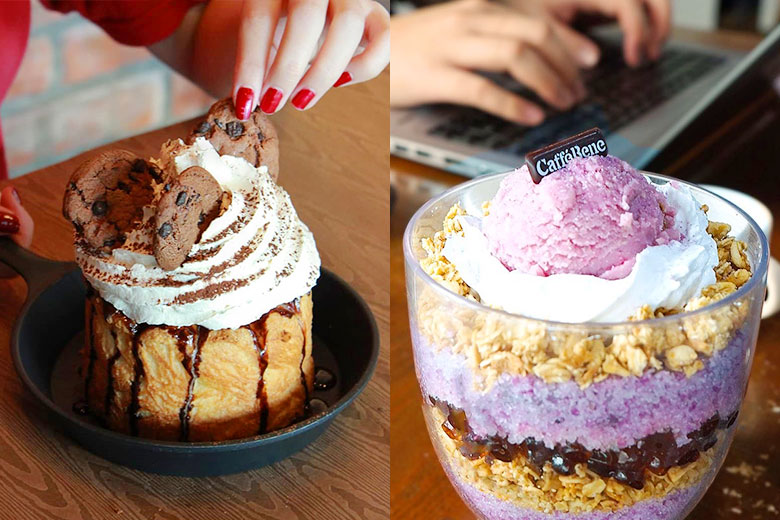 Caffe Bene's dessert is worth ordering just for the Instagram photo alone. For first timers, some of their recommended items include bingsu and toast. They also have a wide variety of cakes, waffles, and pastries to go along with their coffee.
Address: No. 2-G, Block E, Jalan GC4 Glomac, Cyber 12, 63200 Cyberjaya, Selangor
Hours: 12pm – 11pm
6. 300 Restaurant Bar Desserts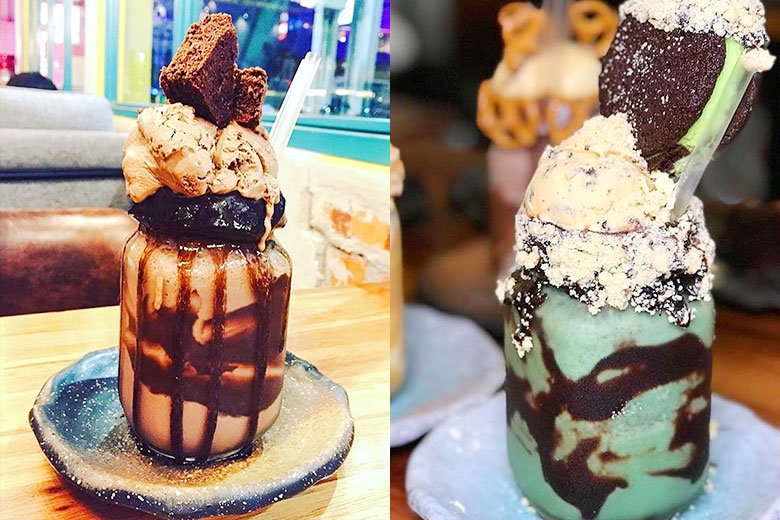 300 is popular for their plethora of milkshakes that are packed with all the goodness that includes ice-cream whipped cream, sauces, cakes, crumbles and pretzels. There are two size options available, monster sized and MiniShake. Some of their popular flavours are Caffeinelicious, Nutty Banana, The Hulk, and Mr Incredible, and each come with their own special mix of sweet ingredients.
Address: 85, Jalan SS 21/37, Damansara Utama, 47400 Petaling Jaya, Selangor
Hours: 8am – 11pm
7. Chewie Mellow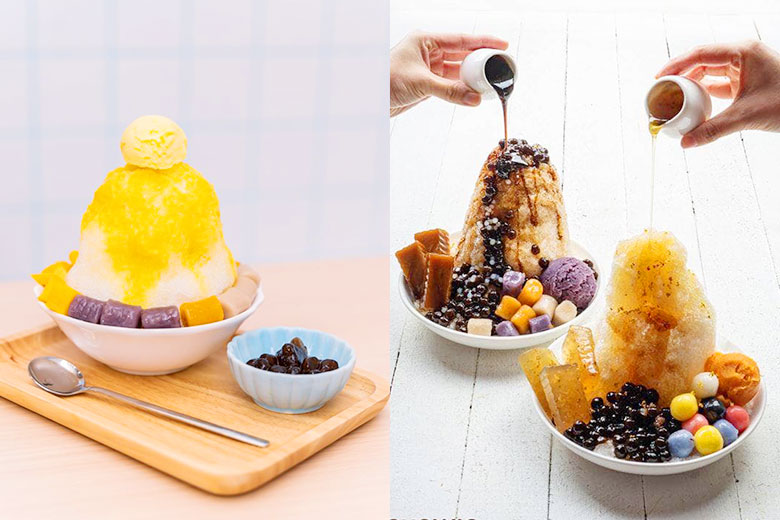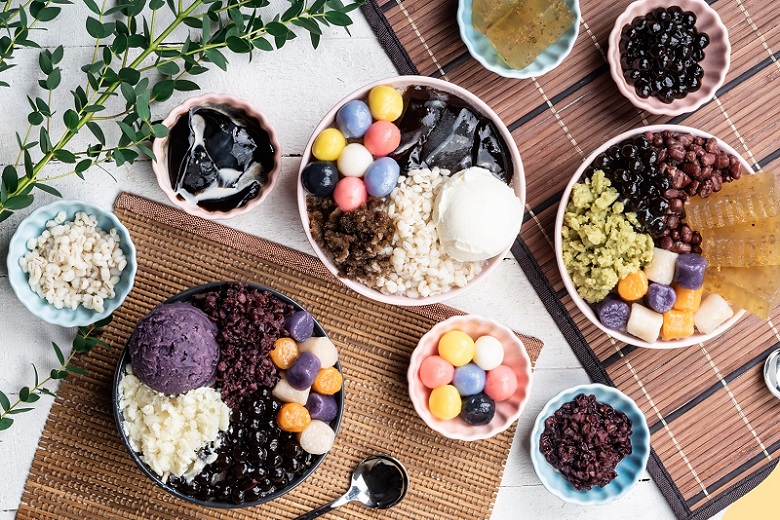 Chewie Mellow is one of the places which served the Taiwanese Inspired Desserts. Therefore you can expect to see ingredients like taro balls, tang yuan, potato balls on the menu. With the Nov 31 promo, you can get their desserts at below RM10 only!
Address: No. 2-G, Block E, Jalan GC4 Glomac, Cyber 12, 63200 Cyberjaya, Selangor
Hours: 12pm – 11pm
8. Ujicha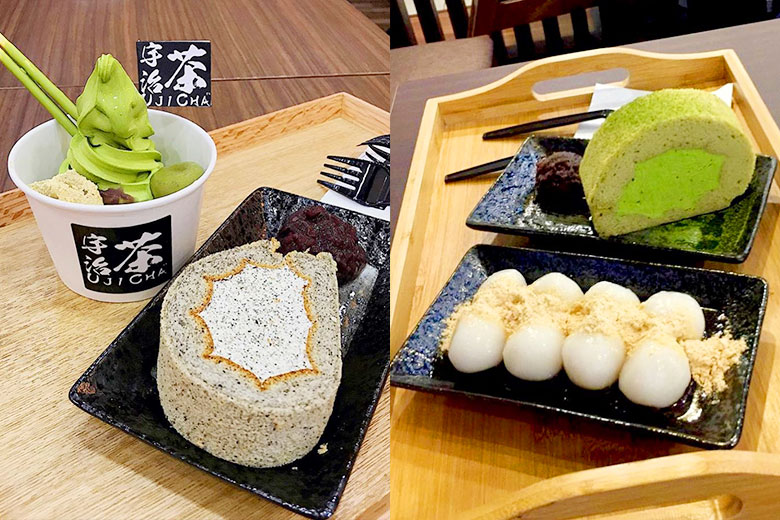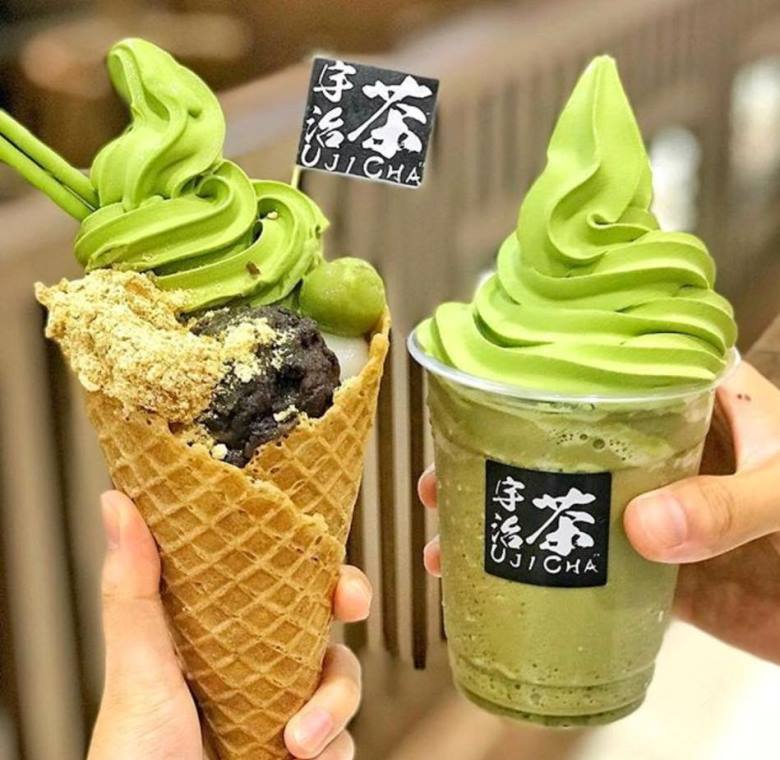 If you're thinking that only Japan serves good Matcha, well you haven't visit Ujicha. They serve a huge variety of Matcha dessert choices such as ice cream, ice blended, mochi, roll cake and more. If you like matcha but afraid of over consuming sweets, their matcha flavoured items are intensely matcha-flavoured idea for who don't like their desserts overly sweet. Therefore, you can enjoy your dessert without feeling guilty!
Address: A2-G2-5 Publika Solaris Dutamas, Kuala Lumpur
Hours: 12pm – 11pm
9. Hanbing Korean Dessert Cafe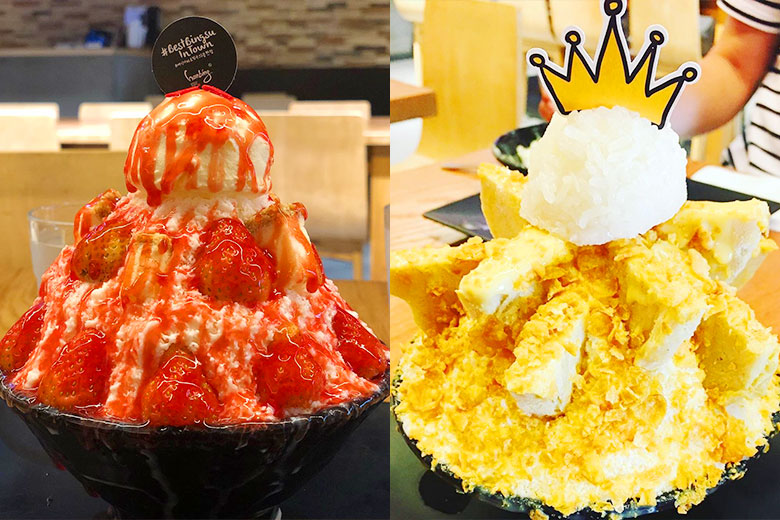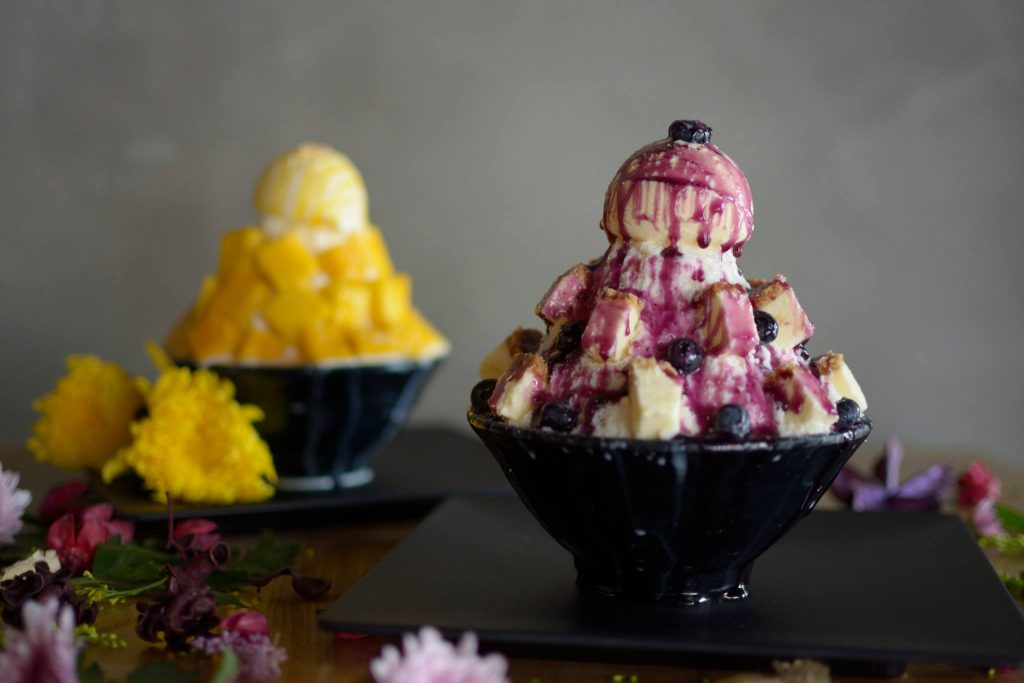 Hanbing Korean Dessert Cafe specialised in bingsu covered with luxurious fruit items such as blueberry, strawberry and musang king durian. The Mango Snow Ice is their signature item and the perfect choice for those wanting something sweet without being too obvious about it.
Address: G-09, SS15 Courtyard, Jalan SS15/4G, Ss 15, 47500 Subang Jaya
Hours: 11am – 12pm
10. Dáo desserts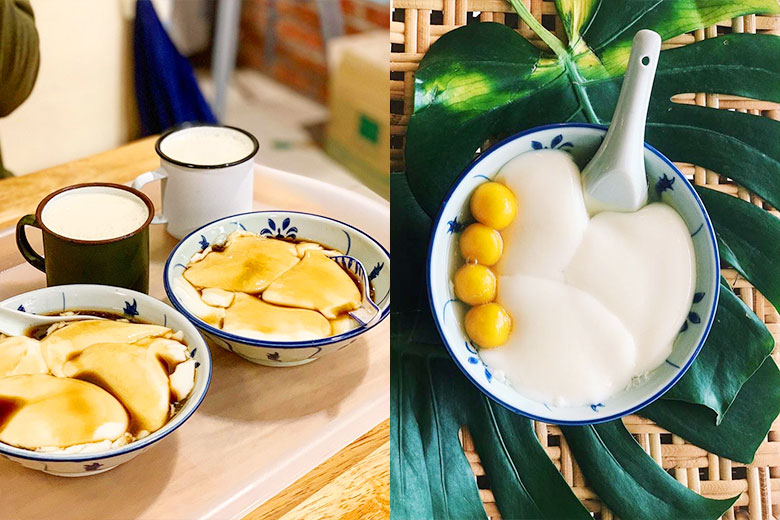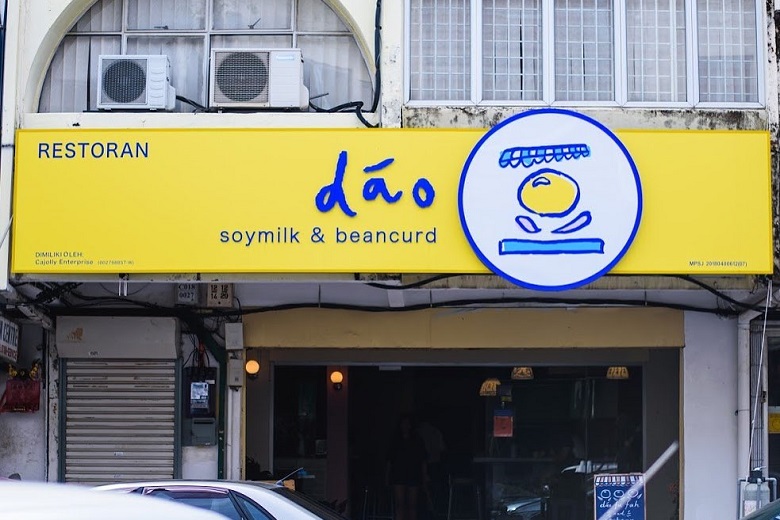 Dáo serves tau fu fah and soymilk-based products with the price range between RM2.80 to RM15. Super affordable consider the fact that they are located smack dab in the middle of busy SS15. Over here you can pick different syrup for your tau fu fah – ginger, brown sugar and white sugar. Soy products here are made with recipe from the founders's father, who run a 25 year old stall in Bercham Ipoh named Woong Kee Bean Curd. Since Bercham is a 2-hour away from KL, it's good that we all can enjoy the classic Woong Kee Bean Curd dishes at Dáo.
Address: 20, Jalan SS 15/4b, Ss 15, 47500 Subang Jaya, Selangor
Hours: 12pm – 10pm
This article was written in collaboration with Maybank.